JWT Mumbai and AMFI deliver another 'Mutual Funds Sahi Hai' campaign
The campaign takes the narrative forward to persuade prospective investors to invest in mutual funds
In a follow up to their ongoing 'Mutual Funds Sahi Hai' campaign, J. Walter Thompson, Mumbai, takes the narrative forward to persuade prospective investors to invest in mutual funds.

In its continued association with AMFI (Association of Mutual Funds in India), JWT, Mumbai, rolled out the next phase of the multimedia campaign aimed at creating investor awareness about mutual funds.

The first phase of the 'Mutual Funds Sahi Hai' campaign was launched a year ago with the objective of getting potential investors to be comfortable with mutual funds by dispelling the myths surrounding them. The campaign depicted slice of life situations in a conversational tone of voice. The campaign garnered positive response from investors and industry captains alike. It was recently awarded the bronze metal at the AME Awards 2018 in New York, becoming the only Indian entry in the financial services category to achieve this honour.

The results were quite resounding. The campaign received a positive response as mutual fund companies saw an overall addition of 32 lakh new investors over the last one year. Industry also witnessed AUM growth of almost 25 per cent in comparison from Mar 31, 2017. Monthly SIP contribution for the industry touched Rs 7,119 crores from 2.11 crore SIP accounts (Source: AMFI). 60 per cent people recalled specific campaign messages like 'everybody can invest in mutual funds'; 'One can start with ₹500'. (Source: Research by Nielsen)

The new campaign that breaks in media soon takes the conversation forward and aims to build greater confidence in mutual funds and guides investors on finding out more through the microsite (mutualfundssahihai.com) while addressing some barriers as earlier.

The films, shot over a week, encourage investors to take active steps towards investing in mutual funds. Each TVC carries forward the conversation using the same characters albeit in a different set up while keeping the tonality, and execution framework consistent for continuity and relatability. The films will be supported by print, radio, outdoor and digital communication.

Commenting on the purpose of the campaign, AMFI Chairman, A Balasubramanian said, "Mutual funds Sahi Hai campaign has worked really well for us. Research results and industry data only prove to show the magnitude of the campaign effect. At AMFI, as an industry association body, it is our constant endeavour to propel the category further through a collaborative effort. With new insights and deeper understanding of the audience's mindset we are set to achieve that."

Talking about the campaign, Rajesh Gangwani, Managing Partner of JWT Mumbai said, "The AMFI campaign connected with the audience because of its easy conversational style which reassured investors that mutual funds were right for them. The new campaign takes them on to the next leg of the journey by challenging some misconceptions and importantly guiding them about what to do next as far as investment in mutual funds was concerned"

Credits:

Creative:
Senthil Kumar, CCO
Tista Sen, NCD
Hanoz Mogrelia, Sr.VP and ECD
Kashyap Joshi, Sr.CD
Rithwick Raghuath, Sr.CD
Mrunal Naik, Sr. Copywriter
Sanket Taral, Sr. Art Director
Siddhesh Parelkar, Copywriter
Brijesh Joshi, Art Director

Account Management:
Rajesh Gangwani, Managing Partner
Abhay Godbole, AVP & CSD
Gaurav Bhagat, Account Director II
Nidhi Kapadia, Senior Account Executive

Planning:
Shaziya Khan, SVP & Executive Planning Director
Purvi Mistry, Strategic Planning Director

Films:
Asmit Chachad
Ahvil D'souza

Director:
Anand Karir

Production House:
White Script
exchange4media Group Service
The award honours visionaries who have transformed the industry and inspired the next level of growth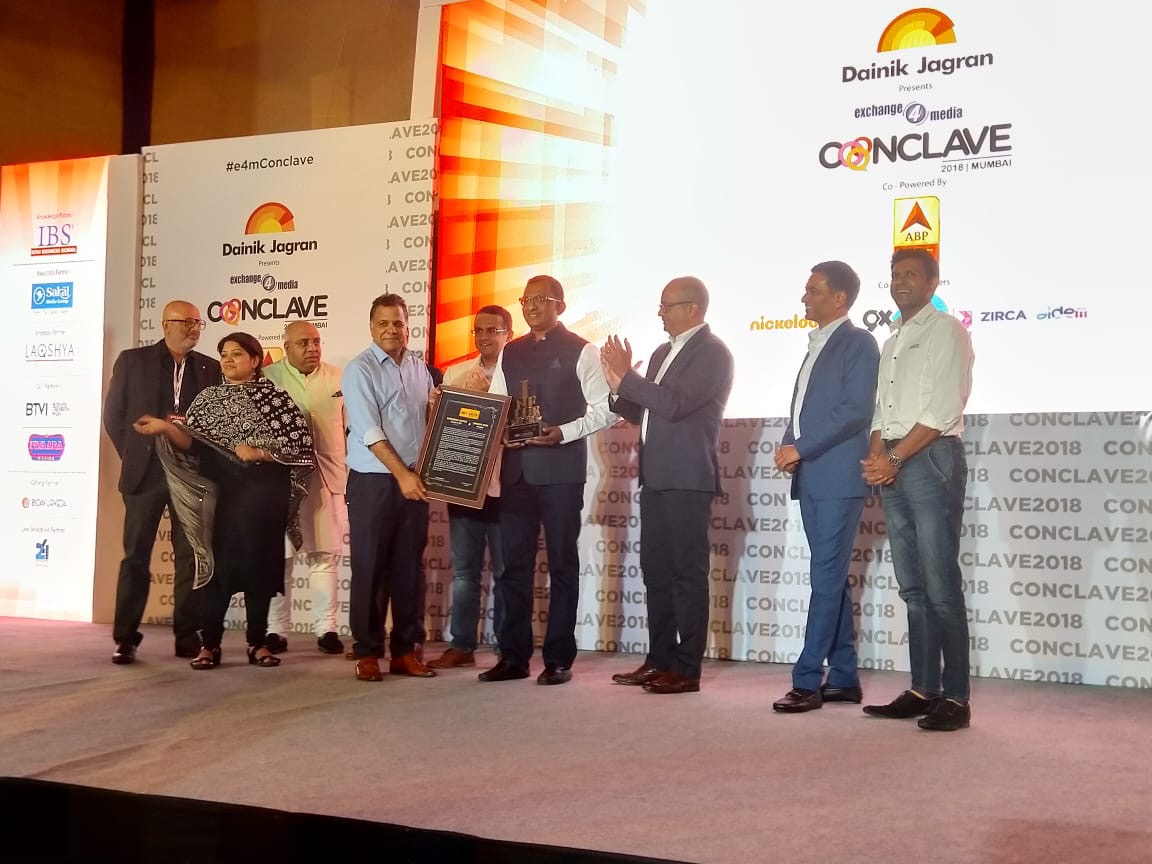 Virendra Gupta, Founder & CEO, Dailyhunt and Umang Bedi, President, Dailyhunt were honoured with the exchange4media Influencer of the Year Award. CVL Srinivas, Country Manager, WPP and the winner of the 2017 exchange4media Influencer of the Year award and Raj Nayak, COO Viacom18 who was the winner of the 2016 exchange4media Influencer of the Year award presented the award to the duo.
On working together with Gupta and the win, Bedi said, "Its been the most amazing enterprenuial journey. Viru and I have been brothers because we are so aligned in our thinking. He understands bharat at the grassroots level and I understand the scale of businesses. We are so complimentary in our skill-sets. In life you need an elder brother. And for me, that's what he stands for."
An elated Gupta said, "On the behalf of team Dailyhunt, I humbly accept this award. As you know, our vision is to bridge the digital divide and we proud ourselves as one of the companies that is trying to fight off the digital prominence of Facebook and Google. We are 150 million monthly active users and till next year, we should be 300-350 monthly active users. This award is a belief by all of you in us and we are just getting started."
Beginning in 2016, the exchange4media group initiated the Influencer of the Year award. The award honours visionaries who have transformed the industry and inspired the next level of growth while progressively using innovative technology for business achievements.
exchange4media Group Service
Ingram discussed 'Hu(man) and Machine', and whether AI can be creative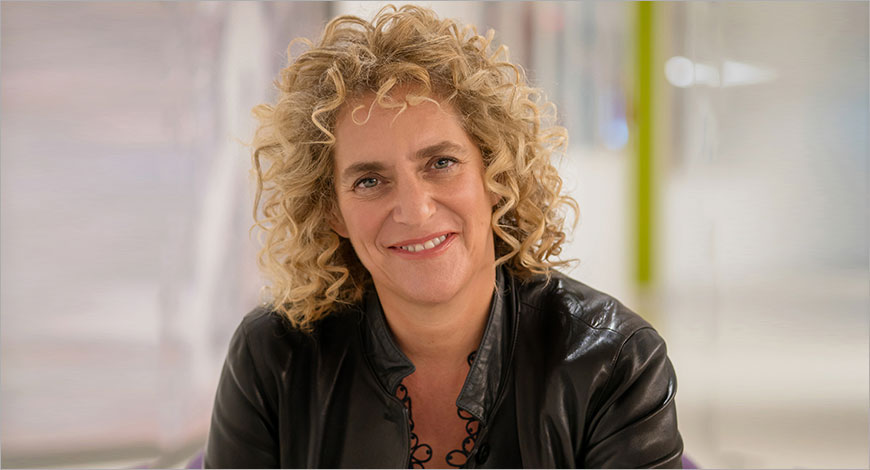 From smartphones to driverless cars, there is no denying that artificial intelligence is pretty much becoming commonplace. But what does AI mean for creativity? Does it mean the ability to gain an intelligent creative or marketing "assistant" thereby freeing you to focus on being truly strategic at your work? Should you embrace it or does it pose as a threat?
Answering all this and more at the exchange4media Conclave which took place on November 16 in Mumbai, Tamara Ingram, Chief Executive Officer of J. Walter Thompson, the Headline Speaker at the annual event, discussed 'Hu(man) and Machine', and whether AI can be creative.
Ingram addressed the future of creativity particularly in the context of AI. "Five years ago, I never thought that a machine, something like AI, will replace what it means to be human," she exclaimed.
The CEO discussed media, how creativity is placed and how AI can help with it all. "AI is going to ask us fundamental questions on what it is to be human. "It's only fair to say that at the moment, we're standing at the edge of a precipice when it comes to AI and data," reflected Ingram. She asserted that the power that AI has, it is changing the way, we are teaching people, it is changing the way products are generated and that in the end will change creativity.
She revealed that if you actually Google search, you will see 4.9 billion searches for creativity and 4.2 billion searches for AI. "AI is becoming as important in people's minds as creativity," Ingram said.
Addressing the dilemma whether AI is a friend or foe, she reflected, "What I found distressing is that when you think about AI, people are very concerned about their jobs and the consequences. When we look at Facebook, American elections and what happened, we think that is the information that AI fetches is a help to creativity or is it going to dampen the impact and differentiation."
Ingram shared that her contention today is that there is nothing new in AI. "What's new is the power of what we can do with AI and the power of how it can either help us with creativity or take away from it," she pointed out.
She highlighted AI's power of prediction. "Humans have emotions and that may affect our predictability. The machine has the power to predict like nothing else can. It enables us to predict cancers and generate personalized medicines. It's enabling us to save the world. Products, after all, are things that solve problems. Our job is around producing and marketing of these live-changing products. I believe it will change the world to something much better than what we are seeing."
exchange4media Group Service
Today at the exchange4media Conclave, decision makers from the media & advertising industry will discuss trends that assist them in growing the overall business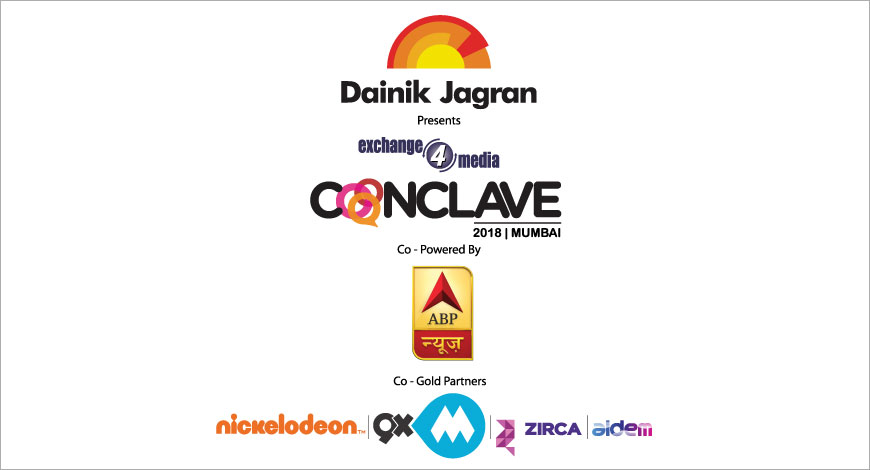 AI in marketing is gaining ground with more and more brands incorporating machine learning to leverage customer data and enable behavioural targeting. With the evolution of big data, digital marketers can build a clearer picture of their target audience, which can greatly boost their campaigns' performance and ROI.
The 16th edition of exchange4media Conclave will bring together thought leaders from across the globe to give an in-depth insight on how AI is changing society and the foundations of business. The event scheduled for today in Mumbai will follow the theme of 'Marketer and Machine: How will AI transform marketing?'
Today, some of our key speakers include Tamara Ingram, Chief Executive Officer of J. Walter Thompson Company, who will be the headline speaker at the event, speaking on the topic 'Artificial intelligence and Art'. The next special address will be by Ashutosh Srivastava, Chairman & CEO, AMEA, Russia, and CIS, Mindshare who will talk about 'Decoding Artificial Intelligence & Machine Learning in the Context of Marketing'. RS Sodhi, Managing Director, Gujarat Co-operative Milk Marketing Federation Ltd. (GCMMF) (AMUL) will also give a special address on the topic 'Ground Reality: How Is Tech Transforming Modern Enterprises'.
This will be followed by a Panel Discussion on 'Human Insight Vs. Artificial Intelligence' moderated by and Bindu Sethi, Chief Strategy Officer, JWT India. The esteemed panel includes Navneet Narula, Head of Watson Customer Engagement - India and South Asia at IBM India; Arvind Chintamani, VP Marketing, Colgate Palmolive India; Mayank Shah, Category Head, Parle Products; Anirudh Pandharkar, Head Marketing, VIP Industries; Juzer Tambawalla, Head Marketing, Franklin Templeton; and Pradeep Hejmadi, Group CEO, Aidem Ventures Pvt Ltd.
After an interactive and engaging panel discussion, the evening will move towards Fireside Chat with Vivek B Srivatsa, Head-Marketing - Passenger Cars, Tata Motors in conversation with Vikram Sakhuja, Group CEO, Madison Media & OOH, Madison World, discussing the 'Power of Print'. This will be followed by our next speaker for the event, Rahul Agarwal, CEO and Managing Director, Lenovo India, who will discuss AI and its implications for organisations and individuals.
A Master Class will also take place simultaneously by Rupin Nanani, Head - Research and Analytics, Zirca, who will cover the topic 'Building efficiencies with Native Advertising'.
The evening will conclude with the Influencer of The Year Award to be conferred by our past winners CVL Srinivas, Country Manager, WPP and Raj Nayak, COO, Viacom18. The Award honours visionaries who have transformed the industry and inspired the next level of growth while progressively using innovative technology for business achievements.
Come join us today to hear more from our key speakers. Click here: https://e4mevents.com/conclave-mumbai-2018/

exchange4media Group Service
Following the week, it will be distributed to all other e-commerce portals, modern and general trade stores nationwide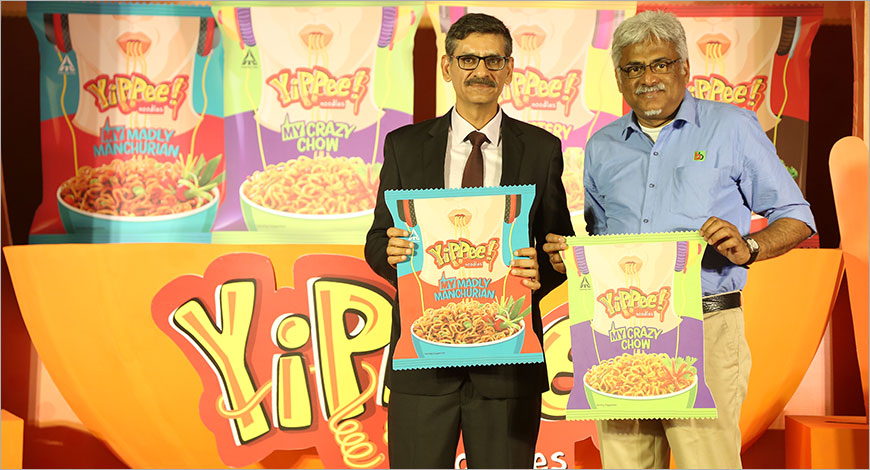 Sunfeast Yippee!, ITC Food Division's popular instant noodle brands, has tied up with online grocery store Bigbasket for its new 'My' range. As part of the partnership the four variants from this range (My Crazy Chow, My Madly Manchurian, My Mystery Masala and My Truly Chicken) will be available exclusively at the online grocery for over a week.
Following this. it will be distributed to all modern and general trade stores nationwide. With this one week tie-up the brand hopes for an 'instant' feedback from the 25 cities (where Bigbasket has a presence).
Hemant Malik, Divisional Chief Executive − Foods Division, ITC Ltd, explains, "People will taste it and then post it. That gives me the confidence of continuing with all four variants. Is there something that's lacking? Can I do some quick fix around that?"
With Yippee! 'My' range, the brand expands its portfolio to young consumers with unique offerings that reflect their consumption choices and provides a new twist with unique flavour combinations. With Yippee Mallik's focus is entirely on kids and insists on creating a new generation with the same.
"We found that there is a generation which has been brought up on Maggi. I need to create a new generation. In kids TG we are the most preferred brand. As they are growing up – We have been there for seven-eight years. So my TG has also grown up and are now 15-16 years old. I want to make sure my new variants cater them" he added.
When asked about the target Malik answers, "We are looking to grow faster than the industry rate of 8-9 per cent."
Each pack is of 60gms and all vegetarian variants are available for Rs 15 while the non-vegetarian, Truly Chicken variant is priced at Rs 18.
The promotion for this tie-up is happening only on digital. On the site of Bigbasket its landing page informs about the exclusive launch with a contest and combo offer.
Hari Menon, Co-founder and CEO, bigbasket said "Product marketing is witnessing a paradigm shift in India. Many players are also launching their products online thanks to the surge in e-commerce in the country. We are delighted to be partnering with Sunfeast Yippee! to launch the new variants of their widely loved instant noodles exclusively on the bigbasket portal. It is a never-before offer which will not only catapult the popularity of the brand but also resonate with bigbasket's policy of bringing new and exciting offers to our customers. Our endeavour is to make the customer experience better at every step and this partnership will do that and more."
Menon shared that they are looking at this partnerships with other brands and are aiming for a launch every quarter. The promotion and mainstream marketing for 'My' range will start in a month after Sunfeast has achieved ' a certain amount of distribution.'
The brand will also work with 80-100 micro-bloggers across India for them to try and taste it. "Let them try, taste, cook it and give their feedback. In fact, our whole TVC is around that as well," Malik informs. For the Foods Division of ITC Ltd ecommerce platforms contributes to almost 1.5 per cent of the overall sales. "To put it in perspective modern trade is about 13-14 per cent. As marketers, we have to make sure that in every channel our presence is there so that at every access point the consumer is able to get our product."
Malik is quite content with the progress Yippee has made in the packaged noodles segment. It is Rs 1000 crore brand with 22 per cent market share. He confesses of the category undergoing through a tough time and feels these developments will benefit the category overall.
exchange4media Group Service
He joins KKR from ESPN, where he was leading brand and content marketing for both ESPN Cricinfo and ESPN.in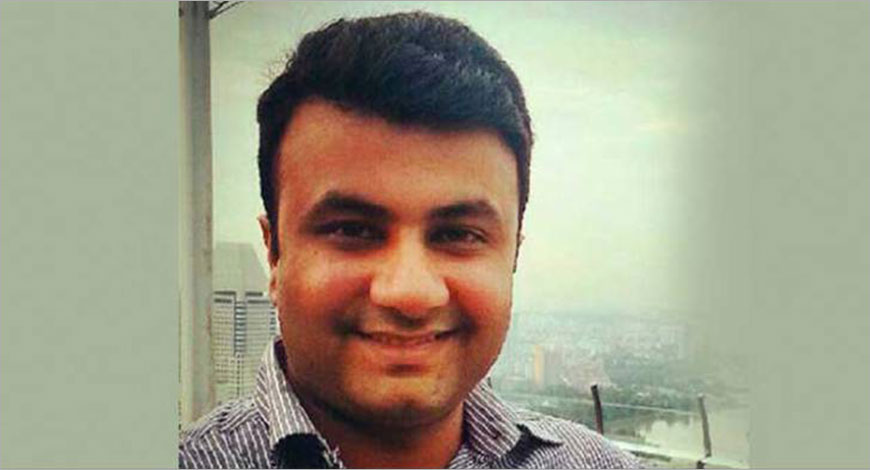 Kolkata Knight Riders has appointed Kaustubh Jha as Head of Marketing. He comes with over 10 years of experience in partnerships, content marketing and campaign management. He joins KKR from ESPN, where he was leading brand and content marketing for both ESPN Cricinfo and ESPN.in.
Venky Mysore CEO & MD, KKR, said, "We are delighted to have Kaustubh on board to lead the Marketing & fan building initiatives of the Knight Rider brand, which is not only the leading brand in IPL but through our presence in CPL and other initiatives around the world, has genuinely become a global brand."
Prior to ESPN, Kaustubh was part of Marketing, Business & Consumer Insights team at MTV, Viacom18 Media Pvt. Ltd.
exchange4media Group Service
From Amul's utterly-butterly message to Durex India's sassy wish to them, brands ensured they cashed in on the big celebrity wedding.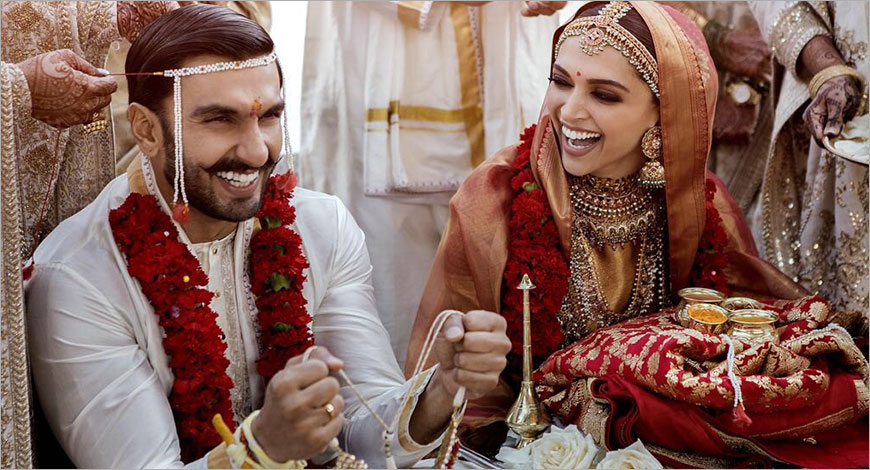 The news that Bollywood stars Deepika Padukone and Ranveer Singh have officially tied the knot has left fans in mushy meltdown. The duo finally shared their wedding pictures which have now taken over the Internet and how! From Amul's utterly-butterly message for the couple to Durex India's sassy wish to them, brands too ensured they cashed in on the celebrity wedding.
Amul, like always aced it with their witty creative. The brand shared a doodle of Ranveer and Deepika eating buttered toast and wrote, "Ranveer not singhle anymore. The Deepik-tion of taste."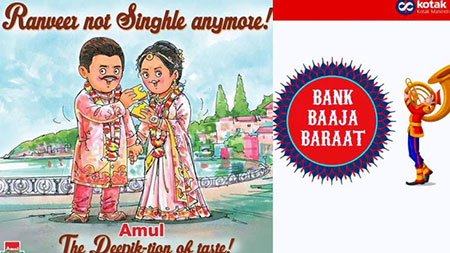 Condom brands capitalized on this opportunity by sending in some cheeky messages. Durex wished the brand ambassador saying, "We've got you covered, Congrats Deepika & Ranveer for officially putting a ring on it," while Manforce Condoms wrote, "Here are a few options for you to wear on your D-Day."
We've got you covered. ;) #DeepVeer #DeepVeerKiShaadi pic.twitter.com/eRL4MnSEXC

— Durex India (@DurexIndia) 14 November 2018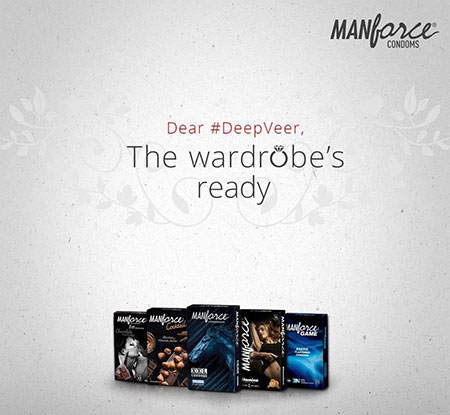 Among other brands pouring quirky wishes were Kotak Mahindra and Axis Bank endorsed by Singh and Padukone.
Riding on popular sentiment, Kotak Mahindra's ad featured Ranveer Singh with the message- 'Card mila kya?' The brand also launched a separate film congratulating Singh and inviting India to celebrate the wedding of the year using the hashtag #BankBaajaBaraat.
Axis Bank released a beautiful ad saying that as the couple gears up for the big day, their joy and happiness is ours but their big day is theirs.
As a thousand hearts break, a thousand more celebrate. Bollywood has just got a new bridegroom in the nation's heartthrob, Ranveer Singh! We wish him the best on this wonderful journey and invite India to celebrate the wedding of the year. 811 celebrates 15.11#BankBaajaBaraat pic.twitter.com/UcC6oZHmIV

— Kotak Mahindra Bank (@KotakBankLtd) 10 November 2018
The wedding bells are near and a wonderful celebratory mood is set for the wedding of India's very own superstar, Ranveer Singh. Join Kotak 811 in celebrating 15.11 and congratulating Ranveer on his big day! #BankBaajaBaraat pic.twitter.com/m74G9XvTq1

— Kotak Mahindra Bank (@KotakBankLtd) 13 November 2018
We wish you all the happiness in the world, and that's why we want your big day to be only about you and the one you love! #TheirDayIsTheirs pic.twitter.com/4dAABLXtfV

— Axis Bank (@AxisBank) 14 November 2018
exchange4media Group Service
Guest Column: In the past, Bollywood power couples have always been the first choice among brands in India says Pranay Swarup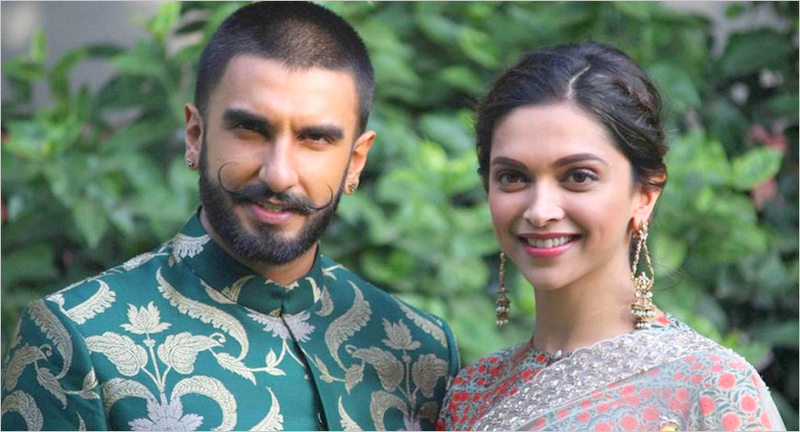 Deepika Padukone and Ranveer Singh (read: DeepVeer) have tied the knot on November 14 after they took to social media, last month, to announce their wedding dates. The wedding officially marks their entry into an exclusive club of 'Power Couples' which includes the likes of Anushka Sharma-Virat Kohli, Ajay Devgan- Kajol, Akshay Kumar- Twinkle Khanna and Saif Ali Khan-Kareena Kapoor.
By definition, a power couple is a relationship consisting of two individuals who are each successful and influential in their own right. Companies use these couples to gain mass awareness for their brands and products. Brands are aware that consumers and fans show a keen interest in staying up to date with celebrity relationships. They play to this consumer insight by creating campaigns that feature influential couples. And by tapping into a power couple's reach and impact, brands can target each partner's unique following and voice.
In the past, Bollywood Power Couples have always been the first choice among brands in India. This is evident when we look at Anushka-Virat who have appeared and boosted reach for Indian ethnic-wear brand Manyavar, Ajay-Kajol for Lifebuoy, Akshay-Twinkle for PC Jeweller and Saif- Kareena for Metro Shoes, respectively.
Interestingly, Deepika and Ranveer currently work with brands that have conflicting interests. Here are 5 Rival brands that Ranveer and Deepika have endorsed in the past:
1. Make My Trip V/S Go Ibibo Over the course of 2018, Ranveer Singh has appeared in multiple Make My Trip ads, along with Alia Bhatt. Meanwhile, Deepika Padukone is the brand ambassador of Go Ibibo, another app which lets you plan your travel.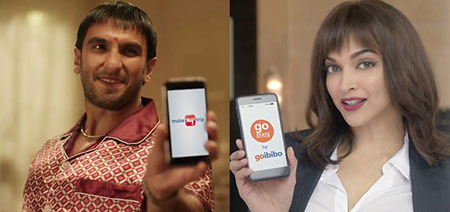 2. Oppo V/S Vivo Amid intense competition in the smart-phone industry, Deepika and Ranveer are seen endorsing Oppo and Vivo respectively.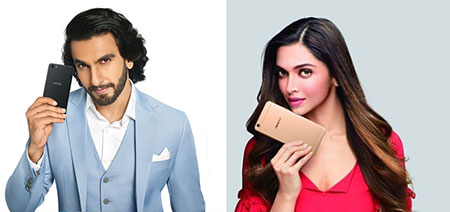 3. Kotak Mahindra V/S Axis Bank In the banking space, Ranveer Singh was appointed as the brand ambassador of Kotak Mahindra Bank earlier this year, while Deepika Padukone has been the brand ambassador of Axis Bank since 2014.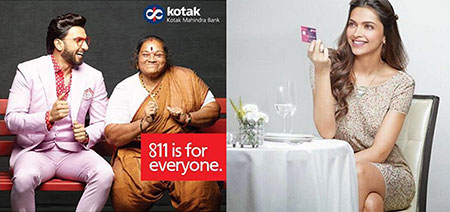 4. L'Oreal V/S Head & Shoulders Deepika, in 2017, was announced as the global ambassador of beauty brand LOréal Paris, joining the likes of Jane Fonda, Blake Lively, and Aishwarya Rai Bachchan. Whereas, Ranveer became the face of anti-dandruff hair-care brand Head & Shoulders in 2016.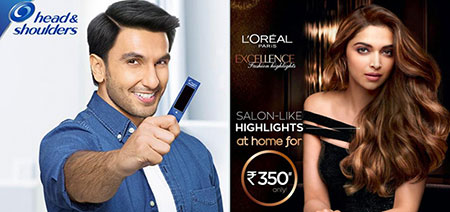 5. Asian Paints V/S Nerolac Deepika Padukone has been closely associated with Asian Paints, while Nerolac Paints roped Ranveer Singh as their brand ambassador.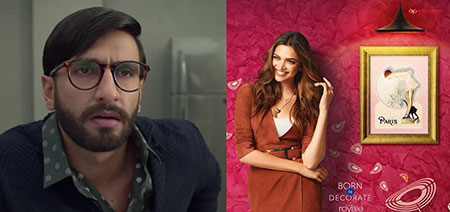 Now, this raises a question; will their past associations affect their future endeavors together? We think not. According to us, between Deepika and Ranveer, there could be three entities, two of them would represent both of them individually and one together as a power couple. The stars could then continue their individual endorsements and take up new businesses together.
Both Deepika and Ranveer have a strong individual impact on consumers and the wedding will only scale up their brand value as a couple. For brands that are trying to target young married couples and youth alike, the combined brand value of DeepVeer would prove to be a very lucrative and tempting opportunity.
Ranveer and Deepika have a combined following of close to 90 million fans on social media. They are the new celebrity royalty couple after Virat-Anushka, we can expect to see them coming together to endorse brands in the clothing, jewelry, fitness, luxury, and home products space
(The author is the Co-Founder and CEO of Chtrbox)
Disclaimer: The views expressed here are solely those of the author and do not in any way represent the views of exchange4media.com.
Co-Founder and CEO of Chtrbox
The business will take the form of a strategic alliance bringing Mediakeys brand to India, leveraging Laqshya Media Group's local resources and Comkeys international resources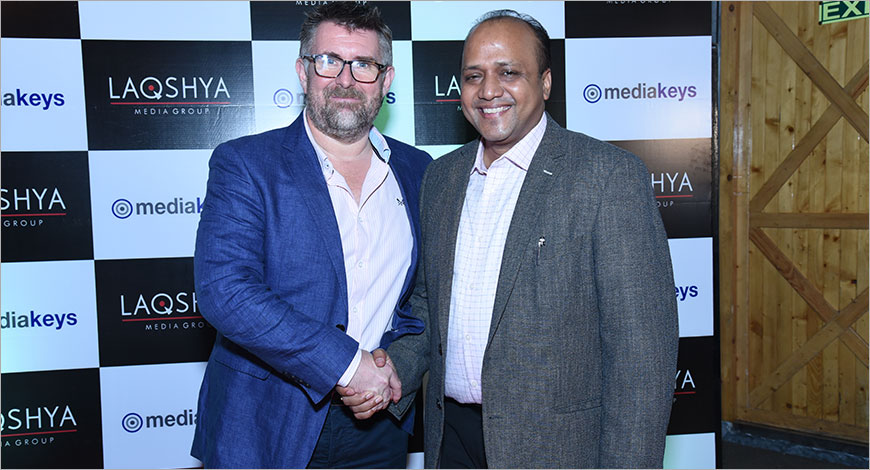 Laqshya Media Group announced a strategic alliance with Comkeys, a leading independent international communications group. Together they will bring, Mediakeys to the market. Mediakeys is a specialised international media exchange which works with brands to fulfil and execute across international media budgets.

Out of Home is a $29 billion market, accounting for approximately 6 per cent of the $500 billion global advertising spending. As per a study by KPMG in India and Google, global cross-border B2C e-commerce is set to rise at 25 per cent CAGR to approximately USD1.5tn in 2022 and thus Indian brands are now looking at international markets.

With the consumerism and mobility among Indian audiences riding high, the OOH market is busy and bustling. Advertising expenditure in the outdoor media market, such as billboards and transit advertising, is set to soar this year, clocking 15 per cent growth year on year. Since it cannot be skipped by consumers or blocked in outdoor environments, the out-of-home (OOH) medium has remained the core channel to reach mass urban audiences.

Alok Jalan, Managing Director, Laqshya Media Group said, "The OOH industry is ever evolving, and we have to change according to our clients ever changing needs. Like any other advertising medium, you can't turn it off or turn the page or throw it in the bin. You can't beat outdoor for sheer audience size, even a handful of strategically placed hoardings can get market penetration that beats any major event! Also, outdoor is high-impact as well as low-cost and they convey the message day or night and rain or shine. To stay ahead of the times, we are privileged to partner with a big international agency like Comkeys SAS of France to bring Mediakeys to India. We will start this engagement with Mediakeys in November 2018."

Speaking on the partnership, Paul Cahierre, Founder and CEO, Mediakeys said, "India is a strategically very important market for us and our clients. We have been long considering our options to enter this market. Laqshya provides us with the best in class capabilities to further support our growth in the region and to develop growing sales for Indian brands outside of India."

exchange4media Group Service
The brand received 5000 entries, out of which eight top designs were selected and replicated into life sized working models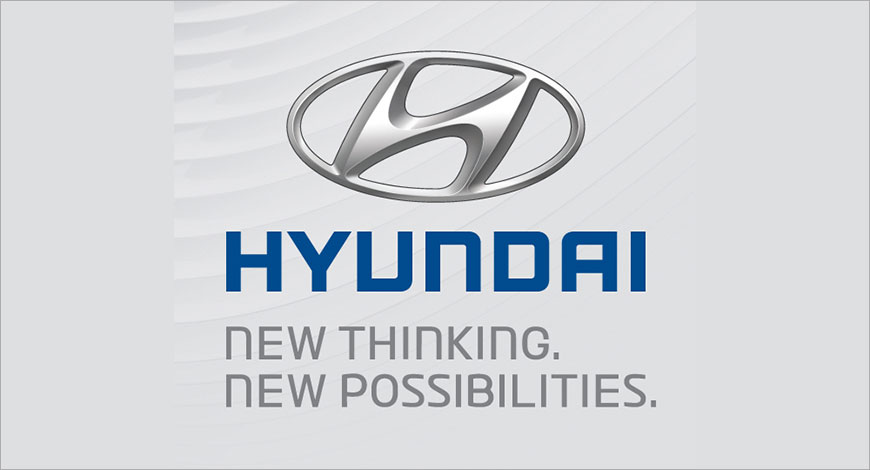 Automobile manufacturer Hyundai Motors found a unique way to celebrate this Children's Day with the launch of 'Brilliant Kids Motor Show 2018'. It is an initiative to encourage young students to foster the spirit of innovation and design. Speaking more about it, Puneet Anand, Senior- General Manager & Group Head- Hyundai Motor India, told exchange4media, "The young kids are the actual creators of this vision and why the idea came to us, because we feel the future of this country is well understood by the young budding innovators, our Children, they have a clear idea of what is going to line the future. Today, the cars launched by these students echo the idea of take care of the pollution problem, we as a brand have come forward to bring this vision into reality."
The brand received 5000 entries, out of which eight top designs were selected and replicated into life sized working models. The six-month long campaign was started in July 2018, which will culminate in December 2018.

In the festive season, the company relaunched the popular Santro after a long break. Commenting on the response they have received so far, Anand revealed, "The response has been phenomenal and the product has been already advance booked for four months. We are closing the bookings shortly, so that we can start the fresh bookings from 2019. 65% of the audience for the Santro product is in Tier I and Tier II cities whom we call it as the first time drivers."
Sharing his thoughts on being an active brand on the communication front, how campaigns boost the brand's presence and in what ways, Anand said, "Car ownership is not only buying but an experience and if the brand is able to give a strong experience through various CSR initiatives, it becomes very holistic. Brand responsibility not only caters towards buying and selling, but to adhere to certain issues and therefore Hyundai comes as a formidable, responsible automobile manufacturer to advice and change the behaviour of the customer. Every year we try to bring new concepts which target the audience effectively, we are already making our plans and lot of excitement is in store for the coming year."
Anand also pointed out that the brand is doing every bit to boost its presence on the digital front. "Our focus right now is to expand our digital presence. Indian customers are very dynamic, TV and print will always remain a very important medium for us, but at the same time our focus is more on increasing our digital footprint."
The brand is using AI and investing sinificantly into Big Data analytics. "We want to understand the behaviour of our customers, so, our resources for the next year will be leveraged most on making a data centre so that we can utilise the existing and future customer data and make very meaningful campaigns out of it," he added.
On marketing spends allocated to the digital medium, he disclosed, "We have increased our digital spends eight times in the last few years. In times to come, digital probably will be as important as TV and print are today for Hyundai."
Correspondent A post-graduate from the prestigious Indian Institute of Mass Communication, Dolly reports on advertising, marketing as well as the digital domain. In her free time, she loves travelling and reading.
In the first nine months, India remains a stand out performer boosted by a pick-up in project-based work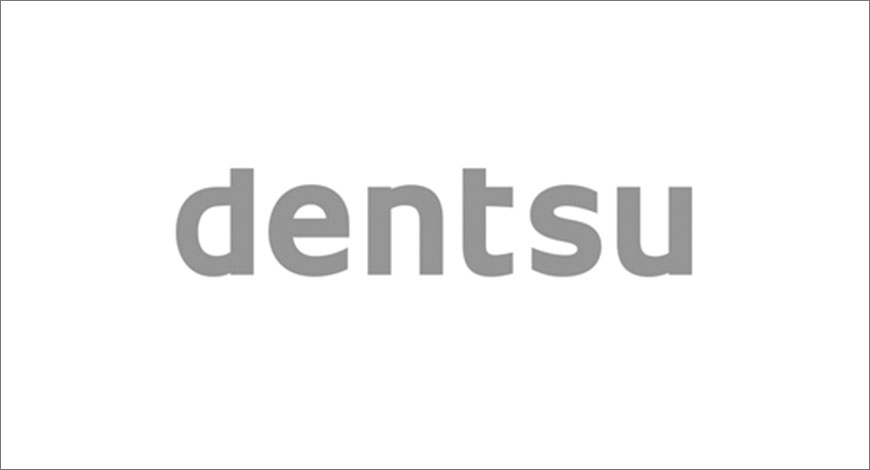 In the first nine months, the Dentsu Group delivered total growth of revenue less cost of sales of 8.0 per cent (constant currency basis) and organic growth of 4.4 per cent. The Japan business delivered 4.1 per cent and 4.1 per cent, respectively, in part, due to an increase in digital-related services, favourable results in subsidiaries and new business wins. The international business, Dentsu Aegis Network, delivered 10.8 per cent (constant currency basis) and 4.6 per cent, respectively, partly driven by new business wins in H2 FY2017.
Underlying operating profit declined 4.0 per cent (constant currency basis). In Japan, profit declined due to planned investments in the working environment reforms. At Dentsu Aegis Network, investments in global platforms and systems continue as planned, increasing shared services to enable agency brands to collaborate more effectively. There were no changes to the FY2018 financial guidance announced on August 9, 2018.
Dentsu Aegis Network delivered organic growth of 4.6% in first nine months of FY2018 and 7.0% in Q3 FY2018. The third quarter of FY2018 is the fifth consecutive quarter of improving growth and the best quarterly organic growth figure in two years.
In line with the medium-term direction announced in August, Dentsu Inc. has announced its intention to invest in two listed Japanese mid-sized digital advertising agencies to strengthen its digital capability.
APAC growth:
In the APAC region (excluding Japan), Dentsu Aegis Network reported 2.1% organic growth in the first nine months of FY2018 and 8.2% in Q3 FY2018. The region posted its best quarterly performance in two years, partly due to a turnaround of the China business with spend increasing from Western and Japanese clients. In the first nine months, India remains a stand out performer boosted by a pick-up in project-based work. Elsewhere, Taiwan, Australia and Thailand also saw positive growth.
Toshihiro Yamamoto, President and CEO, Dentsu Inc., said, "In the third quarter of FY2018, Dentsu Group recorded 5.4 per cent organic growth. Dentsu Aegis Network achieved 7.0 per cent organic growth - the fifth consecutive quarter of improving organic growth, and the business in Japan delivered 2.7 per cent. Dentsu Aegis Network has shown strong growth in Q3 FY2018, with September the strongest month in the quarter. The media business continued its strong performance and project-based business continued to improve. We have seen success in FY2018 when we work collaboratively. Increasingly, some of our most successful pitches are those where several of our brands work together to provide a coherent, holistic solution for clients. Growth is becoming broader based with eight of our top 20 markets delivering double digit organic growth."
He added, "In Japan, we have continued to build and improve our digital services and announced, in October, a plan to invest in two listed mid-sized digital agencies. These investments will bring new skills and enhanced product offerings for our clients. Dentsu will continue to search for investments and alliances in Japan, in line with the mid-term direction announced in August 2018. We continue to generate our own momentum in a challenging market and reiterate the revised FY2018 financial guidance we issued in August."
Note:
- IFRS 15 "Revenue from Contracts with Customers" is applied from January 1, 2018.
- The term "Gross profit" is changed to "Revenue less cost of sales" from Q1 FY2018.
exchange4media Group Service