&TV presents new horror-mystery Daayan
Starring Tinaa Dattaa and Mohit Malhotra, the show premieres on 15th December 2018 and will air every Saturday and Sunday at 9:00 pm only on &TV

by
Published - 05-December-2018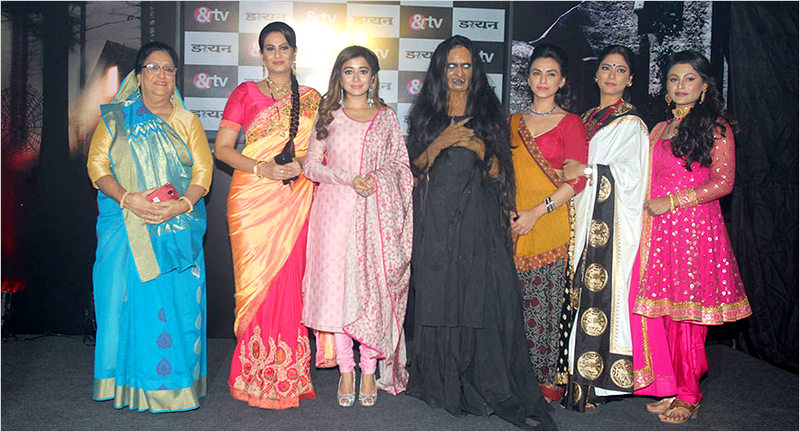 Transporting its viewers into an alternate world of mystery and horror, &TV and Ekta Kapoor's Balaji Telefilms' present Daayan. The show is a gripping tale of a girl's quest in revealing the identity of the evil force hidden amongst her close ones and defeating its sinister plans.
With popular television actors Tinaa Dattaa and Mohit Malhotra in the lead, the new weekend fiction property is slated to go on air from 15th December 2018 every Saturday and Sunday at 9.00 pm only on &TV. Daayan is a mystifying narrative of a young Jhanvi Morya (Tinaa Dattaa), a well-educated and family-oriented girl hailing from Ujjain. It maps her race against time as she stumbles upon a dangerous ploy of the evil force, as many unusual and mysterious happenings repeatedly occur in her hometown. With a threat to her life, it's her journey of unmasking the identity of the 'Daayan' who is one of her close ones. Accompanying her in this mission will be Jhanvi's childhood friend and love interest, the wealthy and chivalrous Akarsh Sharma (Mohit Malhotra).
The show also brings together a powerful ensemble cast with names such as Amit Thakur, Aakash Talwar, Rishita Nag, Kanika Shivpuri, Prabhat Bhattacharya, Priya Bhatija amongst others in various roles.
Commenting on the new offering, Vishnu Shankar, Head, &TV said, "At &TV we aim to cater to the evolving content palette of our viewers, which is why creating unexplored genres is an immensely exciting proposition for us. We were the first to combine supernatural and romance with Laal Ishq, which has created a niche of its own in the cluttered GEC category. This has encouraged us to now interweave horror and mystery in our new show Daayan. Placed at the primetime weekend slot of 9.00 pm, the audiences are in for thrilling weekends, starting 15th December. The show is a riveting narrative of a young girl Jhanvi Morya's journey to unveil the identity of the evil Daayan. We are extremely delighted to join hands with Ekta Kapoor and Balaji Telefilms for this project and wholeheartedly welcome the team to the &TV family."
Talking about her show, Producer Ekta Kapoor, Balaji Telefilms said, "The team and I are very kicked to present Daayan and have worked really hard designing the show over the past few months. We are happy to see it come to life so beautifully with &TV. Taking viewers through the protagonist, Jhanvi's journey of unraveling the mystery of the Daayan, the show promises horror, drama, thrill, romance, mystery, an all-in-all great entertainer. With a fantastic team of artists on board, we are sure to create intrigue with the layered plot that will keep the viewers guessing. I have enjoyed creating content in the horror space and I'm glad that audiences have responded well to it. This time too, I'm positive that we have a winner on our hands. With the blessings of God, now the show belongs to the audiences."
Having essayed varied roles in the past, talented actress Tinaa Dattaa said, "I'm grateful to have been chosen to play Jhanvi, working with Balaji Telefilms and Ekta again. Horror-mystery as a genre has seen great interest from viewers at large and I'm excited to make way in this space. Jhanvi's character is unlike any that I have played before, she grows from being vulnerable to being courageous, battling her own demons at times. It's a thrilling narrative of a simple girl's repeated trysts with the supernatural and her journey to unveil the evil Daayan amongst her close ones."
For more updates, subscribe to exchange4media's WhatsApp Channel- https://bit.ly/2QUdLCK
She will report to Rahul Shivshankar, Editor-In-Chief, Times Now and will work closely with the editorial leadership team in setting the news agenda for the channel

by
Published - 1 hour ago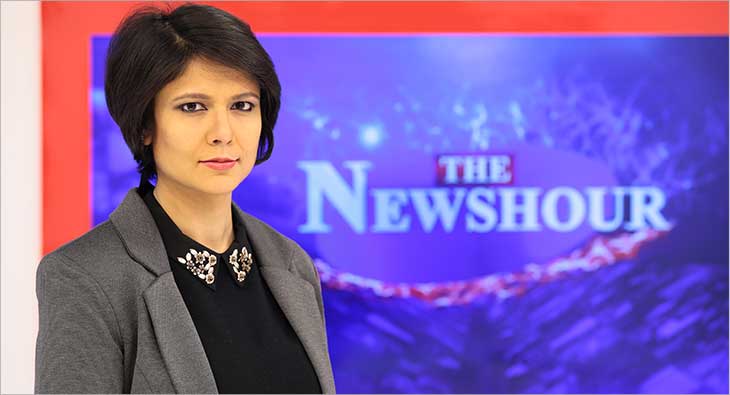 Times Now has moved to strengthen its primetime news band with the appointment of Padmaja Joshi as presenter of the primetime show The Newshour at 10 p.m. on Times Now. She will work closely with the editorial leadership team in setting the news agenda for the channel. Joshi will also play an active role in extensive reportage on the upcoming General Elections.
Based out of Times Now's Noida office, Padmaja Joshi will report to Rahul Shivshankar, Editor-In-Chief, Times Now. A seasoned journalist with over a decade experience, Padmaja brings in-depth knowledge in broadcasting as a reporter, producer, commentator, primetime news anchor and presenter across politics and current affairs.
Speaking on the appointment, Rahul Shivshankar, Editor-in-Chief, Times Now said, "I am pleased to welcome Padmaja to the Times Now team. We are confident that her vast knowledge and experience will be a valuable contribution in shaping the primetime band and driving the immediate big event – elections."
On her new role, Padmaja Joshi said, "I'm extremely excited to join Times Now, a brand that stands for credibility and accuracy in reportage. What sets the channel apart, is the primacy it gives to reporters and as a journalist who thrives on being where the story is, I look forward to be a part of the team that's always with the news, first."
Padmaja has earlier worked with Headlines Today (now India Today TV), where she anchored the prime-time broadcast shows on the channel and was in-charge of copy and the news flow. In her earlier role with Times Now, Padmaja handled the responsibility of an Anchor and News Editor of the channel.
For more updates, subscribe to exchange4media's WhatsApp Channel- https://bit.ly/2QUdLCK
Sameer Nair, TonySingh, and Deeya Singh have collaborated for this light-hearted drama, adapted from the book 'Band Baaja Boys' by Rachna Singh

by
Published - 2 hours ago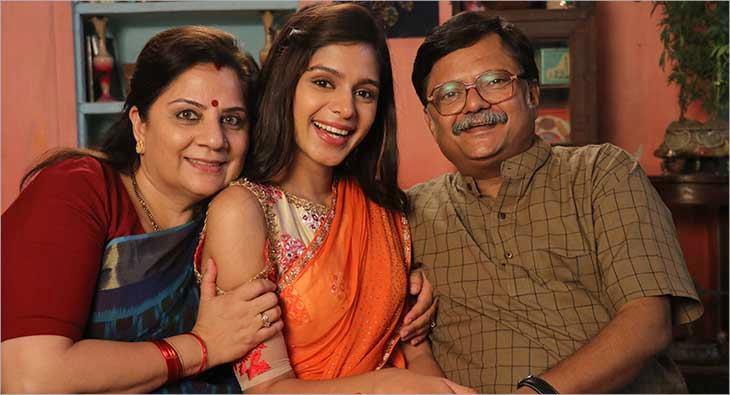 Media pioneer Sameer Nair led Applause Entertainment, the content studio from the Aditya Birla Group along with DJ's A Creative Unit brings a comedy-drama titled Mannphodganj. The series is the adaptation of the book Band Baaja Boys by Rachna Singh that received rave reviews in the national media. The story revolves around a 22-year old girl Binny Bajpai who challenges the customs and traditions in Mannphodganj, a small town near Allahabad (now called Prayagraj). Amitosh Nagpal's screenplay paints a picture of real life families in small-town India, who stand hesitantly, but promisingly, at the cusp of modernity. Pranati Rai Prakash, a popular fashion model, a semi-finalist at Miss India 2015 and winner of India's Next Top Model season 2, plays the central role of Binny Bajpai.
The series is directed by Vikas Chandra, who has been a part of films like Ghajini and Detective Byomkesh Bakshy. The happy-go-lucky girl Binny Bajpai, is the centre of attraction for the men of Mannphodganj. Her father Brajesh, owns a lingerie store in town, which her mother Kumud had brought along as dowry. When Binny's plan to escape the middle-class life fails, this classic tale of star-crossed lovers become a bitter-sweet story of her infatuation filled revenge escapade. Atul Srivastava, Alka Kaushal, Anurag Sinha, Farmaan Khan, Abhinav Anand, Kritika, Aru Krishank, and Samar Vermani also play key characters in the show.
Sameer Nair, CEO Applause Entertainment says, "Lighthearted, comedic family dramas allow us to push the boundaries of storytelling, to get closer to the real issues that face modern India in its small traditional towns. Mannphodhanj brings together the perfect combination of a well-written script, a fantastic team of showrunners Tony, Deeya Singh, and director Vikas Chandra, and a wonderfully talented cast of actors."
Showrunner, Tony Singh says, "I always wanted to create such a light-hearted show and it has turned out to be a beautiful amalgamation of something that is fun, desi at heart and youthful while being real. It was wonderful working with the star cast of the show. And the brilliant writing and direction, as each episode unfolds, is sure to keep the audiences hooked onto the show."
Director, Vikas Chandra says, "Mannphodganj is a very light-hearted comedy show. I always wanted to direct a show which the audience can relate to and I am grateful to Sameer Nair, Applause Entertainment and DJ's for trusting my vision. I am thrilled to work with such outstanding/gifted cast and can't wait to have audiences consume it."
Applause Entertainment continues to raise the bar on original Indian digital content with each of its fresh and exciting new series.
For more updates, subscribe to exchange4media's WhatsApp Channel- https://bit.ly/2QUdLCK
Happy Weekend will be aired from February 24th, 2019 onwards, every Saturday and Sunday 8.30 pm- 10.30pm only on Star Jalsha SD and HD

by
Published - 20 hours ago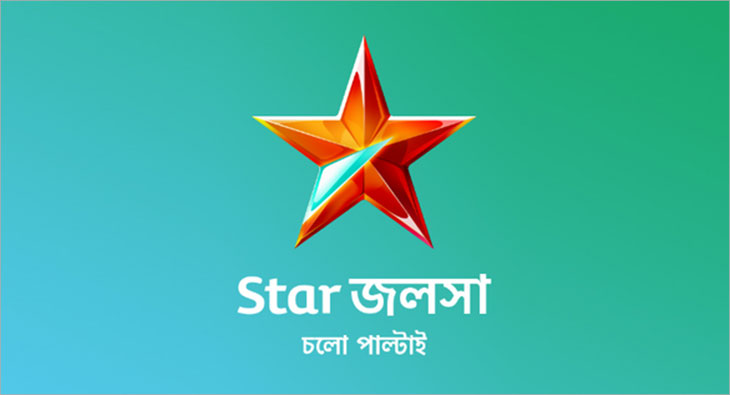 It was a significant day for the Bengali Entertainment genre when on 8th September 2008, Star Jalsha was launched. With revolutionary shows, gripping story-telling, it's iron-willed iconic women characters, superior production values, glamorous cast, and first-time producers; it became a way of life for Bengal at large, loved and lived by all.
For the past decade, this enigmatic content has been shattering prevalent archetypes of storytelling. As of17th February 2019, Star Jalsha boards a new ship of exciting possibilities, with a fresh avatar and a revamped brand identity. The brand refresh encapsulates four brand visions that promise to create a more 'Bold', 'Beautiful', 'Rooted' and 'Full of Life' approach to content showcasing, making it more contemporary and youthful than ever.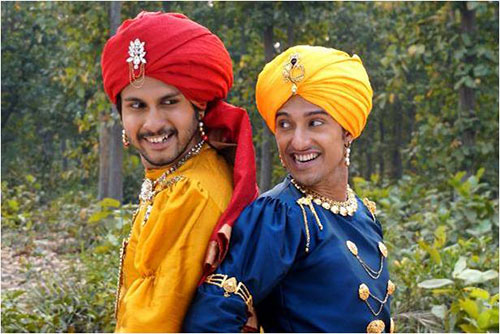 Thakumar Jhuli
In its enhanced image, along with the theme "NijeyPaltale, Sob Paltabey", the channel is set to offer a host of new content and evolution amongst existing content that will appeal to the family, telling stories of inspiring characters who make change possible. Taking this theme forward, Star Jalsha's first endeavour is to add a spark to the quintessential Bengali weekends, making them more enthralling with the launch of 'Happy Weekend'.This 2-hour-long entertainment package will introduce two new shows namely, 'Ebar Jombe Moja' followed by 'Thakumar Jhuli' to make your weekends even more delightful.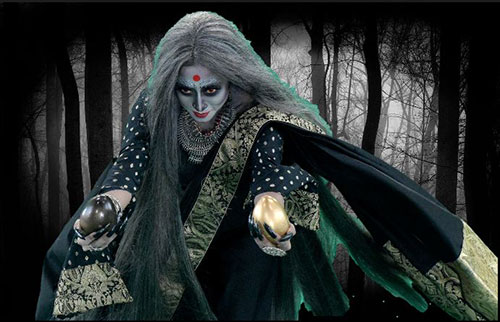 Thakumar Jhuli
Showcasing talent galore is "Ebar Jombe Moja", a non- fiction show with the kids. The talent competition will witness kids presenting skits and performances, with a happy twist, for the judges and audience. Hosted by Rohan, of Bhojo Gobindo fame, the show will have popular kids of Bengali Television paired with kids next door. The eminent panel of judges will include Tollywood's terrific trio: renowned actress Subhashree Ganguly, singer cum composer Shilajit Majumdar and actor and comedian Biswanath Basu.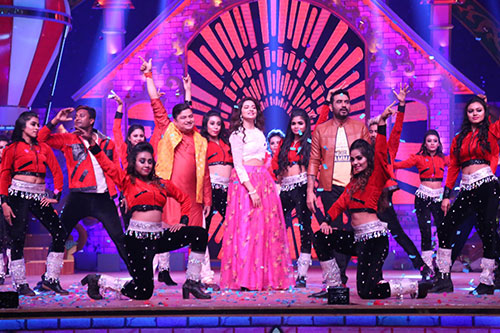 Ebar Jombe Moja
The show is being produced by Subhankar Chattopadhyay whose production house Subhankar Chattopadhyay Production PVT LTD has given our viewers the blockbuster event of the year Jalsha 10 e 10 and who have produced many successful non-fiction for Star Jalsha like Bhyabachaka and Amra Na Ora. Ebar Jombe Moja will air every Saturday and Sunday at 8.30 pm. On the other hand, "Thakumar Jhuli" will take you on a trip down memory lane that will showcase the magic and mysteries of our favorite literary heroes, one will reminisce their childhood and get mystified with the adventures and story of Laal Kamal Neel Kamal, BudduBhutum, Patal Kanya Manimala to name a few. The show comes from the house of Max Entertainment, with Mr. Subrata Roy is at the helm of things who have enthralled our viewers with shows like Debi Chaudhurani and MahapeethTarapeeth which are currently on air and running successfully. Thakumar Jhuli will air every Saturday and Sunday, at 9.30 pm.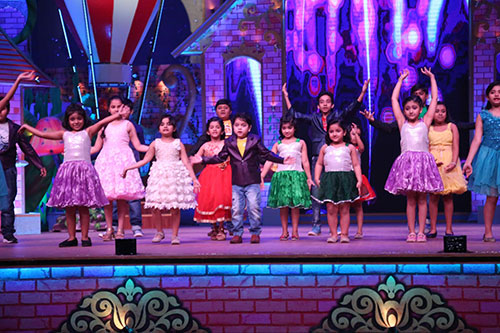 Ebar Jombe Moja
Speaking about the revamp, Sagnik Ghosh, EVP & Channel Head – Star Jalsha and Jalsha Movies said, "This transition aims to create a more progressive, energetic and bold view of the future that manifests our core belief 'ChaloPaltai'. We will start this journey with 'Happy Weekend' – where we are extremely excited to introduce 'Ebar Jombe Moja' and 'Thakumar Jhuli', which would be a delightful concoction of nostalgia and entertainment."
Happy Weekend will be aired from February 24th, 2019 onwards, every Saturday and Sunday 8.30 pm- 10.30pm only on Star Jalsha SD and HD.
For more updates, subscribe to exchange4media's WhatsApp Channel- https://bit.ly/2QUdLCK
Kenny Hauk and his crew of expert mechanics and fabricators at Hauk Designs are history buffs who pride themselves on the ability to make builds that are both historic and have high-horsepower

by
Published - 21 hours ago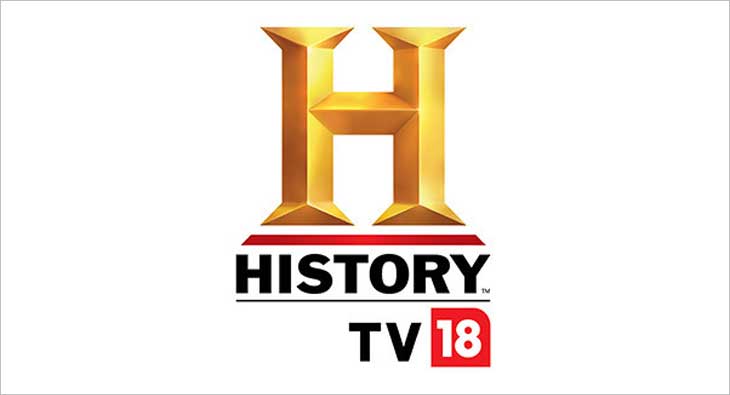 Taking inspiration from iconic American designs, HISTORY TV18's new unscripted series 'Road Hauks' follows the creation of custom off-road vehicles that pay homage to the past while still maintaining a modern, rugged look. Kenny Hauk and his crew of expert mechanics and fabricators at Hauk Designs are history buffs who pride themselves on the ability to make builds that are both historic and have high-horsepower.
Hauk began his business out of his parents' garage and has grown the company into a world-renowned off-road automotive shop. The team's inspiration for vehicles has no limits. From a Colt .45 handgun to a steam locomotive to a Viking battering ram, they transform all eras of history into their builds. Hauk executes his designs with the help of his team including lead mechanic Rick, lead fabricator Rob, mechanic Clint, operations manager Justin, technician Josh Moe, and his wife and part owner, Vianna.
In the premiere episode, the crew transforms a 2007 Jeep Wrangler body into a World War II fighter plane-inspired off-road vehicle. Steering yokes, an aircraft aluminium body, and thousands of rivets help make this jeep look like a fighter jet with a build of a modern monster truck.
Follow designer and builder Kenny Hauk and his team as they continue to shake up the car world with their historically-inspired vehicles on HISTORY TV18's Road Hauks, premiering February 23, Saturday, at 6 pm.
For more updates, subscribe to exchange4media's WhatsApp Channel- https://bit.ly/2QUdLCK
The all-new content bucket, titled 'Janahitham 2019', started February beginning. The programmes will be shown with Kerala in focus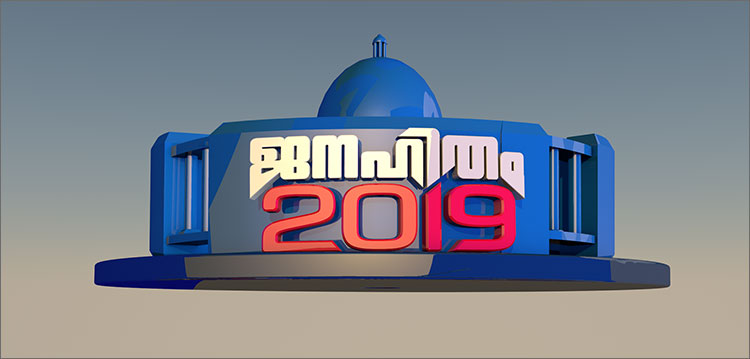 Manorama News is all set to cover the most anticipated event in India – the 17th Lok Sabha elections, with a special focus on Kerala.
The channel will have programme line-up building up to the election, which is scheduled for April-May 2019. The all-new content bucket is titled 'Janahitham 2019' and it started February beginning. Vottuvartha – a special bulletin which focuses on burning issues and politics behind the election, which will be aired at 9PM and have a 4-month visibility, the network said in a statement.
The new programme list will also feature titles such as Sarkar – a show about Indian political history since independence—that will cover all the twists, turns and political milestones. Meet the people - a 20-episode media social audit-- where Manorama News builds a ground for the public to ask questions and share their opinions about their MP's 5-year term. Vottograph is a show in which eminent personalities from domains such as cinema, sports and literature would discuss politics and share their point of view. Aaraakanam Sthaanarthi - an online nomination platform/survey where people can nominate candidates for their constituency through a microsite-- will be broadcast as a one-hour episode on Manorama News.
The channel also announced that there are several other programmes which will be rolled out at various stages leading up to the election season. These programmes will provide viewers with the most up-close and personal coverage of the highly anticipated political clash.

For more updates, subscribe to exchange4media's WhatsApp Channel- https://bit.ly/2QUdLCK
Hosted by actor Arjun Bijlani, the show will feature celebrities don the chef's hat and whip up delicious dishes featuring the 'ingredient of the day'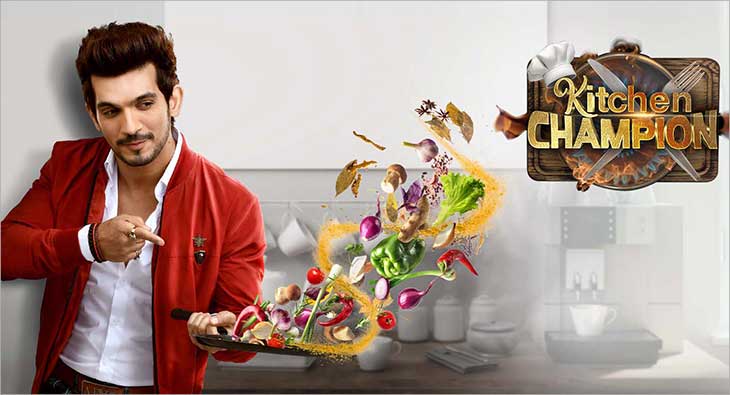 A culinary experience like no other, COLORS is here to take viewers on a flavourful journey through its newest offering in the afternoon slot, 'Kitchen Champion.' To be hosted by the suave and talented, Arjun Bijlani and featuring celebrities like Karanvir Bohra, Surbhi Jyoti, Rashmi Desai, Debina Bonnerjee and many more – this ultimate cook-off between celebs to win the coveted title of 'Kitchen Champion' will be judged by children. Produced by Dreams Vault Media, the show will premiere on February 25 and will air every Monday to Friday at 1.30 pm.
A fun battle and some refreshing dishes, 'Kitchen Champion' is all about watching celebs don the chef's hat and whip up delicious dishes featuring the 'ingredient of the day'. But winning the title will be no easy task as they have to impress the most critical judges – a jury of children. The pocket-sized critics will give their expert opinions and judge every dish extensively until they determine the ultimate 'Kitchen Champion'. Specially created for millions of yummy mummies, gorgeous grandmas and wonderful children, this afternoon show is a special tribute to all those who add that special ingredient of love in every dish they whip up.
Speaking at the launch event, Nina Elavia Jaipuria, Head - Hindi Mass Entertainment and Kids TV Network, Viacom18, said, "We have run successful seasons of Kitchen Champion in the past and the show enjoys tremendous brand recall even today. Cookery shows have a charm of their own and this being our home-grown property was the ideal content for the afternoon time band. Through this show the idea is to encourage family members to find cooking therapeutic and a happy way to spend time together, thereby enabling us to promote cohesive viewing."
Manisha Sharma, Chief Content Officer, Hindi Mass Entertainment said, "We are delighted to bring back a popular show with television stars in the kitchen and this time we have the experts to judge. Our very own kids who will add lots of masala, tadka and entertainment to make a dish called kitchen champions especially for our afternoon audience."
Actor Arjun Bijlani who's taking on the hosting duties this season, said, "My association with COLORS has always been incredibly special. After doing some intense roles, I am super excited to be a part of a show where I can relax, unwind and just have fun. I'm looking forward to host Kitchen Champion adding my own tadka to make the show more masaledaar than ever. It will be fun to see my friends and colleagues from the industry share some kitchen chemistry with their family members."
Arvind Rao, Producer, Dreams Vault Media, said, "Kitchen Champion is a one-of-its-kind cook-off competition with fun games at its heart. This culinary-reality game show offers audiences the unique opportunity to see their favourite celebs try to master a skill that they're not really known for cooking. With some help from their family members, our guest celebs will cook up some restaurant quality dishes. With access to every possible kitchen equipment and ingredient they can dream of, our celebs have to hero the 'ingredient of the day' and impress the critical jury of children."
For more updates, subscribe to exchange4media's WhatsApp Channel- https://bit.ly/2QUdLCK
To celebrate the milestone, the account's fans can win a National Geographic Tanzania Photo Safari trip by sharing their most Nat Geo-inspired photos in a 24-hour contest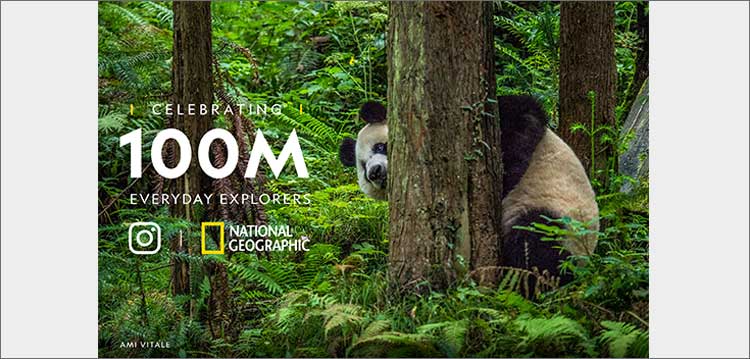 National Geographic's Instagram account, @NatGeo, has surpassed 100 million followers on the photo and video-sharing social platform. @NatGeo, whose creative control is largely in the hands of a number of National Geographic's contributing photographers, shares the rare and incredible sights they encounter on a daily basis and has been delighting audiences with the work of these amazing photographers for years. The stunning images that come through the feed every day, paired with captions from the photographers' words, bring authenticity to the account that has proven to resonate with the community. This week's milestone celebrates the special community between the tremendously talented photographers and the passionate fans who love their work, as well as National Geographic's legacy of visual storytelling.
Speaking about the development, Gary Knell, Chairman, National Geographic Partners said, "National Geographic and photography have gone hand-in-hand since we first published photos in our magazine back in 1889. We were considered cutting edge then, and through Instagram, we are finding new ways to blaze trails in visual storytelling 130 years later. Driven by our passionate fans and tremendously talented photographers, we are using Instagram to showcase our world through breathtaking images that inspire people to care about the planet. We are grateful and encouraged that 100 million people want National Geographic at their fingertips."
Adding to this, Lila King, Head of News Partnerships at Instagram said, "National Geographic set the bar long ago for visual storytelling that brings the world closer together. On Instagram, they've brought that vision to a whole new generation, and a global community. We're thrilled to congratulate them on achieving such a remarkable milestone."
In celebration of the community that has made this milestone possible, a 24-hour contest has been launched on the @NatGeo Instagram account, encouraging the account's fans to tap into their inner photographer and share their most Nat Geo-inspired photos from their own feeds using #NatGeo100contest. For more details on the contest and to see the complete rules, click here. The grand prize winner will receive a National Geographic Tanzania Photo Safari trip valued at over $10,000.
National Geographic India is also available on Instagram @NatGeoIndia, inspiring fans in India through stories and visuals dedicated to the region.
For more updates, subscribe to exchange4media's WhatsApp Channel- https://bit.ly/2QUdLCK
The agency has set up Span Suites and Villas in Goa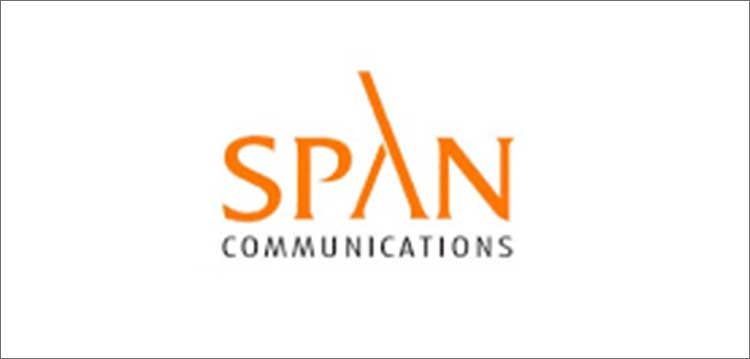 Span Communications, a leading 360 degree communication agency, has recently forayed into hospitality sector with Span Suites and Villas, Goa.
An exclusive riverfront destination, Span Suites and Villas is located on the banks of Chapora river, in the vicinity of some of the most scenic beaches of North Goa such as Morjim, Vagator, Anjuna, Baga and Calangute.
Spread over a large area and conceived to provide the best in privacy and intimacy of expansive suites and lavishly spacious villas, this 112 room retreat is embellished with amenities like ensuite bathrooms, private living room, private dining room in each suite, villa and many more. It has all resort facilities like gym, spa, multi-cuisine restaurant, rooftop bar, swimming pool and recreation room.
At Span Suites & Villas, an aesthetically decorated Banquet Hall and lush green lawn with capacity of 1500 PAX are also available to host events, conferences, weddings etc.
Naresh Khetrapal, CEO, Span Communications, says, "I take this opportunity to express my deep respect for our vibrant industry and all who are a part of it by offering special discounts for advertising and media organisations as well as the professionals."
Recently, the Grand Finale of International Beauty Pageant, "Empress Universe 2018" was successfully held at Span Suites and Villas.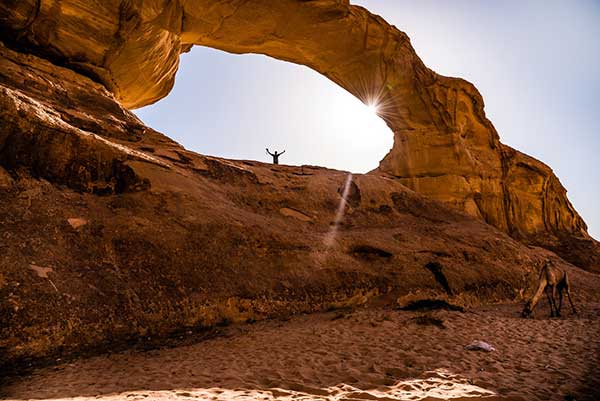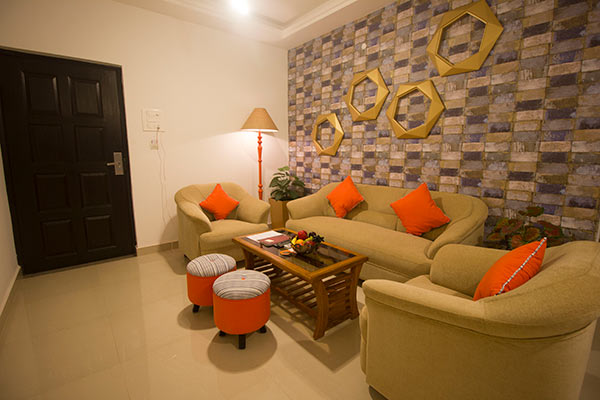 For more updates, subscribe to exchange4media's WhatsApp Channel- https://bit.ly/2QUdLCK
In the first edition, the festival that will be held in Mumbai will have authentic South India dishes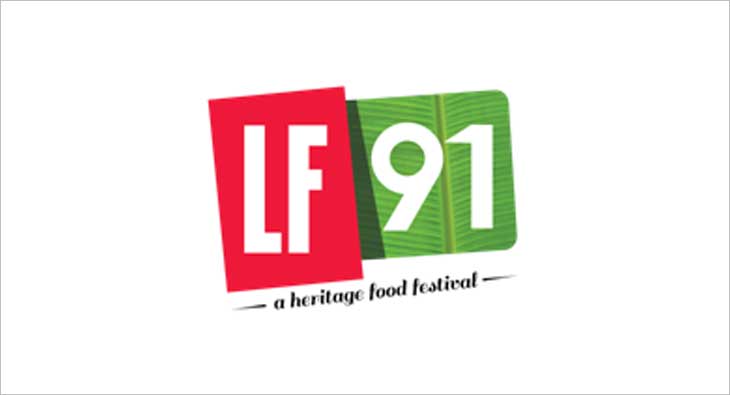 Zee LIVE and Living Foodz has announced LF 91, a heritage food festival, as an endeavour to bring regional heritage food to the urban heartlands.
In its first edition, LF 91 brings the South of India to Mumbai. Hundreds of authentic dishes from the deep corners of Andhra Pradesh, Kerala, Karnataka and Tamil Nadu will make their way to the maximum city of Mumbai, a list curated by celebrity chefs from Living Foodz. The dishes will be plated in four state zones at the Turf Club in Mumbai.
While you get to choose from a multitude of dishes in these four zones, LF 91 for the first time in a food festival will attempt a limited heritage brunch and a community long table for the Kerala Sadhya.
One also gets to pick their favourite spices, pickles, papadams at the Desi Bazaar or dip into soulful music all the way from the South of India.
Speaking about the festival, Swaroop Banerjee, COO, Zee LIVE said, "India is a beautiful country with so many colours, cuisine, culture and traditions. LF 91 is an attempt to get all of this on one plate and present it to our people. The festival will not only see food from various parts of the country but also help in retaining and passing the age-old secret recipes from various cultures. It will be a truly cultural experience that Zee Live and Living Foodz is proud to present to the audience."
Shaurya Mehta, Head of ZEEL's premium cluster & COO, Living Entertainment said: "LF is India's leading lifestyle channel that celebrates the roots of India in its entirety. We've had great shows like Curries of India, Northern Flavors, The Great Indian Rasoi that showcase the diversity of India and that is what Living Foodz as a brand stands for. LF 91 is a great concept that will bring the channel's ethos to life and celebrate the rich food heritage of India with our consumers. LF 91 reinforces our endeavour towards a 360-degree connect with our consumers – be it on TV, digital and on ground. We are very delighted to present LF 91 with the Zee LIVE team and look forward to take this unique curated food festival to each and every corner of this country."
After Mumbai, the festival will travel to Delhi and culminate in Bengaluru. The two-day festival in each city will present heritage food which will be prepared by the best Khansamas, Maharaj's and authentic regional cuisine outlets in the country.
For more updates, subscribe to exchange4media's WhatsApp Channel- https://bit.ly/2QUdLCK
The series will begin with the T20 games, the first of which would be played on Thursday 21st February 2019 and would be telecast LIVE on DSPORT from 6:30 PM onwards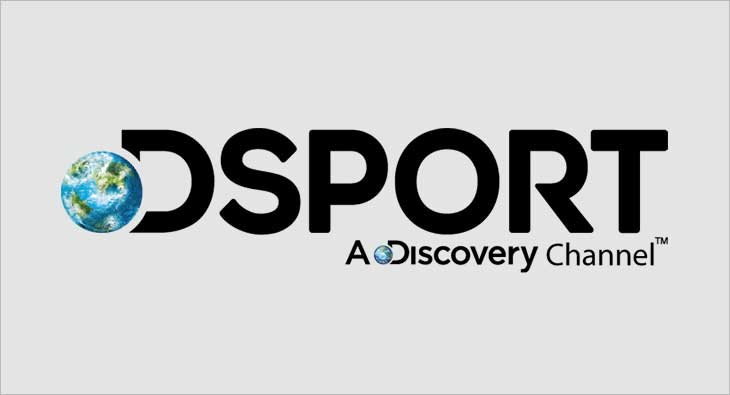 DSport, a premium sports channel of Discovery Communications, will broadcast LIVE the upcoming Afghanistan - Ireland ICC cricket series. The series would be played at the Rajiv Gandhi International Cricket Stadium, Dehradun from the 21st February – 19th March 2019. The series starts with the T20 games, the first of which would be played on Thursday 21st February 2019 at the Rajiv Gandhi International Cricket Stadium, and would be telecast LIVE on DSport from 6:30 PM onwards.
This would be the second time when Afghanistan and Ireland would play a series against each other. In their last encounter when Ireland hosted Afghanistan, the latter defeated them in both the T20 series as well as the One Day International's. On the return leg, Afghanistan would host Ireland in a neutral venue, which would happen to be the Rajiv Gandhi International Cricket Stadium, Dehradun, Uttarakhand, India.
The series this year will feature top performers from both Afghanistan and Ireland. Top wicket takers from the last series between the two nations Tim Murtagh from Ireland and Rashid Khan from Afghanistan will be seen in action again this series. While top scorer from the last series Andrew Balbirnie of Ireland and Rahmat Shah (second highest scorer) of Afghanistan would add strength to their respective batting lineups in the upcoming series. Other top stars who will be seen in action are Mujeeb ur Rahman and Mohammad Shahzad from Afghanistan and Irish stars like Kevin O Brien, Paul Stirling and George Dockrell.
DSport will telecast the 1st & 2nd T20 matches out of the three and 1st, 3rd and 4th ODI out of the five match series. DSport also recently suspended the telecast of the Pakistan Super League in support of the martyrs of the Pulwama Attacks.
For more updates, subscribe to exchange4media's WhatsApp Channel- https://bit.ly/2QUdLCK