B4U lends support to 4 social causes throughout December
Starting from 1st December, the network's channels have taken up four causes with the intent of spreading awareness, sensitizing, supporting and bringing change in the society through television

by
Published - 04-December-2018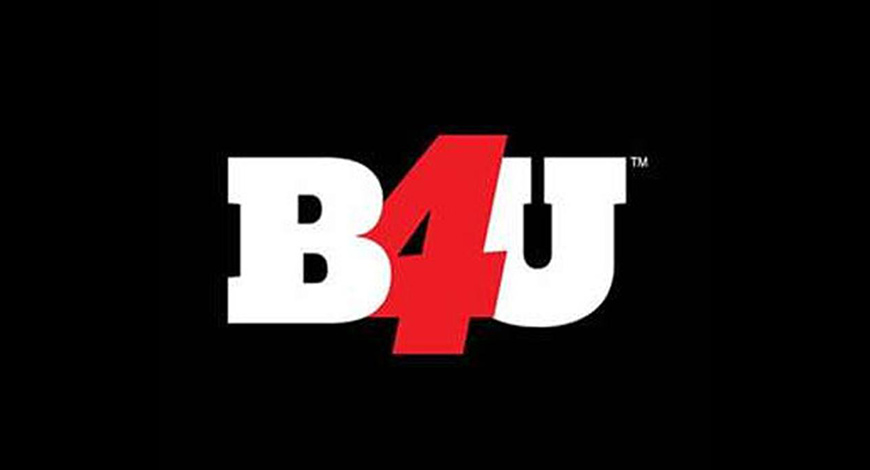 B4U Network with its 2 channels B4U Music & B4U Movies has always influenced its strong base of over 168 million viewers in urban & rural Hindi speaking markets with entertaining Bollywood music and movies content. Banking of its high reach and influence among viewers the network's channels have taken up four causes with the intent of spreading awareness, sensitizing, supporting and bringing change in the society at large through the medium of television starting from 1st December through this entire month.
Causes around four diverse topics have been taken up in the same month directing viewer's attention to different issues and causes around the below days:
1st December, 2018 - World Aids Day B4U Music & Movies have launched promos on high frequency raising awareness for the AIDS pandemic caused by the spread of HIV infection, with focus on "SAFE SEX" through a series of quirky promos which are suggestive to use of condoms for the prevention of AIDS. With B4U's reach, popularity and ardent fan following amongst the youth audience these promotions would drive awareness and reinforce the message of safe sex for all genders across India.
3rd December, 2018 – International Day of Disabled Persons The observance of the Day aims to promote an understanding of disability issues and mobilize support for the dignity, rights, and well-being of persons with disabilities. To get this message across the promo's give tribute to disabled musical instrument players with intercuts of his remarkable journey of learning the musical instrument despite his disability. This is followed by the message: "B4U salutes the indomitable human spirit".
4th December, 2018 – Navy Day Supporting India's defense forces and saluting them for their dedication in protecting the water bodies, Navy day would be celebrated on 4 December to celebrate the achievements and role of the naval force to the country and to give respect to our naval force. B4U would create interesting promotional trivia about Indian Navy and Navy Day. The slate will have images of Indian navy warships, submarines, navy officers at duty, the Navy and national emblem etc.
11th December, 2018 – International Mountains Day Celebrated to encourage the international community to organize events at all levels to highlight the importance of sustainable mountain development. Using graphic vignettes 45-60 seconds B4U would talk about different Bollywood movies and songs which have used mountains as a picturesque backdrop in their narrative which would help in promoting the importance of sustainable development through this entertaining medium. Interesting anecdotes from the shooting of the films and songs will also be shared in these vignettes to build alliances that will bring positive change to mountain peoples and environments around the world.
The communication campaign & promos are scripted, directed and produced by B4U's internal creative team. The promos are designed to be smart, quirky and minimalistic so that they break clutter at the same time trigger change in society during the last month of the year.
For more updates, subscribe to exchange4media's WhatsApp Channel- https://bit.ly/2QUdLCK
The digital series will bring renowned romance authors - Ravinder Singh, Durjoy Datta, Sudeep Nagarkar and Novoneel Chakraborty to narrate stories of love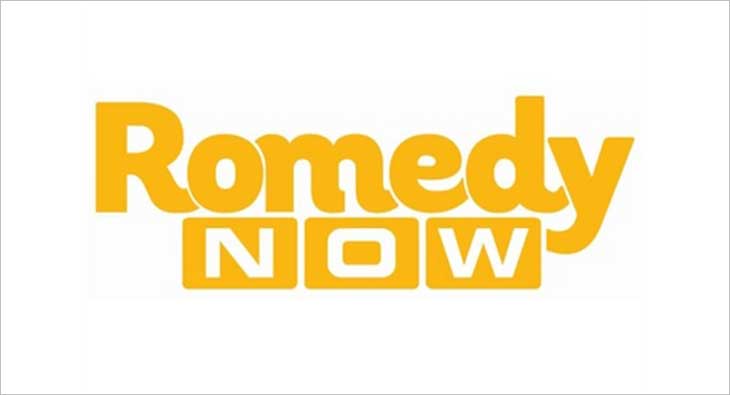 Romedy Now, the English Entertainment Channel launches #LoveIsInTheStories in partnership with Penguin Random House India (PRHI). The digital series celebrates this season of love, by connecting the world of books and movies, through the unifying theme of storytelling. Starting 9th February, this month-long Valentine's special property will bring together the country's four bestselling romance authors – Ravinder Singh, Durjoy Datta, Sudeep Nagarkar and Novoneel Chakraborty to narrate stories of love, in this one-of-a-kind initiative.
While their written word has been read, and loved by millions, for the first time ever, they can be seen and heard, bringing their inimitable styles to narrate stories for their fans. Hosted on the Facebook Page of Romedy Now, each author will narrate a story on why we should first love ourselves, their favourite movie from V – Day line up on Romedy Now, a quick synopsis of their latest book and a very special session on their own love story.
Commenting on the initiative, Vivek Srivastava, EVP & Head - Entertainment Cluster, Times Network, said, "Romedy Now has always narrated the 'Love. Laugh. Live' stories by bringing the best of rom-coms to our viewers. We are extremely delighted to partner with Penguin Random House India (PRHI) for #LoveIsInTheStories, a unique celebration of movie and books. I hope this one of a kind initiative will bring forth the essence of storytelling instrumented through the most sought after romance novelists in the country."
As a part of the series, Romedy Now will host a special Valentine's Day contest on channel's social media handles encouraging fans to share their '#LoveYourself' stories. Each author will pick their most favourite story from among the entries and the selected can win an incomparable experience of spending quality time with the author.
Watch the best romance novelists share their stories of love with #LoveIsInTheStories from February 09, 2019 on www.facebook.com/romedynow.
MMTV has not officially announced a date for the program commencement, but the show is expected to air in April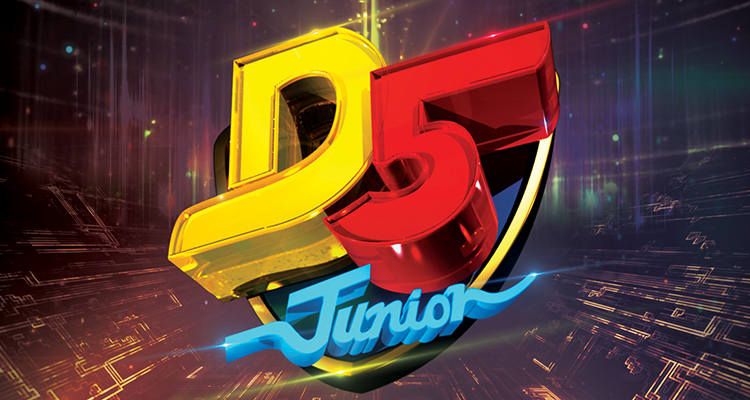 Mazhavil Manorama has announced that the 5th season of their dance reality show D4Dance- 'D5 Junior'. This season's iteration will feature 16 kids who will battle it out over 70 episodes for the ultimate prize – to become this year's biggest dance icon. The much anticipated show will feature 3 eminent judges with exceptional reputation in the field of dance and entertainment – Prasanna Master, Miya George and Paris Laxmi.
With the momentum built-up over 4 seasons of the contest, the announcement of the new season has caused much buzz already, with audition centres across the country experiencing a very high footfall. In the coming weeks the auditions will be conducted across UAE.
Although MMTV has not officially announced a date for the program commencement, the show is expected to air in April.
The show will give a preview of the engineering mastery that goes into making bullet-proof helmets, fuel bladders and Zippo lighters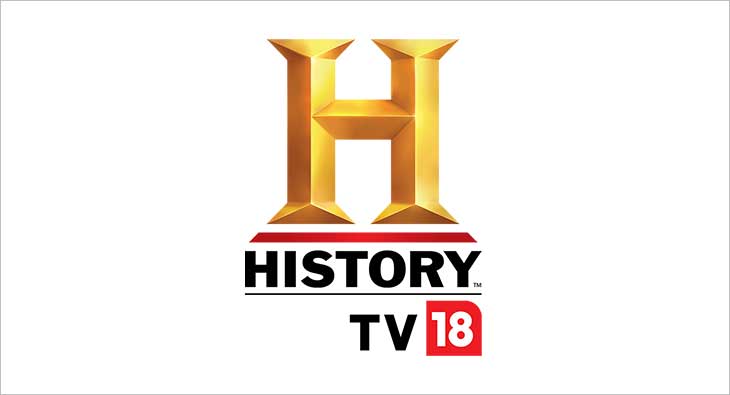 HISTORY TV18 will be launching its new show 'Battle Factory' as a 14-part series to be telecast every weekend from February 16 at 9.30pm.
Each episode will be a story in itself and will feature never-before-seen factories that are secretive and kept hush-hush. It will give a preview of the engineering mastery that goes into making the bullet-proof helmets, fuel bladders and Zippo lighters.
Every item's manufacturing process is shot using state-of-the-art equipment and techniques for a look and feel that really brings the machines and process to life. 'Battle Factory' gives unprecedented access and reveals how these items are manufactured right before the viewers' eyes.
The programme also tells the viewers how there is no room for errors when lives are at stake along with intricate details on how these factories manufacture some of the ultra-modern vital gear armies around the world.
Web 3.0 will help businesses re-target prospects on the basis of cognitive learning using Artificial Intelligence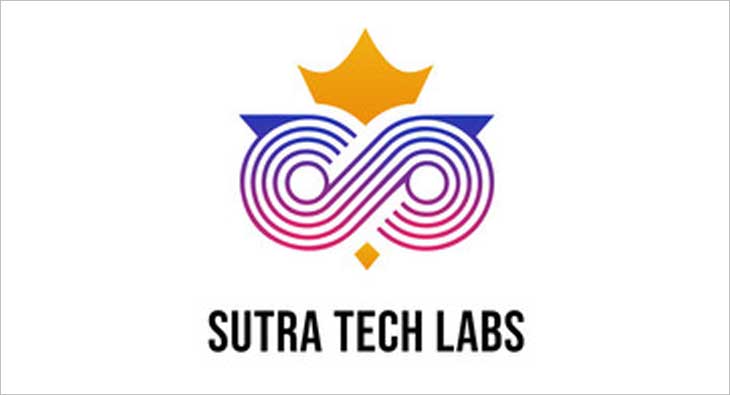 Sutra Tech Labs, showcased Sutra Networks, it's proprietary Web 3.0, AI-powered Social CMS at Startup Grind Global Conference, a Google for Startups Programme.
The company was recently shortlisted as one of the world's Top 50 Innovative and Disruptive StartUps.
The product drew immense interest from investors and visitors. Multiple follow-up meetings have been setup for a detailed evaluation. Gaurav Garg, founder of Sutra Tech Labs, was given a stage to pitch his innovation at Fox Theatre amongst an elite assembly of silicon valley investors and tech mavericks.
'Social' is the new language used by marketers, and understood by customers. However, existing digital assets (website and mobile apps), are still not social. Sutra Tech Labs envisions a future where every business owner would upgrade their digital assets into native Social Networks, and own the consumer data, analytics and affinities.
This would help businesses to retarget prospects on the basis of cognitive learning using Artificial Intelligence. Sutra Networks helps create a white-labelled Social Network in just 15 minutes. Business owners can request for customised designs, personalised algorithms, as well as integrate other API based services to their Social Networks, and use the very best of applied technology.
The vision, the idea, and this futuristic solution resonated extremely well with the Investor and StartUp community, and accepted widely with a descent applause.
Garg said, "Ten years back generic Social Networks like Facebook were fantastic, because they were organic and relevant, but now they are all about sponsored content. Subscriber newsfeeds are too cluttered with irrelevant content now and decreasing time spent and lack of stickiness on these social networks are testimony of the same."

With stories like #MamtaBlocksCBI and #ShardaStings, Republic Bharat has secured 2nd position in West Bengal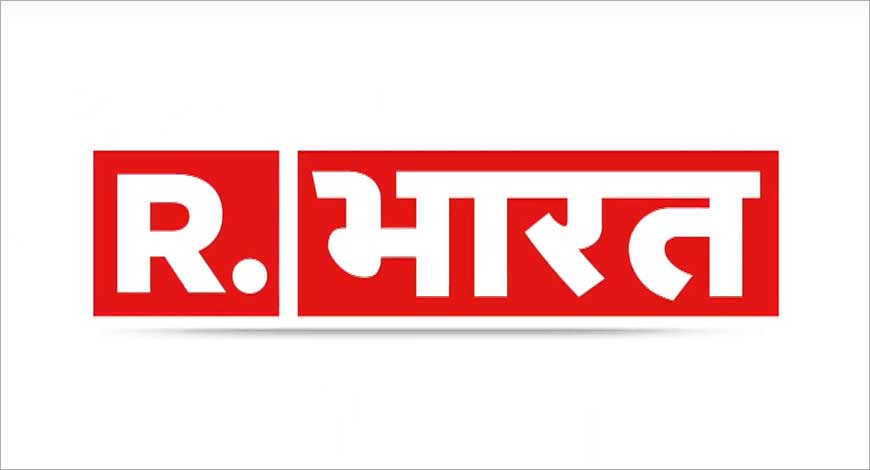 Republic Bharat registered 73 million impressions in its first week. Republic Bharat's Editor-in-Chief Arnab Goswami's own 7pm debate show, 'Poochta Hai Bharat', has got the highest reach in the genre.
Bharat's focus has been on big stories like #MamtaBlocksCBI and #ShardaStings, which not only got the channel several impressions on social media but have also secured Republic Bharat the 2nd position in West Bengal.
"This is a brilliant start. Republic Bharat has a reach of seven crore plus in Week 1," said Goswami.
Shashi Sinha, CEO, IPG Mediabrands said, "The Republic team has worked hard to deliver a reach of 73 million in the first week of its launch. It's a very good start and will give them an opportunity to build their reach and market share in the coming weeks as the news genre sampling is very high in the run up to the elections. The Hindi genre is seeing the entry of a strong brand after a gap of 6 years."
Vikas Khanchandani, CEO Republic Network said, "We are extremely happy that Republic Bharat has opened the charts with a massive 73 million reach in its maiden week. Our distribution and content teams have worked very hard to give us this fantastic start within the mass reach genre. I am extremely confident that with this magnificent start the channel will move into the top slot much faster than I anticipated. I am extremely grateful to our audiences and partners that have helped us with their support and acceptance within the Hindi news category."
Celebrities like Andrews, Dheena & Shivani to entertain the audience 

by
Published - 3 days ago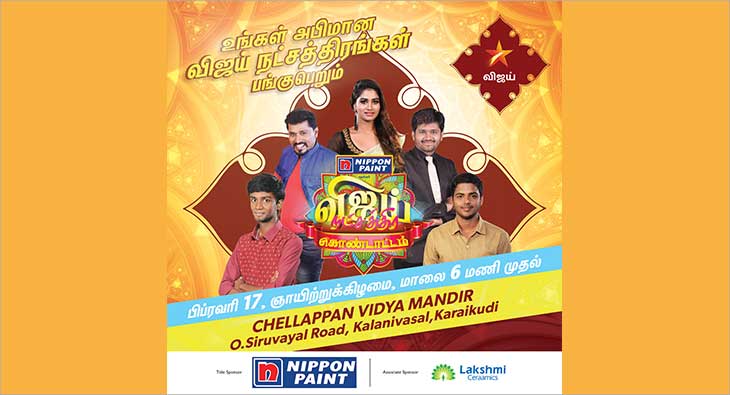 A host of Vijay TV stars are set to visit Ramanathapuram, Paramakudi and Karaikudi in Tamil Nadu from February 15 to 17.
Stars like Andrews, Dheena of 'Kalakka Povathu Yaru' fame, Shivani of 'Pagal Nilavu', singers, Jodi stars, and many more celebrities will come together to entertain the audience. They will present games and several performances.

The show will air on Rishtey starting 16h February 2019, every Saturday and Sunday at 9:30 PM.

by
Published - 4 days ago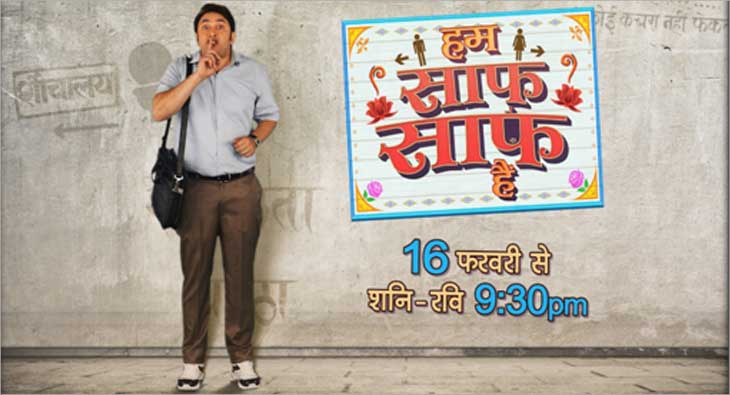 Emphasising on the importance of sanitation and hygiene in the country, leading Hindi mass entertainment channel Rishtey is soon to launch a new finite series called 'Hum Saaf Saaf Hain'. The 14-episode finite series, 'Hum Saaf Saaf Hain' is a social comedy that trails the journey of an undercover government official who goes from village to village checking up on the implementation of the Swachh Bharat Abhiyaan. The show will air on Rishtey starting 16h February 2019, every Saturday and Sunday at 9:30 PM.
Commenting on the initiative, Shri. Parameswaran Iyer, Secretary-Ministry of Drinking Water & Sanitation said, "Under the inspirational leadership of the Hon'ble Prime Minister, the Swachh Bharat Mission (Grameen) has become a people's movement, revolutionizing sanitation in rural India. We are poised at the brink of achieving an ODF India, with 5.5 lakh villages and 600 districts already declared free from open defecation. The need of the future is to sustain these outcomes through continuous efforts made to reinforce the messages of safe sanitation and cleanliness. I am very happy that Viacom 18 Media Pvt. Limited and HDFC Limited are supporting the Swachh Bharat Mission and have produced "Hum Saaf Saaf Hain" - an entertainment-packed show for the full family, that carries the message of sustained sanitation in families and communities. My congratulations to the entire team."
The show promises to be a family entertainer which will not just tickle their funny bones but also enlighten them on the importance of sanitation and hygiene. The show will highlight issues such as 'Swacchagris', toilets for the differently-abled, women's safety and hygiene, ODF Plus and more with the twist of humour to engage the audiences.
Speaking about the initiative, Deepak Parekh, Chairman, HDFC said, "The Swachh Bharat Mission launched by the Government of India in 2014, was a much-needed initiative to make India open defecation free over a 5-year time frame. As a flagship and successful programme of the present Government, the Swachh Bharat Mission has not just built sanitation infrastructure but also focused on creating awareness and behavioral change amongst people. Recognising the strong inter-linkage of sanitation & hygiene with socio-economic factors such as healthcare, sustainable communities and gender dignity, Sanitation has been one of HDFC's focus areas since 2014 for its CSR programmes. We have partnered with experienced organisations across India, which are deeply connected with the communities they work in. HDFC is happy to partner with Swachh Bharat Mission - Grameen and Viacom 18 Media Pvt. Limited for an innovative television series, which uses entertainment as an educative medium to impress the importance of good sanitation practices amongst India's rural population. I wish all the teams success for this venture."
Speaking about the importance of socially inclined content, Sudhanshu Vats, Group CEO & MD, Viacom18 said: "India is at the precipice of becoming open defecation free and at Viacom18, we believe that the media & entertainment industry plays a crucial role in changing behaviour and mindsets towards safe usage of toilets. Hence, be it through films such as Toilet Ek Prem Katha, shows such as Navrangi Re! and even with our flagship CSR program Chakachak Mumbai, we have mainstreamed the conversation on sanitation in living rooms and film theatres. With Hum Saaf Saaf Hai, we further intend to engage viewers in entertaining content while also creating awareness on safe sanitary practices."
The association has been orchestrated by INS-BE Viacom18, the brand solutions division under media conglomerate Viacom18 Media Pvt. Ltd. The division in the past has successfully engaged with Arunachal Tourism, Himachal Tourism & Odisha Tourism along with prestigious associations with the Ministry of External Affairs & DARPG under PMO.
Commissioned by the Ministry of Drinking Water & Sanitation in partnership with HDFC Limited, a leading financial conglomerate, 'Hum Saaf Saaf Hain' is being produced by Colosceum Media. The lead actor of the show is the –humorous and witty – Rajesh Kumar, known for his popular stint as Rosesh Sarabhai. He will be seen playing the main character of 'Hero Bhaiya' who is a government clerk in his mid-thirties, finally getting a chance to fulfill his long-term dream of being a spy. The stellar cast also includes Gulki Joshi who will be seen playing the character of Archana- an ambitious school teacher and Shashi Rajan who will essay the role of Gobind among others.
Starting February 10th, every evening at 9pm, the channel will premiere a short film previously recognised by the Oscars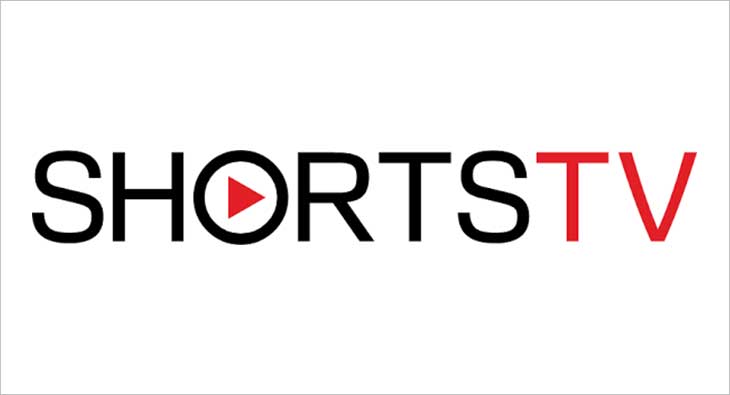 To celebrate Oscar season this month, Tata Sky ShortsTV has planned a power-packed schedule filled with carefully curated Academy acclaimed shorts.
Starting February 10th, every evening at 9pm, the channel will premiere a short film previously recognised by the Oscars. The shorts will come from varied genres (live action, animation and documentary) and will include titles such as The Voorman Problem, Bear Story and The Fantastic Flying Books of Mr. Morris Lessmore, among others.
Tata Sky ShortsTV will also air a special Oscar marathon on the day of the Oscar ceremony (February 24th) with back-to-back Oscar films and interviews with Oscar nominated filmmakers.
Commenting on the initiative, Carter Pilcher, Chief Executive of Shorts International Ltd, said, "The Oscars is one of the most awaited events by film audiences across the globe each year. ShortsTV has been bringing the Oscar Nominated Short Films to cinema and TV screens around the world for over a decade and we're thrilled to be bringing them to Indian TV audiences for the first time."
Speaking on the occasion, Arun Unni, Chief Content Officer, Tata Sky said, "Tata Sky ShortsTV is India's first ever curated platform for short stories and films. Delivering on the promise of offering the best content to subscribers, premiering the prestigious Oscar recognized short films brought to India by ShortsTV, was an irresistible choice."

The broadcast of previously nominated Oscar shorts on Tata Sky ShortsTV comes ahead of the theatrical release of the 2019 Oscar Nominated Shorts Films in Indian cinemas, details of which will be announced soon. The 2019 release will be the first time the Oscar Nominated Short Films will be screened in Indian cinemas and will give Indian short film fans the opportunity to see the latest Oscar nominated shorts on the big screen.

Special content for couples and singles alike will be on Tata Sky's value-added services – Tata Sky Theatre, Tata Sky Dance Studio, Tata Sky Cooking, Tata Sky Fitness
This Valentine's Day, Tata Sky brings a treasure trove of special content for couples and singles alike on Tata Sky's value-added services – Tata Sky Theatre, Tata Sky Dance Studio, Tata Sky Cooking, Tata Sky Fitness etc.
Here are some of the highlights:
Tata Sky Theatre
Watch Sonali Kulkarni and Milind Phatak in a romantic comedy cinematic Play – White Lily & Night Rider. Two 30-something individuals build virtual online identities and fall in love with each other. But when they decide to meet in person, things don't quite go as planned. The play uses humour and irony to highlight the difference between real and online personalities of people which often leads to mismatched expectations.
Tata Sky Cooking
Homegrown and celebrity Chefs that like Chef Shipra Khanna, Chef Pankaj and Chef Harpal Singh Sokhi share delectable recipes to pamper yourself or to woo your loved ones. Watch how to prepare Delight-O-Coffee, Strawberry Crush, etc – easy to make delectable desserts.
Tata Sky Dance Studio
Indulge in a fun dance learning session from the comfort of your homes as popular Bollywood Dance choreographer, actor and dancer - Savio Barnes teaches Boogie Jive and Salsa for couples.
Tata Sky Fitness
A healthy mind and body are everyone's fitness goals and this Valentine's Day Tata Sky helps you to get fit and healthy with your better half. Sunaina Rekhi a yoga expert and teacher to many celebrities like Director Anurag Kashyap conducts a partner yoga session on Tata Sky Fitness to give subscribers new #CoupleGoals and a fabulous reason to spend quality time and get fit together.
The series aims to create a transparent platform to exchange ideas amongst India's youth and politicians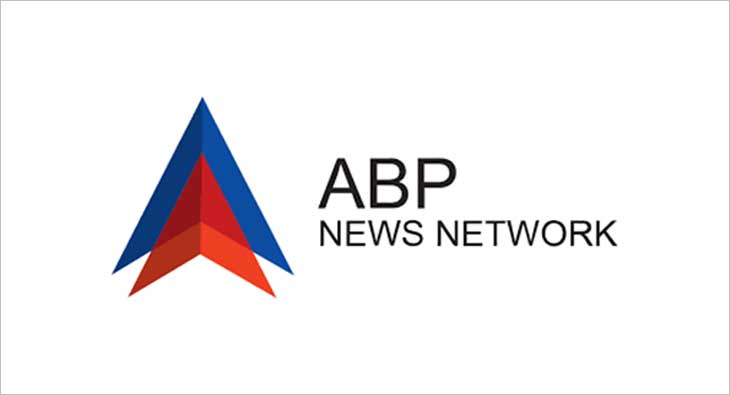 With the vision to target the segment that keeps #deshkorakheyaagey, ABP News network announces a series of Youth Debates – '2019 Ke Joshilay', which will be held across key colleges of India. This unique platform is designed for the country's youth to debate, discuss and deliberate ideas with key politicians from various political parties on the same stage.
The show will be hosted by renowned anchor Sumit Awasthi and will be aired every Saturday between 8 pm to 9 pm starting February 9 and the repeat will be telecasted every Sunday between 10 am to 11 am. The first episode will capture the sentiments of the students of Miranda House, New Delhi followed by IIT Kanpur, Symbiosis Institute of Business Management - Pune, Mithibai College - Mumbai, ITM Gwalior and Shri Shankaracharya Institute of Professional Management and Technology – Raipur. The show will further expand its footprint by organising the series in famous colleges in different parts of the country.
Avinash Pandey, CEO, ABP News Network said, "As the countdown for general elections has begun, we are targeting the first-time voters who are instrumental in keeping #deskkorakheyaagey. 2019 ke Joshilay is a unique concept that has been designed by ABP News to gauge the sentiments of India's youth before the General Elections – 2019. In a dynamic country like India, youth has been an active participant in shaping and deciding the future of the country. This platform will be an ideal start to exchange dialogue between youth and politicians and their mutual expectations from each other."