Republic World Launches Ultralight Mobile App
Republic PWA lets people interact with it like an app without the hassle of downloading it
Republic World, part of Republic TV, has launched a Progressive Web App (PWA).
PWA optimizes how fast the website responds to content being accessed across browsers and devices, regardless of screen size and bandwidth, enhancing the overall user experience. Simply put, PWA functionality enables websites to feel more like a native app. Users can copy the site's homepage to their home screen and open it like an app. PWA enabled websites load quickly and can be added to smartphone home screen, function offline and can send push notifications - making them much more convenient than a traditional web app. In a nutshell, it lets people interact with it like an app without the hassle of downloading it.
Progressive Web Apps are a hot discussion topic right now and touted as the future of mobile internet because they combine the best features of the app world and the web to provide viewers with a reliable, high-speed and engaging experience even in areas with poor internet connectivity.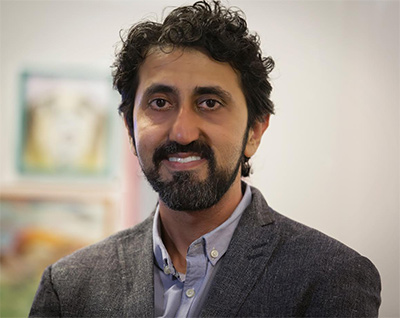 "Republic World has always been a trendsetter instead of a trend follower," Vikas Khanchandani, CEO of Republic TV, said, "We have always been the forerunners to present users with content and technology that they find valuable and easy to use. In line with this philosophy, we have become India's first news brand to launch one of India's lightest mobile apps. Our Progressive Web App gives users the best of both worlds on mobile devices. PWA will especially be useful for our viewers in Tier II and III towns who are looking for ways to access high-quality news and stay informed about the latest happenings in and around the country and world."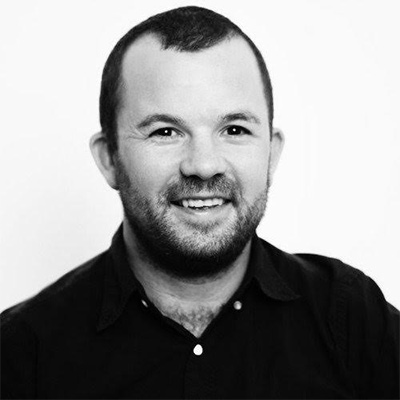 Ben Morrell, General Manager, Asia at Brightcove, said, "Republic World has been a game changer in the India market since their launch last year and they continue to look at new ways to continuously bring world class user experiences to their site, and the implementation of PWA only serves to elevate its position as (one of) India's most innovative English news brands online."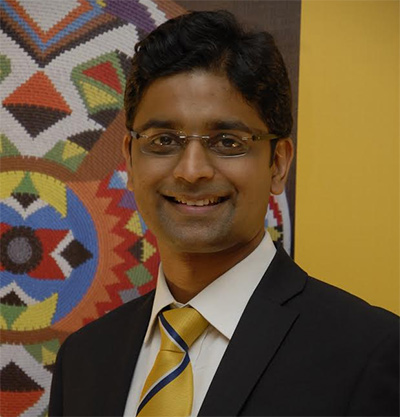 Rajat Mehta, Senior President & Country Head - Brand, Digital & Retail Marketing at YES Bank, said "YES Bank has been a proud founding partner of Republic TV. As a new-age, technology enabled bank, we are delighted to collaborate with Republic TV for their Progressive Web App initiative. With the ever evolving Digital ecosystem, Mobile is increasingly becoming the preferred medium to consume content and PWA will help deliver a superior experience to the consumer."

The top three advantages of Republic World's Progressive Web App (PWA) are:

• Dependable - Through extensive testing, Republic World has asserted that the PWA loads instantly. This app will serve viewers in Tier II & III towns in India much better. Thus, those untapped markets will also get access to reliable, effective news and opinions of Republic World.

• No Download Needed - Users currently download a large number of apps on their mobile phones, and this slows their devices down. But viewers can access Republic World's PWA without having to download it. They simply click on a link and get the natural experience of an app with an engaging user experience on their device. All this without the web app being a drain on the device's memory and storage.

• Control of Content Distributed - Republic World video content is streamed live and on-demand using the Brightcove video platform, which has one of the fastest video players in the industry. With the implementation of PWA, this will further enhance the overall website user experience. This partnership gives Republic TV brand, complete control of content they display throughout the day based on what viewers like and dislike.
exchange4media Group Service
The 944 data breaches led to 3.2 billion data records being compromised worldwide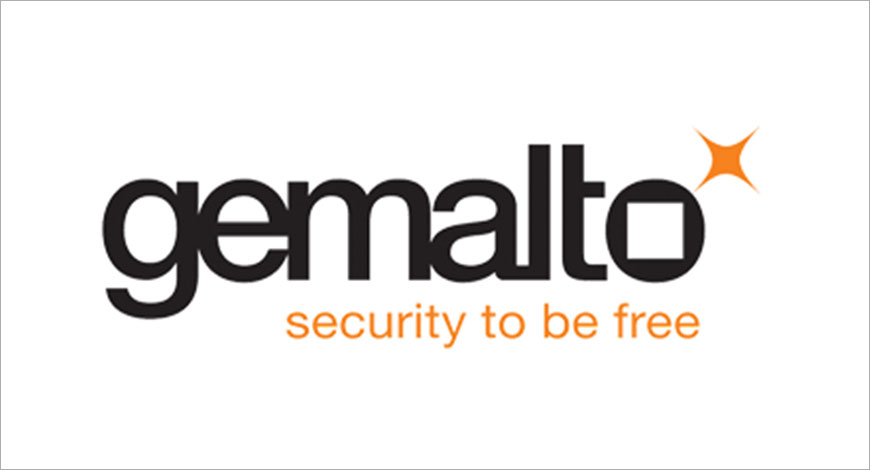 Digital security company Gemalto on Thursday released the latest findings of the Breach Level Index, a global database of public data breaches, revealing that 944 data breaches led to 3.2 billion data records being compromised worldwide in the first half of 2018. Compared to the same period in 2017, the number of lost, stolen or compromised records increased by a staggering 72 per cent, though the total number of breaches slightly decreased over the same period, signalling an increase in the severity of each incident.
Six social media breaches, including the Cambridge Analytica-Facebook incident, accounted for over 56 per cent of the total records compromised. Of the 944 data breaches, 189 (20 per cent of all breaches) had an unknown or unaccounted number of compromised data records.
The Breach Level Index is a global database that tracks data breaches and measures their severity based on multiple dimensions, including the number of records compromised, the type of data, the source of the breach, how the data was used, and whether or not the data was encrypted. By assigning a severity score to each breach, the Breach Level Index provides a comparative list of breaches, distinguishing data breaches that are not serious versus those that are truly impactful.
Talking about the report, Jason Hart, Vice President and Chief Technology Officer for data protection at Gemalto, said, "Obviously, this year, social media has been the top industry and threat vector for the compromise of personal data, a trend we can expect to continue with more and more sectors leveraging these platforms to reach key audiences, especially political teams gearing up for major elections."
"We also expect to see more data breaches reported by European Union countries bound by the new General Data Protection Regulation and in Australia with the new Notifiable Data Breaches law. We should be careful not to misconstrue this as an increase in overall incidents in these areas, but rather as a more accurate reflection of what is actually going on," Hart added.

Primary sources of data breaches
Malicious insiders caused the largest percentage of data breaches and accounted for almost above 80 per cent of all stolen, compromised or lost records in 2018, while malicious outsiders accounted for 20 per cent, in India.

Leading types of data breaches
Identity theft continues to be the leading type of data breach, as it has been since Gemalto first started tracking in 2013. While the number of identity theft breaches decreased by 60 per cent over the second half of 2017, the number of records stolen through these incidents represent over 42 per cent of all records stolen.
Financial access incidents show a disturbing trend in the escalation of severity. Though overall incident numbers are on the decline H1 2017 vs. H1 2018 (4 for H1 2017 and 3 for H1 2018), the number of records breached increased H1 2017 vs. H1 2018 (1.5 million, 50 and 2.6 million), respectively.
Industries most affected by data breaches
Most sectors saw a decrease in the number of incidents compared to first half of 2017, including education, financial services and government.
Geographic distribution of data breaches
North America still makes up the majority of all breaches and the number of compromised records, 59 and 97 per cent, respectively. The United States is still by far and away the most popular target for attacks, representing more than 57 per cent of global breaches and accounting for 97 per cent of all records stolen, though overall incidents are down 17 per cent over the prior half. India accounts for less than one per cent of the global breaches in terms of records compromised or stolen or revealed.
With the implementation of the Notifiable Data Breaches law, the number of incidents in Australia increased dramatically from 18 to 308 as could be expected.
Europe saw 36 per cent fewer incidents but a 28 per cent increase in the number of records breached, indicating growing severity of attacks. The United Kingdom remains the most breached country in the region. With the General Data Protection Regulation in full effect for the second half of 2018, the number of reported incidents could begin to rise.
Related Resources:
For a full summary of data breach incidents by industry, source, type and geographic region,

download

the First Half 2018 Breach Level Index Report
Download the infographic

here

Visit the BLI website

here
exchange4media Group Service
The playbook, among other things, unpacks blockchain's potential impact on the global media and marketing industry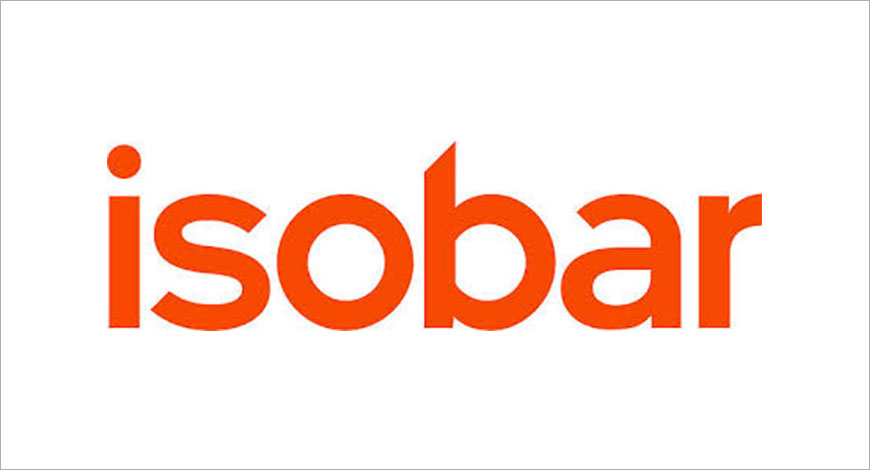 Digital marketing agency Isobar has published a playbook to explain what blockchain is, the technology in practice and how it can be integrated into businesses today, including high growth markets Brazil, India and China. The playbook unpacks blockchain's potential impact on the global media and marketing industry, including supply chains, transparency, brand management and creativity, as well as explaining what marketers should do next.

Talking about the playbook, Vikalp Tandon, Global Chief Technology Officer, Isobar said, "Digital has changed the way we live and work forever. If the past is evidence, whenever a near monopoly emerges, a new technology also emerges that disrupts the industry. Blockchain could be that opportunity."
Blockchain has launched a decentralised technology revolution, with Gartner forecasting "the business value-add of blockchain will grow to slightly more than $176 billion by 2025, and then it will exceed $3.1 trillion by 2030," the agency said in a statement.
Isobar said that it believes the potential of the technology has far-reaching implications for the media and marketing industry, in areas such as supply chain, commerce, transparency and identity management.
Speaking on the launch, Shekhar Mhaskar, Executive Vice President & Commerce Practice Lead, Isobar India, said, "India has been on an impressive, rapid economic growth path for several years across industry sectors. With the efforts of the government and industry leaders in the blockchain space to arrest plaguing issues, the progress is only going get catapulted into brighter and bigger realms."

The playbook was authored by Robert Tilt, Director of Nowlab at Isobar Australia, with contributions from Vikalp Tandon, Isobar Global Chief Technology Officer, Shawn Mishra, SVP, Isobar Global Managing Partner, Isobar Commerce Practice, and Simon Gill, Isobar EMEA Chief Experience Officer & Shekhar Mhaskar, Executive Vice President & Commerce Practice Lead, Isobar India.
It also features contributions from Dentsu Aegis Network, and covers:
· The history of the ledger & a simple definition of the blockchain, and a glossary of terms
· In practice: Cryptocurrency and Initial Coin Offerings (ICO); financial services, supply chain & proof of origin; data insights & authenticity.
· Deep dive into high growth markets: India, China & Brazil.
· Blockchain in media & marketing, and as a creative medium, and implications for supply chain
· Commerce & payment on the blockchain
· What is holding blockchain back?
· What should marketers do next?
The Pinsight Media acquisition also brings deep insights and a cutting-edge data management platform to the InMobi Marketing Cloud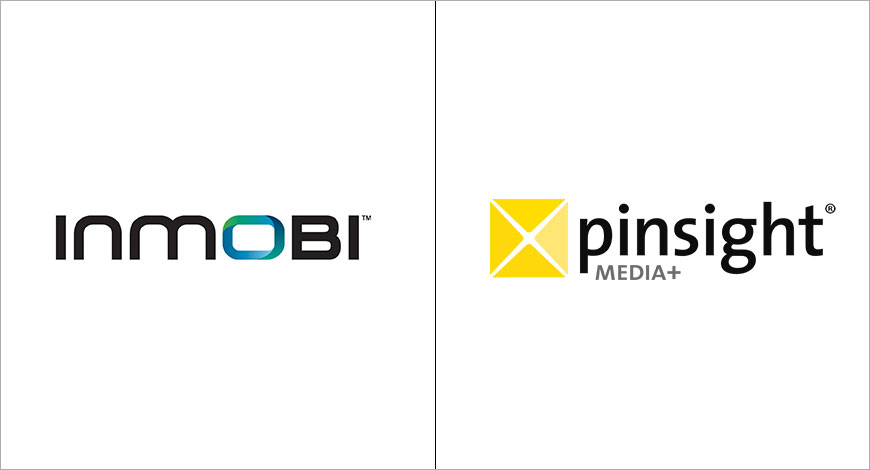 InMobi, a global provider of enterprise platforms for marketers, has announced the acquisition of Pinsight Media, the mobile data and advertising company formerly wholly owned by Sprint.
This all-stock deal is part of a broader strategic partnership between InMobi and Sprint across devices, data, media and marketing. Pinsight Media is a mobile data and brand intelligence company that works with leading U.S. telcos and advertisers across verticals including consumer goods, retail, entertainment and finance. It offers a comprehensive suite of advertising products and services that help businesses uncover new audiences, discover new market opportunities and define more effective customer engagement strategies.
Consumers have very high expectations of how brands engage with them from discovery to purchase and consumption. The acquisition of Pinsight builds on InMobi's enterprise platforms and enables CMOs to deliver on consumer expectations through improved customer understanding for superior targeting, engagement and retention. By combining network-level mobile data with data from mobile applications and mobile web browsers, InMobi, through the acquisition of Pinsight Media, will provide CMOs an integrated end-to-end view of consumers, surpassing other platforms in the industry.
Speaking about the acquisition, Rob Roy, Chief Digital Officer at Sprint, said, "Sprint's partnership with InMobi goes beyond this acquisition. We have been looking for a strategic partner that can deliver the latest digital marketing and mobile advertising technologies, besides having a deep appreciation of regulatory, privacy, and data concerns. This partnership provides Sprint with an innovative partner for driving our marketing success."
The Pinsight Media acquisition also brings deep insights and a cutting-edge data management platform to the InMobi Marketing Cloud, providing enterprise marketers with a bridge between user behavior and an AI-powered marketing strategy.
Naveen Tewari, Founder & CEO at InMobi added, "With this acquisition, we are creating the most powerful advertising and marketing platform for the U.S. market by unifying online and offline behavior, and providing CMOs with a way to reach and engage consumers while remaining compliant with privacy and data protection requirements."
Commenting on the development, Anurakt Jain, VP and GM, Strategic Data Partnerships at InMobi said, "This industry-first acquisition allows InMobi and Sprint to work on our respective strengths together, and provides a global template for partnerships between advertising platforms and telcos." He continued, "InMobi is deeply committed to telco partners and building a unique data ecosystem to support our enterprise platform for marketers," said. "The acquisition of Pinsight Media significantly enhances our ability to deliver intelligent consumer insights, audiences and customer engagement for CMOs."
As a result of this acquisition, InMobi will expand its operations in North America to Kansas City, alongside San Francisco, New York, Los Angeles and Chicago. This move follows InMobi's acquisition of AerServ for $90 million earlier this year in January, and its recent partnership with Microsoft in June.
exchange4media Group Service
The accusation has been made by a group of digital marketers in a lawsuit filed in the US court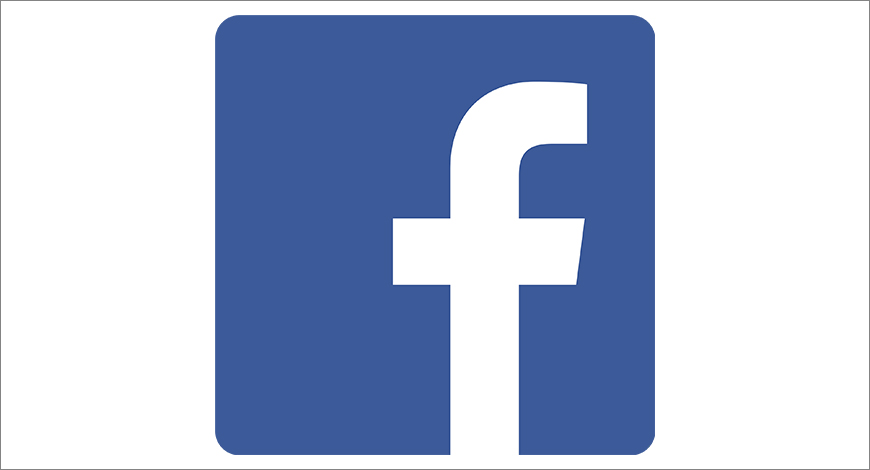 Facebook has been accused of intentionally obfuscating the problem of overstated average watch times on paid video ads for more than a year. The charge has been made by a group of digital marketers who filed a lawsuit in the US, according to media reports.

The lawsuit followed a report in a leading journal in September 2016 that claimed that the social media giant had been miscalculating the average time users spent on paid video ads by 60 to 80 per cent. Responding to the report, Facebook at that time had said that the problem was there for nearly a month and that it had been fixed.

But the digital markers claimed in the court that that Facebook knew of the problem for much longer than a month and did nothing for more than a year.
Facebook, has, however denied the allegations. A media report quoted a Facebook spokesperson as saying that the lawsuit is without merit and that they have filed a motion to dismiss these "claims of fraud."

The spokesperson was quoted as saying, "Suggestions that we in any way tried to hide this issue from our partners are false. We told our customers about the error when we discovered it—and updated our help center to explain the issue."
exchange4media Group Service
Magzter brings together more than 10,500 trusted sources of content from more than 50 countries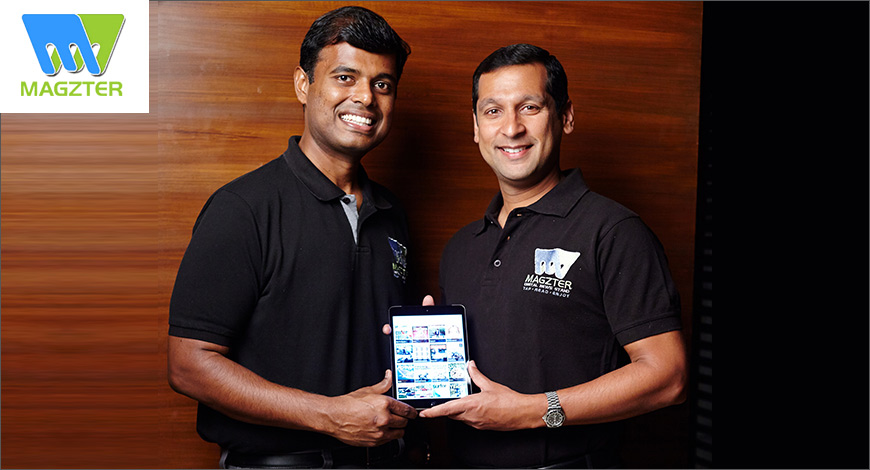 Magzter, the digital magazine news-stand, has now crossed 50 million downloads, which is a phenomenal achievement by any yardstick. This humongous feat has become possible due to Magzter's consistent efforts in introducing innovative new features every month to attract new users across the globe.
In addition to Magzter's iOS and Android apps, Magzter also powers more than 7,000 magazine apps of renowned publishers on App Store and Google Play. Magzter's catalog of 10,500+ magazines from 4,000+ publishers is undoubtedly the largest and most diverse collection, which spreads across 40+ categories and 60+ languages.
While a recent study revealed that fake news spreads 70% quicker on social media, it has become extremely difficult for the common man to identify and neglect such misleading information.
Magzter brings together more than 10,500 trusted sources of content from more than 50 countries including the USA, UK, Canada, India, Singapore, Australia, South Africa, Spain, Mexico, Philippines, and Turkey, thereby acting as the one-stop solution for keeping people updated on all the latest happenings across the globe.
Magzter ensures that its users get timely information on their favorite topics from the most renowned and dependable sources, which ultimately saves the time and energy of users. Magzter started curating articles from best-selling magazines couple of years back, and it became an instant hit among the readers. Soon after launching articles, Magzter introduced ezRead 2.0, which presented magazine pages in responsive layouts that are automatically optimized for any size screen – smartphones as well as tablets. Magzter GOLD, the 'All-You-Can-Read' subscription model which offers unlimited access to 5,000+ magazines and premium articles at one low price, has been attracting thousands of new readers every month.
Magzter has also been conducting exciting contests to motivate more readers to take up digital reading. Such innovative strategies from Magzter have been instrumental in crossing the 50 million download mark. With its latest GPS-based offering – Smart Reading Zone, which provides unlimited access to thousands of best-selling magazines and curated premium articles for any location instantly, Magzter is increasingly becoming the preferred digital reading partner of hundreds of airports, hotels, restaurants, malls, clubs, libraries, corporates, educational institutions, and other commercial entities. By encouraging millions of people to read digitally, Magzter has so far saved 221,000+ trees and other natural resources, thereby playing an active role in fostering green revolution.
Speaking on the development, Girish Ramdas, CEO, Magzter Inc. said, "At Magzter, it has been a dream journey so far for us and I would like to extend my heartfelt thanks to our publishers, users and other strategic partners, who have been offering their unflinching support to us over the years. Kudos to the team at Magzter for giving their best every single day, without which this feat could not have been achieved! There are more than 1.5 Billion readers who still consume print magazines globally and we believe Magzter will be their reading destination of choice as they look for digital reading options.".
Vijay Radhakrishnan, President, Magzter Inc. added, "We are ecstatic to know that we are trusted by over 50 million users across the world to fulfill their reading needs. This feat has increased our responsibility and we will continue to push our boundaries to take Magzter to new audiences and geographies. We are quite confident that we will the hit the 100 million user mark soon."
exchange4media Group Service
The Mumbai-based agency was founded in 2017 by Sreeraman Thiagarajan, Rushabh Vasa and Uppal Shah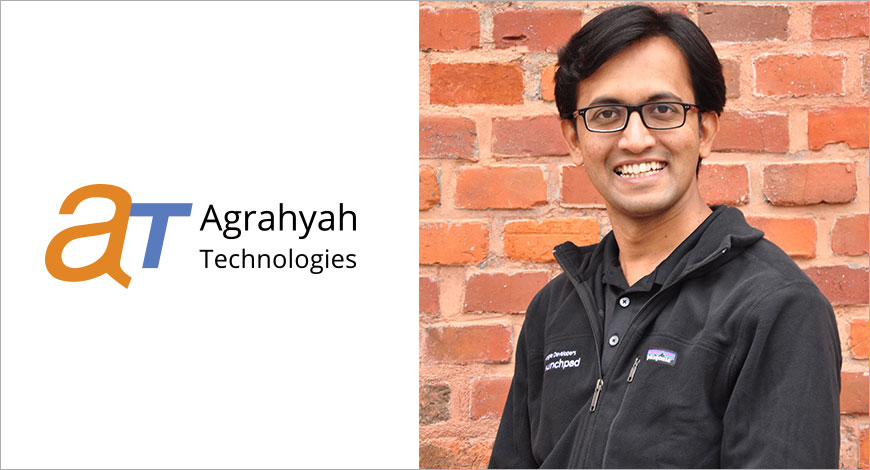 Digital agencies and social media agencies, move over. There's a new kid on the block, it's a voice agency. Yes, you read that right, a Voice Agency. Agrahyah Technologies Pvt Ltd, a first-of-its-kind voice agency, is a Mumbai-based software and content company that is building a suite of products and content in Indian vernacular languages on voice platforms.
The company's game plan is to be a first-mover in the voice space helping brands become first-movers to gain competitive advantage.
Sreeraman Thiagarajan, Co-founder of Agrahyah Technologies, says it is time that "brands should be chalking out a clear voice strategy." According to him brands need to take voice seriously because "unlike flashy, new, nice to have technologies like VR and AR, voice is a need to have; since consumers are increasingly using voice to interact with computer, home appliances, and even automobiles, it is time for brands to be there to welcome their customers."
He adds that people born in digital era are impatient; "they can now talk at 150 words per minute to voice assistants in comparison to typing 40 words per minute on a touch screen." Not just that, around 28 per cent of search on Google is voice and it is growing at north of 200 per cent.
Brands need to start thinking on the lines of how to exploit the potential of voice; where voice can help them win. Among the strategies brands must tap into "sustainable content plans like podcasts, streaming or even regular updates," he explains.
Thiagarajan's philosophy for voice is simple, be where the consumer is. "Decades ago, brands had agencies to help them craft communication based on consumer insights. Ten years ago, brands warranted a digital agency to help them be present on web, mobile and social media. Now, it is time to have an agency that will help brands to be on voice assistant platforms like Amazon Alexa and Google Assistant."
Thiagarajan says that while technology companies like TCS and Mphasis are also in the business of providing voice solutions, Agrahyah is well-poised to understand the brand's needs and accordingly craft solutions. "Traditional tech companies offer technology solutions but have low sense of brand; digital agencies offer content but lack technology prowess. We put them all together to create India's first Voice Agency." He adds, "Our in-house subject experts strike a perfect balance between product design, voice user interface, technology and sustainable content (audio, podcasts, text) to address brand's objectives."
For brands, a voice strategy is broadly of two types - a brand can be made available on voice assistants like Alexa and Google Assistant or a voice assistant can be integrated within an app, or a connected device (even includes a microwave or washing machine). "Over the next 6 to 12 months, we will see both these types of use cases growing equally. More and more people are using voice as an UI, purchasing smart assistants, getting habituated to getting things done without lifting a finger," he said.
Voice is category agnostic. "Increasingly, white goods, auto makers, set top boxes, bulbs, and security cameras are all being made voice assistant compatible; they pair with voice assistants just out of the box to give a seamless experience to consumers," Thiagarajan pointed out.
But there is one impediment to the growth of voice - language. "Though voice assistants are Hinglish compliant and are getting Hindi updates, we are a land of diversity. Audience speaking only Dravidian languages and not English must have to wait for voice assistants to speak their languages," says Thiagarajan.
Agrahyah is one of Amazon's preferred partners for Alexa Skills Development. The company has "built Alexa Skills for enterprise brands and have built products it fully owns (Hindi Jokes, Better Heart, etc.)". The company is also working closely with Google to create simple solutions for otherwise complex interfaces which will be launched very soon.
"Our experience has been an exciting learning curve, we realised how creating a VUI (voice user interface) is more complex than just coding scripts," Thiagarajan confesses.
Founded in 2017 by Thiagarajan, former VP digital at Publicis India, along with Rushabh Vasa and Uppal Shah. The bootstrapped firm currently has six clients - Abbott Healthcare, Danone, Puranik Builders, Digene, and Appu Series.

Principal Correspondent, exchange4media, Mumbai Susmita is a digital marketing reporter at exchange4media. She writes on latest developments in the ever-changing world of digital media and in-depth stories on all things advertising.
This is the first time in Sakal's 87-year-old history that regional Diwali editions will be launched exclusively through Amazon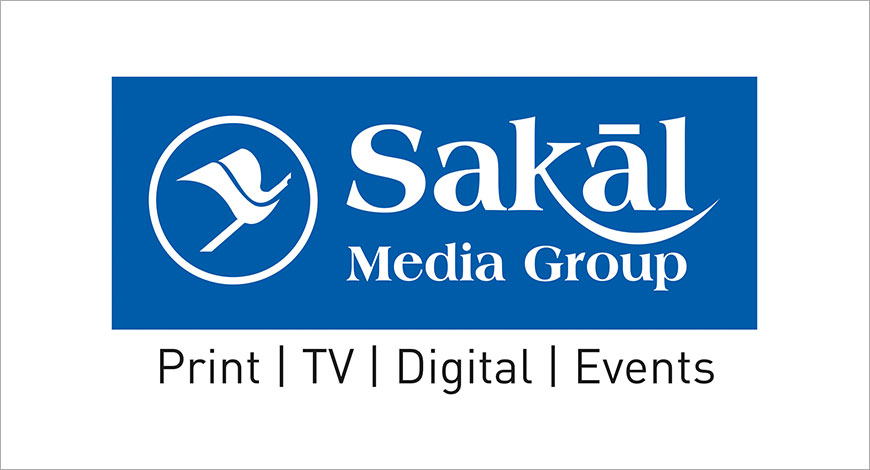 Sakal Media Group (SMG) has signed an exclusive agreement with the e-commerce giant Amazon.in, which will help the group expand their readership base throughout the world. Subscription-based purchases can be made exclusively through Amazon.in and also Sakal Publication website (sakalpublications.com).
"Digital media is a large driver of change. And through this festival period, we are exploring how the emerging potential of e-commerce can be utilised to expand the reach of Diwali Ank, which has been traditionally limited to our readers that we can reach through traditional channels. Through this exclusive deal with a giant like Amazon, we will be able to reach out to Marathi readers across India and the world. The idea is also about disseminating good people stories and this opens scope to look at podcasts and other digital formats which we would like to explore," said Pradeep Dwivedi, CEO of Sakal Media Group.
Emphasising from the reach point of the view for advertisers, Dwivedi added, "The advertisers and the media buying agencies recognise the kind of evolved relationship we have with our readers in Maharashtra and beyond. This partnership on our offerings further widens our reach and opens up doors to promote products and brands in wider geographies."
The regional languages press in India has an age-old tradition of publishing special issues during the festive season. Leading Marathi publishers have brought out Diwali Ank for over a century and Sakal has been an important leader of this tradition. Sakal Publications publishes a total of 19 Diwali Issues across Maharashtra, which include six major offerings:
Shabdadeep: This a leading thought-product in Diwali Ank. The 2018 edition explores the theme, 'Idea of India' and includes travel stories and experiences. The festive issue will feature memories of eminent personalities from the background of art, culture, and literature. Stories and poems are also an additional attraction in this.
Saptahik Sakal: Running successfully for over three-and-half decades, this year's theme explores travel to learn, and it includes experiences of people from various age groups.
Agrowon: It's an extended part of Agrowon, the world's first agricultural daily. The Diwali edition will celebrate stories of farmers, who have successfully established farm practices to overcome issues of farm labourers.
Tanishka: This is a magazine targeted towards women and has been successful for the past 12 years. The Diwali theme explores women and her purse. Women from various parts of Maharashtra and across professional spectrum will be featured through stories. There will also be success stories of farm widows, Kashmiri half widows, etc. TV and film personality, Ekta Kapoor will be interviewed for the 2018 special issue.
Premier: Apart from the inside news and the popular views from the glitzy world of the Indian film industry, the editorial feature for the Diwali ank is 100 years of the censor board. There's also a special story on the making of the award-winning 1982 movie, Gandhi, to commemorate Mahatma Gandhi's 150th birth anniversary.
Sarkarnama: This is a new addition to Sakal's Diwali Ank. Sakarnama is the most popular Marathi political web portal and its first ever print version is in the form of Diwali Ank. The key attraction is a survey analysing voters for 2019. There is also a special feature on tomorrow's influential young leaders. The magazine touches upon political news and experiences of the popular leaders.
The products are available on the following links:
Shabdadeep: https://goo.gl/cx1qwe
Saptahik Sakal: https://goo.gl/sejchP
Sarkarnama: https://goo.gl/ARXoZ5
Agrowon: https://goo.gl/RBPfPn
Tanishka: https://goo.gl/mL7vuN
Premier: https://goo.gl/8wjM
exchange4media Group Service
During the outage, YouTube users were not able to login, upload or watch content on the platform.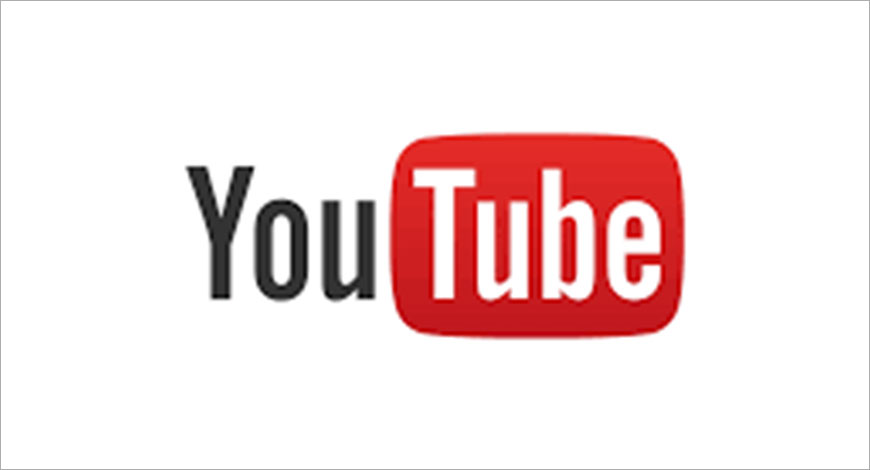 YouTube suffered an outage on Wednesday morning, with the users seeing error messages while trying to login. The video platform, however, rectified the problem soon and was back up within around an hour.
According to reports, during the outage the users were not able to login, upload or watch content on the platform.
YouTube did not give any reason for the problem but did acknowledge the outage with a tweet, apolozising for the problem and thanking users for their patience.
Following the sudden crash of the Google-owned site, #YouTubeDOWN soon became one of the top trends on Twitter India then.
We're back! Thanks for all of your patience. If you continue to experience issues, please let us know. https://t.co/NVU5GP7Sy6

— Team YouTube (@TeamYouTube) 17 October 2018
exchange4media Group Service
Ananth Narayanan, CEO of Myntra-Jabong will continue to head Jabong, and Manohar Kamath, CXO & Chief of Myntra Fashion Brands will take over as interim Head of Categories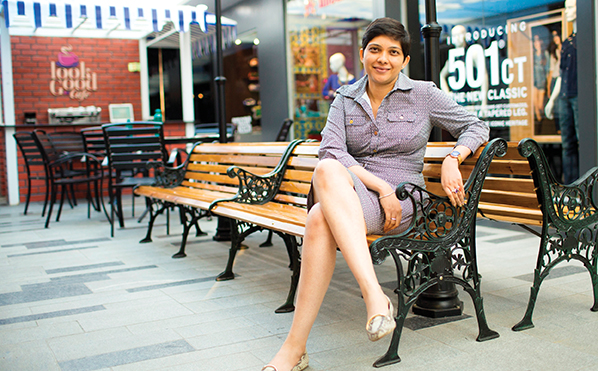 According to media reports, in an email circulated within the organisation by Ananth Narayanan, CEO of Myntra-Jabong, it said that the Chief Marketing Officer of Myntra and Head of Jabong, Gunjan Soni, and Chief Strategy Officer and Head of Categories of Myntra, Ananya Tripathi, have decided to leave the organisation. Both will continue to work till the end of this year.
Narayanan wrote in the email, "Gunjan has played a key role in firmly positioning the brand Myntra as the leading destination for fashion and lifestyle. Ananya has played a key role in strategy and made five successful acquisitions, including Jabong."
Narayanan will continue to head Jabong, working closely with the teams on a daily basis. Manohar Kamath, CXO & Chief of Myntra Fashion Brands will take over as interim Head of Categories along with his current portfolio.
According to sources in the media report, Soni is going to work at Singapore-based online fashion company Zalora as its CEO, whereas Tripathi will join a global investment firm KKR as an operating partner.
Only a few months ago, retail giant Walmart invested $16 billion in Flipkart, the parent company of Myntra and Jabong. Walmart recently transferred four of its senior leaders to Flipkart Group, including Walmart's M&A Head Emily McNeal who joins as Senior Vice President and Group Chief Financial Officer. Earlier this year, Myntra announced its plans to launch 100 stores in the next two years while continuing to push their in-house brands.
exchange4media Group Service
Available on the Airtel TV app, NDTV Hop will offer Airtel users exclusive content ranging from Bollywood movies, news, pop culture, fashion, technology, auto and online shopping
Mobile phone giant Airtel and television network NDTV have collaborated to launch a live channel, NDTV Hop, which will cater specifically to smartphones. The channel, which is available on the Airtel TV app, will offer users exclusive content ranging from Bollywood movies, news, pop culture, fashion, technology, auto and online shopping.
The app will be available on both iOS and Android on: https://hop.live.
Speaking about the collaboration, media reports quoted Sameer Batra, Chief Executive, Content and Apps, Bharti Airtel, as saying that their deep understanding of customer's content consumption preferences coupled with NDTV's expertise is sure to create an enjoyable experience for users.
"We are delighted to join hands with NDTV to launch the world's first live channel for smartphones. Today's tech-savvy millennial wants to consume digital content on the go and our tie-up with NDTV is aimed at facilitating just that," he reportedly said.
Suparna Singh, Group Chief Executive Officer, reportedly said that the partnership with Airtel would allow them to "use to dream potential the possibilities of digital and telecom technology."
"We know younger users want great content on the small screen. This is original content for them, not replicated or ported from other platforms. It's very exciting to be rolling this out at this time in India," Singh reportedly said.
exchange4media Group Service