Expert committee under Justice BN Srikrishna discusses data, privacy and its protection
An expert committee, under the chairmanship of Justice BN Srikrishna, organised a consultation session, inviting suggestions and objections based on the white paper released by the expert committee.
The reality of the digital environment today, is that almost every single activity undertaken by an individual involves some sort of data transaction or the other.

As Clive Humby had popularly said, "Data is the new oil", both the public and the private sector collect and use data at an unprecedented scale and for multifarious purposes. However, the unregulated and arbitrary use of data, especially personal data, has raised concerns regarding the privacy and autonomy of an individual.

Therefore, to discuss the data protection framework for India, an expert committee, under the chairmanship of Justice BN Srikrishna, organised a consultation session, recently, inviting suggestions and objections based on the white paper released by the expert committee and following questions were put forward by the committee for the stakeholders to address:

• How can notice and choice be incorporated in a data protection law to operationalize consent? How can children's personal data be effectively protected?

• How should "data localisation" and "cross border transfer of data" be dealt with under a data protection law?

• What should be the nature and scope of the possible exemptions under a data protection law in the Indian context?

• What are the different types of individual rights, their nature and scope which can be incorporated in a data protection law?

• To what extent should data controllers be held accountable under a data protection law?

• What will be the impact of a data protection law on allied laws, particularly, the Information Technology Act, 2000, Aadhaar Right to Information Act, 2005 etc?

While Justice Srikrishna set the tone for the discussion to begin by asking stakeholders to also provide solutions to the flaws in the white paper, the discussion received various opinions which, if implemented, could completely change how the markets are running.

"Data minimization is something that as a foundational principle I think we should not carry. The question on data collection is that should it be restricted in the first instance? The key point is that if we restrict data in the beginning, what are we achieving? And I am talking in the context of innovation, growth of industry and growth of business. It is only when data is available we can talk its usage," said Kamlesh Bajaj, former Founder CEO, Data Security Council of India (DSCI) who was present on his individual capacity.

"So the key point should be on preventing misuse of data rather than the collection of data. To my mind, data minimisation has the potential to harm innovation in the country. Today we are just starting on with Artificial intelligence, machine learning, applications, Internet of Things etc. If we put a condition, it will harm innovation in the country, startups which need data, or innovation on drones, traffic control, we don't know which way this will," he added.

Disagreeing with Bajaj, Dr. Usha Ramanathan, an internationally recognised expert in the field of Law said, "I think a basic principle in data protection is remembering that it is not about protecting data but protecting people. I don't think we should go down the US route, because it is exciting and. It is also producing a lot of monsters for us. Data minimisation is an extremely important principle for protecting the interests of people and it can't give place to the interest of industry to be able to do whatever they call as innovation."

"There is a complete change in collecting the kind of data we need to be able to plan an economy...shifting that completely to putting the onus on people, outsourcing tremendously to collect personal information and very intimate information and punishing people for not giving or giving inaccurate information. This is the route that we have come" she further said confessing that the white paper was disappointing because it doesn't take into account "the kind of situation in which we are. It is talking a lot in the air and it also seems to be asking in changing a lot of constitutional understanding of what people are and what data is," she said.

"People have said that privacy and law should wait until innovation is over, I completely reject this approach," she added.

On deterrent penalties, Charu Malhotra, Indian institute of public administration, said that in the white paper there is "no clarity on remedial and legal action in case a company breaches the framework. Data is an asset and it should be accorded a status of property rights as per me."
She further added that data protection has two aspects i.e. the privacy issue and second is commercial issues.

"Let citizens be partners in crime in case of commercial aspects of data. Why aren't we able to think of a dashboard scenario? If I give an informed consent then I know where data is given in the pipeline and what is my percentage share of it," she suggested.

However, Pankaj Sharma, Telenor, advised the committee on the need to have a simple law. He suggested, "If the law is simple and incorporates all the protection and the notice just says that as long as whatever is happening on the site is covered by the data protection law of India, I think that should be okay. We can't make lengthy concepts. It is not going to help the common man".
Dr. Subhash Chandra, in an interview with exchange4media, says that ZEEL has a mindset of a content maker while Netflix and Amazon have a trading mentality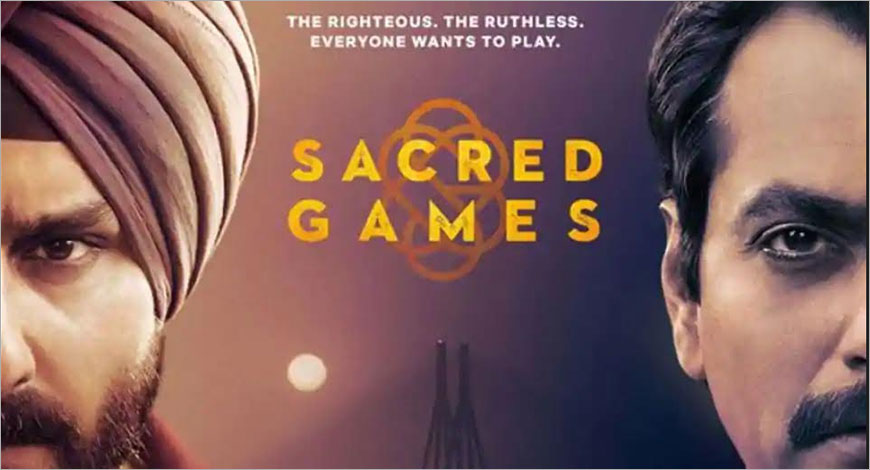 Dr. Subhash Chandra, Chairman, ZEE & Essel Group, believes that if ZEEL had created Sacred Games, it would have cost 40 per cent less than its actual production cost.
"Our people did an analysis of Netflix's Scared Games and said that the same show with the same artistes could have been done 40 per cent cheaper. And yet my producer would have had 15-20 per cent growth," said Dr. Chandra during an interview with exchange4media.
He further said, "Our mindset and DNA is of a content maker, whereas the Netflixes and Amazons of the world, Amazon particularly, have a trading mentality."
Scared Games is the first original series from Netflix in India. Based in Mumbai, the series revolves around a contemptuous Mumbai policeman Sartaj Singh (Saif Ali Khan) who is tipped off on the location of crime lord Ganesh Gaitonde (Nawazuddin Siddiqui). As the lives of these two men collide, it exposes the trappings of a game bigger than both of them. The eight-part series was helmed by acclaimed filmmaker Anurag Kashyap and Vikramaditya Motwane.
(With inputs from Sonam Saini)
Annurag Batra is a serial entrepreneur, media mogul, a journalist and an eternal optimist rolled into one. He is a B. Tech in Computer Sciences, a degree, which he acquired before joining Management Development Institute MDI Gurgaon (Now its Gurugram), one of India's leading Business School. He is a first generation entrepreneur and after acquiring the iconic business media and magazine brand BW Businessworld. a 35 year strong media brand as well as most respected business publication in the country.
Industry sources have confirmed to e4m that the Chief Marketing Officer of OTT service Viu India has stepped down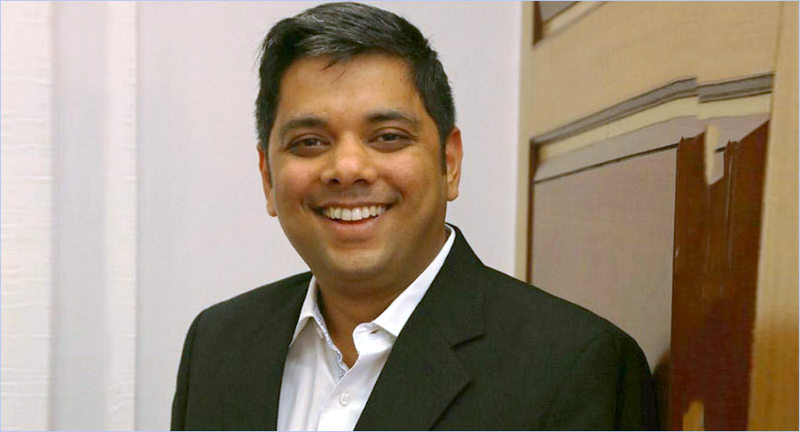 Shantanu Gangane, Chief Marketing Officer, Viu India, has resigned from Vuclip after a stint of more than 1.5 years. Industry sources have confirmed the development with exchange4media. We reached out to both Gangane and Viu India who haven't responded till the time of filing this article. He had joined Vuclip in January 2017.
Viu-India is US-based Vuclip's OTT service launched in 2016. It has launched 12 originals in the first half of 2018.
Prior to this, Gangane was at Times Television Network where he served as the Head of Marketing since August 2014. He was also the Associate Business Head of Movies Now at Times Group between April 2013 and June 2014 after being the Head-Marketing since September 2010.
For three years, he was Senior Manager, Marketing, MTV at Viacom18 Media between September 2007 and August 2010. Prior to that, between December 2005 and August 2007, he was the Senior Brand Manager at Radio City India before which he was the Manager- Marketing at Nickelodeon for 10 months between March 2005 and December 2005.
He started his career with FCB Ulka as a client servicing manager in June 2003.
Senior Correspondent, exchange4media, Mumbai Madhuwanti reports on marketing, OTT and radio with a focus on trends. Based in Mumbai, she has worked across lifestyle, culture, television and retail industry.
Rs 1.4 cr per day ad rate has not deterred brands from already pre-booking all of 2019 for the YouTube Masthead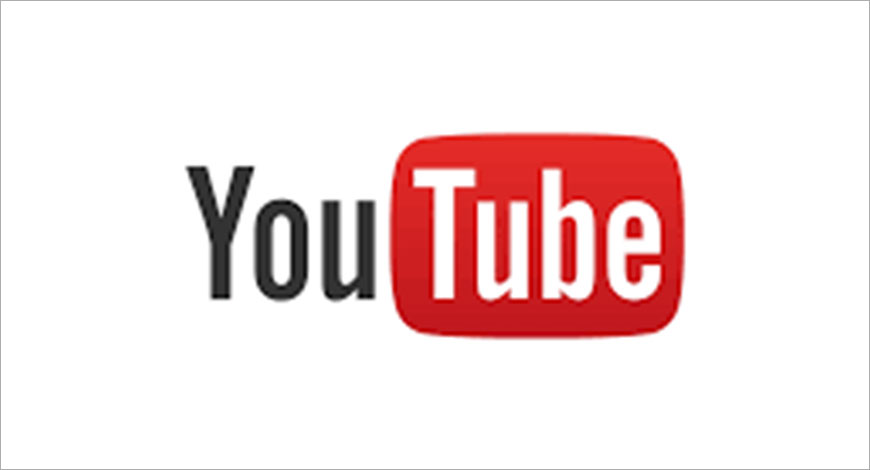 The most prime video ad inventory on the internet- the YouTube Masthead - is sold out for 2019.
According to highly placed sources, despite the eye-popping rate of Rs 1.4 cr per day, the masthead inventory has been lapped up by advertisers. The YouTube Masthead is the only ad inventory for which YouTube has a rate card. For all other ad inventory, advertisers buy the inventory through Google Ads and DoubleClick Bid Manager.
According to YouTube, the masthead ad earns as many as one billion impressions in a day and of which 100 million are unique impressions. In August exchange4media reported that based on the rapid growth of digital users in India, YouTube doubled the ad rate for the masthead going from Rs 72 lakh per day to Rs 1.4 cr per day.
Typically, YouTube opens up masthead dates to advertisers in half-yearly bundles. For 2019, the allocation of masthead ad for both batches is already complete and digital media buyers looking forward to the second batch of allocations could be disappointed. There is a very slim chance of finding a slot as per an advertiser's desire. "Client's do cancel/change post booking as no one is sure of exact campaigns dates in advance. So maybe one can find 2-3 dates in a month if they want it last minute. Only disadvantage is that it's all leftover dates," said one digital media buyer.
YouTube reaches as much as 80% of India's internet population. On last count, YouTube India had 245 million MAUs (monthly active users). By 2020, the total number of users consuming online video in India is expected to reach 500 million (FICCI-EY Report 2018).
Digital campaigns often are performance driven. But marketers are moving from depending on traditional media alone for brand building. The YouTube Masthead slot is a prime example of marketers choosing to use digital for brand building, despite the seemingly high cost.
"While our focus on digital is primarily lead generation and conversions, we are using digital to create brand awareness. This is particularly important during big ticket events like new product launches. That's where the YouTube Masthead brings us amplification and high brand visibility for 24 hours," explained a BFSI sector marketer who recently invested in a YouTube Masthead ad.
Digital media buyers expect the ad rates to increase as long as there is a growth in the number of people using the platform.
For now the numbers check out for media buyers. The CPM for one billion impressions at Rs 1.4 crore comes to around Rs 15, which is still lower than other digital platforms. For the best use of ad monies, media buyers aim for CPMs of Rs 12-22 for a campaign.
Google's total advertising revenue from India in 2017-2018 stood at Rs 6443 cr. Google's India ad revenue accounts for 60 per cent the tech giant's revenue from India.
Principal Correspondent, exchange4media, Mumbai Susmita is a digital marketing reporter at exchange4media. She writes on latest developments in the ever-changing world of digital media and in-depth stories on all things advertising.
Panel discussion at exchange4media's Conclave on Human Insight vs AI in Marketing will be moderated by Bindu Sethi, Chief Strategy Officer, JWT India.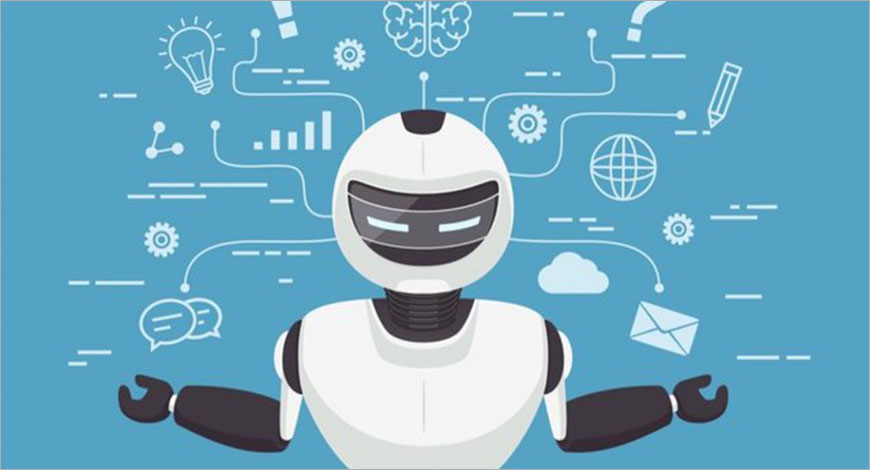 Artificial Intelligence (AI) and Machine Learning (ML) are no more alien technologies to marketers. Savvy advertisers are using AI and ML to achieve a variety of business goals.
Typically, tech giants like Google and e-commerce platforms lead the way in the field of AI. AI has made online search easier and smarter. Using these technologies makes discoverability for brands very easy. In addition to improving discoverability, AI can help brands reach customers through programmatic advertising, customer content curation and in chatbots that interface with consumers to enable dynamic pricing and more.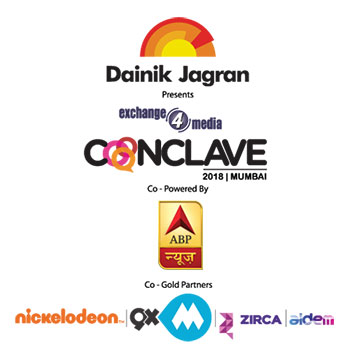 While the debate of Human Insight vs Artificial Intelligence rages on, exchange4media takes a look at some real-life applications of artificial intelligence technologies.
Netflix: Recommendation Engine
More than 80 per cent of the TV shows people watch on Netflix are discovered through the platform's recommendation system. This essentially means that most of the content you watch on Netflix is decided by Netflix's super-secret recommendation algorithm. Its hyper-specific categorisation which can match content to the people who are interested in watching them. Netflix studies implicit and explicit consumer behaviour and reportedly categorises viewers into more than two thousands taste groups. Netflix's AI-assisted recommendation system is estimated to save it $1 billion per year.
CocaCola: Vending Machines
Coca-Cola is using the technology to drive unique purchasing experiences. In Japan, Coca-Cola fans can use their smartphone to access a vending machine loyalty scheme. By installing the Coke On app, they can collect points when they visit a machine by connecting their phone to it.
Coke is trying to use AI in terms of optimising how the vending machines are placed and where they're placed to ensure consumer demand is met. By analysing purchasing behaviours and customer data, the vending machines will be able to promote appropriate products for the area, and even offer discounts and deals which will be bespoke to that machine. In addition, the artificial intelligence will also be able to adjust the "mood" of the vending machine to be appropriate for its location. This means that in a gym, for instance, a machine may promote more water.
Future Group: Data Lakes
Google is working with Future Group to help identify the locations of the retailer's next 9,000 Easy Day stores by mapping consumer density. Interestingly, Google's data mining has shown that Future Group does not need 9,000 stores, but can actually make do with 6,600 strategically placed stores for maximum ROI.
Future Group has also tied up with social media network Facebook to aid with generating user-behaviour profiles and enriching Easy Day member profiles. The company is also building a data lake, a data repository on which it will build its Artificial Intelligence platform.
Staples: Ease of Ordering
Staples, the office products and services store, has been using AI to help consumers place orders using any digital channel of their choice. Staples transformed their Easy Button into an intelligent, voice-driven interface that can reorder office supplies with minimum human interaction.
Staples along with IBM used cognitive computing combining machine learning, natural language processing and contextual understanding to create systems that can learn and interact with people. The button is fitted with an in-built microphone. When a customer speaks into the microphone, the speech is first converted into text. Then AI and ML technologies are used to understand the customer's intent contained in that text.
Staples' final goal is to be able to be able to make product and services recommendations based on this better understanding of the customers' preferences, behaviours and buying patterns.
These are all the innovative ways in which brands are using artificial intelligence, machine learning and technology in general. The exchange4media Conclave will further discuss the various possibilities that AI and ML throw open to marketers. Attend the Panel Discussion on Human Insight vs AI in Marketing to listen to what our experts have to say.
The panel discussion will be moderated by Bindu Sethi, Chief Strategy Officer, J Walter Thompson India, and comprise Anirudh Pandharkar, Head - Marketing, VIP Industries; Arvind Chintamani, CMO, Colgate- Palmolive; Juzer Tambawalla, Head - Marketing, Franklin Templeton; Mayank Shah, Category Head, Parle Products; Navneet Narula, Head - Watson Customer Engagement (India & South Asia), IBM India, and Pradeep Hejmadi, Group CEO, Aidem Ventures Pvt Ltd.
exchange4media Group Service
Isobar Sri Lanka will offer end to end full-service digital media creative and technology services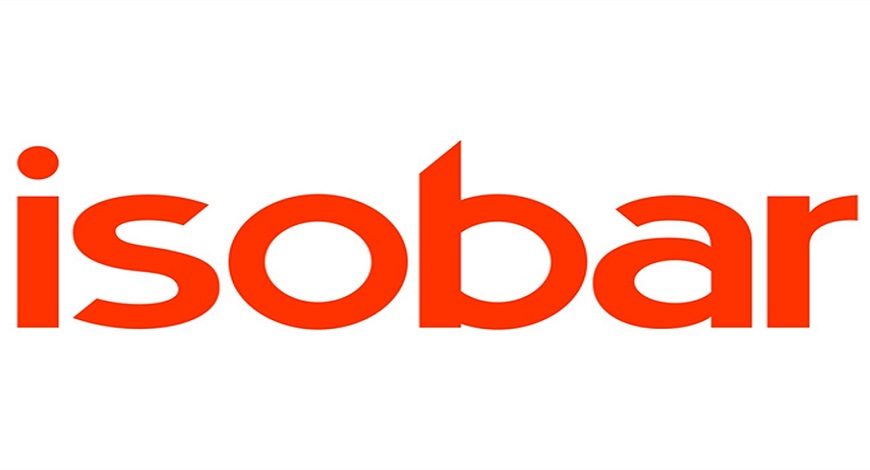 Isobar, the digital agency from Dentsu Aegis Network, has expanded its operations to Sri Lanka.
Last year, Dentsu Grant Group, Sri Lanka's largest integrated communications agency with a 60-year-old legacy, disrupted the nation's advertising industry with the introduction of the global marketing conglomerate Dentsu Aegis Network into the country.
Now, it will do so once again, reinventing Sri Lanka's rapidly growing digital economy, with the launch of its full-service digital agency – Isobar.
Commenting on the prospects of Isobar in Sri Lanka, Shamsuddin Jasani, Group Managing Director - Isobar South Asia said, "I am very excited to launch Isobar in this amazing country. Sri Lanka is a rising mobile economy with smartphone penetration growing by over 20% and mobile penetration growing over 120% year-on-year. With the launch of Isobar Sri Lanka we are looking at creating a leading agency for the digital age that follows a true full-service model. Under the guidance of Neela and her team, I am sure we will be a force to reckon with in this market in the years to come."
Speaking on the launch of Isobar Sri Lanka, Neela Marikkar, Chairperson - Dentsu Grant Group and Dentsu Aegis Network Sri Lanka states, "We are thrilled to be introducing such an iconic brand into the Sri Lankan advertising industry. We are fortunate to be working so closely with our global and regional offices; we are confident that we will be able to use their global knowledge and skills to help develop business opportunities for our clients as well as help the digital economy of the country and accelerate through Isobar's experience led transformation and brand commerce expertise."
Ready to revolutionize the market, Isobar Sri Lanka will offer end to end full service digital media creative and technology services and help clients navigate the world of tangible and intangible businesses through mobile brand commerce, product innovations, artificial intelligence (AI), virtual reality (VR), the internet of things (IOT) and wearables.
exchange4media Group Service
The ZEE5 Tamil and Telugu Premium packs are each priced competitively at Rs. 49/- for one month and Rs. 499/- for a year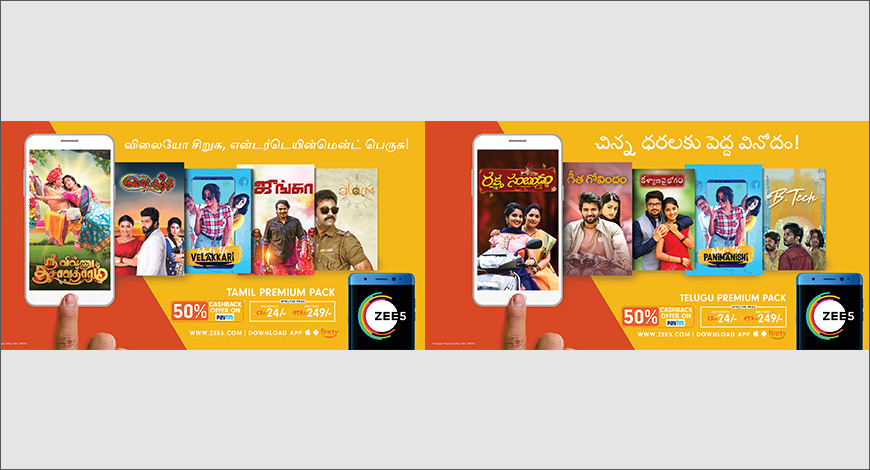 ZEE5 has announced special subscription packs for the Tamil and Telugu audience. Riding on the success of their language content, this latest addition will enable users access to premium Tamil and Telugu content at half the price.
The ZEE5 Tamil and Telugu Premium packs are each priced competitively at Rs. 49/- for one month and Rs. 499/- for a year. Additionally, subscribers can avail a 50% cashback on the above-mentioned price by paying through Paytm.
Tarun Katial, CEO, ZEE5 India, said, "Regional markets are a huge focus for us at ZEE5 and language content is one of our biggest differentiators. Launching consistent regional content across Originals, movies and of course catch-up TV has spurred our subscription numbers from smaller cities and towns."
He further added, "This special Tamil and Telugu subscription pack, a first in the industry, is for the local language-speaking consumer from all three states – Tamil Nadu, Andhra Pradesh and Telangana. We are offering more choice to the consumer in terms of content and price as well as sweetening the deal with Paytm. The 'Before TV' offering is one of its mainstays, where viewers have the unique opportunity to watch their most loved Tamil and Telugu shows before it airs on TV, apart from this we also have Originals and World Digital Premieres. It also helps build value for advertisers coming to our platform seeking focused audiences."
The key features of the pack are:
INDUSTRY FIRST in terms of the number of hours the TV content is available on the platform before it airs on TV

BEFORE TV offering with top rated and popular shows from ZEE TAMIL like Sembaruthi, Yaaradi Nee Mohini, Poove Poochoodava and many more and from ZEE TELUGU like Kalyana Vaibhoyam, Muddha Mandaram, Prema and many more

ORIGINAL SHOWS with some of the finest talent across actors, directors and production houses in both languages as also other language content dubbed in Tamil & Telugu

Power packed line up of WORLD DIGITAL PREMIERES of BLOCKBUSTER TELUGU FILMS like Bhethaludu, Ekkadiki Pothavu Chinnavada, Kaashmora, Memu among others and TAMIL BLOCKBUSTERS like Junga, Irumbuthirai, Kolamavu Kokila, Bhaskar Oru Rascal, Naalu Aaru Anju among others.
ZEE5 has over 3500 films, 500+ TV shows, 4000+ music videos, 35+ theatre plays and 90+ LIVE TV Channels across 12 languages. With ZEE5, the global content of Zindagi has also been brought back for its loyal viewers.
Availability: The ZEE5 App can be downloaded from Google Play Store http://bit.ly/zee5 and iOS App Store http://bit.ly/zee5ios. Also available at www.zee5.com, as a Progressive Web App (PWA), and on Apple TV and Amazon Fire TV Stick. ZEE5 also supports Chromecast.
Pricing: Freemium pricing model with both free and paid premium content (including Originals) to cater to a mix of audiences. Viewers who subscribe to the ZEE5 subscription pack will get access to the entire library of content with – 99/- for 1 month and 999/- for a year.
exchange4media Group Service
The initiative focuses on the aspirations of first-time women voters in the 2019 Lok Sabha elections. Facebook has partnered with the initiative as a presenting sponsor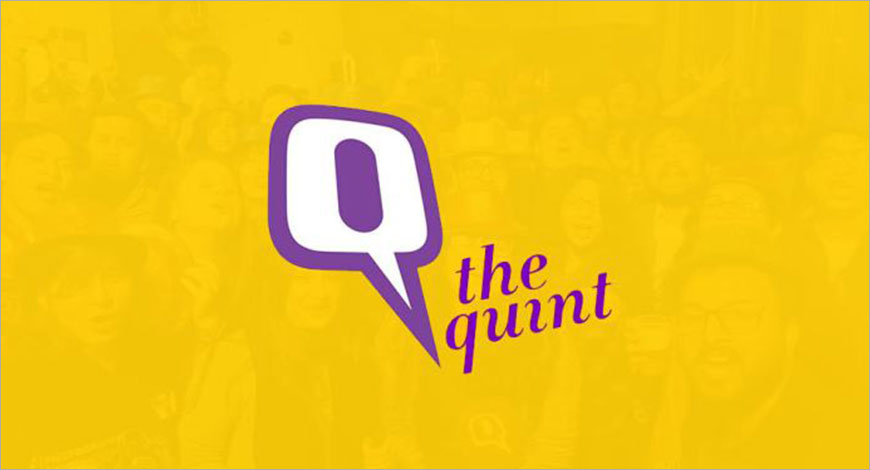 The Quint announces an editorial initiative that focuses exclusively on the aspirations of first-time women voters in the 2019 Lok Sabha elections called 'Me, the Change'. Facebook has partnered with the initiative as a presenting sponsor.
The initiative will showcase stories of determined young women who have battled adversity to achieve the extraordinary, inspiring and changing the lives of others through their work. An event is to be hosted to felicitate these achievers to spark a discussion on the issues that matter to first-time women voters ahead of the 2019 elections. The Quint will use Facebook as an exclusive platform to amplify the stories covered under this initiative and ensure it reaches as many people as possible.
As part of the initiative, The Quint will conduct a nation-wide survey to understand what first-time women voters seek from the new government. Throughout the initiative, we will invite stories from, and of young women achievers. The Quint will also promote a 'Go Vote' initiative to educate young women about the power of their vote. 
The initiative will be on-ground in multiple states and host regional 'chaupals' with women voters in the run-up to the Assembly elections in Madhya Pradesh, Chhattisgarh, Rajasthan and Mizoram.
Why First-Time Women Voters?
The 2019 Lok Sabha elections are touted to be a turning point in India's history. According to contemporary research and data, the election will be greatly influenced by three factors; the number of first-time voters, their tendency to be politically unaffiliated, and social media's ability to shape political consciousness.
In this zoomed-in demographic, first-time women voters are seldom given attention. They are working hard, overcoming extraordinary hurdles, and slowly but steadily changing lives. But what do they want – a good salary? The freedom to marry a partner of their choice? More access to information? Or equal opportunity to make their mark? 'Me, the Change' was born out of these questions, and through video stories, on-ground events, a national survey and comprehensive coverage, The Quint will endeavour to highlight the aspirations of young women in India.
Commenting on the role of the woman voter in India's political landscape, Ritu Kapur, CEO and co-Founder, The Quint said, "There is a quiet but strong emergence of the young Indian woman as a vote bloc. What better way to celebrate democracy then, than to provide a megaphone to this feisty voice that can push women-centric issues to the fore and bring gender parity to electoral politics? Through 'Me, the Change', The Quint wants to showcase the aspirations of India's first-time women voters."

exchange4media Group Service
The campaign has been jointly crafted by teams at ZEE5 and Publicis Capital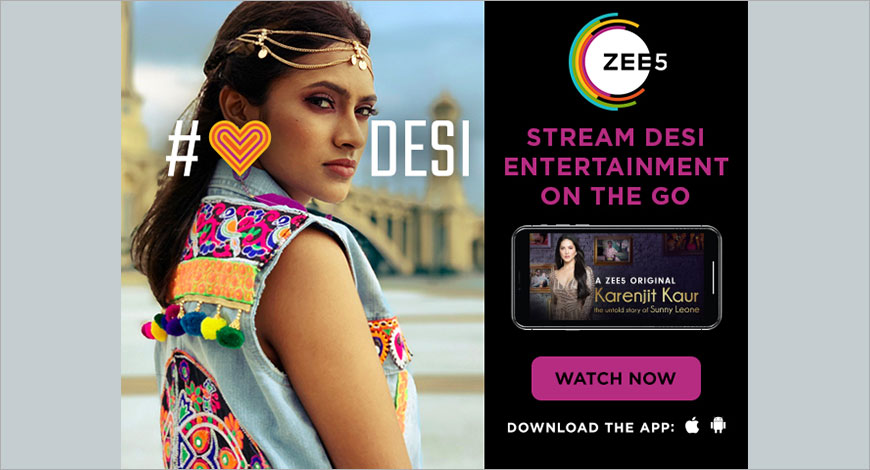 The traditional mehndi is replaced by a funky henna tattoo, anklets are paired with stilettos and rap replaces classical as the new embraces the old. Upping the cool quotient of desi, ZEE5 on Wednesday launched its global campaign 'Dil Se Desi', officially marking the digital platform's entry into the international market.
The company, in a statement, said, "An ode to Indians and South Asians around the world, 'Dil Se Desi' clearly announces the arrival of ZEE5 in APAC, Africa and MENA and very soon, in Europe, Canada and Caribbean. It is brought to life in a vibrant TVC that is a celebration of our 'desiness', intricately weaving together our idiosyncrasies with what innately defines us and therefore binds us; our language, our culture and our entertainment."
Commenting on the launch, Amit Goenka, CEO, ZEE International and Z5 Global, said, "In the first leg of our international foray, we intend to capture the hearts of South Asians across the globe and I think our campaign, 'Dil Se Desi' does this beautifully."
Archana Anand, Chief Business Officer, ZEE5 Global, said, "Interestingly, both 'Dil Se Desi' and the ZEE5 India launch campaign we rolled out in February 2018, 'Apni Bhasha Mein Feel Hai' have their genesis in the same insight; that Indians and indeed South Asians today, irrespective of where they live or how globally connected they are, are fundamentally rooted in their culture and feel a strong sense of pride and belonging. Being 'desi' today has moved from being just cool to being an intrinsic part of one's identity; and that's what ZEE5 taps into. The emotion that whoever or whatever I am on the outside, on the inside I am 'Dil Se Desi' and I not only embrace, but celebrate who I am."
The campaign has been jointly crafted by teams at ZEE5 and Publicis Capital.
Anand further said, "When living in a different country, it's the language, festivals, food, movies and music that keep you connected to home and give you a sense of pride and belonging, and hence 'Dil Se Desi'. ZEE5 also celebrates this sense of belonging with its all-encompassing focus on languages across both its content and user experience, and is 'Dil Se Desi' in itself. With over 1,00,00 hours of content across 12 languages, ZEE5 is sure to quickly become the only choice for South Asians in any country to access Indian content online, and immediately connect to home."
Bobby Pawar, Chief Creative Officer & Managing Director, Publicis Worldwide (India), said: "There is something that happens when people from South Asia move abroad. We become one vibrant community that is united by what we all have in common, and this community is known as 'desi'. The 'Dil Se Desi' idea celebrates what we love about being 'desi', the quirks, the attitude, the culture, the coolness, the togetherness and the content we can't do without."
exchange4media Group Service
MedikaBazaar also recently appointed Sanjeet Singh as EVP Operations & Revenue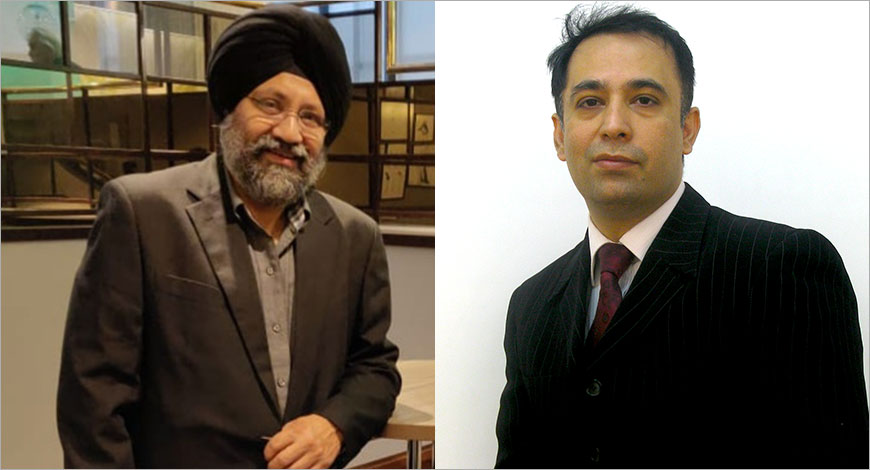 MedikaBazaar, the B2B online aggregator for medical supplies, recently appointed Dr. Akash Rajpal as Executive Vice-President, Marketing and Product Management. With more than 20 years of rich experience in public & private healthcare sectors, Dr Akash with a forte in healthcare operations & IT has executed various PPP, EHealth, Accreditation & operationally challenging initiatives.
An alumnus of Singularity University NASA AMES, Dr. Rajpal, a qualified medical graduate, also holds post graduate credentials in administration, public health & finance. His achievements include receiving 1st NABH accreditation in Western region of India, IMC Ramkrishna Bajaj National Quality Award & Asia Pacific Quality Award.
Speaking about the new journey, Dr. Rajpal said, "MedikaBazaar is an exciting opportunity where I'm fortunate to use my experience in technology, operations and clinical exposure to understand the supply chain & product need-gaps in the healthcare industry and help leverage my work experience to address them and be part of the company's exponential growth."
Welcoming Dr. Rajpal, Vivek Tiwari, CEO, Medikabazaar, said, "Dr Akash has been appointed as Executive Vice President Marketing & Product Management. He has provided many valuable insights which have benefitted the organisation. I'm confident that Dr Akash's rich diverse set of experience in IT, healthcare operations and business acumen as an entrepreneur himself, will help take the organization to greater heights."
Prior to this, his entrepreneurial initiative on innovative healthcare financing has got a case study published in Harvard Business Review and he has various papers on healthcare PPP to his credit. His past stints include working as COO at Jaslok Hospital & Research Centre, Head HOSMAC Private LTD, and in various positions at Hiranandani Hospital Powai and Navi Mumbai Municipal Corporation.
MedikaBazaar also recently appointed Sanjeet Singh as EVP Operations & Revenue. He comes with a rich experience of supply chain operations from telecom & healthcare industries, and prior to joining MedikaBazaar was heading central supply chain management & procurement at Fortis Healthcare.
exchange4media Group Service
At a recent Twitter event, constant innovation and rapid change in technology was the subject of a panel discussion moderated by Vikram Chandra, Founder, Editorji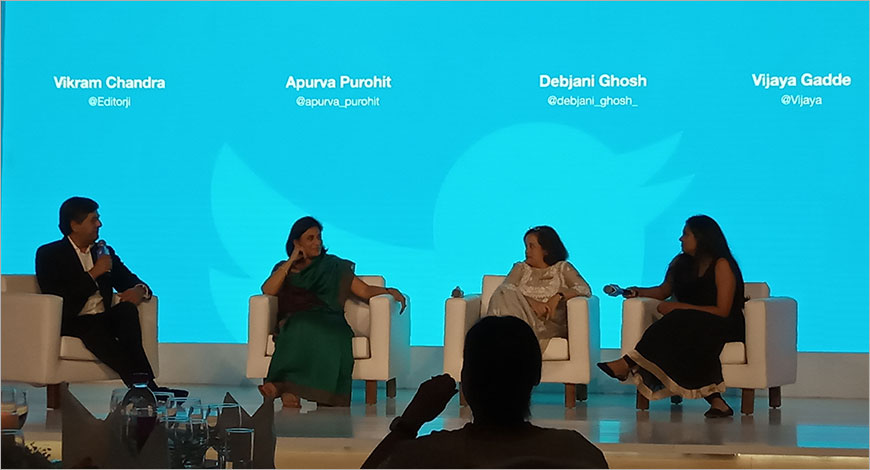 There is a lot of debate about what is happening to digital India and the level of disruption that is coming along with it. As technology continues to evolve and as the pace of change continues to get faster, in the next 10 years, we are going to see disruption that will dwarf anything that has happened in the past.
At a recent event organised by Twitter, this constant innovation and the rapid change of technology was the subject of a panel discussion with Debjani Ghosh, President, Nasscom; Vijaya Gadde, Head of Legal, Twitter; and Apurva Purohit, President, The Jagran Group. The discussion was moderated by Vikram Chandra, Founder, Editorji.
Speaking about the rapid disruption, Debjani Ghosh said, "We are seeing a tremendous transformation across every aspect of society, industry, and governance, and technology is the key driver and key enabler in this transformation. For the industry, it is an opportunity to reinvent itself. The biggest challenge in front of us is going to be how to figure out what technology is capable of and how do we leverage what it is capable of."
Vijaya Gadde said, "We are also thinking about further innovation that might disrupt us because we have been around for 12 years. The pace of technology is moving much faster than we have been able to deal with from a government or services perspective. When you think about a lot of things that are happening in the world related to privacy and other aspects of digital citizenship, we are almost unequipped to deal with the haste of technology."
Speaking about whether India is capable of dealing with the pace of change of technology, Apurva Purohit said, "I think all of us are too anxious about this pace of change. I think there is a lot of anxiety among all of us and this anxiety is because we are thinking that the whole world is changing. But the world has been changing for millions of years. We are seeing so much of it because we are plugged into the lives of 7.7 billion people. When you look closely there is a lot of irrelevant information and words like innovation and disruption are being used too loosely. True disruption happens when change takes place at a mass level."
Adding to it, Ghosh said, "I think the real potential of technology is seen when you start solving problems at the bottom of the pyramid. In that way, you get to understand what technology is capable of delivering. In India, we have some of the meatiest problems to solve, which is fantastic for us because it drives innovation and creativity."
Talking about how Twitter is looking at this change and what could change mean for the platform, Gadde said, "We want to incentivise good behaviour and healthy behaviour on our platform and this is going to play a big role in the way we will build our products in future."

exchange4media Group Service