Delhi Police puts all FIRs online
In a bid to increase transparency, Delhi police has started to digitise its records which can be accessed from the official website, following a Delhi High Court directive.
Following a High Court order dated December 6, 2010, Delhi Police has begun to upload all FIRs online, where they can be looked up by anyone who knows the FIR number or the even if the person has only partial information about the FIR.
This new service is a powerful step forward in digitising the archives of government bodies and not only should this lead to more transparency and ease of use, but will also be highly relevant to people who are doing research and to journalists reporting on crime.
The service is already live and all FIRs registered at various police stations, except those categorised as 'Sensitive' by the concerned Additional CP or DCP District, are being uploaded within 24 hours after a court ruling on the matter of the court's own motion versus the State, regarding the supply of copy of FIR to accused persons and uploading of FIRs on the Delhi Police website.
To look up the FIR, all one has to do is visit delhipolice.nic.in and then click on FIR view. To view the FIR, one can either enter the police station, year and FIR number, or if not aware of the FIR number, then one can enter just the police station and year and then enter a date range or the name of any of the accused, complainant or victim and pull up a record of all matching FIRs. This process and system should help anyone who wants to, for example, study police records in a certain area in a certain time frame.

exchange4media Group Service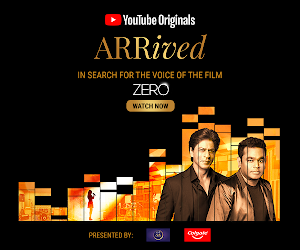 Now completing a decade, GOZOOP has successfully acquired four agencies - Red Digital, iThink, 56 Blue Lights and HAT Media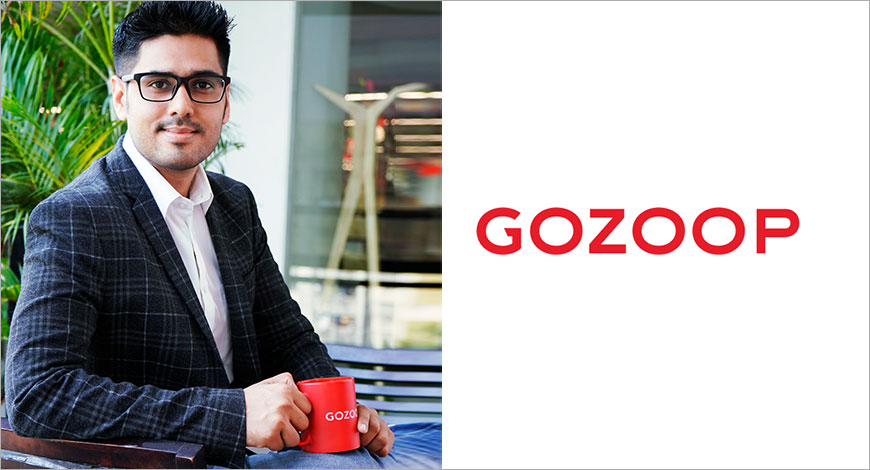 Fresh from the acquisition of HAT Media, GOZOOP co-founder and CEO Ahmed Aftab Naqvi is scouting for his next, fifth to be precise, acquisition. "The best relationships are win-win - and we are on the lookout for our 5th," he said.
Over the last five years GOZOOP has grown capabilities in social media, events, and technology and real-time marketing. Completing its tenth anniversary this year, GOZOOP has acquired four agencies Red Digital – a social media agency ( acquired in 2013), iThink – a technology development enterprise (2014), 56 Blue Lights – an event & activations agency (2016) and HAT Media - a real-time marketing agency (2018).
Naqvi told exchange4media that he further plans to expand the capabilities of GOZOOP in performance marketing, content marketing, search engine optimisation, and traditional creative advertising through inorganic and organic growth.
GOZOOP began a decade ago in a garage just when Indians were beginning to send each other friend requests on Facebook and Googling was second nature. Completely bootstrapped, GOZOOP has been growing at more than 100 per cent compounded growth rate over the last few years.
Naqvi could not be more proud of the company he has built. At a time when companies founded by his peers are being acquired by large global networks, Naqvi says with pride that not only was the company bootstrapped from the beginning, but also that each of the acquisitions done so far have been completed without any external financial support.
Through further acquisitions Naqvi hopes to expand the footprint of GOZOOP into Delhi, Bangalore, and then Chennai. The agency already has an office in Dubai which is led by Yamini Menon, founder 56 Blue Lights.
Naqvi told exchange4media that the unique template that GOZOOP uses for acquisitions is the secret sauce that makes GOZOOP attractive to partner agencies. "We do not have a lock-in period like in network acquisitions. The founders of the companies are free to focus on their core capabilities while GOZOOP worries about cashflow, hiring, bottom lines, etc." Menon in Dubai focusses her efforts on creative work while the co-founder of the recently acquired HAT Media Sunchika Pandey will lead the Citizen Initiatives & Government Organisation division of GOZOOP.
Naqvi and his team believe in a culture of happiness, and that is what reflects in the template of these acquisitions, he says.
GOZOOP was founded by Ahmed Naqvi, Dushyant Bhatia and Rohan Bhansali. The company's roster of clients include Dell, Asian Paints, Parle Platina, Aditya Birla Group, Star Bharat, Club Mahindra and many more.
Principal Correspondent, exchange4media, Mumbai Susmita is a digital marketing reporter at exchange4media. She writes on latest developments in the ever-changing world of digital media and in-depth stories on all things advertising.
The number of players in the Indian OTT market have witnessed a 3.5x increase in the last six years growing from just nine players in 2012 to 32 in 2018, says the report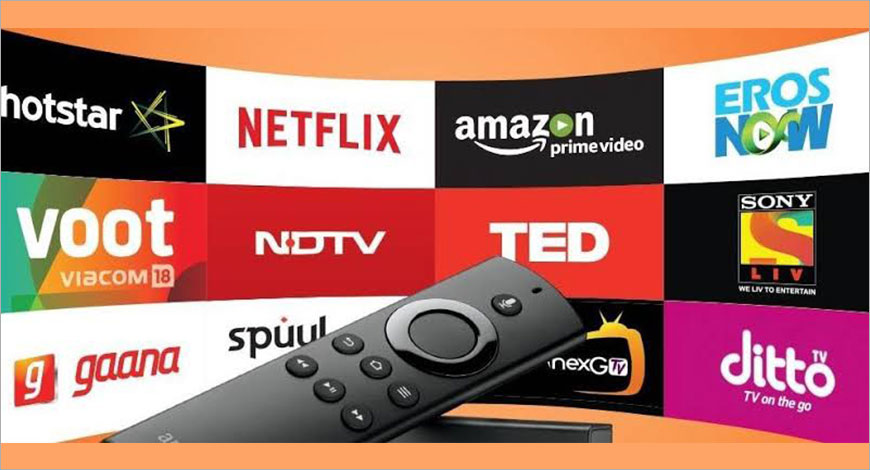 With India's appetite for entertainment growing at break neck speed with high speed broadband connectivity, ease of payment options and availability of multiple platforms, the country's OTT industry is poised to reach $5 billion by 2023, according to a study by Boston Consulting Group (BCG). The report also mentions that the numbers of players in the Indian OTT market have witnessed a 3.5x increase in the last six years growing from just nine players in 2012 to 32 in 2018.
Titled 'Entertainment Goes Online' this report seeks to address the needs of the changing Indian consumer, learnings from other global markets, niche areas such as internationalization, music and regional acting as the key strategic imperatives and the agenda which can drive success in a market.
Overall, it is estimated that 16 percent of media consumption in India is already on digital media. Relative to developed countries, India is lagging. However, for the Indian youth, already 25 percent of media consumption is digital. This indicates that the growth in India is likely to catch up.
The digital consumption (relative to traditional TV and print) in India has been additive and not cannabilizing traditional media consumption.
The report has also identified three types of customers in the Indian market. The first ones are traditionalists, who primarily consume content on platforms other than OTT channels. Experimenters are the second type who have significant consumption on both conventional and OTT platforms. The third ones are the early adopters, whose primary consumption occurs on OTT platforms.
When it comes to investment on content made across OTT platforms, BCG report observed varied forms with different propositions:
• Tent poles or hero content: heavily marketed, premium content (higher cost of production) aimed to bring new eyeballs on the platforms
• Hit movies: high budget movies which are expensive to buy, but attract eyeballs
• High profile sporting events
• Syndication of international content
• Original content / web series (Hindi, English and regional); build up library of differentiated content
• CAC (Content around content) specifically around reality TV, sports and others also covered on traditional TV
The report hinted at the possibility for multiple types of OTT models in India like subscription-based, advertising-based as well as transaction based.
Challenge lies with the retention of consumers where all platforms are struggling. According to the report, 81 per cent of consumers have up to three video/OTT apps on their smartphone. On an average 50 per cent of OTT apps installed are uninstalled in the first seven days of installation. The competition for user share is intense—every OTT platform is vying to be among the top three of the consumer's attention.
exchange4media Group Service
viewCent is based on Deep Machine Learning and can precisely forecast the kind of consumer attention that a particular type of content can achieve within a specific given time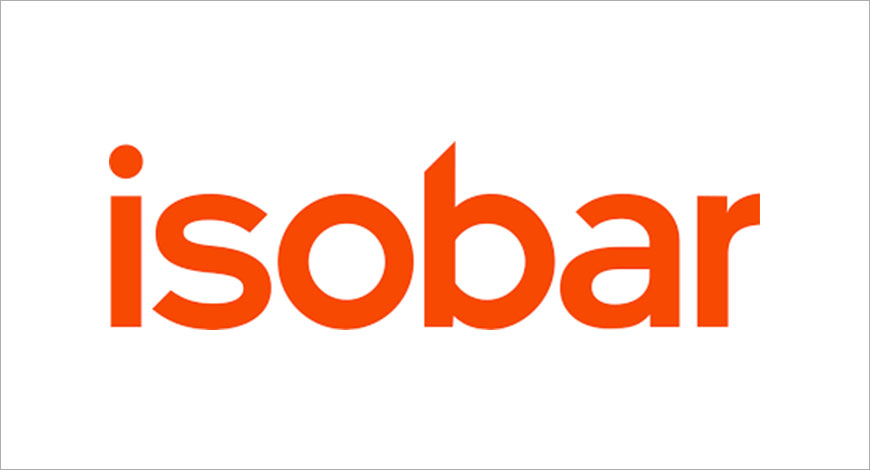 Isobar India, the digital agency from Dentsu Aegis Network, has announced the launch of 'viewCent', a tool in video-strategy for businesses that aim relevant eyeballs.
viewCent is based on Deep Machine Learning and can precisely forecast the kind of consumer attention that a particular type of content can achieve within a specific given time. The resonance score for the content, which is called Viral Grade (VG), is calculated by collecting 400 different variables around that content. The variables are then fed into two patented AI engines – the Super Relevance EngineTM and the Viral Prediction EngineTM - to process the data, real time.
The agency is currently testing the Beta version of the tool for its key clients across automobile, apparel, appliances and technology.
Commenting on the launch, Gopa Kumar, Executive Vice President, Isobar India said, "At Isobar, we are constantly looking at developing tools which can help bring transparency in our brand marketing efforts. viewCent is one such tool that will be a one-stop video strategy solution for brands. viewCent will reflect the future of the content-consumer engagement and how well can that video resonate with its audience. This will help brands stay one step ahead of the curve by pre-empting trends and help take data-driven media decisions to improve media efficiency. It will also help build some science into the age-old question of whether a particular content will go viral or not."
Speaking about the tool, Aditya Kaul, Senior Director- Insights & Analytics said, "Ability to pre-empt and quantify the viral potential of content opens up a plethora of business solutions for brands. These opportunities span from prolific content creation and effective media decision making to keeping an eye on competition and ensuring brand safety."
exchange4media Group Service
Based in Hong Kong, McKeehan will lead the Asia-Pacific team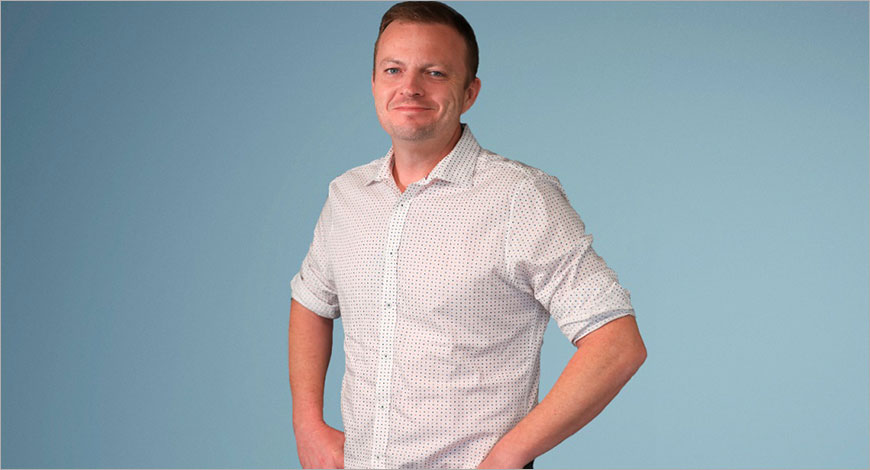 CNN Digital has appointed Brett McKeehan as Director, CNN Digital Asia.
Based in Hong Kong, McKeehan will lead the Asia-Pacific team and have editorial responsibility for content coming from teams across the region for CNN Digital's global audience.
McKeehan will work closely with CNN's digital teams in London, Abu Dhabi, New York and Atlanta. McKeehan will build on and strengthen the robust and impactful journalism already produced by the Hong Kong bureau. He will lead an audience and data-centric approach to editorial strategy and maintain CNN's Digital reputation as the world's most trusted news source.
Before joining CNN, McKeehan worked at South China Morning Post as the Online Editor where he greatly expanded the team and substantially increased the reach of SCMP both in its home market and abroad. He also led the design, build and rollout of multi-platform editorial CMS for content production.
Before that, he was with NewsCorp in Australia after a stint with The Sun newspaper in the UK.
Speaking on the appointment, Inga Thordar, Executive Editor of CNN Digital, International said, "Brett's editorial experience, understanding of the region and dedication to putting the audience at the core of everything we do, positions him for great success leading our Asia-Pacific region. His multi-platform skills perfectly complement the approach we are taking at CNN Digital internationally, and we are thrilled to have him join our team."
McKeehan begins his new role effective immediately.
exchange4media Group Service
CEO and Founder, Virendra Gupta talks about competition, local language content, using AI and ML and taking on Google and Facebook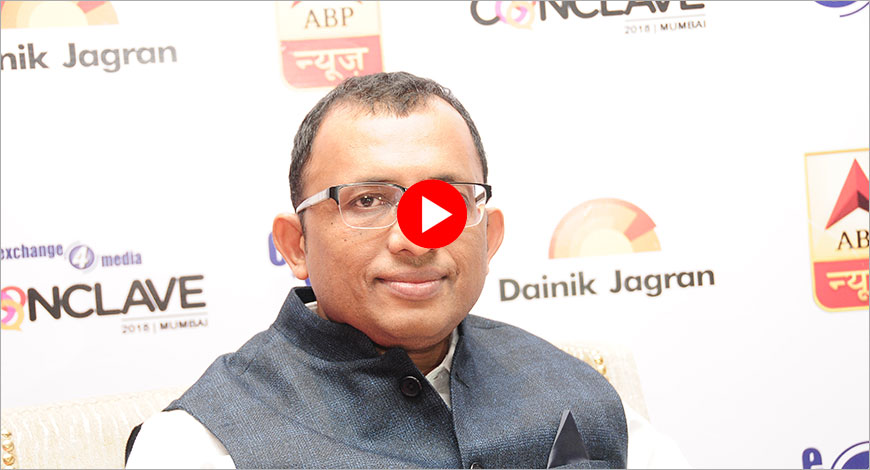 Homegrown news aggregator Dailyhunt could soon become the content platform that will challenge the duopoly of Facebook and Google in India.
At the moment, 157 million people, or 30 per cent of India's internet population, use Dailyhunt on a monthly basis. The company's aim is to grow this number to 250 million by June 2019. It is when the platform reaches this 250 million mark that it will truly give the tech giants a "run for their money" said Virendra Gupta, Founder - CEO of Dailyhunt.
He was awarded the exchange4media Influencer of the Year award on Friday for his pioneering efforts to build a local language content platform. Even before Google and other digital platforms began focussing on vernacular as the key driver of the internet in India, Dailyhunt had identified a need-gap and began work to create a robust platform for Bharat and made in India.
Gupta says Dailyhunt has heavily invested in adtech to build a platform that benefits advertisers and even helps small businesses advertise online through a self-serve option.
Aggregating content from 1,500 news publishers and 20,000 stringers, Dailyhunt uploads as many as 100,000 new articles everyday. These articles pass through a strong recommendation engine that serves the right kind of content to those who are looking for it on the platform.
Gupta spoke to exchange4media detailing the inner workings of Dailyhunt and how he and his team are cracking the vernacular audiences, building a strong recommendation engine and more.
Watch the video here or read the edited excerpts below:
What was your vision for Dailyhunt when you launched the company and how has that vision evolved over the years?
The core vision of Dailyhunt has remained the same throughout the life of the company. When we started the core vision was to bridge the digital divide in Bharat. So our first offering was to give local language news to people on the mobile phone.
As you know, India is primarily a local language market. So our main aim was to bring local language news content online and help people who come online for the first time on mobile. Over time as the market has evolved, so have we. We have a broader vision and mission now to become the local language platform which empowers a billion Indians to discover consume and socialise content that enriches, informs and entertains them.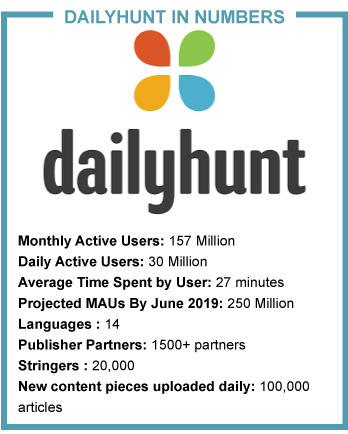 You say that the mission now to become a local language platform that empowers a billion Indians. What are the steps you have been taking to reach this billion Indians residing in Bharat?
In 2012, no mobile phone could support a local language font; it could only support English. At that point of time we invented a platform which could render a local language font on a mobile phone. Now over a period of time that has become a core proposition of a handset manufacturer and the mobile operating system.
Now we have built on the local language offering. We have got content from 1,500 publishers, 20,000 stringers on the platform. We have a strong Artificial Intelligence and Machine Learning Stack that helps diverse people find content of their choice. We have an app that serves auto-play videos in the language of the people. We also have partnerships with publishers who do not have online content; we bring their offline local language content online.
The entire digital industry is excited about the opportunities of Vernacular languages. How are you harnessing the power of vernacular languages?
Exactly, local language and vernacular are the new sexy words after the launch of Jio. We have a lot of local language users coming online thanks to Jio. We are the only app offering a unique feed experience of local language content - be it news, entertainment, lifestyle, cricket, or health.
Nobody has the width and breadth of local language content like we have with 1,500 verified publishers and 20,000 stringers. We take the responsibility to provide people with verified news and not propagate fake news.
Thirdly, we are offering a unique opportunity for new content creators who want to create local language content to come on our platform and distribute and monetise their content.
In addition, we are offering advertisers a platform to reach 150 million monthly active regional users. There are few of the things we have done to make sure we are harnessing this market in a big way.
Video is another V aside from Vernacular that is exciting digital players. By 2020, 500 million users are expected to be consuming video content online. How is Dailyhunt leveraging video content?
The last 18 months saw a huge surge in video consumption where people have stopped bothering about the bandwidth they consume. Our platform is in fact becoming more and more video centric. We have introduced video auto-play and due to that our video consumption has gone up by 4X.
We are soon launching a unique experience of non-linear TV on our platform. It is going to be a first-of-its-kind in the world which will offer hyperlocal experience in their language personalised in the genre they want.
Our core belief is that video is going to be the next big driver of consumption and usage on our platform.
The duopoly of Facebook and Google attract as much as 80% of the digital ad spend leaving very little for platforms like DailyHunt. How do you battle this duopoly?
Our whole team is proud to build a product that is made in India and made for India. We love this David vs Goliath metaphor! We are addressing this on multiple levels.
First, we are investing heavily in technology. We have a strong ML and AI engine that personalises content and ads. We are have adtech of our own, including auction, bidding and personalisation. We have invested upfront in technology so that we can offer advertisers the same amount of CTRs and flowthrough rates which Google and Facebook can offer. We are also opening our platform to small business with a self-serve option using with a small travel operator in Kochi can target people on a Pincode basis.
If you go into the history of Google and Facebook you will see that their ad dollars shot up when their reach went beyond 200 million users. Today Dailyhunt is at 157 million MAUs, we will be about 250 million users by June 2019. As soon as we hit that mark, our ad monetisation will go to a different scale. Because then we become an intrinsic part of every media planner's strategy.
We have a unique regional audience which nobody has. This audience on a daily basis spends about 27 minutes on average on our platform. Finally, content on our platform is brand safe. All our OGC and User-Generated-Content is verified.
These are all the ways in which we are building our whole advertising business and giving Google and Facebook a run for their money.
In what ways do you use AI and ML at Dailyhunt for personalisation and recommendations?
The word personalisation has been bastardized by everyone in the industry. But let me tell you, personalisation is very hard to build. Personalisation is a very serious science and engineering problem and I would say we are one of the best companies in India who are invested into a personalisation experience for feed in local languages.
Let me give you a sneak preview into what our personalisation engine does. We process in real-time 100,000 articles everyday. The machine is parsing all those articles in real-time into several categories by figuring out what the content is and matches that content to a user's preference.
We personalise content based on a content graph. We categorise every article based on 10,000 different features and personalise those features with the consumption pattern of the user in real-time across 17 languages.
Doing this has increased the time-spent on our platform and our CTRs have gone by by 17-18 per cent. We benefit greatly from our tech stack and the history of six years of data that we have from our users.
How are you making your platform brand safe? Do you have any manual intervention to verify the content?
Ours is not an User Generated Content platform unlike YouTube. All the content that comes to our platform is onboarded by our team through a process that filters out bad content. Secondly, our machine learning algorithm captures signals on every article on which users give feedback. So if we have plenty of users give feedback on an article saying it is fake or improper, we suppress that article.
We also continuously give feedback to our publishers on their content for them to learn and improve.
Not only are you fighting the duopoly but also dozens of other news apps...
We are news aggregators. We think of ourselves as a complementary channel to the people who already have news content on news apps. You can divide the market into multiple segments - those who are brand fanatics who may only download the news app of that brand, and a large segment that wants to read content from multiple sources and aggregators offer that value proposition.
We do a couple of things to keep everyone in the ecosystem happy: we attribute a comScore to the traffic which comes from our publishers, secondly we are one of the few apps that monetise at a large scale and give revenue back to our partners and we share a lot of data analytics back to our partners so that their newsrooms can improve.
Every company has a next billion plan, what's your next billion plan?
Most people think that they can get the next billion users online by giving them racy content but my belief is if you want to get the next billion users online you have to first culturally understand those users.
Once you culturally understand those users you need to build features and products around those users and consumer habits. That's when people will come and stick with your platform.
It is easy to get the next billion users and easier to lose them. We should not undermine the complexity of these users. They are aspirational and they have cultural values. So whatever you do, you need to be in sync with them to make sure they are engaging with your platform.

Principal Correspondent, exchange4media, Mumbai Susmita is a digital marketing reporter at exchange4media. She writes on latest developments in the ever-changing world of digital media and in-depth stories on all things advertising.
Programmatic ad spend to grow 19% next year, reaching US$84bn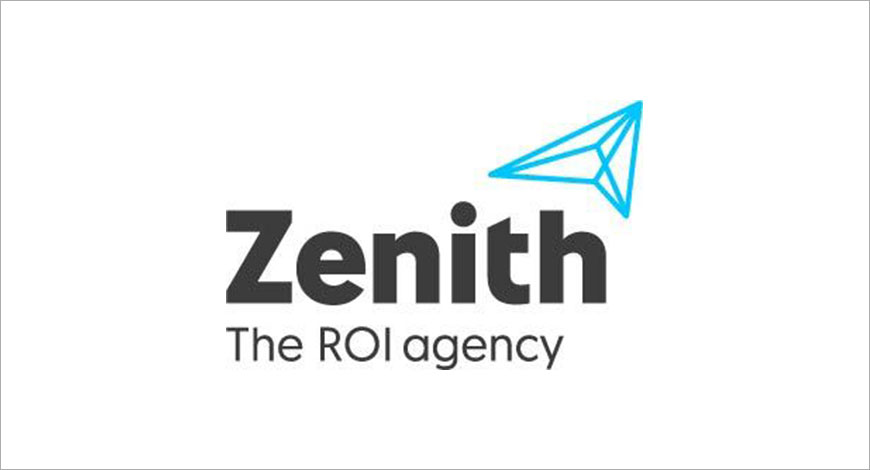 65% of all money spent on advertising in digital media in 2019 will be traded programmatically, according to Zenith's Programmatic Marketing Forecasts, published today. Advertisers will spend US$84bn programmatically next year, up from US$70bn this year, which represents 62% of digital media expenditure. It is predicted that in 2020 advertisers will spend US$98bn on programmatic advertising, representing 68% of their expenditure on digital media advertising. By digital media, Zenith means all forms of paid-for advertising within online content, including online video and social media, but excluding paid search and classified advertising.
The breadth of ad formats available through programmatic trading is improving, with more mobile, video and audio formats coming online all the time, though brands and agencies need to do more to push publishers to improve the quality of their inventory, which needs at minimum to be safe and viewable.
Growth in programmatic advertising is slowing as it cements its position as the most important method of digital trading. Zenith estimates that programmatic adspend will grow 24% in 2018, down from 32% growth in 2017, and forecast 19% growth in 2019, followed by 17% growth in 2020.
In dollar terms, the biggest programmatic market is the US, where Zenith expects US$40.6bn to be spent programmatically in 2018 – 58% of the total. China is in a distant second place, spending US$7.9bn on programmatic advertising this year, followed by the UK, with US$5.6bn of programmatic ad spend.
The US is also the market that has most embraced programmatic advertising, trading 83% of all digital media programmatically this year. Canada is in second place, trading 82% of digital media programmatically, followed by the UK, with 76%, and Denmark, with 75%. By 2020, programmatic advertising will account for more than 80% of digital media in all four markets. Canada will have almost completed the transition to pure programmatic trading, spending 99% of digital media programmatically that year.
The forecast expects all markets to follow Canada and use programmatic trading for all digital media transactions eventually. Indeed, it's only a matter of time before programmatic trading becomes the default method of trading for all media. However, the transition is taking slightly longer than expected – last year the forecast was that 64% of digital media would be programmatic in 2018, and 67% would be programmatic in 2019, so Zenith has pulled back both forecasts by two percentage points. The introduction of privacy legislation such as the EU's GDPR has had some chilling effect by making certain data previously used in programmatic transactions unavailable, and making other data more costly to process. But according to Zenith, the main reason for the slowdown in spending on programmatic media is that advertisers are investing more in infrastructure and data to make their programmatic activity more effective.
To make the most of their programmatic campaigns, advertisers have to reorganise internally to give programmatic trading the high-level support and understanding it needs. Agencies can only extract maximum effectiveness from their programmatic strategy in a proper partnership with their clients. And a programmatic strategy can only ever be as effective as the data used to execute it.
"Programmatic trading improves efficiency and effectiveness, and is gaining a dominant share of digital media transactions," said Benoit Cacheux, Zenith's Global Head of Digital and Innovation. "The scale of operational restructuring to make the most of it is both extensive and expensive, though, and advertisers are spending more carefully while they invest in infrastructure and data and review the quality of media. All programmatic advertisers need a strategy for acquiring the best and most comprehensive data available, and to treat this data as a vital corporate asset."
The most valuable data is first-party data, either explicitly provided by consumers or gained by tracking their activity on owned websites. It is also becoming more common to use second-party data, by forming data sharing partnerships, between – for example – brands and online retailers. Third-party data is widely available but does not give advertisers a competitive advantage, since all advertising parties can use it to target the same segments. Advertisers should continually vet and interrogate third-party data to ensure they are truly adding incremental reach. By combining all this data with their own CRM systems, advertisers can model consumer behaviour, and the more advanced are using machine learning to predict it. Data and new technology is enabling brands to move from tracking cookies to communicating with individuals.
"Technology is making programmatic advertising work harder for brands," said Jonathan Barnard, Zenith's Head of Forecasting and Director of Global Intelligence. "Artificial intelligence promises to unlock new understanding of customers as people, as well as improving the optimisation of the trading process."
exchange4media Group Service
The MD& CEO of Lenovo India spoke on 'AI: Implications for organisations and individuals' at the exchange4media Conclave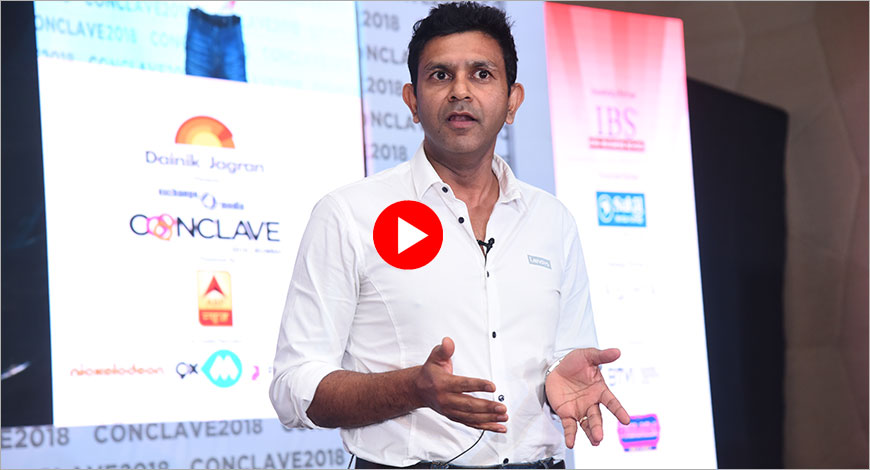 "Artificial Intelligence is not a fancy thing which is sitting in some other planet. But it is something that is touching our lives already," said Rahul Agarwal, CEO & Managing Director of Lenovo India, as he took to the stage during the exchange4media Conclave held in Mumbai on Friday.
Watch the video here or read the article below:
Speaking on the topic 'AI: Implications for organisations and individuals', Agarwal started his session highlighting that most people may not have a clarity on what AI actually is, but they all have some interface with it in their daily lives.
"For example, when you interact for after-sales or sales queries, you may be talking to an AI-based chatbot and not a human being. Similarly, smart assistants and smart speakers use AI, online ads served to you use AI and social media platforms use AI to serve customised content to users," he said.
Agarwal mentioned that AI is not new and that it has been around since 1940s. "However not much happened till about 1990. In fact, people have started talking more about it in the last two decades. And it is only in the last six-seven years, that it has really become hot," he said.
So, if AI has been around for a long time, what is it that is making it a buzz word now? According to Agarwal, it is the convergence of three factors - data generation, computing power and algorithmic advancements — in the recent times that has led to AI gaining prominence.
Agarwal believes that functions of an organisation can be vastly enhanced by AI and it's up to the organisations to decide whether they want to be a follower or take a lead and get that competitive edge by using AI. "AI can bring three things to any organisation — better customer experience, more efficiency and better product and services," he said.
Talking about the possible implications of AI for on organisation like Lenovo, Agarwal spoke about how it will improve the 6 Ps — Product innovation, Pricing of products, People hiring, Promotion of products & services, Place selection for stores, and Post-purchase services.
Agarwal also shared with the audience the various investments that Lenovo has made on AI. "Lenovo is doing a lot in AI. We started investing about three years ago. We have spent hundreds of millions of dollars on AI, and the results have started showing. We have also invested in 8-10 AI companies, and in the next 12 months we are going to roll out products which will have AI as their backbone," he said.
"Further, we are doing a diagnostic assistance for cancer in China. We have done a prototype where remotely just by looking at the cells, experts in the US can tell what is the degree of the cancer and what is the possible treatment. Also, we have already launched smart speakers, assistants and chatbots," he said. A retail solution in the form of a man-less store and a smart service assistant which will go beyond chatbots were among some of the other AI-based innovations of Lenovo that Agarwal talked about.
After organisations, Agarwal talked about the implications that AI has on customers. According to him, AI will make people more productive. "We got to feel good about the fact that it will de-clutter our lives. It will make our lives more convenient and better. There will be 'smart homes', 'smart washing machines' and 'smart refrigerators'. Refrigerators will order on its own, the washing machine will order the washing powder on its own. And the smart home assistant will do a whole lot of things for which we run around today," he said.
"AI will also give us better choices in life. AI can help us choose our products better. If we want to buy a product, different profiles of people will get the right choices based on AI models. So our lives will definitely improve as a customer," he said.
He further added, "As an employee also, AI will help us improve our productivity because a lot of jobs will be done by AI engines and we will be able to do much more than what we are doing today. Marketers will be able to show lot more value add to clients on media management. There will be far more effectiveness in creative efficacy and ROI measurement if you have the right AI tools."
Talking about employment, Agarwal said that AI may make some jobs obsolete, like email marketing. Agarwal acknowledged that there is a fear about people being outskilled by AI. He, however, said that the "fear is a little overstated". "When industrialisation and computerisation happened, they all said that the machines will take over the humans. But that never happens because we have an uncanny ability to not just tide over technology but ride over technology and master it. So the future is always full of hope as well as paranoia," he said.
The MD & CEO finally closed his session with three tips to tide over the phase of confusion. "Keep improving your understanding of AI, keep upskilling and keep calm and do not get paranoid," he signed off.

exchange4media Group Service
At exchange4media Conclave, Ingram, Chief Executive Officer of J. Walter Thompson addressed the future of creativity particularly in the context of AI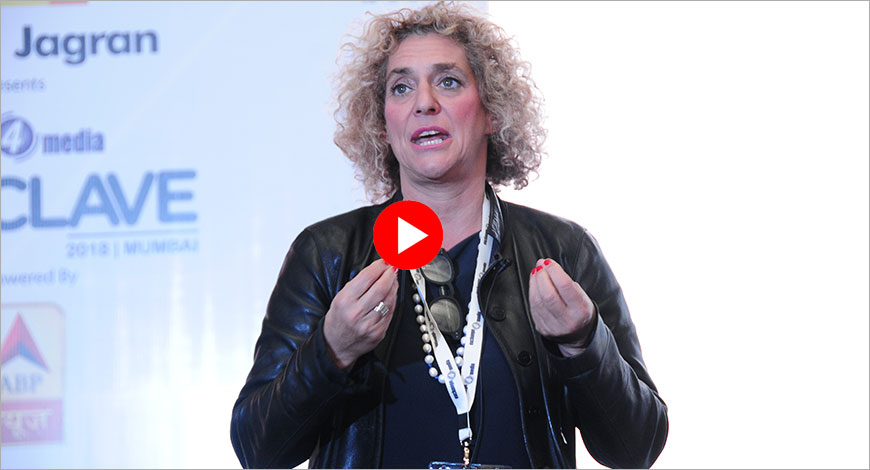 From smartphones to driverless cars, there is no denying that artificial intelligence is pretty much becoming commonplace. But what does AI mean for creativity? Does it mean the ability to gain an intelligent creative or marketing "assistant" that can take on these less creative tasks, thereby freeing you to focus on being truly strategic in your work? Should you embrace it or does it pose as a threat?
Answering all this at the exchange4media Conclave which took place on November 16 in Mumbai, Tamara Ingram, Chief Executive Officer of J. Walter Thompson, the Headline Speaker at the annual event discussed 'Hu(man) and Machine', and whether AI can be creative.
Watch the video here or read the article below:
Ingram addressed the future of creativity particularly in the context of AI. "Five years ago, I never thought that a machine, something like AI will replace what it means to be human," she exclaimed.
The CEO discussed media, how creativity is placed and how AI can help with it all. "AI is going to ask us fundamental questions on what it is to be human. "It's only fair to say that at the moment, we're standing at the edge of a precipice when it comes to AI and data," reflected Ingram. She asserted that the power that AI has, it is changing the way, we are teaching people, it is changing the way products are generated and that in the end will change creativity.
She revealed that if you actually Google search, you will see 4.9 billion searches for creativity and 4.2 billion searches for AI. "AI is becoming as important in people's minds as creativity," Ingram said.
Addressing the dilemma whether AI is a friend or foe, she reflected, "What I found distressing is that when you think about AI that people are very concerned about their jobs and the consequences. When we look at Facebook, American elections and what happened, we think that the information that AI fetches is a help to creativity or is it going to dampen the impact and differentiation."
Ingram shared that her contention today is that there is nothing new in AI. "What's new is the power of what we can do with AI and the power of how it can either help us with creativity or take away from it," she pointed out.
She highlighted AI's power of prediction. "Humans have emotions and that may affect our predictability. The machine has the power to predict like nothing else can. It enables us to predict cancers and generate personalised medicines. It's enabling us to save the world. Products, after all, are things that solve problems. Our job is around producing and marketing of these live-changing products. I believe it will change the world to something much better than what we are seeing."
She touched upon how Alexa is leveraging fashion algorithms that can now help people decide between what looks better on them. "It's human insight but the more we leverage machine-learning, we help people in choosing what they want to wear, eat and how they want to live their lives."
Ingram contended that while there's huge optimism, AI has no judgement and has no morality. "It is an algorithm, a formula. It learns from everything it sees." She explained that how we program our AI, where the morality of thinking is also becomes an important part of our creativity. Ingram emphasised that AI is completely a formula, it can produce art and showcase how it can even make the next Rembrandt.
Making a strong case for the power of imagination, she said, "What makes a difference to creativity is the use of imagination. It is not predictability that makes something a first." The CEO shared the example of Nike and how it changed the emotions about cricket with their ingenuity.
Ingram also asserted that it is the humour and the imagination of human that makes a difference. "I don't think that machines have something to pick on something culturally relevant and decide on how funny it can be. "
She went on to add that creativity never stands still. "All of us need to stop taking humans to one side and machines to another. We need to bring them together," Ingram hinted. Decoding three pillars she believes in, "Humanity, creativity and technology, we believe, is the trick in today's world. It's about bringing these three things together, understanding the insights, what will move people, make them laugh and then doing it with technology because it allows us to bring brand experiences to life in a completely fresh way."
Ingram shed light on how technology can help brands with more differentiation, sharing the example of the KitKat ad campaign which leveraged technology, brand and human insight smartly.
She went on to advise that all of us need to use AI and master the rules to optimise it to its advantage. "Learn the rules like a pro, so you can break them like an artist. AI is here to help. There are rules but to be creative, be differentiated but you have to use them," spelled out Ingram.

exchange4media Group Service
Dr. Subhash Chandra, in an interview with exchange4media, says that ZEEL has a mindset of a content maker while Netflix and Amazon have a trading mentality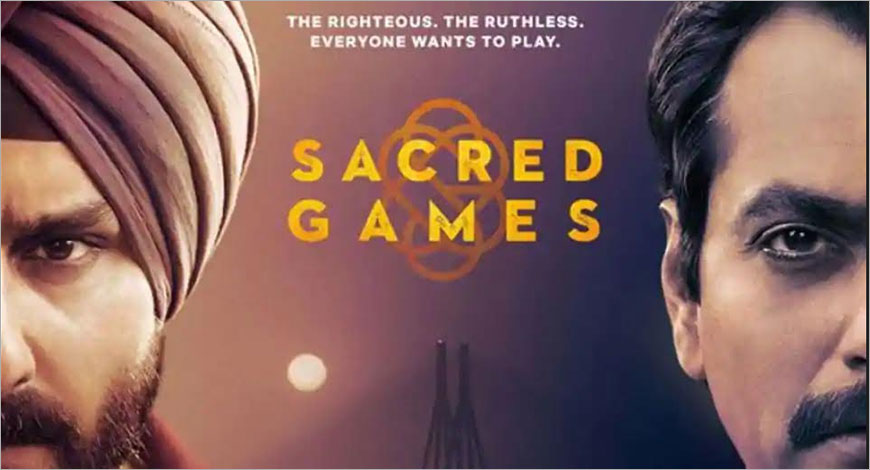 Dr. Subhash Chandra, Chairman, ZEE & Essel Group, believes that if ZEEL had created Sacred Games, it would have cost 40 per cent less than its actual production cost.
"Our people did an analysis of Netflix's Scared Games and said that the same show with the same artistes could have been done 40 per cent cheaper. And yet my producer would have had 15-20 per cent growth," said Dr. Chandra during an interview with exchange4media.
He further said, "Our mindset and DNA is of a content maker, whereas the Netflixes and Amazons of the world, Amazon particularly, have a trading mentality."
Scared Games is the first original series from Netflix in India. Based in Mumbai, the series revolves around a contemptuous Mumbai policeman Sartaj Singh (Saif Ali Khan) who is tipped off on the location of crime lord Ganesh Gaitonde (Nawazuddin Siddiqui). As the lives of these two men collide, it exposes the trappings of a game bigger than both of them. The eight-part series was helmed by acclaimed filmmaker Anurag Kashyap and Vikramaditya Motwane.
(With inputs from Sonam Saini)
Annurag Batra is a serial entrepreneur, media mogul, a journalist and an eternal optimist rolled into one. He is a B. Tech in Computer Sciences, a degree, which he acquired before joining Management Development Institute MDI Gurgaon (Now its Gurugram), one of India's leading Business School. He is a first generation entrepreneur and after acquiring the iconic business media and magazine brand BW Businessworld. a 35 year strong media brand as well as most respected business publication in the country.
Industry sources have confirmed to e4m that the Chief Marketing Officer of OTT service Viu India has stepped down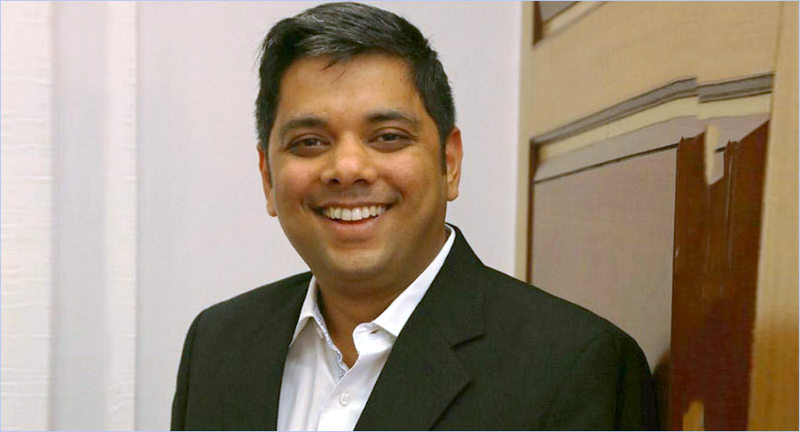 Shantanu Gangane, Chief Marketing Officer, Viu India, has resigned from Vuclip after a stint of more than 1.5 years. Industry sources have confirmed the development with exchange4media. We reached out to both Gangane and Viu India who haven't responded till the time of filing this article. He had joined Vuclip in January 2017.
Viu-India is US-based Vuclip's OTT service launched in 2016. It has launched 12 originals in the first half of 2018.
Prior to this, Gangane was at Times Television Network where he served as the Head of Marketing since August 2014. He was also the Associate Business Head of Movies Now at Times Group between April 2013 and June 2014 after being the Head-Marketing since September 2010.
For three years, he was Senior Manager, Marketing, MTV at Viacom18 Media between September 2007 and August 2010. Prior to that, between December 2005 and August 2007, he was the Senior Brand Manager at Radio City India before which he was the Manager- Marketing at Nickelodeon for 10 months between March 2005 and December 2005.
He started his career with FCB Ulka as a client servicing manager in June 2003.
Senior Correspondent, exchange4media, Mumbai Madhuwanti reports on marketing, OTT and radio with a focus on trends. Based in Mumbai, she has worked across lifestyle, culture, television and retail industry.