5 ad tech trends to look out for in 2017: Siddharth Gupta, Chief Business Officer, GreedyGame
From header bidding and ad fraud to viewability, Siddharth Gupta, Chief Business Officer, GreedyGame, shares five ad tech trends to watch out for in 2017

With digital ad spends surpassing TV ad spends in 2016 for the first time since 2004; 2017 seems to be the year of digital with everyone focusing on what's the 'Next-Big-Thing'. Here are some of the ad tech trends that you should look out for:

The ability to allow multiple advertisers to bid on the same ad spot simultaneously to determine the best price is called header bidding.

When people started growing tired of how Google's ad server favoured its own exchange, publishers reworked their tech stacks to offer inventory to multiple ad exchanges simultaneously before making their ad calls. This was the advent of header bidding. What started as a short-term hack is now considered as the next evolution towards improving revenue for publishers.

2. With new techniques comes new Ad fraud

With header bidding spreading faster than a forest fire, it is essential to nip this one in the bud - domain spoofing.

Domain spoofing creates the illusion of buying premium inventory when in actuality; the programmatic buyers are buying imposter sites through the open exchange. Over time, misrepresented inventory can cost the legitimate inventory sold by publishers reducing eCPMs as imposter sites can never deliver on the same quality.

This activity will become harder, thanks to IAB Tech Lab's new tool call called ads.txt. Similar to robot.txt for websites, publishers will need to now put a text file on their site listing all the exchanges they work with. Buyers can send crawlers to scout publishers' sites and collect these lists. DSPs can then choose to filter inventory so buyers only go through those listed exchanges.

3. Viewability - the next great metric

For all branding campaigns, the first metric that is now being most valued is viewability i.e. the ability for an advertiser to determine if the ad was actually seen.

Simply put, it is a way for an advertiser to gauge the quality of the impressions that they are paying for. This is being considered as a welcome move by everyone. Advertisers can now start demanding for inventory that's actually seen and pay only for viewable impressions. This should reduce the available inventory for qualified impressions. Once the impressions volumes decrease, the publishers will demand higher CPMs in order to retain revenue.

But there are some issues which still loom around this metric such as the right percentage over which viewability will not impact campaign performance, standardisation of measurement as numbers vary across vendors since each claims to use a superior technology than the other. We shall find soon enough how this pans out in 2017.

A quick tip for advertisers, a solution to viewability is to go native with the ads.

4. Cross device tracking

The digital consumer has always had a habit of spreading his/her behaviour across devices, now more than ever with 3.6 devices on an average. Companies such as Drawbridge and Tapad are now claiming to aggregate information about ads served on smartphones, tablets and desktops, and then use statistical models to infer who is using which device. Most of these work on probabilistic models and the exact accuracy of these are unknown at the moment. We shall wait to see what 2017 holds for us.

5. More focus on the user

Publishers want to clean up and improve user experience while maximising monetisation opportunities. Advertisers realise that what's best for everyone—cleaner ad tech, improved focus on ad experience and better ad creative.

Advertisers want effective ads, not wasted spend. The year 2016 saw advertisers leaning higher towards social platforms such as Facebook, Instagram, YouTube and Snapchat in order to combat their fear of fraud. This resulted in driving up CPMs but driving down advertiser ROI.

In 2017, advertisers are expected to index back to the broader media market to gain lift in ROI and rebalance pricing. The trend will be further accelerated because of doubts planted by Facebook's metrics mistakes, the decline of Twitter growth and the exposure of large botnets throughout these platforms.

(The author is Chief Business Officer at GreedyGame)

Disclaimer: The views expressed here are solely those of the author and do not in any way represent the views of exchange4media.com
The author is Chief Business Officer at GreedyGame
The social media giant has said that only about 30 million users were "actually" affected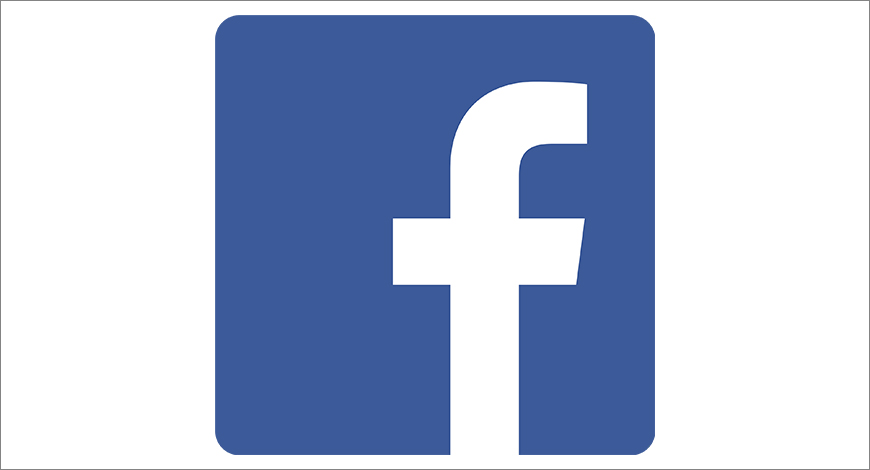 An online attack that was believed to have exposed the data of near 50 million Facebook users last month actually affected about 30 million users, the social media giant said as it released details of the leak on Friday night.
"We now know that fewer people were impacted than we originally thought. Of the 50 million people whose access tokens we believed were affected, about 30 million actually had their tokens stolen," Facebook said.
Explaining in detail how the attack was carried out, the company said that first, the attackers already controlled a set of accounts, which were connected to Facebook friends. They used an automated technique to move from account to account so they could steal the access tokens of those friends, and for friends of those friends, and so on, totalling about 400,000 people.
The attackers used a portion of these 400,000 people's lists of friends to steal access tokens for about 30 million people. For 15 million people, attackers accessed two sets of information – name and contact details (phone number, email, or both, depending on what people had on their profiles). For 14 million people, the attackers accessed the same two sets of information, as well as other details people had on their profiles. This included username, gender, locale/language, relationship status, religion, hometown, self-reported current city, birthdate, device types used to access Facebook, education, work, the last 10 places they checked into or were tagged in, website, people or pages they follow, and the 15 most recent searches. For 1 million people, the attackers did not access any information, Facebook said.
Explaining how they detected the attack, Facebook said, "We saw an unusual spike of activity that began on September 14, 2018, and we started an investigation. On September 25, we determined this was actually an attack and identified the vulnerability. Within two days, we closed the vulnerability, stopped the attack, and secured people's accounts by resetting the access tokens for people who were potentially exposed. As a precaution, we also turned off "View As."
"We're cooperating with the FBI, which is actively investigating and asked us not to discuss who may be behind this attack," the company added.
exchange4media Group Service
The agency will work closely with PHD India that won the smartphone brand's digital media duties earlier this year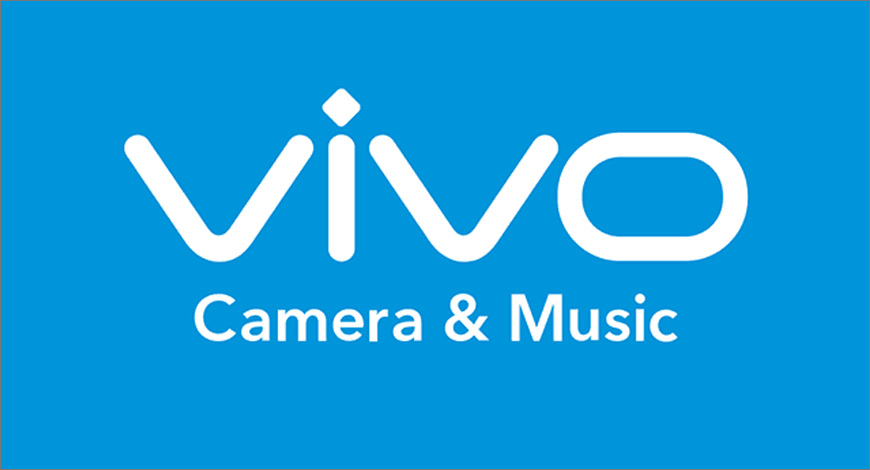 Bang in the Middle (BITM) has been awarded the digital creative duties for Vivo India, say reports. The agency will work closely with PHD India that won Vivo's digital media duties earlier this year, with the account being managed from Delhi.
Speaking on the appointment, Jerome Chen, CMO, Vivo India, says in a press note released to media organisations, "When we were looking for an agency for our digital mandate, we wanted a team with an exceptional track record in digital capabilities and creative brand campaigns. With the rising digital consumption, it is imperative to create a differentiated online marketing strategy that breaks through the clutter and strengthens recall, preference, and consideration for Vivo products across categories. I am confident that our partnership with both PHD India and BITM will further help Vivo to build greater visibility through unique campaigns."
According to reports, Prathap Suthan, chief creative officer and co-founder, Bang in the Middle, says in a press release, "As an agency, we are more than thrilled to work with Vivo. It's a brand that speaks to its audience using products that clearly redefine the edge of mobile technology and design. And more importantly, Vivo effectively understands and encourages the focus on creating and producing original and distinctive work. It's a brand of these new times, and we are completely keyed up to do great work together."
exchange4media Group Service
Through the 'Status' feature, users share text, photos, videos and animated GIFs.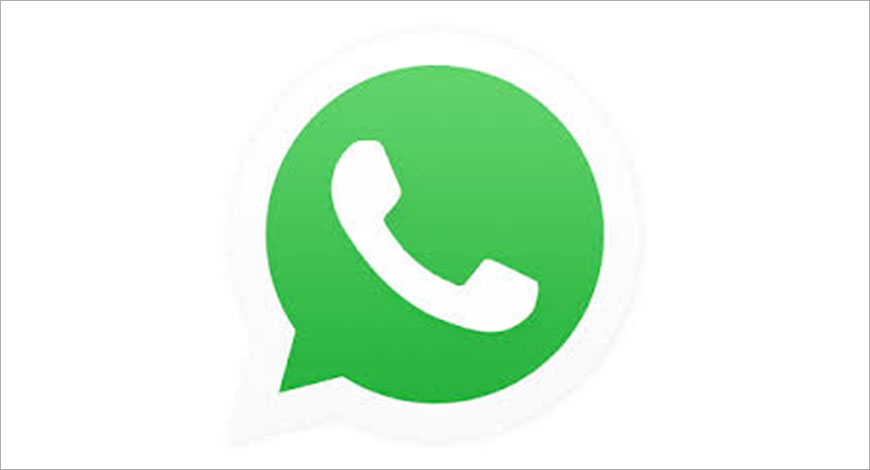 Facebook-owned messaging app WhatsApp may add advertisements to be displayed in the 'Status' section of the app, according to media reports.
Through the 'Status' feature, users share text, photos, videos and animated GIFs. These, however, disappear after 24 hours.
One of the media reports quoted a tweet from fan-site WABetaInfo that tests Whatsapp features. "WhatsApp beta for Android 2.18.305: WhatsApp is implementing in this version ads for Status. They are not visible yet and the feature will be enabled in future," the tweet reportedly read.
According to earlier reports, the advertisements would be powered by Facebook's native advertising system. Speculations about this have been doing the rounds ever since Facebook acquired WhatsApp.
exchange4media Group Service
Turns out both ecommerce giants are harping on the word 'budget' to expand their reach and bring the next wave of consumers online. But will it work?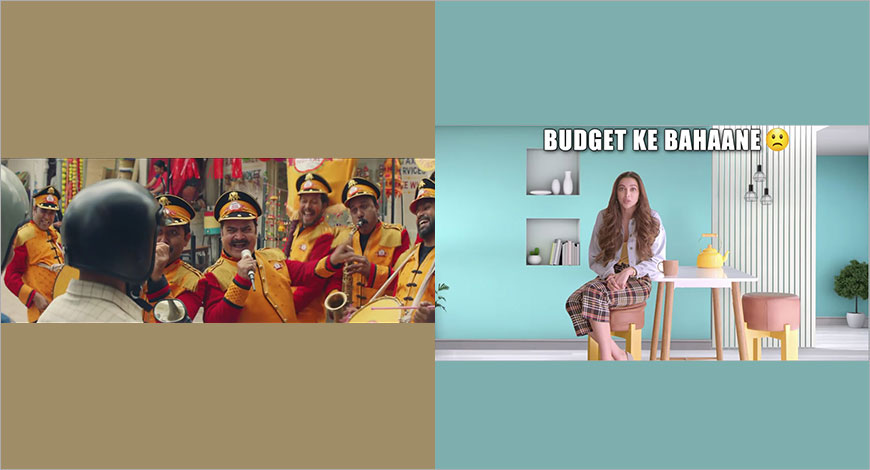 It's a funny coincidence how this festive season both ecommerce giants- Flipkart and Amazon- are running their large-scaled campaigns themed around a common (shopping) deterrent. That deterrent is budget.
Global ecommerce portal Amazon brought its Great Indian Festival Band on screen and ground with the promise of 'Ab khushiyon ke beech budget nahi aayega, poora India, Great Indian Festival manayega (now budget will not come in the way of happiness, India will celebrate the Great Indian Festival).' Meanwhile homegrown marketplace Flipkart, which is flush with $16 billion from US retail giant Walmart, has top celebrities Amitabh Bachchan, Deepika Padukone, Alia Bhatt, Saina Nehwal, Virat Kohli and MS Dhoni etc advising consumers how 'The Big Billion Days(BBD)' sale makes them 'budget se mukt' (free from budget). Both sales kicked off on October 10.
For Ravi Desai-Director, Mass and Brand Marketing, Amazon India, there is constant endeavour to make "shopping more affordable and within the reach of every family's festive budget."
"Customers can save more while shopping and not feel constrained by budgets this season. Our programs such as Amazon Pay EMI, no-cost EMI on Debit & Credit cards & Exchange will make shopping on Amazon.in even more special and valuable," shares Desai.
Kunal Dubey Director - Brand Marketing + Media Head, Flipkart highlighted the fact that since budget 'has always been this monster on our back' it led to 'Ab India Hoga Budget Se Mukt' campaign.'
But Flipkart took their campaign a notch higher by leveraging on Indians' love for bargaining. This is a voice-enabled bargaining experience the portal provides in partnership with Google Zoo on Google Assistant that lets consumer negotiate for different products listed on the online marketplace directly using their voice.
Talking about previous years' themes, Dubey mentioned of keeping guardrails for BBD. He shares, "These are: it needs to be colloquial, it needs to match the stature of BBD and its scale, and it needs to solve people's shopping needs. In 2016 – 'Itne Main Itnaaa Milega' (when the norm is itne main sirf itna hi milta hai) and in 2017 it was 'Ab mehengaai giregi' (when inflation is the one thing that the nation cribs about). In both these cases we presented campaign ideas where our intention was to see how we could come up with something that showcases that during BBD the value of the money goes up. Rs 100 should look like Rs 1000."
Tapping the hinterlands
It's a no brainer that the next wave of economic growth for brands is coming from the hinterlands as India's metropolitan consumer reach is nearing a saturation point. Also, ecommerce is the default shopping mode only in big cities which explains its tiny 2-4 per cent contribution to India's retail sector.
Amazon and Flipkart are on course to change that and bring their next billion consumers online. This clearly explains Flipkart's strategy of roping in regional stars, namely Prosenjit (Bengali), Tammannah Bhatia (Tamil), Mahesh Babu (Telugu), Yash (Kannada) and Mahesh Manjrekar (Marathi) in their commercials in order to catch the attention of consumers in regional markets. It has been pursuing aggressive 360 degree marketing strategy for its fifth edition of BBD with couple of hundred TVCs and few million digital videos apart from OOH, print and radio.
On the other hand, Desai shared that like previous year Amazon is following 'a two-pronged strategy targeting the Rest of India and the South separately.' So there lies the expectation of a significant jump in the number of consumers from these region. He shares, "In this campaign as well Amazon.in has picked up something that is peculiarly Indian, a band, which is symbol of celebration and happiness across India. With this campaign, Amazon.in hopes to welcome millions of new customers and have also launched a Hindi app as a red carpet to them."
Flipkart and Amazon are expected to record sales of $2.5-3 billion during the five-day event this year, according to Redseer estimates. Only time will tell if the Indian arm of the global ecommerce portal will be able to edge past its Indian-based rival that has been forging ahead during festive sales for the past two years.
Expert speak
Brand experts feel confident that the ecommerce giants will be able to get the tier-II and III geographies to shop online. For Harish Bijoor, Founder, Harish Bijoor Consults Inc, Flipkart already has its 'early set of customers in its kitty' from urban markets (who have already been reached out through digital). "As far as new customers (also the next level of tier-II towns) are concerned they have to be reached out through traditional media. It's essentially a ladder which ecommerce companies will use going forward."
N Chandramouli, CEO, TRA, says, "Each one is advertising the category more than themselves. Having said that Flipkart will stand out for sure for the icons they have used."
Kiran Khalap, Co-founder & MD, Chlorophyll, points out that more than the content of advertising is their preparedness to deliver on-ground. He adds, "This they have attempted through assisted e-commerce, where local retail shops help rural consumers choose from Amazon catalogues, place the order on-line and then fulfill the order. (Amazon announced that they now reach all 19100 pin code areas in India)."
For Khalap a lot still remains to be done. He points out where they lag, "What the e-commerce companies have not been able to cope in communication is local language communication: 95 per cent of video consumption online is in Indian languages and voice-based search has grown by 270 per cent. So the advertising campaigns are the tip of ice-berg. e-commerce giants will have to work hard to customise content (even web sites and catalogues) to local tastes and new voice-based users."
Senior Correspondent, exchange4media, Mumbai
Net profit was higher by about 33 per cent at Rs 407.2 crore as compared to Rs 306.6 crore in the previous year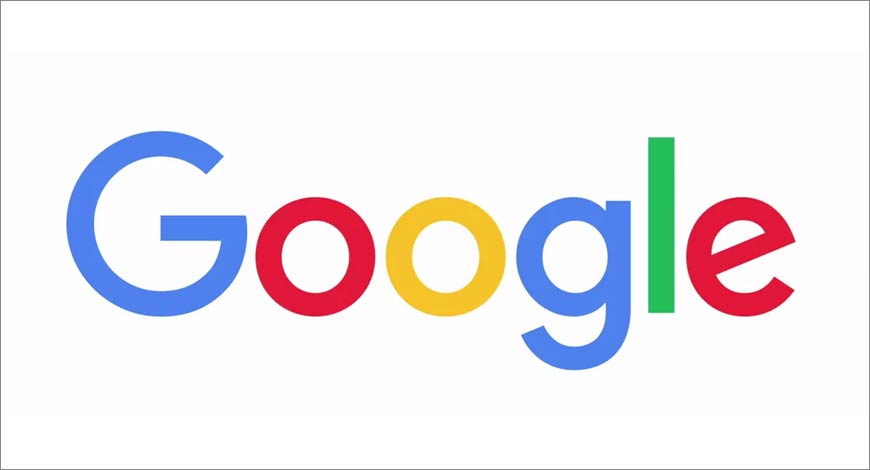 Google India revenues have grown 29 per cent to about Rs 9,338 crore in 2017-18 over Rs 7,239.5 crore in 2016-17, according to Registrar of Companies filing shared by market intelligence firm Tofler. The net profit was higher by about 33 per cent at Rs 407.2 crore as compared to Rs 306.6 crore in the previous year.
Google India's total expenses rose nearly 29 per cent to Rs 8,710.9 crore from Rs 6,760.4 crore in 2016-17 as it continues to invest heavily in the fiercely competitive Indian market.
According to the filing, advertising revenue contributed about 69 per cent of the company's turnover, while the share of IT-enabled services stood at 18 per cent and that of IT services was at 13 per cent. According to the DAN e4m digital report, the digital advertising marketing in India is expected to be worth Rs 10,852 Cr. Google now makes up nearly 60% of that with the tech giant earning as much as Rs 6443 Cr from India in ad revenue alone.
During 2017-18, Google India made 10 CSR grants, totalling about Rs 20.3 crore to NGOs working to improve the quality of education, and for safety of children.
exchange4media Group Service
To support local businesses, Httpool is now the official reseller partner for Facebook in the Balkans including Bulgaria, Croatia, Serbia and Slovenia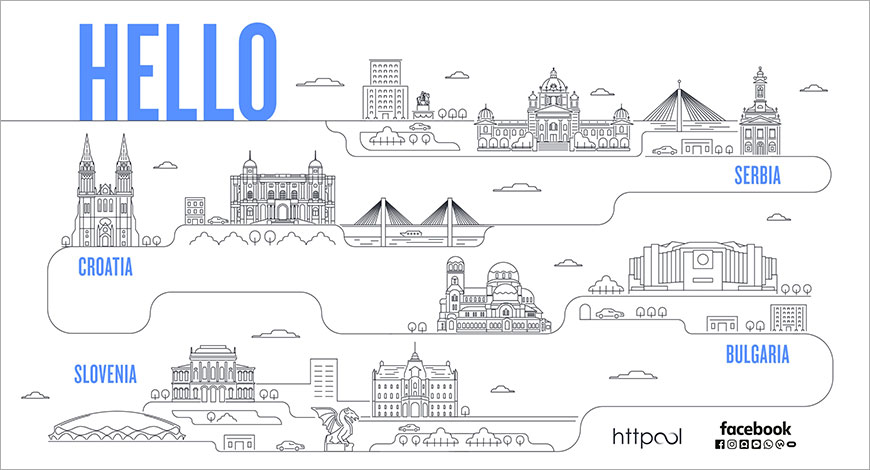 Httpool, a subsidiary of Internet Media Services (IMS), and Facebook announce strategic partnership in the Balkan region. Httpool is now the official reseller partner for Facebook in the Balkans, including Bulgaria, Croatia, Serbia and Slovenia.
Httpool, is the international cross channel advertising network that offers broadest range of ad network products and solutions across display, video, engagement, social and performance channels. Facebook recognises the opportunity for this long-term partnership to aid local agencies and advertisers in reaching greater audiences and engaging with users, improving potential of the local businesses.
Httpool, as the new Facebook's official ad sales partner, will provide support, knowledge and expertise to local businesses and assist them with marketing strategies across Facebook, Instagram, Facebook Messenger and Whatsapp. The goal of the cooperation is to provide in-country support to advertisers in Balkans by a partner with a strong position, expertise and a proven track record in the region.
"We've designed our reseller program to bring all of our knowledge and expertise to advertisers in countries in the Balkan region where Facebook doesn't have a physical presence. Today we are excited to go one step further to add even more value to businesses in the region," said Robert Bednarski, Country Director, CEE, Facebook.
"This partnership is another proof of Httpool's leading position and successful execution in the region. We are excited to assist Facebook in introducing the latest advertising solutions to the region and provide brands and agencies a first-hand support at the highest execution level," said Aljosa Jenko, Founder and CEO, Httpool.
The partnership will introduce Facebook's best practices, training, strategy development techniques and local payment options to the region with the help of Httpool's expert advertising operations processes. Agencies will further benefit from team trainings, direct billing and direct support with advertisement policy issues.
"Advertisers in the region use Facebook and Instagram to connect with their audiences in meaningful ways. Thanks to the strategic partnership with Httpool we will be more useful to them providing specially designed trainings and experts' support," commented Rustam Ziganshin, Reseller Partner CEE at Facebook.
exchange4media Group Service
Netflix is said to have dedicated Rs 600 cr per year for original content in India and Amazon committed Rs 2,230 cr last year, which is expected to be allocated over two-three years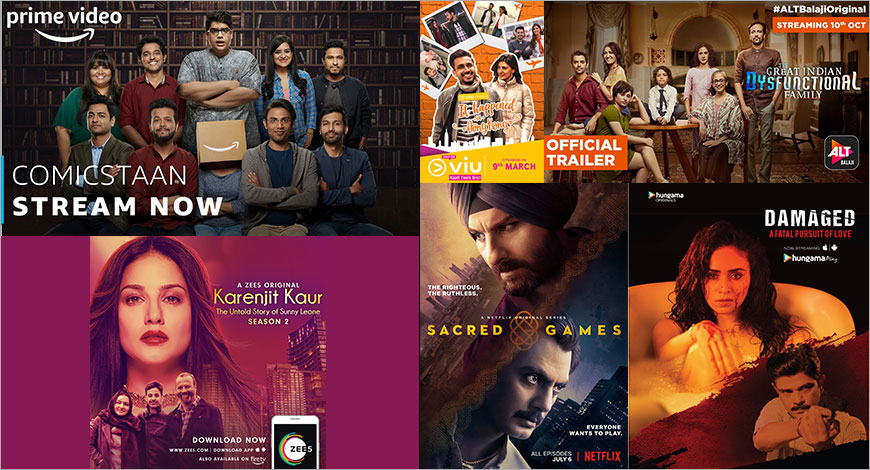 If year 2017 was about a dramatic increase in the number of subscribers in the OTT space, 2018 will definitely be remembered for the robust growth in content production.
Global streaming service Netflix has reportedly dedicated close to Rs 600 crore per year for original content in India. Similarly, Amazon committed a bulk figure of Rs 2,230 crore for original Indian content in 2017, expected to be allocated over the course of two-three years. Coming to the local platforms, Balaji Telefilms' ALTBalaji intends to invest up to Rs 500 crore over the next three years, majority of which will be dedicated to strengthening its content offerings. Also, ZEE5, launched early this year, has so far released 15 originals across six languages. Punit Goenka, MD & CEO of ZEEL, in a recent interview said that "a lion's share" of their investments for the next two-three years will be in the digital space.
Content Scaling Up
The increase in the investment has resulted in a significant increase in the scale and quality of content production. Now almost all players, from the global giants to local players, are working on long-form content.
Monika Shergill, EVP & Head, Content, Viacom18 Digital Ventures agrees. "The year 2018 shows us the early signs of the power and the scale at which OTT platforms will be operating. It's the year when large-format content has come out at a scale reflecting the global standards. It has been the most defining year, as it gives us a sense of how big this market is going to be in the coming years."
According to Shergill, the tremendous growth of OTT platforms has been driven by their unique position to offer personalised entertainment to the consumer at their convenience.
Zulfiqar Khan, Managing Director, Hooq, too agrees that year 2018 should be known as the inflection point for content. He believes that the real content play started playing up post mid-2018 and now there's no stopping back.
"If we have to categorise it year-wise, 2017 was the inflection point for infrastructure, with Jio making internet available and accessible to all. Year 2018 should be known as the inflection point for content. There's no stopping back," says Khan.
Beginning last month, Hooq, with the tagline 'Home for Hollywood,' is offering big-ticket American shows such as The Big Bang Theory, Arrow, SWAT, The Oath, Flash on the same day as their overseas release.
This lapping up of content is bringing in subscription and advertising revenue, says Uday Sodhi, EVP and Head – Digital Business, Sony Pictures Networks India (SPN).
"It's true for most of us (OTT players). We are seeing a significant movement in consumption--in terms of time spent, overall quality of content and the number of users coming to our app. As a result, there is also a significant transaction on the subscription side. Advertising has seen a strong growth. For instance, FIFA World Cup had 36 sponsors. Therefore, we will continue to ramp up our investment on content," Sodhi added.
The changing environment has also brought about a change in the type of content being produced. According to Ajay Chacko, Co-Founder and CEO, Arre, long-form & quality shows and franchises with multiple seasons have become the preferred format as against the early-day trend of short form/snacky/ UGC content."
The year, meanwhile, also saw a proliferation of original regional content, with players like Viu India venturing into the Tamil market and ZEE5 & Sony LIV launching in different languages.
Talking about the boost that the regional markets have given to the OTT players, Bimal Unnikrishnan, Content Head, Viu India, says, "The proliferation of localised regional content also saw an upward rising trend which dominated the video consumption at large. The consumption of content on the digital medium started gaining immense momentum with the advent of regional expansion by these OTT platforms."
According to Ali Hussein, COO, Eros Digital this production of quality content had to eventually happen.
"Content production has a cycle of 12-18 months. Unless the planning started in 2016-17, players wouldn't have be able to deliver products in 2018," he says.
"From the technology standpoint, there's been an evolution of how content has been served to offer different experiences. From business point, it's fantastic as we see a healthy balance among telecoms, distributors, content partners and production," he adds.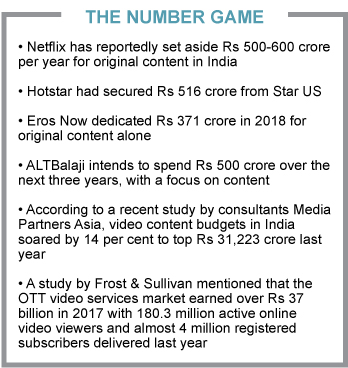 Ample scope of work
India's diverse demographics give OTT players in India ample scope to work with several production houses, independent directors and content creators to offer differentiated yet targeted offering.
For instance, Netflix has partnered with Pocket Aces' web series division Dice Media to create scripted shows. Last week, its popular series 'Little Things Season 2' made its debut on the OTT platform. The content company has five shows lined up with different OTT platforms. It also has content from The Viral Fever (TVF).
Talking about the reasons behind OTT players joining hands with content creators, Ashwin Suresh, Founder, Pocket Aces, points out that these platforms want to associate with the younger audience by creating content of their choice.
"OTTs have realised that to capitalise on a younger audience, they need to create content that resonates with them. The most obvious way to do it is to tie up with content companies that have been creating content for this audience for a long time and understand the tone and the grammar of content creation on digital. It's a natural fit for them. So more and more OTTs will start to come to creators like us."
Arre has 130-140 hours of original content on pre-production, scheduled to roll out from this month onwards. This includes seven shows of its own (on Arre and other platforms) and seven on the studio side commissioned for other OTT platforms.
With so many hours of programming to be rolled out, the content game has just begun. This has set the foundations for bigger scale and quality content, making the future of the OTT industry bright, as Vijay Subramanium, Director & Head, Content, Amazon Prime Video, India, sums up, "There is a significant customer demand for entertainment. India's streaming video space is growing rapidly, primarily driven by growth in mobile broadband, lower data charges and significant investments in the digital media ecosystem. The future of the streaming industry looks bright."
Senior Correspondent, exchange4media, Mumbai Madhuwanti reports on marketing, OTT and radio with a focus on trends. Based in Mumbai, she has worked across lifestyle, culture, television and retail industry.
Not just businesses, Facebook is also nurturing the entrepreneurial spirit of students and is encouraging them to think about deep tech and product innovation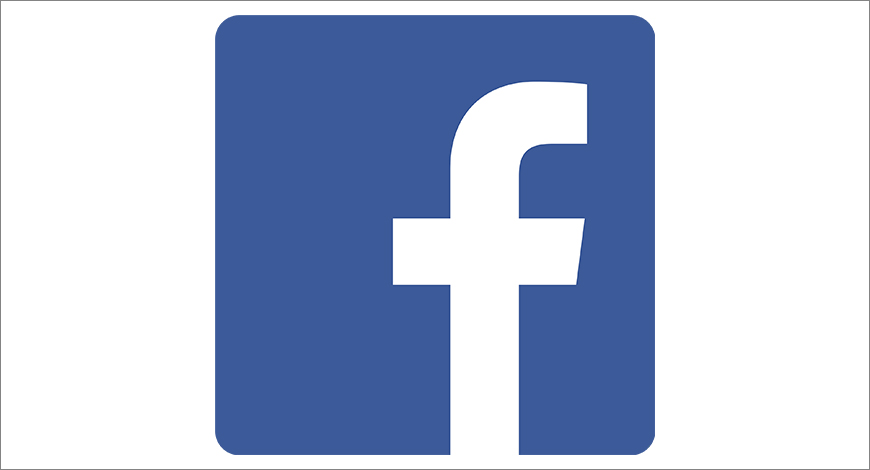 Facebook today said that it is devoted to foster the growing tech ecosystem in India and reaffirmed its commitment to offer valuable and meaningful support to more entrepreneurs & startups through its key programs.
Speaking at Facebook India Startup Day, an initiative to celebrate stories of tech and a forum to bring the ecosystem together, Satyajeet Singh, Head of Platform Partnerships, Facebook India and South Asia, remarked, "We believe when startups flourish, India will prosper. At Facebook we are committed to paving the way for the success of the new generation of startups in India and understand that access to resources, people and networks can be a powerful catalyst for their growth. That's why we are creating programs that can fuel startups to build businesses of tomorrow through mentoring, regular trainings, workshops and meetups."
"Within this year, we have worked closely with over 200 startups through our programs: India Innovation Hub, SheLeadsTech and Code for the Next Billion, to help them build better products and grow their businesses. Our initiatives seek to empower India's vibrant startup ecosystem; be it helping startups with the use of emerging technologies like AR/VR, giving women-led startups the right channels, or supporting companies that are building solutions for social impact," Satyajeet Singh added.
Not just businesses, Facebook is also nurturing the entrepreneurial spirit of students and is encouraging them to think about deep tech and product innovation. It said its first batch of School of Innovation program, of 10 student teams have built their VR ideas into working product prototypes which will showcased on a demo day, early next year. Besides these programs, 21,000 people have also completed self- training modules via Facebook's Startup Training Hub, which was launched last year.
Pledging more support, Facebook announced that it is expanding efforts to include more cities and aspiring entrepreneurs, and outlined ways it would be supporting startups in the coming year:
SheLeadsTech Roadshow: Facebook's flagship program for women-led startups, SheLeadsTech will see more organized efforts in Tier II cities via SheLeadsTech Roadshow, a movement to inspire more women to think technology and entrepreneurship, and convert their ideas into startups. Through community efforts and encouragement, SheLeadsTech Roadshow will grow women networks to learn from other women about challenges and opportunities and take the leap to realize their entrepreneurial dreams. To begin with, SheLeadsTech Roadshow will travel to over 10 cities including Jaipur, Panjim, Kochi, Chandigarh, Ahmedabad, Coimbatore, Bhubaneswar, Guwahati and Shillong. Currently, SheLeadsTech program supports over 170 women founded startups in 24 cities by providing access to community, tools, mentorship and resources to overcome barriers and succeed in building a business in technology.
Is setting up three Innovation Hubs: Facebook will collaborate with co-working spaces in Delhi, Mumbai and Bengaluru to set up community hubs called Innovation Hubs, that will seek to foster innovation by hosting mentor hours and trainings for startups. This comes in close to the first anniversary mark of India Innovation Hub in Hyderabad, which saw VR startups (from India Innovation Hub Accelerator Program) benefit from coming together for bootcamps and online interactions that helped them to build their ideas.
Will double its reach via Developer Circles : India is home to one of the largest developer and startup communities, and we have been working to create a network of developers. Through Developer Circles we provide developers a platform to connect and collaborate , and encourage community learning and coding via local meet ups and online groups. Today, we have a community of 50,000 in 15 cities and plan to expand to 100,000 developers in over 20 cities by June 2019.
Keeping up with the spirit of The Facebook India Startup Day, Facebook also hosted India Startup Awards to recognise some of the most path-breaking work of India's disruptive startup ecosystem and awarded winners in five categories including:
She Leads Tech to recognize the most successful tech startup launched and or led by a woman founder or co-founder

Greenway Grameen a startup that designs & distributes life-improving products amongst low-income markets. Its products solve some of the most critical problems that consumers face like clean cooking, electricity access and even internet use.

Building for the World: to recognize a company that has seen success outside India and are working on solutions that are being used on a global scale

Nanoclean a company that produces affordable bio safe nanofibers with its proprietary polymer technology. Nanoclean Limited's first commercial product, Nasofilter, is the first ever non-inserted, hypo allergenic and self-adhering nanotechnology-based respiratory disposable nasal filter in the world. Costing just Rs.10 and very convenient to use, it has the potential to change how India and the rest of the world uses respiratory protection devices.

Building for Tomorrow: to award a startup using emerging technologies such as AR/VR to reinvent how business and society can come up with solutions

Scapic, a platform that lets people create, share and explore immersive experiences. It helps users to build Virtual, Augmented or Mixed Reality content easily, for social media, the web and spatial devices.

Building for the Next Billion to recognize startups developing and implementing solutions for social, cultural and environmental issues in India

Aye Finance, a startup built on the mission of transforming the micro and small enterprise lending in India by providing inclusive finance at affordable price to this 'missing middle'. Aye Finance has developed a unique "Cluster-based Credit Assessment" methodology that utilizes deep insights of operations of a business cluster and make good lending decisions despite the absence of business accounts, credit histories or banking track records.

Community Builder to recognize startups that are building solutions to support the developer startup community in India

Hasura a platform that helps developers build, develop and scale their apps. It has instant APIs for rapid development, and it helps create a to-do app within three minutes.
exchange4media Group Service
Portal allows you to call Facebook friends and connections on Messenger even if they don't have Portal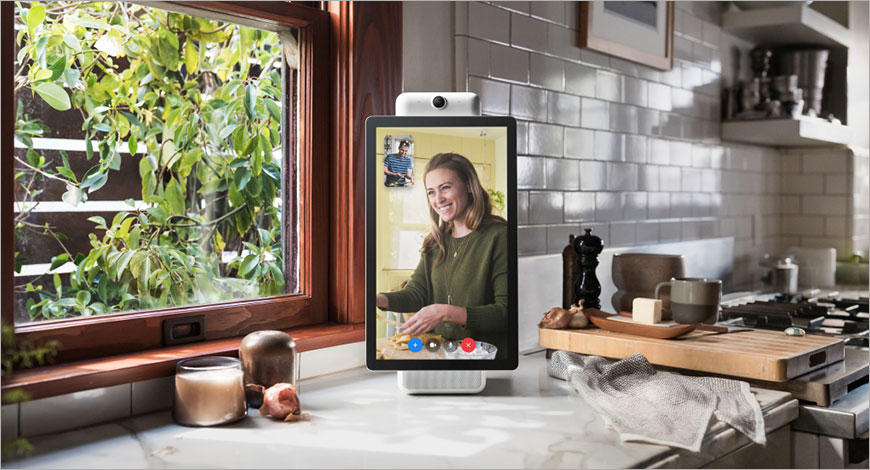 Facebook announced Portal and Portal+, two new Artificial Intelligence (AI) powered video communication devices for the home that dramatically change the way you can keep in touch.
With a wide screen display of 10-inch 1280 x 800, Portal from Facebook improves video calling and lets you enjoy quality time with family and friends — hands and distraction free. You can also opt for a 15-inch 1920 x 1080 pivoting display with Portal+. Both models are designed to help you feel closer to the important people in your life and make video chats feel less like a call, and more like you're actually in the same room.
Portal and Portal+ are available for pre-order in the US – from Facebook at portal.facebook.com, as well as Amazon and Best Buy – and will begin shipping in November. Portal home comes for $199 and Portal+ will cost $349.
Powered by AI, Portal's Smart Camera and Smart Sound technology take all of the guesswork out of video calling, letting you enjoy a more convenient, hands-free experience. Whether you're cooking in the kitchen or chasing the kids around the living room, Smart Camera stays with the action and automatically pans and zooms to keep everyone in view. Smart Sound minimises background noise and enhances the voice of whoever is talking, no matter where they move. It's like having your own cinematographer and sound crew direct your personal video calls.
Connect with Facebook and Messenger Friends
You can call Facebook friends and connections on Messenger even if they don't have Portal. Calls can be made to and from Messenger-enabled smartphones and tablets. Portal supports group calls of up to seven people at the same time.
Voice Control + Alexa
Portal offers hands-free voice control. You can start a video call simply by saying "Hey Portal" and noting who you'd like to call. Portal also has Amazon Alexa built in, so you have access to a robust voice experience to ask for sports scores, check the weather, control smart home devices, order groceries, and more.
Built with Privacy + Security in Mind
Privacy and security are important when you bring new technology into your home. Portal has been designed with tools that give you control, such as -
You can completely disable the camera and microphone with a single tap.
Portal and Portal+ also come with a camera cover, so you can easily block your camera's lens at any time and still receive incoming calls and notifications, plus use voice commands.
To manage Portal access within your home, you can set a four- to 12-digit passcode to keep the screen locked. Changing the passcode requires your Facebook password.
Portal is up front about what information it collects; it helps people understand how Facebook will use that information, and explain steps taken to keep it private and secure
Facebook doesn't listen to, view, or keep the contents of your Portal video calls. Your Portal conversations stay between you and the people you're calling. In addition, video calls on Portal are encrypted, so your calls are always secure.
For added security, Smart Camera and Smart Sound use AI technology that runs locally on Portal, not on Facebook servers. Portal's camera doesn't use facial recognition and doesn't identify who you are.
Like other voice-enabled devices, Portal only sends voice commands to Facebook servers after you say, "Hey Portal." You can delete your Portal's voice history in your Facebook Activity Log at any time.
Immersive Experiences
Portal also enables shared activities like listening to music together or watching some of your favourite shows. It has partnered with Spotify Premium, Pandora, and iHeartRadio, as well as Facebook Watch, Food Network and Newsy — and are slated to add more soon.
They will also incorporate augmented reality (AR) effects — powered by our Spark AR platform — to make calls even more fun and interactive. Story Time brings stories to life with custom sound effects and visuals. Smart Camera helps you read a fun story via a simple teleprompter, perfectly framed, while your loved ones on the other side watch as your face and voice transform into the story's characters.
And when you're not on a call, Portal's Superframe can display your favorite photos and videos and important notifications like birthday reminders, etc.
Visit portal.facebook.com for more information
exchange4media Group Service
The bug was discovered earlier this year during Google's Project Strobe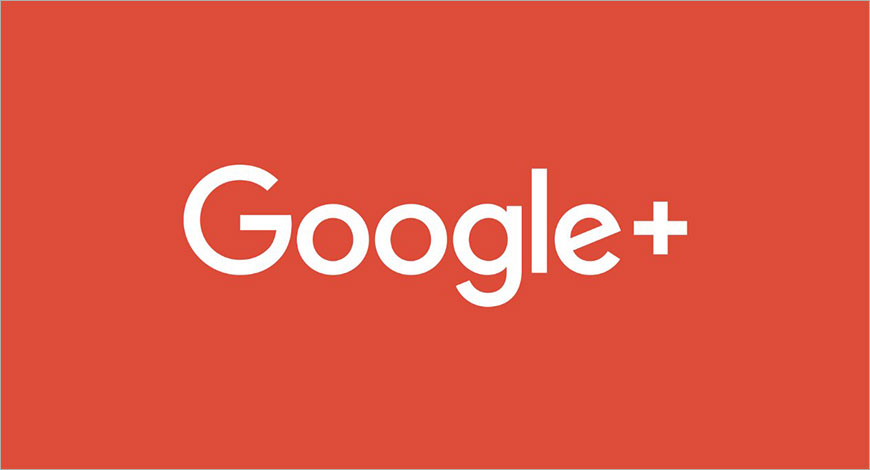 Google has decided to shut down its social networking service, Google+ for its consumers, over the next 10 months. This comes after it was found that a bug in the API for Google+ had exposed not only the data of its users who had granted permission but also that of their friends to third-party app developers. However, Google says there is no evidence which indicates that the developers even knew about the glitch, or that any profile data was misused.
It is believed that approximately 500, 000 users could have been affected by the bug. The company stated that the glitch was limited to the optional profile fields, such as the user's name, email address, occupation, age and gender, and not any other area or services such as Google+ posts, messages, Google account data, phone numbers or G Suite content.
In a blog, Ben Smith, Vice President of Engineering for Google, revealed that the bug was discovered in an effort called Project Strobe which began early this year, calling it "a root-and-branch review of third-party developer access to Google account and Android device data." He continued, "Our Privacy & Data Protection Office reviewed this issue, looking at the type of data involved, whether we could accurately identify the users to inform, whether there was any evidence of misuse, and whether there were any actions a developer or user could take in response. None of these thresholds were met in this instance".
He also said, "The review did highlight the significant challenges in creating and maintaining a successful Google+ that meets consumers' expectations. Given these challenges and the very low usage of the consumer version of Google+, we decided to sunset the consumer version of Google+".
The glitch comes at a time when the issue of data privacy is at the forefront after social media giant Facebook has come under immense scrutiny in the wake of the Cambridge Analytica data breach.
exchange4media Group Service