SHAREit appoints Karam Malhotra as CEO for the Indian market
Karam Malhotra will lead the business in the Indian market in an effort to deepen its reach into the Indian market
SHAREit, India's largest content-integrated distribution platform has appointed Karam Malhotra as the CEO for India. With an aim to deepen its reach into the Indian market, sharpen the focus on local consumers, attain more user base in India and build into an infrastructure company, Karam Malhotra will lead the business in the Indian market.

SHAREit recently acquired South India's number one OTT platform FastFilmz which was co-founded by Karam Malhotra in 2015. With the acquisition of FastFilmz, Karam Malhotra, the founder of FastFilmz became the CEO of SHAREit India. In 2008, Malhotra started his career as a senior analyst in McKinsey & Company. In 2011, Karam went to Chicago, USA and attended Kellogg School of Management in Northwestern University. Karam then returned to McKinsey London where he ended up as a Junior Partner in the firm serving media, entertainment and tech clients in Asia and Europe. Besides being the co-founder of Fastfilmz, Karam also co-founded Greatest Common Factor (GCF), an ed-tech company which looks to revolutionize how students prepare for exams and consume digital first education content in the competitive learning space.

Speaking on the development, Karam Malhotra, CEO, SHAREit India says, "Increase in the digital content in India has always been at a high rate and will continue to grow over the years to come. Content developers in India are focusing on developing high quality content, country's hugely diverse local markets still remains a challenge. SHAREit is looking forward to ramp up its presence in the country and capitalise on the massive shifts in consumer behavior. My vision for SHAREit is to nurture a community that looks to share all aspects of their digital entertainment, using technology at the core of new user experiences. I am excited to bring all our learnings from FastFilmz of serving the masses and apply that to SHAREit to further drive its popularity in the country."

With an aim to become India's leading social digital entertainment platform, SHAREit has collaborated with leading Indian content aggregators to strengthen its content catalogue. Recently, SHAREit has partnered with companies like Times Music, Speed Records, Comedy One and Juggarnaut book publishing etc. These partnerships with all the local content generators and aggregators have been made with an aim to become the largest source of entertainment for its users in India.

SHAREit has over 1.5 billion users globally and the app has reached out to more than 200 countries and regions and it is currently available in 39 languages. It is the most preferred platform for data sharing and content acquisition among internet users worldwide. SHAREit has over 400 million user base in India and wants to make digital content accessible for everyone.
exchange4media Group Service
Aditya Ghosh credited with turning IndiGo into one of the largest and the most profitable airline in India.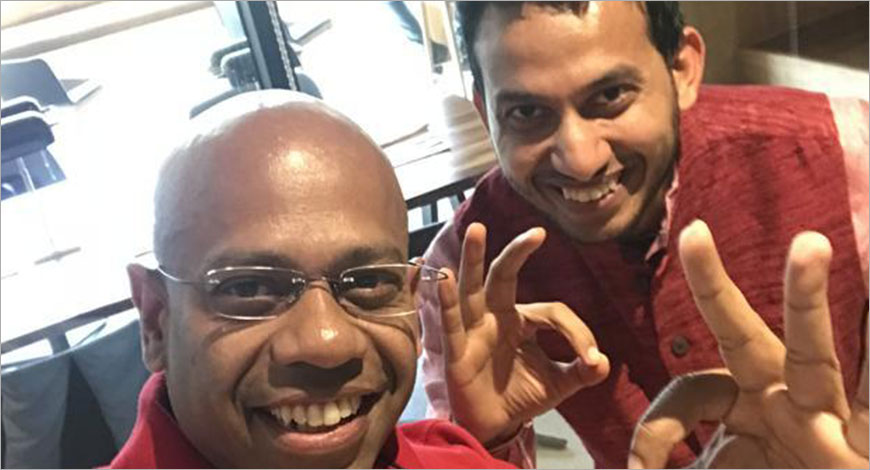 Hospitality start-up OYO Hotels has appointed former IndiGo President Aditya Ghosh as its new Chief Executive Officer (CEO) for India and South Asia market. The appointment will reportedly come into effect from December 1, 2018. He will be reporting to Founder and Group Chief Executive Officer of OYO Ritesh Agarwal.
Announcing the appointment Agarwal tweeted:
Extremely excited to welcome @iamadityaghosh to the OYO family as we gear up to write the next chapter of OYO growth story! https://t.co/UkW1Jgl6fC

— Ritesh Agarwal (@riteshagar) 15 November 2018
Ghosh is credited with turning IndiGo into one of the largest and the most profitable airline in India. He stepped down in July this year.
On Ghosh's appointment, media reports quoted Agarwal as saying, "His business acumen, his problem-solving capabilities, and his customer-centric approach to innovation that helped him build an influential brand that is loved by all and makes him an excellent choice for OYO Hotels."
Ghosh reportedly said, "What excites me the most about OYO Hotels is the company's single-minded focus to deliver value to customers and asset owners. To achieve that we need to continue to foster a culture that attracts the best and brightest minds, and I am very proud to have been given a chance to partner in this effort."

The mandate was awarded to Hill+Knowlton Strategies following a multi-agency pitch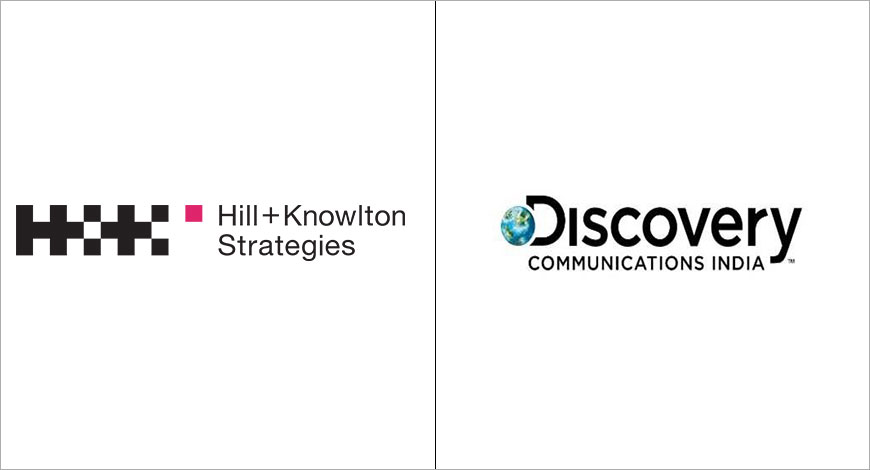 After a competitive multi-agency pitch, Hill+Knowlton Strategies has been awarded the communications mandate for the country's leading infotainment player – Discovery Communications India and its portfolio of channels in India including Discovery Channel, TLC, Animal Planet, Discovery HD World, Discovery Science, Discovery Turbo, Discovery Kids, Discovery JEET, Animal Planet HD World, TLC HD World and Discovery Tamil. The appointment will see Hill+Knowlton Strategies rollout strategic communications solutions for the network's channels to drive greater engagement with viewers across India.
Confirming the appointment, Sameer Bajaj, Director, Corporate Communications & External Affairs, Discovery Communications India, said, "We are delighted to partner with Hill+Knowlton Strategies, India as our strategic communications partner to deliver our vision as a brand, better engage with viewers and drive our narrative in a more compelling manner. Their strong experience in media & entertainment, in-depth understanding of our market requirements and passion gave us the confidence to award them this mandate. I believe, together as a team, we will further strengthen the Discovery brand in India."
Commenting on the win, Kavita Rao, President & CEO, India, Hill+Knowlton Strategies, said, "We are thrilled that Discovery Communications has chosen us to partner them in managing their strategic communications of their corporate brand as well strong portfolio of brands in the country. With committed teams and our in-depth domain knowledge and experience across sectors, H+K India is well positioned to drive the desired impact and outcome for Discovery Communications India."
Anshu Sarin and Gautam Trivedi have been appointed as new directors on the board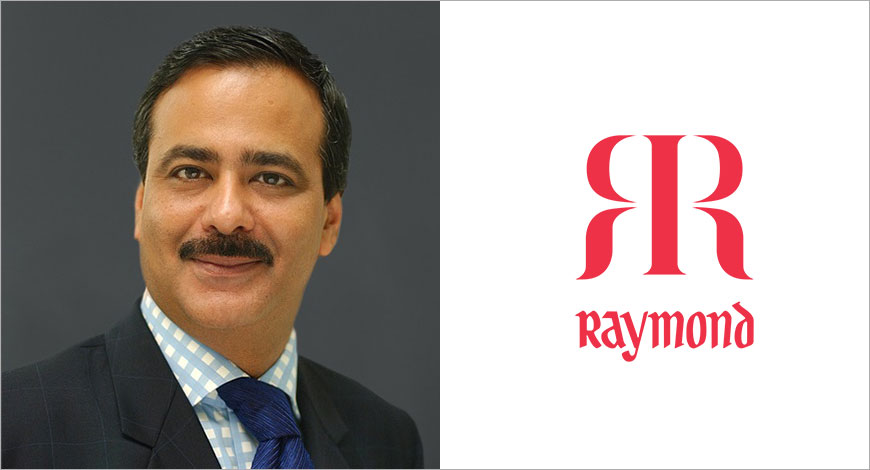 Continuing with the transformation journey as Raymond Reimagined, Raymond Apparel Limited, a wholly owned subsidiary of Raymond Limited has appointed Nirvik Singh as the Non - Executive Chairman and has inducted Anshu Sarin and Gautam Trivedi as new board members.
Demonstrating the spirit of good governance and ensuring the business is being run professionally, Gautam Hari Singhania has stepped down from the position of the Chairman and paved way for Nirvik Singh to take charge as the Non - Executive Chairman of Raymond Apparel Limited. However, Gautam Hari Singhania continues to be on the board of Raymond Apparel Limited. Anshu Sarin has joined the Board as a Non-executive Director along with Gautam Trivedi who has joined the Board as an Independent Director.
Operating in the space of branded apparel, Raymond Apparel Limited continues to grow its market share and offer the full wardrobe solution to the discerning consumer with its ready to wear power brands such as Park Avenue, Color Plus, Parx and Raymond Ready to Wear. With a focus on product innovations and go to market strategy, Raymond Apparel Limited will utilize the immense experience and relevant skill sets of the new members on the board.
Commenting on the appointments, Gautam Hari Singhania, Chairman & Managing Director, Raymond Limited said; "I have always believed in setting the highest standard of governance and have always advocated running the business professionally. I am delighted that Nirvik Singh has been appointed as the Non - Executive Chairman of Raymond Apparel Limited and I am sure that the company will benefit tremendously under his able leadership. I also welcome Anshu Sarin and Gautam Trivedi as new board members of Raymond Apparel Limited."
Raymond Apparel Limited continues to expand its retail footprint with a high focus on MBO channel penetration, enhancing in-house retail experience and omnichannel growth strategy along with strengthening the consumer engagement programmes across platforms.
Having registered the growth of 15% during the last quarter over the previous year, Raymond Apparel Limited is poised to achieve a strong growth with the infusion of industry veterans in the forthcoming quarters. Nirvik is a 27-year marketing and communication industry veteran and is currently the Chairman & CEO, Asia Pacific, Middle East, and Africa of Grey Group Asia Pacific. He began his career with Lipton India, a Unilever company and became the head of Grey Group India at the age of 33.
He has received the Bharat Nirman Rattan Award for outstanding individual achievements and distinguished services to India by the National Integration and Economic Council, among many other honors. Nirvik joined the Board of Raymond Apparel Limited in July 2011 and has since remained as an Independent Director on the Board.
Anshu is the Chief Executive Officer of Berggruen Hotels and plays a central role in growing and expanding the Keys Hotels business across India. Anshu is a qualified Hotel Management graduate from IHM Pusa and holds an EMBA degree from S.P Jain Institute. She has previously worked with the Taj Group of Hotels and Kingfisher Airlines, in a career spanning nearly two decades.
Gautam Trivedi is the Co-Founder & Managing Partner of Nepean Capital. Gautam has over 26 years of experience in the Indian and Asian financial industry. He was the CEO of Religare Capital Markets, one of India's leading Mid & Small Cap focused Investment Banks.
Prior to that, he was a Managing Director at Goldman Sachs having worked in their Hong Kong and Mumbai offices. Gautam has also worked at Reliance Industries Ltd., Jardine Fleming (Asia), CLSA and DSP Merrill Lynch. He has an MBA from the University of Southern California (USC) and is an Aspen Institute fellow.
Dasari will be suceeded by Dheeraj Hinduja who will take over as Executive Chairman with immediate effect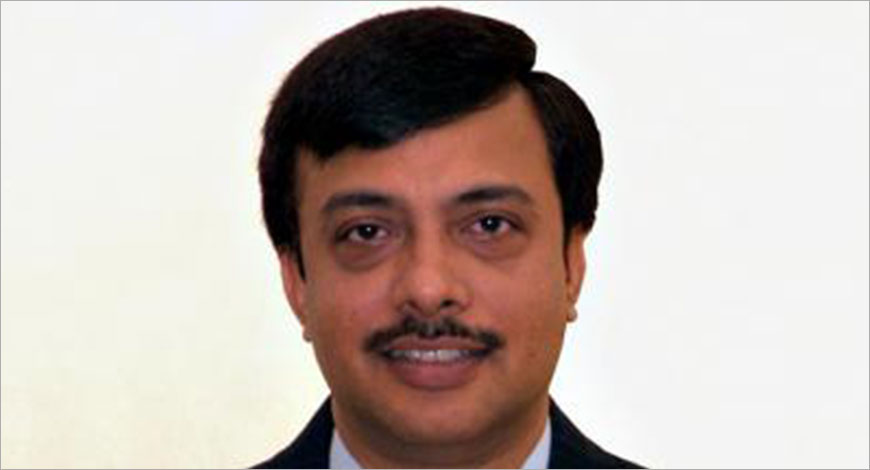 Hinduja Group's flagship firm Ashok Leyland's Chief Executive Officer (CEO) and Managing Director (MD) Vinod K Dasari has quit citing personal reasons, according to media reports.

His resignation has been accepted by the company but he has been reportedly asked to continue till March 31, 2019. Dasari will be suceeded by Dheeraj Hinduja who will take over as Executive Chairman with immediate effect.

"After completing 14 years with the company, Vinod K Dasari has decided to pursue his personal interests and seek new learning," Media reports quoted the company as stating.

Reports also quoted Dheeraj Hinduja as saying, "I would like to place on record the contribution of Dasari in making Ashok Leyland a formidable force in the industry. He along with his leadership team steered the company to ensure significant all-round performance. We wish Dasari the very best in his future endeavors".

Dasari, meanwhile, has reportedly said that his decision to leave is purely personal as he wishes to pursue his personal interests.
Dasari has been the Managing Director of Ashok Leyland Limited since April 2011. He was promoted as Chief Executive Officer in April 2016.

Fuel India will be led by Debarpita Banerjee, President North and East, FCB Ulka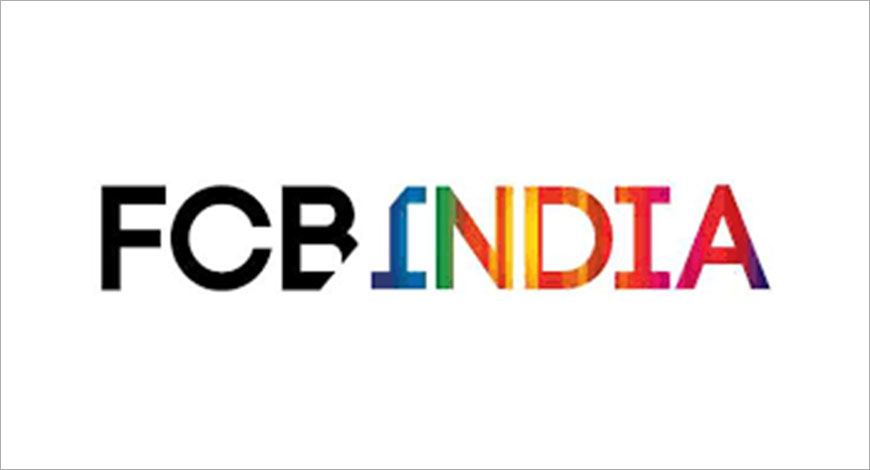 Sébastien Desclée, Chief Executive Officer of FuelContent, the newest content production arm of FCB Global Network, on Wednesday announced its expansion into India. With offices pan India-- Delhi, Mumbai, Bangalore, Chennai, Kochi and Kolkata--, this new venture builds upon FuelContent's existing hubs in Canada (Fuel Canada) and South Africa (Fuel SAF).
Talking about the venture, Desclée said, "Since its inception in 2016, FuelContent has been steadily gaining momentum to become a robust global network. This latest addition in India is the next piece in the puzzle, providing a rich market in which to tell 'Never Finished' stories to new audiences."
"Forging a larger FuelContent network adds value to our clients' businesses and provides the opportunity for us to strengthen our offerings in Asia and continue to grow our global footprint," Desclée added.
Desclée took the helm at FuelContent earlier this year after spending four years at FCB International, where he served as President. After launching FuelContent in key markets, Desclée sought to expand the network further, in order to deliver both for existing clients looking to extend their partnership in new markets and for new clients in need of content production solutions.
Fuel Content on the whole specialises in film, animation, visual effects, post production, graphic design, photography and virtual reality.
Fuel India will be led by Debarpita Banerjee, President North and East, FCB Ulka, and the India operation will offer content creation solutions in an end-to-end format.
"Fuel India will integrate key FCB tools like Brand Bedrock and align core brand strategy to content strategy, to create Never Finished content platforms. And since content creation is always a collaborative, Fuel India will also work closely with a network of individual content creators and different digital platforms to optimize content visibility and management," Banerjee said.
The region will also collaborate with Fuel Canada and Fuel SAF. Fuel Canada, led by FCB Canada CEO Tyler Turnbull, focuses on photography, graphic design and banner animation, while Fuel SAF, led by group Managing Director Mark Tomlinson, boasts expertise in TVC production & post production, 2D & 3D animation, 3D modeling & texturing and video editing.
Between these three regional offices, FuelContent will be able to provide 24/hour service for its clients.
The organisation currently represents Adidas, BMW Cell C, Coca-Cola, Lexus, Lord & Taylor, MTV, NIVEA and Toyota, among others.

Carter Murray, FCB Worldwide CEO, said, "In our fast-paced modern world, content has become one of the most powerful forms of communication. Growing FuelContent – FCB's branch at the forefront of brand storytelling – provides increased connectivity and allows us to stay ahead of the curve. I am very excited about the potential this expansion brings."
While the probe did not find evidence to corroborate complainant's assertions against Binny, it did reveal other lapses in judgement, particularly a lack of transparency, Walmart said in a statement.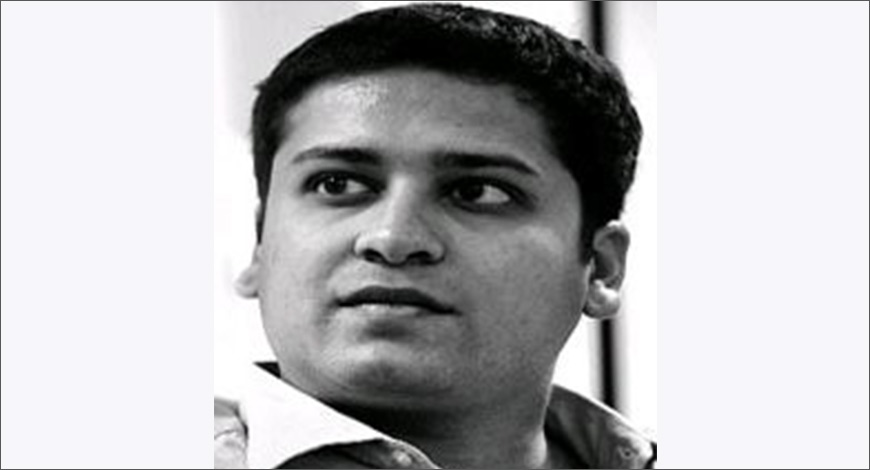 Flipkart's Co-founder & Group CEO Binny Bansal has resigned from the company with immediate effect following an internal investigation conducted by Flipkart and its parent firm Walmart into an allegation of "serious personal misconduct." Though the company has not provided any detail about the nature of the allegation, some media reports suggest that it pertains to sexual misconduct.
Bansal (37) has, however, strongly denied the allegations, Walmart has said in a statement issued on Tuesday, according to media reports.
The statement reportedly read, "Earlier today, Binny Bansal announced his resignation as CEO of Flipkart Group, effective immediately. Binny has been an important part of Flipkart since co-founding the company, but recent events risked becoming a distraction and Binny has made a decision to step down."
"His decision follows an independent investigation done on behalf of Flipkart and Walmart into an allegation of serious personal misconduct. He strongly denies the allegation. Nevertheless, we had a responsibility to ensure the investigation was deliberate and thorough. While the investigation did not find evidence to corroborate the complainant's assertions against Binny, it did reveal other lapses in judgement, particularly a lack of transparency, related to how Binny responded to the situation. Because of this, we have accepted his decision to resign," the statement added.
The statement further read, "Binny has been contemplating a transition for some time and we have been working together on a succession plan, which has now been accelerated. Going forward, Kalyan Krishnamurthy will continue to be CEO of Flipkart, which will now include Myntra and Jabong, continuing to operate as separate platforms within the Flipkart business. Ananth Narayanan will continue providing great leadership as CEO of Myntra and Jabong, and will report into Kalyan. Sameer Nigam will continue leading PhonePe as CEO. Both Kalyan and Sameer will report directly into the board."
Bansal had stayed on at Flipkart while his other co-founder Sachin Bansal left the company after Walmart acquired majority ownership in the online retailer earlier this year.
Neville Bastawalla has been associated with SPNI for more than five years now.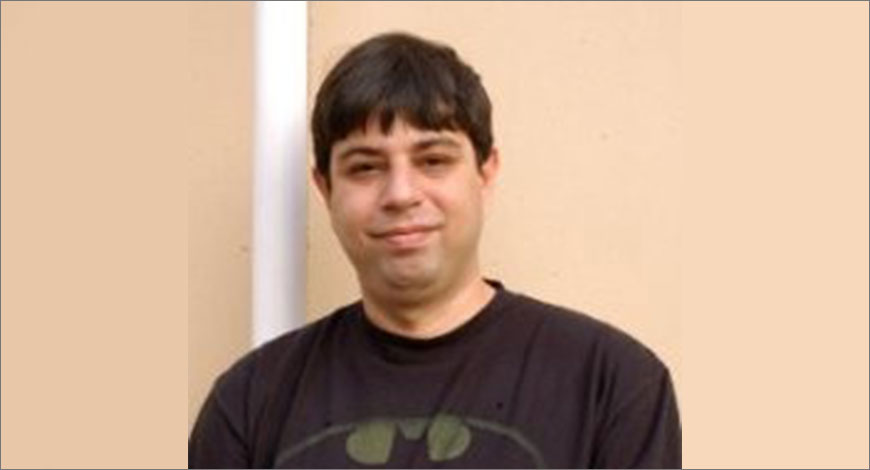 Sony Pictures Networks India (SPNI)'s Senior Vice President and Head Marketing- English Channels Neville Bastawalla has got a new role. He will now be the Marketing Head of the network's sports cluster. The development has been confirmed to exchange4media by highly placed sources.
Bastawalla will succeed Kedar Teny, who quit in September.
Bastawalla has been associated with SPNI for more than five years now. Prior to joining SPNI, he was with Star India as AVP and Head Marketing, Hindi Movies Cluster. He joined Star India in January 2011 as AVP & Head, Marketing, English channels.
He has also worked with Mid Day Infomedia as Head Marketing for more than three years. Bastawalla has also been associated with brands such as Nickeloden, HSBC, Walt Disney Company, Contract Advertising and Mudra communications, DDB India.
exchange4media Group Service
Ashish Chowdhary will succeed Michel Coulomb. He had been associated with Nokia as the Chief Customer Operations Officer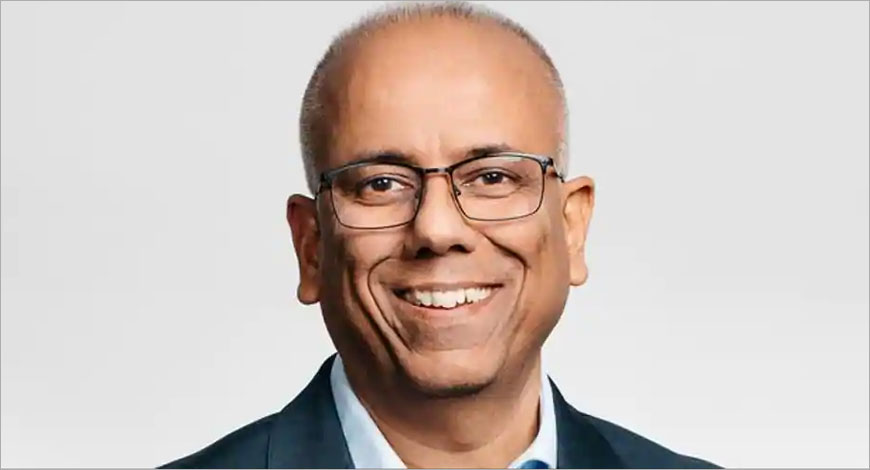 Apple has appointed Ashish Chowdhary as its new Country Manager for India. He will join in January 2019, according to media reports. Chowdhary will succeed Michel Coulomb.

Chowdhary had been associated with Nokia as the Chief Customer Operations Officer (CCOO).
He had joined Nokia in December 2003 and had also been part of the company's executive board of Nokia Networks and NSN since 2009. Chowdhary has also served as Head of Global Services at Nokia Siemens Networks and Vice President for Enterprise Business at Hughes Communications Ltd.

Shankar comes with 25 years of experience with brands such as the Economic Times, Reuters, Hindustan Times and most recently, Network18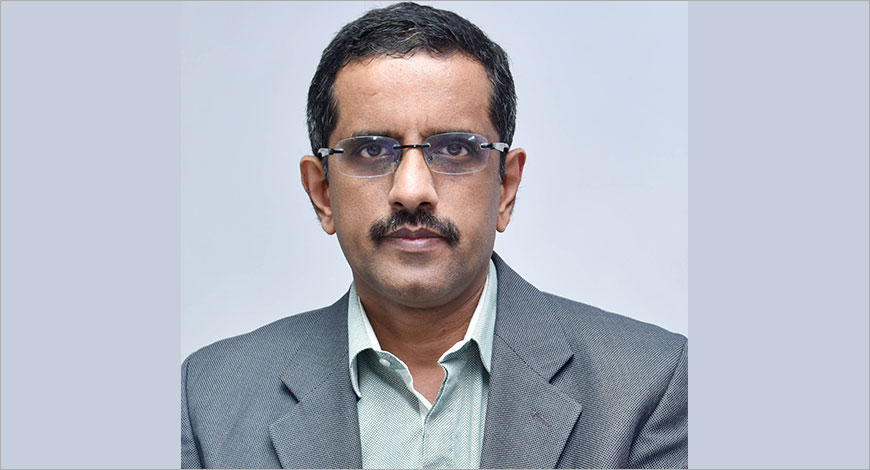 The Printers Mysore, the publisher of Deccan Herald from Bengaluru and six other cities in Karnataka, has appointed Sitaraman Shankar as Editor of the newspaper and the website deccanherald.com. A chemical technologist-turned-journalist, Shankar comes with 25 years of experience with brands such as the Economic Times, Reuters, Hindustan Times and most recently, Network18.
He has worked in developed, emerging and frontier markets across the various disciplines of reporting, feature writing, editing, news editing, and managing teams. He has been based in Mumbai, New Delhi, Frankfurt, London and Dubai and also reported out of Moscow, Vienna and Singapore.
"Shankar's appointment as Editor comes as part of an organisation-wide transformation", said K N Tilak Kumar, Joint Managing Director, who previously held the editorship of the paper.
Commenting on the appointment, Karthik Balakrishnan, CEO of The Printers Mysore, said, "Deccan Herald, one of the most trusted media brands, is poised to move into a higher orbit. Shankar coming on board will surely accelerate this transition".
Speaking on his new role, Sitaraman Shankar said, "I feel privileged to be closely associated with Deccan Herald, a brand with a great legacy that is embarking on an exciting journey".
Bhat, a veteran journalist with The Printers Mysore, was tasked with the leadership role after the decision was made by the board of directors and the company's executive leadership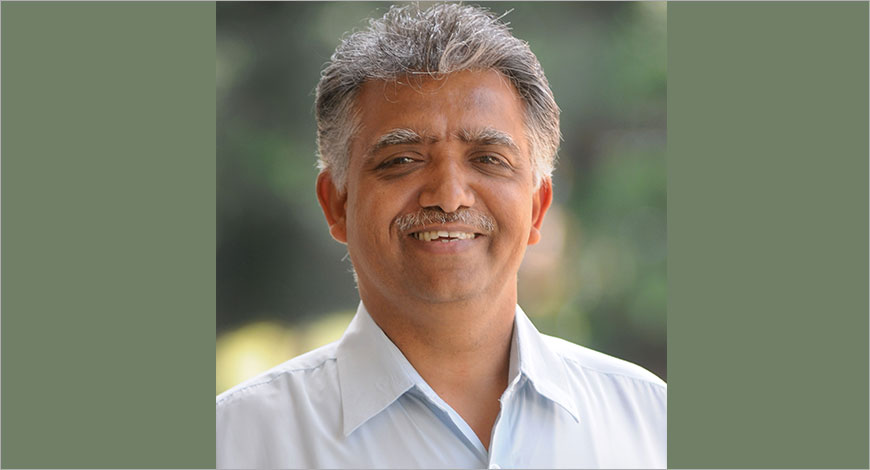 Prajavani, the Kannada daily newspaper, has appointed Ravindra Bhat as Executive Editor in September this year.
Bhat, a veteran journalist with The Printers Mysore, the company that publishes the daily, was tasked with the leadership role after the board of directors and the company's executive leadership decided to make this change.
Ravindra Bhat hails from Siddapura, in Karnataka and is a post graduate in Mass Communication and Journalism from Karnataka University, Dharawad. He started his career with Samyukta Karnataka as a sub-editor in 1990 and later served as a sub-editor/ reporter in Udayavani.
He joined Prajavani in 1995, where he has served in multiple roles as sub-editor, district correspondent, staff correspondent and news bureau chief (Mysore) before assuming his current role as the executive editor of Prajavani. He has published 10 books on culture and social issues.
He is a recipient of Media Academy Honorary Award, Karnataka Government Development Journalism Award, Charaka Award and many others. Prajvani has seen substantial gain in recent years and we would like to keep that momentum going.
"With that intent, the board and executive leadership took the decision to put Bhat in charge of the Prajavani newsroom," said K N Shanth Kumar, Director, who was Editor of Prajavani until recently.
"Readers are demanding ever-increasing quality of content in the vernacular space too. Prajavani, being one of the pioneering brands in this space, will continue to deliver on this promise," said Karthik Balakrishnan, CEO of The Printers Mysore, adding, "Ravindra Bhat, a veteran journalist, understands this and is well-positioned to meet the high expectations of Kannada readers."
Speaking about his appointment, Ravindra Bhat said, "I feel honoured and privileged for the new role with Prajavani a brand with a great legacy that is embarking on an exciting journey".