Starcom wins Luminous media mandate
The company has more than 3 decades of successful heritage, 7 manufacturing units, 28 sales offices and presence in over 36 countries
In a tightly contested pitch against some of the leading media agencies of India, Starcom, part of Publicis Media India, has won the media mandate of Luminous Power Technologies - the leading power and electrical specialist in India having a vast portfolio comprising of power back up solutions such as home UPS/inverters, inverter batteries and solar applications to home electrical offerings such as fans, switches, wires and lighting.
The company has more than 3 decades of successful heritage, 7 manufacturing units, 28 sales offices and presence in over 36 countries. Its 6000 plus employees serve more than 60,000 channel partners and millions of customers.
Mallikarjun Das, Group CEO, Starcom India, says, "Luminous is a household name in India and needs no introduction. We are pleased to have won the business of this highly competitive, innovative, front-runner electrical specialist. Starcom builds connected human experiences; we use the alchemy of people and technology to create experiences people love and actions brands need. Adding Luminous to our client roster gives us the opportunity for more of such path-breaking work. We will use the power of integrated communications, analytics and the best of our tools, talent and thinking to make a real difference to the brand. We look forward to delivering scale and deep consumer connections for Luminous."
As per Vipul Sabharwal, MD, Luminous Power Technologies, "It was a meeting of minds with Starcom. The Starcom team was impressive at pitch stage and ideas presented by them were rich in strategic direction, experience and insight. Luminous is known as an inverter and battery company because of its 3 decade long successful heritage in the domain."
"However, we have transformed into a much bigger corporate entity today with a wide product portfolio and we want to convey the same in a very impactful manner. We wanted a partner like Starcom to help us identify touchpoints to effectively convey this message to our target audience.Their fresh approach to media and bold use of channels will no doubt add to our growing customer base. This is a highly competitive category, and we wanted a partner that truly understands our consumers, across regional markets and media touch-points, as we embark on our expansion plans," he adds.
The TVC takes forward the brand's 'It's Time to Switch' campaign and will be aired across electronic and digital mediums
Pizza Hut has announced that it will focus on delivery as a key driver of business growth in 2019 and introduce various initiatives to further enhance the delivery experience for consumers. Coherent with this aim, the brand has launched a rider tracking feature across its digital ordering platforms – mobile-site, mobile app and desktop site. The feature is available across all cities where Pizza Hut has delivery services. Pizza Hut has also introduced Wow Delivery 50% off, an everyday value offering on its delivery channel, wherein a consumer can avail 50% off on any 2 Medium Pan Pizzas.
Taking forward the 'It's Time to Switch' campaign, the brand unveiled a new television commercial highlighting the rider tracking feature and Wow Delivery 50% off everyday value offer. The TVC features actor Abhay Deol and will be aired extensively across electronic and digital mediums.
The rider tracking feature has been launched by Pizza Hut as a solution based on key behavioural findings of the brand's large consumer base, majority of whom are tech-savvy, on-the-go millennials. The findings have shown that consumers choose brands which adapt to their lifestyle, understand their preferences and enable them to take charge. Also, with changing consumer habits, pizzas have evolved from being a special occasion treat to becoming a part of everyday food consumption in India. Therefore, hassle-free and seamless food ordering and delivery experience has become a vital deciding factor, apart from taste and quality. Rider-tracking is an enabler of the convenience that consumers are seeking, further bolstered by value offers.
Commenting on the launch of the feature, Prashant Gaur, Chief Brand and Customer Officer, Pizza Hut India Subcontinent, said, "At Pizza Hut, we take a lot of pride in serving the freshest and the tastiest pizzas to all the pizza lovers in the country. Apart from great taste, elevating the overall experience across every consumer touchpoint is our biggest focus, and we are implementing this strategy through initiatives like rider tracking feature and value offers. We are confident that these initiatives will further enable us to stay relevant and blend even more seamlessly into the daily lives of our consumers."
exchange4media Group Service
Created along with Dentsu Webchutney, ad revolves around Swiggy helping one to find an extra hour for things like spending time with Coco
Swiggy in partnership with Dentsu Webchutney, the digital agency from Dentsu Aegis Network, has come up with a new campaign #OneHourMore. It shows how Swiggy can help them save one hour in the day and what to do with it.
The campaign features Coco and how Swiggy will help you find an extra hour to spend with the little pup. The routine that most of us live with doesn't really allow us the time to do the things we love or want to try. Our 'to do' lists override our 'would love to do' lists. Through this campaign, Swiggy is plating out the different things one can do with their 'One hour more' - right from learning a new language, to practicing a long-lost hobby, to playing with their pet.
"With our hectic schedules and lifestyle, urban Indians are often left struggling to find the time to do the things we love. With the #OneHourMore campaign, we're channelling a very common thought among all of us - what would I do if I could get a little more time on my hands? As everyday food ordering becomes increasingly common among Indians, Coco, the little pup gives us relatable options we can choose to spend our time on," said Ashish Lingamneni, AVP-Marketing at Swiggy.
'We took a creative spin on the cliché of 'a dog's life' to show that if you really get down to it, there are ways to take an hour out in the day to do the things you love,' said Ninad Gawhankar, Associate Creative Director at Dentsu Webchutney, Bangalore.
So the next time you think you're running an hour short in your day, remember, there is a little dog and a team of hunger saviours who've got your back.
exchange4media Group Service
Conceptualised by Crescent Communications, commercial focuses on innovative design of product
Jaquar Group has launched its first-ever television commercials for Jaquar Water Heaters. Using the line 'Beautiful bathrooms deserve beautiful water heaters', the two films exhibit how these water heaters can change the interiors of bath spaces and outline their distinctive features such as safety, energy-efficiency, convenience and durability.
Jaquar Group has been promoting the films across platforms such as television, cinema and digital.
Conceptualized by Crescent Communications, the commercials revolve around stories that are driven by humour, the subtlety of the performances, and little nuances that makes for a strong slice-of-life moment.
The films capture the aesthetically designed Jaquar Alexa Water Heater, bringing out the premium aspect of the brand that has a fresh look and feel. It is positively hilarious and relatable to the audience it caters to.
The first commercial showcases an old lady standing in a bathroom's doorway, trying to switch off the water heater assuming it's an AC unit because of its appearance. Her granddaughter who's passing by explains that it's not an AC but a Jaquar water heater.
In the second commercial, viewers see a young couple who step in to check the progress of their new apartment's fit-outs and realise that the plumber has mistaken the water heater for an AC and fitted it in the drawing room instead of the bathroom.
Sandeep Shukla, Head-Marketing and Communication, Jaquar Group, said, "We are excited to launch the first-ever TVC campaign for Jaquar water heaters featuring a premium look and advanced features. Jaquar Group possesses a strong legacy of understanding consumer requirements and matching it with superior technological solutions. With this TVC, we perfectly capture the brands commitment towards providing consumers with products that bring together the best of design and technology."
Rajesh Laikh, Executive Vice President, Crescent Communications, said: "After studying the product and the competition, we found that the most powerful impression it had made was the first one – on how it looked, its design. The technological superiority was an added benefit. So that's why we decided on making its distinct appearance the hero of our strategy. The lovely, warm moments captured in the scripts written by our Creative Head on the project, Naren Kaimal, and executed beautifully by director Anand Iyer and Show and Tell Films, have enabled us to do justice to the product's potential."
exchange4media Group Service
Brands also cash in with images of their products from a decade ago and now
The #10yearchallenge or the 2009 vs 2019 challenge has been trending in the social media pages with people posting photographs of them from a decade ago and now.
The challenge got an overwhelming response with celebrities, both national and international, taking to their social media pages for posting pictures of them. Few memes have also emerged on the lines of the campaign.
The campaign started to make rounds of social media platforms like Facebook, Instagram and Twitter at the beginning of the new year as the #10yearchallenge. But it also drew some adverse reactions from some sections saying the challenge was created by Facebook to optimise its face recognition software.
An article by Kate O'Neill in Wired says, "Through the Facebook meme, most people have been helpfully adding that context back in ("me in 2008 and me in 2018") as well as further info, in many cases, about where and how the pic was taken ("2008 at University of Whatever, taken by Joe; 2018 visiting New City for this year's such-and-such event"). In other words, thanks to this meme, there's now a very large dataset of carefully curated photos of people from roughly 10 years ago and now."
At the same time, Facebook denied the allegation in a Twitter post, saying: The 10-year challenge is a user generated meme that started on its own, without our involvement. It's evidence of the fun people have on Facebook, and that's it.

The 10 year challenge is a user-generated meme that started on its own, without our involvement. It's evidence of the fun people have on Facebook, and that's it.

— Facebook (@facebook) January 16, 2019
Brands embrace #10yearchallenge
Few brands have used the challenge for their marketing needs. They posted side-by-side images of their products or services from a decade ago and now.
Manforce Condoms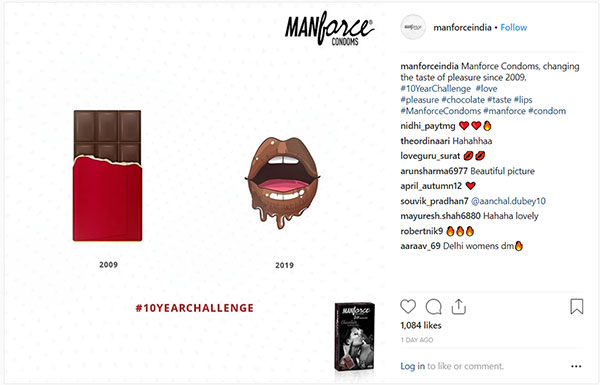 Durex Condoms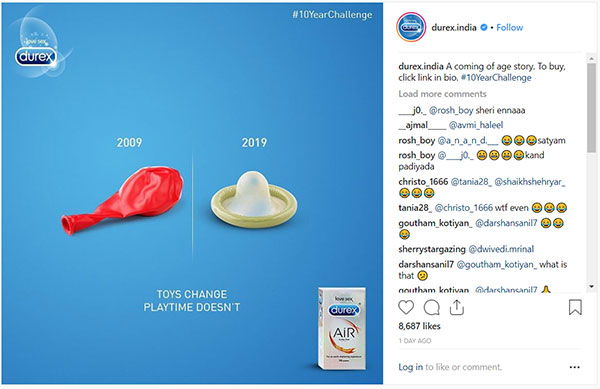 Swiggy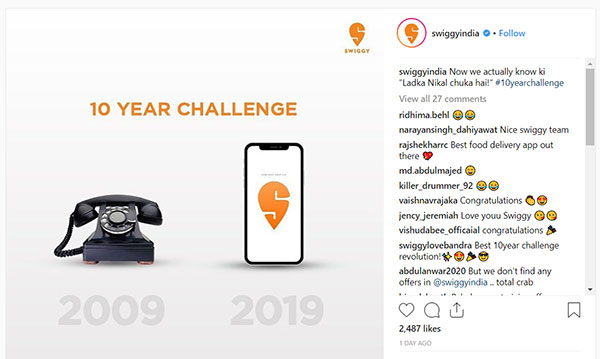 Fevikwik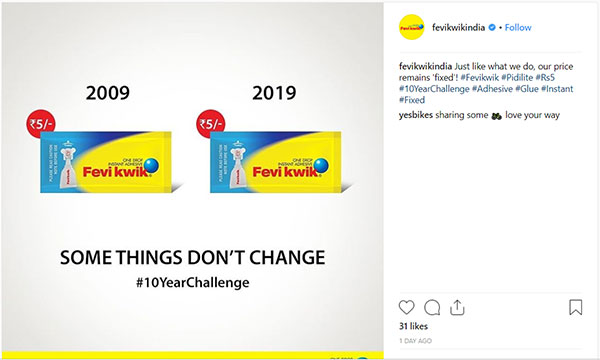 StarPlus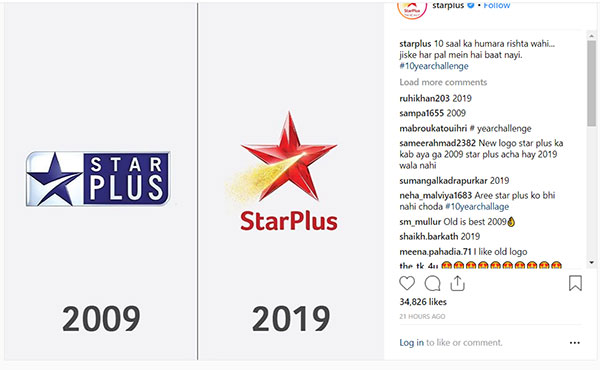 The hashtag is also being used to highlight the aftermath of wars and the environmental changes that have taken place in the last decade.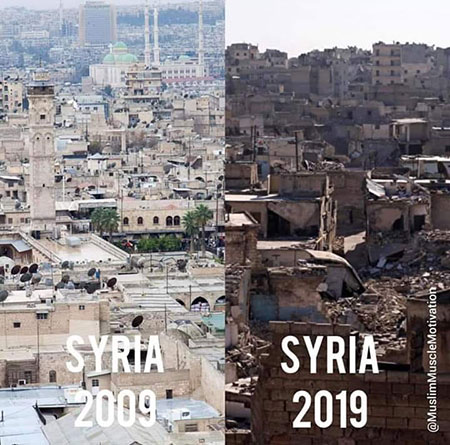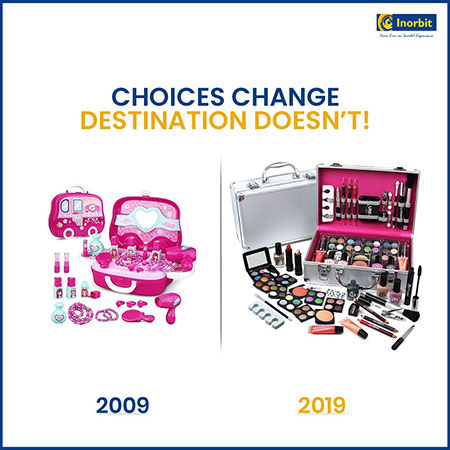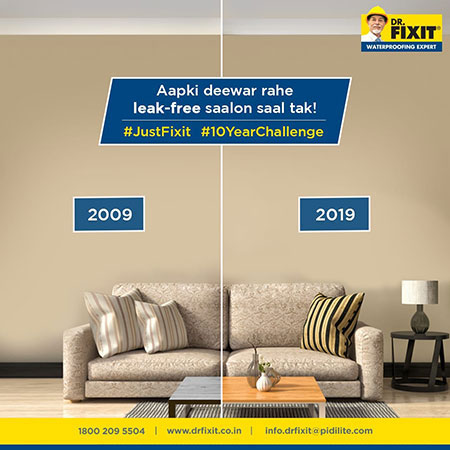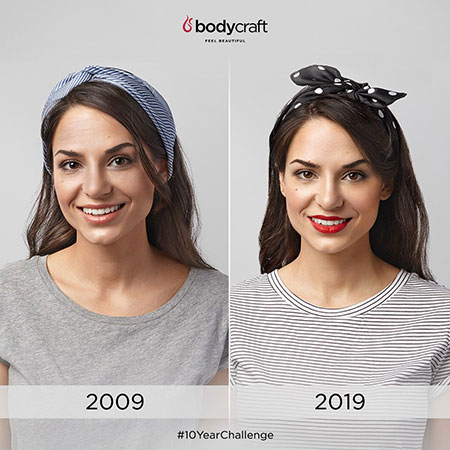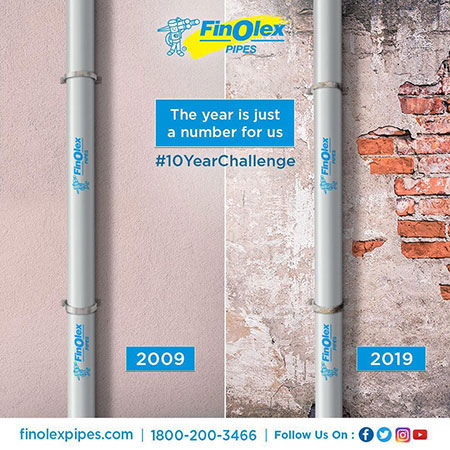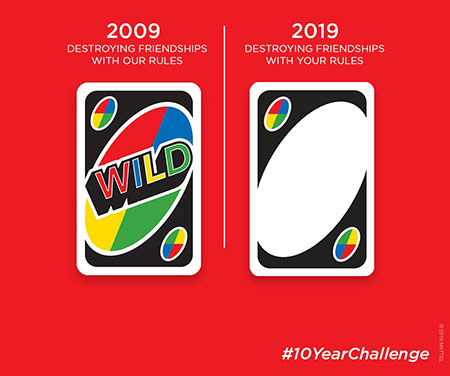 For more updates, subscribe to our WhatsApp Channel - http://bit.ly/e4mWhatsApp
For more updates, subscribe to our Newsletter - http://bit.ly/2Qu7OIs
Neethu reports on media, marketing and advertising industry. In the past she has reported on start-ups, education and health sector for over 6 years.
The TVC follows the theme of turning your world upside down with the Aeroslim fan which flaunts a unique slim cylindrical design
Orient Electric, part of the USD 1.8 billion CK Birla group, today launched an integrated advertising campaign to promote Aeroslim, India's first smart ceiling fan. The Aeroslim fan is IoT-enabled and can be controlled via Orient Smart mobile app or by using voice commands via Alexa or Google Assistant. It is also India's first Inverter fan which ensures 40% energy savings in comparison to ordinary fans.
The new TVC features Orient's long-standing brand ambassador MS Dhoni and it follows the theme of turning your world upside down with the Aeroslim fan which flaunts a unique slim cylindrical design, aerodynamic blades, telescopically adjustable mounting, integrated under light and PU paint with superior Hydrographic finish & unique power saving Inverter technology. The TVC starts with a bunch of people fixing furniture, couch, carpet, bookshelf, wall hanging etc., on the ceiling of a house. The next frame shows MS Dhoni's entry in an upside-down room with Orient Electric's Aeroslim fan fixed on the ground followed by the key message – "Aeroslim, worth turning the world upside down". The TVC also shows MS Dhoni controlling the fan through Orient Smart mobile app.
Talking about the newly launched TVC, Anshuman Chakravarty, Head Brand & Corporate Communication, Orient Electric Limited said, "Aeroslim is world's slimmest smart fan loaded with umpteen features and Inverter technology for saving energy. It can be controlled by the Orient Smart App or via voice commands using Alexa and Google Assistant. Our 360-degree marketing campaign for Aeroslim kicks in from today, starting on social & digital platforms eventually leading to a full-fledged campaign by February. I am sure that our TV ad, featuring beautifully composed jingle and visuals, will capture the audiences' attention and create a lot of excitement. We have also worked out a robust TVC campaign flanked by print & cinema."
exchange4media Group Service
The campaign was a huge success and it won multiple accolades
When Franklin Templeton launched 'The Marathon of Life' campaign last year, they took on a mammoth task. They ventured on a journey to simplify investment principles for the common man. It was creatively done by using a marathon as a metaphor to communicate six essential qualities that one needs to become a good investor.
The campaign was a huge success and it won multiple accolades.
'The Marathon of Life' has gained momentum with every stride, every story, and every principle lesson learnt from it. The second edition features stories of three new characters who have been chosen to best explain some of the most evolved concepts of investments, which are true for life as well:
The Power of Compounding: The protagonist explains the concept of Compounding and how it makes the whole greater than the sum of parts
Diversification: This story explains how diversifying your efforts can help you mitigate risks and achieve your goals
Risk: A powerful story that showcases how well-informed and calculated risks can lead to greater rewards
Speaking on the occasion, Juzer Tambawalla, Director and Head - Marketing, Franklin Templeton India, said, "The Marathon of Life 2.0 continues to demystify complex topics with its sublime storyline and powerful characters."
Geetanjali Sachwani, AVP – Marketing, Franklin Templeton India, said "Everyone enjoys stories, but the real-life ones leave you inspired. Real-life people make a compelling story and their struggles always add a different dimension and gravity…It's a delicate blend and a fine balance between their storyline and our themes."
The campaign is spearheaded by Mumbai based Digital Agency Mirum India. Naila Patel, Executive Creative Director, Mirum India, said, "The Marathon of Life is an ode to life and investments, but more than that, it is a continuous celebration of inspiring stories and shared a vision of Franklin Templeton and Mirum India."
Check out the 1st video on The Power of Compounding here:
exchange4media Group Service
Through the gripping and entertaining TVC, Bajaj portrays new features of the bike with its unique positioning of offering a 'Jhatka Free' ride
While traditionally bikes have always been sold on mileage in the commuter segment, Bajaj Platina has stood out for its unique positioning of offering a 'Jhatka Free' ride. With prior TVCs like Paro-Gulabo, Humpty-Dumpty and Potter Girl, Platina has established itself as an overall comfortable bike in a quirky and entertaining manner.
This time, for the launch of the new Platina 110, the brand has taken the jhatka story a notch higher, with a tale of two bomb squad technicians trying to find a solution for an un-diffusible bomb which is found in the middle of a busy city centre. One of the bomb squad expert is handling the device with great caution looking for a safer place, when, to everyone's surprise the protagonist enters riding on a Platina 110. This is precisely the point when the viewer's interest rises, wondering what would happen next.
Through this gripping and entertaining story, we establish the new features of the higher torque engine, combi braking system and nitrox shock absorbers, a category first.
Narayan Sundararaman, VP Marketing - Bajaj Auto Ltd said, "In the commuter motorcycle segment where the focus is on 'mileage', Platina has differentiated itself by building a strong position as the most comfortable bike for the long-distance commute rider through its 'jhatka mana hai' communication. The new Platina 110 comes with features that enhance this comfort position with added features to deliver an 'effortless riding' experience to our buyers. The new 'bomb squad' TVC communicates this in a truly memorable way."
Adds Sukesh Nayak, Chief Creative Officer - Ogilvy West said, "Platina ComforTec's DNA has always been quirky and entertaining. So this time around, we have chosen a truly unique plot. A bomb disposable squad member discovers the comfort and superior suspension of the new 110 Platina. And in the process leaves the audience thoroughly entertained."
"This wonderful piece of communication is the outcome of the great partnership with the team at Bajaj. This campaign will definitely build salience and desirability for the new Platina 110," said Nikhil Mohan, Sr. VP, Ogilvy Mumbai.
The advertisement invokes a sense of thrill, excitement and anticipation. Chrome Pictures, Director, Hemant Bhandari said, "I wanted to treat & execute this project like a sequence of a feature film which had you gripped and entertained throughout ensuring the bike was always the hero. My team pushed me hard to shoot it in Gwalior which was a challenge in itself as it also happens to be the 1st TVC to be shot in Gwalior and it had its own pros n cons. Abhishek Notani our Producer and Tarun Bali our Line producer along with the entire team from Bombay and Gwalior ensured my vision was translated into this film. While the entire team contributed I think I have to mention Aditya (1st AD), Siddhant Mago & Mayank Mehra (Music Directors), Pankj (DOP) and Shahnawaz (Editor) who helped us to take it to another level and it needs special mention of Sukesh, Hemal and entire Ogilvy team and clients who believed in us. We literally had a blast making this film. Hope everyone enjoys watching it."
The launch campaign along with the TVC and Print would include social with an intensive geo-targeted Facebook campaign and other shareable content that entertains the viewer while driving the 'most comfortable ride' message home.
Credits:
Client: Bajaj Auto Ltd.
Client Team: Narayan Sundararaman, Soumya Das, Pratik Ghate
Creative Agency: Ogilvy India
Vice Chairman & Group CCO: Sonal Dabral
Creative Team: Sukesh Nayak, Hemal Jhaveri
Account Management: Nikhil Mohan, Piyush Jha, Savni Kenkre
Brand Planning: Ganpathy Balagopalan, Nirav Parekh, Aditya Arora
Production house: Chrome Pictures - Director: Hemant Bhandari
exchange4media Group Service
Actor Sidharth Malhotra celebrates his 34th birthday today, we take a look at his journey in the advertising world
Bollywood actor Sidharth Malhotra has emerged as one of the youngest and handsome star in the industry. Debuting with Karan Johar's 'Student of The Year' in 2012, the actor has acted in many blockbuster movies like 'Ek Villian', 'Hasee Toh Phasee', 'Kapoor & Sons', 'Ittefaq' and many more. Today, the actor celebrates his 34th birthday.
Malhotra came to Mumbai at the age of 18 and began his career in the field of modelling. After which he started working as an assistant director to Karan Johar on the sets of 'My Name is Khan', where he learnt the basics of film making. No sooner than he got a chance to work as a lead actor under Johar's direction. The actor, in a short span, has created a niche for himself in the Bollywood fraternity. So it's only natural that he occupied the brand endorsement space quickly enough and got featured in various big brands.
He recently made news in the advertising world, when it was announced that he will be the first-ever actor to endorse a female cosmetic brand. Up until now only Bollywood divas had endorsed these beauty products but Malhotra broke the stereotypes, and became the face of a cosmetic brand that too for a cause.
From Coca- Cola, Oppo, Pepe Jeans, Nirav Modi, Ponds, Metro Shoes, Men's Fair and Lovely, Aquamagica, American Swan, Bru to Euro Fashions, the actor has been the face of many brands. In 2016, the actor was named as the brand ambassador of Prime Minister Narendra Modi's Skill India Campaign. On his birthday, we take a look at some of his brand endorsements.
Pepe Jeans India
Last year, the actor was signed as the brand ambassador of denim wear brand, Pepe Jeans. He featured in the brand's spring summer 2018 campaign #MadeToCreate. With this collaboration, he joined the star-studded global line-up including Ashton Kutcher, Cristiano Ronaldo, Kate Moss, Sienna Miller and Cara Delevigne, all of whom have appeared for Pepe Jeans over the years. One more interesting fact, he is the first Indian ambassador of this international clothing brand.
Oppo
The actor became the face of the brand in the latter half of 2017. Till now, it is one of the major brands Malhotra is currently endorsing; he was featured in the TVC alongside actor Deepika Padukone.
Brylcreem India
In 2016, Malhotra decided to endorse a personal grooming major Brylcreem. The actor also shared the screen with his co- star Varun Dhawan, and featured in a campaign 'Soch badla style badla' which conveyed the message that 'real men' respect others. The purpose of the campaign was to inspire men to become better social citizens, and it became a massive hit among the netizens.

New Zealand Tourism
In 2015, Tourism New Zealand roped in Malhotra as the first brand ambassador for India. The actor has been updating his social media feeds to promote destinations, cuisines and fun activities to promote the culture and beauty of New Zealand.
A post-graduate from the prestigious Indian Institute of Mass Communication, Dolly reports on advertising, marketing as well as the digital domain. In her free time, she loves travelling and reading.
The campaign will be rolled out pan India across multiple touch-points and with a greater digital presence
Dentsu Impact, the creative agency from Dentsu Aegis Network, has rolled out the launch campaign for Mobiistar X1 Notch. Operating in a competitive price band, X1 Notch boasts category best features at a price that no one can imagine. Mobiistar X1 Notch gives you a 13MP front and rear camera powered by AI with a Gradient Shine Body. A proposition that is 'more' in a category where one must always pay more to get more.
The communication is set in a college and features young students who are gearing up for a selfie contest. The story is about a young guy who helps his friend shine with the help of the X1 Notch. While the Mobiistar film for C1 Shine shows our protagonist shine in the eyes of people who didn't think much of him before, X1 Notch shows our protagonist using the phone to help his friend shine. The film tries to reach out and resonate with those who live in the small towns, making sure their dreams and aspirations are fulfilled by the X1 Notch.
The campaign will be rolled out pan India across multiple touch-points and with a greater digital presence. In a one day exclusive launch of the commercial on Youtube, the X1 Notch commercial garnered more than 24.9 million views.
Commenting on the execution of the campaign Anupama Ramaswamy, National Creative Director, Dentsu Impact adds, "In an already cluttered market, we wanted the X1 Notch to stand out. Instead of focusing only on the features, we decided to show how this phone can help people not just dream big but also fulfill them. Through the X1 Notch, our protagonist empowers his friend to shine. This insight led us to find a story that will resonate with anyone who has ever struggled to fit in. We are sure people will relate to this and welcome the phone, thanks to its super affordable price and amazing features."
Aniruddha Deb, Chief Marketing Officer, Mobiistar India adds, "This is an interesting take on our consumer's life since it showcases how the X1 Notch is not only adding value to lives but also enabling people realize their dreams. Our testing results revealed that the college situation was not only relatable and likable but also was understood well by our TG. Mobiistar has always stood strong as a propeller of confidence and aspirations and this new campaign adds another dimension to our vision of 'Shine and Enjoy More'."
Video:
exchange4media Group Service
The campaign has been conceptualised by GREY Bangalore
GREY group India has created a new campaign for Britannia Treat Crème Wafers. The campaign has been conceptualised by GREY Bangalore.
When you get caught in a sticky situation, a dash of quick thinking and some delicious Britannia Treat Creme Wafers can help smooth things over. That's the premise of the new films created by GREY Group India. Wafers have long been a light snack that made evening breaks interesting for kids. And Britannia Treat Creme Wafers' alternating layers of crunchy wafer and delicious cream kindle the mischief that is inherent in children.
Speaking on the launch, Jayant Kapre, Business Head, Adjacencies and New Business says "Britannia is diversifying into more categories in macro- snacking, and with the introduction of 'Crème Wafer', we offer a quick on- the- go snack. We aim to expand the market and take a leading position over time."
The films begin with kids getting caught in sticky situations. One look at the pack of Britannia Treat Wafers gives them inspiration on how to get out. With one lie after another, they explain away their mischief and create a Britannia Treat Creme Wafer in their imagination. In the end, they make peace by offering their antagonists the wafer that formed in their head.
Speaking about the films, Gautam Bhasin, Group Creative Director, Grey Bangalore says, "The idea for the films came from the insight that children are great at spinning yarns. Their imagination is akin to the product attribute of wafers, one layer on another. So, in the films we let the kids create layers of fun, drawing a parallel to the structure of the wafer."
Britannia wafers are targeted at children within the age group of 7 to 13 but are available to all those who are young at heart and want to enjoy its delicious flavours.
Britannia Treat Creme Wafers Diary
Britannia Treat Creme Wafers Library
exchange4media Group Service