Dentsu Webchutney wins digital mandate for Big FM
The account will be handled from the agency's Mumbai office by
Published - 16-October-2018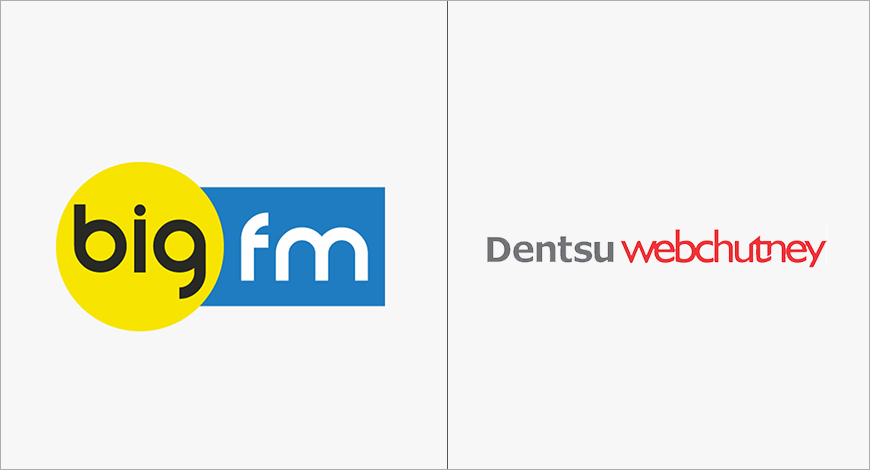 Dentsu Webchutney, the digital agency from Dentsu Aegis Network, has attained the digital duties for BIG FM. The account will operate out of the agency's Mumbai office.
Speaking on the partnership, Manoj Lalwani, Marketing Head, BIG FM commented, "Radio by its very nature is quite similar to digital. Both allow for interaction and a dialogue with people so going whole hog with digital is a natural extension of our brand strategy. Dentsu Webchutney is known for its out of the box thinking and we believe that their digital expertise and their understanding of platforms and culture will really do wonders for Big FM."
Harsh Shah, Vice President, Dentsu Webchutney added, "Big FM, with its wide network, is a content gold mine. When it comes to digital, nothing works better than content that is compelling, memorable and social. We're very excited to see how such diverse content from Big FM can be put into play. We have some very interesting ideas lined up and can't wait to put them into motion."
DViO's mandate is to provide strategic recommendations and build strong communication and a digital touch-point strategy to drive business results

by
Published - 31-January-2019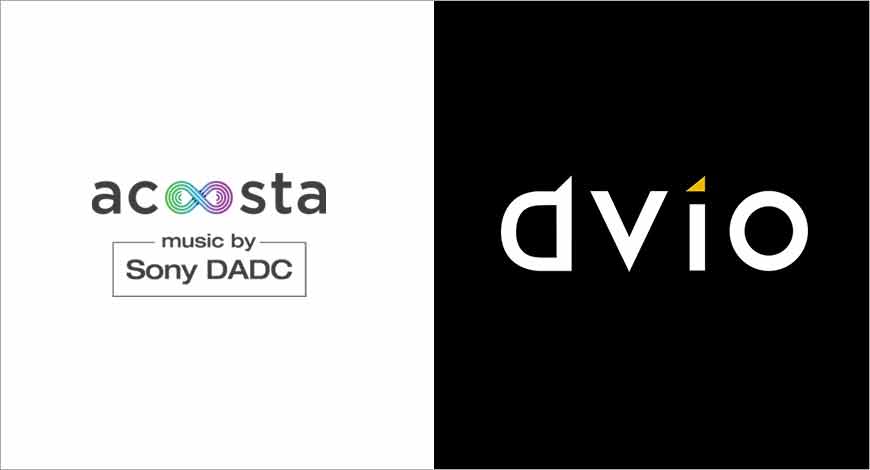 Acoosta Innovations — the company believed to be revolutionising music consumption - has chosen DViO Digtal as their creative and digital marketing partner. DViO's mandate is to provide strategic recommendations and build strong communication and a digital touch-point strategy to drive business results in addition to providing the right creative activations and product strategy.
Acoosta Innovations has launched its first product, Acoosta Uno through a strategic association with Sony DADC, the world's leading music content provider. Acoosta Uno is a revolutionary new-age multi-functional music system with high fidelity acoustics, super-curated pre-loaded music, and Karaoke capabilities. It not only allows for an immersive and uninterrupted music listening experience in any environment but also enables consumers to record their own musical creations on the go, and they certainly live up to their signature "You're never without a song"
Speaking on the mandate, Sowmya Iyer- CEO and Founder, DViO Digital said, "Acoosta UNO is a one of a kind product with huge potential. The use of the product in different situations, its ability to bring friends and families together and create some fantastic moments with music — is what really excites me. With Acoosta UNO — one is never without a song for any situation. Internet or no internet. Acoosta also helps DViO add a new dimension to its portfolio of entertainment clients. An audio product is an interesting addition for DViO's portfolio which spread across Star TV, Hotstar International, Gaana.com, Vyrl Originals by Universal Music."
Commenting on the partnership, Akshay Vasta, Chief Marketing Officer, Acoosta Innovations added, " The quirky creative minds of the DViO team are exactly what we need to bring out the versatility of a product like Acoosta UNO, we can't wait to dive into it with them."
Appointed by Germany based PR agency achtung!, Value 360 Communications will plan, manage, and support all PR-related activities for the Lufthansa Group airlines

by
Published - 29-January-2019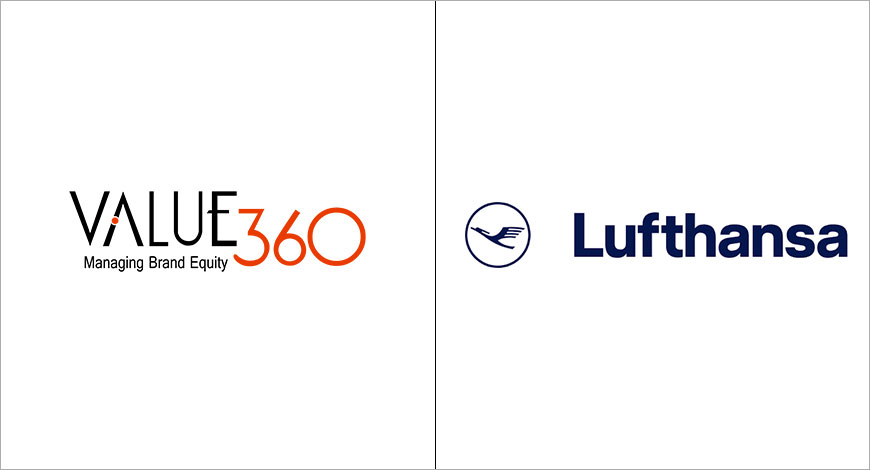 Value 360 Communications has been appointed by Germany based PR agency achtung! to drive the India PR mandate for the Lufthansa Group. Under the mandate, Value 360 Communications will plan, manage, and support all PR-related activities for the Lufthansa Group airlines – including Lufthansa, Austrian Airlines, SWISS, Eurowings and Brussels Airlines – in India as part of a global agency network created and managed by achtung!.
achtung! won a multi-stage pitch and is now responsible for planning and supporting PR activities in 41 countries outside Lufthansa's home markets of Germany, Belgium, Austria and Switzerland. The communications agency, which has 160 employees in Hamburg and Munich, assumed the brand mandate on January 1, 2019, and has created its own international network over the agency pool, The Network One, comprising more than 1,000 owner-operated agencies worldwide.
The global agency network created by achtung! comprises partner agencies in 41 countries, handpicked according to the criteria developed by Lufthansa and achtung! with the London headquarters of The Network One. The result is a customised, high-performance network globally unique in its composition. The network and its processes are individually arranged.
Value 360 Communications has been chosen on the back of its extensive experience in the larger aviation, travel and hospitality industry, as well as its robust media network and a proven track record of consistently providing customised, high-impact communications solutions to its clients. Prior to the Lufthansa Group, the agency has successfully led the brand mandate for Goibibo, TUI India, Cleartrip, Tirun Travel to name a few.
Speaking on the mandate, Kunal Kishore, Founder and Director – Value 360 Communications, said, "We own the stories that we tell for our clients, which is why we are the preferred communications partner for brands across the business spectrum, be it emerging start-ups or domain-leading global organisations. We are proud to have secured the PR mandate for the Lufthansa Group in India, and are looking forward to collaborating with the global agency network to deliver justified value and tangible results that meet and exceed brand expectations."
One of the fastest-growing PR and communications firms in India and Southeast Asia, Value 360 Communications has crafted its unique niche within the country's PR and communications landscape on the back of its integrated communications approach. The agency is headquartered in New Delhi and has principal offices in key regional centres such as Mumbai, Bangalore, and Hyderabad.
With a multifaceted team of over 150+ professionals, Value 360 Communications is currently managing a portfolio of over 150 brands in sectors as diverse as hospitality, lifestyle, travel, IT/ITeS, automotive, on-demand logistics, fintech, proptech, etc. It has won several recognitions, both in India and internationally, and was named the Agency of the Year at all the leading industry awards in the last year. It was also named as the International Consultancy of the Year for the APAC region at the highly prestigious ICCO Global Awards 2018.
The account was won following a multi-agency pitch and will be handled from the agency's Mumbai office

by
Published - 28-January-2019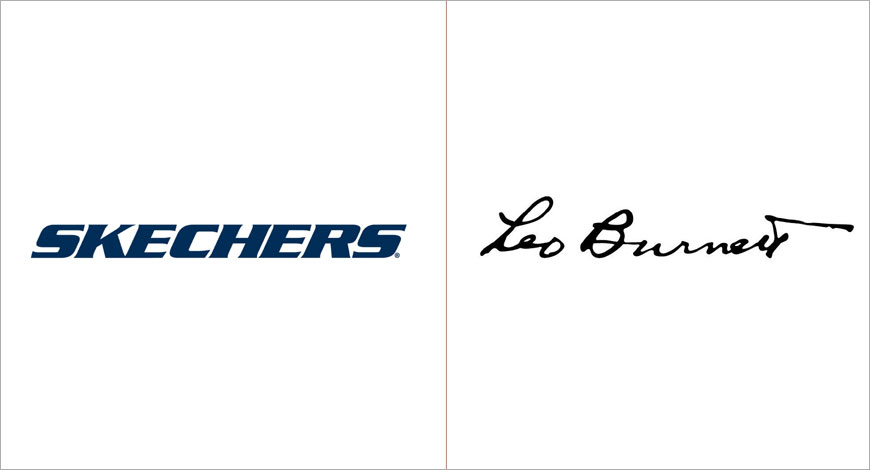 Skechers, an American lifestyle and performance footwear brand, has signed up Leo Burnett India as its creative agency. The business win comes after a multi-agency pitch, and Leo Burnett India's Mumbai office will look after the account. The brand stands for a formidable combination of innovation, style, and technology, giving people the comfort and the chance to stay trendy.
Speaking about bringing Leo Burnett India on board, Soumen Das, Senior Marketing Manager, Skechers South Asia said, "Skechers is one of the strongest brands in the active lifestyle space. The brand has a very strong product line-up. As a country, we are witnessing a huge upswing in lifestyle and well-being space. Our job is to make sure that we build a strong brand on the back of our products and a very supportive consumer-culture context. We are super excited to partner Leo Burnett as they have displayed fabulous strategic and creative thinking. Skechers is growing rapidly and we needed a partner who could fuel this expansion with equal passion and capabilities. We look forward to some great work in the future."
Skechers is looking to strengthen its brand positioning in India, in addition to familiarising customers with its array of footwear. Recently, the brand has also launched a wide range of apparel and accessories. Leo Burnett India presented a really strong plan to leverage its strategic thinking and creative power to bring Skechers' brand promise to life across all products.
Dheeraj Sinha, MD – India & Chief Strategy Officer, South Asia, Leo Burnett said, "It's exciting to partner an innovative brand like Skechers. The lifestyle footwear and apparel category is exploding with untapped potential, and we want to explore the creative landscape to create some effective work. We are confident about building a powerful brand narrative that will help Skechers grab a larger market share in the months to come."
Added Rakesh Hinduja, Chief Operating Officer – West, Leo Burnett India said, "We are proud to partner brand Skechers. Very quickly, Skechers has achieved a strong presence in the clutter of highly competitive branded and grey market goods. Today, this brand needs a strong Humankind purpose to be consistent and solid for Indian consumers. Its range of products is top quality on performance and lifestyle, and our job with the strength of Power of One is to make this come alive through various touch points across the nation. Leo Burnett India's Wave 3 approach and success with new-age, young brands give us the confidence to effectively contribute to Skechers' business and brand success."
The agency will continue with their digital duties for the brand with a key focus on the exploration of driving measurable footfalls for engagements

by
Published - 24-January-2019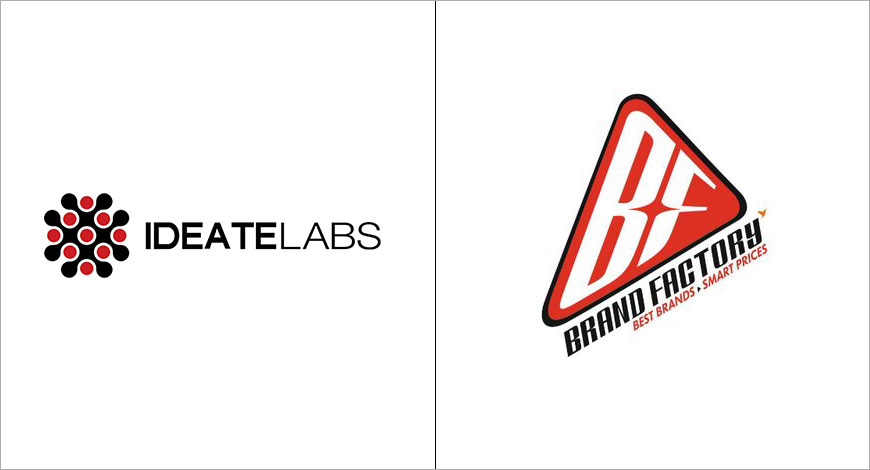 IdeateLabs, a digital marketing agency, will continue to manage the digital front of Brand Factory, a fashion discount chain by Future Group. The agency will continue with their digital duties for the brand with our key focus on the exploration of driving measurable footfalls for engagements.
The mandate focuses on keeping abreast with the latest trends in the digital sphere and coming up with innovative strategies that work effectively, keeping into consideration the brand's target audience. It also includes detailing out the brand performance on a timely basis.
Speaking on the mandate, Ashish Rana, Business Head, IdeateLabs, said, "IdeateLabs is excited to have retained Brand Factory for the fourth year in a row. This just gives us more opportunities to craft exciting digital strategies for them. IdeateLabs' partnership with Brand Factory has witnessed quirky and buzz-evoking content so far and the future holds the same along with growing strategic approach, deeper consumer understanding and market insights, flawless data analytics and media efficiency. Our focus for upcoming campaigns will be on analyzing possible measurable footfalls that garner engagement in abundance".
Commenting on the partnership, Roch D'Souza, Chief Marketing Officer, Brand Factory, said, "The partnership between Brand Factory and IdeateLabs has been a fruitful one with all our digital assets experiencing exponential growth. IdeateLabs has been with us for over four years now. The relationship we share is more a partnership than an agency-client relationship. Not only did they understand the brand, but they also helped us translate our brand personality in the digital world through relevant content & initiatives. IdeateLabs works as a perfect business partner and understands the changing business dynamics while engaging with our digital audience in effective ways. We look forward to the same commitment and growth".
Brand Factory, a Future Group concept, is India's leading chain of fashion discount stores that promise consumers a revolutionary discount shopping experience. Brand Factory offers more than 200 Indian and International brands at 20%-70% discount, 365 days a year. As of date, it is present in 32 cities with 74 stores displaying more than 200 plus fashion brands.
The marketing agency will continue to handle the publishing house's digital strategy and social media mandate

by
Published - 18-January-2019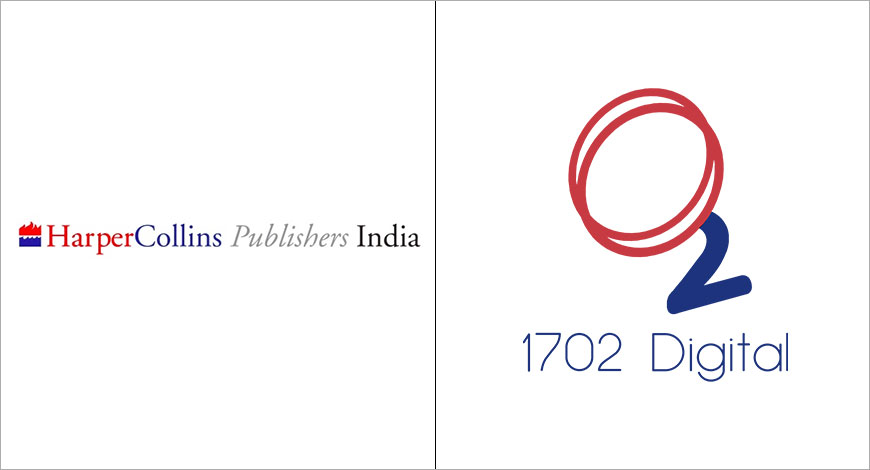 1702 Digital has been roped in by Harper Collins India for a second successive year to handle the digital agency mandate of Harper Collins India for 2019. The publishing house has printed and published the works of numerous award-winning authors such as Vijay Seshadri, Vinay Dabholkar, S Hussain Zaidi, Ashok Srinivasan, Mihir Srivastava, and former RBI Governor Raghuram Rajan. They can also be credited for enabling numerous bestselling books like 'A feast of roses,' 'Battle for Bittora,' 'Attitude is Everything,' 'Fault Lines' to see the light of the day. The publishing house is focused on their aim to promote Indian authors who have a story to tell.
Aanchal Arora Ceo of 1702 said that "after getting them on board in 2018, we are at a stage where we can strengthen our relationship with the book publishing house. We're proud to have taken their social media engagement to the next level! For the record, we took their organic video views on social media from a cumulative of 5 views, all the way up to 19000 views. These views are all organic. We're thrilled to have played our part in their journey to make young India read. We're delighted to join them again on their journey this year".
Only the most impactful and original stories are published after meticulous quality checks. During this journey, the agency presented each of Harper Collin's books to the audience through interactive posts on social media. While it was no secret that a large part of the audience comprised of avid readers, 1702 built intrigue around new releases by showcasing book summaries and conversation led posts. From getting authors to speak about what went into writing the book to promote multi-city events for book launches, the agency made sure that the crowd was anticipating a new book release. The resulting picture was increased orders.
While Harper Collins is a renowned publishing house worldwide, it was only about a year ago that their India division approached 1702 Digital to establish a strong presence on social media. The aim and target of 1702 were to make conversations with the audience and convince them to put their trusted Harper Collins for their daily reads. But the steady growth in followers for their Facebook page was a testament to how the agency managed to engage their fans on social. 1702 successfully navigated a tricky January and February of 2018 where the fan engagement was low.
March was a breakthrough month for both Harper Collins and 1702 Digital! The number of likes on the HarperCollins Facebook page saw an incredible surge from 253 in February to 1491 in March, a massive rise of 489%. April 2018 saw the Facebook page breach the 2000 likes mark. There has since been a perpetual rise in the follower count. The page impressions throughout the year averaged around 153,000 per month and reached a similar number of people with our Facebook posts. But one particular statistic that delighted us was that we engaged more than 7300 people every month, after a period of relative quiet early on in the year.
The account was won after a multi-agency pitch held in Delhi by
Published - 16-January-2019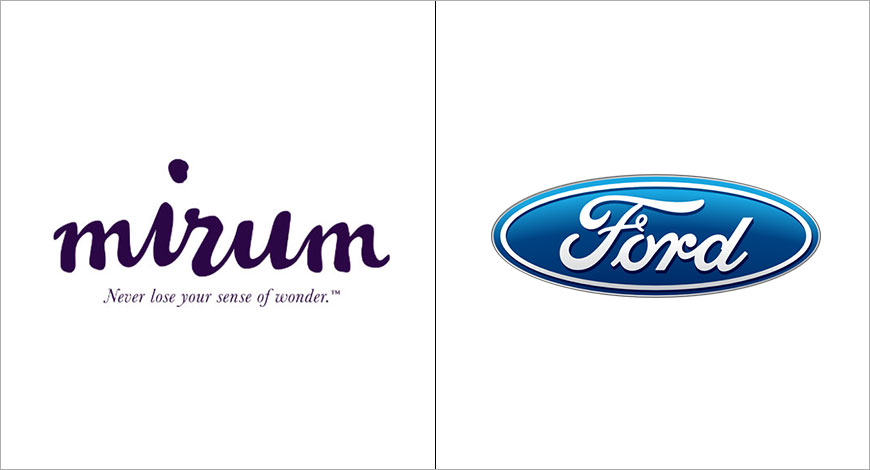 Mirum India has been appointed as the social media Agency on Record for Ford India, highly placed sources have confirmed to exchange4media Group. The account was won after a multi-agency pitch held in Delhi.
Ford's account was previously handled by Genesis BCW (earlier called Genesis Burson-Marsteller). Ford India is a digital-first brand. Their digital investment is roughly 25-26 per cent of their total marketing spends, and it is almost double of the industry average.
For more updates, subscribe to our WhatsApp Channel - http://bit.ly/e4mWhatsApp
For more updates, subscribe to our Newsletter - http://bit.ly/2Qu7OIs
They will be managing the brand image, media duties, offline activation and influencer marketing of the brand

by
Published - 14-January-2019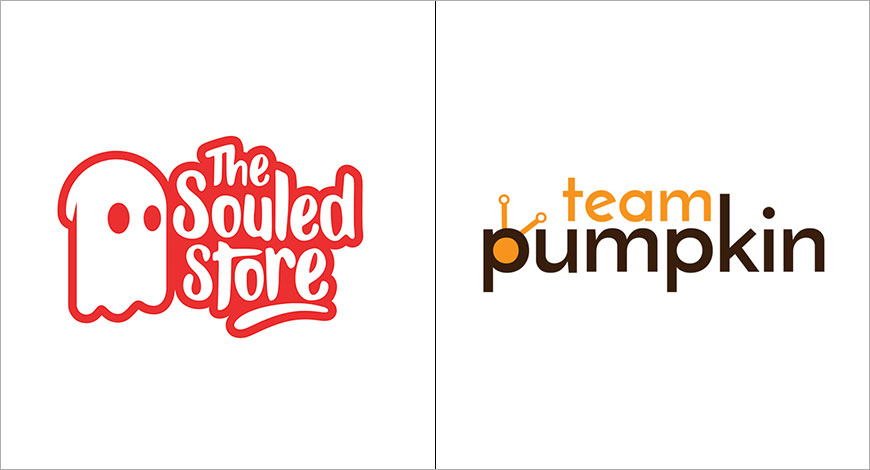 Team Pumpkin, a 360-degrees brand solution, and public relations agency has been appointed the PR mandate of The Souled Store. They will be managing the brand image, media duties, offline activation and influencer marketing of the brand. The Souled Store is a one-stop pop culture merchandise brand of officially licensed products for fans. Some of their partners include global entities such as Warner Bros, Disney, WWE. They are also associated with Indian youth icons and influencers such as —stand-up comedians, indie music artists, music festivals and franchises from the Indian Premier League and Pro Kabaddi League.
Recently, they have raised $3 million in a fresh round of funding led by RP-SG Ventures backed by the RP-Sanjiv Goenka Group.
Speaking on the partnership, Vedang Patel, Co-founder & Director, The Souled Store shares, "We are delighted to have Team Pumpkin onboard. Their dynamic and creative minds will help us translate our vision into reality. We are confident that this partnership will strengthen our marketing communications and thought leadership in the digital world."
Commenting on the mandate, Swati Nathani, Co-founder & CBO, Team Pumpkin adds, "We are delighted to have been given the opportunity to handle the brand communication of The Souled Store. At Team Pumpkin, storytelling is at the core of everything we do, and The Souled Store is a brand that has stories as unique and diverse as their products and services. We look forward to collaborating to drive further the brand awareness through impactful and creative campaigns."
Team Pumpkin is a 360-degree marketing communication company providing end-to-end support to their vast array of clients which includes Big Bazaar, Axis Bank, Coca-Cola, Vision Express, Nilkamal, Pizza Hut, ITC and Amul Sporto amongst others.
Edelman India will focus on reaffirming Airbus' position as a leading contributor of the aerospace sector in the country, through multi-layered storytelling and comprehensive stakeholder outreach

by
Published - 07-January-2019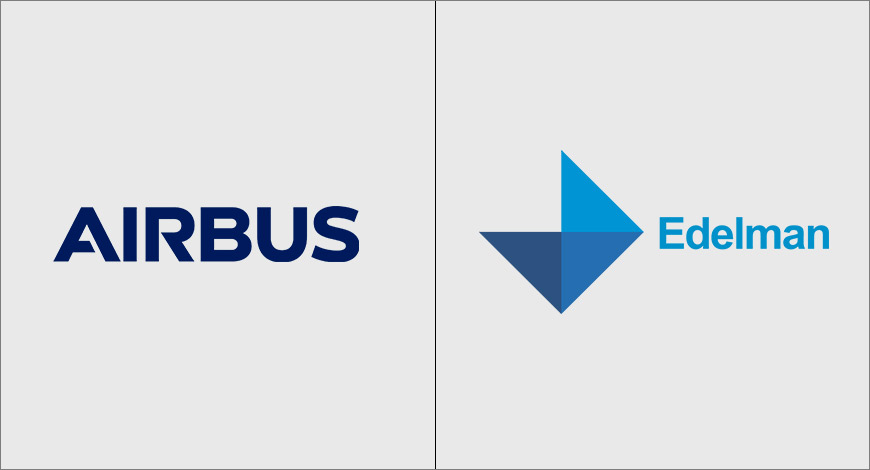 Airbus Group India Pvt. Ltd. has appointed Edelman India to manage strategic communications and media relations for its businesses in India. Edelman India will develop a strategy-and implementation-roadmap to drive high-level media and stakeholder outreach for Airbus' activities across its commercial aircraft, helicopters and defence and space businesses.
Edelman India will focus on reaffirming Airbus' position as a leading contributor to the aerospace sector in the country, through multi-layered storytelling and comprehensive stakeholder outreach. Airbus has been present in India for more than three decades. The company's technology and expertise have catalysed the growth of the regional civil aviation sector and supported the modernisation of military forces, in the country.
Moksha Creative Services will craft the sports fashion brand's presence in the Indian market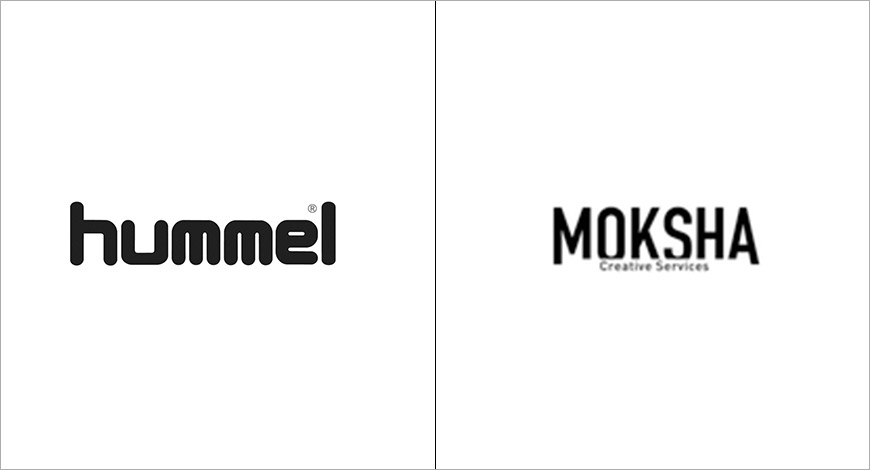 hummel India, a Denmark headquartered, multinational sports fashion company has appointed Moksha Creative Services to craft their presence into the Indian market.
Soumava Naskar, Director, hummel India, commented about the partnership saying, "The Indian market is brimming with potential and the right attitude to embrace true global trends in sports fashion; which is why we have selected Moksha Creative Services as they can help us attain and retain an audience of undying fans, considering the brilliant creativity they have put to display over the years."
Speaking on the association, Serge Gianchandani, CEO of Moksha Creative Services commented, "With hummel, we have an opportunity to enhance advertising by generating interesting and unique content to engage with majority of hummel's sportingly fashionable target group."
The mandate includes digital media marketing, social listening & ORM, digital content creation and SEO services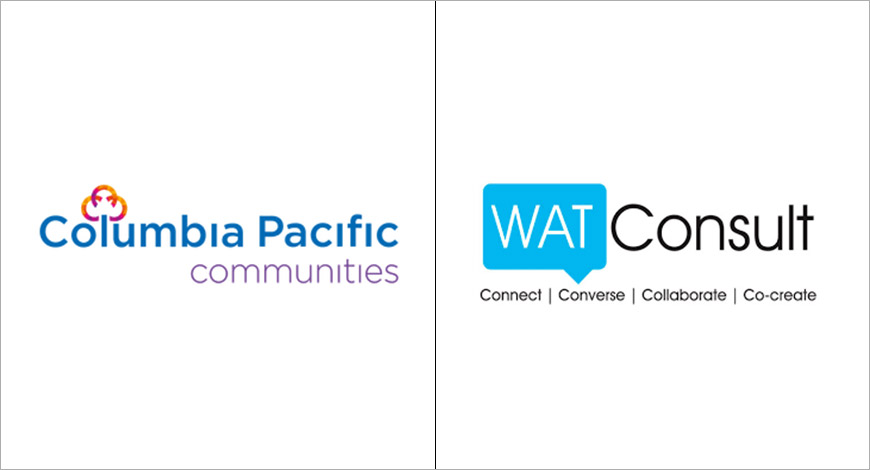 WATConsult, the digital and social media agency from Dentsu Aegis Network, has won the 360-degree digital media mandate of Columbia Pacific Communities - a part of Seattle-based Columbia Pacific group, one of the foremost developers of senior living communities in the United States and South East Asia.
The mandate includes digital media marketing, social listening & ORM, digital content creation and SEO services. In addition to this, the agency will also be designing & developing the brand's website. The account will be handled by the agency's Bengaluru team.
Rajiv Dingra, Founder and CEO, WATConsult said, "It is our pleasure to partner with Columbia Pacific communities, one of the pioneers to popularize the senior living concept in India. With their recent acquisitions in the Asian market, the brand is set to significantly expand its senior housing portfolio over the next few years in the major parts of the continent. Well, this is a great opportunity for us to align our expertise with the brand to leverage their digital journey in the best possible way."
Speaking on the development, Mohit Nirula, CEO, Columbia Pacific Communities said, "Columbia Pacific Communities is made up of people drawn to the mission of serving and fulfilling the needs and desires of our senior population. We represent four decades of international expertise in designing and building Communities and serving and fulfilling the changing and evolving requirements of our residents - a promise to be partners for life to those who repose their trust in us and give us the privilege to serve them."
Adding further, he said, "While selecting a digital agency to partner us on our journey, we had three criteria - clutter breaking work, ability to address two generations - the children and the parents as well as a proven track record of success. WATConsult, with global accolades such as the Grand Prix in their kitty and cutting-edge campaigns for a cross-section of brands, was the perfect fit and we are delighted to appoint them as our 'Agency on Record' for Digital Marketing."
Committed to reimagining senior living in India and create next practices that exceed these changing expectations, Columbia Pacific Communities is India's largest and most experienced senior living community operator. It has close to 1600 residential units under management in 5 cities and 9 locations across south India. The brand leverages their experience from across the world to bring the best thinking and innovations across gourmet dining, health care, space design, and social activities to create thoughtfully designed, thriving communities.
WATConsult is one of the leading and most awarded full-service digital agencies headquartered in Mumbai with branches in Delhi and Bangalore. Since its inception in 2007, the agency has handled digital and social media mandates for more than 200 clients including Godrej, Himalaya, Tata Motors, ITC, SBI Life Insurance, Jockey and many more.
The agency has always been in talks for winning awards nationally and internationally. It has won more than 200 awards including a GRAND PRIX at Prague International Advertising Festival, 2 bronze in London International Awards, 1 Bronze in Lisbon International Awards, 2 Golds in Epica Awards Amsterdam and more. It is the only Indian Digital Agency to have made its way to Cannes Lions 2018.