Changes at Rediffusion Group: Mahesh Chauhan quits, D Rajappa takes over; Dhunji Wadia heads to Everest
Rediffusion has had an eventful year. Adding to that, the company is set for a slew of senior level changes. Mahesh Chauhan, Group CEO, Rediffusion has quit the company. D Rajappa, President, Everest Brand Solutions has been moved to Rediffusion Y&R to head the agency. Dhunji Wadia, who had quit JWT India six months back, replaces D Rajappa at Everest.
The year 2010 turned to be a hectic one for the Rediffusion Group. The big one was announced on November 30, 2010, when it became official that Mahesh Chauhan, Group CEO, Rediffusion, is quitting the agency. The market has been buzzing with rumours on this for the past three months. Sister agency Everest Brand Solution's President D Rajappa has been moved to Rediffusion Y&R. It is still unclear whether Rajappa would be replacing Chauhan in his exact role, as Chauhan was also looking after other Rediffusion group businesses, including media agency TME.
Dhunji Wadia, who had quit JWT India in May 2010, is now going to head Everest Brand Solutions as President.
Earlier in the year, Rediffusion Y&R had lost Bharti Airtel and Colgate Palmolive to JWT India and Bates 141. In the following months, Diwan Arun Nanda's team worked in proving that Rediffusion was not about only two clients. The agency won a number of businesses, the big one being the MTS win. The agency is said to be in the fray for at least two new business announcements. Destination next for Chauhan was not known at the time of filing the story, but as is known, Chauhan had moved to Bangalore a few months back, and is now settled there.
Prior to being Group CEO, a position given to Chauhan in August 2008, he was the President for Rediffusion Y&R from October 2006 to August 2008. He had joined the Rediffusion family in 2002 for the South operations and in 2004 he was made President of Everest Brand Solutions. Chauhan had begun his advertising career in Ogilvy & Mather, where he completed two separate stints – from 1992 to 1994 and then from 1998 to 2002.
D Rajappa has been at the helm of Everest Brand Solutions since 2006. Prior to this, he was CEO of Rediffusion DYR, Sri Lanka from 2003 to 2006. Rajappa has been in the advertising industry for the last 18 years. He began his career in 1988 with McCann Erickson and moved on to Interact Vision, before joining Rediffusion DY&R in 1994.
Wadia was appointed as Managing Partner of JWT Mumbai on January 1, 2008, prior to which he was in the agency's Bangalore office. He has over 26 years' experience in the advertising industry. Wadia had set up the Diamond Marketing Group in India for the Diamond Trading Company in 1995. In 1997, he took on the role of Regional Business Manager for Unilever Home and Personal Care division for Central Asia, North Africa and Middle East region (CAME region).
Prior to this, Lahiri has worked with agencies like Contract Advertising, McCann and Ogilvy & Mather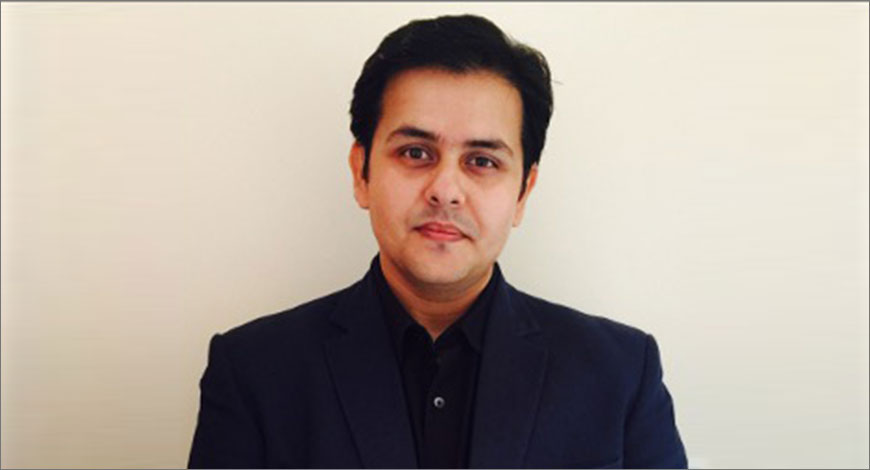 Manas Lahiri who led the Delhi NCR market for Creativeland Asia has quit and has now joined Havas Worldwide.
Sources say he has joined as the General Manager & Head, Havas Gurgaon on 31st October and will lead the Delhi operations for the agency.
Prior to this, Lahiri has worked with agencies such as Contract Advertising, McCann and Ogilvy & Mather.
He has a career spanning 16 years, with experience in Advertising, Brand Management, Channel/ B2B sales, and he has worked across sectors like IT, Telecom, Auto etc.
Lahiri has worked for and managed brands such as General Motors, Samsung, Motorola, Aircel, Lenovo, Amazon, Shell, Acer, NIIT, Google, Dabur, Reliance etc.
NS Easwaran has more than 20 years of experiences in the Media industry, Ad Sales and Marketing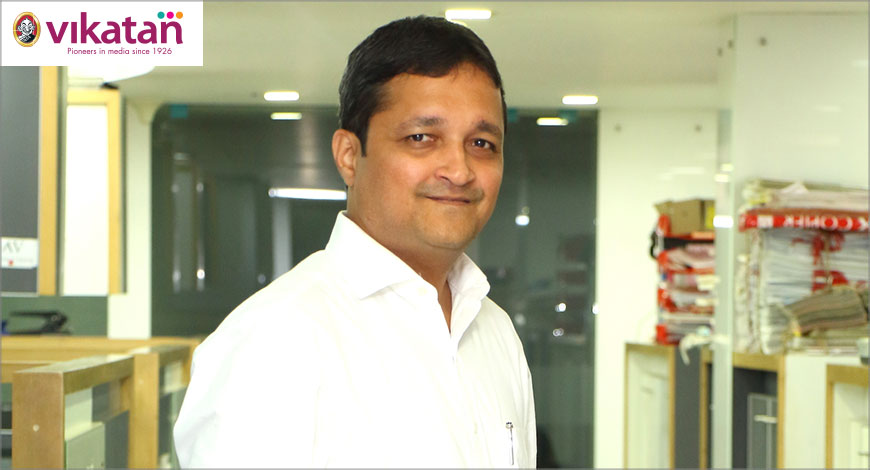 Ananda Vikatan, Tamil Nadu's leading media group with its strong presence in Print, Digital, Activations, Awards and TV Content has roped in NS Easwaran as their Chief Sales Officer in a newly created position in the organization.
NS Easwaran has more than 20 years of experiences in the Media industry, Ad Sales and Marketing. Starting his career as a medical representative, Easwaran was earlier associated with New age Entertainment (P) Ltd, Pearl Media, Zee Entertainment's Zee Telugu, Kannada & Tamil. He quit Zee Network as the Business Head of Zee Tamil at Chennai.
In his last assignment, NS Easwaran was with Network 18 as Associate Vice President – Sales handling National Sales for News18 Tamil, Kannada & Malayalam along with the south region for all the 13 News Channels of the News 18 and he has handled sales for News 18 in Tamil Nadu, Karnataka, and Kerala markets.
NS Easwaran has done MDP and Business Management education from IIM Ahmedabad and with Online Harward Management Program.
B Srinivasan, Managing Director of Vikatan Group said, Vikatan Group said, "With its 93-year legacy, is the most trusted media group of Tamil Nadu is poised for the next level of growth. Vikatan has a strong presence in Print, Digital, Activations, Awards and TV Content and the core to its success has been the understanding of Tamil Nadu market and the pulse of the readers, viewers and digital followers. Through its multiple content delivery platforms, Vikatan Group curates content for its platform agnostic audiences with strong journalistic ethos, in-depth coverage and credibility."
He continued, "Marching towards its centenary, Vikatan Group is poised to grow with the millennial generation with strong underpinnings credibility and content creation. With such impeccable credentials, Vikatan has always remained a strong platform for brands that is looking at reaching out Tamil audiences. NS Easwaran, with his wide ranging experience across TV genres and exposure to regional markets, will drive a synergistic growth for the various media platforms. He will be instrumental in forging a mutually beneficial relationship with advertisers by spearheading new revenue opportunities and bringing many national brands into Vikatan Group. I welcome NS Easwaran into the Vikatan family and for taking it to newer heights."
Speaking on his appointment, NS Easwaran said, It gives me immense pride to be working with the oldest and one of the most futuristic Media Company in India. My endeavor here will be to grow the revenue of the organization and open up newer methods and avenues of revenue generation."
exchange4media Group Service
Her immediate previous role was at Salesforce India as Director Marketing since 2016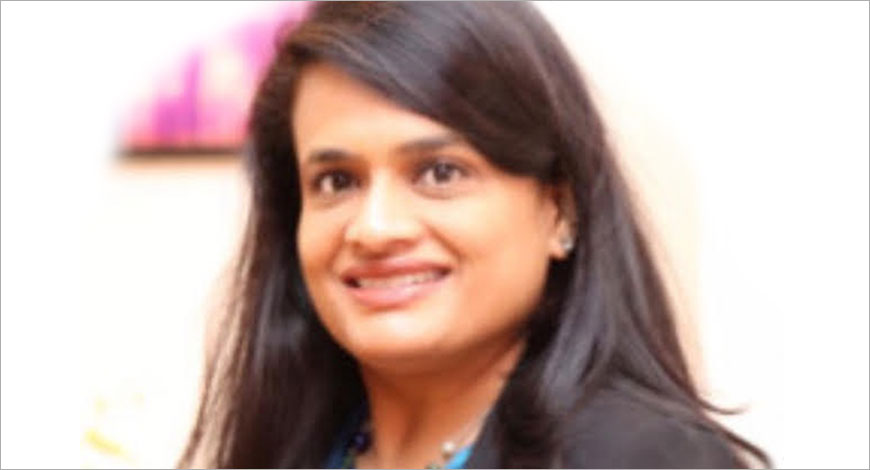 Suchita Vishnoi, former Director of Marketing, Salesforce India, has joined Cognizant Digital Business as Senior Director, Marketing, for the APAC region. Her key responsibilities at Cognizant include building brand awareness and reputation for the Cognizant Digital Business BU and the company's capabilities in key APAC markets including India, Australia, Singapore, Hong Kong, Japan, and Middle East.

Vishnoi joined Salesforce India in the year 2016 as Director Marketing. Prior to that she had a 7 year stint with Trend Micro, where she joined as Marketing Manager India in 2009. Vishnoi became the Trend Micro's Head Marketing for India & SAARC in 2011. She held the position of Director, Marketing, India & SAARC of Trend Micro from 2015 to 2016, where she was driving commercial and channel marketing for India & SAARC region.

Vishnoi, an alumnus of Indian Institute of Management, Bangalore, and eCornell University, started her career as Associate Director for Solutions Integrated Marketing Services in 2003. She moved to Netmagic Solutions as Manager, Marketing Communications in the year 2007 and held the position of Senior Manager-Demand Generation and Customer Marketing till 2009.
exchange4media Group Service
With a cumulative experience of over 15 years in the M&E sector, Atha enjoys expert domain knowledge in marketing, acquisitions, liaisons and integrations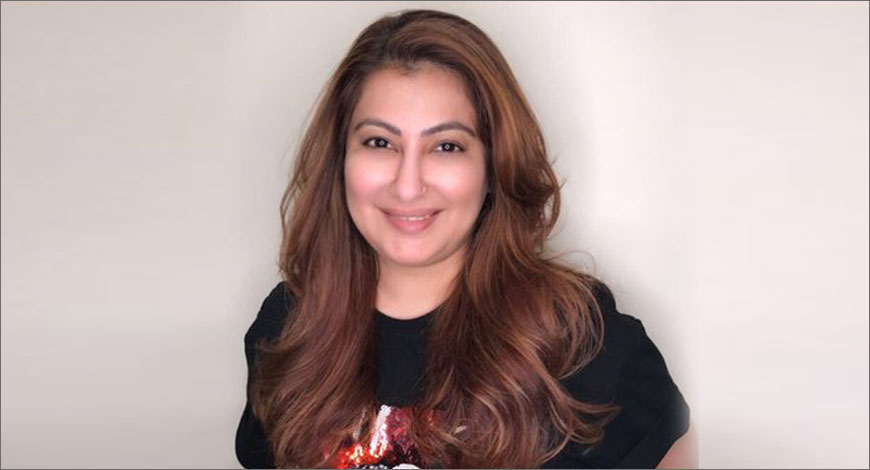 Media and entertainment conglomerate, K Sera Sera Ltd. (KSS Ltd.) headed by Mr. Satish Panchariya as Group Chairman, has appointed Ms. Anjali Atha to its senior leadership team as part of its global expansion plans. The Mumbai-based firm which has over two decades of credibility and operations in India, USA, Dubai and Europe, will heavily focus on movie funding/film financing and movie production this year.

Atha has previously handled the advisory and managerial duties for leading film personalities, Hrithik Roshan and Kangana Ranaut before assuming her new role at KSS Ltd. With a cumulative experience of over 15 years in the M&E sector, Atha enjoys expert domain knowledge in marketing, acquisitions, liaisons and integrations.

Anjali Atha who will take on a new role within KSS Ltd. as Business Head commented. "I am very excited about the opportunity to develop our global execution model and to deliver outstanding content in the entertainment diaspora."

Adding on, Mr. Sanjay Panchariya stated, "Following our 2018 expansions plans, we are closing a record number of deals and will benefit from a new team to take it forward. Anjali is a very experienced and reputed advisor in the entertainment services space and is uniquely suited to lead KSS Ltd. in its next phase of
growth."
exchange4media Group Service
Hira will also serve as Chief Convergence Officer of NFX Digital, the parent company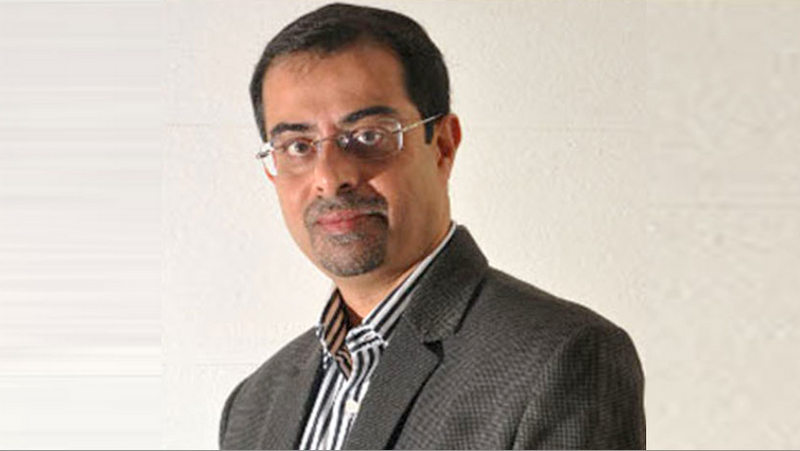 NFX Digital, a gamified-consumer insights company set up by its founder Shivjeet Kullar, announced the induction of Mohit Hira as a Co-founder of Adytude AX, its disruptive, new product that is currently under development. Hira will also serve as Chief Convergence Officer of NFX Digital, the parent company. The flagship product, Adytude is revolutionizing the way brands analyze consumer feedback in real time.

With CXO roles in advertising, marketing and media in both print and digital forms, Hira was nominated as among India's Top 50 CMOs by Paul Writer and IBM in 2012 and has several digital launches to his credit, including various assets under the Indiatimes brand, NIIT's Cloud Campus and its B2C e-learning business (www.training.com). He is an alumnus of Jadavpur University with Executive Development Programs at ISB, IIM Ahmedabad and INSEAD Singapore.

A former advertising professional who started his career with Shivjeet Kullar in the Kolkata office of Contract Advertising, the duo has decided to team up again after a gap of nearly three decades. While Kullar remained in advertising right through as an award-winning creative professional who also scripted plays and books, Hira moved into business management roles in The Times of India Group, NIIT, JWT, Hungama Digital, Open Media Network and Newsweek (formerly IBT Media) before striking out on his own as a strategic marketing consultant since April 2017.

On becoming an entrepreneur, Hira says, "When I set out on my own last year, I had taken the first step towards entrepreneurship. The intensive consulting experience, over the last year, with IAMAI, Human Factors International, Jaypore.com, YourNest Venture Capital, has been very rewarding and when Shivjeet approached me to join him in a very exciting journey, it looked like the logical next step. It's good to have both of us together after 2.5 decades. So, here I am, diving into co-creating a digital product that will radically alter the way brands interact with consumers – not just in India, but globally."

Welcoming Hira on board, Kullar said, "We began our advertising careers together building brands and now we're going to build a global consumer based market disruptor- not bad for two guys who used to scour the streets of Calcutta in search of business."
exchange4media Group Service
Maciek will be responsible for enhancing and integrating the creative teams, increasing the agency creative output and acting as the creative lead on multi-market pitches
Isobar has announced the promotion of Maciek Nowicki to Chief Creative Officer, Isobar South East Asia and India, a newly created role, overseeing 13 Isobar locations across nine countries. Maciek will relocate from Isobar Poland and will report to Sven Huberts, MD Isobar APAC.
Maciek will be responsible for enhancing and integrating the creative teams, increasing the agency creative output and acting as the creative lead on multi-market pitches. Bolstering the creative leadership line-up is a critical step in strengthening Isobar's Brand Commerce offering and driving the business forward across the region. Maciek also joins Isobar's Global Creative Excellence Council, chaired by Nick Bailey, Chief Creative Officer for Isobar EMEA.
Sven Huberts, Isobar APAC Managing Director, commented, "Maciek is one of those people who has the dexterity, stamina and drive to create a high performance creative culture. He understands how brands are currently being built for today's convergent world. Everyone is really excited to work closely with Maciek to help deliver borderless, game changing ideas that help solve our clients business challenges."
Maciek Nowicki, Chief Creative Officer, Isobar South East Asia & India said: "I love the vast and amazingly multi-layered Asian culture and people, so I am doubly excited to get started in this new role. We have some great talent in Isobar in Asia and I look forward to working alongside them to produce work that makes a difference."
Prior to his promotion, Maciek was Managing Creative Director for the 300+ strong team at Isobar Poland, looking after brands including P&G, GM, Disney and Arla Foods. In addition, he oversaw the creative output across multiple Dentsu Aegis Network agencies in Poland.
exchange4media Group Service
Roy, who has handled various portfolios for MediaCom during his earlier stints, including NDTV and Parle, will be based out of Mumbai
MediaCom has appointed its former Technical Advisor & Managing Director Sandip Roy as General Manager- P&G account. Roy will be based out of Mumbai.

No official confirmation was available at the time of filing the report. But sources close to exchange4media have confirmed the development and said that Roy will be handling the P&G account under the leadership of Avinash Pillai, Managing Partner (Team P&G India) at MediaCom. The P&G business is estimated to be around Rs 200 crore.

Roy's LinkedIn status says it all-

http://in.linkedin.com/pub/sandip-roy/8/a93/b65

During his first stint at MediaCom way back in 2003, Roy managed a diverse portfolio of clients as a team lead including NDTV, Giant Hypermarket, Parle, Shaadi.com and Hindustan Pencils, which allowed him to work with a large media network involving deeper analysis of consumer behaviour.

In a career spanning almost 18 years, apart from MediaCom, Roy has worked for agencies such as RK Swamy BBDO, Contract Advertising, ZenithOptimedia Group, Interactions, Starcom MediaVest Group, UM WW and EMTEK Group. He started his career with RK Swamy BBDO, where he was Senior Media Executive and rose up to posts such as Managing Director at MediaCom, Marketing Advisor at EMTEK Group before re-joining MediaCom.

At MediaCom, Roy has worked in various capacities and has also worked with MediaCom Interaction, GroupM's Digital agency for a year.
ZEEL has roped in K Subramanyam, popularly known as Subbu as Senior Vice President- Sales, according to sources. He will be driving sales in South India
Zee Network has roped in K Subramanyam, popularly known as Subbu as Senior Vice President- Sales recently. He will act as a Cluster Head- South, based out of Bangalore and will be driving the Sales for the Southern region. Subramanyam will be reporting to Ashish Sehgal, Chief Sales Officer, ZEEL.

Sources close to exchange4media have confirmed the news, however, there was no official confirmation at the time of filing the report. It is also said that Subramanyam will be heading the Sales for south cluster channels including Zee Tamil, Zee Telugu and Zee Kannada and also will be responsible for handling sales of south based advertisers and clients for all other Zee Cluster channels in the national market, including the flagship channel Zee TV. The sales heads of all the three south channels will be reporting to him.

Subbu has close to two decades of experience in Media Sales where his maximum association was with E TV Network as National Sales Head and a short stint with Maa TV. While, Shankar was earlier with Star Vijay for a long Stint as National Sales Head and moved to Polimer TV for a very short Stint before moving on to the current position.

Huria was previously COO of Avian Media. He will be based at eBay India headquarters in Mumbai
Girish Huria, former COO of Avian Media is joining eBay as Communications- Head on September 29, 2014. He will be based at eBay India headquarters in Mumbai.
Daniel Feiler, Senior Director Communication, Asia-Pacific will be his guiding force on all communication needs for India. From an India business perspective, Huria will also be working closely with Latif Nathani, Managing Director, eBay India and his local leadership team.
Speaking about his new role and the importance of e-commerce, Huria said, "Consumerism is driving business's to change and the ecommerce industry is revolutionising this change. The Indian ecommerce industry has been quite dynamic in the last few years and I am delighted that eBay has provided me this opportunity to learn more about this space and understand consumer behaviour. I am sure it will be an enriching experience as a communication professional."
Speaking on Huria's appointment, Feiler said, "Hiring someone with Girish Huria's experience in communications is a major coup for us at eBay. I can't wait for Girish to get started. Girish will have a once in a lifetime opportunity to help craft eBay's story in India, arguably the fastest rising and most dynamic market on the planet with the potential to become an ecommerce world leader."
Prior to joining eBay, Huria was the Chief Operating Officer at Avian Media Private Limited, an independent communication firm. He was entailed to drive growth of the firm via business acquisition, client servicing for key accounts and supporting leaning goals within the agency. At eBay India the key focus would be to drive consumer, merchant and employee preference for brand eBay.
Huria has close to 15 years of experience in the Communications industry. He started his career as Managing Partner at Genesis Burson Marsteller in 1999. After 10 years stint with Genesis, he moved on to Avian Media as COO and worked there for four years. He completed his MBA- Marketing & Finance at ICFAI Business School.
exchange4media Group Service
Vanditta Malhotra Hegde, Senior VP & Legal Head of ENIL (Radio Mirchi) is moving out of Times Group. She is joining hands with Singh & Singh Law Firm LLP to set up 'Singh & Singh, Malhotra & Hegde' in Mumbai
Vanditta Malhotra Hegde, Senior Vice President and Legal Head of Entertainment Network (India) Limited (Radio Mirchi) is moving out of Times Group. She is joining hands with Singh & Singh Law Firm LLP, founded by Prathiba Singh and Maninder Singh, a reputed Intellectual Property Rights law firm in the country, to set up 'Singh & Singh, Malhotra & Hegde' in Mumbai.
Malhotra Hegde has been with Radio Mirchi for the last one decade and has been credited for the successful legal strategies of Radio Mirchi in the highly litigious areas of copyright licensing and royalties. She is a well-known legal name in the media and entertainment industry and is in the forefront of advocating progressive copyright laws and taking up other industry issues.
Speaking on the move, Malhotra Hegde said, "These are exciting times and the firm would strive to provide cutting edge legal advisory to media & entertainment, telecom, internet, pharmaceutical and other businesses in the areas of Intellectual Property Rights, transaction, litigation, dispute resolution and strategic decision making. Singh & Singh, Malhotra & Hegde would eventually become a full service law firm."
Speaking about her feelings on becoming an entrepreneur, she said, "The journey ahead looks very exciting. I have a great mentor in Ms Prathiba Singh, one of the acknowledged thought leaders in the Indian IP arena. There is a lot of demand for quality, solution oriented legal advisory and as I have been an in-house counsel myself, having seen the business needs from closest quarters, I am confident that we will be able to provide great value to our clients. Radio Mirchi is our first client and it could not have begun better."
Malhotra Hegde began her career in law practice with one of India's oldest law firms Mulla & Mulla, Craigie, Blunt & Caroe, Solicitors and Advocates. She joined Times Group in 2004 and held different responsibilities in legal function, providing legal advice to radio, internet, event management, filmed entertainment and out of home businesses, before being elevated to Head of Legal of Radio Mirchi in 2007.
exchange4media Group Service