SITI launches app to help consumers choose channels as per new tariff plan
My SITI app will give options to customers to indicate their choice of channels/bouquets during the transition period
SITI Networks Limited, an Essel Group company, has launched My SITI mobile app for its customers. The My SITI app gives a convenient way to SITI's 55 million consumers to access and operate their SITI Digital cable TV connection.

In line with the regulations of the new tariff order and TRAI's migration plan, the app will give options to customers to indicate their choice of channels/bouquets during the transition period. Customers indicating their choice through the app will be eligible for a range of gifts. My SITI app can be downloaded from Google Play Store (https://goo.gl/75pF66) for all android-based mobile devices.

SITI has launched a multi-platform campaign to educate its customers on the app about the true power of choice. SITI has also activated the app for their 24000+ business associate network to help them take customer choice in compliance with TRAI's migration plan. SITI has also activated the feature on its website and is aggressively reaching out to customers and partners through a multi-dimensional campaign.

My SITI app would also enable customers to select channels/ bouquets/packages, make payment, and share feedback through a very simple and intuitive interface on their mobile phones. This is in line with SITI's philosophy of institutionalising systems and process to drive business operations and compliances.
Talking about the app, Rajesh Sethi, Chief Business Transformation Officer, SITI Networks, said, "We have always worked towards giving the power of choice in the hands of our customers and enable transparency. My SITI app for customers is a testament to our resolve and a step that will empower our customers by providing real-time access to their accounts, payments and transaction history. We are also enabling customer choice for the successful implementation of the new tariff order and QoS regime."
exchange4media Group Service
With the latest feat, Jacob has become the only Indian news presenter to have won the Asian Television Awards twice. He first won it in 2016
At the recently held Asian Television Awards (ATA) in Malaysia, Zakka Jacob, Editor-Output, CNN-News 18, was given the Best News Presenter Award for his show Face Off@9. With this feat, Jacob has become the only Indian news presenter to have won this award twice. He first won it in 2016.
We spoke to Jacob about this big win and about the channel's strategy for the upcoming general elections.
Excerpts:
With a second win at the Asia Television Awards, you have become the only Indian journalist to achieve this feat. What does this win mean to you?
In 2016, I had no clue that I have won. In 2018, I knew that I had been nominated. I and Kishore Ajwani, my colleague at the Hindi channel, were nominated in the Best News Presenter category and we decided to go. Also, it was for the first time that they moved their awards from Singapore to Malaysia.
This time I thought since I have already won it in 2016, I will not get it a second time. Apparently, no Indian anchor has ever won this award for the second time. But I did not know this at that time. So I just went for the fun of it, and lucky for me, I won this award.
It is special this time because Radhakrishnan Nair, who was our Managing Editor, passed away last year after a kidney transplant. He was very special for all of us in the newsroom; he was very special to me as well, so I had to dedicate this award to him.
It was only when I came back and spoke to my Chief Executive Producer, I came to know that I am the only Indian anchor who has won this award twice. So the second win has been really special.
When we look at TV news today, it is all about shouting matches and highly polarised narratives; do you see this changing in the coming time?
I don't think it will change in the next 3-4 months because of the elections. But people are calling us and saying that we have done a great job with shows on issues like farmer crisis, petrol and diesel price, water crisis and pollution in Delhi, etc. So issues that have resonance with people and affect their daily lives are getting a lot more traction. The political stuff keeps happening and I think people have come to expect that given that India is a big noisy democracy, there will always be slanging matches. But episodes that people are talking about and people are sharing on social media are non-political.
This year is no less than a festival for news channels given the upcoming general elections. How are you building your strategy around this big news event of 2019?
Look, election is a great time for any media organisation, particularly for TV news channels because it's made for television. Television also gets a lot of advertising during this time, so it is a very important period for us.
What we tried out in the recently concluded assembly elections was to introduce a couple of new election tools, one of which was called the magic wall. Basically, what we have is a giant map of India with all 543 constituencies. You can click on any one of the constituencies, and it pops up and shows who won in 2014, who won in 2009, who won in 2004, who are the contestants right now and what are the big factors in that particular constituency. It is a very powerful elections analytical tool.
We are hoping to scale that up for the general elections. The other thing that we used is something we call ElexA-- elections meet analytics. Through this, we were able to narrow down on a number of factors, and all this was well received by the public. We are really looking forward to 2019. I would say we are geared up.
In your opinion, what is wrong with television news today?
There is a formula that was worked out back in 2008-09 and that formula has continued. The formula is that you fill your screen with 5, 10 or 20 talking heads and they are shouting at each other.
The problem is that the formula is working because television news is an expensive business. We have to spend for news gathering and to run news rooms, and we don't make a proportional amount of money because right now it is just advertising revenue. Subscription is very limited; in our case less than 15 per cent revenue comes from subscription. So unless that changes in a dramatic way, where we have an alternate and solid revenue source, television will continue to cater to the least common denominator.
exchange4media Group Service
The associations of Local Cable Operators in South India are demanding change in tariff orders, reduction of GST from 18% to 5%
The new tariff regulations by The Telecom Regulatory Authority of India (TRAI) will come into effect from February 1. In the wake of this, the associations of Local Cable Operators in south Indian states including Kerala, Tamil Nadu, Karnataka, Andhra Pradesh, and Telangana have announced that they will be going on strike on January 24. The strike will result in the black out of TV screens in all these five states.
The operators demand change in tariff orders, reduction of GST from 18 per cent to 5 per cent.
Speaking to exchange4media Patrick Raju, President, Karnataka Cable TV Operators Association said, "The new regulation by TRAI is leaving the local cable operators in the dark. There is no proper ground-work done to implement the new rules and this is not going to benefit the local cable operators or the consumers."
He further explained, "Now, as per the new rule the consumer has to pay a basic fare of Rs 130 plus taxes for 100 channels and additional amount for other pay channels. Earlier, subscribers had to pay an amount between Rs 150- 300 for 500 channels and now when the new regulation will come into effect, they will have to pay around Rs 300-350 for 50 channels. Some of the rural population is unaware of TRAI and the new rules and regulations, we haven't been given any information on how to educate them. If we are not able to convince those set of consumers then they will revolt against the local cable TV operators as we are the ones who is dealing directly with consumers on a daily basis."
"The new regulations will badly affect the business of cable operators there will be a dip of 50 per cent in the revenue of local cable operators. The revenue from the advertisements are shared between the MSOs and broadcasters and we don't get any shares from that. We have to sustain and run the network on the small percentage of revenue we are getting through the subscription. This is unreasonable and very soon the cable operators and their services will be washed away. We have a strong feeling that it is collectively planned by the government, TRAI, and corporates," added Raju.
As per the TRAI formula, 80 per cent of MRP of a pay channel goes to broadcasters and the rest is shared between MSOs (Multi System Operators) and LCOs (Local Cable Operators). Network fee is shared in the ratio of 55:45 between MSOs and LCOs.
Raju continued, "On top of that a GST of 18 per cent is also being charged. Our requirement is to bring down it by 5 per cent and to revoke the charges. We have had meetings with officials at TRAI zonal office and they haven't addressed our concerns. So, we have decided to go on strike on January 24. The TV screens will be blacked out between 6 am to 10 pm."
Praveen Mohan, Chairman, KCBL (Keralavision Channel Broadcasting Ltd) also has similar views, "The TRAI has not educated the local cable operators on how to implement the new rules and regulations. The base rate of Rs 130 is decided without taking the LCOs into consideration. The LCOs will get a revenue share of 45 per cent with which the distribution network has to be managed and GST has to be paid from this 45 per cent. In my opinion, base rate should be hiked."
"This move by TRAI is a conspiracy against the LCOs and to favour the broadcasters and corporate firms," added Mohan.
According to Srinivas Murthy, Vice President- Marketing, TV5 network only partial implementation of the new tariff regulations is possible.
"The execution of the new tariff in rural areas might not happen. The rural population comprises 55 per cent to 60 per cent of the cable TV consumer population and they also play a big role in channel ratings. The situation is dicey and in my opinion at present partial implementation is only possible and full fledge enactment of the tariff regulations will take another 5-6 months," said Murthy.
For more updates, subscribe to our WhatsApp Channel - http://bit.ly/e4mWhatsApp
For more updates, subscribe to our Newsletter - http://bit.ly/2Qu7OIs
Neethu reports on media, marketing and advertising industry. In the past she has reported on start-ups, education and health sector for over 6 years.
The 'Diamond Play Button' is awarded to a YouTube channel on reaching 10 million subscribers
News channel Aaj Tak has been bestowed with the prestigious 'Diamond Play Button' by YouTube. According to the network, Aaj Tak is the first and the only news channel in the world to have crossed the 10 million subscriber mark.
The 'Diamond Play Button' is the top honor awarded by YouTube, next only to the Ruby Button at the 50 Million mark
The award was presented by YouTube to the India Today Group last week. This milestone achievement on YouTube by an Indian channel, puts India right on top of the global news media map.
Ms Kalli Purie, Vice-Chairperson, India Today Group, on accepting the recognition for the milestone, said, "I am so proud that AajTak has won the YouTube Diamond Button, the only news channel in the world to have earned this award. The diamond button is not an overnight success. This is something AajTak has worked very hard towards. We first got the silver button, then the gold button and then finally we got the diamond button at 10 million subscribers. The journey doesn't stop here, we are ambitious and we are moving ahead, trying and working towards now the YouTube Ruby Button that comes in at 50 million subscribers. And I am sure with the support of our viewers, we will get there too, and we will get there 'Sabse Tez'."
Susan Wojcicki, CEO, YouTube, in her letter lauding the Aaj Tak YouTube channel for this accomplishment said, "We hope you will accept this Diamond Creator Award as a token of our appreciation and respect for what you have accomplished." In the letter Susan Wojcicki expressed her amazement at the magnitude of this achievement.
She wrote "The 10 Million Mark? At this point we are actually scratching our heads. How on earth did you do that? 10 million subscribers is not just a lot of people. It is more than the entire population of New York City!"
Citing that the Aaj Tak YouTube channel is no longer just a channel but a movement, she added, "You have clearly touched a nerve in the world and you have found a legion of fans who expect – and receive- great things from you."
YouTube Creator Awards recognize various YouTube channels for reaching significant milestones in subscribers under four categories. Silver Play Button is awarded when YouTube channels reach 100,000 subscribers, Gold Play Button awarded for channels reaching the milestone of 1 million subscribers, Diamond Play Button on reaching 10 million subscribers. And The Ruby Play Button is awarded to YouTube channels when they achieve 50 million subscribers.
exchange4media Group Service
ZEEL's revenue rose by 17.9 per cent at Rs 2,167 crore against Rs 1,838 crore last year
Zee Entertainment Enterprises' strong third quarter results for financial year 2019 beat most industry analysts' estimates. Shares of the company reportedly rose by as much as 4.2 per cent to Rs 475.90 on the day the results were announcement. While most global and Indian brokerage firms maintained a 'Buy' 'Hold' and 'Outperform' call on the stock, some global brokerage firms such as CLSA, HSBC and Citigroup reportedly raised their 12-month target price for the stock.
Revenue of the company rose by 17.9 per cent at Rs 2,167 crore against Rs 1,838 crore last year, beating IDFC securities' estimate by 3 per cent, its EBITDA estimate by 5 per cent at Rs 754 crore and Profit After Tax (PAT) estimate by 10 per cent clocking Rs 525 crore in Q3FY19.
"Despite increasing investment across its TV and digital segments, consolidated margin improved by 250 basis point YoY to 34.8 per cent (IDFCe: 34%), and was a positive surprise. 30%+ guidance for FY19E & FY20E has been retained (9MFY19 stands at 33.6%)," says Rohit Dokania, Research Analyst, IDFC Securities Limited, in his result update.
Abneesh Roy, Research Analyst - Senior Vice President - Institutional Equities – Research, Edelweiss Securities Limited, in his result update, cites, "ZEE's Q3FY19 revenue, EBITDA and PAT beat our and consensus estimates."
"Key positives are 21 per cent YoY growth in domestic advertising fuelled by festive season and market share gains; and 29 per cent YoY spurt in domestic subscription revenue. ZEE clocked 34.8 per cent EBITDA margin—highest in past 12 quarters—despite investments in ZEE5," he adds.
The company maintains its 'Buy' rating on the stock and says the stock is ripe for re-rating with another quarter of all-around 'beat on a high base'.
Its total ad revenue went up by 21.7 per cent at Rs 1,462.6 crore, while total subscription revenue jumped 23.3 per cent at Rs 618.5 crore YoY.
Himanshu Shah, Research Analyst, Institutional Equities, HDFC Securities Institutional Research, in company's result update, stated, "Despite strong YTD (year to date) performance, Zee's share price has declined by 22 per cent in FY19. This has been due to PE contraction on account of weak operating cash flows and competitive concerns on digital. We believe that the concerns are overemphasized."
On TRAI's new tariff regime
Analysts believe that TRAI's new tariff regime will augur well for ZEE, given its strong viewership and its leadership position in broadcasting. "Zee remains number 1 player in linear TV (appointment viewing) business with 20.2 per cent viewership share (+200bps YoY) led by strong traction across its Hindi and regional GECs. Growth outlook remain robust for this business. TRAI tariff order is likely to be positive in the medium term, but it may lead to short term volatility. Zee is scaling up well on digital (ZEE5)," says Shah.
On OTT platform ZEE5
Zee Entertainment's OTT platform ZEE5 monthly active users (MAU) grew to 56.3m as of December 2018 versus 41.3m as of September 2018. On an average, users are spending 31 minutes per day on the platform. Analysts believe ZEE5's focus on regional shows gives it an edge over peers. "We believe strong adoption of regional content on digital is not too far away and ZEE5 continues to have an edge over peers due to its focus on original regional shows," says Karan Taurani, VP – Research Analyst (Media), Elara Securities (India) Private Limited.
"The next leg of re-rating will depend on the strategic partner announcement. However, current valuations appear fair at 23xFY20E P/E, given ZEE's strong growth potential and market share gains in regional genres (Marathi, Tamil, Telugu & Bhojpuri)," mentions Taurani in company's result update.
Other conference call highlights
Zee Entertainment, in Investor conference call, highlighted that they are looking for strategic partner and in discussion with handful of strategic investors. It also highlighted of a possible deal announcement by Mar/Apr-19.
Ad growth outperformance was not only led by traditional TV but by the digital platform as well
Zee is yet to fully monetize its viewership market share gains in Kannada and Tamil
ZEE5 is the only OTT platform creating content in six Indian languages. The company was able to launch only 31 original shows for ZEE5 until 31 December vs a target of 90 set at the start of the year
ZEE5 has been soft launched in international markets. Zee expects to commercially rollout in APAC in 4QFY19. It targets to price content between $2 and $10, depending on the geography
It estimates subscription revenue growth to be in the mid-teens
International advertisements increased by 40 per cent YoY
Gained strong traction in Europe and APAC
Vempati, CEO Prasar Bharati speaks about the new e-auction move and about the 14 news channels on Free Dish that help take their reach beyond the urban pockets
Public broadcaster Prasar Bharati recently announced its revised policy framework for the use of its satellite network, DD Free Dish.
54 slots on DD Free Dish will be e-auctioned to private players after a gap of almost 16 months after they were put on hold in August 2017. The e-auctioning will begin in February 2019.
Explaining the rationale behind the new move and how the public broadcaster was looking at leveraging its reach, we spoke to Shashi Shekhar Vempati, CEO Prasar Bharati about the new move and more.
Edited excerpts:
What are the big changes that the new e-auctioning policy entails compared to its earlier version?
Back in August 2017, the auctions were put on hold pending a review because the ministry is also a stakeholder. If you recall, earlier the auction slot fee was broadly based on two categories: news and non-news.
So what had happened was that the non-news was a very broad category and invariably the slot fee went up to a level which only some commercially viable channels could afford, while certain other genres of public interest could not afford those.
Similarly, since the DD Free Dish base predominantly concentrated in the Hindi speaking belt, again most of the content was Hindi oriented and there was little representation for other regions and other languages. So part of the rethinking was how do we restructure the slot fees so that there is low entry point for those genres which are underrepresented.
So what you see in the new policy is that those two categories have been broadened into five categories. So we are able to get premium for the commercially high potential genres and languages, and a low entry point for infotainment, devotional and other genres including languages. So it is an exercise to ensure that we make it a win-win for everyone.
In your view, what are the biggest differential values that Free Dish offers to broadcasters?
There is KPMG and EY report on how the whole genre of Hindi entertainment and Hindi news channels has benefited from the Free Dish phenomena. There are 14 news channels on Free Dish already and it is important for them because it takes their reach beyond the urban pockets.
What are the big focus areas for Prasar Bharati in 2019?
I think a big focus has been digital and if you look at the way broadcasting is evolving, the way convergence is happening between traditional broadcasting and digital based platforms. So this is a new reality we need to prepare for, which also means a change at our end is required. So more of our content will now be digitally available and that is what we are focusing on.
Also, a lot of our operations have become IT enabled and we also have to think what will be our manpower model for the future because a large part of our workforce will retire in the next five years. So these are the changes that we are preparing for and a lot of momentum has picked up in the last few months.
How has the response to privatisation of radio news been so far?
It is very positive, the President of AROI (Association of Radio Operators of India) Anuradha Prasad has been very supportive and AROI as a body has been very supportive. Now we have to work with the individual operators so they start getting the content.
@columbia Drop Out, @e4mtweets, @BWorldOnline... Past @timesnow, @htTweets, @timesofindia
In the Top 5 Programmes Colors' new show 'Fear Factor Khatron Ke Khiladi Jigar Pe Trigger' led the urban market and took the second spot overall (Urban+Rural)
Zee Anmol continued to lead the overall market with 825 million impressions. Sony Entertainment Television climbed up to the second spot with 631 million impressions while Zee TV retained its third spot with 621 million impressions according to Broadcast Audience Research Council (BARC) India Week 2(January 5-11,2019) of 2019 data.
In the top five programme category, Colors 'Naagin-3' bagged the first spot in the Top 5 Programmes overall with 14.27 million impressions. Colors' new show 'Fear Factor Khatron Ke Khiladi Jigar Pe Trigger' entered the category at second spot with 14.25 million impressions. Zee Anmol's 'Kumkum Bhagya' slipped to the third spot with 13.95 million impressions, while 'Kundali Bhagya' held on to its fourth spot with 13.93 million impressions. Sony Entertainment Television's 'The Kapil Sharma Show' also maintained its fifth spot with 11.6 million impressions.
Urban Market
Sony Entertainment Television dethroned Star Plus to top the urban market with 466 million impressions. Star Plus slipped to the second spot with its 418 million impressions. Colors, Zee TV and Star Bharat retained its third, fourth and fifth spot with 397 million, 380 million and 322 million impressions respectively.
Colors' new show 'Fear Factor Khatron Ke Khiladi Jigar Pe Trigger' led the Top Five Programmes with 9.7 million impressions. It was followed by Sony Entertainment Television's 'The Kapil Sharma Show' and 'Super Dancer Chapter 3 Audition' slipped to second and fourth spot with 9.1 million and 7.4 million impressions respectively. Colors' popular 'Naagin-3' and Zee TV's 'Kundali Bhagya' took third and fifth spot with 8.9 million and 6.5 million impressions respectively.
Rural Market
Zee Anmol too continued to lead the rural market with 669 million impressions. Star Utsav retained its second spot with 409 million impressions. Dangal climbed to the third spot with 378 million impressions. Rishtey retained its fourth spot with 361 million impressions while Sony Pal slipped to the fifth spot with 354 million impressions.
Zee Anmol's 'Kumkum Bhagya' and 'Kundali Bhagya' led the Top Five Programmes in this market with 11.5 million and 11.4 million impressions respectively. Zee Anmol's 'Mahek' retained its third spot with 8.8 million impressions while Dangal TV's 'Ramayan' slipped to the fourth spot with 7.9 million impressions. Zee Anmol's 'Ek Main Aur Ek Tu' slipped to the fifth spot with 6.5 million impressions.
exchange4media Group Service
The Zee Family Pack offers 23 channels now at an attractive launch offer of only Rs. 39* per month
With the new TRAI tariff/pricing regime all set to come into effect from February 01, 2019, ZEE, has announced attractive launch offers for its consumers. Zee family packs will be available for Rs. 39* only. This special launch offer has been devised for consumers across Hindi speaking states, Maharashtra, West Bengal, and Odisha. Leading the change agenda for the new pricing paradigm, ZEE was the first network to roll out its multiple customer-centric packs and now with this attractive launch offer, it promises greater value and more affordability for consumers.
ZEE has three types of packs that come in very attractive prices ranging from the lowest at Zee Prime Pack Tamil-SD at Rs. 10* for 8 channels, Zee Family Pack – Hindi SD at Rs. 39* for 23 channels to the ZEE All-in-One SD pack that brings the entire lot of 26 channels at just Rs. 59* only. The Zee Family Pack includes leading channels such as Zee TV, &TV, Zee Cinema, &Pictures, Zee Bollywood, Zee News, Zee Anmol, Big Ganga, Zing, LF and many others, cutting across multiple genres such as entertainment, movies, news, music and lifestyle thereby offering content that caters to every member of the family, every day. The a-la-carte rates for certain channels like Zee Cinema, &pictures, Zee Talkies, Zee Yuva & Zee Bangla Cinema have also been revised.
Atul Das, Chief Revenue Officer - Affiliate Sales, ZEE said, "Zee is the No. 1 television network in the country. We continue to innovate and bring new content offering across genres like entertainment, movies, music, news, and lifestyle and in multiple languages including Hindi, Marathi, Bangla, Odia, Bhojpuri, Punjabi, Tamil, Telugu, Kannada, Malayalam, and English. As the new price regime gets implemented from 1st February 2019, we are excited that this would allow a better choice to consumers and bring transparency across the television value chain. To provide greater value to our consumers during this transition, we have come up with an attractive launch offer on the Zee Family Packs across Hindi, Marathi, Bangla, and Odia. All these packs are now available at a special price of Rs. 39* per month. We are delighted to offer the best of television series, drama, feature films, news, lifestyle content, and incredible new experiences, all at a great value to our consumers across the country."
With a total of 59 channels (43 SD & 16 HD) in 11 languages reaching a total of 148 million households every day, ZEEL has been offering audiences in India 'superhit' entertainment cutting across genres. Whether it's Pragya, Preetha, Zara Siddique or Bhabhiji in the Hindi Belt to Radhika in Maharashtra, Rani Rashmoni in West Bengal and many more in every region, our characters share a deep bond with viewers wanting them as dinner-table companions every day! The No.1 TV network that fulfills all the demands is Zee with its family packs that bring together the right assortment of superhit channels across the top genres of entertainment, movies, news, music, and lifestyle, making it a must-have for every family!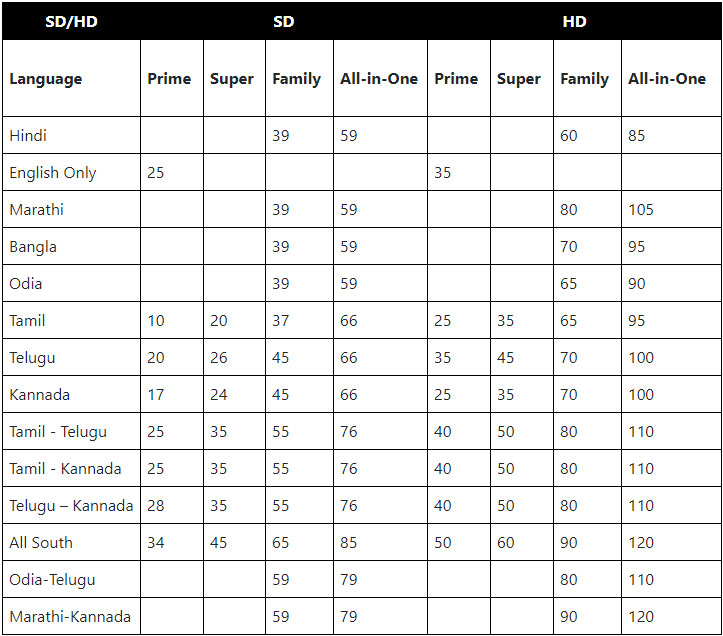 exchange4media Group Service
'Privé Unscripted' to have shows on Obama, Trump, Weinstein, Bin Laden & others; premier on January 21 at 11pm
&PrivéHD, ZEEL's premium English movie channel is all set to telecast its new offering from the BBC library. 'Privé Unscripted' will feature real-life stories of those who have been instrumental in shaping the modern world.
'Privé Unscripted' will include intriguing titles like 'Weinstein: The Inside Story', 'Targeting Bin Laden (Featuring Barack Obama)', 'Meet the Trumps: From Immigrant to President', 'Inside Obama's White House', 'David Beckham - Into the Unknown' and more.
The new programme will premiere on January 21 at 11pm. The show will continue to be aired till January 25. Post that, the films will be aired every Sunday at 8pm.
The success of biographies across Bollywood and Hollywood in the recent past led to the launch of this new programming block. Pratyusha Agarwal, Chief Marketing Officer, ZEEL, says biographies or 'real stories' are doing well at the Box Office in both Bollywood and Hollywood for the last two years. "People really want to know these stories," she said.
Shaurya Mehta, Head, Premium Channels, ZEEL, pointed out that the content is targeted at an evolved audience. "This is the first time an English movie channel is collecting large series of true stories and building a property around it on an ongoing basis. We wanted to tell true stories. Many of them are also opinion and topic drivers which create a lot of conversations and even debates. The idea was to showcase content that will engage the viewer from that facet as well," he explained.
He added, "BBC is a very renowned and respected name in the field of creating content. We have had a rich relationship with them, since the successful launch of the BBC First block on Zee Café. With Privé Unscripted we extend that relationship and harness the power of this exceptionally thought-provoking quality content. We are sure that the audience will embrace this new format of content."
Myleeta Aga, SVP and GM, South and South East Asia, BBC Studio, said, "We've had a great experience working with the team at Zee. Our association with BBC First resonated with Indian audiences so well and was a huge success. We believe that quality storytelling whether drama or unscripted will always connect with the audiences, immerse and entertain them. We hope to receive a great response from the viewers for our documentaries on &PrivéHD."
Currently the channel has acquired over dozen titles. But they are continuing to look at more ensuring that the selection of the titles justify the 'Unscripted'.
It will be promoted across digital and television. At the same time, the channel will be leveraging the popularity of on-ground properties like Kala Ghoda Festival and Little Flea through their activities.
exchange4media Group Service
The association tees-off with the live broadcast of the Abu Dhabi HSBC Championship scheduled from January 16-19, 2019
DSPORT, a premium sports channel of Discovery Communications, will broadcast live marquee events from the European Tour 2019, Europe's premiere and one of golf's strongest professional tours featuring some of the world's top professional golfers.
The association tees-off with the live broadcast of the Abu Dhabi HSBC Championship scheduled from January 16-19, 2019.
The first tournament as part of the Rolex Series, the Abu Dhabi event will feature top golfers of the world like world number two and three Dustin Johnson and Brooks Koepka in a strong field.
Apart from Shubhankar Sharma, who became the first Indian to win the prestigious European Tour Rookie of the Year award last year, other top Indian golfers like Anirban Lahiri, Gaganjeet Bhullar and SSP Chawrasia among others can now be seen in live competition action throughout the year.
Hero MotoCorp, who already have golf legend Tiger Woods as their ambassador, and also present the Hero World Challenge Golf as well as the Hero Golf Challenge Events and the Hero Indian Open, will be the on air live telecast Partner on DSport.
One of the richest golf tours in the world, the top 19 tournaments of the 2019 season present a total prize money of $35mn with the DP World Tour Championship scheduled for November in Dubai, carrying a whopping $8mn prize purse.
Eight other tournaments will carry a purse of $5mn or more in prize money.
Among other top names of the golfing world who can be seen in live action besides those mentioned will be the likes of Rory McIlroy, Henrik Stenson, Sergio Garcia, Ernie Els and Thongchai Jaidee among others.
European Tour - Details of Top 19 Tournaments to be telecast on DSport are -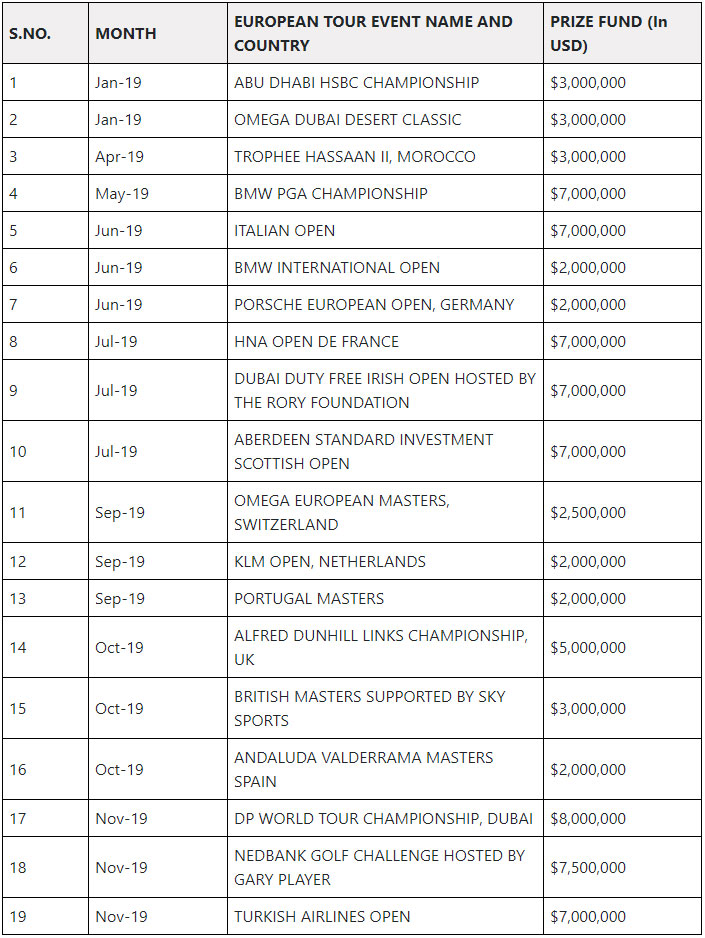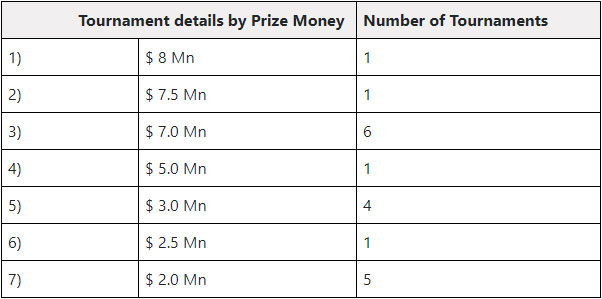 exchange4media Group Service
eAuctions will now be based on a differential pricing to be determined by the genre (language) of channels. The auctions will take place on annual basis only
Prasar Bharati CEO Shashi Shekhar on Tuesday evening announced that DD Free Dish will be resuming e-Auctions to allocate DTH slots based on a revised policy. However, the date of the auction is yet to be announced.
In a series of tweets Shekhar highlighted the key aspects of the new policy. Shekhar said that a key consideration of the new policy was "to increase the diversity of content available on DD Free Dish and to expand its reach across India especially within the non-Hindi speaking states."
This new policy "aspires to increase diversity of content by providing for low entry price points - differential genre based pricing for MPEG2 slots and invitational pricing for MPEG4 slots," he added.
He said that the new policy "makes it attractive for channels from a cash flow standpoint through better payment terms. This will ease the burden on channels while lowering the entry barrier for channels."
Happy to share that DD Free Dish will be resuming e-Auctions to allocate DTH slots based on a revised policy. Thankful to the @prasarbharati board which cleared the new policy and to Secy @MIB_India for support to the same, under the guidance and leadership of HMoSIB @Ra_THORe.

— Shashi Shekhar (@shashidigital) January 15, 2019
Here are the highlights:
e-Auctions will be based on a differential pricing to be determined by the genre (language) of channels. Private broadcasters desirous of carriage on DD FreeDish will have to declare the same to be eligible to bid in eAuctions.
e-Auctions will be held on annual basis for all vacant unreserved slots to ensure a stable bouquet of channels.
To lower the entry barrier for genres (languages) that are currently under represented on DD Free Dish the differential pricing for slots is split into 5 disparate buckets as opposed to the 2 buckets based on which eAuctions were previously held.
Different Genres (languages) have been grouped within these 5 buckets with differential reserve pricing for slots in respective buckets.
To promote the new DD Free Dish authorised Set Top Boxes the new policy also envisages invitational pricing for channels to also take up MPEG4 slots in addition to the existing MPEG2 slots.
The new policy also provides for reservation of MPEG4 slots for further regional channels of Doordarshan to have a dedicated satellite footprint. These stations/kendras currently operate in terrestrial mode in several states.
The Ministry of Information and Broadcasting had suspended the e-auctioning of slots for DD Freedish in October 2017. The concern was that private broadcasters are harnessing the reach of Freedish to earn ad revenue.
Typically, Doordarshan conducts an e-auction multiple times a year to grant vacant channel slots on DD Freedish to private broadcasters. During the last such e-auction in July 2017, Doordarshan earned Rs 85.10 crore and awarded 11 slots to private broadcasters.
DD Free Dish DTH Platform according to latest market estimates has a base of 30 million households across India which is a significant rise over earlier estimates of about 22 million. Currently, DD Free Dish offers 72 channels and 39 radio channels. There were plans to this to 250 by the end of March 2018.
For more updates, subscribe to our WhatsApp Channel - http://bit.ly/e4mWhatsApp
For more updates, subscribe to our Newsletter - http://bit.ly/2Qu7OIs
exchange4media Group Service