RBNL's BIG Ganga strengthens distribution network with Tata Sky
The regional entertainment channel now allows Tata Sky subscribers to enjoy over five hours of original programming
BIG Ganga, the regional entertainment channel of Bihar and Jharkhand from Reliance Broadcast Network Limited has strengthened its distribution with DTH service provider Tata Sky. With Tata Sky, BIG Ganga will now be available for viewers across metros, semi urban and rural markets with enhanced reach. BIG Ganga has been made available from October 26, 2016 on Tata Sky Channel No. 1116.
This announcement enables Tata Sky to offer pure Bhojpuri entertainment to its viewers. On BIG Ganga, Tata Sky subscribers can enjoy watching over five hours of original programming content which taps into the insights of Religion (Devotion & Bhakti); Reality (Game Shows, Social), Family Movies and Fiction.
Speaking on the occasion, a spokesperson from BIG Ganga said, "We are happy to announce our availability on Tata Sky, which allows BIG Ganga to expand its reach across the country. We are confident that our content will be thoroughly enjoyed by the new audience, further enhancing our reach and position. Strengthening our distribution is a strategic move which will not only widen our audience base and popularity but will also give better value to our advertisers."
With popular shows like BIG Memsaab, Hindustan Ka BIG Star, blockbuster movies every weekend, along with upcoming devotional shows Jai Chatti Mayi, reality show Birha Muqabla; BIG Ganga offers ample content for family viewing. With additional unique shows in the pipeline, BIG Ganga is poised to engage and entertain new audience across the country.
BIG Ganga is extensively distributed across all cable operators in the state of Bihar, Jharkhand and UP and spread across Den Networks, Darsh Digital, Manthan and Siti Maurya, amongst other DTH players, Ganga is available on DD Direct, Airtel, Dish TV, Videocon d2h, and Reliance Digital TV.
exchange4media Group Service
As part of International Day of Sign Languages on 23rd September, Asianet News had introduced sign language anchoring in selected Bulletins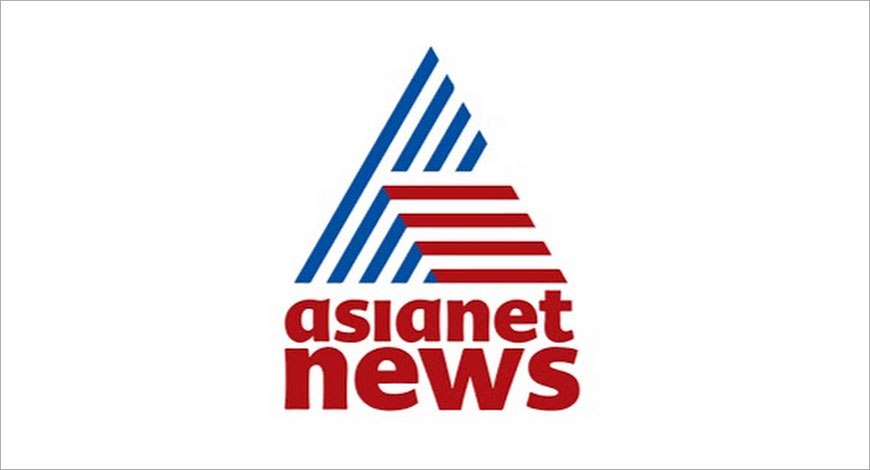 About one per cent of our population is hearing/speech impaired, which denies them accessibility to television, especially news channels where the audio elements are significant. Asianet News has collaborated with the National Institute of Speech and Hearing (NISM) to introduce sign language specialists as news anchors.
As part of International Day of Sign Languages on 23rd September, and for the rest of week, Asianet News has introduced sign language anchoring in selected Bulletins. From 23rd to 27th of September, sign language specialists co-anchored the bulletins during 8:00 am, 2:00 pm and 4:00 pm. These anchors handled the live bulletins without interruption and carried them out effortlessly.
Unlike the regular anchors, they didn't have any teleprompter support and had to interpret it live. The telecast with sign language news anchors went live on 23rd September after altering much of the graphical and visual patterns. Asianet decided to give up on the commercial pop-ups which occupied a lot of space which was also had an impact on revenue for the channel. However, when the program went live, it was highly appreciated by the viewers and civil society at large.
Speaking on the initiative, Frank P Thomas, Director and Group CFO, Asianet News Network, said, "We wanted hearing and speech impaired citizens to experience our news and we approached National Institute of Speech and Hearing, which is an established institution based out of Aakulam, Thiruvananthapuram for hearing and speech impaired students while offering several higher-level courses for students. The sign language experts that they provided were flawless and carried out the anchoring with ease. This is a new experience for us and it was well accepted and appreciated by our viewers."
exchange4media Group Service
Transaction to accelerate JioGigaFiber rollout to 50 million homes across 1,100 cities
Reliance Industries Limited ("RIL) has announced the following strategic investments:
(a) Primary investment of Rs. 2,045 crore through a preferential issue under SEBI regulations and secondary purchase of Rs. 245 crore from the existing promoters for a 66% stake in Den Networks Limited ("DEN")
(b) Primary investment of Rs. 2,940 crore through a preferential issue under SEBI regulations for a 51.3% stake in Hathway Cable and Datacom Limited ("Hathway") RIL would also make open offers in DEN and Hathway as well as for the following companies as required under SEBI Takeover Regulations:
(a) GTPL Hathway Limited, a company jointly controlled by Hathway with 37.3% stake
(b) Hathway Bhawani Cabletel and Datacomm Limited, a subsidiary of Hathway
Reliance is privileged to partner with the Rajan Raheja Group, one of the most respected business houses in India, and Shri Sameer Manchanda, a first generation entrepreneur, who have created strong businesses through their business acumen and perseverance. Reliance has the highest regard for the management teams in the respective companies and will work with them to further strengthen and improve business operations.
These strategic investments are in furtherance of Reliance's mission of connecting everyone and everything, everywhere – always at the highest quality and the most affordable price and transforming India's digital landscape. After having taken India to the top position in the mobile broadband space, Reliance is now committed to taking India from a global rank of 135th to among the top-3 countries in the world on wireline digital connectivity.
These investments and partnerships will create a win-win outcome for the Local Cable Operators (LCOs), Consumers, Content providers, and overall eco-system.
Local Cable Operators: Over the last 25 years, India has connected about 175 million homes with basic coaxial cable technology. This has been made possible because of the efforts of hundreds of thousands of LCOs, who operate in every neighborhood of our country. However, the LCOs have been steadily losing market share because of increasing competition from alternate technologies like Direct-To-Home ("DTH"). In fact, DTH operators have weaned away over 60 million homes from cable operators who have remained basic TV service providers. With this trend, both the LCO business model and the MSOs are under stress.
Through this transaction, Reliance and Jio will be strengthening the 27,000 LCOs that are aligned with DEN and Hathway to enable them to participate in the digital transformation of India through (a) access to superior back-end infrastructure; (b) tie-ups with content producers; (c) access to latest business platforms to improve business efficiencies and deliver customer experience; and (d) investment in digital infrastructure for connecting customers. And the LCOs will continue to do what they do best – provide localized, intimate, people-friendly and ultra-fast customer services. This will create multiple future opportunities for LCOs as Jio rolls out new services and platforms.
Consumers: In developed countries, more than 95% of homes having a TV also enjoy a fixed-line broadband Internet connection. And fixed-line connectivity in advanced nations is increasingly based on fiber optics. Reliance is committed to bringing similar infrastructure and connectivity for every Indian home, working with all participants in the ecosystem including the large and entrepreneurial LCO, content producers and broadcasters.
Jio shall bring JioGigaFiber to more than 50 million homes across 1,100 Indian cities and towns, in the shortest possible time. JioGigaFiber will offer:
a) Ultra High Definition Entertainment on large screen TVs
b) Multi-Party Video Conferencing from the comfort of everyone's living room
c) Artificial Intelligence, in the form of voice-activated virtual assistants, who obey every command of the consumer
d) Virtual Reality Gaming and Digital Shopping in a magical universe of immersive experiences
e) Smart-Home Solutions, where hundreds of devices like security cameras, home appliances, even lights, and switches, can be securely controlled by their owners, from both inside and outside their homes
f) Fixed Mobile Convergence, to offer end-to-end services on an integrated network
Consumers in India will have access to best-in-class services at par with the rest of the world. Content Providers: These investments and the creation of the digital eco-system will open up new channels for content monetization. This will lead to exponential growth for the content producers and broadcasters.
Eco-system: These investments will help in accelerating the march towards Digital India. Reliance will ensure compliance with all the regulatory and statutory requirements at all times and works towards the systematic growth of the sector. Jio has already started work on connecting 50 million homes across 1,100 cities. It will work together with Hathway and DEN and all the LCOs to offer a quick and affordable upgrade to a world-class lineup of JioGigaFiber and Jio Smart-Home Solutions to the 24 million existing cable connected homes of these companies across 750 cities. This will accelerate Jio's commitment to connect 50 million homes with JioGigaFiber in the shortest possible Time.
Mukesh D. Ambani, Chairman & Managing Director, RIL commented, "We are glad to join hands with Shri Rajan Raheja and Shri Sameer Manchanda, two of the pioneers in the MSO industry. Our investments in DEN and Hathway create a win-win-win outcome for the LCOs, customers, content producers, and the eco-system. With Local Cable Operators now as part of the Jio ecosystem, we look forward to bringing Jio's advanced JioGigaFiber and Smart Home Solutions to more Indian homes, even quicker. We look forward to welcoming other MSOs and LCOs to be part of this partnership. This will result in growing wireline data connectivity in India and making state-of-the-art high-speed affordable internet and digital services accessible to the widest population in the shortest possible time."
exchange4media Group Service
With 38 domestic channels and 39 international channels under the ZEEL umbrella, the launch of Zee Keralam will consolidate the southern market for the network with a total of five channels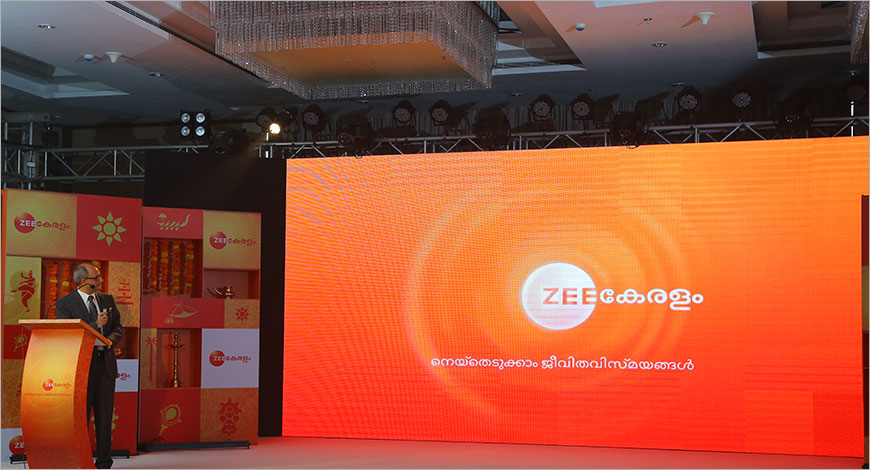 Zee Entertainment Enterprises Limited (ZEEL) has announced the launch of its fifth channel in the Southern region, Zee Keralam. The channel was unveiled by the ZEEL leadership team comprising Punit Misra, CEO, ZEEL; Siju Prabhakaran, South Cluster Head, ZEEL and Deepti Sivan Pillay, Business Head, Zee Keralam in Kochi.
With 38 domestic channels and 39 international channels under the ZEEL umbrella, the launch of Zee Keralam will consolidate the southern market for the network with a total of five channels.
With the brand promise, 'Neithedukkam Jeevitha Vismayangal' which means 'Let's weave wonders in life', Zee Keralam aims to inspire the people of Kerala, to rise above their circumstances and craft their own destiny. The channel will stand for progressive content that will bring together generations through endearing stories of ordinary people who are creating an extraordinary destiny.
Commenting on the launch, Prabhakaran said, "The South Cluster has been growing exponentially for Zee as a network in the last few years and with the launch of Zee Keralam, we are certain that the region will continue to perform at a high growth rate. We set foot in the South with our first GEC – Zee Telugu in 2005, followed by Zee Kannada, Zee Tamil and Zee Cinemalu. Ever since, we have emerged as market leaders in every State, winning the hearts of millions our South Indian viewers across the world. We hope to continue the upward growth trend with the launch of Zee Keralam."
"Zee Keralam aspires to reflect the beliefs, ideas and attitudes of every middle-class Malayali today. With a well-balanced programming mix based on consumer insights, the aim is to ignite a sense of self-transformation among our audiences to achieve the extraordinary. With inspiring stories of a girl whose nakshatram and physical appearance doesn't limit her from taking charge of her life in 'Swathi Nakshatram Chothi' to ZEE's most popular dance format 'Dance Kerala Dance' where we blur the lines between aspiration and stardom, we believe that Zee Keralam will be a platform for every Malayali to be inspired to weave wonders in their lives," said Pillay.
Zee Keralam will be on-air from November 2018 along with its HD feed and is set to enter the market with a robust and complete package of content that is family inclusive and culturally rooted to Kerala that will bring together generations. The programming line-up includes seven fiction shows, three non-fiction shows and one morning show. The channel also has a strong movie line-up that includes blockbusters including 'Mohanlal', 'Hey Jude', 'Aami and Madhuraraja' to name a few.
The channel is set to launch with an extensive multimedia campaign covering all major districts of Kerala and will also target complete reach and accessibility throughout all distribution platforms.

exchange4media Group Service
ZMCL got four licences, Baba Ramdev-owned Vedic Broadcasting got three and Disney India received one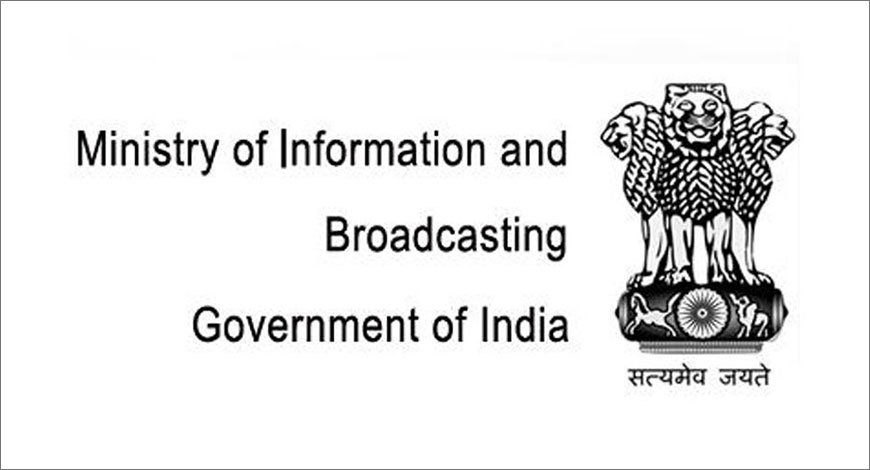 Zee Media Corporation Ltd (ZMCL), Vedic Broadcasting and Disney Broadcasting India were awarded TV channel licences from the Ministry of Information and Broadcasting in September.
ZMCL received four licences in the names of 1 Chennai, 1 Mumbai, 1 Kolkata and 1 Delhi; whereas Baba Ramdev-owned Vedic Broadcasting got three licences --Aastha Tamil, Aastha Telugu and Aastha Kannada. Disney India received licence for one channel, UTV HD.
So far, the ministry has granted permission to 1,116 private satellite TV channels in India, out of which 247 permissions were later cancelled. Thus, the total number of private satellite TV channels having valid permission in India today stands at 869-- 386 news and 483 non-news channels.
exchange4media Group Service
The decision followed a report published in an English daily on October 16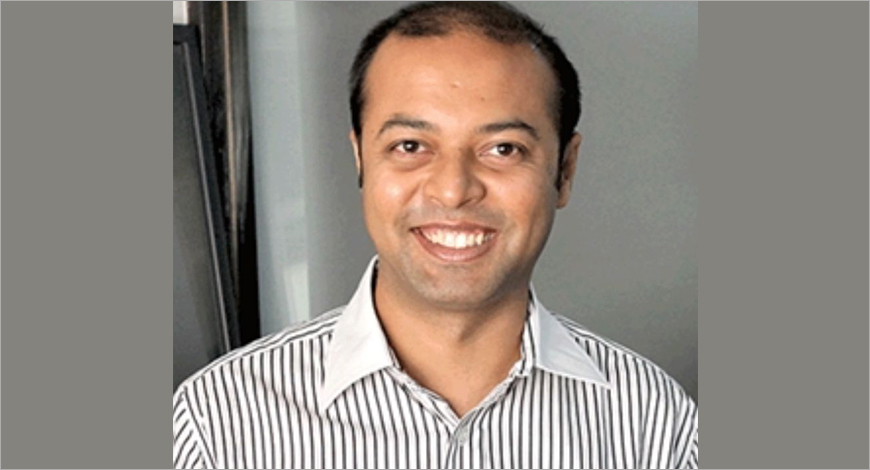 Kwan has asked Founder Anirban Blah to "step aside from his duties, activities and responsibilities" at Kwan, its subsidiaries and affiliates with immediate effect after sexual harassment allegations surfaced against him under the #MeToo campaign.
The decision followed a report published in an English daily on October 16. Kwan, in a statement issued after the report, stated, "We fully support the #MeToo movement and deprecate and condemn those who have exploited women in any form."
exchange4media Group Service
Patil, Vice President, Brand and Talent Management & Business and Creative Head at Yash Raj Films has been dismissed from his position after allegations of sexual misconduct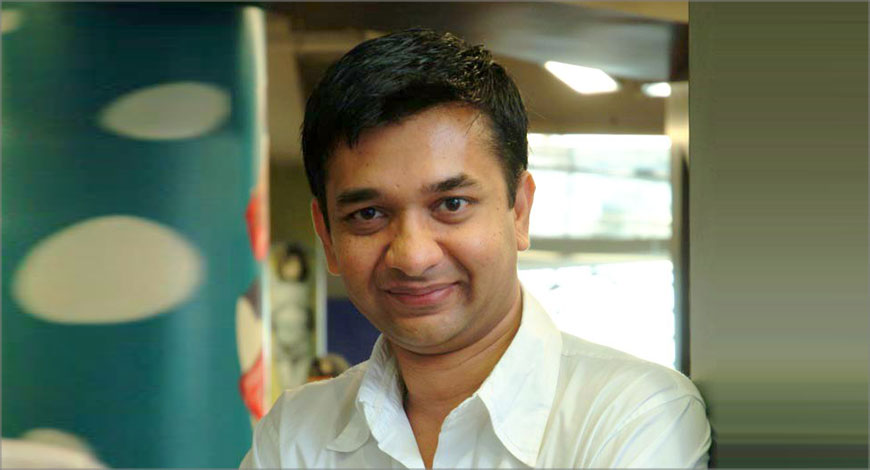 Ashish Patil, Vice President, Brand and Talent Management & Business and Creative Head at Yash Raj Films, has been dismissed from his position, pending an investigation into allegations of sexual harassment and exploitation by an anonymous aspiring actress and model.
A tweet from Yash Raj Films' Twitter handle said:
Following the allegations against Patil Yash Raj Films issued a statement, emphasising that it does not tolerate any forms of sexual harassment or exploitation of women and that it would thoroughly investigate the matter. It has been reported that the woman is cooperating with the Internal Complaints Committee for the investigation.
The allegation against Patil is one of the latest to have emerged in the #MeToo wave which has swept the nation, thus revealing how pervasive the issue of sexual harassment is, particularly in the media industry.
exchange4media Group Service
Eyeing Rs 650-700 crore Kerala market, Zee is all set to launch new GEC, Zee Keralam. This will be the network's fifth channel in the region.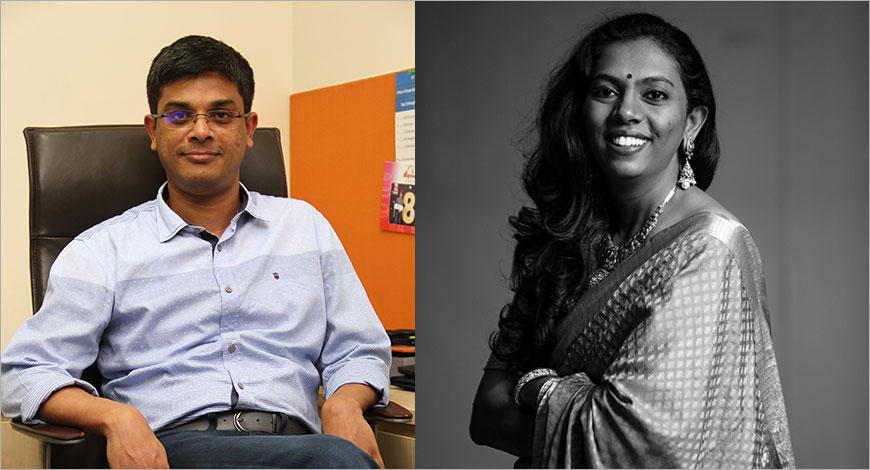 Zee Entertainment Enterprises Ltd (ZEEL) is all set to make its presence stronger in the southern region. The network will expand its footprint by entering the Kerala market with a GEC, Zee Keralam. This will be ZEEL's fifth channel in the region.
Explaining the reasons behind the decision to expand in the southern market, Prathyusha Agarwal, Chief Marketing Officer, ZEEL, said, "South GECs is a larger universe with larger audience. It actually contributes 33 per cent viewership of the network and 23 per cent of the adex share. Hence, there is a scope to grow there." The total adex in the Kerala market is estimated to be Rs 650-700 crore.
On average, South India spends over four hours on TV every day and a recent survey by BARC shows that 95 per cent homes in the region have a TV set. The number of TV-owning individuals in the five southern states of Tamil Nadu, Andhra Pradesh, Telangana, Karnataka, and Kerala has seen a growth of 8 per cent (compared to 2016) to stand at 259 million. Over the years, the southern market has witnessed a robust growth and has seen several national channels setting foot in the market with regional content catering to this burgeoning television audience.
Recognizing the potential early on, ZEEL entered the Southern region in May 2005 with Zee Telugu, followed by Zee Kannada in 2006 and Zee Tamil in 2008. Over the years, ZEE as a network has witnessed a 19.1 % viewership share (CY 18 YTD), and today boasts of being the fastest growing network in the Southern region, standing at a 31.8% growth over the last fiscal year.
Talking about Zee Keralam, Siju Prabhakaran, South Cluster Head, ZEEL, said that the channel will go live in the third quarter of the financial year.
According to Prabhakaran, Kerala is more accepting than other regional markets.
"Lot of exciting stuff is happening down south. We are on the journey of building of a lot of good channels and content. There will be challenges in any market that you enter because of competition from existing players, but the kind of content you put out makes the difference. Like, in the Tamil market, we grew from 4 per cent to 20 per cent. Compared to the Tamil market, Kerala is much more accepting. We feel we are now in a strong position to increase our portfolio of channels and going forward, we will be having more channel launches in Kannada and Telugu market also."
He added, "Kerala contributes 3.70 per cent of national viewership. In Kerala, Malayalam GEC contributes 57 per cent of total viewership and GECs maintain a strong share of viewership across age groups. The market is also exceptional in consumption power with 81 per cent HHs in NCCS ABC, highest in the country. TV ownership in Kerala is at 90 per cent with almost everyone subscribing to pay channels."
Zee Keralam will be launched with a strong line-up of content that is family-inclusive and culturally rooted to Kerala that will bring together generations, he said.
The programming line-up includes seven fiction shows, two non-fiction shows, one afternoon game show and one morning show. In addition, the channel has also conceptualized a cinema-based speed news show.
exchange4media Group Service
SPNI's Hindi GEC viewership has in fact grown by 1.6 billion impressions  (prev. 4week avg) to 1.7 billion in week 40 of BARC data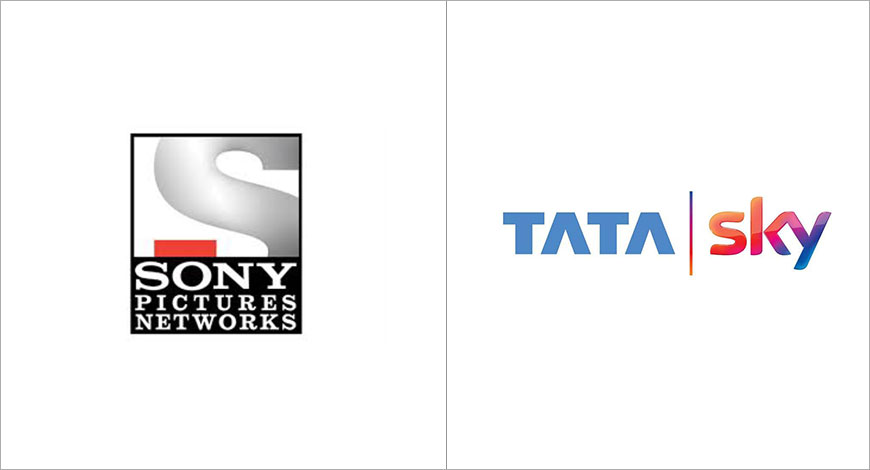 On October 1, Sony Pictures Network India's 22 channels were dropped by Tata Sky due to a snag in commercial negotiations. However, this does not seem to have dented viewership numbers on SPNI GECs.
According to the Broadcast Audience Research Council (BARC) data on October 1 i.e Monday, when the 22 Sony channels were dropped from Tata Sky DTH Service, there was a visible drop of 12 per cent in viewership of SPNI's Hindi GEC channels (compared to the previous day). However, viewership recovered to a large extent by Friday, keeping the weekly viewership at similar levels to that of previous weeks.
If anything, SPNI's Hindi GEC viewership has actually grown by 1.6 billion impressions (prev. 4week avg) to 1.7 billion in week 40, says BARC data.
Tata Sky had also started a Missed call service for subscribers to reactivate Sony channels. As viewers availed the service, BARC India's technology captured the return of viewers on the channel.
On the viewership numbers, Sony Pictures Network India spokesperson said, "We are delighted to see the growth trend of viewership numbers of all SPN channels has been sustained. This demonstrates the strength of the network and reinforces our content strategy across all channels."
On October 12, TDSAT rejected the relief sought by SPNI seeking Tata Sky to carry all their channels. The court order noted that the parties had been negotiating renewal of the previous contract of Rs 800 Cr, against which Sony was seeking Rs 1700 Cr, despite losing rights of IPL.
Sony issued a disconnection notice to Tata Sky on September 7, which was also published in newspapers on September 10 consequent to which Tata Sky proposed a RIO based agreement effective September 30 midnight for 10 channels which was accepted by Sony. Hence the court felt that reversing the current arrangement would not be in the interest of justice. The parties have been advised by the court to take four weeks and try and reach an agreement amongst themselves. The matter will be taken up again on November 19, 2018 to consider outcome of the negotiations.
The SPNI spokesperson mentioned that they are open to talks with Tata Sky, meanwhile the DTH platform mentioned that there is no update on the matter yet.
Principal Correspondent, exchange4media, Mumbai Sonam reports on the broadcast media and Out of Home (OOH) industry. She has worked across television and cable industry, and in the past has written for travel and lifestyle magazines.
Advertising revenue for TV18 grew at 18 per cent YoY overall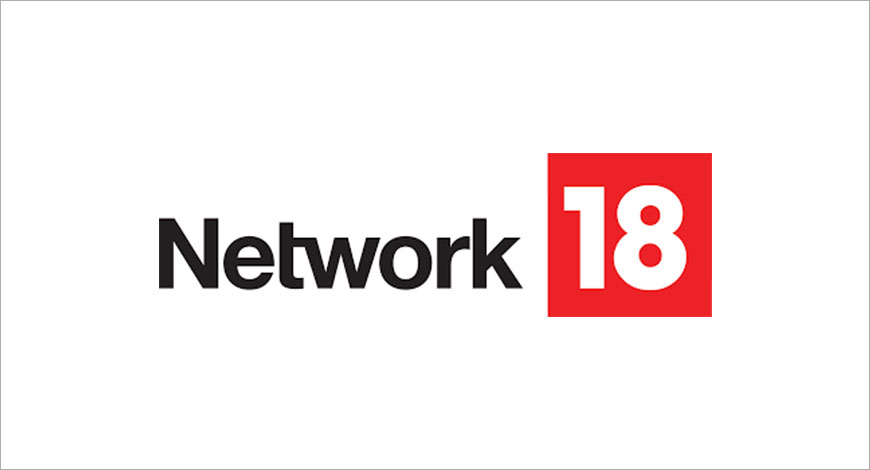 Network18 reported a 59 per cent jump in its operating EBITDA to Rs 92 crore in Q2FY19. The jump was driven by improved performance of regional channels (both news and entertainment), despite gestation losses of Colors Tamil and recent launch of Colors Kannada Cinema.
While headline operating revenue grew 9 per cent (on a comparable basis), revenue ex-movies grew 14 per cent year-on-year (YoY), underscoring tailwinds in broadcasting, the network said in a statement.
Highlights of Q2 as mentioned by the network:
The network stated that the industry's ad environment has substantially improved compared to the previous year, though certain pockets of the market (mobiles, auto, colas, etc) are yet to resume advertising full throttle. Broad-based growth in regional markets and upcoming festive season are positives.
Broadcast subsidiary TV18 posted 17 per cent revenue growth ex-movies on a comparable basis:
Advertising revenue for TV18 grew at 18 per cent YoY overall. Regional channels across news and entertainment drove viewership growth and ad-revenues for the portfolio, reducing the network's dependence on national channels.
Subscription revenue for the entire bouquet grew 16 per cent YoY. The network said they are in negotiations with two of India's leading DTH players for long-term deals on terms commensurate with the strength of their channel bouquet.
The network claimed that TV18's news bouquet (20 channels) is number one; News viewership share rose to 10.7 per cent: The viewership share of the regional news cluster has risen further to 5.7 per cent, vs sub-2 per cent two years ago.
Hindi news channel News18 India broke into the top two in urban HSM, driving revenues in tandem. Business news channels showed commendable growth amidst choppy markets.
The network said that marketing campaigns around raising the profile of news channels and driving the News18 brand were undertaken. These continued to push viewership and mind-share.
Regional news losses have shrunk sharply: Government/election-related ad-spends rose, substantially reducing the gestation losses of our multiple channels launched over FY15-17. The regional news + infotainment cluster slashed its operating losses by 70 per cent YoY to Rs 8 crore.
Viacom18 bouquet's (31 channels) share of entertainment viewership stood at 11.1 per cent: TV18's entertainment bouquet revenue ex-movies grew 13 per cent. Regional entertainment channels have grown their viewership and monetization substantially across all geographies. FTA channels like Rishtey Cineplex and MTV Beats continued their strong performance in a fast growing segment.
Colors Kannada Cinema was launched in the last week of the quarter. The channel aims to solidify the network's existing leadership in the Kannada market, and already has an existing library to bank upon.
Business-as-usual margins continued to rise:
A shift of some high-impact non-fiction programming towards the festive season in H2 was implemented to improve monetization, which impacted top line growth in Q2 but improved margins. Entertainment EBITDA includes operating loss of Rs 25 cr on account of new initiatives - Colors Tamil (launched in mid-Q4FY18) and Colors Kannada Cinema (launched recently). Adjusting for operating losses of new initiatives (i.e. launches made over past 4 quarters), BAU margins for entertainment grew to 12.1 per cent from 8.9 per cent in Q2FY18.
Network18 digital content properties reach 24 per cent of total news consumption audience:

Network18's digital revenues from prime properties MoneyControl, News18 & Firstpost grew 12 per cent YoY to Rs 35 cr in Q2. The overall Network18 Digital, Print & Others revenue declined due to lower programming executed by 100 per cent-owned content producer Colosceum.
BookMyShow completed US$ 100mn Series D funding: Entertainment ticketing platform BookMyShow raised Series D funding, adding TPG Growth as a new investor. Network18 also participated in the round, and remains the largest shareholder in BookMyShow.
HomeShop18 continued to face headwinds, led by competition from e-commerce and issues around vendor supplies. Due to the stress on the home-shopping category and resultant P&L pains, an impairment study was undertaken. Based on the same, an impairment loss of Rs 347 crore has been booked by Network18, which has been classified under "Exceptional Items" in the standalone P&L. This does not have any impact on the consolidated P&L.
Talking about the results, Adil Zainulbhai, Chairman of Network18, said, "Our regional properties across news and entertainment have shown significant improvements in viewership and monetization, cementing our belief that vernacular content will be a key growth driver. We continue to see opportunities in the Indian media space; and aim to create segmented offerings to deepen our presence.
exchange4media Group Service
Service will offer ultra high-definition entertainment on large screen TV, multi-party video conferencing, virtual assistants and immersive experiences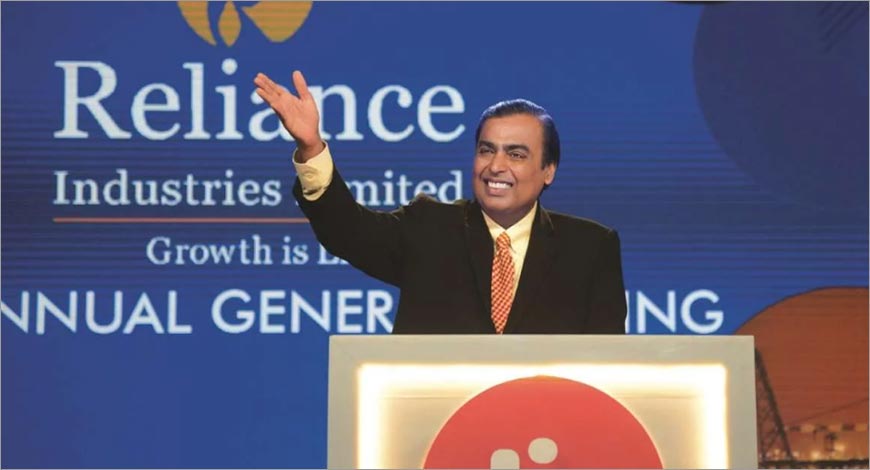 With an aim to reach 50 million homes across 1100 cities, Reliance Jio is exploring business opportunities with several MSOs in order to launch it's Gigafiber Fiber-to-the-Home (FTTH) Service in India.
According to industry sources, Jio is also in initial talks with Fastway, Den Network and two subsidiaries of Hathway Group- GTPL Hathway and Hathway Bhawani.
As per media reports, the deal between Hathway and Reliance Industries Limited could be at a valuation of Rs 2,500 crore.
We tried reaching out to Reliance Jio, GTPL Hathway, Fastway and Den Network for an official comment but they had not responded at the time of filing this story.
"Reliance Jio was facing problems to roll out it's broadband. Since these MSOs have good reach in particular regions, it will be easier for Jio to launch and reach their target audience," said a senior industry executive.
On July 5, at Reliance Industries Limited's 41st AGM, Mukesh D Ambani announced the launch of Jio Giga Fiber, an ultra-high speed fixed line broadband service, for homes and enterprises with a target to reach 50mn homes across 1100 cities. Jio Giga Fibre service will offer ultra high-definition entertainment on large screen TVs, multi-party video conferencing from your living room, voice-activated virtual assistants, virtual reality gaming, digital shopping and immersive experiences.
In May 2017, Jio had begun rolling out beta trials of the FTTH service at select locations in six cities — Mumbai, Delhi-NCR, Ahmedabad, Jamnagar, Surat and Vadodara.
Principal Correspondent, exchange4media, Mumbai Sonam reports on the broadcast media and Out of Home (OOH) industry. She has worked across television and cable industry, and in the past has written for travel and lifestyle magazines.