In our 4th year, we are behaving exactly like a precocious 4-year-old does – challenging ourselves more: Jyoti Bansal, PHD India
While the agency in India accelerated its momentum, moving from a RECMA qualitative score of 3 in Oct 2015 to 6 in March 2016 to 9 in June 2016 by
Published - 24-January-2017
"As the agency enters its fourth year in India it will behave exactly like a precocious 4-year-old does -challenge itself more, expand into areas it has not ventured into until now, and do things that normal 4-year-olds would not do," says Jyoti Bansal, Managing Director, PHD India clearly setting the tone for the conversation.
September 2013 saw the launch of PHD in India, whilst the agency built its Mumbai office around a single large Digital client – Unilever. Together, the client and agency created history by winning 6 Cannes Lions in three years – four in the debut year and one each in the following years. "We built expertise and strengths in future facing areas – mobile, real time marketing, programmatic, digital measurement, roles of the future (creative technologists, data scientists), reinforcing our thought leadership and digital native credentials," shares Bansal.
Strengthening the India offering
In Delhi, the agency skewed its focus on making it the office in the region for globally aligned full-service clients including HP; SC Johnson, SAP, HTC among others. Additionally, for Perfetti, which is its Digital-only client, the agency has been producing category-leading work. The agency's Bangalore office will come into its own in the coming year, building on clients like Fossil and Hindsiam.
Being talent ready for a future ready agency
Interestingly, talent acquisition for the agency is done in line with the unique requirements and structure of each business/client. For its newest client VWG (Volkswagen Group), the agency is creating a bespoke structure building teams of members with skills in more than one function (mainline, digital, experiential, content), supported with deep expertise specialists surrounding this core.
PHD India has consciously taken a very 'un-media-agency' approach to talent building. The senior team is a diverse mix of people with complementary skills sets – coming from media, creative agency, brand marketing, digital publishers, deep expertise specialty companies (programmatic, performance marketing, content, consultancy).
In line with being launched and positioned as a Future ready agency PHD India team has an average age of 25 years; in fact 50 percent of PHD India's work force is under the age of 30, lending energy to the offices, and adding a complex dimension to the talent management policies to harness the abundant energies of a young and raring workforce.
"Fridays@PHD garners almost 100% attendance- to hear colleagues & industry experts; to interact on hackathons; participate in interactive theatre style workshops to improve presentation and story-telling skills," reveals Shavon Barua Managing Partner PHD India.
"The work policies, training programs, appraisal systems, challenge status quo in everything. So there is an annual appraisal system, but it is activated four times a year, to cope with our rapid growth and constant influx of new talent into the company. Training is a mix of the formal and the casual - the casual working equally well and sometimes better, with the millennials," shares Bansal, when we quiz her on how does the agency retain its employees given the plethora of opportunities outside including beckoning start-ups.
At a time when all agencies have global tools, PHD India leverages 'real time connections of the entire network' with its global proprietary operating system SOURCE, which propels its network of 3000+ planners tap into the "PHD mind" by brainstorming, offering ideas and solutions for briefs from all over the world.
A live collaboration engine to drive media creativity and planning rigour, it connects the entire PHD network via the principles of gamification.
"SOURCE is designed to bring more minds together to work on a single brief, which injects fresh thinking and expertise to the solution. The cross market connectivity also brings speed to import of ideas for global brands. Team PHD India gives to and takes from SOURCE on a daily basis, getting the opportunity to think on real-life business problems of clients across markets," adds Barua.
While the agency in India accelerated its momentum, moving from a RECMA qualitative score of 3 in Oct 2015 to 6 in March 2016 to 9 in June 2016, with its challenging spirit, 2017 sure looks an interesting year for this precocious agency.
For more updates, subscribe to exchange4media's WhatsApp Channel- https://bit.ly/2QUdLCK
The step has been taken by TRAI following complaints that some service providers have not been actively helping out consumers in migrating to the new regime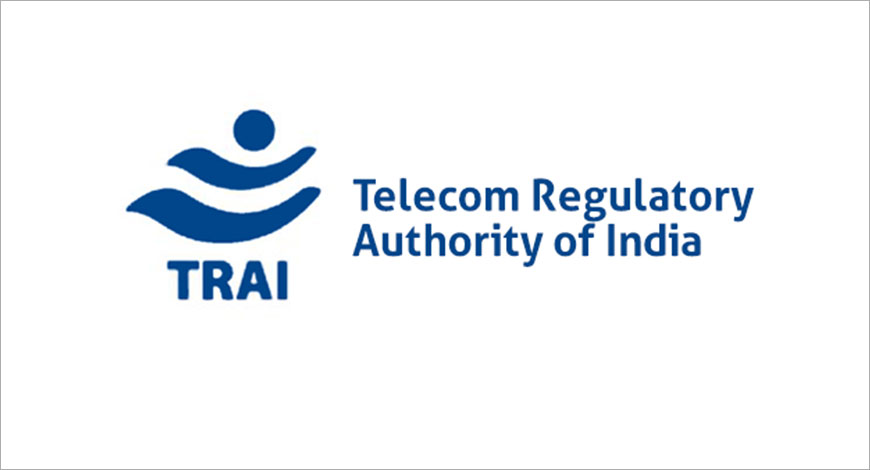 The Telecom Regulatory Authority of India (TRAI) has given consumers the option of lodging complaint at a designated call centre for any problem related to faulty connections following the implementation of the new tariff regime, according to media reports.
The step has been taken by TRAI following complaints that some service providers have not been actively helping out consumers in migrating to the new regime.
According to reports, the TRAI has stated that if there is no action from the operator even after the complaint, the subscriber will not have to pay after 72 hours.
Following the confusion surrounding the new regime, TRAI recently extended the deadline for migration to March 31.
For more updates, subscribe to exchange4media's WhatsApp Channel- https://bit.ly/2QUdLCK
The viewership too is expected to go up by nearly 60%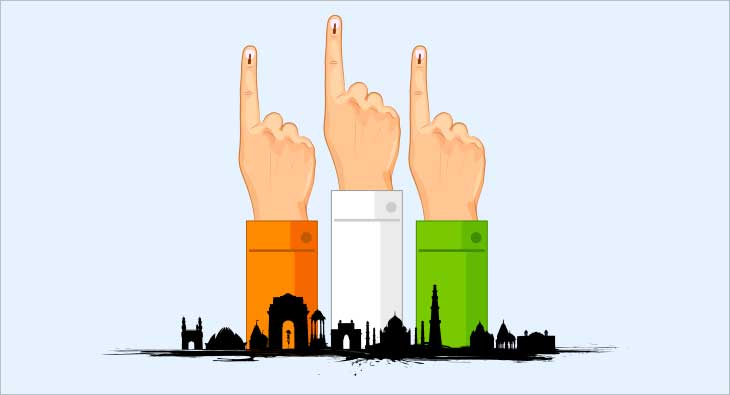 The nation is gearing up for the 17th Lok Sabha elections and the polls are expected to be held in April and May 2019. While the general elections are crucial for both NDA and UPA alliances, it is also important for media houses as they expect a considerable hike in revenue during this time.
As per an RTI information, the current government has spent around Rs 5,000 crores on advertisements and publicity through different kinds of media in the past four and a half years. According to industry experts, the advertising spends by political parties during the election period is likely to increase by double digits. General elections, like the festival seasons, is an event on which media houses pin their hopes for a hike in revenue. The channels are also expecting a rise in viewership during the April-May period.
Ad revenue and viewership rise
Media houses are expecting a 30-50% growth in advertisement revenue during upcoming Lok Sabha polls.
According to Vikas Khanchandani, CEO, Republic TV, brands are keen to sponsor election-related programmes as they have a high visibility.
"Election inventories are most sought-after properties. The revenues during elections will go up to 45-50%. The overall TV consumption will witness an all-time spike during the election period. During 2014 Lok Sabha elections, a growth of 60% was recorded in TV viewership. In 2019 too, there will be a spike of minimum 60%," shares Khanchandani.
Rajeev Balakrishnan, CEO, WarRoom strategies, says major political parties are expected to spend about Rs 25-30 crore each for advertisements with major broadcasters.
"The ad revenue of the channels will witness a rise of 30-40% during election period. The channels will be benefitted more as IPL and ICC Cricket World Cup is also approaching," Balakrishnan adds.
The channels are also spiking their advertisement rates for the elections.
Unni Krishnan BK, VP (Sales), Asianet News, expects the advertisement inventory rates of news channels to jump by 30-40% during the election period. "Also, there will be a rise in ad revenue by 40-50% during the April-May period," he claims.
Speaking on the TV viewership pattern, Krishnan said, "There is a lot of buzz surrounding the elections. As a result, there will be an increase in viewership during that period, especially on the polling and counting days."
Speaking about the ad revenue rise, PR Satheesh, COO, MMTV, said, "We witnessed 25-30% revenue spike during Kerala Assembly elections in 2016. So, the general elections are sure to provide additional revenue of up to 30-40%."
If we look at south Indian states, Congress, BJP, CPI and CPI(M) are the major political ad spenders in Kerala. In Telangana, TDP is a party that invests majorly in election campaigns through television broadcasters. In Karnataka, JD(S) is a major advertiser after BJP and Congress. Aam Aadmi Party and Mahila Empowerment Party are also expected to do major ad spends during the 2019 Lok Sabha elections.
Clifford Pereira, Director, TV9, believes that political parties are likely to do reasonable amount of advertising on TV channels apart from other media platforms.
"There will be a huge spike in terms of viewership during the Lok Sabha elections. We have premium for advertising on polling and result days. Political parties are likely to do reasonable amount of advertising on TV channels apart from other media platforms. In Karnataka, BJP, Congress, and JD(S) are the three parties who may run a good ad campaign for this election."
Speaking about the TV viewing pattern in Karnataka, Swaroop Murgod, Head of Production, News 18 Kannada, said, "For the upcoming elections, channels have already started investing heavily on infrastructure and human capital. New studios are being designed, new technology is being bought and new anchors/reporters are being hired. This election season is witnessing a lot of uncertainty. Hence media would play a crucial role through a two-fold communication. It would not only help in the formation of public opinion in favour or against political parties through political messaging, but also help political parties to change their election strategy on the basis of public feedback."
"I see the viewership to increase by 30-50% during the election season, leading to the big counting day. And the channels are not keeping a single stone unturned for a competitive advantage. In fact, specifically on counting day, it will surge by at least 300%."
Speaking about the rise in viewership among the Telugu audience, Srinivasa Murthy, Director, TV5, said, "There will be a huge rise in the TV viewership during polls. I am expecting 100% viewership rise for TV5 in Telangana and Andhra Pradesh. Coming to ad revenues, we will have premium advertisement inventories and tariff exclusively for the elections.
According to industry experts, when it comes to ad spends, the focus is shifting to digital and other online platforms. Digital media will witness a growth of 25% in terms of revenue. At the same time, regional channels will be witnessing a humongous growth during election period.
According to a media planner from south India, "As regional politics plays a crucial role in the Lok Sabha polls, major parties will invest more in regional media. Any inventories related to elections are hot selling properties, and this will be reflected in the ad revenue of channels. The regional channels will definitely see a spike in terms of revenue and viewership of around 50% and 60% respectively."
For more updates, subscribe to exchange4media's WhatsApp Channel- https://bit.ly/2QUdLCK
ABP News won the Jury's Choice for News Channel of the Year, while ABP CEO, Avinash Pandey won the News Television CEO of the Year award

by
Published - 18 hours ago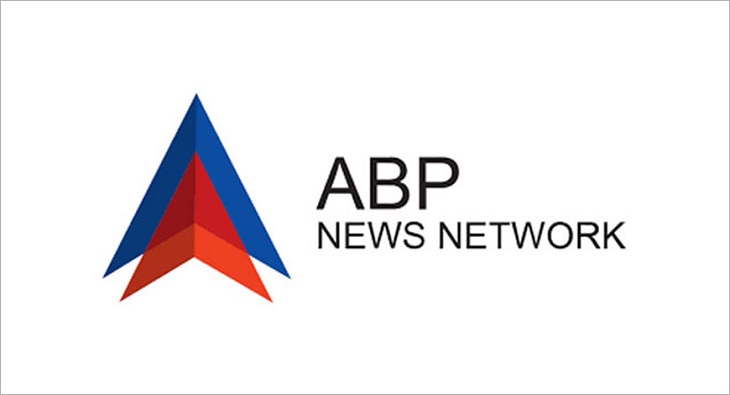 Adding another prestigious award to its list, ABP News Network (ANN) was conferred with four major awards at the exchange4media News Broadcasting Awards recently. These prestigious awards are presented to recognize the best in Television news and to reward broadcasters and industry leaders who are responsible in shaping the future of Television Broadcasting Industry in India.
APB News Network has been awarded under the below mentioned category:
News Channel of the Year (Jury Choice) – ABP News
News Television CEO of the Year – Avinash Pandey, CEO, ABP
ABP News Network, Best News Anchor (Eastern Region-Bengali) – Suman De, XXX
ABP Ananda and Best News Anchor (Western Region- Marathi) – Rajiv Khandekar, ABP Majha.
The jury board of the awards was chaired by Dr. Kiran Karnik- Former President – Nasscom who along with other prestigious jury members successfully judged over 300 entries and finalized the winners which were announced after intense deliberations by the jury.
Speaking on the occasion, Avinash Pandey, CEO, ABP News Network said, "We are profoundly honoured to be recognized with 4 prestigious awards at ENBA today. These felicitations project our commitment and showcase outstanding contributions of employee at ABP. These awards also increase our determination to continue delivering the best to our viewers and keeping them #deshkorakheyaagey."
He added, "I also take this opportunity to thank our teams in entire ABP Network, who have developed incredible synergies and has helped ABP in creating informed and happy society".
For more updates, subscribe to exchange4media's WhatsApp Channel- https://bit.ly/2QUdLCK
Viacom18's Colors Tamil has completed one year. Ravish Kumar, Head, Regional Entertainment, Viacom18, talks about the channel's journey, factors that led to its growth, marketing plans and more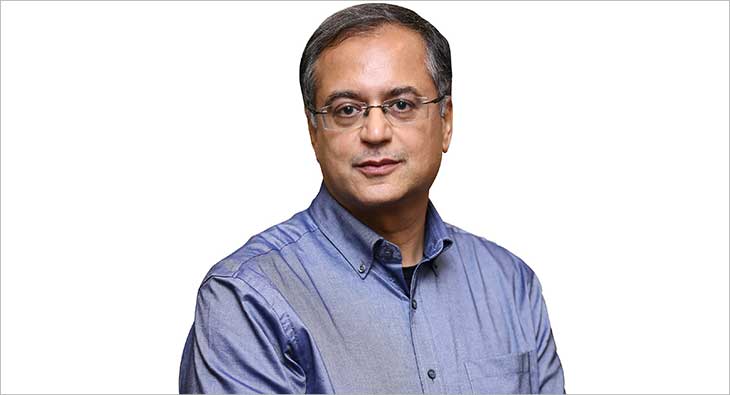 Viacom18 launched Colors Tamil on February 19, 2018 with an aim to accelerate their regional expansion plans. Within the span of one year, Colors Tamil has attained enormous growth and strong impression in the Tamil Nadu market which is dominated by Sun Group.
In a conversation with exchange4media, Ravish Kumar, Head, Regional Entertainment, Viacom18, spoke about the channel's journey so far, the factors that led to the growth, their marketing plans etc.
Here is the edited excerpt:
One year of Colors Tamil, how has the journey been so far?
Entering a market like Tamil Nadu is a formidable challenge for any new entrant and we are happy to have made a strong impression as a challenger brand. Our growth is across all platforms, be it television ratings, digital views or social media buzz. We are clearly identified as a progressive, relatable channel that stands for high-quality experience.
Within a short span of time, Colors Tamil is counted among the top 5 Tamil channels. What are the factors that contributed to this growth?
To have secured our place among the top 5 channels consistently has been possible due to our focus on providing a new content experience to the viewer. Based in hinterlands, our content is socially relevant, our characters are believable and their emotions are real & relatable. This makes our channel distinct from competitors. We have taken up issues like honour killing and skin colour discrimination and are now branching into issues faced by the traditional weaver community. We have also repackaged popular Viacom18 stories like Agnisakshi and Lakshmi Baramma and presented it to our audience with a strong local connect.
Add to this, equity drivers and highly disruptive non-fiction content, be it Enga Veetu Mapillai with actor Arya or the recently launched Dance Vs Dance, which brings highest forms of production values and performance quality to the Tamil audience.
According to BARC India, youth contributes 33% viewership to total TV viewership. What are the extra efforts put by Colors Tamil to reach out to that generation?
All our lead female protagonists are in the age group of 24-30 years which makes them highly relatable to the millennials. Our channel has a stronger young people contribution. Almost 50% of our viewership comes from viewers in the age group of less than 30-years. For Tamil GEC, the less than 30-year-old age group is 42%. Our non-fiction content is also highly attractive to the millennials, be it from urban or rural parts of Tamil Nadu. Our growing consumption on Voot also is driven by a young target audience.
The growth of regional channels has opened new opportunities for advertisers. Still the advertisement rates in this segment have not matched up to the growth. What are your thoughts?
While regional advertisers see value in our offerings and give higher ER, the national advertisers need to understand the might of regional markets and their importance.
Throw some light on the Colors Tamil viewers outside India? Is there any special programmes catering to NRI audience?
We are available in Malaysia and Singapore currently, and on-ground reports say that there is a positive traction to the brand. Our dance show has a contestant from France and our upcoming singing show is seeing high number of entrees from Singapore and Malaysia. We will be adding more countries to our portfolio in 2019.
How much has Colors Tamil grown as a brand?
After a promising start, we have developed a loyal organic audience base who are loving our stories and continue to watch us every day. Our social media fan base has tripled in the past three months. With a series of new shows getting added to our pipeline, we are certain that this is only going to further our brand perception and bring in newer audiences.
Which has been the biggest marketing plan for Colors Tamil in this one year
After a spectacular channel launch with our tagline "Namma Ooru Coloru", every new launch has been important to us. In addition to traditional marketing, we have done a lot of innovations like, Namma Ooru Coloru where we looked for the best couple in each district through a game show format.
In addition, we have forged partnerships with Behindwoods, Galatta, Kavasam to do on-ground events. We have also been doing monthly canter activity in all the districts of Tamil Nadu.
Tamil Nadu market is the largest regional market in the country. What are the marketing and advertising strategies followed by Colors Tamil?
We had a spectacular launch in February 2018. We used traditional mass marketing media vehicles as a primary marketing strategy namely, Print, Radio, Hoarding and cross channels promotions along with innovative marketing activities such as making rangolis outside all doorsteps in key markets. Tamil Nadu has a strong penetration of television, especially news channels, and we have successfully integrated them into our marketing efforts by doing show break bumpers and count down with Colors Tamil logo on prime time.
On digital, we have done various activities to keep high levels of engagement. Tweet-up and meet social media influencers, Facebook Live, online engagements, artist interviews exclusive for our social media & YouTube channels, snippets and vignettes to keep the momentum high. We have also associated with various women-based ground events to enable sampling of our content & promote our artists through events and live integrations.
TRAI's new regulation tariff is coming on effect from March. According to you, what are the ways in which new TRAI rules benefits the consumers and channels?
It will bring the emphasis back on content and consumer. For storytellers like us, it is a great news as we will put in more efforts to delight the consumers and retain them.
What are the game plans for 2019?
We intend to build on our promising one year with more differentiated fiction offerings touching on real emotions and continuing with socially relevant programming. We shall continue to offer reality shows done as never before and premiere movies as well. We are also expanding our original hours of prime time programming and opening a morning slots too. From a marketing perspective, we want to build a strong on ground connect with small and big events and on-ground activation.
For more updates, subscribe to exchange4media's WhatsApp Channel- https://bit.ly/2QUdLCK
Former J&K Minister and Chairman of People's Conference Sajjad Lone spoke about the role of media in conflict zones at the conference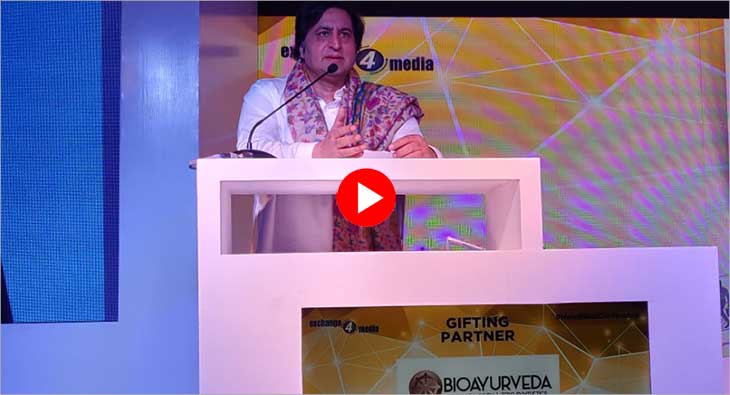 At the 11th edition of the exchange4media News Broadcasting Awards 2018, former J&K Minister and Chairman of People's Conference Sajjad Lone spoke about the role of media in conflict zones.

Speaking about the sensitivity that conflict reporting involves, Lone said, "Our media today is in an evolving state and the role of media where there is conflict is all the more critical because a mere report from a conflict zone could mean a dead body. Whereas, when you report from places where there is no conflict, it could be different ideologies, different perspectives but not about dead bodies."

"What does a journalist represent in a conflict zone? Does he represent reality or is he/she creating a perception? I have stayed in J&K both as a non-politician and a politician, and at many times we do not know whether we are fighting people on the streets or the media in the evening," he added.

Lone also spoke about how the media might have erroneously crossed the thin line of reporting from a conflict zone and become a party to the conflict. "When you report from a conflict zone there is a thin dividing line and if you cross it, you become a party to the conflict. I think in our country the media might have erroneously crossed that line and become a party to the conflict. There might be TRPs, but there is a lot of blood in those TRPs. If you look at media reporting and the conflict in J&K, somewhere in the name of national interest the media has actually allowed authorities to walk away with murder. The media has trespassed into a territory that does not belong to it."

"Conflict reporting is not as easy as reporting the release of a movie. It is a different ballgame, it is a different science. I really think that the country needs a policy on conflict reporting because if I tell you that a news report at times has meant dead bodies in the evening, I would not be lying," he further added.

According to Lone, in the last 30 years in Kashmir, at least five to six per cent of dead bodies, which includes targeted killings, have resulted from news, false or true.

"It is very important that a reporter in the conflict zone knows about the ethics of conflict reporting, otherwise in our country, in the state of J&K, I would say unambiguously that media has inadvertently trespassed into a territory where they have become part of the problem," Lone concluded.
For more updates, subscribe to exchange4media's WhatsApp Channel- https://bit.ly/2QUdLCK
Zee Business was the Jury's Choice for 'Business News Channel of the Year-Hindi'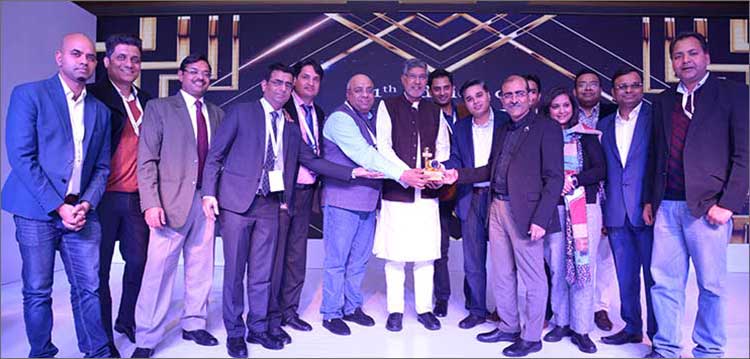 At the 11th edition of exchange4media News Broadcasting Awards (enba), CNBC Awaaz was selected the 'Business News Channel of the Year- Hindi' and CNBC TV 18 was the 'Business News Channel of the Year- English'.

Zee Business was the Jury's Choice for 'Business News Channel of the Year- Hindi'.

CNBC–Awaaz was also the winner in the Best Talk Show category for its programme 'Awaaz Adda'. It was the Jury's Choice in the same category for its show 'Takkar'.

CNBC TV 18, meanwhile, was also the winner of 'Best News Coverage-National-English' for its coverage of RBI vs Govt. Shereen Bhan of CNBC TV 18 also won Best Anchor-English award with Aaj Tak and India Today TV's Rahul Kanwal.

The awards were presented on February 16, 2019, at the Radisson Blu, in Noida. They recognize the best in television news and rewards broadcasters and industry leaders who are responsible for shaping the future of Television Broadcasting in India.

The enba was established in 2008 to award the best. It honours the people who make this industry what it is.

For more updates, subscribe to exchange4media's WhatsApp Channel- https://bit.ly/2QUdLCK
NDTV India & ABP News Jury's Choice in Hindi category, while Mirror Now is the Jury's Choice in English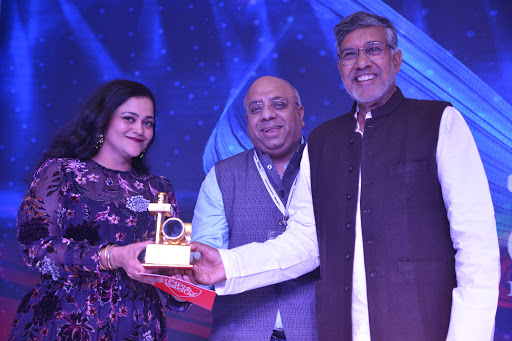 At the 11th edition of the exchange4media News Broadcast Awards (enba) 2018, Aaj Tak was chosen the 'News Channel of the Year-Hindi' and India Today was adjudged the 'News Channel of the Year-English'.
Both the tittle categories went to India Today Group. Expressing happiness over the victory, Kalli Purie, Vice Chairperson, India Today Group, said, "For our 25 crore viewers, Aaj tak is not just a news channel, it is a mission, a movement and an inspiration. No TRP, no advertising and no political party is bigger than the national interest. And I want to retiterate that we will do our duty with total responsibility and maintain the trust which our viewers have shown in us."
The Jury's Choice in the Hindi news category were NDTV India and ABP News, while the Jury's Choice in the English news section was Mirror Now.
Anchors Rahul Kanwal and Anjana Om Kashyap were awarded best anchors (English and Hindi, respectively).
The awards were announced on February 16, 2019, at the Radisson Blu, in Noida. They recognise the best in television news and rewards broadcasters and industry leaders who are responsible for shaping the future of television broadcasting in India. The enba was established in 2008 to award the best. It honours the people who make this industry what it is.
For more updates, subscribe to exchange4media's WhatsApp Channel- https://bit.ly/2QUdLCK
The step has been taken following the terror attack on CRPF personnel in J&K's Pulwama last week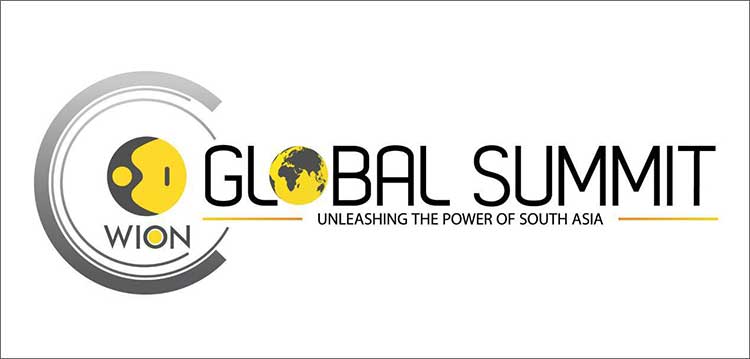 In view of the terror attack in Jammu and Kashmir's Pulwama, WION has withdrawn its invitation to all the speakers from Pakistan who were to participate in the Global Summit: South Asia Edition that is scheduled to take place in Dubai on February 20.
"We believe this heinous attack has vitiated the atmosphere and any deliberation on collective prosperity with Pakistan is untenable. Among those who will not be joining us now is Mr Fawad Chaudhry, Minister of Information and Broadcasting in the Govt of Pakistan, whose statements on the Pulwama attack we unequivocally condemn," said a statement from the network.
"General Pervez Musharraf, former President and Army Chief of Pakistan, Mr Abdul Basit, former High Commissioner of Pakistan to India and Mr Salman Bashir, former Foreign Secretary of Pakistan will also not be part of the Summit now," the statement mentioned.
However, the other sessions of the Global Summit on unleashing the collective potential of South Asia, the strategic balances and alliances in the region, the India-Maldives partnership, sustainable growth, the role of women in nation building and the changing face of media will be held as scheduled.
"WION remains committed to presenting India's perspective to the world, and that includes taking a stand against entities and individuals trying to hurt India. We salute the martyrs of Pulwama. Our thoughts and prayers remain with their families," stated the network.
Talking about it on Twitter, senior Zee Media journalist Sudhir Chaudhary wrote, "Tough times call for tough measures."
Tough times call for tough measures. As India mourns the martyrs of Pulwama, @WIONews has withdrawn its invite to the Pakistani speakers from its Global Summit to be held in Dubai on Feb 20.Pak I&B Min Fawad Chaudhary & Former Prez Gen Pervez Musharraf were among the participants pic.twitter.com/U6mio9OXAt

— Sudhir Chaudhary (@sudhirchaudhary) 16 February 2019
For more updates, subscribe to exchange4media's WhatsApp Channel- https://bit.ly/2QUdLCK
Panellists discuss the 'Challenges faced by the TV industry in India: How social media is radically changing the newsroom' at the 11th edition of exchange4media News Broadcasting Awards 2018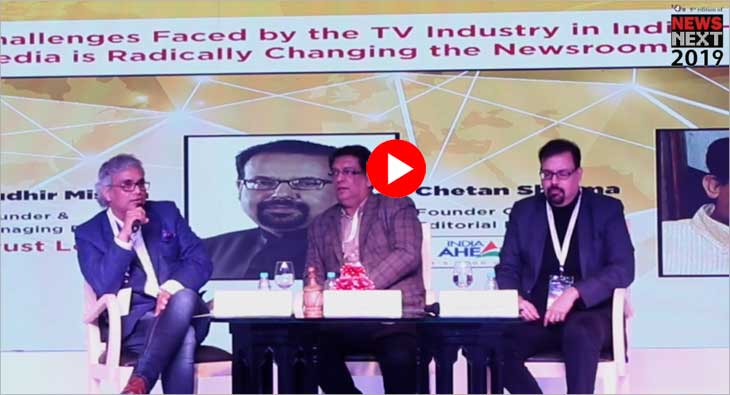 Social media and the issues related to it are not confined to newsrooms. It is something that challenges the society as well. It's an opportunity and a challenge at the same time.
At the 11th edition of exchange4media News Broadcasting Awards (enba), a panel discussion was held on 'The challenges faced by the TV industry in India: How social media is radically changing the newsroom'. The session was moderated by Sudhir Mishra, Founder & Managing Partner, Trust Legal. The panellists were Varun Kohli, CEO, iTV network and Chetan Sharma, Founder CEO and Editorial Director, India Ahead News.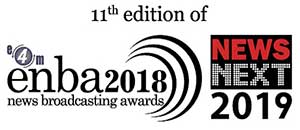 At the beginning of the discussion Mishra stated that the traditional medium of a correspondent has been permanently disrupted. "Social media is a big opportunity, where we can now interact with viewers directly and they also get a chance to comment, which was not there earlier. The newsrooms are getting ready with an interactive kind of platform."
He asked the panel members, how social media is affecting the newsrooms and what's the biggest challenge for the television medium?
Kohli said, "For us it is an opportunity rather than a challenge. Digital has given a new platform where it gives a huge feedback on what our stories are; both the system of ratings for digital and TV are totally different. Digital has become one of the prime medium; breaking news is the order of the day. As far as TV medium goes, both complement each other."
Sharma said, "We are battling the credibility of news in conventional media. The opportunity is very critical to understand what social media is. It has now become source of news and the fact is, it's so instinctive, measurable and dynamic in nature. The sourcing of it requires special hands, which are multi- tasked."
He further added, "Digital is not replacing conventional media; it is supporting, complementing and is supplementary. It is a great supplement and we have to be intelligent to understand this. Digital measurement is far more transparent as compared to conventional media."
When Mishra asked Kohli to name a newsroom they admire in the world, he quickly replied, "CNN, the way they have mapped up, changed over a period of time, it is worth watching."
Sharma too agreed with Kohli, "CNN has been a signature in many ways."
Mishra asked Sharma to define the disruption in the newsroom keeping social media in mind, to which Sharma replied, "My process cost become lower because we disseminate the information's on two sides, using the same devices. Very importantly, we chose to have a very young newsroom, because we want to get relevance from people who are moving away from traditional TV."
For more updates, subscribe to exchange4media's WhatsApp Channel- https://bit.ly/2QUdLCK
The panel discussion, chaired by film producer and author Bhuvan Lall, talks about the need to get facts correct and avoid sensationalism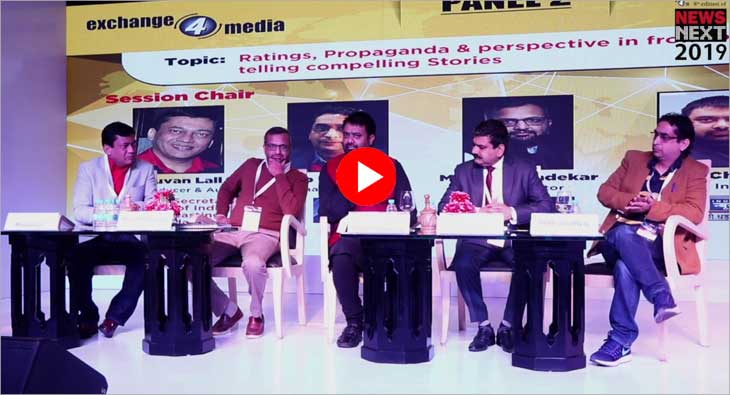 The who's who of the television news industry got together at the News Next Conference 2019 to share their perspective on how to keep news away from propaganda.
Chairing the session was film producer and author Bhuvan Lall who is also the former secretary general of the Indian Broadcasting Foundation.
The panelists for the session were: Milind Khandekar, Digital Editor, BBC India, Deepak Chaurasia, Editor In Chief at India News, Anil Singhvi, Managing Editor at Zee Business and Deep Upadhyay, Managing Editor at News 24.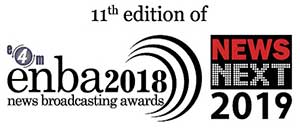 On the Pulwama terror attacks, Lall asked the panel if the media had been responsible enough to cover the sensitive issue. "Has the media done its bit?" Lall asked.
Chaurasia said, "You must have noticed that the news media across the nation especially television channels didn't have any speakers from Pakistan to talk on the attacks. We didn't want to sensationalise the issue. We reported facts only. Not just in such cases, but for every news story there are two important factors that we keep in mind: objectivity and credibility. If these two are in place there will not be any scope for propaganda."
Lall questioned if in the recent times propaganda was being covertly packaged as credible news? "In a situation like Pulwama, isn't the negative news the one that always comes out first? Is there unnecessary politicising of things?"
To this, Upadhyay spoke about the need for the editor to know how to react. "We try not to make the news delivering platform a place to settle personal political scores. In testing times like Pulwama, when there is very less time to react the editor must know how to react. We cannot start talking about politics and playing the blame game before we have the entire fact sheet," he said.
Singhvi from Zee Business stressed on the need to check facts. "So when a news of this manner comes in, we don't want to concentrate on reporting first if four people were killed or 14 died or 44 died. We wait for our facts, we check and then it put it up. That's our way of putting out credible news," he said.
Elaborating on propaganda, Singhvi said: "It is important for the media to define their audience. You need to understand what the audience wants - Do they want information or advice or perspective. If you give them what they want they will give you what you want, which is the ratings."
Adding to that Chaurasia said, "The audience today has a lot of information from the social media, from friends and others. So there is no reason to underestimate them or consider them fools. Hence, they can identify propaganda. When a channel is running propaganda, packaging it as news, the viewer also forms an opinion about the channel because he can identify propaganda very well."

"We should be speaking truth to power but what is happening is the reverse. That is where propaganda happens and that is not what should happen atleast in the newsroom. The editor at all times should know what is the right thing to do," said Khandekar from BBC.

For more updates, subscribe to exchange4media's WhatsApp Channel- https://bit.ly/2QUdLCK