Hindi news genre ad rates to grow 25% by General Elections: Avinash Pandey
There is a fundamental shift in election coverage, which is creating lot of buzz across the country, feels Pandey
As India is preparing to witness state elections followed by General Elections in 2018-19, news channels too are gearing up for the period by offering innovative election coverage.
Like always, elections set an upward trend in news consumption, which encourages advertisers to spend generously on news channels. In India, TV continues to be a key medium for media advertisers due to its unmatched reach. Television takes the largest share of ad spends at 40 per cent, followed by print at 34 per cent and digital at 15 per cent.
Avinash Pandey, COO, ABP News Network, speaks more about the network's coverage plan and growth in news genre:
Election programming
Desh Ka Mood, the leading election programme of ABP News, released the survey results on November 2, done by CVoter, the timeline of the survey was October 2018 with over 15463 respondents spread Pan India.
"All the channels under the network are doing election coverage, starting from monthly poll on all the news channel of the network. Regional channels broadly do daily election coverage around 5pm and 8pm every day," informed Pandey.
Taking the highest election recall programme of ABP News- 'Kaun Banega Mukhyamantri' forward, the network launched Siyasat Ka Sensex. The one- hour show is hosted by anchor Neha Pant from Monday-Friday between 8pm-9pm. The show will aim at giving viewers opinion poll data of Madhya Pradesh, Chhattisgarh and Rajasthan during the upcoming elections.
"We have also started Siyasat Ka Sensex which is a daily poll on these states and big opinion polls on these four states are coming right after Diwali," said Pandey.
Election Coverage over the years
Pandey explained, "If you look at the elections, the way it was five years ago, it is becoming more interesting with strong viewpoints and change of political dynamics both in the terms of ideology and ground realities. There is a fundamental shift which is creating lot of buzz in the people on the ground and thus all news channels, at least the top four, are doing quite well in terms of election coverage."
Pandey shared that most of the news channels are booked for the entire season till December mid in terms of ad inventory. "As a network, on ABP News, ABP Majha and ABP Asmita, the changing political scenario is creating lot of news. Majha will be dedicated to Maharashtra, our Gujarati news channel, Asmita, is more focused on the Madhya Pradesh and Rajasthan elections. The channels has got good round of election programming which has resulted in a decent rate growth and advertising booking of the inventory lasting until December."
Ad growth during General Election
As the country is moving to the General Elections, Pandey believes that the most of the advertisers today are booking in advance. He said, "The clients want inventory commitment till the end of the General Elections which is around May 15, 2019. Most of the deals are being negotiated."
Pandey believes that most of the news channel will deliver double digit growth during the poll period with the Hindi news genre expected to grow by 15-25 percent.
Speaking about revising the ad rates for the network, he shared, "We have taken a jump of close to 10 per cent this festive season. Further hike would happen during the counting and polling of state elections, which can be close to 15 percent and third round of hike will happen when the General Elections will be announced and the rates can go upto 20 per cent."
On an average for a season the rate varies from Rs 3,400 to Rs 10,000 for 10 seconds depending on the time of purchase and the time band brands are buying, which is the same for the top three channels. He said, "However for the state election counting day, ABP News starting 10 sec slot rate is minimum Rs 20,000, which will only go up every single passing day."
Pandey added, "The regional channels rates will be decided closer to the election day but if somebody wants to take all the three channels of ABP News Network, which include Majha, Asmita and ABP News, they can buy at the rate of Rs 27,000 but if someone wants to buy closer to the counting day the rate will be above Rs 1 lakh for a 10 sec slot."
Categories spending more
"Media advertisers' ever growing interest in spending on television ads has made this medium poised for a substantial growth in revenue generation on the back of sectors such as FMCG, automobile, consumer goods, mobile handset and telecom that are trying to leverage the expected increase in news channel viewership. Apart from FMCG, automobile and mobile handset are spending more compared to previous years," said Pandey.
National vs Regional news
"Regional news channels cover minute details of local tehsils or Zila whereas national channels cover broader topics. The interest of a national viewer is very different from that of a regional viewer. Hence, both are doing very well in election coverage. Like in West Bengal, ABP Ananda's viewer base was double of all the channels put together in terms of overall eyeball."
Plans to launch new channels
Pandey informed, "We have plans to launch new channels but we have to see the market environment in order to go ahead with that. Maybe in the next financial year we will be able to announce it. Currently it's too early to comment on it."
exchange4media Group Service
The interaction was aimed at ensuring smooth implementation of the new regulatory framework as per prescribed timelines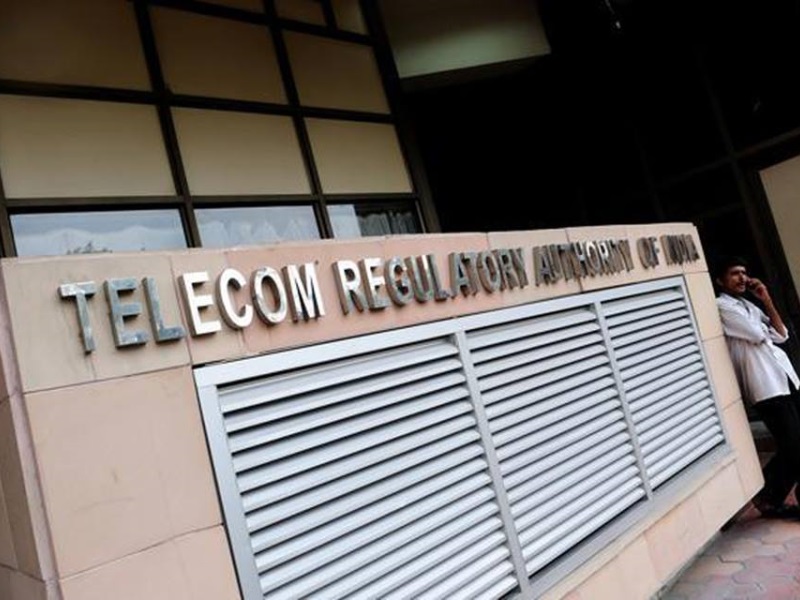 In keeping with regulating Telecom & Broadcasting Services, mainly driven by the objective of protecting the interests of service providers and consumers, the Telecom Regulatory Authority of India (TRAI) recently conducted a half-day Interactive Session on "New Regulatory Framework for Broadcasting & Cable Services" at New Delhi.
TRAI has played an important role in shaping the regulatory and policy framework governing the sector by making timely interventions through regulations, tariff orders, directions and recommendations to the Government.
Dr. R.S. Sharma, Chairman, TRAI, while welcoming all the participants highlighted the benefits of the new regulatory framework in broadcasting sector and said, "Transparency, Non-discrimination, Protection of Consumer interest and enabling orderly growth of the sector remain the core philosophy of new framework."
H. Pradeep Rao, Member TRAI, S.K. Gupta Secretary TRAI and other senior officers were present in the interactive session. In his presentation, S.K. Gupta focussed on the benefits that the new framework is likely to bring to consumers. He also shared that the new framework is a result of wide-ranging consultations and balances the interests of various service providers.
The Cable TV sector has been digitized pursuant to notification no. 2120 dated November 11, 2011, issued by Ministry of Information and Broadcasting. The phase wise digitization of the Cable TV sector has been completed in March 2017.
In consonance with digitization, TRAI notified new regulatory framework on March 3, 2017:-
i. The Telecommunication(Broadcasting and Cable) Services (Eighth) (Addressable Systems) Tariff Order, 2017
ii. The Telecommunication (Broadcasting and Cable) Services Interconnection (Addressable Systems) Regulations, 2017
iii. The Telecommunication (Broadcasting and Cable) Services Standards of Quality of Service and Consumer Protection (Addressable Systems) Regulations, 2017
TRAI organized this interactive session to create awareness amongst various service providers and the consumers at large. The interaction was aimed at ensuring smooth implementation of the new regulatory framework as per prescribed timelines. The session was attended by various participants representing Consumer Advocacy Groups, Broadcasters, Distribution Platform owners, Local Cable Operators and Industry Associations.
Brief on New Regulatory Framework in Broadcasting and Cable sector November 19, 2018:
l. Digitization started in 2012 in Cable TV sector and completed by end of March 2017. The purpose of digitization was to bring in transparency and provide real choice to the consumers.
2. The previous regulatory regime was designed keeping in mind the Analogue systems. Due to digitization the regulation required a comprehensive review and overhaul.
3. These issues were looked at by TRAI from Tariff, Interconnection, and Quality of Service angles. A review exercise was carried out through multiple rounds of consultative process.
4. Broadcasters wanted freedom to price their TV channels and maximise subscription and advertising revenues.
5. In the previous regulatory regime Distribution Platform Owners (DPOs) fixed the price of channels for consumers. Broadcasters who were providing Free to Air Channels (mainly in News and Current Affairs segment) felt that Free-to-Air channels should be available to the customers without any charges.
6. DPOs used to demand heavy carriage fee for carrying new channels or channels that had lower demand. Broadcasters submitted that the carriage fee charged by the DPOs should be rationalised through regulations.
7. DPOs did not have any revenue assurance to continuously upgrade their network to provide better Quality of service to the Consumers. They submitted that they need specific revenue stream to enhance quality of service to provide better, quality to consumers.
8. Fixed deals and lack of trust plagued the industry. Sudden disconnections were common phenomenon due to failure to enter into commercial agreements. Recent disconnection of all the Sony channels by Tata Sky is one such example.
9. In the previous regime customers were forced with buying bouquets of channels thereby limiting their choice. Even the FTAs were being bundled in bouquets to enhance the uptake of bouquets.
exchange4media Group Service
ZEE was the first broadcaster to publish it's rate card as per the tariff order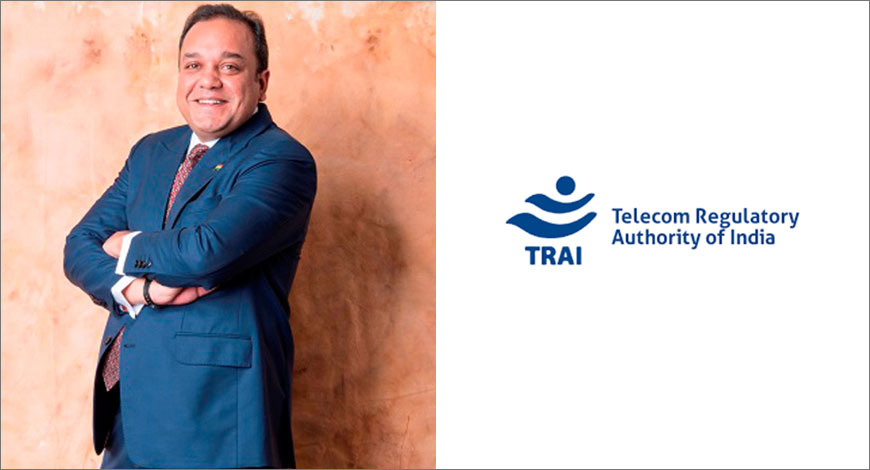 After a three-month-long hearing, the Supreme Court last month upheld TRAI's tariff order. ZEE was the first broadcaster to publish its rate card as per the tariff order, even before the court verdict. One of the arguments put forth by those opposing the order was that it puts a government cap on creativity and content.
Punit Goenka, MD & CEO of Zee Entertainment Enterprises Ltd, agrees that the argument is not wrong. He believes that the "moment you start putting a price on things, it can have an impact on the economics of the business."
"Today it doesn't have any impact on the current business model, but no regulation is there forever. Regulation adapts and changes as it goes along. So while principally I am not in favour of regulation, the current environment of the distribution business, the subscription part, needed regulation for it to become streamlined," said Goenka.
Is there even one product in this country where pricing has been flat for 25 years or where not even inflationary growth has been seen in the content accessed by the consumers?, he asked.
"That's a flawed part of the industry. No other industry works like that. So from that perspective, regulation is required for the current scenario to get resolved. And I am sure the government will reconsider when things settle down and we will become open market." And Goenka is confident that at some point in future subscription fees will also become open, just like advertising and content acquisition.
But will the regulation increase pricing for consumers in some way, in case one wants to continue with the entire pack of channels? Goenka agrees.
"It will, of course. However, this system gives the consumer the option to choose the price point. From the current Rs 180 to as low as Rs 150 or as high as Rs 500, that's what the regulation offers. The basic service is Rs 130, so if the consumer is happy with the basic service tier, they can pay the basic price. Just like telecom business; I can get a service at Rs 99 or some consumers even pay Rs 500, depending on whatever quantum of services you want to use. The same thing should apply to television. Why should we be any different? If you want to use more premium content you should be willing to pay more for it," he argued.
According to Goenka, the order, like most other regulations, will not play out overnight.
"Today they don't have that capability. But this is the same thing that happened with digitisation. Was there the capability to digitise on day one when digitisation came into force? So maybe it will take six months or maybe nine months. It's not as if suddenly on January 1 everything changes overnight. It doesn't happen that way and I don't expect this regulation to also play out that way overnight."
exchange4media Group Service
Chakraborthy was the CEO, Forbes India, and President (Revenue), Network 18 Media & Investments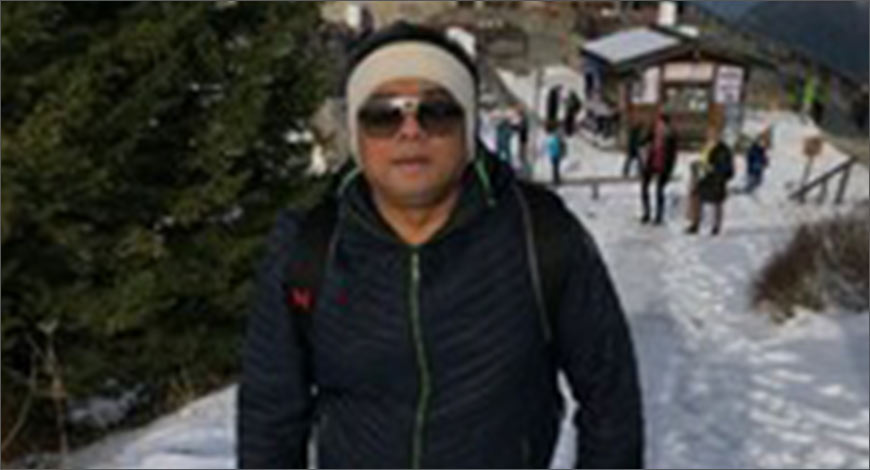 Joy Chakraborthy, Forbes India CEO and President (Revenue), Network18 Media & Investments, resigned from his post on Monday.
The development has been confirmed to exchange4media by Network18. A media veteran, Chakraborthy joined Network18 in May 2016.
Before Network 18, Chakraborthy worked with BCCL as Director. He has also worked with TV Today as CEO and Zee Entertainment Enterprises as Executive Director (Revenue).
A graduate from the National Defence Academy with a master's degree in marketing management from NMIMS, Chakraborthy has also done an advanced management programme from Harvard Business School.
Principal Correspondent, exchange4media, Mumbai Sonam reports on the broadcast media and Out of Home (OOH) industry. She has worked across television and cable industry, and in the past has written for travel and lifestyle magazines.
The MD & CEO of Zee Entertainment Enterprises Ltd says he does not want to become Netflix, but wants to give them competition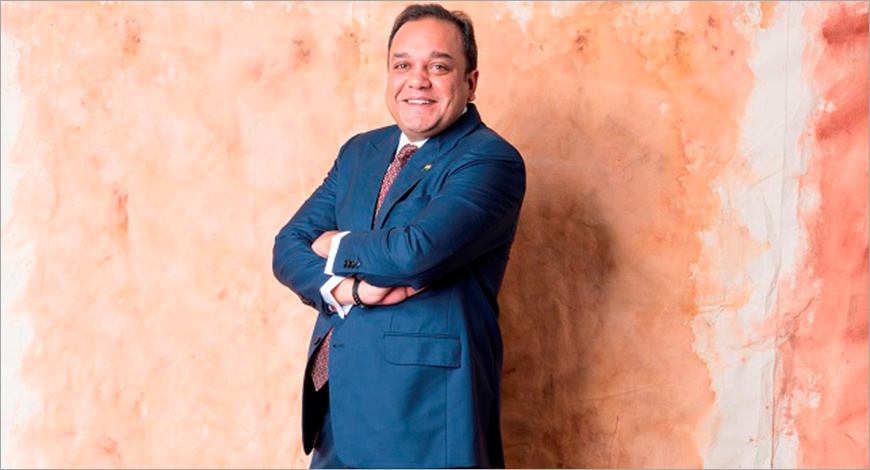 Last week, Essel Group decided to undertake a strategic review of its shareholding in Zee Entertainment Enterprises Limited (ZEEL) with a view to maximise value for the business. It was decided that 50 per cent stake in ZEEL will be sold to a strategic partner. Nawal Ahuja, Co-founder of the exchange4media group, caught up with Punit Goenka, MD & CEO of Zee Entertainment Enterprises Ltd, to talk about the stake sale, possible partner, what changes will take place once a partner comes on board and much more.
Edited Excerpts:
What prompted you to go out and seek a partner to divest part of the promoters' stake, given that you are fundamentally strong on some of the key aspects of media?
The aspirations of the family and company are to not only be a very successful South Asian diaspora media power, but go beyond the South Asians, to the global frontier. We do believe that we understand and can create content for the world if we get partners to help us in the two areas concerning technology and geographical reach. We have captured and conquered South Asians across the world and dabbled with some of the non-Indian languages in key markets like Middle East, South Africa, etc.
Our objective is to enable people to consider ZEE as a mainstream media company like a Disney or a Fox or NBC. Technology can be bought, although customising it to the consumer's need requires a lot of effort. For instance, ZEE5 is our third attempt in the OTT world. Our first two platforms did not do as well as they should have.
If you look at companies like Apple or Netflix or Amazon… globally, they have tried to disrupt the traditional broadcast model, which has been ZEE's stronghold for the last 25+ years. Given that, what would they see in a company like ZEE to become a partner?
The content capability of our company is not replicable in any way. Today, if you look at any media tech company operating in India, you'll notice that they operate in a very niche market segment. They at best look at 1-2 per cent of this country because their content spread is restricted to 90-10, i.e. 90 per cent international and 10 per cent domestic. Whereas, in India, the consumption pattern of Indian consumers is their own preferred language content. Our own ZEE5 platform has 55 per cent+ content in regional languages, not just Hindi, within a short span of 6-7 months of its launch. The attractiveness of ZEE is going to be the inherent capability to create local content. Plus, ZEE5 has become the No. 2 OTT platform within six months of its launch because of the inherent value of the content that we possess and the investments we've made in the film libraries, etc. That's the benefit we see.
Where does the family plan to deploy the cash? Are you looking at new business verticals? There were some talks that you might be looking at getting into the BFSI sector or launch some products there?
We are already in the BFSI sector in our SL Finance portfolio, which will be one place for us to use the capital. We want to look at other new age technology areas where we can deploy or have aspirations to expand the business. But, that's something perhaps better explained by Dr Subhash Chandra. I am focusing on choosing the right partner and taking ZEE to the next level over the next five years.
What kind of a partner do you have in mind?
First and foremost, the most important thing is the value system. Irrespective of whether the partner has the same value system as us, as long as the meaning of what the two hold are the same, it will be critical for this partnership. It's once-in-a-lifetime kind of a partnership that we create and therefore it's critical for both organizations to have a similar value system. Willing to give them equal partnership with the family means that they will have equal rights, because eventually we will run this business jointly.
But the family currently heads the business operations. So what happens to that?
I value the family's contribution and management of the business to help bring it this far. The plans for the South Asian diaspora are already in place for the next 3-5 years. I don't see any reason why those need to be changed. They can at best be shored up, in terms of bringing those investments forward. I don't see why a strategic partner should need to get rid of the family running the current business in its current form. But, if they choose to do that, we have a very good professional management team to run each of these verticals.
Since you are looking at expanding your global operations through this strategic investment, do you have a structure in mind?
Today, we are structured in a way that we have Punit Misra running the domestic broadcast business, and Tarun Katiyal running the ZEE5 domestic business. We will also be creating a separate structure for the global audience space, both for the broadcast and the digital piece. The broadcast piece for South Asia in the international market will be the current structure itself, because it's a very lean operation and has not been growing significantly. Therefore, the focus will be all on the digital space for the international part.
How do you see the OTT space? Do you think that for broadcast companies, 10 years down the line, OTT is going to be bread and butter? That the majority of the broadcast companies of today will be OTT-driven tech media?
They would have to be, if they want to survive in the long term. If they want to remain only broadcasting companies, they will be at the bottom of the pyramid, because that's where broadcasting will come down to. Whether that happens in 10 or 15 years is anybody's guess. But the way I look at OTT, it will become the top and the middle of the pyramid, while at the bottom of the pyramid, will be broadcaster.
When you sold Ten Sports 18 months back, you made a conscious decision to stay away from sports, and one of the reasons was BCCI cricket being out of the purview. When it comes to OTT, do you think lack of sports makes a material difference?
I don't think so. Netflix and Amazon Prime in the United States don't have sports and they are the most successful OTT platforms in the world. The same logic applies for TV and OTT too. What is changing in OTT vs TV is that you can cater to a smaller community along with a mass community. Sports is event-driven; it brings in traffic and eyeballs at that event, but it's not sustainable. The numbers fall off the moment the sports event is over. Plus, there's the cost of acquisition. But it's on the entertainment side that you have repeat customers coming every day, which is far more profitable than just having sports properties.
What is your opinion on the paper that the government has circulated on OTT content regulation?
It is largely to do with OTT services that are in direct competition with telecom service providers. So the voice and messaging OTT is being regulated. It is not covering the video part of OTT. That they are still leaving open.
Do you think at some stage, the government will be interfering there too?
I don't know how you can exercise control in today's environment in India where the Internet has become open. I mean, can they control Google or block porn sites? Even if they've shut down 300 sites that doesn't mean that porn is not available on the Internet, right? If they had started those kind of controls 20 years ago, they would have achieved it today. But if they do it today, it will take them another 20 years to achieve that. We don't want to create another China, which is a closed world in itself. It is not in the consumer's best interests.
And where do you see Punit Goenka three years after the disinvetment is done?
I am tired of people telling me that companies with deep pockets have come to our country to compete with you. I want to go compete with these people wherever they are now in whatever small manner I can. I am not saying I want to become Netflix, but I am saying I want to compete with them. I have earned the right to do that. I want people to say that this is the first media company from an emerging market that has come and given us some competition. I want to make that mark.
Co-Founder - Exchange4media, bird watcher, wildlife photographer.
Dr. Annurag Batra, Founder & Chairman of exchange4media group, in conversation with Dr. Subhash Chandra, Chairman, ZEE & Essel Group, on Zee's plans ahead.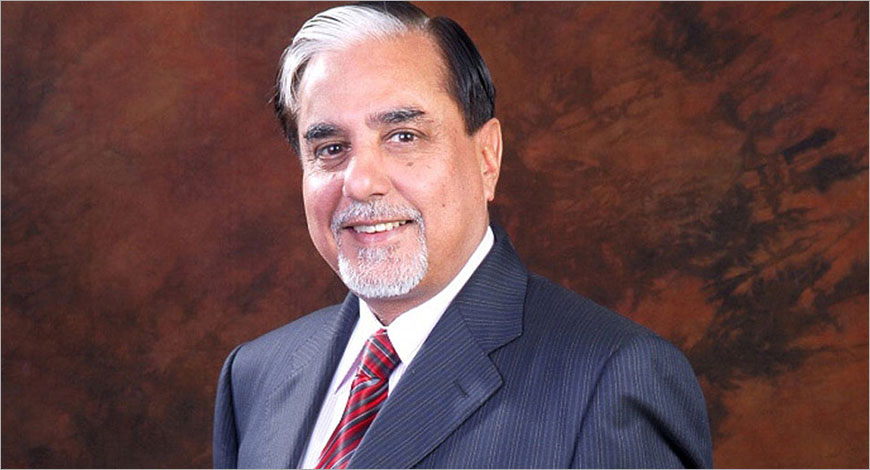 Two days ago, Zee Entertainment Enterprises Ltd (ZEEL) announced that its promoters will sell up to 50 per cent of their stake in the company to a strategic partner. The stake sale is being done for disruptive technological advancement and to transform the company into a media tech firm. The promoters currently hold 41 per cent stake; which means they will divest up to 20 per cent of Zee's equity. The market is abuzz about Zee's plans ahead. The company, which recently announced its financial results for FY18 Q2, posted a strong 24.9 per cent jump in the operating revenue in this quarter. Not just that, its OTT platform, launched earlier this year, is believed to be doing extremely well.
In the backdrop of all this, Dr. Annurag Batra, Founder & Chairman, exchange4media group, spoke to Dr. Subhash Chandra, Chairman, ZEE & Essel Group, about Zee's plans ahead.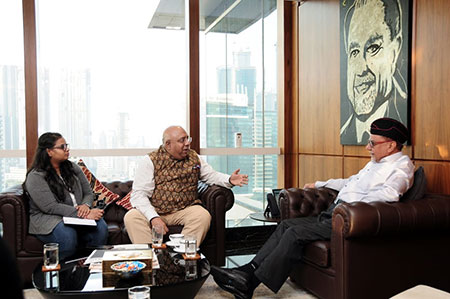 Excerpts:
Dr. Chandra, you are a pioneer. You see things before anyone else sees it. So if Dr. Chandra decides to sell a part of his company to be future ready, it becomes headlines. Are you seeing something that others are not?
I definitely believe that others are not yet seeing what I can see. But I am sure they will see that slowly. I understand that it's not only this medium, but virtually every single business is going to change because of the way technological developments are happening in every single field. Even a construction company will have to rework their entire organisation and the working structure because of technology.
For example, call centres have a very simple job. My prediction is that five years from now, nobody will be working at call centres. There will be robots and machines answering calls. In the next 5-8 years, one billion people will be rendered jobless globally. So everybody has to reskill now. Even the education system should be restarted with a fresh approach. As a member of the Upper House, I am going to raise this issue. The education has to be future ready.
Tell us specifically about media content.
Coming to media again, because of augmented reality and virtual reality, there will be a convergence of mobile, computer and other screens. It will not be just an audio & video medium in future. It will be a full-fledged market. And you will get whatever you need in this marketplace.
So you are saying content will be the glue that will create commerce, and services will be distributed using mobile screens.
Right, that's exactly what will happen.
Tell us about Zee5. In the last 12 months, it has touched the 50 million-plus subscriber mark. You have said one of the reasons to do this (stake sale) is to be able to work with technology partners to go global and increase ARPUs. Let's say, if a tie-up happens in the next 6-7 months, what will be the new ZEE like? What will be different from what we have now?
We know how to make the best of content at the best of price. And this doesn't mean that the popular perception of Zee spending less on content is true. It's not true. Zee knows the expenses; the cost of equipment and the cost of artistes and studio. Our mindset and DNA is of a content maker, whereas the Netflixes and Amazons of the world, Amazon particularly, have a trading mentality.
Our people did an analysis of Netflix's Scared Games in one of the monthly presentations, and concluded that the same show with the same artistes would have been done by us 40 per cent cheaper. And yet my producer would have had 15-20 per cent growth. We have managed to do it in the international market. Today, we are running 12 foreign language services in the international market. In Germany, which is a very mature market, we already have 1.5 per cent market share with our content from India repurposed and redirected with subtitles and dubbing. We have also started producing half an hour of original Russian content and two-hour per week content in Arabic language in the Middle East. We are doing every bit.
Zee will look at the partnership to get converged into a techno media company which has a global presence, catering to American, Spanic, Brazilian and other major foreign languages. And this will include OTT. In India, we have 500 million Zee5 subscribers and we feel we can add an equal number of people internationally with the partner. I would say we will add 100 million-plus South Asians, and in the next 7-8 years, another 400 million mainstream video watch on OTT. So it will be an unbeatable and unparalleled media distribution company which will get the kind of value that we can never get in India.
So, are you saying that you will get listed abroad at some stage?
Yes. Why not? That's why I am saying it will be a very different company 7-10 years from now. I can see that happening.
There is a huge speculation about who will be your partner. Various names are going around. Would you like to share? Also, what would you look for in the partner?
I would say that this bride has many suitors. We know what we want; we want a technology partner with technology superiority and the mass & muscle to help us fulfil our dream of becoming a global media company.
The chemistry between two people doing business is very important. Have you already found this chemistry?
We have bankers; and one of them is international banker Goldman Sachs and the other is American banking advisor LionTree. So we have had this discussion. If it's American cooperation, we have to agree on a business model on the basis of what both of us expect 5-10 years from now. Once we figure that out, it's easier for this marriage to succeed. If you see our past record, we have had good partnerships.
You said American, so is it Amazon or Google?
No, I am saying that if it's American, we will have do the same exercise of agreeing on the direction again. An American cooperation would have a separate kind of expectation from future whereas a Russian company has a separate set of thinking. We have to align, and once it's done, there is no problem, particularly with Amit (Goenka) and Punit (Goenka) mostly running the company.
During discussions with me, you have always looked at two companies, Disney and Discovery.
Discovery is a traditional media company and has vast distribution globally. And I love the company for that reason. We are one step behind them in terms of the number of eyeballs globally. They have 1.5 billion and we are at 1.3 billion. On the other hand, Disney has a vast array of offering that nobody has in India. They have amusement parks, cruise ships, children programming and much more.
What do you think about Rupert Murdoch partnering with Disney?
Their objective was that 'I can't fight with this big techno media company who is spending billions in programming'. But my feeling is different. He would be the single largest shareholder of Disney with 5 per cent holding and he has the right to choose the successor of Bob Iger. He is a smart businessman. To my mind, he has bought Disney rather than selling.
What do you have to say about Jio and its strategy of buying all distribution companies?
As a telecom company, they have done really well. Even their competitors say 'we never thought the way Jio thinks'. They admire them.
What if Mr. Ambani and Mr. Chandra come together?
You never know what would happen. I will not name any one. It's early.
Few predictions for future?
Technology will change the business. By 2055, India will become a 100-trillion dollar economy and number one globally, because the demographics are in its favour. It will surpass China and America and that will be hell of a lot for any kind of business.
(With inputs from Sonam Saini)
Annurag Batra is a serial entrepreneur, media mogul, a journalist and an eternal optimist rolled into one. He is a B. Tech in Computer Sciences, a degree, which he acquired before joining Management Development Institute MDI Gurgaon (Now its Gurugram), one of India's leading Business School. He is a first generation entrepreneur and after acquiring the iconic business media and magazine brand BW Businessworld. a 35 year strong media brand as well as most respected business publication in the country.
Zee Anmol continued to lead both overall and rural market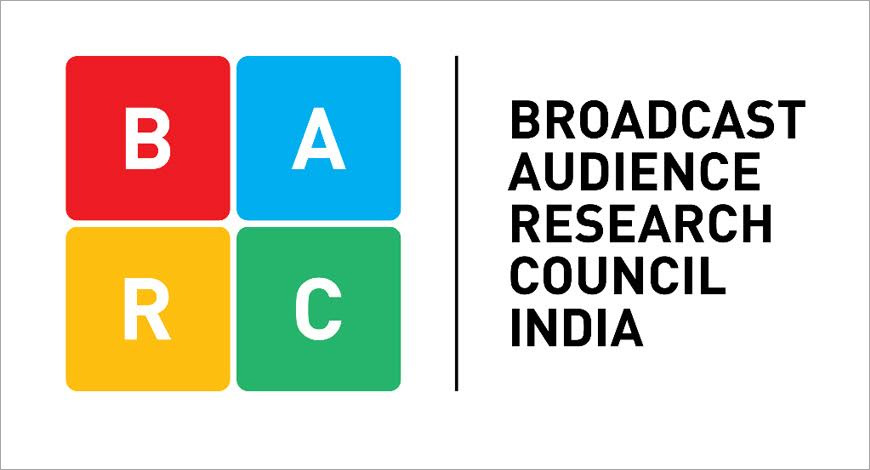 Zee Anmol continued to lead the overall market with 812 million impressions, followed by Star Utsav on the second slot with 666 million impressions and Star Bharat on the third spot with 660 million impressions, according to Broadcast Audience Research Council (BARC) India Week 45 data.
Zee Anmol's Kumkum Bhagya lead the top five programme list in Week 45 with 13.1 million impressions, followed by Colors' Naagin3 on the second slot with 12.7 million impressions. Zee Anmol's Mahek stood on number three with 11.9 million impressions. Zee TV's Kundali Bhagya and Kumkum Bhagya bagged fourth and fifth slots with 11.3 and 9.7 million impressions, respectively.
Hindi GEC Urban
Star Plus regained its leadership position in the urban market. The channel registered 430 million impressions and was followed by Colors on the second slot with 402 million impressions and Sony Entertainment Television on the third slot with 401 million impressions. Zee TV and Star Bharat bagged fourth and fifth spots with 387 and 315 million impressions, respectively.
Colors' Naagin3 continued to dominate the list of top five programmes in the urban market with 8.4 million impressions. Zee TV's Kundali Bhagya bagged the second spot with 6.8 million impressions followed by Kumkum Bhagya on the third spot with 5.6 million impressions. Star Plus' Star Parivaar Awards 2018 and Kulfi Kumar Bajewala stood at number four and five with 5.6 and 5.1 million impressions, respectively.
Hindi GEC Rural
Zee Anmol continued to lead the rural market with 667 million impressions, followed by Star Utsav on the second spot with 467 million impressions and Sony Pal on the third with 426 million impressions. Star Bharat and Dangal TV stood on the fourth and fifth positions with 344 million and 327 million impressions, respectively.
Zee Anmol's Kumkum Bhagya continued to lead the list of top five programmes with 11.0 million impressions followed by Mahek on the same channel at the second slot with 9.8 million impressions. Star Utsav's Rabba Ve stood on the third spot with 5.8 and Sony Pal's Taarak Mehta Ka OOltah Chashma on the fourth spot with 5.7 million impressions and Gutur Goon on the fifth slot with 5.6 million impressions.
exchange4media Group Service
Network 18 Deputy Managing Editor Sumit Awasthi had resigned from his post in September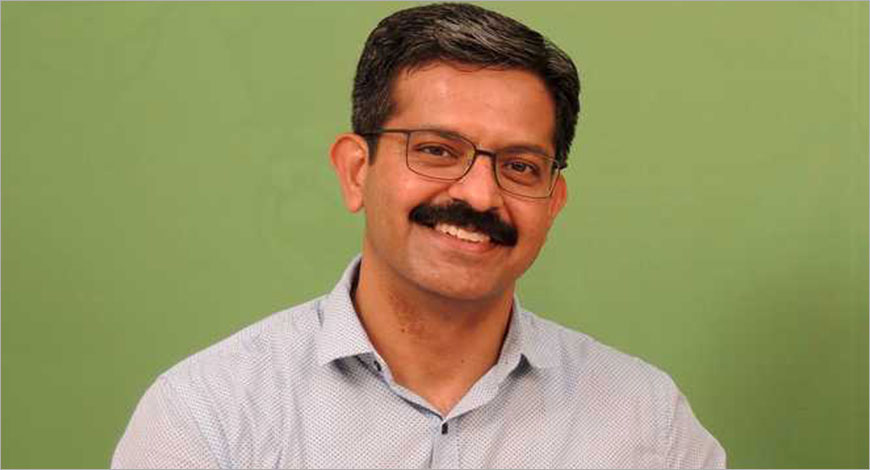 Network 18 Deputy Managing Editor Sumit Awasthi, who had resigned from his post in September this year, has completed his notice period with the channel. According to information available with exchange4media, Awasthi will join ABP News as the Consulting Editor this week itself.
ABP News is expected to soon start airing promos of Awasthi's new show. It is being said that Awasthi will lead the channel's coverage on the days of state election results.
Talking about Awasthi, Avinash Pandey, COO, ABP News Network, said, "Sumit is a very reputed journalist. I have personally seen some of his work and have worked with him earlier. We are very happy that Sumit is joining ABP News soon."
Awasthi, who started his career with Zee News, has close to 22 years of experience in the filed of journalism and has worked with some of the top media houses in the country. He is one of the well-known news anchors today and has helmed several big prime-time shows on Aaj Tak and Zee News.
Prior to joining Network 18, Awasthi was Resident Editor at Zee News, where he served a short stint of 11 months. Awasthi has also been associated with Aaj Tak for almost five years where his last-held designation was Deputy Editor. His major forte has been in the realm of political reportage, but he has also extensively covered cricket and international affairs too.

Essel Group plans to divest up to 50% of its stake in ZEEL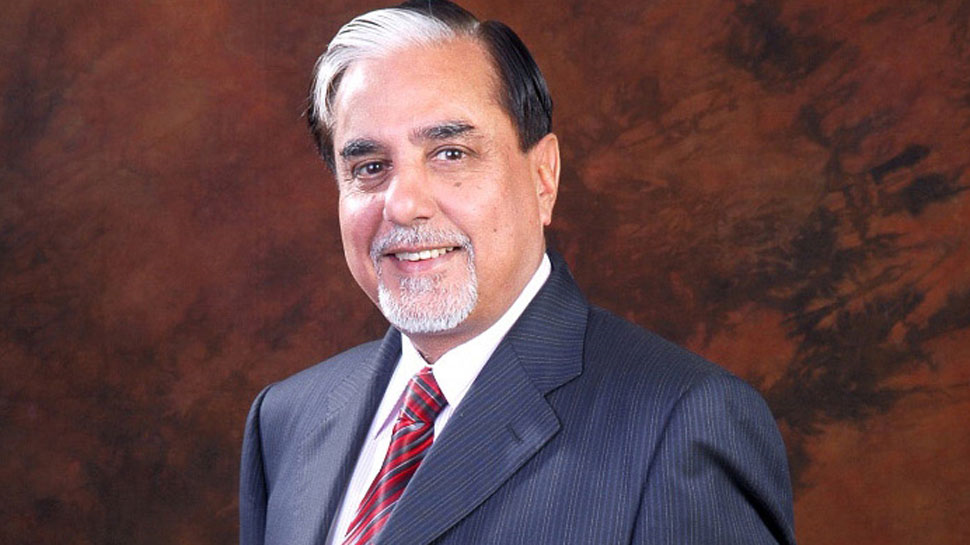 Subhash Chandra-led Essel Group is looking to divest up to 50 per cent stake in the Zee Entertainment Enterprises Ltd (ZEEL).
"It has been decided to undertake a strategic review of Essel's shareholding in ZEEL with a view to maximize value for the business. The proposed transaction to divest up to 50% of Essel's holding to such a partner, is expected to address the Essel Group's capital allocation priorities and will allow ZEEL shareholders to capture the full value of India's largest entertainment broadcaster with an ever strengthening bouquet," the company said in a statement.
"Essel has decided to appoint Goldman Sachs Securities (India) Ltd. as their investment banker and US and European based LionTree as an international strategic advisor for this exercise," it added.
Talking to exchange4media exclusively, Dr Subhash Chandra shared, "This is a stake sale as we are looking to bring technology partners. And as part of that, we may offload a stake. We are the leaders in the South Asia diaspora and audiences and we plan to stay like that. We are making the business even more future ready."
The statement mentioned that Subhash Chandra and family along with its advisors met in Mumbai over the Diwali weekend to undertake a strategic review of its businesses in view of the changing global media landscape.
The strategic review underscored the importance of technological advancements such as AI, lOT, 3D printing AR, VR and more.
"There is informed recognition that the world is convergent today and the lines across media, telecom, manufacturing and technology are thinner than ever. The semi-conductor business also appeared to be a promising opportunity, but due to its large capital requirement it was ruled out. It was observed that these developments will impact virtually all businesses across sectors and business practices will be driven by technological innovation. The review showed that the family needs to accelerate efforts to stay ahead of fast changing trends," the statement said.
The review noted that with the current 1.3 billion viewers and close to 50 million digital viewers growing at a fast pace, ZEEL is well placed to benefit from current market trends due to its strong brand and bouquet of domestic and international channels.
"Adding to that strength, ZEES will further enable the company to leverage the benefits of changing video consumption trends, contributing significantly over the coming years. The management of ZEEL under Punit Goenka and Amit Goenka has been well appreciated by all stakeholders and reflected in the performance of the company," read the statement.
Speaking on where the business stands today, Jawahar Goel said, "Punit and Amit have made the right sustainable investments for the future and the business is growing ahead on all fronts in a focused and disciplined way."
The statement further mentioned, "On its own, ZEEL would remain a leader in both linear and digital distribution. It has the consumer insights and knowhow to produce and deliver content for the South Asian diaspora globally. The management depth the company has built over last two decades distributing content globally in 12 foreign languages puts the company in a unique position. It has strong revenue streams including advertising and subscription - domestic and international. However, there is recognition that a right global strategic partner will help in transforming ZEEL further, and maximise long term value. It will transform it into a global media-tech player with a unique offering of content to the main stream audiences in 170 plus countries putting it into a king position globally."
Essel expects the outcome of the strategic review to be concluded by March/April 2019.
"We hope that this transaction will meet the objectives of the Essel Group as well as the minority shareholders of ZEEL. India remains a priority market for Subhash Chandra and the Essel Group and the family believes that India is at the cusp of significant growth. The family will continue to invest in growth opportunities in India. Regardless of the outcome of this exercise, Essel is committed to create significant long term value in ZEEL and shall keep on contributing in every possible way going forward," the company said.
exchange4media Group Service
Zee Anmol continued to lead the overall and rural markets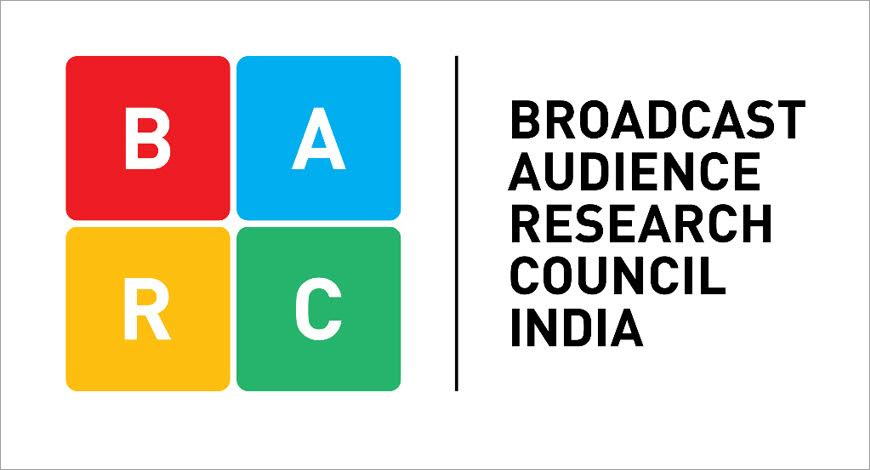 Zee Anmol continued to lead the overall market with 809 million impressions, followed by Zee TV on the second slot with 790 million impressions and Star Bharat on the third spot with 758 million impressions, according to Broadcast Audience Research Council (BARC) India Week 44 data.
Zee Anmol's Kumkum Bhagya lead the top five programme list in Week 44 with 13.0 million impressions, followed by Zee TV's Kundali Bhagya on the second slot with 12.7 million impressions and Colors' Naagin3 on the third slot with 12.3 million impressions. Zee TV's Kumkum Bhagya and Zee Anmol's Mahek stood at the fourth and fifth positions with 10.8 million and 10.5 million impressions, respectively.
Hindi GEC Urban
Zee TV replaced Star Plus at number one position in the urban market with 472 million impressions. Star Plus fell to the second spot with 450 million impressions. Sony Entertainment Television took the third spot with 421 million impressions. Colors and Star Bharat stood at the fourth and fifth spots with 416 and 365 million impressions, respectively.
Colors' Naagin3 continued to dominate the list of top five programmes in the urban market with 8.2 million impressions. Zee TV's Kundali Bhagya bagged the second spot with 7.6 million impressions followed by Kumkum Bhagya on the third spot with 6.3 million impressions. Star Plus' Kulfi Kumar Bajewala and Yeh Rishta Kya Kehlata Hai stood at the fourth and fifth positions with 6.3 million and 6.1 million impressions, respectively.
Hindi GEC Rural
Zee Anmol continued to lead the rural market with 656 million impressions, followed by Star Utsav on the second spot with 473 million impressions and Star Bharat on the third with 393 million impressions. Sony Pal and Dangal TV stood on the fourth and fifth positions with 377 million and 339 million impressions, respectively.
Zee Anmol's Kumkum Bhagya continued to lead the list of top five programmes with 10.8 million impressions followed by Mahek on the same channel at the second slot with 8.6 million impressions. Star Utsav's Rabba Ve stood at the third spot with 6.3 and Dangal TV's Ramayan on the fourth spot with 6.1 million impressions. Zee Anmol's Ek Main Aur EK Tu bagged the fifth spot with 5.8 million impressions.
exchange4media Group Service
The new brand image was revealed by Rocking Star Yash at the Zee Kutumba Awards 2018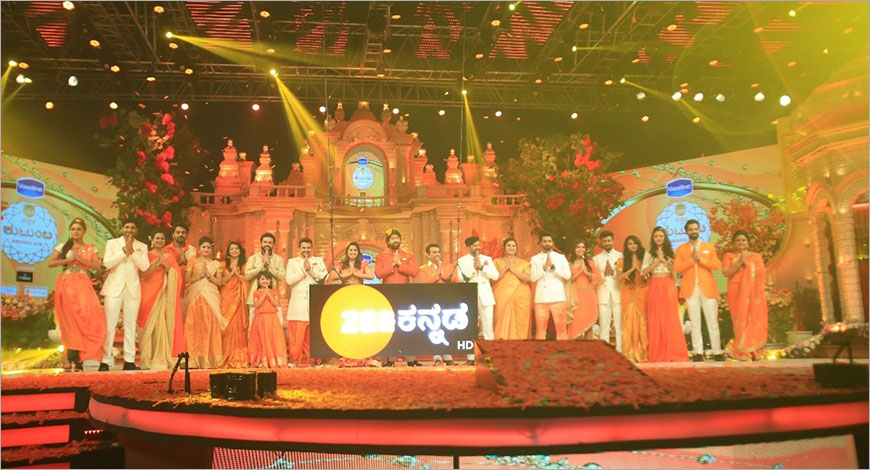 Zee Kannada has unveiled a new brand identity and launched its HD channel. The unveil and launch took place at a grand ceremony at the Zee Kutumba Awards 2018, where Rocking Star Yash did the honours of launching the refreshed brand image with the entire Zee Kannada family.
Based on insights from extensive consumer research, Zee Kannada understood that the Kannadiga woman has always been nurturing and caring, but her canvas of expression for ages was limited to a homemaker, the channel said in a statement. However, now she is partnering, mentoring and leading the transformation in her home and in the society. The evolution in society has stretched this canvas of possibilities for her. She sees more & more women exploring and experiencing the new. Her only challenge being the pressures of conditioning, people's opinions and self-doubt that maybe pulls her back from exploring these possibilities to the fullest of her potential.
Building on this consumer sentiment and with the objective of giving the channel's viewers that innate spark to break their limits in their mind and open doors to possibilities, Zee Kannada has revealed its new brand proposition, 'Bayasid'dha Bāgilu Tegiyōṇa', which translates to 'Open Doors to Possibilities', to inspire viewers, especially women, to take initiatives and rise above circumstances to craft their own destiny.
Zee Kannada's shows have always been about characters who break the limits of their mind. Be it fiction or non-fiction, each and every creation by the channel inspires millions to break their own limits and stands as a platform that open doors to extraordinary possibilities; be it the story of Kamali who didn't let her origins limit her ambitions, or Geetha not letting her obesity be a limitation when it comes to winning the love of her husband. Each of Zee Kannada's content, characters & creations unite to inspire women every day, with the energy to un-limit the limits set by conditioning, open the doors of their mind and achieve the extraordinary.
Commenting on the new brand identity, Raghavendra Hunsur, Business Head of Zee Kannada said, "Over the last 12 years, Zee Kannada has earned the dominance of being the entertainment hub in the Kannada television market. With a refreshed brand purpose, we strive to inspire our viewers to break their barriers and look beyond their limits to achieve the unachievable. Synonymous with the Kannadiga pride, Zee Kannada will stimulate women with progressive and onward-looking entertaining content, featuring bold and determined characters that echo the channel's new brand image. We are bringing new shows and extending our prime time shows on weekends to amplify the viewing experience. Our fiction shows will be taking dramatic turns to bring alive the brand proposition and the journey going forward is going to be very exciting and inspiring."
He added, "We are also glad to announce on this occasion the launch of Zee Kannada HD, which was much desired by our viewers and we are hoping to enhance their content viewing experience further with the HD Channel."
Echoing the new brand positioning of Zee Kannada, the channel will undergo a transformation with the key existing fiction and non-fiction shows. Kamali, Brahmagantu, Jodi Hakki, Subbalakshmi Samsara, Sa Re Ga Ma Pa Season 15, and Shree Vishnu Dashavatara will witness significant plots that would bring alive the brand promise. A new fiction show launch is scheduled for later this year – Paru, the story of a poor girl falling in love with a rich boy and having to overcome limitations in a home that thrives in a strong class conflict scenario.
As part of this campaign, Zee Kannada will bring to life its refreshed brand promise with a brand film that showcases a housewife who breaks the limits in her mind and learns how to ride a two-wheeler, to get her daughter to her tuition classes on time; how her husband is supportive of this decision of hers and how this new opportunity contributes to the betterment of the family, forms the crux of the film. The lilting background score to the film has been sung by Bombay Jayshree.
Zee Kannada is accompanied by a brand-new logo, and a refreshed look for the channel on-air, as well as off-air. Zee Kannada's new logo and packaging is based on the theme of radiance that transforms, bursting with inspiring energy, enthusiasm and warmth.
The campaign breaks with an extensive multimedia plan, unfolding across television, trade, print, radio, outdoor, mobile, cable, digital and on-ground events, for over 8 weeks, covering the length and breadth of Karnataka – all 30 districts, including 8 major towns, ensuring a top-of-mind recall in the minds of the audience.
exchange4media Group Service