PriceMap awards PR mandate to GreenCheese
GreenCheese will focus on raising awareness and brand recognition within the business, trade, and consumer media outlets, as well as attracting brands and other potential partners by
Published - 13-June-2017
PriceMap, the disruptor app that is bridging the gap between local retailers and online users, has awarded its PR mandate to GreenCheese, a young consultancy, after a multi-agency pitch. GreenCheese will be tasked with building a strategic framework for PriceMap by establishing the brand's core values that define it across the country and strengthen the brand's positioning as a game changer startup that's set to give a new lease of life to the brick and mortar industry.
PriceMap promises to be the Google of shopping by connecting customers to local shops via an innovative app. The objective of the app is to fix the perception that the customers carry for offline shopping by allowing them to get competitive prices from nearby shops on their smartphones, with the help of online search.
GreenCheese will focus on raising awareness and brand recognition within the business, trade, and consumer media outlets, as well as attracting brands and other potential partners. The consultancy is known for its expertise in the field of PR for startups. Lovejeet Alexander (Alex) is the founder and lead strategist of the firm.
Commenting on the appointment, Suresh Kabra, Founder and CEO, PriceMap, said, "The thinking and strategic framework recommended by GreenCheese was well appreciated. Their innovative ideas and self-motivated agile startup team resonate with our ideology and we are assured that this partnership will bear fruit for us."
Talking about the win, Alex, Lead Strategist, GreenCheese, said, "This is the start of a great association between PriceMap and GreenCheese. We have found a partner who believes in our ability to create insight-driven innovative campaigns which influence customer behaviour and drive change. We look forward to delivering robust campaigns, and as a team, will go all out to achieve path-breaking results that the brand aspires."
"We are delighted to have won the PR mandate for PriceMap. The venture and the idea behind it is truly revolutionary. The startup is bound to make big success and we are excited to guide them through on the path of reputation building," he added.
Speaking about the venture, Kabra said, "While there has been a lot of noise created by the big e-commerce players, we preempted a big problem. While small shop owners were losing business, customers, on the other hand, were being led to believe they are getting products cheaper. Couple this with all the wrong and faulty deliveries made by e-commerce companies. Our research has shown that 8 out of 10 products shopped online are cheaper at a nearby shop. This gave birth to PriceMap. PriceMap aims to provide a solution that will help protect small businesses and at the same time benefit customers." PriceMap creates footfall from potential buyers and helps build an actual relationship with customers.
"Alex's proven history of generating measurable results for clients made him the clear choice during our consultant selection process," said Kabra. "GreenCheese, under the leadership of Alex, will continue to build our reputation among some of the best and most recognisable startup brands in India."
PriceMap is actively operating in the Delhi – NCR region across several product categories such as mobile, appliances, home entertainment and more. With the help of aggressive marketing and innovative BTL activities the startup is garnering a lot of attention. Rapid expansion plans are soon to be announced and the PR partner GreenCheese has the mandate to guide the startup in building brand and reputation alongside.
For more updates, subscribe to exchange4media's WhatsApp Channel- https://bit.ly/2QUdLCK
The former CEO of Unilever, Polman, broke down the basic issues that bother the whole economy be it the consumers or the corporate at the IAA World Congress in Kochi

by
Published - 3 minutes ago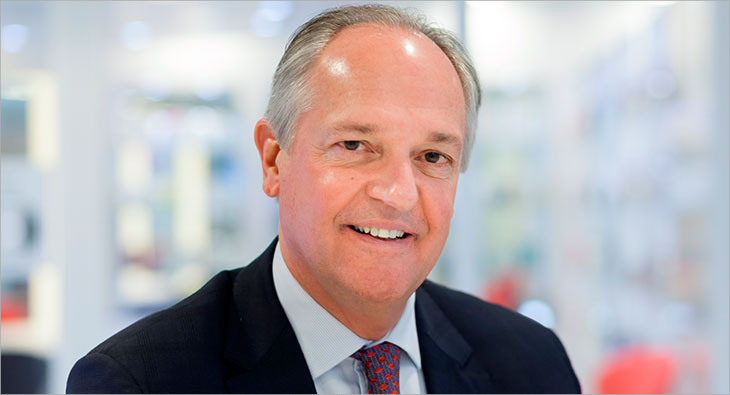 Sustainable development is the buzz word of the modern day economy and Paul Polman, President of the ICC, Chairman of the B-Team and Vice-Chair of the UN Global Compact, believes growth alone cannot drive an economy unless it is sustainable for all.
Speaking at the inaugural session of the second day of International Advertisement Association World Congress in Kochi, the former CEO of Unilever, Polman, broke down the basic issues that bother the whole economy be it the consumers or the corporate.
According to Polman the global economy in the present times is looking at short terms goals only and leading themselves to an unstable and unsustainable future.
"The statistics requires us to do things quite differently than how we are currently doing them. I am reminded of Charles Dickens's book written in 1859 – 'A Tale of Two Cities' where he wrote about London and Paris. He writes it was the spring of hopes and winter of despair and I think that summarises pretty well where we are in now. It defines the global citizens and global economy and where we are as an industry. Over the last 5 decades the population has tripled GDP has grown one and ten forth. We have lifted more people from poverty than any time in human history and even in India the number of poor people has reduced significantly in the last ten years by 30-40 per cent. We created enormous wealth for people and we should be proud of that. More people are educated and less people are hungry, people live longer and healthier lives and in fact if you want to be more this is the best time to be more but as they say it is also the worst of times. It is good that the poor are becoming less poor but the system that we are using to achieve these numbers are not sustainable," said Polman.
Elaborating on what is going wrong in the scheme of things Polaman said, "We are causing more harm to the environment in this age of consumerism than we have done in a million years. What gives us the right to do so? Hubert Reeves said man is the most incredible species he worships and invisible god and destroys the visible nature not realising that the visible nature is the invisible god he worships in the first place. Issues of climate change and income disparity are probably the biggest issues we are facing in the world today. If you look at some statistics last year deforestation was up 51 per cent, animals are dying at an alarming rate and 8 million people is said to die pre-maturely for air pollution."
According to Polman the consumer in the present day economy doesn't trust brands for what they say, they trust them for what they do. "But as brands do we put the interest of our children and their children above our greed? We need to be responsible in the way we behave as brands?" said Polman.
CSR is not enough Polman said to show responsibility. "We need to move our companies from CSR to make RSC which is responsible social corporate. That is how we can make a difference," he said.
Four big challenges corporate around the world face and need to address are the need to de-carbonise the global economy, move business models to one that has long term purpose, moving to a circular economy and be sure that companies have an inclusive economy and growth.
"It's the time for business to step up and take a little more responsibility. We cannot run the business if we do not take up responsibility," Polman said.
Citing examples of some of Unilever's brands like their soap Lifebuoy that advocates hand washing as a healthy habit, Dove that promotes women and their need to stick to natural product, Domex that promotes domestic cleanliness Polman said, "All of our brands that have a purpose are growing faster and are more profitable."
For more updates, subscribe to exchange4media's WhatsApp Channel- https://bit.ly/2QUdLCK
The funds will be used to further expand their business globally, including new markets in the APAC region

by
Published - 1 hour ago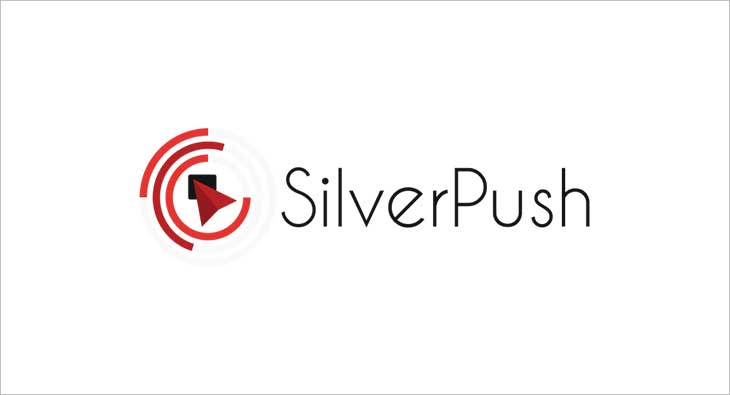 SilverPush, the Singapore based marketing technology platform announced that it has raised US$5 million in Series B funding led by FreakOut Holdings, Inc., a global marketing technology company.
The funding will be used to further expand their business globally, including new markets in the APAC region such as Hong Kong, Australia, and South Korea; and increase its AI capabilities, with a view of applying the technology in industries outside of advertising in the future. The company will also look to tap into the OTT space with its newly launched product, Mirrors, and relaunch another product, Prism, as a brand reputation monitoring platform.
"Since expanding into Southeast Asia in 2018, our business has grown 100 per cent Y-o-Y with over 30 per cent revenue clocked by our international business. We've seen rising customer appetite for on-demand and multiscreen viewing across the APAC region; and at the same time advertisers and brands have become more open to integrating new technologies in their audience outreach strategies," said Hitesh Chawla, CEO of SilverPush.
"With this new round of funding, we expect our global business to contribute to over 50% of revenue, and expect to hit an annual target of US$ 25 million over the next two years," added Chawla.
SilverPush uses AI to improve the engagement between brands and consumers. The company's latest product, Mirrors, was launched in late 2018 to help contextualise ads when people are viewing video content on their devices – therefore aiming to tackle the US$170 billion global problem of misplaced online advertising. Using AI with computer vision, Mirrors detects context in video content that aligns with an advertiser's core communications objectives, allowing them to effectively target their ads in a world already cluttered with advertisements. This contextual approach to marketing seeks to revolutionise the way that brands engage with their audience.
Talking about the investment, the CEO of FreakOut Holdings, Inc., Yuzuru Honda said, "The internet video advertisement industry is growing quickly across the Asia Pacific region. We are strong believers in SilverPush's high level of technology and outstanding product, and see a huge opportunity for them to grow and scale across APAC."
SilverPush has already supported the campaigns of regional brands in APAC such as Indofood, Unilab and Tiger Beer – as well as international brands such as Unilever, KFC, Coca-Cola, Samsung, Johnson & Johnson and many more.
In addition to India and Southeast Asia, SilverPush is also present in South Africa, Tanzania, Egypt and the United Arab Emirates. With an aim to further amplify its business presence in APAC region in 2019, the company plans to become a leading platform for video content ads in the region.
For more updates, subscribe to exchange4media's WhatsApp Channel- https://bit.ly/2QUdLCK
#PitchCMOAwards to be held on March 7 at ITC Maratha, Andheri in Mumbai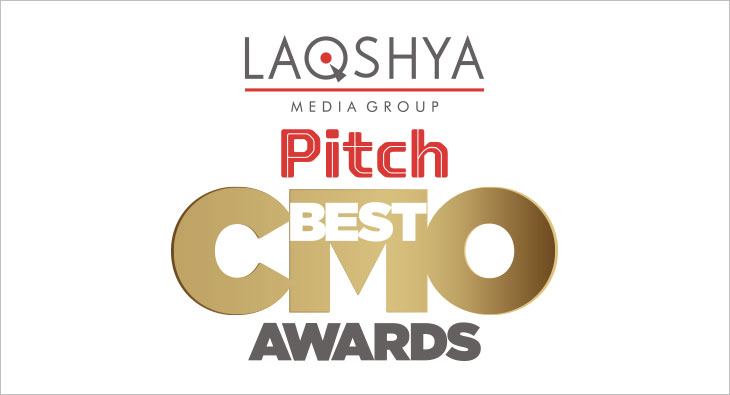 The Laqshya Pitch CMO Awards 2019 is a flagship property of the exchange4media group. It witnesses a gathering of the best minds in the business of marketing. It recognises and rewards exceptional work done by senior leaders across categories in the field of Marketing & Communication.
Through an on-going detailed research, exchange4media in consultation with our knowledge partner Decode Research & Analytics identifies and shortlists marketers who are the right fit for the awards on the basis of category specific research, representation in a specific sector, quantifiable metrics such as financials / growth, winning brands at various industry forums as well as individual contribution measured by CMO mentions. The study period will be from July 2017 to December 2018.
The awards will be conferred in the following categories:
Award For Best Financial Performance
Award For Best Global Performance
Award For Best Digital Presence
Award For Most Socially Responsible
Award For Most Data Driven
Award For Best Customer Connect
Award For Best Use Of Media
Award For Most Influential
Award For Best Experiential Marketing
Special Golden Award (For Gender Equity)
Apart from the awards there will also be an all-day conference. The conversations at the summit each year revolve around current and relevant marketing topics in a changing global market scenario. At this year's Pitch CMO Summit, marketers will speak about why 'data – driven individualisation' should be central to a brands' marketing strategy and how will it redefine the ROI for the particular business.
The event is scheduled to take place on March 7 at ITC Maratha, Andheri in Mumbai.
For more details, click here: https://e4mevents.com/cmo-summit-2019/
For more updates, subscribe to exchange4media's WhatsApp Channel- https://bit.ly/2QUdLCK
Mayank Shah, Sr. Category Head, Parle Products said the company intends to own 15 per cent of the market share in its target geographies in two years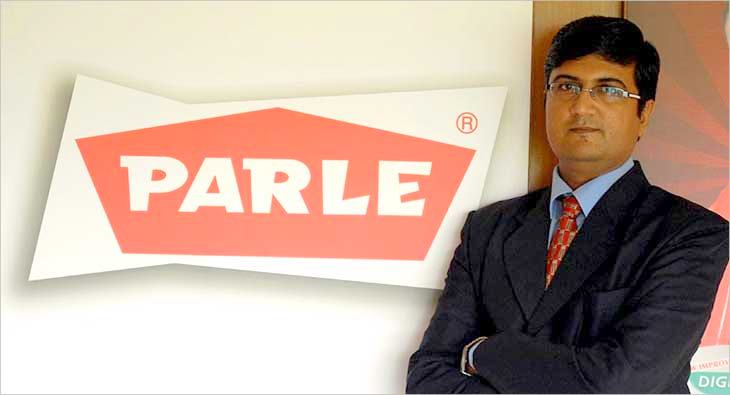 Parle Products is the latest company to join the healthy bandwagon with its latest offering Nutricrunch under its premium Platina division. Mayank Shah, Sr. Category Head, Parle Products, says that the product range is specifically targeted towards the requirements of health-conscious consumers.
Explaining the insight behind this range of products, Shah says, "People have started moving towards their native ingredients ever since there came the fad of 'superfood', which mainly includes indigenous grains like ragi, jowar, and bajra." The target audience for the Nutricrunch biscuits are people who are actively seeking healthy food options. "Therefore, the products from this launch are mainly sugar-free products that are for people who are very conscious about their sugar intake. There is 'Digestive Marie' which is similar to digestive cookies, minus the high-fat content. The classic Digestive has jowar as its active ingredient."
Calling sugar the 'enemy', Shah said, although these products can be consumed by diabetics, "it should also be considered as a preventive measure for the people who are not diabetic but are health conscious and want to prevent themselves from diabetes for major reasons such as family history in diabetes, high blood pressure, etc." The price range of these products is between Rs 20-50.
When asked about the markets that Parle has taken into consideration for these products, Shah said, "While they will be made available across the country, in case of Marie, consumption is much higher in West Bengal, Kerala, Karnataka, Tamil Nadu, and Maharashtra." Interestingly, it is because people from these geographies are most prone to diabetes that they consume sugar-free biscuits the most, he revealed. Parle Products intends to own 15 per cent of the market share in its target geographies in two years. Parle is following a 360-degree marketing approach for the launch of these products. The marketing and promotional budget is expected to be around Rs 25-30 crore.
For more updates, subscribe to exchange4media's WhatsApp Channel- https://bit.ly/2QUdLCK
At the 44th IAA World Congress in Kochi, the Chief Marketing Officer of Alibaba talks about their data-driven new marketing suite called uni-marketing

by
Published - 6 hours ago
While the entire world is talking about data ownership and data protection, Chinese e-commerce behemoth Alibaba is gung ho about their data-driven new marketing suite called uni-marketing. Speaking at the 44th IAA World Congress in Kochi on Thursday, Chris Tung, Chief Marketing Officer of Alibaba, said uni-marketing leverages the huge data that the company possesses to deliver unparelled targeted marketing.
"Alibaba is constantly posting a 50 per cent year-on-year revenue growth and I would like to share the secret of driving such a growth. Alibaba did start as an e-commerce company for international trade but Alibaba, as a company, now does pretty much everything in China. Alibaba is now a combination of Amazon, Facebook and Google. Alibaba has built an ecosystem of brand building for the future. Alibaba is uniquely positioned as provider of a single source of consumer truth by digitalising the entire lifecycle of consumer brand relationship," Tung said.
In an interview with exchange4media, Tung elaborated on their uni-marketing initiative and how it works for them.
Excerpts
Tell us about your new uni-marketing tool.
People in the Chinese market have huge faith in the quality of Alibaba's data because we, as a marketer, believe that transactional data is the most precious data to derive what the consumer wants to buy. It's a consensus there that Alibaba has the best data. But the question we have is how we can deal with it because it is sensitive. It is powerful but risky if you don't do it right. So the whole idea of leveraging Alibaba's data was a universal thinking everywhere in the country.
We are leveraging the data to support the brands and merchants to drive growth. This is a dedicated force to make it work for them. A very easy-to-operate actionable system will be much more efficient and that's why we put together the thinking and came up with uni-marketing.
Through this database, companies can analyze consumer behaviour and market their products much faster, better and in a more diversified way.
Your uni-marketing tool heavily uses data and these days data protection is a huge issue. How do you balance it out?
We have the responsibility to protect the data because we own the data. We take this very seriously at Alibaba. Data protection issues are of utmost importance because that is how we gain the trust of the customer as well as the merchant. We have to protect everybody's data. That's why when we developed uni-marketing system. We have made it insight-based, it gives an insight on customers; their choice their preference etc, but without disclosing out any personal details. The scale of data is generally more than half a million so you don't get to understand any individual in the process. So while brands get to use the data and it is an interesting balance, the utmost important thing here is data protection.
You announced uni-marketing at Cannes. Any plans of competing at the Cannes?
We have created something unique. And innovation at that level required a lot of promotion and communication and that's is why we are at platforms like Cannes. While I do not want to sound arrogant, uni-marketing doesn't have any such competitor. So who do we compete with?
You also mentioned digitising end to end brand building. What is the kind of advantage this has over traditional marketing?
The older marketing techniques provide you with a visibility in a statistical way. So you have a hypothetical audience, let's say for example female under 35 living in Mumbai, but it is not enough. You never certainly know whether they have the need to buy your product. For us, it is like bulls-eye targeting. We look at all the data, find a suitable target and then amplify all the forces in that direction. It's a totally different level of efficiency.
You did mention that you are ready to take your new marketing tool beyond borders now. Any plans to come to India with it as you have already entered the market as investors?
We definitely have India in our mind. We are very open to try uni-marketing in any market that Alibaba has a footprint in. We have some pre-requisites, which are quality of data and scale of touchpoint. If both work in our favour, we can definitely look at taking uni-marketing there.
For more updates, subscribe to exchange4media's WhatsApp Channel- https://bit.ly/2QUdLCK
The new series features superior technology including Nanoe™ and AG Clean Filter for removal of harmful particles and PM2.5 to provide clean air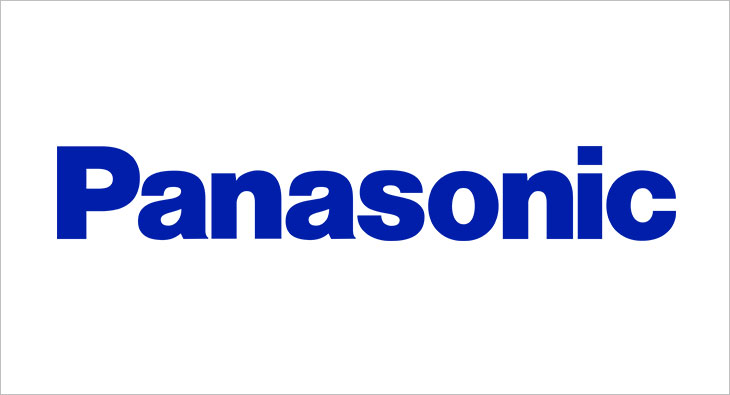 Panasonic announced a launch of its new range of 'total solution' air conditioners - Advance series and Arch series. The new series comprises of features that deliver on Japanese philosophy 快(Kai) 健(Ken) 美(Bi) 信(Shin) that stands for Comfort, Health, Beauty and Durability.
Equipped with advanced technology, the new models provide superior cooling in a natural way and come with extraordinary benefits pertaining to quality air, energy-saving, durability and premium design ensuring enhanced overall performance. With the aim to provide 'Quality Air for Life', the new models also improve the indoor air quality for a healthier and better living.
The new air-conditioners are designed with Japanese premium technology to provide superior comfort with Twin Cool Inverter, Aerowings, 4-way Airflow, for faster and energy-efficient cooling. It also features Nanoe™ Technology and AG Clean Filter for cleaner air ensuring better health. The range boasts durability with eco-tough and corrosion-free parts, and advanced design with minimalist and modern aesthetics to complement your interiors.
With this new launch, Panasonic is looking at a growth of 15 per cent this year.
Speaking at the launch, Gaurav Sah, Business Head, Air Conditioners Group, Panasonic India said, "Panasonic has a legacy of 100 years globally and our expertise in Air conditioner manufacturing has a rich history of 60 years. We are adept at understanding the evolving needs of our consumers and formulate products that add value to their lives. Based on the proposition of comfort, health, beauty and the added advantage of durability, we are committed to providing a holistic air solution and superior experience. Our new range not only aims at improving indoor air quality, but also promotes better and healthier living among consumers by helping them make informed choices."
He further added, "Panasonic air conditioners have been commanding No. 1 position in Japan for the last 10 years. We are also the No 1. Brand in the Asia Pacific and worldwide we have sold more than 10 Cr ACs. India is a strategic market for our growth in the segment and with such advancements, we are looking at growing our market share by 15% in the next three years."
Maximising comfort levels
The Advance series features Aerowings to give enhanced cooling through its indoor design with 4 way swings for wider airflow. After reaching a set temperature, the Aerowings twin blades direct air towards the ceiling to create a 'Shower Cooling effect'. This ensures that cool air is evenly distributed throughout the room and provides comfort and a healthy environment; preventing symptoms such as head & body aches, congestion, fatigue caused by a continuous direct cool draught. The Arch series boasts of instant cooling with your powerful mode for the most dreaded hot summer days.
Prioritising your health
The Advance series is equipped with Nanoe™ Technology that uses nano-sized electrostatic atomised water particles to deodorise, inhibit bacteria and virus growth, remove dust and 99 per cent of PM2.5 to purify the air in the room even when the cooling function of the air conditioner is turned off. The three stage purification system ensure pure and healthy air.
The Arch series features equally efficient AG clean filter which contains silver ions that have a powerful antibacterial effect, improving the air quality of the room.
Design and durability
The range boasts premium Japanese design that adds elegance and enhances the aesthetic value of your home interiors. While the Arch series comes with arch for a premium look, the Advance series is an elegant slim design.
The stabiliser free operation saves space and money and the ACs can operate within a range of 145 V to 285 V.
To ensure durability and stable operations for long years, the new series comes with a 10-year warranty on inverter compressor and 5-year warranty on eco tough outdoor casing. Additionally, it features the Blue Fin Condenser which comes with anti-rust coating and faster heat exchange to ensure longer life.
The new series is available in the range of INR 39,900 to INR 53,990 in 3 star and 5 star category across 1, 1.2, 1.5, 2 ton variants.
For more updates, subscribe to exchange4media's WhatsApp Channel- https://bit.ly/2QUdLCK
The agency unveiled the new campaign titled 'Chalao Apni', with a renewed positioning that focusses on the car buying experience of the customer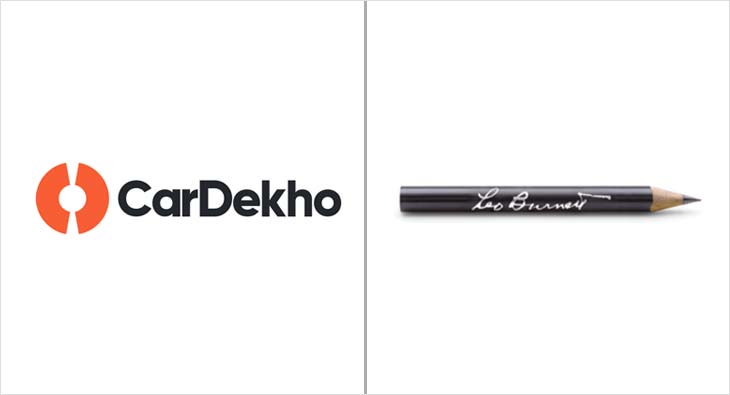 Leo Burnett India, a part of the Publicis Groupe, added another account to its client roster – CarDekho.com, auto site that helps users buy/sell cars in the most efficient and hassle-free way.
The agency has also unveiled its new campaign titled 'Chalao Apni', with a renewed positioning that focusses on the car buying experience of the customer. Created by Leo Burnett, the campaign goes live on February 23.
Cardekho.com, founded in 2008 by brother duo – Amit and Anurag Jain, is the go-to platform for buyers, sellers and dealers of the four-wheeler industry, it provides 360-degree auto solutions including insurance and finance approvals, which helps consumers through their car buying or selling journey.
About the campaign:
In India, car buying is an emotional decision which is driven by the personal need of the buyer. Simultaneously, the car buying journey involves going through a number of varied opinions and reviews from family, friends which often leads to the buyer losing focus from his/her personal need.
CarDekho needed to remind people that while other's opinions are important and gratifying, the car buying experience needs to focus on the 'personal need' hence the positioning - "Suno Sabki phir Chalao Apni."
The five films focus on a life stage that leads to car buying – marriage, career success, etc. In the film, the moment the protagonist even considers to buy a car, there are people around him – his family, friends, peers, acquaintances who burden him with their opinions. These films come together as a musical and lead the protagonist to listen to the advice that everyone's giving but deciding as per his needs on CarDekho.
On winning the account, Dheeraj Sinha, Managing Director – India and Chief Strategy Officer – Asia, Leo Burnett, said, "The process of car buying is changing dramatically as we speak. While the manufacturers put out a lot of information on their car models, the big opportunity here is to map a car and its features to the needs of the people. CarDekho.com as a platform equips people with in depth knowledge and understanding about cars in general and the specific models, thereby making choices easier. As we move to a marketplace which is inundated with options, simplifying choice-making itself will be a big business. We are extremely excited to partner CarDekho in this journey. It's a big opportunity to build a HumanKind brand here."
Commenting on the launch of the campaign, Rajdeepak Das, Managing Director India, Chief Creative Officer South Asia, Leo Burnett said, "Cardekho is a platform which connects the buyers with their dream cars. At Cardekho we believe there is nothing such as a "wrong car" but always the right car for you, and this is the platform we have built our campaign on - connecting people with their dream cars. This campaign is a fitting example to our HumanKind philosophy, which revolves entirely around people and purpose."
Gaurav Mehta, CMO, Girnarsoft said, "We at CarDekho understand that a car buyer's connect with her/his car is not only functional but emotional as well. Through our proprietary tech and editorial content solutions we empower the car buyers to choose the right car as per their need state. Leo Burnett understood these consumer dynamics almost instantly. And through this campaign, 'Chalao Apni', a colloquial term, has crafted with an attitude that appeals to one's self, without alienating the social relationships. It is versatile enough to put the brand in the hand of the consumer even when they aren't thinking of the category. I am confident about CarDekho's and Leo Burnett's synergy for creating more such user experiences that is educative and value adding for the car buyers and sellers in the third largest car market in the world."
Credits:
Client Team: Gaurav Mehta, Katha Tara
Creative Agency: Leo Burnett
Creative Team: Raj Deepak Das, Arjuna Gaur, Sudhir Das, Arzan Antia
Account Management Team: Jaikrit Singh, Sakshi Chawla, Aman Thapar
Production Company: Prodigious
Director: Amit Satyaveer Singh
Head of Prodigious: Chahna Rupani
Producer: Shraddha Singhvi
Associate Producer: Shariq Velkar
DOP: Srinivas Reddy
Chief AD: Sattam Ghosh
DA: Piyush Solanki
2nd AD: Akkshita Jeswani, Akshay Shankar
3rd AD: Kashif Khan
Music Director: Anand Bajpai
For more updates, subscribe to exchange4media's WhatsApp Channel- https://bit.ly/2QUdLCK
Tendulkar to lead the #KeepMoving Push-up Challenge at the marathon along with 18,000 runners performing push-ups in support of the martyrs' families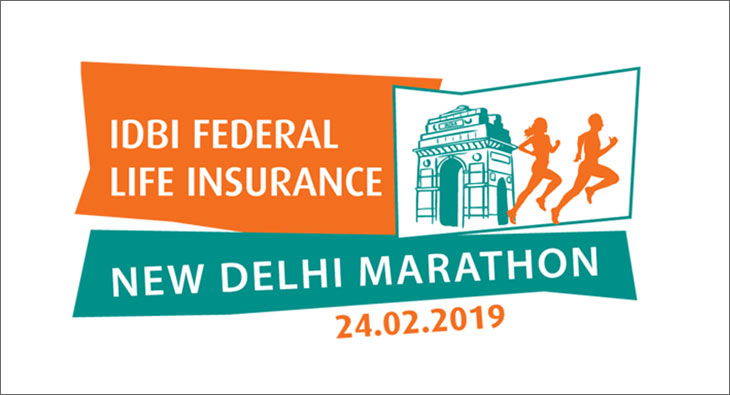 This Sunday witness 18,000 runners join cricket legend, Sachin Tendulkar, in the #KeepMoving Push-up Challenge at the IDBI Federal Life Insurance New Delhi Marathon 2019, to be held at the Jawaharlal Nehru Stadium.
Prior to each of the races, Tendulkar, along with the marathon participants will be doing 5-10 push-ups as part of the #KeepMoving Push-up Challenge in order to make a difference to the families of the Martyrs. For each participant in the challenge, IDBI Federal will be donating Rs 100 towards the fund for the Martyrs.
Tendulkar, Brand Ambassador of IDBI Federal Life Insurance said, "I firmly believe that success lies in pushing our limits and challenging ourselves, as we are our only competition. This is why we are organising the #KeepMoving Push-up Challenge at this year's IDBI Federal Life Insurance New Delhi Marathon. I would request all runners to join me in taking this challenge and make a commitment to a fitter future."
Vighnesh Shahane, MD & CEO, IDBI Federal Life Insurance said, "Our country has witnessed a terrible attack last week in Pulwama and we offer our condolences to the families of the martyrs. To stand in support for these brave souls and their families, we encourage all the 18,000 runners participating in this year's IDBI Federal Life Insurance New Delhi Marathon to join Sachin Tendulkar in being a part of the #KeepMoving Push-Up Challenge. Even 5-10 push-ups can make a difference, as for each participant who undertakes the challenge, IDBI Federal will be donating Rs. 100 towards the martyrs' families."
For more updates, subscribe to exchange4media's WhatsApp Channel- https://bit.ly/2QUdLCK
Held at ten locations across the state, the event was executed by ZtoA Marketing Solutions, and was designed in a manner to keep the tractor owners busy and happily engaged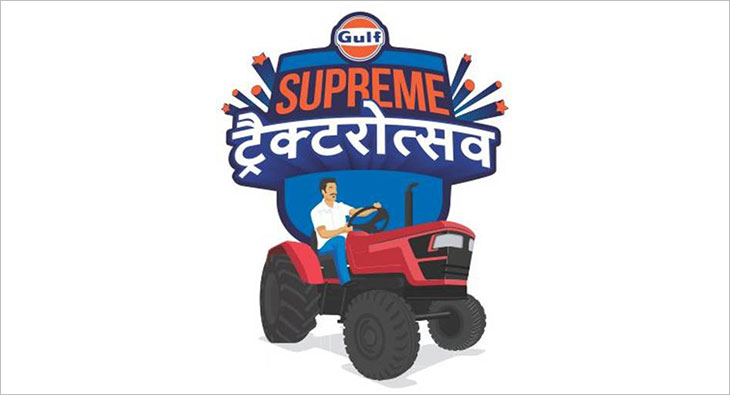 Gulf Oil Lubricants India Ltd conducted an event in Uttar Pradesh last month in order to engage with the customers of the Agri-business category.
Gulf organised the first ever "GULF SUPREME TRACTOROTSAV", with all the groundwork and event design managed by ZtoA Marketing Solutions, a Triton Communications Group Company.
Gulf Lubricants gave customers the benefit of providing their tractors extra power for a longer time, thus, taking care of all their issues around tractor performance. The Consumer Value Proposition of maximum power for 300 hours of service that is associated with Gulf was established across the multiple events conducted.
Held at ten locations across the state, the event was designed in a manner to keep the tractor owners busy and happily engaged at any point of time. The activities conducted were as following:
Oil change camps – The visitors left their tractors under the care of experienced mechanics, who would change the lubricant in their tractors for free, and take care of other minor problems.
Tractor Races - Two participants competed to finish the circuit within a certain time. The one who finished in lesser time was declared the winner. The winners of each race were gratified, and the one with the best time amongst all winners was felicitated at the end of the day.
Tug of war - Two tractors were pitted against each other, with the more powerful of the two establishing their dominance over the other, imprinting Gulf's Consumer Value Proposition to a higher degree. Interactive games such as Arm wrestling (Power Panja) and a uniquely designed power lever (Reach 300 Power) were also a part of the event.
Expert Agronomist sessions - A government affiliated agricultural expert was connected via video conference with the participants, thrice a day, to solve the queries related to farming & modern technical advancement.
Ophthalmologist - Free eye check - up held for the tractor owners.
Interactions with expert tractor mechanic ustads – The Ustads helped the consumers understand various tractor fixing hacks. These suggestions are helpful for them when their vehicle breaks down in the middle of the field.
A photo booth with life-size cut outs of famous cricketers and Gulf Oil's brand ambassadors - MS Dhoni and Hardik Pandya.
The participants enjoyed their time at the event, as it was a welcome break from their day-to-day activities. The winners of the event had a lot to boast about, back in their hometowns, with awards and certificates given to the winners of the main events. Gulf looks forward to strengthening its ties with its consumers, and makes many more people understand why Gulf XHD Supreme is the best choice for their tractors.
Ravi Chawla, Managing Director, Gulf Oil explained the need for such an event stating, "Our idea for creating Gulf Supreme Tractorotsav was to think out-of-the-box and put together an unrivalled tractor sports event. In the inaugural edition, we were delighted to witness enthusiastic participation from stakeholders such as tractor owners, farmers and rural mechanics, all of whom are key customers for our agri-related product range. We appreciate that farmers are extremely hard working and lead much disciplined lives. We designed the Gulf Supreme Tractorotsav in a fun, engaging way that enables the farmers to take a short, indulgent break in their daily routine."
Preeti Sawarkar, CEO of ZtoA Marketing, was visibly excited by the response of farmers to the "Gulf Oil Supreme Tractorotsav", she said, "The innovative strategy to engage with farmers has really seen early success. Gulf Oil's role in enhancing the performance of tractors was brought home to farmers in a unique manner that engaged and educated them simultaneously. It created a different level of excitement among the Farmers."
For more updates, subscribe to exchange4media's WhatsApp Channel- https://bit.ly/2QUdLCK
This is often referred to in New Zealand as manaakitanga, an indigenous Māori concept representing a unique style of hospitality, generosity, and kindness.

by
Published - 22 hours ago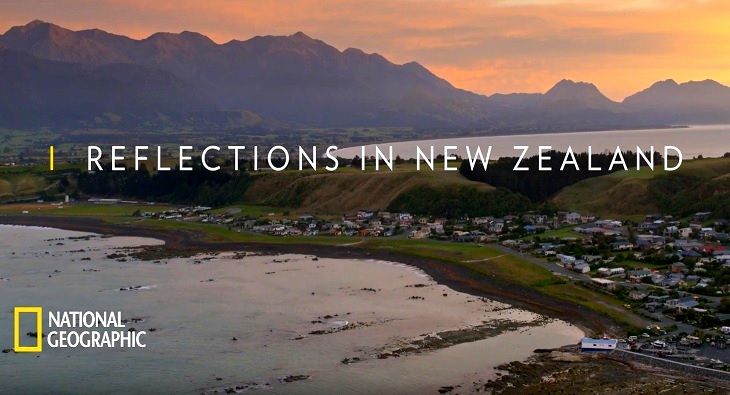 In the first global campaign of its kind, Tourism New Zealand is leveraging the advocacy and influence of past visitors, travel advisors, New Zealanders, and National Geographic Travel Explorers to encourage those actively considering a trip to New Zealand to plan and book their holiday.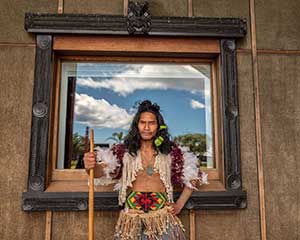 "New Zealand has long been known for its stunning landscapes," says Tourism New Zealand Chief Executive Stephen England-Hall. "What we hear from visitors, however, is that it's the local people and warm sense of welcome they receive that makes it such a special, memorable place."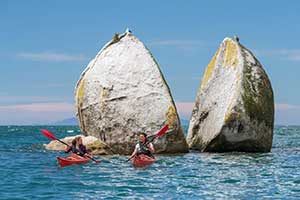 This is often referred to in New Zealand as manaakitanga, an indigenous Māori concept representing a unique style of hospitality, generosity, and kindness. In a new digital content series from National Geographic Travel, viewers will see and hear from Contributing Editor Heather Greenwood Davis, Photographer Erika Larsen and Illustrator Christoph Niemann as they experience manaakitanga and explore the connections between New Zealand's people, land, and culture.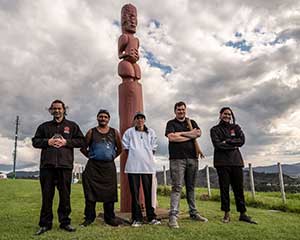 "We are thrilled to continue our creative partnership with Tourism New Zealand for the second year," says Deborah Armstrong, EVP, National Geographic Partners. "We began an exciting digital campaign last year Mataatua Marae Credits- Erika Larsen National Geographic with Bryce Dallas Howard as TNZ's spokesperson and have now expanded our New Zealand storytelling by featuring an illustrator, photographer, and family travel expert. Each capturing the spirit of New Zealand and it's people through their own unique lens and sharing their experiences with our Nat Geo consumers across this global campaign."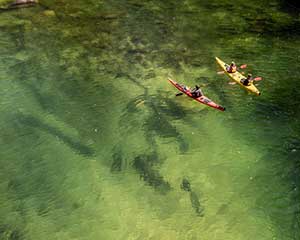 The $1.1 million USD partnership will leverage more than 100 pieces of content across National Geographic Travel's digital, social, and print properties in the U.S., Canada, Brazil, Germany, the U.K., Australia, and India. The five-month campaign will be further amplified across Tourism New Zealand's digital channels.
In the content, local New Zealanders from Kaikōura, Nelson Tasman, and the Bay of Plenty welcome the visitors and share their personal stories and beliefs of what makes New Zealand so unique.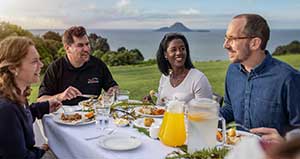 "Last year's partnership with Bryce Dallas Howard led to an additional 1.5 million U.S. travelers planning and booking travel to New Zealand. We also saw an increase of 11 percent in U.S. visitor spend, so we are confident this kind of quality influencer marketing is working. By weaving in the trade element and sharing the story of our people and culture, we're very optimistic about this campaign's potential to bring visitors to our shores," says England-Hall.
Reflections: New Zealand's Welcoming Spirit
For more updates, subscribe to exchange4media's WhatsApp Channel- https://bit.ly/2QUdLCK