Ogilvy's #EndAcidSale campaign goes viral
The campaign featuring acid attack victim giving beauty tips has caught the attention of worldwide audiences including The New York Times, The Wall Street Journal, BBC World, and global personalities like Amitabh Bachchan, Ashton Kutcher have already joined the conversation
The Supreme Court of India has banned over-the-counter sale of acid since 2013. Yet acid is easily available to the common man and the number of acid attacks are on the rise.
Ogilvy Mumbai, along with Make Love Not Scars, an organisation working against the sale of acid, launched a campaign called Beauty Tips with Reshma. This is a series of three videos where a real acid attack survivor shares some beauty tips. Each vlog ended with a plea to crowd source signatures on a petition addressed to the Prime Minister to enforce the ban on open sale of acid.
The campaign launched on The Logical Indian on August 30, 2015 and went viral in India and across the world.

Watch the vlog:
Piyush Pandey, Executive Chairman and Creative Director, Ogilvy South Asia said, "An acid attack is a heinous crime and every attempt should be made to prevent such attacks. Make Love Not Scars is an organisation committed to persuading the government to pass legislation which prevents open sales of acids. Ogilvy is proud to participate in this cause and has created this commercial with a victim who agreed to participate in generating awareness and support. Ogilvy will continue to contribute to this cause to impact results that lead to safety of people and women in particular."
The New York Times, The Wall Street Journal, BBC World, Mail Online, ABC News, TIME, Mashable, Mirror, People, The Independent, The Huffington Post and global personalities like Amitabh Bachchan, Ashton Kutcher have already joined the conversation for #Endacidsale.
Rajiv Rao, National Creative Director, Ogilvy India opined, "It's a shame that even after a ban on the sale of acid, it seems to be selling openly and easily and helping the mindless young men of India to destroy a girl's life forever. We wanted to create an awareness campaign in a powerful way to put an end to this ridiculous behaviour once and for all.
Two weeks later over 200,000 petitions addressed to the PM Narendra Modi have been signed."
Credits:
Chairman & Creative Head, Ogilvy South Asia: Piyush Pandey
National Creative Director, Ogilvy India : Rajiv Rao
Executive Creative Directors, Ogilvy Mumbai: Kainaz Karmakar & Harshad Rajadhyaksha
Creative Group Heads & Copywriters: Ogilvy Mumbai: Harshik Suraiya and Geetanjali Jaiswal
exchange4media Group Service
Ulf Smedberg, Country Marketing Manager, IKEA India, speaks about their festive season plans, #Swedeshi movement and expansion strategy.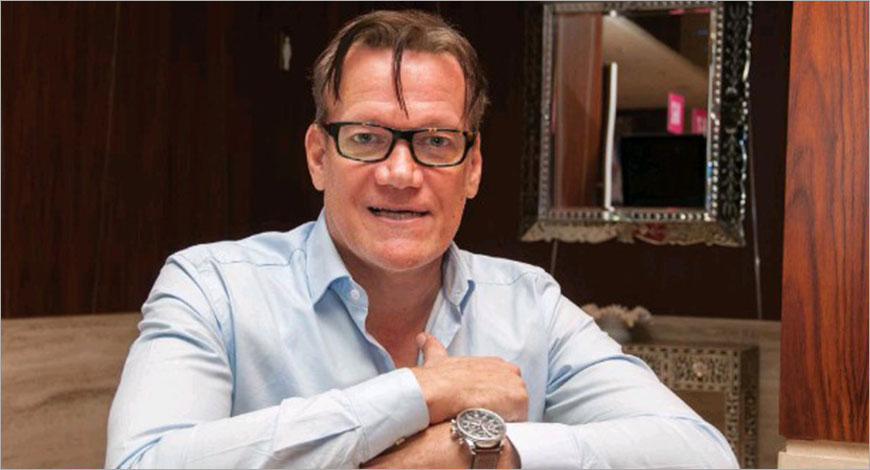 Ikea, the Sweden-based home furnishing company, opened its first store in Hyderabad in August this year. Now they have rolled out their first advertising campaign and the #Swedeshi movement is winning hearts. With big expansion plans in India, the ground-breaking ceremony of IKEA Bengaluru took place on October 11.
In a quick chat with exchange4media, Ulf Smedberg, Country Marketing Manager, IKEA India, spoke about their festive season plans, #Swedeshi movement and expansion strategy. Excerpts:
Your launch campaign was different –it integrated tech and offline platforms and created a lot of buzz. With the festive season opening up, what are your plans in terms of reaching out to the Indian audience?
The most important media for IKEA is digital. Lot of communications, engagements and interactions will be predominantly done through mobile. Later on, this year, we will show how you can change your home or make it more appealing to your needs, and that will be broadcast on mobile. We will focus on other medias like Print, TV, OOH, but majority of the communication will be done through digital. We will have digital, TV and OOH campaigns during the festive season.

The ongoing sale by two big e-commerce giants seems to create a lot of unrest with smaller retailers. How does a store like IKEA, a Swedish brand, make a more Indian sales pitch?
We think it is important to combine the typical IKEA and the strength of India. We are focusing on love that the Indians have for their homes and how IKEA can help them with that. Another factor is food, which is an important connecting point. We are also looking forward to engaging more people through food. We will have more offerings that is appealing to a broader audience.

Currently, IKEA has a 4 lakh sq feet store in Hyderabad and Mumbai and Bengaluru will have stores soon. Are there more stores in the North and West in the offing?
We have an expansion plan that is quite aggressive, and we call it 'go big India'. We will open more offline as well as online stores in India. Bengaluru store's construction work has begun, and after that, we will have a store in Delhi. In another 10 years, IKEA will have presence across India.
IKEA's India strategy is summed up in one word #swedeshi. Can you elaborate more on #swedeshi?
It's very important for us to spread IKEA. We have strong culture in Sweden, we celebrate different traditions. We would like to be known more in the Indian market. When people come to know about Sweden, the more they will understand IKEA as a brand and vice versa. We would like to have that connection.

What were your key learning from the launch of Hyderabad store?
We should talk about what the store experience will be about. In Hyderabad, a lot of visitors were confused. They thought that IKEA would be an open shopping mall. But our culture is quite different. That's the one big learning, we need to communicate what to expect.

What will be the marketing and advertising strategy followed by IKEA India in the coming days?
We are focused on how to utilise the marketing budget and maximise the reach, so that our messages reach our consumers. In Hyderabad, we went with billboards and that was a huge success. In Mumbai, we took the television space. So that depends on the city we are moving into. Bengaluru we will have high awareness campaigns.

What is IKEA's promise to India?
Big promises! Our biggest aim will be to provide affordable and smart furniture for Indian homes.
Senior Reporter, exchange4media, Bangalore Neethu reports on media, marketing and advertising industry. In the past she has reported on start-ups, education and health sector for over 6 years.
Happy mcgarrybowen CEO, Kartik Iyer, and the agency's CCO PM Praveen Das and iProspect CCO Dinesh Swamy put on administrative leave pending investigation into allegations against all three of them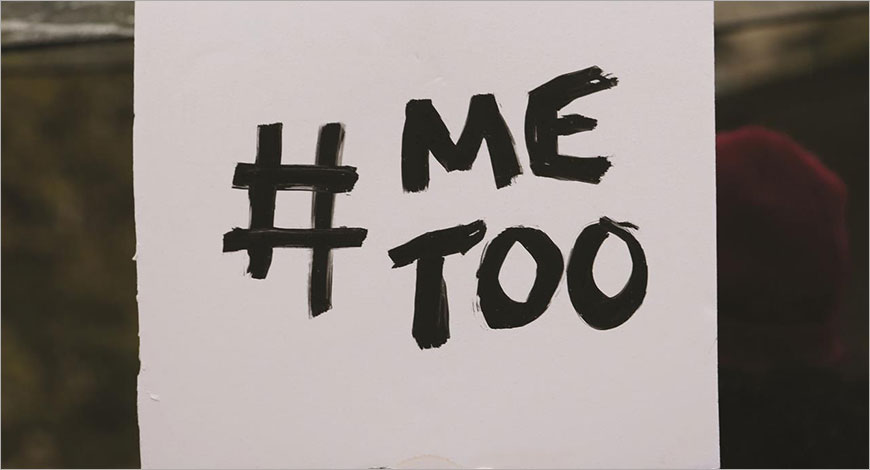 The past week has been a grim one in spite of the festive mood in the air. Allegations of grave sexual misconduct ranging from sexist remarks, body-shaming to physical and sexual assaults – the second wave of the #MeToo movement born in the United States last year - against as many as six senior advertising industry executives and ad agency founders, besides well-known actors, film-makers and editors, made headlines and created an upheaval on social media.
In a recent development, Minister of State for External Affairs, MJ Akbar, has denied all allegations levelled against him calling them "false and fabricated, spiced up by innuendo and malice." Akbar has been accused of being a sexual predator by at least 14 women who have worked with him at various newspapers and publications.
He released a statement on Sunday upon his return from an official tour of Nigeria. Akbar said in the statement that he will now decide the "future course of legal action" after looking into "these wild and baseless allegations" along with his lawyers.
Akbar said in the statement, "accusation without evidence has become a viral fever among some sections." He went on to question why these allegations are being brought up before the upcoming general elections. "Why has this storm risen a few months before a general election? Is there an agenda? You be the judge," he said.
October 14, 2018
Yet another senior journalist's name emerged in the #MeToo movement on Sunday. Filmmaker Nishtha Jain has accused Vinod Dua, Consulting Editor, The Wire, of demeaning her during an interview, stalking her and "slobbering" all over her face.
In a statement posted to Twitter, The Wire said that Dua denies the charges. The statement also said that the ICC of The Wire has taken note of Jain's allegation and that the website's founding editors will "await the outcome of their deliberations on the matter." The Internal Complaints Committee at The Wire is headed by Monobina Gupta, Managing Editor, The Wire.
Statement on allegations against @VinodDua7 pic.twitter.com/7XFj21SzM9

— The Wire ?️‍? (@thewire_in) October 14, 2018
On Saturday, Times of India's Hyderabad Editor, KR Sreenivas, who was facing allegations of sexual misconduct, resigned from his post. He was put on administrative leave pending investigation into the allegations against him earlier in the week.
According to media reports, Sreenivas has reportedly stated in his resignation letter that he is quitting because he is being "targetted." Sreenivas' resignation is the second resignation in the wake of the #MeToo movement. Last week Hindustan Times' Prashant Jha stepped down from his post as the Chief of Bureau following allegations of sexual misconduct by a former HT employee.
The world of advertising has also come under scrutiny following multiple allegation against senior industry leaders. Highly placed sources have confirmed that three employees of the Dentsu Aegis Network who were facing allegations of sexual misconduct and sexual harassment have been put on administrative leave. Happy mcgarrybowen CEO, Kartik Iyer, and the agency's CCO PM Praveen Das and iProspect CCO Dinesh Swamy are all expected to be on leave for at least another two weeks while DAN's ICC conducts its investigation into the matter.
With more and more allegations cropping up every day, the question being asked is – have organizations been doing enough to address sexual harassment at the workplace? We reached out to some of the prominent media organisations, creative and media agencies to understand the steps they are taking internally to provide a safer environment for their employees.
Dentsu Aegis Network had enforced a Women's Council at DAN India in 2016, led by Rajni Menon, CEO, Carat India and other senior women leaders. Speaking about the steps that the network takes, Sunil Seth, Head HR Business Partner, Dentsu Aegis Network South Asia says, "We have an Internal Complaints Committee (ICC) as per the 'Prevention of Sexual Harassment' guidelines of setting up one ICC per location per legal entity. This was further strengthened by enforcing a Women's Council at DAN India. DAN was one of the first organizations to take such an initiative. Members of the committee are senior members of the organization with equal representation to avoid any gender bias and supported by an external legal counsel, a subject matter expert in the field of handling harassment issues at the workplace."
Seth further states that the members of the committee are also provided training to be able to conduct investigation holistically within the framework of the Act. He says, "Employees are made aware during induction of new joinees, through online training modules mandatory for all employees to go through once a year, as well as through display of posters and other communication materials in the office from time to time. We carry out a complete campaign encouraging people to complete the online course which details out the elements of behaviour which can constitute harassment and to re-emphasize, it is coupled with a situational quiz at the end of every module."
For many, having an open and free environment where employees are encouraged to talk about any kind of issues they are facing is important. Anita Nayyar, CEO - India & South Asia, Havas Media Group and CEO, Havas Group, North India, says, "We have taken a lot of measures internally to ensure the safety of our women staff. For example, while travelling back late from office, they are escorted home in an office car. There are also open house forums for them to discuss issues, if any. HR is constantly talking to women employees for continuous feedback to take corrective actions, if required. We also have a sexual harassment committee mandatory for all organizations. I am personally accessible all the time."
Speaking about the policies against sexual harassment at Sony Pictures Networks India, NP Singh, MD & CEO of SPN India says, "At SPN India, we have a robust anti-sexual harassment policy in place that ensures zero tolerance against any form of sexual harassment. We have an Internal Complaints Committee headed by a senior woman executive with a majority of women members. Sensitizing employees on what constitutes sexual harassment, ways to deal with it and the redressal mechanism in place, is a continuous exercise, deployed effectively throughout the organization by the ICC and women champions."

While most large organisations have committees in place to deal with sexual misconduct at the workplace, they also invest in sensitizing programmes and training sessions, to keep the conversation going. Prabal Pratap Singh, Managing Editor, News18 India says, "We have a committee that looks into these matters. Our staff is sensitized about the law as we have a continuous training programme. All the juniors and seniors are part of this programme. In the last two years, I have attended three such programmes, some of my team members have even attended six. In light of the #MeToo campaign, I am personally interacting with my colleagues and asking them to be very careful about what they say, how they behave and how they conduct themselves."

Inputs by Samarpita Banerjee and Neeta Nair
exchange4media Group Service
Conceptualised by Ogilvy Mumbai, #DurgaPujoRocks aims to connect the Bengali youth to the vibrant traditions surrounding Durga Puja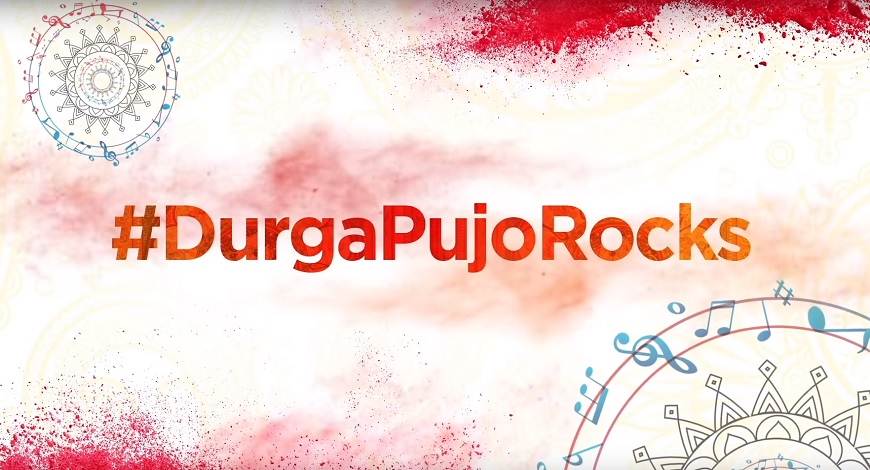 Way back in 1985, Asian Paints started supporting Durga Puja in Kolkata as it gave them an opportunity to connect with the audience of Kolkata at an emotional level. It was done under the banner of 'Asian Paints Sharad Shamman', which has grown in terms of its stature and scale.
Over the years, while felicitating 3 best pujas of the year, they now also felicitate one pandal each for Discovery of the Year (Bauchorer Bismoy), Innovative Excellence (Nobo Nakshi), and Best Idol Maker (Best Pratima Shilpi). Today, it is the most coveted award that Durga Puja clubs and committees vie for in Kolkata that brings in glory for their neighbourhood and a sense of pride by this felicitation. While over a period of time, Asian Paints Sharad Shamman has been connecting with the people in Kolkata through the on-ground activity and media support, the challenge now is different. How do we connect with the Bengali youth, who are spread far and wide, make the importance of Durga Puja relevant to them?
Hence, a way had to be found to talk to them that would provide the necessary information, without being preachy. Ogilvy conceptualised a campaign for this: #DurgaPujoRocks. A digital campaign that comes alive through the fusion of various art forms to create unique pieces of content, visually and aurally, telling stories of the mythology of Durga Puja in a way that is both engaging and informative to the youth. This campaign brought in one of the most popular Bengali music bands, Lakkhichhara, to create a song that would capture the entire mythology and celebration of Durga Puja in their own unique style.
To enrich this content piece further, many more art forms like Baul singing, Pattachitra, etc. were brought together to create an output that is both very captivating to listen to and watch. Thus, truly making Durga Puja rocking for the youth. This main music video launch has been supported by a set of pre-launch and post-launch videos that have kept the conversation rolling daily, and simultaneously, heightened the audience's interest level high.
Speaking about the campaign, Jaideep Kanse, General Manager – Brands, Asian Paints Limited, said, "Asian Paints has always believed in celebrating creativity and art. It was with this intent that Asian Paints Sharad Shamman was initiated and now over 34 years of this we feel the love and respect of the people every time we are in Kolkata during Pujo. We are extremely proud to associate with Lakkhichara and bring out a fusion song that mixes traditional art forms like Pattachitra and Baul along with regional rock, truly #DurgaPujoRocks"
George Kovoor, Group Creative Head, Ogilvy Mumbai said, "#DurgaPujoRocks is a unique form of storytelling, combining traditional performing arts with modern rock music to create a piece of content that engages a generation of youth who are getting detached from the traditions and rituals of Durga Pujo. They are going to see Pujo in a way they have never seen before."
Video:
exchange4media Group Service
The campaign urges consumers to take the #MainSeHum step and protect their family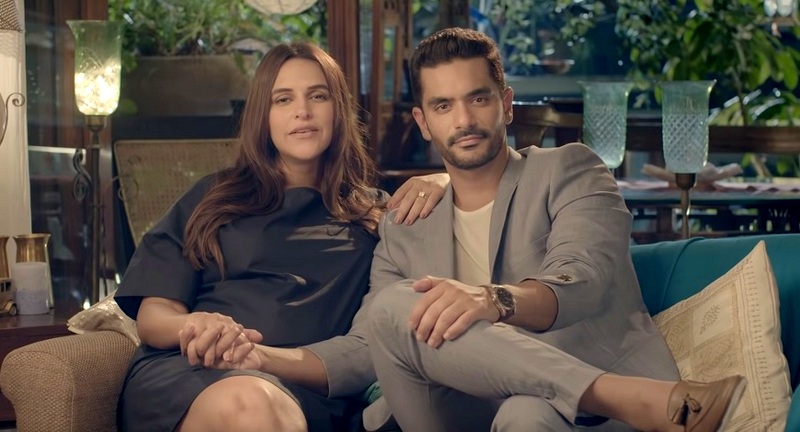 SBI Life Insurance, one of the leading players in the insurance space and WATConsult, the digital and social media agency from Dentsu Aegis Network India, takes ahead the brands recently launched, #MainSeHum ka kadam to the digital space.
They have launched a new digital video commercial featuring the soon-to-be parents, Neha Dhupia and Angad Bedi sharing their #MainSeHum journey. The story revolves around the transition from being a single individual to a responsible family member.
The campaign urges consumers to take the #MainSeHum ka step and protect their family.
Video:
exchange4media Group Service
The partnership with Ranveer Singh signals a new brand proposition 'Dish Nahi Dishkiyaon hai ye'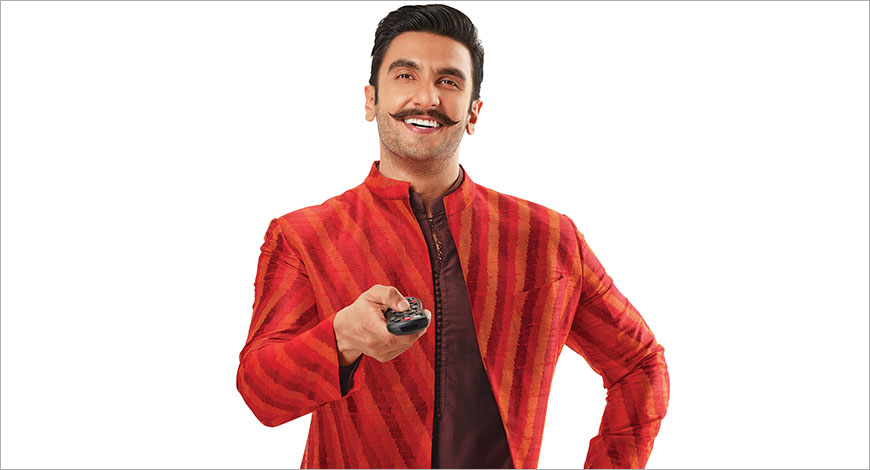 Dish TV India Limited, the world's largest single-country DTH Company, has announced the launch of its new campaign for DishTV brand with Bollywood superstar Ranveer Singh as its brand ambassador.
The campaign has been designed to showcase the brand in a completely new, bold avatar – signalling a new phase in the brand's life cycle. Ranveer Singh is an accomplished and leading film actor who will lend weight with his edgy and youthful attitude to DishTV's new brand campaign 'Dish Nahi Dishkiyaon'.
The brand's TVC featuring Ranveer Singh, shows him in different situations with DishTV playing on his mind. To break from the monotony, he presses an imaginary remote and breaks into a dance frenzy. The film concludes with him celebrating amongst people, dancing to the entertaining tunes of the all-new 'Dishkiyaon' DishTV.
The product window talks of its upcoming SMRT Stick for streaming online videos, 5X HD Clarity and unlimited entertainment packs, suggesting how DishTV is adding fun and entertaining moments to the lives of its customers through innovative new products and services.
Talking about the partnership, Anil Dua, Group CEO – Dish TV India Limited said, "As a pioneer of the category, DishTV has always believed in 'doing the new' and adding firsts to its credit. This festive season, the brand will enter a new phase. With growth momentum on our side arising out of our existing initiatives and upcoming offerings, our new campaign will firmly position DishTV as the preferred entertainment brand in the country. In the same spirit, we are delighted to have Ranveer Singh as the face of the brand DishTV. Ranveer's vivacious and energetic personality resonates well with our new brand positioning. We are glad to have him onboard and are confident that, his infectious energy will energize our audiences and invigorate our brand."
Commenting on the association with Dish TV India Ltd., Ranveer Singh said, "I'm extremely happy to be a part of DishTV, a pioneer brand that's as passionate about entertainment as I am. My experience shooting for this campaign is pretty much summarized by their tagline - Dish Nahi Dishkiyaon Hai Ye – fun, cool and entertaining. I'm excited and looking forward to everyone watching the TVC."
Speaking on the new campaign, Sukhpreet Singh, Corporate Head - Marketing, Dish TV India Limited, said, "Our new ad campaign is here to woo the younger generation with the choice of our new brand ambassador and quirky campaign tagline - 'Dish Nahi Dishkiyaon'. As the tagline implies, DishTV is everything fun, cool and entertaining. With a slew of new products on the anvil coupled with irresistible packs and offers, our customers are sure to look at DishTV in a new light. This latest campaign which has been conceptualised by Enormous Brands, is soon going live and will be running on air across GEC, Movies and popular regional TV channels. It will be a 360-degree campaign that will also go live on all the key platforms - digital, print, radio, OOH and city activations this festive season. The campaign will also showcase a few of the innovative products and packages lined up for launch during the upcoming festive season and beyond.
Video:
exchange4media Group Service
Srivatsa, Head- Marketing, Passenger Business Unit, Tata Motors, says that smaller towns are very important to their business strategy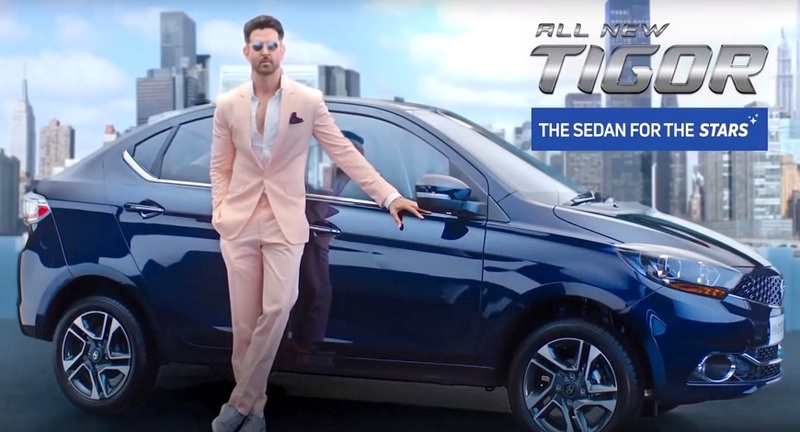 Tata Motors is expecting the current festive season to bring cheer to the brand. They are gearing up and have launched new products in the market. Last month, the brand re-launched two cars Nexon Kraz and Tiago NRG. As part of its turnaround strategy, the brand on Wednesday launched the newest addition to the compact sedan segment Tigor.
Talking about the growth expectations, especially during the festival time, Vivek B Srivatsa, Head- Marketing, Passenger Business Unit, Tata Motors, said, "We are expecting that this festive season we will perform well. For the last 20 months, we have been growing faster than the industry. Last quarter, we were the only manufacturers to have grown. We are very positive in terms of growth and it will continue in the festive season. We are growing at 31% and we expect to continue at the same level."
For the first time, the brand has given a celebrity face to Tigor and has associated with Hrithik Roshan. They have launched a commercial, which is already running on television. Srivatsa told exchange4media, "We have launched the car at the right time. We will obviously ride on the festival demand, and we also have a strong marketing campaign planned for the promotion. Thus, our association with Hrithik will help us to popularise the car."
When asked, if it was really important to give a celebrity face to the brand, considering other products don't have brand ambassadors, Srivatsa shared, "Celebrities are known faces and it helps increase the awareness of the brand. But beyond that, how celebrities are used matters the most. You can't just put any celebrity and hope that it will work. A lot of thought is required in terms of matching celebrity to the brand."
He also emphasised, "Smaller towns are very important in our business strategy. In the entry-level sedan segment, more than 50% sale comes from smaller towns."
The brand is opting for a 360-degree marketing campaign and is riding high on the digital medium. He said, "For an automotive brand, digital medium is crucial, because more than 90% of customers research online, and if you're able to present your brand at the right time in the right way to the digital customers, the chances are that you will be able to successfully sell your product. Both as a source of information and also as an advertising medium, digital is very important."
However, he mentioned an essential point with regards to the OOH medium, saying that OOH lacks organisation. "OOH is also important, but the problem is that the medium continues to be unorganised. On one side you have the digital media, which is extremely number-driven and precise, whereas OOH, as an industry, remains grey. My personal grouses are that there has to be some organisation and more reliable parameters for the medium," he added.
Speaking about the budget, Srivatsa said, "We are not among the biggest spenders in the industry, but we believe in doing smart campaigns. Nearly 10% of our sales happen through digital. Our entire strategy is to start appealing to young customers and present the brand in a right way."
When asked that Tigor hasn't been too successful in terms of sales earlier, what are the plans to improve the figures now, he said, "That's why we have launched the new Tigor. I won't say the segment is not at all successful. It is not as successful possibly because it is the only product that has been selling purely to personal customers. If you see, a lot of our competitors have immediately started selling compact sedans to the commercial taxi fleet markets. Tigor is the only product in the entire industry which doesn't go to the commercial taxi fleet industry and this is something we have strongly maintained. When we launched the car about a year and a half ago, the entry-level sedan market was going down, but today it is on the way up. It is growing. So, the all-new Tigor has been launched with a lot of momentum in the segment."
Correspondent A post-graduate from the prestigious Indian Institute of Mass Communication, Dolly reports on advertising, marketing as well as the digital domain. In her free time, she loves travelling and reading.
Unnat Verma of Pizza Hut (India Subcon)- Yum Restaurants International, will speak on building trustworthy brands in a mobile-first world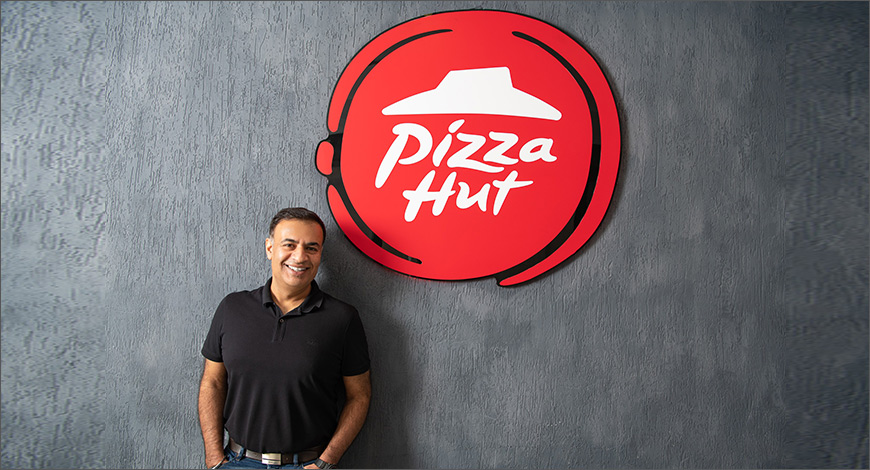 Mobile marketing is an integral part of and also the new definition of Digital Marketing. exchange4media Mobile Awards – The Maddies, acknowledges and recognises marketing stories that employ an effective mobile marketing strategy done in India. The fourth edition of The Maddies Awards 2018 will be held on October 31 in Mumbai.
Along with the awards, the Screenage mobile marketing conference will host speaker sessions with industry experts, and an exclusive event for marketing professionals to expand their network and stay on top of the latest developments in the world of mobile marketing.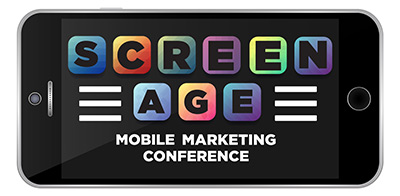 Unnat Varma, Managing Director-Pizza Hut (India Subcon) - Yum Restaurants International will address a session on the topic 'Consumer Engagement in a Mobile Centric World'. He will discuss addressing every advertisers' challenge engaging with multi-screen users, building trustworthy brands in a mobile-first world, engaging consumers through emerging mobile technologies, checks and balances to ascertain effective and efficient mobile advertising, and growing the mobile marketing pie.
Varma has 21 years of experience, of which he has spent 10 years working with Yum! Brands. Pizza Hut is owned by Yum! Brands, the world's largest restaurant company which also owns KFC and Taco Bell worldwide. He joined Yum! in 2006 as Director of Marketing – KFC for the Indian Subcontinent. He spent 5 years in that role and built a strong foundation for KFC's success and growth story in India. In Jan 2011, he took over the role of General Manager – Taco Bell and was responsible for launching the brand as the next growth engine for Yum! in India. After successfully establishing the consumer and business proposition for Taco Bell and appointing a new franchise partner, Varma moved in as the General Manager – Pizza Hut, Indian Sub-continent in Jan 2015.
Prior to joining Yum! Brands, Varma has worked with Gillette in India for 12 years, across Sales and Marketing functions.
He has a degree in Engineering and Management from the University of Poona. He studied MBA from Symbiosis Institute of Business Management in Pune.
To know more on Screenage, click here: https://e4mevents.com/the-maddies-awards-2018/

exchange4media Group Service
Chief Marketing Officer, Apollo Munich says the digital space is overwhelmed with content that is almost begging for views and engagement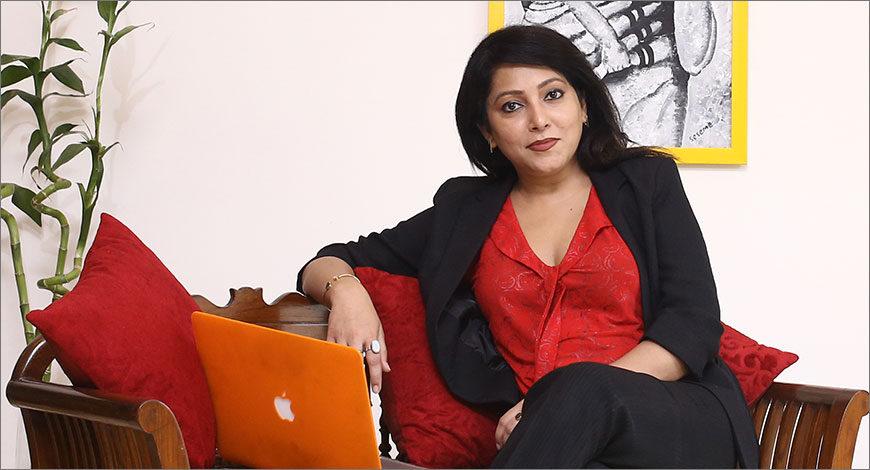 Apollo Munich recently launched a digital campaign themed #NeverGiveUp for cancer patients. The campaign is a precursor to the launch of Apollo Munich's new cancer- specific plan called 'iCan'. The campaign communicates the benefits of health insurance in an emotional setting. The brand has also launched a video that captures the story of a family that is fighting the cancer battle while emphasizing the important message of never giving up and being financially prepared.
We spoke to Dr. Nandini Ali, Chief Marketing Officer, Apollo Munich Health Insurance, to know more about the campaign, the brand's marketing strategy and more.
Edited Excerpts
You recently came up with a new campaign. What is it all about and how do you think it will help build trust in the brand?
The #NeverGiveUp campaign coincided with the launch of our new product iCan, which is a comprehensive personal finance instrument that helps you battle a disease like cancer. While a person diagnosed with cancer undergoes physical and emotional concerns, it also puts a huge financial burden on the patients and the families. iCan is an innovative and unique health insurance product combining both benefit and indemnity features. The campaign is a story of hope on the back of our product iCan, which can be renewed lifelong, even after the diagnosis of cancer.
With the growing presence of digital, does the traditional marketing medium make sense for the brand? ATL or BTL-- what works best for the brand?
While the digital medium is definitely growing by leaps and bounds, for a country like India, the traditional media still holds strong value for brands. At Apollo Munich Health Insurance, our focus extends beyond metro and tier I cities to include tier II and III cities where we are unlocking further growth potential for health insurance. Therefore, it makes perfect sense for us to strike a balance between traditional and digital media.
As far as ATL and BTL are concerned, ATL works for larger campaigns such as the #BeWinsured that we launched last year with Farhan Akhtar. The campaign did extremely well for us and the results were reflected in the sales of the Health Wallet product. That said, BTL is also critical in creating awareness and visibility whilst staying relevant to our customers. Also, given that online has emerged as an important sales channel, BTL acts as an important touchpoint that would eventually result in online or offline sales.
How do you distribute the budget among TV, digital, print and OOH? How important is the digital medium for the brand?
Allocation of resources for brand development is driven by our top line. This year, we expect most of our allotted budgets to be within digital branding. Digital is an important medium for this campaign, considering that it is primarily aimed at creating awareness about the importance of health insurance.
People living in rural areas are still not very conscious about the importance of health insurance. What is your strategy to promote your product offerings in rural India?
Our rural reach is bolstered by our partnerships with both public and private sector banks. Against a backdrop of rapidly increasing mobile and internet penetration, digital has emerged as a critical tool for customer outreach, especially in smaller cities where we are not physically present. That said, we have embarked on a digital office offering that allows our sales agents in any location to complete purchase, renewals and other requests through a tablet device, thereby eliminating the need for brick and mortar presence in smaller towns. Today, over 45,000+ advisors successfully utilise digital offices to service our customers. This has not only improved operational efficiency in terms of improved turnaround time and faster processing but also resulted in increased customer experience.
According to you, what are the core pillars of marketing?
We believe understanding your target markets, developing the target market profile and maximising the target market profile are the core pillars of marketing efforts. These pillars stand regardless of the industry you are working in. Also, content plays a very important role in marketing strategy. In our ever-changing world, it happens quite often that the situation forecasted in January has nothing to do with the reality of May. The digital space is overwhelmed with content that is almost begging for views and engagement. So, when you enter this digital space with your content, being relevant is the only quality that will help you stand out.
Correspondent A post-graduate from the prestigious Indian Institute of Mass Communication, Dolly reports on advertising, marketing as well as the digital domain. In her free time, she loves travelling and reading.
So far content creators like Phantom and AIB, which had deals with big production houses like Netflix, Amazon and Star have lost business worth hundreds of crores owing to the growing #Metoo movement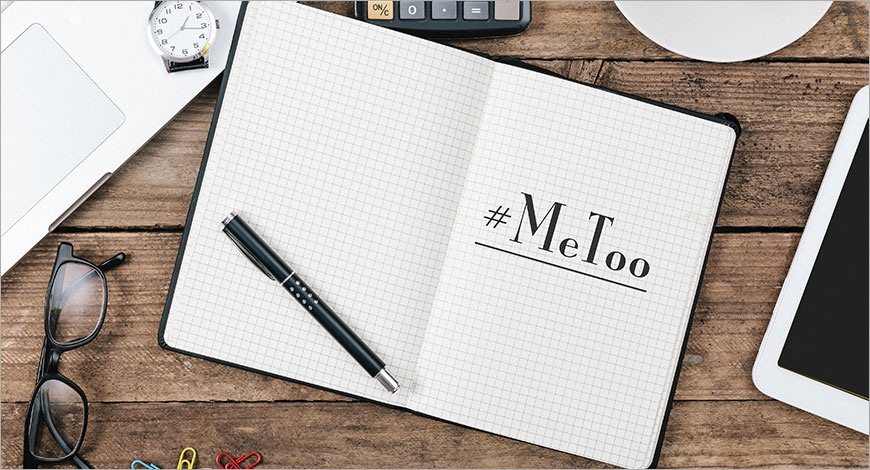 With #MeToo movement gaining momentum in India, the country's foremost content production houses – AIB and Phantom Films have come under its spell. The two production houses had forged deals worth hundreds of crores with the likes of Netflix, Amazon and Star, which are now under review and some of them have already been shelved.
If we look at Bollywood, Vikas Behl's movie 'Super 30', Subhash Kapoor's venture 'Mogul' and Nana Patekar's upcoming movie 'Housefull 4', pegged collectively at Rs 275 crore, could also face the brunt as their names have surfaced in the #Metoo expose.
AIB Loses Plum Projects
If we look at AIB deals, a total of 30 episodes were planned for Season 3 of 'On Air with AIB'. With the cancellation of the show that began airing on September 24 on Hotstar, as many as 23 episodes of the show will not see the light of day. As much as 70 per cent of the show has been cancelled.
In a recent development, the Mumbai Academy of Moving Image (MAMI) has dropped two films - AIB's 'Chintu Ka Birthday' and Rajat Kapoor's 'Kadakh' - from the line-up of the upcoming 20th edition of the Jio MAMI Mumbai Film Festival in the wake of the #MeToo tide. AIB's Gursimran Khamba and Rajat Kapoor are facing allegations of sexual harassment.
Supporting the #MeToo movement that is gaining momentum in India, MAMI organisers said in a statement, "We want to use this opportunity to open up the conversation, and find solutions to harassment and sexual misconduct in the workplace. Starting with this edition of the festival, we would like to unite the community to find positive and constructive ways to deal with it."
AIB has regularly collaborated with brands for content marketing initiatives. The dissolution of the comedy collective and the negative perception about the co-founders could potentially harm future projects in the pipeline, and it has already started with Star cancelling its deal with AIB.
exchange4media has reliably learnt that following the series of revelations in the #MeToo campaign, the production of AIB's show titled Gormint - an Amazon Prime Video Original - has also been stalled for the time being. exchange4media reached out to Amazon Prime Video for a comment, but did not receive any response.
Bollywood Blues
With the names of Vikas Behl, Subhash Kapoor and Nana Patekar surfacing in the #Metoo controversy, the projects associated with them—'Super 30', Directed by Vikas Behl and produced by Reliance Entertainment, Phantom Films (Now Dissolved), Nadiadwala Grandson Entertainment; 'Mogul', a joint production of Aamir Khan Productions and T-Series and 'Housefull 4', starring Nana Patekar may have to pay for landing in controversy, more so for the Vikas Behl directed venture which is gearing up for release.
If we look at the money involved, 'Super 30', which is being completed for November 2018 release has a budget of Rs 100 crore while 'Housefull 4' will be made with a budget of Rs 75 crore and 'Mogul's budget is upwards Rs 100 crore. In all, the three movies have Rs 275 crore riding on them and the producers are making all attempts to save their films from the #Metoo controversy.
According to Atul Mohan, Film Trade Analyst and Editor of Complete Cinema, the collective loss staring at the entertainment industry with the controversy around AIB, Phantom, Vikas Behl, Subhash Kapoor and Nana Patekar could be to the tune of Rs 500 crore. "The way things have shaped up in the last few days has impacted AIB and Phantom majorly. If you look at the cancelled deals of AIB and the dissolving of Phatom, all their upcoming ventures, including Netflix 2, have come under the shadow of uncertainty. Phantom, which was a loss making venture for a long time had recently tasted some success but with the new controversy surrounding it, its hit formula has gone for a toss. If we look at the cumulative threat to business, it will be in the range of over Rs 500 crore," stated Mohan.
Besides the entertainment industry the movement has also rocked the media industry with several senior journalists been asked to quit or go on administrative leave. National daily, Times of India, took action against its Hyderabad editor KR Sreenivas who is facing allegations of sexual misconduct, he was sent on 'administrative leave' till an inquiry is conducted and completed against him. DNA Mumbai founding editor, Gautam Adhikari, resigned as a senior fellow of the Center for American Progress (CAP) after he was accused in multiple allegations of sexual misconduct. Prashant Jha of the Hindustan Times stepped down as Political Editor and bureau chief after a former colleague accused him of harassing her.
Good Day, has partnered with Smile Train India, the world's leading cleft charity that provides free cleft surgery and care for children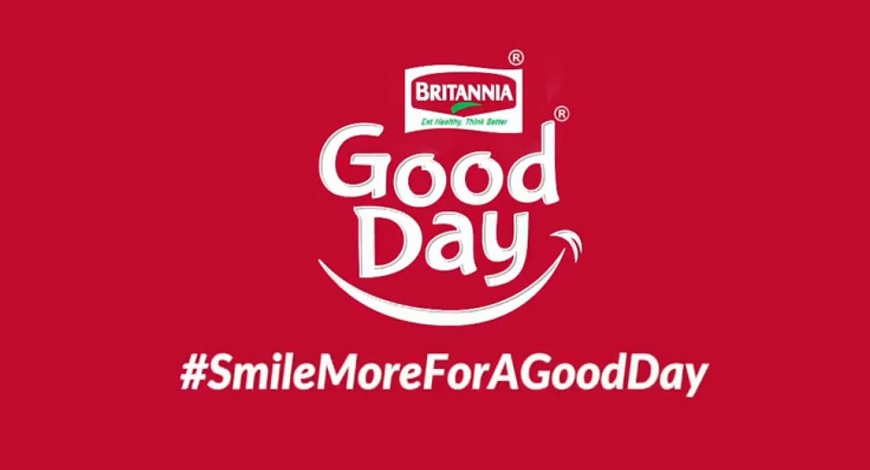 Britannia Good Day has launched the #EverySmileMatters campaign on World Smiles Day, October 5th. The campaign focusses on a very important aspect which has been taken for granted- we don't smile enough.
#EverySmileMatters holds an important message for everyone and asks consumers what is stopping them from smiling? The brand's philosophy is to smile more for a Good Day.
This World Smiles Day, Good Day, has partnered with Smile Train India, the world's leading cleft charity that provides free cleft surgery and care for children. According to a Smile Train study, 1 in 1,000 Indian children are born with a cleft lip - a common birth condition that can occur alone or as part of a genetic condition or syndrome. Not only does this condition prohibit smiling, but it can also cause difficulty in natural activities such as eating and speaking.
In an attempt to get more children to smile, Good Day is calling for consumers throughout India to get involved by taking one simple step – To share a smiling selfie. For every selfie shared, Good Day will make a donation to Smile Train. The donation will go towards cleft surgeries for children.
Consumers can share their selfies with Good Day on its Facebook, Instagram and Twitter brand pages using #EverySmileMatters. The campaign is brought to life with gifs across Good Day's social media platforms. With digital partner JWT, Good Day has launched a series of #EverySmileMatters graphics that call on all grumps – be it a professor, landlord or neighbour to show their best smile on World Smile Day and beyond.
Lastly, remember the Royal Guard at India Gate, who had to hold in his smile? The brand will be re-launching the film, originally launched last year, across its digital platforms in celebration of World Smile Day 2018. Keeping in line with the theme of the guard film, the #EverySmileMatters campaign brings to life how smiling is something we've all taken for granted but should certainly do more of.
exchange4media Group Service