GlaxoSmithKline awards $1.5 billion media account to Publicis Media
The account was won following a media review which began in May this year
Pharmaceutical giant GlaxoSmithKline (GSK) has awarded its $1.7 billion media business to Publicis Media, following a review which began in May this year, according to media reports.
It has been reported that Publicis Media has created a dedicated unit to handle the account.
According to reports, Scott Grenz, VP of Consumer Healthcare and Global Head of Media, GlaxoSmithKline, said in an updated statement, "We ran a very thorough and competitive pitch process with strong presentations from all companies, but ultimately Publicis was the best fit for us. We're excited about the new partnership and the potential of the platformGSK model as we continue to progress our marketing transformation program."
The 'platformGSK' model will synergise various expertise from across Publicis Media in the areas of healthcare, consumer strategy and digital business transformation.
The review, which was handled by ID Comms, came less than three years after MediaCom won GSK's European business, while PHD will handle the US media mandate. Both agencies had retained the accounts in 2015 following a global media review, after initially winning the account in 2013.
exchange4media Group Service
The mandate was won following a multi-agency pitch
FCB Ulka has partnered with Kurl- on for their creative mandate. FCB Ulka will service the iconic brand from the Bangalore office. FCB Ulka was awarded the mandate following a multi-agency pitch. Kurl-on is India's leading brand of mattresses, furniture and furnishing products in India. The company was founded in 1962 by Ramesh Pai. With state-of-the-art technology, Kurl-on endeavors to improve standards in the Indian mattress and furniture industry besides being in tune with the changing needs of the Indian consumer. The brand is available across India through 7000+ multi-brand outlets, 920+ franchise outlets, and 35 exclusive brand outlets across the country today.
The company manufactures mattresses in 126 different configurations. Pan-India, they have partnered with a network comprising more than 10,000+ dealers, 72 branch & stock points and 10 strategically located manufacturing facilities across Karnataka, Orissa, Madhya Pradesh, Uttaranchal and Gujarat. The company was formerly known as Karnataka Consumer Products Limited and changed its name to Kurl-on Limited in 1995.
Speaking on the occasion, Ashutosh Vaidya, CMO, Kurlon, said, "Kurlon is a brand undergoing an immense transformation from being known as India's largest selling mattress brand to becoming a leader in cutting edge technologically driven home comfort products. We wanted an agency that could understand this vision and work with us through the journey of achieving collaborative success. We met many agencies through a pitch process, but FCB Ulka stood out in their ability to translate our market ambitions with a clear strategy, differentiated creativity and a unique understanding of the digital ecosystem. We are confident of this partnership and look forward to meeting milestones together"
Commenting on the win, Theresa Ronnie, Vice President, FCB Ulka- Bangalore said, Kurl-on is a great brand with an impressive presence in the Indian market. They wanted an agency partner who understood their business aspirations. We, in turn, were very impressed with their ability to understand and seek the differentiation that good creativity brings to brand growth. We are encouraged by the quality of the partnership thus far and hope to build a new chapter for Brand Kurl-on together"
Adding to this, Romit Nair, Creative Head, FCB Ulka- Bangalore, said, ''I believe this is the start of something big and beautiful. We are really excited to partner Kurl-on on the next phase of their journey and hope to create a strong relationship that leads to some beautiful work.
exchange4media Group Service
The agency will be involved in user engagement, retention, acquisition and content discovery at its core
Gaana, one of India's leading music streaming platforms has aligned themselves with DViO Digital, one of India's largest integrated marketing companies, for the third year in a row. The account was won following a multi-agency pitch and DViO Digital came out the winner again.
The agency will be involved in user engagement, retention, acquisition and content discovery at its core. Additionally, DViO Digital will also be conducting large scale digital-first activations and engagement programs for brand loyalty with a focus on artists, occasions and new releases. Strengthening Gaana's market share in North and West India, along with growth in the South is one of the focal points for the next few months.
Speaking on the account win, CEO & Founder of DViO Digital, Sowmya Iyer said, "DViO is continually associated with the leading brands in the industry such as the 'Star' entertainment group, Universal Music and Gaana.com and we are excited to strengthen and consolidate our position in the entertainment industry with our continued alliance with Gaana"
Manish Shrivastava, Vice President of Gaana commented on the alliance with DViO Digital, saying "We are pleased to keep DViO Digital on board for our creative and social duties. Their work for Gaana over the past three years has been par excellence and we can't wait to see what our renewed partnership bring us"
exchange4media Group Service
The agency will manage the entire communication mandate including advertising, brand activation, digital and media
Storia Foods & Beverages, a budding entrepreneurial venture in the natural foods space, has set its sight on establishing a firm grip in the Indian food market with its multiple offerings. To give flight to its much-coveted dream, the company has roped in Publicis Beehive to manage its entire communications mandate.
The agency was shortlisted after a multi-agency pitch and will manage the entire communication mandate including advertising, brand activation, digital and media. The agency was chosen for articulating a sharp and forward-looking communication plan that seeks to establish Storia Foods as the go-to brand for its multiple natural offerings.
A relatively new entrant in the natural foods arena, what makes Storia Foods a brand to watch out for is its commitment to creating products that are natural, full of goodness and promote a healthy lifestyle. It is driven by the philosophy that food is much more than a means to sustain life; it is a means of sharing, caring and bringing people together. Storia finds its roots in celebrating these moments of togetherness and turning moments into bonds of a lifetime.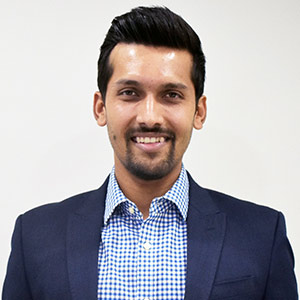 Vishal Shah – Founder & Managing Partner, Storia Foods & Beverages
Sharing his viewpoint on his plans for the Indian market and also on appointing Publicis Beehive as its communications partner, Vishal Shah – Founder & Managing Partner, Storia Foods & Beverages said: "It is important that we have a deep understanding of our consumers, how we want our consumers to perceive us and what feeling we want to leave them with. Today's society is moving rapidly and brands have a small window to interact with their consumers and create an impact through their products and communication. It was thus important for Storia to invest in a partner who could communicate these brand values and create a feeling of belonging for our consumers and Publicis Beehive fit the bill seamlessly. They understand our brand vision and culture and there is immense trust that they will nurture our brand as well as we do."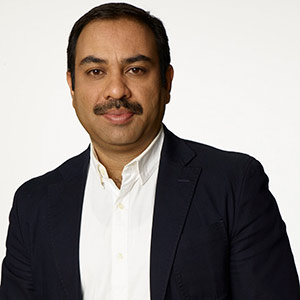 Paritosh Srivastava, COO – Publicis Beehive
Expressing a similar sentiment, Paritosh Srivastava, COO – Publicis Beehive said: "Partnering an upcoming and entrepreneurial brand like Storia Foods & Beverages presents both an opportunity as well as a challenge. Opportunity lies in leveraging our integrated strength to put our best foot forward in terms of creative, media, digital and activation. The challenge is the trust and responsibility entrusted by Vishal and team upon us to make Storia a success in a tough environment. It's a great product and we hope that together we will create memorable communication that will result in disproportionate trials and awareness."
As a new-age brand, Storia lays great emphasis on making products that are healthy and natural. There are absolutely no artificial colours or artificial flavours added. Instead, all products are made in a way to keep them as close to their natural state as possible, while also ensuring that there is a minimum loss of nutrients in the process. What consumers end up with is a healthy, natural and wholesome product that they are better together with.
The agency is currently working on the first communication message which will be rolled out shortly.
exchange4media Group Service
The agency's digital wing will be handling the entire digital mandate
Makani bags the integrated mandate for Traworld, the premium luggage brand from the house of High Spirit Commercial Ventures. Having recently launched the 'World is Your Ramp' campaign, the agency will be handling the brand's ATL, BTL, brand collateral's among other creative duties. The agency's digital wing will be handling the entire digital mandate. Bollywood actor Sonam Kapoor Ahuja has been featured as the face of the brand.
Speaking on the association, Sameer Makani, Director, Makani Creative said, "Fashion and travel is an imperative aspect of most people lives and to travel fashionably has become a norm. The idea was to break the clutter of the luggage industry and position the brand as high fashion travel gear. Sonam Kapoor as the brand's ambassador personifies the brand perfectly".
Commenting on the win, Tushar Jain, Founder, and Managing Director, High Spirit Commercial Ventures said, "Traworld is a premium luggage brand for the modern globetrotter. We aim to meet all their requirements innovatively and stylishly. "The World is Your Ramp" campaign aptly positions the brand as fashionable and aspirational. The campaign aims at introducing the brand to a premium and fashion savvy target audience. Makani as an agency has done a great job in positioning our brand and elevating it to another level".
Traworld is the latest addition to Makani's pool of clients, which includes brands like Nilkamal, Panasonic TV & Smart Phones, Mahindra Logistics, Tata Motors, @home, Pepe, Lavie, Metro Shoes, Mochi, Siyarams, Vishal Sarees, Neeru's, DCTEX , Killer Jeans, Dixcy Scott, Image Eyewear, Idee Eyewear, JBL and Epic Channel to name a few. A fully integrated advertising agency, Makani Creatives has team strength of over 100 talented individuals.
exchange4media Group Service
The win sees Zenith retain all its existing markets in EMEA, APAC and Latin America, and take on 11 new ones, including Canada, UK and USA
Zenith has won the global pitch for the consolidated media business of dairy products corporation Lactalis. Zenith has been appointed Master Agency Partner, commanding 75% of Lactalis' markets.
The win sees Zenith retain all its existing markets in EMEA, APAC and Latin America, and take on 11 new ones, including Canada, UK and USA. Lactalis is a global leader within the dairy industry, with leading local dairy brands in each of its markets. The group is the number one cheese manufacturer in the world and the European leader in milk consumption, butter and cream.
As Master Agency Partner, Zenith will have lead media communications responsibility, with global coordination run from Zenith's HQ in London. Zenith will now work with Lactalis both centrally and locally to deliver against the company's growth targets.
Speaking about the win, Vittorio Bonori, Global Brand President, Zenith, said: "We are absolutely delighted to become Lactalis' Master Agency Partner. This is a testament to our strong relationship with Lactalis and to Zenith's approach to driving business growth as the ROI agency."
exchange4media Group Service
Set against the backdrop of Rajasthan's stunning cultural heritage, this esteemed festival has hosted nearly 2,000 speakers in the past decade
Social Kinnect has won the digital mandate for the 'Greatest Literary Show on Earth', the ZEE Jaipur Literature Festival 2019.
Set against the backdrop of Rajasthan's stunning cultural heritage, this esteemed festival has hosted nearly 2,000 speakers in the past decade.
Social Kinnect is delighted to come on board as the digital agency for the Literature Festival this year from amongst the multiple agencies that pitched for the prestigious account. The Festival brings together a diverse mix of the world's greatest writers, thinkers, humanitarians, politicians, business leaders, sports people, and entertainers on one stage to champion the freedom to express and engage in thoughtful debate and dialogue.
Its core values to serve as a democratic, non-aligned platform offering free and fair access remain unchanged even today. Having welcomed people from across the globe, the Festival has transformed into a global literary phenomenon and is known worldwide for its sumptuous feast of ideas. The mandate includes duties of Digital Marketing Strategy, Media Planning & Execution, as well as Online Reputation Management, the same will be managed from Social Kinnect's Delhi branch.
Speaking on the partnership, Preeta Singh, President -Teamwork Arts said, "ZEE Jaipur Literature Festival has transformed into a global literary phenomenon that hosts nearly 200 speakers and attracts people from across India and the globe. Given our commitment to a renewed experience every year, it is crucial for us to work with an agency that specialises in effective digital solutions. Social Kinnect has a strong legacy in digital marketing and understands a business's need to balance strategic insights with creative campaigns. Their strategic approach and strong creative framework will enable us to develop universal resonance, as well as reach out to the desired digitally forward audiences. We are thrilled to partner with Social Kinnect!"
Commenting on the win, Rohan Mehta, CEO of Social Kinnect said, "We at Social Kinnect are extremely excited about the opportunity to work for the renowned ZEE Jaipur Literature Festival 2019. With the prestigious mandate, we have a huge responsibility to manage the sensitivities attached to the Festival and the profile of delegates and audience members. We believe that handling the digital mandate for an event of such repute will be instrumental in taking Social Kinnect to a much higher pedestal and carve us a niche."
ZEE Jaipur Literature Festival will take place from 24th till 28th January 2019.
exchange4media Group Service
The Mumbai-based consultancy will handle countrywide PR strategy and internal & external communication for the stationery division of Navneet Education
Navneet Education Limited, one of India's oldest and most trusted brands in the educational products space, has signed on Pitchfork Partners Strategic Consulting LLP to advise on communication initiatives. The mandate will include internal and external communications which will extend across their stationery brands, Youva, HQ, and the Kids Book division.
Youva is a stationery brand crafted for youngsters, while HQ is the formal stationery brand for office-goers. The Kids Book division is the dominant player in the children's books space. Youva from Navneet Stationery recently appointed Prithvi Shaw, who has been the captain of the India U-19 cricket team as their Brand Ambassador.
Shailendra Gala, Director - Stationery Division, Navneet Education Limited, said: "Pitchfork Partners shares our beliefs and values, and we are delighted to partner with them. The stationery business in India is booming and we are proud to be pioneers in the sector. We see a huge opportunity for sustained growth and Pitchfork has the credentials to help us."
Jaideep Shergill, Co-Founder, Pitchfork Partners, added, "Navneet is an iconic Indian brand and we are extremely happy to partner with it. We will work closely with the Navneet team on internal communication, and provide strategic direction and analytics to aid its growth."
exchange4media Group Service
VMLY&R India will manage the digital strategy and communication for the entire portfolio across Facebook, Twitter, and Youtube
Following a multi-agency pitch Kérastase, L'Oréal Group has appointed VMLY&R India as their Social Agency of Record for a period of two years.
Part of the L'Oréal Group, Kérastase represents the finest in luxury hair-care. Kérastase understands that every woman wants exceptional hair, but the solution is not the same for every woman. Kérastase creates innovative products and bespoke rituals for flawless results.
Since 1964 L'Oréal Advanced Research has selected its most advanced technology for the Kérastase Collection. Its products are unique, avant-garde formulas with innovative ingredients. Women aspire to Kérastase for the ultimate in hair care and the ultimate in beautiful hair.
Kérastase is focusing on key communication to relevant audiences, contextualising the brand for the Indian market and at the same time maintaining its global equity and standards. Creating awareness of the luxe brand and increasing salon footfall is also crucial on their agenda.
Brought on board as their Social Agency of Record, VMLY&R India will manage the digital strategy and communication for the entire Kérastase's portfolio across their Facebook, Twitter and Youtube channels. While the agency will dive head first into all the creative communication on social, it will also shepherd the brand through its overall digital strategy.
Commenting on the partnership Rachit Mathur, GM Kérastase India "We are excited to start this journey with VMLY&R India. The strength that they have shown to own content-driven social for their partners is indeed impressive. We look forward to this partnership with them and Kérastase."
Adding to this, Udit Bhambri, Country Head, VMLY&R India said, "Kérastase knows that every woman is unique and with ten haircare ranges designed for all different types of hair, every woman can benefit from a personalised beauty program designed by her specially-trained Kérastase consultant. As VMLY&R India, we aim to bring alive digitally, this proposition of the brand and invite and welcome all women to the luxurious world of Kérastase."
exchange4media Group Service
The 360-degree directive will include site branding, creative and media strategy, social media, SEO, ORM, mobile and content marketing, and search engine marketing (SEM) across digital platforms
A&O Realty, one of Mumbai's leading real estate developers, that aims to redefine urban lifestyle and living, has entrusted its mandate to Fruitbowl Digital after a competitive multi-agency pitch.
The 360-degree directive will include site branding, creative and media strategy, social media, SEO, ORM, mobile and content marketing, and search engine marketing (SEM) across digital platforms, for existing and upcoming projects across Mumbai, including f.Residences Ghatkopar, f.Residences Malad, Bellevue, Palazzio, Excellenté and Eminenté.
Commenting on the association, Rahul Patel, Director, A&O Realty said, "When they came to us, they brought some ideas that we had never even thought of, and the confidence to execute the ones that we already had in mind. Their fresh perspective towards what real estate communication can be, is definitely helping us stand out in an industry where the competition is never sparse."
He added, "We want to have conversations beyond elevation, carpet size, and cost per square foot. We want future home-owners to see, imagine, and live the experiences that the brand promises and delivers time and again," says, Dedeepya Reddy, Co-Founder, Fruitbowl Digital. "The average Indian homebuyer has evolved. In our current world of communication clutter, you can't sell to them; you have to grab their attention. In the time that you read this article, at least 2 more real estate ads will have found a space in Mumbai. Our city is plastered with them but how many do you really remember?"
exchange4media Group Service
The agency would be responsible for developing the creative & social media strategy and undertaking the execution for all of Saaho's initiatives online
After a series of high-level multi-agency pitches, UV Creations has chosen Mumbai based social media agency, Little Monk Digital to handle the digital mandate of their upcoming magnum opus, Saaho. The agency which has experience in handling illustrious lists of clients in Bollywood including the likes of Vidya Balan, Boman Irani, Kangana Ranaut, Emraan Hashmi, Huma Qureshi, Junglee Pictures, Sony Pictures Networks, and many others are steadily marching ahead in becoming the most sought-after digital marketing firms in the country.
Commenting on the latest development, Vaishnav Thaalla, Head of Marketing, UV Creations said, "We wanted only the best in the industry to work on Saaho which we've maintained from the beginning. For Saaho's digital we interviewed close to 15 top agencies from the country and after grilling, multi-agency pitches choose Little Monk. What we liked about them were their zeal and enthusiasm and their ideas were mind-boggling. Which is, in our opinion, executed well, can be a game-changer in terms of campaigns done for movies in India."
Speaking on the mandate win, Bishal Paul, CEO of Little Monk Digital said, "After the Baahubali franchise, Saaho is going to be Prabhas's first film. It is not only going to have a humongous release across more than 7000 screens, the largest ever of any Indian film. But has tremendous expectations from both trade as well as audiences. That makes our work very challenging as we as an agency don't believe in running a traditional campaign. My team is working around the clock to strategise a campaign which is unique and different in all aspects".
He further added, "We have a great responsibility on our shoulders, but I'm confident that my team will be able to deliver. We'll mount a campaign which will complement the grandness of the film and promise to surpass all expectations. For now, I can just say that it would be a campaign that everyone will look up to and will generate tremendous buzz."
exchange4media Group Service