Regulations and disputes dominate discourse between TRAI and broadcasters
TRAI Chairman RS Sharma pointed out that the broadcasting sector is marred by a high number of disputes by
Published - 03-November-2016
Last week, Telecom Regulatory Authority of India (TRAI) Chairman RS Sharma had emphatically come out in support of safeguarding the interests of both broadcasters and subscribers. Speaking of the proposed regulatory framework for broadcast and cable services, he said, "This ensures that broadcasters who invest in the content creation and content aggregation are able to price their products."
The former Chief Secretary to the Government of Jharkhand stated that the administration was opposed to dictating prices as the said prerogative belonged to broadcasters. "It is your product and whatever price you want to sell your product, you should be free to sell that product at that price," Sharma said.
However, the TRAI Chairman noted that the government will put into place a notional price ceiling while simultaneously giving broadcasters their due. "We will provide some kind of ceiling largely notional in that sense," he added.
For Sudhanshu Vats, Group CEO at Viacom 18 Media Private Limited, the TRAI Chairman's remark was only reflective of the draft framework released by TRAI after consultations with stakeholders. "I think what he meant was that there was going to be some genre-wise price cap for channels as prescribed in the draft regulatory framework."
On October 10, TRAI had released the salient features of the draft tariff order. "Genre-wise ceiling on MRP of channels have been prescribed," it said. Premium channels are nevertheless exempt from the price ceiling. "Broadcasters can introduce 'Premium' channels which have no ceiling on MRP and will be offered to subscribers only on a-la-carte basis," mentioned the draft tariff order.
Another point of concern that was raised by Sharma was the incidence of disputes in the broadcasting sector. "Let me tell you that TRAI regulates two sectors i.e. telecom and broadcasting. The number of litigations in broadcasting is huge if you compare the number of partners or players involved," he said.
Terming the broadcast sector as a "nascent industry", Kartikeya Sharma observed that the nature of policy governing the sector has also been evolving. In his opinion, disputes are a result of lack of clarity in terms of regulatory framework. "We need a clear-cut policy that stipulates the rules and responsibilities of broadcasters and distributors," said Sharma, Founder & Promoter of ITV Network.
According to him, the number of litigations is bound to go down drastically if there are unambiguous precedents that broadcasters can abide by. Unlike Sharma, RK Arora felt that such disputes are unlikely to go away in the immediate future. "They will not be solved and will stay with the industry. It is like a cycle that will continue," he said referring to the litigations.
The former CEO of Zee Media Corporation explained that there are broadly three kinds of disputes in the broadcasting sector. In the case of pay channels, broadcasters file cases when they do not receive payments from multiple-system operators (MSO). Broadcasters also resort to legal recourse whenever cheques of their advertisers bounce.
When it comes to free-to-air channels, cable operators act against broadcasters when carriage fee is not recovered by them. Reflecting on the prevailing condition, Arora added, "I don't expect any change until there is an improvement in the condition of free-to-air channels."
Gurdeep Singh Sappal, former CEO of Rajya Sabha TV spoke to exchange4media about the launch his new venture Swaraj Express.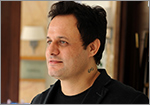 by
Published - 32 minutes ago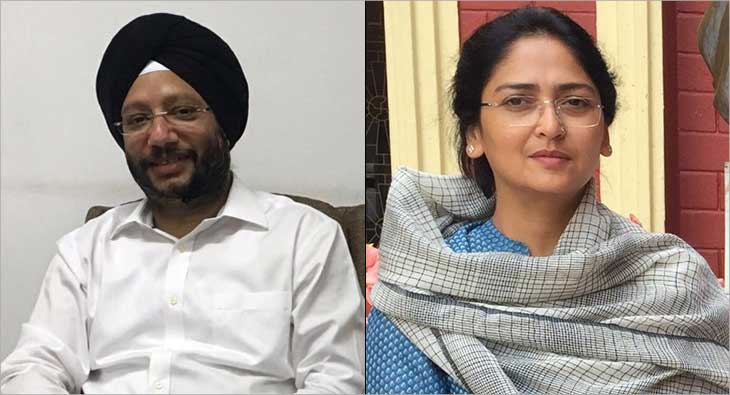 Having conceptualised and established the public sector broadcasting channel Rajya Sabha TV (RSTV), Gurdeep Singh Sappal, former CEO of RSTV has launched his new venture Swaraj Express. His new venture has also roped in RSTV's popular anchor and former Executive Producer Amrita Rai, who is now the Managing Editor of Swaraj Express. In an interview with exchange4media, the duo spoke about their new venture and how they plan to bring their public service broadcasting experience to this private venture.
Excerpts:
What is the motive behind launching a new channel at this time?
Gurdeep Singh: As you know, we are witnessing extreme clutter in the news marketplace and we cannot leave everything to this chaos and noise. Such is the nature of this noise that people are moving to social media platforms to get first-hand information and we feel it is the right time to address this issue.
I also think TV news players over the years have failed to provide wholesome coverage to their viewers. If you look at TV news channels and the kind of content they carry, all of them are focusing on the same 25 stories throughout the day, and there is no differentiation. We have decided not to follow this pattern, and out of 25 stories that we carry, 20 will be different. That is the kind of differentiation we are bringing to the viewers who have become more discerning today.
Amrita Rai: People have increasingly moved to social media platforms to get real news and also to express themselves. Today's news channels are not able to provide them the information that they want and we want to fill this vacuum with the help of this new venture.
Having helmed the public broadcasting space for many years and now getting into the private broadcasting domain; tell us how are the two different in your view?
Gurdeep Singh: Public broadcasting is a different area. When I was heading that, the idea was to provide space to news which the private sector will never carry because of profitability issues. So Rajya Sabha TV was created around the premise that the public broadcaster has to be the voice of those people who never get a chance to get featured on private channels.
Having moved from public to private, our approach is the same. Here also we are trying to cover the marginalized sections and even developing bulletins for tribals etc. We know initially this may not bring us revenue, so the philosophy that media is not just a business is what we deeply believe in, and we are carrying it from Rajya Sabha TV to this venture.
With elections around the corner, do you think it is going to benefit new players like you? How are you looking at this big political event?
Gurdeep Singh: We are not looking at elections as a means to revenue generation. We have decided internally that we will go out in the field and start earning revenue from advertisements only after the elections are over. Till these elections are on, we will only be focusing on journalistic aspects and nothing else as there is a need for a serious journalistic venture to win back the trust of the masses.
Amrita Rai: From a content point of view, the election is a great time; we are not looking at the revenue aspect at this stage as explained. We see elections as a time to find a deeper connect with our viewers and understand their pulse through stories that are impactful.
Finally, how do you see the news space evolving in the next two to five years given the rise of digital and social platforms and changing consumption patterns?
Gurdeep Singh: TV as a medium won't stay the way it is today. The kind of high pitch engagement that we witness on TV today cannot be sustained for long. News has to be pure and direct and it will return to that.
Moreover, the integration of TV and social media, which is already happening, will gain more momentum as it has become an irreversible process.
Actor Freida Pinto is the Wild Edens: South Asia project's ambassador. The feature documentary is by Rosatom and will be broadcast by National Geographic this spring

by
Published - 15 hours ago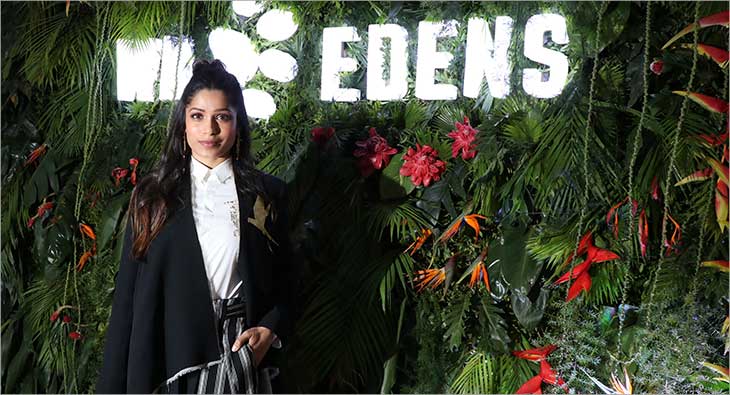 The new documentary 'Wild Edens: South Asia' is the third in a series that high-lights the issue of climate change. Focusing on the flora and fauna in the one-of-a-kind natural habitats of India and Bangladesh the documentary was filmed in a number of remote locations, including the Western Ghats, varied landscape of Tamil Nadu and the Sundarban Delta.
Rosatom State Atomic Energy Corporation, the producer of safe and clean energy, is deeply concerned with the threats associated with global climate change. "Along with our international partners, we take responsibility for resolving global environmental challenges and call upon the world community to wake up and do the right thing. As Mahatma Gandhi once famously said: 'be the change that you wish to see in the world'," said Vadim Titov, Rosatom representative.

Actor Freida Pinto, the project's ambassador, added, "Through this well-made documentary, the world and my fellow Indians will be able to connect with my country's exotic mix of wild nature, rare animal life, unique wildlife sanctuaries and magnificent landscapes that are mesmerising but also under the threat of the dangers of climate change. The many wonderful creatures introduced in this film will win you over by their beauty, their resilience, their survival instincts and also their vulnerability."
Wild Edens: South Asia is produced by Off the Fence Productions, based in Bristol, England, the global HQ of natural history filming. The Series Producer is Andrew Zikking, and Director is Tom Barton-Humphreys. Executive Producers are Ellen Windemouth and Allison Bean.
Premiering in UHD, filming for 'Wild Edens: South Asia' took many months, taking the crew and their kit to the region's most varied landscapes, including dense forest, fertile plains, towering mountains, and the planet's largest mangrove forest. The film captures the exotic mixing-pot of iconic wildlife and habitats at risk from climate change, and leads you to think what might be done to mitigate potential destruction.
The Wild Edens project's main goal is to attract the attention of the international community to climate change and the need for a global transition to clean and carbon-free energy. The filming and broadcasting on National Geographic Channel of unique documentaries about wilderness areas with animals and plants in danger of extinction due to global climate change will be the culmination of the project. The locations for filming have been chosen to show the extraordinary beauty of landscapes, and at the same time to emphasise that these unique places and their inhabitants, rare species of animals, birds, the unique natural environment, forest, water bodies and plants, are in danger of extinction.
The Select Dugout will be aired on Star Sports Select 1 (SD and HD) providing fans with richer analytical experience coupled with a stimulating narrative during matches to stay ahead of the game

by
Published - 1 day ago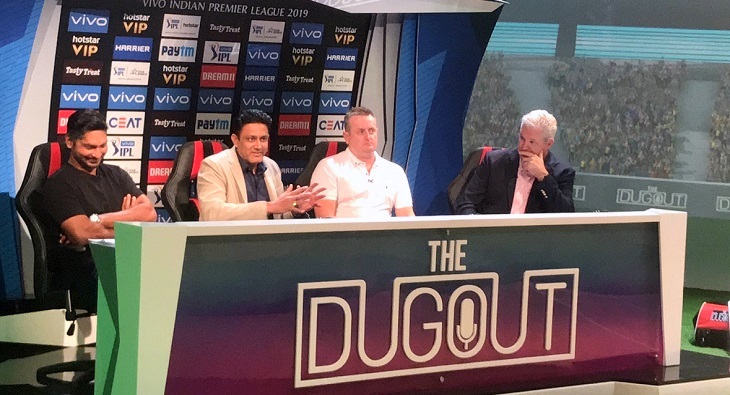 Star Sports, the official broadcaster for VIVO IPL 2019, today unveiled Star Sports Select Dugout 2.0 after last year's massive success. The Select Dugout, will be aired on Star Sports Select 1 (SD and HD) providing fans with richer analytical experience coupled with a stimulating narrative during matches to stay ahead of the game.
The Select Dugout panel includes an exclusive and illustrious panel of experts including former captains' coaches' and mentors such as debutants Gautam Gambhir (also on Hindi commentary) Brendon McCullum (also on World Feed), Dale Steyn along with Dean Jones, Kumar Sangakkara, Scott Styris, Anil Kumble. Joining them will be Kevin Pietersen, Brett Lee and Graeme Smith who are also a part of the World Feed.
Star Sports Select has always believed in delivering exemplary coverage that goes beyond the usual to create an enhanced viewing experience for fans and with Select Dugout, VIVO IPL 2019 is being reimagined for cricket lovers who are passionate about the Game.
The Dugout, is a bespoke experience that will bring fans closer to the game than last year. Creating deeper fan engagement, the feed will provide detailed analytical commentary. The style and tone with which information will be presented will resonate highly among committed cricket purists. The Select Experience will use graphics and augmented reality (AR), and will also incorporate tweets from players creating a stimulating narrative for fans.
Commenting on the offering this year, Anil Kumble, former Indian cricketer and Select Dugout Expert said, "The advantage of the Select Dugout is that we are bringing in insights both as a player and as a coach and then reading the game as it progresses, and then probably predicting what is going on in the minds of the players; what the batsmen are thinking or what the bowler is thinking and what would be his reaction and try to bring that to the fans. I think that is something which will be very useful for all the viewers, not just them, but also for the players and the team to start thinking about their team and their strategies. We will have to bring in a bit more predictive element in the Select Dugout and perhaps bring in a bit more of analysis and in-depth information in our demo zones."
Kumar Sangakkara, former Captain of the Sri Lanka cricket team and Select Dugout Expert said, "I think Select Dugout 2.0 has to evolve just like T20 does and keep pace with what the modern cricket fan really wants. Conversational tone of delivery, but in-depth analysis where they can listen and just get a glimpse of how cricketer's minds work and what strategy and tactics look like, what technique looks like, how a game is set from play-to-play and what the set of play in the future can be because of the events that are happening now. It's a wonderful fan connect, very enlightening insights and just expert analysis."
Dean Jones, former Australian right-handed batsman and Select Dugout Expert said, "We have more players and technologies coming, along with new analytics and with that, I'm just trying to understand the players' trends and team trends. We are constantly changing the team, and I think we are getting bigger and better at this as well. We are already giving an informed narrative on how the games are going, we will also probably be a little more predictive and have a better understanding of how it works. The fact that we don't have the commercial responsibilities as you do on world competitive dugouts, we can give out and give a little bit more understanding on how to play certain bowlers and how to bowl to certain batsmen. We've got the fielding pods and all the other technologies to use that we didn't have before, so that would be great fun."
Scott Styris, former New Zealand all-rounder and Select Dugout Expert said, "We are going to refine what we have been doing, last year was a learning curve for us all; we got better as we went along. So, we have a better understanding of what was expected of us. And as the tournament went on as well, we were able to get a better picture of what was going on, on the field which allowed us to tell stories about the action as the tournament progressed. We have now a full year of trends and the way teams operate so we can tell the stories a little better. We've got a couple of new gadgets as well to use to add on to it. So, I would like to think that we would be a little more polished about enriching the knowledge, enjoyment, and entertainment that the public has."
This year, Star Sports aims to deliver a more successful and engaging commentary experience with Select Dugout. Fans can expect more demos, more graphics and more stats that will bring core fans closer to VIVO IPL.
The 12th edition of VIVO IPL starts on Saturday, March 23rd, 2019 with defending champions Chennai Super Kings take on Royal Challengers Bangalore.
On NewsX - No Holds Barred there will be two different episodes on Saturday and Sunday

by
Published - 2 days ago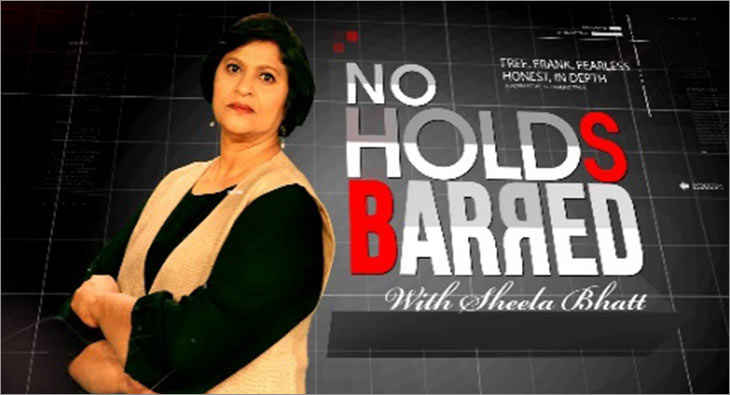 This weekend on NewsX - No Holds Barred there will be two different episodes on Saturday and Sunday.
On Saturday, watch out for Tom Vadakkan, who recently joined hands with the BJP. During the episode, he will share his experience on joining the new party and his agendas for the forthcoming elections.
On Sunday in another episode of NewsX - No Holds Barred, watch out for Santosh Desai who will share his views on "Brand Modi" and what brand Modi carries that his adversaries are missing.
In this weekend episode of Legally Speaking, there will be an interesting discussion with Abhishek Manu Singhvi, Member of Parliament, he will share the Congress party agenda for the upcoming general elections.
This weekend on NewsX-The Sunday Guardian-The Roundtable, there will be an interesting discussion between Shahid Siddiqui, Former Member of the Rajya Sabha; Smita Prakash, Editor, ANI; Ruben Banerjee, Editor, Outlook and Neerja Chowdhary, Columnist. These guests will share their views on the upcoming general elections and government policies.
In the show Cover Story, there will be a special episode on Uttar Pradesh elections - Lucknow Diaries. Watch out for an interesting face-off between Udayveer Singh, MLC Samajwadi Party and Surendra Rajput, Senior Congress Leader on the role of the state of Uttar Pradesh in forming the government during the forthcoming general elections.
The CEO of BBC Global News talks about the rise in viewership during Pulwama terror attack and subsequent events, general elections coverage plan, fake news and more

by
Published - 31 minutes ago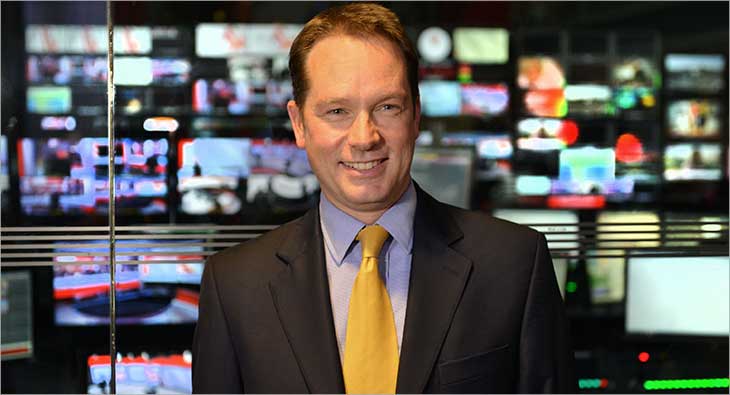 The Pulwama terror attack and the subsequent events, including the air strike and return of Wing Commander Abhinandan Varthaman from Pakistan's custody, garnered heavy viewership for Hindi news channels. BBC Global News too saw a rise in English audience during this time, particularly on their YouTube page.
We spoke to Jim Egan, CEO, BBC Global News, to understand what this rise in viewership suggests about consumer behaviour, how are they looking to cover General Elections in India and much more.
When informed that Hindi news channels in India saw a great surge in viewership during the Pulwama attack, subsequent air strike and Abhinandan's return, Egan asserts how that was the best week for them as well.
"The events in the last couple of weeks have been truly big in all our services, including English. Our English audience, particularly on YouTube, went up significantly in India. We had our best week ever. In India, there is a lot of buzz about what BBC is doing online. We have more FB followers of BBC World News in India than in any other country around the world. Our YouTube channel has 4mn subscribers and most of that growth has been in India," he reveals.
Talking about the upcoming Lok Sabha elections, Egan says BBC's coverage will be completely free of bias.
Listing out the reasons why BBC can guarantee a bias-free coverage, he says, "Being free of bias has been intrinsic to BBC. We have been pursuing this ever since the organisation was founded. One of the reasons for being free of bias is that BBC is totally independent of any commercial influence. There is no mystery about our ownership structure or how we are governed. We go through the details not only for governance but for editorial purposes as well. We try to be transparent about where we come from and what we are seeking."
Talking about what enables BBC to do better journalism in India, Egan says, "It is because we have expanded our language portfolio in India. We have eight regional languages, plus English. We have nearly 300 people around India with a big bureau in Delhi."
According to Egan, the move to incorporate regional languages in the portfolio is an attempt to build its audience base.
"Fundamentally, it is about seeking to build new audiences in those regions where people don't widely speak English or Hindi. We have seen an opportunity with digital media, in particular," Egan explains.
Fake news is one of the big menaces that the world is facing presently. Egan reveals how BBC Global News conducted workshops, hackathons and interactions with the youth on how to spot fake news and avoid sharing them.
"Life is definitely difficult because the dividing line between a political message and straight forward news coverage is blurring quite dramatically. I don't know how it works in India, but in the UK, there are very strict rules on what we call party political broadcasts. Each party is given certain minutes of airtime and the political message happens within those minutes. But in the age of social media, this has completely been broken down. In the UK, around the referendum on whether or not the UK should remain a member of the EU, there was a criminal investigation into the fundings of certain social media messages that went around targeting groups. It's a major issue, particularly with WhatsApp, because of the closed nature of the app. These are tricky issues."
Although he believes that it is the obligation of the news organisations to stay away from fake news, it isn't anybody's job to be fact-checking.
"Our focus is not to stop fake news or call out fake news. We don't consider it to be our or anybody else's job to be fact-checking. Our folks are more on real news and it lives up to the finest standards of journalism. Having said that, we do think it is the obligation of the serious news organisations to do something concrete and help people deal with news and the information that we get these days via social media," says Egan.
The number of ad insertions, as per BARC data, has also risen with major advertisers for devotional channels being Patanjali Ayurveda Ltd, Wipro Ltd, Dish India TV and MDH Ltd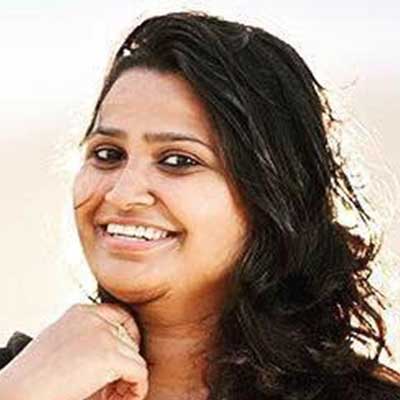 by
Published - 3 days ago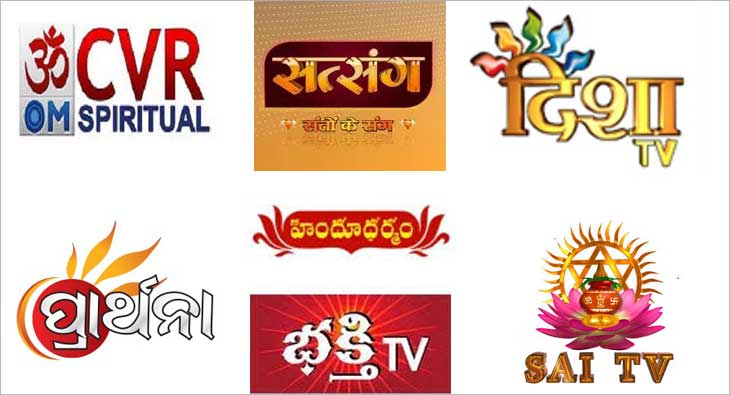 The viewership and ad insertions for devotional channels have seen a considerable increase in the 2016-2018 period, shows data from Broadcast Audience Research Council India (BARC).
In 2016, the number of devotional channels watermarked were just 3 with average weekly impressions of 22.2 million, as per BARC data, but the number rose to 11 with an average weekly impression of 97 million in 2017, and in 2018 there were 11 watermarked channels with a weekly impression of 119.8 million.
The channels taken into consideration were Bhakti TV, CVR OM Spiritual, Disha TV, Divya, Hindu Dharmam, Prarthana, SAI TV, Sanskar, SVBC, and Vedic.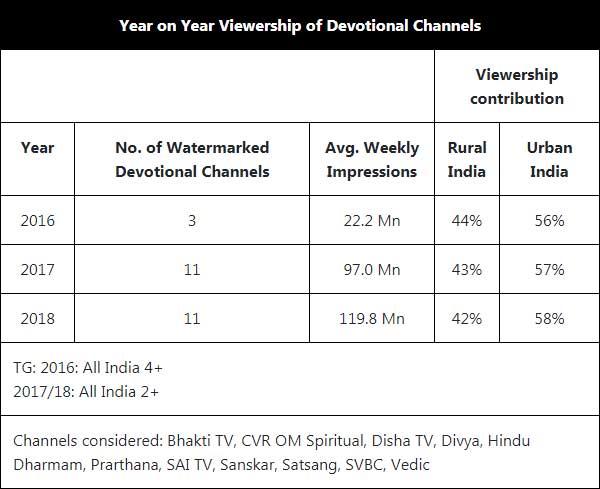 Speaking on the rise in viewership of devotional channels, Arun S Nair, Vice President - Sales & Marketing (South) Insight Media City said, "The viewership rise can be attributed to two reasons. The distribution of the devotional channels has played a major role in improving their reach dramatically. Also, the deep pockets and their connect with service providers has enabled channel operators to be available on all the platforms."
"The emotional connect with one's religion is also one of the reasons behind the increase in viewership. In today's fast-paced life, it is very important to connect with our culture and to gain knowledge about the customs and rituals. The devotional channels have succeeded in that by providing relevant content," added Nair.
According to Vineet Sodhani, CEO, Spatial Access, devotional channels have grown since the Free-to-Air (FTA) boom in 2016 when many new channels were launched and many that were paid turned FTA.
"Part of the growth also happened because BARC increased the sample and covered rural or semi-urban areas better which helped in the viewership growth of many such channels," said Sodhani.
Apart from the viewership rise, the 2016-2018 period has also witnessed a rise in total ad insertions. In 2016, the total ad insertions for devotional channels were 1,75,681; in 2017 the it jumped to 2,85,971, and in 2018 it was 3,88,273.
The major advertisers for the devotional channels include Patanjali Ayurveda Ltd, Wipro Ltd, Dish India TV and MDH Ltd.
On how advertising in devotional channels helps brands, Prateek Kumar, CEO & MD, NeoNiche said, "The content of devotional channels caters to the robust spiritual community across the globe, which experiences among other things, the live-streaming of some of the most visited religious places in India. They also participate in the actual 'darshan' through 360-degree videos. These channels explore the spiritual and devotional space by providing unique experiences to viewers through e-sermons, e-darshans and online offerings."
According to BARC data, there is a growth in viewership of programmes related to yoga, meditation and spirituality, Kumar said. "There has been an increase in the number of urban youth and international followers of yoga and meditation tuning into these devotional channels. Most broadcasters and advertisers are becoming aware of this trend and brands in the area of personal care & hygiene, food & beverages, healthcare, health & lifestyle are latching on to this opportunity. What's a better way to sell a Patanjali product to a global audience than through a TVC placed right before or after a yoga programme," he asked.
According to Sachin Kumar, Founder, Bottle Openers, "Unlike GEC watching habits, the mindset of the audience of spiritual channels is completely belief-oriented and hence brands falling into categories like natural or herbal or Ayurvedic will have higher acceptability. One of the biggest successes we have seen in the past is Patanjali. Since spiritual channels are largely based on spiritual events, brands can turn the audience into advocates. Also, unlike millennials who get bored easily, this audience doesn't flip through channels and hence they tend to have higher receptiveness of the communication, which helps brands."
Talking about the other ways in which brands have been benefiting by placing ads in devotional channels, Prateek Kumar said: "Devotional channels offer a wide range of services for its audience like temple tourism, and access to japs, mantras, kathas, popular bhajans and holy books. Brands interested in target marketing, instead of trying to reach the mass market, can put their energy into connecting with a specific, defined group within that market. As per BARC, 77 per cent of TV viewers are in the age group of above 30. If segmented into right demographics, and psychographics and geography, it can help brands in cost-effective target marketing that will maximise the ROI on advertising budget since devotional channels are cheaper due to the waiver of broadcasting fee."
Vinay Kanchan, Brand Storyteller, Innovation Catalyst and Author of 'Sportivity' says: "The ad rates offered by devotional channels are relatively economical. The clutter from other categories is a lot less. Brands advertising here have a stage where they can stand apart and make their point. Clients get 'more blessings for their buck' in a manner of speaking. Devotional channels help brands of a particular genre to truly engage their audiences. This association naturally makes sense for brands of a certain kind, especially those with strong traditional Indian roots.
"Consumers today expect their brands to mirror their own feelings and desires. Hence, for those spiritually inclined, seeing the brand on devotional channels they frequent only serves to strengthen bonds. This creates a deeper attachment which usually translates into sales. The opportunity also perhaps lies in creating specific narratives for these channels as they are unlike others in the media space in many respects. This makes sense because audiences are in an entirely different frame of mind when they switch to these channels."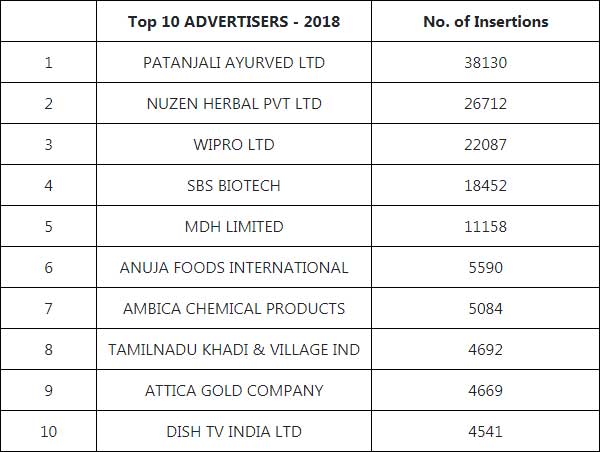 Subscribers can watch popular ZEE Tamil shows such as Sembaruthi, Yaaradi Nee Mohini, Poove Poochoodava as well as blockbuster movies including Mersal, Vadacurry, and Yaman

by
Published - 4 days ago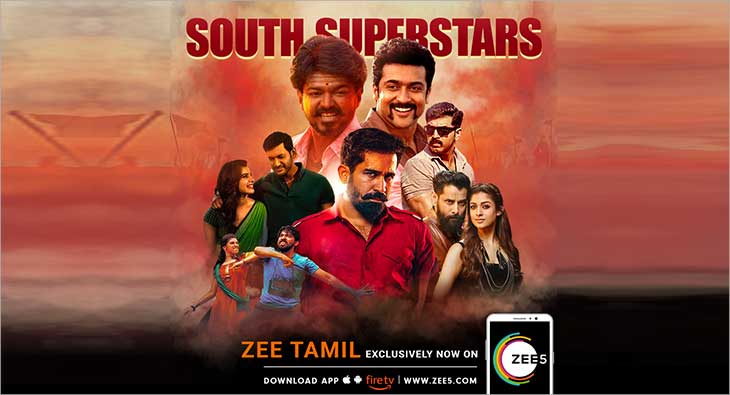 Recently launched streaming platform ZEE5 has officially announced that starting 1st April 2019, ZEE's much-loved channel ZEE Tamil will stream exclusively on the platform for audiences across Malaysia. ZEE5 viewers will not only be able to live stream ZEE Tamil but also catch up on their favorite ZEE Tamil shows, anytime, anywhere.
Subscribers can watch popular ZEE Tamil shows such as Sembaruthi, Yaaradi Nee Mohini, Poove Poochoodava as well as blockbuster movies including Mersal, Vadacurry, and Yaman. They can also watch ZEE5 Tamil Originals like Kallachirupu (directed by Karthik Subbaraj) and D-7, Hindi Originals (also dubbed in Tamil) including The Final Call (Arjun Rampal) and Rangbaaz (Saqib Saleem), as well as Bollywood hits Simba (Ranveer Singh), Veere Di Wedding (Kareena Kapoor Khan) and Kedarnath (Sara Ali Khan, Sushant Singh Rajput) along with a host of other exciting content across genres.
Audiences can watch their favorite TV shows and select movies and videos absolutely free or choose from a range of highly affordable subscription packs, including the recently introduced Tamil pack at 9.9 MYR per month, for uninterrupted access to premium content.
Speaking on the development, Archana Anand, Chief Business Officer, ZEE5 Global said, "It is our constant endeavour to bring to our audiences across the globe the content they love in any language of their choice and on any device they want. With Malaysia being such a high priority market for ZEE5, we wanted to ensure that our audiences here had easy access to the best of Tamil content. ZEE Tamil has met with much success in Malaysia since its launch and we are thrilled to offer this content along with the best of Tamil Movies and Originals, exclusively on ZEE5."
ZEE5 offers 100,000 hours of Indian Movies, TV Shows, News and Videos and a slew of exclusive Originals, across 12 languages - English, Tamil, Hindi, Malayalam, Telugu, Kannada, Marathi, Bengali, Oriya, Bhojpuri, Gujarati and Punjabi. It also offers 60+ popular Live TV channels.
ZEE5 can be downloaded from Google Play Store/ iOS App Store and is also on www.ZEE5.com. The app is also available on Samsung Smart TV, Apple TV Android TV and Amazon Fire TV.
Featuring filmmaker Anurag Kashyap and percussionist Sivamani, the campaign encourages viewers to inform their cable operators about their choice of channels

by
Published - 5 days ago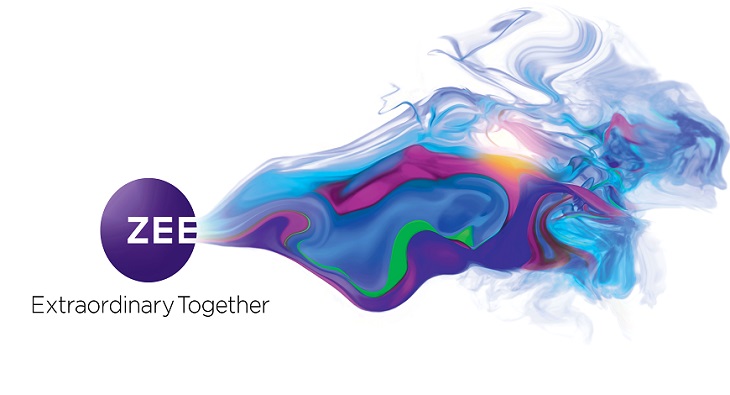 With TRAI initiating the implementation of the MRP regime, consumers now have a choice to select the packs and channels that best meet their content needs. While the broadcasters are busy building their bouquets and communicating the prices to the viewers, Zee English Cluster has taken a rather differentiated route. The new insightful ad campaign #WhereIsMyChannel, encourages the viewers to choose their preferred channels and inform their cable operators. While the consumers are involved in their content choices, they often tend to postpone communicating with their cable operators. The campaign prompts for this necessary action, at a time when TRAI's deadline for the implementation of MRP regime is just around the corner. The two entertaining ad films feature Bollywood filmmaker Anurag Kashyap and the percussion maestro Sivamani as viewers of - Zee Café and &flix.
Bringing some of the choicest films, dramas, news and lifestyle content for the Indian viewers, Zee Premium Cluster is the destination for a carefully curated collection of entertaining international content. With a powerful bouquet – Zee Prime English Pack - comprising &flix, Zee Café, LF and Wion, priced at an attractive Rs. 15/- per month, viewers are truly spoilt for choice when it comes to compelling TV shows and the biggest Hollywood hits, alongside international news, food and lifestyle content. For those who appreciate content that is compelling, &PrivéHD brings riveting, award-winning films that stimulate the mind and enthrall viewers. Bringing this world of nuanced cinema, Zee Prime English HD Pack comprising - &Privé HD, Zee Café HD, &flix HD, LF HD is priced at Rs 25/- making premium content more accessible.
What is also striking about the campaign is that it comes at an opportune time when Zee Café is going to launch a plethora of new shows like the iconic music reality show American Idol, the endurance-based reality show inspired and hosted by Dwayne Johnson – Titan Games and the final season of The Big Bang Theory. Not just this, &flix too has an exciting line-up of new blockbuster Hollywood films to be premiered in the coming few months.
With #WhereIsMyChannel campaign, Zee English Cluster attempts to throw light on the need to inform the cable operators for your content choices. The first TVC shows Anurag in his residential society where he inadvertently bumps into his cable operator. Anurag is seen rather disheartened as he has been missing some of the biggest Hollywood hits on his favourite movie channel - &flix. Puzzled, the cable operator is caught completely unaware of Anurag's content tastes, since he sees Anurag as a Hindi filmmaker. The film breaks into the broadcaster driving home the message - 'Your Cable Operator May Not Really Know You.' so inform him of your pack choice.
The film with Sivamani revolves around a similar encounter with his cable operator as he is unable to view the latest episodes of American Idol on Zee Café. The cable operator is unaware of Sivamani's interest in music which leads to.
Prathyusha Agarwal, Chief Marketing Officer, ZEEL, said, "The discerning urban English consumer is highly involved in their content choices. However, selecting their channel packs is new behavior that they are currently not used to. Through this communication, our objective was to nudge them towards becoming more active in informing the cable operator of their channel pack choice. We also wanted to bring alive our insight that the "Cable Operator May Not Really Know You" and hence inform him of your pack choice."
The campaign was conceptualized and executed by Zee English cluster, along with their creative partner for this campaign - tiqui-taka.
Sharing his views on conceptualizing the campaign, Jigar Fernandes, Founder, tiqui-taka, said, "We changed the lens and saw the cable guy's point of view. How will he ever know what channels you like? We stayed with this for a while before we finally cracked it by bringing in the expert celeb angle - if a cable guy can misjudge a well-known celebrity, it could happen to anyone. We took a shuddh desi Hindi script for a premium English channel. And Zee was cool enough to embrace it! The one with Mr. Sivamani followed later."
'Bharat Cricket Combo' on DishTV and 'Value Combo' on D2h will be available at Rs 1,270 and Rs 1,292 plus taxes for three months respectively

by
Published - 6 days ago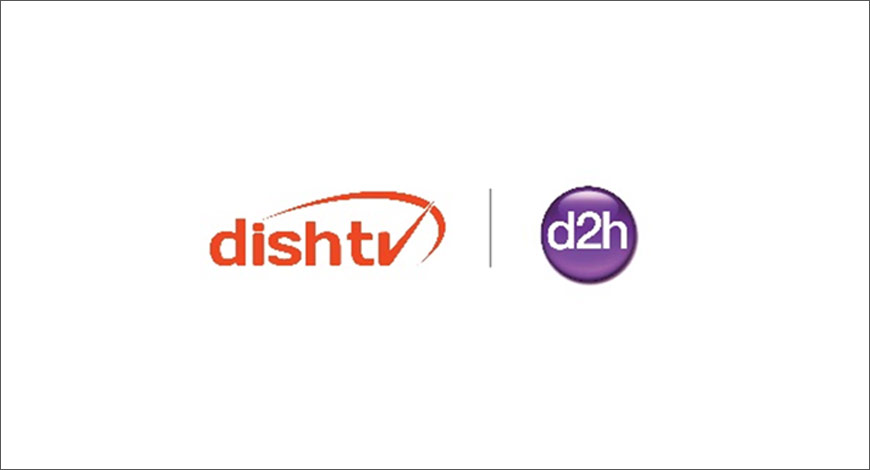 Dish TV India Limited is set to announce 'Bharat Cricket Combo' on DishTV and 'Value Combo' on D2h for cricket lovers at Rs 1,270 and Rs 1,292 plus taxes for three months respectively.
This has stirred up the entire market and led to doubling of new customer acquisitions and tripling of win-backs over the last few days.

Under this offer, the company is offering 'India Cricket Service' on DishTV & 'India Cricket' on D2h, which is an add-on/service along with FTA channels and popular Hindi channels ranging from infotainment, drama, devotional, news, music and movies. India Cricket Service is an advance request based add-on/service, which telecasts all the three formats (ODI, T20 and Test matches) of Indian men's cricket team matches. Furthermore, customers can opt for more add-ons and bouquet services as per their choices including Set Top Box and free installation only.

Anil Dua, Group CEO, Dish TV India Limited said, "In continuation of our efforts to provide maximum entertainment to the customers at affordable prices, we are delighted to announce very attractive offers on both our brands for cricket enthusiasts. The new offers are aimed at offering hassle-free cricket viewing experience along with mass entertainment and movie channels. We hope to acquire new customers from the rural markets and Hindi language speaking areas."
Nina Elavia Jaipuria, Head – Hindi Mass Entertainment & Kids TV Network, Viacom 18, tells us about the decision to remove Rishtey and Rishtey Cineplex from Free-Dish and add them to 'Colors Wala Pack'

by
Published - 1 week ago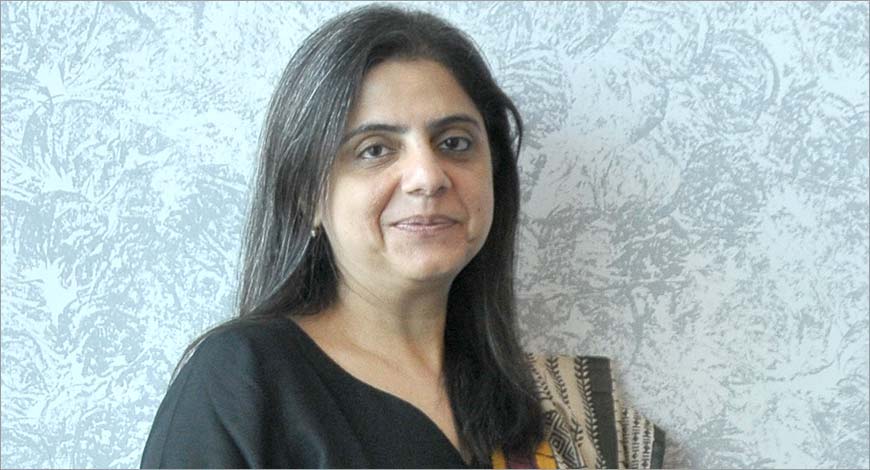 Viacom 18 recently moved Rishtey and Rishtey Cineplex out of Free Dish and absorbed it under the Colors' umbrella as pay channels. It is one of the major movements that happened after the new tariff order came into being. From March 1, the channels were rebranded as Colors Rishtey and Colors Cineplex. The aim is to establish themselves as a premium entertainment destination.
Speaking to exchange4media during the launch of the third season of Rising Star, Nina Elavia Jaipuria, Head – Hindi Mass Entertainment & Kids TV Network, Viacom18 explained why it was a conscious decision and how this will help them flourish subscription revenue.
Jaipuria explains, "It is a very conscious decision. The NTO has made a lot of us rethink our business models. We wanted to figure out what would be the best step forward for a broadcaster from the Hindi mass entertainment genre. There were a couple of reasons why we moved out of Free Dish. If you are FTA, it is a very difficult mechanism to survive and difficult to be carried. To me, it is like the FMCG model. If you are not in the shop, you are not to be bought. Similarly, you have to be on the cable or set-top box for you to be watched. That itself was challenging for FTA channels to be carried on the platform. To my mind, there is a lot of equity and value that has been driven into the ecosystem of the distribution, and transparency as well. Which means now we can actually look at flourishing subscription revenue. That was one of the other reasons why we decided to take Rishtey out of Free-Dish and make it a hardcore pay channel and optimise the monetisation. And what happens with that is that we are able to put back great content on the channel because of monetisation. Great content gives us ratings and great ratings give us advertising revenues. In this way, we monetise ad-sales as well as the subscription model."
Expanding further on why re-branding it with Colors made sense, she explained, "Colors was the most logical choice because it is a go-to consumer brand. It has an identity and perception with the consumer today. The moment you know it is under the Colors umbrella, there is a certain brand association and therefore it made utmost sense for us. It is our brand for Hindi adult entertainment for Viacom. So we decided all the channels should be under the brand umbrella named Colors. It was a very simple decision. It was our only foray into the movie genre. It also helps in the other perspective that, now we can premiere movies on the channel. and we have a whole lot of big movies coming up from the Viacom 18 stable. The FPC will look fresher because we don't have to wait for a year to put our content back.
Colors Cineplex has acquired the most anticipated films of the year such as Brahmastra, Student of the Year 2, RAW, Drive, The Body, Thackeray, Fraud Saiyaan and many more. The line-up also includes Hindi dubbed versions of blockbuster regional films like Mani Ratnam's Chekka Chivantha Vaanam (Tamil), Kadaikutty Singam (Tamil), Kavacham (Telugu), Junga (Tamil), Charlie Chaplin (Tamil) and Seetharam Kalyana (Kannada) - all these apart from their huge library of movies.
When asked if a move like this will affect viewership, Jaipuri informs, " We have to admit that there will be millions of households who were watching this on Free-dish are not going to get it. At the same time, both these channels are available on our 'Colors Wala Pack' which is 22 channels Rs 1/day. Automatically, it will make it to the millions of households who will pay. So if we lose some, we will gain a lot as well."