Estée Lauder signs actress Diana Penty as first brand ambassador for India
Diana Penty will feature in skincare and makeup campaigns across digital and in-store platforms

by
Published - 07-December-2018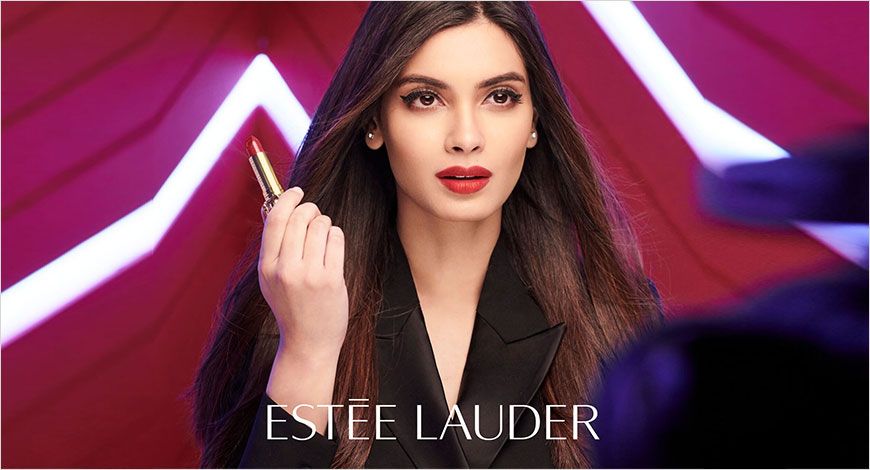 Skincare, makeup and fragrance brand, Estée Lauder has announced actress and model, Diana Penty, as their Brand Ambassador for India. Penty will feature in skincare and makeup campaigns across digital and in-store platforms. Her first campaign will be for Estée Lauder's Advanced Night Repair.
"We are thrilled to welcome Diana to Estée Lauder India as our first Brand Ambassador. Her independence, confidence, sophistication and radiance reflect the modern Indian woman today and will bring a fresh attitude to our brand legacy and style. We're excited to reveal our first campaign with Diana and truly believe she will help connect our brand with female consumers around the country," said Rohan Vaziralli, General Manager, Estée Lauder Companies India.
Commenting on the announcement, Penty said, "It is an honour to be the first face for Estée Lauder in India. Being the first Indian woman to represent this iconic global brand is a dream come true. I think confidence and inner happiness makes one beautiful and I hope that I can inspire other young women to bring out the beauty in them."
Penty will front the Advanced Night Repair and Pure Color Love Lipstick campaigns in India. She will also lead the DoubleWear Stay-in-Place Foundation campaign, joined by local influencers representing diverse backgrounds and skin tones.

For more updates, subscribe to exchange4media's WhatsApp Channel- https://bit.ly/2QUdLCK
A team of doctors from Protekt Mr. Magic will visit Delhi schools and engage students during the morning assembly on how they can protect themselves from swine flu

by
Published - 7 hours ago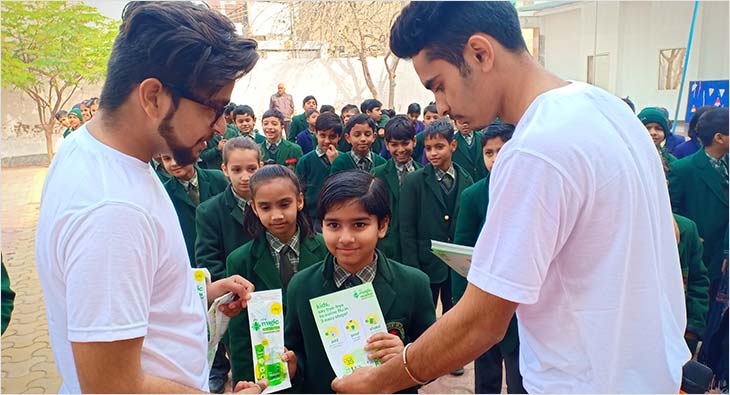 In a bid to combat swine flu, Godrej Protekt Mr. Magic, India's first powder to liquid handwash, has initiated a week-long awareness programme across 47 schools in Delhi with more than 42,000 students. Children across schools will be educated on preventive measures to curb the spread of swine flu.
As per data released by the Union Health Ministry, swine flu has claimed 312 lives with over 9,000 cases being reported in India. In Delhi alone, swine flu cases have mounted to 1,965, as per a report by the Directorate General of Health Services (DGHS).
Children face high risk as they are more exposed to the H1N1 virus, the primary cause of swine flu, in crowded places like schools. Thus, Godrej Protekt Mr. Magic chose to start an awareness program in schools. As part of this, a team of doctors from Protekt Mr. Magic will visit Delhi schools and engage students during the morning assembly on how they can protect themselves from swine flu. This will be followed by free product distribution.
Speaking on the awareness programme, Sunil Kataria, CEO – India and SAARC, Godrej Consumer Products Ltd said, "The best prevention for swine flu is to keep hands sanitized and clean. Most people make the mistake of washing their hands with water only. Even when they wash their hands, they use soap bar, while the more hygienic alternative is liquid hand wash, which however is considered expensive. So, we have empowered Indian households with Protekt Mr. Magic handwash that makes a bottle full of hand wash at just Rs 15. As a health and wellness brand, Protekt Mr. Magic aims to spread awareness on hand hygiene habits, especially when a simple act of hand washing with a liquid hand wash can curb the spread of life-threatening diseases like swine flu. The awareness programme in Delhi is our contribution towards ensuring safety and well-being of children in a scenario when swine flu cases are constantly rising."
For more updates, subscribe to exchange4media's WhatsApp Channel- https://bit.ly/2QUdLCK
The 3-minute film, unveiled by classical danseuse and actress Shobana, offers insights into the state's people and the nature's bounty in the land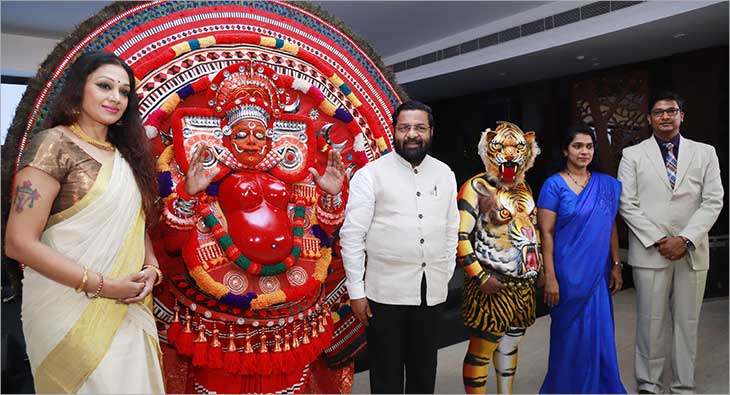 Kerala Tourism has held the global premier of a new brand campaign, Human by Nature, which encapsulates the state's charm and offers refreshing insights into the land where people and nature are seamlessly fused.

The three-minute destination campaign film, part of a marketing blitzkrieg to refurbish Kerala's touristy appeal beyond the Indian shores, not only showcases the state's signature assets, but also celebrates local people as heroes.
The global brand campaign was launched last evening by Kerala Tourism Minister Kadakampally Surendran in the presence of Tourism Secretary Rani George and Tourism Director P Bala Kiran. The film was unveiled by classical danseuse and actress Shobana.

The film was premiered at a gathering of prominent stakeholders from travel and hospitality industry.

Describing the latest campaign as a powerful multi-media outreach, Surendran said it would act as a trigger to put Kerala Tourism on a higher pedestal in a competitive global marketplace.

"I am sure it will strike an emotive chord with travellers and position Kerala as an essential fixture on the international travel circuit. It will appeal to both high spenders and backpackers. Tourism is a major contributor to Kerala's economy and a significant source of foreign exchange. The increase in footfalls can have transformative effect on the lives of our people," he added.

The film was conceived and scripted by Stark Communications, the brand agency for Kerala Tourism for several years, and directed by Vivek Thomas, Director of Miramar Films. It was shot in locations like Kumarakom, Alappuzha, Arthungal, Chellanam, Fort Kochi, Munambam, Wayanad, Kannur and Thaliparambu.

Rani George said Kerala Tourism keeps reinventing itself with fascinating ideas. "The film is both sophisticated and emotive. It shows Kerala in a wider spectrum as vibrant and welcoming, underlined by a powerful human touch. This will further firm up Kerala's position in the itinerary of international travellers as one of the most fancied global destinations," she added.
P. Bala Kiran said the film is a unique attempt at the makeover of the state through a visual depiction of the way life in Kerala is lived. "It will give traction to the state government's concerted efforts to rejuvenate its tourism sector by increasing its appeal among foreign tourists several notches up," he said.

The 360-degree integrated campaign has also a strong print component, shot by New York-based Canadian photographer Joey L.

The campaign will run in Kerala Tourism's key markets, like the US, the UK, Gulf countries, Germany, France, Italy, Sweden, Spain, the Netherlands, Switzerland and Belgium.
The premiere also witnessed a scintillating performance by Avial, the alternative Malayali rock band, besides a presentation of the state's folk art forms Pulikali and Theyyam.

The film can be viewed on Kerala Tourism's Facebook page.

For more updates, subscribe to exchange4media's WhatsApp Channel- https://bit.ly/2QUdLCK
Tata Starbucks is also advancing commitment to serve sustainable coffee in sustainable ways in India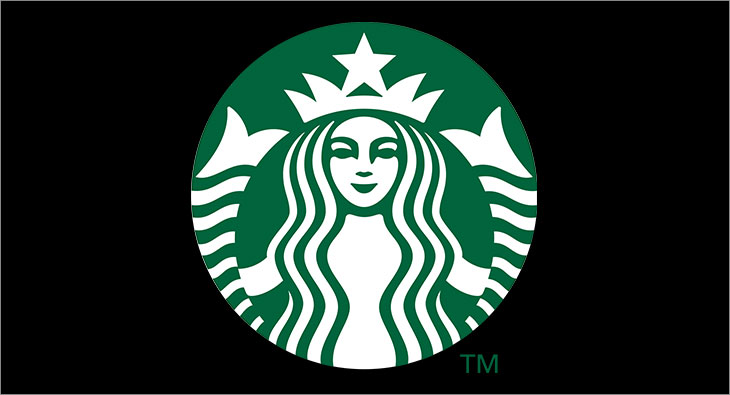 Tata Starbucks has announced that it will make a complete transition to compostable and recyclable packaging solutions across its stores in India by World Environment Day which is celebrated on June 5.
In India, the company is further advancing this commitment to serve sustainable coffee in sustainable ways across the market.
Navin Gurnaney, CEO, Tata Starbucks said: "Sustainable coffee, served sustainably is a significant milestone for Tata Starbucks. Sustainability is embedded in the fabric of Tata Starbucks' mission which is driven by the aspiration to have a completely ecological platform - from working with farmers, to our supply chain and delivering the end product across all our stores. We are proud to be the first in the industry to be adopting all recyclable and compostable packaging solutions across our stores in India to further innovate the Starbucks Experience for our customers."
Paper cups used at Starbucks stores are in adherence with FSC (Forest Stewardship Council). Over the years, Starbucks has introduced various green initiatives, including glass serve ware for food and beverages consumed within the stores, compostable wooden cutlery and stirrers, compostable paper cups and straws, compostable CPLA and PLA lids made from corn starch and compostable splash sticks for take away orders.
Tata Starbucks has also partnered with a Central Pollution Control Board approved recycler under the Extended Producer Responsibility (E.P.R) Plan to help recycle waste. It has encouraged its partners and customers to participate in sustainability efforts with neighbourhood social impact initiatives and customer-facing initiatives such as 'Grounds for your Garden' which allows customers to pick up a free bag of used coffee grounds from select Starbucks stores to enrich their home garden, while enabling efficient waste management.
Starbucks also encourages customers to 'Bring Your Own Tumbler' which gives customers an incentive (Rs 10 off) for going green and the 'No Paper Bill' initiative where customers can opt out of receiving paper receipts to reduce waste.

For more updates, subscribe to exchange4media's WhatsApp Channel- https://bit.ly/2QUdLCK
Co-hosted with UN Women, P&G's #WeSeeEqual Summit brought together business & government leaders, and influencers to share inspiration and insights around gender equality

by
Published - 9 hours ago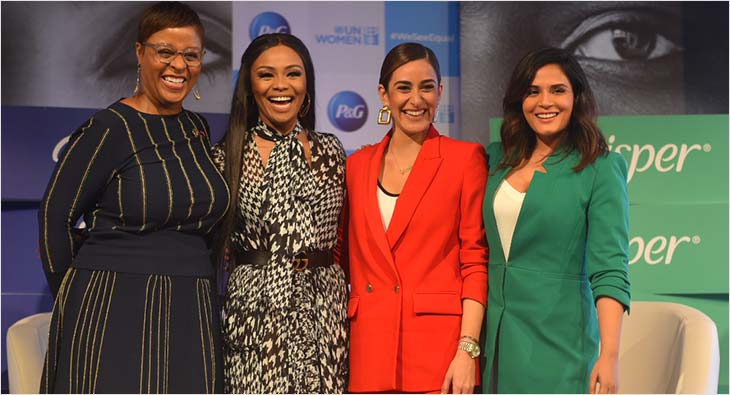 Procter & Gamble (P&G) announced a new commitment around a number of initiatives that will promote gender equality across the Indian Subcontinent, Middle East and Africa (IMEA) region. The declaration, which was made by P&G's IMEA and APAC President, Magesvaran Suranjan during the company's inaugural #WeSeeEqual Summit in partnership with UN Women in Mumbai is part of the company's citizenship focus on being a Force for Good and Force for Growth.
"Gender equality is a core belief at P&G. Creating a world free of bias with equal representation and equal voice for everyone is both the right thing to do and the right business choice. We also want to spark conversations and change mindsets as champions for the cause of gender equality across the region. We will leverage the full strengths of our business and operations, and our advertising voice to tackle gender bias and encourage women's economic empowerment," explained Suranjan.
Over the next three years:
P&G aims to spend $100 million on deliberately working with Women-Owned Businesses in IMEA with a $30 million commitment to India
P&G will educate more than $23 million adolescent girls on puberty and hygiene across IMEA. In India, P&G has been working with young girls in various groups across the country to understand the needs in the areas of Health & Hygiene, Personality Development etc. The company's flagship Mother Daughter Menstrual Hygiene Program has been successfully running across the country since 1995. Today, P&G runs this program with the active support of 20,000 schools to educate about 4.5 Million adolescent girls annually and educates them on the importance of menstrual hygiene
P&G and its brands will use the company's voice in forums such as the #WeSeeEqual Summit, brand advertising like Ariel, Whisper, Always & Gillette and multi-stakeholder efforts to spark conversation and motivate change. Notable campaigns from India that have sparked social change include Ariel 'Share the Load', Vicks 'Touch of Care', Whisper 'Touch The Pickle', to name a few.
Co-hosted with UN Women, P&G's first IMEA #WeSeeEqual Summit brought together business and government leaders, and influencers to share inspiration and surface insights around the myths that prevent us from accelerating our progress for gender equality.
Dr Phumzile Mlambo-Ngcuka, Under-Secretary-General of the United Nations and Executive Director of UN Women, said, "To get irreversible progress in gender equality takes sustained, intentional action. We need to work together on this wherever those inequalities are present - in schools and offices; in the media; in sports arenas, farms, factories and houses of parliament. We're driving for practical changes, like supply chain agreements that bring good business to women-owned companies, at the same time as we change the narratives about the place and power of girls and women in society – so they are both seen and treated as equals."
Guest Speakers included India's Mary Kom, Olympian and six-time World Boxing Champion; South Africa's television star, business woman and philanthropist Bonang Matheba; Egypt's actress and philanthropist Amina Khalil; award winning Indian actor Richa Chadha; actor and TV personality Neha Dhupia; and actor - model Angad Bedi.
P&G has been steadily working to improve gender equality by leveraging its unique strengths. Some of P&G's achievements globally and in the region, include:
Leveraging its voice in advertising and media to tackle gender bias, spark conversations and motivate change. This includes Always 'Like A Girl', Ariel 'Share The Load', Always 'Saudi Generation of Firsts', and Whisper 'Touch the Pickle' advertising campaigns
Focusing on removing barriers to education for girls and economic opportunities for women through the company's social impact programs and advocacy efforts in partnership with organizations such as UN Women, WeConnect International, CARE, Sesame Workshop and Galli Galli Sim Sim. Examples of current P&G programs include:
Puberty education campaigns such as Always Keeping Girls in School in South Africa, Kenya & Nigeria and P&G Shiksha in India
Deliberate intention to hire Women-Owned Businesses in South Africa, UAE, Egypt, India & Nigeria are long standing examples of this focus.
Internally, P&G is working to create an inclusive, gender-equal environment with 50-50 representation of men and women at all levels and all parts of the company. P&G hires 50 per cent women into management across the world, and an increasing proportion of women gets promoted into leadership roles into their next assignments at the same progression as men. This is consistent with P&G's history in IMEA. P&G India hires 50 per cent women into entry level management roles and lays special emphasis on their progression to next assignments. In a first for FMCG industry in India, P&G's Hyderabad plant was one of the first plants to have 30 per cent women across the workforce. What is unique is that these women employees operate across all shifts and operate manufacturing equipment and are not limited to peripheral tasks. In an unprecedented move, the company collaborated with the government and got legal approval to allow women to work across shifts.
For more updates, subscribe to exchange4media's WhatsApp Channel- https://bit.ly/2QUdLCK
The former CEO of Unilever, Polman, broke down the basic issues that bother the whole economy be it the consumers or the corporate at the IAA World Congress in Kochi

by
Published - 10 hours ago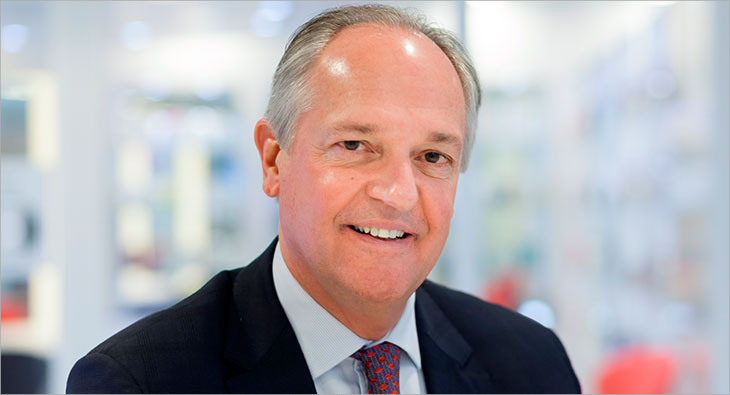 Sustainable development is the buzz word of the modern day economy and Paul Polman, President of the ICC, Chairman of the B-Team and Vice-Chair of the UN Global Compact, believes growth alone cannot drive an economy unless it is sustainable for all.
Speaking at the inaugural session of the second day of International Advertisement Association World Congress in Kochi, the former CEO of Unilever, Polman, broke down the basic issues that bother the whole economy be it the consumers or the corporate.
According to Polman the global economy in the present times is looking at short terms goals only and leading themselves to an unstable and unsustainable future.
"The statistics requires us to do things quite differently than how we are currently doing them. I am reminded of Charles Dickens's book written in 1859 – 'A Tale of Two Cities' where he wrote about London and Paris. He writes it was the spring of hopes and winter of despair and I think that summarises pretty well where we are in now. It defines the global citizens and global economy and where we are as an industry. Over the last 5 decades the population has tripled GDP has grown one and ten forth. We have lifted more people from poverty than any time in human history and even in India the number of poor people has reduced significantly in the last ten years by 30-40 per cent. We created enormous wealth for people and we should be proud of that. More people are educated and less people are hungry, people live longer and healthier lives and in fact if you want to be more this is the best time to be more but as they say it is also the worst of times. It is good that the poor are becoming less poor but the system that we are using to achieve these numbers are not sustainable," said Polman.
Elaborating on what is going wrong in the scheme of things Polaman said, "We are causing more harm to the environment in this age of consumerism than we have done in a million years. What gives us the right to do so? Hubert Reeves said man is the most incredible species he worships and invisible god and destroys the visible nature not realising that the visible nature is the invisible god he worships in the first place. Issues of climate change and income disparity are probably the biggest issues we are facing in the world today. If you look at some statistics last year deforestation was up 51 per cent, animals are dying at an alarming rate and 8 million people is said to die pre-maturely for air pollution."
According to Polman the consumer in the present day economy doesn't trust brands for what they say, they trust them for what they do. "But as brands do we put the interest of our children and their children above our greed? We need to be responsible in the way we behave as brands?" said Polman.
CSR is not enough Polman said to show responsibility. "We need to move our companies from CSR to make RSC which is responsible social corporate. That is how we can make a difference," he said.
Four big challenges corporate around the world face and need to address are the need to de-carbonise the global economy, move business models to one that has long term purpose, moving to a circular economy and be sure that companies have an inclusive economy and growth.
"It's the time for business to step up and take a little more responsibility. We cannot run the business if we do not take up responsibility," Polman said.
Citing examples of some of Unilever's brands like their soap Lifebuoy that advocates hand washing as a healthy habit, Dove that promotes women and their need to stick to natural product, Domex that promotes domestic cleanliness Polman said, "All of our brands that have a purpose are growing faster and are more profitable."
For more updates, subscribe to exchange4media's WhatsApp Channel- https://bit.ly/2QUdLCK
The funds will be used to further expand their business globally, including new markets in the APAC region

by
Published - 11 hours ago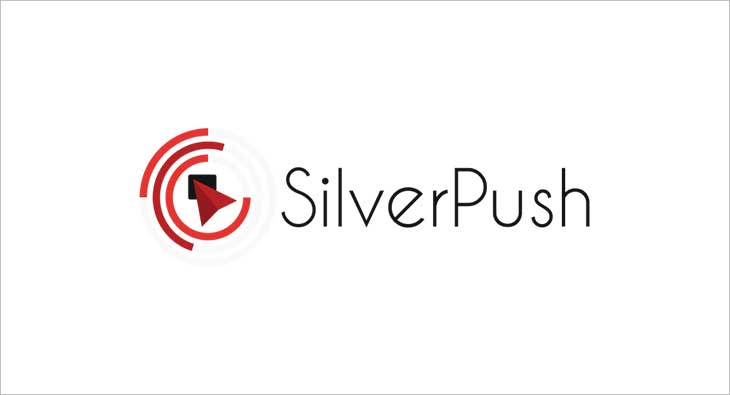 SilverPush, the Singapore based marketing technology platform announced that it has raised US$5 million in Series B funding led by FreakOut Holdings, Inc., a global marketing technology company.
The funding will be used to further expand their business globally, including new markets in the APAC region such as Hong Kong, Australia, and South Korea; and increase its AI capabilities, with a view of applying the technology in industries outside of advertising in the future. The company will also look to tap into the OTT space with its newly launched product, Mirrors, and relaunch another product, Prism, as a brand reputation monitoring platform.
"Since expanding into Southeast Asia in 2018, our business has grown 100 per cent Y-o-Y with over 30 per cent revenue clocked by our international business. We've seen rising customer appetite for on-demand and multiscreen viewing across the APAC region; and at the same time advertisers and brands have become more open to integrating new technologies in their audience outreach strategies," said Hitesh Chawla, CEO of SilverPush.
"With this new round of funding, we expect our global business to contribute to over 50% of revenue, and expect to hit an annual target of US$ 25 million over the next two years," added Chawla.
SilverPush uses AI to improve the engagement between brands and consumers. The company's latest product, Mirrors, was launched in late 2018 to help contextualise ads when people are viewing video content on their devices – therefore aiming to tackle the US$170 billion global problem of misplaced online advertising. Using AI with computer vision, Mirrors detects context in video content that aligns with an advertiser's core communications objectives, allowing them to effectively target their ads in a world already cluttered with advertisements. This contextual approach to marketing seeks to revolutionise the way that brands engage with their audience.
Talking about the investment, the CEO of FreakOut Holdings, Inc., Yuzuru Honda said, "The internet video advertisement industry is growing quickly across the Asia Pacific region. We are strong believers in SilverPush's high level of technology and outstanding product, and see a huge opportunity for them to grow and scale across APAC."
SilverPush has already supported the campaigns of regional brands in APAC such as Indofood, Unilab and Tiger Beer – as well as international brands such as Unilever, KFC, Coca-Cola, Samsung, Johnson & Johnson and many more.
In addition to India and Southeast Asia, SilverPush is also present in South Africa, Tanzania, Egypt and the United Arab Emirates. With an aim to further amplify its business presence in APAC region in 2019, the company plans to become a leading platform for video content ads in the region.
For more updates, subscribe to exchange4media's WhatsApp Channel- https://bit.ly/2QUdLCK
#PitchCMOAwards to be held on March 7 at ITC Maratha, Andheri in Mumbai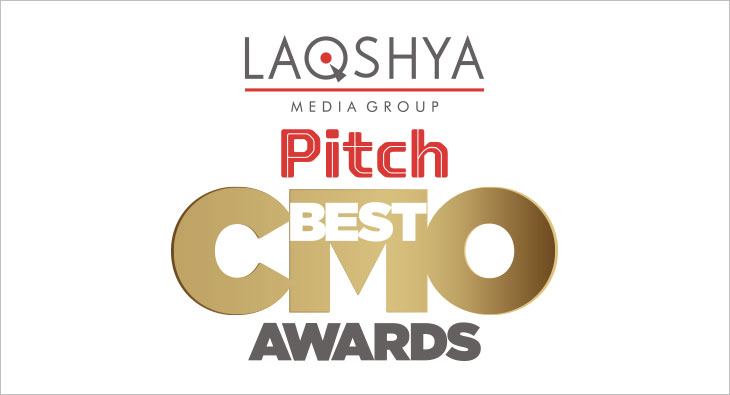 The Laqshya Pitch CMO Awards 2019 is a flagship property of the exchange4media group. It witnesses a gathering of the best minds in the business of marketing. It recognises and rewards exceptional work done by senior leaders across categories in the field of Marketing & Communication.
Through an on-going detailed research, exchange4media in consultation with our knowledge partner Decode Research & Analytics identifies and shortlists marketers who are the right fit for the awards on the basis of category specific research, representation in a specific sector, quantifiable metrics such as financials / growth, winning brands at various industry forums as well as individual contribution measured by CMO mentions. The study period will be from July 2017 to December 2018.
The awards will be conferred in the following categories:
Award For Best Financial Performance
Award For Best Global Performance
Award For Best Digital Presence
Award For Most Socially Responsible
Award For Most Data Driven
Award For Best Customer Connect
Award For Best Use Of Media
Award For Most Influential
Award For Best Experiential Marketing
Special Golden Award (For Gender Equity)
Apart from the awards there will also be an all-day conference. The conversations at the summit each year revolve around current and relevant marketing topics in a changing global market scenario. At this year's Pitch CMO Summit, marketers will speak about why 'data – driven individualisation' should be central to a brands' marketing strategy and how will it redefine the ROI for the particular business.
The event is scheduled to take place on March 7 at ITC Maratha, Andheri in Mumbai.
For more details, click here: https://e4mevents.com/cmo-summit-2019/
For more updates, subscribe to exchange4media's WhatsApp Channel- https://bit.ly/2QUdLCK
Mayank Shah, Sr. Category Head, Parle Products said the company intends to own 15 per cent of the market share in its target geographies in two years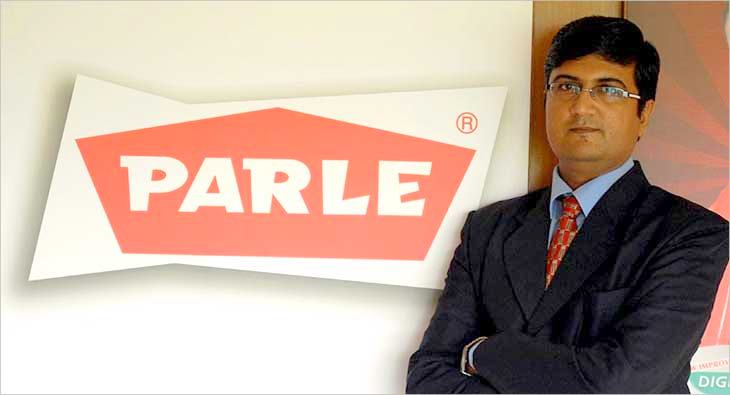 Parle Products is the latest company to join the healthy bandwagon with its latest offering Nutricrunch under its premium Platina division. Mayank Shah, Sr. Category Head, Parle Products, says that the product range is specifically targeted towards the requirements of health-conscious consumers.
Explaining the insight behind this range of products, Shah says, "People have started moving towards their native ingredients ever since there came the fad of 'superfood', which mainly includes indigenous grains like ragi, jowar, and bajra." The target audience for the Nutricrunch biscuits are people who are actively seeking healthy food options. "Therefore, the products from this launch are mainly sugar-free products that are for people who are very conscious about their sugar intake. There is 'Digestive Marie' which is similar to digestive cookies, minus the high-fat content. The classic Digestive has jowar as its active ingredient."
Calling sugar the 'enemy', Shah said, although these products can be consumed by diabetics, "it should also be considered as a preventive measure for the people who are not diabetic but are health conscious and want to prevent themselves from diabetes for major reasons such as family history in diabetes, high blood pressure, etc." The price range of these products is between Rs 20-50.
When asked about the markets that Parle has taken into consideration for these products, Shah said, "While they will be made available across the country, in case of Marie, consumption is much higher in West Bengal, Kerala, Karnataka, Tamil Nadu, and Maharashtra." Interestingly, it is because people from these geographies are most prone to diabetes that they consume sugar-free biscuits the most, he revealed. Parle Products intends to own 15 per cent of the market share in its target geographies in two years. Parle is following a 360-degree marketing approach for the launch of these products. The marketing and promotional budget is expected to be around Rs 25-30 crore.
For more updates, subscribe to exchange4media's WhatsApp Channel- https://bit.ly/2QUdLCK
At the 44th IAA World Congress in Kochi, the Chief Marketing Officer of Alibaba talks about their data-driven new marketing suite called uni-marketing
While the entire world is talking about data ownership and data protection, Chinese e-commerce behemoth Alibaba is gung ho about their data-driven new marketing suite called uni-marketing. Speaking at the 44th IAA World Congress in Kochi on Thursday, Chris Tung, Chief Marketing Officer of Alibaba, said uni-marketing leverages the huge data that the company possesses to deliver unparelled targeted marketing.
"Alibaba is constantly posting a 50 per cent year-on-year revenue growth and I would like to share the secret of driving such a growth. Alibaba did start as an e-commerce company for international trade but Alibaba, as a company, now does pretty much everything in China. Alibaba is now a combination of Amazon, Facebook and Google. Alibaba has built an ecosystem of brand building for the future. Alibaba is uniquely positioned as provider of a single source of consumer truth by digitalising the entire lifecycle of consumer brand relationship," Tung said.
In an interview with exchange4media, Tung elaborated on their uni-marketing initiative and how it works for them.
Excerpts
Tell us about your new uni-marketing tool.
People in the Chinese market have huge faith in the quality of Alibaba's data because we, as a marketer, believe that transactional data is the most precious data to derive what the consumer wants to buy. It's a consensus there that Alibaba has the best data. But the question we have is how we can deal with it because it is sensitive. It is powerful but risky if you don't do it right. So the whole idea of leveraging Alibaba's data was a universal thinking everywhere in the country.
We are leveraging the data to support the brands and merchants to drive growth. This is a dedicated force to make it work for them. A very easy-to-operate actionable system will be much more efficient and that's why we put together the thinking and came up with uni-marketing.
Through this database, companies can analyze consumer behaviour and market their products much faster, better and in a more diversified way.
Your uni-marketing tool heavily uses data and these days data protection is a huge issue. How do you balance it out?
We have the responsibility to protect the data because we own the data. We take this very seriously at Alibaba. Data protection issues are of utmost importance because that is how we gain the trust of the customer as well as the merchant. We have to protect everybody's data. That's why when we developed uni-marketing system. We have made it insight-based, it gives an insight on customers; their choice their preference etc, but without disclosing out any personal details. The scale of data is generally more than half a million so you don't get to understand any individual in the process. So while brands get to use the data and it is an interesting balance, the utmost important thing here is data protection.
You announced uni-marketing at Cannes. Any plans of competing at the Cannes?
We have created something unique. And innovation at that level required a lot of promotion and communication and that's is why we are at platforms like Cannes. While I do not want to sound arrogant, uni-marketing doesn't have any such competitor. So who do we compete with?
You also mentioned digitising end to end brand building. What is the kind of advantage this has over traditional marketing?
The older marketing techniques provide you with a visibility in a statistical way. So you have a hypothetical audience, let's say for example female under 35 living in Mumbai, but it is not enough. You never certainly know whether they have the need to buy your product. For us, it is like bulls-eye targeting. We look at all the data, find a suitable target and then amplify all the forces in that direction. It's a totally different level of efficiency.
You did mention that you are ready to take your new marketing tool beyond borders now. Any plans to come to India with it as you have already entered the market as investors?
We definitely have India in our mind. We are very open to try uni-marketing in any market that Alibaba has a footprint in. We have some pre-requisites, which are quality of data and scale of touchpoint. If both work in our favour, we can definitely look at taking uni-marketing there.
For more updates, subscribe to exchange4media's WhatsApp Channel- https://bit.ly/2QUdLCK
The new series features superior technology including Nanoe™ and AG Clean Filter for removal of harmful particles and PM2.5 to provide clean air

by
Published - 1 day ago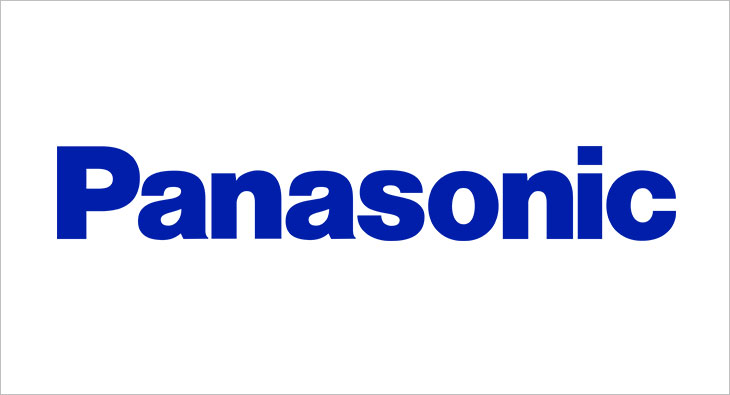 Panasonic announced a launch of its new range of 'total solution' air conditioners - Advance series and Arch series. The new series comprises of features that deliver on Japanese philosophy 快(Kai) 健(Ken) 美(Bi) 信(Shin) that stands for Comfort, Health, Beauty and Durability.
Equipped with advanced technology, the new models provide superior cooling in a natural way and come with extraordinary benefits pertaining to quality air, energy-saving, durability and premium design ensuring enhanced overall performance. With the aim to provide 'Quality Air for Life', the new models also improve the indoor air quality for a healthier and better living.
The new air-conditioners are designed with Japanese premium technology to provide superior comfort with Twin Cool Inverter, Aerowings, 4-way Airflow, for faster and energy-efficient cooling. It also features Nanoe™ Technology and AG Clean Filter for cleaner air ensuring better health. The range boasts durability with eco-tough and corrosion-free parts, and advanced design with minimalist and modern aesthetics to complement your interiors.
With this new launch, Panasonic is looking at a growth of 15 per cent this year.
Speaking at the launch, Gaurav Sah, Business Head, Air Conditioners Group, Panasonic India said, "Panasonic has a legacy of 100 years globally and our expertise in Air conditioner manufacturing has a rich history of 60 years. We are adept at understanding the evolving needs of our consumers and formulate products that add value to their lives. Based on the proposition of comfort, health, beauty and the added advantage of durability, we are committed to providing a holistic air solution and superior experience. Our new range not only aims at improving indoor air quality, but also promotes better and healthier living among consumers by helping them make informed choices."
He further added, "Panasonic air conditioners have been commanding No. 1 position in Japan for the last 10 years. We are also the No 1. Brand in the Asia Pacific and worldwide we have sold more than 10 Cr ACs. India is a strategic market for our growth in the segment and with such advancements, we are looking at growing our market share by 15% in the next three years."
Maximising comfort levels
The Advance series features Aerowings to give enhanced cooling through its indoor design with 4 way swings for wider airflow. After reaching a set temperature, the Aerowings twin blades direct air towards the ceiling to create a 'Shower Cooling effect'. This ensures that cool air is evenly distributed throughout the room and provides comfort and a healthy environment; preventing symptoms such as head & body aches, congestion, fatigue caused by a continuous direct cool draught. The Arch series boasts of instant cooling with your powerful mode for the most dreaded hot summer days.
Prioritising your health
The Advance series is equipped with Nanoe™ Technology that uses nano-sized electrostatic atomised water particles to deodorise, inhibit bacteria and virus growth, remove dust and 99 per cent of PM2.5 to purify the air in the room even when the cooling function of the air conditioner is turned off. The three stage purification system ensure pure and healthy air.
The Arch series features equally efficient AG clean filter which contains silver ions that have a powerful antibacterial effect, improving the air quality of the room.
Design and durability
The range boasts premium Japanese design that adds elegance and enhances the aesthetic value of your home interiors. While the Arch series comes with arch for a premium look, the Advance series is an elegant slim design.
The stabiliser free operation saves space and money and the ACs can operate within a range of 145 V to 285 V.
To ensure durability and stable operations for long years, the new series comes with a 10-year warranty on inverter compressor and 5-year warranty on eco tough outdoor casing. Additionally, it features the Blue Fin Condenser which comes with anti-rust coating and faster heat exchange to ensure longer life.
The new series is available in the range of INR 39,900 to INR 53,990 in 3 star and 5 star category across 1, 1.2, 1.5, 2 ton variants.
For more updates, subscribe to exchange4media's WhatsApp Channel- https://bit.ly/2QUdLCK