Mahesh Narayanan appointed as LinkedIn's Country Manager for India
He will report to Olivier Legrand, LinkedIn's Managing Director for the Asia Pacific (APAC) region and will join the company's Asia Pacific senior management team

by
Published - 20-December-2018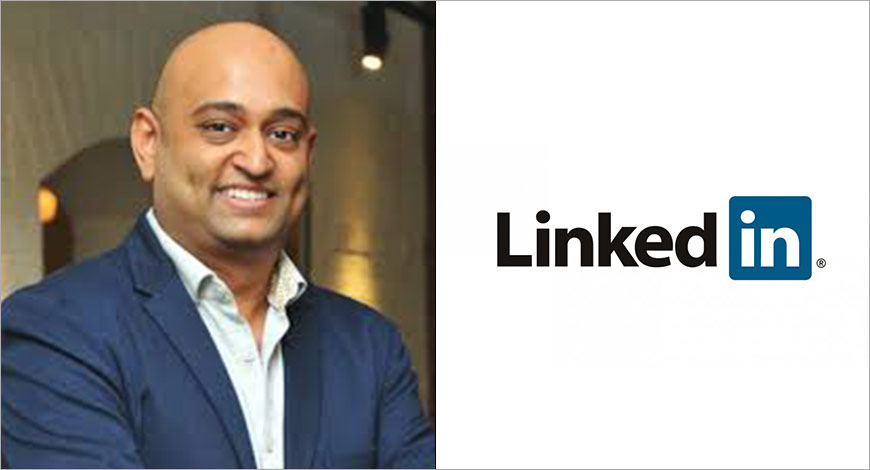 Professional networking platform, LinkedIn, has appointed Mahesh Narayanan as Country Manager for India. .
He will report to Olivier Legrand, LinkedIn's Managing Director for the Asia Pacific (APAC) region and will join the company's Asia Pacific senior management team, LinkedIn said. Narayanan will begin his new responsibilities from January 7, 2019.
Narayanan previously served as the India Managing Director for music and audio streaming service Saavn and led Google India's mobile advertising business from 2010-2013.
Commenting on his appointment, Narayanan said, "I am grateful for the opportunity to further LinkedIn's vision and mission in an important market that is rapidly digitising,"
Legrand said, "India continues to be a strategic market for LinkedIn, and we are pleased to have Mahesh join our team to take our business to its next growth chapter. As we continue to invest in the market, Mahesh's strong track record in leading growth businesses and his deep market experience will bolster our efforts in India."
LinkedIn has over 590 million members globally and more than 53 million members in India.

For more updates, subscribe to exchange4media's WhatsApp Channel- https://bit.ly/2QUdLCK
The creative genius behind campaigns such as "Think Different," the Energizer bunny, and the Taco Bell chihuahua, Clow is also well known for his long partnership with Steve Jobs and Apple

by
Published - 23 hours ago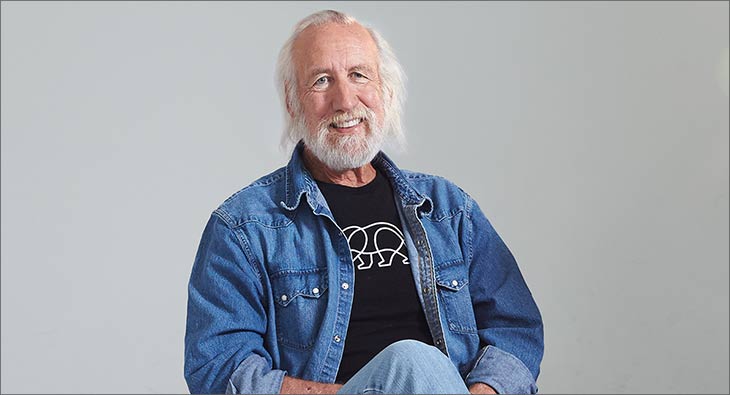 Advertising legend, Lee Clow has announced that he will be retiring after 50 years of being in the industry, according to reports. Much of Clow's career has been marked by his long partnership with Steve Jobs and Apple as he spent decades turning Apple into a case study on the effectiveness of creative marketing. He was also the creative genius behind campaigns such as "Think Different," the Energizer bunny, and the Taco Bell chihuahua.
According to reports, Clow announced his retirement to colleagues in October last year during the Chiat/Day organization's 50th anniversary celebration, writing, "The years I spent doing this thing called 'advertising' have been fun, challenging, rewarding, maddening—sometimes painful—but mostly, joyful. And I wouldn't trade a day of it for anything else."
Clow will continue to serve as Chairman Emeritus at TBWA\Media Arts Lab (MAL), the dedicated Apple agency he founded in 2006, in addition to working with TBWA's social impact organization For Good. He will also be completing a memoir-style film based on his career.
Announcements signify moves to advance Publicis Sapient's position as leader in digital business transformation space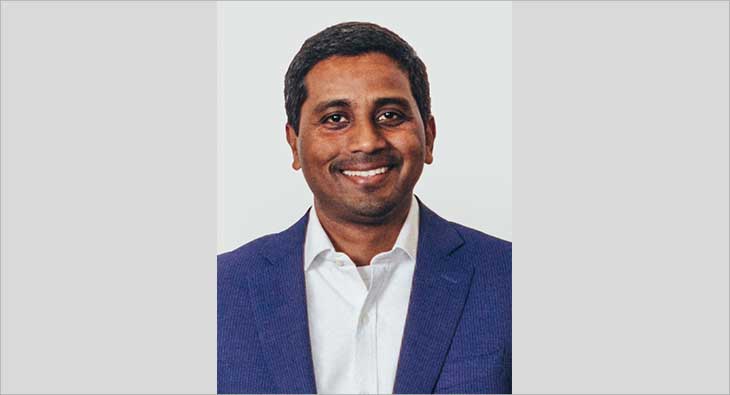 Publicis Sapient has made two major announcements regarding the positioning of the company for growth through a focus on global digital business transformation opportunities.
Publicis Sapient has unveiled a global rebrand and announced the appointment of Nigel Vaz as the global Chief Executive Officer of Publicis Sapient.
These announcements are designed to advance Publicis Sapient's position as a leader in the digital business transformation space and deliver consistency across global markets and industries. Further, they signal Publicis Groupe's on-going commitment to placing consulting, creativity and technology at the service of our clients' transformation, to advance their business performance and sustained market relevance during a time of unprecedented digital disruption.
Publicis Sapient acknowledges that the market has been talking about Digital Business Transformation for some years now but most brands are now just realising the full value.
While a vast majority of companies today are still focusing on "digital bolt-on" strategies, meaning adding new digital technology to their existing businesses (Digitisation), very few companies are actually disrupting their businesses or reimagining the future of their businesses (Business Model Innovation), which is the holy grail of Digital Business Transformation.
The focus on the former (Digitisation strategy) by most brands and their partners (service providers in their transformation journey) are tied to their current business state only which in reality needs a significant paradigm shift and a fundamentally different approach to help thrive in the future.
The important element in transforming any business from its current to future state needs a fundamentally "different approach" which we, at Publicis.Sapient are committed to delivering for our clients. This "different approach" is the "HOW" or the space between Next (future state) and Now (current state) that brands needs to do to become digitally enabled and competitive to lead in the future.
Publicis Sapient revised its brand proposition positions itself as the bold (creative), agile, disruptive, customer-centric partner that organisations need today to help them lead in the future.
Unadkat comes with about 7+ years of experience, having worked in Ogilvy & Mather in Mumbai and Kuala Lumpur and Mullen Lowe, Mumbai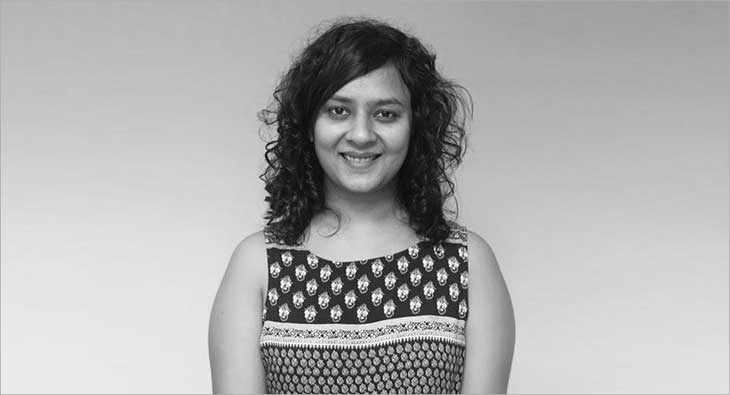 Wolfzhowl Strategic Instigation, a brand strategy consultancy, brings on board Pooja Unadkat as the Brand and Communications Strategist to further diversify and strengthen its current team. This on-boarding closely follows the hiring of Shweta Sinha with her 10+ years of experience in branding, design, and business strategy, and Maulik Kalamthekar who is a young digital strategist with an academic background in data sciences.
Unadkat comes with about 7+ years of experience across geographies. Having lived in different cities and diverse cultures, Unadkat strengthens Wolfzhowl's ability of deep-diving into various cultures that exist around us, to make meaningful and sustainable brand-consumer connections, the agency said in a statement.
She has a very strong communication planning pedigree, having worked in Ogilvy & Mather in Mumbai and Kuala Lumpur and Mullen Lowe, Mumbai. Some of the key brands in her portfolio include Dove, Clear, Tresemme, Close up, Pepsodent, Knorr, Asian Paints, Kotex, Wyeth Nutrition, Guinness and CIMB.
Commenting on her move to join WolfzHowl. India, Unadkat says, "I fell in love with the potential in WolfzHowl's pure strategic offering and vision of building a team of planners from diverse disciplines. It's a paradise built by planners, for planners – all driven to create a positive impact, one brand at a time. I am absolutely thrilled to be a part of this team.
Kalyan, Founder & Chief Strategist, adds, "Pooja brings rich brand and communication planning experience and a solid FMCG – Personal Care experience on board, but the more exciting thing for us at WolfzHowl is her deep seated love for decoding cultures. She seems to be a natural at navigating different cultures and finding powerful behavior change insights. As WolfzHowl is expanding beyond India, this is an extremely important asset for us.
We are proud of the culture and the desire we nurture in our thinksters to dig deeper and interrogate things from as diverse and rich angles as possible. Our own inner-engineering is most essential for us; and as we continue on this journey of enriching the diversity within WolfzHowl, we hope to continue to add more value to brands and touch more lives positively."
Sources in the industry say Mukherjee would be joining an FMCG major as the Chief Marketing Officer and will handle a mix of global and local brands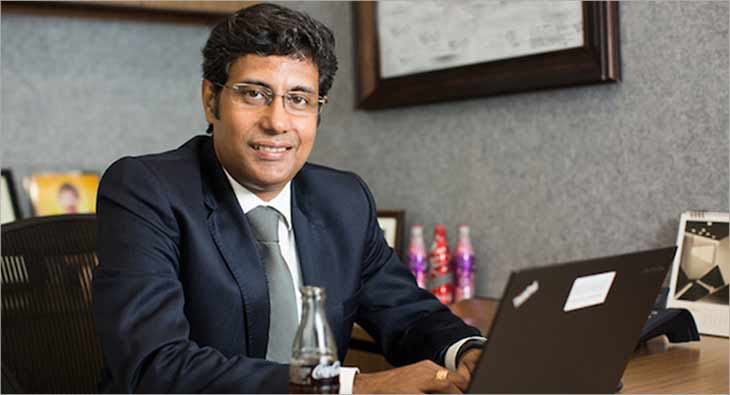 Debabrata Mukherjee, Executive Director at HT Media, has stepped down from his role after a stint of 11 months. Mukherjee, who came to HT from Coca-Cola India where he was the Vice President, South West Asia Operations, is said to be going back to working with a multinational corporation.
According to sources in the industry, Mukherjee would be joining an FMCG major as the Chief Marketing Officer and will handle a mix of global and local brands.

Mukherjee has over two decades of professional experience in a diverse set of roles, spanning marketing and sales operations. He had joined Coca-Cola in 1998 as Sales Manager and was made Director-Marketing in 2006. He has also worked in global positions with Coca-Cola. Mukherjee served as the Head of Marketing for Coca-Cola in Korea from 2007 to 2011. He has also been the Chairman of the Audit Bureau of Circulations since September 2017 and represented advertisers' category on the council as the Deputy Chairman of Audit Bureau of Circulations.
Thanking Mukhrejee for his hard work at the organisation, Praveen Someshwar, CEO & MD at HT Media, said, "As Debu (Debabrata Mukherjee) moves back to his area of immense passion and strength in a role outside HT, I thank him for his all-round leadership backed with an inherent, infectious energy. He really provided an unflinching support and contribution to the company."

In his last role, he was instrumental in the launch and scaling up of ALTBalaji. His experience spans across organizations such as Getit Infomedia, BigMaps, Reliance Big Entertainment and Webdunia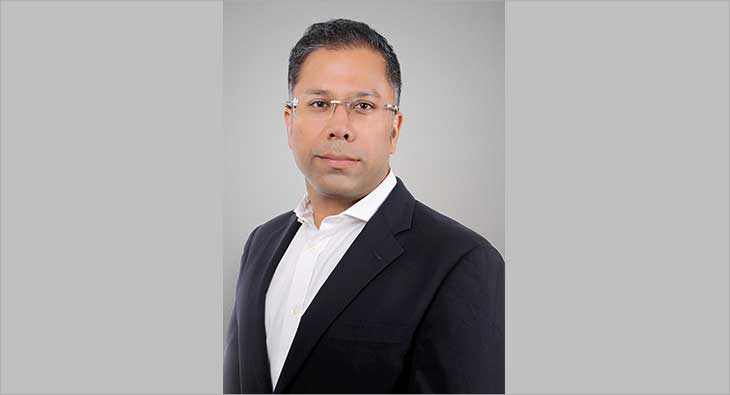 Eros International has announced the appointment of Manav Sethi as Group Chief Marketing Officer of Eros International. He will be spearheading brand marketing initiatives of the studio and digital business, including Eros Now, its digital over-the-top (OTT) South Asian entertainment platform in India and globally. He will work closely with Rishika Lulla Singh and Kishore Lulla in this role.
Manav Sethi brings with him extensive experience through his impressive track record of over 18 years in managing and scaling up teams across marketing, technology, product in local search & classifieds, ecommerce & marketplaces, and in media & entertainment space. In his last role, he was instrumental in the launch and scaling up of ALTBalaji and his experience spans across organizations such as Getit Infomedia, BigMaps, Reliance Big Entertainment and Webdunia.
Welcoming Manav Sethi to Eros, Rishika Lulla Singh, CEO - Eros Digital said, "We are delighted to have Manav join the leadership team at Eros. The impact of digital technology on media consumption is growing at a rapid space, making this sector one of the most exciting in present times. With Manav's exceptional experience in media & entertainment space as well as an extensive global network of relationships, we look forward to further capitalising our expansion strategy for digital and studio business. On behalf of team Eros, I wish him all the best and welcome him to the team."
Speaking on his appointment, Manav Sethi said, "This is an exciting time for the Media & Entertainment space along with changing digital landscape and OTT revolution. Eros International is an established global player and has been ahead of the curve in content innovation and technology, dominating the market share globally. I am thrilled to have the opportunity to join this amazing team to accelerate Eros' growth as we continue to define the future of entertainment industry.
Ettiyil will oversee all commercial activities for Lufthansa Group Airlines in India, Nepal, Bangladesh and Sri Lanka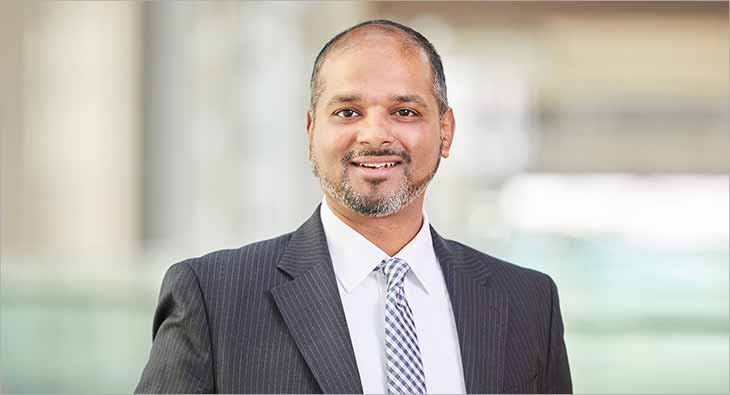 Lufthansa Group Airlines announced that it has appointed George Ettiyil as its new Senior Director Sales South Asia. Effective February 2019, he will be responsible for all commercial activities of the Lufthansa Group Airlines, including Lufthansa German Airlines, SWISS, Austrian Airlines and Brussels Airlines, in India, Nepal, Bangladesh and Sri Lanka.
George Ettiyil has held several key positions within the Lufthansa Group for more than 20 years. For the last few years, he served as Head of Global Sales Products & Programs for the Lufthansa Group Hub Airlines. Prior to this position at the Lufthansa headquarter in Frankfurt, he was responsible for the management of different stations and the field of business controlling in Germany and India.
Speaking about the appointment, Alain Chisari, Vice President Sales Lufthansa Group Airlines Asia Pacific said, "We are pleased to have George Ettiyil on board in India. His experience within different departments of the Lufthansa Group, combined with his know-how of the local business and culture is a valuable asset for our Group in Asia Pacific. I am convinced that he will play a relevant role in driving our company's success in South Asia."
Commenting on his new role, George Ettiyil, new Senior Director Sales South Asia said, " I am very much looking forward to being back in one of the most important markets for the Lufthansa Group and to actively participate in one of the fastest growing industries in the country. Together with a strong team, we will continue to drive innovation and digitalisation to serve not only our B2C but also B2B customers in South Asia better."
Senior Director Wolfgang Will who was in the position previously will leave India after five years. He will bring his expertise to Lufthansa headquarter in Frankfurt and be taking over the responsibility for a strategically important project in the B2B sales department. Lufthansa Group and its carriers Lufthansa and SWISS currently offer 58 flights from four Indian gateways, namely Delhi, Mumbai, Chennai and Bengaluru and Colombo (Sri Lanka), connecting to 343 destinations in more than 100 countries via its European hubs of Frankfurt, Munich, and Zurich.
Pramod PP has been part of Carat India for over eight years now. Prior to this move, he was Business Director, Carat – Delhi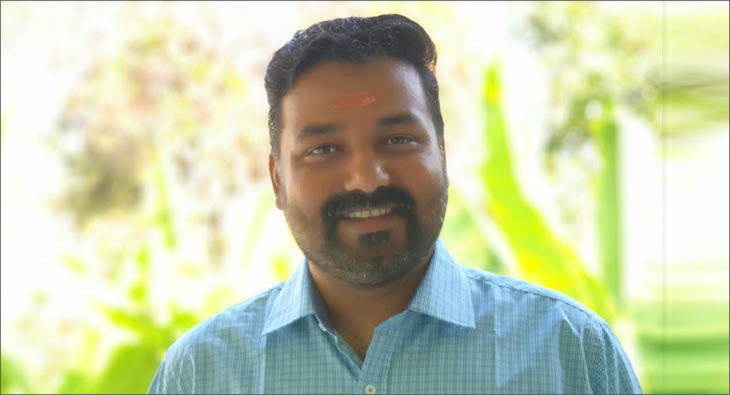 Carat India, the flagship media agency from Dentsu Aegis Network, has promoted Pramod PP to the post of Senior Business Director, Carat – Kochi. With this announcement, Carat intends to strengthen its consumer focus and business solutions for the Kerala Market, the agency said in a statement. Pramod PP will report to Rajni Menon, CEO, Carat Media Brands.

Pramod comes with over 15 years of experience in media. He has been part of Carat India for over eight years now. Prior to this move, he was Business Director, Carat – Delhi, where he was responsible for managing a wide array of clientele, including Preethi Kitchen Appliances and Adidas. He was also actively involved in the buying of some of the agency's key Global clients such as Mastercard and Microsoft.
Commenting on his new role, Pramod PP, said, "I am looking forward to raise the bar further and focus on excellence in customer experience and service. I am also clear that Carat will soon become a single source solution for a vast array of prestigious brands across the South Market."
Talking about Pramod's elevation, Rajni Menon, CEO, Carat Media Brands, said, "Pramod will play a critical role in maintaining Carat's unparalleled expertise in the brand servicing industry. The need for a strong brand voice is imperative, due to increased competition and rapidly evolving market strategies."
Redd Experience Design and Slang Labs have entered into a unique partnership to develop specific voice-enabled design frameworks and standards for consumer applications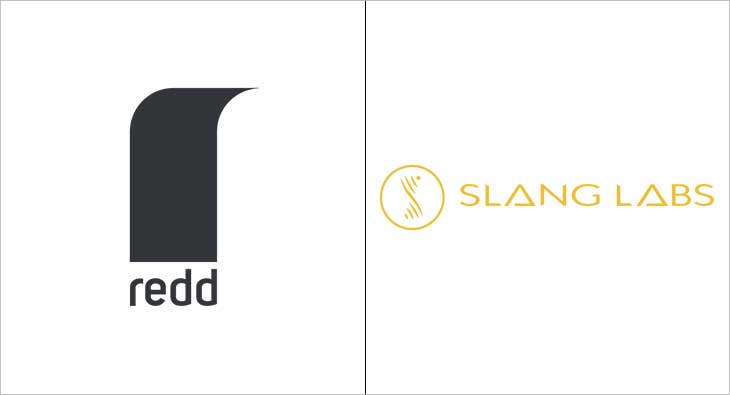 User experience (UX) design agency Redd Experience Design has tied up with Slang Labs, experts in developing voice-enabled technology, as partners in application design. This is a unique collaboration as Redd is currently working on developing specific voice-enabled design frameworks and standards to be applied across consumer applications, thus increasing their speed, efficiency, and ease-of-use.
Slang Labs are experts in technology. They provide a platform to add multi-lingual and multi-modal Voice Augmented eXperiences (VAX) to any app. They understand the natural language spoken by users and convert them into actions, like Alexa and Google Assistant, but for specific applications. Slang Labs will also be focusing on regional languages, which will help penetrate a larger Indian user base.
Speaking about the collaboration, Sharan Grandigae, CEO, Redd Experience Design said, "We believe that voice technology is going to drive the immediate future of user interfaces. Slang Labs is ahead of the curve in enabling the rapid adoption and commercialisation of voice-based interfaces by organisations across India."
Kumar Rangarajan, CEO at Slang Labs, added: "Redd has been an early and strong believer in the power of Voice Augmented eXperiences (VAX) transforming the way people interact with their favourite apps. We are delighted in being able to partner with them and look forward to building wonderful experiences together."
Redd Experience Design (www.redd.in) specialises in helping well-known start-ups and enterprises like Urban Ladder, Lenskart, Asian Paints and Discovery Channel develop and deliver superlative user experiences. They have also been consistently pushing the envelope by using cutting-edge technology like EEG headsets to perform usability testing or developing products that merge physical and digital experiences.
Slang Labs (slanglabs.in) focuses on building tools and technologies that enable software makers to bring next generational user experiences to the masses. They consider voice to be an evolutionary technology that can be made to work with existing interfaces and significantly enhance the way end users use their products. They come to the fold having successfully exited Little Eye Labs (that was acquired by Facebook).
Led out of Essence's Mumbai office, the account will be supported by key practice leads across communications strategy, data strategy, client analytics, media planning, media activation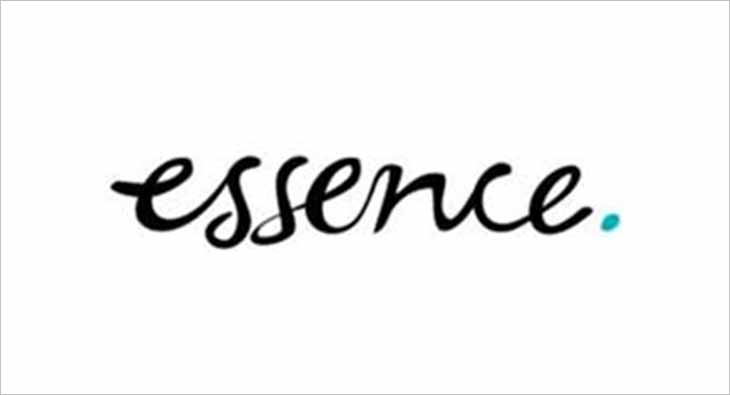 Essence, a part of GroupM, has announced that it has won integrated media agency of record duties for online higher education platform UpGrad in India following a pitch. The agency's scope of work spans both offline and digital media.
UpGrad provides rigorous industry-relevant online courses and education programmes designed and delivered in collaboration with world-class faculty and industry professionals, including in the areas of data sciences, marketing and management, product management, entrepreneurship and technology, the agency said in a statement. Merging the latest technology, pedagogy and services, UpGrad aims to create an immersive learning experience anytime and anywhere, to advance professionals' journeys and build careers of tomorrow.
Led out of Essence's office in Mumbai, the account will be supported by key practice leads across communications strategy, data strategy, client analytics, experience, media planning, media activation and advertising operations.
Mayank Kumar, Co-Founder and Managing Director at UpGrad, said, "The advent of new age technologies like data science and artificial intelligence has made it pertinent for the IT professionals of today to upskill themselves. We at UpGrad provide the means of upskilling through an immersive online learning experience. To reach a wider audience with our brand message, we have Essence on board with us. Being a technology-focused company itself, Essence understands our language of business."
Anand Chakravarthy, Managing Director, India at Essence, said, "The online education sector is expected to witness exponential growth in the coming years. The UpGrad team is very forward-thinking - they are keen to lean in, experiment and push boundaries, in line with our own progressive learning agenda. We look forward to delivering our full-service media offering focused on data, measurement and technology, and help UpGrad become even more successful on this exciting journey."
This development follows Essence's recent announcement of Airtel joining its portfolio of clients in India, which also includes Flipkart, Google, Honda two-wheelers and Zee Entertainment.
Graphic India has begun pre-production on numerous live-action and superhero, mythology and fantasy projects for India based on its graphic novels

by
Published - 4 days ago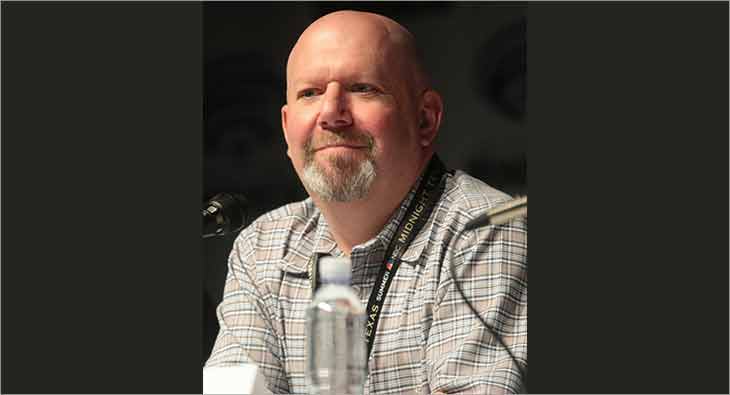 In an announcement which brings together east and west, Graphic India, the country's leading superhero company, announced that acclaimed television creator, writer, and producer, Marc Guggenheim has joined the company's Advisory Board.
Commenting on the development, Marc Guggenheim, said, "I've had the immense pleasure of working with Sharad for over ten years now. I couldn't be more thrilled to be invited to participate in the remarkable company he is building in Graphic India. I'm looking forward to helping mentor the next generation of Indian talent and help them take their stories beyond the printed page and into film and television.
As Graphic expands more aggressively to take its characters from comics and animation into live-action film and television productions, Guggenheim brings decades of expertise across comics, television and film as a creator of TV shows including, "Arrow," "Legends of Tomorrow" and "Trollhunters: Tales of Arcadia" and writer of films including "Percy Jackson: Sea of Monsters."
Adding to this, Sharad Devarajan, Co-Founder & CEO of Graphic India said, "Marc is an exceptional creator and an even more exceptional person. "We are incredibly fortunate to have his wealth of experience in storytelling, VFX, animation and live action production, to help us as we expand our amazing team of Indian creators to launch new TV and Film projects that inspire audiences across India and the world."
In addition to Guggenheim, previous Graphic India advisors include, pop-culture icon and bestselling author, Grant Morrison; Entrepreneur and Co-Founder of Tinder, Dinesh Moorjani; Founder of People Group, Anupam Mittal; and leading marketing expert and founder of South Asians in Media and Marketing ('SAMMA'), Rajan Shah.
Graphic has begun pre-production on numerous live-action and superhero, mythology and fantasy projects for India based on its graphic novels.