The silent leader: IMPACT Person of the Year 2014 Punit Goenka
Punit Goenka, MD & CEO, ZEEL, traces with us his journey so far, sharing anecdotes from the past and his vision for the future by
Published - 08-December-2014
Punit Goenka, the 39-year-old MD & CEO of Zee Entertainment Enterprises Limited, is IMPACT Person of the Year, 2014, for being at the forefront of change in television audience measurement in the country, driving profitability in the broadcast sector, and steering ZEEL to steady growth
Punit Goenka, Managing Director & Chief Executive Officer of Zee Entertainment Enterprises Limited (ZEEL), is perhaps one of the most soft-spoken people one comes across in the industry, but that doesn't belie the strong leader within.
He runs a network that his father owns – albeit one of the biggest in the country – but leads the company with aplomb, setting his own pace of success while carrying his father's vision forward. After joining Zee TV in 2005 as a business head, Goenka took over as CEO in 2008. Today, ZEEL with a revenue of Rs 890 crore in FY14, offers 34 channels. The latest to join the arsenal was Zindagi this year, bringing Pakistani content to Indian viewers. The network is all set to launch yet another Hindi GEC in the last quarter of the current fiscal. With a strong foothold in the Indian market and a presence in 169 countries reaching over 670 million viewers, Goenka now has his eyes set on expanding Zee's global footprint and reaching a billion viewers by 2020. This lofty vision follows a realignment in philosophy and the tagline 'Vasudhaiva Kutumbakam' (meaning, the world is my family) that was promoted when the network completed 20 years in 2013.
Goenka is at the forefront of reforms in the broadcast industry, joining hands with other broadcasters to push digitization through the Indian Broadcasting Foundation (IBF). As Chairman of the Broadcast Audience Research Council (BARC), Goenka leads the initiative to create a new architecture for the television audience measurement and ratings system in the country. "BARC is committed to building a television audience measurement system that becomes the gold standard in its class worldwide. Given that BARC addresses a population of over 1 billion, of which over 0.6 billion have access to television in some form, I am confident that BARC will settle for nothing less than being the best," Goenka says.
Zee now sits at a comfortable No. 2 position in the TV firmament, but on his own success scale, Goenka gives himself a score of 3 out of 10, setting ambitious goals for his network. Here, Goenka traces with us his journey so far, sharing anecdotes from the past and his vision for the future.
"I never thought I would be running Zee myself...
Right from the time that he was vice-captain of the rugby team during his student days in Switzerland, Goenka saw in himself the makings of a leader. "It required a lot of leadership effort to bring the rugby team together," recalls Goenka, who entered the business at a very early age, learning his ropes rather than getting into a top position right from the start. The leader's role, when it came, was thus a natural progression for a man armed with hands-on experience and perspective about the business.
Of course, it had always been clear to Goenka that he belonged to a business family and that's where he would be one day, but he never really thought about which business he would take up. Very early on, he was enamoured by the Hospitality business. Even his early training at Esselworld was in sales, and he sold holiday packages to schools, with Virar as his territory. "I really enjoyed Hospitality. Now with Zee, entertainment is somewhat in that space... so it has pretty much played out as I imagined it would, though I never thought I would be running Zee myself," admits a candid Goenka.
Today, within his organization, there are certain qualities he looks for in people to single out the leaders from the rest. "The most critical factor in a leader is – is he a team player, is he a collaborator, does he carry not just his own team but even work seriously with peers? That's where I start. Integrity is another big quality that I look for, as we value integrity a lot," he adds.
"Live in today, do it well, rather than think about what next...
The best mantra that Goenka believes in is – Live in Today. "What I have today, I would rather do that better than even think about what next," he says. "Of course, I'm still young and do aspire to achieve larger goals personally – whether that's through Zee or Esselgroup, time will tell."
The evolution of Punit Goenka, from the early days at Essel Group to MD & CEO of ZEEL, is a story of hard work and determination. He had his share of unsuccessful businesses before moving to Zee. "I used to run the music publishing business that shut down in my time. I used to head our very aggressive satellite infrastructure programme as well, which didn't take off. I think I have wasted a lot of the Group's resources in my early years, and that has taught me the value of money. All those learnings helped me make Zee what it is today. A lot of learning had to happen from ground up. Today, I do believe that Zee is at a position where it will take off into something even bigger and better. I am happy that I was able to consolidate the business and restructure it under the guidance of my Chairman and father, Subhash Chandra. He is the visionary and I'm the implementer and that's how we complement each other," says Goenka, adding that he has always been known as Subhash Chandra's son; but the biggest achievement of his life will be the day Subhash Chandra is known as Punit Goenka's father.
"Zabaan ki keemat is more important than the written word or letter...
Goenka says his constant learning from his father is that first and foremost, a man has to be true to his word. "In our business, zabaan ki keemat is more important than the written word or letter. We've always learnt from him that at the end of the day, the interests of the entire extended Zee family – our staff, suppliers, customers and share-holders – have to be kept in mind before any decision is taken. That has helped me in making Zee one of the most profitable media companies in the country, and also in terms of margins globally," says Goenka.
When he was being given charge of Zee TV, it was in a dismal GRP of 77 points. Goenka remembers the Chairman telling him, "Isse bura toh tum kar hi nahin sakte, satattar GRP pe main tumhe de raha hoon, isse bura kya kar loge..." His own thoughts were that he only had room to go up. He relates an anecdote here: "At our monthly reviews, I used to present Zee TV. We had launched a show called Kam Ya Zyaada, which flopped miserably. The team had prepared a 30-slide presentation on why the show didn't work. While reviewing the presentation, I said it was sounding too defensive, and we needed to play on the front foot, whether we are outside or within the company; that's the only way to make things work. So I removed those 30 slides and put one slide, and it had the F-word. It said 'We F-ed it up'. During the review meeting, in front of about 30 people, I said if anyone wants more, I have a 30-slide presentation, but the fact of the matter is this. The Chairman then said, 'Move on, what's next? How do we build it back?' I took a risk and despite my team's apprehensions, said, 'Sir, the only way to build this channel back is going to be very slow and very painful. If you have the patience for it, I'm the person. If you don't have the patience for it, then there is nobody who has an overnight formula.' That's when he said 'Okay, I give you time, you have 12 months to show results. Before that nobody will question anything that is being done.' That kind of gave me and my team the confidence to go out and make it happen. The rest is history!"
"We heard out the consumer and gave him what he wants...
To get Zee back in the reckoning, Goenka and his team had to go back to the consumer, and ask, 'Why don't you like our content?' What they heard was: "We don't like your content because you are still living in the '90s. When the market was much smaller, the content was available only to the affluent class, the masses don't relate to a Kitty Party or Lipstick. We want social dramas." That's how Zee picked up social issues like Saat Phere, a dark girl syndrome marketed very differently. "We actually showed a mother and a son sitting – possibly the darkest mother and son available in the country – but the mother was saying, 'Mujhe bahu toh sundar aur gori chahiye. Beta kitna hi kala ho, bahu lekin gori chahiye.' These were very hard-hitting. Another show called Betiyaan, in which a father became so crazy about having a son that he married twice, while totally neglecting his daughters and even denying them education. Why this discrimination against girls? People caught on to such content, and started liking them. When my competition was showing opulent sets, I aired the story of a girl living in a jhopdi in Bihar. We created a clear differentiator in content and the consumer liked it. Thus, we earned back their respect," relates Goenka. "I can't say that I came up with an idea that made it successful, it is the consumer that we went back to and heard him and gave him what he wanted. That is the strategy."
"I build a great bond with my team, they are more like friends...
In 2005, when Goenka had just joined as business head of Zee TV, ratings used to be discussed on a Friday-to-Friday basis. They had just launched Saat Phere, and on Thursday night, somebody texted Goenka: 'Congratulations on the ratings of Saat Phere'. He was taken aback. How could somebody outside the company know the ratings before even he got to know? He called Tarun Mehra, the marketing head at that time, and asked how anyone could quote a figure that had not come from the ratings agency. Mehra said the ratings get uploaded on Thursday, and the practice at Zee was to download them on Friday. To Goenka, that was not acceptable. He summoned the entire team to the office, right then, which was a little past midnight. "Every Thursday night, as the ratings come, we will discuss them, make the plan for the next time period and then you all are free to go or I can even buy you dinner and drinks if you want after that. But until then, our day doesn't end," he told the team. Those were the early days, and it got him a lot of respect from the team that he wanted to take action immediately rather than lose 12 hours waiting for morning. Goenka thinks such checks significantly contributed to the turnaround of Zee TV. From a very poor No. 3 at that point of time – Zee slowly but steadily came up to today's strong No. 2 position.
"I build a great bond with my team, whichever team I work with. Therefore, they're no longer my subordinates, they become more like friends. They joke with me, they laugh with me, they eat with me, they drink with me, and we work together. It's a good feeling," shares Goenka, relating an anecdote about somebody asking him about his path to success right after he had been made CEO: "I said I only told my team one thing on Day 1 – all successes are yours, and all failures are mine. So don't be scared of failure, because most often you don't take a decision because you're scared of failing. All the blame for failures will come to me, all success will be recognized as yours. That's how we made it back."
"BARC is a legacy that I will leave behind for the industry...
"I think the biggest achievement for me is that I've been part of this Group at IBF, if you want to call it that, which has helped in shaping a lot of the future aspects of the television business – be it digitization which we led as a team or the 12-minute ad cap that I drove personally, that led to a lot of value increase for us. Apart from that, BARC is of course something towards which I'm working very actively. My target is that it should come out very soon, and start publishing data. The high is that it will redefine the way viewership is measured in this country and therefore how advertising is sold in this country. It's a legacy that I will leave behind for the industry and hopefully people will appreciate that and give me some credit, if not all of it," says Goenka.
"If I had to score from 1 to 10, I would say we are at 3...
Ask the young Zee chief to rate his own success in reaching his avowed life and career goals, and he gives himself a stark 3 on 10. "I don't think I have reached anywhere close to my career goals. In the global scenario, we have only scratched the surface. Given a country of our size, and the talent that exists here, nobody has actually tapped that fully. We only talk about formats being adapted from international markets to India, we have not even thought about or started working on how to create formats from India which can go global. Today, if the entertainment or television business contributes largely to our bottomline, there's no reason why new media cannot be equal to that, if not more. Did we launch Ditto for just three million subscribers? No. it's supposed to cater to a much larger audience base. It is a good service, but it's nowhere close to what it can be.
If I had to score from 1 to 10, I would say we are at 3 today. The journey is long and a lot can be done," says Goenka.
Subscribers can watch popular ZEE Tamil shows such as Sembaruthi, Yaaradi Nee Mohini, Poove Poochoodava as well as blockbuster movies including Mersal, Vadacurry, and Yaman

by
Published - 3 hours ago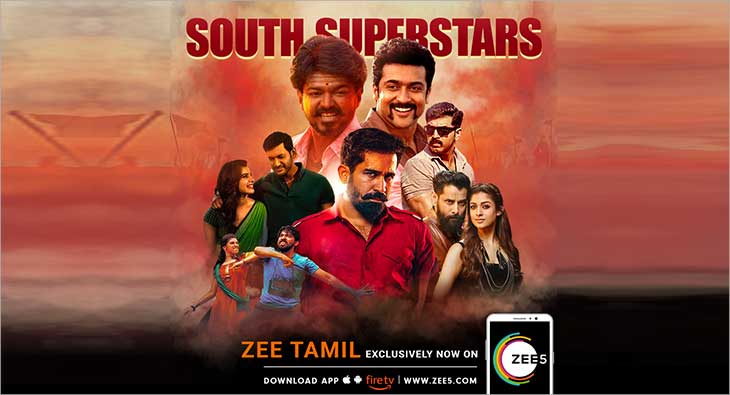 Recently launched streaming platform ZEE5 has officially announced that starting 1st April 2019, ZEE's much-loved channel ZEE Tamil will stream exclusively on the platform for audiences across Malaysia. ZEE5 viewers will not only be able to live stream ZEE Tamil but also catch up on their favorite ZEE Tamil shows, anytime, anywhere.
Subscribers can watch popular ZEE Tamil shows such as Sembaruthi, Yaaradi Nee Mohini, Poove Poochoodava as well as blockbuster movies including Mersal, Vadacurry, and Yaman. They can also watch ZEE5 Tamil Originals like Kallachirupu (directed by Karthik Subbaraj) and D-7, Hindi Originals (also dubbed in Tamil) including The Final Call (Arjun Rampal) and Rangbaaz (Saqib Saleem), as well as Bollywood hits Simba (Ranveer Singh), Veere Di Wedding (Kareena Kapoor Khan) and Kedarnath (Sara Ali Khan, Sushant Singh Rajput) along with a host of other exciting content across genres.
Audiences can watch their favorite TV shows and select movies and videos absolutely free or choose from a range of highly affordable subscription packs, including the recently introduced Tamil pack at 9.9 MYR per month, for uninterrupted access to premium content.
Speaking on the development, Archana Anand, Chief Business Officer, ZEE5 Global said, "It is our constant endeavour to bring to our audiences across the globe the content they love in any language of their choice and on any device they want. With Malaysia being such a high priority market for ZEE5, we wanted to ensure that our audiences here had easy access to the best of Tamil content. ZEE Tamil has met with much success in Malaysia since its launch and we are thrilled to offer this content along with the best of Tamil Movies and Originals, exclusively on ZEE5."
ZEE5 offers 100,000 hours of Indian Movies, TV Shows, News and Videos and a slew of exclusive Originals, across 12 languages - English, Tamil, Hindi, Malayalam, Telugu, Kannada, Marathi, Bengali, Oriya, Bhojpuri, Gujarati and Punjabi. It also offers 60+ popular Live TV channels.
ZEE5 can be downloaded from Google Play Store/ iOS App Store and is also on www.ZEE5.com. The app is also available on Samsung Smart TV, Apple TV Android TV and Amazon Fire TV.
Featuring filmmaker Anurag Kashyap and percussionist Sivamani, the campaign encourages viewers to inform their cable operators about their choice of channels

by
Published - 1 day ago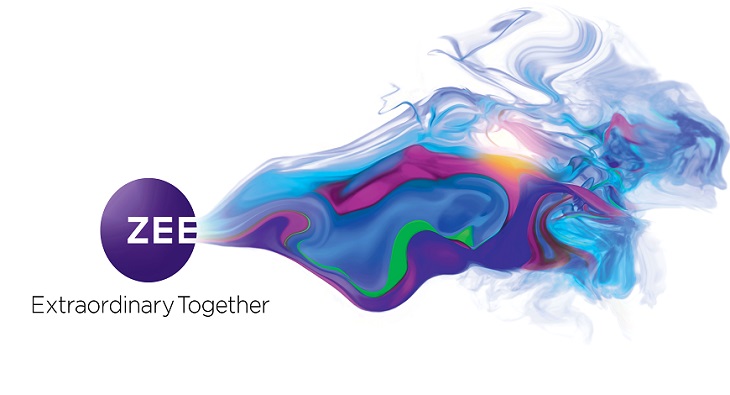 With TRAI initiating the implementation of the MRP regime, consumers now have a choice to select the packs and channels that best meet their content needs. While the broadcasters are busy building their bouquets and communicating the prices to the viewers, Zee English Cluster has taken a rather differentiated route. The new insightful ad campaign #WhereIsMyChannel, encourages the viewers to choose their preferred channels and inform their cable operators. While the consumers are involved in their content choices, they often tend to postpone communicating with their cable operators. The campaign prompts for this necessary action, at a time when TRAI's deadline for the implementation of MRP regime is just around the corner. The two entertaining ad films feature Bollywood filmmaker Anurag Kashyap and the percussion maestro Sivamani as viewers of - Zee Café and &flix.
Bringing some of the choicest films, dramas, news and lifestyle content for the Indian viewers, Zee Premium Cluster is the destination for a carefully curated collection of entertaining international content. With a powerful bouquet – Zee Prime English Pack - comprising &flix, Zee Café, LF and Wion, priced at an attractive Rs. 15/- per month, viewers are truly spoilt for choice when it comes to compelling TV shows and the biggest Hollywood hits, alongside international news, food and lifestyle content. For those who appreciate content that is compelling, &PrivéHD brings riveting, award-winning films that stimulate the mind and enthrall viewers. Bringing this world of nuanced cinema, Zee Prime English HD Pack comprising - &Privé HD, Zee Café HD, &flix HD, LF HD is priced at Rs 25/- making premium content more accessible.
What is also striking about the campaign is that it comes at an opportune time when Zee Café is going to launch a plethora of new shows like the iconic music reality show American Idol, the endurance-based reality show inspired and hosted by Dwayne Johnson – Titan Games and the final season of The Big Bang Theory. Not just this, &flix too has an exciting line-up of new blockbuster Hollywood films to be premiered in the coming few months.
With #WhereIsMyChannel campaign, Zee English Cluster attempts to throw light on the need to inform the cable operators for your content choices. The first TVC shows Anurag in his residential society where he inadvertently bumps into his cable operator. Anurag is seen rather disheartened as he has been missing some of the biggest Hollywood hits on his favourite movie channel - &flix. Puzzled, the cable operator is caught completely unaware of Anurag's content tastes, since he sees Anurag as a Hindi filmmaker. The film breaks into the broadcaster driving home the message - 'Your Cable Operator May Not Really Know You.' so inform him of your pack choice.
The film with Sivamani revolves around a similar encounter with his cable operator as he is unable to view the latest episodes of American Idol on Zee Café. The cable operator is unaware of Sivamani's interest in music which leads to.
Prathyusha Agarwal, Chief Marketing Officer, ZEEL, said, "The discerning urban English consumer is highly involved in their content choices. However, selecting their channel packs is new behavior that they are currently not used to. Through this communication, our objective was to nudge them towards becoming more active in informing the cable operator of their channel pack choice. We also wanted to bring alive our insight that the "Cable Operator May Not Really Know You" and hence inform him of your pack choice."
The campaign was conceptualized and executed by Zee English cluster, along with their creative partner for this campaign - tiqui-taka.
Sharing his views on conceptualizing the campaign, Jigar Fernandes, Founder, tiqui-taka, said, "We changed the lens and saw the cable guy's point of view. How will he ever know what channels you like? We stayed with this for a while before we finally cracked it by bringing in the expert celeb angle - if a cable guy can misjudge a well-known celebrity, it could happen to anyone. We took a shuddh desi Hindi script for a premium English channel. And Zee was cool enough to embrace it! The one with Mr. Sivamani followed later."
'Bharat Cricket Combo' on DishTV and 'Value Combo' on D2h will be available at Rs 1,270 and Rs 1,292 plus taxes for three months respectively

by
Published - 2 days ago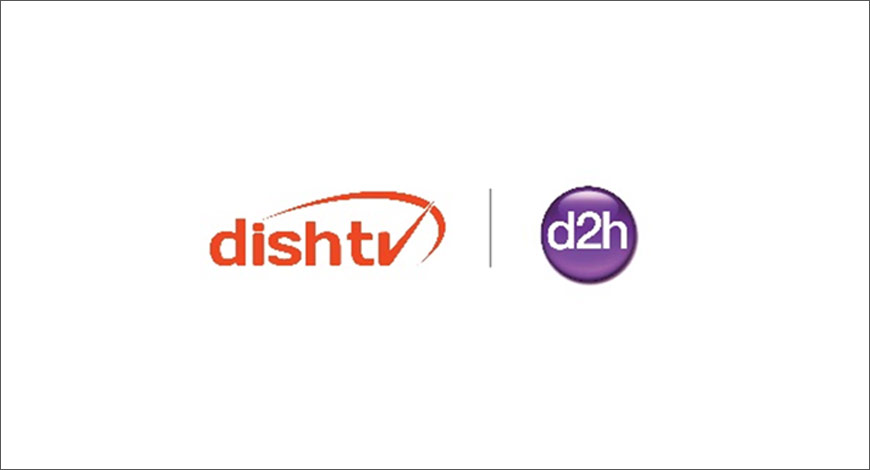 Dish TV India Limited is set to announce 'Bharat Cricket Combo' on DishTV and 'Value Combo' on D2h for cricket lovers at Rs 1,270 and Rs 1,292 plus taxes for three months respectively.
This has stirred up the entire market and led to doubling of new customer acquisitions and tripling of win-backs over the last few days.

Under this offer, the company is offering 'India Cricket Service' on DishTV & 'India Cricket' on D2h, which is an add-on/service along with FTA channels and popular Hindi channels ranging from infotainment, drama, devotional, news, music and movies. India Cricket Service is an advance request based add-on/service, which telecasts all the three formats (ODI, T20 and Test matches) of Indian men's cricket team matches. Furthermore, customers can opt for more add-ons and bouquet services as per their choices including Set Top Box and free installation only.

Anil Dua, Group CEO, Dish TV India Limited said, "In continuation of our efforts to provide maximum entertainment to the customers at affordable prices, we are delighted to announce very attractive offers on both our brands for cricket enthusiasts. The new offers are aimed at offering hassle-free cricket viewing experience along with mass entertainment and movie channels. We hope to acquire new customers from the rural markets and Hindi language speaking areas."
Nina Elavia Jaipuria, Head – Hindi Mass Entertainment & Kids TV Network, Viacom 18, tells us about the decision to remove Rishtey and Rishtey Cineplex from Free-Dish and add them to 'Colors Wala Pack'

by
Published - 5 days ago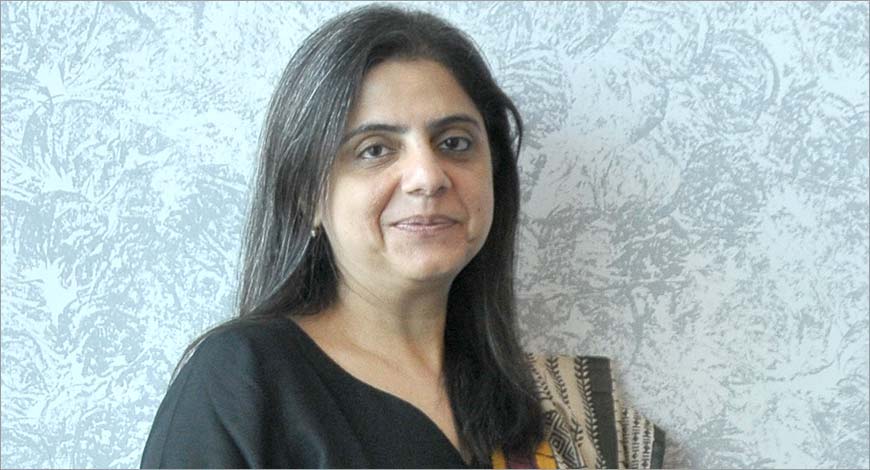 Viacom 18 recently moved Rishtey and Rishtey Cineplex out of Free Dish and absorbed it under the Colors' umbrella as pay channels. It is one of the major movements that happened after the new tariff order came into being. From March 1, the channels were rebranded as Colors Rishtey and Colors Cineplex. The aim is to establish themselves as a premium entertainment destination.
Speaking to exchange4media during the launch of the third season of Rising Star, Nina Elavia Jaipuria, Head – Hindi Mass Entertainment & Kids TV Network, Viacom18 explained why it was a conscious decision and how this will help them flourish subscription revenue.
Jaipuria explains, "It is a very conscious decision. The NTO has made a lot of us rethink our business models. We wanted to figure out what would be the best step forward for a broadcaster from the Hindi mass entertainment genre. There were a couple of reasons why we moved out of Free Dish. If you are FTA, it is a very difficult mechanism to survive and difficult to be carried. To me, it is like the FMCG model. If you are not in the shop, you are not to be bought. Similarly, you have to be on the cable or set-top box for you to be watched. That itself was challenging for FTA channels to be carried on the platform. To my mind, there is a lot of equity and value that has been driven into the ecosystem of the distribution, and transparency as well. Which means now we can actually look at flourishing subscription revenue. That was one of the other reasons why we decided to take Rishtey out of Free-Dish and make it a hardcore pay channel and optimise the monetisation. And what happens with that is that we are able to put back great content on the channel because of monetisation. Great content gives us ratings and great ratings give us advertising revenues. In this way, we monetise ad-sales as well as the subscription model."
Expanding further on why re-branding it with Colors made sense, she explained, "Colors was the most logical choice because it is a go-to consumer brand. It has an identity and perception with the consumer today. The moment you know it is under the Colors umbrella, there is a certain brand association and therefore it made utmost sense for us. It is our brand for Hindi adult entertainment for Viacom. So we decided all the channels should be under the brand umbrella named Colors. It was a very simple decision. It was our only foray into the movie genre. It also helps in the other perspective that, now we can premiere movies on the channel. and we have a whole lot of big movies coming up from the Viacom 18 stable. The FPC will look fresher because we don't have to wait for a year to put our content back.
Colors Cineplex has acquired the most anticipated films of the year such as Brahmastra, Student of the Year 2, RAW, Drive, The Body, Thackeray, Fraud Saiyaan and many more. The line-up also includes Hindi dubbed versions of blockbuster regional films like Mani Ratnam's Chekka Chivantha Vaanam (Tamil), Kadaikutty Singam (Tamil), Kavacham (Telugu), Junga (Tamil), Charlie Chaplin (Tamil) and Seetharam Kalyana (Kannada) - all these apart from their huge library of movies.
When asked if a move like this will affect viewership, Jaipuri informs, " We have to admit that there will be millions of households who were watching this on Free-dish are not going to get it. At the same time, both these channels are available on our 'Colors Wala Pack' which is 22 channels Rs 1/day. Automatically, it will make it to the millions of households who will pay. So if we lose some, we will gain a lot as well."
At FICCI Frames 2019, the Group CEO & MD of Viacom18 talks about the changes that the media & entertainment industry has seen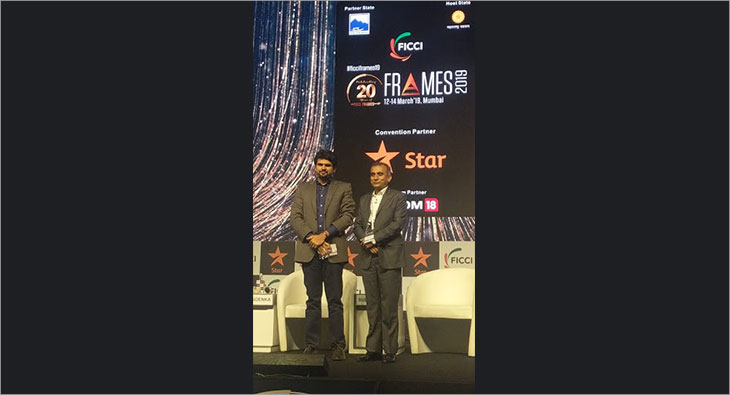 On Day 1 of FICCI Frames 2019, Sudhanshu Vats, Group CEO & MD, Viacom18, was in conversation with Anant Goenka, Executive Director, Indian Express Pvt. Ltd, during a session titled 'Looking back as we move ahead'.
The burning question that came out to dominate this conversation was 'does the industry even realise how to and what to evolve to?'
Following is a round-up of the session:
Vats began by stating that a lot has changed in the industry for the better. He went on to state, from the content space, the first thing that has changed, irrespective of the platforms, is that the industry has moved away from broadcast to microcast online. The industry has moved from beaming things to having more conversations, making things more interactive.
According to him, the second most important change led by technology is that it isn't necessary to tell stories to everyone, rather tell it to limited number of people and tell it successfully. 2018 has seen films target certain audience and these films performed exceedingly well in spite of not being blockbusters such as Andhadhun, Badhai Ho, etc.
The third and most interesting thing he pointed out to is the changes and differences between curator, creator and consumer. It used to be much simple to differentiate between these three in the past but today the lines have completely blurred. And this is also followed by audiences across, where audiences have also become content curators.
While reiterating the fact that the industry is experiencing many important changes, he states a welcoming change is the narration of diverse stories in a classical content sense.
He stated that because the TV model is an ad driven model, telling stories in the authentic manner has become a little difficult as compared to the past as it's driven by ratings. He noted that while playing with the original story, many a times the industry is taking away from the story. He stressed, importance must be given here and that the focus must be on the ability to tell stories which will eventually sell rather than looking at only selling the stories.
Speaking about 'formula' as a safety net, Vats believes that formula works as a safety net at some level.
With minds being patterned in a particular format, and sometimes from the commercial point of view, one must believe in intuition. With reference to the western world, he added that the media industry in the West follows a pattern format leading to success.
Sudhanshu Vats believes that there will be a lot of custom use in the story and segmentation in the audience. According to him, there will be a set of audience that will love, and there will be one that doesn't. But in the future, it won't matter as every story can reach its audience and every audience their story.
The session ended on the note that the future can be rafted only from lessons learnt in the past. The media industry is in interesting times today, as it witnesses a disruptive process of embracing change to redefine itself for the future.
It is interesting how even regional channels like ABP Ananda got unprecedented traction, says Avinash Pandey, CEO, ABP News Network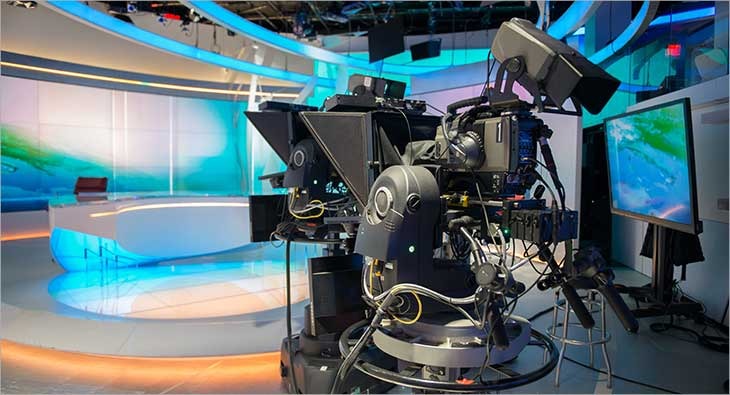 Even with the advent of digital platforms, news channels unlike the popular belief haven't lost their importance, say industry experts. The last one year has been a year of tremendous growth for news channels in terms of viewership.
On several occasions, like on March 1 – the day IAF Wing Commander Abhinandan Varthaman returned to India from Pakistan – the viewership of several news channels surpassed that of general entertainment channels. This trend is expected to grow further this year, thanks to the election season which is just round the corner.
"It has been a very news year. News channels that are credible, trustworthy and accepted as a brand that people love got their share of success from that. Brands like ours leveraged on the year being an eventful one and it is interesting how even regional channels like ABP Ananda got unprecedented traction," said Avinash Pandey, CEO, ABP News Network.
According to Pandey, the coming year will be even bigger with the poll season getting interesting by the day. "Polls are going to be bigger than any other event this year, even than the IPL. The counting day for instance will be the record-breaking day for news channels. Polls this year will be the biggest match played and news channels will gain from it. There will be at least 15-20 per cent growth in revenue. Even if we compare the number of advertisements to revenue, growth will be anywhere between 30 and 35 per cent," Pandey added.
Coming to the numbers, according to BARC, the gross impression in 000s for Aaj Tak in Week 8 of February during the Pulwama attack stood at 16,92,976 and the following week when Abhinandan returned to India it was 22,66,082. In the same two weeks, ABP News clocked 3,02,678 and 4,62,693 gross impression in 000s.
Other news channels too followed suit. Republic Bharat for instance stood at 1,41,681 gross impressions in the 8th week of February and in the 9th week it grossed 2,19,345 impressions.
"News is the biggest form of entertainment in the country after Bollywood and cricket in India and this year it is going to top the chart leaving the other two behind. On days of tension between India and Pakistan or the arrest of a movie star, people always turn to news channels because on such occasions news is where most of the entertainment is," said a leading media analyst who did not wish to be named.
For media agencies it is only but natural to have news channels peak in terms of viewership given the amount of news that has taken place in the recent times.
Explaining how viewership peaked with Pulwama attacks, Anita Nayyar, CEO - India & South East Asia, Havas Media Group, said: "An India-Pakistan match gets mad viewership. It was a war-like situation with strikes followed by the captivity of Abhinandan. It was also a very high tension time for both the countries. It is nothing new, it has happened in the past. Whenever a topical event happens, there has been a surge of viewership."
"As it is these channels have niche viewership. Given that the whole country was living on the edge watching what was happening, it is very logical that the Hindi news channels saw higher viewership. Looking forward, the elections will happen back to back and that's a huge genre which also adds to aggressiveness of news channels," Nayyar added.
So, what were the highlights of 2018 and the two and half months of the new year that made news channels score high on viewership? Other than the Pulwama attack and Abhinandan's capture and return, the other incidents which hogged the maximum limelight were Salman Khan's black buck case verdict in the 14th week of 2018, followed by Karnataka elections in the 29th week of the last year. This was followed by the no-confidence motion in the 29th week of 2018 and Atal Bihari Vajpayee's demise and the assembly poll results of six states.
While television retained its position as the largest segment, growth is expected to come from digital which will overtake filmed entertainment in 2019 and print by 2021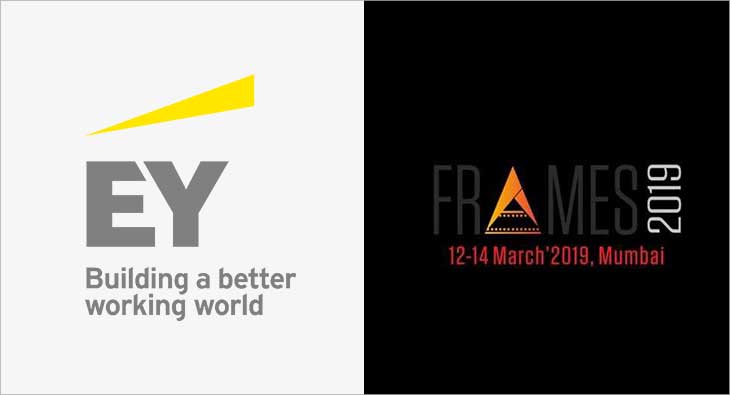 The Indian Media and Entertainment (M&E) sector reached Rs 1.67 trillion (US$23.9 billion) in 2018, a growth of 13.4% over 2017, states the EY-FICCI report 'A billion screens of opportunity,' launched on Tuesday at the FICCI Frames 2019 in Mumbai.
With its current trajectory, the M&E sector in India is expected to cross Rs 2.35 trillion (US$33.6 billion) by 2021, at a CAGR of 11.6%. While television retained its position as the largest segment, growth is expected to come from digital which will overtake filmed entertainment in 2019 and print by 2021. The report captures key insights from the exciting and fast-growing Indian M&E sector.
The sector continues to grow at a rate faster than the GDP, reflecting the increasing disposable income and economic growth. India has the second highest number of internet users after China with 570 million internet subscribers growing at 13% annually. The report estimates that approximately 2.5 million consumers in India today are digital only and would not normally use traditional media. It is expected that this customer base will to grow to 5 million by 2021. Traditional media companies spent 2018 building their customer data through second-screen interactive propositions, polls, house-to-house surveys, integration of third-party data, etc. Digital consumption will grow, and monetization avenues will see great innovation to cater to the new Indian customer segments. Telco bundling will drive consumption for a majority of Indian OTT audience. Advertising growth outpaced subscription growth and is expected to comprise 52% of the total pie by 2021.
Talking about the findings, Ashish Pherwani, Partner and Media & Entertainment Leader, EY India, stated, "The M&E sector has a significant opportunity given India's young demographics. The growth of digital infrastructure is further enabling Indians to fulfil the need for personal content consumption, across languages and genre. There is a large shift in consumer behaviour from mass produced content to specific content defined to audience segments. The sector has an opportunity to serve a billion screens in India and globally."
Uday Shankar, Vice President, FICCI and Chair, FICCI Media and Entertainment Division, said, "The Indian M&E sector is entering a phase of accelerated growth. The status quo is being shattered by digital disruptions and that's unshackling the creative economy in India like never before. These are exciting times for all it is to let our imagination and ambition guide us."
Key findings
Television
The TV industry grew from Rs 660 billion to Rs 740 billion in 2018, a growth of 12%. TV advertising grew 14% to Rs 305 billion while subscription grew 11% to Rs 435 billion. Television viewing households increased to 197 million, which is a 7.5% increase over 2016. Regional advertising growth outpaced national adverting growth on the back of national brands spending more to develop non-metro markets where GST created a level playing field between national and regional brands. 77% of time spent on television was on general entertainment content and film channels.
Key insights - Broadcasters have started combined selling of ads across OTT and linear platforms to enable better monetization of marquee properties and increased utilization of digital inventory. The impact of the TRAI Tariff Order can have implications on total viewership, free television uptake, channel MRP rates and advertising revenues. However, 2019 promises further growth due to the elections and the ICC World Cup. The television segment can reach INR 955 billion by 2021, with advertising growth at 10% and subscription growth at 8%.
Print
Print accounted for the second largest share of the Indian M&E sector, despite being static and growing at 0.7% to reach Rs 305.5 billion in 2018. Advertising revenues stood at Rs 217 billion and subscription revenues grew marginally by 1.2% to Rs 88.3 billion in 2018. Newspaper advertising de-grew 1% while magazine advertising fell 10%. The fall in advertising is due to both reduced ad volumes as well as pressure on effective rates. Hindi newspaper publications continued to lead with 37% of total ad volumes, while the share of English publications stood at 25%. Rising newsprint prices and a depreciation in the value of the Indian Rupee led to pressure on print sector margins in 2018.
Key insights – 2018 witnessed a 26% growth in digital news consumers over 2017 when 222 million people consumed news online. Page views grew 59% over 2017 and average time spent increased by almost 100% to 8 minutes per day in 2018. Print companies will tilt their sales pitch towards performance, linking physical space sales with digital inventory, activations (both physical and digital), interactive concepts like QR codes, digital couponing, etc. This will provide increased consumer data as well as a competitive plank to grow share of print.
Films
The Indian film segment grew 12.2% in 2018 to reach Rs 174.5 billion driven by the growth in digital/ OTT rights and overseas theatricals. All sub-segments, except home video grew. Domestic film revenues crossed Rs 100 billion with Net Box Office collections for Hindi films at Rs 32.5 billion – the highest ever for Hindi theatricals. Overseas theatricals grew to Rs 30 billion from Rs 25 billion in 2017 where China became the largest international market for Indian content. 98 Hollywood films were released in 2018 as compared to 105 in 2017. The box office collections of Hollywood films in India (inclusive of all their Indian language dubbed versions) was Rs 9.21 billion. Multiplexes drove up the screen count to 9,601, though single screens continued to reduce.
Key Insights:
Digital rights redefined the content consumption processes as the segment grew from Rs 8.5 billion to Rs 13.5 billion. Online platforms invested heavily in exclusive film rights and a digital-only film market has emerged. In-cinema advertising grew to Rs 7.5 billion in 2018 on the back of growing multiplex screens. Thirteen Hindi films entered the coveted Rs100 crore club in 2018, which is the highest ever. The digital only film market came into existence in 2018.
Digital media:
In 2018, digital media grew 42% to reach Rs 169 billion. Infrastructure propelled the growth in digital consumption. Digital ad spends grew 34% to Rs 154 billion and now contribute around 21% of the ad market. Digital subscription grew 262% to reach Rs 14 billion. Video subscription revenues almost grew three times in 2018 to reach Rs 13.4 billion, on the back of new and relaunched video streaming platforms, growth of smartphones, spread of affordable broadband, regional language content, exclusive content and live streaming of major cricket and other impact properties.
Key insights: Digital subscription reached Rs14 billion primarily due to telco bundling of content with their data plans to drive sales of data packs. The number of wireless subscribers grew from 1,167 million in December 2017 to 1,171 million in November 2018. This growth primarily came from rural subscribers who grew from 499 million to 526 million in the same period. Up to 60% of video viewership volumes were generated by telcos and the amount spent by them on acquiring content for their subscribers was Rs 3.5-4 billion
Mergers and Acquisitions in M&E
The India M&E sector witnessed an interesting mix of deal activity in 2018 both on the traditional as well as the new media front. The number of deals in M&E in 2018 remained the same at around 40 though the deal value more than doubled in 2018 to US$2.8 billion from US$1.3 billion in 2017. 41% of deals were in the digital segment in 2018, compared to 30% of deals in 2017 while deals in the gaming segment came next with 20% of the deals. The digital segment has been at the forefront of deal activity as India's demographic dividend in the form of smartphone users, internet penetration and improving bandwidth continues to grow exponentially. The consolidation wave in the M&E sector is expected to accelerate and continue as large media corporates strengthen their presence for achieving scale, reach and relevance. The sector is also gaining huge interest from global strategic players who want to be part of the rapid growth in this sector, on the back of greater availability of data.
Please click here to read the complete report.
The results of the survey by CVoter show that the Balakot strikes have re-positioned BJP for neutral voters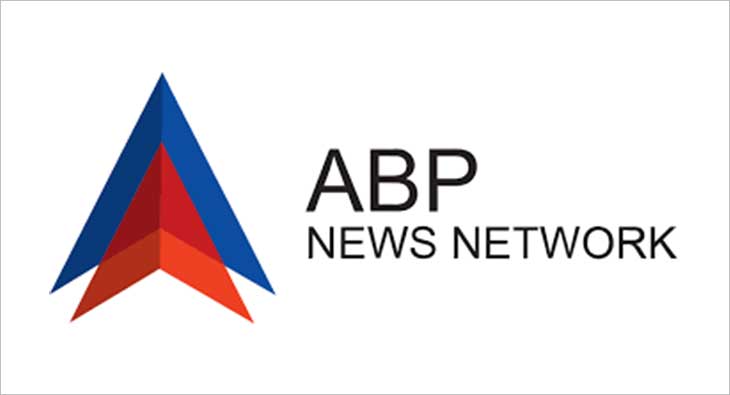 Desh Ka Mood, leading election programming of ABP news, has released a survey results by CVoter. The timeline of the survey was from the first week of February to the first week of March spread across India.
The survey findings showcased that the Balakot strikes have made BJP's core voters happy and repositioned the party for neutral voters, putting other opponents on defensive position. This entire episode has helped BJP consolidate its position just before the general elections with Prime Minister taking a central role as a protagonist. Survey result also shows that PM Modi is the first PM after Indira Gandhi to attack sovereign Pakistani territory.

Avinash Pandey, CEO, ABP News Network said, "We at ABP News Network have pioneered the art of bringing well researched and thoroughly analysed facts that provide a holistic perspective to the viewers. The trends presented by this edition of 'Desh Ka Mood' highlight the changing dynamism in the pitched political battle for the impending union elections 2019. The paradigm shift shows rhetorical hoopla and the changing mood of the nation after the Pulwama attack and the Balakot air stikes on POK by the Indian Air Force. This 'Desh Ka Mood' offers the current clear image of the political scenario within the country and the intricacies that are indicative of a hotly contested election."

He further added, "Desh Ka Mood not only offers a decisive perspective but also engages the discerning audience. ABP News Network has been steadfast in bringing this entire drama to the people and accentuated their entire comprehension of this political grandeur from the largest democracy in the world."

The survey shows a very interesting insight for the first-time - security issue competing and outdoing a bread and butter issue like unemployment.

Unemployment has been the number one issue as pointed in the survey. Unemployment was the number one issue for 29 per cent respondents in the first week of 2019, it has ever since moderated to 22 per cent by March 7.
Security issues and terror strikes had for most part remained a non-issue in the survey. Post-Pulwama there has been a meteoric rise in the importance of this issue. From a recall rate of around 2.6 per cent in the days preceding Pulwama attack, the issue has a striking recall rate of 26 per cent currently.

Pant will be hosting the channel's flagship show 'Hum to Poochenge'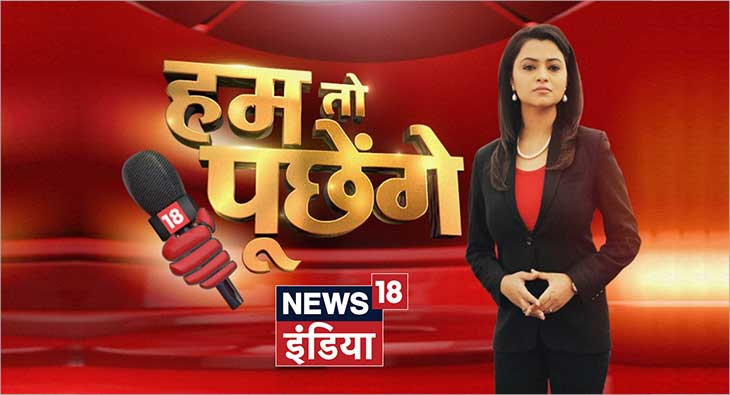 News18 India, the national Hindi news channel of Network18, has further strengthened its team of anchors with the appointment of Neha Pant.
Neha Pant will be hosting the channel's flagship show in evening prime-time 'Hum to Poochenge' and an early prime-time debate show at 4.45pm on the major developing story of the day. Additionally, she will also work closely with the editorial leadership and play a crucial role in the channel's extensive reportage of the upcoming General Elections.
'Hum Toh Poochenge' is the popular prime-time show that provides an in-depth analysis on the crucial issues through comprehensive debates between eminent subject experts and political commentators. The show focuses on the biggest news story of the day and features an intense debate between those at the center of it. During the show, channel invites viewers to give their views using Twitter, Facebook, SMS and the channel's website to ensure that the show is truly interactive and portrays people's views on the issue being discussed.
One of the most well-known faces of the Hindi news television, Pant has previously anchored live debate shows, interviews, big event coverage and news bulletins. Known for her balanced approach even during the most intense and highly vocal debates, Pant is equally at ease covering political news, interviews and doing in-depth story analysis.
For the first time states of Chhattisgarh, Goa, Haryana, Himachal Pradesh, Jharkhand, Manipur, Meghalaya, Mizoram, Nagaland, Tripura & Uttarakhand have got their own DD Channel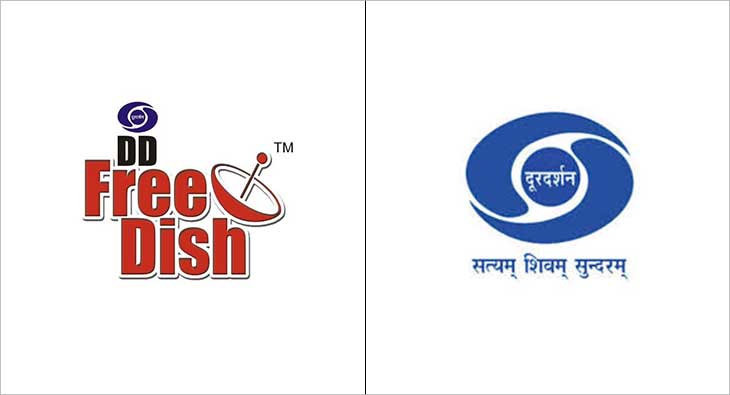 In a decision bound to further the outreach and accessibility of Doordarshan, Prasar Bharati has brought 11 more State DD Channels, including five channels of North-Eastern states, on the satellite footprint of India through DD Free Dish.
It is for the first time that the states of Chhattisgarh, Goa, Haryana, Himachal Pradesh, Jharkhand, Manipur, Meghalaya, Mizoram, Nagaland, Tripura and Uttarakhand have got their own DD Channel on a satellite network through DD Free Dish.
These state channels represent the regional aspirations of the local population. Providing a satellite network for these channels through DD Free Dish will not only increase visibility of these channels in the regions, but also give them an all-India presence.
The increased accessibility to regional broadcast will help promote regional culture and give opportunities to local talent as well.