The silent leader: IMPACT Person of the Year 2014 Punit Goenka
Punit Goenka, MD & CEO, ZEEL, traces with us his journey so far, sharing anecdotes from the past and his vision for the future
Punit Goenka, the 39-year-old MD & CEO of Zee Entertainment Enterprises Limited, is IMPACT Person of the Year, 2014, for being at the forefront of change in television audience measurement in the country, driving profitability in the broadcast sector, and steering ZEEL to steady growth
Punit Goenka, Managing Director & Chief Executive Officer of Zee Entertainment Enterprises Limited (ZEEL), is perhaps one of the most soft-spoken people one comes across in the industry, but that doesn't belie the strong leader within.
He runs a network that his father owns – albeit one of the biggest in the country – but leads the company with aplomb, setting his own pace of success while carrying his father's vision forward. After joining Zee TV in 2005 as a business head, Goenka took over as CEO in 2008. Today, ZEEL with a revenue of Rs 890 crore in FY14, offers 34 channels. The latest to join the arsenal was Zindagi this year, bringing Pakistani content to Indian viewers. The network is all set to launch yet another Hindi GEC in the last quarter of the current fiscal. With a strong foothold in the Indian market and a presence in 169 countries reaching over 670 million viewers, Goenka now has his eyes set on expanding Zee's global footprint and reaching a billion viewers by 2020. This lofty vision follows a realignment in philosophy and the tagline 'Vasudhaiva Kutumbakam' (meaning, the world is my family) that was promoted when the network completed 20 years in 2013.
Goenka is at the forefront of reforms in the broadcast industry, joining hands with other broadcasters to push digitization through the Indian Broadcasting Foundation (IBF). As Chairman of the Broadcast Audience Research Council (BARC), Goenka leads the initiative to create a new architecture for the television audience measurement and ratings system in the country. "BARC is committed to building a television audience measurement system that becomes the gold standard in its class worldwide. Given that BARC addresses a population of over 1 billion, of which over 0.6 billion have access to television in some form, I am confident that BARC will settle for nothing less than being the best," Goenka says.
Zee now sits at a comfortable No. 2 position in the TV firmament, but on his own success scale, Goenka gives himself a score of 3 out of 10, setting ambitious goals for his network. Here, Goenka traces with us his journey so far, sharing anecdotes from the past and his vision for the future.
"I never thought I would be running Zee myself...
Right from the time that he was vice-captain of the rugby team during his student days in Switzerland, Goenka saw in himself the makings of a leader. "It required a lot of leadership effort to bring the rugby team together," recalls Goenka, who entered the business at a very early age, learning his ropes rather than getting into a top position right from the start. The leader's role, when it came, was thus a natural progression for a man armed with hands-on experience and perspective about the business.
Of course, it had always been clear to Goenka that he belonged to a business family and that's where he would be one day, but he never really thought about which business he would take up. Very early on, he was enamoured by the Hospitality business. Even his early training at Esselworld was in sales, and he sold holiday packages to schools, with Virar as his territory. "I really enjoyed Hospitality. Now with Zee, entertainment is somewhat in that space... so it has pretty much played out as I imagined it would, though I never thought I would be running Zee myself," admits a candid Goenka.
Today, within his organization, there are certain qualities he looks for in people to single out the leaders from the rest. "The most critical factor in a leader is – is he a team player, is he a collaborator, does he carry not just his own team but even work seriously with peers? That's where I start. Integrity is another big quality that I look for, as we value integrity a lot," he adds.
"Live in today, do it well, rather than think about what next...
The best mantra that Goenka believes in is – Live in Today. "What I have today, I would rather do that better than even think about what next," he says. "Of course, I'm still young and do aspire to achieve larger goals personally – whether that's through Zee or Esselgroup, time will tell."
The evolution of Punit Goenka, from the early days at Essel Group to MD & CEO of ZEEL, is a story of hard work and determination. He had his share of unsuccessful businesses before moving to Zee. "I used to run the music publishing business that shut down in my time. I used to head our very aggressive satellite infrastructure programme as well, which didn't take off. I think I have wasted a lot of the Group's resources in my early years, and that has taught me the value of money. All those learnings helped me make Zee what it is today. A lot of learning had to happen from ground up. Today, I do believe that Zee is at a position where it will take off into something even bigger and better. I am happy that I was able to consolidate the business and restructure it under the guidance of my Chairman and father, Subhash Chandra. He is the visionary and I'm the implementer and that's how we complement each other," says Goenka, adding that he has always been known as Subhash Chandra's son; but the biggest achievement of his life will be the day Subhash Chandra is known as Punit Goenka's father.
"Zabaan ki keemat is more important than the written word or letter...
Goenka says his constant learning from his father is that first and foremost, a man has to be true to his word. "In our business, zabaan ki keemat is more important than the written word or letter. We've always learnt from him that at the end of the day, the interests of the entire extended Zee family – our staff, suppliers, customers and share-holders – have to be kept in mind before any decision is taken. That has helped me in making Zee one of the most profitable media companies in the country, and also in terms of margins globally," says Goenka.
When he was being given charge of Zee TV, it was in a dismal GRP of 77 points. Goenka remembers the Chairman telling him, "Isse bura toh tum kar hi nahin sakte, satattar GRP pe main tumhe de raha hoon, isse bura kya kar loge..." His own thoughts were that he only had room to go up. He relates an anecdote here: "At our monthly reviews, I used to present Zee TV. We had launched a show called Kam Ya Zyaada, which flopped miserably. The team had prepared a 30-slide presentation on why the show didn't work. While reviewing the presentation, I said it was sounding too defensive, and we needed to play on the front foot, whether we are outside or within the company; that's the only way to make things work. So I removed those 30 slides and put one slide, and it had the F-word. It said 'We F-ed it up'. During the review meeting, in front of about 30 people, I said if anyone wants more, I have a 30-slide presentation, but the fact of the matter is this. The Chairman then said, 'Move on, what's next? How do we build it back?' I took a risk and despite my team's apprehensions, said, 'Sir, the only way to build this channel back is going to be very slow and very painful. If you have the patience for it, I'm the person. If you don't have the patience for it, then there is nobody who has an overnight formula.' That's when he said 'Okay, I give you time, you have 12 months to show results. Before that nobody will question anything that is being done.' That kind of gave me and my team the confidence to go out and make it happen. The rest is history!"
"We heard out the consumer and gave him what he wants...
To get Zee back in the reckoning, Goenka and his team had to go back to the consumer, and ask, 'Why don't you like our content?' What they heard was: "We don't like your content because you are still living in the '90s. When the market was much smaller, the content was available only to the affluent class, the masses don't relate to a Kitty Party or Lipstick. We want social dramas." That's how Zee picked up social issues like Saat Phere, a dark girl syndrome marketed very differently. "We actually showed a mother and a son sitting – possibly the darkest mother and son available in the country – but the mother was saying, 'Mujhe bahu toh sundar aur gori chahiye. Beta kitna hi kala ho, bahu lekin gori chahiye.' These were very hard-hitting. Another show called Betiyaan, in which a father became so crazy about having a son that he married twice, while totally neglecting his daughters and even denying them education. Why this discrimination against girls? People caught on to such content, and started liking them. When my competition was showing opulent sets, I aired the story of a girl living in a jhopdi in Bihar. We created a clear differentiator in content and the consumer liked it. Thus, we earned back their respect," relates Goenka. "I can't say that I came up with an idea that made it successful, it is the consumer that we went back to and heard him and gave him what he wanted. That is the strategy."
"I build a great bond with my team, they are more like friends...
In 2005, when Goenka had just joined as business head of Zee TV, ratings used to be discussed on a Friday-to-Friday basis. They had just launched Saat Phere, and on Thursday night, somebody texted Goenka: 'Congratulations on the ratings of Saat Phere'. He was taken aback. How could somebody outside the company know the ratings before even he got to know? He called Tarun Mehra, the marketing head at that time, and asked how anyone could quote a figure that had not come from the ratings agency. Mehra said the ratings get uploaded on Thursday, and the practice at Zee was to download them on Friday. To Goenka, that was not acceptable. He summoned the entire team to the office, right then, which was a little past midnight. "Every Thursday night, as the ratings come, we will discuss them, make the plan for the next time period and then you all are free to go or I can even buy you dinner and drinks if you want after that. But until then, our day doesn't end," he told the team. Those were the early days, and it got him a lot of respect from the team that he wanted to take action immediately rather than lose 12 hours waiting for morning. Goenka thinks such checks significantly contributed to the turnaround of Zee TV. From a very poor No. 3 at that point of time – Zee slowly but steadily came up to today's strong No. 2 position.
"I build a great bond with my team, whichever team I work with. Therefore, they're no longer my subordinates, they become more like friends. They joke with me, they laugh with me, they eat with me, they drink with me, and we work together. It's a good feeling," shares Goenka, relating an anecdote about somebody asking him about his path to success right after he had been made CEO: "I said I only told my team one thing on Day 1 – all successes are yours, and all failures are mine. So don't be scared of failure, because most often you don't take a decision because you're scared of failing. All the blame for failures will come to me, all success will be recognized as yours. That's how we made it back."
"BARC is a legacy that I will leave behind for the industry...
"I think the biggest achievement for me is that I've been part of this Group at IBF, if you want to call it that, which has helped in shaping a lot of the future aspects of the television business – be it digitization which we led as a team or the 12-minute ad cap that I drove personally, that led to a lot of value increase for us. Apart from that, BARC is of course something towards which I'm working very actively. My target is that it should come out very soon, and start publishing data. The high is that it will redefine the way viewership is measured in this country and therefore how advertising is sold in this country. It's a legacy that I will leave behind for the industry and hopefully people will appreciate that and give me some credit, if not all of it," says Goenka.
"If I had to score from 1 to 10, I would say we are at 3...
Ask the young Zee chief to rate his own success in reaching his avowed life and career goals, and he gives himself a stark 3 on 10. "I don't think I have reached anywhere close to my career goals. In the global scenario, we have only scratched the surface. Given a country of our size, and the talent that exists here, nobody has actually tapped that fully. We only talk about formats being adapted from international markets to India, we have not even thought about or started working on how to create formats from India which can go global. Today, if the entertainment or television business contributes largely to our bottomline, there's no reason why new media cannot be equal to that, if not more. Did we launch Ditto for just three million subscribers? No. it's supposed to cater to a much larger audience base. It is a good service, but it's nowhere close to what it can be.
If I had to score from 1 to 10, I would say we are at 3 today. The journey is long and a lot can be done," says Goenka.
The last episode of CID will be aired on October 27, 2018.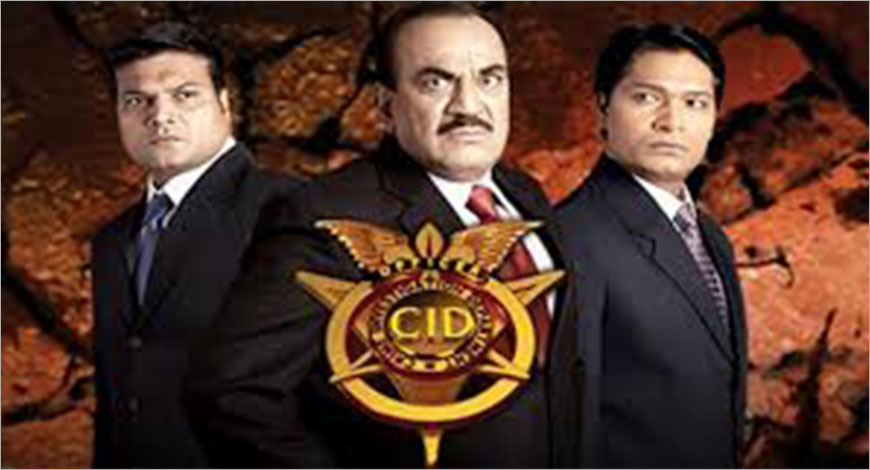 One of the most loved crime thriller shows on Indian television, CID, is all set to take an "intermittent break", Sony Entertainment Television said in a statement on Tuesday.
The last episode of CID, which is one of the longest running shows in the history of television, will be aired on October 27, 2018.
"Having completed 20 years, CID, is the longest running cult show on Sony Entertainment Television. It has been a great journey so far, along with Fireworks Productions, and CID will now take an intermittent break starting October 28, 2018," the statement read.
However, keeping the possibility of a comeback alive, the network further said, "The show will gear up for a renewed season with a lot more contextual cases keeping alive the thrill that the audience has experienced so far."
Entertaining the viewers for 20 long years, some of the characters of the detective serial—ACP Pradyuman, Senior Inspector Abhijeet, Senior Inspector Daya—have become quite popular.
The second test match was aired on October 12-14 in which India won by 10 wickets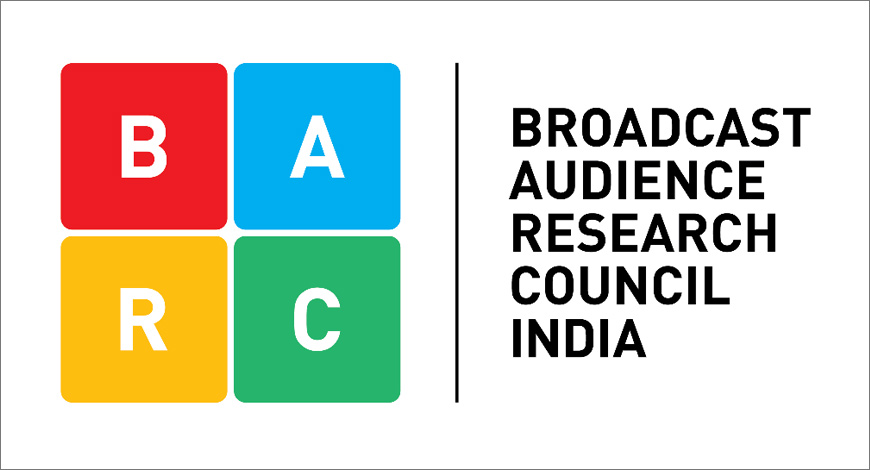 India and West Indies second test match has garnered 2.3 million impressions in week 41 of Broadcast Audience Research Council (BARC) India.
The first test match was aired on October 4-6 and second test match was aired on October 12-14 in which India won by 10 wickets.
In week 41, Star Sports 1 Hindi bagged first spot with 161 million impressions followed by Star Sports First on second slot with 133 million impressions and Sony Ten 1 on third slot with 122 million impressions. Sony Ten 3 and Star Sports 2 bagged fourth and fifth slot with 62.2 million impressions and 58.5 million impressions respectively.
The match has been telecast in three languages across Star India' five sports channels including Star Sports 1, Star Sports 1 HD, Star Sports 1 Hindi, Star Sports 1 Hindi HD and Star Sports 1 Tamil. The ongoing PayTM ODI series which was started on October 21, 2018 will be followed by the T20 series on November 4, 2018.
Star India has asked the woman to reach out to Star Internal Committee or directly to the external member of the Star IC.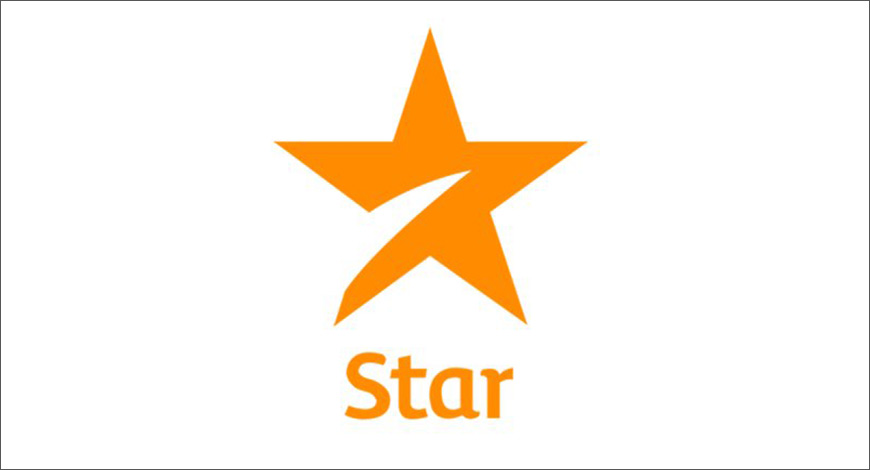 Star India on Monday responded to allegations levelled against them under the #MeToo campaign. The network reached out to the anonymous accuser on Twitter.
In a Tweet, Star India has asked the woman to reach out to the Star Internal Committee (Star IC) or directly to the external member of the Star IC. The woman had made accusations through several tweets.
You are requested to respond and reach out to the Star IC or directly to the external member of the Star IC pic.twitter.com/D3rgWIQajq

— Star TV Network (@starindia) 19 October 2018
For television, the festive season began in October, when at least seven new shows were launched 
It is that time of the year again when Hindi General Entertainment Channels (GECs) don the festive look and go on the full swing, betting high on new shows and exciting lineups to make the television screen more lively.
Given the fact that TV viewing is expected to be high around the festivals, broadcasters have made it a point to create special programming or new shows. The festive season began in October, when Hindi GECs saw the launch of at least seven new shows.
The month started with Star Bharat's new show Radha Krishn, Star Plus' dancing reality show Dance Plus 4, SaReGaMaPa's new season on Zee TV, India's Got Talent's new season on Colors TV, Love Me India on &TV, Alladin on Sab TV and many more.
Taking it a notch higher, Hindi GECs, apart from airing a special lineup for Diwali, are preparing for some more launches. After bringing an assortment of new shows such as Kasauti Zindagi Ki 2 and Dance Plus 4, Star Plus is launching a new mythological show, Karan Sangini, on October 22. Based on Kavita Kane's novel Karna's Wife: The Outcast's Queen, the show will be aired at 7 pm, Monday-Friday. According to media reports, the channel is also bringing a spin-off to one of its most popular and longest running shows Yeh Hai Mohabbatein. Apart from that, the famous show Shararat's sequel is in the pipeline. Also, Star Bharat's new offering is Kaal Bhairav Rahasya 2. The date and time of the show have not yet been announced.
Colors' also released new shows this month, including Bigg Boss, India's Got Talent and Daastan E Mohabbat. Until December, the channel's non-fiction slot is packed with Bigg Boss and India's Got Talent. Khatro Ke Khiladi Season 9 is the next offering.
After launching five new shows in the last one month, the slots are currently full on Zee TV, but there is an upcoming horror show Mohini, which is slated to release by the end of November. The show is still in its initial stages.
Sony Entertainment Television launched its two biggest properties, Indian Idol and KBC's new season last month. The coming months will see the comeback of Kapil Sharma's show, along with Ladies Special and Super Dancer's new season.
exchange4media Group Service
The move, the ministry feels, will provide access of sporting events of national importance to maximum people on a free-to-air basis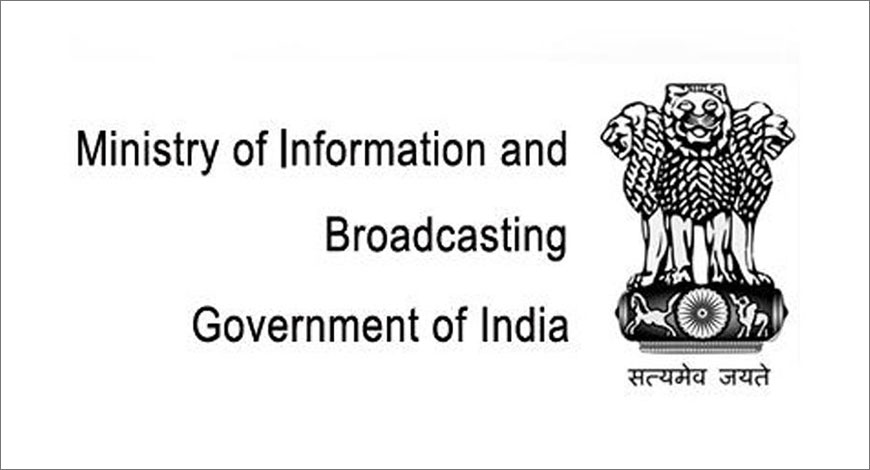 With an objective to provide access of sporting events of national importance to maximum people on a free-to-air basis, the Ministry of Information and Broadcasting (MIB) has proposed to change the norms for mandatory sharing of sports broadcasting feed.
The ministry has issued a notice which reads, "No content rights owner or holder and no television or radio broadcasting service provider shall carry a live television broadcast on any cable or Direct-to-Home network or radio commentary broadcast in India of sporting events of national importance, unless it simultaneously shares the live broadcasting signal, without its advertisements, with the Prasar Bharati to enable them to re-transmit the same on its terrestrial networks and Direct-to-Home networks in such manner and on such terms and conditions as may be specified."
Explaining the reason behind the proposal, the notice states, "The Sub-section 8(1) of The Cable Television Networks (Regulation) Act, 1995 provides that: the Central government may, by notification in the Official Gazette, specify the names of Doordarshan channels or the channels operated by or on behalf of Parliament, to be mandatorily carried by the cable operators in their cable service and the manner of reception and re-transmission of such channels". In exercise of powers conferred by sub-section (1) of section 8 of the Cable Television networks (Regulation) Act, 1995, the Central Government has specified DD National and DD Sports as channels to be mandatorily carried by the cable operators.
However, as per provisions of the Sports Act, the live feed received by Prasar Bharati from the content rights owners or holders is only for the purpose of re-transmission of the said signals on Doordarshan's own Terrestrial and DTH network (DD FreeDish) and not for cable operators/other networks. As such, the viewers who do not have DD FreeDish or Doordarshan's terrestrial network are either unable to watch these sporting events of national importance or are compelled to watch these sporting events on highly priced sports channels and thus, the very objective with which the Parliament had enacted the Sports Act, has been defeated, the ministry said in the notice.
exchange4media Group Service
Technology has made kids quite a demanding audience and TV will have to either innovate massively or miss the bus, feel experts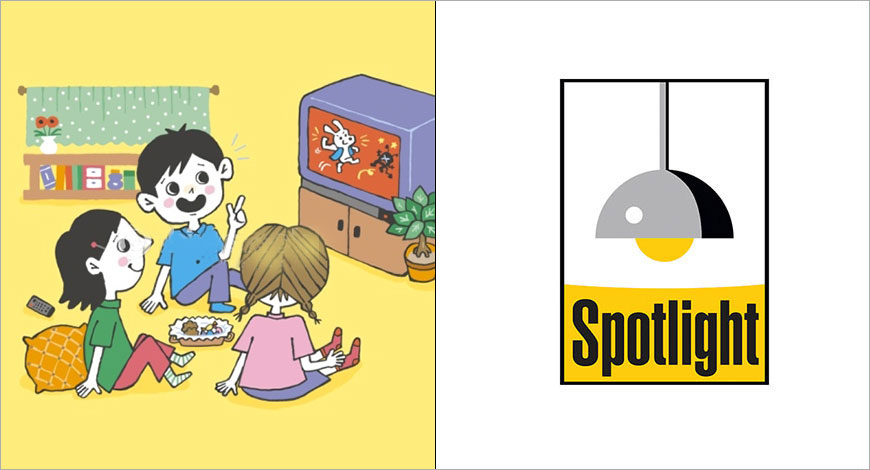 Kids genre is a space that none of the TV players should be ignoring. BARC India data says that there is particularly huge scope for growth of regional content in the kids' entertainment space. The target age group for kids specific channels ranges from 2 to 14 years. Given that vacations are about to begin all over India in the next few days, TV consumption of kids is expected to go much higher than it already is. Innovative content is now the name of the game as kids are no longer just happy watching shows such as He-man, Aladdin, Popeye, Shaktiman to name a few- as was the case till a few years ago. Kids particularly belonging to South India have had even lesser choice with regard to TV shows as the abovementioned shows were dubbed for them in their regional languages. What lacks is localisation of content.
It was only a few years ago that the general entertainment channels in South India slowly started introducing specific kids programs. The first animated Malayalam serial named Kaatile Kannan was aired in early 2000 on Doordarshan. Sun TV came up with a fantasy drama named My Dear Bootham targeted at kids during that period. Surya TV hosted a television call-in show for kids by the name Hai Kids. Few reality and quiz shows for kids were broadcast in South Indian GEC channels such as Asianet, Amrita TV, Mazhavil Manorama, Star Vijay, Colors Tamil etc. But much still needs to be done to spiff up this space as it has immense potential to become a game changer for players in South.
Technology has changed every aspect of our lives and TV viewership patterns are no different. That no big revolution has happened in terms of kids programs in South India is only adding to the fact that kids are moving to digital instead of consuming what is handed out to them on their TV screens. With smart phones and tablets becoming an inevitable part of every kid's life, it's high time channels brought in some serious innovation in kids programming.
Speaking on the innovation (or lack of it) of kid's content in the South Indian TV space, Kishan Kumar, Managing Partner, Wavemaker, says, "South is over-indexed on prosperity, economic growth, brand consciousness and purchase parity. We all know that it is also over-indexed on TV viewership. So ideally, kids as a genre should be flourishing in South especially with the pester-power these kids enjoy. However, I feel that kids as a genre is probably the least innovative in South."
According to Kumar, South Indian channels don't invest much on content compared to national kids channels.
"None of the major players except Sun has invested in this genre. Advertisers too haven't been doing justice to the genre by backing it with investments. And now with the advent of digital, TV is soon vanishing to be the lead entertainment option for kids. Overall, it is not a great sign, I must say! However, since South channels don't invest much on content compared to national kids channels, their cost overheads will also be lower," adds Kumar.
Saikat Mohanty, Vice President at Zenith is also of the opinion that the kids' space in South TV sector is behind in terms of innovation.
"The kids' space in Southern TV industry is behind in terms of innovation. The current content is mostly dubbed, which really does not bring out the real flavour of the channel or the culture of that market. While it garners decent eyeballs, from a content viewpoint, there can be a lot more that can be done," says Mohanty.
Current scenario
There are four channels in the Regional (south) space specifically for kids from SUN TV Network- Chutti TV (Tamil) launched in 2007, Chintu TV (Kannada), Kushi TV (Telugu) launched in 2009, Kochu TV (Malayalam) launched in 2011. But even today, most of the programs being broadcast on these channels is dubbed content with scant exceptions- for instance, a program named Maya based on technologies like Virtual Reality (VR) and Augmented Reality (AR) broadcast on Kushi TV.
Speaking on the innovative programs by Sun Network in the kids space, Kavitha Jaubin, Cluster Head- Content acquisition and kids entertainment, SUN TV Network, says, " We have done shows based on trending technologies like virtual reality and augmented reality in Kushi TV (Telugu), rightly named as Maya. We have touched human lives with Kochu TV's Snehakootam (Malayalam) setting up flood relief activities. Chutti TV (Tamil) has never failed to entertain its audience in the comfort of their homes with its Motion Capture Games. We stay updated with what the kids want, be it fashion or ideas that excite them. All the four channels - Chutti, Chintu, Kushi and Kochu- use every day occasions to make it interesting for the kids who participate or view us. Since we have region based channels, it adds up to our positives and keeps us growing in the given space."
Anto Puthiry, Vice President, Flowers TV, says, " Flowers TV has catered to every target group despite age and gender, so is the approach towards kids genre. Since its launch, the channel has placed importance on kids' shows starting with Kutty Kalavara followed by Katturumbe - which is a major flagship program on the channel to finally launching an International level music reality show-TOP SINGER, which is exclusively for children between the age group of 6-14 years."
Viewership Patterns
According to BARC Data, viewers in South begin their day early including kids. Viewership of Kids' channels starts rising from 5:30 am and peaks between 8:00-8:30 am on weekdays. On weekend mornings, it peaks between 9:00-9:30 am.
"On Weekdays, Kids' viewership peaks twice, once in the morning, and again in the evening from 5:00 pm-5:30 pm as kids return from school," says BARC Data.
Coming to the channel viewership impressions, Kushi TV has an average impressions of 17.6 million, 15.4 million is for Chutti TV, Kochu TV is 12.4 million and Chintu TV has average impressions of 11.3 million.
According to BARC, the top 5- categories of advertisers of these channels are Milk beverages, toilet/floor cleaners, toilet soaps, sugar confectionaries and biscuits.
Top 5 categories & advertiser
Week 1-37, 2018
Channels: Kushi TV, Chutti TV, Kochu TV, Chintu TV
| | | | | | |
| --- | --- | --- | --- | --- | --- |
| | | Category | | No. Insertions | |
| 1 | | MILK BEVERAGES | | 85379 | |
| 2 | | TOILET/FLOOR CLEANERS | | 56012 | |
| 3 | | TOILET SOAPS | | 51192 | |
| 4 | | SUGAR CONFECTIONARIES | | 45289 | |
| 5 | | BISCUITS | | 27944 | |
| | | | | | |
The top advertisers for the channels include Reckitt Benckiser, Hindustan Lever Ltd, ITC Ltd, Glaxo Smithkline Consumer Health, Smithkline Beecham, says BARC Data.

Advertiser

No. Insertions

1

RECKITT BENCKISER (INDIA) LTD

100616

2

HINDUSTAN LEVER LTD

72409

3

ITC LTD

43481

4

GLAXO SMITHKLINE CONSUMER HEALTH

35842

5

SMITHKLINE BEECHAM

35577
Challenges and solutions
"The evolution of technology has taken over all aspects of our lives and it has influenced the younger generation in a massive way. Today, kids are engaging and not just viewing. Kids across the globe have made content creation the planet's single largest shared obsession," says Jaubin.
According to Mohanty, the overall spends done in South kids shows/channels account to about 3-4% of the overall spends.
Pointing out the challenges and reasons behind it, Mohanty says, " There is no newness in content, most of the content is dubbed. Kids are moving towards digital (Youtube, Netflix, Voot etc), where the repository of content is huge. It's anytime watch and there is no appointment viewing."
"On an average, I don't think kids genre is more than 2-3% of the TV adex. And that's far lower compared to the viewership share of the genre. Even if it include kids shows in GECs, the percentage won't be more than 5-6%. This can only change if more quality content gets created and more categories participate," concludes Kumar.
As pointed out by Mohanty and Kumar, localisation of content is the way forward for kids' channels in South India. It's either that or losing out to the digital wave.
Senior Reporter, exchange4media, Bangalore Neethu reports on media, marketing and advertising industry. In the past she has reported on start-ups, education and health sector for over 6 years.
SPN will show all races of ABB FIA Formula E Championship for further two seasons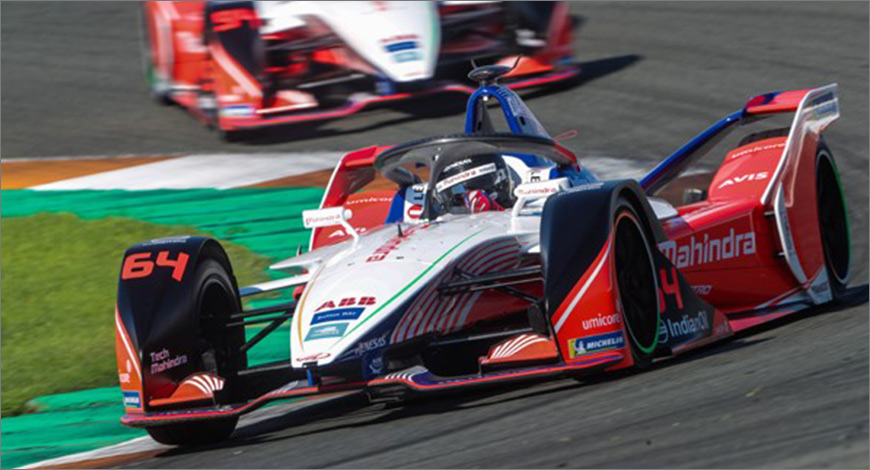 Sony Pictures Network India (SPN) will continue to broadcast each round of the ABB FIA Formula E Championship for a further two seasons across the Indian sub-continent, including India, Pakistan, Sri Lanka and Bangladesh.
The fifth season of the ABB FIA Formula E championship will kick off in Saudi Arabia on December 15, 2018 and the final round will be hosted by New York City on July 14, 2019. This year will see the sport further evolve as they unleash the second-generation pure electric race cars.
SPN will show action from every E-Prix throughout the course of the season, alongside analysis and reaction with supplementary magazine shows and highlights packages.
With the participation of automobile manufacturing giant Mahindra & Mahindra, Indian following for the championship is very high. Mahindra Racing has finished on 4th & 3rd positions in the last two years of the championship.
Talking about the partnership, Rajesh Kaul, Chief Revenue Officer- Distribution and Head - Sports, Sony Pictures Networks India, said, "We are thrilled to extend our partnership with ABB FIA Formula E after the positive response and viewership we have seen over the past year. This series is especially exciting given the innovation and the potential it has for the future. At SPN, we are focused on providing a multi-sport viewing culture and the ABB FIA Formula E Championship further strengthens our vast portfolio."
Ali Russell, Media & Business Development Director, Formula E, said, "As we approach the start of the new season, it's great news to retain SPN as exclusive broadcaster across the Indian sub-continent. With the increased demand and appetite for the ABB FIA Formula E Championship in India, we're excited to bring eager fans and Mahindra Racing supporters the best that the electric street racing series has to offer for another two seasons."
exchange4media Group Service
Market leaders in the South GEC - Colors Kannada, Asianet, SUN TV and Star Maa retained their top positions this week too
The Week 41 data of the Broadcast Audience Research Council India (BARC) has been released. SUN TV maintained its first position in the across the genre category with 1 billion impressions. Star Maa which was in the third spot in Week 40, climbed down four spots to claim the seventh position with 702 million impressions.
Like the previous weeks market leaders in the South GEC, Colors Kannada, Asianet, SUN TV and Star Maa retained their top positions this week too.
Kannada
Colors Kannada bagged the first spot in Kannada GEC category with 459 million impressions followed by Zee Kannada with 407 million impressions. Udaya TV came third with 220 million impressions followed by Udaya Movies with 194 million impressions. The fifth spot was bagged by Star Suvarna with 161 million impressions.
The first two spots in the program category was bagged by Colors Kannada with its 'Lakshmi Baaramma' bagging the first spot with 7.1 million impressions. The third spot in the program category was clinched by Zee Kannada's 'Comedy Khiladigalu Championship'. The fourth and fifth spot was bagged by prime time serials of Colors Kannada.
Malayalam
Asianet bagged the first spot in Malayalam GEC category with 290 million impressions. Surya TV which was in the second spot last week climbed down one spot to bag the third spot with 81.1 million impressions. Flowers TV bagged the second spot with 96.1 million impressions. Mazhavil Manorama came fourth with 79.2 million impressions followed by Asianet movies with 64.4 million impressions.
All five spots in the program category was bagged by the prime-time serials of Asianet.
Tamil
SUN TV clinched the first spot with 941 million impressions. Zee Tamil climbed one spot up with 490 million impressions claiming the second spot followed by Star Vijay with 469 million impressions. KTV bagged the fourth spot with 283 million impressions followed by Sun Life with 103 million impressions.
The first four spot in the program category was claimed by SUN TV with its prime -time serial 'Naayagi' with 11.6 million impressions. Zee Tamil's 'Yaaradi Nee Mohini' grabbed the fifth spot with 8.9 million impressions
Telugu
Star Maa claimed the first spot with 660 million impressions followed by Gemini TV with 494 million impressions. Zee Telugu which was on the second spot last week bagged the third spot with 474 million impressions. ETV Telugu bagged the fourth spot with 438 million impressions followed by Gemini Movies with 216 million impressions.
Star Maa bagged all the top 5 spots in the program category with 'Karthika Deepam' in the first spot with 12.8 million impressions
exchange4media Group Service
Star Plus and Zee Anmol continued to lead urban and rural markets, respectively.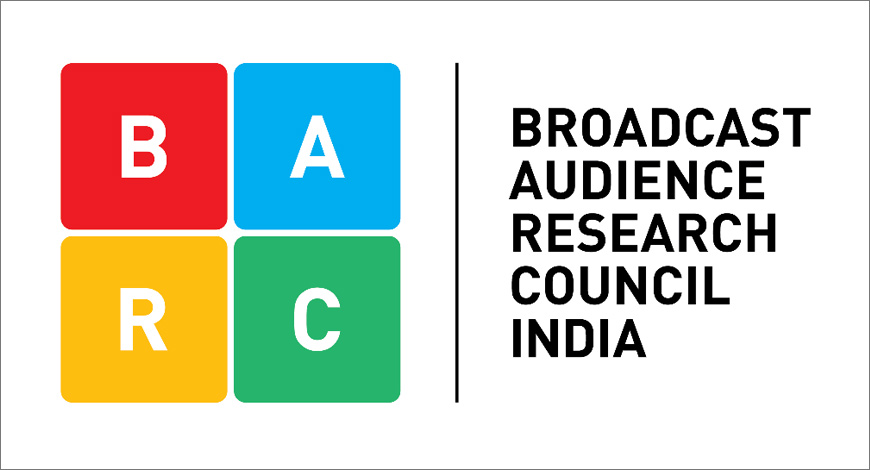 Star Utsav toppled Zee Anmol to bag the leadership position in the overall market with 868 million impressions in Week 41 of Broadcast Audience Research Council (BARC) India data. Zee Anmol slipped to the second spot with 804 million impressions and Star Bharat bagged the third position with 748 million impressions.
Colors' Naagin3 continued to lead the list of top five programmes in the overall market with 13.4 million impressions, followed by Zee Anmol's Kumkum Bhagya on second slot with 12.7 million impressions and Zee TV's Kundali Bhagya on the third spot with 12.3 million impressions. Zee Anmol's Mahek and Star Bharat's Radhakrishn stood at number four and five positions with 10.9 million and 10.6 million impressions, respectively.
Hindi GEC Urban
Star Plus continued to lead the urban GEC market with 486 million impressions, followed by Sony Entertainment Television on second spot with 456 million impressions. Zee TV stood on Number 3 with 416 million impressions. Colors took the fourth position and Star Bharat the fifth position with 408 and 358 million impressions, respectively
Colors' Naagin3 continued to dominate the list of top five programmes in the urban market as well, with 9.0 million impressions. Zee TV's Kundali Bhagya bagged the second spot with 7.4 million impressions followed by Star Plus' Yeh Rishta Kya Kehlata Hai and Kulfi Kumar Bajewala on third and fourth spots with 7.3 and 6.7 million impressions, respectively. Sony Entertainment Television's KBC stood on the fifth spot with 6.1 million impressions.
Hindi GEC Rural
Zee Anmol leads the rural market with 660 million impressions, followed by Star Utsav on the second spot with 631 million impressions and Sony Pal on the third with 428 million impressions. Star Bharat and Dangal TV stood on the fourth and fifth positions with 389 million impressions and 352 million impressions, respectively.
Zee Anmol's Kumkum Bhagya continued to lead the list of top five programmes with 10.6 million impressions followed by Mahek on the same channel at second slot with 9.0 million impressions. Star Utsav's Rabba Ve and Veera bagged third and fourth spots with 6.9 and 6.1 million impressions, respectively. Sony Pal's Taarak Mehta Ka Ooltah Chashma stood at Number 5 with 5.8 million impressions.
exchange4media Group Service
The channel will feature news on the ever expanding and new developing areas in Maharashtra and its outskirts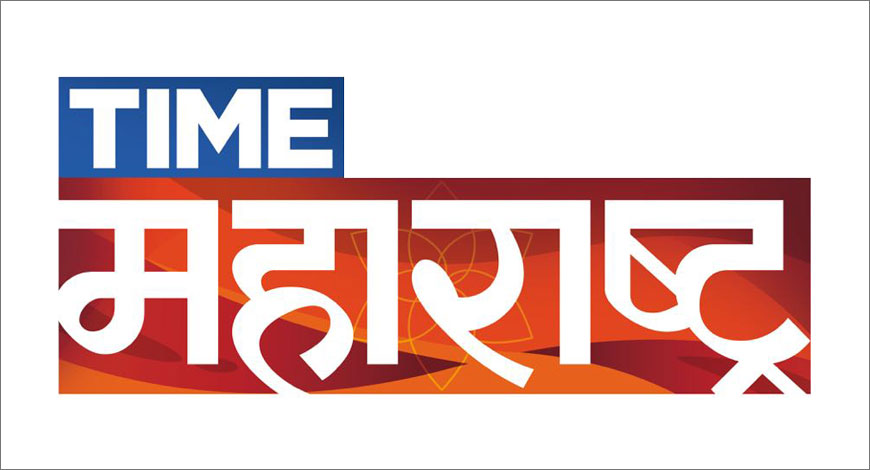 Viasys Digital Network Pvt. Ltd's Founder and Chairman, Sudesh Bhosle, launches Time Maharashtra, a 24/7 Marathi news channel with its reach across Maharashtra and beyond.
The channel is a blend of media and IT skills bagged by a deep understanding of global media under Editor-in- Chief of Time Maharashtra and former Member of Parliament, Bharatkumar Raut.
The channel will feature news on the ever expanding and new developing areas in Maharashtra and its outskirts. It will focus on sanctity of news, maintaining equidistance with politics and social responsibilities. The aim is to cater to all sections of society in Maharashtra and Marathi speaking diaspora. The channel will provide universal viewership globally for all age groups and gender. Raut is approaching the channel with the vision - 'And we feed something for everybody and everything for anybody'.
The channel will be FTA (Free to air) and will also be carried on all leading platforms.

exchange4media Group Service