ALTBalaji welcomes Pammi Aunty and her family
After launching the stand-up comedy playlist, ALTBalajicontinues the tradition of bringing laughter to its viewers with this show by
Published - 20-June-2017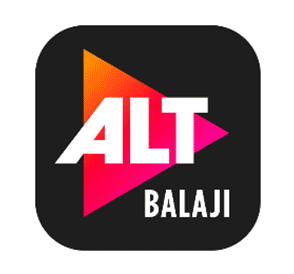 ALTBalaji brings a new comedy show to its viewers. The digital show will showcase Pammi Aunty (aka SsumierPasricha) and her maddening dysfunctional family. The highlight of the yet-to-be-named show is that all the characters are played by Pasricha himself.

The audience will get to meet PammiAunty'slarger-than-life funny family. Her 'America-returned' son Timmi, fireball draped maid Shanti Shole and one amusing neighbour KishoriLal will add zest to the antics. After launching the stand-up comedy playlist, ALTBalajicontinues the tradition of bringing laughter to its viewers with this show. The character of Pammi Aunty is much loved on social media; her funny anecdotes on life and people have been a source of enjoyment for the masses.
Speaking about the show, SsumierPasricha said, "ALTBalaji has been a perfect platform to bring this show to the audience. The most exciting part is that I get to enact four characters in one show; it is aonce-in-a-lifetime opportunity for any actor. The entire show is Ekta's vision and it was her idea for me to play multiple roles. It would be interesting for viewers to see hysterical relationship dynamics between the members of this family. I am fortunate to get this opportunity and excited to begin shooting."
For more updates, subscribe to exchange4media's WhatsApp Channel- https://bit.ly/2QUdLCK
110 screens strong across the country and poised for adding 100 more by March 2020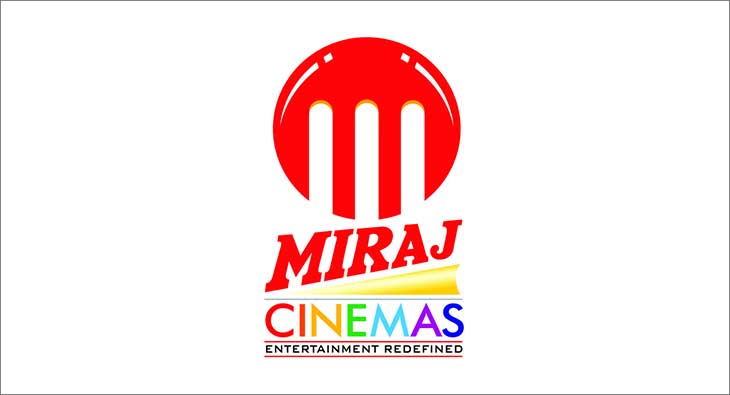 Miraj Cinemas has touched the 100-screen milestone.
Since its inception, the company has been taking giant strides lodging its entry among the top 5 players within the category in just 5 years. Miraj is now present in 14 states and 40 locations in the country operating 110 screens.
Commenting on reaching a 100-screen milestone, Madan Paliwal, Chairman of Miraj Group, asserted, "It is a happy moment for the whole Miraj family today to become 100 screen multiplex players in the country. From here on we expect Miraj Cinema's growth will be much faster where we will aim to touch the 200-screen milestone pan India by March 2020. This aggressive expansion will be fuelled by an investment of Rs 200 crore by the company from internal accrual and mix of debt and equity."
Miraj's prima facie objective is customer satisfaction while coming up with a new cinema. In keeping with its mission, the multiplex chain ensures the best movie watching experience.
Amit Sharma, MD of Miraj Entertainment, stated, "We are thankful to our valued customers, & partners for supporting and trusting is in our journey so far. India's multiplex industry that is characterized by lower screen rate ratio and rising demand of movie consumption will give us opportunities for more growth in the coming days. We are committed to ensure the best movie watching experience at an affordable price."
For more updates, subscribe to exchange4media's WhatsApp Channel- https://bit.ly/2QUdLCK
Borys Minaiev from Ukraine and Gennady Korotkevich from Belarus won the title of SnackDown Champions and a cash prize of $10,000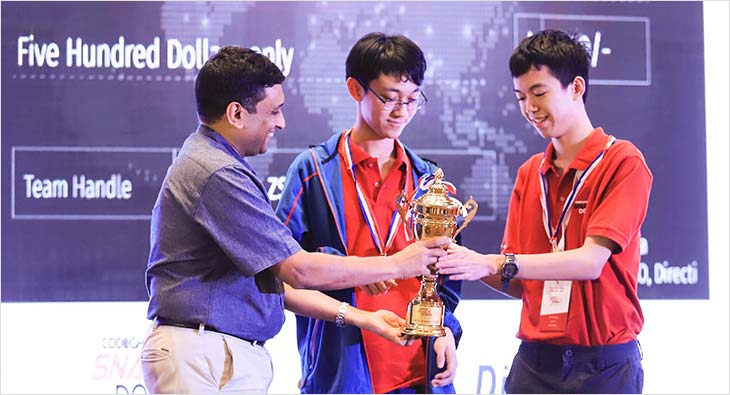 Dozens of programmers from all over the world took part in India's biggest programming event: SnackDown 2019 - a global programming tournament organized by CodeChef – at Bengaluru.
The competition lasted five hours and contestants were given 10 algorithmic problems. Borys Minaiev from Ukraine and Gennady Korotkevich from Belarus came together to take home the coveted title of SnackDown Champions as well as a cash prize of $10,000.
The 1st runners up were Oleg Merkurev and Aleksei Daniliuk from Russia while the 2nd runner-up slot was claimed by Ji Ruyi and Yuhao Du from China.
It was a tense battle right down to the finish with the winning team making a successful problem submission during the last 30 seconds of the contest. This was a second SnackDown win for Borys and Gennady who had previously lifted the SnackDown cup in 2016. In the current edition, they defeated SnackDown defending champions Aleksei and Oleg.
SnackDown also rewarded the best School team: Shih-Yu Wang from National Experimental High School, Taiwan and Yeoh Zi Song from Chung Ling High School, Malaysia, as well as the best women's team, had Xiaoou Zhou and Jiayi Mao from China.
This year, SnackDown opened to registrations from over 27,000 teams comprising of more than 40,000 programmers from different parts of the globe participating in different rounds of the contest.
The finale saw 26 international teams comprising of 51 individuals from 13 different countries who competed against one another under one roof. Additionally, the top 10 Indian teams and 3 school teams from India were invited to the on-site finals to meet and interact with the best programmers, adding another facet to this event, making it the only event of this scale to give exposure to the young programming talent from India.
The best Indian team this year, comprising of Ginuga Saketh and Yash Chandnani, both from IIT Kanpur stood at the 25th position.
Bhavin Turakhia, CEO and Co-Founder of Directi, said, "Year after year, participants at SnackDown continue to fascinate and thrill us with their talent and dedication to programming. SnackDown represents the best talent in the programming community and it's a great feeling knowing that they enjoy our competitions. I hope that this competition and CodeChef's other efforts continue to inspire programmers of all ages and skill levels to continually improve their own abilities and in turn, improve the standard of programming in India and overseas too."
"We are humbled with the response we received for this edition. We are always amazed by the talent and passion of the teams which only seems to grow every year. In particular, we want SnackDown to be a platform where the best Indian programmers can meet and interact with their overseas counterparts and judging by our successful activities and interactive sessions, it makes me happy to see that happening," said Anup Kalbalia, BU Head, CodeChef.
For more updates, subscribe to exchange4media's WhatsApp Channel- https://bit.ly/2QUdLCK
The film that premiered at the Sundance Film Festival at Utah has been directed by Shawn Christensen and stars Logan Lerman, Elle Fanning, Michelle Monaghan, Nathan Lane and Kyle Chandler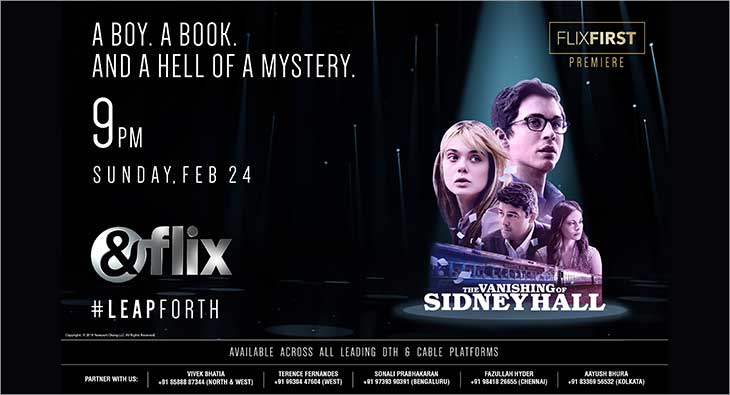 Dealing with accidental success and then just leaving it all behind to disappear into an unknown land, is not a phenomenon we see every day. Though we have heard multiple tales of those who lose purpose in life while at the peak of their success, Sidney Hall's story is one where he achieves success very early in life only too drop of the radar, quite suddenly. &flix, the destination for the biggest Hollywood Hits, is all set to premiere its next Flix First Premiere - The Vanishing of Sidney Hall on Sunday, February 24 at 9 PM.
The film that premiered at the Sundance Film Festival at Utah has been directed by Shawn Christensen and stars Logan Lerman, Elle Fanning, Michelle Monaghan, Nathan Lane and Kyle Chandler. This mystery drama follows the life of Sidney Hall, a novelist who gets the taste of success too soon. Being a non-conformist all through his teenage years, the film depicts his journey through flashbacks and flash-forwards. Sidney follows his passion to write with no one to support him, other than his English professor and his new girlfriend Melody. Everything is going fine for Sidney until he finds a set of tapes which have recordings of Judge Newport. The tapes that eventually get destroyed in a fire lead to the suicide of Brett (Judge Newport's son), inspiring Sidney to write his first yet controversial novel called "Suburban Tragedy."
On one hand, the book was a huge success but on the other led to a series of unfortunate events in the life of Sidney Hall, including the tragic death of his now wife, Melody. The novelist then goes absconding for a good five years until a detective goes in search of him.
Does Sidney Hall get back to a normal life? Could he have handled success better? Watch this mysterious Flix First Premiere to find out.
For more updates, subscribe to exchange4media's WhatsApp Channel- https://bit.ly/2QUdLCK
She will report to Rahul Shivshankar, Editor-In-Chief, Times Now and will work closely with the editorial leadership team in setting the news agenda for the channel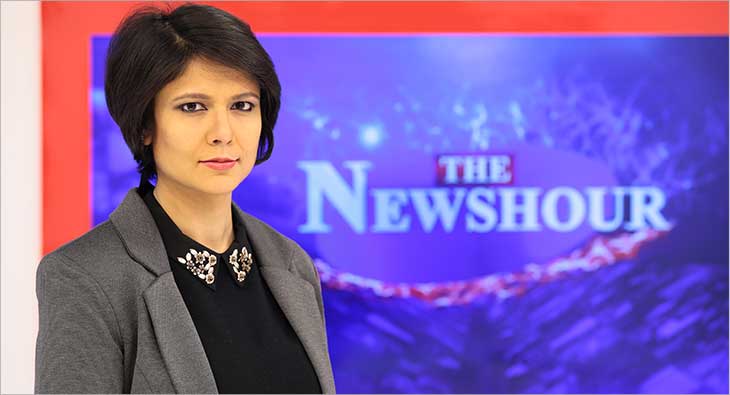 Times Now has moved to strengthen its primetime news band with the appointment of Padmaja Joshi as presenter of the primetime show The Newshour at 10 p.m. on Times Now. She will work closely with the editorial leadership team in setting the news agenda for the channel. Joshi will also play an active role in extensive reportage on the upcoming General Elections.
Based out of Times Now's Noida office, Padmaja Joshi will report to Rahul Shivshankar, Editor-In-Chief, Times Now. A seasoned journalist with over a decade experience, Padmaja brings in-depth knowledge in broadcasting as a reporter, producer, commentator, primetime news anchor and presenter across politics and current affairs.
Speaking on the appointment, Rahul Shivshankar, Editor-in-Chief, Times Now said, "I am pleased to welcome Padmaja to the Times Now team. We are confident that her vast knowledge and experience will be a valuable contribution in shaping the primetime band and driving the immediate big event – elections."
On her new role, Padmaja Joshi said, "I'm extremely excited to join Times Now, a brand that stands for credibility and accuracy in reportage. What sets the channel apart, is the primacy it gives to reporters and as a journalist who thrives on being where the story is, I look forward to be a part of the team that's always with the news, first."
Padmaja has earlier worked with Headlines Today (now India Today TV), where she anchored the prime-time broadcast shows on the channel and was in-charge of copy and the news flow. In her earlier role with Times Now, Padmaja handled the responsibility of an Anchor and News Editor of the channel.
For more updates, subscribe to exchange4media's WhatsApp Channel- https://bit.ly/2QUdLCK
Sameer Nair, TonySingh, and Deeya Singh have collaborated for this light-hearted drama, adapted from the book 'Band Baaja Boys' by Rachna Singh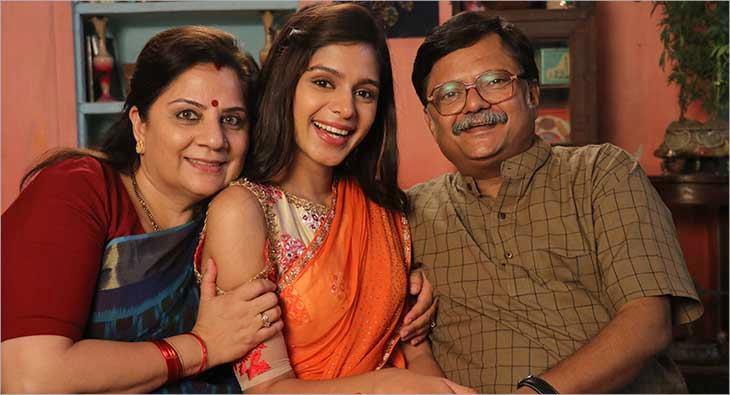 Media pioneer Sameer Nair led Applause Entertainment, the content studio from the Aditya Birla Group along with DJ's A Creative Unit brings a comedy-drama titled Mannphodganj. The series is the adaptation of the book Band Baaja Boys by Rachna Singh that received rave reviews in the national media. The story revolves around a 22-year old girl Binny Bajpai who challenges the customs and traditions in Mannphodganj, a small town near Allahabad (now called Prayagraj). Amitosh Nagpal's screenplay paints a picture of real life families in small-town India, who stand hesitantly, but promisingly, at the cusp of modernity. Pranati Rai Prakash, a popular fashion model, a semi-finalist at Miss India 2015 and winner of India's Next Top Model season 2, plays the central role of Binny Bajpai.
The series is directed by Vikas Chandra, who has been a part of films like Ghajini and Detective Byomkesh Bakshy. The happy-go-lucky girl Binny Bajpai, is the centre of attraction for the men of Mannphodganj. Her father Brajesh, owns a lingerie store in town, which her mother Kumud had brought along as dowry. When Binny's plan to escape the middle-class life fails, this classic tale of star-crossed lovers become a bitter-sweet story of her infatuation filled revenge escapade. Atul Srivastava, Alka Kaushal, Anurag Sinha, Farmaan Khan, Abhinav Anand, Kritika, Aru Krishank, and Samar Vermani also play key characters in the show.
Sameer Nair, CEO Applause Entertainment says, "Lighthearted, comedic family dramas allow us to push the boundaries of storytelling, to get closer to the real issues that face modern India in its small traditional towns. Mannphodhanj brings together the perfect combination of a well-written script, a fantastic team of showrunners Tony, Deeya Singh, and director Vikas Chandra, and a wonderfully talented cast of actors."
Showrunner, Tony Singh says, "I always wanted to create such a light-hearted show and it has turned out to be a beautiful amalgamation of something that is fun, desi at heart and youthful while being real. It was wonderful working with the star cast of the show. And the brilliant writing and direction, as each episode unfolds, is sure to keep the audiences hooked onto the show."
Director, Vikas Chandra says, "Mannphodganj is a very light-hearted comedy show. I always wanted to direct a show which the audience can relate to and I am grateful to Sameer Nair, Applause Entertainment and DJ's for trusting my vision. I am thrilled to work with such outstanding/gifted cast and can't wait to have audiences consume it."
Applause Entertainment continues to raise the bar on original Indian digital content with each of its fresh and exciting new series.
For more updates, subscribe to exchange4media's WhatsApp Channel- https://bit.ly/2QUdLCK
Happy Weekend will be aired from February 24th, 2019 onwards, every Saturday and Sunday 8.30 pm- 10.30pm only on Star Jalsha SD and HD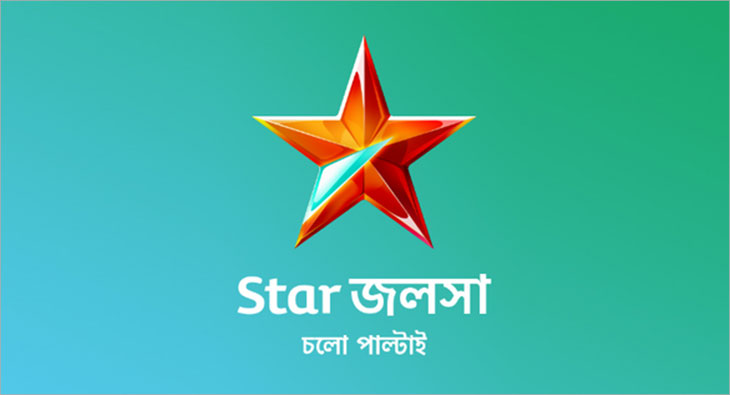 It was a significant day for the Bengali Entertainment genre when on 8th September 2008, Star Jalsha was launched. With revolutionary shows, gripping story-telling, it's iron-willed iconic women characters, superior production values, glamorous cast, and first-time producers; it became a way of life for Bengal at large, loved and lived by all.
For the past decade, this enigmatic content has been shattering prevalent archetypes of storytelling. As of17th February 2019, Star Jalsha boards a new ship of exciting possibilities, with a fresh avatar and a revamped brand identity. The brand refresh encapsulates four brand visions that promise to create a more 'Bold', 'Beautiful', 'Rooted' and 'Full of Life' approach to content showcasing, making it more contemporary and youthful than ever.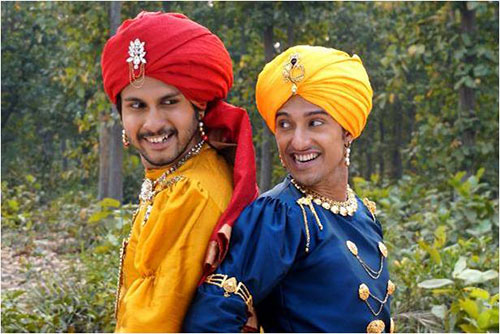 Thakumar Jhuli
In its enhanced image, along with the theme "NijeyPaltale, Sob Paltabey", the channel is set to offer a host of new content and evolution amongst existing content that will appeal to the family, telling stories of inspiring characters who make change possible. Taking this theme forward, Star Jalsha's first endeavour is to add a spark to the quintessential Bengali weekends, making them more enthralling with the launch of 'Happy Weekend'.This 2-hour-long entertainment package will introduce two new shows namely, 'Ebar Jombe Moja' followed by 'Thakumar Jhuli' to make your weekends even more delightful.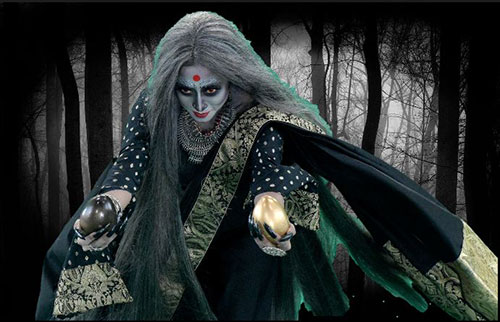 Thakumar Jhuli
Showcasing talent galore is "Ebar Jombe Moja", a non- fiction show with the kids. The talent competition will witness kids presenting skits and performances, with a happy twist, for the judges and audience. Hosted by Rohan, of Bhojo Gobindo fame, the show will have popular kids of Bengali Television paired with kids next door. The eminent panel of judges will include Tollywood's terrific trio: renowned actress Subhashree Ganguly, singer cum composer Shilajit Majumdar and actor and comedian Biswanath Basu.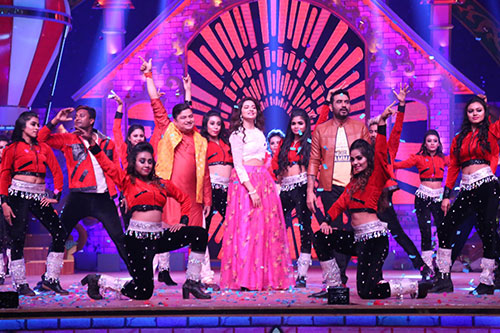 Ebar Jombe Moja
The show is being produced by Subhankar Chattopadhyay whose production house Subhankar Chattopadhyay Production PVT LTD has given our viewers the blockbuster event of the year Jalsha 10 e 10 and who have produced many successful non-fiction for Star Jalsha like Bhyabachaka and Amra Na Ora. Ebar Jombe Moja will air every Saturday and Sunday at 8.30 pm. On the other hand, "Thakumar Jhuli" will take you on a trip down memory lane that will showcase the magic and mysteries of our favorite literary heroes, one will reminisce their childhood and get mystified with the adventures and story of Laal Kamal Neel Kamal, BudduBhutum, Patal Kanya Manimala to name a few. The show comes from the house of Max Entertainment, with Mr. Subrata Roy is at the helm of things who have enthralled our viewers with shows like Debi Chaudhurani and MahapeethTarapeeth which are currently on air and running successfully. Thakumar Jhuli will air every Saturday and Sunday, at 9.30 pm.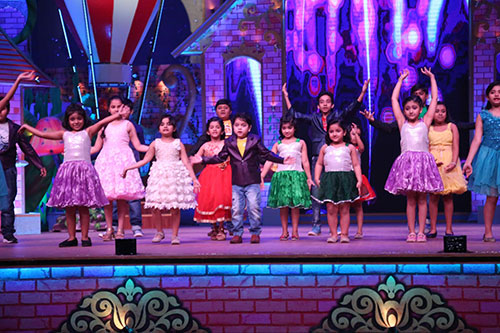 Ebar Jombe Moja
Speaking about the revamp, Sagnik Ghosh, EVP & Channel Head – Star Jalsha and Jalsha Movies said, "This transition aims to create a more progressive, energetic and bold view of the future that manifests our core belief 'ChaloPaltai'. We will start this journey with 'Happy Weekend' – where we are extremely excited to introduce 'Ebar Jombe Moja' and 'Thakumar Jhuli', which would be a delightful concoction of nostalgia and entertainment."
Happy Weekend will be aired from February 24th, 2019 onwards, every Saturday and Sunday 8.30 pm- 10.30pm only on Star Jalsha SD and HD.
For more updates, subscribe to exchange4media's WhatsApp Channel- https://bit.ly/2QUdLCK
Kenny Hauk and his crew of expert mechanics and fabricators at Hauk Designs are history buffs who pride themselves on the ability to make builds that are both historic and have high-horsepower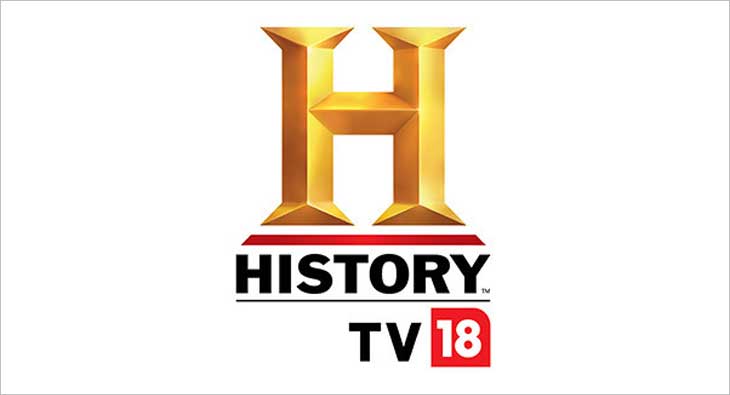 Taking inspiration from iconic American designs, HISTORY TV18's new unscripted series 'Road Hauks' follows the creation of custom off-road vehicles that pay homage to the past while still maintaining a modern, rugged look. Kenny Hauk and his crew of expert mechanics and fabricators at Hauk Designs are history buffs who pride themselves on the ability to make builds that are both historic and have high-horsepower.
Hauk began his business out of his parents' garage and has grown the company into a world-renowned off-road automotive shop. The team's inspiration for vehicles has no limits. From a Colt .45 handgun to a steam locomotive to a Viking battering ram, they transform all eras of history into their builds. Hauk executes his designs with the help of his team including lead mechanic Rick, lead fabricator Rob, mechanic Clint, operations manager Justin, technician Josh Moe, and his wife and part owner, Vianna.
In the premiere episode, the crew transforms a 2007 Jeep Wrangler body into a World War II fighter plane-inspired off-road vehicle. Steering yokes, an aircraft aluminium body, and thousands of rivets help make this jeep look like a fighter jet with a build of a modern monster truck.
Follow designer and builder Kenny Hauk and his team as they continue to shake up the car world with their historically-inspired vehicles on HISTORY TV18's Road Hauks, premiering February 23, Saturday, at 6 pm.
For more updates, subscribe to exchange4media's WhatsApp Channel- https://bit.ly/2QUdLCK
The all-new content bucket, titled 'Janahitham 2019', started February beginning. The programmes will be shown with Kerala in focus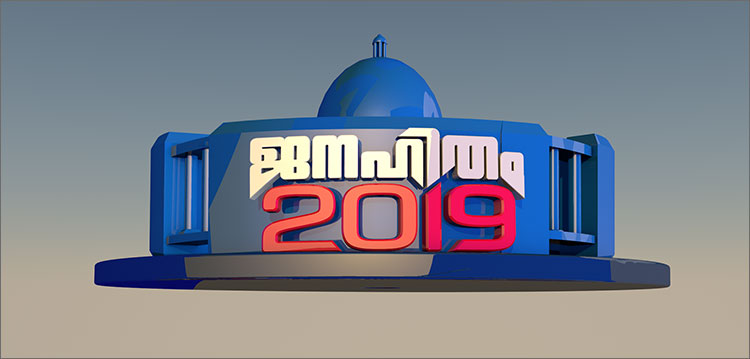 Manorama News is all set to cover the most anticipated event in India – the 17th Lok Sabha elections, with a special focus on Kerala.
The channel will have programme line-up building up to the election, which is scheduled for April-May 2019. The all-new content bucket is titled 'Janahitham 2019' and it started February beginning. Vottuvartha – a special bulletin which focuses on burning issues and politics behind the election, which will be aired at 9PM and have a 4-month visibility, the network said in a statement.
The new programme list will also feature titles such as Sarkar – a show about Indian political history since independence—that will cover all the twists, turns and political milestones. Meet the people - a 20-episode media social audit-- where Manorama News builds a ground for the public to ask questions and share their opinions about their MP's 5-year term. Vottograph is a show in which eminent personalities from domains such as cinema, sports and literature would discuss politics and share their point of view. Aaraakanam Sthaanarthi - an online nomination platform/survey where people can nominate candidates for their constituency through a microsite-- will be broadcast as a one-hour episode on Manorama News.
The channel also announced that there are several other programmes which will be rolled out at various stages leading up to the election season. These programmes will provide viewers with the most up-close and personal coverage of the highly anticipated political clash.

For more updates, subscribe to exchange4media's WhatsApp Channel- https://bit.ly/2QUdLCK
Hosted by actor Arjun Bijlani, the show will feature celebrities don the chef's hat and whip up delicious dishes featuring the 'ingredient of the day'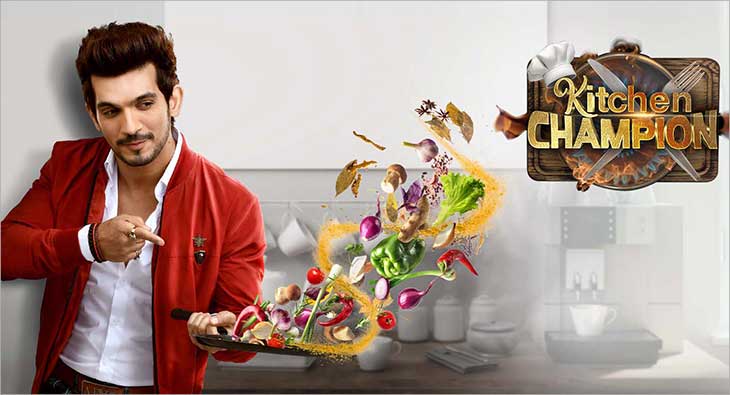 A culinary experience like no other, COLORS is here to take viewers on a flavourful journey through its newest offering in the afternoon slot, 'Kitchen Champion.' To be hosted by the suave and talented, Arjun Bijlani and featuring celebrities like Karanvir Bohra, Surbhi Jyoti, Rashmi Desai, Debina Bonnerjee and many more – this ultimate cook-off between celebs to win the coveted title of 'Kitchen Champion' will be judged by children. Produced by Dreams Vault Media, the show will premiere on February 25 and will air every Monday to Friday at 1.30 pm.
A fun battle and some refreshing dishes, 'Kitchen Champion' is all about watching celebs don the chef's hat and whip up delicious dishes featuring the 'ingredient of the day'. But winning the title will be no easy task as they have to impress the most critical judges – a jury of children. The pocket-sized critics will give their expert opinions and judge every dish extensively until they determine the ultimate 'Kitchen Champion'. Specially created for millions of yummy mummies, gorgeous grandmas and wonderful children, this afternoon show is a special tribute to all those who add that special ingredient of love in every dish they whip up.
Speaking at the launch event, Nina Elavia Jaipuria, Head - Hindi Mass Entertainment and Kids TV Network, Viacom18, said, "We have run successful seasons of Kitchen Champion in the past and the show enjoys tremendous brand recall even today. Cookery shows have a charm of their own and this being our home-grown property was the ideal content for the afternoon time band. Through this show the idea is to encourage family members to find cooking therapeutic and a happy way to spend time together, thereby enabling us to promote cohesive viewing."
Manisha Sharma, Chief Content Officer, Hindi Mass Entertainment said, "We are delighted to bring back a popular show with television stars in the kitchen and this time we have the experts to judge. Our very own kids who will add lots of masala, tadka and entertainment to make a dish called kitchen champions especially for our afternoon audience."
Actor Arjun Bijlani who's taking on the hosting duties this season, said, "My association with COLORS has always been incredibly special. After doing some intense roles, I am super excited to be a part of a show where I can relax, unwind and just have fun. I'm looking forward to host Kitchen Champion adding my own tadka to make the show more masaledaar than ever. It will be fun to see my friends and colleagues from the industry share some kitchen chemistry with their family members."
Arvind Rao, Producer, Dreams Vault Media, said, "Kitchen Champion is a one-of-its-kind cook-off competition with fun games at its heart. This culinary-reality game show offers audiences the unique opportunity to see their favourite celebs try to master a skill that they're not really known for cooking. With some help from their family members, our guest celebs will cook up some restaurant quality dishes. With access to every possible kitchen equipment and ingredient they can dream of, our celebs have to hero the 'ingredient of the day' and impress the critical jury of children."
For more updates, subscribe to exchange4media's WhatsApp Channel- https://bit.ly/2QUdLCK
To celebrate the milestone, the account's fans can win a National Geographic Tanzania Photo Safari trip by sharing their most Nat Geo-inspired photos in a 24-hour contest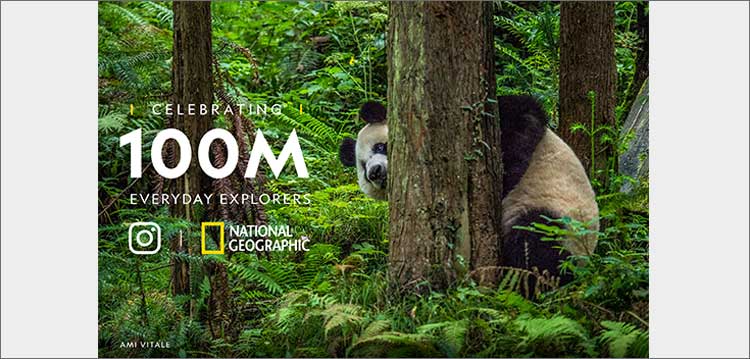 National Geographic's Instagram account, @NatGeo, has surpassed 100 million followers on the photo and video-sharing social platform. @NatGeo, whose creative control is largely in the hands of a number of National Geographic's contributing photographers, shares the rare and incredible sights they encounter on a daily basis and has been delighting audiences with the work of these amazing photographers for years. The stunning images that come through the feed every day, paired with captions from the photographers' words, bring authenticity to the account that has proven to resonate with the community. This week's milestone celebrates the special community between the tremendously talented photographers and the passionate fans who love their work, as well as National Geographic's legacy of visual storytelling.
Speaking about the development, Gary Knell, Chairman, National Geographic Partners said, "National Geographic and photography have gone hand-in-hand since we first published photos in our magazine back in 1889. We were considered cutting edge then, and through Instagram, we are finding new ways to blaze trails in visual storytelling 130 years later. Driven by our passionate fans and tremendously talented photographers, we are using Instagram to showcase our world through breathtaking images that inspire people to care about the planet. We are grateful and encouraged that 100 million people want National Geographic at their fingertips."
Adding to this, Lila King, Head of News Partnerships at Instagram said, "National Geographic set the bar long ago for visual storytelling that brings the world closer together. On Instagram, they've brought that vision to a whole new generation, and a global community. We're thrilled to congratulate them on achieving such a remarkable milestone."
In celebration of the community that has made this milestone possible, a 24-hour contest has been launched on the @NatGeo Instagram account, encouraging the account's fans to tap into their inner photographer and share their most Nat Geo-inspired photos from their own feeds using #NatGeo100contest. For more details on the contest and to see the complete rules, click here. The grand prize winner will receive a National Geographic Tanzania Photo Safari trip valued at over $10,000.
National Geographic India is also available on Instagram @NatGeoIndia, inspiring fans in India through stories and visuals dedicated to the region.
For more updates, subscribe to exchange4media's WhatsApp Channel- https://bit.ly/2QUdLCK