ZEE News kicks off its election programming with 'Bhai vs Bhai'
Poonawala Brothers to host the political debate ahead of assembly elections by
Published - 10-October-2018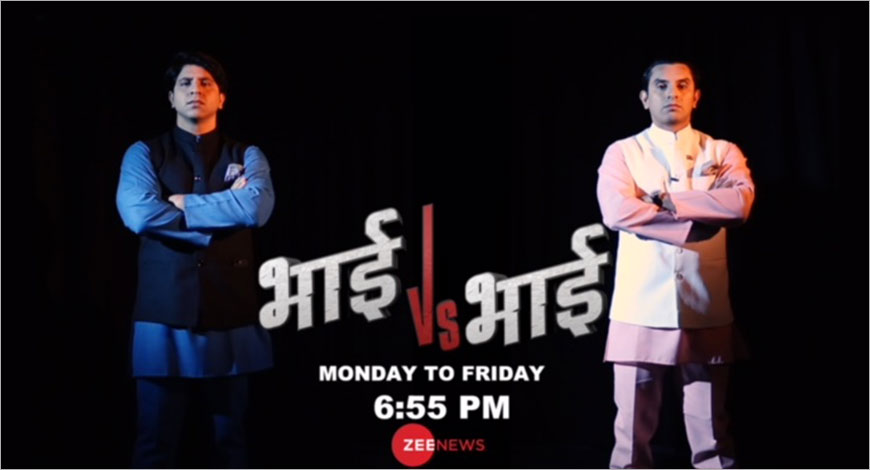 As election season kicks in, Zee News has launched a series of new shows which highlight and discuss the issues around upcoming assembly elections and the 2019 Lok Sabha elections.
New show, 'Bhai vs Bhai', will air from today at 7pm from Monday to Friday. The show will be hosted by two brothers - Shehzad and Tehseen Poonawalla. While Shehzad - earlier in Congress - rose to prominence after he claimed Rahul Gandhi's election as party's president was rigged, his brother Tehseen has been in the news for filing several PILs in high profile cases like the Rafale deal, Aadhaar case and against the protests before release of 'Padmaavat'.
Other shows are 'Taal Thok Ke: Special Edition' which caters to the issues related to elections with esteemed panel of politicians and 'India ka DNA Test City Edition' in which ZEE News anchors and reporters discover which way the election wind is blowing in different cities.
ZEE News believes that the political discourse which happens in families in India is very important, and that is why 'Bahi vs Bhai' will be hosted by two brothers. Both the hosts will hold debates, conversations and arguments with the same fervour which is usually heard during debates among family members. The show will also include a segment called 'Pariwar Ki Baat' in which we will go door-to-door and talk to different families in order to know the actual issues and gauge the mood of general public.
'Pariwar ki Baat' in itself will showcase real political arguments that happen between a father and a son, two brothers or other family members.
This is an attempt to make people politically aware before the 2019 elections. Apart from making people aware about Constitution, democracy, rights and duties, our shows will also take up day-to-day affairs to build a logical public opinion on them.
For more updates, subscribe to exchange4media's WhatsApp Channel- https://bit.ly/2QUdLCK
Hosted by actor Arjun Bijlani, the show will feature celebrities don the chef's hat and whip up delicious dishes featuring the 'ingredient of the day'

by
Published - 5 hours ago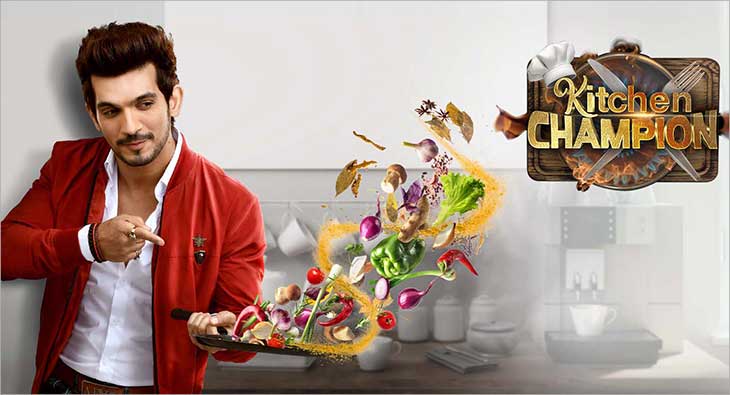 A culinary experience like no other, COLORS is here to take viewers on a flavourful journey through its newest offering in the afternoon slot, 'Kitchen Champion.' To be hosted by the suave and talented, Arjun Bijlani and featuring celebrities like Karanvir Bohra, Surbhi Jyoti, Rashmi Desai, Debina Bonnerjee and many more – this ultimate cook-off between celebs to win the coveted title of 'Kitchen Champion' will be judged by children. Produced by Dreams Vault Media, the show will premiere on February 25 and will air every Monday to Friday at 1.30 pm.
A fun battle and some refreshing dishes, 'Kitchen Champion' is all about watching celebs don the chef's hat and whip up delicious dishes featuring the 'ingredient of the day'. But winning the title will be no easy task as they have to impress the most critical judges – a jury of children. The pocket-sized critics will give their expert opinions and judge every dish extensively until they determine the ultimate 'Kitchen Champion'. Specially created for millions of yummy mummies, gorgeous grandmas and wonderful children, this afternoon show is a special tribute to all those who add that special ingredient of love in every dish they whip up.
Speaking at the launch event, Nina Elavia Jaipuria, Head - Hindi Mass Entertainment and Kids TV Network, Viacom18, said, "We have run successful seasons of Kitchen Champion in the past and the show enjoys tremendous brand recall even today. Cookery shows have a charm of their own and this being our home-grown property was the ideal content for the afternoon time band. Through this show the idea is to encourage family members to find cooking therapeutic and a happy way to spend time together, thereby enabling us to promote cohesive viewing."
Manisha Sharma, Chief Content Officer, Hindi Mass Entertainment said, "We are delighted to bring back a popular show with television stars in the kitchen and this time we have the experts to judge. Our very own kids who will add lots of masala, tadka and entertainment to make a dish called kitchen champions especially for our afternoon audience."
Actor Arjun Bijlani who's taking on the hosting duties this season, said, "My association with COLORS has always been incredibly special. After doing some intense roles, I am super excited to be a part of a show where I can relax, unwind and just have fun. I'm looking forward to host Kitchen Champion adding my own tadka to make the show more masaledaar than ever. It will be fun to see my friends and colleagues from the industry share some kitchen chemistry with their family members."
Arvind Rao, Producer, Dreams Vault Media, said, "Kitchen Champion is a one-of-its-kind cook-off competition with fun games at its heart. This culinary-reality game show offers audiences the unique opportunity to see their favourite celebs try to master a skill that they're not really known for cooking. With some help from their family members, our guest celebs will cook up some restaurant quality dishes. With access to every possible kitchen equipment and ingredient they can dream of, our celebs have to hero the 'ingredient of the day' and impress the critical jury of children."
For more updates, subscribe to exchange4media's WhatsApp Channel- https://bit.ly/2QUdLCK
To celebrate the milestone, the account's fans can win a National Geographic Tanzania Photo Safari trip by sharing their most Nat Geo-inspired photos in a 24-hour contest

by
Published - 6 hours ago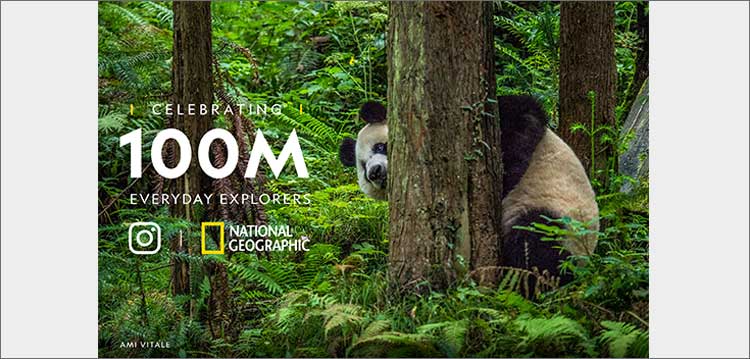 National Geographic's Instagram account, @NatGeo, has surpassed 100 million followers on the photo and video-sharing social platform. @NatGeo, whose creative control is largely in the hands of a number of National Geographic's contributing photographers, shares the rare and incredible sights they encounter on a daily basis and has been delighting audiences with the work of these amazing photographers for years. The stunning images that come through the feed every day, paired with captions from the photographers' words, bring authenticity to the account that has proven to resonate with the community. This week's milestone celebrates the special community between the tremendously talented photographers and the passionate fans who love their work, as well as National Geographic's legacy of visual storytelling.
Speaking about the development, Gary Knell, Chairman, National Geographic Partners said, "National Geographic and photography have gone hand-in-hand since we first published photos in our magazine back in 1889. We were considered cutting edge then, and through Instagram, we are finding new ways to blaze trails in visual storytelling 130 years later. Driven by our passionate fans and tremendously talented photographers, we are using Instagram to showcase our world through breathtaking images that inspire people to care about the planet. We are grateful and encouraged that 100 million people want National Geographic at their fingertips."
Adding to this, Lila King, Head of News Partnerships at Instagram said, "National Geographic set the bar long ago for visual storytelling that brings the world closer together. On Instagram, they've brought that vision to a whole new generation, and a global community. We're thrilled to congratulate them on achieving such a remarkable milestone."
In celebration of the community that has made this milestone possible, a 24-hour contest has been launched on the @NatGeo Instagram account, encouraging the account's fans to tap into their inner photographer and share their most Nat Geo-inspired photos from their own feeds using #NatGeo100contest. For more details on the contest and to see the complete rules, click here. The grand prize winner will receive a National Geographic Tanzania Photo Safari trip valued at over $10,000.
National Geographic India is also available on Instagram @NatGeoIndia, inspiring fans in India through stories and visuals dedicated to the region.
For more updates, subscribe to exchange4media's WhatsApp Channel- https://bit.ly/2QUdLCK
The agency has set up Span Suites and Villas in Goa

by
Published - 7 hours ago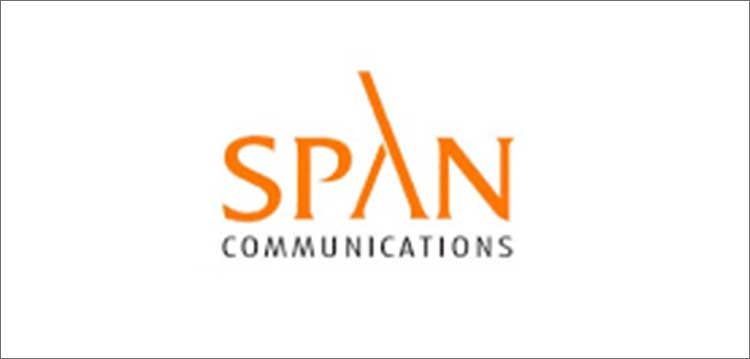 Span Communications, a leading 360 degree communication agency, has recently forayed into hospitality sector with Span Suites and Villas, Goa.
An exclusive riverfront destination, Span Suites and Villas is located on the banks of Chapora river, in the vicinity of some of the most scenic beaches of North Goa such as Morjim, Vagator, Anjuna, Baga and Calangute.
Spread over a large area and conceived to provide the best in privacy and intimacy of expansive suites and lavishly spacious villas, this 112 room retreat is embellished with amenities like ensuite bathrooms, private living room, private dining room in each suite, villa and many more. It has all resort facilities like gym, spa, multi-cuisine restaurant, rooftop bar, swimming pool and recreation room.
At Span Suites & Villas, an aesthetically decorated Banquet Hall and lush green lawn with capacity of 1500 PAX are also available to host events, conferences, weddings etc.
Naresh Khetrapal, CEO, Span Communications, says, "I take this opportunity to express my deep respect for our vibrant industry and all who are a part of it by offering special discounts for advertising and media organisations as well as the professionals."
Recently, the Grand Finale of International Beauty Pageant, "Empress Universe 2018" was successfully held at Span Suites and Villas.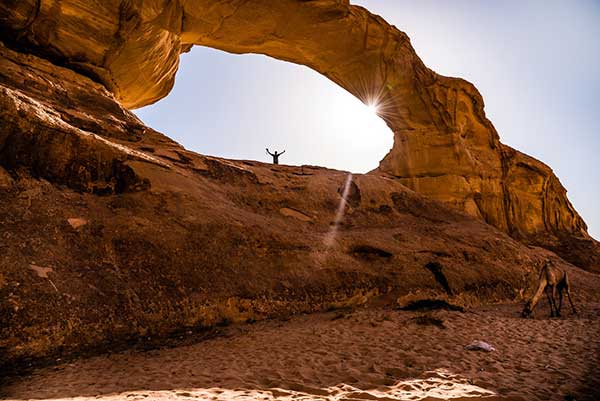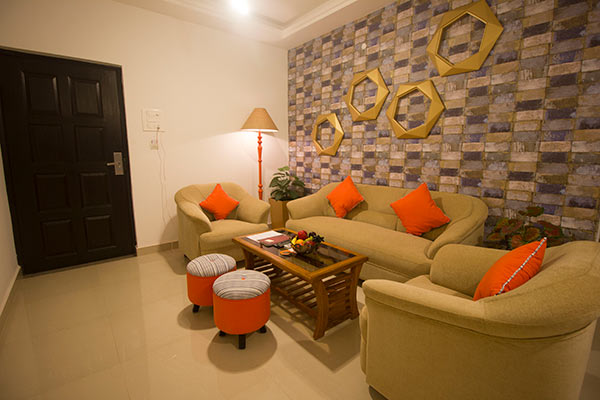 For more updates, subscribe to exchange4media's WhatsApp Channel- https://bit.ly/2QUdLCK
In the first edition, the festival that will be held in Mumbai will have authentic South India dishes 

by
Published - 10 hours ago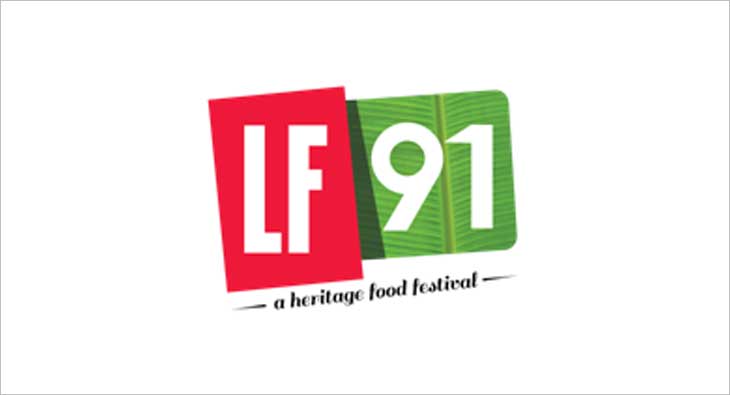 Zee LIVE and Living Foodz has announced LF 91, a heritage food festival, as an endeavour to bring regional heritage food to the urban heartlands.
In its first edition, LF 91 brings the South of India to Mumbai. Hundreds of authentic dishes from the deep corners of Andhra Pradesh, Kerala, Karnataka and Tamil Nadu will make their way to the maximum city of Mumbai, a list curated by celebrity chefs from Living Foodz. The dishes will be plated in four state zones at the Turf Club in Mumbai.
While you get to choose from a multitude of dishes in these four zones, LF 91 for the first time in a food festival will attempt a limited heritage brunch and a community long table for the Kerala Sadhya.
One also gets to pick their favourite spices, pickles, papadams at the Desi Bazaar or dip into soulful music all the way from the South of India.
Speaking about the festival, Swaroop Banerjee, COO, Zee LIVE said, "India is a beautiful country with so many colours, cuisine, culture and traditions. LF 91 is an attempt to get all of this on one plate and present it to our people. The festival will not only see food from various parts of the country but also help in retaining and passing the age-old secret recipes from various cultures. It will be a truly cultural experience that Zee Live and Living Foodz is proud to present to the audience."
Shaurya Mehta, Head of ZEEL's premium cluster & COO, Living Entertainment said: "LF is India's leading lifestyle channel that celebrates the roots of India in its entirety. We've had great shows like Curries of India, Northern Flavors, The Great Indian Rasoi that showcase the diversity of India and that is what Living Foodz as a brand stands for. LF 91 is a great concept that will bring the channel's ethos to life and celebrate the rich food heritage of India with our consumers. LF 91 reinforces our endeavour towards a 360-degree connect with our consumers – be it on TV, digital and on ground. We are very delighted to present LF 91 with the Zee LIVE team and look forward to take this unique curated food festival to each and every corner of this country."
After Mumbai, the festival will travel to Delhi and culminate in Bengaluru. The two-day festival in each city will present heritage food which will be prepared by the best Khansamas, Maharaj's and authentic regional cuisine outlets in the country.
For more updates, subscribe to exchange4media's WhatsApp Channel- https://bit.ly/2QUdLCK
The series will begin with the T20 games, the first of which would be played on Thursday 21st February 2019 and would be telecast LIVE on DSPORT from 6:30 PM onwards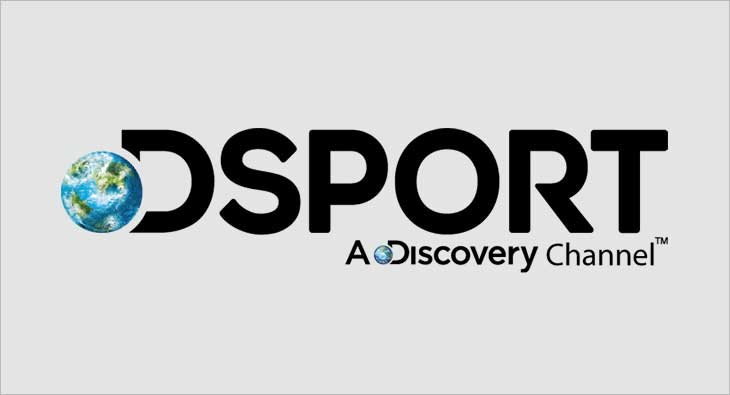 DSport, a premium sports channel of Discovery Communications, will broadcast LIVE the upcoming Afghanistan - Ireland ICC cricket series. The series would be played at the Rajiv Gandhi International Cricket Stadium, Dehradun from the 21st February – 19th March 2019. The series starts with the T20 games, the first of which would be played on Thursday 21st February 2019 at the Rajiv Gandhi International Cricket Stadium, and would be telecast LIVE on DSport from 6:30 PM onwards.
This would be the second time when Afghanistan and Ireland would play a series against each other. In their last encounter when Ireland hosted Afghanistan, the latter defeated them in both the T20 series as well as the One Day International's. On the return leg, Afghanistan would host Ireland in a neutral venue, which would happen to be the Rajiv Gandhi International Cricket Stadium, Dehradun, Uttarakhand, India.
The series this year will feature top performers from both Afghanistan and Ireland. Top wicket takers from the last series between the two nations Tim Murtagh from Ireland and Rashid Khan from Afghanistan will be seen in action again this series. While top scorer from the last series Andrew Balbirnie of Ireland and Rahmat Shah (second highest scorer) of Afghanistan would add strength to their respective batting lineups in the upcoming series. Other top stars who will be seen in action are Mujeeb ur Rahman and Mohammad Shahzad from Afghanistan and Irish stars like Kevin O Brien, Paul Stirling and George Dockrell.
DSport will telecast the 1st & 2nd T20 matches out of the three and 1st, 3rd and 4th ODI out of the five match series. DSport also recently suspended the telecast of the Pakistan Super League in support of the martyrs of the Pulwama Attacks.
For more updates, subscribe to exchange4media's WhatsApp Channel- https://bit.ly/2QUdLCK
The event will be held in New Delhi on February 25 & 26 and the inaugural evening will be graced by the Honorable Prime Minister of India, Shri Narendra Modi who will give the keynote address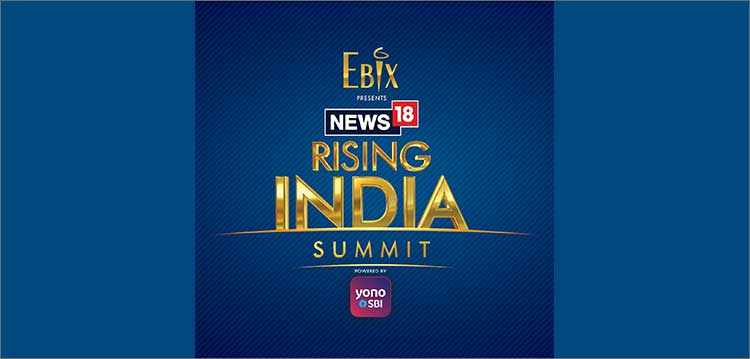 With the theme 'Beyond Politics: Defining National Priorities', News18, has launched the second edition of its marquee thought-leadership initiative-News18 Rising India Summit 2019. The event will be held in New Delhi on February 25 & 26 and the inaugural evening will be graced by the Honorable Prime Minister of India, Shri Narendra Modi who will give the keynote address.
Commenting on the launch Avinash Kaul, COO, Network18, "As the largest news network in the country not just in size and scale with 19 channels in 15 languages but also viewership, it's only fitting that a platform as large as Rising India is conceptualized by us. We are proud to continue from last year's success of Rising India Summit and this year being an election year presents an even bigger opportunity to us to initiate ideas and dialogues."
The summit this year, held on a monumental scale, will bring together people of eminence and exceptional achievements, from various walks of life, to celebrate India's successes and deliberate the future. The two-day summit will witness dignitaries such as BJP President Amit Shah, Home Minister Rajnath Singh, Minister of Finance & Railways Piyush Goyal, Minister of Road Transport & Highways Nitin Gadkhari, Minister of Petroleum & Natural Gas and Skill Development & Entrepreneurship Dharmendra Pradhan and Union Minister Law and Justice and Electronics and Information Technology Ravi Shankar Prasad.
Speaking on the development, Priyanka Kaul, President – Marketing & Special Projects, Network18 added, "Taking this initiative a notch higher this year, we are looking forward to welcome renowned stalwarts and celebrities on a common platform. As a network, we cater to people across demographics, geography and socio-cultural regions. With an endeavor to imagine a collective future to greatness and further giving an edge to India's rising stature, this platform will capture the thoughts and vision of those in the driving seat of various facets of progress. We believe that this summit will sow the intention and pen down the direction of taking India to another level of growth in the coming year."
The mega-event will kick-start with 'Two Mystics' - Ramdev and Sadhguru, following which an array of union ministers will be sharing their views on the theme 'Building India for the Future'. The second day of this grandeur summit will commence with the address by Home Minister Rajnath Singh speaking on his idea of 'Rising India: The Challenges Within'. Taking the evening further to be more exciting, there will be a panel discussion with eight women influencers such as Supriya Sule, Maneka Gandhi, Meenakshi Lekhi, Shobha De and others pondering on the new gender equation. While luminaries from sports and Bollywood will also be gracing the event, the session on 'Future of Rising India' will witness participations from the young guns of the country namely, Sachin Pilot, Tejaswi Yadav, Akhilesh Yadav, Anurag Thakur, Nara Lokesh, Jitin Prasada and others.
For more updates, subscribe to exchange4media's WhatsApp Channel- https://bit.ly/2QUdLCK
The programming will telecast in 15 different languages on 20 news channels of the network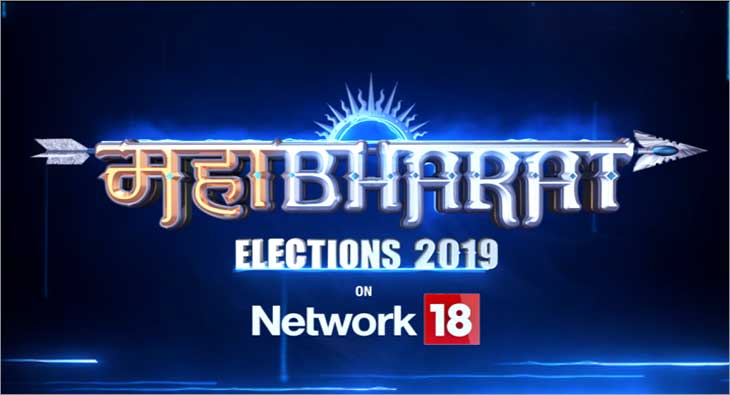 As the world's largest democracy gears up for high-decibel campaigns by the political parties across the 718 districts of the country to form the next government, Network18 is all set to bring to its audience an unmatched programming on General Elections 2019 under its umbrella branding - 'Mahabharat'. Reaching out to 64 crore viewers, the programming will telecast in 15 different languages on 20 news channels of the network.
Keeping up with the legacy of bringing the most comprehensive reportage on the major elections, the programming on Network18, the largest news network in India, will span more than 3700 hours with over 200 shows and segments. From covering high-decibel campaigns and rallies of star campaigners to highlighting the voice of first-time voters and key concerns of the female voters across the country, the programming will encompass numerous interactive shows across channels. Covering the length and breadth of the country, the programming will focus on the aspirations and expectations of the common men and women from the upcoming government.
The incisive coverage on the channels will include dedicated bulletins and debates, wide-ranging on-ground reportage, in-depth profiling of the biggest leaders, data driven analysis of trends and government's performance, wittiest political satires along with interviews with the biggest newsmakers. Starting from campaigning, the mega programming will cover polling days and counting day, right until the government formation.
The reportage across the leading national and regional channels - CNN-News18, News18 India, CNBC-TV18, CNBC Awaaz, News18 HSM, News18 South amongst others - will be led by the team of veteran anchors, editors and reporters who, along with prominent experts, will give an in-depth analysis of key issues and developments and keep the viewers well-informed of the high-profile General Elections. Culminating in the grand finale of this modern day Mahabharata, Network18's largest team of reporters will be deployed to deliver real-time result updates from each constituency. Network18 will leave no stone unturned to bring an unrivalled view of the biggest elections.
With an aim to further amplify its programming, Network18 will do an extensive on-air promotion across its various channels along with heavy promotion on social media and its digital platforms. In order to reach out to media agencies and advertisers, the network is also doing extensive branding activities across top media agencies.
For more updates, subscribe to exchange4media's WhatsApp Channel- https://bit.ly/2QUdLCK
Host Maniesh Paul to decode the science behind the most bizarre and viral misadventure videos

by
Published - 2 days ago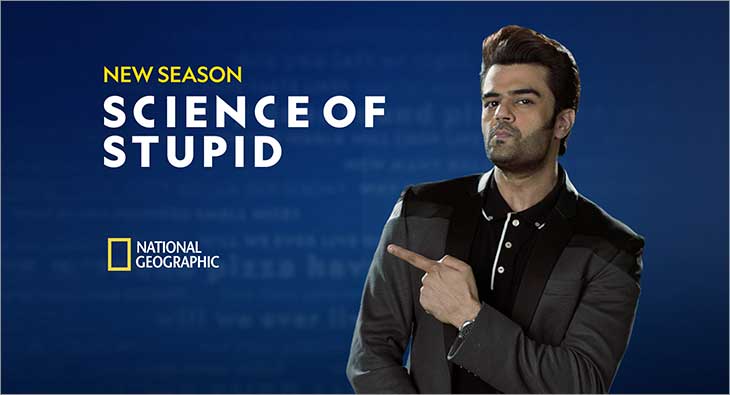 What's the science behind some of the most jaw-dropping acts of stupidity? National Geographic is set to answer this in the brand new season of its funny and informative show – Science of Stupid.
The new season will see host Maniesh Paul, enlightening viewers to the science behind misadventures of people – from motorbike crashes and trampoline mishaps to unexpected explosions and novice lumber jacking. The idea is to bring science in an interesting, quirky and easy to understand manner. Premiering on February 18, 2019, the show will take its viewers a step closer to all the scientific facts hidden in common and not-so-common experiences, and decode the science behind our everyday activities.
Launched in 2014, Science of Stupid - a popular series designed especially for younger audiences - strives to make complex principles of science fun & easy to comprehend. With new and exciting set of videos, Paul will be seen guiding viewers through viral videos, offering them a crash-course in everything from gravitational potential energy to optimum trajectory with the assistance of custom-made animations and super slow motion cinematography. By revealing the science theories at play behind the peoples' misguided adventurers, the show promises to be an extremely entertaining and educating treat for viewers.
Commenting on the new season, Pawan Soni, Head – Programming & Marketing at the network said, "Science of Stupid has been one of the most popular franchises of National Geographic, appealing to both children and adults. The unique aspect of the show is that it gives viewers an in-depth comprehension of scientific concepts, while also entertaining them through humour. It also provokes viewers to be curious and ask more questions - so the viewers do not experience common misadventures themselves due to ignorance."
Additionally, having Maniesh Paul's wit and humour to explain science-based facts makes the show even more fun and engaging. The show is definitely a must watch for children and families who are inquisitive to learn new things every day."
Commenting on the new season, Paul said, "I am thrilled to bring to viewers yet another series of Science of Stupid. I obviously promise you a lot of jokes and laughter. But also a heavy dose of fun science theories and concepts. Thoda aur smart banoge yeh show dekh kar!"
I believe each season of the show comes with more excitement and context, making it bigger and better than the previous one. The show has received much appreciation from its viewers and a brand new season is a reiteration of its popularity."
The new season of Science of Stupid will premiere on National Geographic on February 18th and will air every Monday to Friday at 7.30 pm. The series will be available on Hotstar as well.
For more updates, subscribe to exchange4media's WhatsApp Channel- https://bit.ly/2QUdLCK
The digital series will bring renowned romance authors - Ravinder Singh, Durjoy Datta, Sudeep Nagarkar and Novoneel Chakraborty to narrate stories of love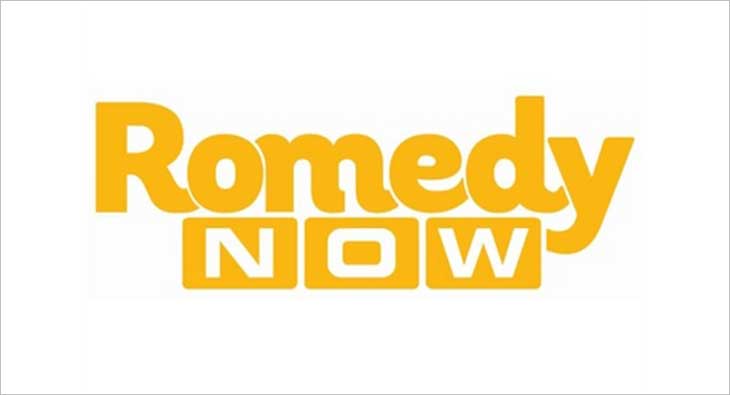 Romedy Now, the English Entertainment Channel launches #LoveIsInTheStories in partnership with Penguin Random House India (PRHI). The digital series celebrates this season of love, by connecting the world of books and movies, through the unifying theme of storytelling. Starting 9th February, this month-long Valentine's special property will bring together the country's four bestselling romance authors – Ravinder Singh, Durjoy Datta, Sudeep Nagarkar and Novoneel Chakraborty to narrate stories of love, in this one-of-a-kind initiative.
While their written word has been read, and loved by millions, for the first time ever, they can be seen and heard, bringing their inimitable styles to narrate stories for their fans. Hosted on the Facebook Page of Romedy Now, each author will narrate a story on why we should first love ourselves, their favourite movie from V – Day line up on Romedy Now, a quick synopsis of their latest book and a very special session on their own love story.
Commenting on the initiative, Vivek Srivastava, EVP & Head - Entertainment Cluster, Times Network, said, "Romedy Now has always narrated the 'Love. Laugh. Live' stories by bringing the best of rom-coms to our viewers. We are extremely delighted to partner with Penguin Random House India (PRHI) for #LoveIsInTheStories, a unique celebration of movie and books. I hope this one of a kind initiative will bring forth the essence of storytelling instrumented through the most sought after romance novelists in the country."
As a part of the series, Romedy Now will host a special Valentine's Day contest on channel's social media handles encouraging fans to share their '#LoveYourself' stories. Each author will pick their most favourite story from among the entries and the selected can win an incomparable experience of spending quality time with the author.
Watch the best romance novelists share their stories of love with #LoveIsInTheStories from February 09, 2019 on www.facebook.com/romedynow.
For more updates, subscribe to exchange4media's WhatsApp Channel- https://bit.ly/2QUdLCK
MMTV has not officially announced a date for the program commencement, but the show is expected to air in April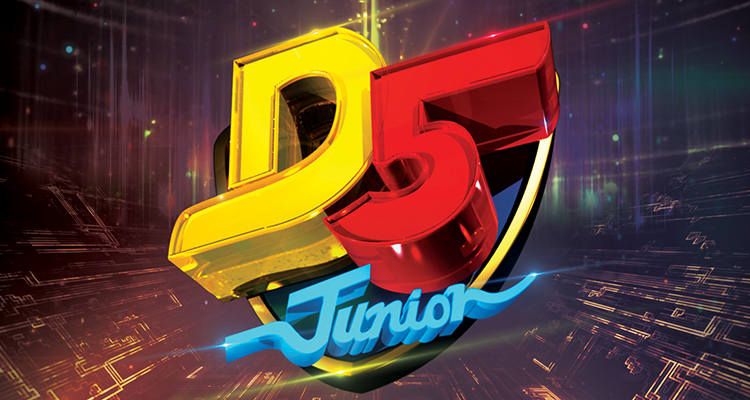 Mazhavil Manorama has announced that the 5th season of their dance reality show D4Dance- 'D5 Junior'. This season's iteration will feature 16 kids who will battle it out over 70 episodes for the ultimate prize – to become this year's biggest dance icon. The much anticipated show will feature 3 eminent judges with exceptional reputation in the field of dance and entertainment – Prasanna Master, Miya George and Paris Laxmi.
With the momentum built-up over 4 seasons of the contest, the announcement of the new season has caused much buzz already, with audition centres across the country experiencing a very high footfall. In the coming weeks the auditions will be conducted across UAE.
Although MMTV has not officially announced a date for the program commencement, the show is expected to air in April.
For more updates, subscribe to exchange4media's WhatsApp Channel- https://bit.ly/2QUdLCK