HBO has the title mix to attract big brands, advertisers: Rohit Bhandari
Rohit Bhandari, Senior Director and Network Head - English Entertainment at Turner International India on the network's content and marketing strategy and how they plan to bring in more advertisers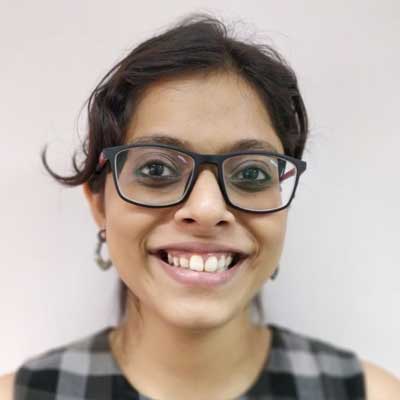 by
Published - Jun 28, 2017 7:24 AM Updated: Jun 28, 2017 7:24 AM



Turner International India is upping its play in the English movie genre. And, content will be the name of the game. Rohit Bhandari, Senior Director and Network Head – English Entertainment, Turner International India points out, "Our strategy for 2017 at Turner is to achieve higher ratings, better audience engagement and bigger advertising revenues. The game plan to achieve these goals for the English entertainment channels HBO, HBO HD and WB is through better content and constant engagement with the viewers and fans of our brands."
When it comes to content strategy, Bhandari shares that 2017 has an exceptional line-up. "On an average, HBO will premiere at least one if not two titles every month. Headlining these premieres will be some of the big blockbusters from 2016 viz. 'Batman V/s Superman: Dawn of Justice', 'Suicide Squad', 'Fantastic Beasts and Where to Find Them' and 'XxX: Return of Xander Cage' to name a few. To support the blockbuster titles, we have more fresh titles like '13 Hours', 'The Legend of Tarzan', 'Teenage Mutant Ninja Turtles', 'Star Trek : Beyond Tomorrow', 'Jack Reacher: Never Go Back', 'Sully', 'The Accountant', etc," he said.



So far, this strategy is working as the response from the viewers has been "good" from a ratings point of view, according to the Senior Director. Currently, it garnered 2.1 million impressions, taking the fourth spot in BARC's English Movies Genre for Week 24 (June 10-16, 2017). Sony PIX led the category with 3.6 million impressions.



Bhandari is sure that this year's lineup will bring advertisers on board. "While 2016 was a rather modest year for HBO from a content point of view, the promise of an exciting lineup is what has got advertisers excited. At the end of the day, advertisers need some big vehicles to get their brands onto and this year, HBO has the right mix of titles to attract some of the biggest brands and advertisers," he explains.



With more than 10 channels in the genre, Bhandari is aware that the viewer is spoilt for choice with no real channel loyalty to speak of. "Hence, it is down to two key parameters which are content presentation and audience engagement," he specifies on the differentiating factors.



On the engagement front, HBO had earlier lined up a movie festival called Agent Of Chaos as a lead up to the premiere of 'Suicide Squad' at 1 pm and 9 pm. Bhandari says, "The on air packaging has been altered to mimic the psychedelic look of 'Suicide Squad' with new elements being presented as a surprise to the viewer."



He adds, "HBO engages with its core viewers actively on Facebook, Twitter, Instagram and WhatsApp. We have also tied up with the popular stand-up comedian Karan Talwara.k.a Bollywood G@#$%, who has compared 'Suicide Squad' characters with Bollywood actors, which received some great participation from the viewers."



He also talked of 'Suicide Squad' screening parties across metros and cities such as Pune.



Turner International India revamped HBO last year with new packaging and tagline 'Like Never Before.' Bhandari shares: "Based on feedback from viewers on our various social handles, there was twice the excitement with brand HBO. Firstly, when we introduced a new packaging that resonated highly with the audience in India and later, when HBO HD was launched in September 2016."



How did advertisers respond to it? "HBO as a brand is iconic, that advertisers have appreciated and respected over the years, the launch of HBO HD coupled with a new look was noticed and appreciated," says Bhandari.



With rising content acquisition costs, Bhandari has a strategy in place to even it out. "The HBO library is a mix of studio titles with some independent studios. With most studio agreements including a yearly escalation in price, we use independent studios to try and keep our content costs as even as possible, hence negating any upward impact," he says.



He talks about the deals the network has for the ongoing year: "For HBO, we have first Output deals with Warner Brothers and Paramount Studios in place, which ensure that HBO always has access to quality premiere content and that too within a short time of the theatrical release. We also acquire from other studios and independent aggregators to provide more variety on the channel."



For their other English movie channel, WB, Bhandari points out that it will continue to remain a Hollywood hits movie service. "The focus will be on constantly introducing fresh titles on WB so that the viewers have something new to watch whenever they tune in."
For more updates, be socially connected with us on
WhatsApp, Instagram, LinkedIn, Twitter, Facebook & Youtube