Strategy vs Pricing: May God Save the Agencies: S Yesudas, Y&A Transformation Pvt Ltd
Guest Column: MD & Co-founder, Y&A Transformation Pvt Ltd gives out a message to agency heads on how the clients play the role of an 'investor' for businesses
I was among the audience last week at the exchange4media Media Ace awards where industry stalwarts discussed the above topic, 'Strategy versus pricing: What is the future of the media pitches?' The conversations moved from creating rules of engagement to self-regulations to mocking the procurement teams at the clients' end to even calling out names of clients on the basis of disagreements in the quantum of discounts being demanded versus offered. Some also admitted that their focus was profits for their agencies.
I sat there as a neutral party and said a prayer for all of them, particularly the agency heads, seated on the podium as I felt the single biggest party who pays all their bills, The Client, was getting reduced to a 'discount seeker' while he actually plays the role of an 'investor' for their businesses.
Imagine the plight of clients (not all of them can attract all types of talent internally) who are solely guided by their agencies. If agencies were to do an audit on themselves to see how they have guided their clients differently this year versus the last, capitalising on the behavioural insights, the host of targeting possibilities and the amazing potential of personalised communication, and therefore relevant content or how they managed to deliver on customer experience consistently on the different touch points the customers navigate or even something as simple as how many of their TV planners/buyers started talking multi-screen deals with broadcasters, considering the importance of the second screen or 'audio visual planning' as agencies keep proclaiming, it will become apparent that the only strict review that took place in agencies is that of their monthly P&L. Rest was some reports being sent to clients, absolutely oblivious of their real business challenges. I recently saw an agency celebrating one of its clients, based on the number of awards his 'campaigns' won, while a large number of his users are pulling him down on social media for the very poor service experience he delivers.
Are there agencies willing to stick their neck out and tell their clients that they won't be selling million impressions with 90 per cent bounce rate any longer, but just that 10k, based on data and evidence, where most in the 'community' will be willing to listen even if it means a higher CPM? Are there agencies out there who are willing to tell their clients how the brands' baseline have changed positively because of all that they did, which could result in a decrease in the advertising investments and perhaps increase in other areas of investment like customer centricity rather than a thumb rule or Best Practice A:S ratio, which gets written off as an expenditure in the balance sheet?
Some on the panel also spoke of "Outcome" based thinking/planning. While it is music to ears, I don't know how clients are being convinced with this philosophy. Unless the agencies help their clients build a single view of their consumers, connecting the various platforms or relevant actions to assess the fluidity and dynamism in the consumer mobility and work with clients to build some new structures where even basics like multi-media planning could look very different which can also potentially isolate the impact of channels of communication, the outcome based thinking as per the existing attribution models and lookalike audiences will mean no change whatsoever. The saddest part is even the first party data belonging to many clients are neither structured nor utilised impactfully.
There are some wonderful slides in pitches which talks about "audience" becoming "community", "target" changing to "engage", "media plan" moving to "interest plan" "penetrate" converting to "collaborate" etc. But in reality when planners sit in front of their computers, absolutely oblivious of what's happening in the world outside, they are only guided by IRS, BARC, ComScore, etc. to deliver campaigns on the demographic audience segments. I personally feel, the rigor, cognitive though, that used to go into awareness planning in the earlier times with very limited data is far better than the planning that takes place today, with abundance of data.
Albert Einstein had once said, "The intuitive mind is a sacred gift and the rational mind is a faithful servant. We have created a society that honours the servant and has forgotten the gift". When media agencies starts to become creative agencies for producing 'tactical' campaigns, it is to be understood that design makes people behave in different ways. The cognitive 'tactical' stuff is not likely to get access to the intuitive realm of the consumers' brain where decision are taken. It needs human wisdom and creativity. Creative agencies will be better off in creating stories (multiple of them are needed, gone are the days of a single campaign, and in different languages, considering the emerging popularity of vernacular, even on digital). And the data and insights, which media agencies can provide creative agencies with, will help them tell better stories.
Every business/distribution model as it was practiced earlier has changed/is changing rapidly at the clients end. Technology is becoming invisible in the consumers lives. Businesses are struggling to reduce frictions, save time and effort for consumers and build partnerships with them. It is high time the agencies moved beyond the traditional 4Ps of marketing and built Pride, Protection, Personalisation and Purpose as newer elements and became data driven to help their clients build customer centricity by acquiring customers based on a value proposition, telling them when the customers interest is weaning away, deepen the relationship with the ones those are retained and finally making them advocates by delighting them, neither under nor over their expectations. Researches talk about the economic value being lost in both these scenarios. But at the same time a cautious approach of un-covering the un-met needs will also do good for the clients.
Those who believe that clients move businesses away from one agency to another for discounts, as someone on the panel mentioned, may want to read the viewpoints of Marc Speichert, Global Chief Digital Offer, GSK Consumer Healthcare who just consolidated their US$ 1.7 billion global media business with one single agency. And while this may sound exaggerated, I really believe that clients who think pricing is the only critical difference they need to derive from a pitch, will be the ones who will get disrupted first when their category goes under disruption.
As a big believer in the law of diffusion of innovation, I would say, even if there is just a single willing agency with a sizeable client base, which can start thinking on #NextPractices POCs and Prototypes and rally some relevant people from their teams towards that, I can assure you that all of these conversations on Strategy versus Pricing will cease to exist sooner than later. The broadcasters and media owners will be willing or forced to have very different conversations with them. And that agency can surely get an amazing front lead in moving to the stature of becoming the clients' business partners. They will also get paid accordingly.
The transformation philosophy at Y&A includes an 80:20:24 process. This means clients can continue to do all that they do with 80 percent of their resources, while allocating just 20 per cent for building Next Practices. This, in a 24-month time frame will start showing equal to or beyond the 80 per cent, on various parameters, chief among them being customer centricity. Speed is the digital necessity; the ability and willingness to quickly embark on different concepts and ideas, recognising some may even fail. I do hope and pray that agencies open their eyes and minds and start looking at their clients as investors and make investor dividends a part of the monthly agency review as well.

(The author is Managing Director & Co-founder, Y&A Transformation Pvt Ltd )
Disclaimer: The views expressed here are solely those of the author and do not in any way represent the views of exchange4media.com.
MD & Co-founder, Y&A Transformation Pvt Ltd.
Managing Director & Vice-President, GoDaddy India shares email campaign techniques to help brands up their email marketing game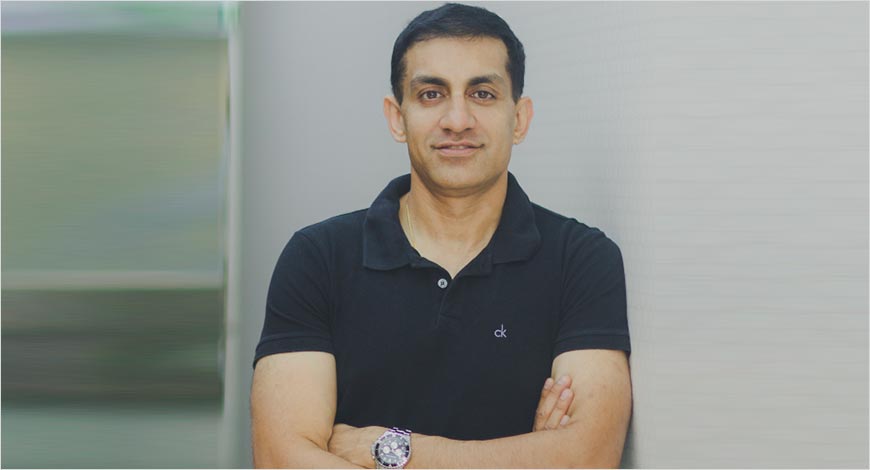 Festivities and traditions are the heart of Indian culture and Diwali is one of the most celebrated Indian festivals across regions. This is the most exciting time of the year for both consumers and brands alike, when people go on a shopping spree to buy new things for their homes and gifts for their loved ones. It is that time when marketers also prepare themselves to come closer to their consumers in disruptive ways and reach out to their audience, when they are willing to spend the most.
However, more often than not brands end up getting lost in all the festive clutter. Gone are the days of run-of-the-mill campaigning, when brands would just flood customer inboxes a few days or weeks prior to the festival and gauge their interest. Today, in order to reap the maximum benefits of this season and stay ahead of the game, one needs preparation and planning much in advance. As the festival of lights is inching closer, following are some email campaign tactics to help marketers tap the right audience and drive significant business sales and increased growth.
Improve after-sale communication: Indian customers buy more frequently from sites or entities they trust; this is where after-sale communication becomes extremely important. If the consumer's experience after the purchase has been satisfactory, there are more chances of that customer returning for a future purchase. Use a targeted Diwali email campaign to follow a customer throughout the entire sales cycle, including shipping, tracking, returns and reorders. Be sure to ask again for a sale.
Make big mistakes less costly: Festive shopping is usually an extravagant purchase, with people buying everything from TV screens to washing machines and refrigerators. In such cases, for all online brands, it is essential that the customer is ensured that in case of an issue, it will be dealt with and the brand will help them in finding a speedy solution, be it through pre-paid return option, an in-store availability or a partnership with a shipping company that can pick up the unwanted item. The idea is to allow the customers to buy what they want and get it right on time. Use your Diwali email campaign to assure big-spenders that you acknowledge the risk and your business will do everything in the power to minimise it. Holiday shopping shouldn't be scary.
Customise daily deals: In the week that leads up to Diwali, brands can plan a "Diwali offer" countdown, offering a different sale or featured item of the day. In this case, marketers can use data analytics and site analytics to help understand which offer your customers are most likely to buy and what day will that work, to help target the promotions accordingly by sending your customers the offer that's best suited to them. While generic daily emails can be overwhelming (and often end up in the trash folder), emails that include targeted offers and feature may be too hard to ignore.
Use email real estate wisely: First impression is very important in case of email marketing. In order to help avoid your mail from landing up in the customer's trash folder, brands must pay attention to draft the email in a way that it can engage the customer, by starting straight ahead with the product or the offer that they want to promote. Most desktop systems and mobile devices allow the user to browse the first few lines of the mail without actually opening them, thus it is essential that the holiday promotional email is drafted in such a manner that it immediately grabs the attention of the customer with its subject and initial few lines.
Offer last-minute solutions: The festive season keeps a person engaged in a lot of things, from holiday bookings, to gifts for family and friends, personal shopping and so much more. But amidst all this, there is a great possibility of missing out on one thing or the other and a reminder at the last moment, might help get interest. Last-minute shoppers aren't as concerned about how much an item will cost as whether they will get it on time. By shifting your last-minute emails away from offer-focused messaging and toward solving their problems, brands are more likely to see a better response. Brands can look at including a mix of great offers and pro-shopping tips in their emails, like how to wrap the perfect gift, what dry fruits will work with those diyas, etc.
Give the gift of digital: Digital gifts can be an innovative, personalised gift, especially on a colourful, well-lighted festival like Diwali, can be experienced with instant gratification. These gift cards don't necessarily have to be sent via email. Brands can give their customers an option of printing them at home, which can also be accompanied with a box of sweets or chocolates to make it more special. Your email to your customers should present a variety of ideas for classing up these digital gifts. Brands can also have at least one Diwali email campaign message dedicated to its product's virtues: how it can be used; ways to make it more special; and why it might be the perfect gift.
(The author is the Managing Director & Vice-President at GoDaddy India)
Disclaimer: The views expressed here are solely those of the author and do not in any way represent the views of exchange4media.com.

Managing Director & Vice-President, GoDaddy India
Guest Column: The birth of Helios Media was centered around "Opportunity spotting", says MD Radhakrishnan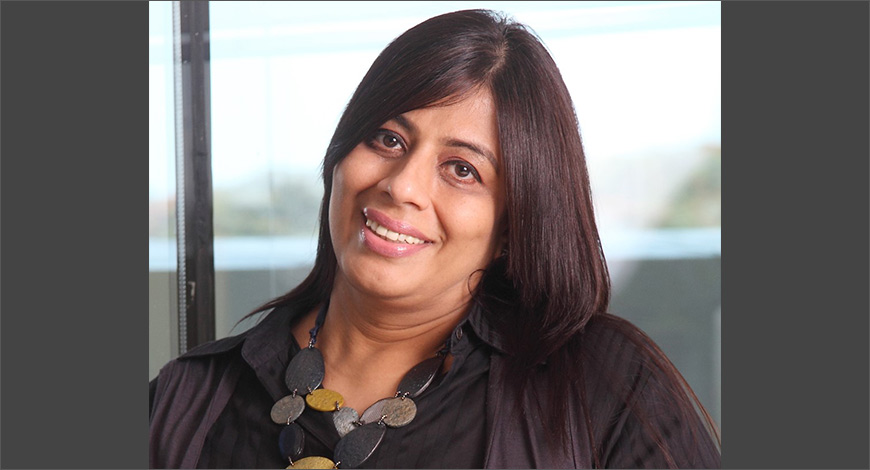 A seemingly predictable personality, but caped in not sticking to norms in reality, has built me professionally, thereby shaping my personality.
Being raised in a traditional Tam-Brahm family, it would have been predictable for me to grab the opportunity of a coveted bank job close to home, But I chose to change two trains followed by a bus journey all the way to Colaba for my baby steps into the world of advertising. Add to that not getting into usual client-servicing but media in an era where media department meant sending release orders.
After a 24 years of travelling with the profession's evolution and sitting at a professional high, I was managing three SBUs at a leading communications network - Rediffusion, with a personal fulfillment of reaching professional goal posts.
Now what would one do? Get invited to speak at industry forums, Do your bit for the industry by taking time to judge award entries, Take off on vacations, Post happy achiever pics on social media
All sounds so natural and what most who knew me would expect of me. But announcing an end to my professional career with no options in hand, aiming to unwind with a random thought of consultancy – pretty unsure of what next was so unlikely of me.
Early Dawn:
The key driver to the next phase of my career ie the birth of Helios Media was centered around "Opportunity spotting"
Idle mind leads to the birth of a business person- this is my story. I was part of conversations of the launch of a new channel by a group of friends. This made me evaluate the opportunity of creating a support system for independent channels, to avail of the best talents amortized and pooled in, to benefit all.
The biggest challenge was creating a team in a space which was always on the other side of the table. No benefits of moving out with people who worked with you professionally but having to get new people to just buy into your dreams which was merely on paper with no role-model practice to follow. The challenge was to write your own rules and carry every brick on your shoulder to build the base
Thus began the journey of creating an A-Class media sales team. This team was hand-picked by my business partner Bala Iyengar who is among the elite sales persons who has the most amazing capability to narrate fabulous brand stories. This helped specialty channels position themselves in a market that was driven by numbers to appreciate quality and pay the premium.
Warmth of the Sunshine:
Being a voracious consumer of content, be it any medium, the next phase of progression was creating this sturdy bridge between Brand & Content through the window to start weaving brand stories into content and thus create more conviction for the brand to enter consumer mind space. Working in the food domain with Chef Sanjeev Kapoor on his media brands helped us identify the potential of the sector. Receptiveness of the consumer to eagerly imbibe brand stories woven into content and not looking at it as an intrusion was the key. "Brand Chef" is our specialty solutions for the food sector.
The Blaze Trail
This lead on to strengthening our expertise in the content space, leading us to develop a fabulous Content Syndication team. We won the mandate of managing two channels from the prestigious Astro Media Group Malaysia. All Content for Tara HD and BollyOne is curated and sourced exclusively by Helios Media. We will soon be expanding to other geographies too.
The media planner in me ensured that I never lost appetite for the number game in content viewership. It became all the more relevant in social conversations where people jumped off their chairs to hear that it wasn't Narcos but Nagin that ruled the roost even in markets like Delhi. Deep-diving into what was getting eyeballs opened doors for a new pitch. This we packaged by understanding trends, viewer sentiments, competitive scenarios and local nuances. "Mere paas ek achi kahani hai" wasn't going to be a bulls-eye target every time. This coupled with the fact that content viewership is becoming very individual centric, thus polarizing the viewership by four times (house hold viewing vs individual preference)
Such has begun our journey of moving into what we call as "Content Plus" space. We have chosen the toughest sector to start-off with ie: the Social awareness space, backed by the Government, Our campaign for Road Safety with Akshay Kumar for the Ministry of Road Transport has been easily one of the most talked-of campaigns in the recent past.
Shining on
Being fully true to our name, Helios – the charioteer of the Sun, we have kept the movement on without getting stagnated and being closed about just what is on hand. Similar to the different positions of the Sun during a 24 hour cycle giving out different formats of light and shadow keeping its centrifuge constant, this has been our inspiration
Some learnings that I picked up in my transition from a professional to a Business Woman is the sublime pleasures over-taking materialistic ones:
The pride on seeing the Helios name-board every morning when you enter the office.
The energies of your team working on common goals, excitement and sense of ownership.
The sweet pains of crisis management.
The learning curve that's far steeper than what any B-School can ever teach you.
The faith on the skills of your chosen leadership team on which one hinges the organizational pitch.
The performance pressures on oneself on how you present yourself representing the image of a 50 strong team.
The discoveries of this journey of yourself is the paramount of all.
Right from being humbled by the faith your colleagues put into your dream and gave up other opportunities to join forces with you.
To the clients who put immense faith in a brand new organization.
To the government who lends super support to women entrepreneurs.
To the industry who didn't write you off but included you in all scrolls of honors
To conclude I would say is keep your vision within your sight, your path with some level of clearings to walk on, and your hopes alive - always!
(The author is MD, Helios Media)
Disclaimer: The views expressed here are solely those of the author and do not in any way represent the views of exchange4media.com
Guest Column: You cannot achieve anything on your own, you are dependent on many other people being fantastic at their jobs, says Chief Executive of Ogilvy India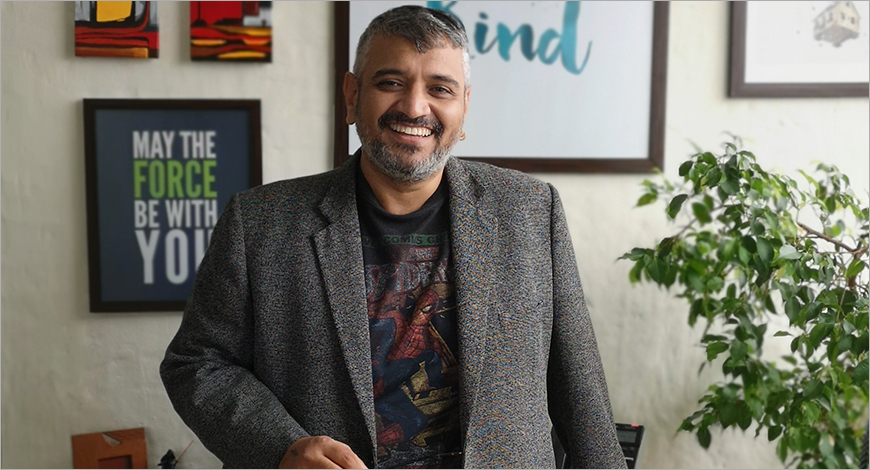 No matter how old you are, no matter what organisation you work for, no matter how sh** or how fantastic your colleagues, bosses, clients or partners are; in the course of your working days you will find yourself feeling, thinking and emotionally responding to this defining idea: I am better than everyone around me.
Right about now, your brain is already agreeing that this is a potential problem. Everyone thinks that they are better than everyone else but that cannot possibly be true, not for everyone. However, your brain will also tell you that, in your case, it is actually true. Most other people are idiots. You are better than everyone else. To make room for a little modesty, your brain will add the word 'almost' to the statement. You are better than almost everyone around you. That sounds about right, doesn't it?
This single idea, that you are better than almost everyone around you, will under different circumstances manifest itself in the form of questions like these:
Why does no one listen to me?
Why did no one consult me on this?
Why is that guy being such an ass-hole?
Why can't people be more efficient?
Why can't people be more responsible?
Why can't people be more considerate?
Why am I being left out of this?
Why am I not leading this?
Why are people questioning my leadership?
As these questions pile up over time, your brain reinforces the idea that the world is not right. That things are not the way they should be. Anger then becomes a way of setting things right. It feels appropriate. It feels like it is getting people in line, correcting faults in the system, shaping the world the way it should be. And the more we see leaders around us use anger to correct others, to shape things the way they expect them to be, the more it becomes mainstream and acceptable.
Anger feels right because it comes from a place of power and reinforces the idea that you are better than everyone else. Anger reaffirms that people need to be shouted at, that they deserve it, that it is the only way they will get the message, that it is a means of helping them improve. These are false affirmations. They do not hold up in our personal lives and they do not hold up in the workplace.
Anger is always a choice. And it's a pretty sh** choice.
I have seen outcomes of anger in the workplace and they are never positive. People at the receiving end either grow up to be broken leaders with low self-esteem, eager to please everyone around them, incapable of taking hard decisions, constantly questioning themselves; or they turn into monsters, with little heart, who believe anger is a legitimate part of 'management' behavior, that people need to be whipped into shape. Neither is a pretty sight.
There is another way. And it is harder.
It starts with the realization that you cannot achieve anything on your own, that you are dependent on many other people being fantastic at their jobs, that the specific people around you actually want to be fantastic at their jobs, and that they are actually capable of being fantastic at their jobs.
Let me put your brain at ease for a minute. You do not have to believe that anyone is better than you. You can continue to tell yourself that you are better than almost everyone else. You just have to believe that everyone else wants to be fantastic at their jobs, and that they are capable of being fantastic at their jobs.
People often ask me what the alternative to anger is. What do you do when you see something that obviously isn't right? What do you say to someone who is being inefficient or irresponsible or just plain idiotic?
This is my answer.
Be clear and be supportive. Be clear about what you think is wrong. Be clear about why you think it is wrong. Be clear about what you expect to change. Work out what support they need to be really fantastic and give it to them. This is your job as a leader in that moment.
Build a culture of courageous, fantastic individuals who treat each other with mutual respect. A culture where people have the courage to follow their gut and speak up when they have a point of view. A culture of fantastic individuals who chase audacious goals. A culture where people are treated with respect, even in the toughest situations.
You will never achieve this. But it is your job as a leader to work towards it every day. Every time you act with anger, you take a step away from it. Every time you act with the belief that everyone wants to be fantastic, and is capable of being fantastic, you take a step towards it.
(The author is Chief Executive, India, Ogilvy)
Disclaimer: The views expressed here are solely those of the author and do not in any way represent the views of exchange4media.com.
Chief Executive, India, Ogilvy
Guest Column: Chief Business Officer, Hansa Cequity says we're on the cusp of a revolutionary change in the way we do business & data is the flag bearer of this revolution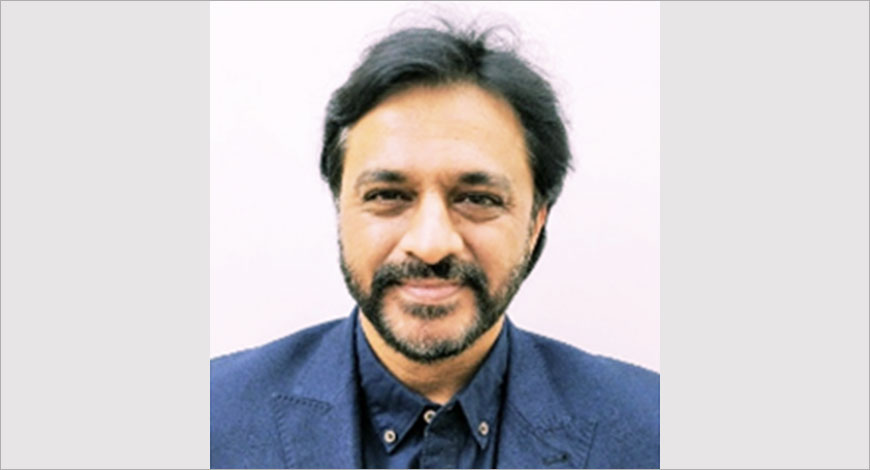 The world of business is so dynamic today. Volatility is the new norm. Companies that can navigate with more intelligence in volatile markets are also the ones that are able to create shareholder value. Most of the top 10 valued companies in the Dow Jones Index did not exist 30 years ago. Five of the six companies are data driven - Apple, Alphabet, Microsoft, Amazon, Berkshire Hathaway, Facebook. One of the original unicorns GE no longer figures in the Index. Times, they are a changing and so are business imperatives.
The conventional Boardroom used to deal with issues of – corporate strategy, financial health, operations performance, risk management, future growth and expansion plans. All this leading to the cornerstone of every business – generating shareholder value. The Boardroom of today is grappling with a new set of issues –
A dynamic and always changing business environment.
Complex set of decisions to be made in real time.
A plethora of new technology and data streams complicating matters.
Too much focus on internal data or transaction data restricting the ability to think outside the box.
New Disruptive data driven models by competitors leading to an existential crisis.
Data is no longer a 'broad' agenda to be paid lip service to. It must now become a 'board' agenda. Data-driven decision making is getting more and more ubiquitous. Every two days we create as much data as we did from the beginning of 2003. By 2025 the amount of data available will grow to 163 zettabytes a 10x increase in 10 years. By 2025, connected users are expected to be 75 per cent of the world's population. Real time data will increase at 150 per cent the rate of overall data creation. There is not one business that has not been affected by data – finance, retail, manufacturing, medicine, media, automobiles, telecom, energy, etc. This data-quake should shake up the most resilient Boardrooms!
How do Boards and organisations ensure that data becomes an asset, drives productivity, ensure seamless operations and create new business models? We're on the cusp of a revolutionary change in the way we do business and data is the flag bearer of this revolution.
According to a study by the International Institute of Analytics, businesses using data will see an additional surplus of $430 billion in productivity benefits by 2020 over organisations who are not using data. The International Data Corporation forecasts that over the next 3-5 years companies will have to commit to a data driven transformation on a gigantic scale including fundamental cultural and operational changes.
So how does one enable a data driven Boardroom? Organisations need to understand that data drives business value. Boardrooms that view data as a strategic asset will survive and thrive. Today every business needs an organization-wide data strategy not a siloed strategy. The key questions that need data driven answers are –
How does our strategy increase revenues?
How do we price our products and services to maximise value?
How do we enhance customer experience to create a competitive advantage?
What new products and services will we launch to stay relevant?
How do we reduce costs and optimize efficiencies?
How do I use external data to drive faster growth?
How do I forecast sales more accurately?
How do we protect our data?
The Boardroom now needs to take charge of a data driven transformation leading to accelerated business growth. It needs to ensure that data investments lead to business outcomes. The Boardroom needs to shape the data driven organisation of tomorrow. It must guide a change management plan that includes -
A thought through business context-based data driven strategy that leads to solving complex problems in real time. For example, at the pharmaceutical giant GlaxoSmithKline (GSK), being data driven means dramatically reducing the new drug development cycle from eight years to one year using analytics and computer simulations. Imagine the value such a development can generate. Organisations and Boards can pick on a few such initiatives and pilot projects that lead to business outcomes and have the potential to dramatically alter their fortunes.
A digital transformation strategy that pushes fundamental imperatives like automation, business efficiencies, data compatibility, technology compatibility, include different solutions like IoT, Machine Learning, Augmented Reality, Analytics models leveraging data assets to create a sustainable and differentiated business model. Boards should facilitate a transformation/innovation budget and create Data Innovations Labs to test multiple such initiatives.
Creation of a Data Advisory Council to drive competitive advantage, create new revenue streams, measure impact of initiatives taken. In short, sweat the data assets to propel growth and generate shareholder value.
These can be some of the foundation blocks that the Boardroom can initiate for a strong data-driven strategy. It is certainly not an easy ask but boardrooms will have to embrace this new reality and respond with agility to stay relevant and stay in business. It's high time that data becomes a Boardroom priority.
(The author is the Chief Business Officer at Hansa Cequity)
Disclaimer: The views expressed here are solely those of the author and do not in any way represent the views of exchange4media.com.

Neeraj Pratap Sangani is the Chief Business Officer at Hansa Cequity – One of India's leading data-driven Marketing Organisation that helps businesses acquire customers intelligently, retain them optimally and manage them profitably
Guest Column: If we value lifelong partnerships, why not the same in business? asks Khalap, MD and Co-Founder of chlorophyll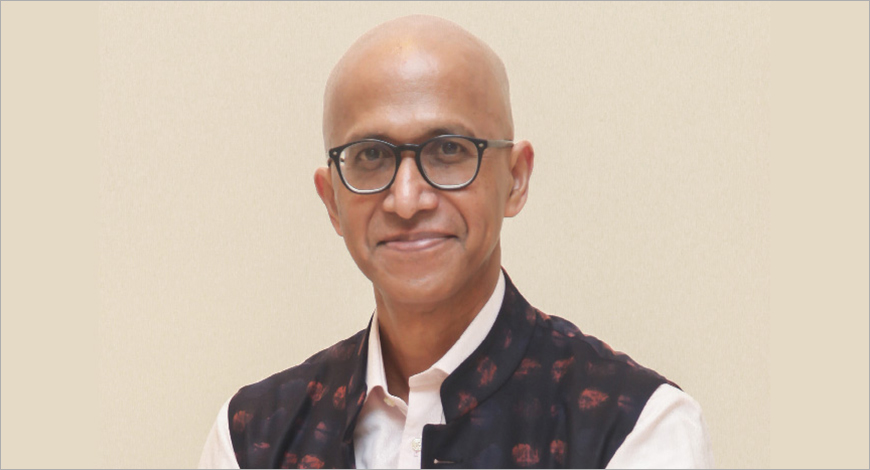 In August 2018, chlorophyll entered its 20th year, having created and redefined over 200 brands over the 19 years of its existence. When asked to take stock of the journey, I realised how difficult it is to articulate all the learning that has been internalised and has become part of the metabolism of chlorophyll!
For example, very early on, I learnt from anthropology and folkloristic the two concepts of emic and etic: etic is how a social group looks at itself and emic is how observers look at the same group. A group of millennials may look at themselves as 'too clever to be fooled by ideas of old people', older people may look at them as 'spoilt brats surviving on entitlement'.
So only very recently did I realise I was an entrepreneur in the eyes of some people.
In my own eyes I was just a professional looking to live a life of quiet self-respect, also ensuring that my entire team lived that way too. Which is how over the years we ended up ending relationships with big brands like Unilever and Aditya Birla Group, when the relationship compromised that very virtue.
The second realisation came in 2016 when chlorophyll joined 'thenetworkone', a network of 1200 independent agencies in 109 countries. I realised chlorophyll was an 'Indie' (Independent), and Indies around the world have similar issues to resolve as compared to agencies belonging to a large existing network.
So here I am: an unsuspecting Indie Entrepreneur, trying to put into words what I learnt as both: an Indie and an Entrepreneur.
Lesson One: There is no such thing as a business learning, there is only learning.
In the 1960s, my father, by then one of the finest commercial artists in India, with only Class Seven Marathi-medium municipal schooling, would pay my mother a monthly honorarium, to be used as she deemed fit. To me, that was a lesson in respecting your partners, and respecting them for a lifetime.
If we value lifelong partnerships in life, why not in business?
Nalesh Patil, one of the co-founders of chlorophyll, a genius by any standards, had worked in over 17 ad agencies before chlorophyll…and then continued in chlorophyll for 17 years, creating the maximum number of brand ideantities™ of any designer (http://www.brandideantity.com/).
The whole idea of a different persona in professional life and another in private life is to me a division that can only lead to pain and sorrow for me personally and for my colleagues in chlorophyll. Which is why we encourage chlorophyllites to pursue more than one career, with the same passion that they bring to bear on brand planning and brand management and innovation.
Lesson Two: There is no such thing as creativity in communication, there is only creativity.
An artist or a poet employs creativity for self-expression, those working in applied arts like advertising and design use it to solve communication problems.
But when we go to the root of what creativity means ("To create is to unite" said Pere Teilhard de Chardin, the most influential philosopher of the 19th century) we know it is suboptimal to restrict creativity to just self-expression or problem solution.
It must extend to uniting people, uniting ideas, uniting communities…and that is difficult when everything our culture does is to encourage us to divide. My meditation technique versus yours, my atheism versus your theism, my belief in Political Party A versus your belief in Political Party B; the divisions provide us an identity but they also sow the seeds of conflict.
Meditation is part of the Standard Operating Procedure in chlorophyll. So is humour, described as 'taking one's job seriously, not taking oneself seriously'. These twin practices will hopefully break down divisions of me versus you, opening doors to empathy, encouraging creativity in its widest and deepest sense.
For all of the 19 years of chlorophyll's existence, we have rarely studied "competitors". Today management consultants are entering all spaces, whether branding, advertising or digital communication…so you can't even identify competitors…which is why being obsessed with competition kills creativity, denying you your special place in the larger scheme of business.
Lesson Three: There is no such thing as independence from anything, there is only independence.
When we started in 1999, my co-founder, Anand Halve, pioneer of account planning in India and the second genius in chlorophyll, and I, used to compare chlorophyll's proposition with an ad agency or a marketing services agency.
We were declaring our independence from (remember, we were born on August 15, 1999) the multinational ad agency structure.
Soon, we realised we were independent in thought, not just independent from earlier structures.
We had invented our own brand models (despite our respect for Aaker and Kapferer), different models for product and service and corporate brands. We had invented our own processes, our own way of conducting brand research (as opposed to ad concept research), our own way of changing organisational behaviour or auditing it (litmosi™), our own idea of an ideantity™ instead of a logo. Today, chlorophyll has its own innovation lab, with its own innovations in process and products.
We continue to be fierce learners: like all entrepreneurs we know it's ok to 'fail fast'. In 2000, we laid the foundation of e-chlorophyll, an online brand university but quickly learnt it wasn't the right time. We tried retail specialisation, but gave that up too. It's ok to fail.
A journey becomes a pilgrimage, when the destination is not clouded in selfish reasons.
(The author is MD and Co-Founder at chlorophyll)
Disclaimer: The views expressed here are solely those of the author and do not in any way represent the views of exchange4media.com.
Co-founder and MD at chlorophyll
Guest Column: The CEO of Worldwide Media on systematically investing in both, the right technology and resources, in order to ensure continuous and profitable growth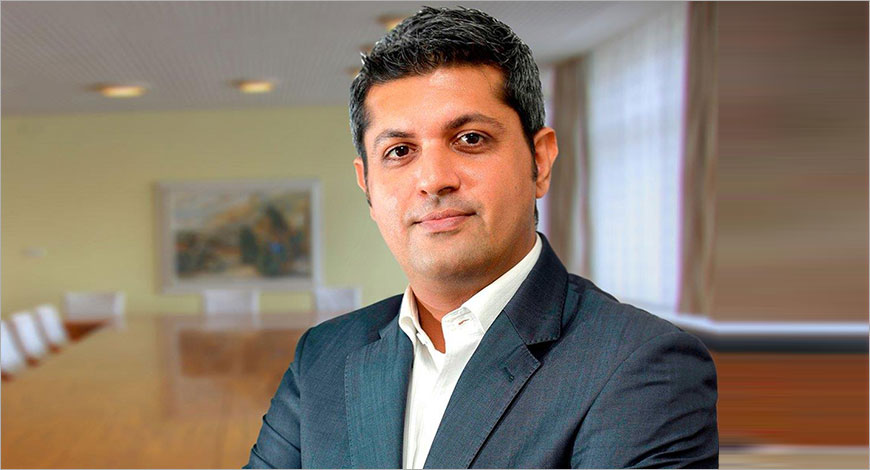 The media industry is always an exciting place to be in, given how it always brings in fresh and exciting challenges and simultaneously opens a world of opportunities and pathways to overcome those hurdles. Having worked in the industry for more than 18 years, I have been humbled to witness and, be part of this whirlwind phenomenon that significantly contributed towards placing India on a global map. Staying true to its character of being an early adopter of changes, the industry has been at the forefront of embracing digitization. The not-so-recent digital disruption certainly caught the attention of all entities in its wake - the consumers, brands and corporates alike. The evolving landscape gave impetus to Worldwide Media's renewed vision of being a digital-first and a platform-agnostic entertainment and lifestyle content company.
Today, having successfully led the transformation of a well-flourished group in the publishing space, to being recognized as a leading content player, we are on our way towards achieving our vision. It was only a matter of leveraging a plethora of expertise within, rather than looking outside and forming a team of experts to optimally utilize the existing assets and resources that many of our brands possess. We identified various demand and supply gaps and laid out a concise solution with a strategic route of leveraging our iconic brands in two ways:
1 - Expanding our existing IPs on to the digital and TV platforms as well as launching new IPs
2 - Building on the content expertise of Worldwide Media's brands for branded content
Growing IPs and brand reach
Over the last three years, when it all began, we have witnessed a positive transformation across our business pillars. The growing number of digital IPs, web and TV shows and, brand integrations with long-form and short-form content stand testimony to this successful journey. While, the print medium, due to its nature, had its own set of challenges, we have been able to overcome those by providing a multi-platform solution to the advertisers. Two years ago, as a part of our vision, we launched Femina.in. The digital platform today generates 70mn+ page views every month. It was soon followed by the launch of Femina Hindi considering the demand for the type of content we generate amongst the Hindi speaking audience. This, along with the existing editions in Bangla and Tamil, expanded Femina's reach in the regional content space.
The same year, Filmfare Short Film Awards were launched which created a legacy of sorts with 9mn+ impressions. The second edition added to the success of the property with a 50% growth in the number of entries received and a 27% increase in the overall impressions. It was a year of many firsts as Filmfare partnered with Facebook and Twitter for a live booth on the Red Carpet, a first for any awards. A live booth was set up on the red carpet that was well equipped with a video and audio output for interaction with the stars. The social media integration on the red carpet with the 'Twitter Mirror' allowed the celebrities to take "selfies" of themselves in front of the checkered branding simply by tapping the screen and signing them. The photo was then sent out to the event's Twitter feed, driving a huge number of re-tweets and comments. The activity garnered 156 million impressions and 27 Million videos views on Facebook. The awards trended globally on Twitter with 10 million+ impressions in 2 hours on the platform. The partnership has been a huge success, such that the second year witnessed a 52% increase in the total number of video views and a 41% increase in the overall impressions. On the back of this partnership with Twitter, we stand amongst twitter's top 50 global entertainment partners.
The entertainment industry connects millions of audiences every year across the length and breadth of the country. We tapped this as an opportunity to bring movie enthusiasts closer to their favourite celebrities by converting Filmfare Awards IP into a ticketed event, thereby generating a new revenue stream altogether from a six-decade-old property. It was also made available on television for the millions of other viewers. Along with the digital expansion, Filmfare Awards in addition to the well-established Filmfare Awards South, has further expanded its reach geographically with the launch of Filmfare Awards Marathi, East and Punjabi editions.
Content marketing wins
The platform-agnostic strategy was strengthened subsequently with brand integrations and, long-form and short-form content that would comfortably sit across web and television. The launch of 'Famously Filmfare,' a chat show on Colors Infinity and Jio TV, 'Nexa Journeys on AH1' on Discovery Network, 'The GoodHomes Show' on TLC, 'The Secret Ingredient' with Michelin and TopGear and Grazia–'The Intern Diaries' web series bolstered the image of Worldwide Media as a premium content company. This accelerated conversations with brands and advertisers with an increase in the overall ad revenue through digital content alone. Leveraging the content capabilities at Worldwide Media, some of the noteworthy brand integrations in the short-form content space were created, such as the 'Non-Stop Ride' by TopGear for TVS Victor, Grazia's association with Magnum, Filmfare - Flipkart Celeb and Influencer videos as well as 'Influencer Connect' by Femina for Vaseline Sun + Pollution protection among others.
As I write this column, we have just finished the production of our new English fiction series, as well as wrapped up over 60 episodes of Famously Filmfare in regional languages – Tamil, Telugu, Kannada, Malayalam, Bengali, Marathi and, Punjabi. Also, our first Hindi fiction show is being researched with consumers. The future looks busy and bright!
Industry Learnings
The cookie-cutter approach doesn't work in the dynamic media industry. Having worked on both the sides – sales and brand, over the years, I have leveraged my experience to add more volume to the business by providing effective brand solutions to clients with content solutions that appeal to both, the consumers and the advertising partners. The deep insights that our brands possess about their respective domains, combined with the company's unique strength to be able to cross-promote different brands amongst each other's TGs and thereby drive incremental viewership, definitely propel the business towards robust growth. In order to be able to sustain any business through a phase of disruption, it becomes imperative to identify growth areas for the future, and then systematically invest in both, the right technology and resources, in order to ensure continuous and profitable growth.
(The author is CEO, Worldwide Media)
Disclaimer: The views expressed here are solely those of the author and do not in any way represent the views of exchange4media.com.
Guest Column: The Indian market has kept pace with the global gaming industry, just like it has done in the context of technology adoption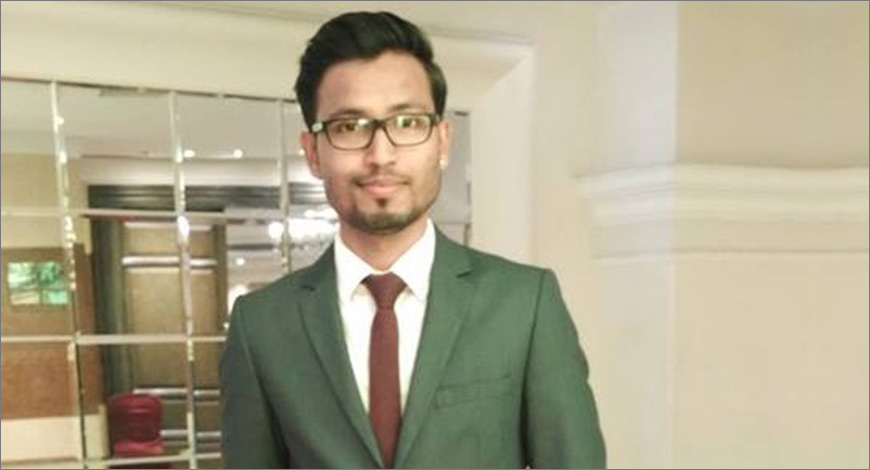 The launch of a promising product in the market requires complementary and sustained marketing efforts, such that it successfully reaches customers and gain their mindshare. Methods and strategies of marketing would vary depending on a number of market dynamics and the nature of the product itself. Competitive brands will stay the course with a view to leaving behind a mark of their own.
The Online Gaming industry
With the advent of modern technology, the means of entertainment have evolved too. Millennials are exploiting this factor to their advantage. From traditional outdoor sports to indoor video games and now, Online Gaming is the latest trend for those seeking to make the most out of their leisure time.
The Indian market has kept pace with the global gaming industry, just like it has done in the context of technology adoption. Online Poker calls for marketing ingeniously. The Online Poker Gaming as a mode of fun entertainment is now in the reckoning of the urban Indian. Marketers have taken this fact into cognisance and are upbeat about their marketing initiatives.
Here is a time-tested scientific approach to ensure inroads to consumers in India:
Clear understanding of the consumers holds the key to success:
Before embarking on a marketing campaign, the marketing team ought to gain a firm understanding of the target audience, in terms of demographics and psychographics mapping, which mean identification of factors such as gender, geographical locations, social interests, orientation towards technology and age groups, all of which enable focused efforts. The nature of marketing communication between the brand and its prospective customers hinges on these socio-economic influences.
Tailoring content for communication that captures the consumer's imagination:
Intelligent marketers will agree that the content for communication needs to be of superior quality, such that it resonates with the values of the audience and understands their needs. Storytelling as a creative approach has gained significant traction and makes for a compelling proposition. Innovation in storytelling is bound to be benchmarked in the industry.
Poker, being a male dominated game to the tune of 80 percent of target consumers, the messages will have to be customised in a male-centric fashion. Marketers need to create multiple content buckets and keep experimenting with those to see what works the best.
Creativity applied in the right way:
Since Poker players are tech-savvy (as per Google Analytics data), genuine and real-life based storytelling on Digital Media platforms will be a sure shot means to success in communication and will break through the clutter created by competitors. This plays a pivotal role in highly targeted campaigns that effectively reach Poker players. Marketers will know what to target in the online world, based on the Digital tracking tools to measure the campaign effectiveness. All competitors pretty much want to communicate the same message to their audience, the trick is in how you communicate that message.
The differentiation happens at a creative execution level. For example, tournaments and cash promotions are the real products of an online poker brand. Each one of these products can be assigned a unique personality - keeping in mind customers' interest. This personality can then extended consistently while marketing these products. This results in a faster recall.
Visual Storytelling:
Content consumption preferences are moving in a more visual direction. Consumers give more attention to visuals than text. Hence platforms like Instagram are enjoying higher user time. Creativity and visual storytelling go hand in hand. Once you have identified the interests of your target audience, you can pick relatable situations and smartly integrate creativity in it - preferably with a twist of poker (if you are trying to sell poker). Each creative should have a story of its own. Here's a fresh take on the concept of storytelling! Visual creatives with catchy graphics and original story themes are architected right from scratch by portraying relatable situations, instead of merely sourcing images from stock websites with text content dragged and dropped onto it. Original content fares better than stock images - according to leading social media platform. Remember, your brand is competing for digital real estate, not just with competitors but also with every piece of content on your customer's feed.
Right targeting on right channels:
Social Media platforms such as Facebook, Twitter, Instagram, and YouTube allow companies to target people based on age, gender, profession and their interests. Since Online Advertising costs are high in terms of accessing each person, extensive research needs to be conducted, so as to communicate with the right set of people. This results in higher sales conversion rates, which is of utmost importance when it comes to evaluating the results of marketing investments. This is what Programmatic Advertising is all about, in stark contrast to traditional advertising on Print, Radio and Television, wherein, control over the target audience is missing in totality in terms of reach and hence, the advertising impressions are wasted, all in all, boiling down to wasted advertising expenditure.
Overcoming advertising restrictions:
Most Social Media platforms have a policy of disallowing direct advertising of Poker. This necessitates the acquisition of a surrogate marketing property for the basic cause of commercializing Poker. So we at MadOverPoker created India's first marketable property in the form of poker-themed merchandise which is up for grabs on e-commerce platforms. This will help in promoting the brand and creating customer loyalty. From a broader perspective, this is named as an end-to-end surrogate marketing approach. With such diligent efforts, even start-ups and small-sized market players can stand the test of time and survive amidst stiff competition, who are primarily intimidating big-time companies with huge marketing budgets to allocate.
(The author is Head of Marketing at MadOverPoker)
Disclaimer: The views expressed here are solely those of the author and do not in any way represent the views of exchange4media.com.
Head Of Marketing at Host.Games, Head Of Marketing - Founding Team Member at Mad Over Poker
Guest Column: The time has come for the healthcare industry to re-tool their marketing efforts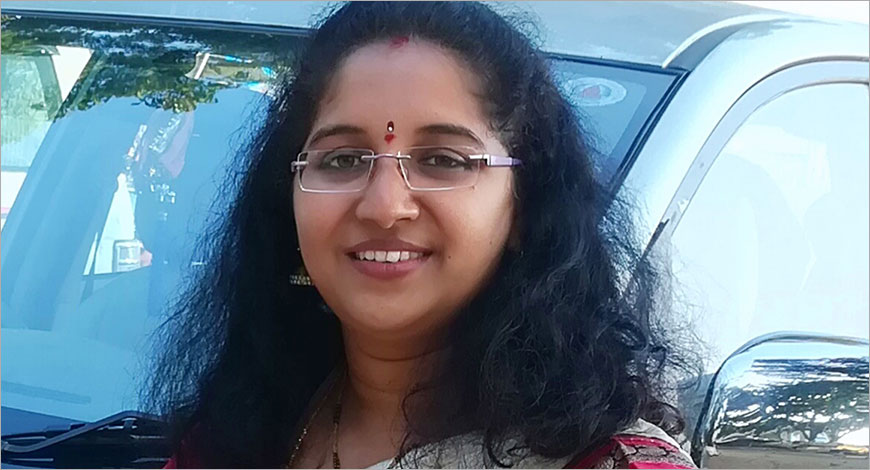 As we all sail in the same boat named healthcare, doctors are the most important audience in our industry. We focus on niche markets and therapeutic areas, which makes us very difficult to connect to the perfect audience.

For more than a decade, the Indian healthcare industry is continually undergoing the transformation phase. There is widespread scepticism about the intent of the industry and concern for the vulnerability of doctors in the relationship. Unfortunately, the debate on how to move this relationship forward has become polarized: industry argues that collaboration with physicians is essential to scientific advancement, but at the same time many doctors are pledging to cut all their ties with the healthcare industry, which brings our business to a crossroad of sorts.

Traditionally, the healthcare companies used to connect with doctors through sales representatives. But, now there are so many new laws and regulations that are emerging in many states, and the sales representative needs to be familiar with the laws and regulations in each state. Hence, it is been observed that the traditional way of marketing through sales representatives is fading away and the time has come for the healthcare industry to re-tool their marketing efforts.

Although, Social networks like Facebook, LinkedIn, and Twitter allow doctors to organize personal and professional online communities for collaboration, there is always a gap between the medical fraternity and these so-called Social networks, as they are not able to deliver on the needs of the doctors at the right time. And time, as you know, is indispensable for every doctor.

So, the hospitals and healthcare systems are trying to adopt a completely new model of healthcare marketing, so as to emulate other disruptive businesses. These new models are backed by technological advancements and are being professionally customized for doctors by innovative health tech start-ups. The technology is streamlining the healthcare processes and addressing the conventional challenges. From storing patients' records on cloud to bringing new applications to widen the reach to challenging communities, healthcare sector is revolutionizing.
Characterised as 'The third wave' by Alvin Toffler, a writer, futurist, and businessman said, the internet technology has the potential to change the way of man and society beyond the wildest of imagination.
Undoubtedly, technology is contributing immensely to transform Indian healthcare sector. The rise in the rate of technology adoption is creating a huge opportunity in the sector to make healthcare needs affordable and accessible in Tier – II & III cities. The new technologies have helped the healthcare industries to look beyond the metros of India and explore the untapped market, breaking the geographical bias.
According to the estimates, the Indian Healthcare market in India is expected to grow from USD 100 billion in 2016 to USD 280 billion by 2020. Today, the healthcare sector is not what it used to be in terms of reach and improved treatments. Additionally, the boost in the Indian startup ecosystem operating in the health-tech space is creating more opportunities and hence redefining how the healthcare industry works.

With the surge in serious lifestyle diseases and rising population, the burden of simplifying healthcare processes is increasing on healthcare institutions, hospitals, organizations and government. Therefore, they are looking to adopt innovative ways to manage the Healthcare setting effectively. Technology is streamlining the healthcare processes and addressing the conventional challenges. From storing patients' records on cloud to bringing new applications to widen the reach to challenging communities, healthcare sector is slowly but sure facing the winds of change.

An increasing number of start-ups are using technology in different ways to create holistic platforms to the doctors and healthcare professionals which bridges the gap in the healthcare system by providing the medical fraternity with an equal footing. Whether it is about the improved care delivery or expansion of multi-specialties, these new technologies in healthcare is taking the industry higher.
A few stalwarts in the digital space like medscape, WebMD, etc have been knocking on the door for long now, Curofy is also one such startup, which not only is providing a coordinated care to patients by keeping doctors abreast of the latest medical advancements, but also provides them access to all the stakeholders in the healthcare industry. With a sudden push towards digital frameworks, the time is certainly right for the healthcare industry to undergo its long overdue digital revolution.
(The author is Marketing Communications Expert, Curofy)
Disclaimer: The views expressed here are solely those of the author and do not in any way represent the views of exchange4media.com.
Marketing Communications Expert, Curofy
Guest Column: Chairman & Chief Creative Officer, Soho Square, on how stories set humans apart from other species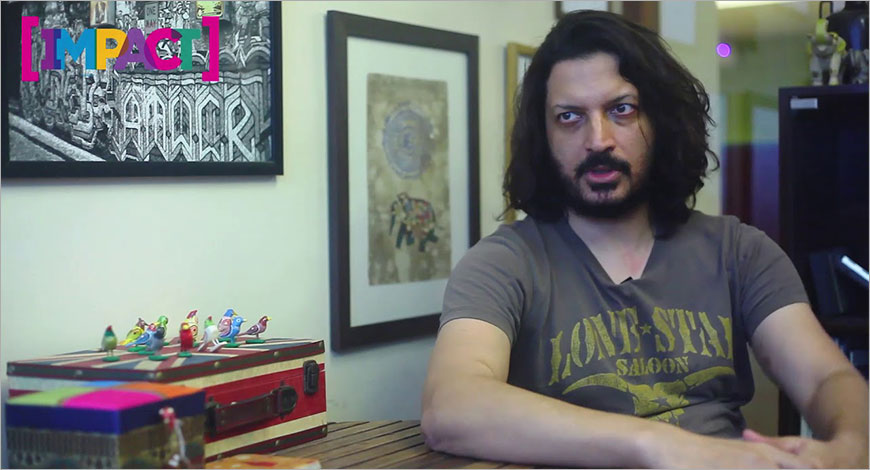 Once upon a time… these words had a magical effect on me in childhood. The child may have grown up, but that sense of wonderment has not diminished. Those opening words continue to cast their spell on both the personal and professional avatars of me.
Storytelling has been – and will remain – at the heart of advertising. But storytelling is bigger than advertising. It is more fundamental than that. It is at the crux of human existence. That is why Jonathan Gotschall, the American scholar of literature and evolution, said that a better definition of our species is Homo Fictus, the 'storytelling animal'. It is the characteristic that sets us apart from other species.
Take a typical day in your life: you wake up with the memory of a dream—which, of course, is a story. You plan out your day – using the virtual reality capability of your brain to create a story of how you want your day to pan out. Over breakfast, you check out Facebook—where people tell idealised stories about themselves: the fabulous vacations they are on, the trendy restaurants they are eating at, the shiny awards they won. A friend may have shared a fascinating short film by your favourite European director – you end up watching this story and get late for work as a result. You make up an excuse about traffic to tell your boss – this too is a story. And then, if you work in advertising, you write stories—scripts for online videos, TV commercials, radio spots—all day for a living.
Just as you are about to leave for home in the evening, your client calls and asks for a new ad to be presented to him the next morning. You think of all sorts of things you want to do to him – a revenge story. As you eventually drive home after your exhausting day, you daydream about a vacation in Hawaii – a feel-good story. After dinner, you read a few pages of a novel, the good old paperback kind of storybook, and drift off to sleep. But while your conscious mind slumbers, your unconscious mind stays up all night, dreaming – telling you stories that symbolically interpret all that happened to you during the day.
Thus, 24/7, the human animal lives in a storm of stories.
So, when I am asked if advertising as we knew it is dead or dying, I say no: it is alive and fundamentally the same; because it is about telling compelling stories to connect with the consumer – and receiving and understanding information that way is hardwired into our DNA. This cannot change unless a drastic mutation alters humans completely. Yes, the medium through which you tell the brand or product story keeps changing. But each such change does not herald the end of advertising as we know it. Nor does it usher in the end of creativity – a bleak new world where only technology matters. Such pronouncements have been made every time a new medium has come along – from hoardings to newspapers to radio to TV to the worldwide web. But the false prophets should have realised that the medium, in these cases, is not the message.
In 1972, David Ogilvy released a print ad promoting his company. Its headline was 'How to create advertising that sells'. It listed 38 techniques for advertising successfully. It ended by tantalising the potential client – to come to Ogilvy & Mather Advertising to get the complete list of methods for creating winning ads; a cliffhanger of a story if I ever read one. Many may look at this 'outdated' ad and say that advertising is, and has to be, completely different today. But is it? See the so-called listicles being run as native advertising by many brands in recent times: Intel ran a listicle on BuzzFeed, for example; its headline, '15 things we did at school that future students will never understand.' One of the examples was writing on a blackboard with old-fashioned chalk. It was a great piece of content that tapped into nostalgia, cleverly reminding the reader of the company's products. Another listicle on the same website was for Mini USA. 'Places that look not normal, but are actually real,' it read. It was a series of pictures of real places that looked, well, unreal. The brand signed off by tipping its hat to those who see things differently. It was an ingeniously simple and successful promoted post, a significant piece in the brand's larger 'not normal' campaign.
Scholars consider lists to be the most 'primitive' form of storytelling. Cave paintings of animals were Paleolithic Man's way of visually listing out the most important things in its world – animals that it had to protect itself from to survive and animals it had to hunt and eat, also to survive. When a child draws a picture with stick figures of himself, his siblings, parents and pet, standing in the garden in front of his house with the sun in the sky above – he is creating a visual list of the world as he knows it. Mini USA's listicle too is a visual list, one that contains items from its brand world.
Lists, ancient and modern, hold sway over us, compelling us to pay attention to them. This is something that has not changed since the dawn of time, let alone the dawn of advertising – because it is a process hardwired into the most primitive part of our brains. Yet lists are just one form of story. Tales take on many different shapes, and each one possesses the inherent capacity to affect human beings—and therefore consumers—profoundly. Be they novels, movies and plays from the realm of entertainment or TV commercials, Twitter posts and Facebook carousels from the world of mass communication, it is the story element in them which gets us hooked – in a fundamental, biological way.
'There is no greater agony than bearing an untold story inside you,' said Maya Angelou. We realise our potential by expressing our innermost stories. Brands too realise their potential in a similar way. It is our job as advertising professionals to help them do this. To do justice to such a responsibility, we must adapt to changing times, mediums and technologies. But, at the same time, we should take care not to get caught up in their nuts and bolts – and to focus on being the storytellers that we were born to be.
(The author is Chairman & Chief Creative Officer, Soho Square- The Ogilvy Group)
Disclaimer: The views expressed here are solely those of the author and do not in any way represent the views of exchange4media.com.
Chairman & Chief Creative Officer Soho Square The Ogilvy Group
Guest Column: While reminiscing about the 'good old days', Barua, Chief Client Officer at PHD India, also sees the great potential of the present and future for the industry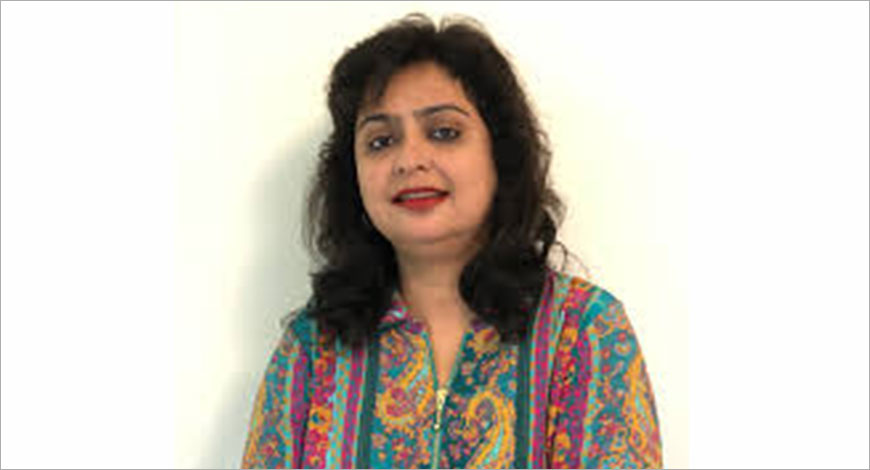 Nostalgia has a funny way of making us feel happy, almost like a slightly faded but comfortable pair of jeans that one refuses to let go of. As we wander off in the snug world of fond memories, contrasts between the past and present tend to stand out in a stark and glaring manner. Every generation likes to eulogise the "good old days" and look disdainfully at the newer crop, lamenting about how times have changed. However, it is fair to say that the current landscape is really one of the toughest in the history of marketing communications. To remain relevant and worthy today, it is now the norm to reinvent oneself on a continual basis. Staying in a comfortable place is no longer an option.
I must say, there is one particular development that I'm extremely happy has come about since the "good old days" and that is the concept of gender equality. Just a few years back, if anyone mentioned the concepts of pay parity or the lack of gender balance in our industry, they were often labelled as uptight or even worse, let alone even addressing the notion of work-life balance!
When I joined the industry, there was a lot we did not question and merely accepted - all the jokes, the labels, the usual biases. I must admit, I luckily managed to get by unscathed, though I did flinch at the times I was called ''sweetie'' or when I was told that ''businesses are for alpha males; you won't be able to run one." I am extremely grateful that, unlike many others, there was no other form of harassment that I had to endure.
The fact that these are serious concerns in today's world and are being presented like open wounds on our industry is a great thing. Despite the communications industry having a particularly high level of women leaders, it's high time that the 'Boys Club' mentality is challenged! And there is still plenty more room for improvement on this subject. While we now have forums that celebrate "women" and address the issue of gender parity, what exactly are we doing to ensure that we are moving from just having conversations to actually effecting change?
In my experience, it will take more than just forums and conversations to get the job done. Over the years, I have learned that there is a lack of a support system in many workplaces, and until women are made to feel empowered, these issues will prevail. Additionally, it is the responsibility of everyone in the workplace – ourselves included – to create this support system and sense of empowerment.
We need to create the infrastructure that allows each individual – going beyond just genders here – to contribute the very best of their capabilities. This means creating the environments that allow one to perform at their very best, rather than conventional norms, and ensuring every individual can flourish in their area of specialty.
We also must encourage ambition - the need to make money, learn more, climb the hierarchy, lead from the front and get the recognition we deserve. It's OK to want it all, and equally OK to want the shoes, love the flowers and go home to help with the housework too. This does not need any sort of labelling. It needs acceptance.
It's only through the empowerment of each and every individual that agencies can create the diverse set of solutions clients require in order to remain relevant in today's consumer landscape. Therefore, I urge all of my colleagues and peers to let go of that 'old pair of jeans' and try on a fresh new pair, feeling every bit confident that the future will be brighter, full of diversity, and more inclusive for us all.
Here's to the big canvas Mr B! @ranabarua @MumbrellaAsia https://t.co/LpXDZ7rILP

— Shavon Barua (@landsdownelane) October 3, 2018
(The author is Chief Client Officer – PHD, India)
Disclaimer: The views expressed here are solely those of the author and do not in any way represent the views of exchange4media.com.
Chief Client Officer - India PHD