Ethinos Digital Marketing appoints Benedict Hayes as Executive Director
With an aim to expand the firm's India leadership team, Hayes' appointment follows that of Brijesh Munyal's as Joint Managing Director last year by
Published - 11-October-2018
Ethinos Digital Marketing, a digital marketing firm has announced the expansion of its India leadership team with the appointment of Benedict Hayes as Executive Director of the firm.
Benedict Hayes' joining follows the appointment of Brijesh Munyal who joined the firm as Joint Managing Director last year. Prior to joining Ethinos, Benedict was Managing Director, South East Asia for the programmatic platform, Sociomantic Labs (dunnhumby), where he headed business across Asia, servicing leading e-commerce and retail brands. Benedict is not new to the Indian market, as prior to Sociomantic he lived and worked in Mumbai for 6 years and worked as one of the key leaders and EVP of Strategy, of the performance marketing agency, iProspect (Dentsu). Hayes has a diverse range of skills having delivered campaigns for major international brands that span Media, SEO, Social, Content, and Data analytics.
Commenting on the appointment, Siddharth Hegde, Managing Director, Ethinos, said, "We are extremely lucky to have talents like Ben and Brijesh on board. Brijesh joined us last year and now Ben's appointment will make the duo one of the best teams in Digital Marketing business in India. Ben has great insights into the Indian digital landscape, is a rare talent and will play a key role in Ethinos's digital expansion drive in India and sub-continent, along with Brijesh. At Ethinos, Ben will be responsible for building and development of Ethinos' solutions team by building world-class Martech capabilities through technology, partnerships, training and product development."
Speaking on his new assignment, Benedict Hayes, said, "I am excited to return to India and looking forward to the challenge that Ethinos will bring. Ethinos' new consultative approach to business problem solving through digital was a real key driver for me to join the team. I feel that Indian digital marketing services have become heavily commoditised, with clients and agencies both just ticking service line boxes rather than addressing the actual business problems that clients face. This will be a key challenge I wish to address ensuring we focus on solving the problem and not pushing of digital service lines. Ethinos is one of the fastest growing digital consultancy firms in India right now. The company grew by 60% last year and recently touched a milestone of 100 employees which is a remarkable achievement for an independent digital marketing firm. Ethinos has also been selected by Google for the Google Elevator programme and that speaks volumes about the potential and differentiated offering that the company brings. Ethinos is definitely a company to watch out for and I am glad to be a part of this great team, and specially work with Brijesh again."
Ethinos has also appointed Brijesh Munyal as Joint Managing Director last year. With over 17 years of robust digital experience, Brijesh has helped many brands achieve a distinct market advantage. At Ethinos, Brijesh continues to use his digital experience to help a large number of businesses to set-up and scale their digital marketing operations. As a digital marketer and martech strategist, he has successfully executed media buying, paid & organic search, services for clients while leveraging the best in class tools that have helped client's achieve customer and revenue growth.
Brijesh has partnered with platform companies like Google and Facebook and clients to leverage the latest innovations that optimize and drive their business and achieve an increase in brand reputation and ROI across industries such as BFSI, Hospitality, eCommerce, Retail, FMCG, Auto and Travel. Being one of the earliest team members at iProspect India, Brijesh had helped the organization benefit, evolve and scale into being one of the biggest digital agencies in India.
For more updates, subscribe to exchange4media's WhatsApp Channel- https://bit.ly/2QUdLCK
Ganguli is the founder and director of consultancy firm Reachig, which he still continues to run

by
Published - 1 hour ago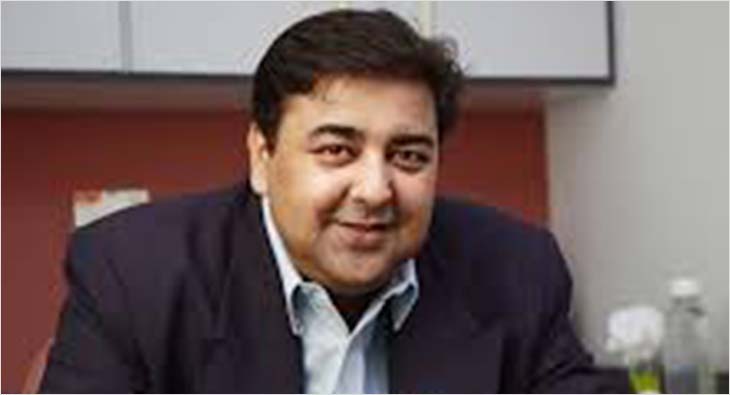 According to media reports, Indraneel Ganguli has joined Tribes as Chief Marketing Officer effective March 1, 2019.
"Indraneel will lead our strategic and marketing direction and provide the platform and structure for the group's integrated marketing services and make us future ready," said Gour Gupto, Founder and MD, Tribes.
Ganguli is the founder and director of consultancy firm Reachig, which he still continues to run. He specialises in brand building, direct marketing, media relations, event themes, digital marketing, and customer loyalty.
He has over 28 years of experience in advertising and marketing. In his early career days he worked with agencies like Clarion, Lintas and Percept. In 2000, he joined Bharti Airtel as Head of Marketing, where he worked for four years before shifting to Satyam in 2004 as their Global Head of Corporate Communications.
In 2007, Ganguli joined Tata Technologies, where he worked for a year as chief marketing officer, before moving to Tech Mahindra, as the Global Head of Brand and Business, where he worked for 10 years.
For more updates, subscribe to exchange4media's WhatsApp Channel- https://bit.ly/2QUdLCK
The partnership will see WPP collaborate with Waze on new ad formats aimed at helping drive retail footfall

by
Published - 2 hours ago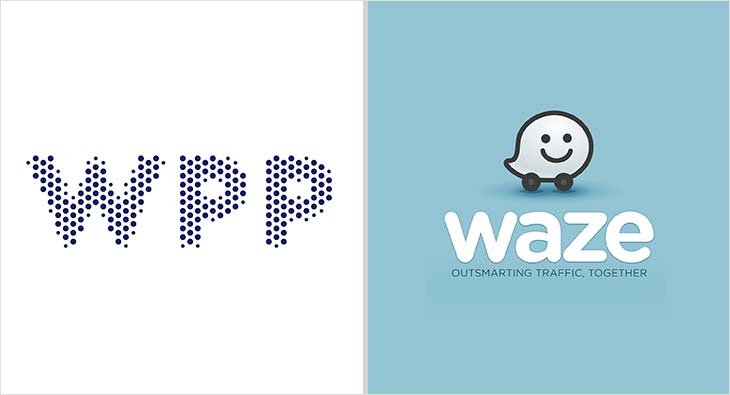 WPP and Waze have announced a new collaboration making it simpler for retail brands to run campaigns on Waze, the global social navigation app owned by Google, which has over 100 million monthly active drivers. The partnership, designed to direct drivers to retail locations through en route messaging, will launch in Canada, France, Italy, the United Kingdom and the United States.
WPP will work with Waze to make it easier for WPP's clients to advertise on Google and directly reach and target drivers via the in-car platform, driving store footfall and product sales.
Waze is the only app used by drivers that deliver distraction-free advertising which is contextual and corresponds with a driver's journey. The platform also gives insight into how, when and where people are engaging with brands during their drive, providing further value to clients.
Speaking about the partnership, Stephan Pretorius, Chief Technology Officer at WPP said, "WPP already brings the most creative, technology-led ideas to our clients to generate growth. Through our innovative partnership with Google, we're now able to give clients exclusive access to Waze software that puts them in the driving seat to influence the shopping habits of the future."
Commenting on the association, Samuel Keret, Global Director of Waze Ads said, "We are excited about the opportunity to collaborate closely with WPP and its global client base, sharing best practice and creating optimal solutions to drive in-store foot traffic for WPP's many consumer product clients. This is the first collaborative relationship Waze has undertaken with agency partners to explore and identify shopper marketing-specific creative solution needs."
The initiative was developed following a Google and WPP SWARM session. SWARM is a series of regular hackathons that bring together a varied network of creative thinkers, answering client challenges with innovative solutions powered by WPP expertise and Google engineering.
For more updates, subscribe to exchange4media's WhatsApp Channel- https://bit.ly/2QUdLCK
Sorrell spoke to exchange4media at the IAA World Congress at Kochi by
Published - 3 hours ago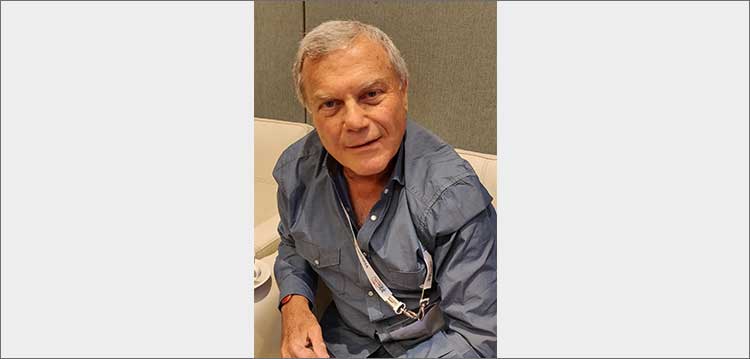 Sir Martin Sorrell, founder of S4 Capital and WPP, has zeroed in on an India CEO for his new company S4 Capital, and is all set to announce it by next week, ahead of launching the company in India.
Talking to exchange4media on the sidelines of the IAA World Congress at Kochi, Sorrell said, "Yes, I have plans to launch S4 Capital in India, and have found a CEO already. In a few days you will have the announcement."
Sorrell refused to divulge the name of the person.
The 74-year-old founder of WPP had stepped down as the CEO of the group in the month of April last year. Following which, in six weeks, Sorrell made a comeback to the marketing business with his new venture S4 Capital. He invested £40 million of his own money into Derriston Capital, with institutional investors pledging an additional £150 million to buy marketing companies.
In December last year, Sorrell's S4 Capital bought San Francisco ad tech company MightyHive. It was his second acquisition since leaving WPP and setting up S4 Capital. He made his first acquisition in July with a €300m deal to buy Dutch company MediaMonks.
For more updates, subscribe to exchange4media's WhatsApp Channel- https://bit.ly/2QUdLCK
The mandate was won following a multi-agency pitch, and will be operated out of the Social Kinnect Mumbai office

by
Published - 9 hours ago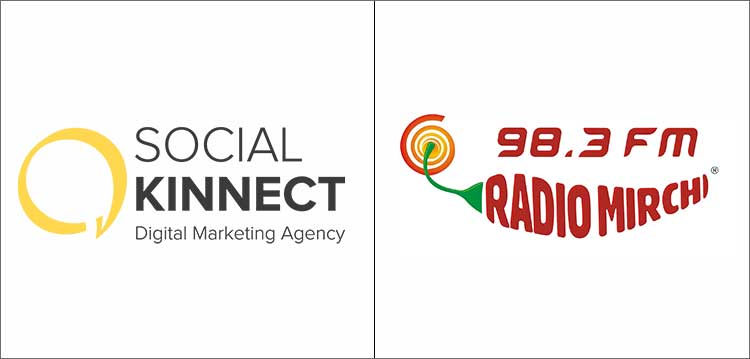 Social Kinnect has been awarded the social media mandate for Radio Mirchi. Under the mandate, Social Kinnect will be responsible for carving a social media roadmap for the brand across creative, media and ORM-led services. The mandate was won following a multi-agency pitch, and will be operated out of the Social Kinnect Mumbai office.
Social Kinnect will be responsible for strategic positioning, content creation, and re-packaging the brand on digital platforms. The agency will also be involved in digital innovations, brand building, and online advertising to engage with the digital consumers.
Radio Mirchi is owned by the Entertainment Network India Ltd (ENIL) and boasts of approximately 29 million listeners. It reaches more than 50 million monthly active users across multiple digital platforms.
Commenting on the appointment of the new agency, Rahul Balyan, CDO, Radio Mirchi, said, "Radio Mirchi is transforming into a digital and content centric organization. Our digital footprint has already doubled the overall reach of Radio Mirchi. We are known as an exciting brand on FM, and we look forward to creating the same level of excitement and engagement online through our partnership with Social Kinnect."
Commenting on the win, Rohan Mehta, CEO, Social Kinnect, said, "We are thrilled to be a part of Radio Mirchi's progressive journey on digital. With this mandate, we look forward to helping Radio Mirchi in engaging with the digital-first audience. Radio Mirchi is a brand for the millennials, and we look forward to helping them build a brand voice that engages this audience. Radio and digital go hand-in-hand, and we will cement this partnership even further."
For more updates, subscribe to exchange4media's WhatsApp Channel- https://bit.ly/2QUdLCK
The account has been won following a multi-agency pitch

by
Published - 10 hours ago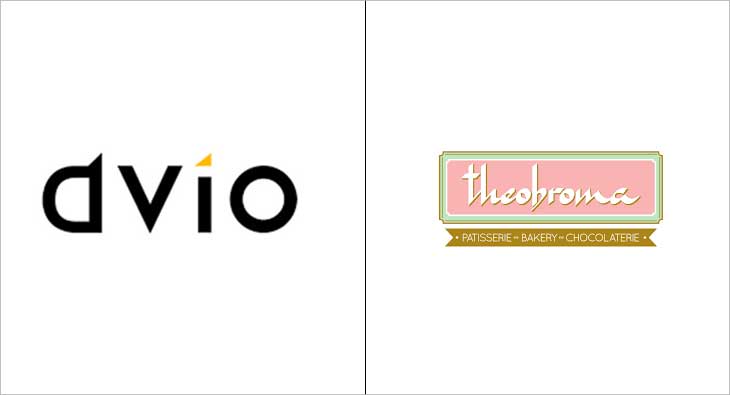 Theobroma, a pan India chain of patisseries, has chosen DViO Digital as their creative and digital marketing partner.
The account was won following a multi-agency pitch. DViO's mandate is to provide strategic and creative recommendations along with building a strong communication and digital touch-point strategy to drive business results and visibility for Theobroma.
Talking about the association, Sowmya Iyer-CEO & Founder, DViO Digital, said, "This is an exciting opportunity for us, as working with a brand like Theobroma opens up multiple avenues for us as a creative agency. A good digital strategy doesn't eliminate brick and motor – it helps increase the value of your store by power positioning it, and that is what we aim to do for Theobroma."
On appointing DViO Digital as their creative and digital marketing partner, Nihal Harchandrai, Head-Finance & Strategy at Theobroma, said, "We are looking forward to working with an agency as talented as DViO is. We're excited to see where this partnership takes Theobroma."
For more updates, subscribe to exchange4media's WhatsApp Channel- https://bit.ly/2QUdLCK
Munjal, popularly known as The Big Bhookad on the web, in his last role was the Creative Director at MSL Group India
Buzzinga Digital announces the appointment of Adarsh Munjal to the role of Creative Director.
Munjal, popularly known as The Big Bhookad on the web, brings with him extensive experience in creativity, digital media and advertising. His experience spans across The Glitch, Zapak Digital Entertainment Limited and Zomato. In his last role, he was Creative Director at MSL Group India and during his tenure at MSL, he was responsible for leading a diverse team comprising of copywriters, visualizers and designers for integrated delivery and execution across different kinds of traditional as well as digital media.
Commenting on the joining, Munjal said, "I have always worked under the role that can be defined as a thinker or writer or conceptualiser in my career. I am looking forward to working with the team at Buzzinga Digital and give form to their ideation processes that elevate the agency's identity in the near future. I am both honored and excited to be a part of Buzzinga Digital and look forward to raising the bar further on overall creative excellence."
Welcoming Munjal to Buzzinga, Yashraj Vakil, CEO, Buzzinga Digital said, "We are thrilled to welcome Adarsh to Buzzinga Digital. He will provide the creative focus we need to support our rapid growth. He is a digital native and brings exactly the kind of creative leadership that brands need in this ever-changing digital landscape. I strongly believe his experience and expertise will also help nurture the team at Buzzinga in to thinking bigger and doing larger things."
For more updates, subscribe to exchange4media's WhatsApp Channel- https://bit.ly/2QUdLCK
Pao will provide strategic direction and further accelerate the growth of Criteo's business in the Asia-Pacific region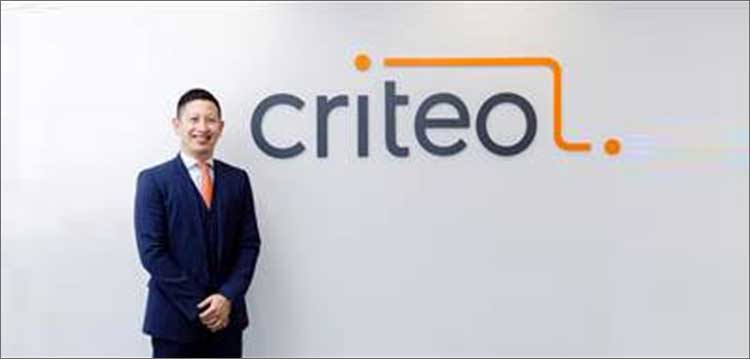 Criteo, the advertising platform for the open internet, has announced the appointment of Kenneth Pao, Executive Managing Director, Asia-Pacific, to lead one of the fastest-growing regions for the company.
Pao will provide strategic direction and further accelerate the growth of Criteo's business in the Asia-Pacific region, whose current portfolio of customers include Yahoo! JAPAN, Coupang, LFmall, THE ICONIC, The Good Guys, ZALORA, TIKI, Sendo.vn, Tata CLIQ and NYKAA.
Based in Tokyo, Pao will oversee Criteo's key operations in Australia, China, Japan, India, Singapore and South Korea. He will work closely with his regional leadership team to drive new business development and strengthen Criteo's existing advertiser and partner relationships.
Criteo also has customers in Hong Kong, Indonesia, Malaysia, Philippines, Taiwan, Thailand and Vietnam.
"With his proven track record in the Asia-Pacific region, specifically Japan and Greater China, Kenneth brings more than nine years of leadership experience within the retail and advertising technology industry," said Gregory Gazagne, Executive Vice President, Global Revenue & Operations, Criteo.
On his appointment, Pao said: "The artificial intelligence market is set to grow to $136 billion by 2025 in Asia-Pacific1. Omni-channel customers in the region generate 27 per cent of sales despite only representing 7 per cent of all customers. These trends are transforming how digital businesses operate and engage with end-users across AsiaPacific. We continue to see untapped growth potential. Thus, our goal is to provide retailers, brands, and publishers of all sizes with the data and technology they need to best serve their customers. Through its commitment to R&D and laser-focus on developing high-performance solutions, Criteo can spearhead new developments in this space. I look forward to working with some of the best talents in the industry," said Pao.
He joins Criteo after almost seven years at Videology Group, a software provider for digital video and TV advertising. He was the APAC Managing Director and then the Chief Revenue and Operations Officer, where he drove business growth by building new revenue streams and value propositions for new and existing clients.
Prior to Videology, Pao was also a Co-Founder and Board Member at Willem-Aidan and Co-CEO of Retail and Direct Distribution at Esquel Group.
For more updates, subscribe to exchange4media's WhatsApp Channel- https://bit.ly/2QUdLCK
Number of promotions and departures announced as part of process to create new leadership team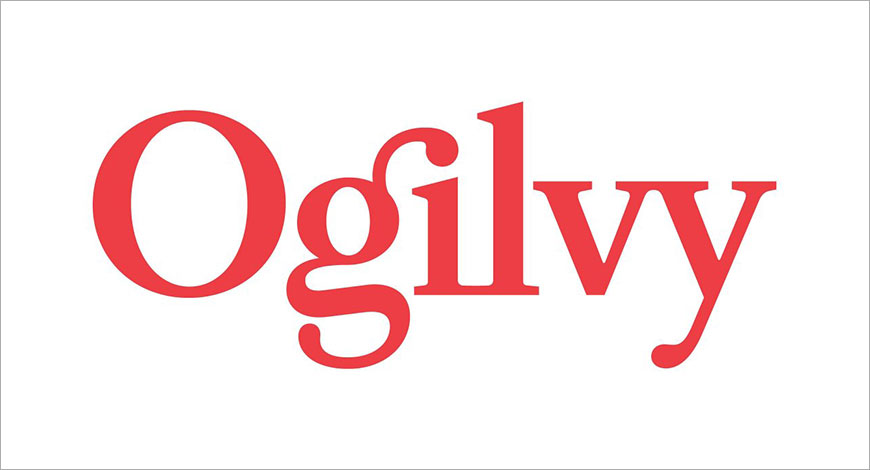 WPP's Ogilvy has carried out another round of restructuring at the executive and organisational levels, according to media reports. Global CEO John Seifert has announced a number of promotions and departures as part of the process to create a new leadership team.
Seifert was quoted as saying: "Now may be a moment to move beyond 'Next Chapter' as a banner headline of our collective transformation, and simply accept the reality that change is perpetual … and that we will always be pursuing, in big and small ways, a shared agenda to better ourselves and Ogilvy in the face of all that challenges and inspires us."
Among the major decisions include departures by Gunther Schumacher and Stuart Smith, and elevations of Philip Heimann and Antonis Kocheilas.
The 'Delivery 2.0 team' will include management lead Kathleen Kelly and chief technology officer Mike Tidmarsh.

For more updates, subscribe to exchange4media's WhatsApp Channel- https://bit.ly/2QUdLCK
IMWF has named Joseph as the only India member on the board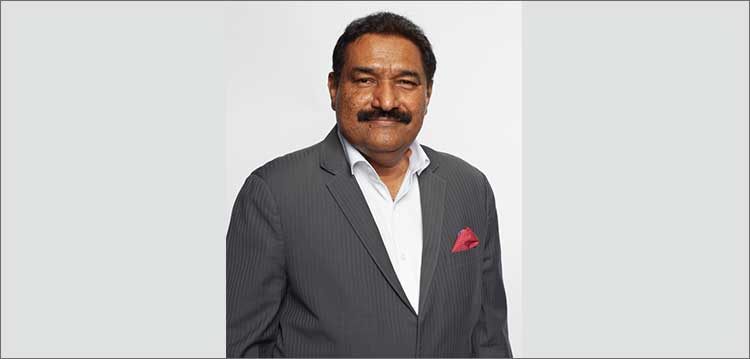 Sabbas Joseph, Co-founder and Director of Wizcraft International, has joined the Global Advisory Board of IWWF - International MICE & Wedding Forum.
IMWF has named Joseph as the only India member of the Global Advisory Board of IMWF, which comprises visionaries and leaders from across key global geographies.

IMWF is a platform where leaders meet, a forum wherein aficionados of the MICE and the wedding industry come together bringing in their expert knowledge.
With the IMWF Global Advisory Board bringing together key industry leaders, IMWF is only set to be bigger and better.

Joseph has been recognized as one of the foremost thinkers of the experiential and entertainment industry. He brings strategic thought and global expertise, stemming from his wealth of experience gained from representing the experiential industry's interests on global platforms.
He is the General Secretary of India's Media and Entertainment Skills Council. He was a member of the core team of the FICCI Media and Entertainment Committee that set up the FICCI FRAMES Convention, which is APAC's largest convention for the M&E industry.
He has served on the national committees of FICCI and CII for two decades. He is a founder-patron of the Event and Entertainment Management Association of India (EEMA) and served as its President from 2014-18, driving the transformation wherein EEMA actively worked with policy makers and grew in prominence on the global stage.
Sabbas in his earlier career was a journalist and led several editorial teams.
For more updates, subscribe to exchange4media's WhatsApp Channel- https://bit.ly/2QUdLCK
Vaidyanathan will be based in Dubai; prior to this he was the Deputy Head of Marketing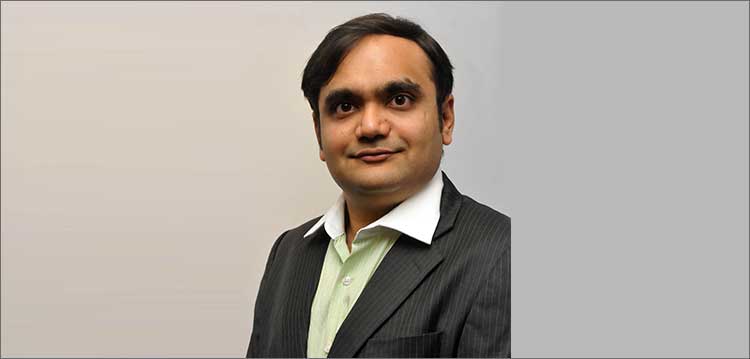 Franklin Resources Inc. has announced the appointment of Balaji Vaidyanathan as Marketing Director, Central Eastern Europe, Middle East and Africa (CEEMEA), effective from this month.
Vaidyanathan will be based in Dubai and will report to Sandeep Singh, Senior Director and Regional Head, CEEMEA. He will be responsible for driving the firm's marketing strategy and brand initiatives for the region.
"We are pleased to have Balaji join our team in Dubai. With a 16 year, proven track record in marketing and communications, Balaji will be a valuable addition to the team as we continue to identify growth opportunities for the business in this region. His solutions-oriented approach and creative ability will be a great fit for our overall business objectives," Singh said.
Speaking on the new role, Vaidyanathan said, "As the Franklin Templeton brand and business grows within the CEEMEA region and globally, we will continue to identify strategic opportunities for amplifying our voice and presence through various marketing initiatives. And with the increasing integration of FinTech and digital within the asset management industry, it is critical that we consistently adapt our marketing approach to stay relevant and ahead of competition."
Prior to this, Balaji was Deputy Head - Marketing for Franklin Templeton India and was responsible for leading all key brand initiatives. He has been one of the early adopters of leveraging gamification and storytelling in the mutual fund industry and has won multiple awards for his work.
For more updates, subscribe to exchange4media's WhatsApp Channel- https://bit.ly/2QUdLCK