D-Day for exchange4media Conclave South today!
The umbrella theme for the South Conclave this year is 'Making Brands Purposeful'
The first-ever exchange4media South Conclave, the regional version of the flagship event by the Group, is finally here. It will be held in Bengaluru on December 1, 2017 at Royal Orchid Hotel 1:30pm onwards. The umbrella theme for the South Conclave this year is 'Making Brands Purposeful'.

The event will see a gathering of some of the most impressive names from the media and marketing industry including keynote speaker, Hemant Malik, Divisional Chief Executive, Food Division of ITC, whose topic is- Has India Opened Up To The World Of Investment Led Growth with GST. Pradeep Dwivedi, CEO of Sakal Media Group, will talk about Digital India Initiatives.

Speakers for the event also include CVL Srinivas, Country Manager – WPP & CEO – GroupM South Asia, who under the umbrella topic 'Rewiring The Marketing Value Chain To Build Purposeful Brands', will be talking about what can agencies and brand owners do to create stronger brands in the age of super specialisation as brands aim to be purposeful. Another eminent speaker is Mathew Chandy, MD of Duroflex, who will be addressing the gathering about 'Every Brand Can Make A Difference And Battle With The Uncertainty Around'
Shashi Sinha, CEO of IPG Mediabrands, topic is:'When Consumers Know What You Stand For, They Find It Easy To Agree, Disagree Or Communicate. How Can Brands Emote To Create Believers?'

There will also be two panel discussions, one being on 'Purpose Language' by Amit Gupta, CEO of Asianet News Media & Entertainment, MC Cariappa, Director Sales & Marketing, Jockey India, Meera Iyer, Marketing Head of Big Basket, Narayan Raja, Director & Senior VP – Sales & Marketing of Toyota Kirloskar, Suparna Mitra, CMO of Titan (Watches & Accessories Division) and Vineet Sehgal, CMO of Quikr. This session will be moderated by Mohit Joshi, MD of Havas Media Group.
Our second panel discussion will be on 'The Experience Economy: The Battle Groud Changes', which will have Arati Bam, Marketing Head of Adobe Digital Media Solutions, Samar Singh Sheikhawat, Senior VP – Marketing of UB Group, Santhosh NS, Head Marketing of Fujitsu India, Sujith Sudhakaran, Sr Director – Brand Marketing of Myntra, Sushant Sreeram, Marketing Head of Xiaomi India as panellists. Moderating this session will be Ramesh Jude Thomas, President & Chief Knowledge Officer of Equitor Value Advisory.
A special fireside chat with Rahul Agarwal – CEO & MD – Lenovo India, is also on the cards today. This session will be moderated by Vasuta Agarwal – VP & GM – InMobi India.

The exchange4media South Conclave is partnered by Deccan Herald (Presenting partner,) Colors (Powered by partner,) MM Online (Online partner), Indianexpress.com (Co-Gold partner) and Asianet News Network (Associate partner.) It is also being supported by the Advertising Club Bangalore, the Advertising Club Madras and the Pepper Creative Awards Trust, Kerala.

Further details on the event are available at: http://events.exchange4media.com/conclave-south-2017/
exchange4media Group Service
Prithvi Shaw will feature in a line of exclusive, limited edition stationery, inspired by and with inputs from this rising star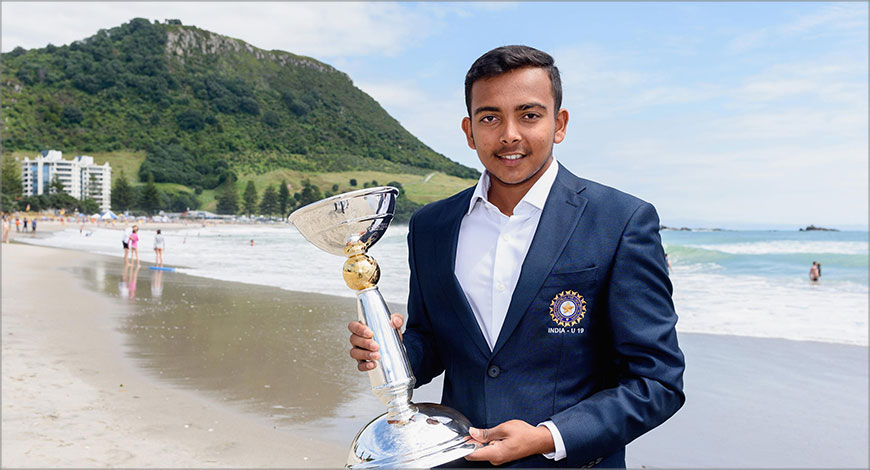 Youva from Navneet Education Limited has signed Indian cricketer, Prithvi Shaw as their brand ambassador. Youva is a stationery brand from Navneet that has been designed keeping the youth of India in mind. Youva has always believed in keeping with the times & always being relevant to the needs of its consumers.
Prithvi Shaw will feature in a line of exclusive, limited edition stationery, inspired by and with inputs from this rising star. He will also be the face of the Youva Student Council, a platform which allows the students to associate with the brand as the "Youva Student Ambassador" and assist in creating its future line of products.
This co-creation process will prove to be an enriching experience for the students as it will help them develop crucial professional & interpersonal skills all of which Prithvi, as a youth icon, is honing to perfection. Prithvi will also be part of TVC and digital campaigns planned by Youva.
Prithvi Shaw, a 19-year-old Mumbai boy has been the captain of the India U-19 cricket team. He first caught attention in 2013 when he scored 546 off 330 balls in Harris Shield Match. There has been no looking back since. Shaw has added several feathers to his hat, including, the youngest to score a century in Duleep Trophy, scored a century in his Ranji debut and notched up eight first class centuries in seventeen matches.
He made a remarkable start to his international career, by scoring 237 runs (with an average of 118.5) & becoming the youngest Indian cricketer to score a century on Test debut. Currently, he is a part of Test team going to Australia.
Speaking on being the face of Youva, Prithvi Shaw said, "Since my childhood, I have always used Navneet products. In fact, I still use them and Youva has been my favorite and I absolutely love their range of products. I am honored to be a part of shaping the youth of today through the brand Youva and contribute in their vision of creating a brighter future for the youth."
Elaborating on this association, Shailendra Gala, Director – Stationery Division, Navneet Education Limited said, "Navneet has always worked towards empowering the youth in achieving their goals. Our brand Youva has always supported their expression of creativity. Prithvi, who is a reflection of the youth of today, is a great fit because he is a talented young athlete who has carved his own place in the field of sports. We see a very good synergy between Prithvi & Youva. We plan to launch a range of products with Prithvi that will help take the brand ahead."
exchange4media Group Service
A report from Capgemini says that consumers' emotions play a critical role in determining which brands they are loyal to, more insights on this at e4m Conclave South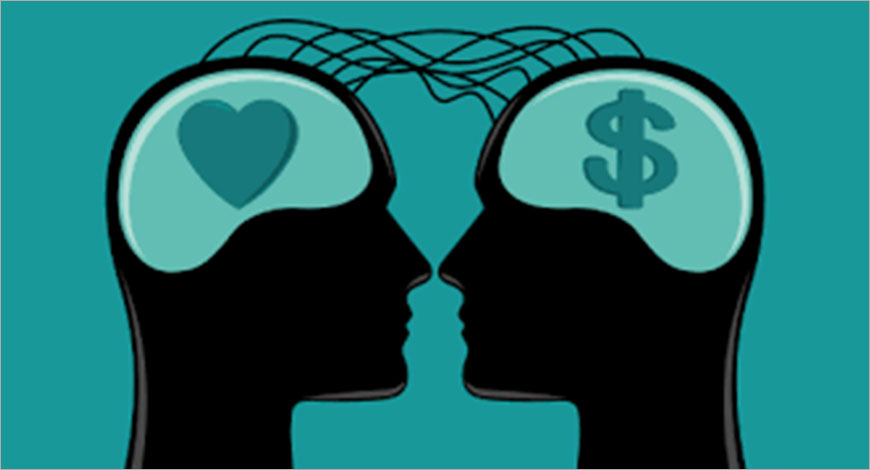 The advent of technology has made our lives so simple and it is playing a huge role in all aspects of our lives. Technology also has given customers more choice and power as they are getting products and offering on their fingertips. Though human beings are considered to be very logical while taking decisions most of our decisions are based on our emotional instincts.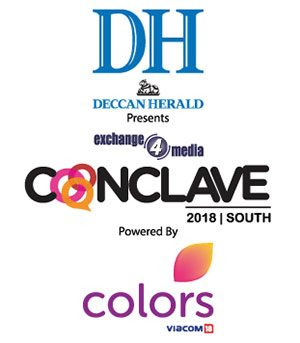 Emotional connection and distraction
A report from Capgemini says that consumers' emotions play a critical role in determining which brands they are loyal to. The report also says that, emotionally engaged consumers spend more on brands they are loyal to, they have a high propensity for brand recall and purchase, they promote brands they are loyal to and they enjoy giving back. In short emotions have strongest impact on loyalty. According to reports, "building more meaningful, deep-rooted loyalty means thinking less about points and rewards and more about driving deep emotional engagement. Leading organisations seek to create loyalty through propositions that are more holistic and rooted in experiences. The aim is to engage consumers both rationally and emotionally."
A study conducted by Microsoft in early 2000s affirms that the attention span of an average human being was 12 seconds- similar to that of a gold fish. Standing in 2018 that has dropped to 8 seconds. One of the biggest challenges faced by marketers today is to catch the attention of consumers and to sustain the attention is another herculean task.
"Today's consumers are offered a plethora of choices and a dynamite of information, and advertisements are a distraction to consumers of today," said N Chandramouli, CEO, TRA Research.
He continued, "We speak about brand loyalty and it is not the consumers who have to be loyal to the brands instead the brands have to be loyal to the consumers. Not all the advertisements or campaigns that extract human emotions will work, the brands should showcase lot more positivity and emotional maturity in their campaigns."
Emotion is the keyword
In recent times, brands are also coming up with campaigns that connect with them emotionally. Samsung's endeavour to strengthen the emotional connect with its consumers is commendable. Samsung India's service campaign advertisement launched in 2017 garnered praises and appreciation and has about 209+ million views on YouTube. Their QLED TV Campaign which was launched in the month of October outlined a unique father-son bond. The campaign has 59+ million views on YouTube.
Samsonite India's campaign on Kerala tourism can be taken as another example. Samsonite took the initiative to launch a campaign focusing on reviving tourism in Kerala.
Samsonite has incepted a campaign that tugs on the heartstrings of tourists around the globe to visit Kerala. Through this initiative, Samsonite endeavours to motivate more tourists to experience this beautiful state. As a part of the #KeralaIsOpen campaign, the travel brand portrays the essence of Kerala through an impactful short film.
The brands speak
Speaking on the emotional connect in the jewellery industry TS Kalyanaraman, Chairman & Managing Director, Kalyan Jewellers said, "We believe like most of our customers, that jewellery is not just another product – purchasing jewellery is an emotionally invested decision that families make together. Often, it is part of some ritual or celebration in the family – wedding, the birth of a child or a birthday/anniversary".
Puneet Anand, Sr GM & Group Head, Hyundai Motor India Ltd said, "Our deep connect and understanding of the customers is reflected in the campaigns that we undertake. Our recent - Brilliant Moments with Hyundai campaign, is an integrated marketing communication plan to celebrate Hyundai's 20 years of successful journey and express gratitude to the customers."
"The campaign entails diverse digital, ATL as well as BTL activities. The marketing campaign touched the lives of 5.5 million Hyundai customers and created excitement in the industry with an overwhelming response from customers, marketers, and brand evangelists. The two Brilliant Moments Brand Films – 'The Deal with Accent' and 'Army With Santro' have won hearts by showcasing India's family values and evoking national pride respectively. Both the brand films have set a new record in the Indian Marketing and Corporate world with over 500 million views and perhaps even created a world record outside the entertainment industry," added Anand.
According to Thomas George Muthoot, Director, MPG & MD, Muthoot Capital services, businesses exist for a reason, which is not about profitability alone, but most definitely about making a positive impact in the lives of people, of society and the world at large.
"As a brand, we have always believed that our customers are our true heroes, it's their indomitable spirit that we celebrate. They are and therefore we are, without them, we don't exist! Irrespective of industry and segment, brands have to be humanised for customers to believe in them, it's about building human connections, reflected in our brand promise of empowering human ambitions," said George.
"Brands can only make long-term sustainable relationships when they move beyond the realm of transactional value to truly understanding a customer's needs and requirements. It is imperative for a financial services brand to build a strong emotional connect with its audience as it essentially empowers people in realising their dreams and goals. In this journey, the company becomes a part of the customer's life. Therefore, we share a customer's success and also his failure along with the accompanying sentiments," concluded George.
The second edition of exchange4media South Conclave which is themed on the topic 'Emotional Connect and Distracted Consumer' will be discussing the above mentioned issues more deeply and in detail on November 30 at Taj MG Road in Bangalore. Industry leaders and experts like Vishak Kumar, CEO, Madhura Garments; K Madhava, MD, Peps Industries; Rohit Gothi, CEO, Hero Cycle; Pradeep Cholayil, Chairman & MD, Cholayil among others will speak at the exchange4media Conclave South 2018 to give more insights about the process of creating emotional connect.
For details, click here: https://e4mevents.com/conclave-south-2018/

Senior Reporter, exchange4media, Bangalore Neethu reports on media, marketing and advertising industry. In the past she has reported on start-ups, education and health sector for over 6 years.
This year's theme focuses on young individuals who have pursued careers of their choice and are successful in their respective fields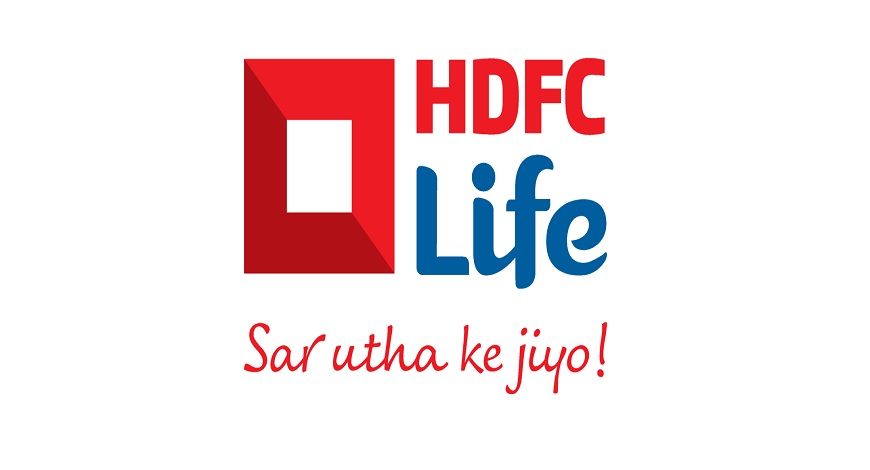 HDFC Life Insurance Company, one of India's largest private life insurers, has launched the second edition of its successful campaign #YoungandResponsible. Research conducted by the company on the lifestyle and habits of the younger generation highlighted certain lesser-known facts about the youth, which eventually provided the idea for the campaign.
Through this campaign, HDFC Life aims at busting the myth that young millennials are reckless and irresponsible and endeavours to set straight the record on how the youth have been misunderstood over the years. Interestingly, this TG forms a fast-growing segment of HDFC Life's customer base. In this campaign, HDFC Life speaks to audiences through two new young stars from the field of music.
This year's theme focuses on young individuals who have pursued careers of their choice and are successful in their respective fields. The company has also identified music as the key affinity hook to connect with the generation. Music is known to cut across barriers of age, religion, and language, connecting people from all walks of life and is highly popular with youngsters. HDFC Life has a history of using music as a trusted medium for the brand to connect with its audiences.
For this campaign, HDFC Life collaborated with Universal Music to ensure the essence of the brand can be maximized by leveraging on their understanding of music. The company has created a song which talks about the young generation – planning, practising and pursuing their dreams with success and pride – re-emphasizing the brand's motto 'Sar Utha Ke Jiyo'.
Furthermore, they have partnered with two well-known singers:
Arjun Kanungo: With several hits and over 450 million views + steams online, Arjun is one of India's most recognisable popstars. Starting his pop career with the breakout hit 'Baaki Baatein Peene Baad' with Rapper Badshah, Arjun has gained immense popularity since then. His latest hit single 'Aaya Na Tu' with Momina Mustehsan is nearing the 50 million views mark on YouTube.
Jonita Gandhi: A singer, known for her songs in Bollywood as well as regional cinema - Tamil, Telugu, etc. (Fame - Breakup song - Ae Dil Hai Mushkil, Gilheriyaan - Dangal, Sacchi Mohobbat - Manmarziyaan, Aahista -Laila Majnu.)
Speaking on the campaign, Pankaj Gupta–Chief Marketing Officer & Head, Strategic Alliances, Bancassurance (ex-HDFC), & Speciality Direct Sales, said: "Our research data clearly shows that the Young Millennial is extremely smart and in fact, better at long-term planning for their goals and aspirations, compared to the previous generations. This is contrary to the generic perception. The findings inspired us to challenge the stereotype and launch the #YoungandResponsible campaign last year, which struck a chord with this generation. We aim to reach out to them again through music in this campaign - encourage them to do what their heart desires while raising awareness about financial planning, which will give them the confidence to pursue their dreams and aspirations."
Adding to this, Devraj Sanyal, Managing Director & Chief Executive Officer of Universal Music Group & EMI Music, India & South Asia, said, "Music is a pulse which connects the youth and HDFC Life effectively uses this as a medium to share their message. It has been an insightful collaboration where we got a chance to understand and share our expertise to create a track which is aspiring to break age-old dogmas about the young being reckless."
The first phase of the campaign will comprise an exclusive song with a music video to reinforce the notion of #YoungAndResponsible. This song covers the journey of the young and celebrates their choices. The core of the song revolves around 'Pride' and magnifies the brand's tagline - 'Sar Utha Ke Jiyo'. It is a special creation dedicated to the young generation and their undying spirit.
In the second phase, the journeys of Arjun and Jonita who represent the young generation will be showcased in two separate exclusive videos highlighting the importance of practice, discipline and strong financial planning to reach their goals and attain success. This campaign will be seen and heard on digital and music streaming platforms, music channels, radio & cinema.
exchange4media Group Service
Director Marketing – Indian Snacks, PepsiCo India says that the company aims to double its business in the next four to five years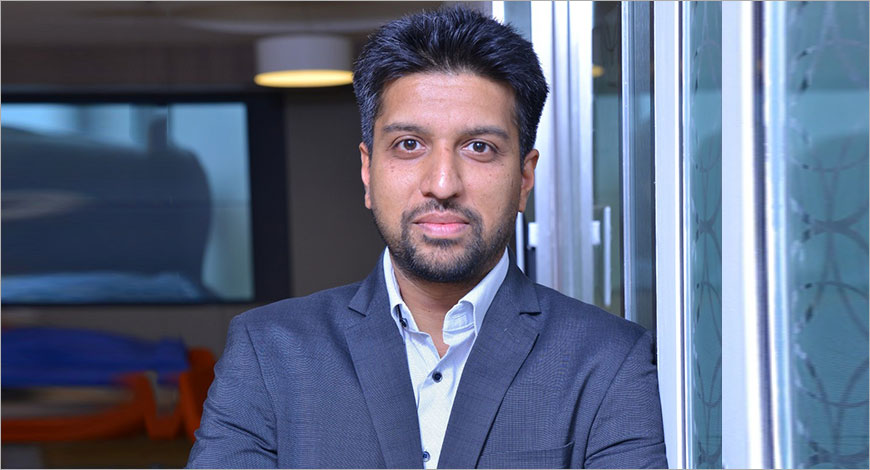 PepsiCo India recently announced the introduction of a new category in the salty snacks industry with Kurkure Twistkeen, a modern twist on namkeens in a convenient finger snack avatar. Gaurav Verma, Director Marketing – Indian Snacks, PepsiCo India tells us the thought process behind introducing traditional namkeens in a modern format and why the company is betting big on geo-targeting as part of its launch campaign.
What prompted PepsiCo to create a new category in the salty snacks space? What was the market research that led to this product?
PepsiCo India has been a pioneer in creating categories in the salty snack industry. In 1999, we introduced and defined the collet category with Kurkure, which has today become an iconic snack brand in the country. With Kurkure Twistkeen, we have yet again revolutionized the salty snacks segment by reimagining traditional namkeens in a modern finger snack avatar.
Bringing its innovation expertise at the forefront, PepsiCo India developed Kurkure Twistkeens based on an extensive research and insights across 20+ cities with 5000+ consumers. The research suggested that consumers were looking for a modern and a convenient format to consume their favourite traditional namkeens. Over the past two years, PepsiCo worked on cutting edge technology with its global and local R&D teams from three continents India, US and Mexico to develop a modern format retaining the flavour of Indian traditional namkeens. Kurkure Twistkeens is truly a snack made for the consumers, by the consumers.
What would you estimate to be the size of the salty snacks category in India? What is PepsiCo's market share in this space?
The branded salty snacks market is estimated at Rs 22,000 crore approximately. PepsiCo India Snacks is growing at a healthy double digit and aims to double its business in the next four to five years.
What would you say is the positioning of this product?
The new premium Kurkure Twistkeen is for the young and independent women who are the key decision makers in the household. With the perfect balance of traditional with their modern outlook, these women prefer easy-to-go and convenient lifestyle.
What is the insight behind your marketing campaign for Kurkure Twistkeen?
The marketing campaign of Kurkure Twistkeen highlights the first ever introduction of traditional namkeens in a modern format. From transformation of namkeens with a twist to easy standalone pack, the communication emphasises on the convenience which Kurkure Twistkeen brings to suit the changing preferences of the consumers. Developed on the back of insights from the extensive research suggesting that consumers were looking for a modern and convenient format to consume their favourite traditional namkeens, the campaign emphasizes on the modern snacking option of traditional namkeens.
As this is a new category, what is the brief that was given to the creative agency?
Our communication for the entire campaign is to highlight the convenience that Kurkure Twistkeen brings to its consumers without compromising on the traditional tastes - be it the transformation of traditional namkeens in a modern finger food format to easy standalone pack.
What is your media mix like?
Kurkure Twistkeens will be marketed through a 360-degree marketing campaign led by digital media for awareness amongst urban consumers and through in shop activations and product trials. The 30-second TVC, in the signature quirky style of Kurkure, showcases the fun and convenience of relishing India's favourite namkeens in a finger snacks format.
You are betting big on geo-targeting, can you elaborate on this?
The geo-targeting in this campaign entails identification of digital viewers within 1km of radius of a Modern Trade outlet with trial coupons for Kurkure Twistkeen. This comes as a step to strengthen and channelize the first ever media to trial marketing route.
What are the challenges in marketing a new product, particularly a new category?
PepsiCo has always been at the forefront of innovation and portfolio transformation by introducing and offering a variety of snacking options. Kurkure Twistkeens was developed basis an extensive research and insights across 20+ cities with 5000+ consumers. The research suggested that consumers were looking for a modern and a convenient format to consume their favourite traditional namkeens. Over the past two years, PepsiCo worked on cutting edge technology with its global and local R&D teams from three continents India, US and Mexico to develop a modern format retaining the flavours of Indian traditional namkeens. Kurkure Twistkeens is truly a snack made for the consumers, by the consumers.
What are your expectations from the new product? Where do you see Kurkure Twistkeen, a year from now, in the Indian snacking space?
The initial response to Kurkure Twistkeen has been tremendous and we are confident that it will be a winning proposition for the consumers. We are looking forward to scaling it up in the coming year.

The fifth edition of exchange4media's Indian Marketing Awards will be held on November 29 at Gurugram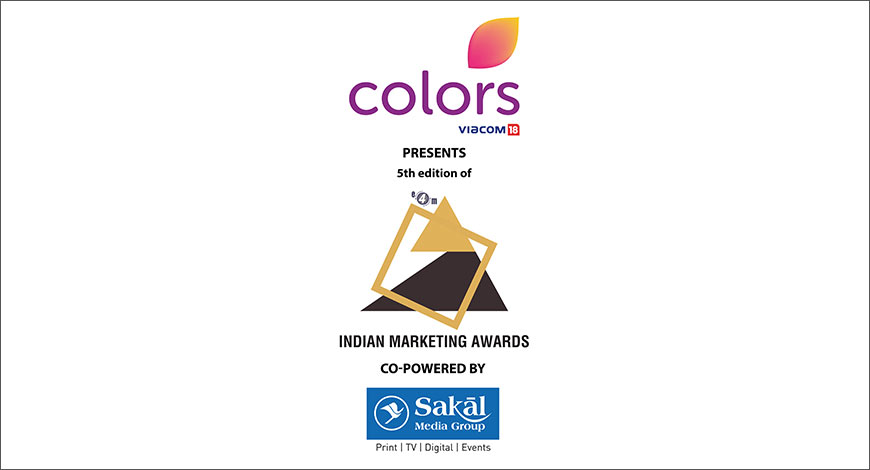 The fifth edition of exchange4media's Indian Marketing Awards will be held on November 29 at Hotel Leela Ambience, Gurugram, and will set yet another standard of marketing excellence in India.
Indian Marketing Award's (IMA) objective is to advance the marketing profession and to unlock the potential of ideas, markets, and businesses, to realise their true value for customers and organisations.
The awards will be presented to organisations, individuals and teams who have achieved extraordinary success from innovative and effective marketing practices, having regard for the particular circumstances of different industries and diversity of marketing programs. A comprehensive strategy encompassing every element of the marketing mix (not just communication), given shape through an effective, actionable marketing plan and brought to life through the flawless execution of creative and relevant communication and marketing programs.
A screening committee has evaluated and narrowed down the field to the best five entries in each category through an online process. The grand jury will choose the winners at a jury meet at Hotel Leela Ambience, Gurugram on November 23. Over 500 entries have been received from more than 150 agencies and 100 plus brands.
The grand jury meet will be chaired by Amit Jain, MD, L'Oreal India. The other members of the jury include Amit Gupta, CEO, AsiaNet; Ashok Bhasin, Head - Digitization, Hero MotoCorp; B Thiagarajan, Joint MD, Blue Star Limited; Dr Mahesh Gupta, Founder - Chairman, Kent RO Systems Ltd; Eric Braganza, President, Haier Appliances India Pvt Ltd; Herjit S Bhalla, MD, The Hershey Company; Hetal Kotak, CEO, Lee Cooper India; Narasimhan Eswar, Sr. VP, South Asia - Home Hygiene, Reckitt Benckiser; Pratik Pota, CEO, Jubilant Foodworks; Raj Nayak, ex-COO, Viacom18; Sam Singh, CEO - South Asia, GroupM; Tarun Arora, COO & Director, Zyduss Wellness; Vivek Sharma, MD, Anchor Electricals; Yashish Dahiya, Group CEO & Co-Founder, PolicyBazaar Group; Sandeep Jain, Director, VEGA Industries; Sanjeev Churiwala, Chairman, Royal Challengers Bangalore.
The event will also have an all-day conference called the India Brand Conclave 2018. The theme for this year's conference is 'Driving Business Growth through Marketing Effectiveness', wherein industry veterans will share their game-changing branding and marketing stories.
For more details, click here: https://e4mevents.com/ima-2018/home

exchange4media Group Service
In the same category, Vimal Elaichi Pan Masala and Bharatiya Janata Party climbed to the top two spots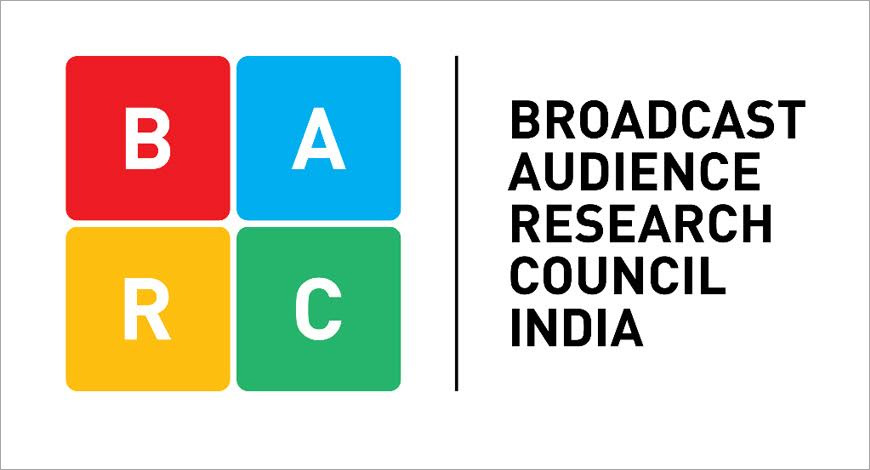 In the list of BARC Top 10 Brands for Week 45 (November 3-9, 2018), Vimal Elaichi Pan Masala and Bharatiya Janata Party climbed to top spots with 16,190 and 14343 insertions respectively.
Trivago slipped to the third spot with 12,876 insertions. Wipe and Dettol Toilet Soaps, on the other hand, climbed to fourth and fifth spot with 9012 and 8985 insertions respectively. Global streaming service Netflix entered the category for the first time at sixth spot with 8914 insertions.
Harpic Power Plus, Colgate Dental Cream, Dettol Liquid Soap, and Goodknight Power Activ Plus also entered after brief span at the seventh, eighth, ninth and tenth spot with 8849, 8433, 8418 and 7959 insertions respectively. In the same week, in BARC Top 10 Advertisers list, FMCG brand Hindustan Lever continued to lead this category with 1,36,731 insertions.
Reckitt Benckiser stepped up to the second spot with improved 1,15,656 insertions. Procter & Gamble climbed up to the third spot with 41,177 insertions. ITC Ltd. slipped to the fourth spot with 36,843 insertions. Meanwhile, Brooke Bond Lipton India and Ponds India climbed to fifth and sixth spot with 24,082 and 23,062 insertions respectively.
SBS Biotech retained its sixth spot with 23,062 insertions. The category saw the entry of Google and Google Palmolive India at the eighth and ninth spot with 21,068 and 20,924 insertions respectively. Wipro maintained its tenth spot with 20,574 insertions.
exchange4media Group Service
VP & GM, CNN Business, on technology being an integral part of each and every business across the world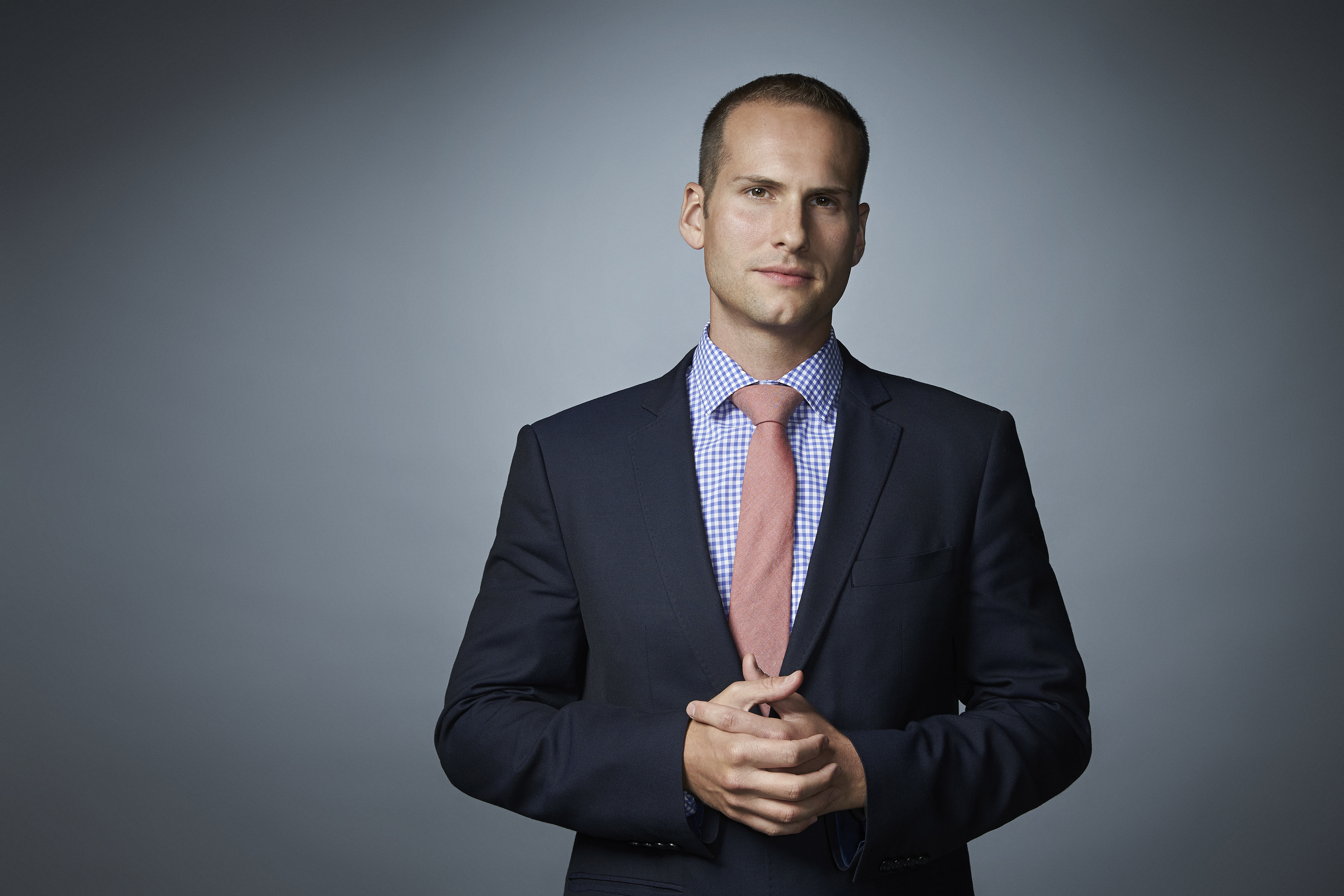 CNN Business believes that India's economy and growing Internet user base makes the this market perfectly resonate and represent the storyline that they believe in, which is about Tech being an integral part of each and every business driving their economy. In an interview with exchange4media, Jason Farkas, VP & General Manager, of CNN Business, spoke to us about how the brand looks at an integrated form of media marketing mix in order to sustain consistent growth. Here are the edited excerpts:
What new strategy are you taking with CNN Business. Will it focus more on the tech sector, and what other areas do you plan to cover?
CNN Business is chronicling the biggest financial story of our time. The rapid pace of change emanating from the tech industry is putting technology at the centre of all businesses. The way we are looking at the world now is that all industries across the world, be it media, retail, FMCG etc. are being challenged someway or the other to perform by its ability to adapt to technology. We at CNN also cover the companies, personalities, and innovations that are driving businesses forward. We believe and therefore are narrating the story of how technology is driving all industries at present.
As CNN Business is set to integrate with CNN TV programming could you throw some light on the benefits the viewers can reap post this association?
That's right. CNN Business is truly multi-platform. We have an enormous presence on Digital, social media and across television, as well. All the businesses reporting on CNN International have an association with CNN Business. We are fully integrated across CNN and CNN International on-air programming with special branded segments fronted by senior anchors from the editorial team. Our business content is shared and cross-promoted with CNN International shows such as Quest Means Business, First Move with Julia Chatterley, The Express etc. CNN International experts also contribute news and their analyses to CNN Business.
In the business of journalism, how do you think traditional media is able to stand out in today's digital era. What according to you is the future business model, and any attempts at reviving traditional media in today's digital world?
I don't think any journalism organisation in today's time practices using a single platform any longer. It's how we make digital and traditional marketing together a part of our marketing mix. Even for a legacy print or television organisation, it's important to have a plan to know how to tackle the digital future. It's crucial to have a strong social presence and to plan your business keeping in mind the emerging technology trends within the market. For CNN, Integrating various forms of media marketing has always been one of the best ways to keep the business growing stronger.
However, there's no single silver bullet for all media organisations to figure out and practice it in order to monetise and scale. The answer differs from one organisation to another.
How does today's Indian market look like to you in terms of business? Can we look at more collaborations and expanding CNN's footprint with brands and marketers here?
There's absolutely enormous opportunity in the Indian market for CNN Business. India is one of the largest English speaking countries in the world and we are an English language-first organisation. We have been looking carefully at the areas of interest for Indian readers in the past and we have noticed a significant interest in our technology coverage. As you know, CNN Business is focused on telling the story about how technology is at the centre of all global industries. As we make that transition, we think this will directly appeal to the Indian market. Further more, the Indian Digital market is beginning to be fully tapped. With another 800 miliion people in India set to come online and join the Internet in the next two years, we definitely, see this as a coiled spring opportunity for us.

How do you see Indian media in terms of business. How does CNN & TV18's collaboration plan to offer a global approach to journalism in today's time?
The collaboration between CNN and TV18 has been incredibly successful, especially in terms of exposing the Indian market place to the CNN brand. TV18 has our full support in ramping up their initiatives so as to further enhace relevance for the global-minded Indian audience. Our only content sales news affiliate in India is CNN News 18, which started long back in the year 2005.
Do you see subscription model becoming a reality for Indian media too which is highly dependent on ad revenue currently?
The potential for ad sales growth in India remains to be very strong. With the huge wave of Indians coming onto the Internet, that will make for four times the size of U.S market in terms of population. Hence, we expect a tremendous ad-revenue growth in India. With respect to the U.S with everyone on the Internet, we almost have a 100% penetration of digital at this point in time.
We continue to look at the subcription model as an opportunity going forward to help us out with some interesting possibilities for the future of CNN.
With the growing number of mobile and Internet users in India, technology has reached a new level altogether. How can CNN Business leverage this?
The Indian market and Indian cosumers are extremely tech and mobile focused, respectively. This is an incredible opportunity for CNN Business as no other giant economy can better encapsulate the storyline that we are trying to tell, of tech as the central driver of all economies. To us, India represents it perfectly. We believe there are many stories in the region that are impeccably in line with our new mission.
What is your take on 'Video First'?
There has obviously been tremendous growth in the Video market place. The truth of the matter is that CNN because of its history as a television organization does video better than any other organization. Unlike other digital outlets that started only as print publications, which are now trying to figure out the video space, we began as a Video organization at the core. Hence, with technology evolving, bandwidth is getting stronger, and users have become interested in video formats on their mobile phones. We definitely see this as playing directly into our core strength.
Senior Correspondent, exchange4media, Delhi Apeksha reports on technology and the digital domain. She is a B.Tech graduate turned media professional with 6+ years of experience working in the broadcast industry as a business reporter, and has done social media marketing.
Javier Sotomayor says they plans to take their total count of screens in the country to 600 by 2022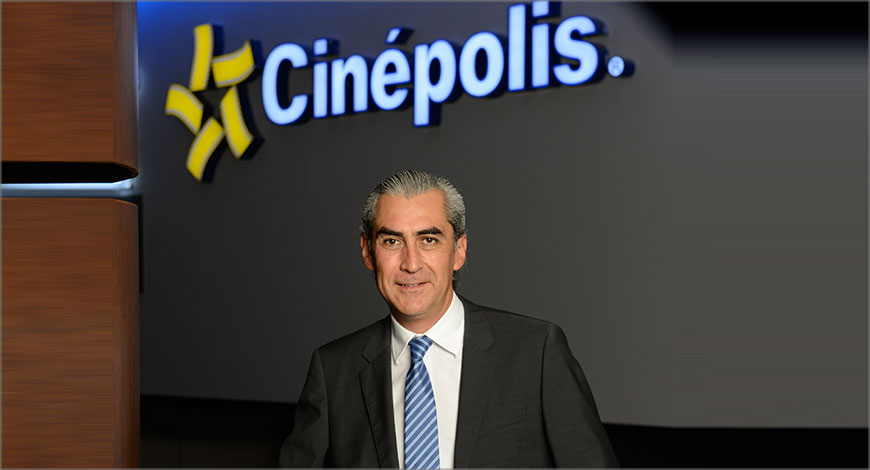 Mexican multiplex chain operator Cinepolis is looking to expand its business operation in the Indian market. It plans to take its total count of screens in the country to 600 by 2022 from the current 348. The company operates in 17 countries and India is its second largest market after Mexico.

exchange4media caught up with Javier Sotomayor, Managing Director, Cinépolis Asia, to talk about the challenges that they are facing in expanding the business, its brand strategy and more.
Edited excerpts
What is the current revenue that Cinépolis generates in India and how is the business in other regions?
We have been present here for over 10 years and have been able to achieve the third place in the Indian market, which we believe is quite commendable. Out of the 17 territories in which Cinepolis operates, India is second, in terms of attendance, after our home market Mexico.

Cinépolis plans to increase its screen count to 400 by the end of December. How will the company do it?
Five years back, we set the target of opening 350 screens. Initially, it sounded unbelievable, but we were able to achieve it. Some new multiplexes are ready to open in Bengaluru and Bhubaneswar and we are waiting to get licences, which will help us get closer to our target. We are planning to end the year with close to 400 screens. We have already set another target to open to reach 600 screens by 2022.
As per the strategy, we are tapping opportunities in tier III markets, apart from metro and tier II. People are now eager to consume high-quality entertainment even in tier III cities. We are continuously trying to provide best cinema experience to our customers.

The brand is facing issues in expanding its business in tier cities. What kind of challenges are you experiencing?
The pace of development of shopping centers in India is posing to be the main challenge. With such high prices of real estate in India, it is not efficient to invest on standalone cinema in India. So, being a part of the shopping centre is the ideal combination. We believe that the growth of shopping centers will be faster in the years to come and this will help us grow faster as well.
In China, cinema has developed tremendously. China has more than 50,000 multiplex screens while India has approximately 2,500. The number is 20 times bigger than India. In terms of cinema exhibition industry, India has a lot of potential. The potential of growth that India offers is unmatchable with the world.

What kind of a strategy works for the brand?
Ever since we landed in India, we set a target to grow in the top 60 cities in the country and we have followed that strategy all over and we will continue to do so. If we take into consideration only those 60 cities, it's still severely under-screened. We still see a lot of potential in those cities. Needless to say, those 60 top cities in India will include metros, mini metros, and tier 2 & 3 cities. We have not deviated much from that strategy.
We will continue to push on organic growth, which has been our default strategy, and look at organic opportunities that may happen in future -- small regional players or single owner multiplex that we can take over. We will continue to explore those opportunities as well.

With the arrival of OTT platforms and the digital revolution in India, the number of movie screens is declining. How would you like to address the whole crisis?
They are two completely independent things. Yes, the total numbers of screens has been declining, but it's a biased fact. The numbers of screens in total has declined a little but the number of multiplex screens has been growing at a very high pace; in almost double digit. Number of single screens has been declining. In fact, in the rest of the world, screens have almost vanished completely. In the other 16 countries that we operate, there are no single screens.
We are keeping a close eye on OTT, but have not seen a consistent decline in the cinema exhibition industry in any of the countries, not even the most mature ones. OTT is a new product being offered to the Indian audience. Penetration in India is still low. Even in the US, where OTT has the highest penetration, almost 1/3rd of the households use OTT services and consume streaming content. Even there we have not seen a decline in the cinema exhibition industry. And that's mainly because the content of the two mediums is different.

We believe that OTT is here to stay, but we are confident that cinema exhibition will continue to survive and exist.

How challenging is it for a brand to stay ahead of competitors?
It's full of challenges. We believe in the core values of the brand. Competitors make us stronger and better. We are very confident that we have been able to project our brand as a strong player in India. We offer one of the best customer services and customer experiences.
Correspondent A post-graduate from the prestigious Indian Institute of Mass Communication, Dolly reports on advertising, marketing as well as the digital domain. In her free time, she loves travelling and reading.
At the exchange4media Conclave, held on November 16 in Mumbai, our esteemed panel of speakers discussed the topic, 'Human Insight vs AI in Marketing'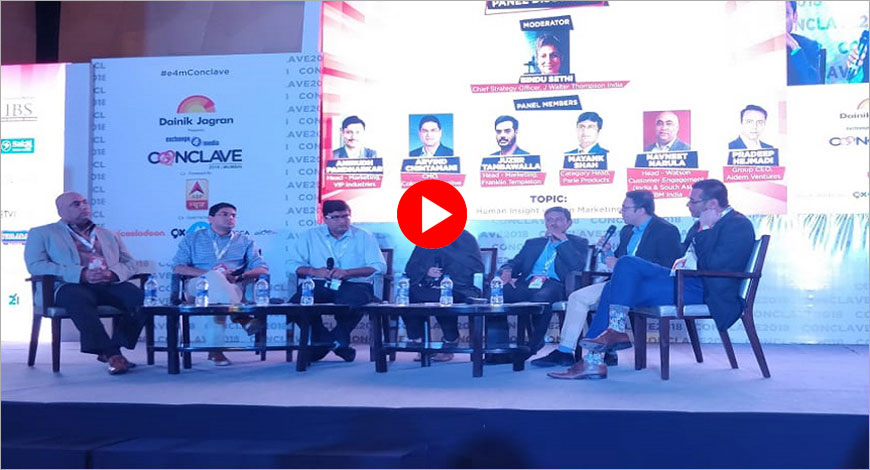 Artifiical Intelligence, the new technology that is giving wings to marketers, is also making the marketing fraternity wonder about how humans would work alongside AI and what possibilities maketers can explore with the aid of AI. At the exchange4media Conclave, held on November 16 in Mumbai, our esteemed panel of speakers discussed the topic, 'Human Insight vs AI in Marketing'.
Watch the video here or read the article below:
Moderator of the panel, Bindu Sethi, Chief Strategy Officer, JWT India opened the discussion by asking the panel how they have grappled with machine learning and AI in their particular organisation; what AI means to them, how they are using it, what are some of the challenges they face? Also, if they had more time and money, how would they begin to use AI and machine learning?
Juzer Tambawalla, Head of Marketing, Franklin Templeton began the discussion by saying, "To me, it is essentially about looking at what humans can do. Humans can acquire and capture data, they can process it, they can reason with it and take corrective actions. This is typically what an AI tool should be doing, and is doing right now. The only thing that today AI can't do is bring in the emotional aspect which humans actually have."
He explained that from a business perspective, considering the shrinking attention span of customers, one of the biggest challenges in the financial services business is to remain one step ahead of the customer, saying "We are really building and investing a fair amount of time, money, energy and people resources in trying to build that platform for the firm to make sure that we can get in line with the customer, and hopefully in future get ahead of him."
Pradeep Hejmadi, CEO, Aidem Ventures Pvt. Ltd., pointed out that, "AI has to be taught first, it has to learn and even before that, there is the process where we bring in things that it can learn on and that clearly is a hugely human effort. In my view, both of these will need to co-exist, otherwise, there will be businesses looking like one another if you use a regression based modeling. Innovation will work absolutely in the opposite way."
He added "Technology and Artificial Intelligence will the reason why many innovations would never see the light of day, so I really believe that we can constantly see how human capital creates wonders, and I am a firm believer that cannot be completely substituted, but the computing-based strength which humans will struggle with, or to which humans will find a bias or ignore, that is something that a machine can pick up".
Navneet Narula, Head of Watson Consumer Engagement, India and South Asia, IBM India opined that Artificial Intelligence helps save time and plays various roles. He also believes AI will improve in the future.
Another question the panel delved into was what should the next ambitions of marketing organisations be, and how would agencies evolve in the age of AI?
Narula began by saying, "I believe while people will keep learning as they take this journey, there are 3 effective ways we see people are trying to address it- a mid-market organisation that doesn't have a lot of money to spend on data science can get those apps and start delivering on some results. I also see in the marketplace people who do end-to-end marketing, including the data work, and finally, the technology, the agency and the brand work together in a collaborative way, where technology is extended to an agency and they work together on the same platform to deliver results. That is where I see a lot of customers succeeding in working with the brands".
Arvind Chintamani, VP of Marketing, Colgate Palmolive India, explained that "We need to understand the potential for what is possible." He added "The business problems are the obvious starting points, communication is the solver of a business problem. Now that we know what our business problem is, can we imaginatively ask the question that can drive influence? I think this is where we will have to find a way to organise".
Mayank Shah, Category Head, Parle Products opined that "It is not only the advertising or the marketing we are talking about but also the purchase." He explained that there is a lot of data available for retailers about consumers and their purchase journey and that there is vast scope for AI in this area to better understand the customer requirements. Saying, "While we as marketers are more skewed towards advertising, we are talking about pieces of communication, or how to target consumers, or probably influence them, I think down the funnel, when we talk about the actual purchase act, we need to look at the data which is already there."
He added, "I would not restrict the use of AI to just communication or advertising, but go a full 360 degree of marketing, where you're also talking about the purchase, advocacy, and other things."
Anirudh Pandharkar, Head of Marketing, VIP Industries, added that "I don't think there would be any great change in the marketing structure, because ultimately the brand teams and the marketing teams have a problem to solve, and that business problem can now be very well defined by the amount of data we have and the inferences from the data which can be drawn. Ultimately that is what the job of a marketer is- to solve a problem on the business front or a consumer front."
He also said that "The basic structure of marketing in the next three to four years, will probably have adjuncts of analytics to it, but the core of marketing will remain the same".
Hejmadi remarked, "People say very often, data is the new oil. I just have one perspective on it, oil has many properties, one of the biggest ones is that it's combustible and it's really slippery. That is what we should watch out for with data. The thing that alters the viscosity and the explosive element is humans. If we put it in the right place, like a gasoline tank, it can help the person do wonders".
exchange4media Group Service
Currently Essence (GroupM) is the agency on record (AOR) for Britannia which underwent massive rebranding exercise recently. Prior to Essence, the account was handled by Madison Media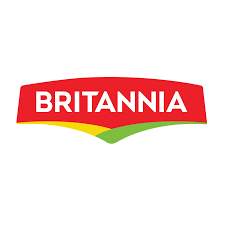 Britannia Industries will be announcing media agency review soon. The company sources have confirmed this development to exchange4media.
Currently Essence (GroupM) is the agency on record (AOR) for Britannia which underwent massive rebranding exercise recently. Prior to Essence, the account was handled by Madison Media. The account size is estimated to be in the range of Rs 200 to 250 crore.
Some of the popular brands from the company include—Good Day, Tiger, Milk Bikis, NutriChoice, Treat among others.
In an earlier interview with exchange4media, Ali Harris Shere, VP-Marketing at Britannia had pointed out that the biscuit major was looking to align with big shifts taking place in the industry and according to reliable sources the call for media review could be a step in that direction.
"There are some big shifts happening in the consumer world and we track those shifts and we are moving in the same direction. At 100, we really thought we should reset ourselves and have the vision going forward," Shere had stated.
exchange4media Group Service