Zee Telugu to honour talent with Zee Cine Awards Telugu 2018
The event will be shown Zee Telugu and Zee Telugu HD on the 26th and 27th of January at 6:00 PM

by
Published - 25-January-2019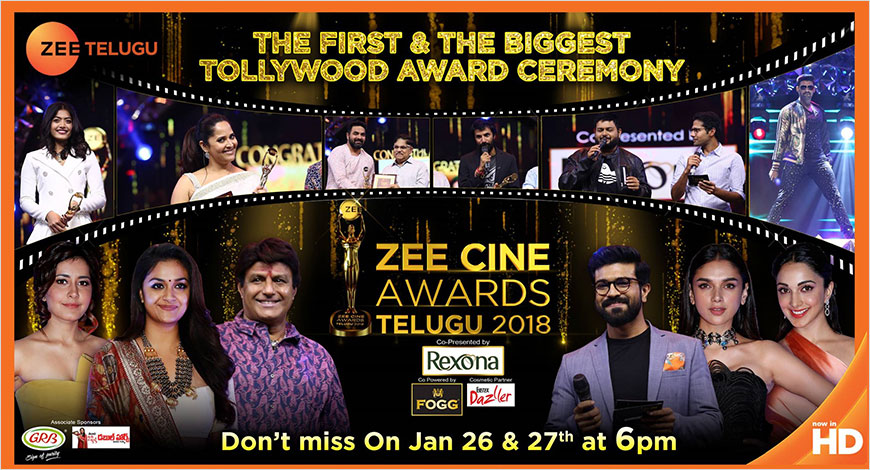 The talent that has revolutionized the Telugu Cinema industry, owing to their remarkable work, were invited to a first-of-it-kind platform Zee Cine Awards Telugu 2018, excusive to the Tollywood fraternity, on the 6th of January 2019, at Kotla Vijaya Bhaskar Stadium, Hyderabad.
Gear up to have an extravagant weekend with Zee Telugu and Zee Telugu HD on the 26th and 27th of January at 6:00 PM. The Awards ceremony also featured a line-up of sizzling performances by the who's who from Tollywood and top artists from the Zee Telugu Kutumbam to heighten the entertainment quotient for the night.

The new show will be launched on March 25th, from 5:30 PM to 6:00 PM, only on Zee Telugu and Zee Telugu HD.

by
Published - 8 minutes ago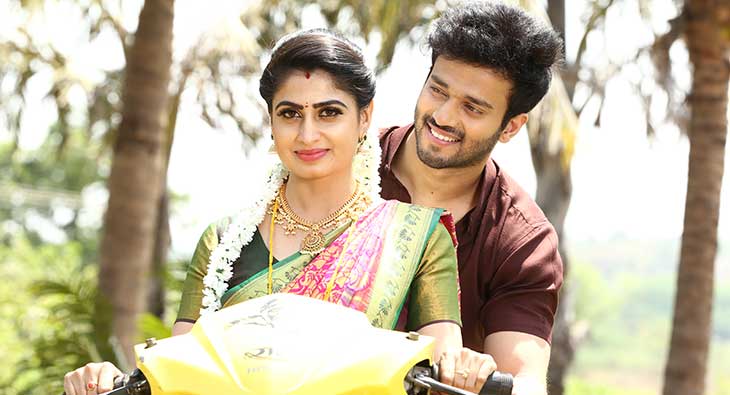 In tandem with Zee Telugu's promise to encourage women to take a lead in their life, the channel is launching a new fiction show, Akka Chellellu, a story on two independent twins with contrasting personalities, and yet leading their lives together under the same roof. The fiction show is starring Chaitra Rai, who is known for her act in That is Mahalaxmi, as both the twins, Sravani and Dharani. The story beautifully captures the lives of two tenacious women in their journey of life. The new show will be launched on March 25th, from 5:30 PM to 6:00 PM, only on Zee Telugu and Zee Telugu HD.
Sravani and Dharani, twin sisters hail from a lower middle-class family, where their father works several odd jobs to give them a better life. Sravani is a self-centred and ambitious girl who has no worries. While Dharani is considerate in nature as she recognizes the challenges and sacrifices made by their father to educate and raise them. Dharani forfeits her education and other comforts for Sravani to pursue her higher studies and lead a comfortable life, in order to lessen the burden of their father. Sravani grows up to achieve all her dreams and become a criminal lawyer.
Watch the story unfold as Sravani and Dharani are destined to live under the same roof even after their marriage.
Adjudged by music director Santhosh Narayanan and singers Ananthu and Shakthishree, 'Singing Stars' offers a platform to aspiring singers

by
Published - 1 hour ago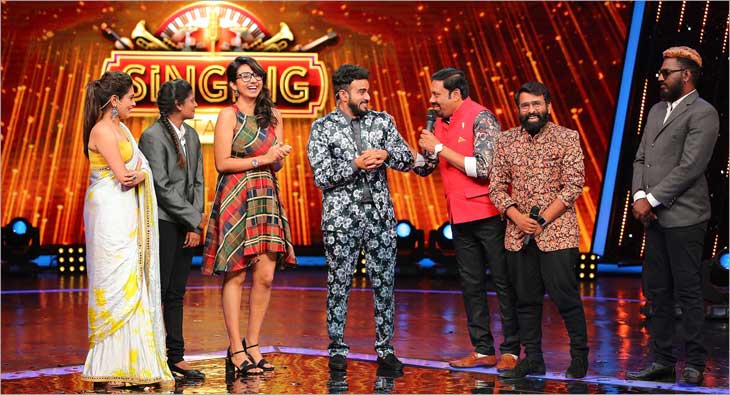 'Singing Stars' is all set for its next episode this weekend on Colors Tamil. The show that pits aspiring and talented pairs against each other showcases a unique but challenging concept, requiring the two singers to perform in unison.
The pair, either family or friends, will be required to render hit numbers ranging from Rock to Kuthu, from Rap to Gaana from 8pm to 9.30pm on March 23 and 24.
Adjudged by music director Santhosh Narayanan and singers Ananthu and Shakthishree, 'Singing Stars' offers a platform to aspiring singers to showcase their talent. Brought to television screens for the first time in India, the show also offers a visual extravaganza through augmented reality.
8MM will premiere on Zee Kannada and Zee Kannada HD on March 24, at 3:00 PM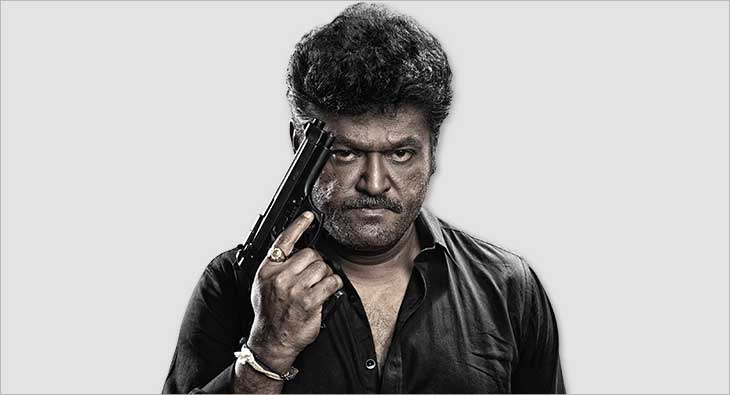 With the popular dialogue, "put kanglish version here", the film 8MM showcases the versatility of Navarasa Nayaka Jaggesh who is popular for his comedic roles, by presenting him in a never-seen-before avatar. Tune-in to watch this blockbuster film on the small screen for the very first time this Sunday on March 24, at 3:00 PM on Zee Kannada and Zee Kannada HD.
The film revolves around Karthik, a sincere and honest police sub-inspector, who faces an unusual challenge in life when his gun goes missing. How the gun falls into the hands of Murthy – a cold-blooded murderer, and the subsequent consequences, forms the crux of the story. Gaining wide appreciation from critics and the box office, the film is sure to satiate the entertainment needs of the Kannada audiences around the world.
Directed by Harikrishna, the film - 8MM is well-known for its excellent characterization and the thrill element. With Jaggesh in a character with a negative shade, Vasishta Simha as a police officer, Mayuri as a journalist, the film also presents Adi Lokesh and Rockline Venkatesh in pivotal roles. Don't miss the World Television Premiere of 8MM on March 24, 2019, Sunday at 3.00 PM on Zee Kannada.
The video is an exclusive Times Music release and is available on Times Music YouTube Channel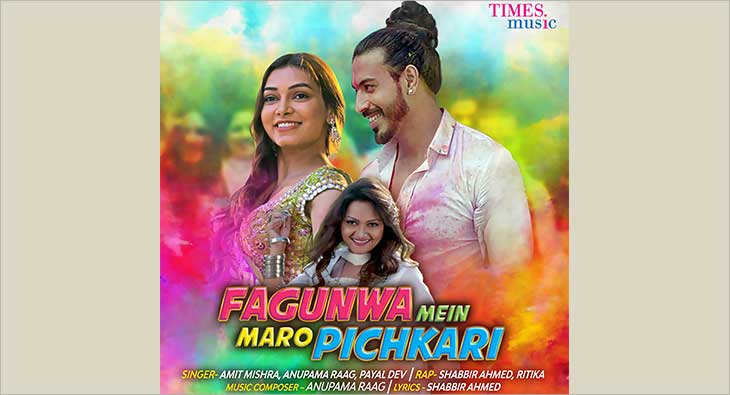 Times Music has released 'Fagunwa Mein Maro Pichkari' for Holi. The song has been composed by Anupama Raag. She is also the lyricist of this track with Shabbir Ahmed.
The song has been sung by Anupama along with Amit Mishra and Payal Dev. The rap in the song is in the voices of Ritika and Shabbir Ahmed.

The video of the song features a young couple, celebrating Holi with a group of friends and dancing their hearts out. The colours, the closeness of the couple, the secret glances of adoration - creates a little bit of nostalgia, as confessing love during Holi is so quintessential to Holi music videos.

"This song is an ode to the colours of Holi and a celebration of love. The aim was to create a youthful song that people will remember for many Holis to come. Many extraordinary musicians came together to create this song. It was our way of wishing the country, a very happy and prosperous Holi," said Anupama Raag.

'Fagunwa Mein Maro Pichkari' is an exclusive Times Music release and is available to watch on Times Music YouTube Channel.
The show featuring non-cliché on air friend 'Dev' will treat the listeners with helping people deal with challenges, insecurities & complex human relations & situations of life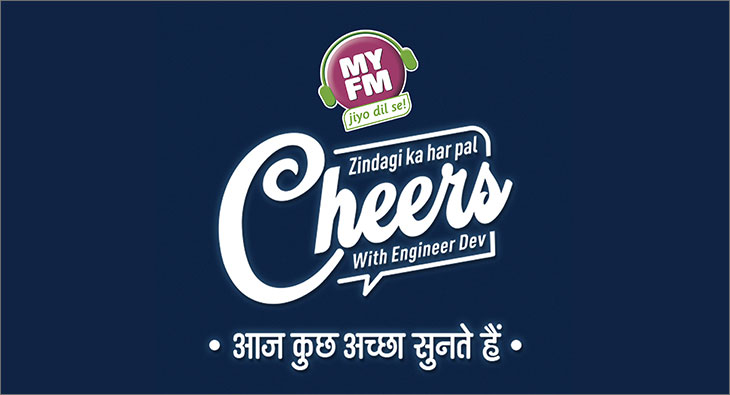 To infuse fun and positivity in your evenings, radio station MY FM launches show 'CHEERS', a well segmented show with fine music, conversations and an interesting on-air friend.
The 'Cheers' show featuring non-cliché on air friend 'Dev' will treat the listeners with helping people deal with challenges, insecurities & complex human relations & situations thrown by life. Be it relationship conflicts, professional issues or personal problems, Dev will give a unique perspective on it all. The double dose of entertainment will reflect in the way he speaks to the callers, shares anecdotes or the brief interactions with his secretary and secret admirer Rina.
Commenting on this Rahul Namjoshi, Business Head said, "At MY FM our endeavor is to create meaningful and unique content. The exclusive prime time show "Cheers with Engineer Dev" will be the voice of the millennial, he will bring alive that enigmatic nature of the city, engaging listeners which will uplift their mood, tickle and serenade them. We are sure that this show will redefine the evening prime time slot."
Adding to that Vinay Manek, National Programming head, MY FM, said, "The exceptional mix of edgy wit, positivity, breaking the clutter, and a whole lot of 'Cheers' will make listeners forget about the worries & bring a smile on their face. MY FM hopes to keep its listeners entertained with more innovative ways that add to the glorious legacy of radio. We are excited to announce that there hasn't been an evening show like this across any media. Hosted by Engineer Dev, the character has gone through multiple life stages and is high on life. An eternal romantic, he is a music lover, story teller and a poet by heart."
'Cheers' show will air from 9 pm onwards Monday to Friday.
In its second edition, authentic dishes from the deep corners of Andhra Pradesh, Kerala, Karnataka and Tamil Nadu will make their way to the National Capital Region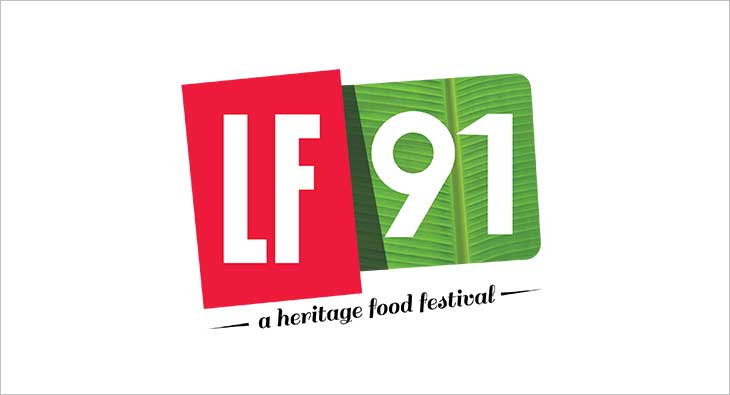 After the successful first edition in Mumbai, Fortune Biryani Classic Basmati Rice Presents LF 91, a Heritage Food Festival by Zee Live and Living Foodz makes its way to the Delhi, NCR. The food festival will be held on March 23 and 24 at Leisure Valley Park, Gurugram.
In its second edition, LF 91 brings the South of India to Gurugram. The festival is an endeavour to bring regional heritage food to the urban heartlands. Hundreds of authentic dishes from the deep corners of Andhra Pradesh, Kerala, Karnataka and Tamil Nadu will make their way to the National Capital Region. The festival will have food prepared by celebrity chefs like Kunal Kapoor and Pankaj Bhaduria, food prepared by outlets, street food specialists and generations of authentic South Indian destinations plated in 4 state zones at the Leisure Valley Park.
While you get to choose from a multitude of lip-smacking choices in these 4 zones, Fortune Biryani Classic Basmati Rice Presents LF 91 for the first time in a food festival will attempt a community long table for the Kerala Sadhya. One also gets to dip into soulful music all the way from the South of India.
India's culinary culture is one of the oldest and richest in the world the eating habits of Indians differ from one another based on region, religion, state, language and caste making India the most cuisine diverse country in the world. When it comes to food nostalgia, geography can't be ignored. A region and its culture spawn food traditions and leave indelible marks on our sub-conscious.
After Delhi, the festival will culminate in Bengaluru where food prepared from the North of India will meet South of India. The two-day festival in each city will present heritage food which will be prepared by the best Khansamas, Maharaj's and authentic regional cuisine outlets in the country.
The Royal Kerala Sadhya* (Limited Seats)
From God's Own Country we bring you god's crafted masterpiece! A feast straight out of Kerala, prepared by third generation chefs. Their culinary art has stood the test of time and lit a million palates. Indulge in the most celebrated meal in the South of India. After all, a family that eats together stays together!
Masterclass
Learn to cook lip smacking South Indian cuisines at a specially curated cooking masterclass with expert chefs.
Performances
To add to the evening, well-known home-grown bands from South of India will be performing while you enjoy your South Indian food.
Tune in to this unmatched Holi celebration on TV with 'Colour Blast' on Movies Now all through this Thursday, March 21, 9.30 am onwards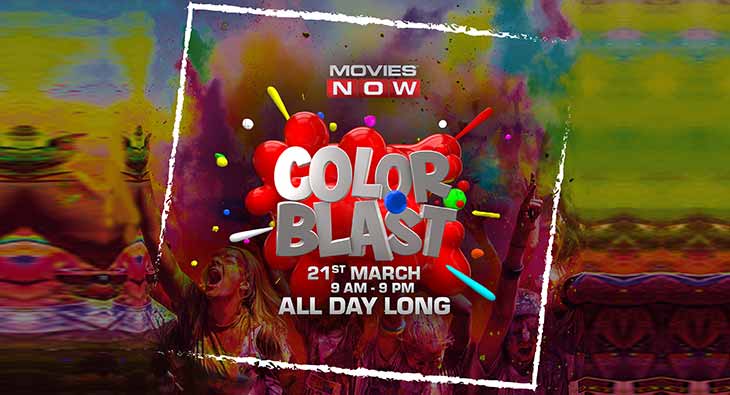 Movies Now has announced their vibrant line up of the biggest fantasy and animation films with a special property titled 'Colour Blast', to celebrate Holi. The movie marathon on March 21, 2019, 9.30 am onwards, will complement the fun, festive spirit with movies engaging viewers across age groups, as they assemble with their families and friends to celebrate the day.
Start the day by stepping through the looking glass to join Alice and her friends on their adventurous wild-ride to the whimsical wonderland, in 'Alice Through the Looking Glass'; followed by the rib-tickling comedy of 'The Mask' – the story of a man who suddenly discovers more power than he can handle.
While the beloved 'Minions' make the afternoon bright and yellow, 'Moana' then takes viewers on an adventure to the cool blue waters of the Pacific. Catch the heart-warming tale of the old man and his lifelong dream in 'Up', before you end the day with the blockbuster musical fantasy of 'Frozen'.
With this stellar line- up of some of Hollywood's most revered animation and fantasy blockbusters, Movies Now is set to add more colour and spirit to the celebrations. Tune in to this unmatched Holi celebration on TV with 'Colour Blast' on Movies Now all through this Thursday, March 21, 9.30 am onwards!
The #revivemarathicinema campaign is an effort to appreciate Marathi cinema and encourage the youth of the country to show their love for the rich Marathi culture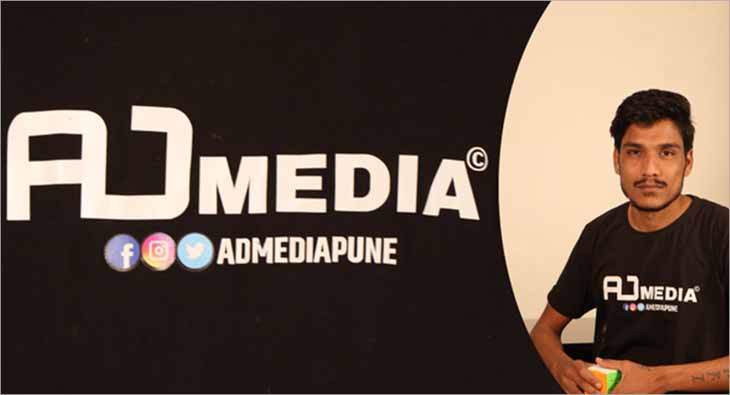 AD Media Pune, the social media and digital marketing firm, has launched a digital campaign to recognise the value of Marathi cinema and revive Marathi theatre with the hashtag #revivemarathicinema. The campaign has been conceptualised by AD Media Pune. AD Media Pune launched a digital campaign that celebrates and recognizes the value of Marathi cinema and Marathi Theatre which needs a serious revival in present India.
Regional cinema depicts the culture and art of a specific region. A lot of people in Maharastra and across India share the same love for Marathi cinema and theatre. With the rise of the Indian cinema industry, there has been a significant fall in the Marathi industry. Though the content of Marathi cinema is always original and a lot of Bollywood films are based on Marathi films still the theatre's are never full when a Marathi film releases. #revivemarathicinema is an effort to appreciate Marathi cinema and encourage the youth of the country to show their love for the rich Marathi culture.
Speaking about the campaign, Akshay Girme, Founder of AD Media Founder said, "India is the country with great diversity. We have several languages and dialects. That is our real art to preserve the regional cinema for the future generation because its the original cinema " AD Media Pune is dedicated to promoting Marathi cinema on social media to give it a world stage.
The Titan Games, hosted and produced by Dwayne Johnson, premieres March 18, 2019 weeknights at 9 PM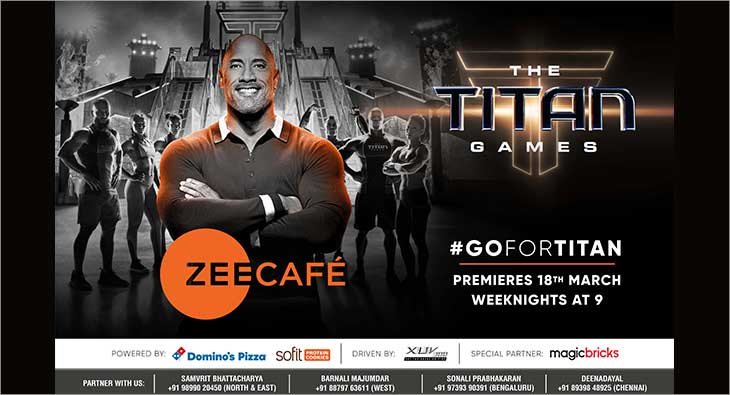 Get ready to push your limits, as the most insane athletic competition is all set to ignite your television screens this March. Zee Café is set to launch "The Titan Games", a show where a lot more than just blood, sweat and integrity will be at stake for the contestants. Inspired by none other than Dwayne Johnson, the series will see athletes pitted against each other with nerve - wrecking challenges. As contestants from different walks of life compete, the games will test their physical and mental strength in their fight to achieve the impossible. The Titan Games is all set to air in India on March 18, 2019, Weeknights at 9 PM on Zee Café and at 11:30 PM on &flix.
While describing how one can be a Titan, Dwayne Johnson said, "What exactly does it mean to be a Titan? It means a desire to climb higher, pushing through your limits, and to reach the next level you didn't know existed. I envisioned and conceived these games for the everyday people who are ridiculously talented athletes going head to head."
Ordinary people from all over America with extra-ordinary determination have found their way into The Titan Games as they get ready to battle it out against each other. It is an obstacle course challenge that showcases real-world warriors test their human limits in an ultimate showdown of strength and fortitude to conquer Mount Olympus, the winning point of the biggest athletic arena, ever designed. In his own words, Dwayne said, "If you have a weakness, Mount Olympus will reveal it."
Speaking about the show, Shaurya Mehta, head, Premium Channels, Zee Entertainment Enterprises Ltd (ZEEL), said," Produced and hosted by Hollywood star Dwayne Johnson, The Titan Games is a ground-breaking athletic competition that has become a global benchmark for endurance-based reality shows, having opened with the highest ratings. We are delighted to bring this celebrated show to the Indian audience, continuing in our endeavor to provide new content for our viewers. Through our strategic partnerships with global content studios, we are constantly looking at bringing high quality, internationally successful content to the engaged audience base of Zee Café."
Prathyusha Agarwal, Chief Marketing Officer, Zee Entertainment Enterprises Ltd (ZEEL) said, "Zee Café caters to a highly motivated audience. They are not just looking at it as entertaining content but are also seeking inspiration from the same. While there are many reality shows around, The Titan Games is a highly differentiated property that inspires audiences to push boundaries, set new goals and achieve greatness. Our campaign thought #GoForTitan inspires people to pursue greatness through the power of human will - go for great, go for Titan. Keeping our proposition, 'All Eyes on New' in mind, we hope to extend our relationship with our engaged consumer bringing them The Titan Games."
Zee Café has rolled-out an extensive marketing plan for The Titan Games. Through a high impact campaign #GoForTitan, the channel will engage with its viewers through print, TV and digital mediums. In this campaign titled - Titans Amongst Us – Zee Café will be showcasing the inspiring stories of everyday individuals who have pushed all limits and shown us what it is to be a Titan. Through these stories, we aim to encourage people to step out of their comfort zones and become a Titan in their daily lives.
Bringing some of the choicest films, dramas, news and lifestyle content for the Indian viewers, Zee Premium Cluster is the destination for a carefully curated collection of entertaining international content. With a powerful bouquet – Zee Prime English Pack - comprising &flix, Zee Café, LF and Wion, priced at an attractive Rs. 15/- per month, viewers are truly spoilt for choice when it comes to compelling TV series and the biggest Hollywood hits, alongside international news, food and lifestyle content. For those who appreciate content that is compelling, &PrivéHD brings riveting and award-winning films that stimulate the minds as they enthrall audiences. Bringing this world of nuanced cinema, Zee Prime English HD Pack comprising - &Privé HD, Zee Café HD, &flix HD, LF HD is priced at Rs 25/- making premium content more accessible.
A week of special coverage begins today with a 30-minute programme airing from March 23-25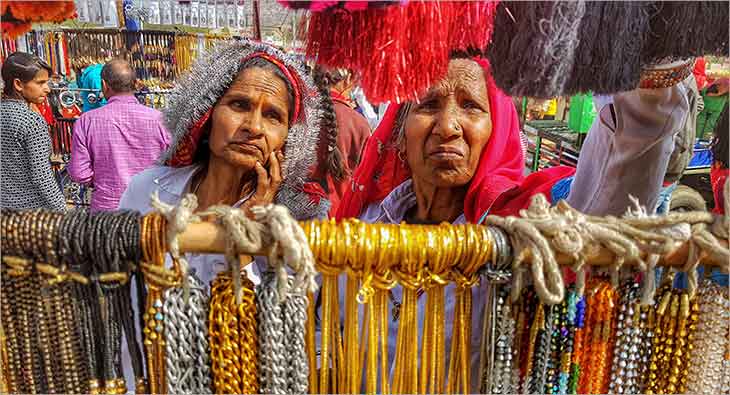 Whether it's an ambitious road trip throughout Rajasthan or a luxurious stay at a Maharaja's palace, India beckons to the traveller who is seeking experiences over photo-ops. This month, CNN explores how India is meeting the latest trends in tourism, by employing its diverse array of travel possibilities.
CNN ventures to the regions of Uttarakhand and Rajasthan in northern India to find out how the South Asian country is attracting global travellers. From global music festivals to picturesque mountain retreats to encounters with India's biodiversity, CNN's 'Travel Trends India' showcases the memorable experiences the country has to offer.

Highlights of the 30-minute special include:
Rustic homestay near Nainital, Uttarakhand
Founded in 1841 as a resort town for British colonial officials, the popular hill station of Nainital is nestled in the mountainous state of Uttarakhand. Known for its recreation, mythology as well as panoramic views of the Himalayas, the gem of the Lake District is built around a mango-shaped lake. For nature seekers and boating enthusiasts looking to live like locals, Nainital exudes an old-world charm with homestays that make it a rustic getaway. CNN finds respite at The Retreat, a 150-year-old former British tea plantation, in neighbouring Bhimtal.
The palace-turned-luxury-hotel in Jodhpur, Rajasthan
In Rajasthan, one can take in a deep history of royal heritage with ease. The lavish Umaid Bhawan Palace in Jodhpur, one of the last grand palaces to be built in India, is also one of the world's largest private residences, part of which is now being managed by the Taj Hotel Group. Located amidst 26 acres of lush greenery, the complex includes perfectly-manicured gardens, a throne chamber, a banquet hall and four tennis courts. Its current custodian is Maharaja Gaj Singh II whose royal family occupied the palace's 347 rooms since construction was finished in 1943.
Motorbike tours from Delhi to Rajasthan
Few experiences compare to the roar of a motorcycle on the open road. In India, a group of motorcycle enthusiasts are offering the allure of a road trip from Delhi to the culture-rich landscapes of Rajasthan. CNN links up with Vintage Rides, a tour company that combines the love of the iconic Indian Royal Enfield bikes with a passion for adventure. Along the way, the group stumbles upon a village fair and wedding celebrations amid desert landscapes and mustard fields.

Udaipur World Music Festival
Started in 2016, the Udaipur World Music Festival is an annual gathering of world-class musicians from around the globe. This year, 150 artists from 16 countries will take to the stage at venues scattered across the romantic Lake City. From Rajasthani folk music to Catalan pop, jazz to gospel, the gathering elaborates how India is meeting the demand for large-scale, multi-day festivals with cultural events like this one.
Wildlife in Jim Corbett National Park, Uttarakhand
India's oldest national park was established in 1936 to protect the endangered Bengal tiger. Today, the Jim Corbett National Park in Uttarakhand state is a sprawling 520 sqkm expanse of more than 400 different species of flora and fauna, thriving against a backdrop of hillscapes and grasslands. For the wildlife enthusiasts and nature lovers, the park offers safari experiences where India's rich biodiversity can be spotted up close.
'Travel Trends India' is produced by CNN Vision, the global production powerhouse of CNN International, which brings the world's breath-taking diversity into cinematic focus, telling stories that inspire audiences around the world.
The 30-minute special will air at the following times:
Saturday, March 23 at 2100 IST
Sunday, March 24 at 0200 IST
Monday, March 25 at 1400 IST