Lookback at 10 most iconic doodles for India on Google's 18th birthday
As Google celebrates its 18th Birthday, we take a look at iconic Google doodles released in India over the years by
Published - 28-September-2016
Google celebrated its 18th birthday yesterday even though the Sundar Pichai-led Californian company doesn't exactly know when it was formed. The company founded by Larry Page and Sergey Brin in 1998 now widely celebrates its birthday on September 27. Last year though, it celebrated on 26th of the same month. The company's own history lists its incorporation date as September 4, 1998 - the nearest date to a corporate birthday - as September 4.
Ever since Google began celebrating its birthdays since 2002, it has celebrated its birthday with a Doodle. However, the first Doodle, for the Burning Man festival in 1998, actually occurred before the company was technically founded.
In 2004, many sceptics believed that the company's growth would ruin its culture, compromising its playful, anti-corporate image.
We walk down memory lane and chronologically look at some of the iconic Google doodles released in India.
RD Burman's Birthday – June 27, 2016
The doodle celebrated RD Burman's 77th birthday and honoured his lifelong commitment to composing top-notch music for Bollywood.
Mario Miranda's 90th Birthday – May 2, 2016
Created by a guest doodler Aaron Renier, it paid homage to Mario Miranda's fabulous work. Explaining how he went about creating this doodle, Renier said, "I approached Mario's work by pretending I was drawing with him. I chose his most popular style, very flat with criss-crossing interactions. Hopefully, people will see something of [Miranda's] spirit in it."
M.F Husain's 100th Birthday – September 17, 2015
Celebrating Husain's unapologetic devotion to beauty, people, and the world, the doodle reached various parts of the world like South America, South Africa and northern Europe.
Nargis' 86th Birthday – June 1, 2015
The doodle was illustrated by a guest artist Patrick Leger, which reached parts of South America and South Asia including Pakistan.
B.R Ambedkar's 124th Birthday – April 14, 2015
Google celebrated the birthday of the man who wrote the constitution with a doodle as it reached Eastern Europe, South America and India.
Raj Kapoor's 90th Birthday – December 14, 2014
Google decided to pay a tribute to Raj Kapoor - one of the most iconic stars in the history of Bollywood.
160th Anniversary of the First Passenger Train in India – April 16, 2013
Jagjit Singh's 72nd Birthday – Feb 8, 2013
One of the most soulful voices for Ghazals, Jagjit Singh having passed away in October 2011, Google decided to celebrate the late singer's birthday with a doodle.
Children's Day / Doodle 4 Google 2010 - India Winner – November 14, 2010
Google launched its second 'Doodle 4 Google' competition in India to celebrate Children's Day on November 14. "My dream for India" was the theme in a bid to encourage young doodlers to imagine what India would be like in two decades from now and capture those images in colour and paper. The competition was open for all children from five to 16 years, across India.
Birthday of Mahatma Gandhi – October 2, 2009
"The doodle to celebrate Mohandas Karamchand Gandhi's birthday is both my first illustration since joining the doodle team and a project that is very dear to me. As a prominent figure for peace and non-violent resistance, Gandhi is an icon whose legacy I could not readily distill into one representation," said the illustrator Jennifer Hom.
Most recently, Google unveiled new software that crunches user location data, emails and other information to plan and organise trips automatically. The company is also expected to announce two new smartphones — billed as the first-ever to be designed wholly by Google — at an event next month.
Google, one of the world's most powerful companies, second only to Apple in value, with a market capitalisation of $541bn (£417bn), offers a plethora of solutions including advertising, productivity tools like email, office suites and online storage; its services like Maps also provide plenty of assistance through applications on our phones. Its founders Larry Page and Sergey Brin are ranked 12th and 13th on Forbes' list of the richest people in the world, with net worth of $35.2bn and $34.4bn respectively.
For more updates, subscribe to exchange4media's WhatsApp Channel- https://bit.ly/2QUdLCK
Produced by Karan Johar's Dharma Productions, 'Kesari' depicts the real story of the battle of Saragarhi where 21 Sikh soldiers fought against 10,000 invaders
The trailer for actor Akshay Kumar's next film, 'Kesari' was released recently, and has since ignited a spark within netizens all over the country, with many quick to create funny memes based on the content.
The beginning of the year we saw 'Manikarnika', 'Lukka Chuppi' and 'Gully Boy' trending on social media, it's now Kumar's upcoming movie that has joined the meme race.
Produced by Karan Johar's Dharma Productions and directed by Anurag Singh 'Kesari', depicts the real story of Sikh soldiers. It represents the battle of Saragarhi where 21 Sikh soldiers fought against 10,000 invaders. The three- minute video of the trailer has garnered 17 million views in a day. The movie is due to release March 21. The film also stars actors Parineeti Chopra and Bhagyashree in the lead roles.
As soon as the trailer was launched, netizens in no time picked a few interesting dialogues from the trailer and the memes did the rounds across social media. While different versions of memes, targeting diverse scenes in the trailer have made their way on Twitter, one particular dialogue that has caught the fancy of the Twitterverse is 'Chal Jhoota'.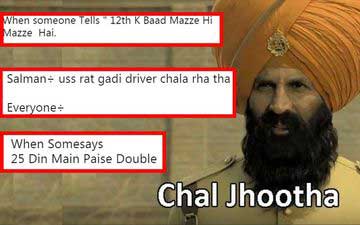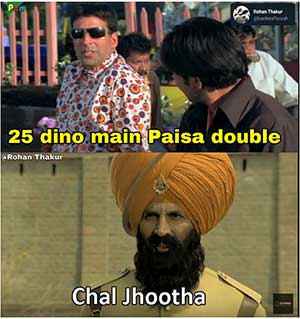 The actor's warrior expressions have massively appealed to the Twitteraties who have creatively made them wittier and funnier. One of the Twitter users, bring actor Ajay Devgan into the mix. His utmost favourite 'Zubaan Kesari' tagline from a pan masala brand was added in the meme trend. This unintentional hype around the film is helping the film makers create a buzz around the film prior to its release.
Here is a glimpse of some of the most trending meme's doing the rounds on the internet:
#KesariTrailer #Kesari
*I don't drink, I don't smoke, I don't have any girlfriend, I'm still virgin*
Le Society: pic.twitter.com/mH7mzNhvEh

— noDDy? (@wildest_maniac) February 21, 2019
Powerful dialogue from #KesariTrailer pic.twitter.com/hL4h5Af5AM

— Bollywood Gandu (@BollywoodGandu) February 21, 2019
#KesariTrailer pic.twitter.com/XdNAMCdBkU

— Rohan Thakur (@baelessPurush) February 21, 2019
#KesariTrailer IS STORMING ON! 20 million views in 24 hours?https://t.co/fSjREYBWhB@akshaykumar @ParineetiChopra @SinghAnurag79 @karanjohar @apoorvamehta18 @SunirKheterpal @DharmaMovies #CapeOfGoodFilms @iAmAzure @ZeeStudios_ #Kesari pic.twitter.com/eGR9g1UGHU

— Zee Studios (@ZeeStudios_) February 22, 2019
When someone now tells Akshay Kumar that "21 din mein paise double hojaayenge"#KesariTrailer pic.twitter.com/A70B2aMWu4

— Bollywood Gandu (@BollywoodGandu) February 21, 2019
Not only Akshay's movie has caught the hilarious memes, Bhumi Pednekar's film Sonchiriya is also trending, especially because of the actress' looks. She herself shared the post on instagram and wrote, 'how's your day job like?' The movie is set to hit the cinemas on March 1.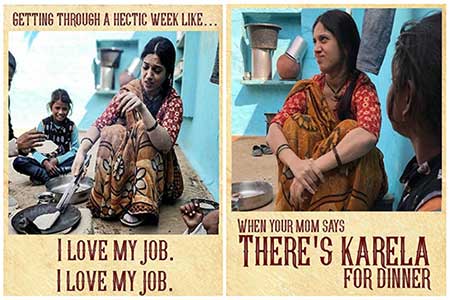 For more updates, subscribe to exchange4media's WhatsApp Channel- https://bit.ly/2QUdLCK
Simon Kahn, CMO, Google APAC spoke about the future of Digital Immersion and how it will move beyond just looking at phones and using apps to becoming an immersive part of everyday life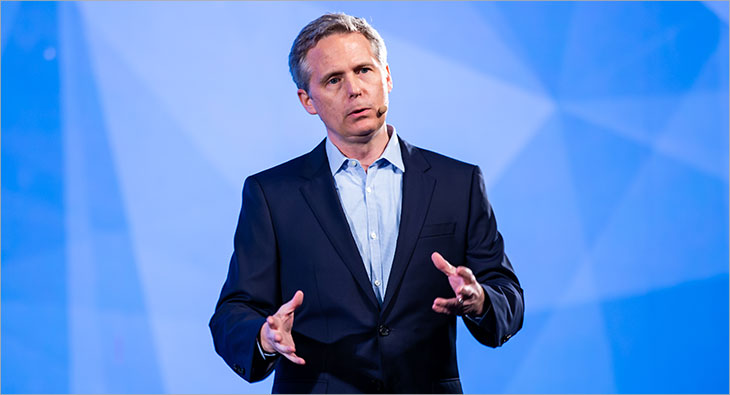 At the 44th IAA World Congress held in Kochi, Simon Kahn, CMO, Google APAC spoke about the future of Digital Immersion. He spoke about how it will move beyond just looking at phones and using apps to technology actually becoming an immersive part of everyday life. Kahn said, "Today the interface has got better and technology has evolved, from something as basic as not having the need to key in an 'http' before every search on the internet. Today we can use keywords directly and all we need to do is train our hands and brains to key in what we are thinking about. The use of mouse took it a step further wherein it became a little more intuitive and then came touchpads which changed the way interfaces were used, so much so that even kids can use it effortlessly."
He elaborated that as computers become more perceptive, the next wave of technology will come in three steps – Assist, Augment and Accelerate. Kahn says, "For over three decades computers gave us access to information but we had to interact with technology on technology's terms. The goal is to change that equation and make it a natural experience. In 2013 the voice and speech recognition technology understood 75% of the human speech accurately. In three years of time that percentage has moved up to 95%."
Another key aspect that he feels is necessary, is for the Google Assistant to understand the cultural nuances and cultural references to get human speech better. For example, in Australia, the population uses slang very heavily and thus it was important that the Google Voice Assistant has a good understanding of that to interpret what the consumer needs and thus the engineers there put together a lot of information on the slang to serve users better.
In India, he says, "Google partnered with Flipkart for the big billion days promotion where they created a hagglebot with which users could bargain using voice and decide on the best price for the product. The average negotiation session lasted six minutes. Gaming systems on the other end can use communication with gestures and non-verbal cues. In fact even with YouTube, soon you may have a system wherein you can wave your hand left and right to turn on or turn off videos."
Kahn says that in two years there will be rapid changes to computing and development technology which will help make it a lot more intuitive. There will be blurring of lines between offline and online; consumers can lead their life without worrying about integrating devices because they will naturally blend into the scheme of things.
For more updates, subscribe to exchange4media's WhatsApp Channel- https://bit.ly/2QUdLCK
The campaign has already hit 20 million views on social media in 2 weeks and is rearing to go forward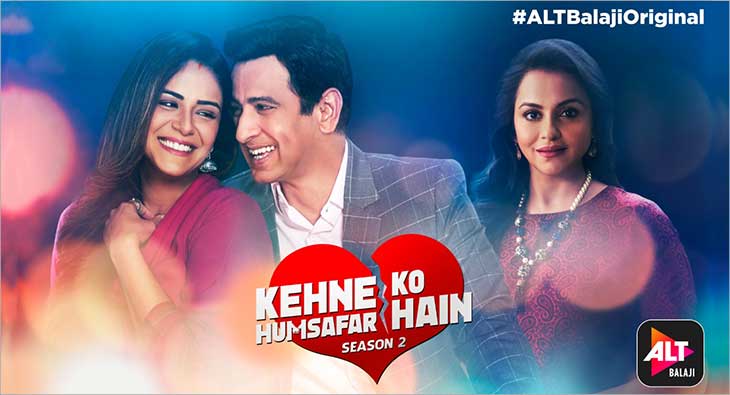 After a two-week long build-up across digital platforms, ALTBalaji successfully launched the second season of Kehne Ko Humsafar Hain, one of its marquee shows, with a digital campaign powered by White Rivers Media. The three-week long campaign to launch the romantic-drama starring ace actors Ronit Roy, Mona Singh, and Gurdip Kohli, presented the audience a fresh perspective on complex love & relationships via the communication "Will the heart ever be happy with what it has".
The idea was to establish the show's premise, where the audience could experience heightened emotional relatability. The 360-degree campaign was inclusive of packaged as well as organic content, which pushed POVs of the characters to maximize social sentiments of audience w.r.t each during pre-buzz. With a concentrated approach, the campaign flowed towards the launch, while instigating an equitable conversation around the dynamics of a complex relationship, aspirations of an emancipated woman, and life after divorce.
With February being the month of love and #GetLoveZoned being the social theme at ALTBalaji; the launch hit close to home with its matured take on love & relationships. The campaign has already hit 20 million views on social media in 2 weeks and is rearing to go forward. Netizens, influencers, and celebrities across the country have flooded all social and digital platforms with an outpouring of love.
Speaking about the launch, Shrenik Gandhi, Chief Executive Officer & Co-founder, White Rivers Media, said, "We've been associated with ALTBalaji since its inception. If a show comes from Ekta Kapoor, one knows it has to be about breaking records and much more! This campaign brings back the nostalgia of success we achieved for the brand with this marquee show's first season. This one is even special because we broke through all pre-set benchmarks from the previous year. We are very happy with the positive response and look forward to a similar response for ALTBalaji's power-packed line-up this year. "
Adding to this, Divya Dixit, Senior Vice President & Head of Marketing, ALTBalaji said, "Ekta Kapoor undoubtedly understands the pulse of Indian OTT entertainment better than anyone else, and produces one blockbuster after another. Kehne Ko Humsafar Hain is very special to us as a concept, and so was this launch campaign for this second season. Right from the build-up of this campaign to the launch of the show and activity line-up, it has been a data-intensive and strategic call. It gives me immense pleasure to see that what was once up on our whiteboards is now at play on digital grounds with collaborative help from White Rivers Media. We are also grateful to our millions of subscribers for their support and we are glad it is winning hearts."
For more updates, subscribe to exchange4media's WhatsApp Channel- https://bit.ly/2QUdLCK
With a reach of 9 million Daily Active Users, the Ventes Vernacular south inventory package covers Andhra Pradesh, Karnataka, Kerala, Tamil Nadu and Telangana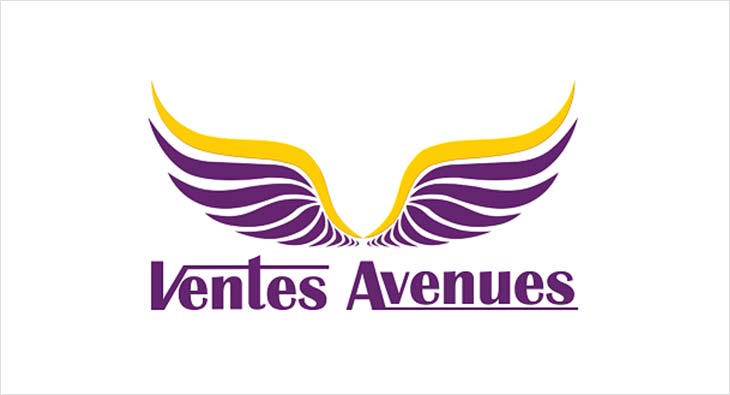 Ventes Avenues, a mobile media company headquartered in Mumbai, has launched its special 'Vernacular Package' called 'Ventes Vernacular' with a reach of 9 million Daily Active Users.
The Ventes Avenues special south inventory package covers Andhra Pradesh, Karnataka, Kerala, Tamil Nadu and Telangana. Ventes Avenues has exclusive rights to the inventory it sells, ensuring transparency.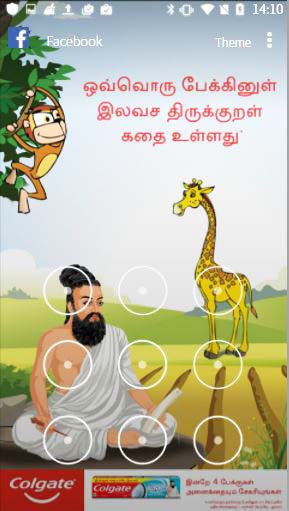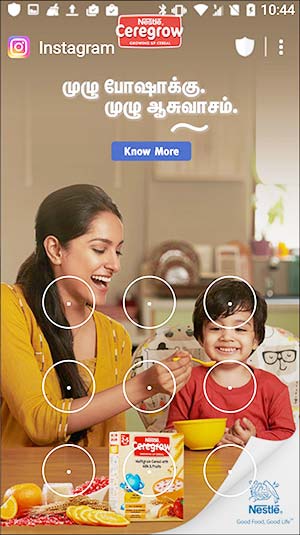 Clients will get efficient reach in south India and can achieve regional targeting for their brands on mobile advertising. With the recent launch of 'Creative Shop', Ventes Avenues can help create multilingual creatives allowing brands to talk to consumers in either Kannada, Tamil, Telugu or Malayalam. Creative Shop will help convert a brand's TVC or Print ad to mobile regional creatives.
Giving further insight into this development, Fauzan Rahim, Co-founder at Ventes Avenues, commented, "We are thrilled to launch Ventes Vernacular. There is enough data to suggest that the next content wave in India will be driven by vernacular content with 9 out of 10 new mobile users in the next 5 years projected to be Indian language users. Vernacular mobile advertising is a key growth driver in India given the south language affinity and the literacy rate in south India; with digital revenues growing at over 30% in the next few years we at Ventes Avenues believe this is the right time for us to launch Ventes Vernacular."
For more updates, subscribe to exchange4media's WhatsApp Channel- https://bit.ly/2QUdLCK
ZEE5's Indian content will now be available through the Dialog ViU app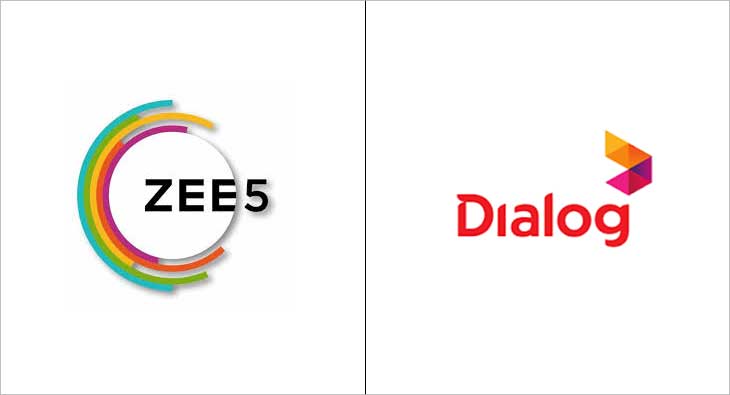 ZEE5 has announced its very first international partnership in the SAARC region with Dialog Axiata PLC, Sri Lanka's premier connectivity provider. The partnership will provide Dialog ViU app users with over 100,000 hours of premium regional content. Dialog ViU customers will be able to subscribe at a charge of LKR 350 per month to access one of the region's best content libraries.
Dialog customers will be able to access ZEE5 Originals like Karenjit Kaur, Zero Kms as well as recent crime thrillers Rangbaaz and Abhay, scintillating Bollywood hits like Veere Di Wedding and Toilet; an extensive Tamil content library including top shows like Sembaruthi, Poove Poochoodava and Yaaradi Nee Mohini, ZEE5 Tamil Originals including Kallachirippu, America Mapillai and D7as well as recent blockbusters like Mersal.
Speaking about the association, Archana Anand, Chief Business Officer- ZEE5 Global said, "We are thrilled to announce our partnership with Dialog Axiata for our launch in Sri Lanka. With over 1,00,000 hours of content across multiple genres and 12 languages, Dialog's subscribers now have access to the largest library of Indian content that's available in one single destination. Sri Lanka is rapidly developing into an exciting market for entertainment content, and we look forward to jointly exploring this opportunity with Dialog Axiata."
Commenting on the partnership, Mangala Hettiarachchi, Senior General Manager – Global and Content Services, Dialog Axiata PLC said, "We are extremely proud to have partnered with ZEE5 so soon into their international launch. This affiliation strengthens the content portfolio offered by Dialog ViU by opening one of the region's best content libraries to our customers. Dialog customers can now watch the best content on the best video network in Sri Lanka at any time, from anywhere, on any internet-connected screen without commercials."
For more updates, subscribe to exchange4media's WhatsApp Channel- https://bit.ly/2QUdLCK
Shivakumar, Group Executive President - Strategy & Business Development, spoke about Brand Trust in a Digital World at the IAA World Congress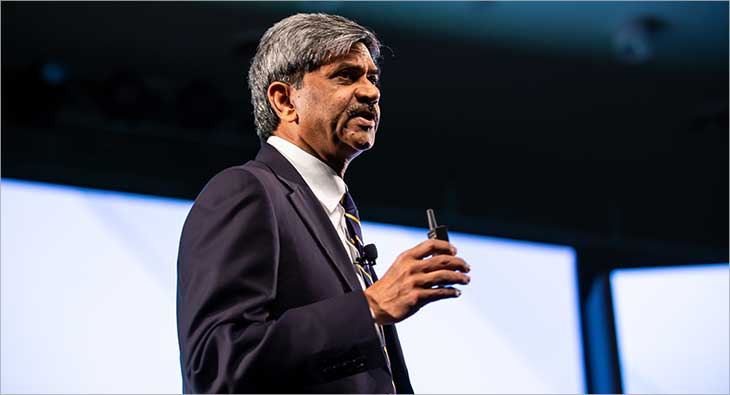 "Digital is the mainstream today and not the add on", said D Shivakumar, Group Executive President - Strategy & Business Development, Aditya Birla Group, during his session on Brand Trust in a Digital World at the IAA World Congress held in Kochi.
Proving his point he said, "2019 is a special year because 51 per cent of the world is on the internet today and 36 per cent of the world population is on social media. Global advertising amounts to $335 billion and 46 per cent of all advertising comprises Digital and India is fast catching up on this trend."
He said that in today's Digital era excess information has led to more cynicism. "In the digital world there is no room for secrets and it goes both ways: Brands know too much about consumers and consumers know too much about brands. As per a survey by Edelman, the media is not trusted in 80 per cent of the countries surveyed. In 1959, when Television came up, it had just one format but today with Digital we have an array of options."
However, Shivakumar warns about how one of these options, i.e. Social Media can go horribly wrong for brands if not used with care. Citing the examples of brands like Benetton, Dolce and Gabbana, Burger King he says, "Silly work on social media can cost your company in a big way." Elaborating on what he calls 'Digitally unacceptable content and attitude' or DUCA, he says, "A brand like Benetton which was known historically for taking the lead on inclusive and provocative advertising got flak for a 'sexist' Instagram post which had a picture of three boys with their arms around each other and a caption that said 'Sorry ladies, Girls not allowed'."
"Similarly, the Co-Founder of Dolce and Gabbana uploaded a picture of sneakers on his Instagram page with the following text on it – I am thin and gorgeous. When people trolled him for the body shaming message he went on to describe the detractors as 'idiots' who are 'fat and full of cholesterol'," Shivakumar added.
On influencers, he said, "Influencer marketing is about genuine relationships with the products. They were considered better than celebrities who didn't always come across as honest consumers of the products they endorse. But nowadays some brands have taken to paying the influencers to promote their products. And sometimes, the marketing becomes a little too obvious. When the consumers find out that the influencers they trust have been paid by the brand nothing can stop them from being livid."
Talking about what brands can do to generate trust, Shivakumar said: "Collective experience is the dominant force. The culture and speed of organisation is very important because the time they get to set a problem right is very little today because news spreads on social media fast. He says a brand needs to focus on being ethical in their actions and heritage continues to be a driver for trust. Also reliability is the foundation of trust, no matter how boring the brand is."
For more updates, subscribe to exchange4media's WhatsApp Channel- https://bit.ly/2QUdLCK
Xaxis in partnership with Sizmek created a new style of social advertising allowing advertisers to capitalise on evolving consumer behaviour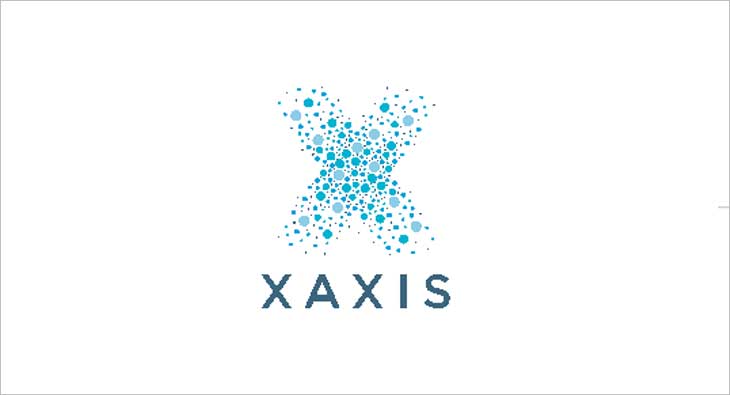 Xaxis, the Outcome Media Company and GroupM's advanced programmatic arm, announced the launch of its new Short Form Video product in the Asia-Pacific market, allowing clients to run campaigns across a selection of premium publishers including Unruly's premium publisher marketplace, Spotify, Rakuten Viber and Dailymotion – driving increased advertising reach and engagement.
The mobile-first, six-second Short Form Video format is the first of its kind to aggregate high-quality brand safe video ads which are 100 per cent viewable and delivers effective engagement.
Xaxis worked closely in partnership with independent advertising technology company, Sizmek, to create this new style of social advertising, giving an edge over current ad options and allowing advertisers to capitalise on evolving consumer behaviour. Sizmek added interactive elements into this Short Form Video format to drive engagement and dwell time. A new social sharing function increases advertising mileage, while custom emoticon reaction buttons unlock a new dimension in campaign measurement.
"Long gone are the days when advertisers could simply rely on good creative and a big budget. Today, brands look to maximise reach by scaling on digital platforms, but genuine engagement remains elusive. Our new ad format has already proven incredibly effective in terms of high-impact brand recall, giving our clients a huge competitive advantage in this market. By adding social sharing and emotional engagement functions for the first time, we have pioneered a distinct way for outcome-driven brands to optimize and measure their campaign results," said Deepika Nikhilender, SVP - APAC, Xaxis.
Phil Townend, Chief Commercial Officer - APAC, Unruly said, "We're super excited to be part of this initiative to innovate the short-form video format. Emotionally engaged audiences drive uplifts in every key metric from completion rates through to sales and ROI. Our latest study found brand uplifts of up to 235 per cent could be driven by emotional engagement. Whilst longer storytelling absolutely has a place in building long term profitable brands, the 6" format gives advertisers the chance to engage their audiences on the move and capture their attention. We know that 6 second ads are on the rise, and the data shows they work well as drivers for reminder and response - so making this content easily shareable is a welcome innovation. With over two-thirds of the Asia-Pacific population being mobile users hungry for bite-sized content, we see Xaxis' short-form video format set to make a big impact in the region and drive tangible outcomes for brands."
Peter Hunter, General Manager - APAC, Sizmek said, "Our partnership with Xaxis to create this APAC-first Short-Form Video product reflects our commitment to building personalised experiences for consumers to connect with brands. This new product will enable brands to be more creative on the smaller screen. The custom emoticon reaction buttons we built into the ad format allow social media users to interact seamlessly with ad content, giving advertisers a more holistic way of measuring audience engagement."
Key clients in the APAC region are already beginning to implement Xaxis' Short Form Video format. A campaign for an entertainment client in the Philippines was one early example of its success: within a one-month period, Short Form Video ads achieved 68 per cent viewability, with over two-thirds of viewers watching the ad in full. By comparison, Facebook's video ads in the Philippines typically have a 7.88 per cent viewability rate with less than one-fifth of viewers watching to the end.
For more updates, subscribe to exchange4media's WhatsApp Channel- https://bit.ly/2QUdLCK
Sancheti, CEO and Co-Founder of the brand spoke about his journey from OYO to Kreativ Street, the focus and how the company plans to stand out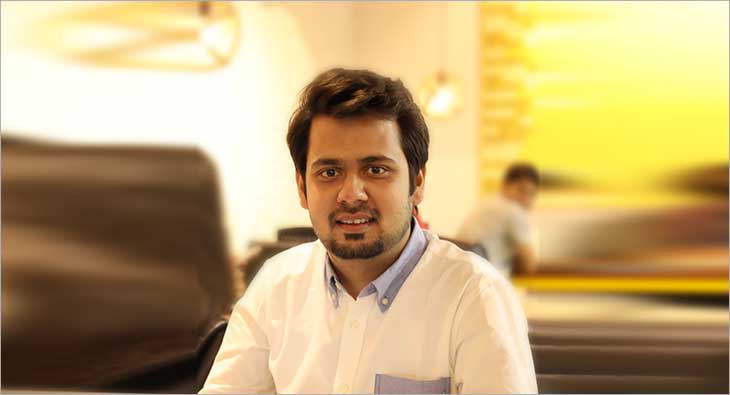 With the advent of digital in every field, Digital Marketing is the contemporary tool to increase the perceptibility of your brand at any level you desire. In order to bookmark your place in the ever-changing market, you need to keep yourself up-to-date with the latest developments in digital marketing. Neeraj Sancheti's Kreativ Street - a bootstrapped digital agency has made a name for itself in the industry in a short span. The agency has worked with more than 75 clients, including Fortune 500 companies.
Sancheti, CEO and Co-Founder of Kreativ Street in a candid chat with exchange4media spoke about his journey from OYO to Kreativ Street, the focus and how the company plans to stand out.
Edited excerpts:
Tell us about your journey from being a brand strategist at OYO to heading your own team at Kreativ Street?
I was fortunate to be a part of OYO at a very early stage. One of the things that I experienced at OYO was the problem of working with multiple agencies, trying to bring all of them on the same page for a common objective of the brand. A lot of bandwidth was getting wasted in managing agencies of all sorts.
There was a need for a full-stack agency which will satisfy the fast-moving needs of a company operating in the digital world. That is when I, with my two other co-founders, started Kreativ Street - an integrated marketing agency for the digital world.
What will be the focus for Kreativ Street in 2019?
In the last two and a half years, we have been able to establish a successful robust functional bedrock for Kreativ Street, with a bunch of digital natives whom we call Street Fighters. With creativity in our heart and strategy in our head, we aim to help brands stand out in this cluttered digital world.
In 2019, we set our sights upon expanding our service scope in line with our vision to be a full-stack marketing agency and building core capabilities in some of these services. Two of our core focus areas will be digital videos and product development. In spite of being a relatively small crew, we have been able to take quantum leaps in terms of creatives and strategy for our clients.
With so many digital marketing agencies in the business, how do you plan to stand out?
Agency business is definitely a cluttered space. However, for us, the only differentiating factor is our employees and our understanding of this digital world. Agency business like any other services business is all about its people who are our assets. By hiring digital natives from diverse backgrounds, training them to be full-stack marketers, helps us serve our client much better than any other agency out there. Secondly, we are building a lot of products that will help us automate a lot of functions being performed by agencies in a traditional way for many years. These products will help our clients spend less time on operational work and more time working on things that will drive impact for their brand.
Do you think byte-sized, short-form videos are good for business?
The role of videos has been growing phenomenally in the last couple of years and brands have started resorting to only videos as a part of their social media strategy. Byte-sized videos (6-10 seconds) was the trend for 2018 but 2019 will be all about bit-sized videos (less than 5 seconds), as consumers continuously spend more and more time on social media but with a lesser attention span.
What's your take on the rise of Social Media Stories?
Following the footsteps of Snapchat, Facebook launched 'stories' across all its platforms - Facebook, Instagram, and Whatsapp. YouTube is soon joining the bandwagon with its own stories format called 'Reels'. Stories will be an indispensable part of a brand's digital marketing strategy and will emerge as a new channel of communication.
For more updates, subscribe to exchange4media's WhatsApp Channel- https://bit.ly/2QUdLCK
Enforcement of the policy will begin on March 11, after which only certified advertisers will be allowed to run political campaigning ads on the service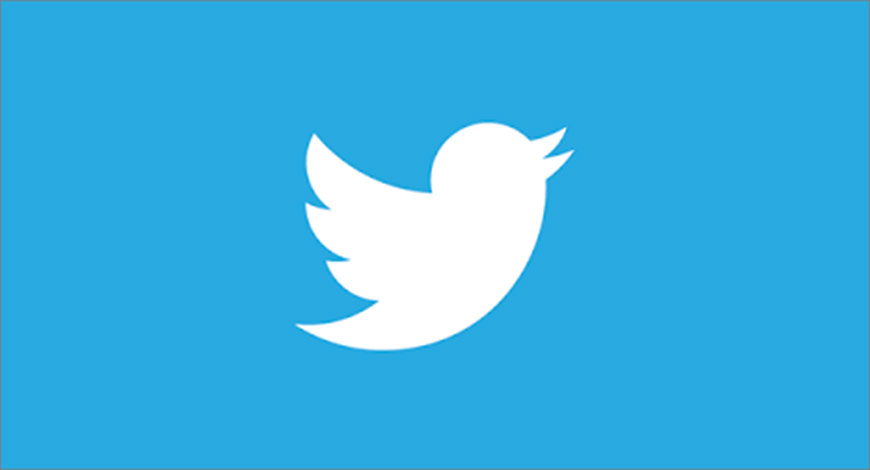 To enforce stricter policies for political advertisers and providing clear, transparent disclosure for all ads on the Twitter, the social media platform has announced the expansion of its political ads policy and transparency approach to include India, Australia and all European Union member states. This comes as a part of Twitter's overall commitment to protect the health of the public conversation on its service and to provide meaningful context around all political entities who use its advertising products.

In May 2018, Twitter had launched its Political Campaigning Policy in the United States to provide clear insight into how the platform defines political content and who is advertising political content on Twitter. In conjunction, the platform launched the Ads Transparency Center (ATC). The ATC allows anyone across the globe to view ads that have been served on Twitter, with even more details on political campaigning ads, including ad spend and targeting demographics.
What does it look like?
In the Ads Transparency Center, anyone can view ads that have run on Twitter within the last 7 days from any Twitter handle. If an ad is reported and taken down from Twitter, it will be archived in the Ads Transparency Center within approximately 24 hours. If the account was suspended, Tweets will not be shown in the Ads Transparency Center. The same applies to deleted Twitter accounts and Tweets.
For India political advertisers that fall under the Political Campaigning Policy, people will be able to see further details, including billing information, ad spend, and impressions data per Tweet. Additionally, Twitter will be showing demographic targeting data for the ads being served, both intended by the advertiser and actually delivered by Twitter.
In addition to the information being shared within the Ads Transparency Center itself, Twitter is making it clearer who is advertising Indian political campaign content on the platform by including a visual label and disclaimer information on promoted content from certified accounts. This will allow people to easily identify political campaign ads and to know who paid for them.
Who has access to the Ads Transparency Center?
Everyone around the world will have access to the Ads Transparency Center. No login or Twitter account will be required, making it very simple for people to have clear insight and details on who is advertising on Twitter.
When will enforcement begin?
Enforcement of this policy will begin on 11 March, after which only certified advertisers will be allowed to run political campaigning ads on the service. Political advertisers must apply now for certification and go through every step of the process. Guidelines for India political advertisers can be found here.
Twitter deeply respects the integrity of the election process and are committed to providing a service that fosters and facilitates free and open democratic debate. The Indian election is a priority for the company, and Twitter will continue to share openly and transparently about its work to protect and enhance the public conversation.
For more updates, subscribe to exchange4media's WhatsApp Channel- https://bit.ly/2QUdLCK
The AVOD model of revenue generation suits MX Player reveals Bedi, CEO of MX Player at the launch of its OTT avatar and announcement of its original shows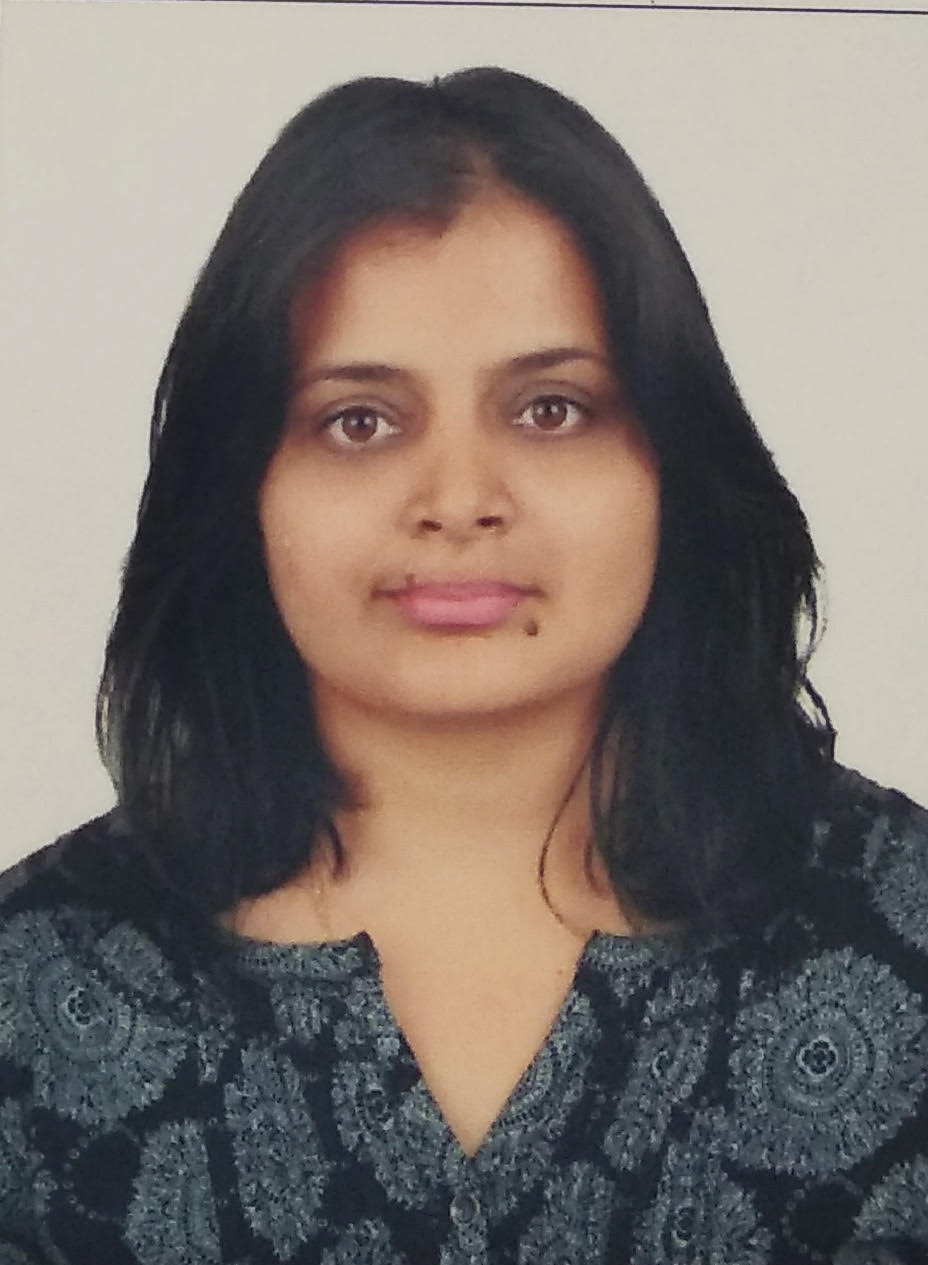 by
Published - 4 days ago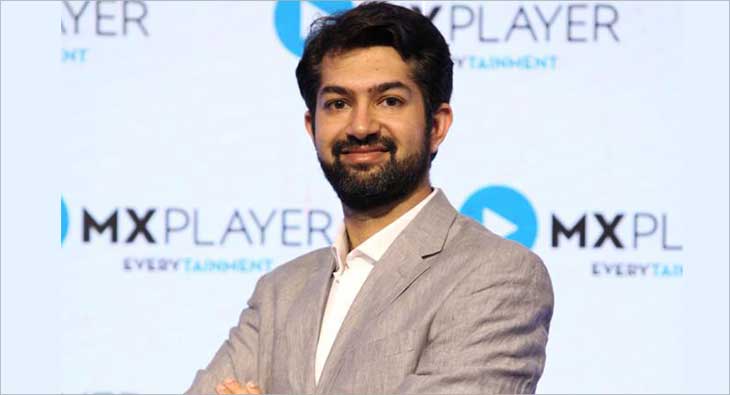 'Jaisa Man Waisa Manoranjan' is what MX Player is banking on as they launched five original shows yesterday. The world's largest local video player boasts 70 million daily active users on its platform.
The South Korea headquartered MX Player, which was recently acquired by Times Internet, has been a popular video-playing app for android devices since it is capable of playing all possible video formats. After being the host for an array of content from Arré, Balaji among others, MX Player jumps into the originals bandwagon in the OTT space. The shows are 'AAFAT', which is about five women breaking stereotypes, 'Hey Prabhu' that talks about a man who is a hero on Twitter and zero in real life; 'ImMature' (A TVF story) is about the many firsts in life that three teenage boys deal with, 'Lots of Love' (Tamil and Telugu) charts the journey of four friends and a trip that changes everything and lastly, 'Famously Filmfare' which goes regional this time.
And that's not all that MX Player is aiming for, there is a historical fiction drama titled 'Ponniyan Selvan' directed by Soundarya Rajinikanth. A brief glimpse of the same was shown at the event which promises to be extravagant in terms of VFX. Then there's also a political thriller called 'Queen', a sketchy promo of which was also unveiled. But it's the Gaana integration in the app which seems like a fresh idea. Karan Bedi, CEO, MX Player seemed quite upbeat about the same saying that users won't need any other music app to listen to songs now.
In our interview with Bedi, he revealed why an AVOD format works perfectly for them. There were reports that MX Player has been looking to get Pakistani content from Hum and ARY on their platform but given the present scenario in the country post the Pulwama attack, we asked Bedi if there will be a change in strategy. He replied, "We are always talking to people and if we feel it is appropriate we will decide what to do. We have Turkish content on the platform right now."
Below are the edited excerpts of the interview:
The number of users consuming content on MX Player is staggering. Can you take us through what the database the originals will be catering to?
Just to reiterate some of the big ones; 275 million monthly active users, 175 million monthly active users in India, 100 million daily active users globally and 70 million daily active users in India. To put that in context, 70 million daily active users in India is literally the population of many European countries. Overall 650 million users is twice the population of United States. So that's a very large number. We are privileged to be working at that scale. So I think it's a very important part of our promise to our customers that look we have this massive scale and we are here to truly and deeply believe in our brand philosophy of Everytainment. Jaisa man waisa manorajan, you know. We showed you today a millennial story, urban story, nostalgia, politics, historical fiction, Bollywood's first game show – 'Bollywood Bazingaa'. It will go live in a few weeks, actually the show is on and we have a live component of it as well and people can participate so they can win. We also have an interesting show call 'Love Okay Please'. It's a combination of a travel and dating show. We form couples during travel. We have potential people meet together and see if they click.
What is the most consumed content on MX Player?
With 1 lakh hours already on the platform today our biggest consumption comes from web-series. Then you have TV, music, movies, all get consumed quite a bit. The biggest is the web series and we think there is a big reason for that. There is a large segment of the population that actually doesn't have enough to watch on TV. They come to watch over here. We have got the entire Balaji catalogue available, the Arré catalogue, the TVF catalogue. In fact, the TVF catalogue is exclusive to us.
Did that prompt you to try your hand at original content for MX Player?
We felt that there is a big need for stories that were differentiated. We have a range of stories catering to different audiences. Romance, drama, comedy satire, biopics, action, you name it. We feel there is a big market and need for such content.
What kind of revenue target do you have in mind in the coming years?
The interesting thing about being at this scale is AVOD makes sense. In lot of other platforms what is happening is that the scale is not there so you have to find other ways for revenue. Advertising makes sense, although I am not sharing the specific revenue numbers, we have the advertising revenue already and we hope it will continue to grow. We have already got over 30 advertisers advertising on our platform; big names like Google, Godrej, Nerolac and lots more to come.
Bedi also promises that MX Player will go from five original shows to maybe 12 in the next couple of months.
For more updates, subscribe to exchange4media's WhatsApp Channel- https://bit.ly/2QUdLCK