79% Indian viewers prefer mobile video app with native language navigability: Vuclip survey
Survey by Vuclip indicates rising interest in mobile video apps that offer international content in regional languages along with single OTT for both local and international videos
According to the recent Global Video Insights survey conducted by mobile video-on-demand service, Vuclip, there is a rising preference for international content in native languages.

The survey of more than 8,500 users spanning the emerging markets of India, the Middle East, South East Asia and Africa has revealed a growing propensity among mobile video consumers to view and navigate content in their native languages on a single over-the-top mobile app.

78% of Vuclip users in India have shown preference for international videos being available in their native languages. Similar preference was shown in Thailand (88%) and Indonesia (87%).

80% of survey respondents in India weighed in strongly that they preferred a single over-the-top (OTT) app for both regional and international video content, a preference shared by respondents in Indonesia (91%), Kenya (90%) and Nigeria (90%) who considered an aggregated mobile video platform/ app important for accessing international and local content rather than downloading multiple apps.

Indonesia (89%), Egypt (87%), Thailand (86%) and India (79%) indicated interest in a mobile video app available in their native language for easier navigation.
Commenting on the survey insights, Arun Prakash, COO, Vuclip said, "A diversified content catalogue coupled with an unparalleled viewing experience is what the mobile video viewer wants. The insights validate the importance of catering to the diverse entertainment needs of our subscribers from Asia to Africa. Creating a strong video library backed by gamut of content in regional languages would play a key role in broadening the subscriber base of VOD players."
Hindi videos constitute over 40% of viewership traffic in India according to the survey. Videos in languages such as Tamil (8%) Telugu (6%) Bengali (4%) and Marathi (4%) are also seeing increased traction.
exchange4media Group Service
MiTiVi offers a very engaging user interface with popular categories for live streaming of more than 1000+ channels.

GlobalOne is all set to launch its MiTiVi OTT platform service for cable operators. It offers a very engaging user interface with popular categories for live streaming of more than 1000+ channels, Radio , VODs, education, movie library, overseas content with live TV and a very user friendly account info link which gives complete information on subscriber access details. Package options and other offers will begin from September 24th in SCAT India Exhibition 2018 , World trade Centre, Mumbai .
This will be India's biggest OTT/ IPTV Platform ANYTHING, ANYTIME, ANYWHERE. With a strategic tie up with the government telecom sector in India, ie. MTNL & BSNL, the two PSU access service providers, held 72.54 per cent of the wireline market share. Which implies that there are 88.40 million subscribers to be connected over FTTH and with an available universe to deliver OTT services clubbed with triple play. The company has a global partnership with Tata .The company expects to make profits driving on the volume business. MiTiVi will come with a set-top box for television. The company is offering the Cable operators to be named as " Digital Service Providers" and to increase their earning 5 times by the numerous value propositions .
Hemendra Dave, Chief Technical Officer said, MiTiVi has a comprehensive suite of security services designed to ensure that your content is always available to the people who have the rights to view it.
"MITiVi is the platform encourages the consumers to have more choice and flexibility", said Vishal Shah, CXO, MiTiVi.
"With the launch of MiTiVi ,every next level of growth life will demand different you. In the slew of digital services which can be utilized by a typical MSO/LSO to become a full fledged DigitalServiceProvider (DSP). The DSP will be provided huge earning opportunity by means of IT/ Telecom support,e-commerce platform and financial services. Global One will allow a cable operator to combat the onslaught of large telcos trying to take over their traditional business on which their livelihood thrives", said Kaushik Izardar, Chief Operating Officer, Asia TV.
exchange4media Group Service
The platform provides Vyoma's partners with insights, analyses and real-time feedback on all their ads that are running on the Vyoma Media Network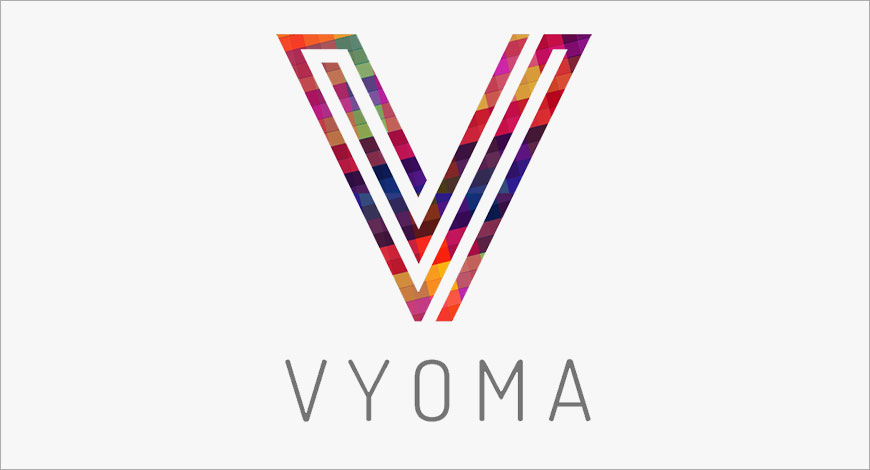 Vyoma Media, the digital outdoor solutions company, is revolutionising Digital Out of Home (DOOH) advertising through its one-stop Vyoma Campaign Analysis and Measurement (Vcam) platform. The platform provides Vyoma's partners with insights, analyses and real-time feedback on all their ads that are running on the Vyoma Media Network. All of Vyoma's 2300 plus displays are connected to the Vcam platform, a cloud-based application, which helps improve turnaround times, reduce system errors and enhance efficiencies end to end. The platform provides for a variety of tools including dashboards and reports that assist customers with planning, running and measuring the effectiveness of their media campaigns.
It also provides for centralized asset management of all displays including the installation and upgrading of display software without any manual intervention. In the first instance, Vyoma provides authenticity with the industry's first-of-a-kind 'three-tier' reporting structure - Proof of Upload (POU), Proof of Play (POP) and Viewer Estimation Report (VER). The POU is a validation of a campaign, having started and a client's advertisements playing on a particular display. The POP report highlights the frequency of the advertisements that are played on every single display. Whilst the VER captures the daily number of impressions or eyeballs at every location. These impressions are verified by a digital tracking system of ticket sales and allow any brand to measure the effectiveness of their campaigns running on the Vyoma network.
A further Purchase Order Initiation (POI) report has been added to the mix recently which is shared with the client once their campaigns go 'live'. This includes details of locations, number of spots and displays where they can expect to see their campaign content. The three-fold reports are further augmented by the Network Operations Centre (NOC) Dashboard and the Client Dashboard. The Client Dashboard provides clients with 'Live' information about their campaigns. It allows clients to view, analyse and verify the historical status of any of their past and current campaigns. It is a 'one-stop solution' that enables a brand to measure the impact of their campaigns across the entire Vyoma Network. On the other hand, the NOC dashboard is a monitoring tool used primarily by Vyoma's Operations to monitor the system's health parameters through pre-emptive analytics.
TechOps, a combination of the two key disciplines of technology and operations that forms the backbone of the company, ensures the smooth functioning and management of the entire network. Vyoma can also create campaigns in-house on behalf of their clients that resonate well with them in the context of their brands. The turnaround time required to create the campaigns and upload the ads across all the locations is customised as per the client requirement - among the fastest in the industry for such a large and geographically spread out network.
Speaking about customised dashboard and its importance, Shashank Sharma, Vice President, Products and Innovations, Vyoma Media commented, "We have one of the most advanced dashboards to monitor our displays on a real-time basis which ensures maximum uptime and quantifiable reach for advertisers to measure campaign performance. Our customized dashboards allow clients to view their campaign information which includes reports, viewership and play details at any given time, which is a unique concept in the DOOH industry. Our aim is to enable anytime, on-the-go performance measurability and make it the new benchmark and practice in the industry."
The BQ WhatsApp Service is a first-of-its-kind offering in the business news space with a reach of more than 3.5 lakh users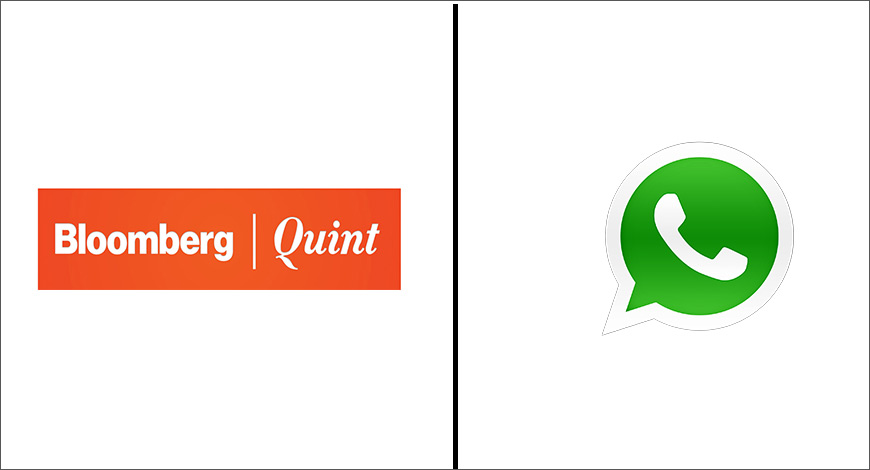 WhatsApp has become synonymous with communication on the Internet, and with brands deploying innovative means to engage with customers using the app, it has gone beyond being just an informal messaging app. One such innovative use of WhatsApp to engage with audiences is the Bloomberg|Quint (BQ) WhatsApp Service.
The service uses advanced features for users to consume personalised business news and stock updates. Users can simply key-in their topic of interest and receive the latest information on that topic. The BQ WhatsApp Service is a first-of-its-kind offering in the business news space with a reach of more than 3.5 lakh users and a 90% daily engagement rate.
Bloomberg|Quint is the only news service in India which deploys a technology called 'news-bots', which allow users to create their personalized news streams. The WhatsApp service also makes use of 'stock-bots' to provide real-time information about any stock. BQ has recently introduced its 'Stock Watchlist' feature, which allows users to set 'stock alerts' on WhatsApp. This helps users get the latest stock updates tailored to their requirement. This distinctive service assists and enables new-age decision makers and executives to stay updated, on the go.
Commenting on this commendable achievement, Ankit Dhadda, Head – Product & Marketing, Bloomberg|Quint said, "As the fastest growing business news portal, we realised that readers have a packed schedule and their need for crisp and curated content is higher than before. Hence, WhatsApp works as a perfect platform for content distribution. We utilized the mobile web space to convert mobile traffic into WhatsApp subscribers in just 2-clicks. The focus was on enabling BQ WhatsApp subscribers take better and faster business decisions." Adding on to the uniqueness of the service, he said, "The product is a clear breakthrough innovation in the news space in India and has helped us augment our stellar performance. Although a few brands have already imitated the first layer of the product, we are continuously innovating in this space and have a clear competitive advantage."
Menaka Doshi, Managing Editor at Bloomberg|Quint said "Bloomberg|Quint's Whatsapp service is used by a wide audience ranging from business leaders to financial market experts mostly for two reasons. Its timeliness, we bring all big breaking stories to our readers and viewers in real time. And the convenience. No more flipping through tons of stories across numerous websites and social media platforms to find what's important and relevant to your business day. Just check the BQ whatsapp feed on your phone and read the story whenever you have time."
According to an internal research conducted by BQ, on mobile, pages per session is almost 60% higher for users coming through WhatsApp as compared to users coming through other sources. Over 56% of the users consume news on Bloomberg|Quint via BQ WhatsApp. 49% users find WhatsApp News Service more useful as compared to other platforms used to disseminate news. BQ WhatsApp Service was launched to deepen its engagement with users and augment its distribution footprint. Subscribers to the service receive Bloomberg|Quint's much acclaimed "All You Need To Know" morning podcast, business and financial news and more. Users can also interact with the service through a hashtag-based search to consume content of their interest across markets, business, politics and opinion. To subscribe to the service, users have to click on this link and save the number as a WhatsApp contact, and send a message saying 'Start BQ' to initiate their subscription.
Meitu currently has 456 million active users worldwide and over 25 million monthly active users in India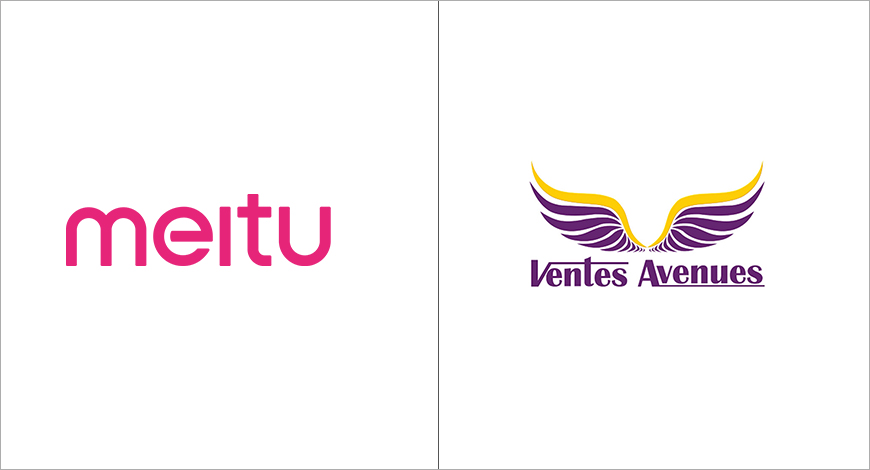 Meitu, developer of the beauty & makeup app – BeautyPlus & Makeup Plus has appointed Ventes Avenues (Moca Technology) as its exclusive sales partner to look after Meitu's mobile branding inventory in India. Meitu currently has 456 million active users worldwide and over 25 million monthly active users in India.
Meitu's photo-editing and sharing software for smartphones are hugely popular, attracting 456 million active users who post more than 6 billion photos every month. It is the most preferred Beauty and Makeup app among internet users in Asia. Based on the intensive research conducted it has been noted that youngsters in major Indian cities, in the age group of 18-34 are the most active downloaders and avid users of Beautyplus.
Commenting on the partnership, Xinhong Wu, Founder & CEO of Meitu, said, "Meitu app has great brand awareness and user base in India. With the internet becoming more and more visual by the day, photo apps have hit peak popularity. India is a key market for photo apps. At Meitu beauty remains the central theme and source for inspiration as users advance from simply beautifying their pictures to discovering beautiful things or sharing their beauty tutorials. Industry reports suggest that the market could be worth Rs 100 crore, with nearly 100 million Indians having downloaded one or more apps at some point in time. We see a big opportunity for mobile advertising in India and hence we have decided to partner with Ventes Avenues (Moca Technology); together we will make good inroads by offering innovative advertising solutions and services in the mobile branding space in India."
Fauzan A Rahim, Co-Founder Ventes Avenues, commented "We at Ventes Avenues (Moca Technology) are delighted to partner with Meitu in India, the focus on beauty and self-expression resonates well with Indian women, who are a rising consumer force in India. Having watched the phenomenal growth in women mobile internet users this is a perfect platform for advertisers to reach out to women audiences especially in the age group of 18 -36. The Beauty Plus App offers unique engagement opportunities to brands here in India, with in-app placements, filters, augmented reality besides the usual display & video advertisements.
The 6-episode series is live on Dice Media's Facebook and YouTube channels, airing every Wednesday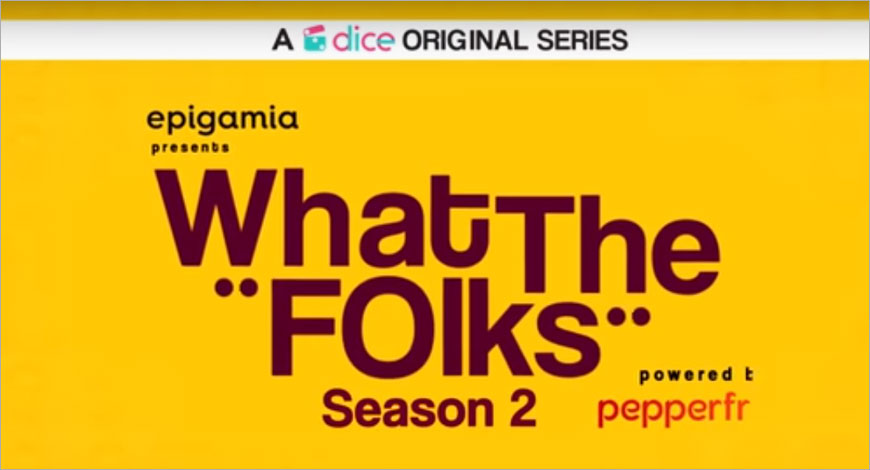 Greek yogurt brand Epigamia owned by parent company Drum Foods International, and home and furniture marketplace Pepperfry have partnered with Pocket Aces for Season 2 of their super hit web series 'What The Folks!' as Title Partner and Powered By Partner respectively. The 6-episode series is live on Dice Media's Facebook and YouTube channels, airing every Wednesday.
Web series 'What The Folks!' Season 1 was released in August 2017 with Epigamia as the Title Partner, and was a huge hit with over 30 million organic views and an audience engagement rate of over 2.5 per cent. The series portrayed a welcome twist in the age-old saas-bahu saga, with Nikhil (Veer Rajwant Singh) is caught in a bittersweet relationship with his wife Anita's (Eisha Chopra) parents. Season 2 will now introduce the audience to Nikhil's parents and his strained relationship with his sister, and portray how Anita's relationship with this side of the family evolves. Season 2 sees the entry of veteran film and television actors Renuka Shahane and Shishir Sharma who play Nikhil's parents, and popular digital star Kriti Vij, who plays Nikhil's sister.
Speaking about the partnerships, Aditi Shrivastava, Co-founder, Pocket Aces shared, "Web series are our tent-pole properties, and partnering on these can give brands much more premium mindshare as compared to other content formats. 'What The Folks!' Season 1 resulted in high ROI, and our brand partners became household names for our audiences. With Season 2, we are thinking even bigger - the trailers are playing on Tata Sky QYou, we are having invite-only theatre premieres in 3 cities (Mumbai, Gurgaon, Bangalore), and are also marketing offline in corporate parks. In addition to YouTube and Facebook, the series will be syndicated to some large OTT platforms, providing further visibility to the brands."
This marks Epigamia's year-long relationship with Pocket Aces, during which they have partnered on content across formats including web series, short video, food videos, written content, and influencer activities. Siddharth Menon, CMO at Epigamia said, "We are so excited to bring back 'What The Folks!' as a property to the audiences. We believe that the series in its essence beautifully portrays what we stand for - pushing boundaries! Season 1 gave us high ROI in terms of brand awareness with consumers, which we saw in the form of comments and shout outs, inquiries from around the country, and first time trials of the product. Season 2 is so much bigger and we believe that this will be a perfect platform to launch some our new products - Greek Yogurt Smoothies, lactose-free curd, and Mishti Doi."
For Pepperfry, the web series concludes a 6-month long campaign with Pocket Aces, that included short videos and written content. Kashyap Yadavalli, CMO at Pepperfry said, "This is our first big bet on digital, and we're excited to partner on a seasoned property such as 'What The Folks'. It gives us the perfect opportunity to bring out the Pepperfry messaging through this modern family, and showcase our aesthetic furniture and furnishing range. We spread our marketing spends across various mediums such as TV, radio, outdoor, etc. but believe that digital can give the best value for money. Digital reach is not far behind from TV - for example, we expect over 100 million impressions from the series, with close audience interaction and detailed engagement metrics. Our content with Pocket Aces so far has yielded great ROI in terms of website traffic and app downloads."
With the success of Little Things Season 2 on Netflix, the ecosystem is looking at Pocket Aces as the only digital player that has created a high quality series franchise. The team is currently working on three additional large series to be released in the coming months, including Season 2 of their web series 'Adulting'.
exchange4media Group Service
WPP is taking the Personal Data Protection Bill very seriously and urging marketers and its partners to start preparing for the day the law is implemented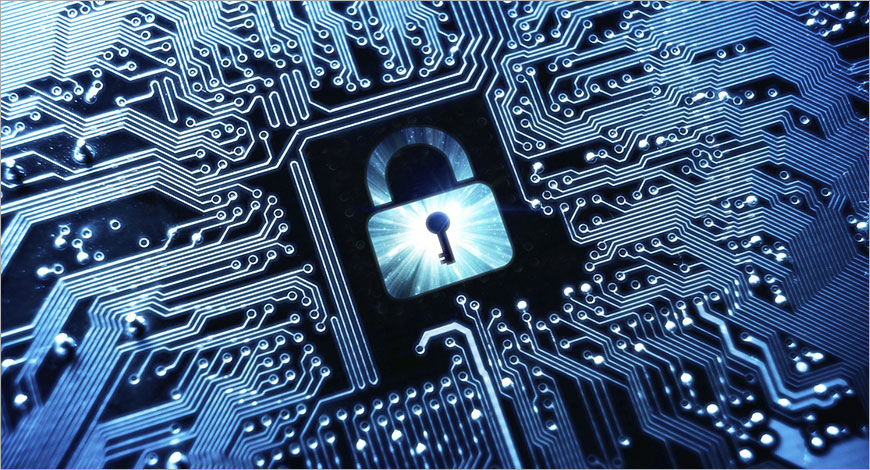 At a recent marketing fraternity event, the chief technology officer of an up and coming e-commerce portal declared: "We store all the data we can! Whether that be a click of a mouse, a hover over an image, or details entered by the consumer on the platform. We store all of it, even if we don't know what to do with it right now." Another marketer recounted an incident of a renowned Mumbai realtor purchasing databases from banks and storing it simply as XYXBank_Database.
This careless handling of consumer data will need to change when the landmark Personal Data Protection Bill is enforced in India. The Indian business community, which has been working on the premise of 'if the consumer is mine, so is her data', will need to rethink all its consumer data practices and rewire those processes.
The Srikrishna Committee Draft Bill states, in no uncertain terms, that individuals are the owners of their data. It also stipulates that companies can collect data only after explicitly declaring the purpose of the data being collected and upon obtaining permission from the consumer, the data can be used for that purpose only. And the data collected cannot be transferred to another entity for any reason. And so, the CTO of the e-commerce firm and the banks and the Mumbai realtor are all in violation of the Draft Data Protection Bill currently.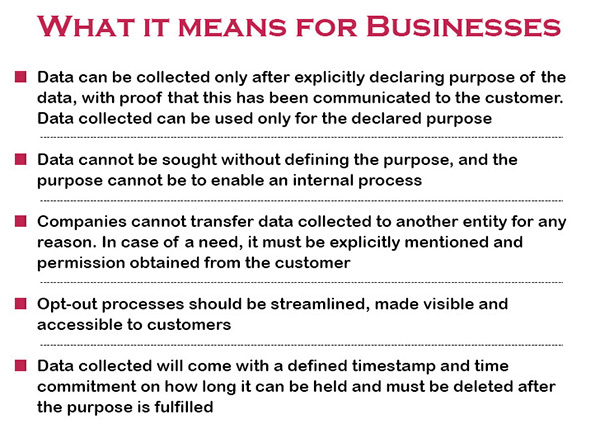 The Bill is expected to be tabled in the Winter Session of the Parliament. It is unclear if the Bill will get passed before the 2019 General Elections. That said, the biggest media agency conglomerate - WPP - is taking the Personal Data Protection Bill very seriously and is urging marketers and its partners to start preparing for the day when the law is implemented.
"Treat this Bill the same way that companies treated Y2K," warns Anand Siva, Principal Consultant, Kantar Analytics. He says companies have time to prepare for the day the law is enforced and they should use the time available to audit their legacy practices and "clean up their act." The key attitudinal change that is required, he says, is not to look at data as something that only "helps the company."
But not everyone is listening to Siva. He says that brands are still waiting for the government to put the final law in place before actually reviewing processes. "There are two types of organisations today: one that is saying we are very well covered, not realising that they aren't; the other is the type that's saying 'I will take a look at it when the time comes'."
Baldeep Singh, Country Manager, WPP's Data Alliance, has also noticed this complacency and lethargy that Siva sees in brands. "The ground reality is that it is still new and fresh. People are still grappling with data privacy and security," he says. But Singh is also positive that this is an opportunity. "As we try to understand data, how to use it, keep it private,and put in place Data Protection Officers, we have an opportunity to start fresh from ground up. We are at a great catalysing stage in India," he adds.
Despite these factors, Siva and Singh believe that soon data protection will become a hygiene habit for companies. "The law says that the possibilities of what consumers can choose from must be spelt out explicitly. The consent forms will no longer be one check box," says Siva.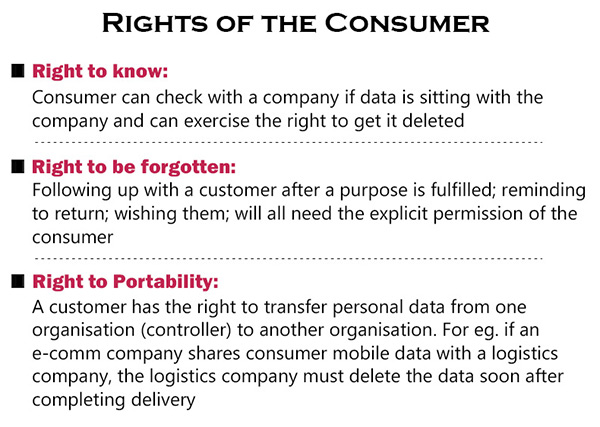 Siva says compliance with the Data Protection laws can only help the brand have a healthy relationship with consumers. "Honesty and trust has to be implicit, it cannot be an afterthought. If a brand has a purpose for the data and is able to give value to a customer, there is no reason why a customer would not want to share their data." Currently, only around 2-3 per cent of total retail sale takes place online and conversion rates are not as good as they can be. Therefore, Siva feels that if anything, companies will be able to target better and sharper when they enforce the Data Protection laws.
The greatest challenge in the way of businesses complying with the law is intent, says Siva. He estimates the cost of audits and rewiring processes to become compliant to be anywhere around Rs 25-40 lakh. "Most companies might wonder if this is going to be a required expense at all since the law is yet to be enforced." The other bigger challenge that Singh points out is that of finding people who understand this space. "There's not too many out there," he says.
Companies should recruit a Data Protection Officer (DPO) and not made do with the legal team, Singh points out. "A DPO needs to be a person who can understand the technology, processes, the compulsions and needs of the marketing team. You do not need a specialist in tech, but someone who speaks all the three languages," Siva adds.
The biggest criticism of the Draft Bill is that it tackles the issue of privacy by replacing it with consent. So, will the Indian consumer take charge of her rights and not fall prey to the companies? "It might take a while, we might need some consumer education. We could have a data governing authority like we have for mutual funds. There will be a little learning curve for the first 6-9 months, and then it will settle down to be the norm," says Siva.
Singh strongly wishes for people to be aware of the risk of misuse of consumer data. "People need to start realising that their data can hold a lot of information about them which can be used to target them or even clone them." The question people need to ask themselves is "what am I doing to safeguard my data?" Sigh says that the government needs to educate its citizenry about what constitutes data, the relevance of utilisation of data, and how it can be misused.
And Siva says that consumer behaviour toward data protection is already changing. "Earlier the number of consumers who would sign up for the DND service with their telecom operators was around 30 per cent, now that number is 50 per cent. This number is increasing dynamically and very consistently."
As consumers become more conscious about their rights and the implications of misuse of data, it will be imperative for businesses to prepare for the day when the draft bill becomes a law.

Finally, what's the roadmap ahead for becoming compliant? Siva gives exchange4media readers the complete low down, read on:
Before companies understand what processes to change, they need to understand what processes they have. Most organisations are working on legacy models. People who bring in these processes do not last long enough in these organisations, so processes that are put in place years ago are carrying on without any knowledge of why those processes were implemented.
So companies first need to evaluate all their current process and figure out what was done, why, and with what compliance measures. Once that is done, they need to know what they plan to do over the next few years. For example, if they plan to launch new products, then it is important to know that a customer who buys a product today is likely to buy the next product as well. So the data consents need to be in line with what the marketing needs of the company are; not in isolation.

The consent obtained cannot be very short-sighted, it needs to have a 2-3 year window so that the company is well covered when the new plans start coming into place. Once companies know what they want to do with the data, they need to find the gaps and fill those gaps.

The other key point is to understand how efficient are the tools and technologies to manage these needs. We are moving into a Big Data space where there will be a lot of on/off switches for consent and this is possible to be implemented only when processes are automated. For example, if a consumer calls into a call center to have their data deleted, then someone there must authorised to expunge the data. Which means the technology has to allow that, the database has to be accessible to someone in the call center and there has to be evidence of the customer having asked to delete the data.

The final aspect is the legal angle. When a company collects data from multiple sources, the consumer is the Data Principal and the company - Data Fiduciary. The company cannot place the blame on the intermediary who collected the data for any misuse of data - they are agents of the company, and the actions of the agents are binding on the Data Fiduciary. The company will need to ensure its agents and partners are also compliant before working with them.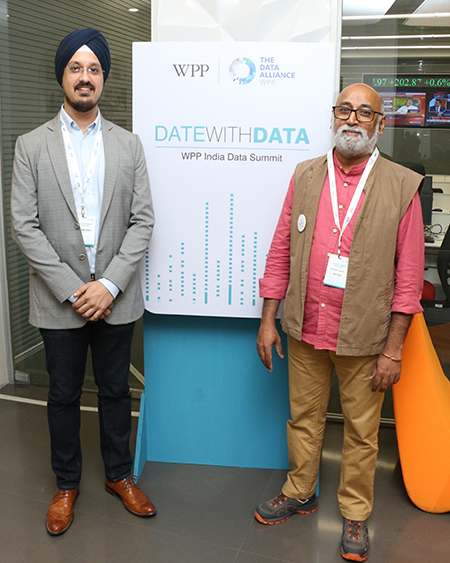 Principal Correspondent, exchange4media, Mumbai Susmita is a digital marketing reporter at exchange4media. She writes on latest developments in the ever-changing world of digital media and in-depth stories on all things advertising.
Helping the website create this solution is the implementation of big data analytics to analyse large volumes of user requests and results over the last nine years
Malayala Manorama's real estate listing site, helloaddress.com, has launched a chatbot. The site leverages the power of deep learning and advanced natural language understanding to create a powerful tool in order to offer customised solutions to customers through the chatbot. This chatbot offers instant solutions to customer queries and offers proactive suggestions to simplify real estate search. Each customer is unique and so is his need set, hence the chatbot leverages the power of predictive intelligence to arrive at optimum results.
Speaking to exchange4media, Mariam M Mathew, CEO, Manorama Online, said, "Conversational search is a powerful new option to offer precise search results to our customers. If you are not happy with a set of results or unable to completely define your search, then the chatbot can help you do this. Helloaddress is Kerala's biggest property website and the virtual broker chatbot helps to humanise technology. The initial response has been encouraging and we will keep refining this to offer greater support."
The helloaddress.com chatbot can intelligently process user requirements and fetch results based on this understanding. What has helped the website create this solution is the implementation of big data analytics to analyse large volumes of user requests and results over the last nine years. Using Machine Learning technology, the Virtual Assistant helps refine search queries. Chatbots can process the text entered by the user and respond to it, after processing an intricate interpretation algorithm that identifies, infers and interprets what the user wants. Appropriate response is then offered based on this intelligent analysis. This makes the Virtual Assistant take the place of a real estate agent, who can now give answers to specific questions and search in a conversation.
Using the chatbot is easy and intuitive. Once you click on the chatbot icon, the bot starts a conversation with you. You can ask any property search question and it will ask you more questions to clarify your query. The bot will then introduce real estate properties with details to understand if it meets with your requirements. If it does, then the bot will fetch you more results based on your interest. If it doesn't, it will probe further to match properties that meet your expectations. The chatbot does all this in the messenger box. This tool is particularly effective if the user prefers to have a human like assistance in the search for property.
With over 95,000 current property details on the website, helloaddress has listings for residential, agricultural and commercial properties in 3900 localities across Kerala.
exchange4media Group Service
Ahead of a speculated e-commerce launch, Google has been enumerating the various reasons people should look up products they want to buy on Google Search rather than across multiple e-commerce sites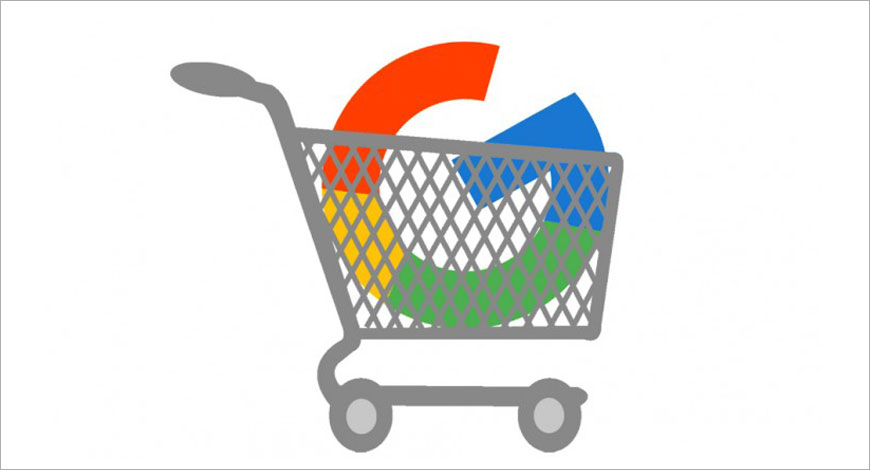 You want to buy a newly launched phone, where do you look it it up? Did the name of an e-commerce site pop into your mind? Well, Google has noticed that your loyalties to search for products have shifted from the Google Search Bar to other apps and e-commerce websites. And Google wants to win its Search audience back, especially on mobile.
In a new campaign titled Search to Shop, Google has been enumerating the various reasons people should look up products they want to buy on Google Search rather than across e-commerce sites.
The insight behind the campaign was simple. "The purchase journey on e-commerce platforms is still cumbersome, even after the consumer has addressed "what/which to buy" (the product). "Where to buy from" is still a question they struggle with," explains Janmenjoy Mohanty - Regional President – North & East, Lowe Lintas Delhi Creative.
Jaanu, jaanu on the phone. Your call wasn't missed on purpose, only if you'd known. Use the Google App to search for the new phone you're looking to buy. #SearchToShop pic.twitter.com/uNmOD90BSA

— Google India (@GoogleIndia) September 12, 2018
Stay clear of jagah jagah research. Google App pe search karo, aur sahi chuno. #SearchToShop

— Google India (@GoogleIndia) October 9, 2018
He says that the "where to buy" is decided basis different parameters (color, size, availability, delivery time and price) as per user requirements. "To evaluate, currently users have to go on the platforms manually, see and then make mental or at times physical notes to arrive at the best possible 'where to buy option'," explains Mohanty.
So, Google approached Lowe Lintas with a simple brief: We need to drive a habit for users to query 'buy X' on Google, compare prices, seller ratings, and discounts from different websites / apps before making a purchase by clicking on the one they like.
We're using a lipstick to draw your attention. Use the Google App to look for information on whatever you need to buy. #SearchToShop pic.twitter.com/gpU7wx1JpJ

— Google India (@GoogleIndia) September 10, 2018
Trim away jagah jagah research. Google App pe search karo, aur sahi chuno. #SearchToShop

— Google India (@GoogleIndia) October 9, 2018
The other feature that Google wants to grow is its Product Listing Ads (PLAs). These ads help users conveniently compare prices for the products they'd like to purchase (online or offline). That is how the creative articulation for the campaign was born "online shopping ke liye Search karo aur sahi chuno."
This campaign is also part of Google's Next Billion Users strategy. An interesting insight that informed this campaign is that while women have a higher than average representation in the Shopping category, less than 30% of Search users are women. Google wants to bring more women onto the Search platform.
Google's e-commerce ambitions are no secret. The tech giant is said to be planning its e-commerce debut with the Indian market. Reports say that Google will soon launch its 'Shopping' tab in India, allowing users to search for products to buy and directing them to merchant websites or e-commerce platforms for product listings. Google is said to be extensively studying the e-commerce market before actually launching in India. As part of this, the tech giant had also put out a poll on Twitter asking users if they are Impulse Shoppers or Researchers.
In addition, as precursor to the launch Google India has already kick-started this campaign to showcase Google's ability to answer the question "where to buy."
Expert Opinion:

Arnab Mitra, MD, Liqvd Asia
I think Google is now playing this game of Mobile First seriously, finally. Their desire to move consumers from a web behavior to a mobile first behavior through Apps is something that Google has been talking about since a very long time. And what more can you do other than advertising if you want to change behavior. Visiting Google on web or mobile browsers is a common thing. But this is not the case on mobile app where there are direct shopping apps.
In short, Google wants to use Search and use it to push a new behavior which currently is assigned to say an Amazon or a Flipkart. But changing consumer behavior is a slow process and it's expensive. So Google will have to spend a lot of money across the country for a very, very long time. This is also a cunning move to use the Google Search preference and use it to build a shopping base directly.
Rohit Raj, CCO, The Glitch
From a consumer point of view, Google is my go-to Search destination - I ask questions like "what are the best TVs to buy". It is essentially a destination where I do research before I buy the final product. But to compare prices, I still will need to visit different sites to finally decide which app or site I will finally buy from. Making Google the one-stop destination to find the best price for a product I want is a brilliant use case. And the ad creatives effectively communicate this message and serve the purpose of presenting Google as a destination to not just do research but also make the choice about where to buy what.
Anadi Sah, Lead Innovation - Creative and Technology, Isobar
Global studies show that consumer behaviour has changed; people are now discovering and buying products on e-commerce sites. This makes online retail a monopoly of e-commerce sites in a way. Google's feature of showing all the options at one place add a layer of competitive advantage and is extremely helpful to buyers. When e-marketplaces are merely distributors and not manufacturers, every marketplace should have an opportunity to reach the consumer. This feature by Google can change the e-retail dynamic.
Principal Correspondent, exchange4media, Mumbai Susmita is a digital marketing reporter at exchange4media. She writes on latest developments in the ever-changing world of digital media and in-depth stories on all things advertising.
The 944 data breaches led to 3.2 billion data records being compromised worldwide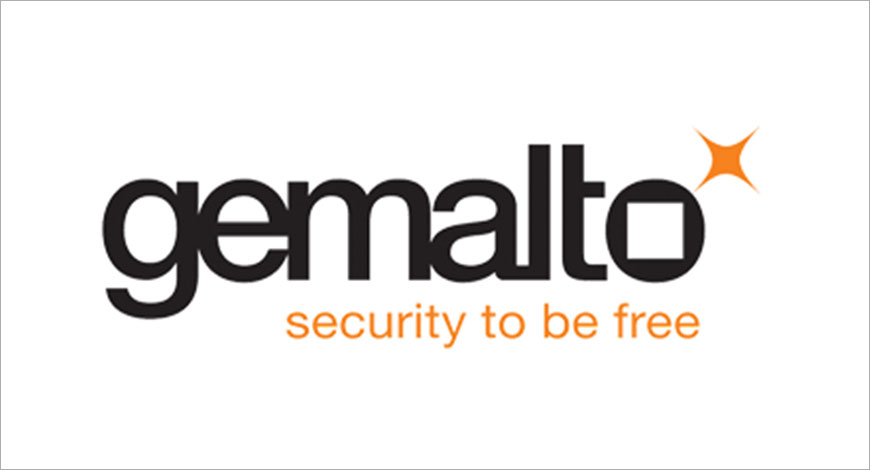 Digital security company Gemalto on Thursday released the latest findings of the Breach Level Index, a global database of public data breaches, revealing that 944 data breaches led to 3.2 billion data records being compromised worldwide in the first half of 2018. Compared to the same period in 2017, the number of lost, stolen or compromised records increased by a staggering 72 per cent, though the total number of breaches slightly decreased over the same period, signalling an increase in the severity of each incident.
Six social media breaches, including the Cambridge Analytica-Facebook incident, accounted for over 56 per cent of the total records compromised. Of the 944 data breaches, 189 (20 per cent of all breaches) had an unknown or unaccounted number of compromised data records.
The Breach Level Index is a global database that tracks data breaches and measures their severity based on multiple dimensions, including the number of records compromised, the type of data, the source of the breach, how the data was used, and whether or not the data was encrypted. By assigning a severity score to each breach, the Breach Level Index provides a comparative list of breaches, distinguishing data breaches that are not serious versus those that are truly impactful.
Talking about the report, Jason Hart, Vice President and Chief Technology Officer for data protection at Gemalto, said, "Obviously, this year, social media has been the top industry and threat vector for the compromise of personal data, a trend we can expect to continue with more and more sectors leveraging these platforms to reach key audiences, especially political teams gearing up for major elections."
"We also expect to see more data breaches reported by European Union countries bound by the new General Data Protection Regulation and in Australia with the new Notifiable Data Breaches law. We should be careful not to misconstrue this as an increase in overall incidents in these areas, but rather as a more accurate reflection of what is actually going on," Hart added.

Primary sources of data breaches
Malicious insiders caused the largest percentage of data breaches and accounted for almost above 80 per cent of all stolen, compromised or lost records in 2018, while malicious outsiders accounted for 20 per cent, in India.

Leading types of data breaches
Identity theft continues to be the leading type of data breach, as it has been since Gemalto first started tracking in 2013. While the number of identity theft breaches decreased by 60 per cent over the second half of 2017, the number of records stolen through these incidents represent over 42 per cent of all records stolen.
Financial access incidents show a disturbing trend in the escalation of severity. Though overall incident numbers are on the decline H1 2017 vs. H1 2018 (4 for H1 2017 and 3 for H1 2018), the number of records breached increased H1 2017 vs. H1 2018 (1.5 million, 50 and 2.6 million), respectively.
Industries most affected by data breaches
Most sectors saw a decrease in the number of incidents compared to first half of 2017, including education, financial services and government.
Geographic distribution of data breaches
North America still makes up the majority of all breaches and the number of compromised records, 59 and 97 per cent, respectively. The United States is still by far and away the most popular target for attacks, representing more than 57 per cent of global breaches and accounting for 97 per cent of all records stolen, though overall incidents are down 17 per cent over the prior half. India accounts for less than one per cent of the global breaches in terms of records compromised or stolen or revealed.
With the implementation of the Notifiable Data Breaches law, the number of incidents in Australia increased dramatically from 18 to 308 as could be expected.
Europe saw 36 per cent fewer incidents but a 28 per cent increase in the number of records breached, indicating growing severity of attacks. The United Kingdom remains the most breached country in the region. With the General Data Protection Regulation in full effect for the second half of 2018, the number of reported incidents could begin to rise.
Related Resources:
For a full summary of data breach incidents by industry, source, type and geographic region,

download

the First Half 2018 Breach Level Index Report
Download the infographic

here

Visit the BLI website

here
exchange4media Group Service
The playbook, among other things, unpacks blockchain's potential impact on the global media and marketing industry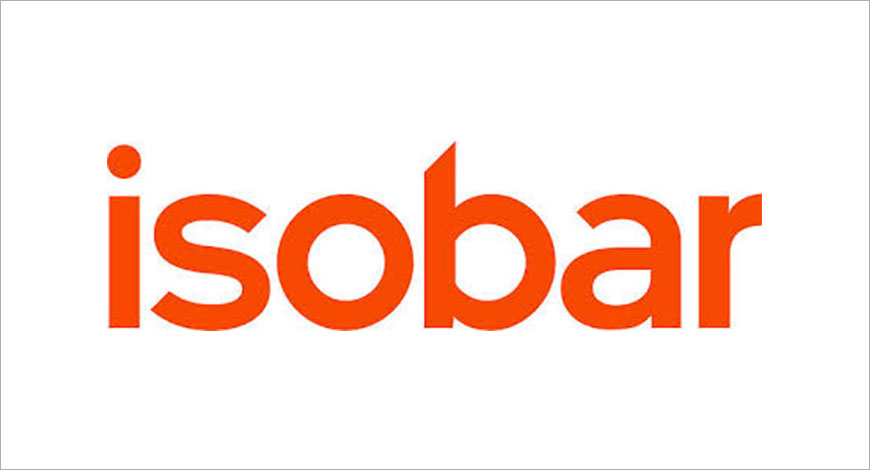 Digital marketing agency Isobar has published a playbook to explain what blockchain is, the technology in practice and how it can be integrated into businesses today, including high growth markets Brazil, India and China. The playbook unpacks blockchain's potential impact on the global media and marketing industry, including supply chains, transparency, brand management and creativity, as well as explaining what marketers should do next.

Talking about the playbook, Vikalp Tandon, Global Chief Technology Officer, Isobar said, "Digital has changed the way we live and work forever. If the past is evidence, whenever a near monopoly emerges, a new technology also emerges that disrupts the industry. Blockchain could be that opportunity."
Blockchain has launched a decentralised technology revolution, with Gartner forecasting "the business value-add of blockchain will grow to slightly more than $176 billion by 2025, and then it will exceed $3.1 trillion by 2030," the agency said in a statement.
Isobar said that it believes the potential of the technology has far-reaching implications for the media and marketing industry, in areas such as supply chain, commerce, transparency and identity management.
Speaking on the launch, Shekhar Mhaskar, Executive Vice President & Commerce Practice Lead, Isobar India, said, "India has been on an impressive, rapid economic growth path for several years across industry sectors. With the efforts of the government and industry leaders in the blockchain space to arrest plaguing issues, the progress is only going get catapulted into brighter and bigger realms."

The playbook was authored by Robert Tilt, Director of Nowlab at Isobar Australia, with contributions from Vikalp Tandon, Isobar Global Chief Technology Officer, Shawn Mishra, SVP, Isobar Global Managing Partner, Isobar Commerce Practice, and Simon Gill, Isobar EMEA Chief Experience Officer & Shekhar Mhaskar, Executive Vice President & Commerce Practice Lead, Isobar India.
It also features contributions from Dentsu Aegis Network, and covers:
· The history of the ledger & a simple definition of the blockchain, and a glossary of terms
· In practice: Cryptocurrency and Initial Coin Offerings (ICO); financial services, supply chain & proof of origin; data insights & authenticity.
· Deep dive into high growth markets: India, China & Brazil.
· Blockchain in media & marketing, and as a creative medium, and implications for supply chain
· Commerce & payment on the blockchain
· What is holding blockchain back?
· What should marketers do next?