The Thick Shake Factory announces its new Board of Advisors
The Thick Shake Factory was founded by Yeshwanth Nag Mocherla and his brother Ashwin Mocherla
India's first premium thick shake brand and one of the fastest growing QSR chains in the country – The Thick Shake Factory - is proud to announce a stellar panel of industry stalwarts joining its board of advisors headed by serial entrepreneur Dr. Anurag Batra, chairman of BW Business World and founder of media group exchange4media. The advisory board consists of mavericks like Dr. Velumani Arokiaswamy, the founder of the Rs 3000 crore valued healthcare Thyrocare, Jayant Kocchar the ex MD, Founder of Lacoste India, Barista, India's 1st Coffee Café chain, Sagar Daryani of Wow! Momo, Srinath Sridharan, the head of Group Chairman's office of Wadhawan Global Capital, which manages $22 billion in assets, Rohit Bayana Co-founder of Lumis Partners, a Private equity fund and Preeti Vyas Chairwoman & founder of VGC - one of India's top design agencies.
Speaking on the announcement, M. Yeshwanth Nag Mocherla, Co-Founder of The ThickShake Factory, said, "All of the newest Board members embody the spirit of entrepreneurship and bring immense experience, expertise and energy to the table. We are very fortunate to have them by our side as we continue on our journey and aim to become a large international consumer brand. With such eminent personalities to guide us, we are confident of executing our vision."
Commenting on the occasion, Ashwin Mocherla, Co-Founder, The ThickShake Factory said, "We currently are operational across 20 cities and two countries with more than 50 outlets in the pipeline to be opened in the coming months. Our vision is to have over 500 outlets in the next three years. We are a profitable bootstrapped company and have continued to grow via internal accruals since our inception five years ago".
Speaking on his inclusion into the Board of Advisors, Jayant Kochar said, "With our hectic, stressful, abstemious lifestyles, I think we all deserve a bit of indulgence and joy from time to time. There are very few things that match the sheer bliss of a delicious Thick Shake, and I am pleased to help Yeshwanth and Ashwin spread their flavours of happiness across the country".
Dr. Velumani added, "As long as the product is really good, packaged well, priced honest & promoted aggressively, there are enough customers to consume in an emerging market like India".
The Thick Shake Factory was founded by Yeshwanth Nag Mocherla and his brother Ashwin Mocherla.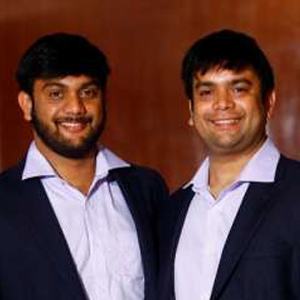 Yeshwanth Nag Mocherla and his brother Ashwin Mocherla, Founders of The Thick Shake Factory
Yeshwanth is an engineer from JNTU and completed his Post Graduate Diploma in Management from Xavier Institute of Management, Bhubaneswar & IESEG School of management, France, post which he worked with Tata Consultancy Services for one year before plunging into entrepreneurship. The driving force for him is to create more jobs & add value to the economy.
Ashwin is an engineer from JNTU and had studied his Post Graduate Diploma in Management from Goa Institute of management & Antwerp management school, Belgium, prior to which he had worked with United Health Group for one year & plunged into entrepreneurship right after his post-graduation. The driving force for him is his passion towards the Food & beverages sector.
Yeshwanth and Ashwin are seen as industry leaders in the F&B sector & have been speakers at multiple forums including but not limited to: Women Economic Forum 2018, Food & Beverages Conclave & Expo, 2017, SME Growth Leadership Conclave, 2017, India Food Forum, 2018, T Hub, Hyderabad (India's biggest Start-up Business Incubator), Jagriti Yatra (World's longest train journey for entrepreneurship), Utkarsh Yatra (Entrepreneurship journey) etc. to name a few.
The New Board Members: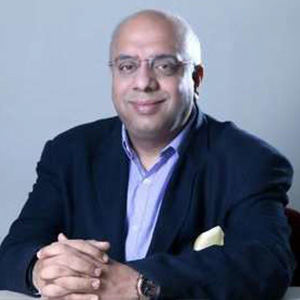 Anurag Batra
Anurag Batra is a serial entrepreneur, media mogul, a journalist and an eternal optimist rolled into one. He is a first generation entrepreneur having acquired the iconic business media & magazine brand BW Business World, and also serves as the Chairman and Editor-In-Chief of exchange4media group. He mentors many budding entrepreneurs and enjoys the process of reverse mentoring of learning from the entrepreneurs.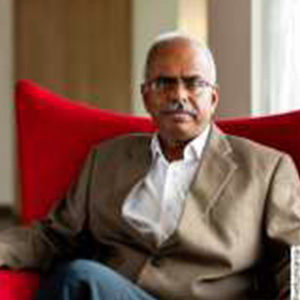 Dr. A. Velumani
Dr. A. Velumani is maverick entrepreneur. He is the founder, chairman and managing director of Thyrocare Technologies Ltd., an industry leader and a brand worth over Rs. 3000 Crore. A visionary & an able business administrator, Dr. Velumani proves amply clearly to the industry that, "Focus gives success". A first generation entrepreneur, he is an infectious motivator & by his unique way, transformed intimidating problems to opportunities.
Jayant Kochar
Jayant Kochar is one of the pioneers of organized retail in India; an authentic "start-up" specialist. After a long stint with automobile major Mahindra's, he pioneered the entry of organized retail by launching the French apparel brand LACOSTE in India. He created not just a great brand, but an entirely new category when he conceptualized and built the pioneering chain of espresso bars in India – Barista. Having also led the Images Group, he now heads India's leading retail consulting practice – GO FISH. He recently conceptualized & curated an innovative retail strategy conference – unBox Retail.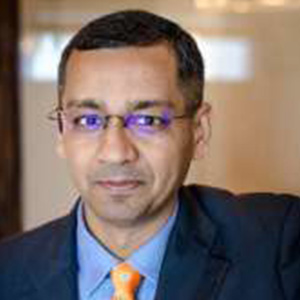 Srinath Sridharan
Srinath Sridharan is the head of the Group Chairman's Office and convenor of the Group Management Council at the Wadhawan Global Capital which manages $22 Billion in assets. An expert in strategy and a business visionary, he anchors the growth of Wadhawan Global Capital's businesses with one key focus – robust value creation. Srinath is known to provide unique perspectives that blend consumer-driven strategy, financial acumen & risk management in a seamless manner.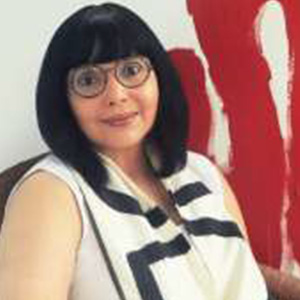 Preeti Vyas
Preeti Vyas, an independent entrepreneur with humble beginnings, has created some of India's most iconic brand stories and redefined the design landscape. She is counted among the 50 most influential women in India according to Business Today, Impact and Verve magazines, and ranked as one of the top creative minds by The Economic Times.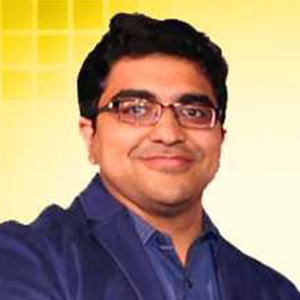 Sagar Daryani
Sagar Daryani is the founder of one of the fastest growing QSR chains; the 300 Crore valued brand - Wow! Momo. A graduate of St. Xavier's Kolkata, he along with his partner started Wow! Momo immediately after graduation at the age of 21. A passionate speaker with active Oratory skills, Sagar has given business & motivational talks at various Business Schools & Entrepreneurship Cells across the country.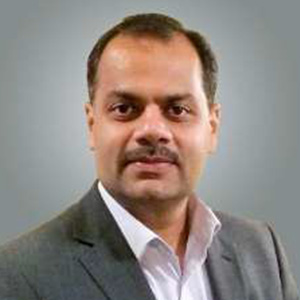 Rohit Bayana
Rohit Bayana is the Managing Partner and coFounder of Lumis Partners, a Private equity Fund. Rohit brings to bear strong experience in building, leading & scaling asset-light businesses while balancing Demand-Supply, working on both strong organic growth as well as acquisition led growth. Before Lumis Partners, Rohit was at GE, and in his last position, he was CEO of GE Software Solutions (later merged with Genpact). Rohit is a postgraduate from the London School of Economics and an Engineer in Computer Science from Delhi University.
exchange4media Group Service
The VC co-founded by Iyer, Raja Ganapathy ex-Chief of Marketing of Sequoia India and former DDB Mudra Group CEO Vineet Gupta, will provide capital and consultancy service to technology start-ups
Former Lowe Lintas Chairman and CCO, Arun Iyer has teamed up with Raja Ganapathy, former Chief of Marketing of Sequoia India and former DDB Mudra Group CEO Vineet Gupta to launch their own Venture Capital, Spring Marketing Capital, according to news reports.
This development adds to the growing trend of top executives branching out to start their own ventures. According to reports, the VC will provide capital and consultancy services in the areas of marketing and branding to new technology start-ups. It is believed that Spring Marketing Capital already has several assignments including from Healthkart and BYJUs.
The fund has a target corpus of $30 million, which it plans to invest across five to seven startups every year under ticket sizes ranging from $1-2 million. Ganapathy's team is believed to have already had the backing of several investors and is at the advanced stage of finalising LLPs. The VC is expected to close $20 million by June 2019.
exchange4media Group Service
<
Sawney will replace the incumbent David Richardson, who will be stepping down after the World Cup in July
Manu Sawhney has been appointed as the new Chief Executive Officer of the International Cricket Council. Sawney will replace the incumbent David Richardson, who will be stepping down after the World Cup, according to reports.
According to a statement by the ICC, Sawhney, the former CEO of Singapore Sports Hub and Managing Director of ESPN Star Sports, will join the organisation next month before formally stepping into Richardson's role in July.
Sawney's appointment was confirmed following a global search and appointment process headed by ICC Chairman Shashank Manohar and the Nominations Committee.
In his 17 years with ESPN Star Sports as Managing Director, Sawhney was responsible for driving the business and growing revenue. In addition to this, he was instrumental in the global broadcast partnership deal with the ICC that ran from 2007-2015. He is also a non-executive director and member of the Audit Committee of Manchester United Ltd.
exchange4media Group Service
<
The rebranding follows the February 2018 merger of Burson-Marsteller and Cohn & Wolfe to form BCW (Burson Cohn & Wolfe)
Genesis Burson-Marsteller in India has announced its formal rebranding as Genesis BCW, effective immediately. The rebranding follows the February 2018 merger of Burson-Marsteller and Cohn & Wolfe to form BCW (Burson Cohn & Wolfe), one of the world's largest, full-service, global communications agencies.
"We are excited to take on the BCW brand proposition as part of our new identity," said Prema Sagar, Chief Executive Officer & Founder, Genesis BCW. "The respect, credibility, and leadership that brand Genesis has established in India will only grow further with the vision, energy and fresh offerings of BCW. We are incredibly excited about this next chapter."
Founded in 1992 by Sagar, the 26-year journey of Genesis mirrors that of the public relations industry in India and tells a story of constantly pushing boundaries. Genesis has given the Indian industry some of its firsts: It was the first to develop proprietary tools for reputation management, the first to create and put into practice service quality measurements, the first to use technology and, more recently, the first to develop the one-of-its-kind Live! Newsroom. In 2005, Genesis PR became part of the Burson-Marsteller global network under the WPP Group and was rebranded Genesis Burson-Marsteller.
Genesis BCW will continue to be led by Sagar along with newly appointed Managing Director Deepshikha Dharmaraj. Together with the other members of the India Management Team, they will ensure continuity and excellence in the firm's engagements with its clients, people, industry and community.
"In India, the Genesis brand is synonymous with PR excellence and as an employer of choice for up and coming communicators. The brand will continue to thrive and resonate in our industry as Genesis BCW," said Matt Stafford, President, Asia-Pacific, BCW, to whom Sagar reports. "Our India team is on a roll. The end of year financial results for 2018 have just been finalized and Genesis BCW achieved its highest annual revenue growth in its 26 years of existence."
BCW combines Cohn & Wolfe's expertise in digitally-driven, creative content and integrated communications – across the consumer, healthcare and technology sectors – with Burson-Marsteller's strength in public affairs, corporate and crisis management, technology and research.
A separate announcement on the formal rebranding of Cohn & Wolfe Six Degrees as Six Degrees BCW will be made soon.
exchange4media Group Service
<
Dabral along with Reed Collins will lead Ogilvy's creative teams in Asia. This follows the exit of regional chief creative officer APAC Eugene Cheong
Ogilvy has appointed Sonal Dabral and Reed Collins to lead its creative teams in Asia, as per industry sources. This rejig in leadership follows the exit of regional chief creative officer APAC Eugene Cheong. An official announcement of the same is awaited.
Dabral joined Ogilvy India from DDB in 2017 as group chief creative officer and vice chairman. In his new role he will oversee South and Southeast Asia, while Collins will continue to be responsible for North Asia. Dabral has worked extensively in Asia serving in leadership positions at Ogilvy Kuala Lumpur, Ogilvy Singapore, and Bates Asia-Pacific.
In the past Dabral has worked closely with Piyush Pandey who is now the global CCO for Ogilvy. Both Pandey and Dabral will be based out of India.
Pandey took charge as global CCO of Ogilvy on January 1 2019.
exchange4media Group Service
<
His previous stint was with Star Sports where he developed marketing and media strategy
Kartik Mahadev has joined ZEE Entertainment Enterprises Ltd (ZEEL) as Marketing Head - English Cluster.
He will report to Prathyusha Agarwal, CMO, ZEEL and Shaurya Mehta, Business Cluster Head – Premium channels, ZEEL.
Mahadev joins ZEEL from Star Sports where he was the VP, Head of Marketing - Star Sports. At Star, he developed marketing and media strategy for brand 'Star Sports' and drove business outcomes for the premium sports business. He also launched the premium movies channel Star Gold SELECT.
Mahadev started his career at Cadbury India, now Mondelez India, as an intern. He spent over 12 years there, where as Project Lead and Senior Brand Manager collaborated with AP regional and global category cross-functional experts towards end-to-end product development, design, and launch of a 'new to world' brand - Cadbury Bournvita Biscuits in India.
exchange4media Group Service
<
The account will be handled from Publicis India's Mumbai office
Leading online pharmacy, Netmeds.com has appointed Publicis India to manage its creative duties. The agency was shortlisted after a multi-agency pitch and was chosen for presenting a sharp consumer-focused communication plan that was in sync with what the brand had envisioned for the Indian market. The account will be managed by the Mumbai office of Publicis India.
Commenting on the win, Pradeep Dadha, Founder & CEO of Netmeds.com said: "For us at Netmeds.com, the health of the nation is a priority, and we are working towards ensuring that every Indian has access to affordable and good quality medicines, no matter which part of the country they are in. We believe that our association with Publicis India is a key step towards helping us reach that goal with the right communication. With Netmeds Cup at the offing, we have started 2019 on high note and will continue to create new milestones with our creative collaboration with Publicis India."
Adding his views, Suraj Pombra, Executive Vice President, Publicis Capital said: "Netmeds.com comes from a legacy of 100+ years of healthcare. In keeping with evolving consumer needs and leveraging the power of technology & modern logistics, Netmeds.com continues its tradition of serving the nation's healthcare requirements. We at Publicis India feel honoured to have been chosen by Netmeds.com as their partner through the next part of their journey. The online pharmacy market is seeing increasing action and the category landscape is fast changing - we will be working with what is a fantastic client team through the challenges ahead to help Netmeds.com lead the change."
Netmeds.com is a fully licensed e-pharma portal that offers authenticated prescription and Over the Counter (OTC) medicine along with other health products. Netmeds is the "first-to-market" to offer a pan-India solution for the quick online purchase and fast delivery of prescription medications and has served more than 3,700,000 customers in more than 610 cities and towns.
exchange4media Group Service
<
Amar Nagaram has been named as Head, Myntra and Jabong, and will report to Flipkart's Group CEO, Kalyan Krishnamurthy
Flipkart-owned fashion retailer Myntra CEO Ananth Narayanan has quit, a development that ends months of speculation about his exit following a recent re-jig at its parent group.
In a statement, Myntra said Narayanan has decided to step down as CEO of Myntra and Jabong to pursue external opportunities. Amar Nagaram has been named as Head, Myntra and Jabong, and will report to Flipkart Group CEO Kalyan Krishnamurthy.
There were speculations that Narayanan would quit after a new reporting structure was put in place when Binny Bansal, the then CEO at Flipkart Group (which owns Myntra and Jabong), quit the company.
As a part of the new structure, Myntra and Jabong were brought under Flipkart, with Narayanan reporting to Krishnamurthy.
"Ananth has played an important role in making Myntra and Jabong into a formidable player in the fashion e-commerce market and steering the company towards sustainable growth," Myntra said in a statement.
It added that over the last three and a half years, Narayanan and the management team have built a strong foundation for the company. "Myntra and Jabong are an important part of the Flipkart group serving our valuable customers. The company will continue to execute the growth strategy and leverage synergies with Flipkart as appropriate," it said.
The strong bench strength and new leadership at Myntra and Jabong will allow the business to continue on its strong and sustainable growth trajectory, the statement added. Nagaram, who recently moved to Myntra from Flipkart, has been working with the group for around seven years.
"Nagaram has played a pivotal role in making shopping accessible, delightful and affordable on every connected device. Most notably, he led the efforts on revisiting the boundaries of mobile web, making the experience on it as good as native," the statement said.
As per media reports Narayanan is speculated to be the next chief of streaming platform Hotstar.

exchange4media Group Service
<
Tiwari was behind the successful moment marketing initiative during Kerala floods, which was appreciated by the likes of Shashi Tharoor and went on to become Twitter moment
The Head of Digital Marketing & PR at Hero Cycles, Ashish Tiwari, has called it quits.
At Hero Cycles, Tiwari led the digital marketing & PR team for the last two years. Since July 2017, he was headhunted as part of the Executive Office to lead and envision a comprehensive digital transformation strategy for the entire HMC, a Hero Motors Company group, and was involved in planning and executing seamless change management across various global geographies working closely with multiple strategic business heads. It is not known as to where Tiwari is headed.
During his tenure, Hero Cycles saw the launch of corporate identity - HMC, a new consumer friendly website and apps. He was also behind one of the most successful moment marketing initiative during Kerala floods, which was appreciated by the likes of Shashi Tharoor and went on becoming Twitter moment.
Prior to this, he was Senior Manager – Digital Marketing and CRM for Jubilant Agri and Consumer Products where he was credited with proactively planning and implementing best-use practices in marketing communications across mediums – trade, digital, mobile, ATL and BTL to deliver 35 per cent augment in sales volume.
Equipped with a Post Graduate Degree in Business Management combined with a digital and social media specialisation from IIM, Bangalore. He has been associated with Vodafone India and HCL Infosystems managing brand communications and product/consumer marketing, evangelising new media as the key driver of growth.
exchange4media Group Service
<
He takes on this role from Virat Tandon, who was recently elevated to the position of Group CEO, MullenLowe Lintas Group
Mullen Lintas has announced the appointment of Vikas Mehta as its CEO. Mullen Lintas is the creative agency of MullenLowe Lintas Group, built on the global network's philosophy of challenger thinking with offices in Mumbai, Delhi (NCR) and Bengaluru. He takes on this role from Virat Tandon, who was recently elevated to the position of Group CEO, MullenLowe Lintas Group.
Speaking of the choice, Virat says, "Mullen Lintas has very quickly earned the reputation of being a high achieving agency. There couldn't be a better person than Vikas to lead the agency into its next phase of growth. He brings with him a hunger to build the agency of the future and has the skills needed to do so. His experience as an omni-channel practitioner will give an edge to the solutions that the agency develops. I am sure that under his leadership, Mullen Lintas will only up its challenger game". Formed a little over three years ago, Mullen Lintas features amongst the top ten creative agencies in India with some iconic campaigns under its belt. The agency has partnered numerous brands on a client portfolio that includes like Bajaj Auto, Bajaj Corp., Dabur, Fossil, Gionee, Havells, Honda, Modern Foods, Motilal Oswal, Oppo, Pharmeasy, Quikr, SBI Life Insurance, Tata Cliq, Tata Tea, Too Yumm, Viacom 18, Vistara, Vivo and Voonik.
In a career spanning nearly two decades, Vikas has spent over twelve years with the global MullenLowe Group, working in multiple countries across the Asia-Pacific region. Having moved to India in 2013, he has played several roles at MullenLowe Lintas Group including Group CMO, Head of Digital and President – Group Marketing Services. His last assignment was to set up the omni-channel creative agency, PointNine Lintas, which he ran as CEO until its merger with Lowe Lintas, announced last week.
Commenting on the move, Vikas says, "Mullen Lintas has achieved in three years what most agencies would dream of in a decade. Its founding leaders – Amer, Virat and Shriram – have built an agency where the leadership pedigree of Lintas, meets the challenger mindset of MullenLowe Group. It's a culture of creative excellence, that punches way above its weight. I am delighted at the opportunity to help author the next chapter in the agency's evolution."
Speaking on Mehta's appointment, Amer Jaleel, Group CCO and Chairman, MullenLowe Lintas Group said, "Mullen Lintas is a special agency. Handcrafted over the last 3 years, it needs nurturing and attention of a very different level to take it ahead from here. The agency has been the fastest to make it to the top 10 league in reputation ever and its ambition is to reach the 100-crore club too, faster than any other. In Vikas we found a partner to strengthen our already formidable team. Vikas brings so many colours to this role – he's been a terrific believer and marketer of our name and fame, he's shepherded PointNine Lintas back into the fold and he is probably visioning the future better than anyone in the industry. We are supremely fortunate to have him.' Vikas will operate out of the Mumbai office of Mullen Lintas, and the appointment is effective immediately.
exchange4media Group Service
<
This is Bamzai's first stint in the wire services; he has previously worked in magazines, newspapers, TV and digital
For senior journalist Sandeep Bamzai the year 2019 started on a great note as he joins IANS as CEO and Editor-in-chief. "My domain expertise is both on the revenue side and editorial side. And it is an extension of my last two jobs, in Mail Today I was the Profit Centre Head and in Financial Chronicle I was the Chief Operating Officer and Editor-in-Chief," Bamzai told exchange4media.
An elated Bamzai informed, "This is a first stint in wire services for me. I have worked in magazines, newspapers, TV and even digital. So, it's a new experience, I did a town hall meeting at IANS recently and I told them that content is the only differentiator and we have to produce original content, and only then we can get prominence across various platforms."
Bamzai is also working on his fourth book. "My fourth book will be out in July or August. The book titled, Map Makers, is based on Jawaharlal Nehru, Vallabhbhai Patel and Lord Mountbatten who actually foiled the Indian princess and created the union of India as we know of now. The book will be published by Rupa and company. I have also been commissioned by Pramod Kapoor of Roli Books for my fifth book, which will see the light of the day later this year or by 2020, which is a pictorial history of Kashmir."
Anjali reports on the advertising, digital and marketing domain. A graduate from Miranda House, Delhi University, she aspire to travel the world with her little salary. A big time Nutella and Netflix addict.
<