Kapil Pillai joins True North-backed Sesa Care as CEO
Pillai, ex-CMO of Godrej Consumer Products, will spearhead Sesa's multi product portfolio

by
Published - 17-December-2018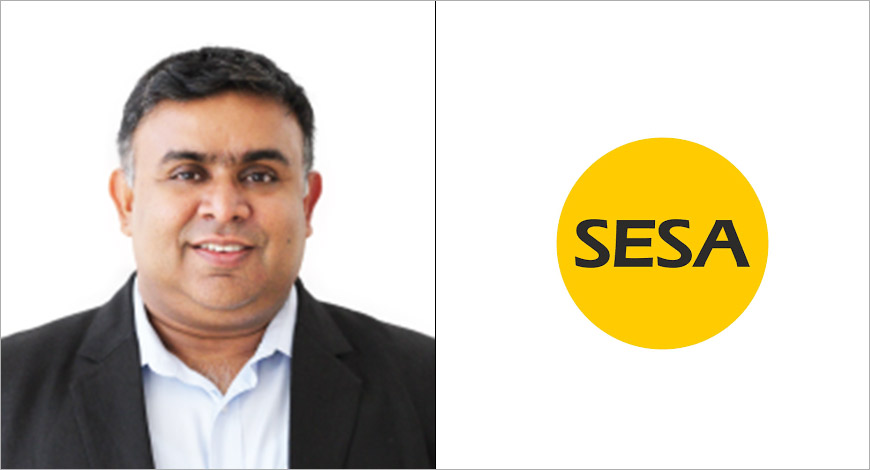 Sesa Care, an investee company of home-grown private equity firm True North announced the appointment of Kapil Pillai as the Chief Executive Officer of the company. In his new role as CEO of Sesa Care Pvt. Ltd, Pillai will be responsible for driving growth and expansion of the company.
Pillai began his career in 1996 as a Regional Sales Manager for Reckitt & Colman (now Reckitt Benckiser). He spent his initial 10 years in sales roles; he then transitioned successfully to marketing roles in the next phase. He has worked with Balsara Home Products and Kurt Salmon Associates. He comes to us from Godrej Consumer Products Limited (GCPL) where he spent almost 15 years in multiple Sales, Marketing and Business leadership roles, the last of which was Chief Marketing Officer of India Business. He brings 22 years of high-quality sales, marketing and business leadership experience from the FMCG industry.
Ashish Bhargava, Partner of True North said, "We are delighted to have Kapil on board as part of the True North family. We are looking forward to using his entrepreneurial, innovation and leadership skills to build Sesa Care. We are committed to growing the Sesa Care platform organically as well as inorganically into a multi-product consumer brand."
On this new role, Pillai commented, "This appointment is an exciting new chapter in my career. I look forward to using my knowledge and skills to help build SESA Care as a significant Player in the beauty and wellness sector. Partnering with True North is a privilege, as they have a sterling track record of building some of India's biggest brands across categories."
Pillai has completed his post-graduation from IIM Kolkata. At GCPL, as marketing lead of the Home care business he has been instrumental in building the Goodnight, Hit and Ezee brand franchises. He also led marketing for the Hair care category, before leading marketing for the whole Domestic Business. His primary focus has always been category and franchise creation, and powerful market share are an inevitable consequence.

Kapoor was Business Head & Executive Vice President at TV 18 Broadcast India Ltd, Branded Content and Special Projects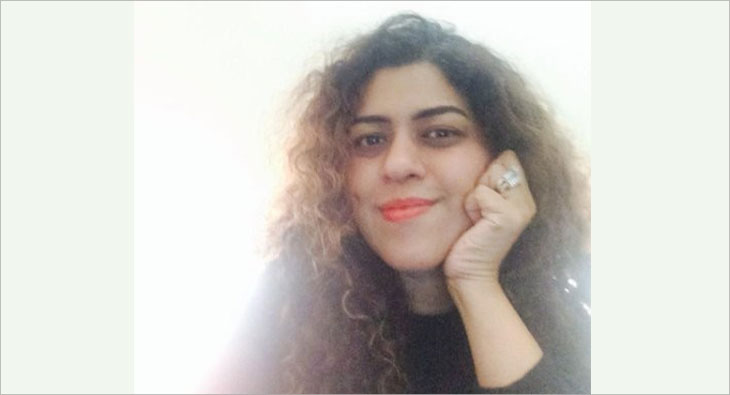 Sonia Kapoor has decided to quit the Network 18 group. She was Business Head & Executive Vice President at TV 18 Broadcast India Ltd Branded Content and Special Projects.
Kapoor confirmed the development to exchange4media. When asked what would be her next endeavour, she said, "Nothing to say as of now. I will make an announcement." She also confirmed that she is serving a notice period till June.
Kapoor began her journey with Network 18 in July 2002 as Manager. In May 2010, she became Senior Vice President. She was later appointed National Revenue Head for CNBC in March 2012. On February 2016, she was appointed Business Head & Executive Vice President at TV 18 Broadcast India Ltd Branded Content and Special Projects.
Strider® brand to use Mavcomm's expertise in reaching out to customers for its Balance Bikes range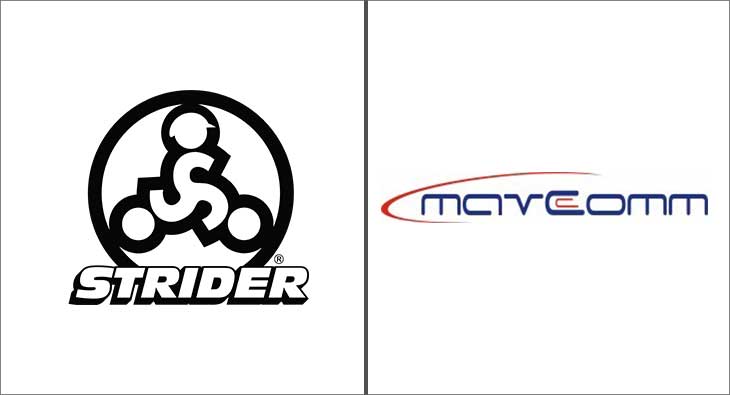 US-based Strider® Sports International Inc., a brand that manufactures and markets Balance Bikes, has awarded its strategic Public Relations and Digital Media mandate to Mavcomm Consulting, an integrated communications consulting firm working with some of the top global and Indian brands. The mandate became effective from March 01, 2019.
Commenting on the development, Ryan McFarland, CEO, Strider® Sports International Inc. said, "As we enter the Indian marketplace, we're excited to have a communications partner who will help welcome Indian families into the Strider community and keep us connected with our new enthusiasts. Mavcomm Consulting's knowledge of the Indian marketplace and experience working with top quality brands makes them a great partner. Strider® Balance Bikes are already helping kids in 47 countries learn to ride bicycles. At international Strider Cup races, toddlers as young as 1 and 2 get to show off their new skills. Mavcomm's integrated communications approach and common narrative between PR and Social Media will help us reach aspiring Strider® racers in India. We are confident Mavcomm has the expertise to meaningfully introduce Strider® to our customers, potential dealers and, other key stakeholders."
Pranjal Dutta, CEO, Mavcomm Consulting Pvt. Ltd. said, "While there's a plethora of bicycles and tricycles available for kids to learn bike-riding, the industry as a whole has not seen any product innovations, especially in India. Strider® Balance Bikes has proven to be a game-changer in this respect. The level of research and care that goes into designing and crafting the Strider® Balance Bikes models is truly commendable and we see a great potential for their products in India. We are excited to take their story to customers and look forward to working closely with the Strider® team as they foray into the Indian market."
Fast&Up, an innovation in the sports nutrition category, is gearing up to launch a series of digital-first campaigns with Jack in the Box Worldwide
The 120 Media Collective's creative arm Jack in the Box Worldwide has bagged the creative and digital communications mandate for Fast&Up.
Fast&Up, an innovation in the sports nutrition category, gears up to launch a series of digital-first campaigns with Jack in the Box Worldwide. The core objective of these campaigns is to spark conversations and drive product usage across sports & fitness communities.
Sharing his thoughts on the partnership, Kaizad Pardiwalla, President & Chief Operating Officer, The 120 Media Collective, said, "We're excited to partner with Fast&Up and be a part of their journey to revolutionize sports nutrition in India. Using Fast&Up's diverse athlete roster, Jack in the Box Worldwide has conceptualized three exciting campaigns that leverage the power of content marketing to drive business impact for the brand."
Remarking on the selection, Varun Khanna, CMO, Aeronutrix Sports Products Pvt Ltd, said, "Fast&Up is excited to work with Jack in the Box Worldwide and the rest of The 120 Media Collective for its content and communications. The team is extremely creative and are fitness enthusiasts themselves thus making the content organic and relatable. As a brand, Fast&Up is keen to work with partners who have a young and fresh take on active nutrition and can communicate the same in an innovative manner."
As part of the mandate, the agency will provide SEO services to the brand and will service the account from its Mumbai office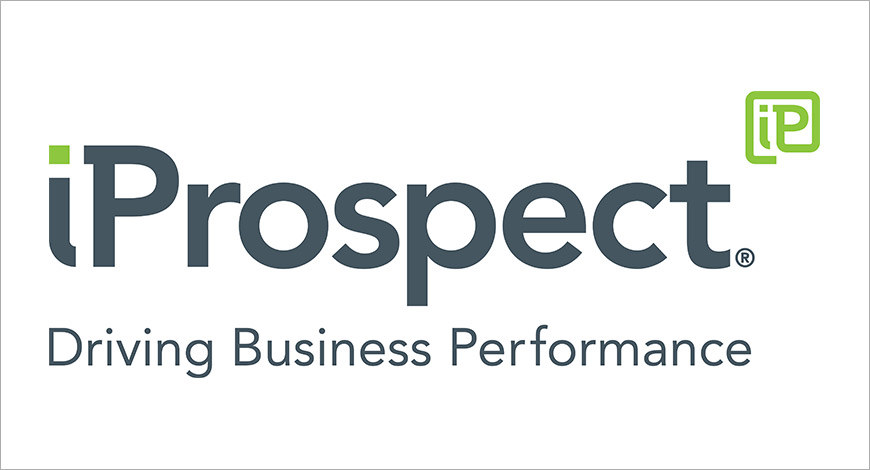 iProspect India, the digital performance agency from Dentsu Aegis Network, has bagged the digital media duties for the online business of one of India's largest furniture brand, Godrej Interio. The account was won after a multi-agency pitch.
As part of the mandate, the agency will provide SEO services to the brand and will service the account from its Mumbai office. Godrej Interio is building its online business, wherein now one can order furniture online and get it delivered at doorstep, as it plans to expand its business footprint across the country.
Commenting on the win, Rubeena Singh, CEO, iProspect India said, "Godrej Interio is a leading name in furniture business. And as it plans to strengthen its online footprint across the country, we look forward to support the brand in its omnichannel expansion plans. We are excited to provide Godrej Inerio opportunities to enhance their business performance that will help the brand reach out to the right customers in its next phase of growth."
Ashish Jain, Head- eCommerce, Godrej & Boyce Mfg. Co. Ltd. said, "Godrej Interio is leveraging technology to create an omnichannel experience for its customers across India. The brand will soon launch its e-commerce website and introduce other digital touch points to deliver superior customer experience across all channels. iProspect joins us at a crucial junction, as we strengthen our online presence."
The agency services e-commerce players like Pepperfry, Metro Shoes, Kalki Fashion, Nykaa, & Grofers as its client across its offices.
Unilever also announced appointment of Nitin Paranjpe, President - Foods & Refreshment, as the Chief Operating Officer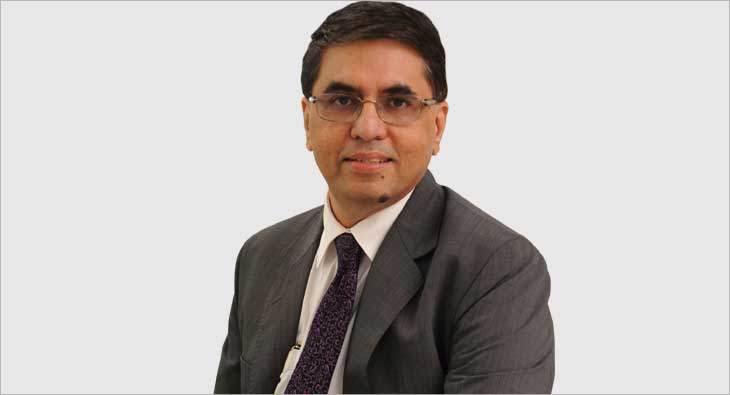 FMCG major Unilever has elevated Hindustan Unilever Chairman and Managing Director, Sanjiv Mehta, as the President of Unilever South Asia with effect from May 1, 2019.
Mehta would also continue as the Chairman and Managing Director of Hindustan Unilever. As part of the new role, he would also become a member of the Unilever Leadership Executive (ULE).
"Sanjiv has been one of our most impressive General Managers with a consistent track record of growth and executio high growth and emerging markets," Unilever CEO, Alan Jope, said in a statement.
Mehta has been instrumental in unlocking strong performance in South Asia, delivering exceptional top and bottom line growth, he added. "I look forward welcoming Sanjiv onto ULE where he will add invaluable insights and leadership," Jope said.
Unilever also announced appointment of Nitin Paranjpe, President, Foods & Refreshment, as the Chief Operating Officer. He will be responsible for all of Unilever's go-to-market organisations, driving and co-ordinating in-year performance across our countries in line with company's divisional strategies.
Hanneke Faber, currently President, Europe, has been appointed as the President, Foods & Refreshment.
Kees Kruythoff, President, Home Care, has decided to leave Unilever after 27 years of service to pursue external opportunities, the company said.
Peter ter Kulve, Chief Digital Officer and EVP South East Asia & Australasia (SEAA), has been appointed President, Home Care.
Chris Cox is the latest in a string of key Facebook executive departures over the past year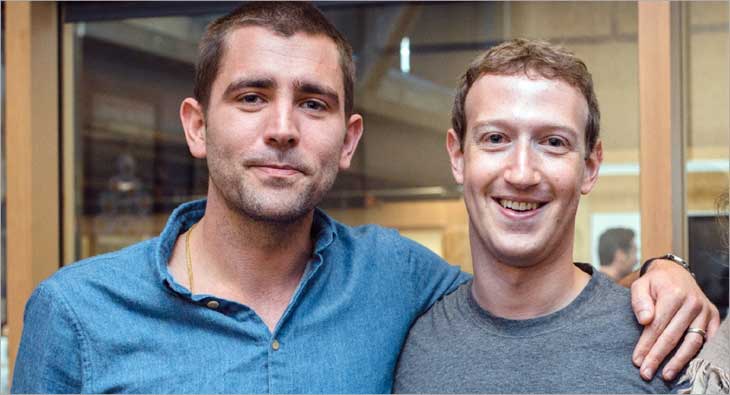 Facebook CEO, Mark Zuckerberg, announced in a note that Facebook Chief Product Officer, Chris Cox, and WhatsApp Vice President, Chris Daniels were leaving the social media giant.
Cox was one of Facebook's first 15 engineers and climbed his way up the company. He played a big role in the company and was part of the so-called M-Team, which is a group of key executives that Zuckerberg relies on. The 13-year Facebook veteran worked on a number of key Facebook products, including News Feed, he ran the Facebook app, and most recently, he oversaw the strategy for all of the company's apps.
Daniels, a long-time executive, also moved upward in the reorganisation last May, where he took over WhatsApp after running Internet.org, the company's philanthropic project to promote global Internet access.
Zuckerberg shared the following post with his employees.
"Hey everyone — I want to share some important updates as we organise our company to build out the privacy-focused social platform I discussed in my note last week. Embarking on this new vision represents the start of a new chapter for us.
As part of this, I'm sad to share the news that Chris Cox has decided to leave the company. Chris and I have worked closely together to build our products for more than a decade and I will always appreciate his deep empathy for the people using our services and the uplifting spirit he brings to everything he does. He has played so many central roles at Facebook — starting as an engineer on our original News Feed, building our first HR teams and helping to define our mission and values, leading our product and design teams, running the Facebook app, and most recently overseeing the strategy for our family of apps. Along the way, Chris has helped train many great leaders who are now in important roles across the company — including some who will now take on bigger roles in our new product efforts.
For a few years, Chris has been discussing with me his desire to do something else. He is one of the most talented people I know and he has the potential to do anything he wants. But after 2016, we both realized we had too much important work to do to improve our products for society, and he stayed to help us work through these issues and help us chart a course for our family of apps going forward. At this point, we have made real progress on many issues and we have a clear plan for our apps, centered around making private messaging, stories and groups the foundation of the experience, including enabling encryption and interoperability across our services. As we embark on this next major chapter, Chris has decided now is the time to step back from leading these teams. I will really miss Chris, but mostly I am deeply grateful for everything he has done to build this place and serve our community.
At the same time, as we embark on this new chapter, Chris Daniels has also decided to leave the company. Chris has also done great work in many roles, including running our business development team, leading Internet.org, which has helped more than 100 million people get access to the internet, and most recently at WhatsApp, where he has helped define the business model for our messaging services going forward. Chris is one of the clearest and most principled business thinkers I've met and the diversity of challenges he has helped us navigate is impressive. I've really enjoyed working with Chris and I'm sure he will do great work at whatever he chooses to take on next.
While it is sad to lose such great people, this also creates opportunities for more great leaders who are energized about the path ahead to take on new and bigger roles.
I'm excited that Will Cathcart will be the new head of WhatsApp. Will is one of the most talented leaders at our company — always focused on solving the most important problems for people and clear-eyed about the challenges and tradeoffs we face. Most recently he has done a great job running the Facebook app, where he has led our shift to focusing on meaningful social interactions and has significantly improved the performance and reliability of the app. In his career here, Will has helped lead our teams focused on security and integrity, and he believes deeply in providing end-to-end encryption to everyone in the world across our services.
I'm also excited that Fidji Simo will be the new head of the Facebook app. She is one of our most talented product and organizational leaders — passionate about building community and supporting creativity, and focused on building strong teams and developing future leaders. She has played key roles in building many aspects of the Facebook app, including leading our work on video and advertising. She believes deeply in helping people get more value out of the networks they've built. She has already led this team for much of last year while Will was out on parental leave, and she is the clear person to lead these efforts going forward.
Our family of apps strategy has been led jointly by Chris Cox and Javier Olivan. Chris managed the leaders of the apps directly and Javi has been responsible for all of the central product services that work across our apps, including safety and integrity, analytics, growth, and ads. Javi will now lead identifying where our apps should be more integrated. Javi is an incredibly thoughtful, strategic and analytical leader, and I'm confident this work will continue to go well. Since we have now decided on the basic direction of our family of apps for the next few years, I do not plan on immediately appointing anyone to fill Chris's role in the near term. Instead, the leaders of Facebook (Fidji Simo), Instagram (Adam Mosseri), Messenger (Stan Chudnovsky), and WhatsApp (Will Cathcart) will report directly to me, and our Chief Marketing Officer (Antonio Lucio) will report directly to Sheryl.
This is an important change as we begin the next chapter of our work building the privacy-focused social foundation for the future. I'm deeply grateful for everything Chris Cox and Chris Daniels have done here, and I'm looking forward to working with Will and Fidji in their new roles as well as everyone who will be critical to achieving this vision. We have so much important work ahead and I'm excited to continue working to give people the power to build community and bring the world closer together."
At Network Advertising, Bhuptani will have the joint responsibility of heading an independent business group along with driving the Digital Communication Services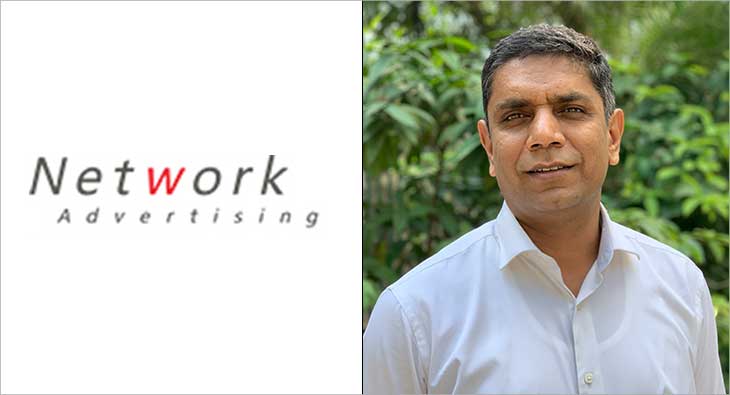 Hemal Bhuptani joins Network Advertising as Senior Vice-President, Client Services.
Bhuptani has an experience of over two decades that spans Advertising, Digital Marketing, Marketing and Sales. In his previous job roles, he has been instrumental in understanding the brand's requirements from multiple stand points and then eventually arriving at the most optimum solution for the respective brands.
Bhuptani has the advantage of understanding what it takes to make a success of a business from various perspectives, having worked on both sides of the table – as an advertiser and as a communications solutions provider.
At Network Advertising, Bhuptani will have the joint responsibility of heading an independent business group along with driving the Digital Communication Services.
Vinod Nair, Managing Director of Network Advertising said, "To further our belief that Holistic Brand Solutions is the only way to nurture brands in today's disintegrated world, we are fortunate to have an integrated communications professional like Hemal on board".
Bhuptani said, "I have always been fascinated by the process of building brands in a 360-degree manner. I am keenly looking forward to my role in Network Advertising which is a truly integrated communications agency and will give me the opportunity to provide the right solutions for the brands we handle".
As an advertising professional, Bhuptani has worked with JWT and Interface Business Solutions, a Digital Marketing Agency. On the client side, he has managed prestigious brands like Kansai Nerolac and VIP Luggage, both in Marketing and Sales. Additionally, he has worked in London with a Digital Marketing Start-up, that was operating in two lines of businesses – Cultr, digital targeting of the Indian diaspora in UK and Webfluenz, social media listening, monitoring & research.
Over the years, Bhuptani has nurtured several key brands like GAP, Pepsi, DSP Merril Lynch, Bajaj Finserv, Standard Chartered Bank, HDFC Bank, Bajaj Electricals, and many more.
With this partnership Kama gains access to Puig's expertise and resources in brand building, technology, skincare and scent.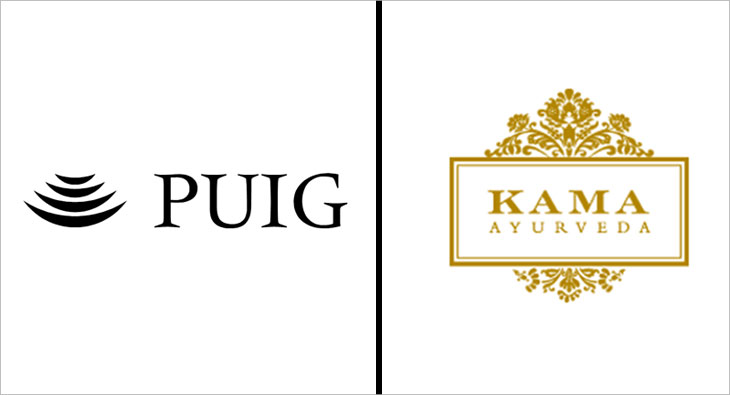 Puig announced a minority investment in Kama Ayurveda, the ayurvedic brand of beauty and personal care products. As part of its investment, Puig will infuse approximately INR 100 crore into Kama Ayurveda to further the company's domestic and international expansion, as well as have the option to further increase its stake in the years ahead. With this investment Puig enters an emerging market with vast growth opportunity for beauty and personal care products, as well as fragrances.
Kama Ayurveda was founded in 2002 by Vivek Sahni, Dave Chang, Rajshri Pathy and Vikram Goyal. The company's offerings are rooted in the ancient Indian medical science of Ayurveda, which fosters the harmony of physical, emotional, spiritual and mental state for holistic wellbeing. Kama Ayurveda's philosophy and products have won an avid and loyal following in the domestic and international markets.

Kama Ayurveda currently operates 52 stand-alone and shop in shop retail outlets across India, and has a strong on-line presence as well. The partnership created today will leverage Puig's strong global presence to support further expansion of Kama Ayurveda into global markets. In addition, Kama gains access to Puig's expertise and resources in brand building, technology, skincare and scent.

"This long-term alliance gives us the ability to further develop our focus on retail business worldwide and also to be present in a market with tremendous potential for beauty and personal care, as well as fragrances," said Marc Puig, Chairman and CEO.
He further added, "The partnership will enable us to offer Kama Ayurveda's authentic Ayurvedic, plant-based, beauty and personal care products to a wide audience, a perspective that is in keeping with our commitment to sustainable, responsible business models. I wish to express my admiration for Vivek Sahni's creativity and innovation in developing Kama Ayurveda, a brand which has deservedly earned the loyalty of India's discerning beauty consumers."
India 2020 Fund II, Limited, an affiliate of Lighthouse Advisors, India's leading, consumer-focused private equity firm, has been an investor in Kama for the last five years. Sean Sovak, co-founder of Lighthouse, added, "We are excited for Kama's partnership with Puig. When we first backed the Company, Kama had only two stores. We have worked very closely with Vivek and the team to help the company achieve its dream of becoming one of the leading global brands to emerge from India, while at the same time redefining purpose and approach in the beauty and personal care market. We believe Kama is well-positioned to take its essence to the global stage, and we know Puig will be a great partner in realizing this aspiration."
"The ayurvedic beauty industry is on a fast-paced growth trajectory and this partnership with Puig will accelerate our growth both on the domestic front and globally. Puig has an impressive track record in building global brands and we look forward to their strategic support and guidance for our next leg of growth, as we, too, become a global brand. " shared Vivek Sahni, co-founder and CEO, Kama Ayurveda.
Gordon Bowen was named as the new CCO of Dentsu Aegis Network, while former Dentsu Aegis Global President, Dick Van Motman has been appointed as Global CEO- Creative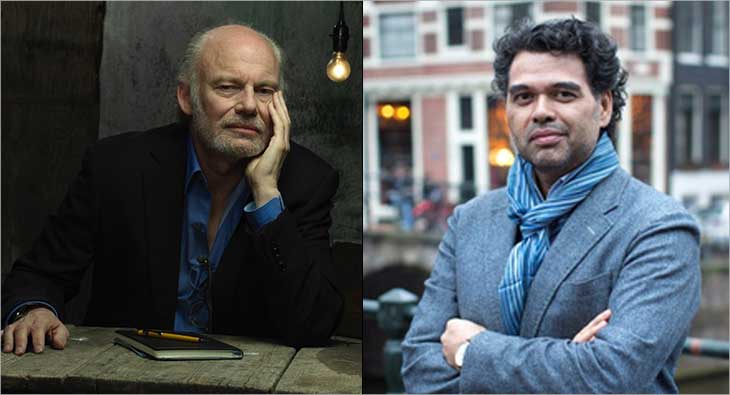 In an effort to focus on creativity, Dentsu Aegis Network has added new positions to its executive team structure. According to reports, former Dentsu Aegis Global President, Dick Van Motman has been appointed as Global Chief Executive Officer- Creative. He will be working closely with Gordon Bowen, Co-founder of Mcgarrybowen, who was named as the new Chief Creative Officer of Dentsu Aegis Network. Bowen will continue in his role as Chairman of Mcgarrybowen.
Van Motman will be tasked with developing and driving the creative business across the entire Dentsu Aegis global network, while Bowen will be responsible for leading the company's creative output.
Both Van Motman and Bowen will be part of the Dentsu Aegis global executive committee and will report directly to Executive Chairman and Chief Executive Officer Tim Andree.
Nicholas Rey has also been named as Chief Network Development Officer, while So Aoki has been appointed as the new Chief Corporate Planning Officer. They will also report directly to Andree.
Dipti Rode, Tanuj Khanna, Prakhar Deogirikar, Sushil Chintak and Yash Bendkhale join at Creative Director/Associate Creative Director levels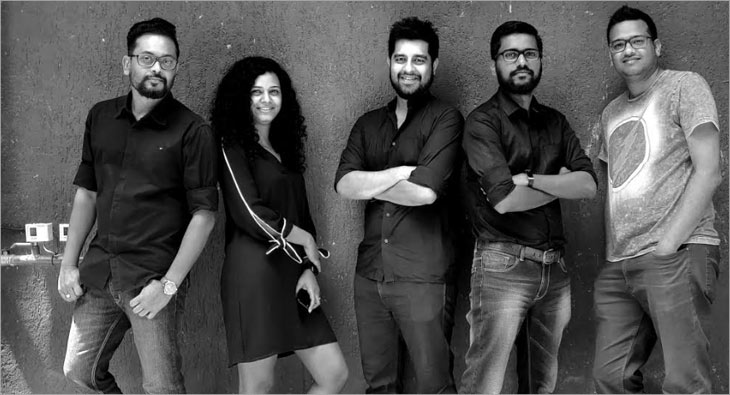 What's Your Problem, led by Amit Akali, Praful Akali and Tejas Mehta, has appointed Dipti Rode, Tanuj Khanna, Prakhar Deogirikar, Sushil Chintak and Yash Bendkhale join at Creative Director/Associate Creative Director levels.
Founded over three years ago, What's Your Problem has done work for some of the biggest brands in the country, including Amazon, Flipkart, DailyHunt, Arrow, Unlimited (Arvind Mills), Zee5, Vodafone, Republic, etc. Recently, they have signed clients such as Arrow, Unlimited and Daily Hunt, for which they've handled complete integrated mandates for, mainline, social and digital.
Amit Akali, Creative Head and Managing Partner, says, "Our reason for existence is solving marketing problems across mediums and be probably India's first truly integrated agency. This is why we spent the last three years building digital, social and retail capabilities. We knew that if we married strategy, creativity and technology, we would be the only team a client needs. That's the reason why we are structured differently – we have one team, which mixes people from all disciplines."
"With mainline people learning digital and digital people learning mainline from their teammates, all of them together creating truly integrated work. This has resulted in the big integrated AORs we've won. For which we've pumped up our teams with senior creative talent which is capable of executing across mediums. Under the leadership of Ruchita Zambre, who's recently been promoted to Senior Creative Director and is part of our core management team, I think all of them will take us to the next level in our journey," Akali added.
Tanuj Khanna joins the team as an Associate Creative Director from Leo Burnett. He has over 9 years of writing experience in mainline advertising. He's enjoyed working on brands in the FMCG, insurance, fashion, beauty categories and also has experience in the broadcasting and television sector. Over the past few years, his approach to briefs has shifted to empowering an idea, more than backing a particular medium.
Dipti Rode joins the team as a Creative Director from Publicis Worldwide. She has over 11 years of art experience in mainline advertising. She brings onboard a sea of experience in beauty, fashion, FMCG, retail and a whole lot of other categories. She is looking forward to doing some stellar work in collaboration with our clients.
Sushil Chintak joins the team as a Creative Director from Ogilvy Mumbai. His work has won appreciation at award shows like Effies, WARC, Cannes Lions, FAB, and Goafest, including a showcase in best creatives of the year at One Show. In his free time, he collaborates and curates experience-retreats with his passion child, food, art collective.
Yash Bendkhale joins the team as a Creative Director from Onads Communications. He comes with an experience of over 9 years. He has won metals such as Kyoorius and CPAA. Every brief for him is an opportunity to do work that pushes the boundaries and creates organic conversations. He's looking forward to doing more of the same during his time at WYP.
Prakhar Deogirikar joins the team as an Associate Creative Director from DDB Mudra. Although he began his career in a digital agency, he has spent around 9 years in mainline advertising. He has won metals such as Effie Awards, Goafest, Cannes, Spikes and ADFest. He believes that the boundaries between digital and mainline are blurring and that solutions to marketing problems don't lie in any particular medium.
Ruchita Zambre, Sr. Creative Director, adds, "I am more than thrilled to welcome all the young talent. WYP is a tight-knit place that gives every team member the opportunity to make the most of their talent. With each new talent coming with more than 9 years of experience in handling a gamut of brands, we look forward to their expertise amping up our creative leadership. And fun at work too."