MRTPC slaps ban on LG advertisement
The Monopolies and Restrictive Trade Practices Commission (MRTPC) on Wednesday restrained Korean electronic major LG Electronics India Pvt Ltd from releasing any false, misleading or deceptive advertisement relating to its gift scheme in any form and in any Indian media until further orders, according to an official release.
The Monopolies and Restrictive Trade Practices Commission (MRTPC) on Wednesday restrained Korean electronic major LG Electronics India Pvt Ltd from releasing any false, misleading or deceptive advertisement relating to its gift scheme in any form and in any Indian media until further orders, according to an official release.
The Director-General of Investigation and Registration, under the Ministry of Company Affairs, had earlier filed applications before the MRTP Commission alleging that LG Electronics has released an advertisement under the caption "Mangal Hi Mangal" offer which was false, misleading and deceptive amounting to an unfair trade practice under the MRTP Act, 1969.
In its advertisement, the company had assured gift with every purchase of LG product. However, it did not specify the products and the conditions, which were applicable for eligibility of gifts to the customers.
The advertisement also states that gifts worth crores of rupees to be won daily. However, there was no mention of any eligibility conditions, issue of coupons or draw of lots.
The advertisement also did not mention the conditions under which one may get an assured cash back up to Rs 20,000 as claimed in the advertisement.
The Commission has held the advertisement, prima facie, deceptive and has, therefore, restrained the respondent company from releasing such advertisement until further orders.
exchange4media Group Service
In the ad Sushant Singh Rajput and Kriti Sanon represent a modern-day urban couple whose life and relationship are enriched by Whirlpool's superior technology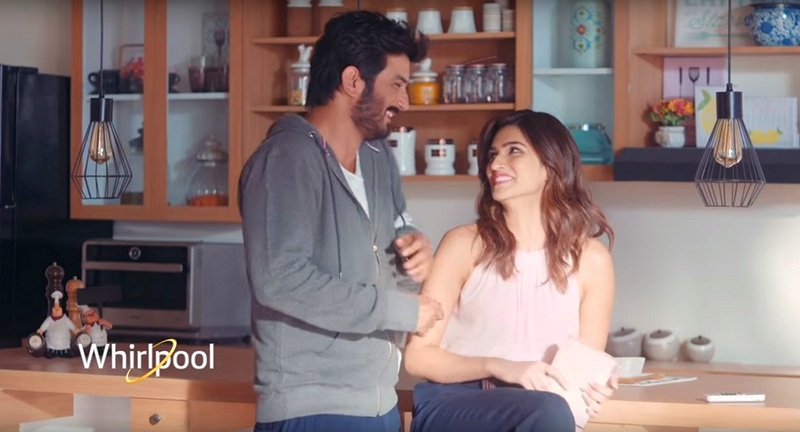 With over 2 decades of building emotional equity with India's home-makers, Whirlpool is all set for another big leap – a technology leap. The ethos of this leap is laid on the foundation that today's urban lifestyles need the cutting-edge technology of tomorrow to flourish and thrive. In line with the communication, two films crafted by FCB Ulka for Whirlpool air conditioners and refrigerators have been launched recently.
The brand ambassadors, Sushant Singh Rajput and Kriti Sanon represent a modern-day urban couple whose life and relationship are enriched by Whirlpool's superior technology. Technology that transforms everyday chores into small acts of love and connection.
Air conditioner film:
The commercial is based on one magical moment between this modern couple, that brings out Whirlpool's revolutionary 3D Cool Technology in a fun and impactful manner. It shows Sushant working out as his neighbors watch on in blatant admiration. A flustered Kriti cools down this unnecessary 'heat' with her Whirlpool AC. Its 40% faster cooling and 12m long air throw chills Sushant instantly, who is forced to wear his jacket leaving Kriti smugly satisfied.
This playful and flirtatious banter between the couple manages to bring out the role of the AC strongly, delivering cold technology credentials in a fun, warm and relatable manner.
Refrigerator film:
In this commercial, we see Kriti getting things ready for a party at home with her friends while Sushant is away on a shoot.
A mishap in the kitchen leads to Kriti video-calling Sushant for advice. And while there is physical distance between them, we see that technology has found a way to keep their connection and chemistry fresh. It also builds in a progressive narrative of changing gender roles where men are true partners even as home-makers and cooks.
Shedding more light on the brand communications, K. G. Singh, VP Marketing, Whirlpool of India said, "Earlier this summer, Kriti Sanon and Sushant Singh Rajput, captured the playfulness of today's relationship between a couple with the launch of our AC campaign. We believe technology plays a very important role today to ensure that the relationship is always fresh even when extremely busy lives of today's young generation act as a formidable challenge. Both of them understand and appreciate new-age technologies that are meaningful. And that's what the new TVC portrays – a meaningful technology that helps to ensure long lasting freshness – enriching our customers' lives. We believe it's a charming story that will be loved by the audience and captures brilliantly the benefits of our advance Adaptive Intelligence (AI) technology."
Adding to this, John Thangaraj, National Planning Director, FCB Ulka said, "Whirlpool has always been a brand for the homemaker. However, we wanted to challenge the very notion of homemaking. We wanted to move away from the stereotypical portrayal of homemaking that the category has been built on, and instead move towards a younger, more contemporary, more progressive rendition of it- one built on shared responsibility and fluid gender roles".
Speaking about the campaign, Surjo Dutt, NCD (North), FCB Ulka said, "This campaign marks a considerable leap in terms of execution as well as tonality for Whirlpool as a brand. It sets the brand in a new age home, where relationships are not about mushy love. It's all about wicked romance, forever oscillating roles and technology that keeps pace with the life of this fiery couple which builds the narrative of the films to break the clutter that persists in the category. All in all, it signals a new era of advertising for brand Whirlpool that showcases the changing dynamics of today's relationships."
How does a brand remain authentic in its pursuit of purpose and how effective is purposeful advertising? Experts open up...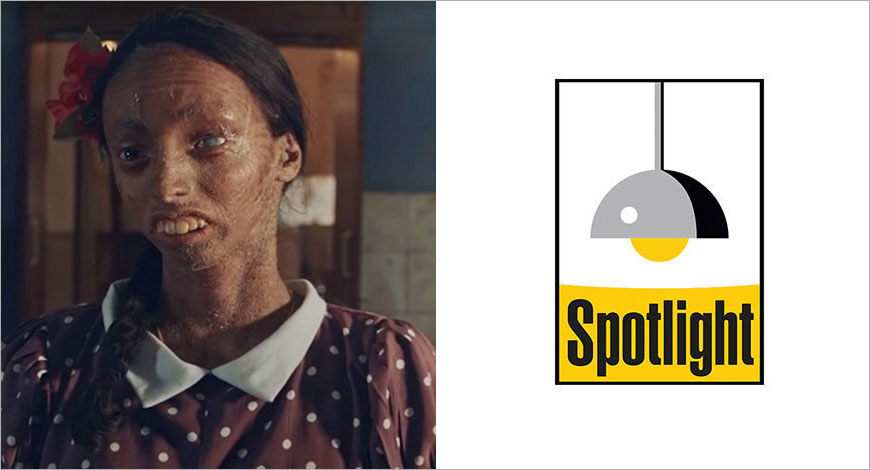 Look at ads today and you will notice that campaigns championing social causes are becoming commonplace. Majority of them explicitly use social causes to stir our hearts and activate our tear ducts. This festive season too witnessed ads by brands such as Ghadi Detergent to Bajaj Electricals making conversations about societal issues such as removing dirt from one's mind and making a difference to the society. This trend of cause-led ads triggers a thought: Do consumers actually buy it and does it really work in the favour of a brand? How does a brand remain authentic in its pursuit of purpose? And how does a brand establish where it has the right to play? We delve deeper into this discourse…
Meaningful marketing
Take the recent Vicks #TouchofCare ad that has presented the story of Nisha, an orphaned girl with ichthyosis who was abandoned by her biological parents when she was just two weeks old. It captured Nisha's story as she sails through the challenges and complexities of life. And it sure worked! The ad has made over 21 million views on YouTube. Ritu Mittal, Country Marketing Manager, Vicks India, acknowledges that it took courage to go ahead with a film that was minimal on branding. "Too much of the brand takes away the authenticity and credibility of story-telling. We wanted to bring the purpose of our brand to life, and we thought that the story of Nisha really deserved to be heard," she explains.
Amer Jaleel, Group Chairman and CCO, MullenLoweLintas Group, says, "As a pure creative approach, I can see that if it's well-timed, the social good video or even the caring message has huge resonance. I see a lot of these ads travel on WhatsApp and that is always a good indicator of whether they're working or not. So that is settled. They have appeal and they are being forwarded. Some are even editing out the brand in the end and sending them as a piece of content."
Vicks isn't alone in adopting this advertising approach. Luggage manufacturer Samsonite recently launched a campaign focusing on reviving the tourism in Kerala after the devastating floods. It incepted an impactful video capturing the essence of every individual involved in the tourism sector, from taxi drivers and lodge managers, to elephant mahouts and others, who are eagerly waiting to welcome their guests. The ad has crossed over 2.5 million views and has fetched support and praises from a large number of people, including actors to politicians.
Talking about the campaign, Pradnya Popade, Marcom Head at Samsonite South Asia Pvt Ltd, shares that campaigning to bring tourists back to God's Own Country was a great fit for a brand like Samsonite that is so closely tied to the tourism industry.
"Samsonite wanted to be sure that the ad would not just be riding a popular wave. We travelled to the badly affected areas and actually saw that despite Kerala being back on its feet, hotels, shops and tourist destinations, which are generally abuzz with tourists, were looking barren," she reasons.

Raghu Bhat, Director, Scarecrow M&C Saatchi, shares that his experience is that consumers like authenticity and consistency. "We see a glut of videos trying to espouse a social cause. Many of them don't bother to integrate the product into the storyline. The intent is to engage rather than sell. The same brand manager who fights to increase branding in a 30-second ad speaks eloquently about not force-fitting the brand into the storyline of the 3-minute video," he argues.
Cash-vertising
While experts applaud the 'cause-vertising' move, underlying this trend is a desire of brands to ultimately increase their market share. But are consumers really naïve to this? Rohit Ohri, Group Chairman & CEO, FCB India, notes that exploiting emotional spaces for commercial gain is something that consumers see through very easily and reject. "Authenticity is really key to how brands communicate with their consumers. If brands speak about change, it is imperative that this is done with searing honesty and with the brand genuinely committing to the cause."
The message to brand-owners is clear: Words must follow actions. Agnello Dias, Co-Founder and Chief Creative Officer, Taproot Dentsu India, advises that if the so-called cause is related in some way to the category or the brand, it tends to work better.
"Soul cleansing is the new brand building I suppose. The jury is still out on how much this directly impacts sales. But sometimes it becomes a CSR-ish tick box. But by and large, it's just a fanciful way of doing old fashioned product placement. Find a heart tugging story and place the product somewhere in the vicinity," says Dias.

Substance versus sainthood
With 'cause-vertising' or 'good-vertising' as it is termed, the lines between meaningful and maudlin, caring and cloying often run thin. How does a brand establish where it has the right to play? Rahul Jauhari, Joint President & Chief Creative Officer, Rediffusion India & Everest Brand Solutions, spells that advertisers and their agency partners need to stay focused on what the brand stands for, its real business needs and on being relevant to the consumer's life. Jauhari establishes that unless there is a genuine connection with the brand, chances are that the consumer will remember the cause, not the brand. Which again is meaningless. "Sure you can pick a cause, as long as it has something real to do with the brand and with the consumer's life. Consumers are not fools. Neither do they have time for shallow or pretentious work. This needs to look like a brand that cares," he opines.
Jaleel asserts, "What I have an issue with is the cloying melodramatic execution. This really gets to me and soon it will to everyone else too. Melodrama is dying in Indian films and that is a clear message to our filmmakers as well. Brand custodians especially need to take note that for a film to be emotional, it need not be OTT."
As to the market share bit, today's clear view is that there's a place for both kinds of work: the hardworking and the soft-working, he remarks. "Now if only we can find someone to keep an eye on the brand, that'll be useful. Because opportunistic acts don't allow you enough time to figure whether they're on brand or not and they come with such a mouth-watering budget that it's easy to give the go-ahead," Jaleel adds.
Bhat, meanwhile, hints that while opting for this approach, a long term association with a cause backed with concrete action on ground is a better approach. "A 'story' that has a product-connect might be remembered more. A co-relation with product and cause might also help. Also, one-offs rarely work. Finally, the most important thing is to break through clutter. Communication that ticks the internal boxes and yet looks identical to everyone else's is not recommended," he suggests.
Correspondent, exchange4media, Mumbai Misbaah reports on advertising industry. Based in Mumbai, she interviews industry leaders in the creative, advertising and marketing space, reports news updates in the ad space. She drives the 'Chillout' section, and regularly reviews ad campaigns. In the past she has reported on mainline news, travel and lifestyle.
Conceptualised and created by DDB Mudra, the film features Bollywood actor Mukesh Tiwari and highlights how corrosion and dirty deposits can impact the longevity of a water-heater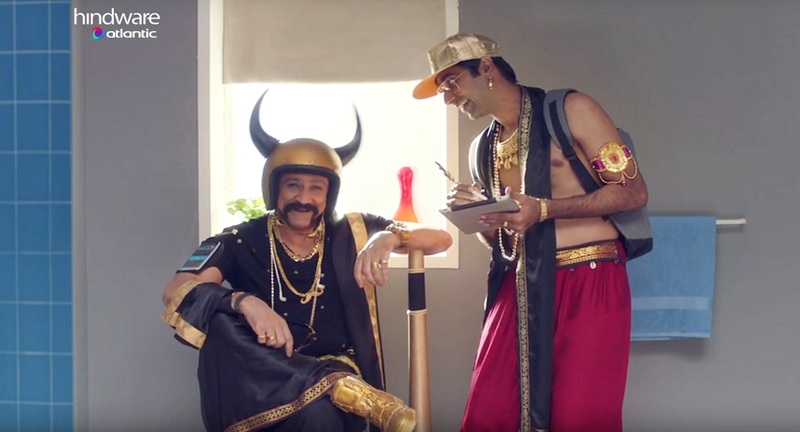 Hindware Atlantic, one of the fastest growing water heater brands in the country, has announced the launch of its first ever TVC campaign for the Ondeo Series 'Fresh Hot Water Saalon Saal'.
The TVC highlights the industry-first and patented O'Pro Protection Technology and Titanium Core Shield of the Ondeo range which prevents internal corrosion, thereby enhancing the life of water heaters.
Conceptualised and created by DDB Mudra, the film features Bollywood actor Mukesh Tiwari of Golmaal and Ganga Jal fame and captures how corrosion and dirty deposits impact the longevity of a water-heater in a light-hearted neo-mythological format.
Hindware is taking a multi-prolonged marketing approach for the commercial through various platforms such as Electronic and Digital. For a wider reach, the TVC will be aired on key regional channels in languages like Bengali, Kannada, Tamil, and Telugu including prominent Movies and News channels.
The film focuses on the inner corrosion of water heaters and attempts to provoke a thought in a light-hearted neo-mythological manner with loveable characters. The commercial opens with a young man about to enter the shower encountering a "Zangraaj" - 'God Of Dead Appliances' who reveals how an ordinary water heater gets corroded and dirty deposits are formed inside the tank over the years. Then he gets a solution in the form of Hindware Atlantic Ondeo range of water heaters.
Speaking about the campaign, Rakesh Kaul, President, Consumer Products Division, and CEO, Evok Retail, HSIL Limited, said, "We are excited to launch the first ever TVC campaign for Hindware Atlantic featuring 'Ondeo' water heaters. The phenomenal growth of Hindware Atlantic Water Heaters stand testimony to HSIL's strong legacy of understanding consumer requirements and matching it with superior technological solutions. Over the past xx years, the business has grown substantially and today is a key contributor to the Consumer business. Through the TVC, we want to highlight our patented O'Pro Protection Technology which is a differentiated offering designed to ensure additional protection to the tank and heating element against corrosion."
Commenting on the commercial, Subhashish Datta, Executive Creative Director, DDB Mudra North said, "Most of us have never wondered about how the insides of a water heater look after years of use, or about the freshness of the water dispersed from the appliance. Our team actually did that. For our initial research, we split opened some old water heaters to gauge the situation inside and what we saw was unsettling. The view shocked us, and that is what we have tried to capture in our story line, but in a light-hearted way."
Campaign video:
BharatMatrimony will soon launch a 360 degree marketing campaign featuring ads to target singles over 18 years across TV, print, radio and outdoor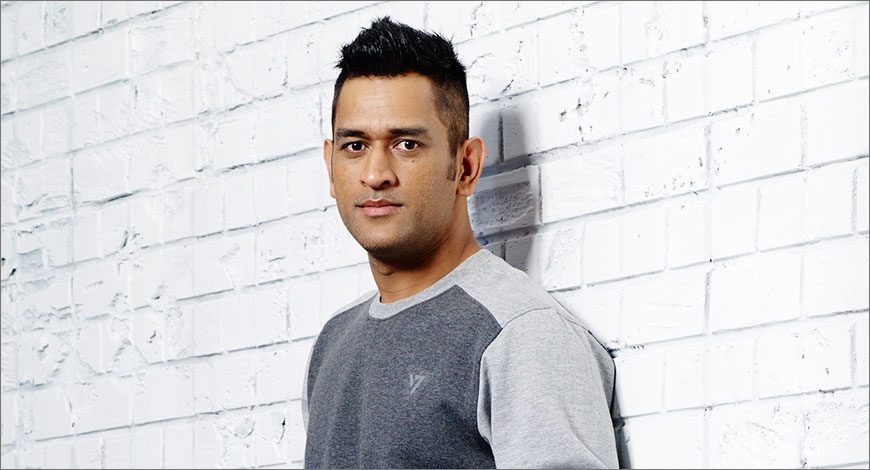 BharatMatrimony, the online matrimony brand, has roped in Indian cricketer Mahendra Singh Dhoni as its brand ambassador.
Talking about the association, MS Dhoni said, "I'm happy to be associated with the iconic internet brand BharatMatrimony. It is the most trusted and successful matrimony brand which has helped millions of Indians find a life partner over the last 18 years. I'm proud to be associated with a trusted brand that has created millions of happy marriages. This is a definitely a good partnership."
Murugavel Janakiraman, CEO - Matrimony.com, said, "We're proud to be associated with MS Dhoni, an iconic sportsperson. We feel it's a good fit because he's an inspiration for millions of youth because of what he's achieved for the country through his admirable leadership qualities. Dhoni also inspires through his happy marriage, his caring dad and loving husband image."
Commenting on the association, Arun Pandey, Chairman of Rhiti Sports, which exclusively manages MS Dhoni's commercial endorsements, said, "One of the key elements of the Wedding Industry is the trust of the consumers and we are happy with the way BharatMatrimony has gained it. I am confident this partnership with MS Dhoni will do well in the days to come."
BharatMatrimony will soon launch a 360 degree marketing campaign featuring ads to target singles over 18 years across TV, print, radio and outdoor.
Abrahim Faraj, Director, Creative Content Protection, NBCUniversal, New York, speaks about critical issues concerning online brand security and the best ways to address them.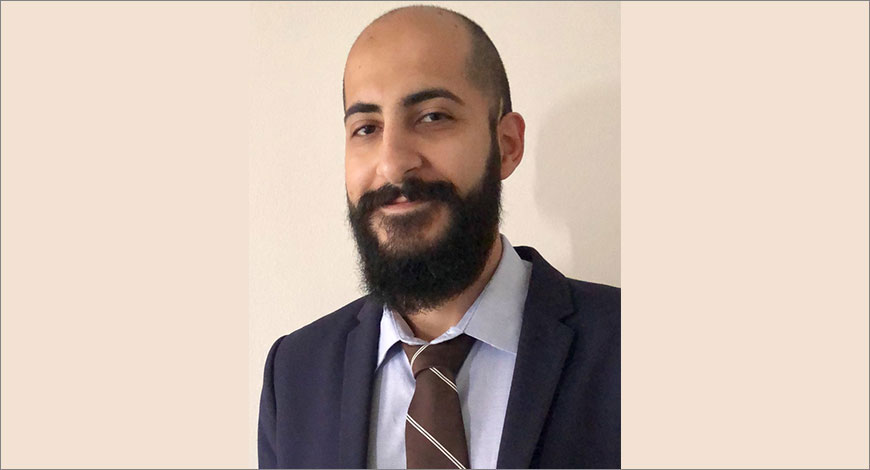 With businesses going digital in a big way, brand safety has become a major area of concern. Annually, millions of dollars are lost to online fraud and so companies are now going the extra mile to ensure greater brand safety.
On a short visit to India, Abrahim Faraj, Director, Creative Content Protection, NBCUniversal, New York, spoke about some critical issues concerning online brand security and the best ways to address them.
Excerpts:
In this age where brands are going digital first, how important has brand security become?
It is a relatively new thing that brands are taking seriously now. Before the internet, you could have precise control over your brands. But with the internet now, it is like you are throwing your brand into a blender and you don't know where is it going to line up afterwards. It was not until 2015 that trade organisations started coming together and talking about restricting where brands showed up in terms of legal businesses and context.
What are the three biggest hurdles for online brand security?
I would say a lack of transparency, lack of measurement and lack of cooperation are the biggest hurdles. These are the three biggest challenges to brand security today. Measurement is such a critical component; it is impossible to know anything without it. There are entities in the advertising world that do not want measurement and transparency.
They just want to maintain a certain status quo. When it comes to cooperation and collaboration between advertising and media has become all the more important with the coming of ad technology and there has to be greater cross-collaboration than before. Failure of any of these three can result in the brand being hurt in a number of ways.
Talking about revenue loss due to ad fraud, can you share some numbers with us?
In 2016, a trade organisation in the US called TAG did a study with Ernst and Young (EY) and found that 111 million dollars were made by 600 pirate sites. And if it was not for the industry action, it would have been 230 million dollars. The amount of damage that each one of those ads caused its brand by appearing on a pirate site cannot be assessed.
The sheer fact that advertisements are appearing on sites where they do not belong is actually the biggest cost that brands pay when they do not have enough security. If you see worldwide, Virtual Private Network (VPN) service providers want to appear on pirate sites.
VPN is often used to circumvent oppressive governments so it has a potential customer in the pirate. If you look at the long-term damage of being associated with those sites, I would say that for brands, it is better to reach the market in better ways than go straight to the pirate site and advertise.
What is the prevalence of malware on pirate sites?
It is a significant issue. The ads on pirate sites look like normal things happening on your computer but they are intended to mislead you. That is the first bad part. The second bad part is that once they mislead you, they manage to get access to all your information. There has not been a clear-cut disaster around malware but it is a huge target and waiting for something terrible to happen. No one ever suspected the scale to which global interference is happening on social media. So it is important that consumers become very conscious about security, it is not about fear mongering but awareness. So I would say that it is best to pay for legitimate services and keep oneself safe. And people are getting aware day by day about these critical security issues.
The film talks about Swachh Can, a portable bin that has been introduced in all Hyundai cars under the 'Swachh Move' CSR Pillar.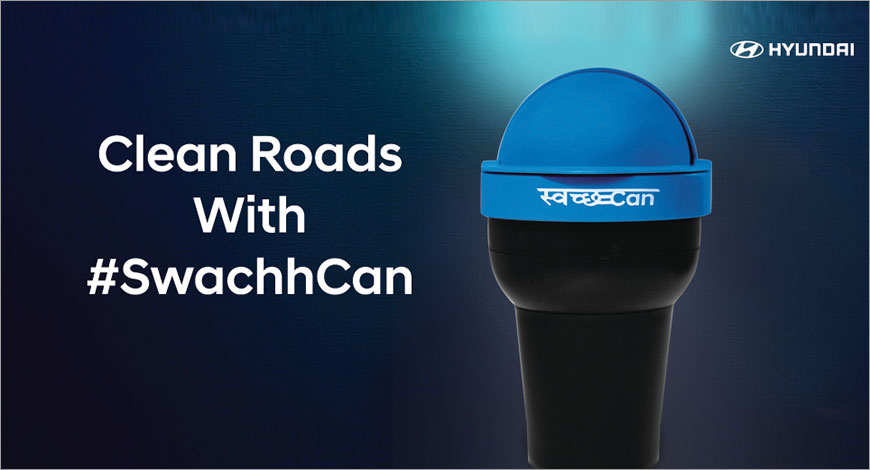 Hyundai Motor India Ltd. has released a new film promoting clean roads for cleaner India. The film encourages car users to keep the roads clean and use responsible waste disposal ways such as Swachh Can which comes as a standard fitment in all Hyundai cars.
Commenting on the release of the new film, YK Koo, MD& CEO, Hyundai Motor India Ltd., said, "As a responsible manufacturer and in-line with the nationwide Clean India movement, our new film aims to promote and encourage responsible behaviour towards non-littering on the roads. Under our CSR Pillar, Swachh Move - 'Swachh Can', is an innovative activation playing a significant role in spreading awareness towards keeping the Indian roads clean. This festive season, we persuade all car users to be responsible citizens contributing towards the Clean India initiative."
Swachh Can, a portable bin has been introduced in all Hyundai cars under the 'Swachh Move' CSR Pillar for India. Since March 01, 2018, all Hyundai cars come with factory-fitted Swachh Can.
The campaign has been conceptualised by Mullen Lintas Lowe Group and is now live across India.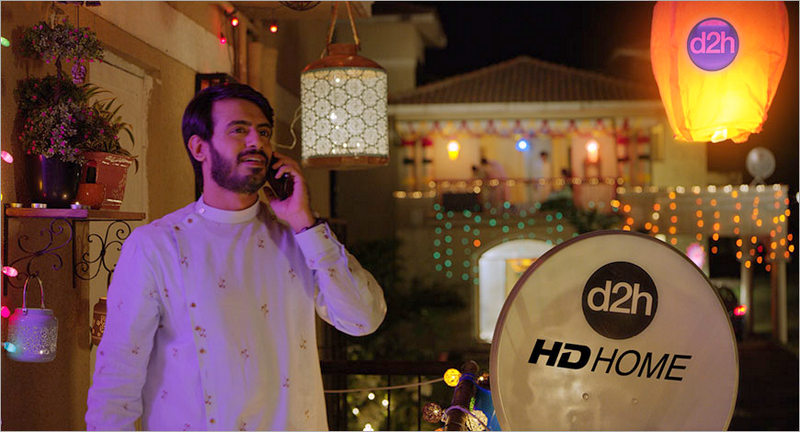 Dish TV India Limited has launched a new brand campaign for its D2H brand titled 'Alag Hi View' for the festive season.
The campaign aims to highlight the younger, innovative avatar of D2H brand, bringing out its technologically advanced offerings and customer-centric solutions. With this campaign, D2H is providing a variety of offers to customers for the festive season. Now, new customers can opt for Standard Definition and High-Definition connections with 100 percent special cashback offer that includes a set top box along with a popular recharge pack, starting at just Rs 2100 for SD connection, Rs. 2500 for D2H HD connection and Rs 2600 for HD with RF Remote connections.
With the cashback offer, customers can redeem the full offer amount from their D2H payment account for up to 12 months. The core idea of the TVC is that technology isn't just simplifying the life of our core customer base of young people, it is making them more aware, opening up their minds, and it helped them have a very different point of view. This is the core insight around which the brand platform was built. It captures the mind-set of this audience and the brand's philosophy in one evocative line -'Alag Hi View Hai!'
The current TVC highlights how D2H offers something different and how that enables the consumer to have a different point of view either in life or when it comes to watching television. The campaign brings alive the different product/service offerings D2H has in a youthful, vibrant way.
The new campaign 'Alag Hi View' highlights the unique offerings of D2H brand for this festive season. The TVC 'Alag Hi View' has a montage of situations with Diwali festival as the backdrop and showcases D2H bringing families and friends together with D2H's varied offerings. The product window includes D2H's technologically advanced products such as Smart Remote Mobile App, Radio Frequency Remote and HD STBs.
Commenting on the new D2H campaign, Anil Dua, Group CEO – Dish TV India Limited said, "Our D2H brand believes in giving our customers technologically advanced solutions to enhance their TV viewing experience. Through this new campaign 'Alag Hi View', we would like to highlight the unique customer experience and technological solutions offered by D2H platform in India. D2H is transforming the way we watch television, with its advanced Smart Remote Mobile App, RF Remote, HD STBs and now taking forward our vision of providing customers with a robust and enhanced television viewing experience. Adding to its unique technology solutions is a unique cashback offer this Diwali, with which we wish to light our customer's TV viewing experience this Diwali."
Speaking on the new campaign, Sugato Banerji, Corporate Head – Marketing, D2H brand said, "The hero of the new D2H campaign is our very different Diwali offer. In the process, we are also positioning D2H a technology driven brand for the younger tech-savvy generation. Today's gen X is about having a perspective, a view,and an opinion. This campaign celebrates this spirit."
Speaking on the new campaign, Arko Bose, Group Creative Director, Mullen Lintas Lowe Group - said, "'Alag hi view' mirrors the thought process of the youth today. They have different perspectives and different ways of doing things, meandering away from traditional approaches. With television viewing evolving itself in distinct ways using the plank of technology, we feel that the campaign finds a sweet spot in balancing youth-speak and brand philosophy."
Campaign video:
The 'Naye India ke badhte load ke liye' campaign highlights Anchor by Panasonic's product offerings featuring the latest Japanese technology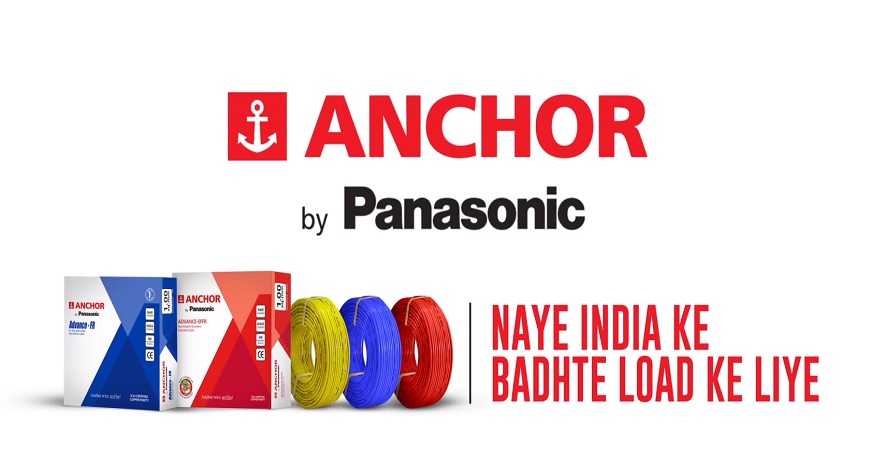 Anchor by Panasonic, one of India's leading manufacturers of electrical construction materials, has launched its new campaign 'Naye India ke Badhte Load ke Liye'. With the advancement and accessibility of technology, there has been a growing demand for new-age electrical appliances. However, in the process of building a dream home packed with high-tech electrical devices, one often overlooks the most important measure – using sustainable quality wiring and MCB (switch gears).
The campaign takes a humorous route to highlight how Anchor by Panasonic's superior product offerings, which feature the latest Japanese technology, are designed to meet new India's growing demand for new-age electrical appliances.
Anchor by Panasonic's wires and cables are built with high current-carrying capacity that safeguards all connected devices and heavy appliances even during prolonged usage. Anchor by Panasonic's MCBs are made with the fastest trip mechanism which ensures the timely protection of connected appliances and homes from overloads, short circuits, and leakage current. Conceptualised by Leo Burnett India, the campaign films emphasise on the fact that India's only electrical 'Super Brand', Anchor by Panasonic, offers security and quality with the latest Japanese technology to suit every customer's requirements.
Commenting on the launch of the integrated campaign, Vivek Sharma, MD AEPL said, "Anchor Electricals' Indian heritage and products coupled with Panasonic's Japanese technology and innovation empower us to provide our customers with a vast range of high-quality electrical products. With the "Naye India ke Badhte Load ke Liye" campaign, we plan to position Anchor by Panasonic as a brand that is familiar with modern India's expectations from its electrical devices and showcase how the customers benefit from our offerings. Anchor by Panasonic is India's brand of choice for switches and through this campaign, we aim to make Anchor by Panasonic synonymous with switchgear and wires and cables too. The future of electrical product market is very promising, with great opportunities in the utilities, industrial, residential, and commercial sectors among others, we at Anchor by Panasonic are well prepared to deliver and own the Indian electrical space on the back of our unique product offerings"
Speaking about the campaign, Rajdeepak Das, MD - India & Chief Creative Officer - South Asia, Leo Burnett said, "The 'Naye India ke Badhte Load ke Liye' positioning accurately sums up the need gap that Anchor by Panasonic is trying to fill with its high-quality wires and cables, and MCBs. I'm very happy with the creative thought and how it has translated into an almost eccentric execution. As is a given with all our work, we have transformed the brief into a Humankind idea, and the result is for all to see."
Wires Film (BBQ grill)
The film opens with the turning of the dial of an electric grill, with the coil heating up to a glowing red as Mr. Sundar Saxena, a middle-aged man, prepares barbecue delicacies for a room full of people. As the people are shown socializing and enjoying the food with Mr. Sundar proudly walking amidst his guests, the voiceover narrative tells his story of being a blabbermouth who overnight realised his passion and talent for cooking making him popular within the society. Everyone is shown to be gathered around Sundar reaching out for the kebabs on his plate, and at that instant, there is a sound of burning and crackling in the background taking everyone by surprise. The smirk instantly disappears from Sundar's face as it is shown that the cables had a short circuit due to the excessive load of the barbecue grill. The sequence progresses to show a room filled with awkward silence with everyone staring at the damaged grill, as all the guests empty out the plates, and leave. With the sound of the charred wires in the background, the burnt black wires are brought in focus. The film cuts to a sequence showing the durability and technology of the Anchor by Panasonic wires with the voiceover narrating, "Isliye naye India ko chahiye Japanese technology ke Anchor by Panasonic ke wires. Jinke high current carrying capacity handle kare har load. Anchor by Panasonic Naye India ke Badhte Load ke liye." With the concluding shot showing the old wires to be replaced with Anchor by Panasonic wires.
(Jacuzzi)
The film opens with all its focus on an inviting jacuzzi as Kamal(man) drops his robe and comfortably settles in the Jacuzzi. Within no time he makes the Jacuzzi his home doing his daily chores, from sipping onto tea while skimming through the newspaper to working on his laptop dressed in formals with documents all over the place to binge-watching and munching on some popcorns to jamming to his favourite music. The film cuts to a scene where he is enjoying his bubble bath and scrubbing himself when suddenly there's a power cut due to the excessive load on the MCB box and Kamal along with his son stand puzzled staring at the smoke coming out. The voiceover narrates, "Isliye Naye India ko chahiye Japanese technology wale Anchor by Panasonic ke MCB. Jinka fastest tripping mechanism handle kare har load," with Anchor's MCB by Panasonic being displayed in the video. 'Naye India ke Badhte Load ke Liye' campaign will be deployed across multiple consumer touch points that cover traditional, digital and experiential media with an intent to drive behaviour change at a consumer and shopper level.
Officer's Choice Blue Snacks has launched a new TVC created by Metaphor Communications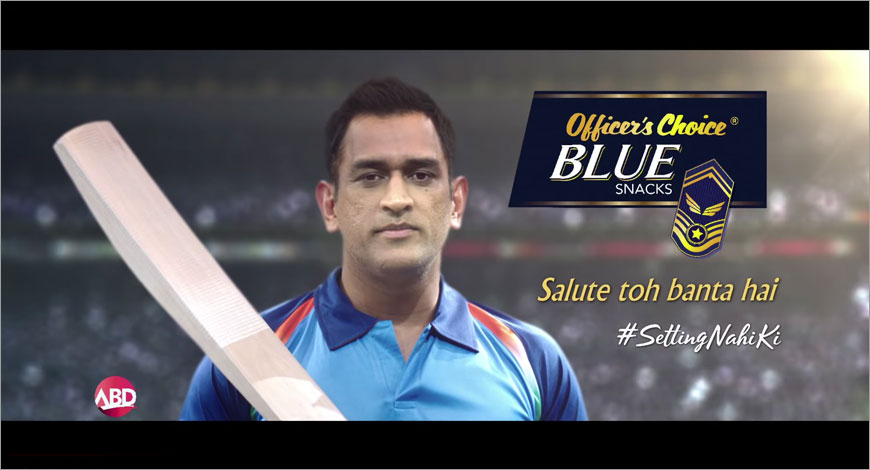 Officer's Choice Blue Snacks has launched its new TVC campaign featuring Mahendra Singh Dhoni.
Created by Metaphor Communications, the 45-second film begins with M S Dhoni acknowledging and saluting all who do not, and did not, resort to any 'setting' in life. Dhoni then walks us through slice-of-life situations, lauding the honesty of people who have not done any 'setting' to achieve their goals. The film smartly covers relatable issues of college admissions, traffic penalties, business contracts and elections. It also touches on social issues such as dowry and reinforces the importance of making the right choice. The TVC ends with the acknowledgement of, 'Salute Toh Banta Hai', for people who have not done any setting. For them, the end does not justify the means, #SettingNahiKi.
The company, in a statement, said Officers Choice Snacks has stood for the core human value of integrity and doing things right, and M S Dhoni mirrors the very same virtues. Dhoni is known for his calm and collected demeanour, his ability to make the right choices on the field as a cricketer and in life . His personality finds resonance with the positioning on righteousness of Officers Choice Snacks.
Commenting on the association, Ahmed Rahimtoola- Head Marketing- Allied Blenders & Distillers says, "Officer's Choice Blue snacks has always stood for a strong sense of purpose. Positioned on the platform of righteousness, the brand has built a distinctive personality around honesty and integrity. MS Dhoni as a brand, embodies similar values and we found a strong fit to pursue this engagement. We're hoping #SettingNahinKi' becomes an inspiration for people to walk the right path, no matter how harsh the challenge appears to be."
When asked about the campaign, M S Dhoni said, "Life is all about the choices we make; and those who make the right choice deserve a salute. I'm glad Officer's Choice Blue Snacks is inspiring people to always stay "righteous" in walks of life, regardless of the difficulty of situation and severity of demands."
Arun Pandey, Chairman of Rhiti Sports that manages MS Dhoni's commercial interests, said "The whole nation looks up to MS Dhoni as an inspiration and this campaign is a sincere effort to laud the honest people of this country to chase their dreams the right way."
The TVC highlights the emotions that girls across the world go through when it comes to stereotypes attached to playing sports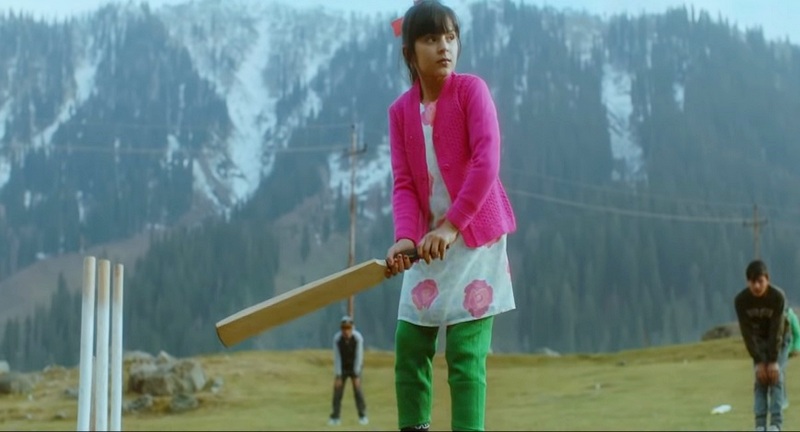 Star Sports has unveiled a new campaign for this year's ICC Women's World T20. The film captures the narrative of a girl who wants to play cricket but is denied the opportunity at first, until she decides to take initiative and show her ability to the world.
The TVC, shot in Kashmir, highlights the emotions that girls across the world go through when it comes to stereotypes attached to playing sports. From being picked in the local Sunday team or getting the opportunity to play, girls are often left out, despite possessing the skills to compete.
Built on the core thought of letting the bat do the talking, "Ab inka balla bolega", the campaign drives home the fact that anyone can excel at the world stage if given the right platform and opportunity, as seen by the 'Women in Blue' and their breakout run at the ICC Women's World Cup 2017.
The TVC has captured the hearts of millions already and is gaining an outstanding response with more than 7 million cumulative views across Star Sports' social and digital platforms. The film has also been widely liked, shared and spoken about by fans across India which is a testament to the belief that women have an important role to play as role models when it comes to shaping tomorrow's world.
Apart from the TVC, the campaign also urges us to encourage talent with an equal lens, irrespective of gender in every sphere of life, by launching the #GiftABat movement. This will not only inspire more women to take up sports but to also get their families on board to support their dreams. The idea stems from the fact that while a cricket bat is a very common gift for boys, it never features as a gifting idea for girls. There is no time like now to break this norm, and that is what this movement aims to do. It hopes to break gender stereotypes and bring about a change in society's mindset when it comes to women and sports.
Here, the "Bat" symbolizes opportunity or a platform or even a tool for the girl to prosper in the field she chooses to. The Indian women's team, led by Harmanpreet Kaur, will face New Zealand in their opening game of the tournament on Friday, November 09, 2018. Besides New Zealand, Australia, Ireland and traditional rivals - Pakistan are the other teams pitted in the same group as India.
Fans can catch all the action starting at 8.30 pm on Star Sports 1, Star Sports 1 HD and Hotstar.
Campaign video: