PepsiCo India achieves PET bottle recycling target
Initiative as part of Performance with Purpose 2025 goal, says PepsiCo Vice President

by
Published - 20-December-2018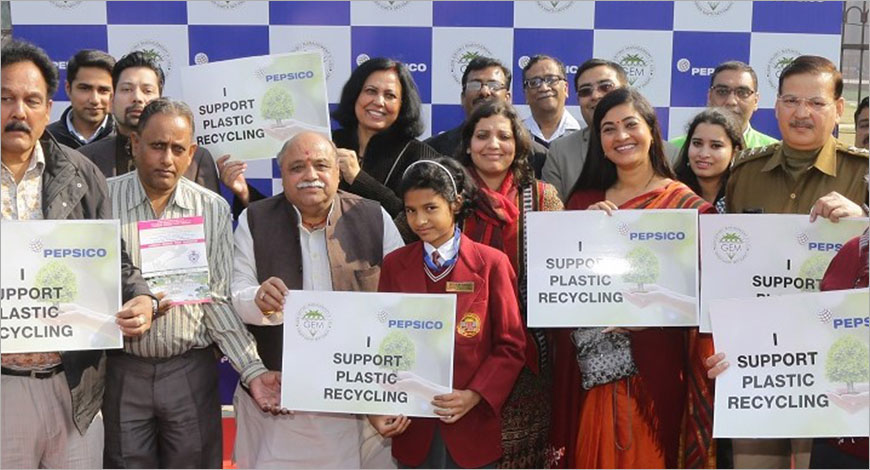 PepsiCo India has announced completion of its target for collection and recycling of used PET bottles, as part of its Extended Producer Responsibility (EPR) programme.
PepsiCo India's PET recycling initiative in partnership with Gem Enviro Management, set up Reverse Vending Machines (RVM), collection vans, electric rickshaws, collection centers and over 25 collection points across Delhi to enable the effective collection and recycling of used PET bottles.
In collaboration with the New Delhi Municipal Corporation (NDMC), PepsiCo India on December 20th celebrated 'Green Day' to raise awareness about responsible disposal and plastic waste recycling practices.
Alka Lamba, Hon'ble Member of Legislative Assembly (MLA) from Chandni Chowk, Ravi Kaptan, Municipal Councillor for Chandni Chowk, Ruchika Katyal (IAS), Deputy Commissioner - Sadar Pahargaj Zone, NDMC, Ram Mehar, (DANIPS- NCT of Delhi, Andaman & Nicobar Islands, Lakshadweep, Daman & Diu and Dadra & Nagar Haveli Police Service), Assistant Commissioner of Police, Neelima Dwivedi, Vice President, PepsiCo India and Sachin Sharma, Director, Gem Enviro Management, participated in the 'Green Day' awareness drive organised near the Red Fort.
"It is heartening to see the achievement of PepsiCo India and Gem Enviro in ensuring that PET waste is collected and disposed of in a responsible manner in the city. This is not only good for the civic society, but also promotes the welfare of waste-pickers who have been part of a marginalised section of the community," Lamba said.
Ruchika Katyal (IAS), Deputy Commissioner - Sadar Pahargaj Zone, NDMC, was also present at the inauguration. "I am delighted to see how PepsiCo India and Gem Enviro have come together to support initiatives for a cleaner, greener environment. We hope that such initiatives will encourage people to start responsibly disposing used PET bottles and help in attaining the larger vision of Swachch Delhi for all," she said.
Neelima Dwivedi, Vice President at PepsiCo India, said, "As part of our Performance with Purpose 2025 goals, we are committed to build a PepsiCo where plastics need never become waste. We are delighted to have partnered with Gem Enviro to promote consumer awareness and to enable the collection and recycling of used plastic bottles in the city. An important part of the work is to train waste pickers and aid their socio-economic development as they are an important contributor to the plastic waste management ecosystem. We want to thank the New Delhi Municipal Corporation for supporting this initiative to promote a cleaner environment in the city."
PepsiCo's Green Day awareness drive included Nukkad Natak (street theatre) performances, cleanliness drives and RVM demonstrations.
Sachin Sharma, Director, Gem Enviro Management, said, "We are very excited about this partnership with PepsiCo to enable greater recycling of used PET packaging in the capital city. While plastic waste management is a step towards the right direction to tackle the plastic pollution issue, it is also important to promote awareness among consumers to dispose used PET bottles in the correct manner. With this shared vision, this initiative aims to ensure collection and effective recycling of the PET waste and contribute in making this city cleaner and greener."
PepsiCo India has also started a pilot for its first-ever compostable packaging for Lay's and Kurkure across the company's sales touchpoints at the Indira Gandhi International Airport Terminal 3 in Delhi. The company has also resized the packaging for its snacks brands Lay's and Kurkure, while also reducing paper consumption in the value chain. For its beverage business, PepsiCo has launched non-returnable glass packaging for its beverage brands and has plans to scale up this format.

For more updates, subscribe to exchange4media's WhatsApp Channel- https://bit.ly/2QUdLCK
Brands such as Ola, Durex, Dairy Milk Silk, Zomato, Sunsilk, Netflix and even Mumbai Police, have all been using 'Gully Boy' memes to entertain the audience

by
Published - 8 hours ago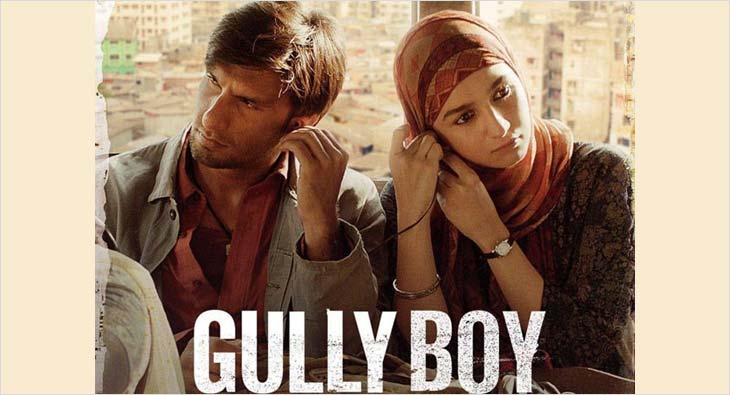 Remember the Rajdoot GTS 175 from the 70s? Yes, it is the same bike that was nicknamed Bobby. It has been close to 5 decades now but the Rajdoot GTS175 is still sometimes remembered as the "Bobby bike" from Rishi Kapoor's popular 1973 film Bobby. That's the power of Bollywood in India. The romance between Bollywood films and brands have only grown stronger over the years and director Zoya Akhtar has made sure she makes the most of it with her film Gully Boy. This new Bollywood release starring Ranveer Singh and Alia Bhatt has taken in-film brand placements and brand integrations to newer heights making it a case study for a mutually beneficial proposition for brands as well as films to follow.
Some prominent in-film brand placements have been done by brands such as true Caller, JBL, Adidas and Social Offline. The brands have been subtly blended with the film plot, but also smartly enough to make them stand out. True Caller, for instance, is used by Alia Bhatt to find out who was texting her boyfriend Ranveer Singh. Protagonist Ranveer Singh on the other hand who plays the role of an upcoming rapper from Mumbai's ghetto area in a scene is overwhelmed with the experience of shooting his first music video and giving him the feel of how professional music is recorded with premium speaker brand JBL. The new star of rap from Mumbai in the course of the film also receives a gift of the premium active wear shoe brands Adidas. Lastly, playing a very important part of the film is the concert where Singh gets his big break, which takes place in the Social Offline Café.
However, it is not just in film promotions. From brands like Ola and Durex to Dairy Milk Silk and Sunsilk, from Zomato to Netflix and even Mumbai Police, all have been using 'Gully Boy' memes to entertain the audience.
"The brands have multiple effects on the popularity of the film. While the film does its promotion, each of the brands they have associated themselves with also actively promotes the film in their advertisements across media be it print, outdoors, television or digital. This adds up to the buzz being created around the film and in a situation like this, both the brand and the film gain from the situation leveraging each other's popularity," said brand expert Harish Bijoor, CEO, Harish Bijoor Consults.
Some of the brands who ran campaigns and offers around the film included JBL, Social Offline, and Ola. While SocialOffline has painted Gully Boy graffiti's across 10 of their outlets in India to bring about the rap battle scenes from the movie shot at Todi Mill Social and also designed a special Gully Boy, speaker brand JBL has started a contest where winners stand a chance to meet the cast of the film on buying their speakers.
The film that has its own app allows users to record their rap and send in entries to win prizes also has a partnership with Ola. Rap recorded on board an Ola cab and uploaded on Ola's Facebook, Twitter, or Instagram page also stand a chance to win prizes.
Breaking it down further film trade analyst Atul Mohan said, "Depending on the air time given to the brands a certain amount of charge is agreed upon. All of these brand integrations put together, bring down the production cost by a certain percentage. The concept is an old one. In recent times, Koi Mil Gaya is a film that used brand integrations a lot with getting Nescafe, Pepsi, Bournvita and other brands on board. But Gully Boy has used the tool a lot more effectively and aggressively. This trend will only pick up more from here,"
The Head of Marketing at VIP Industries Limited says that Caprese's primary TG is the young and married women who wish to indulge in the latest fashion trends at an affordable price by
Published - 9 hours ago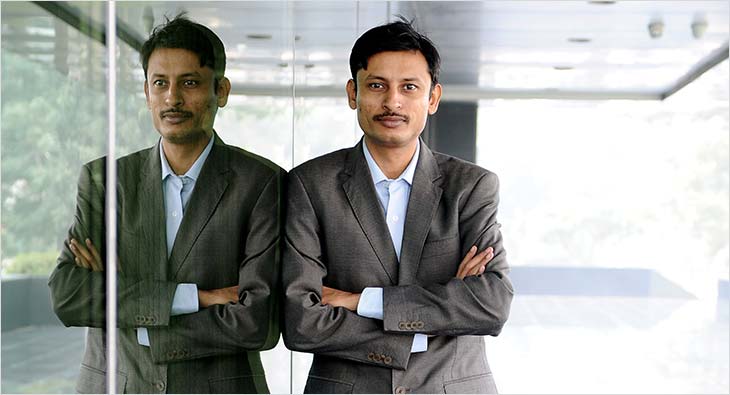 Caprese, the handbag brand from VIP Industries, recently launched its Summer Resort '19 collection 'Qo'shilish' in collaboration with fashion designer Payal Singhal at the Lakme Fashion Week. Anirudh Pandharkar, Head of Marketing at VIP Industries Limited, says that Caprese's association with Lakme Fashion Week has grown stronger over the years and with every passing season, the brand's engagement has become increasingly synergistic and integral.
"The association has a lot more to it beyond launching the season's collection at the Lakme Fashion Week. The association has evolved to incorporate on-ground activation programmes to connect with the fashion audience frequenting the event," he says. He adds, "The association has definitely helped us position Caprese as a premium, fashionable and accessible brand to our target consumers. Since fashion week is a hub for fashion from all around the world, our association with them has helped establish the fashion credibility of Caprese."
Another long association the brand has had is with actor, Alia Bhatt – Caprese's brand ambassador since 2014. Commenting on how the brand has leveraged this partnership, Pandharkar says, "Alia is our Caprese Girl. She has an extremely inspiring sense of personal style, which further helped us launch the CapreseXAlia collection. She is the best fit for the brand as she embodies the style of today's modern woman."
Defining the TG, he says that the primary TG for Caprese is the young and married women. Being an affordable fast fashion brand for the young, Caprese's marketing and communication is centered around the young woman who wishes to indulge in the latest fashion trends, and seeks fashionable goods at an affordable price.
Building on the TG preferences and consumption patterns, he says, "A Caprese consumer prefers flaunting her bags as per the occasion and thus needs to buy an eclectic range of handbags suitable for every occasion. This insight plays a crucial role in establishing a consumption pattern. We are a mid-premium brand catering to precisely these needs of the consumer. Our media mix is a good combination of TV, print, online and social media."
Talking about the challenges in reaching out to the TG he says, "From the brand's lens, our target audience is tremendously media savvy, and traverses multiple media vehicles comfortably. For Caprese, finding the right mix of influencers, media vehicles and their genres proves to be slightly challenging at times."
The brand has seen strong growth with a CAGR of above 40%, as result of diversification of product mix and advertising. The overall growth has also benefitted from increase in the number of working women, increase in disposable income, increased exposure caused by the internet, development of retailing and specialty stores and growing acceptance of handbags as a lifestyle product.
The RS series will have multiple drops throughout the year, with each telling their own stories of reinvention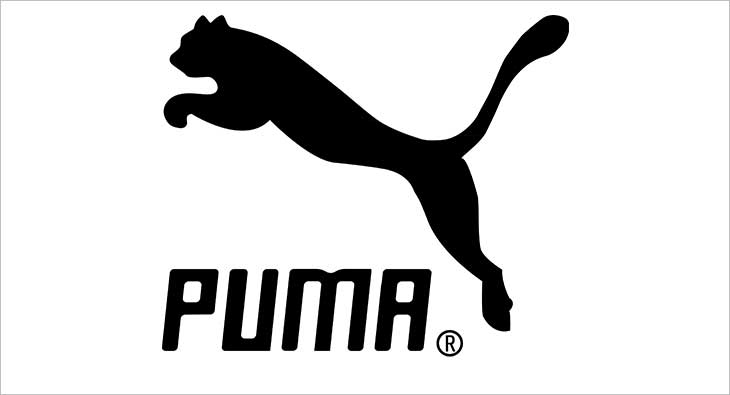 Puma India kick started the season with an exclusive launch for their new RS-X range at Khar Social in Mumbai on Saturday 9th February. Nodding to the '80s, the experiential pop-up space showcased the rebooted PUMA RS (Running System) range of sneakers while narrating stories of extreme reinvention. The exclusive event was attended by celebrities, sneakerheads, press, and industry movers and shakers.
The event saw not just the reinvention of PUMA's RS shoe but of a unique movement in sneaker culture by partnering with influential, individuals and institutions that push culture forward. Celebrating reinvention and retro-futurism, PUMA created a space that epitomizes "old meets new". With musical performances, art displays, gaming consoles and more, PUMA India has elevated the RS-X experience.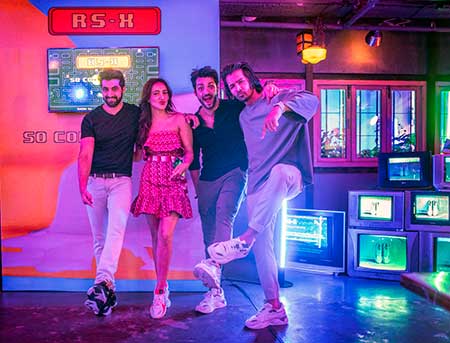 L-R: Akshay Oberoi, Neha Sharma, Karan Wahi and Harshvardhan rane
Khar Social was revamped with RS-X sneaker art, installations, quirky photo booths, and surreal projections. Taking the attendees back in time with cool retro experiences, PUMA had a claw machine filled with Hot Wheels toy cars and a DDR music video game.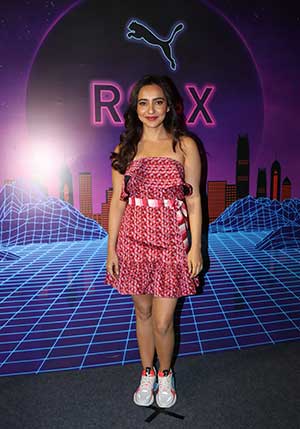 Neha Sharma
Adding further to the experience, PUMA, played host to artists such as Priyesh Trivedi a.k.a Adash Balak, Nishaant Fogaat, Tejas Niar, Big Fat minimalist- Anniruddh Mehta who created their artistic rendition of the RS-X shoe, which were displayed in capsules and audio-visual units around the venue.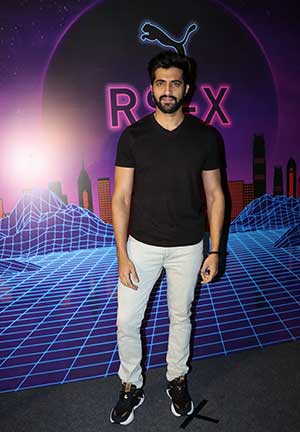 Akshay Oberoi
The mezzanine floor of Khar Social was what created the most noise with a display of the all-new RS-X drops. A centre table displayed the immensely popular and much – awaited RS-X Hot Wheels collection on a very cool Hot Wheels track. A trophy wall cabinet proudly showed off the RS-X Trophies and a super slick wall installation dangled the RS-X Toys sneakers. An augmented reality photobooth added an interactive element to the display. A stack of nine televisions brought to life the RS-X OG sneakers. The 'So Collectables' Pac- Man video, based on the original 1980's phenomenon, streamed a game in which Pac-Man was on a mission to snap up all the RS-X kicks in the maze. Guests were treated to live performances by Major C followed by Aniruddh and Tejas.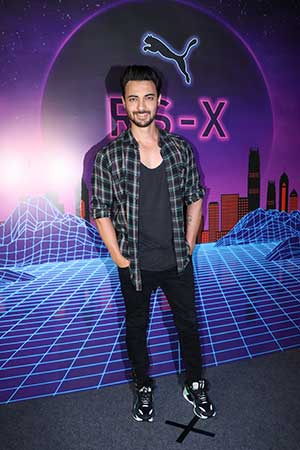 Ayush Sharma
Back in the '80s, the original RS (Running System) was PUMA's innovative, high quality cushioning technology. Today, the brand has rebooted the RS design to create the RS-X – inspired by sport but made for the street. X marks extreme, exaggerated, remixed. The RS-X tells stories of reinvention to the extreme with its bulky design, material mixes, and bold color palette. With RS-X, PUMA takes its collab game a notch higher by partnering with brands that echo the same language with exciting iterations of the RS-X.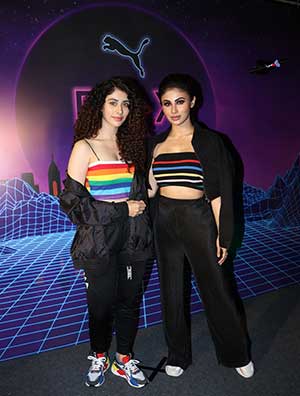 Warina Hussain and Mouni Roy
The RS series will have multiple drops throughout the year, with each telling their own stories of reinvention. Stay tuned to @pumaindia on Instagram for more cool updates on the RS-X collabs dropping next. Available at PUMA.com and PUMA stores across India.
Priced at Rs 7390, it also allows listeners to enjoy a personal collection of songs by plugging in a USB drive or running songs from your phone via Bluetooth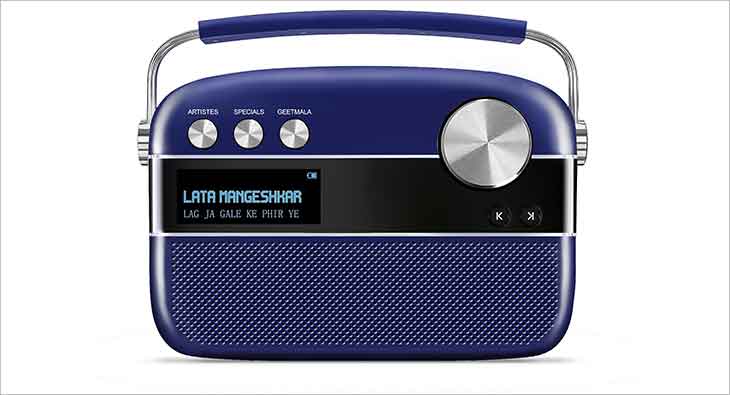 "Aae meri Zohra Jabeen" or "Tujhe Dekha toh ye jaana sanam.." Don't these melodies refresh memories of love and romance? There is no better way to express love than music! And if it is old Bollywood melodies, it just adds cherry to the cake. Make this Valentine's evening all the more romantic with a gift of love this year– gift Saregama Carvaan.
No matter what age bracket you fall in or how many years you have been together, an expression of love is always important to make your life happier and Saregama Carvaan is a perfect gift that becomes part of both of your lives and keep the love quotient alive.
Pre-loaded with a curated selection of 5000 evergreen Hindi songs, Saregama's Carvaan Premium brings all-time favourites – right from Ameen Sayani's Geetmala to R.D. Burman's lively hits, to the popular tunes of Kishore Kumar, Lata Mangeshkar, Asha Bhosle, Mohd Rafi and Mukesh – each category will surely take listeners down a nostalgic memory lane into the golden era of music. It also has the charm of the old-world radio which enables you to switch to your favourite station.
Priced at Rs 7390, it also allows listeners to enjoy a personal collection of songs by plugging in a USB drive or running songs from your phone via Bluetooth. Whether It is your girlfriend or mother, husband or grandfather, express love to everyone this Valentine's Day with Saregama Carvaan!
New Protinex Lite promises to cater to today's health conscious consumers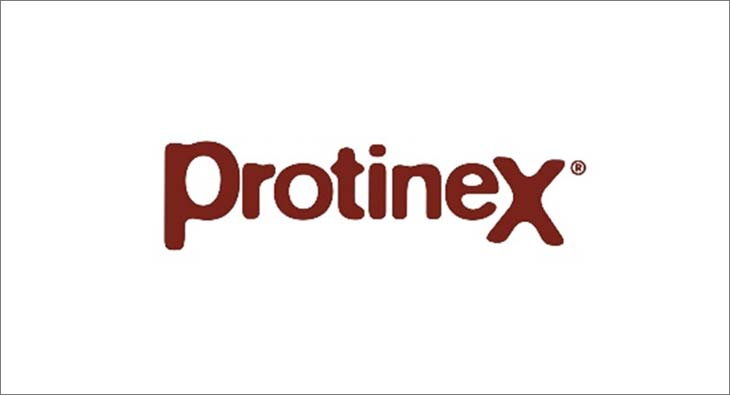 Protinex launches high protein nutrition drink with zero sugarNutricia International Pvt Ltd (Danone India), with its mission 'to bring health through food', has introduced to its nutrition portfolio Protinex Lite.
New Protinex Lite promises to cater to today's health conscious consumers who seek the benefit of both High Protein and zero sugar. Protinex Lite comes with a formulation of Zero Sugar, Low GI, High Fibre and 27 vital nutrients with an aim to address protein deficiency among adults in India.
Himanshu Bakshi, Director - Marketing and HCNS, Danone India said, "Food companies have a vital role to play in enabling healthier lives through healthier food choices. We strive to meet the needs of Indians through health-focused product offerings responding to today's and tomorrow's food trends. Launch of products like Protinex Lite answers to the ever-expanding consumer need landscape with compelling, differentiated USP of Zero Sugar & High Protein."
Nandan Joshi, Head – Nutrition Science & Medical Affairs, Danone India said, "Some people believe that Protein supplements are only for specific medical conditions, which is not true. While some may be more suitable as per one's health needs, not many people are aware about the right amount and type of protein to consume. This is important because meeting one's daily protein requirement is essential to maintain good muscle health. In special cases, such as, diabetes and obesity, it becomes necessary to consider options that have no added sugar."
"Protein is an important nutrient of my daily diet and with the new Protinex Lite, I am positive that not only will I be able to meet my daily protein requirement but also do it in a better way with 'no sugar'. I am truly proud of my association with Protinex and I hope to continue to spread the message of protein rich diet for active lifestyle & good health amongst the masses," said Protinex brand ambassador Mahesh Babu.
"Danone is making concerted efforts to build the importance of Protein in Muscle Health, we truly believe that poor Muscle Health is a big health concern that Indians need to focus on. Protinex recently launched its new campaign #ProtinexForMuscleHealth to establish the importance of protein for good muscle health among Indians," Himanshu Bakshi said.

The Valentine's Day posts soon got a #PlotTwist with both of them revealing the identity of their true love - beverage brand Pepsi®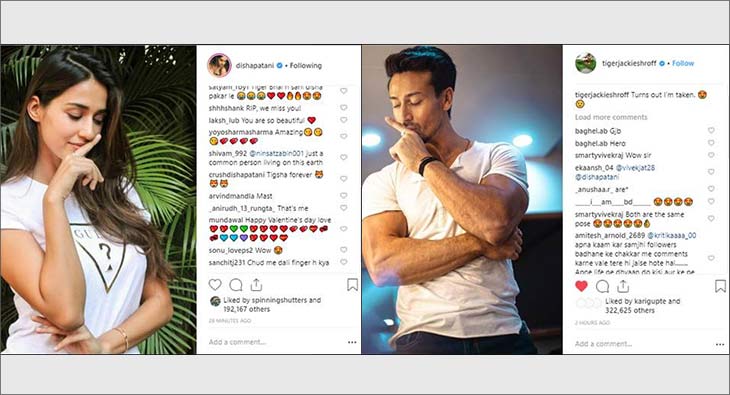 It's that time of the year again when Instagram is full of Valentine's Day photos. But two pictures in particular took social media by storm today. Bollywood's favorite stars of the new generation, Disha Patani and Tiger Shroff took to Instagram to share pictures of their rings.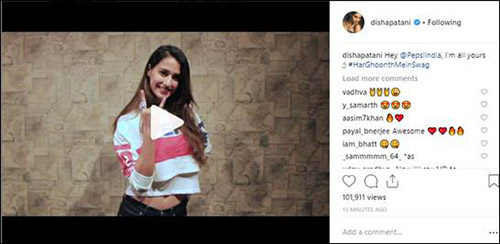 Disha captioned hers' 'Someone popped the question, and I said yes', while Tiger's post had the caption 'Turns out I'm taken'. The Valentine's Day posts soon got a #PlotTwist with both of them revealing the identity of their true love - beverage brand Pepsi®.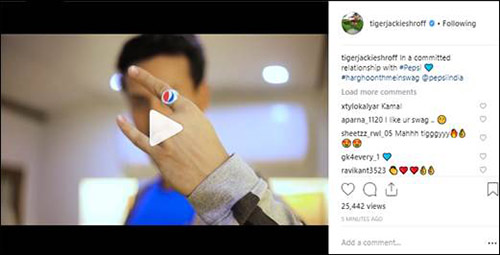 Disha declared her love for the brand through a post which said "I'm all yours", while Tiger confessed he couldn't get enough of the brand's swag.
The handbook will be sold on Amazon and Flipkart, and at select  Café Coffee Day outlets
Britannia's Little Hearts biscuit brand is making an industry-first move by unveiling its one-of-a-kind Heartbreaker's Handbook.
Building on the existing brand message that encourages teens to break some hearts, the illustrated handbook is a step-by-step guide to breaking hearts like a pro.
The Heartbreaker's Handbook will be available for purchase on Amazon and Flipkart. Teens can also find the Handbook at select Café Coffee Day outlets across the country.
The illustrated Heartbreaker's Handbook provides the do's and don'ts of casual dating, witty comebacks that portray confidence and break up inspiration. The Handbook is the perfect companion for India's savvy, digital-first generation.

Ali Harris Shere, Vice President – Marketing, Britannia Industries Limited, says, "Little Hearts is not just a biscuit, it is an emotion. The unique heart shape of the biscuit has been evolved its messaging for today's teens by encouraging them to break some hearts. Hence, taking a leaf out of this thought is our Little Hearts Heartbreaker Handbook. This is one book which doesn't give the same stale-mushy love and relationship advice. We decided to take on the challenge — kill all the mush and give teens a 101 guide to breaking hearts."

Priya Shivakumar, National Creative Director, JWT, said: "Little Hearts wanted to reconnect with their audience with a fresh new take on love. The time was right for a different conversation to capture the imagination of today's too lucky in love generation - " Break some hearts".
To help decode this cool new language, we designed the heartbreakers handbook. #Breaksomehearts 101 – a step-by-step guide to breaking hearts like a pro. It's a light breezy and funny guide to navigating relationships today with pointers on saying no without being rude, tips on friendzoning, rebuttals for pick-up lines, ways to get out of dates with fun things to do and discover on each page - break-up cards, stickers, songs with a twist and lots more."
Social Offline has painted Gully Boy graffitis across 10 outlets in India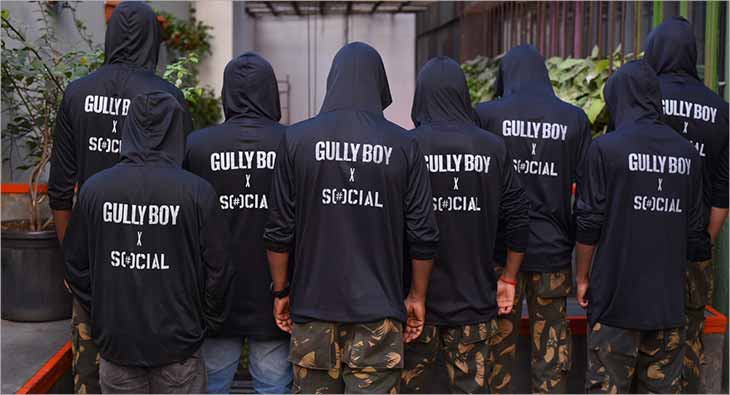 Social Offline has collaborated with 'Gully Boy'. To take the association to a different level, SocialOffline has painted Gully Boy graffitis across 10 outlets in India (Mumbai, Delhi, Bangalore, Chandigarh and Pune) to bring about the rap battle scenes from the movie shot at Todi Mill Social.
They will also have a special Gully Boy menu, including Mumbai's famous street food like Rapchik Pao Bao, Keema Dhamaka and Ekdum Mast Momos. The staff will also be donning the Gully themed hoodies.
Big-ticket events such as General Elections, the Cricket World Cup, and of course, the Indian Premier League expected to boost advertising this year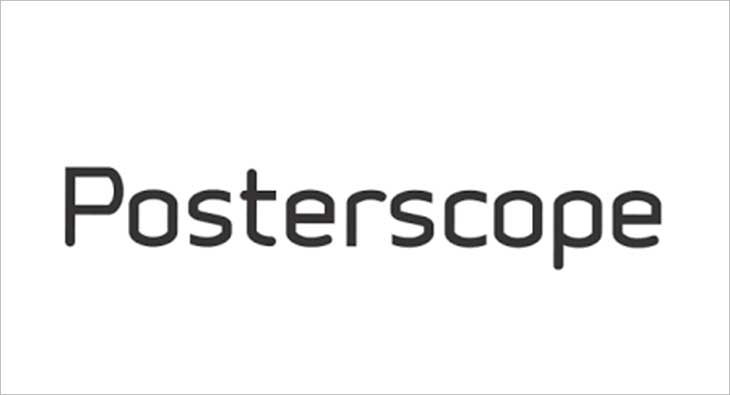 In unison with the seismic changes that the industry is witnessing across the media, marketing and communications community, out-of-home is also transforming at pace and is presenting many new and exciting opportunities. Consequently, 2019 is expected to be another important and exciting year for OOH in India. The expected growth rate stands to be anywhere between 12% and 15%.
Posterscope India, one of world's leading location-based marketing specialist - from the house of Dentsu Aegis Network, expects disruptive growth this year which is full of events that have historically boosted advertising. These include the upcoming General Elections, the Cricket World Cup, and of course, the Indian Premier league among other marquee events, the agency said in a statement.
Digital out-of-home (DOOH) inventory will continue to increase and reach the levels of respectability it deserves while its share of revenue will see a significant rise. New categories of advertisers will come to the fore and dislodge some traditionally strong advertising categories. Meanwhile, newer infrastructure will provide varied and interesting advertising options.
Below are some of the key developments that Posterscope believes will continue to drive OOH's rapid evolution:
Data Driven OOH
Campaigns will be driven using data that go beyond demographics to online behaviour, card transactions, app usage and location analytics to decide where the OOH ads should appear.

ROI-led OOH
ROI will be the driving force in the next 12 months. Posterscope India expects to see boundaries in OOH being pushed through digitisation, automation, scientific planning tools, machine learning and cross-media collaborations to drive and achieve returns that are in line with other media offerings.

Growing Digital OOH
With DOOH inventory increasing, advertisers can now unlock at scale the flexible capabilities of DOOH by running creative bespoke to key triggers such as time, audience and weather. Posterscope's ROOH digital OOH exchange is pioneering efforts in this space.

Cluttered event Calendar 2019
The year being a particularly busy one in terms of large ticket events from sports, entertainment and even elections, we believe there will be a surge of investments from a varied base of advertisers.
Location Intelligence
As locations-based marketing specialists, Posterscope India believes in its ability to act as a common thread to tie multiple data sets together to create a clear OOH story about what's changing the way out-of-home is being offered.
Smart Cities
A new area of urban development is upon most major cities globally, and in India, this is coined under the ever-ambiguous term and scope of 'Smart Cities'. The way in which technology will redefine everyday tasks, transport and logistic services is now becoming a reality. Via partnerships with leading smart city development organisations, The Digit Group and DG Cities, Posterscope India is creating opportunities and encouraging brands to lean in, learn and redefine how this investment can last a lifetime.
Disruptive OOH
Consumers are now always connected with more than 90% of OOH consumers using their phone whilst OOH in each week. In addition, we spend over two hours every day on social and messaging platforms sharing the things we stumble across and catch our eye in the OOH space. Now more than ever, disruptive innovations can deliver attention and engagement far beyond where it stands in the real-world through digital sharing.
Says Fabian Cowan, Director, Posterscope India, "In a fast paced ever changing out-of-home ecosystem, having informed intelligence of what are going to be the drivers of change is critical to our offerings and client associations. We firmly believe that we have the leading technology platform, the best planning tools, the strongest data and analytics capabilities, the most advanced automation programme, the broadest and most diversified view of the out-of-home channel and, most importantly, the best people to manifest and deliver the best ooh solutions."
Haresh Nayak, Group MD, Posterscope – South Asia, adds, "As industry leaders we are driving change across the medium. Our predictions are not only based on year-long research and a close watch on trends but also based on our understanding of how cities and consumers transform with advancements in technology, access to data, infrastructural developments and evolved travel patterns. 2019 is poised to be a very exciting year for OOH and our predictions depict that amply."
At the launch of the Pitch Madison Advertising Report 2019, Katre, Head of Brand, Strategy and Campaigns, Uber Eats India, spoke on the need to identify what needs to be done differently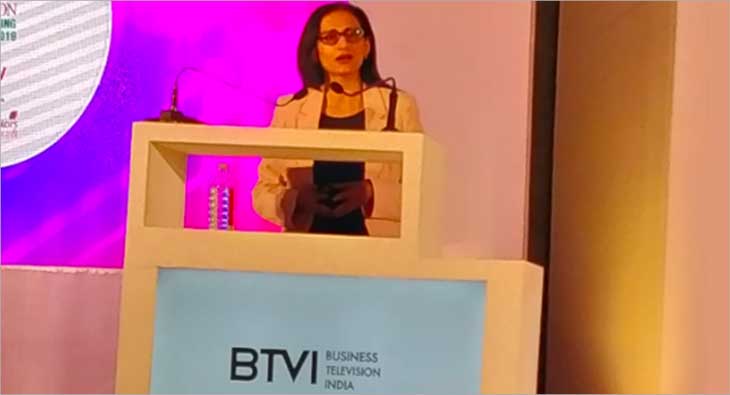 Namita Katre opened her speech at the release of the Pitch Madison report, saying millennials were actually driving the consumer force.
Speaking about the challenges faced by marketers, Katre said: "Nearly 130 million people have been internal migrants in India. It is a mind boggling number as people are nomads within our country and we equip ourselves to talk to them differently."
"Today, we cannot launch a new-age business and come into the world with existing assumptions about the consumers, the audience, and the products. That is the biggest flaw we could make as business people or marketers. And therefore, it is fundamentally the time to contemplate and re-examine what is it that we need to do differently."
Consumers and businesses have sort of cognitive behaviour and pre-conceived notions about their needs, she said. "How they pan out in terms of actions and how it's actually consumed by products or services is one of the challenges for us as marketers. While businesses need to change, we also need to reframe the consumer needs," Katre added.
According to Katre, technology and capability are going to keep evolving and consumers are going to adopt and adapt those.
Speaking on personalisation, Katre said, "The consumers while they are inundated with information, they are also inundated to make choices for them. They are experts in their own rights."
"Online food delivery business has been evolving. The key cultural shifts like internal migrants, more women among the working population, and sanction for outside food are some of the cultural changes that are making the online food delivery business thrive," said Katre.
"Within this cluttered space, what the consumers are looking for is frictionless experience and every small incremental innovation like a product feature or re-order button is actually getting the consumer hooked onto the brands," Katre signed off.