EEMAGINE 2013 gets underway in Jaipur from today
Bigwigs of the events and entertainment industry converge at Jaipur from Sept 5 to 7 to discuss the challenges & opportunities, besides awarding the EEMAX winners by
Published - 05-September-2013
EEMAGINE 2013 gets underway in Jaipur from September 5. Over the course of three days, the convention will cover all aspects of the events and entertainment industry and will culminate with the EEMAX Awards.
The events and entertainment industry has almost doubled in the past few years. Addressing the opportunities and threats concerning this industry will be industry gurus from India and abroad. Rob Norman, Music Agent – Creative Artists Agency (CAA); Jaya Row; Roshan Abbas, MD, Encompass and media entrepreneur and film director; Raghu Raman, CEO - National Intelligence Grid, Mahindra Group; Ajeet Bajaj, MD, Snow Leopard Adventurers; Antti Ohrling, Country Director, Rovio Entertainment/Angry Birds; and Min Chang, President Asia Pacific, Diversified Agency Services, Division of Omnicom Group are among the many who will share their insights and experiences at the event.
EEMAX Awards have been attracting the industry's best to showcase their worl. The entries for the Awards this year underwent intense scrutiny by a jury panel comprising industry stalwarts such as Ajay Kakkar, CMO, Aditya Birla Group – Financial Services; Jyotsna Makkar, CMO, Microsoft India; K Ramakrishnan, President - Marketing, Café Coffee Day; Nalin Kapoor, Senior GM and Group Head - Marketing, Hyundai Motor India; Raj Nayak, CEO, Colors - Viacom18; Ravi Bharadwaj, Executive Director – Marketing, Dell India; Tarun Katial, CEO, Reliance Broadcast Network; and Tushar Vyas, Managing Partner – South Asia, GroupM.
The EEMAX Awards and EEMAGINE were established by the Event and Entertainment Management Association (EEMA). While EEMAGINE brings together the industry gurus, it also gives budding talent an opportunity to learn from the honchos through the student council. EEMA has selected 25 students out of all the participants, who will be sponsored to attend the 2013 convention.
Dawar, Managing Director, Accenture Strategy explained that in a digitally disrupted and interconnected world, trust can erode in a matter of days

by
Published - 2 hours ago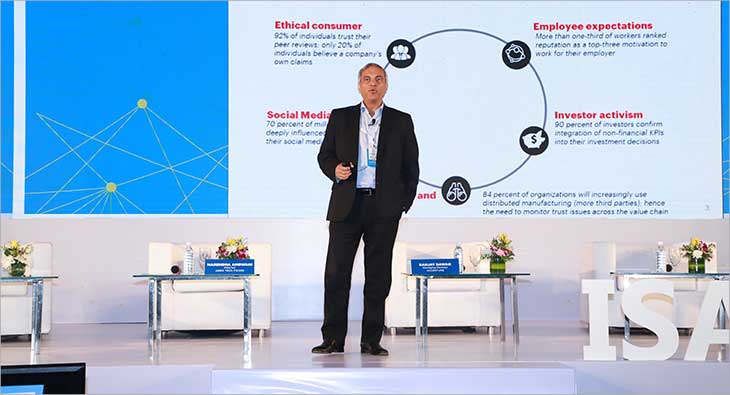 At the second edition of ISA CEO Conference, speaker Sanjay Dawar, Managing Director, Accenture Strategy, said trust is extremely important for employees, employer and the consumer and achieving competitive agility in an interconnected world.
While corporations today are focussed on profit and growth, growth in both revenue and market value, there is seldom being a mechanism to actually quantify how much weightage needs to be given to entire element of trust and sustainability addressed Dawar when speaking on the topic 'The Bottom Line on Trust - Achieving Competitive Agility in an Interconnected World'.
Talking on the importance of trust, Dawar points out, "We have a system which is evolving and where employees are expecting the companies to be ethical in the way they do business. The employers see the reputation of the company before working with them as top three parameters as far as choices are concerned. On the other hand, the consumers today almost 90 per cent listen to the peer group. And, only to the extent of 15-20 per cent will actually believe what the company has said."
He further attributed, "To investors, who are now starting to put in a number of non-financial parameters into the evaluation of cuttings and we have had example in India where a Scandinavian company which helped at equity stake in one of our metals and mining company withdrew because of the news that company was not handling its ecosystem appropriately to suppliers. If, you actually look at it this entire circle gets influenced by domain called advertising. Today, 50 percent of the population is millennial. Sixty per cent of the population wants to work for the company which has social status. Sustainability and trust comes to fore and play an important part."
Dawar explained, "The companies need to stop thinking about only profitable growth. In order to put some sense how important the trust is we ran a global survey of 7,000 companies, 20 odd industries and the whole idea was that let's take the cross section of the ecosystem of the business community and let's try and see if we can make some sense of this trust factor and add value to it."
One cannot do away with fake news. It's important to detect, investigate and respond, added Dawar.
Discussing what it means to quantify trust- called competitive agility, Dawar said, "Competitive agility the way we define it is not just about growth, not about profit but it's also about the license to grow which your employees are asking for, your customers are demanding, your investors expect. And, therefore today what you need is a trusted company which look at all these parameters."
"So, it's not just enough to have profit and growth but also need sustainability and trust. And how we define sustainability and trust? Well it's all about what we are doing for environment, what we are doing for society, and what are doing in terms of governance to control and to effect from the ecosystem," added Dawar.
Dawar asserted that trust can be divided into three levels - societal, environmental and government related. One must remember that one in every two companies could be impacted by trust event over the course of period, pointed Dawar.
He further emphasised that drop in trust impacts the bottom line adversely. Therefore, building trust is a very hard exercise, and pay back is not much but it does not mean a company should stand still. "In a digitally disrupted and interconnected world, trust can erode in a matter of days."
At the second edition of the conference, Kataria, CEO - India, and SAARC, Godrej Consumer Products and Chairman, ISA, spoke about the seven paradoxes in the industry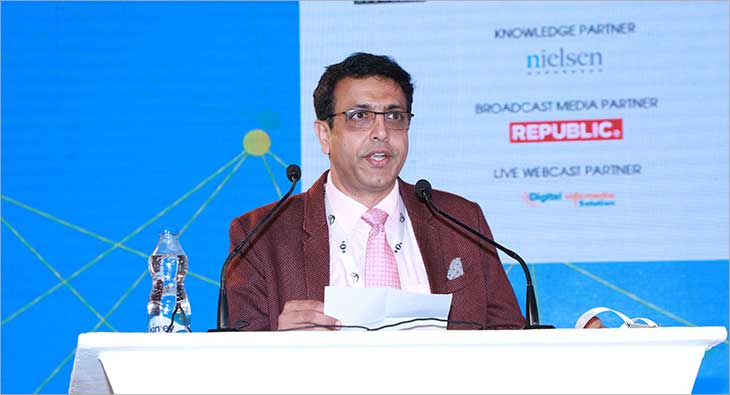 Indian Society of Advertisers (ISA) had its second edition of ISA CEO Conference yesterday and the theme was connectedness paradox. Sunil Kataria, CEO, India and SAARC, Godrej Consumer Products and Chairman, ISA, set the ball rolling at the conference with a detailed listicle on what are the many paradoxes panning around different organisations. The first one is Scale VS Intimacy. "We are finding that with connectedness you can intervene consumer at a very personal level. You can influence the consumers at an intimate level and influence them," Kataria explains.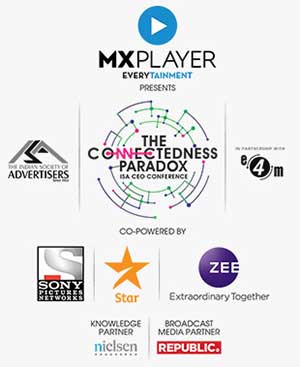 Moving on to the next paradox, "The second paradox is Data Vs Insight. India today has lowest data rates in the country. More and more data leads to less insights. We have to train teams to create meaningful insights," Kataria points out. The third paradox is Micro targeting Vs Priavcy. "We need to be careful of not infringing the privacy of individuals. Bombarding consumers with messages is not very constructive," he said.
The fourth paradox listed out by Kataria is Human interaction VS Digital touch. "The whole piece of convenience is well established. But consumers desire a human interaction," Kataria explains. He then points out the fifth paradox, "Established scale brands Vs Insurgent brands. There is a change in consumer behaviour. They are willing to experiment with newer brands," Kataria reveals.
The sixth paradox, as explained by Sunil Kataria, is Short Term Vs Long term. He explains, "One thing I have seen all the metrics are in moment action trends. Brands are built for long term and to be relentless towards making it big." He also adds, "Brand building happens over a long term. There have been multiple brands which has been relentlessly building brand equity assets. So the big question really is how organisations balance the short term of here and now. It's a very critical piece of thought."
The last, and as per Kataria, the most important paradox is Legacy organisation VS Agile enterprise. "Legacy organisation has certain kind of business structures. Connectedness requires a great amount of agility. Who doesn't want an agile organisation? You ask any leader I want to build an agile organisation. There are two hard truths that stop these organisations from being agile. All large organisations are built on two kinds of cost focus. One is the cost of excess capacity and second is the cost of excess capability. A huge focus is on how to minimize these two costs. There is one cost that we have never built in our model is the cost of delay. That never transpired in our minds at all. If the legacy organisations have to become agile, they to put cost of capacity and add cost of delay to it. Once you start doing that you will start building your structures."
Kataria sums it up saying, "An Agile organisation is defined only by the least common denominator of the agility. That is the big paradox on how do organisations move from only being experimentally agile organisations to agile at scale and finally becoming a fully agile enterprise. So in a nutshell, if you look back, these are the six big paradoxes which the connectedness is throwing for business leaders across the industry."
At the ISA CEO Conference 2019, industry experts shared their views on how brands can connect with their consumers and think of holistic ways to tackle the advertising ecosystem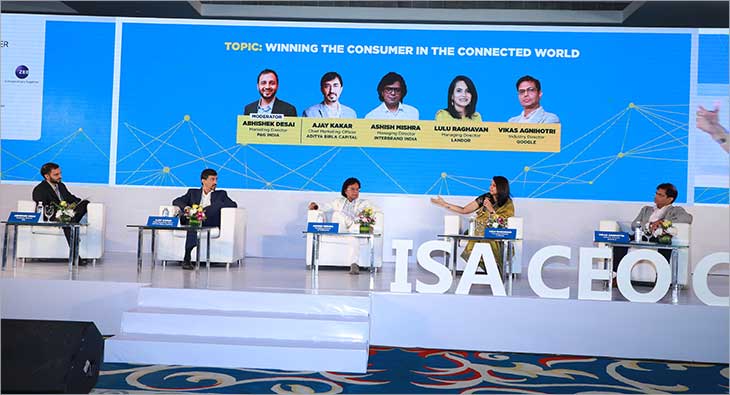 The world that we live in is very much connected as compared to the past. The world has evolved and our consumers have evolved too. The Indian consumer is extremely versatile and hyperlocal with different preferences. There is no one-way strategy to publicize a brand, which makes it even more challenging to connect with the consumer and gain leverage for the brand.
The first panel discussion of this year's ISA CEO Conference was on 'Winning the Consumer in the Connected World' which was moderated by Abhishek Desai, Marketing Director, P&G India, ISA Executive Council Member. The panel had a group of esteemed speakers who are in charge of leading world-class companies.
There are new emerging trends evolving in this interconnected world. Opening the discussion on connectedness and changing trends, Ajay Kakar, Chief Marketing Officer, Aditya Birla Capital stated, "The biggest trend that I see is the paradox of what we know and what we do. In our industry we all know what needs to be done, we attend conferences that give us great insights but we don't carry them to our organizations. We don't wear the consumer's hat and don't listen to them. If we listen we don't act on it".
There are barriers between the brand or marketer and the consumer. "In the past, we united the creative and the media functions of an agency. Marketers yet regret that they had to deal with two people rather than one. Today, it is not the same it is possible that they interact with more than ten or 50 people. Media is fragmented and so is digital. How can we have a fragmented set of people looking back at us and saying lead us to the promised land, when the marketer is actually hoping that you will lead them to the promised land. If you look at it from this hat that I wear we should have taken a step back and done things in a reverse direction. The consumer speaks to us all the time, we just need to listen", commented Kakar.
The audiences have changed and evolved. It is time for brands to reinvent their organizational structures as well. Ashish Mishra, Managing Director, Interbrand India giving his advice on the ever-changing world said, "The evolution has gone from the age of identity to the age of value, to the age of experience to the age of 'You'. It is essentially about people using technologies designed for their lives. It's about people using technologies for micro-experiences. Within this construct, the organizations that have followed the structures of the erstwhile generations struggle to find their way. Organizations need to look at how they can use brands in a better way.
Brands should integrate the experience from technology to people and interface the internal culture and values". Using this outlook brands need to reinvent their organization. Lulu Raghavan, Managing Director, Landor Associates stated, "The way to build a brand is their touch points. Whether it is the call centre touch point or the retail touch point, each of them very strategically service through consumer messaging. We need to use experience and digital technologies".
Brands also need to pay special attention to female consumers as they cover a large part of the Indian population. "Winning in the interconnectedness world is now about being relevant and relatable to the female consumer", remarked Raghavan.
Due to the ever-changing eco-system of marketers and consumers, the traditional models are being challenged. Brands are still focused on advertising. They need to create an entire C2B experience and use the power of digital media to signal what the brand stands for and have an engaging connection with the consumer. Speaking about this phenomenon Vikas Agnihotri, Industry Director, Google said, "We should respect the privacy that the consumers demand as well as respect the fact that they do still need the marketers to understand their preferences". Brands need to strike off old models and going forward reinvent their strategies. "We are still focused on advertising, but how about taking a 360-degree experience?", commented Raghavan.
At the end of it, how does a brand win the attention of their consumer? Raghavan remarked, "We need to be truly in touch with our consumers for winning in the interconnected world". Brands also need to work on creating quality content that can connect with the consumer. Agnihotri rightly stated, "Content still remains king".
Lastly, what can the organization do in terms of their business strategies? "Organizations and brands need to find a fit. The consumer is using the technology of the brand to create their lives, you need to define yourself and be a connected service. The best thing to do is to reinvent yourself", remarked Mishra. Raghavan commented, "We need to use the meaning of the brand to shape the experience of the consumer".
Indeed, consumers, today connect with a brand that has the same set of values as they do and brands need to integrate that in the way they advertise and market their product or service. Brands need to have a holistic experience to be personalized. "The opportunity ahead is massive the road ahead is complex, you need to choose a partner wisely", concluded Agnihotri.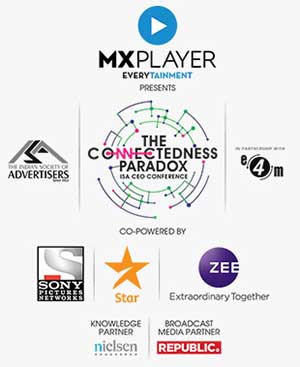 Manish Tiwary, Vice President, Amazon India spoke on 'The new battle place in an interconnected world'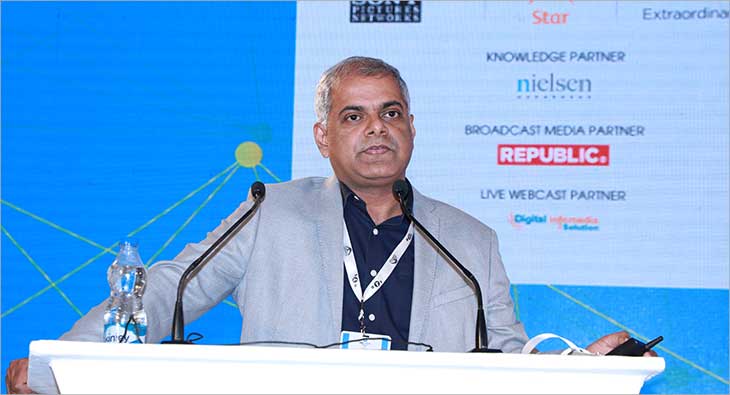 Speaking at the ISA CEO Conference in Mumbai, Manish Tiwary, Vice President, Amazon India said that one can launch any product whether it is a TV, soup or garments using data. He spoke on 'The new battle place in an interconnected world'.
Tiwary who started his career with Hindustan Unilever spoke about how Amazon has changed the way India buys and sells products. "Amazon is a five-year-old company in India. It has a simple vision: we want to change how India buys and sells. We'll do it the Indian way and with what works for our Indian customers as well as our Indian sellers."
Tiwary gave several examples of how the way the marketing works has changed over the years. "In 1996, at Unilever, we had a very large presence in cold cream and we had Lakme as a competitor and someone said we want to launch a lotion, I didn't know what to do. And it took me a year and I depended on data sources. What was really difficult was that at best I could do was group discussions to understand what kind of customers they were looking for. I had no quantifiable sources. And time and again, it came back to marketers gut."
He added, "Rewind to 2014, Pete Lau and Carl Pei approached Amazon who wanted to get into the mobile phones business. We asked them have you ever made a mobile phone and they said no, we asked them why Amazon, they said you have all the data - that company today is One Plus.
It is a well-known product which is consistently above Rs 30,000, a market leader and every successive model just seems to get better. And the only reason it worked was that it was data based. Today, the world has changed, you don't have to work on marketer's gut or luck. You can launch any products from a TV, soup or garments using data; that's the beauty of the interconnected world."
Elaborating on how Amazon has swiftly made a way to the customers' and sellers' hearts with their different apps, he said, "At Amazon, we launch 200,000 products every day. It takes exactly 6 minutes to launch a product, if you have the Amazon Seller app, you can load a new product. If you don't know it does not matter, you can go online and access tutorials in multiple languages. If not that, then we have 7,000 people in this country that can come to your doorsteps and enable you to use it. So what took a year, now takes 6 minutes."
According to Tiwary, one doesn't need a presence in the country to launch a new product. He says, "Today, we have brands like TCL Television, you don't need to have a presence in India. They just put their product on the seller app, we take care of everything else. So, today for any entrepreneur to succeed in India, the old myths of distribution muscle are no longer there. Product development no longer depends on high-end technology. We can help you sell you anywhere, in more than 111 countries."
Tiwary said that 75 percent of customers come to Amazon before buying anything digitally. "Earlier you went to a store, now the store comes to you. It's a personalised store, you don't have to hunt around, and you get your privacy. The world has changed."
Adding, "We have a very simple philosophy: the customer comes first, it's not PNL, not sellers. We don't violate trust. We run on algorithms. We have millions of customer reviews, ratings, and 85 percent of customers, pick a product after reading the reviews."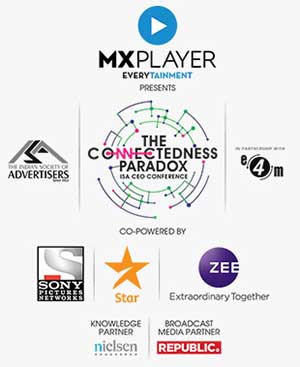 Gupta, Managing Director, Star India, spoke about how only big stories matter in an increasingly cluttered world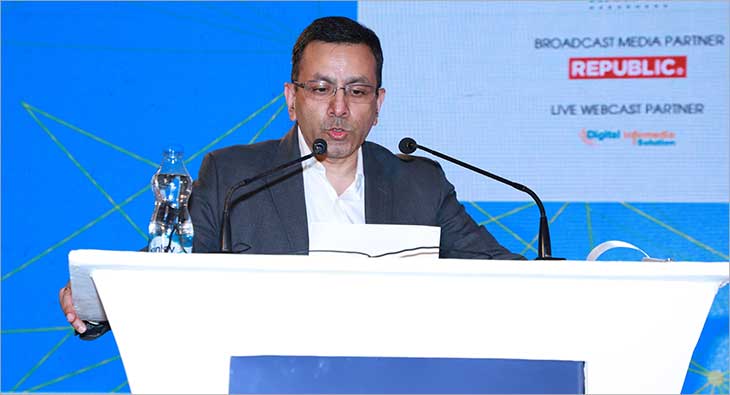 Good storytelling will continue to stay relevant in an industry that has been flooded with too much information and technological advancement, said Sanjay Gupta, Managing Director, Star India.
Gupta was speaking at the ISA CEO Conference on how storytelling has evolved in an interconnected world. The tools and the way of telling stories may have changed but the importance of storytelling has definitely not diminished, he said.
"At any point of time, your phone will be flooded with emails, social media notifications and WhatsApp notifications. There is absolutely no doubt that the world today has gotten noisier. The number of stimuli assaulting us is dramatically expanding. Our attention spans are declining and what we consume is getting more and more fragmented. This overload of information pushes us to make smarter choices," Gupta said.
Illustrating how good stories still hold relevance today, Gupta said that nine out of ten people will remember their favourite movie scenes and their favourite dialogues even when they haven't watched it in many years. "That is why when the next episode of 'Game of Thrones' is out, fans and viewers will definitely watch it even if it is at an inconvenient time of 7.30am on a Monday morning," he quipped.
Only The Big Stories Will Matter
Gupta further said that in an increasingly cluttered world only the big stories will matter. What has definitely changed though is how fast stories travel around the world, he said. "There was a time it would take six months for a blockbuster Hollywood release to come to India. Now all it takes is five minutes for a story to get big across the world. A good story can now be available for the world in a language of their choice and on a device of their choice," Gupta remarked, adding that the explosion of the number of screens today is what has driven this change.
Drawing parallels from Star's recent success with the IPL, Gupta further added: "It took a blockbuster success like 'Sholay' ten years to gather up 25 crore viewers. Last year, the IPL saw 40 crore viewers in the first week itself. That's the power of interconnectedness, which is changing the world around us," he said. Technology has become the bridge between consumers and stories, he said, adding that contrary to the popular belief, people are spending more time on stories and consuming them deeply. As storytellers, there is so much to be excited about," he said.
However, the worry is that instead of focusing on the story, marketers are getting caught up with the volume of content, the process or technology itself.
Big Stories Need Risks
Storytelling can also be a huge responsibility. How do you decide what story will work and what will not? Talking of the power of storytelling, Gupta said: "As a storyteller in today's times, there is a huge responsibility we carry. For every story we tell, there are hundreds that we choose not to tell. This choice is based on a huge understanding of the society.
A good story needs to take risks
He explained the risk involved in stories through the example of Star's 'Satyamev Jayate' that also made people uncomfortable. In the same way, a property like 'Pro Kabbadi League' had its fair share of naysayers but has turned out to be a rousing success for the network. "We fail more than we succeed, but every time we create a story, we build a narrative for the people, one they can relate to," Gupta said.
"A billion people choose to share their family time with us every day. They give us their most precious possession – their time and attention. It is this opportunity to make a difference in the lives of so many people that gives me and my team the excitement to come to work every morning," Gupta concluded.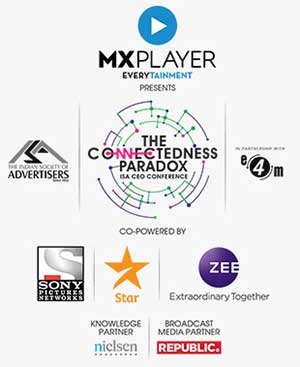 Basu, President South Asia, Nielsen Holdings said for India's growing retail industry, marketers need to adopt holistic, robust and agile solutions to tap into growing consumer demand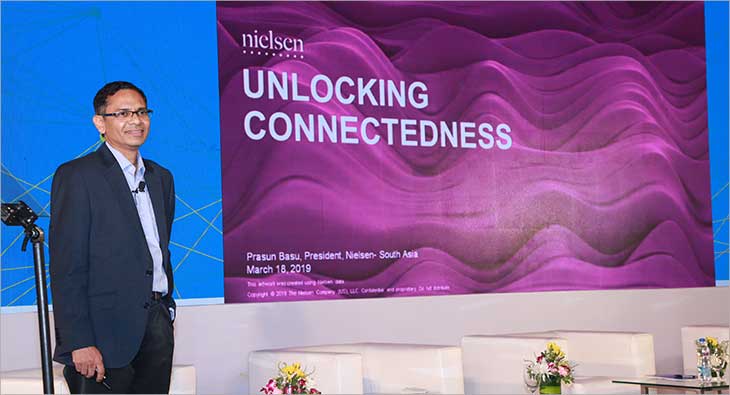 Picture this. India's GDP has grown by 50 per cent in the last five years, as compared to global GDP growth of 20-25 per cent, according to Nielsen data. Indeed, the research agency suggests that India is well on its way to becoming the third largest economy by 2030 at $6 trillion. This points to strong macro-economic fundamentals from a consumer, media and retailer standpoint, which are all interconnected.
In a session at ISA CEO Conference on 'Unlocking the connectedness paradox', Prasun Basu, President South Asia, Nielsen Holdings said, "A rise in per capita income by 8-10 per cent, coupled with lower inflation has led to an increase in the net buying power of consumers."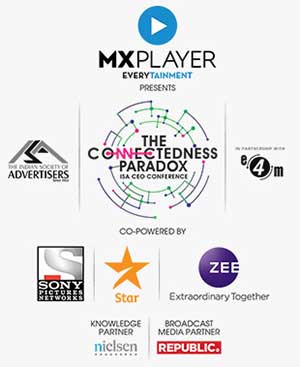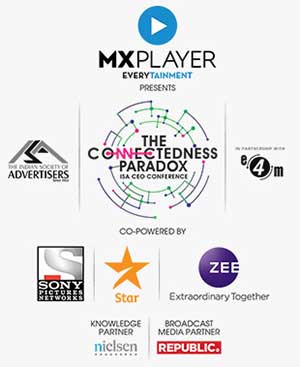 He continued, "Furthermore, with prices more or less stabilising, there is an increase in consumer confidence and empowerment leading to aspiration, evolution, and demand for more acquisitions by the consumer."
However, tapping into this growing consumer demand effectively is where the connectedness paradox comes in, with fragmentation in the multiple channels of purchase – be it online or offline, and within those many sub-parameters, like pre-store targeting, in-store digital experiences and more. Again, today the customer loyalty patterns are also changing –from erstwhile loyalty leading to purchase decisions to an interchanging of the two today, with purchase leading to loyalty, thanks to experiential, in-store trials and experiences and more. That said, customer loyalty is also coming down, making the concept of loyalty even more challenging for marketers.
Moreover, with one-third of global shops and stores being in India or roughly 10 million shops and stores, the retail market in India is expected to double in the next five years from $100 billion in 2017. To put this in perspective, while the Indian GDP is growing by 50 per cent, retail is growing by 100 per cent. Within this, traditional trade is huge, with a lot of other channels coming in across sectors and therefore the omnichannel market is set to grow from $990 billion in 2017 to $1770 billion in 2022.
This strong growth comes on the back of decreasing smartphone prices and data costs, with the amount of cellular data consumption increasing by 20 times in three years from 1 GB to 18 GB. At the same time, a large amount of infrastructure changes – be it road construction that enables distribution, traditional trade, financial inclusion, etc is also contributing to rapid retail growth.
Thus, there is growth being witnessed in both the offline and online space. And herein lies the challenge in connecting all consumer points in traditional, online and omnichannel space, to target consumers who are now increasingly looking for personalisation, while also contributing in the rise and fall of brands. While this means more programmatic and audience buys from a media standpoint, content creation from a consumer standpoint and service offered from a retail standpoint, understanding the size of price for each business action and then taking decisions for the business action is key.
Let's look at some interesting statistics. Post GST, there has been a sudden rise in smaller players. Secondly, factors like a young population numbering 340 billion or three times the size of all the Southeast Asian nations, a middle age population of 1.05 billion, and an elite and affluent population of 49 million, coupled with the fact that the top 10 lakh cities contribute to half of consumer expenditure are other important demographics. Moreover, while video streaming has gone up by 13 times in the last three years, digital payments and shopping online has not, with traditional methods of shopping still holding fort, even as cash and circulation figures are back to pre-demonetization times. Thus, both methods of shopping co-exist in equal measure, posing challenges to marketers as well as supply side challenges to cater to the scale, depth and diversity.
However, despite the myriad challenges, there are a few things for marketers to keep in mind in order to resolve the connectedness paradox which exists between media, retail and the consumer. "This includes personalisation of content, strategic media buying, grabbing opportunities across demographics and using technology like analytics to tap into consumer demand. Finally the solutions need to be robust, holistic, and agile with a total media view and total consumer view and marketers need to think about this at both an operational level, as well as at an industry-level," concludes Basu.
Harsh Mariwala, Chairman of Marico, delivered a comprehensive talk on how leaders must take on the challenges of the Interconnectedness Paradox at the ISA CEO Conference.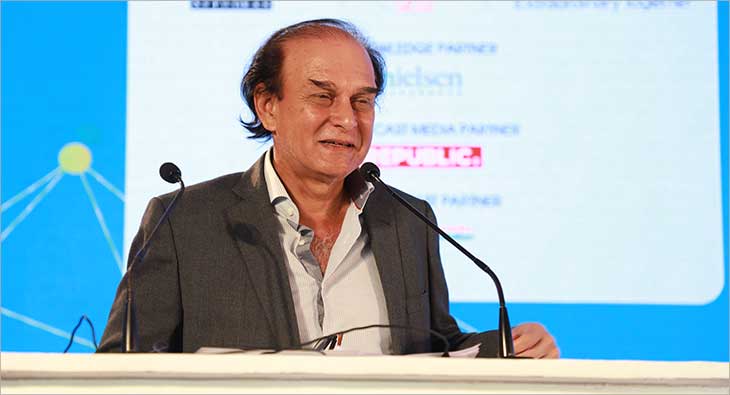 At the ISA CEO Conference held in Mumbai on Monday, Harsh Mariwala, Chairman of Marico, shared a few words of wisdom about staying relevant in the current disruptive market ecosystem that is shaping industries today.
Citing the example of Kodak which was the leading destination to buy cameras and print photographs suddenly losing its relevance as a deluge of smartphones armed with top of the line cameras hit the market he said, "We are in the midst of certain discontinuities that will accelerate over the next few years." Mariwala further added the long term impact of technology on each and every business is going to be huge, he quoted - "The impact of technology is overestimated in the short-term and underestimated in the long term."
In the current complex, volatile and uncertain marketplace the rules and ways to win have changed so "the job of CEOs if going to change dramatically." Noting that this dynamic ecosystem can be viewed both as an opportunity and a challenge he said that it is better analysed through the lens of 'opportunity.'
"The pace of internal change has to match outside change," he said. "As an organisation we need to invest in new technologies and processes ahead of the curve," Mariwala said that there should be a team of futurists who are focussed on preparing for the future. "These futurists should be exclusively working on concepts like e-commerce, digital marketing."
He said that the youth which is part of the change should be put in charge of preparing for the future. "The role of the top management is also very important," he said. "The change has to be led by the top, but the biggest challenge is that it has to filter down to the whole team." Mariwala, who believes that the success of Marico stems from its culture and the talent said that a culture of innovation needs to be created in the organisation to grapple with the scale and extent of disruption that is facing businesses. "To inculcate a culture of innovation you need to create an environment that encourages risk-taking and failures."
Speaking about connecting with millennial consumers and addressing their requirements, Mariwala said that the job of the marketer has to move from "branding to bonding" to win the love of millennials.
He said that business models are changing in the way that segmentation of markets has become prolific across markets. Citing the examples of how the gym and fitness business has been broken down into spaces that are meant purely for cycling, kick-boxing, aerobics for millennials, he said, "it is important to understand this segment of consumers and follow the global trends that are emerging in other countries and prepare for these trends to take shape in India."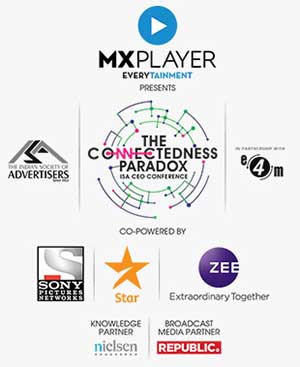 Kalinga Institute of Social Sciences was awarded Social Transformation award for providing education in Naxal­ affected hinterlands; Digital Transformation award went to eNAM for empowering farmers

by
Published - 16 hours ago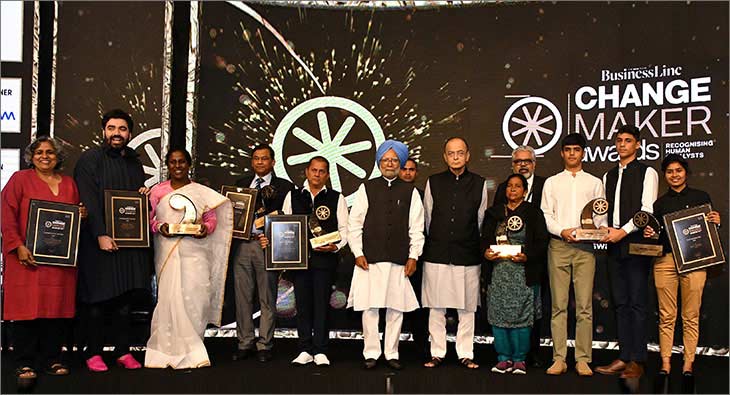 The BusinessLine Changemaker Awards in its second year now gave away five awards. The award categories for the night included Changemaker of the year, Iconic Changemaker, Young Changemaker, Changemaker-Social Transformation and Changemaker in digital transformation.
The flagship Changemaker of the Year Award was presented to the GST Council and the petitioners against Section377 of the IPC. The Iconic Changemaker award was given to Bezwada Wilson, The Young Changemaker award was shared by Anju Verma, and Kush and Arjun Pandey. While Verma won the award for using education as a tool to improve the social mobility of under-privileged children, the Pandey brothers started the ScoutMe platform to scout for football talent. The Social Transformation award went to the Kalinga Institute of Social Sciences, which provides quality education in Maoist and Naxal ­affected hinterlands. The Digital Transformation award was given to eNAM for enabling farmers to directly sell their produce in the market.
The event was attended by high profile guests that included the likes of ex Prime Minister Manmohan Singh, Finance Minister Arun Jaitely and Commerce, Industry and Civil Aviation Minister Suresh Prabhu.
Jaitely who accepted the Changemaker of the Year award on behalf of the GST Council said "It is the GST Council's ability to evolve a consensus that helped it reap rich dividends. GST was a long overdue reform and had been recommended 18­19 years ago."
Pointing the priorities of the government in the days to come Jaitley said they'd mostly be rural India, clearing the backlog of defence purchases, healthcare and education and infrastructure.
Prabhu on the other hand talked about taking the country's growth to double digits. "Change has to happen at the macro as well as the micro levels. We are taking steps to ensure growth levels in every district in the country go up by 3 to 4 per cent. When this accumulates at the macro level, India's GDP growth will move from 7 per cent to 10 per cent," he said.
The BusinessLine Changemaker Awards are powered by Volkswagen. Other sponsors for the event included Tata Sons, Qualcomm, Dell Technologies, Anand Prakash, Oriental Bank of Commerce and Casagrand.
Chennai Super Kings to play Royal Challengers Bangalore on March 23

by
Published - 17 hours ago
The 12th edition of VIVO IPL will begin in a week's time with two heavyweights - defending champions Chennai Super Kings (CSK) take on Royal Challengers Bangalore (RCB) in the blockbuster opening match of the season. The TVC builds the anticipation as we get closer to the opening – who will succeed when Kohli and Dhoni's men take on each other. With both the sides looking good on paper, it's time to show their game - #GameBanayegaName.
Fans from both sides are gearing up as the army of yellow and red decent to Chennai and millions more will tune in to chant 'Kohli' and 'Dhoni, but at the end who will prevail?
Just like in the TVC, Captain Cool MS Dhoni and world's best batsman King Virat Kohli engage in a bit of banter. Dhoni and Kohli are just names, let's show the game - the fans are also waiting with bated breath as the season opener is just days away.
The magnum opus VIVO IPL 2019's opening match between CSK and RCB will reach out to the length and breadth of the country. Star India, with its robust network will broadcast the 'Southern Derby' in Telugu, Bengali, Kannada, Tamil, Marathi and Malayalam in addition to Hindi, English, and the Select Dugout feed.
The VIVO IPL 2019 will be broadcast on GEC/movie/kids channels like Star Gold, MAA Movies, Jalsha Movies, Hungama, Vijay Super, Star Suvarna, Star Pravda and Asianet Plus on all Sundays, Opening and Finale starting March 23, 2019.
Credits:
Agency- Taproot Dentsu India
Co-Founder and CCO: Agnello Dias
Creative Director: Neeraj Kanitkar
Account Management: Gargi Raju and Abhishek Kalzunkar
Production House: Equinox Films
Director: Nitin Parmar
Executive Producer: Manoj Shroff
Producer: Annum Waris
Music – Adnan & Joel
As part of the campaign, Lufthansa has introduced a 'Mobile Inspiration Tool' that uses Artificial Intelligence to recommend 'life-changing places' basis users' surroundings

by
Published - 19 hours ago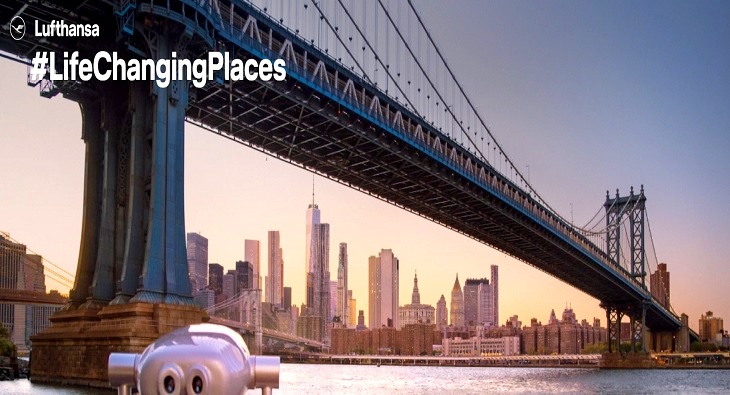 Building on the global success of its latest brand claim 'Say Yes to the World', Lufthansa today launched a new cross-media brand campaign in India, namely #LifeChangingPlaces. Following the brand's legacy of promoting open-mindedness, this campaign celebrates five real-life explorers who were rewarded with enriching experiences on their travels.
Through strong visual storytelling, #LifeChangingPlaces invites global travelers to explore the limits of who they are and find out who they can be. First launched globally in 2017, the campaign has now come alive in India with the story of Somnath Haldar. An IT consultant based in India, Somnath turned to music after he stumbled upon New York's vibrant Jazz scene on a trip to the city. The journey transformed his life, leading him to leave his job and pursue his passion as a music teacher back home in India.
Commenting on the strategic thought behind the campaign, Michael Knapp, Director B2C Marketing Asia Pacific, Lufthansa said: "Places can change people. They can inspire and motivate them to become more of who they are by opening them up to new experiences. At Lufthansa, we want to enable such experiences for everyone. That is the main goal of our brand campaign. As a premium international airline and a proud driver of globalization, Lufthansa remains committed to being a preferred travel partner to the global Indian who values quality, reliability and a sense of adventure."
With the India story launched, the thought behind #LifeChangingPlaces now resonates with five incredible travel stories set in New York, Mexico, Lofoten, France, and Cape Town. The video highlights of these powerful journeys can be viewed at www.lifechangingplaces.com/in-en/.
Speaking on the launch of the latest phase in India, George Ettiyil, Senior Director Sales, South Asia, Lufthansa Group Airlines said: "As a travel market, India is constantly evolving and expanding at a tremendous pace. A growing number of travelers, from different industries, demographic groups and parts of the country, are now choosing international destinations in search of enriching experiences. Our latest marketing campaign lends support to our sales activities in India by reaching out to a new generation of would-be explorers to go on inspirational journeys with Lufthansa. We wish to serve as an enabler for a travel savvy Indian nation to pursue newer adventures and horizons in their quest for self-discovery."
Strong cross-media focus and launch of 'Mobile Inspiration Tool'
Backed by powerful audio-visual content, the roll-out of #LifeChangingPlaces in India will differentiate itself on its strong cross-media interlocking and engagement across online, social media, TV, print, OOH and cinema. The campaign will further leverage innovative tools, creative formats and localized content to enhance delivery of the brand message to target audiences.
One such innovative tool launched for this campaign is Lufthansa's Artificial Intelligence-led 'Mobile Inspiration Tool', which recommends potentially 'life-changing destinations' based on photos of where users are. One simply needs to log on to www.lufthansa.com/places on a mobile device, click the photo of any surrounding object, and allow the tool to search through a database of several object-location combinations to suggest a 'life-changing place' for the user.
Over the coming months, Lufthansa will take the campaign further through a strategic BTL campaign backed by a creative social media concept, specialized targeting, contextual advertising, user experiences and engagement, long-format podcasts, relevant platforms and partnerships, and much more.