Modi Report Card: How Have Institutions Fared?
While we debate the effect the just-concluded assembly elections would have on the Narendra Modi government, the fact is that its report card is best seen through the prism of these institutions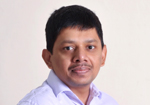 by
Published - 13-December-2018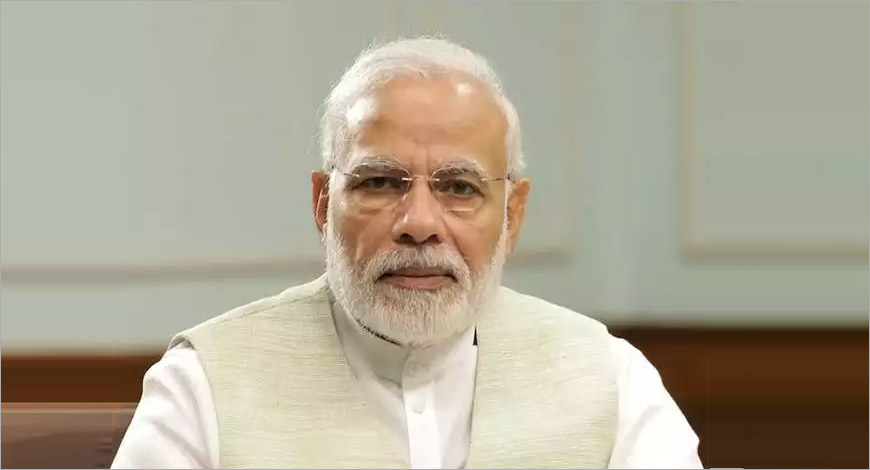 Pioneering sociologist Max Weber had outlined three forms of authority – traditional, charismatic, and rational-legal. The fact that a child listens to her parent shows traditional authority in the family. In another context, the way the RSS chief is revered in the Hindu organisation is a manifestation of traditional authority.
Charismatic authority is wielded by people with charisma. We say that Narendra Modi is a charismatic leader. So is Sonia Gandhi, and we'll now debate whether her son Rahul, too, wields similar charisma now. Charismatic authority is not passed through lineage (traditional authority is – this is a reason the RSS is at times compared to the Hindu undivided family).
Rational-legal authority is wielded by institutions. It's institutions that define a Republic and a modern democracy.
The Supreme Court of India, the Election Commission of India and the Reserve Bank of India are some of the institutions held in high esteem by us Indians. It doesn't matter who rules in India; it doesn't matter which family is important, these institutions are supposed to discharge their functions in a non-partisan and fearless manner. The strength of a nation is directly proportional to the strength and tenacity of its institutions.
While we debate the effect the just-concluded assembly elections would have on the Narendra Modi government, the fact is that its report card is best seen through the prism of these institutions.
Let's look at the Election Commission of India.
The opposition routinely charges the EC with working at the government's behest. Most of the time, it's just that – rhetoric. The Election Commissioners in recent memory, with exceptions like Navin Chawla, have worked with utmost fairness and integrity and this has only added to the sheen of the EC. In the recent past, however, there was once instance, when the Chief Election Commissioner (incidentally, from the Gujarat cadre) bypassed the Legal Advisor to the EC, and sought to disqualify AAP MLAs in a particular case. The EC ultimately had to retrace its steps (under pressure from the judiciary) but the damage was done.
In recent memory, there have also been instances where the EC has been accused of accommodating the PM's wish-list, at the cost of democratic principles.
Otherwise, however, this institution has been exemplary in its conduct, and to further strengthen it, one could explore what L K Advani has in the past said – form a collegium of the Prime Minister, the Leader of the Opposition, the Supreme Court Chief Justice, to appoint new Election Commissioners (and do away with the present practice of appointments).
The Supreme Court is the most-valued institution of the land. We, however, know pretty well what led to the much-talked about Press conference by four senior Supreme Court Justices. One of them is the Chief Justice today, and one only hopes there is less controversy and more action, in accordance with the Constitution and the division of powers envisaged by it.
This brings us to the RBI. The recent resignation by Urjit Patel and appointment of BJP favourite Shaktikanta Das as the RBI governor has put the spotlight back on this institution. When Patel was appointed, he was referred to as a Modi confidant.
When he left, he was feted for "going down fighting for the institutional independence of the institution". All this while, the Opposition and the commentariat accused the Modi government of encroaching upon the autonomy of the RBI for its political project.
Das, however, would be watched for every single move he makes – as the government renews the attempts to have its way by making the RBI fall in line. The harder Das resists, the more robust would be the Modi government report card.
(Suman K Jha is the Deputy Editor with BW Businessworld)
Disclaimer: The views expressed here are solely those of the author and do not in any way represent the views of exchange4media.com
Today's edition of Lokmat and e4m's initiative #No1Dad has media veteran Shashi Sinha and his son Dhruv talking about their fondest family trips by
Published - 19-June-2018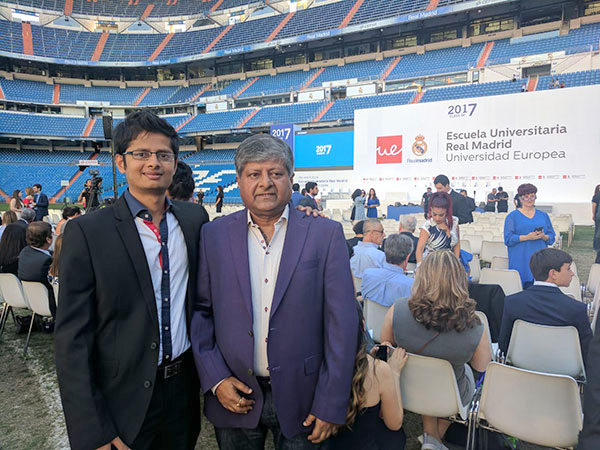 Lokmat- New No 1 in Pune with exchange4media celebrates Father's Day with #No1Dad, a five-day series where we get a glimpse of the other side of media veterans, this time through their children's eyes. Today we have Shashi Sinha, CEO, IPG Mediabrands, and his son Dhruv, Associate Manager- Social & Content, Sportz Interactive. The father-son duo recall their family trips, which is an annual affair and fondest memories. The respect Dhruv has for his father is evident.
Excerpts
:
Of passion and commitment

It doesn't come as a surprise to us when Dhruv uses words like 'captain, leader and legend' to describe his father Shashi Sinha who is revered and deeply respected in the world of advertising and media. This world intrigued him (Dhruv) to enquire more. He shared, "I walked up to him and told him that I would like to know more about what he does at work and what ads are all about."
As a result, post his BBA from Kingston University, he worked with O&M for three years. This was followed by an MBA in Sports Management from Universidad Europea in Madrid, Spain. Today he is the Associate Manager- Social & Content, Sportz Interactive. Though their line of work is not closely related, does he often seek guidance from the media veteran who has a lifetime of experience behind him? "Not on a regular basis," he pointed out. But he added, "Before starting my professional journey the only piece of advice I got from was to do my job with passion and commitment. And he said, everything else will fall into place."
But senior Sinha maintains that he always encourages Dhruv to make his own decisions. He said, "Sometimes I give him options but ultimately I ask him to take the final call."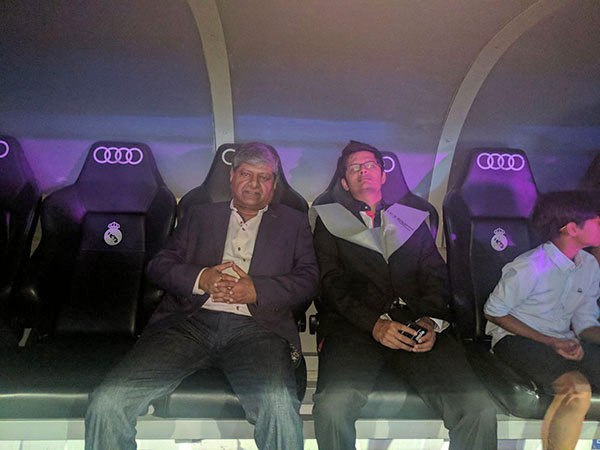 Chill and relax

And tough situations, how does the father help his son through that? Well, according to the son nothing is tough. "His standard response to any crisis is to 'chill and relax.' So, while I chill and relax, he ensures that the crisis is resolved and under control."
Moreover, another quality Dhruv really admires is how his father builds relationships by helping people in their personal journey and not just in their professional sphere.
The family that travels together:

A close-knit family, Sashi Sinha ensures one trip (with wife Ena, son Dhruv, daughter Ritika and son-in-law Karan) every year. The CEO shared, "We travel a lot together and take family vacations whenever we can. Each trip is extremely memorable because everyone in the family travels together and we do everything together." Destinations can be as varied as Bali (this year), London and Spain last year. In fact, the family went to watch Champions Trophy in London between India and Pakistan last July 2017.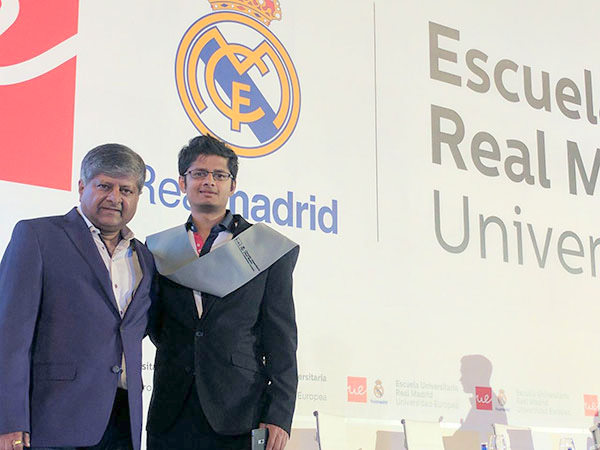 The family trip to Spain during Dhruv's graduation ceremony from Universidad Europea (where he completed his MBA in Sports Management) happens to be the fondest memory for both father and son. While it was a proud moment for Shashi as Dhruv completed his degree, Dhruv cherished the memory as he showed his father around.