FreakOut appoints Narayan Murthy Ivaturi to its Board of Directors
Ivaturi has also been elevated to the role of Global Chief Operating Officer for FreakOut's adtech business

by
Published - 11-December-2018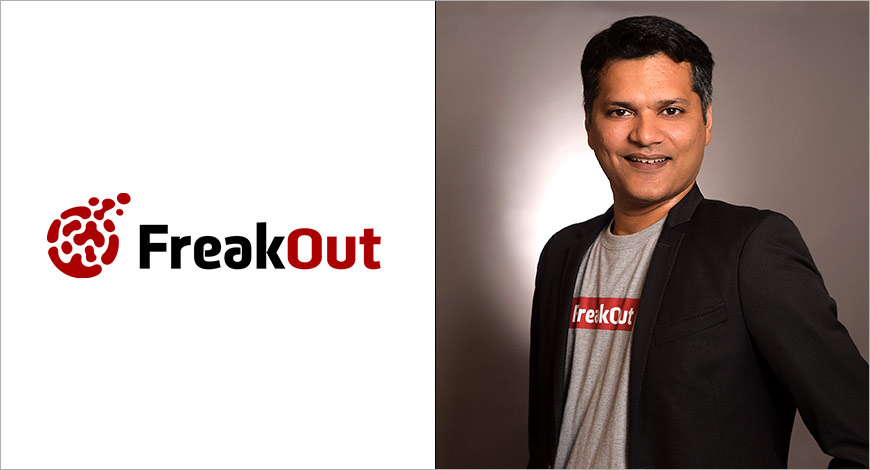 FreakOut, the global marketing technology company, part of FreakOut Holdings, has appointed Narayan Murthy Ivaturi to its Board of Directors. FreakOut has also elevated Ivaturi to the role of Global Chief Operating Officer for its adtech business.
The appointment is in recognition of Narayan's pivotal contributions to FreakOut's strategic growth, including launching the next wave of FreakOut's digital solutions and building out key programmatic partnerships across both the supply and demand sides.
In his expanded remit, Narayan will lead the newly consolidated adtech business across all 16 markets where FreakOut is currently present. He will work on enhancing local and international product partnerships with publishers, strengthening supply partnerships and orchestrating M&A in line with FreakOut's expansion agenda.
Commenting on the appointment, Yuzuru Honda, CEO and President – FreakOut Holdings, Inc. said, "We are delighted to have Narayan join the board as our adtech business enters the next phase of its growth strategy. We believe the refreshed board and management team are committed to achieving outstanding performance and maximizing our corporate value."
The consolidation of FreakOut's adtech business is poised to deliver immense value to advertisers and publishers by streamlining product lines and technologies. As a result, clients will have access to FreakOut's multi-faceted product portfolio in Japan, including Programmatic SSP with native in-feed display and video formats. The diverse product access, coupled with FreakOut's network of 3000 premium publishers, will enable clients to maximize the global reach of their marketing campaigns.
Speaking on his new role, Ivaturi said: "I'm really excited to be part of a team that shares my passion and vision. I'm very grateful to FreakOut's board and am looking forward to building a formidable global offering, and making FreakOut the first choice for advertisers and publishers."
Ivaturi's role is effective immediately.
As CEO, Choi will help drive growth and increased penetration for the company in a market that has significant untapped potential

by
Published - 04-February-2019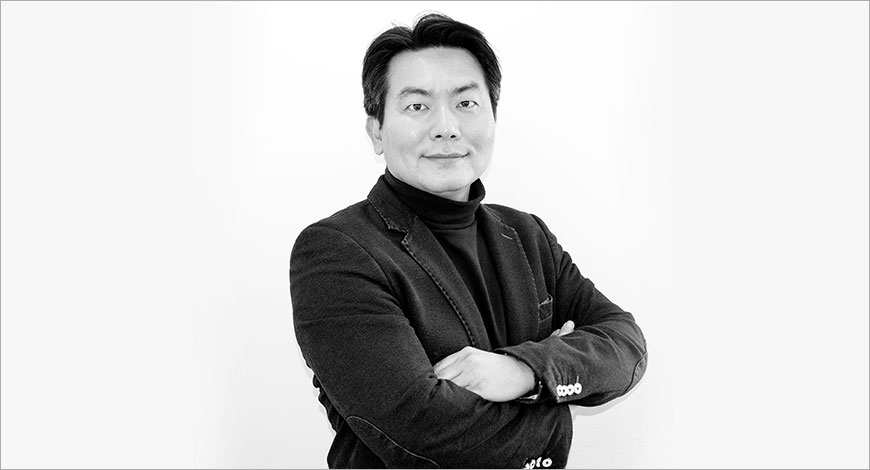 Balancehero India Private Limited(BHI), the wholly owned subsidiary of Balancehero Co. Ltd., Korea which runs and operates mobile App "True Balance" has appointed Victor Choi as its new CEO. Choi has 18-year rich and diverse global experience in the business and mobile value-added sector. In his new role as the CEO, he will help drive growth and increased penetration for the company in a market that has significant untapped potential.
Speaking on his new role, Choi said, "I am looking forward to this association with Balance Hero India. We have a huge possibility to make a mark here because of the tremendous untapped potential which we are excited about. The company's strong brand recognition represents a compelling opportunity, both globally and in the Indian market. Having spent most of my career in the marketing sector, I believe strongly in the value proposition of the model and its relevance in emerging economies. I look forward to working with the team to capture these opportunities."
Before Balance Hero, Choi worked in the Argentina, Seoul and Singapore offices of LG Electronics and has also served as Managing Director for PT. Access Mobile Indonesia. In addition to holding key roles across regions handling functions including R&D, product planning and marketing, Choi's core competency lies in managing skills at the corporate level and establishing strategy and managing organisation while also identifying skills for new opportunities. He has an excellent understanding of both technology development and consumer trends and will be an invaluable resource at Balance Hero India.
Angell will report to Mike Amour, Chairman & CEO of Havas Group, Asia Pacific and work closely with regional and market leadership teams

by
Published - 24-January-2019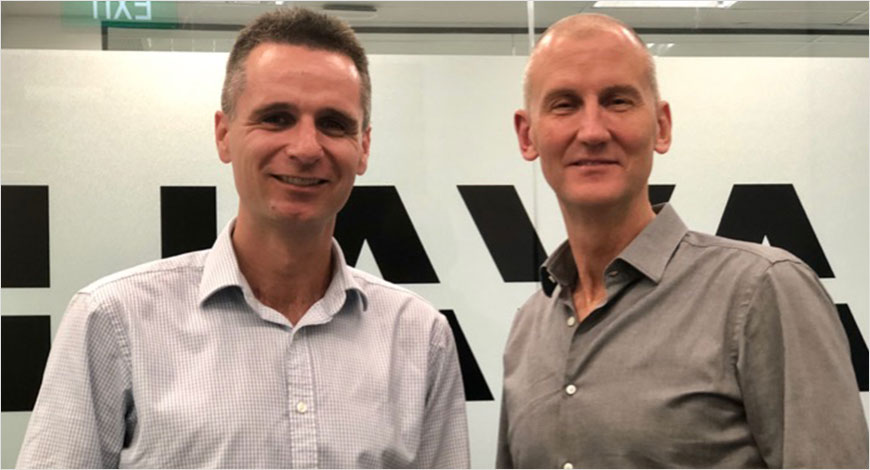 Havas Group has appointed David Angell as Chief Commercial Officer for the Asia Pacific region. In this newly created regional role, Angell will drive cross-regional business growth and go-to-market strategy with the objective of enhancing the network's competitive advantage and positioning in sync with its "Together" strategy of collaboration and integration. Angell will report to Mike Amour, Chairman & CEO of Havas Group, Asia Pacific and work closely with regional and market leadership teams. The appointment is effective immediately.
Angell joins Havas Group from marketing management consultancy – TrinityP3 – where he held the position of General Manager for the last four years, based out of Melbourne. Prior to that, Angell had a prolific 15-year agency career that included stints at Starcom, Zenith, Ikon, and Mindshare across Australia and United Kingdom. Angell has extensive experience in agency operations, client leadership, new business, strategic consultancy, and in the selection, development of commercial agreements between agencies, marketers and procurement teams.
Commenting on the appointment, Mike Amour said, "David's experience as a trusted advisor to senior clients covers the entire spectrum of the agency business from brand communications strategy, media trading, diversified agency services, and development of commercial contracts. As such his appointment will help us to boost our service capabilities, bring additional rigour and discipline to client relationships, foster greater collaboration between teams in markets and instill best-practice, strategic approaches to business development at the regional and market level. With his impeccable track record of results-driven excellence, I am confident that he will play a transformative role in demonstrating our differentiated agency value-proposition to clients and key stakeholders and steer Havas Group on a path of further expansion and stability. I am delighted to welcome him to the Havas family."
"The Havas Group model of breaking silos to streamline the communications process is rooted in a future-forward vision of the agency model – one that clients are increasingly gravitating to. Additionally, Havas Group, by being a part of entertainment powerhouse Vivendi, offers a strong point of differentiation as it is the only network that is embedded in the storytelling narrative encompassing music, films, gaming from within the agency. Apart from market-leading products, Havas Group has great people and it is an incredibly exciting time to be joining the network. I'm delighted to be able to contribute to the ongoing success as well as shape the ambition of Havas Group across the Asia Pacific region," said Angell on his appointment.
Vidya Sen picks up APAC role for Ipsos Innovation; Arun Agarwala takes up additional charge of APEC markets of Philippines, Indonesia & Vietnam as IT Head

by
Published - 23-January-2019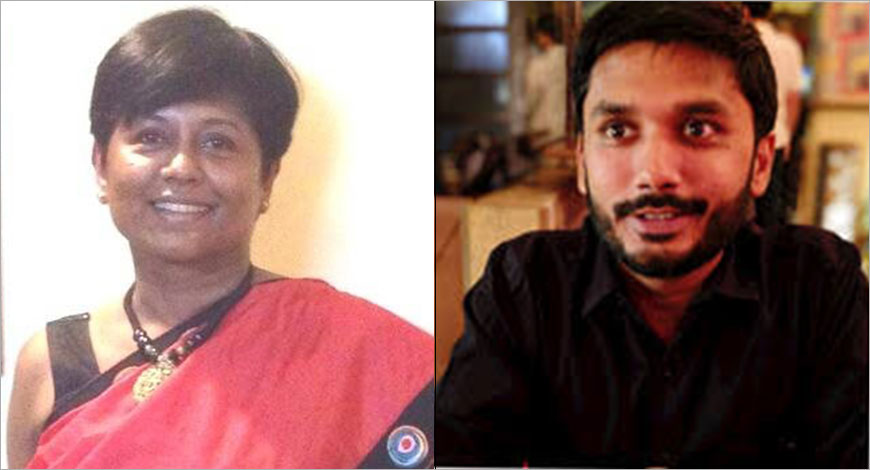 Ipsos India has announced regional roles for two senior honchos. Vidya Sen, Executive Director, Innovation, Ipsos India, will now, in addition to her responsibilities as the Country Head for the Innovation Service Line, play an expanded role stretching across the entire Asia Pacific (APAC) Region for Ipsos Innovation. And Arun Agarwala, IT Director, Ipsos India will take up duties of some of the key markets in the APEC (Asia Pacific Excluding China) region, of Philippines, Indonesia & Vietnam.
Ipsos India is one of the largest and fastest growing markets in the region and is defining key benchmarks for specializations.
Vidya Sen's role will now extend to regionally deploying training and ensuring compliance with the Innovation certification program. In addition, she will support the rollout and adoption of the New Innovation initiatives across the region. Vidya will also work closely with Alison Harvey, Senior Director, Global Service Line, Innovation, to ensure full global alignment with all initiatives.
"Ipsos is the world's number one Product Testing Company. Ipsos Innovation has been engaging with clients in providing counsel and carrying out product tests for innumerable categories and brands across FMCG, Durables, Automotive, Healthcare, Personal Care, Telecom among others, helping clients innovate and reinvent in today's changing world," said Vidya Sen, Executive Director, Ipsos Innovation, Asia Pacific Region.
"In the pipeline are new improved tools for Ipsos Innovation," Sen added.
Ipsos Innovation partners with clients in the end to end requirements on Innovation, ranging from opportunity identification, evaluation, optimization, and launch of their Innovation initiatives with proprietary products for idea screening, concept testing, product testing, full mix testing, pack testing, line optimization, pricing, and sales forecasting.
On the other hand, Arun Agarwala, IT Director Ipsos India has taken up additional responsibilities for the key markets of Philippines, Indonesia, and Vietnam, with the local IT teams for these markets reporting to him.
"Ipsos aims to strengthen IT service support and IT management in APEC. My remit is to help the countries further increase local IT performance and service quality, including IT services (support and training, knowledge sharing, meet KPIs, resource planning). Support and execute Global IT infrastructure, IT services projects and ensuring IT as an enabler and business partner," said Agarwala.
Agarwala in his new role reports to Mu Na, IT Director for APEC and China. He joined Ipsos in 2006 in the UK for Ipsos MORI, then moved to Ipsos India in 2011 and was elevated to IT Director in 2014.
Shweta Sinha has been appointed as the strategy lead and Maulik Kalamthekar will be part of the firm's digital strategy team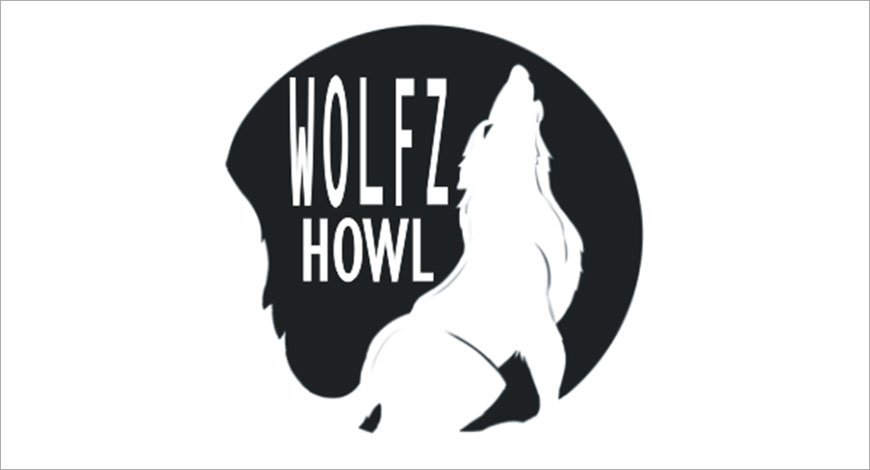 Wolfzhowl Strategic Instigations, a brand strategy consultancy, soon entering its 6th year of operations working across India and several foreign markets has made a few defining hires to strengthen their strategy talent pool.
Speaking on the appointments, Kalyan Challapalli Founder and Chief of Strategy said, "Wolfzhowl is rapidly expanding and clients are asking us to partner them on more and more diverse consumer behaviour change, brand strategy and content strategy assignments. At this juncture, WolfzHowl does not just need to deepen and consolidate its talent pool but also diversify the talent pool as clients are seeking inputs on multiple aspects of brand and business building consumer engagement."
Shweta Sinha, with more than 10 years of experience in the science of human behavior, across, design strategy, brand strategy, and advertising strategy and design thinking, has been brought in as the strategy lead to form a strong second rung of strategic leadership. She started her professional journey with creating brand strategies for pharma and healthcare.
This is Shweta Sinha's second stint at WolfzHowl and in her last job she was working with DY works Mumbai leading design thinking and brand strategy on several accounts such as Nivea, TBZ, Reliance, and Sihasan (a furniture startup).
Commenting on the move Shweta says "I am only too happy to be part of this consumer-centric, strategy-first firm that finds innovative ways to solve a plethora of brand and business problems. Once again, I am looking forward to the integrity, passion, and rigour that are hallmarks of Wolfzhowl's unique approach to every project."
To further the diversification agenda, WolfzHowl has also brought on board digital strategist, Maulik Kalamthekar.
Kalyan adds "WolfzHowl is being tasked with a lot of integrated strategy work which is digital first. On an everyday basis, we work on creating a digital-first brand and business building strategies. We are being asked to drive persona led marketing, mine insights from all the data trails that consumers leave, integration and orchestration of brands across digital channels and make brand experiences and activation into engagement driving content for digital as well. To work in partnership with clients and their digital and traditional agencies we needed a digital strategist who loves behaviour change and has an intense love for strategy yet knows digital intimately. Maulik Kalamthekar comes from a data science background with hands on experience of managing brands in the digital space. He comes from WATConsult and has previously worked with Glitch."
Speaking on his new role, Maulik Kalamthekar says, "The future of brands is integrated and Wolfzhowl wants to tackle this with behaviour change. Looking forward to working with a team that has such a media-agnostic approach to crafting bespoke strategies. This is going to be game-changer and I couldn't be more excited about this!
According to Kalyan, there are a few more key hires which will soon be announced.
St. Jacques will replace David Kroll who exited the company last year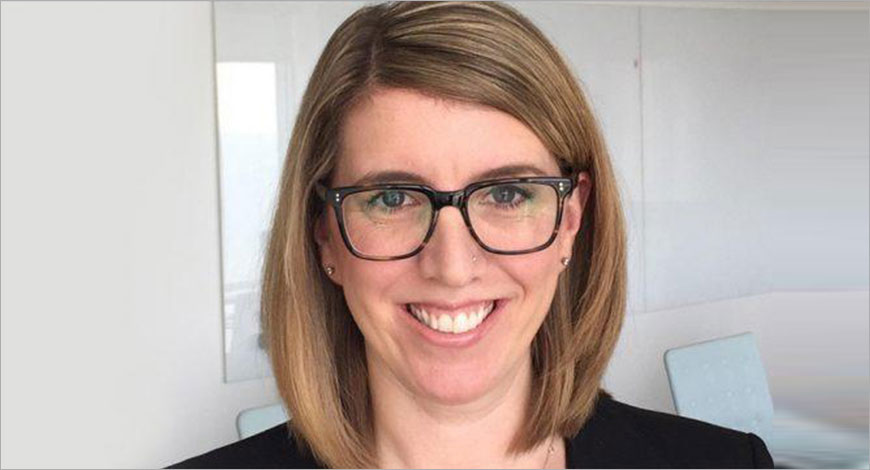 Kraft Heinz executive Michelle St. Jacques has been appointed as the first female Chief Marketing Officer of MillerCoors, according to reports. St. Jacques will replace David Kroll who exited the company last year. She has joined the company during troubling times as the beer industry continues to see a slump, and she will be tasked with improving sales trends on MillerCoors' biggest brand, Coors Light.
St. Jacques previously worked as Senior VP and Head of Global Brands and Capabilities at Kraft Heinz, where she was responsible for building global brand capabilities and marketing. She also held a variety of leadership roles at Unilever, including leading the global Dove body care business.
Singh has been one of the first employees to be hired by Ola Co-Founders Bhavish Aggarwal and Ankit Bhati

by
Published - 14-January-2019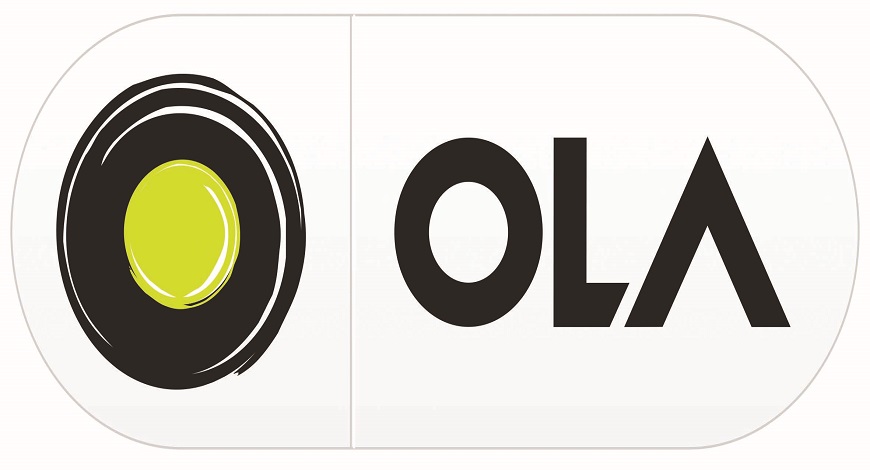 Pallav Singh, Senior Vice-President and Ola veteran, has quit the company, according to reports. He was also serving as the Indian ride-hailing platform's Interim Chief Operating Officer.
Singh had been one of the first employees hired by Ola Co-Founders Bhavish Aggarwal and Ankit Bhati and had assumed the role of interim COO after Vishal Kaul, stepped down from the post in May 2018.
Singh's departure from the company adds to the growing list of top-level exits over the past year including Chief People Officer Susheel Balakrishnan, Senior Vice President for Growth Saikiran Krishnamurthy, and Corporate President for New Initiatives Joy Bandekar.
She will head the agency's Bangalore office and report to Yashaswini Samat, Chairman and Managing Director, GREY group India

by
Published - 10-January-2019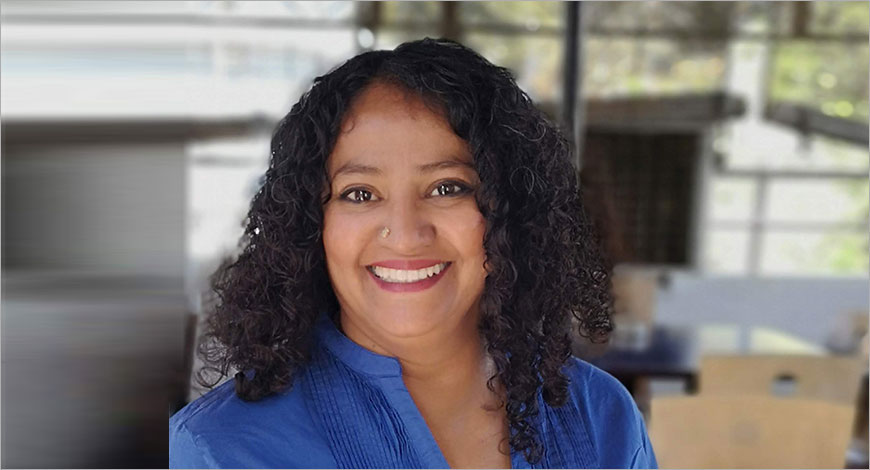 GREY group India has appointed Minakshi Menon to lead the agency's Bangalore office in India. She joins GREY group as Senior Vice President & Office Head. Minakshi will closely work with her reporting head -Yashaswini Samat, Chairman and Managing Director, GREY group India.
Minakshi joins GREY with an over two decades marketing and communications experience across various geographies and disciplines, with hands-on experience in content, strategy, online marketing, and business leadership.
Speaking n Minakshi's appointment, Yashaswini Samat, Chairman & Managing Director, GREY group India said, "We are delighted to have Minakshi join the team at Grey. In the current business environment, agencies are seeking the sweet spot where creativity & brand thinking converge with an understanding of the digital ecosystem. With her international experience in digital marketing, strategy, and advertising communication Minakshi is uniquely qualified to fit this need and create famously effective work."
Before GREY, Minakshi was a Marketing consultant in Bangalore, working with local organisations to develop marketing strategies, campaign planning, content and execution framework. She has worked in WPP agencies like GREY group, Middle East & Africa and Wunderman in Singapore, Vietnam & Indonesia. She started off her career as a Copywriter in Chaitra Leo Burnett & Enterprise Nexus in Bangalore and strategic communications consultancy- Sazcom. Minakshi has also worked with Hewlett Packard where she was a part of the management team that helped set up the first in-house agency, producing marketing collateral for HP servers worldwide.
"Returning to the GREY family has been an energising experience. We have a great roster of new and iconic brands, and we are an enthusiastic, talented team. For me personally, there is both the joy of returning to the market where I began my career, and the opportunity to add my digital experience to the mix. 2019 is set to be a year of great possibilities - I look forward to a busy one!", Minakshi said on starting her second innings with GREY.
Minakshi holds a graduate degree in Bachelor of Arts. She has worked across the brands of Nokia, Ford, Microsoft, Shell, Dell, Louie Philippe, Britannia and many others. In her private time, Minakshi can read anything and everything that she can get her hands on, writes, travels and is an avid gardener by nature.
Last year, GREY appointed Nishant Saurabh and Suvikrant Maira as Sr. Vice President in the Mumbai and Gurgaon office respectively. While Nishant has worked across FMCG, Automobile, Telecom, Consumer Durables, Financial, Electricals and Online Payments; Suvikrant joined GREY with an avid interest in technology/product innovations in auto sector, mobile phones, computers and alcohol industry.
Sinha will help drive the company's global business development initiatives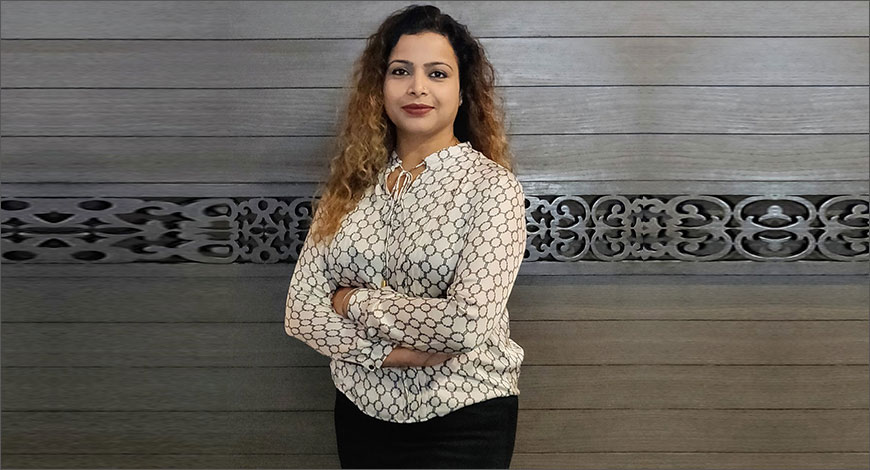 GrowthStory-promoted Social Frontier (SF), the marketing technology company pioneering data-driven marketing solutions, has appointed Kajal Sinha as its President and Co-Founder. With over a decade of experience, Kajal Sinha has joined the venture to drive growth, which is the next generation cross-channel advertising platform for agencies, brands, and marketers.
Prior to this Sinha was the Founder and Head of Media Conversion, an ad-tech platform and has been associated with several established entities such as The Times of India, Yatra.com, and Vdopia. She has also been acknowledged as the Woman Entrepreneur of the Year 2018 by CEO magazine.
Welcoming Kajal Sinha on board Abdulla Basha, Co-founder, Social Frontier, said, "Kajal's rich experience in the digital domain and across channels, will be an asset to help Social Frontier achieve rapid scale. Her support and insight will enable us to achieve new milestones and establish a wider reach in the industry. She is a growth enabler and will bring her expertise to the SF bandwagon thus catapulting the venture's portfolio to greater heights."
Speaking on her new role, Kajal Sinha, President & Co-Founder, Social Frontier, said, "The digital media ecosystem is evolving rapidly and to counter this, businesses are adapting tools/technologies and trying to solve problems vertically. Social Frontier's approach, using cutting-edge technologies with modern tools such as ML/AI, driven by data science methodologies, has redefined digital marketing success for many businesses. I am excited at the opportunity and look forward to working with the team."
Promoted by GrowthStory, K Ganesh's entrepreneurship platform, Social Frontier is an ROI-driven expert specializing in cross-channel digital marketing integration. The startup provides its customers an amalgamation of marketing automation and optimization. At the core, this tech-based platform is designed and tuned to generate better results working with multiple Ad channels along with Analytics channels in real-time.
Social Frontier recently launched Kintegra Labs, a powerful Social Media Marketing Intelligence Tool that uses artificial intelligence and self-learning to help monitor a brand's performance. Kintegra is targeted at agencies, brands, and enthusiastic digital marketers aiming for the best ROI from their ad spend across search and social channels. Social Frontier is paving the way for innovation across all marketing channels to maximize the ROI.
The trio has been Executive Creative Directors in Leo Burnett's Mumbai office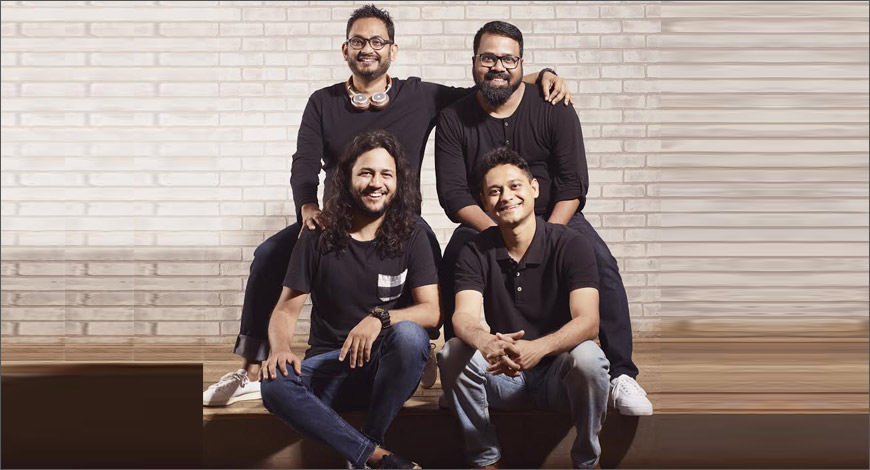 Leo Burnett India has announced the promotion of Prajato Guha Thakurta, Sachin Kamble and Vikram Pandey to National Creative Directors. They will report to Rajdeepak Das, Managing Director – India and Chief Creative Officer, South Asia, and Dheeraj Sinha, Managing Director – India and Chief Strategy Officer, South Asia. Prior to their promotions, the trio has been Executive Creative Directors in Leo Burnett's Mumbai office.
Speaking about the elevation, Rajdeepak Das said, "Sachin, Projo and Spiky have been the engines driving the creative culture at Leo Burnett. They have been leading the Fight Club (the creative brain trust of the agency) to produce and incubate new-age work done for some of our biggest brands – 'The Nation's Bike' and 'Invincible Indians' for Bajaj V, 'Salaam Loans' for Tata Capital – among so much more for Google, HDFC Life and others. They have been responsible for winning multiple Cannes Lions, One Show and D&AD awards for our clients. Most importantly, they have been the true flag-bearers of the Humankind philosophy and the open-collaboration culture of the agency. It is this spirit that has helped name Leo Burnett India as the Agency of the Year 2018 among our 86-office network."
Thakurta, Kamble and Pandey's new mandate would be to help deliver Humankind work on their clients from the Mumbai operations and several others from the national roster. They will continue to spearhead national new business initiatives and nurture creative talent across geographies. Additionally, they will play a key role in the Fight Club – Leo Burnett India's creative crucible that takes place every quarter.
Speaking about the promotions, Dheeraj Sinha said, "The greatest thing about Leo Burnett is the 'boundarylessness' of our talent. Our best talent is available for our clients irrespective of their geography. Projo, Sachin and Spiky have done a spectacular job of the creative product which has won accolades at Cannes Lions, Spikes Asia and consistently gotten a 7+ on the Leo Burnett GPC scale. They have contributed hugely to the new business wins of the agency and have added value to clients across offices. These promotions are a formalisation of the roles that they are already playing. These elevations are timely as we enter 2019 on the back of great momentum of 2018, both, in terms of business growth and global recognition."
Commenting on his new role, Prajato Guha Thakurta said, "I am equal parts excited and humbled by the opportunity to spearhead Leo Burnett India's creative culture. As part of this new role, our priority will be to carry forward the creative legacy of this agency by creating new-age, integrated work for our clients, with a focus on innovation and technology."
"I am very excited about this new role and I'm looking forward to the challenges and opportunities that come with a mandate like this. Of course, work that works for our clients will continue to be a priority, and my aim is to do it using a mix of design, technology and storytelling," said Sachin Kamble about his new mandate.
Vikram Pandey added, "In my 12 years at Leo Burnett, I have seen the agency evolve through various stages. I am absolutely delighted at the opportunity to lead the next phase, from the front. As the business transforms rapidly and we evolve with it, I believe storytelling is going to be our tool for the future. We are uniquely positioned to leverage creative data and new media to craft brand stories that are relevant yet meaningful."
At Omnicom Media Group, Sudhir augmented its digital media capabilities and focused his energies on new business while supporting the specialist units within OMG to become a force to reckon with

by
Published - 03-January-2019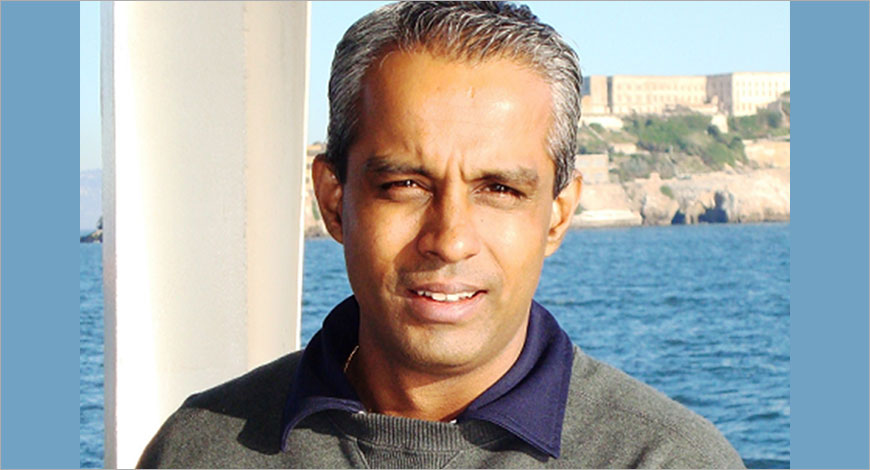 After nearly 3 years at Omnicom Media Group, Sudhir Nair has decided to move back to 21N78E Creative Labs, the agency that he started in 2015 after a 15-year stint with Grey Group.
Sudhir joined Omnicom Media Group in April 2016 as the Managing Director, Digital. Simultaneously 21N78E Creative Labs got into an understanding with Omnicom Media Group to partner as a creative agency wherever synergies permitted. As part of the agreement, OMG also extended media support to 21N78E clients. In early 2018, Sudhir was given additional media agnostic responsibilities as the Managing Director of Omnicom Media Group.
During his stint at Omnicom Media Group, Sudhir augmented its digital media capabilities and focused his energies on new business while supporting the specialist units within OMG to become a force to reckon with.
Speaking on the development Sudhir Nair said "I had a great run with OMG. Last year we had some of the most prestigious media mandate wins and the specialist capabilities that exist within the system, like Programmatic and Performance, which is arguably one of the best in the country. The partnership with 21N78E also continues to work seamlessly across common clients. However, with 21N78E also moving well along its growth trajectory, it was important for me to take this call and focus my energies full-time on 21N78E. I have been in a transition phase since June 2018."
Commenting on this move Harish Shriyan, CEO, Omnicom Media Group said "Sudhir bought a strategic maturity to the way we built our new media capabilities and beyond. It was good to have him as part of my team. 21N78E is his dream and so I understand his reasons to make this move. I wish him all the very best."
21N78E has seen some significant wins and senior appointments last year. It started with Nikhil Shahane joining as the COO in early 2017. Navin Kansal, coming on board as the Chief Creative Officer in March 2018 and Don Bosco joining the core team as the Chief Strategy Officer in May 2018. Sudhir added "I am delighted to have them as part of the core team. We have created magic in our past stint and am itching to get started once again. Last two years have been a defining period for 21N78E. We have made some significant investments, we haven't gone belly-up and the hard work has started paying off. We test piloted our first product meant for farmers. Another product of ours is in the beta stage. We are also building some AI and data-driven products that will give us a strategic and creative edge."
21N78E opened its offices in Gurugram and Bengaluru last year on the back of 12 wins and some significant business consolidation, including Motorola, Welspun Spaces, SHARP amongst others. According to Sudhir "Bulk of the hard work is done. Now its time to gun for exponential growth and momentum. We have an eclectic & driven bunch of people at the agency. A start-up culture is infectious and crazy. It allows you to be nimble and aggressive at the same time. Fun times ahead hopefully."