The 'Cool Quotient': You either have it or you don't
UK-based media entrepreneur Terry Mardi, Kotak Mahindra Group's Karthi Marshan and Weiden+Kennedy's V Sunil decipher what being 'cool' is all about.
When it comes to youth marketing, brands tend to worry about the 'cool quotient'. Simply put, if a brand's image is not cool enough, chances are it can forget attracting the younger target audience.
India has its share of brands that have lived up the cool image and benefitted from it.
For UK-based music producer and media entrepreneur Terry Mardi, Kingfisher was one such brand "thanks to Vijay Mallya's guts". Mardi stated, "Cool is about how a brand made someone feel. Think ballsy and gutsy. Take the example of United Colours of Benetton. UCB's advertising was path-breaking and brilliant. Very few people could see new born babies covered in blood and come up with an idea." Mardi explained that being cool was in a brand's hands. Ideally, the customer doesn't like being lied to, so it is integral to the marketer to be honest about his product.
According to Mardi, we were the way we were by accident and we lived in a world where misfits, fit.
For some brands, 'cool' happens by chance. Kotak Mahindra Group is an example. The bank had embarked on a massive campaign to celebrate its 25th anniversary, and while 'cool' was not the campaign's objective, it came as a welcome by-product. Karthi Marshan, Head - Marketing, Kotak Mahindra Group was quick to point out that the 25-year old Kotak was definitely 'not cool'.
When it came to something like banking, it was not about how to make the communication pleasant but what one could do to make it less unpleasant.
The Kotak 25th anniversary campaign was a 'coming of age' story, where the brand was shooting for 'trust'. But the campaign catapulted Kotak's cool quotient on Facebook and Twitter. Marshan informed, "People caught on to the ads so much that in some cases it became a part of their tweets and Facebook status messages. Alongside, we also ran contests asking people about what they did at 25. For the winners, we sponsored 25 T-shirts with their 'cool' quotes on it, making it personalised."
Tactics such as these worked in Kotak's favour. The mantra to be cool, explained Marshan, involved the tough task of authenticity. It had to be about the people. And while it connected with the people, being youthful and relevant was a vital imperative. Karthi admitted, "Cool is a little harder than even Nirvana."
V Sunil, Executive Creative Director, Weiden+Kennedy, Delhi, on the other hand pointed out that when one was discussing what was 'cool' or 'uncool', what did not factor in the conversation, was automatically not cool. He advised, "To keep the cool quotient alive, one needs to connect with the audience. The Incredible India campaign, for instance, was something that made India cool in the eyes of the world. It changed people's mindsets across the world when India was about to fall off the tourist map. All media forms contributed significantly to the success of this campaign." Longevity of the idea, hence, was important.
For Sunil, the cool quotient was something innate – you either have it or you don't.
The discussion took place at the exchange4media Youth Marketing Summit on January 28, 2011. It was presented by UTV Bindass and powered by Mudra Concrea, in association with Tuborg.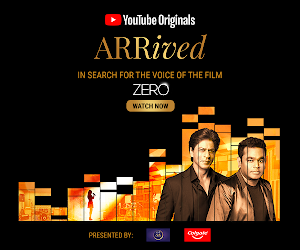 Director Marketing – Indian Snacks, PepsiCo India says that the company aims to double its business in the next four to five years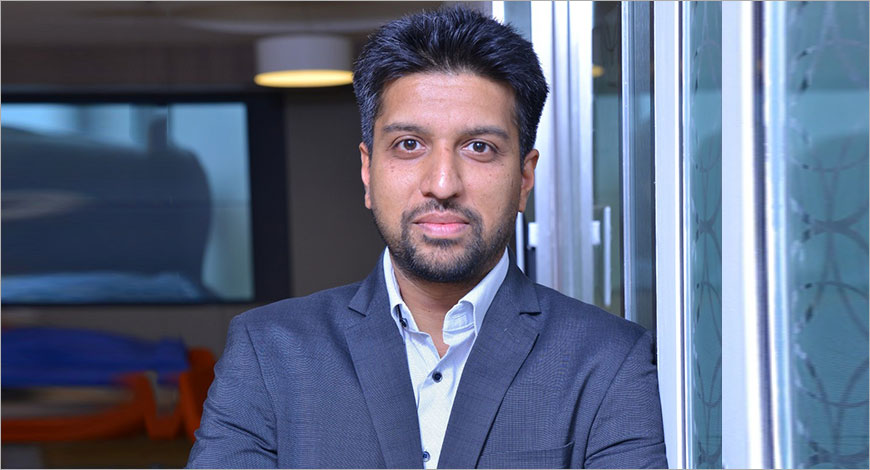 PepsiCo India recently announced the introduction of a new category in the salty snacks industry with Kurkure Twistkeen, a modern twist on namkeens in a convenient finger snack avatar. Gaurav Verma, Director Marketing – Indian Snacks, PepsiCo India tells us the thought process behind introducing traditional namkeens in a modern format and why the company is betting big on geo-targeting as part of its launch campaign.
What prompted PepsiCo to create a new category in the salty snacks space? What was the market research that led to this product?
PepsiCo India has been a pioneer in creating categories in the salty snack industry. In 1999, we introduced and defined the collet category with Kurkure, which has today become an iconic snack brand in the country. With Kurkure Twistkeen, we have yet again revolutionized the salty snacks segment by reimagining traditional namkeens in a modern finger snack avatar.
Bringing its innovation expertise at the forefront, PepsiCo India developed Kurkure Twistkeens based on an extensive research and insights across 20+ cities with 5000+ consumers. The research suggested that consumers were looking for a modern and a convenient format to consume their favourite traditional namkeens. Over the past two years, PepsiCo worked on cutting edge technology with its global and local R&D teams from three continents India, US and Mexico to develop a modern format retaining the flavour of Indian traditional namkeens. Kurkure Twistkeens is truly a snack made for the consumers, by the consumers.
What would you estimate to be the size of the salty snacks category in India? What is PepsiCo's market share in this space?
The branded salty snacks market is estimated at Rs 22,000 crore approximately. PepsiCo India Snacks is growing at a healthy double digit and aims to double its business in the next four to five years.
What would you say is the positioning of this product?
The new premium Kurkure Twistkeen is for the young and independent women who are the key decision makers in the household. With the perfect balance of traditional with their modern outlook, these women prefer easy-to-go and convenient lifestyle.
What is the insight behind your marketing campaign for Kurkure Twistkeen?
The marketing campaign of Kurkure Twistkeen highlights the first ever introduction of traditional namkeens in a modern format. From transformation of namkeens with a twist to easy standalone pack, the communication emphasises on the convenience which Kurkure Twistkeen brings to suit the changing preferences of the consumers. Developed on the back of insights from the extensive research suggesting that consumers were looking for a modern and convenient format to consume their favourite traditional namkeens, the campaign emphasizes on the modern snacking option of traditional namkeens.
As this is a new category, what is the brief that was given to the creative agency?
Our communication for the entire campaign is to highlight the convenience that Kurkure Twistkeen brings to its consumers without compromising on the traditional tastes - be it the transformation of traditional namkeens in a modern finger food format to easy standalone pack.
What is your media mix like?
Kurkure Twistkeens will be marketed through a 360-degree marketing campaign led by digital media for awareness amongst urban consumers and through in shop activations and product trials. The 30-second TVC, in the signature quirky style of Kurkure, showcases the fun and convenience of relishing India's favourite namkeens in a finger snacks format.
You are betting big on geo-targeting, can you elaborate on this?
The geo-targeting in this campaign entails identification of digital viewers within 1km of radius of a Modern Trade outlet with trial coupons for Kurkure Twistkeen. This comes as a step to strengthen and channelize the first ever media to trial marketing route.
What are the challenges in marketing a new product, particularly a new category?
PepsiCo has always been at the forefront of innovation and portfolio transformation by introducing and offering a variety of snacking options. Kurkure Twistkeens was developed basis an extensive research and insights across 20+ cities with 5000+ consumers. The research suggested that consumers were looking for a modern and a convenient format to consume their favourite traditional namkeens. Over the past two years, PepsiCo worked on cutting edge technology with its global and local R&D teams from three continents India, US and Mexico to develop a modern format retaining the flavours of Indian traditional namkeens. Kurkure Twistkeens is truly a snack made for the consumers, by the consumers.
What are your expectations from the new product? Where do you see Kurkure Twistkeen, a year from now, in the Indian snacking space?
The initial response to Kurkure Twistkeen has been tremendous and we are confident that it will be a winning proposition for the consumers. We are looking forward to scaling it up in the coming year.

exchange4media Group Service
The fifth edition of exchange4media's Indian Marketing Awards will be held on November 29 at Gurugram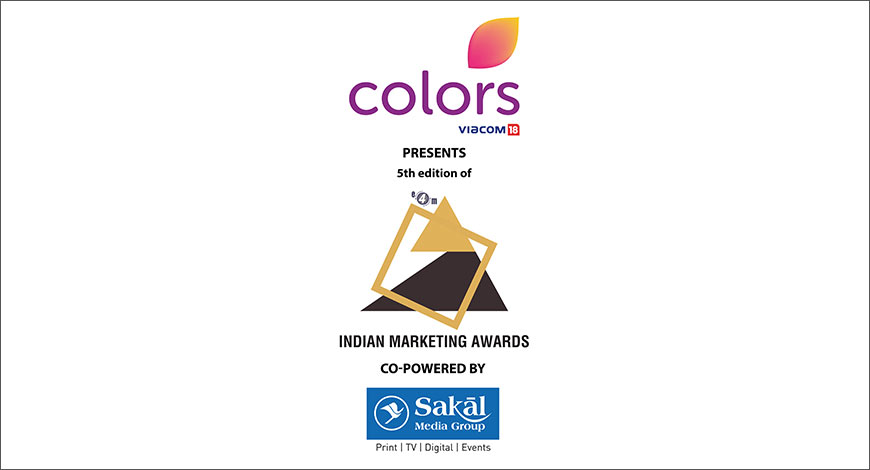 The fifth edition of exchange4media's Indian Marketing Awards will be held on November 29 at Hotel Leela Ambience, Gurugram, and will set yet another standard of marketing excellence in India.
Indian Marketing Award's (IMA) objective is to advance the marketing profession and to unlock the potential of ideas, markets, and businesses, to realise their true value for customers and organisations.
The awards will be presented to organisations, individuals and teams who have achieved extraordinary success from innovative and effective marketing practices, having regard for the particular circumstances of different industries and diversity of marketing programs. A comprehensive strategy encompassing every element of the marketing mix (not just communication), given shape through an effective, actionable marketing plan and brought to life through the flawless execution of creative and relevant communication and marketing programs.
A screening committee has evaluated and narrowed down the field to the best five entries in each category through an online process. The grand jury will choose the winners at a jury meet at Hotel Leela Ambience, Gurugram on November 23. Over 500 entries have been received from more than 150 agencies and 100 plus brands.
The grand jury meet will be chaired by Amit Jain, MD, L'Oreal India. The other members of the jury include Amit Gupta, CEO, AsiaNet; Ashok Bhasin, Head - Digitization, Hero MotoCorp; B Thiagarajan, Joint MD, Blue Star Limited; Dr Mahesh Gupta, Founder - Chairman, Kent RO Systems Ltd; Eric Braganza, President, Haier Appliances India Pvt Ltd; Herjit S Bhalla, MD, The Hershey Company; Hetal Kotak, CEO, Lee Cooper India; Narasimhan Eswar, Sr. VP, South Asia - Home Hygiene, Reckitt Benckiser; Pratik Pota, CEO, Jubilant Foodworks; Raj Nayak, ex-COO, Viacom18; Sam Singh, CEO - South Asia, GroupM; Tarun Arora, COO & Director, Zyduss Wellness; Vivek Sharma, MD, Anchor Electricals; Yashish Dahiya, Group CEO & Co-Founder, PolicyBazaar Group; Sandeep Jain, Director, VEGA Industries; Sanjeev Churiwala, Chairman, Royal Challengers Bangalore.
The event will also have an all-day conference called the India Brand Conclave 2018. The theme for this year's conference is 'Driving Business Growth through Marketing Effectiveness', wherein industry veterans will share their game-changing branding and marketing stories.
For more details, click here: https://e4mevents.com/ima-2018/home

exchange4media Group Service
In the same category, Vimal Elaichi Pan Masala and Bharatiya Janata Party climbed to the top two spots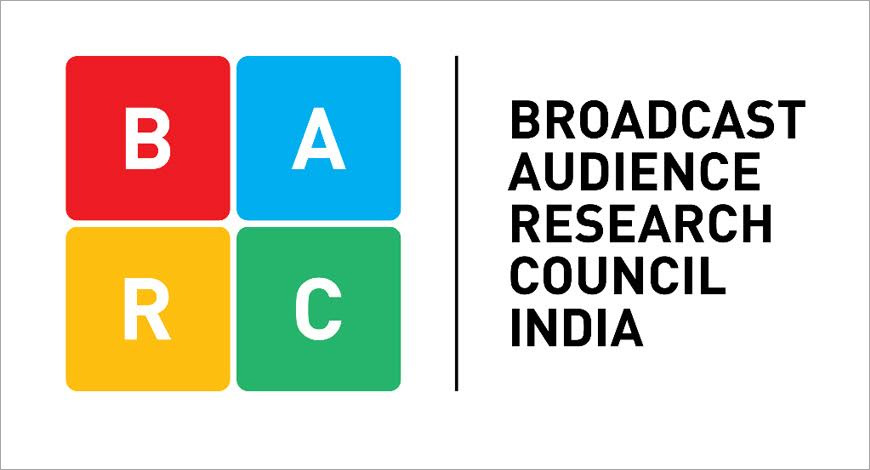 In the list of BARC Top 10 Brands for Week 45 (November 3-9, 2018), Vimal Elaichi Pan Masala and Bharatiya Janata Party climbed to top spots with 16,190 and 14343 insertions respectively.
Trivago slipped to the third spot with 12,876 insertions. Wipe and Dettol Toilet Soaps, on the other hand, climbed to fourth and fifth spot with 9012 and 8985 insertions respectively. Global streaming service Netflix entered the category for the first time at sixth spot with 8914 insertions.
Harpic Power Plus, Colgate Dental Cream, Dettol Liquid Soap, and Goodknight Power Activ Plus also entered after brief span at the seventh, eighth, ninth and tenth spot with 8849, 8433, 8418 and 7959 insertions respectively. In the same week, in BARC Top 10 Advertisers list, FMCG brand Hindustan Lever continued to lead this category with 1,36,731 insertions.
Reckitt Benckiser stepped up to the second spot with improved 1,15,656 insertions. Procter & Gamble climbed up to the third spot with 41,177 insertions. ITC Ltd. slipped to the fourth spot with 36,843 insertions. Meanwhile, Brooke Bond Lipton India and Ponds India climbed to fifth and sixth spot with 24,082 and 23,062 insertions respectively.
SBS Biotech retained its sixth spot with 23,062 insertions. The category saw the entry of Google and Google Palmolive India at the eighth and ninth spot with 21,068 and 20,924 insertions respectively. Wipro maintained its tenth spot with 20,574 insertions.
exchange4media Group Service
At the exchange4media Conclave, held on November 16 in Mumbai, our esteemed panel of speakers discussed the topic, 'Human Insight vs AI in Marketing'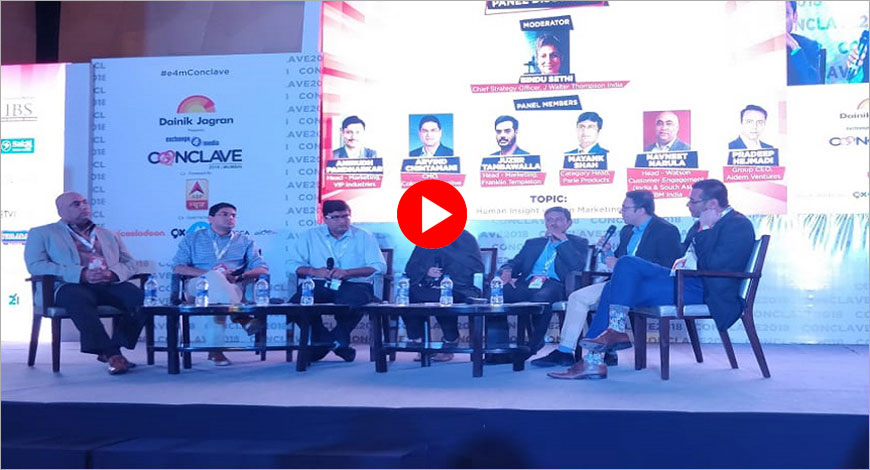 Artifiical Intelligence, the new technology that is giving wings to marketers, is also making the marketing fraternity wonder about how humans would work alongside AI and what possibilities maketers can explore with the aid of AI. At the exchange4media Conclave, held on November 16 in Mumbai, our esteemed panel of speakers discussed the topic, 'Human Insight vs AI in Marketing'.
Watch the video here or read the article below:
Moderator of the panel, Bindu Sethi, Chief Strategy Officer, JWT India opened the discussion by asking the panel how they have grappled with machine learning and AI in their particular organisation; what AI means to them, how they are using it, what are some of the challenges they face? Also, if they had more time and money, how would they begin to use AI and machine learning?
Juzer Tambawalla, Head of Marketing, Franklin Templeton began the discussion by saying, "To me, it is essentially about looking at what humans can do. Humans can acquire and capture data, they can process it, they can reason with it and take corrective actions. This is typically what an AI tool should be doing, and is doing right now. The only thing that today AI can't do is bring in the emotional aspect which humans actually have."
He explained that from a business perspective, considering the shrinking attention span of customers, one of the biggest challenges in the financial services business is to remain one step ahead of the customer, saying "We are really building and investing a fair amount of time, money, energy and people resources in trying to build that platform for the firm to make sure that we can get in line with the customer, and hopefully in future get ahead of him."
Pradeep Hejmadi, CEO, Aidem Ventures Pvt. Ltd., pointed out that, "AI has to be taught first, it has to learn and even before that, there is the process where we bring in things that it can learn on and that clearly is a hugely human effort. In my view, both of these will need to co-exist, otherwise, there will be businesses looking like one another if you use a regression based modeling. Innovation will work absolutely in the opposite way."
He added "Technology and Artificial Intelligence will the reason why many innovations would never see the light of day, so I really believe that we can constantly see how human capital creates wonders, and I am a firm believer that cannot be completely substituted, but the computing-based strength which humans will struggle with, or to which humans will find a bias or ignore, that is something that a machine can pick up".
Navneet Narula, Head of Watson Consumer Engagement, India and South Asia, IBM India opined that Artificial Intelligence helps save time and plays various roles. He also believes AI will improve in the future.
Another question the panel delved into was what should the next ambitions of marketing organisations be, and how would agencies evolve in the age of AI?
Narula began by saying, "I believe while people will keep learning as they take this journey, there are 3 effective ways we see people are trying to address it- a mid-market organisation that doesn't have a lot of money to spend on data science can get those apps and start delivering on some results. I also see in the marketplace people who do end-to-end marketing, including the data work, and finally, the technology, the agency and the brand work together in a collaborative way, where technology is extended to an agency and they work together on the same platform to deliver results. That is where I see a lot of customers succeeding in working with the brands".
Arvind Chintamani, VP of Marketing, Colgate Palmolive India, explained that "We need to understand the potential for what is possible." He added "The business problems are the obvious starting points, communication is the solver of a business problem. Now that we know what our business problem is, can we imaginatively ask the question that can drive influence? I think this is where we will have to find a way to organise".
Mayank Shah, Category Head, Parle Products opined that "It is not only the advertising or the marketing we are talking about but also the purchase." He explained that there is a lot of data available for retailers about consumers and their purchase journey and that there is vast scope for AI in this area to better understand the customer requirements. Saying, "While we as marketers are more skewed towards advertising, we are talking about pieces of communication, or how to target consumers, or probably influence them, I think down the funnel, when we talk about the actual purchase act, we need to look at the data which is already there."
He added, "I would not restrict the use of AI to just communication or advertising, but go a full 360 degree of marketing, where you're also talking about the purchase, advocacy, and other things."
Anirudh Pandharkar, Head of Marketing, VIP Industries, added that "I don't think there would be any great change in the marketing structure, because ultimately the brand teams and the marketing teams have a problem to solve, and that business problem can now be very well defined by the amount of data we have and the inferences from the data which can be drawn. Ultimately that is what the job of a marketer is- to solve a problem on the business front or a consumer front."
He also said that "The basic structure of marketing in the next three to four years, will probably have adjuncts of analytics to it, but the core of marketing will remain the same".
Hejmadi remarked, "People say very often, data is the new oil. I just have one perspective on it, oil has many properties, one of the biggest ones is that it's combustible and it's really slippery. That is what we should watch out for with data. The thing that alters the viscosity and the explosive element is humans. If we put it in the right place, like a gasoline tank, it can help the person do wonders".
exchange4media Group Service
Currently Essence (GroupM) is the agency on record (AOR) for Britannia which underwent massive rebranding exercise recently. Prior to Essence, the account was handled by Madison Media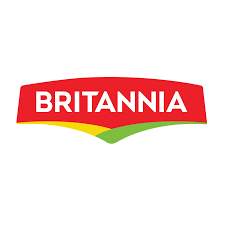 Britannia Industries will be announcing media agency review soon. The company sources have confirmed this development to exchange4media.
Currently Essence (GroupM) is the agency on record (AOR) for Britannia which underwent massive rebranding exercise recently. Prior to Essence, the account was handled by Madison Media. The account size is estimated to be in the range of Rs 200 to 250 crore.
Some of the popular brands from the company include—Good Day, Tiger, Milk Bikis, NutriChoice, Treat among others.
In an earlier interview with exchange4media, Ali Harris Shere, VP-Marketing at Britannia had pointed out that the biscuit major was looking to align with big shifts taking place in the industry and according to reliable sources the call for media review could be a step in that direction.
"There are some big shifts happening in the consumer world and we track those shifts and we are moving in the same direction. At 100, we really thought we should reset ourselves and have the vision going forward," Shere had stated.
exchange4media Group Service
At the 16th edition of the event, the MD spoke about how machine intelligence is helping farmer-based organisations, and about bringing in opportunities for AI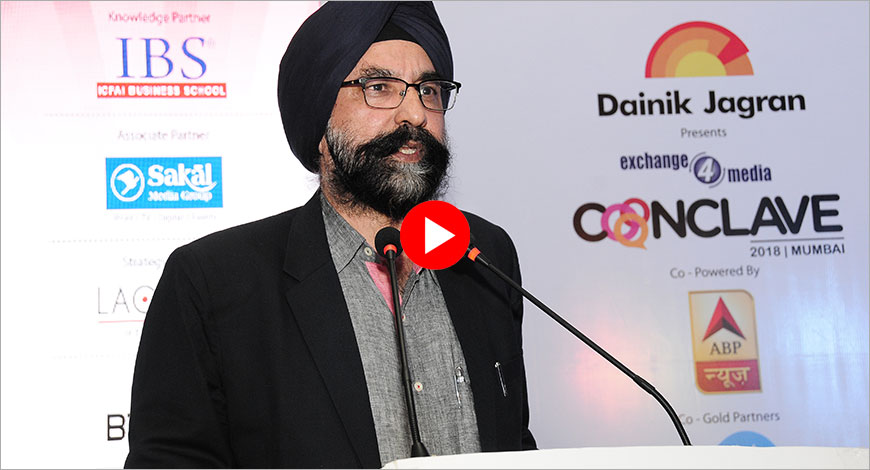 Artificial intelligence is undoubtedly changing the society and its foundation, but how much of it is actually happening at the ground level? How is technology transforming modern enterprises and FMCG companies?
R. S. Sodhi, MD, Gujarat Co-operative Milk Marketing Federation Ltd. (GCMMF) gave a brief picture of how technology has enabled smoother operations inside Amul at the 16th edition of exchange4media Conclave on November 16.
Watch the video or continue reading:
He talked about how machine intelligence is helping organisations which are farmers-based and bringing in opportunities for AI. Sodhi set off his session on a lighter note joking how in his company he knew of only AI i.e. artificial insemination. He delved into Amul's history, on how a 72-year old cooperative started off from a small town of Anand and went on to become India's biggest dairy company.
He explained with numbers, "We collect 23 million litres of milk per day, 85 per cent from Gujarat and 15 per cent outside. It is owned by 3.6 million farmers in Gujarat. It provides livelihood to millions of people. It's the largest FMCG brand with Rs 41,000 crore for the fiscal year '17-18. We are growing over the last eight years at CAGR of 18 per cent."
Speaking of marketing, Sodhi mentioned that back in the day it was simple. "When I joined sales and marketing it was all about positioning the product and market. It was simple. There were mass media, mass marketing, and transaction. It was one-way communication. The balance was in the hands of the marketer."
Sodhi added that now with the help of AI one can do fragmentation which was easy back in his days. But now after spending Rs.100 crores also brands aren't satisfied with media planning because of social media. There are now opportunities for deeper two-way integration with consumers using digital technology. "Now communication is two way."
Sodhi specified what he's looking for an AI solution. It's majorly to communicate with consumers directly, to see how technology can be used for deeper and targeted distribution for rural India and how to cultivate consumers' interest and habit for products. "From 1952 till today we think that high business productivity will create more jobs and wages. But the reality is jobs are not coming."
He then moved on to technology and how it enables deeper distribution. Monitoring performance of field staff without going to the field is possible with a distribution management system. Sodhi explained, "Most FMCGs are using this distribution management system which helps them monitor each transaction, plan production and know how much distributor has sold to each retailer." AI has helped Amul and its management to know what's happening at the retailer level, manage the inventory and ensure smooth transportation of finished product movement with GIS. Sodhi added, "You get to know whether the truck stopped in between or whether the lid of one of the cans has been opened."
To overcome new age marketing challenges Sodhi advised keeping a finger on the consumer pulse, thinking or modifying strategy as per new age challenges, ensuring cost efficiency and excelling in core competency. "If the system is not cost-efficient for an organisation like ours, value for mass and value for money will not happen," he warned.
Sodhi advised that AI should help in decision making but it shouldn't be fully allowed to make decisions on behalf of the human, then it's going to be dangerous. It should not replace the 'hunch', specifically.
The CEO signed off with a statutory warning, "AI is good if it's going to serve humankind not only the bottom line."
exchange4media Group Service
Chairman & CEO, AMEA, Russia, and CIS, Mindshare, delivered a masterclass on artificial intelligence, what it means, how it can be used and results verified to a packed audience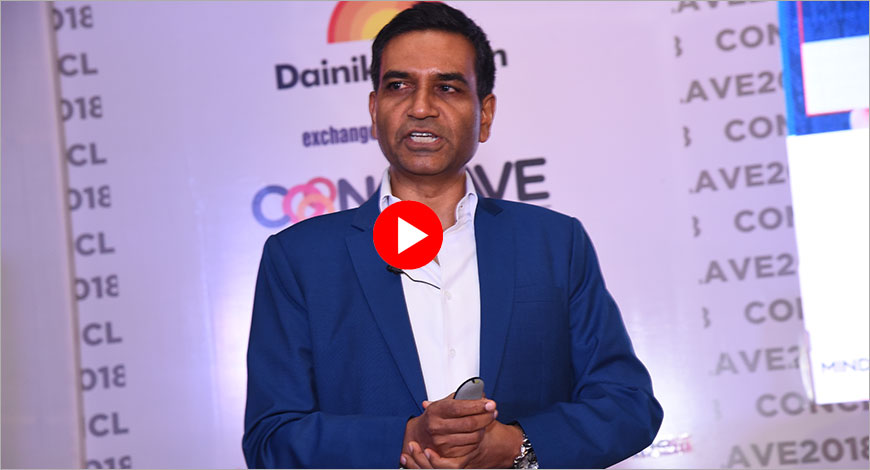 Artificial Intelligence has been demonised by some as the technology that will take away human jobs and diminish the role of humans in many processes, including creative. But it is in fact a technology that will enable humans to do better. Sharing this view, Ashutosh Srivastava, Chairman & CEO, AMEA, Russia, and CIS, Mindshare, believes AI is a tool that will "amplify human intelligence."
Srivastava delivered a masterclass on artificial intelligence, what it means, how it can be used and its results to a packed audience at the exchange4media Conclave held in Mumbai on November 16. In his session, Srivastava focussed on explaining how to use AI to find the right people at the right time at the right platform and create engagement in a way that works for brands.
Laying down the ground rules to create the best environment to harness AI, Srivastava said, "You need use your own data in your business, have the talent that understands marketing and tell the machine what to look for to make AI really work for you."
One of the uses of AI that Srivastava highlighted was programmatic ad buying and digital ad insertions personalised at scale which cannot be done manually by humans. In fact Mindshare has used AI in the form of Anna which uses a bespoke AI to construct an integrated media and creative algorithm that powers the operations at the DSP and DCO platforms. The personalisation of the ad creative resulted in an 2.5X increase in CTR for the brand, enabling it to target consumers at 7,000 odd touch points.
He further explained how a machine clusters touchpoints that are more favourable for advertisers and can automatically buy ads as per the millions of combinations of those touch points thereby reducing the cost cost per acquisition for a client. Srivastava then showed the audience how AI can help find the right target audience among a sea of audience.
Srivastava also touched upon how AI can be used to make predictions of the next big moment for a brand to place ads.
"This is just the beginning of how AI is changing deployment," he said. He further added that as marketers begin to get familiar with AI they should start doing small pilot projects, capture those learnings and make them bigger.
Watch the entire session here:
exchange4media Group Service
Ad veteran Padamsee, aged 90, passed away on Saturday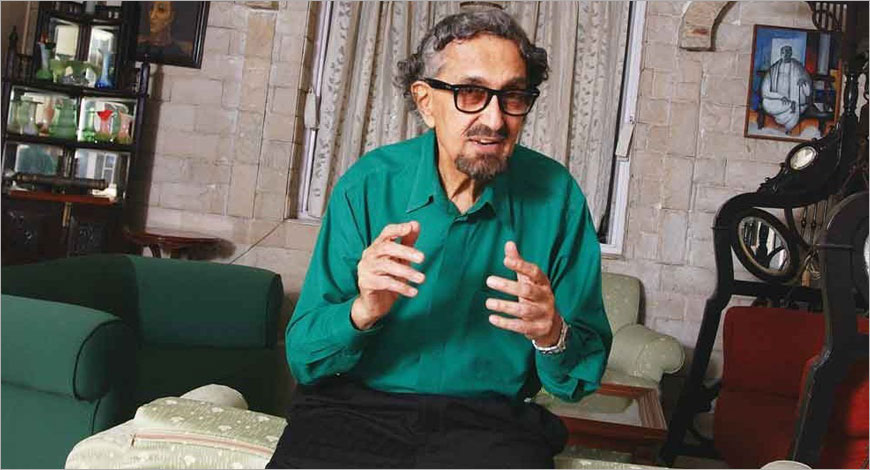 The advertising fraternity woke up to the sad news of the passing of ad man and theatre maven Alyque Padamsee.
Padamsee touched the lives of many advertising professionals during his career, shaping them and sculpting them into the leaders that they are today.
Many of those whose lives Padamsee influenced took to Twitter, sharing their impressions of the legendary man whom they knew as God. Even the Prime Minister of India, Narendra Modi, tweeted his condolences. "Saddened by the demise of Shri Alyque Padamsee. A wonderful communicator, his extensive work in world of advertising will always be remembered. His contribution to theatre was also noteworthy. My thoughts are with his family and friends in this sad hour," PM Modi tweeted.
Here's a look at some other tributes that poured in:
Sad to hear of #AlyquePadamsee's demise.

He was the face of Indian advertising & a celebrated theatre man the time I was at NID.

As someone who loved both,the only place I wanted to join after I graduated was Lintas.Did just that.

Thank u for the inspiration, Alyque. RIP. ??

— Sonal Dabral (@agracadabra) November 17, 2018
Woke up to the saddest news of my guru and mentor #AlyquePadamsee is no more. He hired me and Chax personally in 1992 for #Lintas . This was my last picture with him few months ago. I share my grief with his family. May his Soul rest in peace. pic.twitter.com/C8G6nfX4PV

— K V Sridhar (@kvpops) November 17, 2018
Saddened to hear of the passing of advertising doyen #AlyquePadamsee

When he was head of Lintas he'd given me some of my early breaks in advertising photography

Ever grateful for the break and opportunity

RIP Sir
??? pic.twitter.com/5aZ8EUVT69

— atul kasbekar (@atulkasbekar) November 17, 2018
RIP Alyque . Thank you for your pearls of wisdom during my formative years in advertising. Still remember the Voltas pitch when you made me rewrite the slides 4 times.

— Anil Nair (@Anilalive) November 17, 2018
La lalalalala la la la. Come alive, #AlyquePadamsee. A new world awaits you.

— Lynn de Souza (@lynndesouza) November 17, 2018
RIP Alyque Padamsee.
The ad legend who gave us some of the iconic ad images of the 70s and 80s. Surf's Lalitaji and Liril's waterfall girl in the green bikini. pic.twitter.com/ZUP1GQbF65

— Lloyd Mathias (@LloydMathias) November 17, 2018
Saddened to hear of the passing of Ad Guru and Theatre doyen #AlyquePadamsee.
He gave me my first break in Theatre, like countless before and after me.
Maverick, Unique, Uncompromising.
There will never be another....#RIP Alyque.

— Boman Irani (@bomanirani) November 17, 2018

https://twitter.com/NimratOfficial/status/1063641311021080576

https://twitter.com/tistathinks/status/1063783564179881984
I will always remember him for making India's first hugely mounted and fabulously enacted musical, Evita. It left us spellbound. A creative genius, fearlessly outspoken. He epitomized "Bombay." #AlyquePadamsee

— Sanjay Jha (@JhaSanjay) November 17, 2018
Shri #AlyquePadamsee's contribution in the field of advertising was immense. He will also be remembered for his acting and love for theatre. My thoughts & prayers are with his family and friends at this difficult time. pic.twitter.com/etAHfO70yA

— Ashok Gehlot (@ashokgehlot51) November 17, 2018
"Few men of action have been able to make a graceful exit at the appropriate time. " #AlyquePadamsee was a larger than life person in every sense of the word. He gave finesse to everything he did. Theatre, ad film world, cinema, fans & friends will miss him & his style.? pic.twitter.com/TosoY7N1h6

— Anupam Kher (@AnupamPKher) November 17, 2018
A true citizen is judged by how he/she reacts in tough times. When Bombay/Mumbai was burning in 1992-93, Alyque Padamsee lent his powerful voice to the affected people of a scarred city. Salute.. RIP #AlyquePadamsee

— Rajdeep Sardesai (@sardesairajdeep) November 17, 2018
A liberal and vocal mumbaikar and one of most creative adman & theatre personality of our time #AlyquePadamsee is no more.He was a living legend.
Mumbai will always miss him for his concern for the city.
God bless his soul.#RIP

— Sanjay Nirupam (@sanjaynirupam) November 17, 2018
I never worked with #AlyquePadamsee, but was fortunate to work with his protégé, Anand Halve, who Alyque called his *brainiest trainee*.
Andy, you can now raise a toast with your mentor. pic.twitter.com/zhAnsG6mej

— Ashok Lalla (@ashoklalla) November 17, 2018
exchange4media Group Service
The globe called Shifu Orboot allows children to explore the world beyond boundaries through the companion app, providing an immersive and interactive learning experience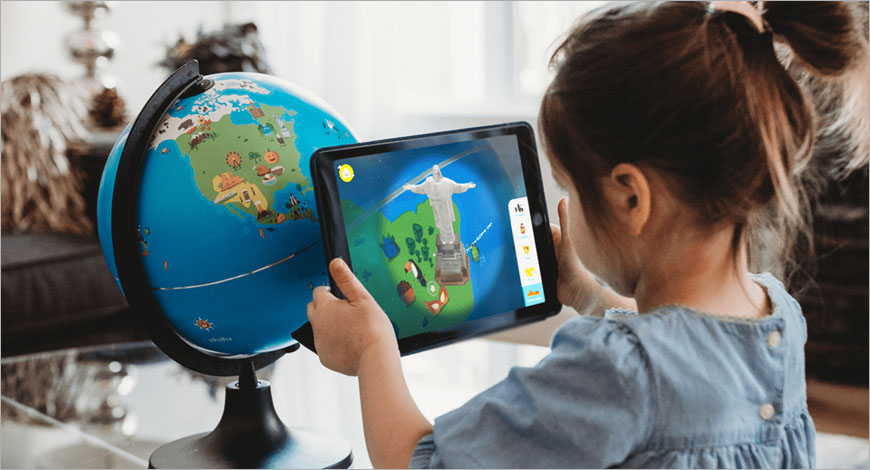 Playshifu, the brand for educational learning toys for kids in India, launches its new product - Shifu Orboot. The toy is a one-of-its-kind globe enhanced by Augmented Reality for kids learning. In India, it is available on PlayShifu website, Amazon, Flipkart, Hamleys, Toys"R"US, Crossword, Landmark and many other retail stores in metropolitan and Tier II cities.
Shifu 'Orboot' allows children to explore the world beyond boundaries through the companion app, providing an immersive and interactive learning experience. 'Orboot' app is available on both Android and iOS and works with smartphones and tablets as well. The new product from Playshifu sensitises the young minds to understand the cultures and people around the world making them global citizens. With a passport, country flags and travel stamps included, Orboot completes the experience for the little globetrotter. It is an educational toy for the ever-curious child that sparks curiosity and helps build knowledge, linguistic and cognitive skills.
Commemorating the launch of 'Orboot' in India, Vivek Goyal, Founder & CEO, PlayShifu said, "PlayShifu has successfully delivered world-class innovation through PlayShifu's products to a market which had suffered from a lack of innovation till date. Through the power of 'Orboot' and the connected mobile app, now children can travel the seven continents from the comfort of their homes. They can explore the cultures, inventions, monuments, wildlife, cuisines, maps, and weather relevant to each location."
The digital gameplay is enriched with realistic 3D figures, engaging voice-overs, and regional music. Shifu Orboot has won hearts among children, parents, and educators all across the world and we are gaining great acclamation in India as well. We look forward to bring all new range of Augmented Reality toys for interactive learning of kids in the coming time," he added.
PlayShifu has launched its consumer technology products in 11 countries and has participated in the largest global trade fairs including the New York Toy Fair, Hong Kong Toy Fair, and the Nuremberg Toy Fair. Along with other products from Playshifu, Shifu Orboot also sells globally through Amazon and various retail channels in countries like US, UK, Canada, Poland, Germany, Japan, Australia, and the Middle East.

exchange4media Group Service
Flashed on Friday: The award honours visionaries who have transformed the industry and inspired the next level of growth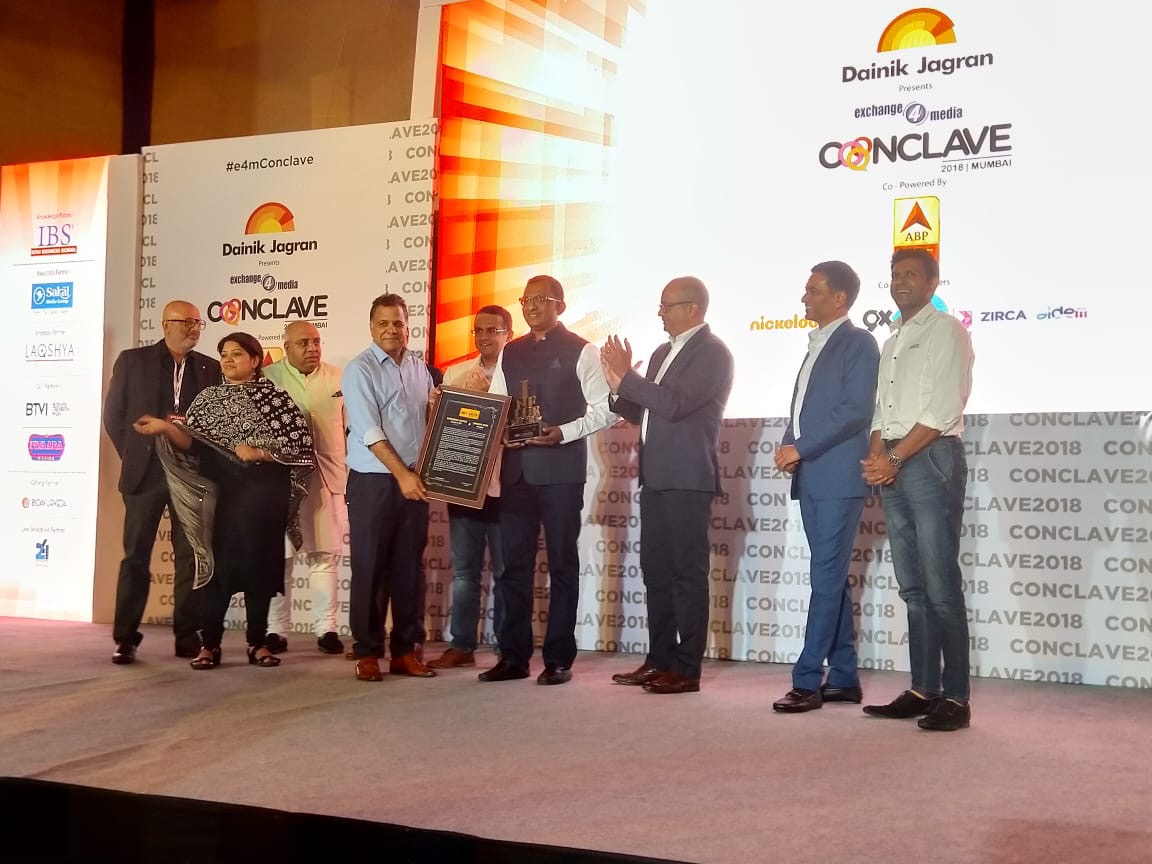 Virendra Gupta, Founder & CEO, Dailyhunt and Umang Bedi, President, Dailyhunt were honoured with the exchange4media Influencer of the Year Award. CVL Srinivas, Country Manager, WPP and the winner of the 2017 exchange4media Influencer of the Year award and Raj Nayak, COO Viacom18 who was the winner of the 2016 exchange4media Influencer of the Year award presented the award to the duo.
On working together with Gupta and the win, Bedi said, "Its been the most amazing enterprenuial journey. Viru and I have been brothers because we are so aligned in our thinking. He understands bharat at the grassroots level and I understand the scale of businesses. We are so complimentary in our skill-sets. In life you need an elder brother. And for me, that's what he stands for."
An elated Gupta said, "On the behalf of team Dailyhunt, I humbly accept this award. As you know, our vision is to bridge the digital divide and we proud ourselves as one of the companies that is trying to fight off the digital prominence of Facebook and Google. We are 150 million monthly active users and till next year, we should be 300-350 monthly active users. This award is a belief by all of you in us and we are just getting started."
Beginning in 2016, the exchange4media group initiated the Influencer of the Year award. The award honours visionaries who have transformed the industry and inspired the next level of growth while progressively using innovative technology for business achievements.
exchange4media Group Service