Tech Mahindra announces key leadership appointments
Jagdish Mitra in charge of Enterprise Business, Sanjeev Nikore is Marketing Head
Tech Mahindra announced key leadership appointments to drive the organization's growth and lead the digital transformation journey. The leadership changes will be effective from January 1, 2019.
Jagdish Mitra, currently the Chief Strategy & Marketing Officer, will be in charge of the Enterprise Business. With his experience in the digital space, he will drive growth across Enterprise Business Verticals and Strategic Business Units. He will also drive Strategic Partnerships and Alliances for Tech Mahindra. Sanjeev Nikore, currently leading Strategic Initiatives, will now take over as the Head of Marketing at Tech Mahindra.
Manoj Chugh, who is currently the Enterprise Business Head at Tech Mahindra, will take over as President, Corporate Affairs at Mahindra & Mahindra Group.
CP Gurnani, Managing Director and Chief Executive Officer, Tech Mahindra said, "I wish everyone a great success in their respective roles. This will help the organization accelerate the digital transformation journey, as part of the TechMNxt charter. I am confident that this team will propel Tech Mahindra's growth globally."
exchange4media Group Service
Over the 3 months of Vivo Pro Kabaddi, the matches provided a perfect platform for brands such as VIVO, Thums Up, Gillette, Tata Motors and Honda
The Vivo Pro Kabaddi league in just a short duration of 6 seasons, has been pushing boundaries in creating brand collaborations and partnerships that resonate invaluable outputs for brands and the sport alike. This season, witnessed innovative integrations in comparison to run of the mill advertising. The scope for integrations during a live game are several and the league wanted to bank upon this opportunity to integrate brand solutions using live television as a medium to amplify brand promise.
Throughout the three months long season of Vivo Pro Kabaddi, the matches provided a perfect platform for brands such as VIVO, Thums Up, Gillette, Tata Motors and Honda, giving an opportunity to not only advertise but also integrate brand messaging into LIVE content to drive stronger impact. The fan favourite jumbotron (a graphic that appears on the screen) evolved this season to further drive the editorial narrative of the game, be it building the key battles to watch out in each match or driving hero performance traits. And, in a technological first, the jumbotron was used innovatively wherein the TVC was seamlessly integrated during the broadcast without taking a commercial break.
Furthermore, Thums Up, became a brand that integrated their brand proposition in gameplay verbiage during a high impact LIVE match moment. All Super Raids during the season were "Toofani Super Raids" – across all broadcast graphics, commentary and on-ground platforms, this gave the brand stronger recall for their messaging through the three months.
Honda wanted to build recall value for their corporate anthem, VIVO Pro Kabaddi League provided them an opportunity to build the anthem across 13 cities on-ground and on live television. The teams worked together to seamlessly to integrate the anthem in hero player stories during the Pre-Game Show. VIVO Pro Kabaddi League offered multiple options to create this recall as touchpoints where eventually a fan could connect with the anthem.
Brand Launches
For the first time, VIVO Pro Kabaddi was used as a platform to launch the new Honda X-Blade bike, this enabled the brand to reach out to their target audience. Apart from these innovations, Tata Motors and Dream 11 contextually built their association with the league by creating customized brand specific commercials leveraging well-known kabaddi players.
Gillette launched the new MACH3 START using VIVO Pro Kabaddi as a platform, with an interesting campaign, during the countdown to start the game, 'On your mark start' was replaced with 'On your Mach Start' this clearly highlighted brand messaging. Gillette after a long duration launched a new product in the market and bet on Kabaddi to reach a younger audience that the product was targeting.
Other innovation integrations included the Gabbar of Indian Cricket team, popularly known for his Kabaddi 'thigh-five' action and twirling of moustache during Cricket matches, starting a new trend for moustached men on the Kabaddi mat. Shikhar Dhawan shaved off his bearded look to keep his symbolic moustache with a clean-shaven face. His mooch look was an encouragement for VIVO Pro Kabaddi League top players as well and taking his love for the game higher, Shikhar attended a kabaddi match and posed with the players, sporting the moustached look.
Over the past few seasons, VIVO Pro Kabaddi League has provided the perfect platform for amplification of a brand promise both on-air and on-ground because of the nature of the sport. As the league continues to grow and is a platform for younger players to emerge, it is also turning out to be a platform where brands look at innovatively telling their story.
exchange4media Group Service
<
In collaboration with Publicis Capital, the campaign is themed around the similarities that we share with Pakistan and Bangladesh in terms of culture, food and entertainment
Three months after its soft launch across 190+ countries, digital entertainment platform ZEE5 is now zooming in on specific priority markets. Close on the heels of the launch of its brand campaign Dil Se Desi in APAC, MENA and Africa targeting the Indian and South Asian diaspora, ZEE5 today rolled out a customized campaign, aptly titled 'Share the Love' for two important neighboring markets, Pakistan and Bangladesh.
Exuding the same playfulness and pep as #DilSeDesi and crafted by ZEE5 with Publicis Capital, the campaign #ShareTheLove is themed around the similarities that we share with Pakistan and Bangladesh in terms of culture, food and of course entertainment. Bringing in a strong bouquet of content which resonates with audiences in these markets, including Hindi and Bengali original shows like Rangbaaz, Kaali and the upcoming Sharate Aaj, original movies like Aranyadeb and Tigers as well as digital premieres like Namaste England and Praktan; ZEE5 'shares the love'.
Amit Goenka, CEO, ZEE International and Z5 Global said, "Indian content, especially our TV shows, movies and music gets tremendous love across the globe, and especially so from the sub-continent due to the relatability. We are glad to announce our availability in Bangladesh and Pakistan vide our new campaign #ShareTheLove and we look forward to getting a tremendous response from these markets'.
"Good content transcends borders and especially so with Pakistan and Bangladesh where there is so much shared context of culture and language. This high energy TVC captures our innate similarities and showcases the content that we all love to watch, which is now available on ZEE5. With this message at its core, #ShareTheLove is sure to resonate beautifully with audiences in these markets." adds Archana Anand, Chief Business Officer, ZEE5 Global
ZEE5 offers 1,00,000 hours of Indian Movies, TV Shows, Cine plays, Music, Videos and a slew of exclusive Originals, across 12 languages - English, Tamil, Hindi, Malayalam, Telugu, Kannada, Marathi, Bengali, Oriya, Bhojpuri, Gujarati and Punjabi. It also offers 60+ popular Live TV channels.
Bangladesh TVC
Pakistan TVC
exchange4media Group Service
<
Campaign values inspiring stories of people from all walks of life
The Tata Mumbai Marathon's campaign revolves around the motto of inspiring people to 'Be Better'.
A better son, a better boss, a better Mumbaikar, and so much more. It is this sense of inspiration that brings back people year after year to this iconic event.
The #BeBetter ethos is not just a catchy line but is a core truth that has emerged from a robust research exercise conducted with Mumbaikars from different strata of society.
The Tata Mumbai Marathon 'Inspire to Be Better' campaign values the inspiring stories of people from all walks of life and recognizes those who inspired them to be better.
Given that Tata Mumbai Marathon is an event that appeals to people from all walks of life, the campaign is an integrated one, and will use print, radio, digital, and on-ground innovations to get people to thank the ones who inspire them.
The campaign will feature real people and stories of real inspiration. Kick-starting this campaign is a letter from the Event Ambassador, MC Mary Kom to her husband, Onler Karong, thanking him for the inspiration he has been to her. The other two inspiration stories are about Meera Mehta, one of our young fund-raisers and one of the first ones to raise funds at TMM. There is also Krishna Prakash IPS, super cop, avid runner, and the first Indian Civil Servant to complete the gruelling Ultraman World Championships.
As a closure to the print campaign, the event is running a contest and requesting individuals to share their inspirational stories and one story will be featured in The Times of India Front Page Ad.
Vivek B Singh, Joint Managing Director, Procam International said: "We are proud to launch the innovative 'Inspire to be Better' campaign, leading up to the 16th edition of the prestigious Tata Mumbai Marathon. While a record number of runners participate on Race Day to gain glory, there are millions more who are part of the event in various avatars. This campaign will evoke a sense of pride amongst all those who have in their own unique way inspired to be better."
Chitresh Sinha, CEO, Chlorophyll Innovation Lab, said: "Given the turbulent times we live in today, the world needs positivity more than ever before. Given the inspirational role that Tata Mumbai Marathon plays in people's lives, we focused on bringing alive this spirit in a totally unique way. We believe that gratitude is a great tool for inspiration itself. Rather than focus on the brand, we have focused on the people of Mumbai and have created a unique platform for them to thank the ones who inspire them."
In addition to the campaign, the #BeBetter gratitude ground activation will also be conducted simultaneously in various offices, city spots, running community and the event expo.
For our digital platforms, there is a #BeBetter Microsite on the Tata Mumbai Marathon website that will help us showcase stories on the page and it will also have an application that will enable people to send thank you notes digitally, to people who have inspired them to be better.
https://tatamumbaimarathon.procamrunning.in/be-better.
This will be driven by a sustained push on social media to encourage people to talk about their inspiration. The email id that people can send their inspiration stories to is: bebetter@procam.in.
These activities will support the Inspiration Medal, the first-of-its-kind in sporting history, which has been created by the Tata Mumbai Marathon for all the people who have inspired the runners to #BeBetter. The Inspiration Medal is a unique symbol of victory and inspiration together. Every 42K finisher will receive this dual — finisher & inspiration — medal.
'Inspire to Be Better' campaign is a creative outcome of the collaboration between Procam International and Chlorophyll Innovation Lab, the Innovations Partner for the event.
exchange4media Group Service
<
Conceptualised by Ogilvy India, the film announcing the launch of the product aptly brings out the 'Ultimate Excitement for the Ultimate Savings Bucket'
Colonel Sanders has given KFC fans another reason to rejoice in the New Year. KFC India has launched the Ultimate Savings Bucket with 16 pieces of your KFC favourites in one bucket priced at INR 599/- only. The digital film announcing the launch of the product aptly brings out the 'Ultimate Excitement for the Ultimate Savings Bucket'.

Conceptualised by Ogilvy India, the film opens with a luxury car and as the door opens, a stylish celebrity, perhaps a rapper, dressed in funky black and metallic gold steps out. Swaying to the music in full swagger, he looks towards the crowd that seems super excited to spot him as they rush towards him. But what we see next is truly shocking. The swarm of people rush right past him, towards something even more exciting and attention worthy – a large billboard that shows the Ultimate Savings Bucket. The next shot shows the awestruck rapper indulging in a piece of KFC's golden fried chicken.
Talking about the product and its film, Moksh Chopra, Chief Marketing Officer, KFC India said, "We love surprising our consumers with value and variety and what better start to the year than offering a fantastic deal on the iconic KFC chicken Bucket - with the launch of the new Ultimate Savings Bucket. The digital film rightly brings out the excitement around the product; after all it is both the ultimate saver and the best party starter."

Shailender Mahajan, Senior Creative Director, Ogilvy India said, "16 pieces of KFC favourites in just one bucket could spark great excitement amongst chicken lovers. The idea was to bring the product into spotlight and highlight it as an ultimate combination of value, variety and savings together."
Credits:
Account Management:
Kapil Arora - President - Ogilvy Group Companies, North
Amarinder Butalia – Managing Partner
Kankana Ghosh – Client Services Director
Joanna Grover - Group Account Manager
Konika Dastidar - Sr. Account executive

Creatives:
Shailender Mahajan - Senior Creative Director
Krishna Mani - Senior Creative Director
Neha Bhatia – Associate Creative Director
Deepak Malhotra - Creative Controller
Hardik Trivedi - Associate Creative Director

Production:
Director: Ayan Das
Production house : MALDA Unltd

exchange4media Group Service
<
Service provider will also boost its mobile network at the venue to serve connectivity needs of millions of visitors at the Mela 
Airtel has announced initiatives to offer a unique digital Kumbh Mela 2019 experience to its customers.
Airtel smartphone customers will able to stream the Kumbh proceedings – including important Snans and Aartis – on the Airtel TV app. A special channel, dedicated to Kumbh Mela 2019, has been created on the Airtel TV app to bring all the action excitement from the event to the smartphone screen. Airtel has tied up with VR Devotee, India's leading devotional content provider, to bring this exclusive content to Airtel TV app.
This tie-up will allow millions of Airtel customers to stay digitally connected with the Kumbh, wherever they may be. This special channel on Airtel TV app, powered by VR Devotee, is already LIVE and will run through till March 4. To access this digital service, customers need to download the Airtel TV app (available for Android and iOS) on their smartphones.
In addition, Airtel in partnership with VR DEVOTEE will be putting up special kiosks at the venue (in Prayagraj) to offer Virtual Reality based immersive experience to visitors, who will be able to enjoy real life like display of proceedings right from the kiosks.
VR DEVOTEE is the market leader in bringing mobile app driven religious and spiritual experiences to devotees all over the world. VR DEVOTEE has partnered with 200+ major temples and spiritual leaders in the country and has live streamed large events like Mysuru Dussehra, Mahamasthakbhisheka, Ganesh Visarjan and many more. The company Kalpnik Technologies, creators of VR DEVOTEE is based out of Bangalore.
Sameer Batra, CEO – Content & Apps, Bharti Airtel, said, "Kumbh is amongst the biggest and most important events in India and our endeavour is to bring it closer to our customers. Airtel TV app will allow users to enjoy the Kumbh experience on their smartphones anytime and from anywhere in the fast emerging Digital India. We invite Airtel customers to enjoy this special digital experience on Airtel TV app and also discover a wide range of exclusive and exciting content, including 400 LIVE TV channels and over 10,000 movies and shows."
Ashwani Garg, co-founder & CEO Kalpnik Tehnologies, said: "The Kumbh is the largest pilgrimage gathering in the world with approximately 130 million people expected to arrive for the same. We are privileged and delighted to exclusively collaborate with UP Tourism and Kumbh Mela Authority to make 2019, the first Kumbh where virtual reality experience will be streamed online and at the venue so that millions who are unable to visit Kumbh can experience the largest spiritual and cultural gathering in a very unique way. The VR experience developed by Kalpnik is so immersive that it gives the viewer the feeling of almost being there."
Network boost at the venue
Airtel is also boosting its mobile network at the venue to serve the connectivity needs of millions of visitors at the Kumbh Mela. It will be deploying state-of-the-art Massive MIMO technology at the venue to massively enhance its network capacity. Massive MIMO, a pre-5G technology, expands network capacity by five to seven times over the same spectrum and helps a large number of concurrent users to enjoy a seamless high speed data experience. Airtel had also deployed this technology at all major IPL venues last year.
In addition, temporary sites and small cell sites will also be deployed at the venue.

exchange4media Group Service
<
Campaign talks about the message of 'Ready to Shine with Goodness, Yet Again' 
Bollywood actress Anushka Shama has been roped in as the new brand ambassador for Rajnigandha Pearls.
The plot of the new campaign revolves around a fashion show where Anushka is the show-stopper. We see the actress walking on to the ramp along with two models. One of these two models confronts an awkward moment when her top unfastens, baring her back. Anushka promptly covers up the glitch by putting her hand on the back of both the models, thus stopping an embarrassment to mar the situation.
The story is about how a simple act of goodness by Anushka saves another model from the embarrassment of a wardrobe malfunction. Anushka's natural graciousness thus outshines the glitz of the star-studded fashion show.
Anushka Sharma shared her thoughts as she said, "Rajnigandha Pearls believes in the philosophy that goodness can make this world a better place and I am happy to be associated with them as I strongly feel and practice the same."
Rajeev Jain, Vice President, Marketing, DSL said, "Conceptualized by Law & Kenneth Saatchi & Saatchi, this new TVC has a touching story, coupled with delightful execution. The philosophy of goodness has in fact, become an essential part of the brand's identity. And the latest television commercial is yet another piece of creative communication that reinstates this core belief. We are happy to associate with Anushka Sharma, who has surpassed her area of talent and has progressed to uphold philanthropic causes. With a quality to vouch for, Rajnigandha Pearls as a brand is driven by its belief in the innate power of goodness. The brand's upcoming TVC also reflects the same conviction."
Talking about his experience of crafting the film for Rajnigandha Pearls, Rishi Upadhyay, Creative Director, L&K Saatchi and Saatchi, said: "The brief given to us by the brand team was very clear - we had to enhance the brand message 'Acchai ki ek alag chamak hoti hai'. The concept needed to be simple and impactful. This story is based on a small act of goodness done instinctively by Anushka that has a huge impact. The insight comes from how we react when we see someone in trouble. A person who is naturally kind-hearted will automatically reach out to help, without a second thought."
exchange4media Group Service
<
Each week, Syska will install LED lights in the house of one audience member chosen by Kapil Sharma
Syska LED has decided to be partners with Sony Entertainment Television's 'The Kapil Sharma Show'. Each week, someone from the audience of the comedy talk show will be getting the chance to win a gift from Syska LED.
All winners will be handpicked by Kapil Sharma himself, based on how intriguing the participant's answers are. As a part of this gratification, SYSKA will provide and install LED lights across the house of the lucky audience member every week.
Syska LED has a history of partnering with exciting TV shows that captivates the Indian audiences. Earlier this year, the company was associated with Sony Entertainment Television's 'Kaun Banega Crorepati' as well.
Speaking on this partnership, Amit Sethiya, Chief Marketing Officer, Syska Group said, "We are immensely proud to have partnered with 'The Kapil Sharma Show'. This light-hearted show has become a household name that has a fan following across age groups from baby boomers to gen Z. Similarly, Syska is also a household brand with a diverse and innovative product portfolio that caters to multiple age groups."
Danish Khan, Business Head – Sony Entertainment Television said, "With 'The Kapil Sharma Show', our endeavour is to offer quality content which is light hearted and relatable, seamlessly engaging audience across age groups and geographies. The series has been widely appreciated and I am certain this season will surpass the success of the previous seasons. We are happy to associate with Syska LED for 'The Kapil Sharma Show'."
The first two weekends saw a host of Bollywood stars grace the show. Some of the attendees included the cast of the recently released movie 'Simmba'- Ranveer Singh, Sara Ali Khan, Sonu Sood and director Rohit Shetty. Salman, Arbaaz and Sohail Khan along with Salim Khan in the second weekend. The show will host celebrities across various fields through the season.
exchange4media Group Service
<
'Prosperous India 2019' aims to improve financial well-being of people & provide a platform to ensure financial security and sustainability 
Times Network has joined hands with NSE to launch 'Prosperous India 2019', a path-breaking investor awareness initiative in Mumbai.
The initiative aims to enable investors, stakeholders and public with financial freedom, prosperity and an opportunity to 'Rise with India'.
India is one of the fastest growing economies in the world and holds an advantage of a rising middle class across demography. 'Prosperous India' in its entirety is committed to improve the financial well-being of people with a focus to provide a platform to ensure financial security and sustainability for an investor to grow as India progresses.
The launch event witnessed a fireside chat between Vikram Limaye, Managing Director and CEO, NSE and Nikunj Dalmia, Managing Editor, ET NOW on 'Financially Sustainable India, A Prosperous India'. This was followed by a panel discussion on 'When India Prospers, Investors Prosper', moderated by Nikunj Dalmia with market stalwarts that included Vishal Kapoor, Chief Executive Officer, IDFC Asset Management, Manish Gunwani, CIO - Equity Investments, Reliance Mutual Fund and Lakshmi Iyer, CIO - Fixed Income & Head Products, Kotak Mutual Funds.
Inaugurating the initiative, M K Anand, MD & CEO, Times Network, said, "We have been championing India's growth story with our continued commitment to encourage citizens to 'Rise with India'. Through this initiative, we see an opportunity to educate Indians to choose investment methods, thereby empowering them to secure a strong financial future. With Prosperous India 2019, we look forward to building a financially sustainable India and contribute to India's growth story."
Commenting on the initiative, Vikram Limaye, Managing Director and CEO, NSE, said, "Over the last 25 years, NSE's commitment to investor education has been a continuous and consistent effort. As India's largest exchange, we believe that one of our key responsibilities is to encourage more people to participate in India's growth story and benefit from the growing Indian economy. The substantial increase in participation in equity and mutual funds in the recent years and broadening of the investor base is an encouraging development. We need to help our new entrants into the market and guide the investors, members and ensure all participants benefit from the market over a long term. This will keep the investors interested and drive the markets towards sustainable growth. The NSE 'Prosperous India 2019' initiative with Times Network is an important development and this launch event marks an important milestone.
As part of the initiative, ET NOW will host 24 on-ground forums, reaching out to a wide spectrum of people across 12 cities – Mumbai, Bangalore, Kolkata, Indore, Lucknow, Pune, Ahmedabad, Hyderabad, Chennai, Jaipur, New Delhi and Surat. 'Prosperous India' will educate the masses on investment methods and trends thus enabling them to make the best returns as India Prospers. The initiative will culminate with a grand telethon on TIMES NOW, ET NOW and Mirror NOW.
exchange4media Group Service
<
After a bumper Diwali season, expectations were high about growth during Pongal
The harvest festival of Pongal in Tamil Nadu has long been a time for advertisers and consumers loosening their purse-strings and kick-starts the ad-spends on a high note for the New Year.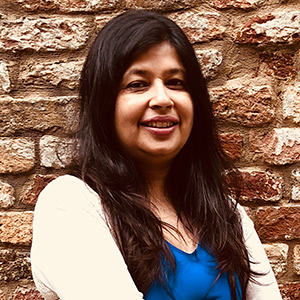 Vaishali Verma, CEO, Initiative
Explaining the importance of Pongal as a festival for advertisers, Vaishali Verma, CEO, Initiative says, "Pongal has always been a big media opportunity for advertisers as it is a peak advertising season for Tamil Nadu and whenever we have a campaign we always leverage this."
So, how is Pongal looking this year?
Martin King, National Head - Sales and Marketing, Dinamalar
According to Martin King, National Head - Sales and Marketing, Dinamalar, "We have not seen a spike this Pongal. The year has been flat thus far and we hoped to do that extra bit in the last quarter to show positive growth." He continues, "Advertiser sentiment is not so great in the metro, however in the Tier II markets it seems to be more positive. Auto, Retail, and Jewellery are looking up and we are positive on real estate."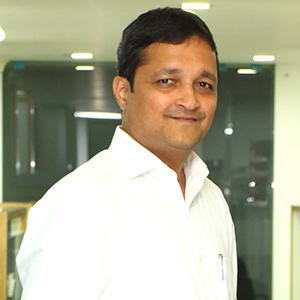 N.S.Easwaran, CSO - Vikatan Group
On his part N.S.Easwaran, CSO - Vikatan Group says that the growth is being driven by brands that are focussed on the state. "Mainstream brands are gung-ho about increasing their brand connect and sales through festive advertising. We are seeing growth every Pongal season but it is only for the brands that are focused on Tamil Nadu and Tamil audiences. We have seen positive growth from the retail, apparel and kitchen appliances sectors. However, this can't be compared with Diwali or Dussehra. "
Echoing a similar sentiment a Senior Executive at a Radio station says that there has been "average growth" this year. What helped was the release of two big superstar movie releases, Rajinikanth's 'Petta' and Ajith's 'Viswasam' in the movie crazy state. He says, "We saw steep growth during Diwali. After double-digit growth during Diwali, we hoped that Pongal will also be upbeat, however, we will see high single-digit growth. Traditional categories have not been that aggressive and categories such as textiles and jewellers have been a little slow. However, we have seen spends from the movies & entertainment and healthcare sector. Growth this Pongal is muted and subdued."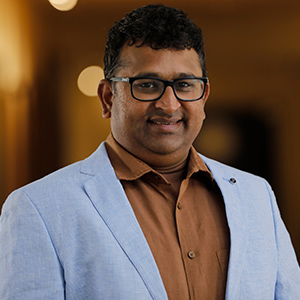 Kishan Kumar Shyamalan, Vice President, Wavemaker India
Reiterating this thought is Kishan Kumar Shyamalan, Vice President, Wavemaker India who says, "While Pongal is one of the peak shopping and advertising seasons, the sense I get is that it was a very subdued Pongal this time around. The consumer sentiment was "lukewarm" which also reflected in the promotions on ground. Some large categories of LY like E-com de-grew. Automobiles too slowed down. Even in print, retail categories like apparels and jewellery didn't peak. TV was saved by FMCG and durables to some extent. There could be multiple reasons for lukewarm consumer sentiment -- a slowdown in the corporate sector, agriculture produce not getting enough returns like last year, uncertain political scenario etc."
Verma adds, "Spends this year are similar to last year. FMCG and Retail – on-line and off-line – continue to spend money and are the two biggest verticals and there has been no cutting back for this market."
<
Pandya, who endorses 7 brands, has lost Gillette's sponsorship due to the 'Koffee with Karan' controversy
The 'Koffee with Karan' controversy has taken a hit on cricketer Hardik Pandya's brand image, the first loss being Gillette's sponsorship. Pandya has already been suspended by the BCCI for making 'sexist and misogynist' remarks during his appearance on the show with fellow cricketer K L Rahul.
At present, Pandya endorses seven brands, including Gulf Oil and Star India. Brands have started reviewing their association with K L Rahul too who is the face of Royal Stag, Puma and his own street-wear brand Gully.
Are other brands expected to follow suit?
Sandeep Goyal, founder of Mogae Group, says Pandya's brand value will surely take a hit. "At least in the short run for sure. He was doing well with some interesting endorsements he had signed in 2018. Gillette has already distanced itself from the cricketer. Star TV, too, has reportedly pulled down the Star Value Pack he was featuring in with M S Dhoni. Brands don't want to court controversy or be associated with it. Pandya's brand value was built on attributes of a dashing young performer. Instead, his brand now radiates uneducated boorishness and boastfulness. Surely no brand wants to be seen, by association, in that light," Goyal said.
Netizens too have taken a dig at the duo for their comments on the show which could have led Gillette to call off his association with immediate effect. Mumbai Police's Twitter account took a jibe at the cricketing duo by giving them words of wisdom on how to behave off the field.
A 'Gentleman' is a Gentleman, always and everywhere. pic.twitter.com/oANwZH2WwY
— Mumbai Police (@MumbaiPolice) January 14, 2019
Brand expert Gaurav Gulati says every brand wants to pick a celebrity with 'high character' because a wrong choice can cost them billions. According to a U C Davis study, Tiger Woods's transgressions cost companies he endorsed up to $12 billion.
"Cricket is a gentleman's game and brands could only pick them up for being gentlemen. Unfortunately, these two cricketers didn't sound like gentlemen. At the moment, their personal brand has been positioned as sexist, and for sure no would like to get their brands endorsed by them."
Harish Bijoor, Brand Guru & Founder, Harish Bijoor Consults Inc says both Hardik Pandya and K L Rahul have unwittingly become 'untouchable brand properties' for the moment.
"Brands like to stay on the positive side and will not touch these two personas for the moment. But then public memory is proverbially and really short. They will bounce back, provided they deliver on the field," he said.
Saurabh Uboweja, International Brand Expert and CEO Brands of Desire, however, says all is not lost for the duo and they could bounce back. "The immediate impact on their brand value as a result of their highly publicized comments on the show and subsequent suspension will be crippling for both the cricketers. However, both cricketers are talented and still in the early stages of their cricketing careers. All is not lost for them. If they are able to perform effectively "on the field" and stay away from publicity or visibility, as much as possible, they may have a great opportunity to bounce back. A lot will depend on how the BCCI handles them. Their image has been tarnished significantly and there is only one way from here, that is upwards.''
Misbaah reports on advertising industry. Based in Mumbai, she interviews industry leaders in the creative, advertising and marketing space, reports news updates in the ad space. She drives the 'Chillout' section, and regularly reviews ad campaigns. In the past she has reported on mainline news, travel and lifestyle.
<