Banijay Asia and MS Dhoni collaborate to create content across genres
The vision of this partnership is to create premium content that will be distributed across multiple platforms in the Indian and South East Asian markets

by
Published - 07-January-2019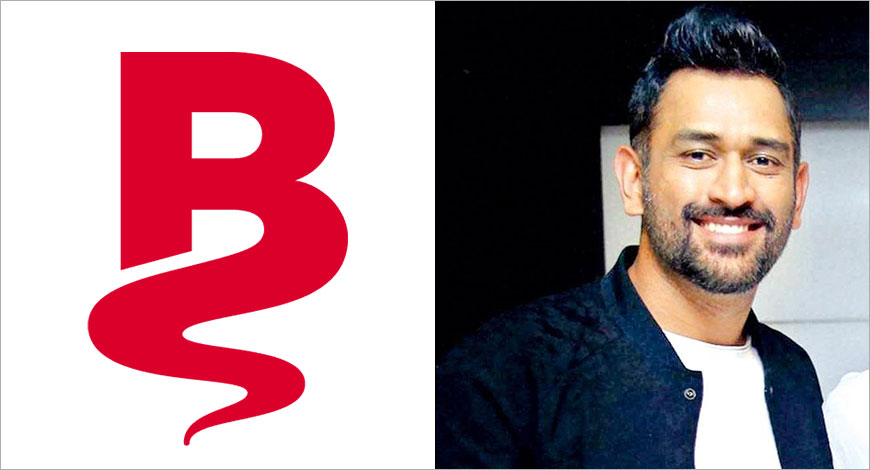 Banijay Asia helmed by Deepak Dhar has partnered with Mahendra Singh Dhoni's Dhoni Entertainment Pvt Ltd. to create engaging and exciting content across various genres.
Mahendra Singh Dhoni expressed his views on this partnership saying, "The Bigg Boss, Mr. Deepak Dhar has been introducing disruptive content to the audiences since more than two decades. I am really excited to join hands with Banijay Asia, I am overwhelmed and looking forward to creating exciting content for my audiences. I hope with this partnership I keep up to the expectations of my fans who have been supporting me and looking up to me. In 2019, we promise to create energizing, exciting and enthralling content for the audiences across platforms."
Spearheading Banijay Asia, Deepak Dhar is bringing a plethora of content across different subjects. Credited with over two decades of expansive experience, he has also contributed greatly in changing the landscape of content across platforms and ruled the world of TRPs with some of the most talked about shows in the history of Indian Television like 'Bigg Boss', 'The Great Indian Laughter Challenge', 'Khatron Ke Khiladi' amongst the others.
The vision of this partnership is to create premium content that will be distributed across multiple platforms in Indian and South East Asian markets.
Commenting on this association, Deepak Dhar, the founder, and CEO of Banijay said, "Personally sports is very close to my heart, professionally there can't be a better sporting name than Dhoni that one can wish to partner with. In that regard, this is really a dream collaboration and the perfect way to kick start the New Year! Together, we are excited as we aim to bring an array of differentiated shows for our audiences across platforms, we hope to announce it soon. In this partnership, I am excited and looking forward to work with Suraj Singh, Mihir Diwakar, and Seemant Lohani to build the collaboration between Dhoni Entertainment Pvt Ltd. and Banijay Asia."
World's largest independent content creation company, Banijay Group entered Indian & South East Asian market in 2018 under the guidance of Deepak Dhar. The content creator conglomerate witnessed various associations including Salman Khan's SK TV that recently brought back 'The Kapil Sharma Show'.Apart from that, Banijay Asia has also produced various eminent shows like Ruskin Bond's Ghost tales, Hostages, ARRived with AR Rehman, as well as region-specific shows including The Great Indian Laughter Challenge (Telugu) and Divided (Tamil) amongst others.
Tarun Arora, CMO of Inshorts, talks about how the market still lags behind when it comes to being new and original

by
Published - 26 minutes ago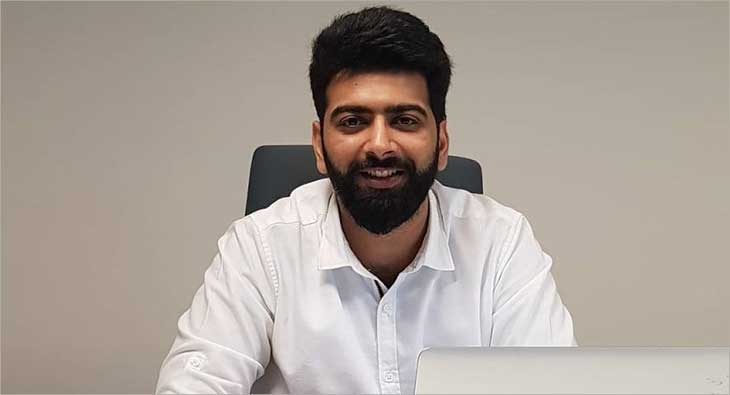 Inshorts is a news app that selects latest and best news from multiple national and international sources and summarises them to present in a short and crisp 60 words or less format, personalized in both, English or Hindi. All summarised stories contain only headlines and facts, no opinions, to help everyone stay informed of the current affairs. Whether it's the latest government policies or shakeups in Bollywood, Inshorts covers and delivers them super fast.
In conversation with Tarun Arora, Chief Marketing Officer of Inshorts, who talks about how the market still lags behind when it comes to the quality of being new and original. "There are still traditional things prominently prevalent in the market. The people, therefore, are more open to experimenting when something new turns up, especially the brands who want to get associated with new properties and experiment with how it looks. In-shorts has a premium audience base. Brands can interact with the people while they're reading news and the brands can help people with interesting & relevant information which in turn increases the brand affinity. Inshorts has received an overwhelming response from their clients. The advertisers are very fond of the product. With these innovative ideas, they want to experiment even more and they actually receive the performance they were expecting. Whenever Inshorts approaches a new client, they always get good feedback about the app and the ROI is never a challenge for the advertiser."
Are the ad campaigns specially curated for the app or is it the same ad campaign that is produced on all other platforms?
The ad campaigns that we have curated, such as the 60-word format, is a very unique concept which is not seen on any other advertising platforms. We also various innovations such as:
• Premier ads: In-shorts uses native integration of branded content into the
• Newsfeed along with customized brand-centric image to attract users (option to integrate Video/image gallery)
• Notification: In this format, data-driven insights are used to engage users passive brand building along with the integration of branded content into the news feed and customized brand-centric image to attract users.
• Poll Story: This type of format, engages user while they are reading about the brand. Brands can get real-time user feedback on any product launch through pools and use the results to further amplify the brand.
• Vertical Video: A full-screen video ad in which we will be seeing ads in portrait mode instead of the traditional landscape one. This kind of format is used by very few app developers such as Facebook, Instagram, and Snapchat. Inshorts is the first news app to launch a vertical video ad format.
• Video + text (2:1) format: A format where we will be seeing 2/3rd of the screen as text/image and the rest will be a video.
Bumper Video: A six-second ad format which is gaining popularity amongst the advertisers and experiences better engagement with the app users instead of a long-form ad.
What is the creative way that Inshorts advertises to gauge their viewer's attention?
Firstly, we have introduced the 60 words branded content on our platform which isn't in a very long format. We strictly stick to the 60 words limit where we directly talk about the brands and what they're doing. For E.g. Apple and Samsung. We started experimenting with different brands and we found out that a lot of people are interested in this particular type of content too, as compared to the political content. We provide the audience with all the necessary content about the product as the audience wants to experiment with it and share it with others. Since last year, we have come up with innovative ways for advertising, like the launching of the vertical video formats and we went ahead with the tech-guard innovation and we are also investing in technology. We have started making interactive fact cards. This ad format consists of a set of 10 interesting facts about a brand. These have a unique placement & frequency where the fact cards are displayed as the 2nd news/short and the user sees one fact in each session. The property is highly engaging and the cards get shared on social media very often.
What kind of demographic does it cater to?
Inshorts mostly caters to the premium audience of the country who are short on time such as the corporates as they want to stay updated on the go.
Which sorts of advertising and marketing platforms does Inshorts cater to?
We are quite popular with automobile brands, Netflix, Mercedes, Amazon Prime.
Latest innovations in advertisement technology
Since last year, the company is trying to go ahead with the HTML5 concept. There has been a lot of buzz around regarding the HTML5 advertisements, which only a few agencies in the market were trying to make or are making. The HTML5 basically will make you look more interactive with your ad formats as you are able to take advantage of the dynamism it shows. "But the challenge with HTML5 ads is whatever agencies were operating into it, they were third party agencies. Whenever they create any ad format, it's either not working out with all the publishers because everyone has different technology and those third-party agencies don't have their own reach. They can't deliver those ad formats until it's compatible with the publisher's website. So, in that case, most of the publishers wouldn't accept that ad format or the ads won't deliver well because it becomes difficult to figure out a way in which the spot is compatible with different platforms. Then it loses all the creativity and magic of it. So, we started with it as we have our own audience and we are technologically very advanced being in the app platform. Also, we have a good team of creative designers and technology at the backend. We started creating our own HTML5 ads in which we do different kinds of creative concepts for the brand and run it on our app particularly. That is also gaining good reach."
Swiggy also offers brands the opportunity to connect with its consumers by offering brand samples to its customer base by
Published - 1 hour ago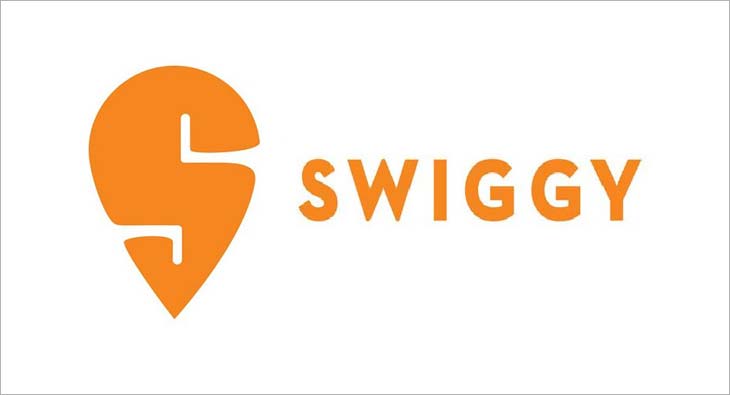 Next time you order from Swiggy, don't be surprised if you receive a sample sachet. That's because the online food delivery app is now tying up with brands to offer brand samples to Swiggy's customer base. "Being a consumer-focused organisation, we are always on the lookout to improve our value proposition to our consumer base. With 1.25 lakh active delivery partners spread across 100+ cities, we preside on a huge direct to consumer channel. This scale combined with our expertise in real time on-demand logistics puts us in a unique position to enable brands to connect with our consumers," says a Swiggy Spokesperson.
For brands, this association offers an opportunity to reach out to their core audience at scale and speed powered by Swiggy's fulfilment channel. Swiggy's sampling solution also gives brands full visibility into the distribution process and a reliable proof of delivery from the consumer, which is currently absent in most sampling solutions. Additionally, Swiggy users are encouraged to share their brand experience giving valuable insights to marketers on what they liked or didn't about the product. As per Swiggy, this differentiated proposition offers a tangible & transparent view to brands while they prepare to launch their new offerings.
Swiggy is in touch with leading players in the FMCG & F&B categories which happen to be the most relevant categories for the sampling proposition. Recently, the company piloted a sampling exercise for Kingfisher Radler, the first non-alcoholic product in Kingfisher's portfolio, for their launch in Bangalore. Swiggy is also executing sampling projects for multiple brands from a leading beverage player across Delhi, Chennai and Bangalore. Basis the feedback the company receives from these pilots, the company intends to scale this across cities.
Currently, Swiggy's core offering of food delivery is currently available in over 100 cities covering all the metros and Tier 1 & 2 cities. It aims to offer brands the option to target across India and cut across a wide spectrum of demographic and socio-economic segments of customers. While the initial few projects have been focused around metros, as more brands come on board, Swiggy's customers from Tier II and Tier III cities will also be reached for product trials.
Commenting on how this association has worked out so far, a Swiggy spokesperson said, "Our initial runs have been very encouraging with consumers responding positively to the activity. They have been equally forthcoming in sharing their feedback on the brand experience which has helped brands get valuable intelligence on their new product launches."
On the other hand, Swiggy says that brands are very excited and keen to partner with them, given the kind of last mile network, speed of delivery and customer profile that Swiggy offers. For F&B brands, particularly, Swiggy brings in a very strong context of food, which makes us the ideal partner for them to take their products to their potential customers. Another win is for the consumers who get to try new products from top brands, offered as freebies.
A brand which tied up with Swiggy is Tata Gold Beverages which tested products - such as Tata Tea Gold, Tetley and Tata Coffee - from their portfolio. Explaining the rationale behind this association, in an earlier interaction Puneet Das, Marketing Head, Tata Global Beverages said, "In addition to the home-makers, we also have consumers who buy our premium products. These are people who are officer goers with a hectic lifestyle. These consumers eat out and also order in and to target them we decided to tie up with Swiggy and do an innovative sampling instead of the traditional sampling methods used. We are among the first brands to tie-up with Swiggy and tap into these potential customers to try our products."
He continued, "We are confident that the product is reaching the right consumer. This gives the assurance that the right audience is sampling audience and the sample product is reaching them. Qualitatively we feel it is a good activity."
The other big move made by the online food delivery app is Swiggy Stores which extends the convenience of ordering food from nearby restaurants to ordering anything from any store across the city where the customer resides. Explaining in his blog, Sriharsha Majety, CEO, Swiggy stated, "Think of Swiggy Stores as the superpower that connects you to every store, retailer or brand in the city. If you already know what you want and from what store, great! Just type out the list of items and Swiggy will bring that to you. If you don't, Swiggy Stores will also connect users to popular stores and list bestsellers for them to discover and be seamlessly delivered by Swiggy. With Swiggy Stores, not only can you order anything from any store in your city but also discover popular stores around you."
He continues, "Once you choose a store and list items you want delivered, we will fulfil your order and facilitate payment. Be it a tube of toothpaste for yourself or food for your pet, there will be a Store for all your needs."
The company has taken the first step by launching across Gurgaon and will deliver from over 3,500 stores across the city. Swiggy has already partnered with over 200 stores in categories such as Fruits and Vegetables, Florists, Kiranas & Supermarkets, Pan shops, pet care shops, baby care stores, fresh meat stores, health supplement stores and gourmet & organic stores. The Swiggy Stores is currently operating in beta.
The cycle ride saw more than 1700 cyclists and fitness champions lend their support to #StampOutStigma around mental health illness as they cycled through the streets of Mumbai

by
Published - 23 hours ago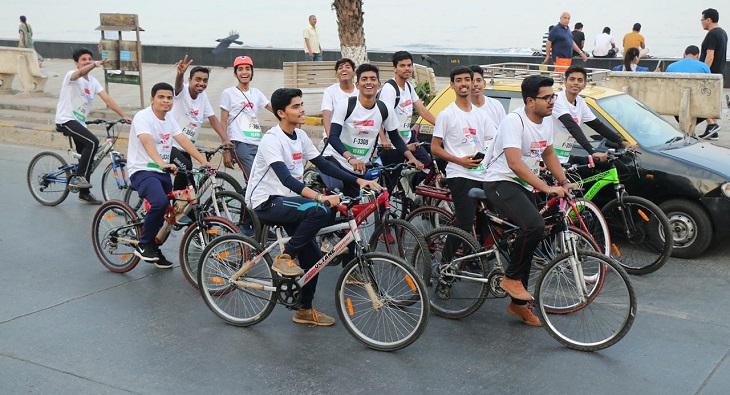 Mpower, a pioneer in Indian mental healthcare from The Aditya Birla Education Trust, returned with its fourth edition of Aditya Birla Health Insurance Ride to Mpower, a cycle ride to create awareness and stamp out the stigma associated with mental health illnesses. In this edition, Mpower aims to bring the #StampOutStigma in our society today by bringing together Mumbaikars and encourage them to increase conversations around mental health.
The cycle ride saw more than 1700 cyclists and fitness champions lend their support towards this critical cause as they cycled through the streets of Mumbai. These Mumbaikars pledged to become champions of mental health. Aditya Birla Health Insurance Ride to Mpower marks Mpower's most successful awareness initiatives. Over the last four editions, it strived to educate individuals on the correlation between physical and mental health toward an individual's overall well-being.
Flagged off by Neerja Birla, Founder & Chairperson, Mpower and Ashish Sanghi, Trustee, Aditya Birla Education Trust, the 27km ride began from Dome@NSCI Worli to Asian Heart Institute, 15km ride began from Dome@NSCI Worli to Shivaji Park and 7km rides began from Dome@NSCI Worli to JK Kapur Chowk. The Movement saw avid participation of people from all walks of life including social and mental health activists, business leaders, inspirational youth icons and school children.
Participants at the Ride to Mpower
One in six people in India suffer from a serious mental disorder, and yet mental health remains a taboo in most Indian households, schools, colleges, and offices. This taboo is what prevents real progress on the mental health front, primarily by attaching a stigma to any and all mental health-related concerns. The uncaring attitude, the ignorant labels, the tone-deaf conversations, the endless stigma and the lack of mental healthcare need to change. These #StampOutStigma through Aditya Birla Health Insurance Ride to Mpower will bring awareness and encourage conversation around mental health, as well as engage people to support, diagnose, prevent and seek help for mental health concerns.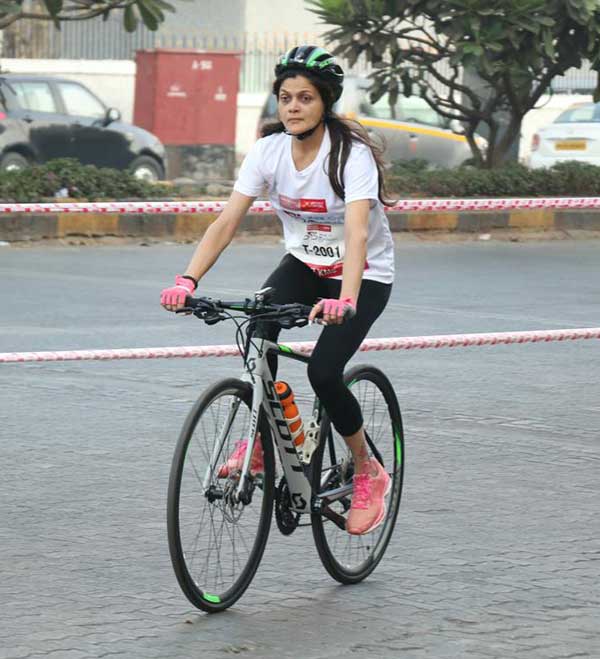 Neerja Birla, Founder & Chairperson, Mpower
Being a fitness aficionado herself, through this event, Neerja Birla aims to bring together all fitness aficionados to pledge their support towards mental health. Commenting on this initiative - Ride to Mpower, Mrs. Neerja Birla, Founder and Chairperson, Mpower, said, "Mpower – The Movement is all about creating a paradigm shift in the way people think of mental health. Everyone knows that it's important and normal to take care of one's physical health and Mpower endeavours to make people aware that it is just as important and normal to take care of one's mental health. The cycle ride is our way of reaching out to the community, in order to highlight that a healthy mind is as important as a healthy body. This is the fourth cycle ride we've done and as participation increases, I hope that it will encourage more people to embrace a more holistic approach to wellness and self-care."
Anita Lobo, Head - Events, Mpower said, "We at Mpower are proud to successfully execute Ride to Mpower 2019 and see this initiative as a small step towards creating awareness and are delighted to see Mumbaikars extending their support. Wizcraft has pulled off such an impeccable event, right from the route planning to the execution. Dome Entertainment Pvt. Ltd. has provided us with the on-ground solutions for the post-event interaction with the participants, which helped us spread awareness about mental health awareness. We'd like to thank Mumbai Police & Mumbai Traffic Police who helped us in planning the ride in detail. Ride to Mpower is in its 4th year now and encourages everyone to stay physically and mentally fit. People are now becoming more open about the subject and slowly, but steadily the taboo is being lifted. Through Mpower - The Movement, we aim to stamp out the stigma around mental health and sensitize people to be alert and speak up whenever necessary. We look forward to more such events in the future."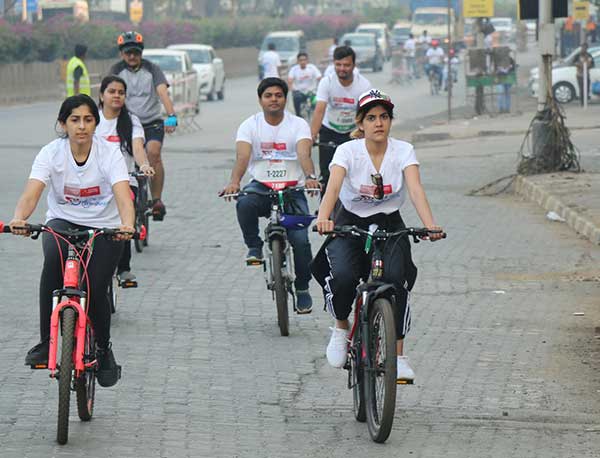 Ananya Birla rides to create awareness about mental health
The brainchild of Neerja Birla, Mpower was launched three years ago, and has been at the forefront to affect change and proactively champion the cause of mental health, create awareness, advocate prevention and provide services with a professional, holistic and multi-disciplinary approach in the country.
Stamp Out the Stigma around mental illnesses with Mpower - The Foundation
A World Health Organisation study reports that over 6% of the Indian population suffers from a serious mental disorder and do not have the right kind of help to facilitate recovery, which may lead to extreme situations like suicide. In India, it is difficult to change perceptions related to mental health. The challenge lies in repairing the inborn conditioning which perceives mental illnesses as evil. We do not talk about mental health.
The fantasy sports website also offers fantasy cricket, fantasy kabaddi, fantasy football, and fantasy volleyball

by
Published - 1 day ago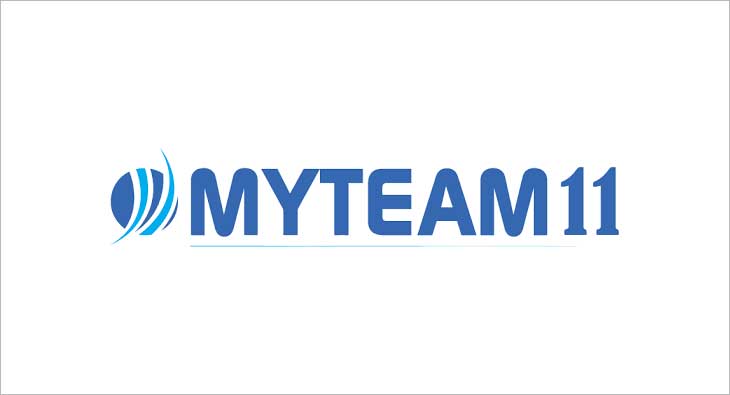 MyTeam11, a fantasy sports website, has introduced a multi-language option for its 10 million+ users to cater to the ever growing passion of Indians towards fantasy sports and help them overcome any language barrier that many could be facing.
The latest update of the application lets you choose your preferred language from a bouquet of nine Indian languages. The users just need to open the application, visit the 'More' section and choose the language they are familiar with. In the world of fantasy sports, MyTeam11 would be the first such platform to offer a language option to its users.
For now, the application offers nine languages including English, Hindi, Marathi, Tamil, Telugu, Malayalam, Kannada, Gujarati, and Bengali. However, it is expected that the fantasy giant offering fantasy cricket, fantasy kabaddi, fantasy football, and fantasy volleyball might add other languages in the coming time.
MyTeam11, who have popular former India cricketer Virender Sehwag as their brand ambassador, also offers fantasy cricket, fantasy football, fantasy volleyball, and fantasy kabaddi in two formats, namely 'Safe Play' and 'Regular Play', being the only platform to offer such multiple playing options to its users.
As explained by the COO of MyTeam11, Sanjit Sihag, "Language had been a barrier for many, and we always aspired to overcome this. After all, nothing can be better than conversing or understanding things in your native language. Thus, we planned to launch a variety of languages for our users, becoming the first fantasy sports platform to take such an initiative."
Previously, MyTeam11 had also collaborated with over 25 TV channels including movies, music, sports, education, & regional channels so as to reach people residing in every nook and corner of the country, ahead of the upcoming cricket season of T20 & World cup.
Users can access the newly introduced multi language option by upgrading to the latest version of MyTeam11 app.
Palkar is the brand face of Joy Face wash. The commercials for the same were released earlier this month. New set of commercials for the brand's sunscreen range is all set to go on air in April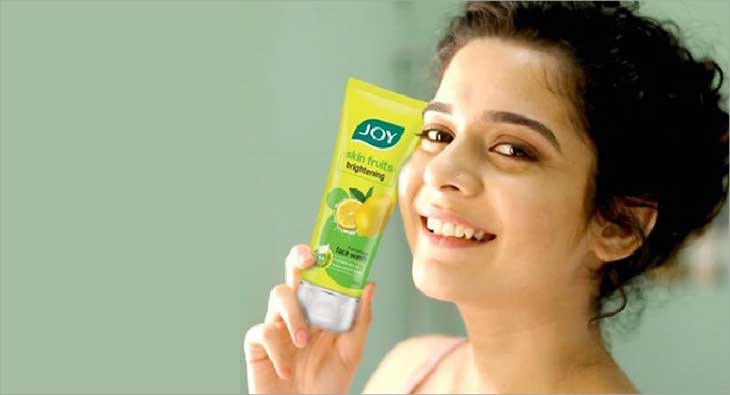 She's made it to some of the most sought after lists like the GQ's 50 Most Influential Young Indians, Forbes list of 30 under 30 and several others. But that is not the end of her success story. She is making brands chase her. Popular face on OTT platforms, Mithila Palkar has her kitty full with not just offers as an actor but also as the face of several popular brands.
Palkar debuted on the digital medium on YouTube with her cover of Anna Kendrick's Cups, in 2016 titled 'Hi ChalTuruTuru'. Ever since her followers on similar platforms and on social media has only gone up. With over 1.5 million followers on Instagram, Palkar who is known for her popular series like 'Girl in the City' and 'Little Things' is now the new favourite among brands.
Palkar is the brand face of Joy Face wash. The commercials for the same were released earlier this month. New set of commercials for the brand's sunscreen range is all set to go on air in April.
The internet sensation is also the face for Marico India's hair care product Livon that has earlier had actors like Kangana Ranaut as brand ambassador. Palkar also endorses Vodafone. According to sources the actor is in talks with several other brands for similar associations.
But why are brands looking at OTT actors for being their face. Perhaps her curly hair and girl next door look, is relatable and realistic. "Brands are willing to invest in her due to her marketability and the best pricing points in the business. Being the sensation of an untapped market she opens more avenues for brands, which allows them to charter unknown territories that are more commercially viable than the traditional medium of promotions. It would be great to see Mithila endorsing young and fun products and services like cosmetics, light jewellery, fun holidays, and fun food. People would associate her with young fun," said brand expert Dimple Gupta, director at Strategic Brand Consultants.
According to Palkar the trend of having young talents like her as the face of a brand is here to stay. "People are looking out constantly for relatable content while watching shows or watching films and a familiar face helps, because if they resonate with someone or someone's life. When I endorse a brand I mostly look for something that is very close to me. There are many things that I personally believe in and I have faith in and if the brand is giving the same message through their product then that is what I go for. So if I see myself using something in the future, or I am using it already, I will totally endorse it," said Palkar.
It's a win win for both Palkar and the brands. Koshy George, Chief Marketing Officer, Marico India said, "Young, fun and fab, Livon is the go-to brand for great hair for the millennial who wants to look her best all the time. With its range that delivers salon finish hair on demand, Livon is the perfect companion for this girl who wants everything right here and right now. Mithila truly embodies the spirit of the brand with her vivacious personality and brings it alive on mediums the millennial loves."
An easy-to-use self-training module to detect the early signs of lump formation can be ordered free of cost through SBI Life's corporate website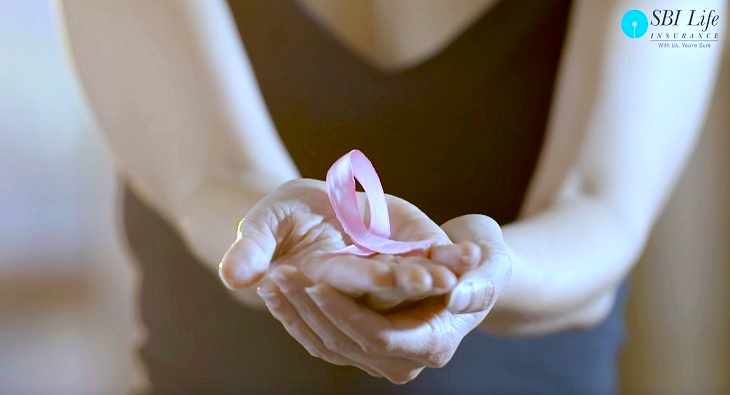 SBI Life Insurance has launched 'Thanks A Dot', an innovative breast cancer awareness initiative that is supported by the Women's Cancer Initiative-Tata Memorial Hospital. The programme intends to empower the women of India by educating them about early lump detection through simple self-examination techniques.
An easy-to-use self-training module to detect the early signs of lump formation can be ordered free of cost through SBI Life's corporate website: https://www.sbilife.co.in/thanksadot
To take this initiative forward and ensure maximum reach, the communication and promotions online will be handled and executed by SBI Life's digital and social media partner, WATConsult, the digital and social media agency from the house of Dentsu Aegis Network.
#ThanksADot - An awareness initiative to empower the women of India
According to the Union Health Ministry, Breast Cancer ranks as the number one cancer disease among Indian females. Around 20% of breast cancers are detected by physical examination but unfortunately, only 38% of women regularly undergo self-breast examination. Further, studies indicate that 1 in 28 women are likely to develop breast cancer during her lifetime making it even more essential for women to self-examine. While treatment costs can range between INR 2.5 lakhs to 20 lakhs, there is an alarming need for financial preparedness for the treatment, if diagnosed.
Devieka Bhojwani, a breast cancer survivor and Vice President of Women's Cancer Initiative-Tata Memorial Hospital said, "The Women's Cancer Initiative, has been constantly working towards making a difference, by spreading awareness about the importance of early detection in Breast Cancer. India is seeing a steady rise in the cases of Breast Cancer, with as many as 1,00,000 new cases being detected every year. Early detection is vital and can improve cure rates in about 80% of the cases. Many Indian women and their families rarely understand the importance of this issue and fail to undergo regular check-ups. SBI Life's Thanks-A-Dot tool allows you to learn and understand what a lump would feel like. It is your way to start familiarising yourself."
'Thanks A Dot' self-detection tool has been designed using real breast cancer mammograms to re-create breast cancer lumps using a special algorithm and 3D printing. The breast cancer lump shapes are put on a learning card in the form of a language inspired by Braille. Users solve puzzles and quizzes using the special language (present on the learning card), thus capturing a positive feeling of carrying out early detection examination and promoting regular self-checks. 'Thanks A Dot' helps improve tactile (touch) capacity in women to detect early signs of lump formation.
Ravindra Sharma, Chief of Brand & Corporate Communications, SBI Life Insurance said "Cancer in India has more than doubled over the last 26 years. The impact can be devastating on families both emotionally and financially. Though breast cancer is most common among Indian women both in terms of occurrence as well as mortality, it continues to remain a taboo in India. Moreover, women who are aware of the concept of self-examination are unsure of what a lump feels like. 'Thanks-A-Dot' is a path-breaking initiative. While improving tactile capacity in women it also simultaneously fosters positive conversations around self-breast examination, thereby breaking social barriers that have plagued our society for long."
"As a responsible life insurer, we believe that we have an important role to play in educating and empowering women by increasing awareness about breast cancer and its financial implications. We hope that 'Thanks A Dot' can make a meaningful difference by helping women in being prepared for the uncertainties of life," Sharma added.
SBI Life has leveraged multiple digital platforms to launch the 'Thanks a Dot' awareness initiative; the campaign has rolled out with the launch of a video that highlights the significance of the power of touch and showcases the benefits of self-breast examination through this tool. The video urges every woman to take a step further and inculcate a habit of self-breast examination regularly and confidently.
Speaking about the initiative, Rajiv Dingra, Founder and Chief Executive Officer, WATConsult said, "Early detection is the key to breast cancer survival and even though many women are aware of this, most are unsure of the feel of a lump formation. Thus, taking an inspiration from the Braille language and Power of Touch and to inculcate a habit of self-examination at an earlier stage, we created an innovative product - "Thanks A Dot", an easy-to-use self-training puzzle card to bring the power detection to your fingertips and enabling women to take necessary actions sooner rather than later." The first phase of the initiative kick-started on International Women's Day, featuring the 'Real Life Real Story' video of Mrs. Sujaya Walia, a breast cancer survivor, and activist. In the video, Mrs. Walia is seen talking about her journey fighting cancer, how family and financial preparedness holds key and urges more women to come forward and discuss such issues openly.
Mrs. Sujaya Walia, a breast cancer survivor, and activist
Rajasthan Royals to sport pink jerseys, signifying their Pink City origin and sport the logo of JK Lakshmi Cement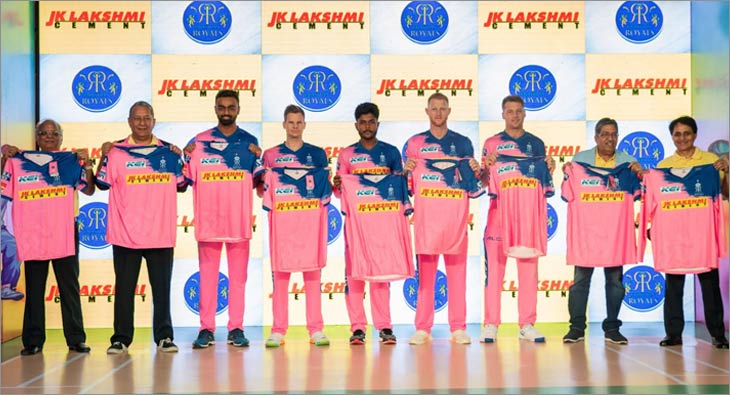 After making a refreshed entry back into the IPL last season, Rajasthan Royals are with new pink jerseys - signifying their Pink City origin - with the logo of JK Lakshmi Cement for the second consecutive season.
Rajasthan Royals is all set for a cracking show under the steward-ship of Ajinkya Rahane.
Speaking on the renewed association with Rajasthan Royals, Dr. Shailendra Chouksey, Whole Time Director, JK Lakshmi Cement Ltd. said, "It has been a power-packed journey for us as well as the Royals and the decision to continue our association was but natural. While both JK Lakshmi and Rajasthan Royals hail from the state, the aspiration of both partners is to constantly strive to rise, improve and scale newer heights."
Inspired by the association with Rajasthan Royals during IPL 2018, JK Lakshmi Cement launched a new brand named as JK Sixer Cement – a product which attributes the winning strokes to all class of constructions like the most scoring shot in cricket.
The theme of cricket captured in the JK Sixer cement was well appreciated in various markets. In this season's renewed association of JK Lakshmi with the Royals; logos of JK Sixer will flash on the back of helmets and caps of the squad.
The team's inherent strength, killer instinct, Buland Soch coupled with fast improvisation in its strategy is in sync with the philosophy of JK Lakshmi Cement Ltd., Dr Chouksey asserted.
"Rajasthan Royals have shown the unmatched temperament last season and in this year it will come forth as stronger contender in the championship," he said.
Ranjit Barthakur, Executive Chairman, Rajasthan Royals said, "We are delighted to have JK Lakshmi Cement our last year's sponsor back this season again. This consistency in collaboration I am sure will strengthen the performance of Rajasthan Royals and JK Lakshmi as a brand."
The Royals' team which had experimented with pink during practice sessions and even played a game last season has now switched to the colour this season from its blue jerseys in the last season.
"This is an exciting change for us and comes as a response to the fantastic reaction from the fans to our training kit and of course inspired by the colour of our state that has a touch of pink everywhere," Barthakur said.
To be aired every Thursday and Friday, along with celebrity chat show with critic Anupama Chopra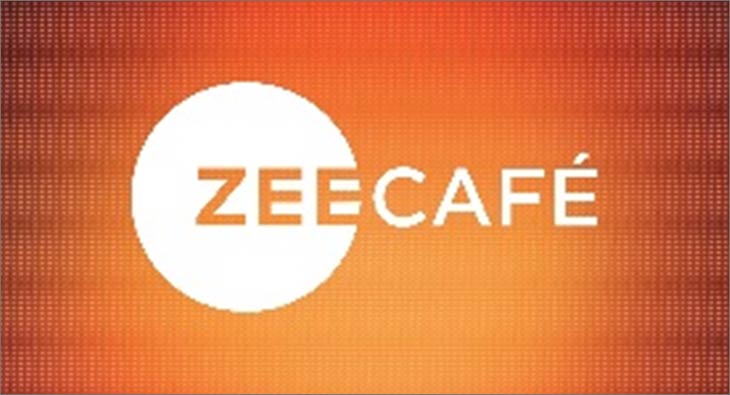 Royal Stag Barrel Select Large Short Films will now be available on Zee Café. In its new offering, Zee Café will air short stories every Thursday and Friday at 10.30PM only on Zee Café. Also, see these master story tellers in conversation with Anupama Chopra on Saturday nights at 10.30PM.
The films telecasted include titles like Maya, Amma Meri, The Last Chapter, Ladoo, Churri, Shame, Playboy and Waterbaby, amongst many others.
The filmmakers behind these masterpieces include names like Aniruddha Roy Chowdhury, Sujoy Ghosh, Anusha Bose, Samir Sadhwani, Pia Shah, Mansi Jain and Sandeep Verma.
For this short-format series, Zee Café has entered a strategic association with Royal Stag Barrel Select Large Short Films to narrate stories through the voices of Bollywood's ace storytellers.
With a specially curated library that will air nine original, powerful and perfect short films, Zee Café will take its fans on a captivating journey.
Speaking on the association, Kartik Mohindra, Chief Marketing Officer, Pernod Ricard, said, "We are delighted to associate with Zee Network, a brand that has always been curating new-age content for their audiences. The short film industry has been growing dramatically owing to the changing viewer habits. Our platform Royal Stag Barrel Select Large Short Films has become the torchbearer for original, powerful and perfect content. This partnership is a great opportunity for us to reach out to a wider audience and showcase our content on television."
Kartik Sharma, CEO, Wavemaker, South Asia, said, "Royal Stag Barrel Select Large Short Films is an established, much loved property. It was a natural extension for it to expand it to a much wider, more efficient medium like television. Since the content on Large Short Films is diverse we partnered with Zee Network to leverage its strength as a network catering to different kinds of audiences through a large presence across genres. PRI as a client has always been exciting to work with & it has always provided us opportunities to explore and push our boundaries. "
Ashish Sehgal, Chief Growth Officer, ZEEL, said, "Short-films as a format is fairly underexposed. With audiences increasingly looking out for fresh content, these short films truly serve as a popular medium to showcase interesting works of budding and established filmmakers. Through this exciting association, Zee Café and &Pictures HD together provide the perfect platform for Royal Stag Barrel Select Large Short films to give their content a wider reach and visibility. Additionally, clients today are looking at engaging with their audiences in more than one way."
TVC featuring Fatima Sana Sheikh and Siddhant Chaturvedi will be played throughout IPL season on ground and digital platforms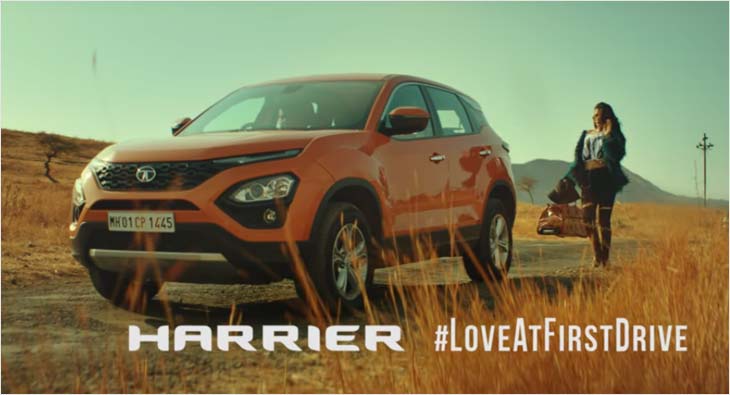 Tata Motors has announced a TV campaign comprising a 'Mini-Series' of TV ads that hinges on the story of 'Love At First Drive'.
After an extremely successful partnership last season, Tata Motors will showcase its newly-launched, flagship SUV – Harrier at the vaunted tournament this year.
Depicting the superlative quality of the Harrier, the Mini-Series will feature Bollywood talents Siddhant Chaturvedi from 'Gully Boy' and Fatima Sana Shaikh of 'Dangal' fame.
Scheduled for a nationwide release on March 23, this campaign is set to add a further dash of glamour to the Harrier and tell the story of how the SUV with its stunning and bold design, impressive road presence and performance creates an impression which is beyond 'love at first sight'. Highlighting the company's association with the league for the second consecutive year, these TVCs will be played throughout the 50 days of the IPL season, well supported on ground and digital platforms.
Tapping on the pan India following of the game, this campaign will be advertised across Star Sports network of 21 channels (National & Regional) to ensure the brand resonates with the audiences across the country. Conceived by 82.5 Communications, the films for the TVCs have been produced by Storytellers.
Vivek Srivatsa, Head - Marketing, Passenger Vehicles Business Unit, Tata Motors, said, "The first year of our association with the IPL proved to be a game changer for our much celebrated, compact SUV, the Tata Nexon which won many hearts and is now one of the leading players in its segment. We are confident that the 12th season of the IPL will be much bigger in terms of viewership and spectators at the stadiums. Through the 'Love at First Drive' campaign for the Harrier, we want to capture the audience's attention in a manner that is both clutter breaking and eye-catching.
Furthermore, Siddhant and Fatima embody the spirit of the Harrier and lend their individual style and appeal to the campaign. We are confident that the TVCs will project the right imagery for the Harrier and will help the brand to capture the imagination of a billion plus audience, just like the IPL itself."
Anuraag Khandelwal, ECD, 82.5 Communications from Ogilvy Group, Mumbai said, "The Harrier is one outstanding SUV. We wanted to do something disruptive. Not only in the category but across categories. So, we came from a simple observation, that when one saw the Harrier, one fell in love with it. More so after test-driving it! Hence the idea #LoveAtFirstDrive."
As an official partner, the all-new Harrier will be showcased across stadiums. As part of this association, Tata Motors will continue to strengthen its existing IPL properties the 'Harrier Super Striker' and 'Harrier Fan Catch'. Harrier Super Striker Award is for the player with highest batting strike rate in every match. In addition, the Harrier Super Striker of the season will drive home the all-new Harrier at the end of the season. The Harrier Fan Catch award of Rs 1 Lakh is for the fan who takes a single-handed catch of a six during the match. Also, one lucky fan who wins the most popular Harrier Fan Catch of the season will drive home a Tata Motors car.
As part of the campaign, Vodafone customers have an opportunity to win an iPhone X every match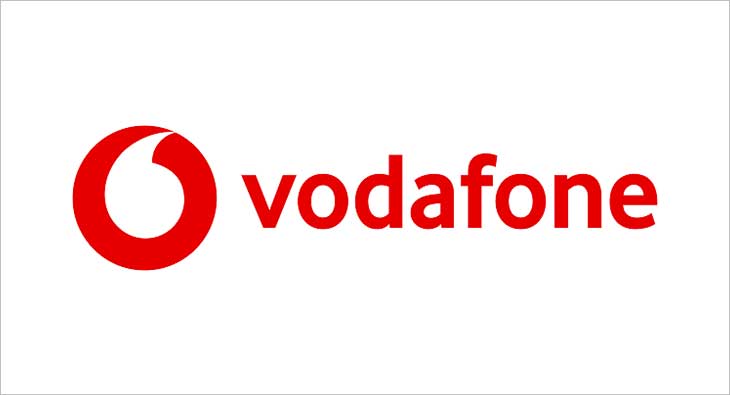 Vodafone is back with its 'Unofficial Sponsor of Fans campaign', adding to the excitement and taking the cricket fever a notch higher. Following its belief of celebrating the fans of the game, Vodafone has launched this national campaign that goes live on Saturday.
As part of the campaign, Vodafone has announced Vodafone FANtastic Breaks Contest that gives the customers an opportunity to win an iPhone X every match, by answering few simple questions during the month-long cricket season.
The FANtastic Breaks Contest is part of the campaign Vodafone Unofficial Sponsor of Fans. It tests a person on cricket and general trivia. To participate during the match ad breaks, Vodafone consumers can visit the Vodafone website or MyVodafone app, log on to Vodafone Zoozoo Facebook page or dial *202# and answer simple questions. They will stand a chance to win exciting prizes every ad break and iPhone X every match.
Kavita Nair, Chief Digital Transformation Officer and Brand Officer, Vodafone Idea said, "Vodafone has always believed in celebrating the spirit of the fans and adding to the excitement of the sport. Launched last year, 'Unofficial Sponsor of Fans' was a huge success as it was led by consumer insight and emotions and helped us engage with our customers in a meaningful way. This year, we are making a bold move and going digital only. A lot of our audiences are on the digital medium and a lot of conversation happens on the social media platforms, making it an obvious choice for us. We hope that we are able to delight our customers as we always endeavor to."