We are anticipating exciting time for Zee Keralam in FY20: Business Heads, Zee Keralam
Anuradha Gudur, Business Head- Zee Keralam, Zee Telugu & Zee Cinemalu; and Deepti Pillay Sivan, Business Head - Zee Keralam, speak about the channel's growth, content strategies and upcoming launches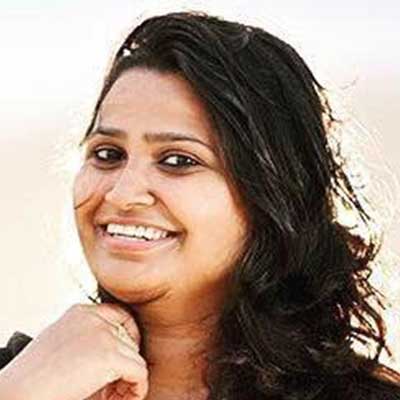 by
Published - Mar 25, 2019 9:14 AM Updated: Mar 25, 2019 9:14 AM
Zee Entertainment Enterprises Limited (ZEEL) entered the Kerala market in November 2018 with the launch of Zee Keralam, its fifth channel in the southern region. With their strong content line-up and aspirational stories connected to the roots of the state, Zee Keralam is carving out its own space in the Malayalam GEC category.
In a conversation with exchange4media, Anuradha Gudur, Business Head- Zee Keralam, Zee Telugu & Zee Cinemalu; and Deepti Pillay Sivan, Business Head - Zee Keralam, spoke about the channel's growth since the launch, content strategies, upcoming launches etc.
It's been four months since the launch, how do you assess the performance of Zee Keralam? How far have you overcome the challenges posed by established players in Malayalam GEC?
Deepti: Zee Keralam launched with a strong brand proposition of 'Let's Weave Wonders in Life.' Our GRP has seen 17% growth in 9 weeks which is a significant increase for a newly launched GEC despite some challenges during the launch phase in distribution and limited access to marketing mediums. We have kept our ears to the ground and are adapting our content with constant consumer feedback and hope to create a steady base in the coming fiscal.
As a network, we always put our consumers first by offering differentiated content that is relatable to the regional audience. Our channel's visual quality and technical finess are also prime factors in setting us apart from competition. With our strong content line-up and aspirational stories that are from the roots of Kerala, we mirror the new Malayali woman on screen to ensure maximum relatability.
As per a BARC India survey, viewers of the four southern language markets — Tamil Nadu, Telugu, Kannada, Malayalam — have the highest engagement with GEC content. According to you, what are the factors behind this?
Anuradha: At Zee, our biggest strength on regionals is our insight and understanding of the nuances of each culture and not just adapting stories to a language. It helps create a far more engaged and loyal viewer base who feel a great degree of association and affinity with our content.
A GEC channel has a well curated mix of all genres of content - fiction, non-fiction and films. Zee Keralam's content caters to viewers across all age groups.
Across India, the number of original hours of content is highest in the south market. Zee Keralam launched with 52 hours of original content which was at par with our competitors. Our content is family-centric and aims at enhancing viewer connect. This plays a key role in increasing engagement.
Most of Zee's fiction shows across regions usually build a loyal audience base over time. Our viewers tend to stay with the show, follow it with dedication, thereby building a steady slot viewership.
WTPs provide viewers with an opportunity to re-watch the films they've seen and loved. Being the single largest medium for family entertainment, television provides the audience a chance to see and connect with popular stars on a regular basis.
Can you tell us more about Zee Keralam's content strategies?
Deepti: The expectations for quality content in a literate market such as Kerala is extremely high. Viewers do not wish to see run-of-the-mill content packaged in different ways. With out-of-the-box content formats and never-before seen original content, our content line-up has stories that are aspirational. Our leads are more than just characters you see on screen, they're real representations of the women in Kerala.
Our intent is to give viewers a healthy mix of fiction & non-fiction content and also bring in some of the best national formats like SaReGaMaPa & Dance India Dance to Kerala. We are building our movie library and are gearing for a strong festive line-up in the coming year.
Additionally, it is also about respecting the time the viewer is giving to the channel. It is something we do not take for granted. If a viewer is willing to dedicate hours of their time to watch the content we are putting out, it is our responsibility to do justice to that and ensure that we deliver exceptional quality content that a viewer will want to watch.
Please elaborate on the marketing and advertising plans of the channel for this year
Deepti: We are currently in the middle of three new show launches, two non–fiction and one fiction. We will be launching the much-awaited SaReGaMaPa Keralam, Zee's own musical format show, in Q1 of FY20.
All our shows have been launched with exclusive 360-degree aggressive marketing campaigns spanning across all mediums. We also plan to run parallel brand campaigns across selected mediums to maximise awareness in the deep rural regions. At Zee, we always believe in strong, well-rounded marketing campaigns that cover all TGs.
Ground connect & digital amplifications will also be a key agenda that we will be driving in the coming year to build sustained engagement with the brand.
Could you tell us about your upcoming launches and the differentiation between the reception of a channel in urban and rural markets?
Anuradha: We are looking at launching ZEE's own singing format in Q1 of FY20. SaReGaMaPa Keralam will be a musical extravaganza, one that the Kerala market will see for the first time at this scale.
Audiences in a rural market normally gravitate towards fiction and drama while non-fiction pulls in a higher percentage of the urban crowd.
Zee Keralam has touched 100 GRPs in the Urban market in Week 11 (Source: BARC India, 2+ Yrs. Kerala Urban). This is reflective of the growing affinity for our content with the aid of our growing audience base. It is the first milestone in our journey, and we are committed to building a strong position in the market.
According to you, how will TRAI's new tariff regulation affect new entrants like Zee Keralam?
Anuradha: For a new entrant like Zee Keralam, the challenge was to maximise awareness and to appear appealing enough to get a viewer to choose the channel. We have managed to garner a loyal audience base and we are counting on them to spread the word about our strong content line- up and our channel pricing point that is only 10p/month. We also have multiple on-going marketing campaigns about the variety of upcoming shows that will reach our TG and help them see that Zee Keralam is an exciting new Malayalam GEC that should definitely be accessible on their television screens.
What are your hopes for the channel in 2019?
Anuradha & Deepti: We are anticipating an exciting time ahead for Zee Keralam in FY20. We will be launching some of our biggest show formats and amping up our content line-up with new fiction shows. We definitely hope to reach out with a mix of content and capture the hearts of our Malayali audience.
For more updates, be socially connected with us on
WhatsApp, Instagram, LinkedIn, Twitter, Facebook & Youtube