Rejuvenating Indian television: Looking beyond TRP
Dr. N Bhaskara Rao's book 'TRP Trick: How Television in India was hijacked' was launched on Tuesday. At the event, experts discuss how TRP is driving TV content today

by
Published - 05-December-2018

Chairman of Prasar Bharati Dr. Surya Prakash on Tuesday released a book written by Founder Chairman of CMS Dr. N Bhaskara Rao, 'TRP Trick: How Television in India was hijacked'. Kiran Karnik, former CEO of Discovery Channel, introduced the book at the event held in New Delhi.
The book release was followed by a panel of esteemed speakers discussing the topic 'Rejuvenating Indian Television'. The panel comprised Ashok Venkatramani, Managing Director, Zee Media (News); Anuradha Prasad, Chairperson, BAG Network; veteran journalist and Padam Shri Alok Mehta; Sunil Gupta, Secretary, TRAI; and K G Suresh, Director General, IIMC.
Moderating the session was P N Vasanti, Director General, CMS, who brought up the topic of how to make the medium of television more meaningful to our culture and society. She said, "Compared to television, demand for content is growing higher on video, digital, mobile and YouTube etc. In such times, how are we shifting gears to meet both business and content sides of the TV industry? How can the entire eco-system be made more sensitive to the diverse interest of our audience?"
Commenting on it, Ashok Venkatramani said, "Today, it's a conspiracy of convenience where broadcaster, advertiser, regulator all are happy with the status quo. While this is the reality, it isn't actually a happy situation. I strongly believe that there is space for every single medium in this country. There's enough headroom for growth, be it television, print or digital. India is a young country with high chances of growth in all domains. I don't think there's a need to worry about television being in a bad shape. The key challenge for TV is about making itself relevant in the changing eco-system today. Television companies are realising very fast that the news and the way it's conveyed is crucial, the platform or the medium isn't. TRPs are not relevant at all, if companies are really interested in creating brand equity or credibility."
Anuradha Prasad, Chairperson, BAG Network, shared the manner in which BAG Network managed its business and content. "It is very easy to discern, dissect and condemn but difficult to survive and be the one executing it out all. I started my news channel with the tagline 'news is back'. I promised myself that I'd remain true to my journalism ethics that taught me to show news and not TRP-favouring shows. But then, the ratings came as -4. I then spoke to authorities at TAM and I was told that I must telecast shows of a certain kind in order to get high TRPs. I wasn't in agreement with what I was told," she said.
"But even then I survived. And it was only because of the passion, commitment and cause. You decide come what may, I would stick to my ethics. I wish there's a competition to TAM and BARC, but sadly there's none. I wish we had set up distribution platforms earlier. If TRAI today announces that there will be no TRP in India, you will see how the content paradigm will shift," Prasad said.
Adding to the argument, Alok Mehta, said, "It's crucial to build an eco-system that goes beyond this number-driven practice and is more of citizen-committee driven. Everyone is watching television. What the industry needs to work on is to make sure that media gets to be self-disciplined. Hence I request all media organisations and media schools to make this book a part of their curriculum. The issue with TRPs needs to be resolved."
Explaining the purpose of the consultation paper issued by TRAI on Monday & the authority's vision for the broadcasting sector in India, Sunil Gupta, said, "When private channels started increasing their operations in India, the primary focus shifted from educating people to making as much money as you want through this business. The mindset of broadcasters and other stakeholders has not changed and customers are not ready to choose from the price options available. When Hindi-speaking viewers are watching an English channel and you count those Hindi viewers as your audience, you as an English channel are modifying the TRPs, which is wrong. While this is happening at a huge scale, the question is who is to be blamed for this. Again, world over, the concept of impression is being adopted to see what is the weightage of a channel. We are fully aware of the incidences of tampering and influences happening around. Once industry reforms and consumers have choices, TRP ratings will not be of consequence any longer."
Discussing the future of the television medium in our society, K G Suresh, Director General, IIMC, said, "In media, I think we are not sure, whether we are a leader or a follower. If I am a leader, I will have to develop a niche, I cannot be following the mob. The concept of TRP goes for a toss here itself. In a country like India, we can surely develop a taste for good content. I don't think the domain of market research in our industry has been discovered entirely before planning the programming. Good content alone can give you audience. Here TRP does not come into the picture. Today, on social media, people are going to rate you and also demolish you if you don't present good content. It's social media that is driving news agenda today and not television. Topics that go viral on social media end up becoming the 9 pm debate subjects."
For more updates, subscribe to exchange4media's WhatsApp Channel- https://bit.ly/2QUdLCK
The fourth edition of the second most watch T20 league in India will be broadcast LIVE on DSPORT from 14th February – 17th March 2019

by
Published - 6 hours ago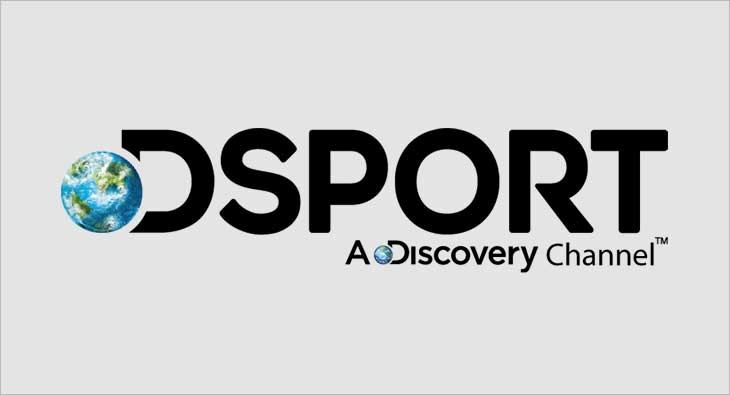 DSPORT, a premium sports channel of Discovery Communications, has roped in fantasy sports platform 'My Team 11' as the official Broadcast Co presenting Partners for the 4th Pakistan Super League. Apart from 'My Team 11', a host of other brands will be seen as broadcast partners for the 4th Pakistan Super League, being telecast LIVE on DSPORT in India. The fourth edition of the second most watch T20 league in India will be broadcast LIVE on DSPORT from 14th February – 17th March 2019.
My Team 11 is a homegrown brand and were the Co-Presenting sponsors for the recently concluded Bangladesh Premier League 2019, which was aired LIVE on DSPORT. The Pakistan Super League is a franchise based Twenty20 cricket league, which was established by the Pakistan Cricket Board (PCB) in 2015.
This year, the tournament will feature some of the greatest T20 stars from International cricket viz; South African AB Devilliers, Wayne Parnell; Caribbean stars Kieron Pollard, Sunil Narine, Darren Sammy and Andre Russell; Kiwi cricketers Cory Anderson and Luke Ronchi along with Pakistani Superstars Shahid Afridi, Fakhar Zaman, Mohammad Amir, Babar Azam and Wahab Riaz.
RC Venkateish, Managing Director, Lex Sportel Pvt. Ltd., the channel management partners for Discovery Sport, said, "Fantasy Sports is a necessity for any sport and league to grow as it's a natural extension for the fans to stay engaged to their favourite sport even after the LIVE action is over. My Team 11 with their recent associations has only showcased the growing interest and increasing fan engagement in Fantasy Cricket and hence it was but natural for us to get them on board as the Broadcast Partners for the Pakistan Super League. The league has a huge following in India and the fact that last year it was India's second most watched T20 league is a testimony to its popularity. I am happy to welcome My Team 11 as our Broadcast Partners and I am confident that the Pakistan Super League will scale newer heights in viewership ratings."
The Pakistan Super League has always featured some of the top International as well as local T20 stars representing six franchisee teams from various regions of Pakistan.
The tournament this year will be played across six cities from UAE and Pakistan. Defending Champions Islamabad United will clash against Lahore Qalandars in the season opener on the 14th February in Dubai. The tournament this season will be played from the 14th February – 17th March 2019 in Dubai, Sharjah, Abu Dhabi, Karachi and Lahore.
In context to this association, Sanjit Sihag, COO of MyTeam11 Fantasy Sports, said, "We are aiming at achieving international presence as a leading fantasy sports organization thus, the said collaborations. We believe our partnership with PSL can reap both the series and us, great results in terms of fan engagement."
Further, Vinit Godara, the CEO of MyTeam11, highlighted how this collaboration will make PSL a popular call among fans. He said, "With MyTeam11 being a popular concept among sports fans, we believe that this broadcasting partnership with DSport for PSL can highly affect the popularity and fan base of the series. The players who will be participating in the tournament have a huge fan base in India and we are confident that the Indian fans will have a lot to look out for the future from the Pakistan Super League."
My Team 11 is a homegrown Fantasy Sports Platform and has in the past associated with Bangladesh Premier League as "Broadcast Co-Presenting Partners," with RuPay Pro Volleyball League as "Official Fantasy Partner," and with DD Sports as the "Associate Partners" for India vs New Zealand T20 series.

Bucket C, that has News and Current Affairs channels, has got the highest premium over reserved price

by
Published - 8 hours ago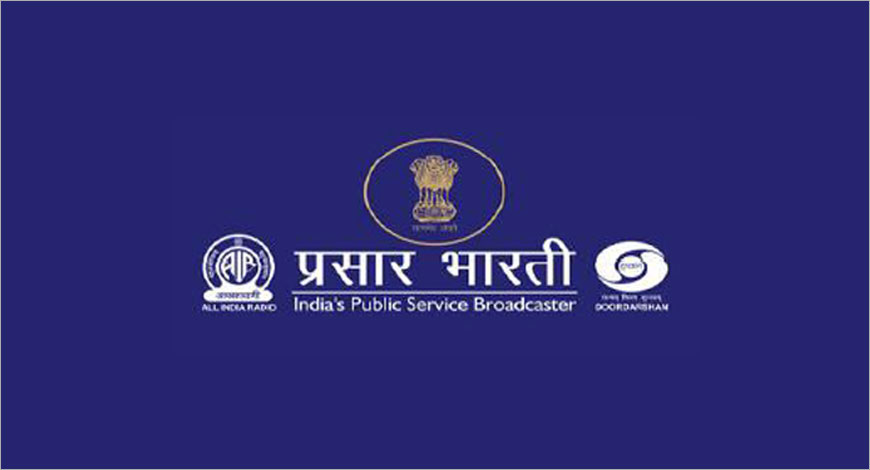 A total of 40 channels were allocated slots on various Buckets during the first annual e-auction of DD Free Dish held from February 11 to February 14.
Providing details of the auction, Prasar Bharati in a statement said, "Subject to completion of all formalities, the channels that have successfully bid for slots will come on air on DD FreeDish platform from March 1, 2019. Consequently, the existing channels, which are on DD FreeDish platform on pro-rata basis, will be off-air after February 28, 2019."
There slots are being offered under five Buckets. These are: 1) Bucket A+: All GEC (Hindi) Channels & Teleshopping, 2) Bucket A: All Movie (Hindi) Channels, 3) Bucket B: All Music(Hindi) Channels, Sports (Hindi) Channels, Movies (Bhojpuri), GEC (Bhojpuri), 4) BUCKET C :All News& Current Affairs (Hindi), All News& Current Affairs (English) Channels and News& Current Affairs (Punjabi) Channels and 5) Bucket D: All other remaining Genre (Language).
A total of 2 slots were sold under A+, 8 under A, 11 under B, 16 under C, and 3 under D.
For Bucket A+, the average slot price was Rs 15.025 crore and the highest bid price was Rs 15.05 crore.
For Bucket A, the average slot price was Rs 12.4 crore and the highest bid price was Rs 12.45 crore.
For Bucket B, the average slot price was Rs 10.6 crore and the highest bid price was Rs 10.95 crore.
For Bucket C, the average slot price was Rs 8.15 crore and the highest bid price was Rs 8.95 crore.
For Bucket D, the average slot price was Rs 6.08 crore and the highest bid price was Rs 6.1 crore.
Talking about the auction, Shashi Shekhar Vempati, CEO, Prasar Bharati, said, "The total earnings from the 38th e-Auction of DD FreeDish is to the tune of Rs 395 crore. Though this is the first time we are having an annual auction, if we add up last year's auctions, it is a 30 pe cent hike in earnings."
'Bucket C, which has News and Current Affairs channels-Hindi, English and Punjabi, has got the highest premium over reserved price. Initially, when there were only two divisions, there was a stiff competition between news and non-news channels. This time, it was slightly relaxed in that context. The premium over base price has also gone up against the last season."
Vempati said a lot of broadcasters have backed out from the platform. "We shall determine the course forward and use it as an opportunity for brand Doordarshan," he added.
"Also this was just the auction for the MPEG 2 slots. We will soon announce dates of auction for the MPEG 4 slots which will have an invitational price of Rs 5 lakhs. The lower price would help small broadcaster be a part of it and also bring regional diversity in the string of channels," said Vempati.
TV9 Bharatvarsh, a free to air news channel will be available across all the platforms and will have a presence on Cable, DTH and Digital platforms worldwide

by
Published - 11 hours ago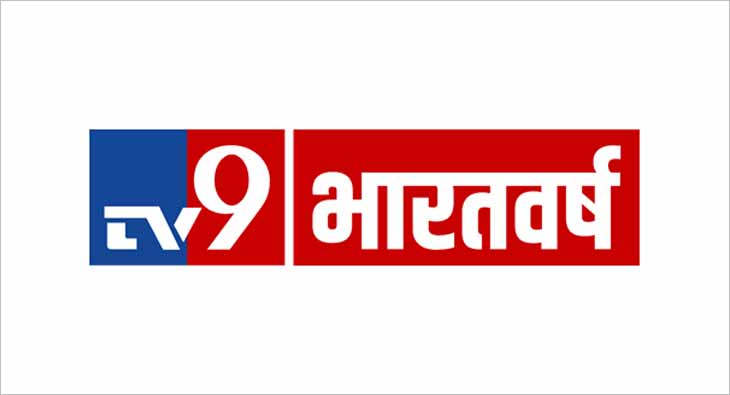 TV9 News Network announces the launch of its national Hindi channel, TV9 Bharatvarsh in Delhi next month. TV9 Bharatvarsh will enter the Hindi Satellite market with a well-known team of formidable journalists and dynamic presenters. The Hindi channel is all set to open up its largest news studio in the country, which will use the best of AR and VR technologies, and BOT News Tracker in its presentation.
Already a leader in regional media with six news channels in different parts of the country, this will be TV9 network's grand entry into the national media with its wealth of journalistic experience. TV9 Bharatvarsh will strive to change national television with its unique style of aggressive presentation blended with investigative journalism that will focus on the rights of the people. The Hindi channel will bring back issues that really matter and use the medium of television keeping the core values of humanity and people's interests in the forefront. Unlike other Hindi News channels, TV9 Bharatvarsh will not promote superstitions like Astrology.
People will connect with Bharatvarsh as TV9 network already has a proven track record of being the most powerful regional media house in India. Issues of the citizens of India have always been its primary focus. Associated Broadcasting Company Private Limited (ABCL) was started in 2003 by a group of young journalists lead by Ravi Prakash as CEO.
TV9 Bharatvarsh will be a free to air news channel. It will be available across all the platforms and will have a presence on Cable, DTH and Digital Platforms worldwide.
The owners of Harvest TV News had been pursuing the case with the I&B Ministry for the change of name since September 2017.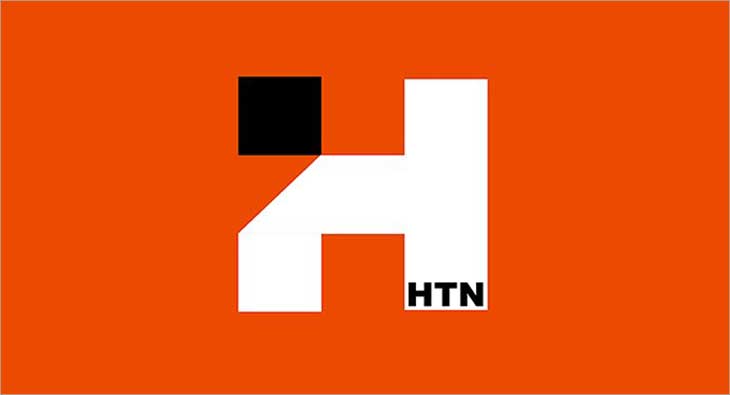 Veecon Media & Broadcasting Pvt. Ltd, which had filed a petition before Telecom Disputes Settlement and Appellate Tribunal (TDSAT) for change of name of its television channel from 'Harvest TV' to 'Tiranga TV' has been granted interim relief. TDSAT has permitted it to use the name 'Tiranga TV', according to a statement issued by Veecon Media & Broadcasting Pvt. Ltd.
Such relief from TDSAT could not have come at a more appropriate time. M/s Harvest Television Network Pvt. Ltd, which claims to own the trademark for 'Harvest TV' has filed a suit against Veecon before the district court at Thiruvananthapuram for restraining Veecon from using the name and logo that has any resemblance with the name 'Harvest TV'.
Veecon had permission from the I&B Ministry to use 'Harvest TV' name and logo and had been pursuing its case with the I&B Ministry for the change of name since September 2017. Finally, it has succeeded is getting a change of name to 'Tiranga TV'.
Decision comes two days after TRAI extended the deadline for consumers to choose pack of channels to March 31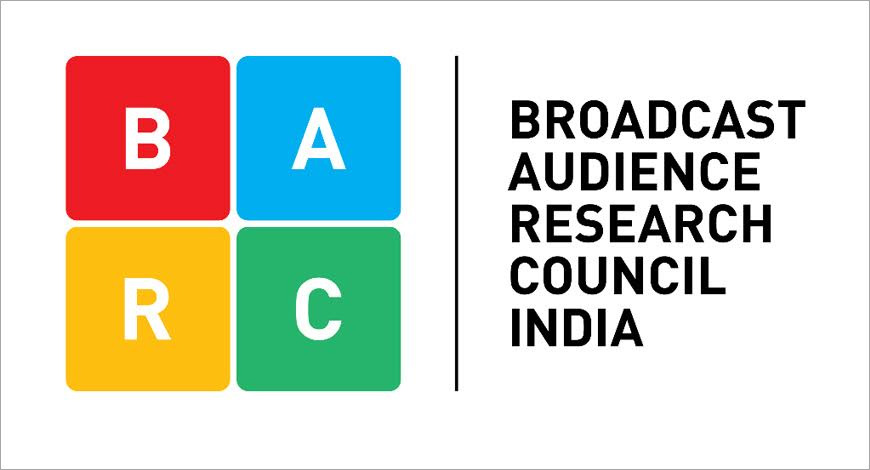 In view of the implementation of the New Tariff order of Telecom Regulatory Authority of India (TRAI), the Broadcast Audience Research Council (BARC) has announced that its viewership data will for now be released only to its subscribers.
"In light of the implementation of TRAI's new tariff order and on- ground changes, BARC India's viewership data will be released only to its subscribers until further notice," read a notice put up on the BARC website.
The move comes days after the Indian Society of Advertisers (ISA) Executive Council issue an advisory saying that the viewership data from BARC India during the transition period should not be used for media planning, evaluation and buying perspectives.
The new tariff regulation by TRAI has left consumers and advertisers confused. TRAI recently extended the deadline for consumers to choose pack of channels to March 31. Earlier, TRAI had fixed December 29, 2018 as the deadline for the implementation, which was extended to January 31, 2019 to ensure a smooth transition.
At the launch of PMAR 2019, a panel discussion was held on the topic- The growing importance of News. The session was moderated by Vikram Sakhuja, Group CEO Media & OOH, Madison World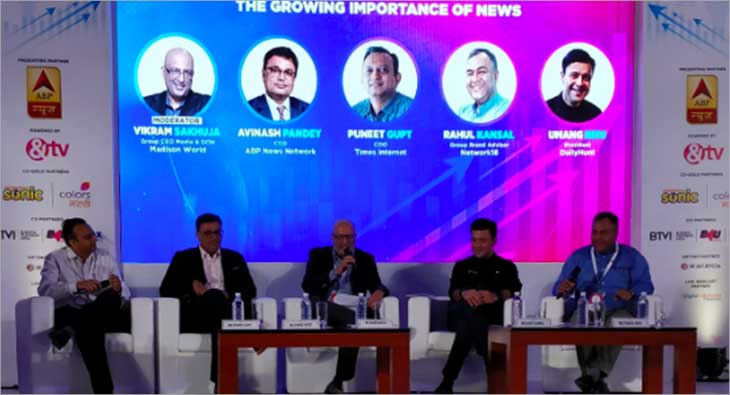 At the unveiling of the Pitch Madison Advertising Report (PMAR) 2019, a panel discussion was held on 'The growing importance of News'. The session was moderated by Vikram Sakhuja, Group CEO, Media & OOH, Madison World. The eminent leaders on the panel were Avinash Pandey, CEO, ABP News
Network; Umang Bedi, President, Daily Hunt; Puneet Gupta, COO, Times Internet; and Rahul Kansal, Group Brand Advisor, Network18.
Initiating the discussion, Vikram Sakhuja asked the panellists how they define news? To which Avinash Pandey replied, "In TV and Print, there's a fundamental difference. In Print, you can choose the page, you want to go, not everything is front page. In TV, everything is a front page story."
Umang Bedi said, "The definition of news is changing. Every media company in the news space is left or right wing, which is politically aligned. One thing, which is changing in India is that they don't care about national news, what they want is local news. Local is becoming the way to go in India."
Puneet Gupta defined news as something meaning different thing to different people. "Newspapers segregate them on pages, digital publishers opts personalized content for their audiences. We have to find the right users for the right set of content piece that gets generated."
Umang further added, "Digital numbers are growing because time spent on mobile device across news category has grown 7 times. We are seeing now, the time spent on digital, which used to be 13 minutes a day, has gone to 30 minutes per person per day across 200 million active users and more than 70% daily users. Hence, time spent is growing insanely."
Rahul Kansal, Group Brand Advisor, Network18, said, "The share of news of all television hours of viewing was about 6.5% and now its 8.5%. News as a genre is clearly attracting more eyeballs."
While discussing about the new TRAI regulations, Anurag Pandey said, "TRAI regulation says that there should be 100 channels in the FTA packs. Consumers are not educated enough to choose, so cable operators will bundle it and give it to somebody. The carriage price of being there may go up."
Puneet elaborated, "Digital offers a very stable medium that right metric advertisers are looking for, whether you are traditional advertisers with a reach and frequency mindset. Digital solutions are available and it will gain more because of what is happening around in the ecosystem."
He stated an example saying that elections online has been better than elections on TV for some. Digital is the way to go. Both on Times Now and Mirror Now, majority of the content carried was produced by the digital section, he said.
Umang further said, "TV as a medium is not going away. People in west say it's dying. I would see a nearer threat for print. We are growing more and more hyper local. Within the app, we just launched TV platforms. Today, it has 40 channels, next week it will go to 300 and then to 543.
It's going to get local content and we are curating it in a way that the audience will see both side of the spectrum".
Avinash agreed and said, "On digital, video consumption is growing very rapidly. We are also the largest digital player in the country with 25 million unique users, and 370 million page views every month."
"I think content will need to be diagnostic. We will come across subscribers of newspapers, there will be progressive multi- channel consumption," Rahul concluded.
The broadcasting foundation said they will not wait until the new deadline of March 31 as a large number of subscribers have already shifted to the new regime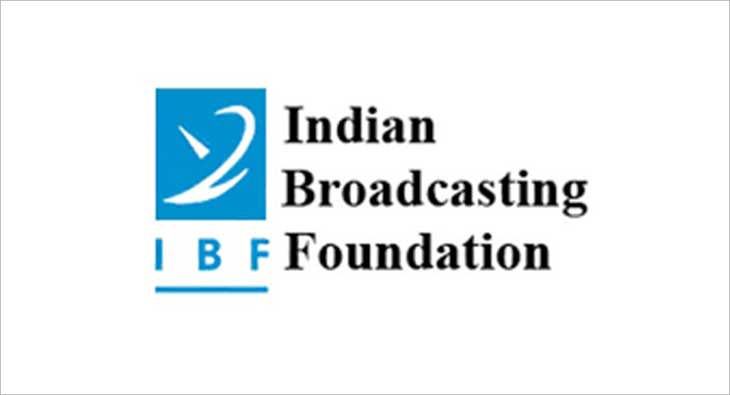 The Indian Broadcasting Foundation (IBF) has announced that since a large number of subscribers have already shifted to the new regime, broadcasters will be raising invoices on MSOs and cable operators as per the new tariff order from February itself and not wait till March 31, the new deadline.
The announcement was made two days after the Telecom Regulatory Authority of India (TRAI) extended the deadline for consumers to choose channels packs under the new tariff regime to March 31.
"By its latest Press Release No. 11/2019 dated 12th February, 2019, TRAI has acknowledged that 65% of cable services subscribers and 35% of DTH subscribers have already migrated to the new MRP Regime. However, since a switch off will cause inconvenience to subscribers, TRAI has extended time up to 31st March, 2019 to those subscribers who have not yet migrated to exercise their choice. In view of this there may be some confusion amongst DPOs regarding the implementation of the New MRP Regime. Some of our member broadcasters have been receiving calls from some DPOs seeking clarification regarding submission of monthly subscriber reports (MSRs) and billing for the month of February 2019," IBF said in a statement.
"IBF would like to clarify that its member broadcasters have executed the Reference Interconnect Agreements (RIOs) under the New MRP Regime with the DPOs and have implemented the New MRP Regime effective 1st February, 2019 as mandated by TRAI. Thus all DPOs are statutorily bound to adhere to the provisions of the New MRP Regime. Accordingly, DPOs are hereby requested to provide their MSRs as mandated under the New MRP Regime in respect of each of their subscribers on the duly notified dates viz., 7th, 14th, 21st and 28th of every month. Kindly note that from the month of February 2019 onwards our member broadcasters will be raising invoices on DPOs in accordance with the provisions stipulated by TRAI under the New MRP Regime," the statement added.
Banerjee, President, Hindi Entertainment, Star India, was speaking at the unveiling of the Pitch Madison Advertising Report 2019 in Mumbai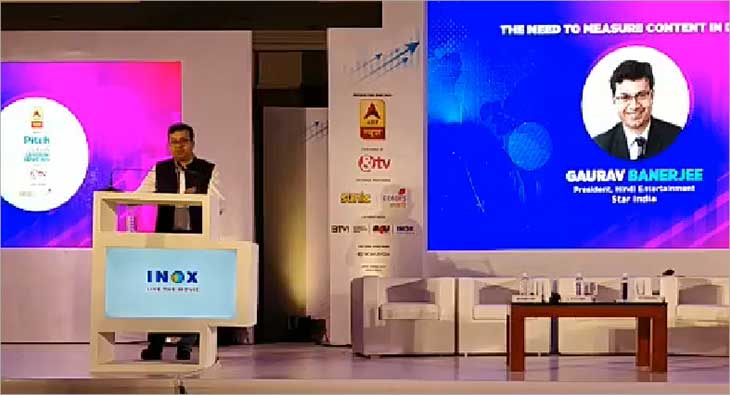 At the unveiling of the Pitch Madison Advertising Report 2019 in Mumbai, Gaurav Banerjee, President, Hindi Entertainment, Star India, spoke on the topic- 'Need to Measure Content in Digital'.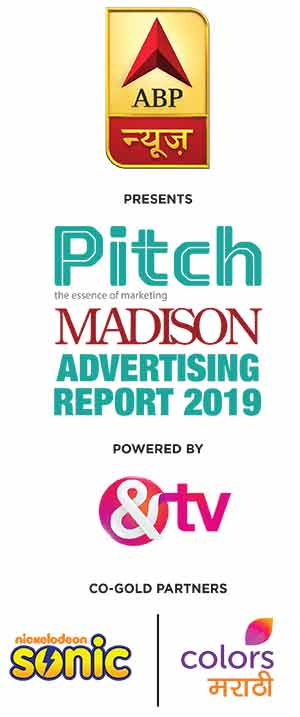 Speaking about the importance of measuring content and how it gives content creators the much needed insight to make course corrections, Banerjee said, "The fact that you can measure content and get immediate feedback allows your idea to become better. I'm a guy who gets a report every Thursday and we think about what we did wrong and what could be made better."

"A lot of writers who have the opportunity to work with us have taken those insights, gone to work on them and have become better storytellers. This is why measurement and feedback is really important. It helps us make good stories better. It tells us exactly what consumers want and therefore what should change. So I totally believe in the power of TRPs, it allows us to stay committed to serve our audiences in a better way. It allows good stories to stay and the bad ones, which we cannot fix, to go away," he added.
Banerjee also highlighted the scale of work that Star India is doing and how its viewership is almost a continent in itself.
"When we get the story right on any Hindi entertainment channel today, the number of people watching it is equal to a small continent. One of the good shows that we have right now is a show called 'Kullfi Kumarr Bajewala' running in four different languages and the total viewership of this show alone is over 25 crore. So that is the scale of content that we do."
He added, "Last year, more people watched IPL than the number of voters in the 2014 general elections. So everything which happens in content is about building engagement. The great part about good storytelling is that we can spark real deep conversations. We can do it better when we get feedback from our viewers."
Banerjee also underlined the importance of context in the mix of great storytelling. He stated that the divide between TV and digital is artificial and had no bearing on great storytelling.
"To me, as a storyteller, context is supremely important. Also, the divide between TV and digital to my mind totally artificial. We are in the business of serving consumers who in turn are deeply interested in stories. So, they will go to whichever way it is convenient for them to watch."

Consumers may not get to watch general entertainment channels like Star Utsav & Zee Anmol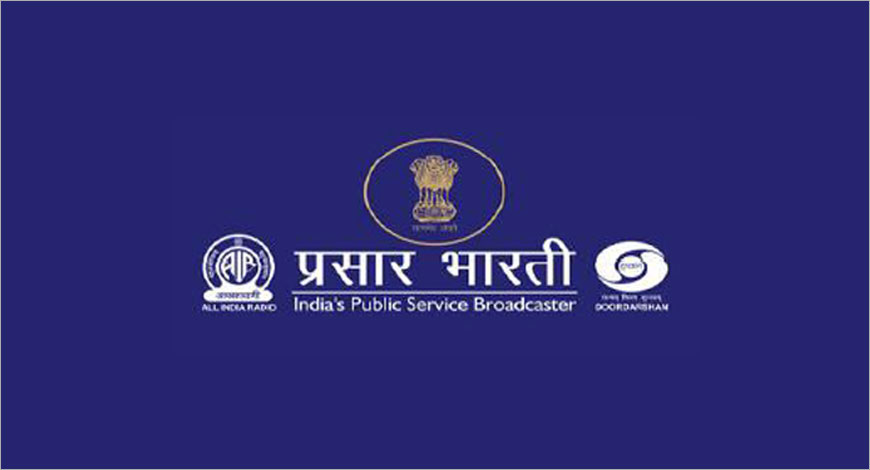 A few top broadcasters have decided to pull out their Hindi mass entertainment channels from the free-to-air platform of Prasar Bharati, as per media reports. The list includes Star India, Sony Pictures Networks India, Zee and IndiaCast Media Distribution, which distributes TV18 and Viacom18 channels.
As a result of this consumers will not be able to watch some of the general entertainment channels, including Star Utsav, Zee Anmol and others.
According to an EY Report — India's Free TV-DD Free Dish—the state-run DTH provider has over 20 million subscribers. This is considerably more than national pay TV companies, with the average for both being around 8 million and 16million. Experts said this move by the broadcasters will bring down the wide viewership that DD Free Dish enjoys.
"Consumers will now have to buy the channels they want to watch from the cable operators as per ala carte options. This way, the whole objective of DD Free Dish which is to provide Free Entertainment to people across the country will not be served," said distribution expert KK Sharma.
According to Raman Kalra, Partner, Entertainment, Media and Sports Sector, PwC India, "These are early days of the New Tariff Order and can potentially change a lot of things in the end-to-end distribution value chain. Subscription monetization and value creation between different players, be it broadcasters, MSOs, DPOs, last-mile operators or the public broadcaster will eventually be shaped up by market economics. Broadcasters have a total right to look at their business growth in free competitive market and decide on what business revenue models make sense. The next few quarters will be a defining era of many experiments."
Prasar Bharati CEO Shashi Sekhar Vempati was not available for comments despite repeated attempts.
Q3 FY 19 EBITDA is at Rs 13.2 crore, which is 3.5x growth over Q2 FY19 EBITDA of Rs 3.8 crore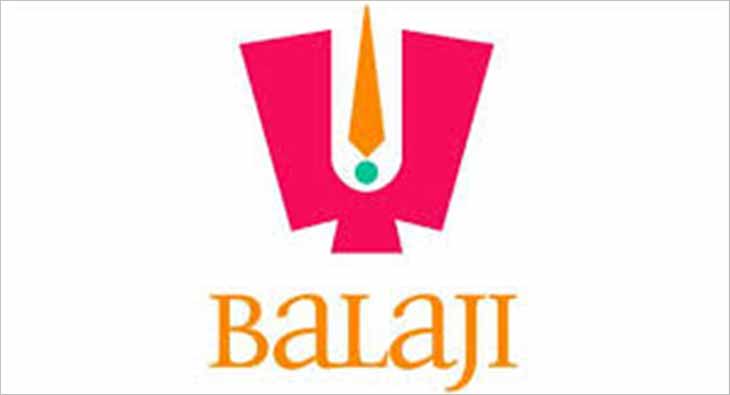 Balaji Telefilms Limited has announced its financial results for the third quarter ended on 31st December 2018.
For the television and movie production (standalone business), the company's Q3 FY 19 Revenue from Operations stood at at Rs 111.5 crore, comprising of Rs 103.8 crore from content production and Rs 7.7 crore from movies. 9M FY 19 Revenues from Operations stood at Rs 358.2 crore – Rs 260.1 crore from content production and Rs 98.1 crore from movies.
Gross Margins for Standalone business stood at 23%. TV margins this quarter has improved 27% on account of better operating efficiencies and cost control as shows launched in Q1 have turned profitable, the company stated.
Q3 FY 19 EBITDA is at Rs 13.2 crore – which is 3.5x growth over Q2 FY19 EBITDA of Rs 3.8cr. 9M FY19 EBITDA stood at Rs 16.1 crore.
Net profit after tax was at Rs 12 crore for the quarter and Rs 17.9 cr for 9m FY19
Total value of investments in mutual funds across the company as on 31st December 2018 was at Rs 323 crore.
Other Highlights of Q3 FY 19
2018 has been a stellar year for Balaji Telefilms on Television delivering hit after hit – 16% market share in Prime Time Ratings, this is more than 2X of its nearest competing production house and more than Production House ranked 2nd and 3rd combined.

3 out of the Top 5 shows for the entire year including the #1 Weekend Show and #1 and #2 Daily Shows were produced by Balaji Telefilms.

27% QoQ improvement in Gross margins, in the TV content business, driven by improved execution during the quarter

In the OTT space, - ALTBalaji ranked No.3 in the list of Top Video Streaming Apps by Consumer Spend (Subscription) for 2018. (Source: App Annie State of Mobile Report 2019)

ALTBalaji's subscribers base was at 13.1m vs 8.9m last reported. Monthly active users stood at 4.6m vs 2.3m

Talking about the results, Shobha Kapoor, Managing Director, Balaji Telefilms Limited, said, "We are pleased to announce another strong performance this quarter, highlighted improving margins that has cemented our place as a leader in the Indian media industry. Our in-house content gives us the ability to create strong franchises, nurture new talent and ultimately give consumers the best possible entertainment choices, hence making it a value proposition for our investors and stakeholders."