HT's Ashok Bindra moves to Open Media Network as CEO and Publisher
Ashok Bindra replaces Manas Mohan as CEO and Publisher of Open Media Network following his two year stint at Mint by
Published - 16-May-2017
HT Media's Ashok Bindra has joined Open Media Network (which owns Open Magazine) as Chief Executive Officer and Publisher. "I joined Open last week," Bindra confirmed. He is taking over from Manas Mohan who joined Open Media Network last October. He will be directly reporting to Sanjiv Goenka, chairman of RP-Sanjiv Goenka Group.
Bindra was earlier with Mint at HT Media Limited as the Chief Operating Officer since December 2014 where he was responsible for media marketing revenues, circulation and marketing functions. He served as the Head of Media Marketing of Hindustan Media Ventures Limited from February 1, 2010 to September 30, 2015. As National Head of Media Marketing he was instrumental in doubling the ad sales revenues from Rs 280 crore to Rs 600+ crore in less than five years at that position.
Bindra has over 20 years of experience in marketing and has previously worked with HT Media as Assistant Vice President of Media Marketing, India Today Group as Head-Advertising Sales (North), Kompass Saudi Arabia as Regional Manager, Ranutrol Group as Senior Territory Manager and UDI Yellow Pages as Territory Manager. He holds a Diploma in Hotel Management from the Institute of Hotel Management Catering & Nutrition PUSA, New Delhi, Bachelor's in Commerce from Delhi University and a Master's in Business Administration from FMS-Delhi University.
For more updates, subscribe to exchange4media's WhatsApp Channel- https://bit.ly/2QUdLCK
Lowering of GST and reduction of corporate tax among the major demands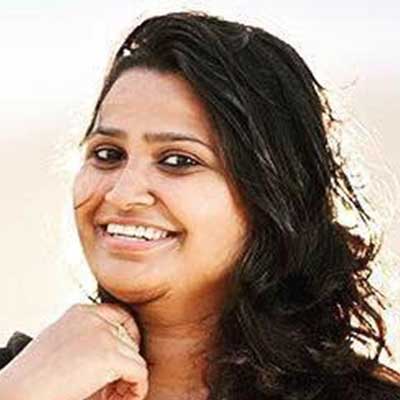 by
Published - 31-January-2019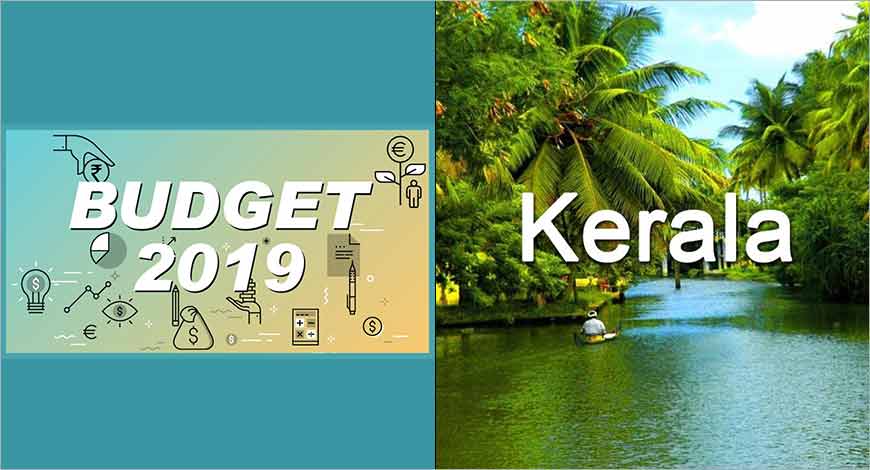 The last Budget of the Narendra Modi government will be presented on February 1. Like all states, Kerala too has its eyes set on the finance minister. The economy of the state was badly affected in the 2018 floods and is yet to recover from the damages. The GST council has approved the levy of 1 per cent calamity cess by Kerala for a period of two years to help the state rebuild its infrastructure.
The media industry in Kerala too witnessed a major setback in revenue this year. It happened during Onam, the biggest festival season of the state, and hence advertising was impacted across all media verticals.
Given the crisis situation in the state, the Budget this year is being looked forward for some relief.
For Varghese Chandy, Vice President, Marketing, Advertising Sales, Malayala Manorama, the Budget should put forward adequate steps in easing the tax burden on small & medium enterprises. He hopes that the Union Budget will take into consideration issues of revision of income tax slabs and lowering of GST rates across different categories. He also hopes that the revival of real estate segment in the state will be a topic of consideration.
"Another major concern that should be addressed in the Budget is a wide relief package for the farming sector. I also hope that more money will be allocated to Kerala for rebuilding infrastructure after the floods," added Chandy.
As per media reports, the crisis in the agriculture sector will be a major focus for the government and reports suggest that the government might announce farm loan interest waiver.
Shreyams Kumar, Joint Managing Director, Mathrubhumi Printing & Publishing Co Ltd, said, "Introduction of 5 per cent GST on print advertising has affected the already ailing print business. The print budgets, instead of proportionally increasing, was restricted to include the added GST component."
"The case is almost similar with 18 per cent GST for TV, radio and online advertising," Kumar added.
Some of the issues to be taken into consideration, according to Kumar, is the reduction of corporate tax to 25 per cent, which has been a long-standing requirement. Abolition of 5 per cent GST on import of newsprint is also needed, he said.
"I hope that the Budget will take into consideration the extension of tax reduction on low-speed machinery used for newsrooms and allied production activities," added Kumar.
According to Boby Paul, General Manager, Manorama Online, media houses in Kerala expect the government to take definitive action to improve the business conditions in Kerala post floods.
"Government needs to make sure that there is easier availability of business funds, especially in small-scale sectors such as tourism, hospitality, agriculture, and fishing which are vital for Kerala's economy. There should be lesser tax burden on common man so that it yields to higher take-home income, which in turn translates to more spending power much needed to refuel the sluggish local economy," Paul said.
"All these measures if implemented correctly and in consultation with stakeholders will result into more advertising and marketing spends from local businesses," added Paul.
According to Unni Krishnan BK, Vice President Sales, Asianet News Network, the budget which is a prelude to 2019 Lok Sabha elections will be motivated politically.
"Practically, not much expectations from this Budget. The last Budget before the general elections will be politically motivated. I hope that there will be some slashing in the GST and income tax slabs," said Krishnan.
Reghu Ramachandran Senior Vice President, Asianet Communications, says, "Taking into consideration Kerala's economy post floods, I hope that the NDA government will bring in some positive initiatives to Kerala state."
Vogue Business is a new business media title offering a global perspective on the fashion, beauty and luxury industries

by
Published - 28-January-2019
Condé Nast International has announced the launch of Vogue Business, a new business media title offering a global perspective on the fashion, beauty and luxury industries.
Headquartered in London, Vogue Business draws on insights from 29 markets, from China, India to the United States, and taps into Condé Nast International's unrivalled global network of brands – Vogue, GQ, Glamour and Wired – fashion and luxury experts, industry leaders and business partners, the company said in a statement.
While sharing the Vogue name, Vogue Business is operated as a wholly separate entity with an independent editorial team, developed with its own distinctive voice, the statement added.
Vogue Business, rooted in facts and data, fills the gap in the market for industry decision-makers, from startups to CEOs. The editorial team covers the critical intersection between fashion and adjacent industries — most notably technology, the driving force of change in the fashion business.
"In a consolidating media landscape, the launch of a new global title is a rare thing", said Wolfgang Blau, President of Condé Nast International. "No one else in the world employs more fashion journalists in more places than we do. Our global network of journalists, digital editors and researchers are immersed in the relevant fashion trends on all inhabited continents, giving the team of Vogue Business access to an unparalleled depth of knowledge, from local design trends to changes in manufacturing, training, technology and distribution," Blau added.
Commenting on the Vogue Business launch, Alex Kuruvilla, Managing Director, Conde Nast India, said, "Vogue Business will provide a much-needed window to the world of fashion and luxury - the Indian fashion and luxury industry will have an opportunity to tap into the unique insights provided by Vogue's global network of journalists and editors. This truly global platform will provide a detailed insight into trends and technologies that will impact the industry, news updates in the fashion business and in-depth analysis across the fashion world."
Vogue Business is edited by Lauren Indvik, a seasoned fashion and business journalist and former Editor-in-Chief of Fashionista.com. For the past two years, she has led the Vogue International news and features team in London, collaborating with Vogue teams globally.
"We take a new global, visual and data-driven approach to journalism," said Lauren Indvik.
"Our journalism is designed for maximum impact and accessibility, making it easy to understand key ideas at a glance, and to enable fashion leaders to make the decisions that will grow and future-proof their businesses and careers," Indvik added.
In today's digital-first media environment, new publications often begin with a website. When Condé Nast International decided to launch Vogue Business it began instead with a newsletter, prioritising high engagement with a select audience over total reach.
Vogue Business represents a new way of launching products for Condé Nast. Designed as a global title from its inception, it has been created by applying an incubator model of agile development and constant experimentation together with our beta users in 29 markets.

"Our development methodology has ensured we understand our audience intimately, thanks to in-depth user research and constant reader feedback," says Ciara Byrne, Director of Business Development at Condé Nast International.

Key areas of editorial focus are:
* An analysis of trends across the fashion industry, from design and manufacturing to marketing, distribution, show production and talent search
* The impact of broader global market dynamics, from climate change to geopolitics
* Cultural patterns and shifts that will impact retail and vice versa
* How technological and scientific advancements will shape the ways products are produced, marketed and sold
Launches media campaign covering TV, print, digital, OOH and social media 

by
Published - 25-January-2019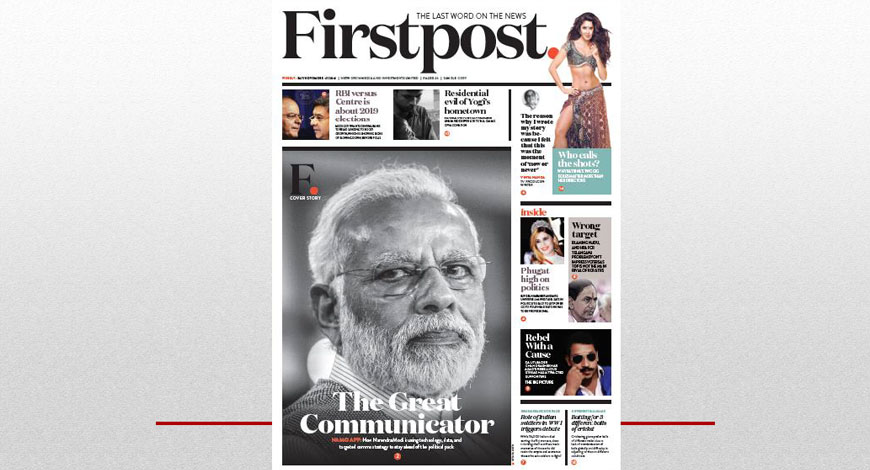 Firstpost Newspaper that is set to hit the stands on Republic Day morning has made a pitch to advertisers. It has released an AV featuring a TV film and the key details of the product. There is also a sales kit consisting of the brochure, a miniature copy of the newspaper, a covering letter and events to be organised by Club Firstpost targeting top advertisers.
The launch has been backed by an extensive media campaign covering TV, print, digital, OOH and social media.
The TV campaign includes 16K+ secondages across channels like CNN-News18, CNBC TV18, History TV18, FYI TV18 and Colors Infinity.
In Print, it has slotted 2 to 3 ads in each of the magazines like Forbes, Overdrive, Better Photography and Better Interiors.
Across the Digital medium, Firstpost has placed 120 million+ Impressions across News18.com, Moneycontrol.com, FirstPost.com and CNBCTV18.com.
In the OOH medium, the campaign has been spanned across 6 weeks covering across 30+ premium screens in Mumbai and Delhi. The campaign also covers kiosks at Mumbai Airport for 3 months.
Apart from Social Media Posts and Cover Pics on FirstPost.com, several activities and events have been planned. There will be 24 events in one year at Delhi and Mumbai. Intimate discussions of 100+ audiences with thought leaders have also been scheduled.
There will be a unique opportunity for readers to experience on-ground realities of the election campaign. About 25 selected readers will be invited to visit the most controversial constituencies across the length and breadth of the country.
As part of the schedule for Agency Branding, a 15-days campaign will cover key media agencies across Delhi, Mumbai and Bangalore. Media planners will be engaged across 15+ key agencies.
The campaign will also cover trade magazines like Impact. Digital Web Banners or Mailers will be published from key media portals like E4M.
A select club of insiders will get a chance to be privy to a ringside view of the drama and trends of Indian politics.
The cover price of the 20-page newspaper has been fixed at Rs 8 per issue. At least 75 per cent of the copies will be sold via subscription. The Annual subscriptions will cover the Weekly newspaper, Online subscription to Firstpost and Membership of Club Firstpost, which includes a year-long programme of specially curated events.
Positioning itself as the last word on news, Firstpost will be a 20-page broadsheet appearing every Saturday and shall cater to readers in Mumbai and New Delhi.
Aiming to change the way in which the consumer perceives newspapers, Firstpost emphasises on narrative, long-format journalism with a focus on national politics, culture and art and being a mix of hard and soft feature news.

With a strong and vibrant design, the newspaper has been designed by Jacek Utko.
Sudhir Agarwal, Managing Director, DB Corp Ltd says performance this quarter is a culmination of dedicated strategic efforts made across all businesses spanning print, digital and radio

by
Published - 23-January-2019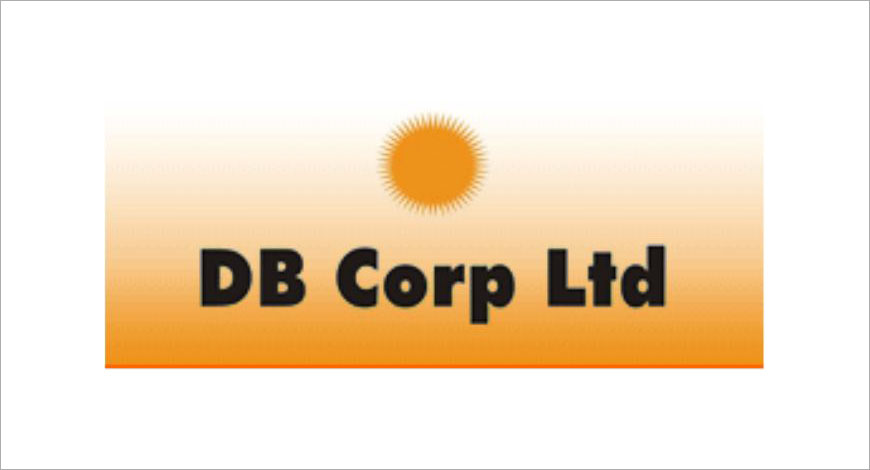 DB Corp Limited (DBCL), the print media company, which is home to flagship newspapers Dainik Bhaskar, Divya Bhaskar, Divya Marathi and Saurashtra Samachar, has announced its financial results for the quarter and nine months ended December 31, 2018.
Performance highlights for Qtr 3 FY 19 Consolidated -All Comparisons with Qtr 3 FY 18
• Advertising revenues reported growth of 13 per cent YOY to Rs 4,813 million in current period from Rs 4,261 million
• Circulation Revenue has increased 3 per cent YoY to Rs 1,301 million from Rs 1,262 million
• Total Revenue has grown by 11 per cent to Rs 6616 million in current period from Rs 5965 million
• EBIDTA stands at Rs 1417 million (margin of 21.4%), against EBIDTA of Rs 1434 million on the back of strategic cost rationalisation measures and despite high newsprint rates
• PAT stands at Rs 756 million (PAT Margin 11.4 per cent), against Rs 781 million (PAT Margin 13 per cent)
• Radio business: Reports stellar performance
• Advertising revenues expanded by 39 per cent YOY to Rs 465 million in Q3 of current period against Rs 334 million in Q3 of last fiscal
• EBIDTA grew 2x YOY to Rs 202 million (EBIDTA margin of 43 per cent) from Rs 96 million
• (EBIDTA margin of 29 per cent); margin expansion of 1400 bps
• PAT grew by 3x YOY to Rs 112 million from Rs 42 million last year
Digital business – Gaining traction
• Turns EBITDA positive on the back of renewed focus on business profitability
• Revenue for the quarter stood at Rs 141 million as against Rs 154 million for Q3 FY 18
Performance highlights for YTD December 9 Months FY 2018-19 - Consolidated
• Advertising Revenues reported growth of 7.5 per cent YOY to Rs 13,494 million in current period
• from Rs 12,557 million in 9M of last fiscal
• Total Revenue reported growth of 7 per cent at Rs 18,883 million in current period from Rs 17,675 million in 9M last fiscal
• Circulation Revenue has increased 6.3 per cent YoY to Rs 3,964 million from Rs 3,729 million, primarily volume driven
• EBIDTA stands at Rs 4,142 million (margin of 22 per cent) against EBIDTA of Rs 4,824 million, in 9M FY 2018; after considering forex loss of Rs 54 million
• PAT stands at Rs 2,194 million (PAT Margin 12 per cent), against Rs 2,669 million (PAT Margin 15%) in 9M of last year; after considering forex loss of Rs 62 million
Radio business
• Advertising revenues expanded by 17 per cent YOY to Rs 1,159 million in 9M of current period, against Rs 993 million last fiscal
• Radio business EBIDTA grew by 60 per cent YOY to Rs 393 million from Rs 245 million
• Radio Business PAT grew by 102 per cent YOY to Rs 197 million from Rs 98 million
• Digital business revenue stands at Rs 387 million from Rs 398 million
Commenting on the performance for Q3 FY 2018-19, Sudhir Agarwal, Managing Director, DB Corp Ltd said, "Our performance this quarter is a culmination of dedicated strategic efforts made across all our businesses spanning print, digital and radio. Over the last few quarters our focus has been on the execution of our circulation strategy across India supported by strong reader engagement and product enrichment initiatives. We have undertaken several initiatives to unlock their potential that will help us monetise our inherent, strong brand strengths through leveraging our loyal digital user base, our hyper local presence across radio and programming strength through content. The impact of these efforts have already started to emerge and will reflect in the coming months.
At an industry level, the government's ad rate hike is a welcome move for all players and will provide a strong impetus for growth. Structurally, India continues to be one of the world's fastest growing economies. Decline in crude oil prices and rationalization of GST rates will help trigger a revival momentum in consumption. Across India, content consumption is growing at a brisk pace across mediums and given our legacy and competitive aggression, we are totally committed to expand our capabilities to deliver growth and shareholder value."
'Viewspaper' will hit the stands in Delhi NCR and Mumbai on 26th January

by
Published - 17-January-2019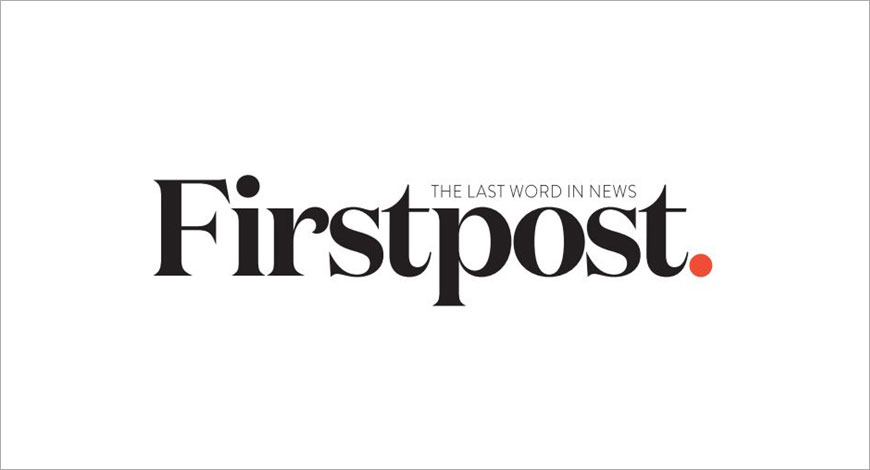 Eight years after Firstpost.com became the go to destination for the argumentative Indian, Network18 will be launching its first weekly newspaper – Firstpost.
B V Rao, Editor, Firstpost says, "By taking the viewspaper from the virtual to the physical world, we are signalling two things: Firstly, there is a market opportunity in the weekends for deep, thoughtful and reflective journalism, the kind that allows us to step back from the cacophony of the moment and analyze events calmly. Thus, the difference between the two products is not the quality of the content, but the kind of content.
Secondly, content is platform-agnostic, especially good content. The digital consumer reads a lot but not necessarily the best. Reading the best becomes somewhat of a lottery, dependent on whether they open the right links from among the dozens they are dumped with every day. Firstpost print content, arranged to enable quick access in one place, will provide that reading pleasure to digital readers as well. Existing digital readers can access the content free for a limited period and then signal their readiness to put a premium on the content they cherish."

According to Praveen Swami, Group Consulting Editor, Network18, "Firstpost is a new kind of newspaper. Instead of the usual, mundane recounting of events already well known to readers through digital media and television, every single article aspires to exceptionality: to offer a unique perspective; to excavate new information; to bring to life a new story."

Positioning itself as the last word on news, Firstpost will be a 20-page broadsheet appearing every Saturday and shall cater to readers in Mumbai and New Delhi. Aiming to change the way in which the consumer perceives newspapers, Firstpost emphasises on narrative, long-format journalism with a focus on national politics, culture and art and being a mix of hard and soft feature news.

With a strong and vibrant design, the newspaper has been designed by Jacek Utko.
Speaking on the launch, Rahul Kansal, Business Head, Print & Brand Advisor, Network18, said: "I am extremely proud to be a part of this milestone in the journey of Network18's growing news prowess. Firstpost sees itself as a 'viewspaper' with a focus on politics and will offer a ringside view of the complex democracy and society of our multi-dimensional nation. The offering will serve discerning readers looking for an intelligent read, many of whom feel that Indian newspapers have dumbed down in their bid to capture the mass market."
Maheshwari was previously working as Senior Vice President at DB Corp

by
Published - 15-January-2019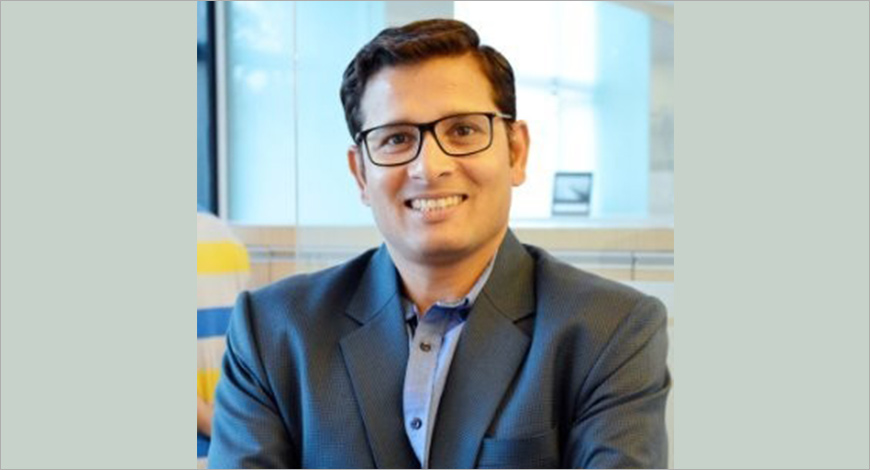 Sakshi Media Group appoints Vinay Maheshwari as Executive Director and CEO. He was previously working as Senior Vice President at DB Corp.
On this new appointment, Sakshi Media Group Chairperson, YS Bharathi Reddy said, "We are a young media Group which has witnessed rapid growth in the last ten years. Vinay Maheshwari brings with him rich experience in the print business and we believe that he will bring in a fresh perspective to the organisation. We have ambitious plans for Sakshi and in Vinay we found the capabilities to strengthen our already formidable team."
Sakshi Media Group has its presence in print, TV and digital media across the states of Andhra Pradesh and Telangana and is celebrating its 10th anniversary this year. Sakshi from its inception has created new records in the print industry in India in many areas ranging from being the first newspaper in the country to launch 23 editions simultaneously to its recent distinction when Sakshi's 22 printing press were admitted to the prestigious WAN-IFRA quality colour club.

The launch is expected to be on Republic Day- 26th January 2019, marking the media conglomerate's foray into the newspaper domain

by
Published - 12-January-2019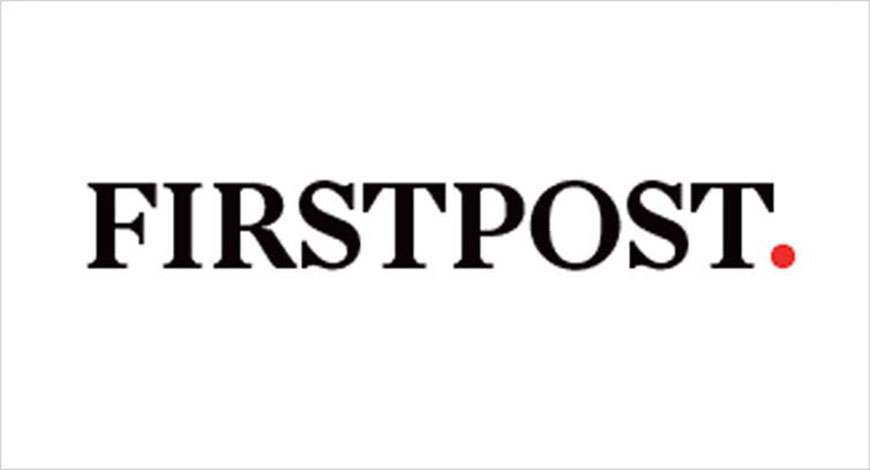 Network18 will be launching its very first weekly newspaper – Firstpost. Expected to be launched on Republic Day - 26th January 2019, the newspaper will mark the media conglomerate's foray into the newspaper domain.
The Network appointed Praveen Swami as the Group Consulting Editor a few months ago. Along with BV Rao, the Editor of Firstpost, he will lead the editorial team of Firstpost newspaper. Rahul Kansal, Network18's brand advisor will also be seen in the role of Business Head of the newspaper.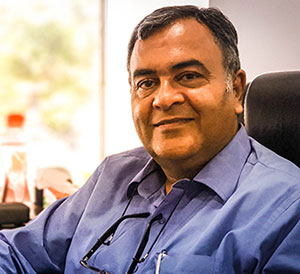 Rahul Kansal
A veteran of media marketing, Rahul Kansal was earlier the Executive President of Bennett Coleman, serving as the business head of The Times of India.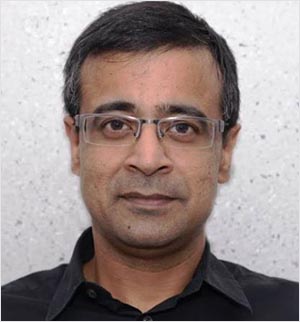 Praveen Swami
Praveen Swami has earlier held key editorial positions at The Indian Express, The Hindu, and The Daily Telegraph, London.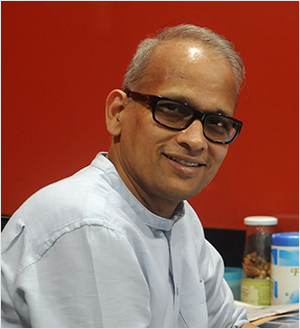 B.V. Rao
B.V. Rao comes with an extensive experience of 33 years where he has led newsrooms across various brands, formats, and platforms. A roster of some of the biggest Indian and international columnists will write for the paper; anchored by a talented team of journalists, cherry-picked from India's leading newsrooms.
Read more:
Network18 to launch its first newspaper, Firstpost, on Republic Day
https://www.exchange4media.com/media-print-news/network18-to-launch-firstpost-newspaper-on-republic-day-93948.html
English daily to target audience looking for long format news content

by
Published - 11-January-2019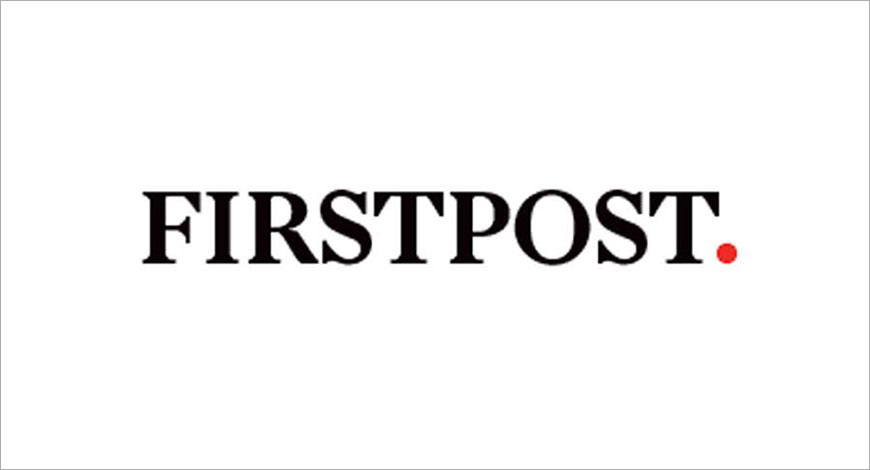 India's most diversified media conglomerate Network18 is all set to launch its first newspaper — Firstpost.
The English language contemporary newspaper will allegedly see its official launch on this Republic Day.
Propelling Firstpost.com's success and reader engagement, Firstpost newspaper will target that segment of audience that looks for intelligent, detailed, long format news content. A formal announcement is expected next week.

The last such revision had taken place in 2013 when an increase of 19% had been announced over and above the rates of 2010. 

by
Published - 08-January-2019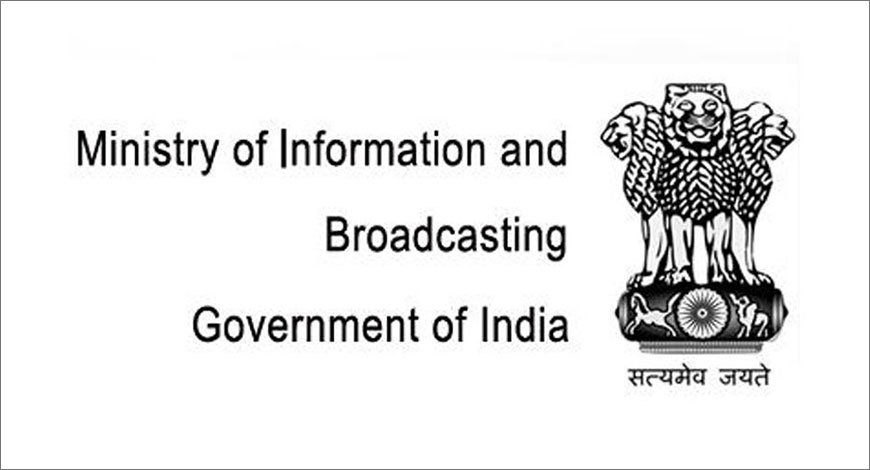 Ministry of Information & Broadcasting has taken a decision to revise the advertisement rates for print media by announcing a hike of 25 per cent over and above the existing rate structure for advertisement in print media by the Bureau of Outreach and Communication (erstwhile DAVP).
A press release uploaded on the website of the Press Information Bureau of India said that the decision will be effective from January 8 and will be valid for a period of three years. The last such revision had taken place in 2013 when an increase of 19 per cent had been announced over and above the rates of 2010.
This decision has been taken based on the recommendations of the 8th Rate Structure Committee constituted by I&B Ministry which took into account several factors, including the increase in price of news print, processing charges and other factors which go into the computation of advertisement rates.
The press note also sad that this decision benefit especially the medium and small newspapers including a large number of such papers in regional and vernacular languages.
Purie, the Vice Chairperson and MD of India Today Group, does away with Group CEO assumes that role and elevates division heads of various Group businesses as Chief Operating Officers

by
Published - 02-January-2019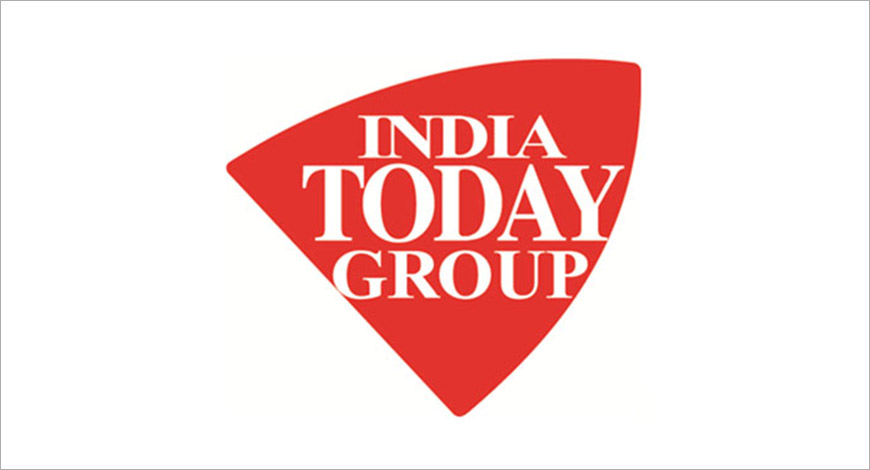 India's diversified media company the India Today Group, has undergone changes in terms of restructuring the organisation. The Chairman and Editor-in-Chief of the India Today Group, Aroon Purie, announced in an email to the Group stating that he wanted 'a flat, efficient organisation' and that various Group businesses will now be operated by Chief Operating Officers reporting to Kalli Purie, Vice Chairperson and Managing Director, India Today Group.
The new appointments were Rahul Shaw elevated as the COO - Television; Salil Kumar as the COO - Digital and Manoj Sharma as the COO - Magazines. Kalli will continue to report directly to Aroon Purie.
Here is a full text of the mail from Aroon Purie, Chairman and Editor-in-Chief of the India Today Group:
"I am happy to announce a new organisation structure for India Today Group effective January 2019. The new structure recognises the fact that the Group has strong and effective leaders across businesses. This has been demonstrated by continued leadership and growth in our company.
Over the past year, with a new managing director I am happy to see new energy, focus and speed which is so essential for modern businesses. I would like to see the Group grow judiciously but aggressively in the coming years. Keeping all this in mind coupled with the fact that I would like to have a flat, efficient organization, following is the new reporting structure on the business side.
The new structure envisages various Group businesses to be operated by COOs (Chief Operating Officers) reporting to Kalli Purie (Vice Chairperson/ Managing Director). This new structure will empower COOs and give them an opportunity to run their businesses with more independence.
Following will be COOs of TV, magazine and digital businesses that will report to KP.
Rahul Shaw (COO - Television), Salil Kumar (COO - Digital), Manoj Sharma (COO - Magazines). Kalli continues to report directly to me.
She will be supported by Group CFO Dinesh Bhatia in all strategy related matters of the Group and some additional group functions - HR, Administration, Security and IT will report to him. Dinesh will continue to report to Kalli with a dotted line to me.
New Year is a good time for new beginnings and I think this is a good way to start 2019.
Looking forward to an exciting New Year."