How new media, social media are changing the education landscape
At the first edition of exchange4media's "Media Education Summit" held in Delhi, eminent panelists took centerstage to discuss the topic Media Education: Then & Now by
Published - 23-November-2018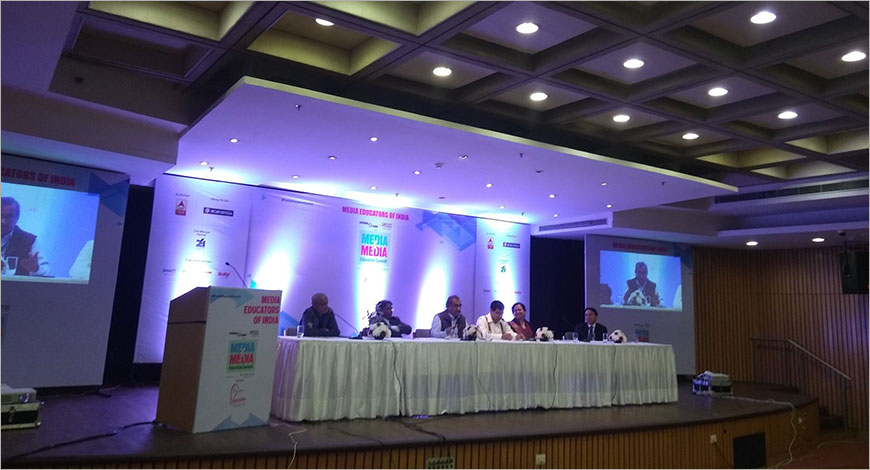 Media education in India has gone through a paradigm shift, especially in the last few years, from the stage of experimentation to a stage of adoption. A whole new meaning has been given to the terms media learn, unlearn and relearn by media educators.
The first edition of the exchange4media "Media Education Summit" was held in Delhi in association with BusinessWorld. The entire event focused on improving the quality of media education and the issues concerning it.
In one of the sessions moderated by Tarun Nangia, Associate Editor at NewX, eminent panelists shared their views on the prevailing situation of Media Education in India. The panel members included Prof Diwakar Shukla, Director- Jagran School of Journalism & Communication, Jagran Lakecity University, Prof Sanjeev Bhanawat, Former Head, Centre for Mass Communication, University of Rajasthan (Jaipur), Dr. Mira Desai, Professor of Communication Technology and HOD, SNDTWU Department of Extension Education and Professor Chandrabhanu, Director, Institute of Knowledge Societies.
Prof Diwakar initiated the discussion stating, "The theme of the whole session is Media Education then and now, but I wonder what does it mean, what's the imperative behind this then and now, and I realized that it is more of a question of 'how and why'. The world has changed and eventually, we realized in academicians and universities, that a lot of new things have taken place."
Mira Desai said, "Still after so many years, there are universities where this department is run by a single person, which shows the status of media education in our country. I don't think that things are changing dramatically, only the way in which we are doing things is changing. Students now come with very clear goals, which was not present earlier. It's important to think of the kind of education system we are creating."
"In media education, we don't have much of planning and strategising being taught, neither do we have much of creative execution being taught, so most of us who are practical and have landed up in teaching have all done it by some kind of experimentation. There's no pedagogy of media education that we can confidently speak about," she said.
Professor Chandrabhanu said, "There are people who talk about technology and especially about new media and social media technology being democratised, but I don't think so. Technology is always hierarchical and it has always been non-democratic."
Collaborating with Chinese streaming platform iQiyi, GoQuest Media has also secured the rights for Vietnam to the epic drama series Tang Dynasty Tour

by
Published - 1 day ago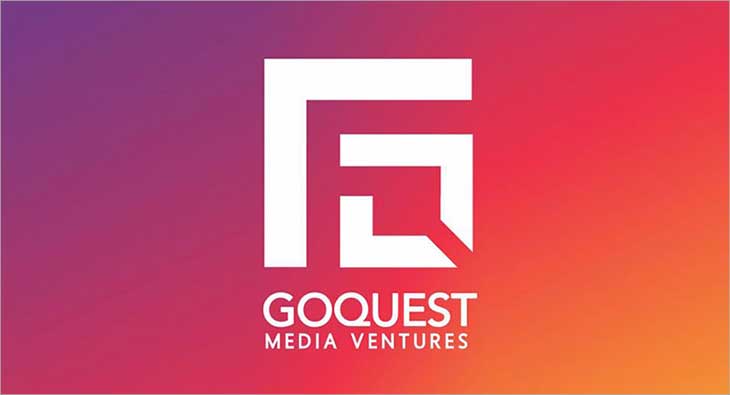 Independent content distributor GoQuest Media Ventures is pleased to announce a raft of new acquisitions from China, Thailand, and Taiwan.
Collaborating with Chinese streaming platform iQiyi, GoQuest Media has also secured the rights for Vietnam to the epic drama series Tang Dynasty Tour (36 x 45'). The costume drama, an iQiyi Original directed by Zhu Dong-Ning and produced by Gordon Chan revolves around Yun Ye, who one night falls asleep and wakes amid the opulent brickwork of an ancient Tang Dynasty palace. Yun soon meets the troubled Li Anlan, a Tang princess disowned for being born out of wedlock. Spurred to life by survival and his desire to stay at Li's side, he embarks on a series of adventures ranging from hysterical to heart-wrenching.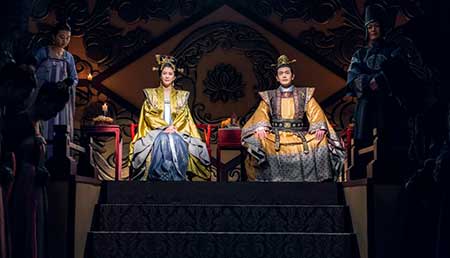 Entering the Asian drama space, GoQuest Media has also announced the acquisition of content through their Vietnam office, headed by Harshad Wadadekar, General Manager – Distribution Business. These include the rights for Vietnam to series such as Blind Date which is the Chinese remake of Dori Media's hit romantic scripted comedy Ciega A Citas, An Oriental Odyssey, The Lost Swordship, Mr Swimmer, Legend of S. Fire Walker from Media Culture Ltd, Hongkong, The Masked Lover, Behind Your Smile, Swimming Battle, Home Sweet Home, Between from nationwide cable TV network Sanlih E-Television, Taiwan and A Billion Love Game, and Chaoweha from Thailand's True4U.
Commenting on the acquisitions, Vivek Lath, Managing Director of GoQuest Media said, "It is a privilege to be offering viewers in Vietnam great content homegrown in Asia and providing the ever-challenging TV market with good quality programming. There is huge potential for Asian content and we strongly believe that shows such as these will be well received".
On International Women's Day, business leaders tell us how the role of women has changed over the last decade, the challenges women face in the professional space and more.

by
Published - 1 week ago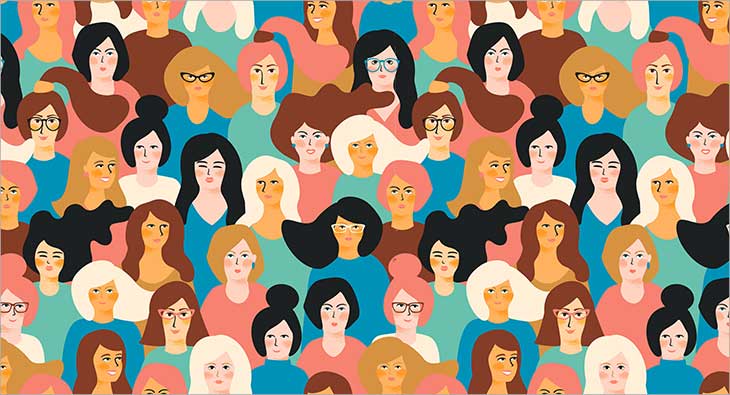 The women of New India are making their presence felt. They are fighting odds, braving gender bias and creating a space for themselves in the world, including the marketing & media industry.
While there are several woman business leaders around us today who have taken the mantle and are walking the road less travelled, there is a feeling that not enough has been done in this direction and much more needs to be done.
This International Women's Day, exchange4media caught up with some women barons in the marketing & media industry to understand how the role of women has changed in the last one decade, the daunting challenges women face in the professional space, and the dos & don'ts for a woman to establish herself in the industry. .
Take a look at the beautiful views that these beautiful women shared with us.
Neelima Burra, Country Marketing Director, HP Inc India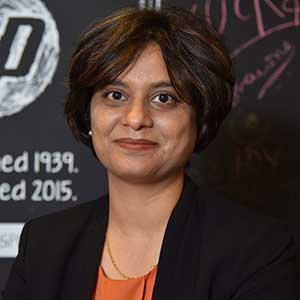 I believe that over the past decade, the media industry has undergone major transformations; from being traditional to digital to becoming omni-channel. We have women taking the front seat in all spheres. In the media and marketing industry too, we have noticed that there is an increasing representation of women in the top management. Today, the industry enjoys an all-inclusive culture that celebrates skillsets and experience over gender parity. At HP, our marketing team comprises 61 per cent women and the number is growing.
Mariam Mathew, Chief Executive Officer, Manorama Online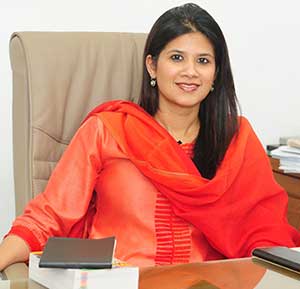 I believe that the contribution of women has been significant to the development of media in the past decade. Women have assumed different roles crossing several barriers. It's true that more men occupy top media management positions, but over the past few years, I have seen women from different backgrounds breaking gender stereotypes and scaling up to the decision-making level.
Within our organisation at MM, I have seen women steadily climbing the career ladder. In all our media divisions, whether Digital, TV, Radio or Print, we are now seeing more and more women who are leading the way.
Sonia Khurana, Senior Vice President & Customer Head, Ogilvy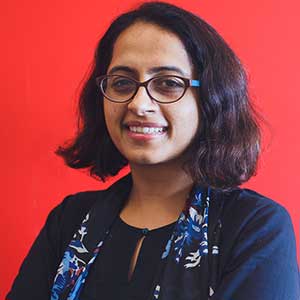 It's the end of 'The Barbie World' in some ways. There is a change in the way women are portrayed in commercials and films. There is a willingness to speak up. There are many more positive women role models now. There is a developing sense of sisterhood. I can speak of my own company. There is an active conversation on diversity in Ogilvy. And a recognition of specific challenges of women through their life stages. Triggered by these discussions, among other things, we have recently introduced a mentoring programme for both the genders (why leave the good men out?!).
Sonia Huria Gupta, Head, Corporate Marketing, Communications & Sustainability, Viacom18 Media Private Limited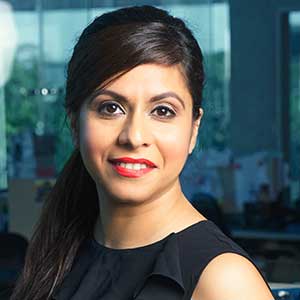 There has been an immense change in the role of women, especially in the media & entertainment industry. Women have been breaking stereotypes and norms across the fraternity. Right from being behind the screens to on screen, women have been shaping the way the industry is growing. These days, women don't really need someone backing their career graph. They have rather been drivers of their own success. Our industry definitely has a long list of women leaders who can take responsible for various accomplishments.
Rani Reddy, Director Sakshi Group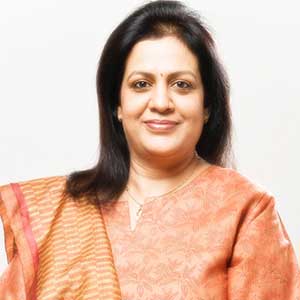 While the role does not change directly, the environment in which we operate is rapidly changing, both at work and home. Adapting to change sometimes is tedious. At times it's also fun and satisfying to get a grip and solve complex problems
Deepti Pillay Sivan, Business Head, Zee Keralam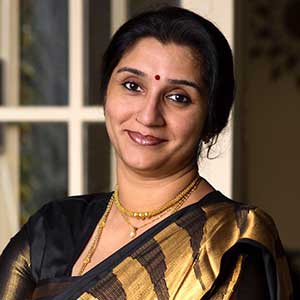 Yes, the outlook is changing. We are seeing a significant number of women coming into leadership roles. At ZEE, we have prolific women leaders driving key businesses and functions. The organisation believes in supporting the cause of gender diversity at workplace by treating its employees as partners and equal opportunities are provided to all, enabling greater growth prospects. However, across the industry there are instances of gaps which should surely be bridged.
Pallavi Chakravarti, Creative Executive Director, Taproot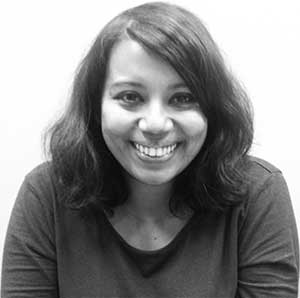 One sees more women at the helm today than when I had joined the industry. That's a welcome change. But I think it is this decade and not the one gone by that will see the real shift with respect to women in leadership roles. That's because the conversations around the subject have only recently gained traction on a global scale. Hopefully, in the next 10-20 years, having an equal number of men and women in positions that matter will be the norm and not a trend or a phenomenon.
Vasuta Agarwal- VP & GM- India & South Asia-Inmobi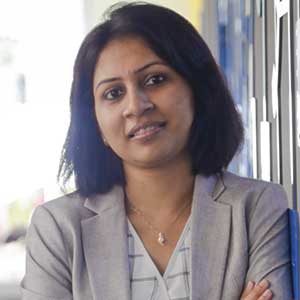 I have three suggestions on taking challenges head on. Firstly, accept high-risk challenges; I would urge all women to take risks early on in their career. Try different roles, find your strengths and evaluate what you are good at or enjoy. This is a critical step in making a mark in your professional journey. Secondly, be ambitious and assertive. Every woman should speak up her mind and be assertive about her point of view; what she wants to do, what her short-term and long-term goals and her ambitions are. And lastly, build a network of friends, family and co-workers who will be your support system through thick and thin. The support system provides you with mentors who will be your sounding board and advise you as you grow through your career.
Neena Das Gupta, CEO and Director, ZIRCA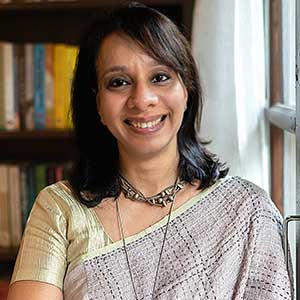 The point is to balance all facets of life. I have always been honest with my kids about how much I love my work, and how it is an integral part of who I am. At the same time, they know that they are a priority for me at all times. I don't work on weekends unless absolutely necessary. That is strictly family time. Given that I am not too social, I never have to struggle with choosing between a work party and home. But I am also blessed with an incredible husband who has been my greatest support and has always encouraged me to pursue my dreams.
Anuradha Gudur, Business Head, Zee Telugu, Zee Cinemalu & Zee Keralam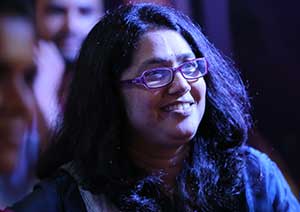 When it comes to balancing a career and home life, women are changing the landscape of businesses as we know it. However, things get difficult when there is a child involved or a parent who is ill. Having young children and not being available at all times only adds to the guilt. Women end up having to choose between family functions, school events, important meetings, crisis situations at work, family emergencies… the list is endless. What really helps is having a support system from the family. Women also face undue pressure from the society to create and run a perfect household. An understanding partner or a spouse or even a family member who pitches in for household chores will ease the stress a woman undergoes while juggling between families and holding a career. Furthermore, it is essential for companies to design their policies by keeping in mind the various social factors that affect a woman's life. For example, having flexible hours, work from home options. These will not only help a woman's day-to-day life but will also improve productivity.

Dhanya Rajendran, Editor-in-Chief, The Newsminute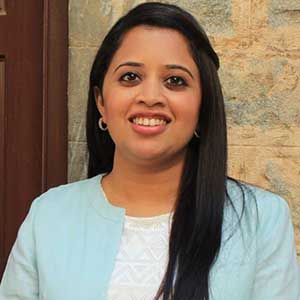 In the last decade, more women are entering the media and entertainment industry and staying on to grow into positions of power. And it is important to have more women leaders in the industry. Hopefully, in another decade, we can say there is equal pay as well.
Rajshree Nambiar, Chief Executive Officer and Managing Director, Fullerton India Credit Company Limited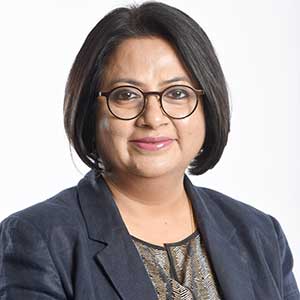 While the world becomes more connected and unified and moves towards equal participation and interdependency, the phenomenon of women taking charge and contributing across various walks of life has become more pronounced.
Today, women have managed to break the traditional moulds and overcome barriers. They have made an impact in fields, such as sales, collections and analytics, which have so far witnessed better women representation. The people management skills of women are noteworthy and integral in helping them to stay connected with the workforce and build strong teams. Their soft skills such as interpersonal communication and empathy go a long way in building lasting relationships. A leader who fosters these skills is able to propel the organisation towards steady growth and success. Every organisation today realises this and is embracing diversity and inclusion as key to maintain distinctive competitive advantage. The companies are increasingly realising that maximising women's productivity and creativity is a game changer and their skills and expertise remain essential to economic growth.
Bidisha Nagaraj, Vice President – Marketing, Schneider Electric India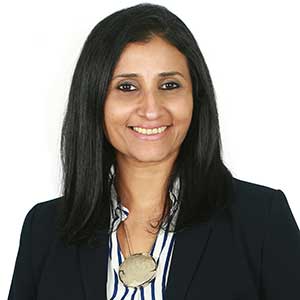 The lens through which the millennials view life is diametrically opposite to the generation before. Today, an unshackled, free-spirited soul defines her world. She decides her path on her own terms. She has access to all the information in the world and is more diverse and risk-taking in her mindset while embracing change effortlessly.
For aspiring women leaders, my suggestions are: 1) Focus on and demonstrate strengths and hone them rather than allowing yourself to be compared to your male colleagues as the other gender too brings in other unique strengths and skill sets. 2) Not hide the emotional quotient because that is the biggest value in addition to many others that a millennial woman brings to a company. 3) Use their skill sets to contribute to the organisation's endeavour of increasing efficiency and productivity in the age of rapid digital transformation.
Most political parties and media agencies feel the ban will not have a huge impact on campaigning as other media, especially social media, will very comfortably compensate for the reach and impact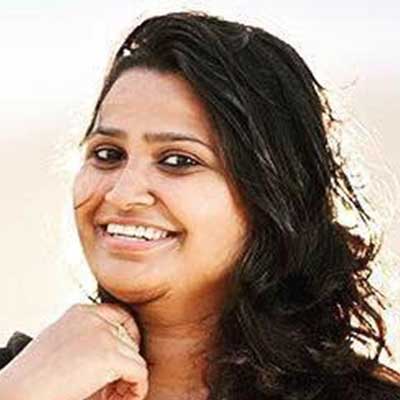 by
Published - 04-March-2019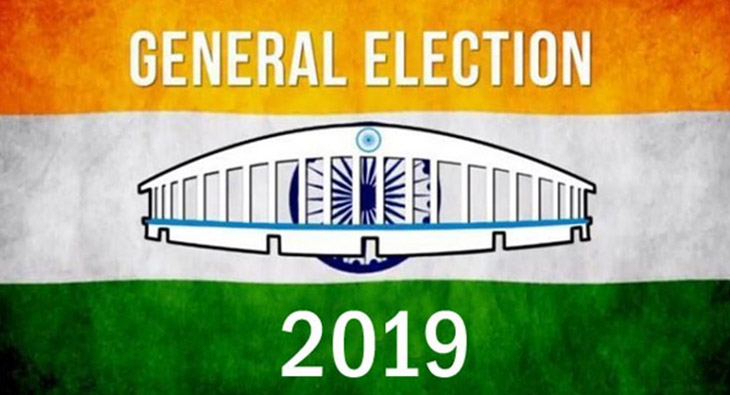 The Election Commission of India is expected to announce the schedule for the Lok Sabha polls very soon. With political parties investing heavily on campaigning through television, print, radio, digital and OOH, the general elections this year is expected to be one of the most expensive ever held in the Indian democratic history. Last year's Assembly elections in Karnataka has already set the tone for the big battle. During the state polls, BJP is said to have spent Rs 300 crores on advertisements (most of which went to print ads) while Congress spent close to Rs 50-60 crores.
When it comes to campaigning, OOH & flex board is one of the most important tools used by political parties to connect with local public. During every election, huge hoardings and flex boards of parties and politicians are raised in Bengaluru city. But with Bruhat Bengaluru Mahanagara Palike (BBMP) banning hoarding across the city for a year, reliability of political parties on OOH campaigns will be very less this time.
The Karnataka High Court in August last year instructed BBMP to immediately remove all illegal flex boards across the city. To curb the menace of illegal hoardings, the BBMP council approved a new draft advertising policy that bans all kinds of outdoor advertising for one year. The ban, however, does not apply to advertising and branding on skywalks, public transit stations, bus queue shelters, or car-share and bike-sharing stations.
So how will this ban on OOH in the city impact campaigning for the elections?
According to Sriram Sharma, Leader- Client Leadership, South India, Mindshare, it will be a "very big blow" to all political parties.
"The ban on outdoor ads by BBMP is a very big blow for political parties. Outdoor was surely a key media for all advertisers, including political parties," said Sharma.
"However, there is light at the end of the tunnel. We are expecting a new bi-law from BBMP in the near future where Bangalore will be divided into three zones and standardisation of sizes and type of media is expected. This will be a boon to all advertisers, including political parties," he added.
Karnataka state BJP spokesperson Prakash S, however, feels that the ban will not affect the election campaigns much as the advancement in technology and social media will be utilised to bridge the void left by the ban on outdoor ads.
"The ban on flex boards will not have much effect on election campaign as it is applicable only in the city of Bengaluru and doesn't apply to other parts of Karnataka. We are using technology and social media tools to reach out to the voters in Bengaluru. Social media platforms such as WhatsApp, Facebook, YouTube and Twitter are being used to connect with people," said Prakash.
So, what about voters who do not have access to smartphones and social media platforms?
"For those set of people who are not technology friendly, we are meeting them in person. The party workers are being trained for that. On the whole, the ban on OOH and flex boards will not have much effect on our campaigns," added Prakash.
A spokesperson from Karnataka Aam Aadmi Party (AAP) is also of the similar opinion.
"The advancement of technology is providing us lot more tools to communicate with people. During the 2018 Assembly elections, WhatsApp and Facebook were widely used by political parties, including AAP, to communicate with the public. Political flex boards and hoardings are indeed an eyesore to the public. So, when the technology has grown so much, why resort to the traditional methods that creates nuisance for the public?" said the spokesperson on the condition of anonymity.
Naresh Bhandari, COO-OMI-Laqshya Media Ltd, too feels that the ban will not have a huge impact on campaigning.
"It's not a blanket ban on all types of OOH media. Current ban is only applicable on billboards, gantries, pole/median kiosk and some of the mall facades facing traffic. There are 1600+ bus queue shelters and 28 foot-over bridges in Bangalore which are notified as legal media spots. Lot more BQS and additional 150 foot-over bridge will be coming up over a period of time," reasoned Bhandari.
Speaking on the impact of the ban, Bhandari said, "They will definitely use BQS and foot-over bridges as and when they feel the need of this media. Not just that, I am pretty sure they will come up with lot of posters, banners and cut-outs though these are banned. If not, they will find other ways!"
According to Laya Menon, Executive Vice President, Initiative, other media will very comfortably compensate for the reach and impact.
"OOH will still be deployed as per the restrictions (skywalks and bus shelters). Also, over the years, print, TV, radio and digital have had a significant share of spends in election campaigns, which is quite likely to continue this time as well. So, while the hoarding ban in Bangalore will steal some share of visibility, other media will very comfortably compensate for the reach and impact," said Menon.
Adding to the point, Sriram Sharma said, "Before elections, there is a window provided by the election commission for parties to advertise. During this window, usually a multimedia campaign is planned and implemented. Key media vehicles used are TV, which is the highest penetrated media, followed by print, outdoor, radio & digital. This multimedia effort helps parties to reach out to various voter sets. In recent elections, use of digital – display, social & search played a key role to reach out to younger sets or first time voters."
BW Businessworld organised 'The Great India Debate' in New Delhi on Wednesday

by
Published - 01-March-2019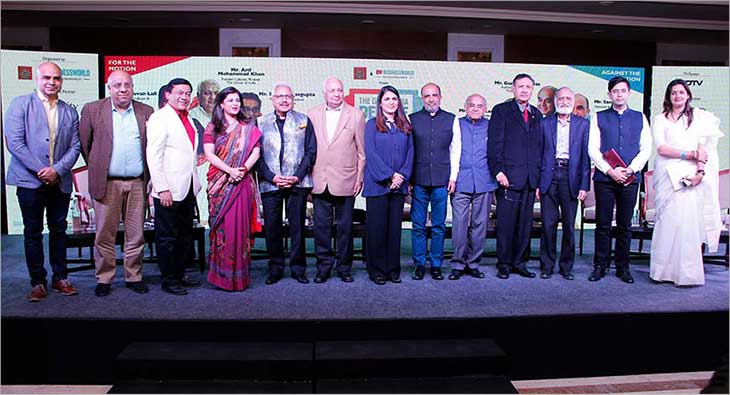 BW Businessworld organised 'The Great India Debate' in New Delhi on Wednesday that saw a galaxy of opinion-makers and influencers debate passionately. Swapan Dasgupta, Kiran Karnik, Arif Mohammad Khan, Gurcharan Das, Bhuvan Lall, Sanjay Jha, Shazia Ilmi, Raghav Chadha, Sunil Alagh and Priyanka Chaturvedi took part in the debate.
Congress spokesperson Priyanka Chaturvedi spoke against the motion 'India's growth story cannot afford another era of coalition politics' and argued why coalitions represented the diverse nation that India is.
Excerpts:
As it is clearly mentioned that I am against the motion, and I have reasons to do so.
Swapan (Dasgupta) was very nicely being nostalgic about the golden era. I am sure 65 per cent of the population today remembers India post-liberalisation, and that post-liberalisation was also a decision that was taken by a coalition government.
Let's not forget the nuclear test that we had at Pokhran, though it was done by Bharatiya Janta Party (government), was also a coalition government. Let's not forget the nuclear deal that India got for itself was also because of the intent of a coalition government. Why should we forget that single party majority governance has got us something as catastrophic as a demonetization, as catastrophic as 260% rise in terrorism attacks in this nation? While we grew at 8.9% in an era of coalition government, we have a single party majority growing at 7.2%. We have a single largest party with a majority, under the leadership of Narendra Modi, which has brought unemployment that hasn't been seen in the past 45 years. When we talk about external debts, we left at Rs 37.44 lakh crore and it is Rs 43.72 lakh crore where we stand today.
Apparently, only economic statistics matter in this country; the happiness index of this country doesn't matter, the unity in diversity of this country doesn't matter, the voices of the nation do not matter. What matters are statistics! And he listens and he listens hard as to how this economy has suffered.
The farm growth, I am sure you have an interest in it. But the farm growth story has also come to a standstill. From a 3.8% growth, that we were tracking, to a 1.9% growth trajectory that we are seeing under Mr Modi's watch. Exports have declined.
We left at Rs 279 per cylinder per month, they brought it to Rs 479 per cylinder per month. And this is the subsidised cylinder, we remind you the people who have given up subsidy will not talk about it.
Let's talk about jobs. Jobs that we created during our government was 28.01 lakh, what they are creating is 8.08 lakh. And I think I am being very optimistic about it. What you definitely forget to mention is the 10 years of governance that a coalition government has given, a decisive government and I also have brought out the statistics. What you seem to forget is that in an evolving democracy, every single state asserting itself, asserting its face in the centre, wants to have a voice, every single Indian in an evolving democracy wants to have a voice. We cannot be dismissive about the voices of the people and their aspirations.
How can we be ignorant that democracy is about participation and we should accept various contours of political affiliations and political associations? Today, Jammu & Kashmir is facing the worst-ever crisis because it saw an alliance of opportunism. It was not an alliance of growth story, it was not an alliance of development and they are suffering the consequences of it. So coalition is not about one particular individual wanting to decide the fate of this nation like demonetisation. A coalition is about voices; respecting those voices, adhering to those voices and building a consensus will lead towards nation building. The country has moved from an era of one person deciding what is good for the entire nation versus an era of various voices. Let me give you one simple example, I remember the time when I got married, my in-laws asked me to take "one muthhi khichdi". People keep demeaning the entire khichdi system because of the politics of khichdi. But my mother-in-law told me that when you come into a family you take every voice along, every person along and that is how you can have a happy, successful, co-existence and a happy beneficial win-win situation in a family. This is what alliances are about, alliances are about praising all the voices across the nation to build a nation. Coalition is about various colours and voices. Thank You!
The Guild has asked the government to take necessary steps to bring the abusers to book

by
Published - 22-February-2019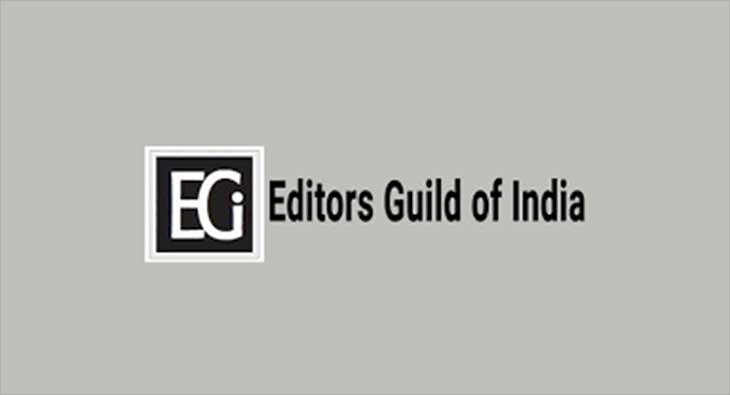 The Editors Guild of India has condemned the alleged abuse and intimidation of senior journalists, especially women, in the wake of their reportage and commentary in the run-up to the general elections.
The statement issued by the Guild said: "Since much of this is being done through social media, especially Twitter, the Guild urges their respective managements to exercise due caution and a sense of responsibility. Some of what is being allowed to pass clearly amounts to sexual abuse or instigation to violence. Corporations owning these platforms need reminding themselves that they must not allow unlawful behaviour. Business models thriving on hate of any kind are reprehensible."
The Guild has said that differences of opinion should be respected and resolved through dialogue and debate.
The Guild has asked the government to take necessary steps to bring the abusers to book. In the statement, the guild has said: "Police cybercrime cells should address these complaints on priority. The relevant ministries and regulators should also ensure greater clarity on the laws to ensure accountability on the part of social media platforms. Laws on sexual harassment, intimidation and incitement to violence should be strictly enforced on those using social media and nobody should be allowed to hide behind anonymity."
Through the slogan, the BJP is trying to convey that the Narendra Modi government has made various impossible things like affordable healthcare and insurance possible

by
Published - 21-February-2019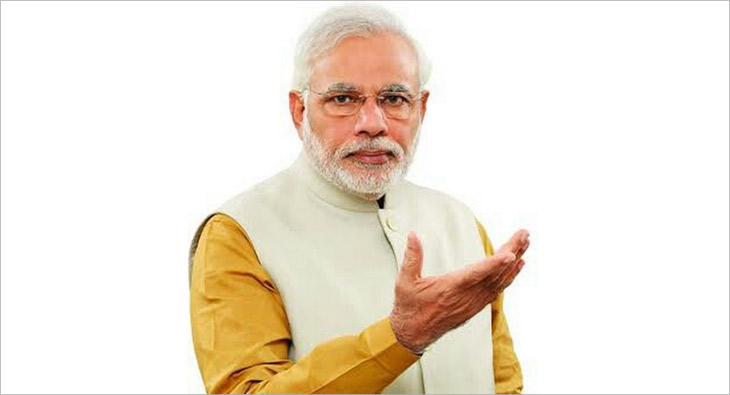 'Namumkin ab mumkin hai' (impossible is possible now) will be the Bharatiya Janata Party's (BJP) main poll campaign slogan for the 2019 general elections.
Ads carrying the slogan appeared in several newspapers on Thursday.


According to media reports, a website dedicated to providing videos of Prime Minister Narendra Modi's speeches at election rallies and official visits on Wednesday posted four such videos with the tagline "Namumkin ab mumkin hai". These videos reportedly highlight government's schemes related to healthcare, insurance, monthly pension etc.
The message is clear. Through the slogan, the BJP is trying to convey that the Narendra Modi government has made various impossible things like affordable healthcare and insurance possible.
The elections to the 17th Lok Sabha are expected to be held in April and May 2019. The BJP is looking for a second term for Narendra Modi.
Foreign Correspondents' Club of South Asia and Kalinga Institute of Industrial MTechnology signed the Memorandum of Understanding for 5 years; exchange4media to assist in organising the Awards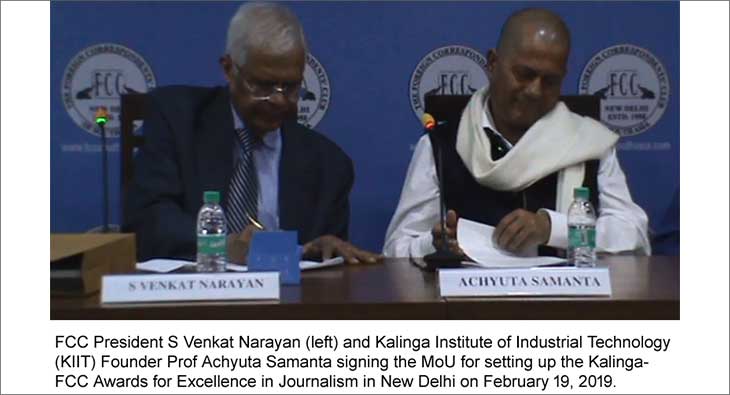 The Foreign Correspondents' Club of South Asia (FCC), New Delhi, and the Kalinga Institute of Industrial MTechnology (KIIT), Bhubaneswar, have signed a Memorandum of Understanding (MoU) to institute the Kalinga-FCC Awards for Excellence in Journalism.
The MoU, signed by FCC President S Venkat Narayan and KIIT Founder Prof Achyuta Samanta, is for five years (2019-2023). The KIIT will spend Rs 50 lakh during this period on the awards and their conduct and administration.
Five awards, each worth Rs 1,00,000 in cash, will be presented along with a Medal and Citation to the best entries received in five categories: Print, Television, Radio, Photography and Online.
The Awards will be given each year to journalists picked by the Jury as:
1. Print Journalist of the Year
2. Television Journalist of the Year
3. Radio Journalist of the Year
4. Photo Journalist of the Year
5. Online Journalist of the Year
The FCC invited Prof Samanta, Founder of the Kalinga Institute of Industrial Technology (KIIT) University and the Kalinga Institute of Social Studies (KISS) University, Bhubaneswar, to collaborate in establishing Annual FCC Awards for Excellence in Journalism to be given to journalists for their work out of India and other countries in South Asia, namely Afghanistan, Bangladesh, Bhutan, Maldives, Nepal, Pakistan and Sri Lanka, and published or broadcast in the global media outside the SAARC region.
Exchange4media will assist the FCC and the KIIT in organizing the Awards.
The first lot of the Awards will be given out in March for Articles, Photographs, Radio and TV Programmes published or broadcast during January-December 2018. Entries are welcome in all languages, but must be accompanied by an English translation. The same time schedule will be applicable every year.
A Jury of eminent media professionals will be formed by the FCC and KIIT to judge the entries. Entries should be submitted either by the journalist himself/herself, or nominated by a third person or institution. The awards will be given to individuals, teams or to institutions for articles/ photograph(s)/Radio/TV broadcasts or a candidate's body of work during the preceding 12 months.
The entries for a given year (January-December) should reach the FCC by the end of every February the following year. They should be sent in a packet marked ENTRY FOR FCC AWARDS 2019 to The Manager, FCC, AB-19 Mathura Road, Opposite Pragati Maidan Gate # 7, New Delhi-110001.
However, this year, the entries can be sent to reach the FCC by March 15.
Juries will be formed each year to judge each category of awards. The majority decision of each jury will be final. The juries will meet two days before the presentation ceremony to pick the winners, and will be present at the award function in New Delhi in the third weekend of March every year.
KIIT will be represented by Dr Achyuta Samanta's nominee Raja Ramesh, while the FCC will be represented by its President or his/her nominee(s) to oversee the work involved in the administration of the Awards, attending meetings and assisting the jury.
The verdict was mainly based on positive submissions by the MIB and MEITY, says Internet Freedom Foundation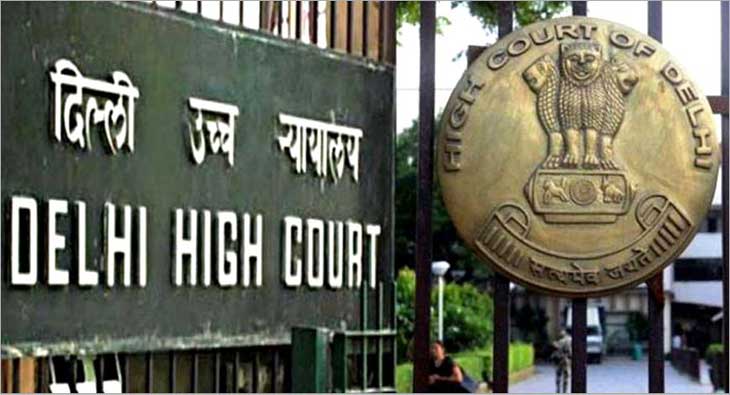 The Delhi High Court has dismissed a Public Interest Litigation filed by the Justice for Rights Foundation seeking separate guidelines to regulate content on online streaming platforms.
In a report by the Internet Freedom Foundation, the PIL included web-based shows like 'Sacred Games' and 'Game of Thrones' for vulgarity, pornography and abusive language.
The division bench of the Delhi High Court consisting of Chief Justice Rajendra Menon and Justice V Kameswar Rao delivered the verdict on the PIL dismissing the petition, the report said. The verdict was mainly based on positive submissions by the MIB and MEITY.
The Internet Freedom Foundation says the High Court verdict is an affirmation that "while there is no separate provision for regulating online content, the provisions of the Information Technology Act, 2000 were not only merely applicable but an adequately armed with Section 69 to block illegal content".
"While we are concerned with some of them, this is an incremental victory. It prevents a heavy, licensing style system from emerging in the video streaming space which would threaten our viewing choices online," the foundation says.
The MIB and MEITY have pointed out that there is no need for further guidelines when sufficiently stringent provisions are already in existence, the report said. The court has said that if the petitioner continues to consider content provided on certain platforms prohibitory, it should take it up with the relevant authority.
PR Professionals will be strategising and executing the Public Relations activities for NHPC at national and state levels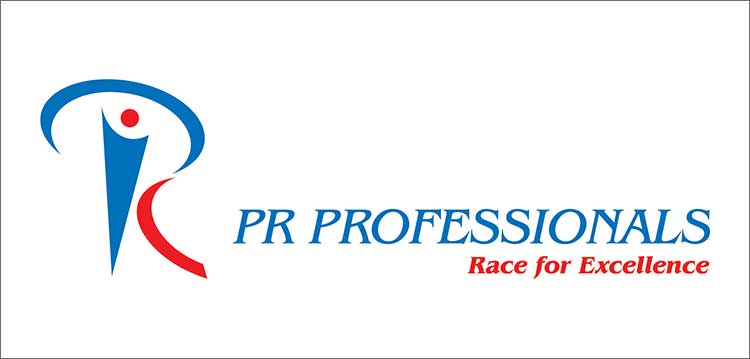 PR Professionals has bagged the national mandate of NHPC Limited (formerly known as National Hydroelectric Power Corp).
The hydropower company is a Schedule 'A' Enterprise of the Government of India which was accorded the Miniratna status in 2008. PR Professionals will be strategising and executing the Public Relations activities for NHPC at the national and state levels.
The addition of NHPC swells up the PSU kitty of PR Professionals which has recently renewed its contract with Lucknow Metro Rail Corporation and National Capital Regional Transport Corporation.
NCRTC is a government body mandated to implement India's first regional rapid transit system in Delhi NCR. With an authorised share capital of Rs 15,000 crore, NHPC is a premier organization in the country engaged in the development of hydropower. It does so through Conventional and Non-Conventional Sources in India and abroad.
"Winning the PR mandate of NHPC at the beginning of 2019 has given us a momentous start and we hope to continue with this impetus throughout the year. This is indeed one of the prestigious accounts for us and we are all set to deliver our best," said Sarvesh Kumar Tiwari, Founder, and Managing Director, PR Professionals.
Gets over 7,000 paying subscribers in just over a month; BQ BLUE caters to exclusive, investigative, analytical & insightful market reports in a premium multi-media format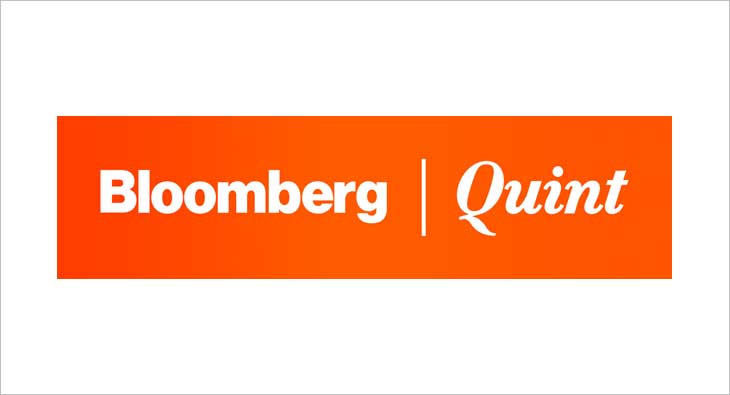 BloombergQuint has launched BQ BLUE, a premium subscription product. It has got over 7,000 paying subscribers in just over a month of its launch.
BQ BLUE is a hybrid model, offering a mix of metered and exclusive stories. It gives subscribers the opportunity to access investigative and analytical articles, market reports, insights, as well as opinions of industry leaders and experts in a high-end, multi-media format.
The service also features BQ Edge, India's first daily video offering that's behind a paywall.
BloombergQuint will continue to offer 5 articles free of charge per month, following which, users have the option to avail a quarterly or annual subscription using a host of payment modes. Micropayment options are also available, starting at Rs 18, through Paytm and other payment platforms, with subscribers also being able to read now and pay later, using Simpl.
Subscribers will also have access to exclusive Bloomberg Businessweek content.
Anil Uniyal, CEO, BloombergQuint said: "BloombergQuint has always strived to uphold the promise of quality, accuracy, and integrity in business journalism. BQ BLUE is a big step forward in our attempt towards achieving that goal. Through insightful industry stories, podcasts, data-driven analytical articles, and more, delivered directly and regularly at their fingertips, we can keep our subscribers constantly updated on all that is going on in the business and financial sector of India. This in-depth analysis helps them make real-time decisions."