We intend to gross Rs. 500 crore by 2020: Afsar Zaidi, HRX
Afsar Zaidi, Co-Founder & CEO, HRX, who is also the Managing Director of Exceed Entertainment, had a chat with exchange4media on his visions and game plan for HRX to achieve their turnover goal of Rs 500 crores, as well as his plans for Exceed and more
With its recent licensing deal with Xiaomi in the wearables category and the Myntra buyout, Hrithik Roshan-backed fashion label HRX seems to be making strong in-roads in diverse segments. The brand is eyeing a whopping Rs 500 crore turnover by 2020 and plans to explore new categories to further expand its footprint.

On the same, exchange4media chatted with Afsar Zaidi, Co-Founder & CEO, HRX, who is also the Managing Director of Exceed Entertainment, a multi-platform entertainment management company. "With the addition of the new categories planned, the target will easily be double of our GMV today," says an optimistic Zaidi and let us in on his visions, game plan for HRX to achieve their turnover goal and big plans for Exceed.

Excerpts:

How was 2017 for HRX and Exceed?

For Exceed, it was a great year where we consolidated our businesses, revamped the management team and laid the foundation for the next three years. The new additions to the agency business were the digital activation planning for brands, game plan for content creators for various mediums (films, TV, digital, web) in long and short formats. The writers and directors' new division was established to manage YouTubers and talent beyond the space of film stars. Plus,the team was strengthened for licensing, merchandising, brands creation and new leadership roles were defined for various verticals.

With regards to HRX, it was a year of growth; the best since inception and it's ready to propel itself in a space that has never been occupied by any Indian brand. Quality growth in our footwear segment led the whole surge in HRX connecting with its consumers.

What are your plans and focus areas for Exceed in 2018?

As a talent management agency, the core of our business stems from the fact that every artist needs to be looked upon as an incorporation. There are companies of all kinds - Blue Chip, MNCs, SMEs, startups etc. The objectives are very clear: solid business model and profitability. The approach has evolved over the years and has proven beneficial with the artists we have managed over time, be it Hrithik, Ajay, Saif, Sonakshi, Priyanka, Kajol, Bipasha, Shilpa, Malaika, Dia Mirza, Amit Sadh and many more. Geographical expansion is a given in this calendar year with physical presence in the North and South.

We are planning new business extensions with a few key artists in the space of fitness, fashion, data analytics, grooming, web and digital content, e-gaming, new technology, setting up of content producing vehicles and more. These are going to be revenue shared models, equity based structures and MG driven financial modules.

With respect to HRX, how important are offline stores for the business?

Offline is very much a part of the strategy and the natural progression for a brand of HRX's calibre. The process of identification of the right retail partners for MBOs and availability of the right locations for EBOs has begun. We are working on the same and the plan should see fruition soon. The target seems to be the festive season of 2018.

Are you looking to be available at online platforms other than Myntra as well?

Through Myntra, Jabong and Flipkart we have access to 70 per cent of India's youth and fashion conscious market. So much so, that HRX is the fourth largest brand in the sports wear category on Myntra now. This is a great motivation and good enough reason to not look out.

What are the upcoming marketing and advertising activities planned for HRX?

We are building a strong association with the running community by partnering with the marathon franchises in our country. HRX provides a live experience through pop-ups at these marathon expos, and it helps in extending the live HRX experience to a captive audience that is willing to engage. Our influencer program is undoubtedly the most organic today. Thoughtful customization, a great in hand experience and a good outreach gets us responses, which unlike others, are unpaid and most genuine.

What is the sales mark you aim to achieve in 2018 with HRX and what is your game plan for the same? Any exclusive partnerships in the pipeline?

The sales plan is to close at Rs. 150 crore of GMV on Myntra alone. HRX in 2018 will have some very significant announcements within the existing relationships. Myntra and HRX will showcase a new category of products in the second and third quarter of the year. CureFit, Cult and HRX get strengthened with a larger presence in the country, with new initiatives in the food, health and wellness industry. A major content creation initiative is being planned by HRX.

Like I said, with the addition of new categories, we intend to gross Rs. 500 crore in the next two years. Partnerships in the pipeline include, one with a fashion platform, the biggest name in the fitness industry, exclusivity with a content partner based out of US and an e-gaming initiative. Exciting times ahead!
Correspondent, exchange4media, Mumbai Misbaah reports on advertising industry. Based in Mumbai, she interviews industry leaders in the creative, advertising and marketing space, reports news updates in the ad space. She drives the 'Chillout' section, and regularly reviews ad campaigns. In the past she has reported on mainline news, travel and lifestyle.
He joins KKR from ESPN, where he was leading brand and content marketing for both ESPN Cricinfo and ESPN.in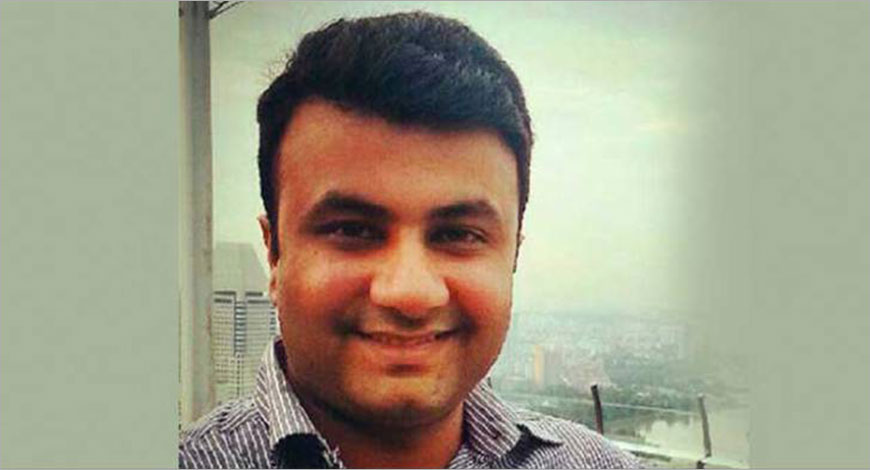 Kolkata Knight Riders has appointed Kaustubh Jha as Head of Marketing. He comes with over 10 years of experience in partnerships, content marketing and campaign management. He joins KKR from ESPN, where he was leading brand and content marketing for both ESPN Cricinfo and ESPN.in.
Venky Mysore CEO & MD, KKR, said, "We are delighted to have Kaustubh on board to lead the Marketing & fan building initiatives of the Knight Rider brand, which is not only the leading brand in IPL but through our presence in CPL and other initiatives around the world, has genuinely become a global brand."
Prior to ESPN, Kaustubh was part of Marketing, Business & Consumer Insights team at MTV, Viacom18 Media Pvt. Ltd.
Guest Column: In the past, Bollywood power couples have always been the first choice among brands in India says Pranay Swarup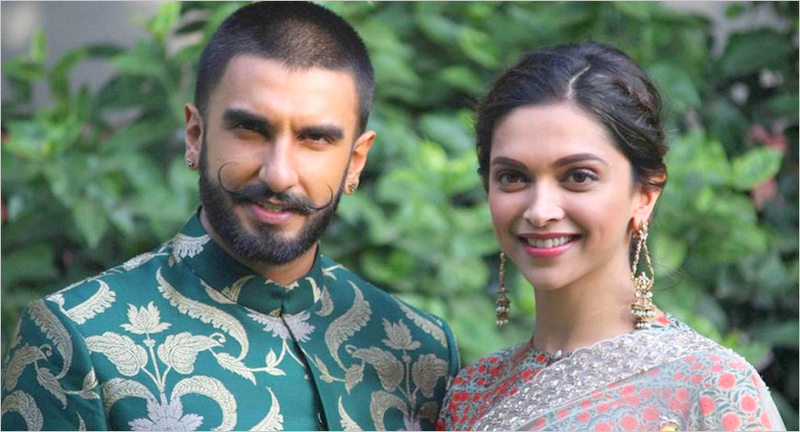 Deepika Padukone and Ranveer Singh (read: DeepVeer) have tied the knot on November 14 after they took to social media, last month, to announce their wedding dates. The wedding officially marks their entry into an exclusive club of 'Power Couples' which includes the likes of Anushka Sharma-Virat Kohli, Ajay Devgan- Kajol, Akshay Kumar- Twinkle Khanna and Saif Ali Khan-Kareena Kapoor.
By definition, a power couple is a relationship consisting of two individuals who are each successful and influential in their own right. Companies use these couples to gain mass awareness for their brands and products. Brands are aware that consumers and fans show a keen interest in staying up to date with celebrity relationships. They play to this consumer insight by creating campaigns that feature influential couples. And by tapping into a power couple's reach and impact, brands can target each partner's unique following and voice.
In the past, Bollywood Power Couples have always been the first choice among brands in India. This is evident when we look at Anushka-Virat who have appeared and boosted reach for Indian ethnic-wear brand Manyavar, Ajay-Kajol for Lifebuoy, Akshay-Twinkle for PC Jeweller and Saif- Kareena for Metro Shoes, respectively.
Interestingly, Deepika and Ranveer currently work with brands that have conflicting interests. Here are 5 Rival brands that Ranveer and Deepika have endorsed in the past:
1. Make My Trip V/S Go Ibibo Over the course of 2018, Ranveer Singh has appeared in multiple Make My Trip ads, along with Alia Bhatt. Meanwhile, Deepika Padukone is the brand ambassador of Go Ibibo, another app which lets you plan your travel.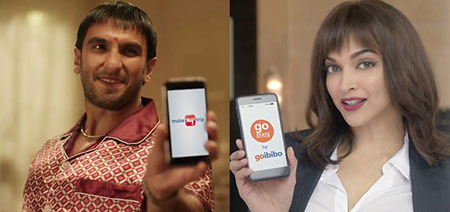 2. Oppo V/S Vivo Amid intense competition in the smart-phone industry, Deepika and Ranveer are seen endorsing Oppo and Vivo respectively.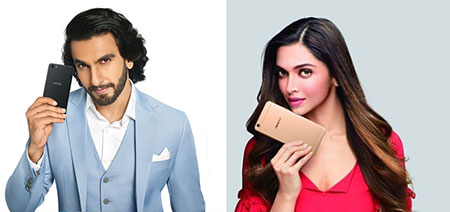 3. Kotak Mahindra V/S Axis Bank In the banking space, Ranveer Singh was appointed as the brand ambassador of Kotak Mahindra Bank earlier this year, while Deepika Padukone has been the brand ambassador of Axis Bank since 2014.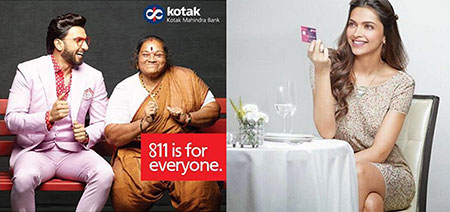 4. L'Oreal V/S Head & Shoulders Deepika, in 2017, was announced as the global ambassador of beauty brand LOréal Paris, joining the likes of Jane Fonda, Blake Lively, and Aishwarya Rai Bachchan. Whereas, Ranveer became the face of anti-dandruff hair-care brand Head & Shoulders in 2016.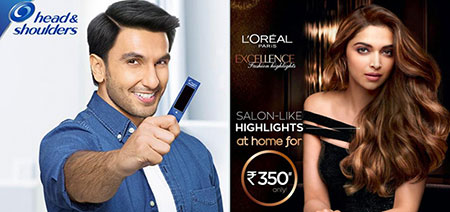 5. Asian Paints V/S Nerolac Deepika Padukone has been closely associated with Asian Paints, while Nerolac Paints roped Ranveer Singh as their brand ambassador.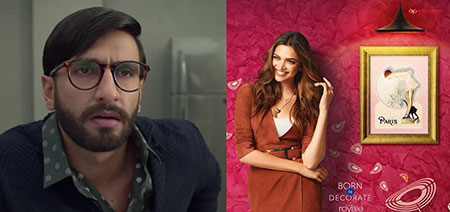 Now, this raises a question; will their past associations affect their future endeavors together? We think not. According to us, between Deepika and Ranveer, there could be three entities, two of them would represent both of them individually and one together as a power couple. The stars could then continue their individual endorsements and take up new businesses together.
Both Deepika and Ranveer have a strong individual impact on consumers and the wedding will only scale up their brand value as a couple. For brands that are trying to target young married couples and youth alike, the combined brand value of DeepVeer would prove to be a very lucrative and tempting opportunity.
Ranveer and Deepika have a combined following of close to 90 million fans on social media. They are the new celebrity royalty couple after Virat-Anushka, we can expect to see them coming together to endorse brands in the clothing, jewelry, fitness, luxury, and home products space
(The author is the Co-Founder and CEO of Chtrbox)
Disclaimer: The views expressed here are solely those of the author and do not in any way represent the views of exchange4media.com.
Co-Founder and CEO of Chtrbox
The business will take the form of a strategic alliance bringing Mediakeys brand to India, leveraging Laqshya Media Group's local resources and Comkeys international resources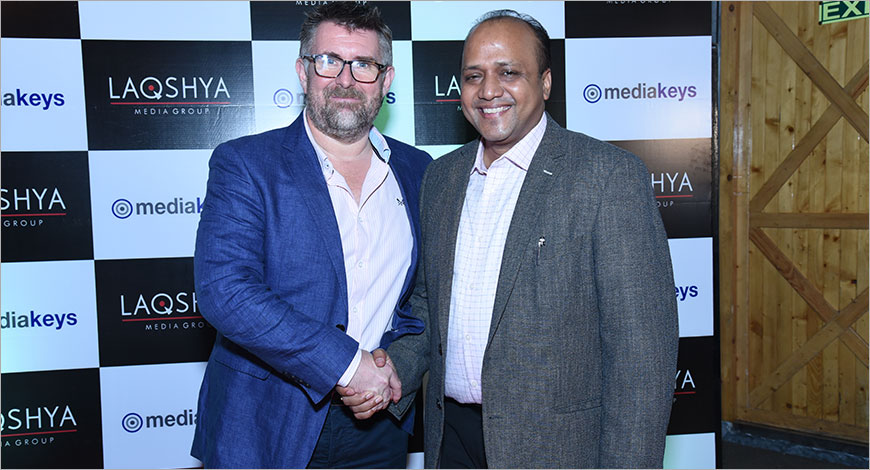 Laqshya Media Group announced a strategic alliance with Comkeys, a leading independent international communications group. Together they will bring, Mediakeys to the market. Mediakeys is a specialised international media exchange which works with brands to fulfil and execute across international media budgets.

Out of Home is a $29 billion market, accounting for approximately 6 per cent of the $500 billion global advertising spending. As per a study by KPMG in India and Google, global cross-border B2C e-commerce is set to rise at 25 per cent CAGR to approximately USD1.5tn in 2022 and thus Indian brands are now looking at international markets.

With the consumerism and mobility among Indian audiences riding high, the OOH market is busy and bustling. Advertising expenditure in the outdoor media market, such as billboards and transit advertising, is set to soar this year, clocking 15 per cent growth year on year. Since it cannot be skipped by consumers or blocked in outdoor environments, the out-of-home (OOH) medium has remained the core channel to reach mass urban audiences.

Alok Jalan, Managing Director, Laqshya Media Group said, "The OOH industry is ever evolving, and we have to change according to our clients ever changing needs. Like any other advertising medium, you can't turn it off or turn the page or throw it in the bin. You can't beat outdoor for sheer audience size, even a handful of strategically placed hoardings can get market penetration that beats any major event! Also, outdoor is high-impact as well as low-cost and they convey the message day or night and rain or shine. To stay ahead of the times, we are privileged to partner with a big international agency like Comkeys SAS of France to bring Mediakeys to India. We will start this engagement with Mediakeys in November 2018."

Speaking on the partnership, Paul Cahierre, Founder and CEO, Mediakeys said, "India is a strategically very important market for us and our clients. We have been long considering our options to enter this market. Laqshya provides us with the best in class capabilities to further support our growth in the region and to develop growing sales for Indian brands outside of India."

The brand received 5000 entries, out of which eight top designs were selected and replicated into life sized working models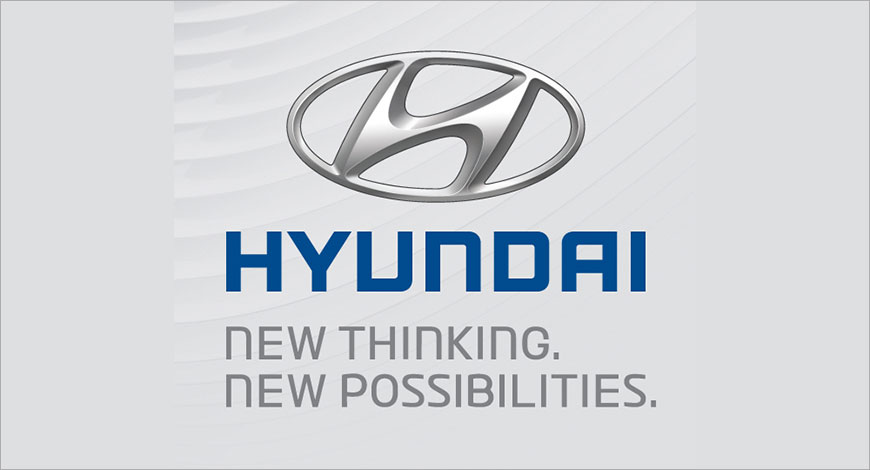 Automobile manufacturer Hyundai Motors found a unique way to celebrate this Children's Day with the launch of 'Brilliant Kids Motor Show 2018'. It is an initiative to encourage young students to foster the spirit of innovation and design. Speaking more about it, Puneet Anand, Senior- General Manager & Group Head- Hyundai Motor India, told exchange4media, "The young kids are the actual creators of this vision and why the idea came to us, because we feel the future of this country is well understood by the young budding innovators, our Children, they have a clear idea of what is going to line the future. Today, the cars launched by these students echo the idea of take care of the pollution problem, we as a brand have come forward to bring this vision into reality."
The brand received 5000 entries, out of which eight top designs were selected and replicated into life sized working models. The six-month long campaign was started in July 2018, which will culminate in December 2018.

In the festive season, the company relaunched the popular Santro after a long break. Commenting on the response they have received so far, Anand revealed, "The response has been phenomenal and the product has been already advance booked for four months. We are closing the bookings shortly, so that we can start the fresh bookings from 2019. 65% of the audience for the Santro product is in Tier I and Tier II cities whom we call it as the first time drivers."
Sharing his thoughts on being an active brand on the communication front, how campaigns boost the brand's presence and in what ways, Anand said, "Car ownership is not only buying but an experience and if the brand is able to give a strong experience through various CSR initiatives, it becomes very holistic. Brand responsibility not only caters towards buying and selling, but to adhere to certain issues and therefore Hyundai comes as a formidable, responsible automobile manufacturer to advice and change the behaviour of the customer. Every year we try to bring new concepts which target the audience effectively, we are already making our plans and lot of excitement is in store for the coming year."
Anand also pointed out that the brand is doing every bit to boost its presence on the digital front. "Our focus right now is to expand our digital presence. Indian customers are very dynamic, TV and print will always remain a very important medium for us, but at the same time our focus is more on increasing our digital footprint."
The brand is using AI and investing sinificantly into Big Data analytics. "We want to understand the behaviour of our customers, so, our resources for the next year will be leveraged most on making a data centre so that we can utilise the existing and future customer data and make very meaningful campaigns out of it," he added.
On marketing spends allocated to the digital medium, he disclosed, "We have increased our digital spends eight times in the last few years. In times to come, digital probably will be as important as TV and print are today for Hyundai."
Correspondent A post-graduate from the prestigious Indian Institute of Mass Communication, Dolly reports on advertising, marketing as well as the digital domain. In her free time, she loves travelling and reading.
In the first nine months, India remains a stand out performer boosted by a pick-up in project-based work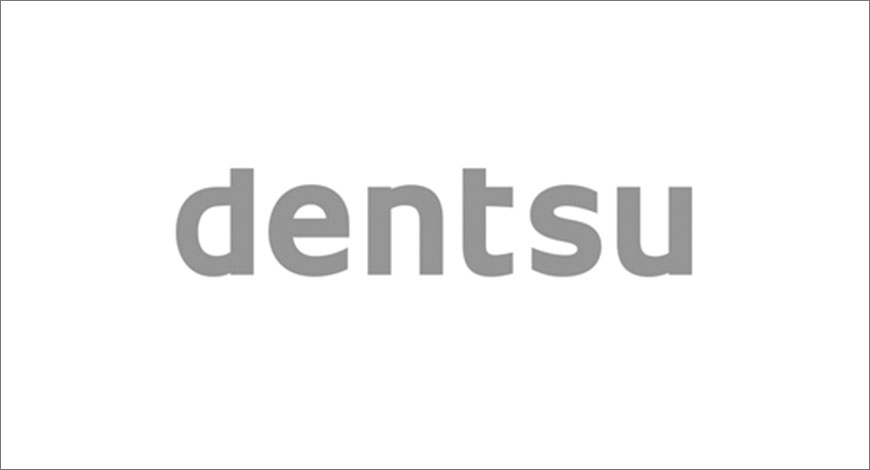 In the first nine months, the Dentsu Group delivered total growth of revenue less cost of sales of 8.0 per cent (constant currency basis) and organic growth of 4.4 per cent. The Japan business delivered 4.1 per cent and 4.1 per cent, respectively, in part, due to an increase in digital-related services, favourable results in subsidiaries and new business wins. The international business, Dentsu Aegis Network, delivered 10.8 per cent (constant currency basis) and 4.6 per cent, respectively, partly driven by new business wins in H2 FY2017.
Underlying operating profit declined 4.0 per cent (constant currency basis). In Japan, profit declined due to planned investments in the working environment reforms. At Dentsu Aegis Network, investments in global platforms and systems continue as planned, increasing shared services to enable agency brands to collaborate more effectively. There were no changes to the FY2018 financial guidance announced on August 9, 2018.
Dentsu Aegis Network delivered organic growth of 4.6% in first nine months of FY2018 and 7.0% in Q3 FY2018. The third quarter of FY2018 is the fifth consecutive quarter of improving growth and the best quarterly organic growth figure in two years.
In line with the medium-term direction announced in August, Dentsu Inc. has announced its intention to invest in two listed Japanese mid-sized digital advertising agencies to strengthen its digital capability.
APAC growth:
In the APAC region (excluding Japan), Dentsu Aegis Network reported 2.1% organic growth in the first nine months of FY2018 and 8.2% in Q3 FY2018. The region posted its best quarterly performance in two years, partly due to a turnaround of the China business with spend increasing from Western and Japanese clients. In the first nine months, India remains a stand out performer boosted by a pick-up in project-based work. Elsewhere, Taiwan, Australia and Thailand also saw positive growth.
Toshihiro Yamamoto, President and CEO, Dentsu Inc., said, "In the third quarter of FY2018, Dentsu Group recorded 5.4 per cent organic growth. Dentsu Aegis Network achieved 7.0 per cent organic growth - the fifth consecutive quarter of improving organic growth, and the business in Japan delivered 2.7 per cent. Dentsu Aegis Network has shown strong growth in Q3 FY2018, with September the strongest month in the quarter. The media business continued its strong performance and project-based business continued to improve. We have seen success in FY2018 when we work collaboratively. Increasingly, some of our most successful pitches are those where several of our brands work together to provide a coherent, holistic solution for clients. Growth is becoming broader based with eight of our top 20 markets delivering double digit organic growth."
He added, "In Japan, we have continued to build and improve our digital services and announced, in October, a plan to invest in two listed mid-sized digital agencies. These investments will bring new skills and enhanced product offerings for our clients. Dentsu will continue to search for investments and alliances in Japan, in line with the mid-term direction announced in August 2018. We continue to generate our own momentum in a challenging market and reiterate the revised FY2018 financial guidance we issued in August."
Note:
- IFRS 15 "Revenue from Contracts with Customers" is applied from January 1, 2018.
- The term "Gross profit" is changed to "Revenue less cost of sales" from Q1 FY2018.
Buhlmann will step down on December 31 but will continue as a special advisor. Executive Chairman, Tim Andree will take over the role along with his current responsibilities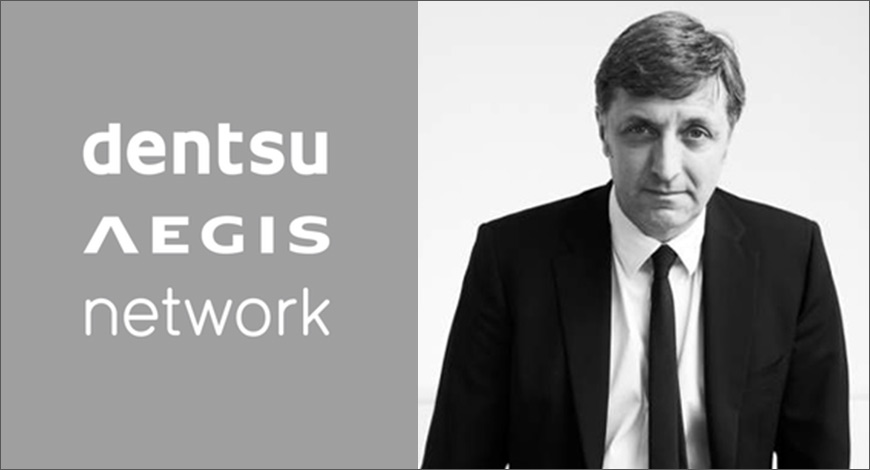 Jerry Buhlmann, Chief Executive Officer, Dentsu Aegis Networks will be stepping down. According to media reports, Buhlmann will step down on December 31 but will continue as a special advisor.
Tim Andree will take over the role along with his current responsibility as Executive Chairman of Dentsu Aegis Network, as well as being a member of the board as Executive Vice President of Dentsu Inc.
"After nine years as CEO of Dentsu Aegis Network and before that Aegis Group plc, I am very proud of what the organisation has achieved in that time. The highlight for me has been working with a group of very talented people and the impact we have been able to make based on strong team work, a supportive parent company and a dynamic culture," said Buhlmann.
He added, "Importantly at this time, the quality of the Executive Management Team is exceptional, the business has strong momentum and I'm confident will continue to thrive and grow strongly at a time of disruptive change in the market. Dentsu Aegis Network is a critical part of the Dentsu Group's growth story and with Yamamoto leading the Group and Tim Andree leading Dentsu Aegis Network, I have no doubt that the future will be very bright as the business moves to the next phase of its development."
Buhlmann led the Aegis Group through its acquisition by Dentsu in 2013, having become Chief Executive in 2010, a year after joining.
Toshihiro Yamamoto, Representative Director, President and CEO of Dentsu Inc. said, "From the start, Jerry has had a bold vision for Dentsu Aegis Network. His drive and leadership has ensured that Dentsu's acquisition of Aegis Group plc has been an outstanding success. Dentsu Aegis Network is today a highly-integrated and highly-competitive global marketing service group built for the digital economy. Since 2013, Dentsu Aegis Network has doubled its revenues from £1.8bn to £3.6bn and grown organically at twice the rate of its competitors. The Dentsu Board thanks Jerry for this great contribution and leadership."
"I am delighted to appoint Tim as Jerry's successor. Ever since joining Dentsu in 2006, Tim has led the globalization of the Dentsu Group. As a member of the Dentsu Inc. Board and also the executive chairman of Dentsu Aegis Network, Tim has a deep understanding of the business's market proposition, culture and values," announced Yamamoto.
Andree cited the "remarkable growth' of the network to Buhlmann and the management team, "I have worked hand in hand with Jerry and the management team over the years and for this reason, the Dentsu Aegis Network management will move to the next stage with strong continuity and stability. We will continue to evolve as the most collaborative of networks known for its creativity, client focus and innovation."
Sharma who was recognized as PETA's person of the year 2017 has recently announced her dream project of building an animal shelter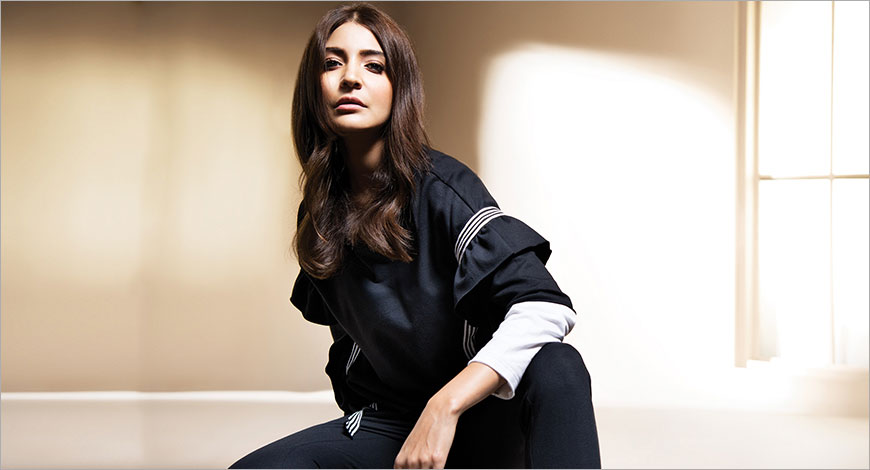 Bollywood actress Anushka Sharma has joined hands with Discovery to promote a global awareness movement to save tigers from extinction. Anushka will promote Project C.A.T: Conserving Acres for Tigers, aimed at raising awareness to preserve the habitat of the declining numbers of the wild tiger. Discovery has collaborated with World Wildlife Fund (WWF) for Project C.A.T.
Sharma who was recognized as PETA's person of the year 2017 has recently announced her dream project of building an animal shelter.
"Tigers - the glorious wild cats are in real danger of getting extinct and they need our help. As a large predator, tigers are an umbrella specie and play a critical role in ensuring that the delicate ecological balance in the wild is maintained," said Sharma. "The current situation is a sad reflection of us as human beings. All of us need to reflect how we can contribute to make the world a better place to live and ensure that our future generations too can experience this magnificent creature. I just cannot fathom this world without them."
"More humane than you think, you could say, almost human, like us," signs off Sharma in the video.
"Tigers are a revered specie and is disturbing to know that their population has shrunk 96% over the last century and only as few as 3900 are left in the wild across the world," said Karan Bajaj, Senior Vice President & General Manager - South Asia, Discovery Communications India. "We are excited to partner with Anushka Sharma to ignite awareness about tiger conservation and help promote the global movement to save them. We will use the collective power of our media brands to amplify the message of Tiger conservation."
As part of the WWF partnership launched in 2016, Discovery's Project C.A.T. program funds nearly two million acres of protected habitat in India and Bhutan to protect and increase the wild tiger population. This year Discovery has further increased the ambit of Project C.A.T by extending support to WWF for Tiger conservation initiatives in Sundarbans forest located in the coastal region of Bay of Bengal.
Assigned with the prestigious task of creating various public facilities during Kumbh 2019 in Prayagraj (Allahabad)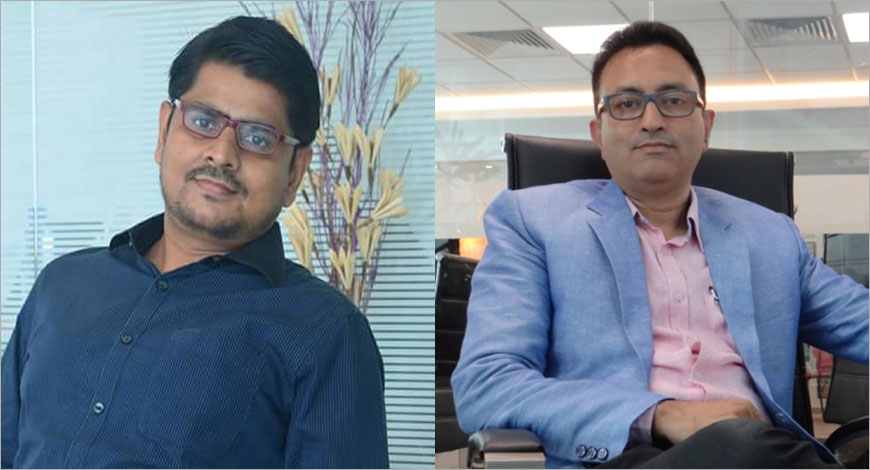 BTL and Experiential Marketing agency 'The Reach' has been assigned with the prestigious task of creating various public facilities during Kumbh 2019 in Prayagraj (Allahabad) from January 15 to March 4, 2019.
Kumbh2019 is expected to witness a footfall of 120 million to 140 million devotees.
The Reach has been mandated to create following public utilities by Kumbh Authorities
1000 Changing Rooms at the Ghats

300 Hand Washing zones

300 Water ATMs

100 Mobile traffic barriers

50 First Aid cum Medical Zone.
Kumbh Mela is included in the "Intangible cultural Heritage of Humanity" list by UNESCO. Vijay Kiran Anand (IAS) Prayagraj Mela-Adhikari (Kumbh Mela), said, "The Authority intends to provide essential services and smooth experience to pilgrims. For this they were looking to partner with like-minded agencies, which can fulfill the requirement of this grand pilgrimage. We all are binded by one vision, which is of achieving the vision of Divya Kumbh and Bhavya Kumbh 2019."
Omprakash Tiwari, Managing Director, The Reach, said, "Kumbh Mela is the largest congregation from all walks of life across the country and abroad. It is the best and the fastest medium for a brand to find connect with millions of its TG at one shot."
Tauquir Zaidi, Chief Advisor & Consultant, The Reach, believes this to be just the beginning. He adds, "The Reach has been continuously expanding its network since its inception three years back. Apart from ground activation, the team is already working on various projects related to Impact Assessments, Urban and Rural surveys, Data Collection and Product Sampling."
TV channels across the country go all out with special programming and activities for Children's Day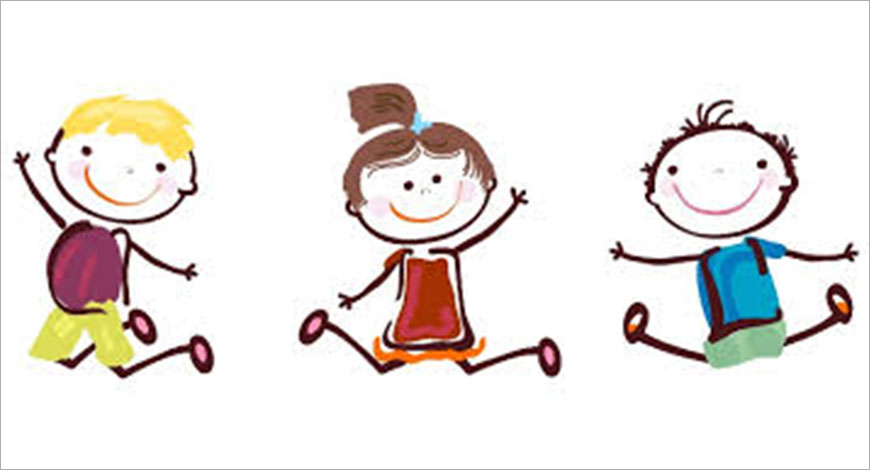 Apart from the regular kids' shows on channels, TV channels in the country have dedicated a special space for the little ones on this Children's Day.
Nickelodeon India, the children's TV network owned by Viacom 18, kicked off its Children's Day celebrations from November 10th. The entire channel got a makeover with Children's Week bugs, Astons, Bumpers and Idents. The entire week saw Children's Week special content with the premiere of Gattu Battu's first TV movie and a mini-movie of Shiva! Along with this, the kids were treated to Motu Patlu Blocks every day.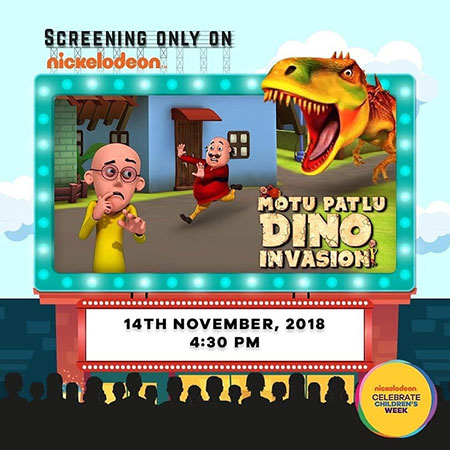 On the digital and social media front, the channel conducted a social media contest asking kids to choose their favourite Motu Patlu movie which will be aired on 14th November. Funny and quirky GIFs and posts kept the momentum alive on social media.
Even on the website, the children are having a gala time with the All-New Children's Week Special Slime Jump game! Bringing alive the very essence of Nickelodeon, the children get to choose their favourite toon who will get slimed! Bring out the inner child in you and click on the link to play Slime Jump. Nickelodeon's Children's Week will also get amplified through fun engagements at select schools and a special celebration with kids at the Angel Express Foundation.
The market leader in the Malayalam news channels Asianet News is celebrating Children's day in an innovative way. They implemented a session called 'Child Editor' in between the regular bulletins and have chosen kids to do live bulletins. The Kids Editor session in the channel started on November 10th and will be aired till November 14th. Asianet News has chosen 14 children to do14 live bulletins for 5 days.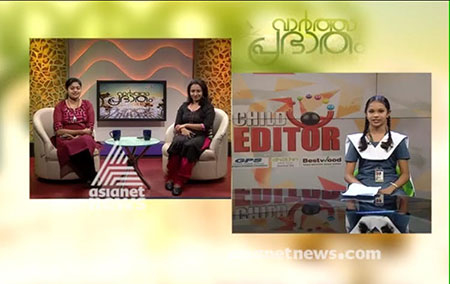 Manorama News, another major player among the Malayalam News channels, also has a devoted space for the kids as part of their Children's Day celebrations. The channel telecasts a special story session called 'Innathe Kanmanikal'- news stories about specially-talented children, between the regular news bulletins. Apart from that, they are running a special show on the Children's Day and a group of kids will be visiting and having an interactive session with the famous Malayalam Children's writer CP Pallipuram.
Kushi TV, the Telugu Television channel from Sun Network hosted an event in Vijayawada on Nov 04, 2018 to celebrate Children's Day. The channel premiered fresh series such as Mad Hatter, Bat Pat, and Turning Mecard for the first time for the audiences of Vijayawada.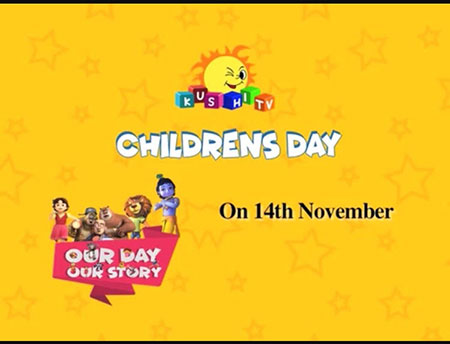 At the event, they also showcased its prime properties such as Heidi (3D), Robot Train, Garfield, Yoko etc, acquired from different parts of the world. Apart from premiering kids shows, the channel conducted game activities that reinforced the parental care that every child would need and to show the parents how unique each child is and to help every child appreciate himself. The program will be telecast on the channel on November 14. They have also chosen two children to visit the radio station and be a part of a radio show.
Colors Gujarati hosted a special show named 'Rasoi Show' as part of children's day special. The show witnessed the participation of celebrity chef cooking his son's favorite dish and the cooking expert done a show with a guest girl where she has cooked the guest's favorite dish.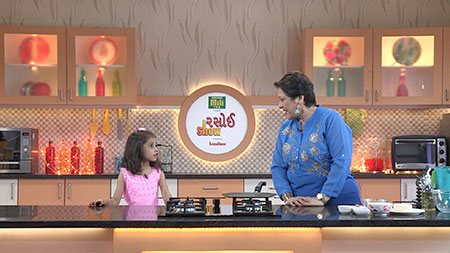 Colors Marathi is celebrating Children's Special Week from Monday to Wednesday. The Children's Day week was celebrated on kids reality show, Sur Nava Dhyas Nava Chote Surveer. The show had a mime act, which was presented by Mudra Group and highlighted the style of judges and participants. The show had a Thank You moment where parents expressed their gratitude and love toward the participants. The celebration also witnessed a magic show session by magician Jitendra Raghuveer. As part of the celebrations, the show didn't have an elimination this week.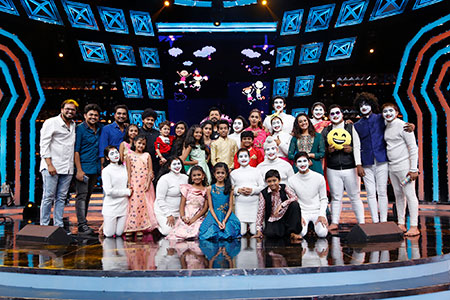 Kannada Prabha, the Kannada daily has launched Fancy Dress page for children. They have invited parents to send photos of their kids wearing fancy dress attire and the best 14 photos were published in the Children's Day special edition page of Kannada Prabha.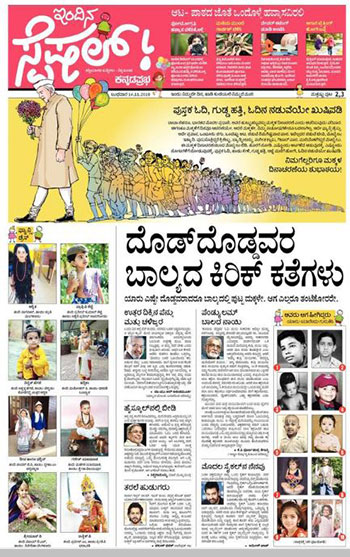 Senior Reporter, exchange4media, Bangalore Neethu reports on media, marketing and advertising industry. In the past she has reported on start-ups, education and health sector for over 6 years.
Hershey India enters highly competitive premium biscuit segment with the launch of Sofit Protein Cookies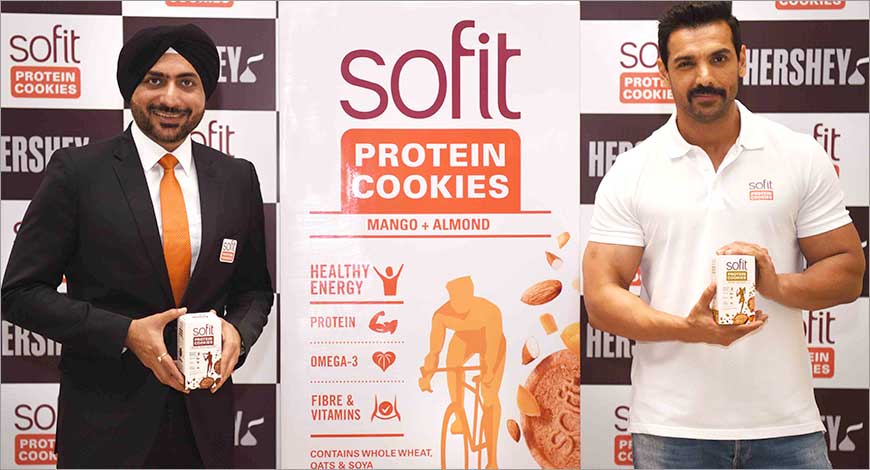 Hershey India has forayed into the $800 million premium biscuit market, particularly in the better-for-you segment, with Sofit Protein Cookies. Targeted towards the health-conscious working professionals in metros, the biscuits will be widely distributed across stores and e-commerce portals from November 14.

Available in three flavours, these protein cookies are the second product launch from Hershey India after Kisses last month. According to media reports, the launch of the new products is part of Harshey's plan to invest $50 million in India.
Talking about the latest launch, Herjit Bhalla, Managing Director, Hershey India, said the need to have a "unique differentiated good quality product" resulted in protein cookies. He shared that the company is in early stages of building the portfolio further.
He added, "Consumers already associate Sofit for its protein benefits, and we believe that there is a white space in the category, i.e. a delicious cookie with benefits of protein. As a result, Sofit was the best bet to enter this big biscuit category."
The MD has set its ambition high. "The ambition is to be a leading player in every category we enter."
On the competition in the category, he said, "It operates in the premium category so everything else that sits there is in a way an alternative that consumers can choose to."
In due course, a 360-degree marketing campaign for the new product featuring brand ambassador actor John Abraham will roll out. Bhalla pointed out that there will definitely be a greater push on digital.
He shared that Hershey's "focus brands" have been growing at nearly 50 per cent. Sofit has logged a growth of 20 per cent per annum since Hershey's entered India in 2007. "On Sofit, we have a CAGR of 20 per cent for 10 years," he shared.
The total biscuit market in urban India is $2.8bn, growing at 10 per cent while the premium end is roughly $800mn growing at 17 per cent.