The marketer of the future: Karan Kumar, Fabindia
Guest Column: Karan Kumar, Chief Brand & Marketing Officer, Fabindia tells us how to thrive in an age where lines between present and future have already blurred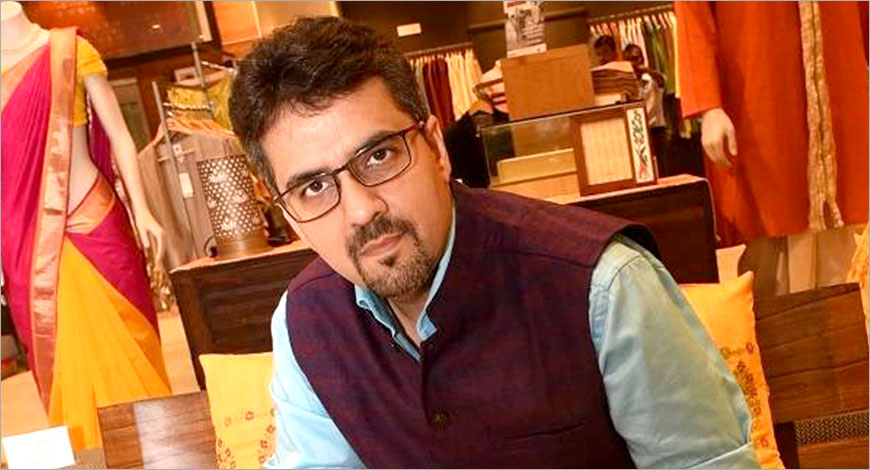 by
Published - 10-January-2019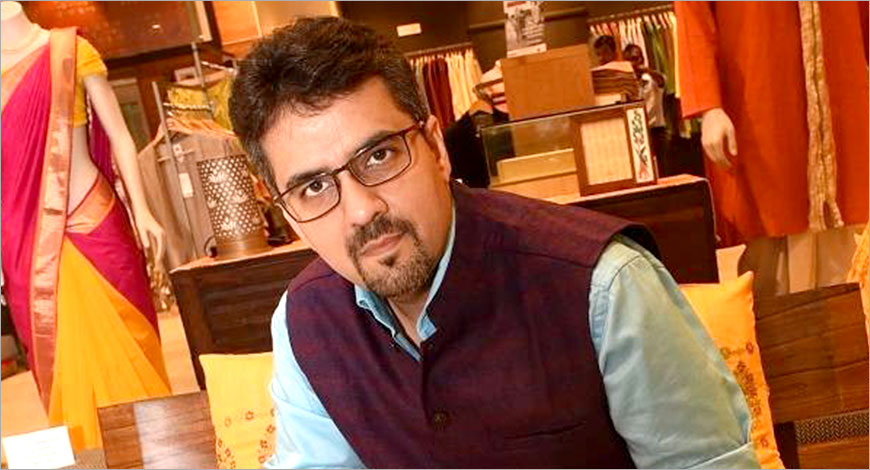 Future is already the present without the marketer acknowledging it. At least I believe in that. I say that because most often the marketer thinks his present day toolkit is adequate without actually realizing that it is partially outdated and a relic of the past. Let us, in the spirit of candour and honesty, admit that most marketers feel a bit weak in their knees when asked whether their brands and their approach, both are future ready. I suspect the reason behind that feeling is somewhere an embarrassingly inadmissible realisation that neither really are.
The logical question therefore is why are they not? Despite their intention otherwise, I suspect the real reason is that the average marketer is actually a hostage of the past-influenced present, with an impaired vision of the future. A future, given the exploding disruptions and pace of change, often times the marketer cannot even begin to sketch leave alone being prepared to paint in detail.
Honest marketers pay focussed attention to the present, eagerly looking out for changes that are already beginning to make them feel uncomfortable. They watch out for "Green Shoots" (thoughts, technology, platforms etc) which could grow into creating the dense foliage of at least tomorrow, never mind the next decade.
I present below some key markers, call them trends, which I have no doubt will only grow in scale and magnitude as we walk into 2019. While some of these could be inspired by the new ecosystems we live in, others are evolution and reiteration of what has worked beautifully in the past, continue to hold meaning today and will grow even stronger in the future. It is of course for each marketer to assess how they are positioned to embrace and profit from them.
1. The Internet is the biggest influencer of our times with 600 million Indians are already consuming it, led by formats of video content, chat, and VoIP. This number is only rising and as studied estimates project this to grow to 900 million by 2022/23. By then, 750 million would be consuming it on mobile devices with 650 million consuming it in the form of video content. The need for a clearly defined content strategy, led by video and that thrives on mobile platforms is stronger than ever before.
2. With an inordinately high purchasing capacity, Millennials are fast becoming the largest consumption audience. Educated, focussed and entrepreneurial, millennials seek "causes" brands champion, embracing them (and their brands) if these find resonance with them. They also deeply value "social proofing", want to "creatively challenged" and love brands that encourage them to share content generated by them. These elements need to become the cornerstone of a brand's strategy to successfully target and engage with this extremely important audience group.
3. A well-defined "Content Marketing" strategy and within it the role of "Branded Content" has already become a key marker of an effective marketing plan. With growing disdain for traditional forms of broadcast advertising, audiences are increasingly seeking authentic "people stories" – stories that educate and entertain. Consequently, story-telling formats too have evolved from the days of the 30-second TVC or the 120-second director's cut hosted on YouTube! Short and long-format videos including web series and webisodes are driving story-telling and content consumption and these require special skills, training, and expertise to produce and execute across own and publisher platforms. Mastering understanding of formats, production and distribution will be key to successful brand messaging in the year ahead.
4. Driving "Customer Experience" and not just satisfaction is an aspect that has found increasing reiteration in this past year. Made possible through personalized messaging and engagement of customer individually, this requires concerted investments in data gathering (not just "what, but "why", "where" and "how" data), as much as in building a robust data processing, information, and analytics architecture that leads to uncovering insight. Personalized campaigns anchored in deep motivation and behavioural understanding will lead the way in delivering customer experiences that are both superior and compelling throughout the purchase journey.
5. "Immersive Retail" is more important today than it ever was. Truer for brands that have traditionally been anchored in large-format physical retail but also becoming increasingly important for brands that hitherto had only an online play but have now started to experiment with the physical retail. An immersive retail strategy empowers you to engage customers by telling stories around product origin and inspiration to assist in product discovery and purchase. Exciting technology has emerged to assist in this story-telling within retail stores and brands that leverage these will successfully weave an immersive customer experience.
The above list is in no way either comprehensive or complete. There is so much more to get right – driving AI and deep learning, using data to remarket, actively pursuing voice search and harnessing the potential of Blockchain, and then some more. View the above five merely as great starting points to 2019. In other words, you simply cannot not have these in place if you want to provide your brands a firm footing in their march forward towards success. The future is here. Wake up, smell the coffee!
(The author is Chief Brand & Marketing Officer, Fabindia)
Disclaimer: The views expressed here are solely those of the author and do not in any way represent the views of exchange4media.com
The company will soon roll out a new advertising campaign featuring Kiara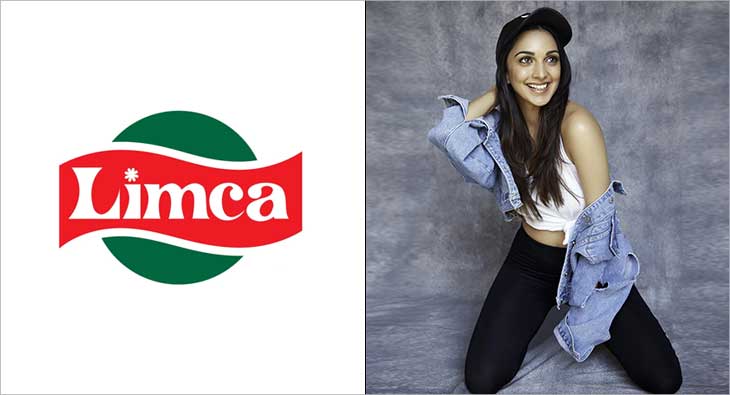 Coca-Cola India has roped in Kiara Advani as the new face for Limca. Being a relatively fresh face in Bollywood, Kiara will further epitomise Limca's connect with youthfulness and freshness.
Speaking on her association with Limca, Kiara said, "Limca is a beverage that is essentially timeless and known for freshness, and that's me, zesty and fresh. I am really excited to be the new face for Limca since we share the same core values and personality."
Shrenik Dasani, Vice President, Sparkling Category at Coca-Cola India & South West Asia, said "Limca has always been India's favourite thirst quencher, loved for its unique 'lemoni' bite and sharp fizz. At the same time, Kiara has a uniquely refreshing personality and is immensely loved by her fans. This makes her the perfect fit for Limca and we are so pleased to welcome Kiara to the Limca family."
The company will soon roll out a new advertising campaign featuring Kiara. The actress will also be associated with a range of consumer activations, digital and social media engagements for the brand.
The contest witnessed participation by over 3000 individuals across three levels of the game engaging two million people online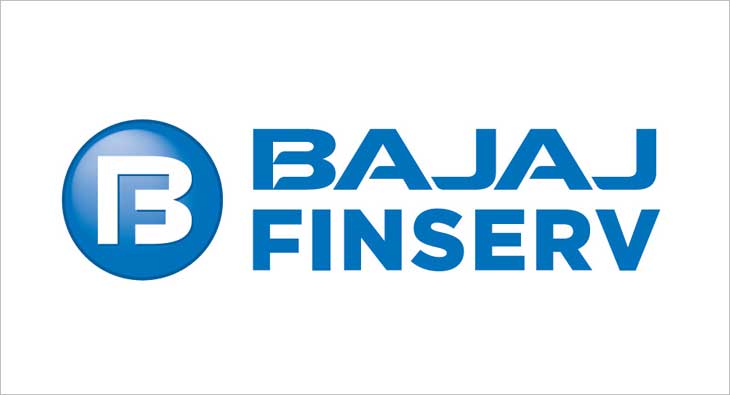 Bajaj Finserv successfully concluded the gamified #TravelonEMI campaign that was aimed to raise awareness about the last-minute travel. The contest witnessed participation by over 3000 individuals across three levels of the game engaging two million people online. The campaign was focused on common challenges individual faced while planning the trip at the last moment and create awareness about a smart solution to ensure travel with hassle-free Bajaj Finserv EMI Network.
Bajaj Finserv designed the campaign basis the insight received from the customers on the unplanned holidays. Customers always seek a credit solution that is convenient to pay back and is not going to add any pressure on their daily chores. This was the primary reason behind the inception of enabling a personal loan for travel through an EMI Network card too.
Bajaj Finserv designed an engaging campaign #TravelonEMI by introducing a game for such travellers. The game had three level challenges. The three winners Saroj Sajwan, Mithlesh Kumar and Nishchaya Sadhwani were awarded travel vouchers worth 10k, 15k and a Go Pro 7 respectively.
The first challenge included straightforward questions about contestant's favourite destinations, mostly based on general knowledge. (Saroj Sajwan from Ghaziabad). The second challenge was solving the jigsaw puzzle from the most desired scenic places at the favourite destination, and winner Mithlesh Kumar from Shakarpur, Delhi availed prize of 15k. The third challenge was to identify the most desirable skylines of their ideal destination from a 360-degree glimpse and winner Nishchaya Sadhwani from Bhopal bagged a GoPro Hero 7 as the reward.
The campaign was aimed at creating awareness about new and smarter ways of financing the travel at the last moment. Bajaj Finserv leveraged established gamification principles to the campaign to create awareness for the products and offers on the company's website. The participation witnessed emphasis the need for quick and hassle-free smart solutions for categories like travel and holiday.
Bajaj Finserv also partnered with Rannvijay Singh and Kishwar Merchant to share their experiences and help strengthen the message of #TravelonEMI. The campaign achieved reach was 50M with an impression of 74.6M on the microsite. The campaign witnessed a massive engagement on social media with the #TravelonEMI trending on twitter for more than 5 hours.
Bollywood themed merchandise from Yedaz to be available at stores inside theme park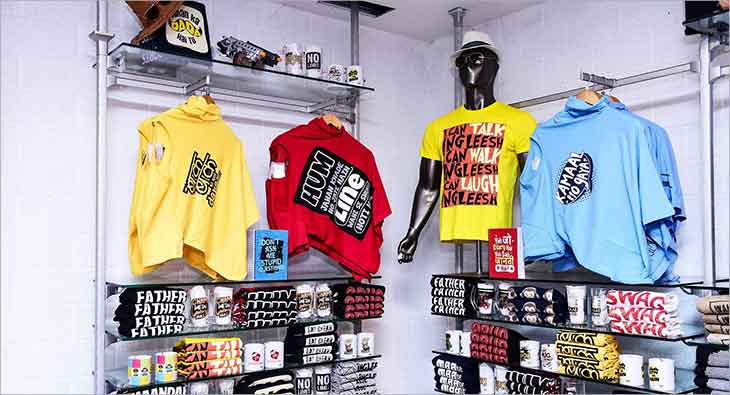 Shemaroo Entertainment's licensing and merchandising brand, Yedaz – Bollywood Madness, has joined hands with theme park Imagica. Yedaz offers Bollywood fans at Imagica a chance to take home official Bollywood themed merchandise from the stores located inside the theme park.
Yedaz has a wide array of interesting merchandise that spreads across 15 categories like funky t-shirts with iconic Bollywood dialogues, coffee mugs, coasters, beer mugs and much more. Imagica already is home to Bollywood attractions like Mr. India and House of Stars and Yedaz merchandise is a perfect complement to the overall Bollywood experience.
Commenting on the association, Smita Maroo, Senior VP – Licensing & Merchandising, Shemaroo Entertainment Ltd said, "Bollywood dialogues and movies have a special connect with the Indian audiences and now they can own a piece of Bollywood. Our focus at Yedaz is to create fun and quirky official Bollywood merchandise and make it available to every die-hard fan. Our association with Adlabs Imagica will help us reach out to all these Bollywood fans."
Excited on having Yedaz merchandise at Imagica, Dhimant Bakshi, Joint CEO, says, "Imagica is a completely themed entertainment destination with one of the themes being Bollywood. With an entire ride conceptualised and dedicated to Mr. India the movie and House of Stars – a Bollywood park featuring iconic movie sets, the association with Yedaz is an exciting extension of the Bollywood centric theme in terms of yesteryear movie merchandise offerings. The exquisite merchandise is the perfect memorabilia for our guests to take home along with bagful of memories."
Yedaz Merchandise is already up in the stores and customers visiting Imagica can get their hands on their favourite Bollywood product on their next visit. You can now flaunt your Bollywood attitude with Yedaz T-shirts or add a filmy touch to your parties with beer mugs.

The game has been co-created and conceptualised by Nothing Is Sacred and is now available for purchase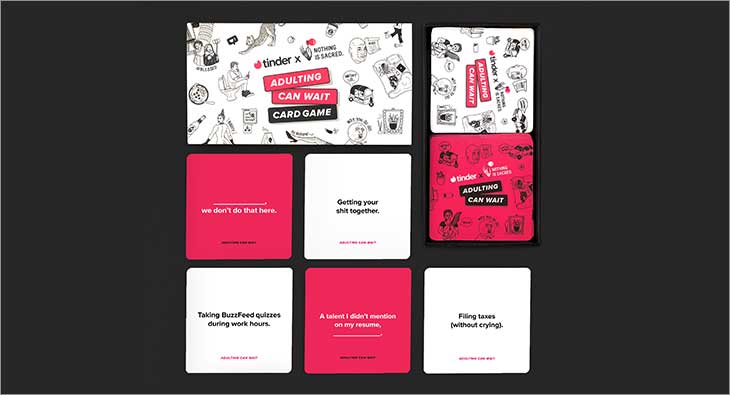 Tinder has launched the Adulting Can Wait card game. It is an extension of their current brand campaign, which celebrates the journey of 'Adulting' and sheds the spotlight on how one steers the most memorable and formative years.
The game consists of question cards across categories, including Bollywood and improve and answer cards. To start with, whoever is worst at adulting (decided at the group's discretion) gets crowned the barely adulting king, and gets to start game play. He/she picks a question card from the pile and asks the question, all players are then to submit an answer card and the funniest answer gets crowned the winner for that round.
The game is designed to celebrate adulting, and the joys, (pains) and small wins associated with it. Invite friends who are also trying to adult and play the game. The game is simple, even though adulting may not be.

Co-created and conceptualised by Nothing Is Sacred, the game is now available for purchase. Visit https://nothingissacred.in/ to know more.
Cover It Up now has over 240 phone models and over a thousand designs ranging across products such as t-shirts, laptop sleeve, notebook, crop tops, mugs and posters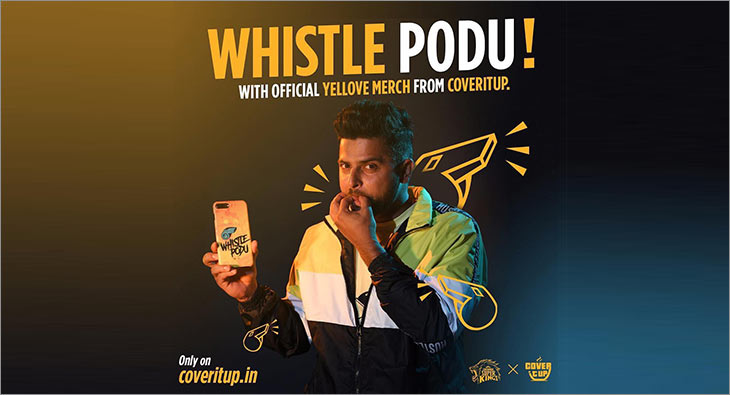 Chennai based pop-culture merchandise startup Cover It Up has acquired the license to be the official merchandise partner for Chennai Super Kings, during this season of IPL. Founded by Ronak Sarda in 2013, Cover It Up was launched in the smallest of the rooms with the idea to combine contemporary ideas and quality in phone case designs available in the market. Cover It Up now has over 240 phone models and over a thousand designs ranging across products such as t-shirts, laptop sleeve, notebook, crop tops, mugs, posters and so on.
"From fans to being officially associated with the Chennai Super Kings it was a lot of responsibility and pride. Yellow has become the household color we were always known for, and when we reflected that in our 3D phone case designs after their two-year band, the fans went head over heels in yellove!" said Lavi, the Senior Design Engineer.
"The young crowd finds quirky ways to display their cricket mania. They clad, paint their faces, even cover their body in yellow paint like the super fan Saravanan to express their love. We help them express themselves through our merchandise," adds Nidhi their Operations Head.
The startup has a core understanding of fandom and the urge a true fan would have to show their love to the world. "My team being fans themselves, it comes as second nature to us to know what would a fan love to own. We value the brainchild of every artist and this is why we invest in doing official merchandise," says Ronak, the founder who owns the official license for Kolkata Knight Riders, Marvel, DC Comics, Looney Tunes, Harry Potter, Superstar's Robot 2.0, Kaala and more.
Unlike the last two IPLs when the home games clashed with the General Election, the T20 league IPL 2019 will be played in a home away from home basis. The Chennai Super Kings' fans are excited to witness the home matches at MA Chidambaram Stadium and also will likely to hold IPL Final on May 12. "The fans are already buying the CSK merchandise along with their ticket," cheers the Cover It Up team.
A total of 29 players were retained in the Elite Retained Players category as teams begin drafting their squads for season VII

by
Published - 3 hours ago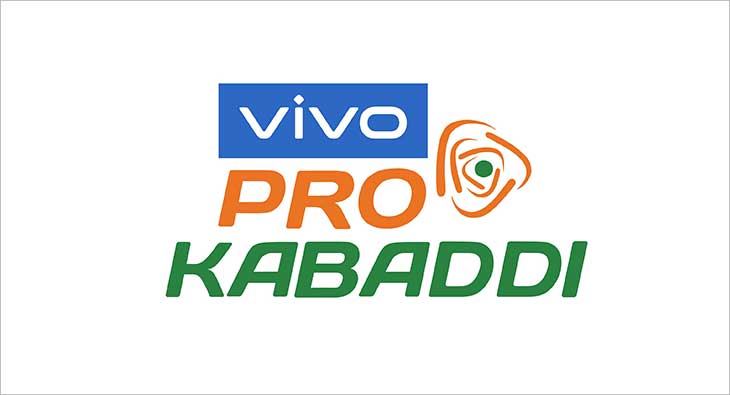 India's most sought-after kabaddi league VIVO Pro Kabaddi readies itself for yet another action-packed season with the announcement of the 'Elite Player Retentions'. The retained Elite players will continue their association with their respective franchises for VIVO Pro Kabaddi Season VII starting 19 July 2019.
A total of 29 players were retained in the Elite Retained Players category as teams begin drafting their squads for season VII. The number of Elite Retained Players for the upcoming season has increased from the previous season's number of 21. The non-retained players will go under the hammer at the auctions to be held on the 8th and 9th of April 2019. The Player Retention Policy for VIVO PKL Season VII has been strengthened in line with the objective of building squad continuity and stability. The Elite Player Retention cap has been increased from a maximum of 4 to a maximum of 6.
Franchises can retain up to 6 Elite Players from either category A, B or C, with a maximum of two each from Category A and B. Following the objective of building continuity, the League introduced a new category where a franchise can retain a New Young Players once his 2-year contract is completed under the "Retained Young Players" category. These Retained Young players are over and above the existing cap of 6 New Young players that a franchise can have. This works in favour of young kabaddi players who have proved their mettle and can continue playing with their respective teams and allows the franchises to build continuity of young talent. The Retained Young Players list would be revealed soon.
Anupam Goswami, League Commissioner, VIVO Pro Kabaddi said, "The League is cognizant of the significance of squad continuity and long-term association of players with their respective teams towards creating strong hooks and bonds for fans as well as sponsors. With this realisation, VIVO Pro Kabaddi League has consistently strengthened its Player Retention Policy to facilitate and augment squad continuity, to benefit players as well as their teams." This time, the pool of talent retained by the teams is a mixture of young and experienced players. Team Tamil Thalaivas have retained Padma Shri Ajay Thakur for the second time in a row, along with Manjeet Chhillar. Experienced players like Rohit Kumar (Bengaluru Bulls), Fazel Atrachali (U Mumba), Pardeep Narwal (Patna Pirates), Deepak Hooda (Jaipur Pink Panthers), Joginder Narwal (Dabang Delhi K.C) and Maninder Singh (Bengal Warriors) have been retained by their respective teams to bring forth their skills and gameplay in crucial times. But players like Pawan Sehrawat (Bengaluru Bulls), Vikash Khandola (Haryana Steelers), Sachin (Gujarat Fortunegiants), Sandeep Dhull (Jaipur Pink Panthers) are all young players on the block who have shown their mettle and have been retained by their teams.
This time, the pool of talent retained by the teams is a mixture of young and experienced players. Team Tamil Thalaivas have retained Padma Shri Ajay Thakur for the second time in a row, along with Manjeet Chhillar. Experienced players like Rohit Kumar (Bengaluru Bulls), Fazel Atrachali (U Mumba), Pardeep Narwal (Patna Pirates), Deepak Hooda (Jaipur Pink Panthers), Joginder Narwal (Dabang Delhi K.C) and Maninder Singh (Bengal Warriors) have been retained by their respective teams to bring forth their skills and gameplay in crucial times. But players like Pawan Sehrawat (Bengaluru Bulls), Vikash Khandola (Haryana Steelers), Sachin (Gujarat Fortunegiants), Sandeep Dhull (Jaipur Pink Panthers) are all young players on the block who have shown their mettle and have been retained by their teams.
The list of Elite Retained Players: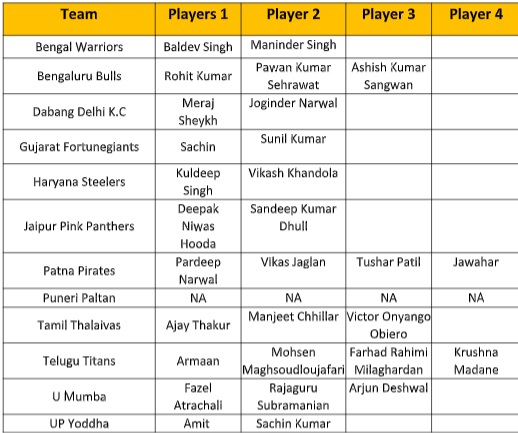 Tarun Arora, CMO of Inshorts, talks about how the market still lags behind when it comes to being new and original

by
Published - 6 hours ago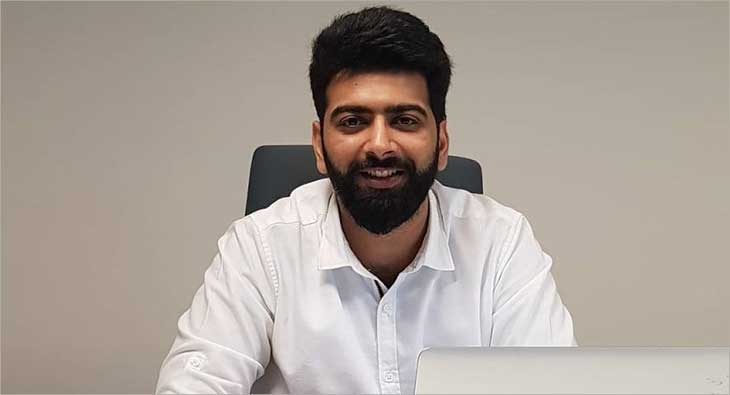 Inshorts is a news app that selects latest and best news from multiple national and international sources and summarises them to present in a short and crisp 60 words or less format, personalized in both, English or Hindi. All summarised stories contain only headlines and facts, no opinions, to help everyone stay informed of the current affairs. Whether it's the latest government policies or shakeups in Bollywood, Inshorts covers and delivers them super fast.
In conversation with Tarun Arora, Chief Marketing Officer of Inshorts, who talks about how the market still lags behind when it comes to the quality of being new and original. "There are still traditional things prominently prevalent in the market. The people, therefore, are more open to experimenting when something new turns up, especially the brands who want to get associated with new properties and experiment with how it looks. In-shorts has a premium audience base. Brands can interact with the people while they're reading news and the brands can help people with interesting & relevant information which in turn increases the brand affinity. Inshorts has received an overwhelming response from their clients. The advertisers are very fond of the product. With these innovative ideas, they want to experiment even more and they actually receive the performance they were expecting. Whenever Inshorts approaches a new client, they always get good feedback about the app and the ROI is never a challenge for the advertiser."
Are the ad campaigns specially curated for the app or is it the same ad campaign that is produced on all other platforms?
The ad campaigns that we have curated, such as the 60-word format, is a very unique concept which is not seen on any other advertising platforms. We also various innovations such as:
• Premier ads: In-shorts uses native integration of branded content into the
• Newsfeed along with customized brand-centric image to attract users (option to integrate Video/image gallery)
• Notification: In this format, data-driven insights are used to engage users passive brand building along with the integration of branded content into the news feed and customized brand-centric image to attract users.
• Poll Story: This type of format, engages user while they are reading about the brand. Brands can get real-time user feedback on any product launch through pools and use the results to further amplify the brand.
• Vertical Video: A full-screen video ad in which we will be seeing ads in portrait mode instead of the traditional landscape one. This kind of format is used by very few app developers such as Facebook, Instagram, and Snapchat. Inshorts is the first news app to launch a vertical video ad format.
• Video + text (2:1) format: A format where we will be seeing 2/3rd of the screen as text/image and the rest will be a video.
Bumper Video: A six-second ad format which is gaining popularity amongst the advertisers and experiences better engagement with the app users instead of a long-form ad.
What is the creative way that Inshorts advertises to gauge their viewer's attention?
Firstly, we have introduced the 60 words branded content on our platform which isn't in a very long format. We strictly stick to the 60 words limit where we directly talk about the brands and what they're doing. For E.g. Apple and Samsung. We started experimenting with different brands and we found out that a lot of people are interested in this particular type of content too, as compared to the political content. We provide the audience with all the necessary content about the product as the audience wants to experiment with it and share it with others. Since last year, we have come up with innovative ways for advertising, like the launching of the vertical video formats and we went ahead with the tech-guard innovation and we are also investing in technology. We have started making interactive fact cards. This ad format consists of a set of 10 interesting facts about a brand. These have a unique placement & frequency where the fact cards are displayed as the 2nd news/short and the user sees one fact in each session. The property is highly engaging and the cards get shared on social media very often.
What kind of demographic does it cater to?
Inshorts mostly caters to the premium audience of the country who are short on time such as the corporates as they want to stay updated on the go.
Which sorts of advertising and marketing platforms does Inshorts cater to?
We are quite popular with automobile brands, Netflix, Mercedes, Amazon Prime.
Latest innovations in advertisement technology
Since last year, the company is trying to go ahead with the HTML5 concept. There has been a lot of buzz around regarding the HTML5 advertisements, which only a few agencies in the market were trying to make or are making. The HTML5 basically will make you look more interactive with your ad formats as you are able to take advantage of the dynamism it shows. "But the challenge with HTML5 ads is whatever agencies were operating into it, they were third party agencies. Whenever they create any ad format, it's either not working out with all the publishers because everyone has different technology and those third-party agencies don't have their own reach. They can't deliver those ad formats until it's compatible with the publisher's website. So, in that case, most of the publishers wouldn't accept that ad format or the ads won't deliver well because it becomes difficult to figure out a way in which the spot is compatible with different platforms. Then it loses all the creativity and magic of it. So, we started with it as we have our own audience and we are technologically very advanced being in the app platform. Also, we have a good team of creative designers and technology at the backend. We started creating our own HTML5 ads in which we do different kinds of creative concepts for the brand and run it on our app particularly. That is also gaining good reach."
Swiggy also offers brands the opportunity to connect with its consumers by offering brand samples to its customer base by
Published - 7 hours ago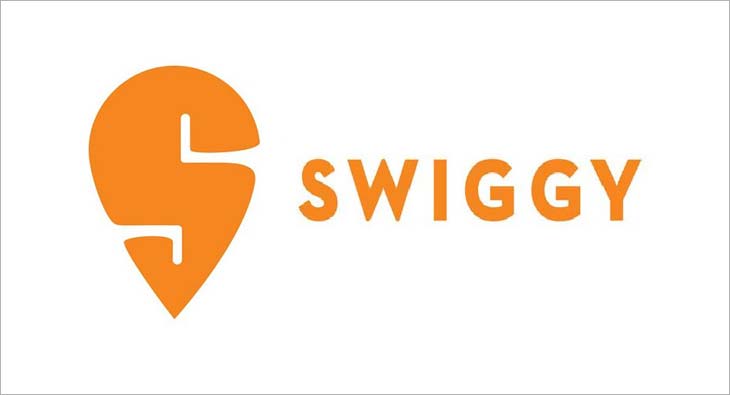 Next time you order from Swiggy, don't be surprised if you receive a sample sachet. That's because the online food delivery app is now tying up with brands to offer brand samples to Swiggy's customer base. "Being a consumer-focused organisation, we are always on the lookout to improve our value proposition to our consumer base. With 1.25 lakh active delivery partners spread across 100+ cities, we preside on a huge direct to consumer channel. This scale combined with our expertise in real time on-demand logistics puts us in a unique position to enable brands to connect with our consumers," says a Swiggy Spokesperson.
For brands, this association offers an opportunity to reach out to their core audience at scale and speed powered by Swiggy's fulfilment channel. Swiggy's sampling solution also gives brands full visibility into the distribution process and a reliable proof of delivery from the consumer, which is currently absent in most sampling solutions. Additionally, Swiggy users are encouraged to share their brand experience giving valuable insights to marketers on what they liked or didn't about the product. As per Swiggy, this differentiated proposition offers a tangible & transparent view to brands while they prepare to launch their new offerings.
Swiggy is in touch with leading players in the FMCG & F&B categories which happen to be the most relevant categories for the sampling proposition. Recently, the company piloted a sampling exercise for Kingfisher Radler, the first non-alcoholic product in Kingfisher's portfolio, for their launch in Bangalore. Swiggy is also executing sampling projects for multiple brands from a leading beverage player across Delhi, Chennai and Bangalore. Basis the feedback the company receives from these pilots, the company intends to scale this across cities.
Currently, Swiggy's core offering of food delivery is currently available in over 100 cities covering all the metros and Tier 1 & 2 cities. It aims to offer brands the option to target across India and cut across a wide spectrum of demographic and socio-economic segments of customers. While the initial few projects have been focused around metros, as more brands come on board, Swiggy's customers from Tier II and Tier III cities will also be reached for product trials.
Commenting on how this association has worked out so far, a Swiggy spokesperson said, "Our initial runs have been very encouraging with consumers responding positively to the activity. They have been equally forthcoming in sharing their feedback on the brand experience which has helped brands get valuable intelligence on their new product launches."
On the other hand, Swiggy says that brands are very excited and keen to partner with them, given the kind of last mile network, speed of delivery and customer profile that Swiggy offers. For F&B brands, particularly, Swiggy brings in a very strong context of food, which makes us the ideal partner for them to take their products to their potential customers. Another win is for the consumers who get to try new products from top brands, offered as freebies.
A brand which tied up with Swiggy is Tata Gold Beverages which tested products - such as Tata Tea Gold, Tetley and Tata Coffee - from their portfolio. Explaining the rationale behind this association, in an earlier interaction Puneet Das, Marketing Head, Tata Global Beverages said, "In addition to the home-makers, we also have consumers who buy our premium products. These are people who are officer goers with a hectic lifestyle. These consumers eat out and also order in and to target them we decided to tie up with Swiggy and do an innovative sampling instead of the traditional sampling methods used. We are among the first brands to tie-up with Swiggy and tap into these potential customers to try our products."
He continued, "We are confident that the product is reaching the right consumer. This gives the assurance that the right audience is sampling audience and the sample product is reaching them. Qualitatively we feel it is a good activity."
The other big move made by the online food delivery app is Swiggy Stores which extends the convenience of ordering food from nearby restaurants to ordering anything from any store across the city where the customer resides. Explaining in his blog, Sriharsha Majety, CEO, Swiggy stated, "Think of Swiggy Stores as the superpower that connects you to every store, retailer or brand in the city. If you already know what you want and from what store, great! Just type out the list of items and Swiggy will bring that to you. If you don't, Swiggy Stores will also connect users to popular stores and list bestsellers for them to discover and be seamlessly delivered by Swiggy. With Swiggy Stores, not only can you order anything from any store in your city but also discover popular stores around you."
He continues, "Once you choose a store and list items you want delivered, we will fulfil your order and facilitate payment. Be it a tube of toothpaste for yourself or food for your pet, there will be a Store for all your needs."
The company has taken the first step by launching across Gurgaon and will deliver from over 3,500 stores across the city. Swiggy has already partnered with over 200 stores in categories such as Fruits and Vegetables, Florists, Kiranas & Supermarkets, Pan shops, pet care shops, baby care stores, fresh meat stores, health supplement stores and gourmet & organic stores. The Swiggy Stores is currently operating in beta.
The cycle ride saw more than 1700 cyclists and fitness champions lend their support to #StampOutStigma around mental health illness as they cycled through the streets of Mumbai

by
Published - 1 day ago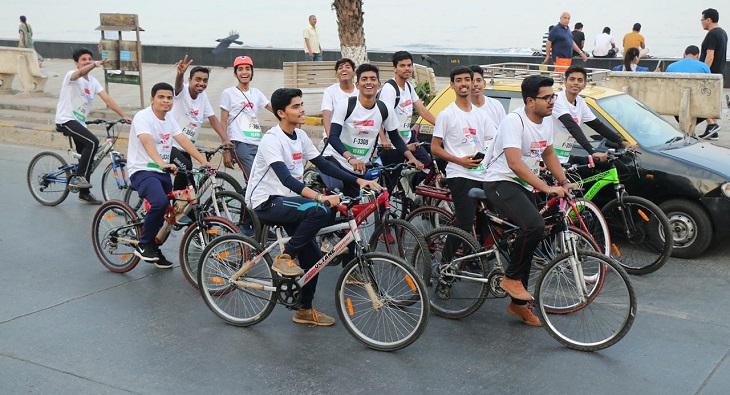 Mpower, a pioneer in Indian mental healthcare from The Aditya Birla Education Trust, returned with its fourth edition of Aditya Birla Health Insurance Ride to Mpower, a cycle ride to create awareness and stamp out the stigma associated with mental health illnesses. In this edition, Mpower aims to bring the #StampOutStigma in our society today by bringing together Mumbaikars and encourage them to increase conversations around mental health.
The cycle ride saw more than 1700 cyclists and fitness champions lend their support towards this critical cause as they cycled through the streets of Mumbai. These Mumbaikars pledged to become champions of mental health. Aditya Birla Health Insurance Ride to Mpower marks Mpower's most successful awareness initiatives. Over the last four editions, it strived to educate individuals on the correlation between physical and mental health toward an individual's overall well-being.
Flagged off by Neerja Birla, Founder & Chairperson, Mpower and Ashish Sanghi, Trustee, Aditya Birla Education Trust, the 27km ride began from Dome@NSCI Worli to Asian Heart Institute, 15km ride began from Dome@NSCI Worli to Shivaji Park and 7km rides began from Dome@NSCI Worli to JK Kapur Chowk. The Movement saw avid participation of people from all walks of life including social and mental health activists, business leaders, inspirational youth icons and school children.
Participants at the Ride to Mpower
One in six people in India suffer from a serious mental disorder, and yet mental health remains a taboo in most Indian households, schools, colleges, and offices. This taboo is what prevents real progress on the mental health front, primarily by attaching a stigma to any and all mental health-related concerns. The uncaring attitude, the ignorant labels, the tone-deaf conversations, the endless stigma and the lack of mental healthcare need to change. These #StampOutStigma through Aditya Birla Health Insurance Ride to Mpower will bring awareness and encourage conversation around mental health, as well as engage people to support, diagnose, prevent and seek help for mental health concerns.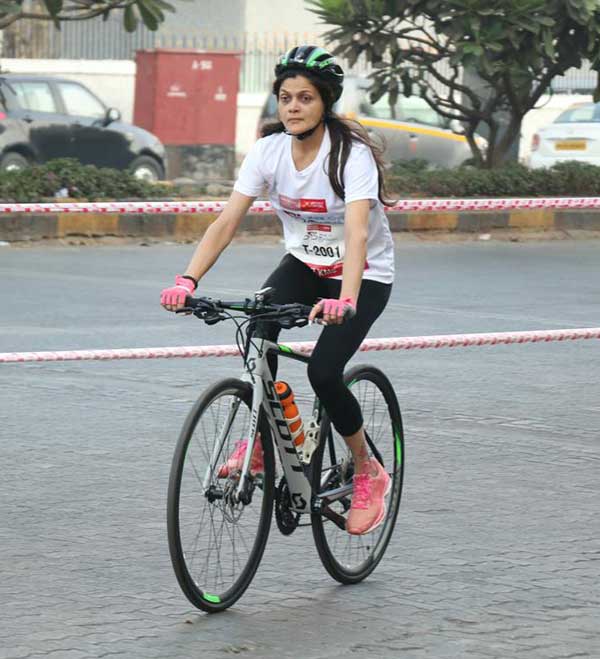 Neerja Birla, Founder & Chairperson, Mpower
Being a fitness aficionado herself, through this event, Neerja Birla aims to bring together all fitness aficionados to pledge their support towards mental health. Commenting on this initiative - Ride to Mpower, Mrs. Neerja Birla, Founder and Chairperson, Mpower, said, "Mpower – The Movement is all about creating a paradigm shift in the way people think of mental health. Everyone knows that it's important and normal to take care of one's physical health and Mpower endeavours to make people aware that it is just as important and normal to take care of one's mental health. The cycle ride is our way of reaching out to the community, in order to highlight that a healthy mind is as important as a healthy body. This is the fourth cycle ride we've done and as participation increases, I hope that it will encourage more people to embrace a more holistic approach to wellness and self-care."
Anita Lobo, Head - Events, Mpower said, "We at Mpower are proud to successfully execute Ride to Mpower 2019 and see this initiative as a small step towards creating awareness and are delighted to see Mumbaikars extending their support. Wizcraft has pulled off such an impeccable event, right from the route planning to the execution. Dome Entertainment Pvt. Ltd. has provided us with the on-ground solutions for the post-event interaction with the participants, which helped us spread awareness about mental health awareness. We'd like to thank Mumbai Police & Mumbai Traffic Police who helped us in planning the ride in detail. Ride to Mpower is in its 4th year now and encourages everyone to stay physically and mentally fit. People are now becoming more open about the subject and slowly, but steadily the taboo is being lifted. Through Mpower - The Movement, we aim to stamp out the stigma around mental health and sensitize people to be alert and speak up whenever necessary. We look forward to more such events in the future."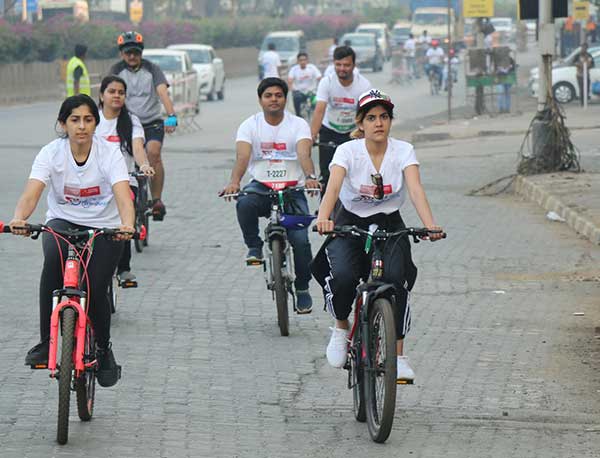 Ananya Birla rides to create awareness about mental health
The brainchild of Neerja Birla, Mpower was launched three years ago, and has been at the forefront to affect change and proactively champion the cause of mental health, create awareness, advocate prevention and provide services with a professional, holistic and multi-disciplinary approach in the country.
Stamp Out the Stigma around mental illnesses with Mpower - The Foundation
A World Health Organisation study reports that over 6% of the Indian population suffers from a serious mental disorder and do not have the right kind of help to facilitate recovery, which may lead to extreme situations like suicide. In India, it is difficult to change perceptions related to mental health. The challenge lies in repairing the inborn conditioning which perceives mental illnesses as evil. We do not talk about mental health.
The fantasy sports website also offers fantasy cricket, fantasy kabaddi, fantasy football, and fantasy volleyball

by
Published - 2 days ago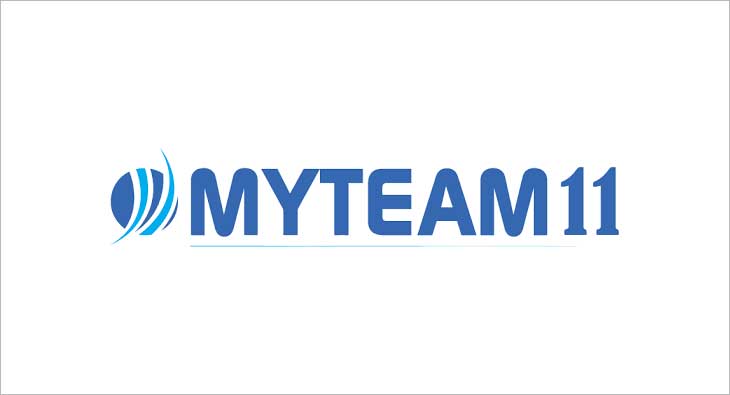 MyTeam11, a fantasy sports website, has introduced a multi-language option for its 10 million+ users to cater to the ever growing passion of Indians towards fantasy sports and help them overcome any language barrier that many could be facing.
The latest update of the application lets you choose your preferred language from a bouquet of nine Indian languages. The users just need to open the application, visit the 'More' section and choose the language they are familiar with. In the world of fantasy sports, MyTeam11 would be the first such platform to offer a language option to its users.
For now, the application offers nine languages including English, Hindi, Marathi, Tamil, Telugu, Malayalam, Kannada, Gujarati, and Bengali. However, it is expected that the fantasy giant offering fantasy cricket, fantasy kabaddi, fantasy football, and fantasy volleyball might add other languages in the coming time.
MyTeam11, who have popular former India cricketer Virender Sehwag as their brand ambassador, also offers fantasy cricket, fantasy football, fantasy volleyball, and fantasy kabaddi in two formats, namely 'Safe Play' and 'Regular Play', being the only platform to offer such multiple playing options to its users.
As explained by the COO of MyTeam11, Sanjit Sihag, "Language had been a barrier for many, and we always aspired to overcome this. After all, nothing can be better than conversing or understanding things in your native language. Thus, we planned to launch a variety of languages for our users, becoming the first fantasy sports platform to take such an initiative."
Previously, MyTeam11 had also collaborated with over 25 TV channels including movies, music, sports, education, & regional channels so as to reach people residing in every nook and corner of the country, ahead of the upcoming cricket season of T20 & World cup.
Users can access the newly introduced multi language option by upgrading to the latest version of MyTeam11 app.