Alchemist bags marketing and communication mandate of Divine Solitaires
Alchemist will handle overall 360 degree marketing and creative duties of Divine Solitaires, as its Marketing AOR. by
Published - 20-September-2017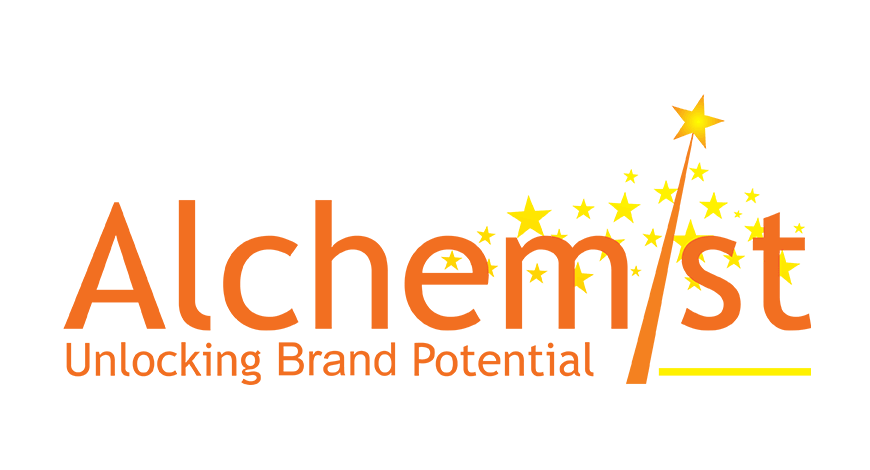 Alchemist Marketing Solutions has won the marketing and communications duties for Divine Solitaires. With this shift to a specialised marketing strategy agency, Divine Solitaires aims to consolidate their position as a leading solitaire & diamond jewellery brand. Alchemist will handle overall 360 degree marketing and creative duties of Divine Solitaires, as its Marketing AOR.
Alchemist has defined the communication strategy for several clients across the country, through some path-breaking marketing campaigns. As Manish Porwal, Managing Director of Alchemist Marketing Solutions, states, "The joy of marketing is to create aspiration. Divine Solitaires is a strong product that gives us the grounds to make a fantastic marketing story across India. We are excited about creating campaigns that stand out, and consolidate this brand's position at the top."
"We look upon Alchemist as a strategic marketing expert who can lift Divine Solitaires into a new growth orbit, building the brand with an understanding of our business objectives. Alchemist offers just that, with their sound experience of marketing strategy across brands and markets. I am happy to welcome Manish and his team on-board," said Jignesh Mehta, Founder, Divine Solitaires.
Kalinga Institute of Social Sciences was awarded Social Transformation award for providing education in Naxal­ affected hinterlands; Digital Transformation award went to eNAM for empowering farmers

by
Published - 6 hours ago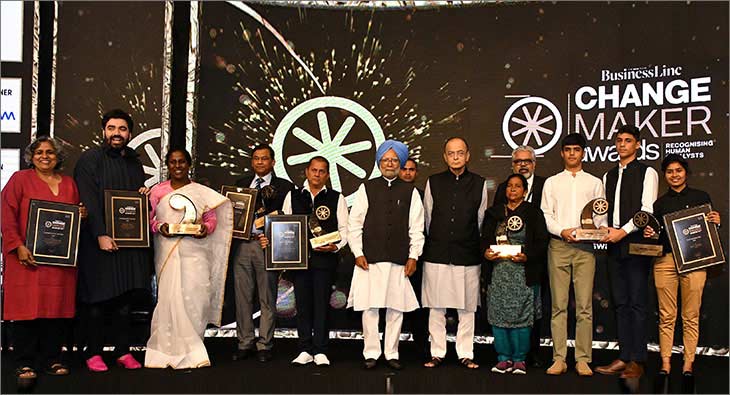 The BusinessLine Changemaker Awards in its second year now gave away five awards. The award categories for the night included Changemaker of the year, Iconic Changemaker, Young Changemaker, Changemaker-Social Transformation and Changemaker in digital transformation.
The flagship Changemaker of the Year Award was presented to the GST Council and the petitioners against Section377 of the IPC. The Iconic Changemaker award was given to Bezwada Wilson, The Young Changemaker award was shared by Anju Verma, and Kush and Arjun Pandey. While Verma won the award for using education as a tool to improve the social mobility of under-privileged children, the Pandey brothers started the ScoutMe platform to scout for football talent. The Social Transformation award went to the Kalinga Institute of Social Sciences, which provides quality education in Maoist and Naxal ­affected hinterlands. The Digital Transformation award was given to eNAM for enabling farmers to directly sell their produce in the market.
The event was attended by high profile guests that included the likes of ex Prime Minister Manmohan Singh, Finance Minister Arun Jaitely and Commerce, Industry and Civil Aviation Minister Suresh Prabhu.
Jaitely who accepted the Changemaker of the Year award on behalf of the GST Council said "It is the GST Council's ability to evolve a consensus that helped it reap rich dividends. GST was a long overdue reform and had been recommended 18­19 years ago."
Pointing the priorities of the government in the days to come Jaitley said they'd mostly be rural India, clearing the backlog of defence purchases, healthcare and education and infrastructure.
Prabhu on the other hand talked about taking the country's growth to double digits. "Change has to happen at the macro as well as the micro levels. We are taking steps to ensure growth levels in every district in the country go up by 3 to 4 per cent. When this accumulates at the macro level, India's GDP growth will move from 7 per cent to 10 per cent," he said.
The BusinessLine Changemaker Awards are powered by Volkswagen. Other sponsors for the event included Tata Sons, Qualcomm, Dell Technologies, Anand Prakash, Oriental Bank of Commerce and Casagrand.
Chennai Super Kings to play Royal Challengers Bangalore on March 23

by
Published - 7 hours ago
The 12th edition of VIVO IPL will begin in a week's time with two heavyweights - defending champions Chennai Super Kings (CSK) take on Royal Challengers Bangalore (RCB) in the blockbuster opening match of the season. The TVC builds the anticipation as we get closer to the opening – who will succeed when Kohli and Dhoni's men take on each other. With both the sides looking good on paper, it's time to show their game - #GameBanayegaName.
Fans from both sides are gearing up as the army of yellow and red decent to Chennai and millions more will tune in to chant 'Kohli' and 'Dhoni, but at the end who will prevail?
Just like in the TVC, Captain Cool MS Dhoni and world's best batsman King Virat Kohli engage in a bit of banter. Dhoni and Kohli are just names, let's show the game - the fans are also waiting with bated breath as the season opener is just days away.
The magnum opus VIVO IPL 2019's opening match between CSK and RCB will reach out to the length and breadth of the country. Star India, with its robust network will broadcast the 'Southern Derby' in Telugu, Bengali, Kannada, Tamil, Marathi and Malayalam in addition to Hindi, English, and the Select Dugout feed.
The VIVO IPL 2019 will be broadcast on GEC/movie/kids channels like Star Gold, MAA Movies, Jalsha Movies, Hungama, Vijay Super, Star Suvarna, Star Pravda and Asianet Plus on all Sundays, Opening and Finale starting March 23, 2019.
Credits:
Agency- Taproot Dentsu India
Co-Founder and CCO: Agnello Dias
Creative Director: Neeraj Kanitkar
Account Management: Gargi Raju and Abhishek Kalzunkar
Production House: Equinox Films
Director: Nitin Parmar
Executive Producer: Manoj Shroff
Producer: Annum Waris
Music – Adnan & Joel
As part of the campaign, Lufthansa has introduced a 'Mobile Inspiration Tool' that uses Artificial Intelligence to recommend 'life-changing places' basis users' surroundings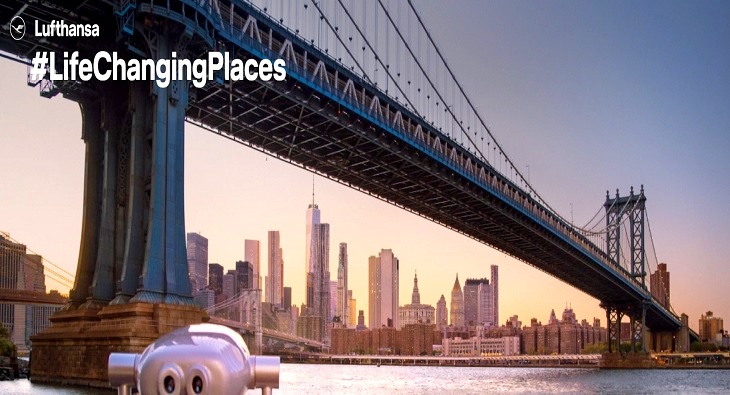 Building on the global success of its latest brand claim 'Say Yes to the World', Lufthansa today launched a new cross-media brand campaign in India, namely #LifeChangingPlaces. Following the brand's legacy of promoting open-mindedness, this campaign celebrates five real-life explorers who were rewarded with enriching experiences on their travels.
Through strong visual storytelling, #LifeChangingPlaces invites global travelers to explore the limits of who they are and find out who they can be. First launched globally in 2017, the campaign has now come alive in India with the story of Somnath Haldar. An IT consultant based in India, Somnath turned to music after he stumbled upon New York's vibrant Jazz scene on a trip to the city. The journey transformed his life, leading him to leave his job and pursue his passion as a music teacher back home in India.
Commenting on the strategic thought behind the campaign, Michael Knapp, Director B2C Marketing Asia Pacific, Lufthansa said: "Places can change people. They can inspire and motivate them to become more of who they are by opening them up to new experiences. At Lufthansa, we want to enable such experiences for everyone. That is the main goal of our brand campaign. As a premium international airline and a proud driver of globalization, Lufthansa remains committed to being a preferred travel partner to the global Indian who values quality, reliability and a sense of adventure."
With the India story launched, the thought behind #LifeChangingPlaces now resonates with five incredible travel stories set in New York, Mexico, Lofoten, France, and Cape Town. The video highlights of these powerful journeys can be viewed at www.lifechangingplaces.com/in-en/.
Speaking on the launch of the latest phase in India, George Ettiyil, Senior Director Sales, South Asia, Lufthansa Group Airlines said: "As a travel market, India is constantly evolving and expanding at a tremendous pace. A growing number of travelers, from different industries, demographic groups and parts of the country, are now choosing international destinations in search of enriching experiences. Our latest marketing campaign lends support to our sales activities in India by reaching out to a new generation of would-be explorers to go on inspirational journeys with Lufthansa. We wish to serve as an enabler for a travel savvy Indian nation to pursue newer adventures and horizons in their quest for self-discovery."
Strong cross-media focus and launch of 'Mobile Inspiration Tool'
Backed by powerful audio-visual content, the roll-out of #LifeChangingPlaces in India will differentiate itself on its strong cross-media interlocking and engagement across online, social media, TV, print, OOH and cinema. The campaign will further leverage innovative tools, creative formats and localized content to enhance delivery of the brand message to target audiences.
One such innovative tool launched for this campaign is Lufthansa's Artificial Intelligence-led 'Mobile Inspiration Tool', which recommends potentially 'life-changing destinations' based on photos of where users are. One simply needs to log on to www.lufthansa.com/places on a mobile device, click the photo of any surrounding object, and allow the tool to search through a database of several object-location combinations to suggest a 'life-changing place' for the user.
Over the coming months, Lufthansa will take the campaign further through a strategic BTL campaign backed by a creative social media concept, specialized targeting, contextual advertising, user experiences and engagement, long-format podcasts, relevant platforms and partnerships, and much more.
The partnership aims to provide protection against unauthorised and fraudulent transactions online, across bank accounts, debit/credit cards and mobile wallets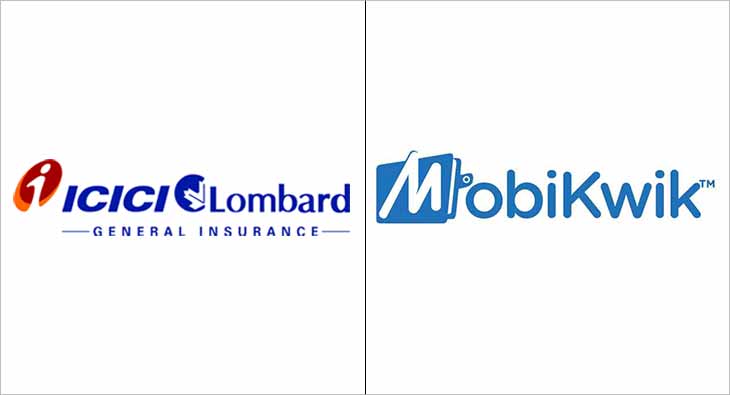 ICICI Lombard, a private sector non-life insurance company in India, and Mobikwik, a digital financial services platform, announced a strategic partnership to provide cyber-insurance cover.
The relationship aims to provide protection against unauthorised and fraudulent transactions online, across bank accounts, debit/credit cards and mobile wallets. MobiKwik users can avail the commercial cyber insurance policy underwritten by ICICI Lombard and enjoy the benefit of a stress-free and secured transaction. The cyber-insurance can be availed at only Rs 99 per month and with a sum insured of Rs 50,000.
Digital wallets aka e-wallets or mobile wallets, are in vogue currently given a growing population is going 'cashless'. With the adoption of cashless transactions on the rise, it is but natural that the cyber threat landscape also magnifies. There are millions of transactions that take place every month on the MobiKwik wallet.
This strategic cyber insurance product has been designed to provide the users with 360 degree insured security of their multiple bank accounts, debit and credit cards and mobile wallets. MobiKwik users can enrol for this group insurance product at the time of loading money into their wallet or in a standalone format, as per their wish. They can avail the cover digitally with an instant policy issuance. Additionally, the claims can be lodged digitally online.
On the tie-up, Sanjeev Mantri, Executive Director, ICICI Lombard said, "We have always been ahead of the curve and introduced unique solutions at attractive price points. With the introduction of mobile wallets, transactions have become far more effective and convenient. But, these online transactions expose users to a new class of risks. Cyber-insurance thereby becomes imperative to provide customers protection against any kind of data security breach. This relationship with MobiKwik further strengthens ICICI Lombard's endeavor to provide innovative and unique products against the new-age risks and cater to the needs of the customers of our business associates."
Commenting on the launch, Upasana Taku, Co-founder and Director, MobiKwik said, "We have always been a trendsetter and launched innovative products in line with the customer requirements. We are the first mobile wallet company to provide cyber insurance for its customers. This product was the need of the hour in today's digital era wherein a number of individuals prefer doing their financial transactions online. This is a category that has been untouched upon and is a promising one, with the rise in the adoption of digital payments, across cities and towns. We are committed to offering stress-free transactions not only on MobiKwik but also across all other banking and non-banking platforms, used by our customers. We have partnered with ICICI Lombard General Insurance for this product and are confident that this differentiated product will further enable more users to trust digital payments and will use them more actively, without any fear. We are committed to bring in many more innovative and affordable products to address the requirements of millions of Indians."
Amway will be launching a series of initiatives to further educate their direct sellers and consumers on the need of the daily requirement of nutrition in their regular diet

by
Published - 10 hours ago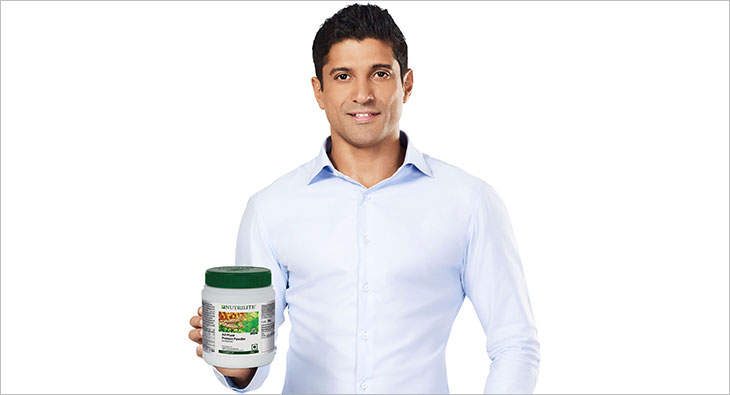 Amway India, a direct selling FMCG company, has launched #EatHardEatSmart campaign to promote and support the benefits of balanced nutritional intake for a healthy lifestyle.
Based on the concept of right and optimum nutrition, the #EatHardEatSmart campaign focuses on addressing the nutritional gaps that may arise since the regular diet may not be a balanced one. The resulting shortage in required amount of daily nutrition by the body can be managed through appropriate supplementation.
Owing to changes in lifestyle and eating habits over the past few years, the nutritional gap has widened which might adversely affect the health and wellbeing of people. In line with its philosophy of helping people live better lives, Amway is strengthening its efforts to create awareness regarding proper nutritional intake and its positive impact on leading a healthy lifestyle. As a part of the #EatHardEatSmart campaign, the company will be launching a series of initiatives to further educate Amway direct sellers and consumers on the need of the daily requirement of nutrition in their regular diet.
Launching the campaign, Sundip Shah, Chief Marketing Office, Amway India, said, "Eating a healthy and balanced diet every day is key to optimal health. However, considering the realities of today's fast paced life and the irregular eating habits that have impacted the nutritional intake among Indians, I believe nutritional supplements along with regular diets can go a long way in improving the health of our nation.
According to various researches done over the years, 9 out of 10 Indians are protein deficient in their diets. Your regular diet may not contain the adequate amount of nutrition required daily. With this campaign, we are creating an awareness on the importance of protein, essential nutrients, vitamins, minerals and omega-3 in regular diet."
He further added, "Amway has been leading not only the protein dietary supplement segment but also the vitamin and dietary supplements market in India."
Commenting on the campaign, Ajay Khanna, Category Head, Nutrition and Wellness, Amway India said, "At Amway, we believe in promoting good health and wellness for all. A nutritious, healthy and balanced diet along with physical activity is the foundation of good health. We are excited to launch #EatHardEatSmart campaign which creates an awareness on the importance of protein, essential nutrients vitamins, minerals and omega-3 in your regular diet. The initiative is also aligned with our continued focus on enhancing the lives of our consumers."
Offering protein, essential vitamins and minerals, Amway's Nutrilite has a strong legacy of more than 80 years of pioneering and perfecting the approach to supplementation. Nutrilite is one of the renowned vitamins and dietary supplements brand. Amway has signed actor Farhan Akhtar as the brand ambassador for the Nutrilite range in India to further promote the brand.
'Caravan Talkies' will travel across over 1,000 towns and villages of UP and deliver thought-provoking stories in an interactive way

by
Published - 11 hours ago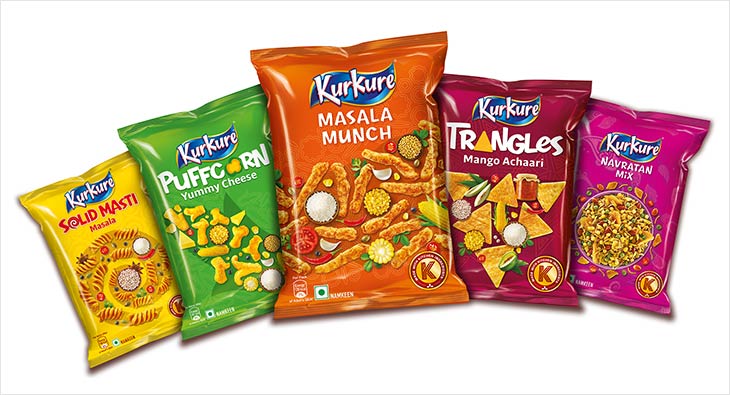 As part of rural expansion plans, Kurkure has announced the roll-out of 'Caravan Talkies', a consumer connect programme in Uttar Pradesh. 'Caravan Talkies' will travel across over 1,000 towns and villages, reaching out to the rural population of Uttar Pradesh.
As part of this initiative, Caravan Talkies will conduct street plays in these towns and villages followed by movie screenings for the consumers. The Nukkad Natak, written exclusively for 'Caravan Talkies' will be performed by a team of professional artists, highlighting Kurkure's new positioning "Khayaal toh chatpata hai" that focuses on progressive ideologies that the homemaker holds today.
The Nukkad Natak will be delivering 'thought-provoking' stories in a fun and interactive way across various cities and districts in UP namely Lucknow, Kanpur, Meerut, Moradabad, Bariley, Gorakhpur, Ghaziabad, Kheri, Bahraich, Balrampur, Kannoj, Unnao, Rampur and Baghpat among others, starting this March till May.
In addition, the Kurkure team will travel in a branded caravan to designated villages meeting with retailers and educating them about the brand and helping them in setting up with displays and branding.
Dilen Gandhi, Director Marketing, Foods Category, PepsiCo India said, "Rural market represents the next phase of growth in India. As Kurkure accelerates its rural expansion, our initiative is designed to connect and engage with consumers and retailers through relevant brand experiences. This expansion is timed perfectly, as we embark on a new journey with our brand mantra, 'Khayaal Toh Chatpata Hai'. The new positioning underlines the brand's continued efforts to recognise the Indian homemaker, who has been the center force in bringing families together. We are confident that Caravan Talkies will help us in taking this thought forward amongst our consumers."
The new series will also have Triple Warranty benefits and will allow consumers change cooling capacity as per number of people in the room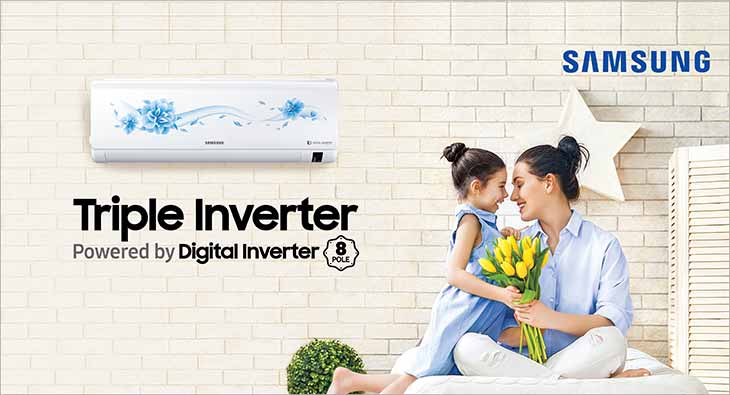 Samsung India has announced the launch of its 2019 line-up of Air Conditioners. The new ACs with Triple Inverter Technology have been designed carefully keeping in mind the consumers' needs and expectations, which are faster cooling, less electricity consumption and uncompromised cooling even in hot summers of upto 54 degree Celsius.
The latest ACs will come with 'Convertible Mode' that lets a consumer change the cooling capacity basis the number of people present in the room.
The new series will also have Triple Warranty benefits such as 10 years warranty on compressor, 5 years warranty on Durafin condenser and newly introduced 2 years warranty on PCB Controller on both Indoor and Outdoor units.
The 2019 Series is a complete package of what consumers today expect from their Air Conditioner, be it in terms of energy efficiency, cooling capabilities, durability, innovative technology and contemporary design.
"Energy efficiency is one of the primary parameters for consumers while making purchasing decisions for air conditioners. Our latest offering with cutting-edge triple-inverter technology and best Warranty proposition makes us one of the most energy efficient and durable brands in the industry," said Ankur Kapoor, Deputy General Manager, Consumer Electronics Business, Samsung India.
"Besides cooling comfort with optimum energy efficiency, the consumers will also enjoy offers like unlimited gas recharge free of cost for five years; 2 year warranty on PCB and reduced cost of installation among others," he added.
This offer is available for Nestaway customers who choose to avail Nestaway Assure services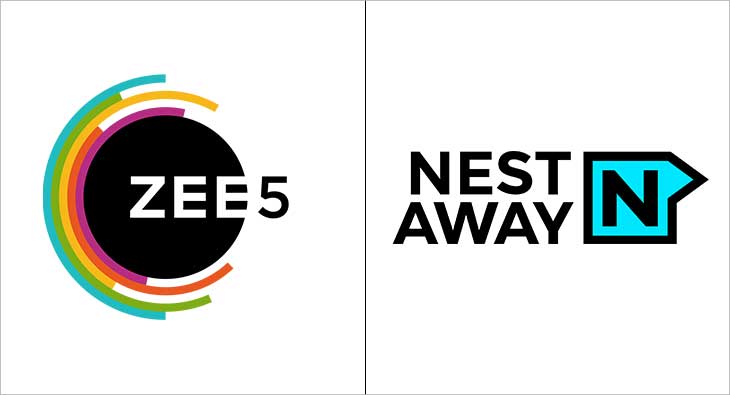 ZEE5 has joined hands with Nestaway Technologies to offer a bespoke gift of ZEE5 premium subscription to Nestaway Assure customers. Nestaway Assure is India's first professional home maintenance subscription service, which aims at making the living experience in a rental house stress-free. This offer is available for all Nestaway customers who choose to avail Nestaway Assure services.
Manish Aggarwal, Business Head, ZEE5 India, said, "Over the past year, we have been able to grow our subscriber base via associations with like-minded partners and brands. We see great synergies between the Nestaway customer and ZEE5 viewer. We are confident that they will enjoy the rich content repertoire and seamless viewing experience that ZEE5 offers today."
Speaking on the partnership, Chirag Heda, Head of Customer Experience, Nestaway, said, "At Nestaway, our key focus is to eliminate the inconveniences in day-to-day living. Through Nestaway Assure, we help remove the uncertainty and hassles in home maintenance through proactive house checks and regular deep cleaning. We are extremely glad to be partnering with ZEE5 for the same and hope to bring their incredible on-the-go entertainment experience to all our valued customers. In the next few months, we will also launch Assure across 10,000 houses outside our own Nestaway network."
Nestaway Technologies was started in 2015 and has more than 55,000 tenants and 25,000 homes in their network. Nestaway till date has raised $94.2 million in funding by investors such as Tiger Global, IDG Ventures, Ratan Tata, Yuri Milner and Goldman Sachs. With the acquisition of Zenify in May last year, Nestaway also entered the family rental solution business.
Nestaway has its presence in 12 cities - Bengaluru, Gurgaon, Hyderabad, Noida, Pune, Delhi, Ghaziabad, Greater Noida, Faridabad, Navi Mumbai, Thane and Mumbai and is planning to launch in ten other cities, including Mysore and Chennai.
As part of the mandate, Initiative will handle integrated media planning and buying for JOY & X-MEN brands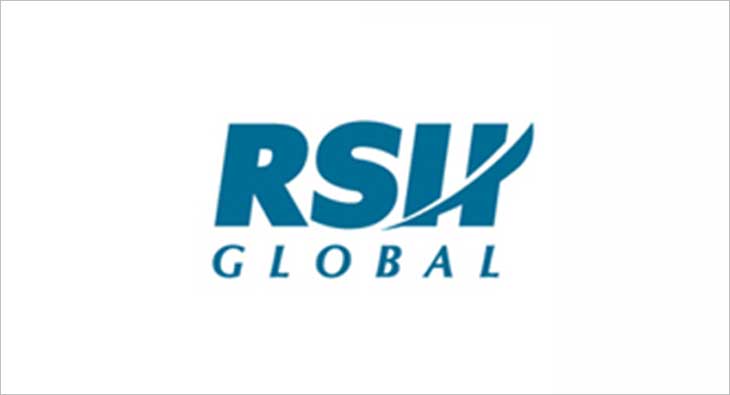 RSH Global which owns Joy Personal Care and X-Men has announced the appointment of Initiative from the house of IPG Mediabrands as its Media Agency of Record.

RSH Global, headquartered in Kolkata, with three brands under its umbrella JOY, X-MEN and Karis, offers quality personal care products at affordable prices.

Poulomi Roy, Chief Marketing Officer, RSH Global said, "We at RSH Global are gearing up for the next phase of growth and have adopted a multi-fold strategy to achieve our business objectives. Since serving Bharat continues to be our major focus area, we wanted a media agency with a strong understanding of the cultural diversity in a country like India. Innovation and breaking the stereotypes are at the core of whatever we do and we are confident that Initiative from IPG Mediabrands will add great value to the brand journey."

RSH Global has recently announced their entry into the mass premium segment with "JOY Revive" and has roped in Mithila Palkar to promote the sunscreen under the Revive range of products.

The RSH Global account will be jointly handled by Initiative Kolkata and Gurugram offices. As part of the mandate, Initiative will handle integrated media planning and buying for JOY & X-MEN brands.

Talking about the new association, Vaishali Verma, CEO, Initiative, said, "We are extremely thankful to RSH Global for the trust they have shown in us. This win further strengthens our Kolkata and Gurugram offices. We are excited to partner RSH Global which is a significant player in the growing, dynamic category of personal care. It definitely expands our client portfolio further."

Arun Sharma, COO, Initiative, further added, "Personal care is a fast growing category in India and RSH Global is charting out a new trajectory in this space. I am extremely happy that they have chosen us to partner them in this new phase of growth. This association is truly meeting of minds. Both RSH Global and Initiative are extremely entrepreneurial in spirit. They particularly liked our FMCG credentials, passionate team spirit, our insightful and strategic thinking and tools and solutions."
The campaign by Wavemaker & mCanvas, engages users through mobile ad and through a QR code at salons to launch L'Oreal Professionnel's latest hair color trend collection - Parisian Cool

by
Published - 13 hours ago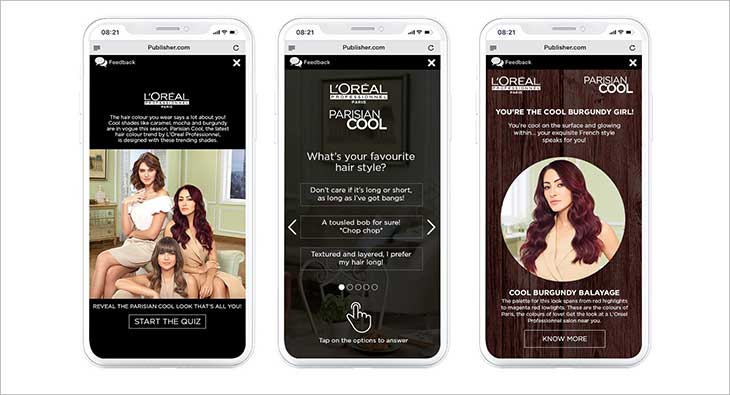 mCanvas, the experiential storytelling ad platform for small screens, has created an interactive ad campaign for L'Oréal to launch its new hair colour trend Parisian Cool by L'Oréal Professionnel. Users can also access this campaign offline, which is connected to a unique QR code that is printed on table-top announcers at 3,000 L'Oréal Professionnel salons in India. Using their mobile phones to scan the QR code, users are then directed to the digital experience.
To captivate the audience, users are asked about their lifestyle preferences and personality which in turn gives them the perfect corresponding Parisian Cool look from the assortment of 3 unique looks created as part of this collection. To amplify the campaign reach, Wavemaker and mCanvas conceptualized the experience for L'Oréal's offline (salon) as well as online (digital) users.
Guiding them towards their ideal look, the creative posed 5 different questions to the user, each having three options to choose from. After answering all 5 questions, the ideal Parisian Cool look is revealed on the basis of the user's answers. A small description explains why the featured hair colour is the perfect Parisian Cool shade and encourages users to get the look at a L'Oreal Professionnel salon.
Reaching close to 2.3 million users, the campaign is seeing a massive 2.5% click-through rate - beating the 0.20% industry average for mobile banner ads. The mobile ad campaign saw 7% of users visiting the landing page to learn more about this hair colour trend. For both the experiences - salon and mobile ad - users are spending over 60 seconds on average engaging with the brand narrative.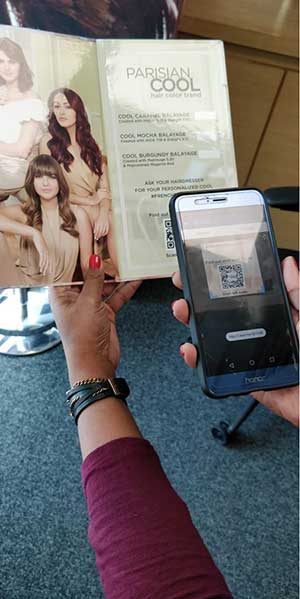 "Engaging the user with a personal touch through the creative is exactly what we were looking for to launch our new Parisian Cool hair colour trend collection, and the Wavemaker and mCanvas team have executed it flawlessly." said Binaifer Pardiwalla, General Manager, L'Oreal Professionnel India She further added, "This combination of online and offline platforms has helped us set higher standards in personalized marketing to connect better with our audience."
Commenting on the campaign, Mehak Rampal, Business Group Head, Wavemaker said, "The creative is generating curiosity about the new trendy looks by making the entire experience about the user discovering the perfect Parisian Cool look for themselves. Having the creative run on an offline and online platform is bringing out the best results of the campaign."
Speaking about the campaign, Vishal Rupani, Co-founder & CEO, mCanvas said, "It is a first for mCanvas to run a creative on two platforms in such a manner. Getting users to scan a QR to experience the creative allows them to better engage with the brand whereas the ad run through the 'Scroller' format is generating interest about the product and driving new users to the salons to try the new Parisian Cool look."
mCanvas Storytelling Ads | L'Oréal Professionnel | Offline (Salon) + Online (Digital) Experience