Epic Channel celebrates 4 years of genre-defining content
The channel will mark the occasion with a selection of its best and most appreciated shows which will run from 1 pm onwards on 19th November 2018
Launched on November 19, 2014, Epic celebrates the completion of four years on the air, in which it has set aspirational benchmarks for Indian TV content. During this short run, it has already accrued a formidable reputation as a premium content hub with signature shows such as, Stories by Rabindranath Tagore, Devlok with Devdutt Pattanaik, Tyohaar Ki Thaali, the Raja Rasoi series, Umeed India and its latest offering – Regiment Diaries, which is a never before attempted comprehensive series on the Indian Army.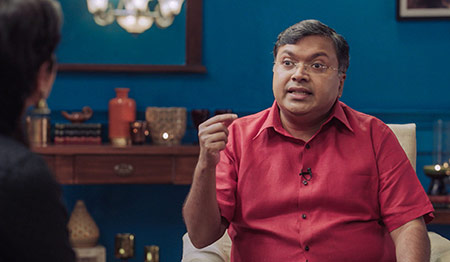 Devlok with Devdutt Pattanaik
Showered with critical acclaim and a loyal following for its array of innovative programming, the channels content has found resonance and support from some of the most recognizable, and respected personalities in the country including Javed Akhtar, Mahesh Bhatt, Virender Sehwag, Devdutt Pattanaik, Sakshi Tanwar, Juhi Chawla, Radhika Apte, Naseeruddin Shah, Rasika Dugal and Ranveer Brar.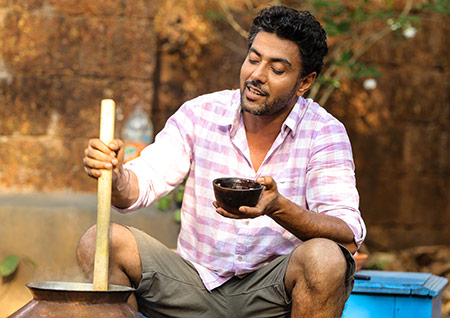 Raja Rasoi aur Andaaz Anokha
Speaking on the occasion, Aditya Pittie, MD, EPIC Channel, said, "Over the last 4 years our aim has been to break through the clutter of the Indian television space and bridge the gap in Indian infotainment. We have evolved since our entry into the space and we are thrilled to have carved a strong identity as quality and original content creators. Our viewers have been our primary focus and we are thankful for their loyal support and constant appreciation, as we continue our run in creating quality content for Indian infotainment".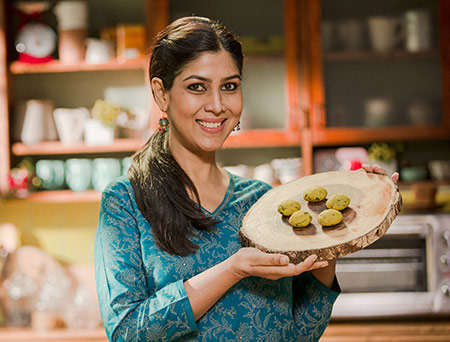 Tyohaar Ki Thaali
On the eve of its 4 year anniversary, the channel has also won the prestigious Indian Telly Technical Trade and Programming Awards for its shows Raja Rasoi Aur Andaaz Anokha and Umeed India reinforcing the fact that it has created landmark content in just 4 years and promising to introduce more breakthrough content for Indian TV audiences.
Previously for its other shows, EPIC has won ITA Award for Best Mini-Series for Stories by Rabindranath Tagore, Promax India Awards Best Innovative use of Digital for Khwaabon Ka Safar, amongst others. The channel will mark the occasion with a selection of its best and most appreciated shows which will run from 1 pm onwards on 19th November 2018.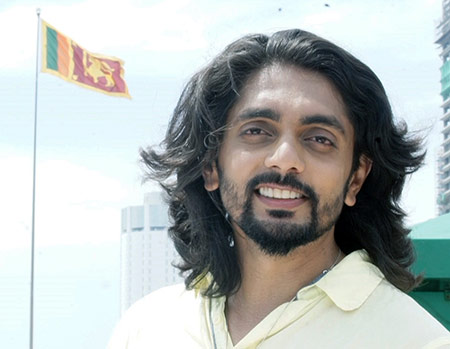 Ekaant with Akul Tripathi
Shows which will air during this course include EPIC Ke Dus - which explores the top ten thinkers of India, Adrishya – a story on the real lives of ancient Indian spies, followed by popular shows Raja Rasoi Aur Andaaz Anokha, Stories By Rabindranath Tagore, Tyohaar Ki Thaali, Indipedia, Sanrachana, Umeed India and Ekaant Sarhad Paar.
exchange4media Group Service
Wynk has one of the highest number of active users, thanks to the growth of smartphones and high speed data networks
Airtel's music streaming app Wynk Music has been rated as 'Most Entertaining App of 2018' on Google Play Store.
Launched in 2014 as an OTT app, Wynk Music has emerged as India's leading music app with one of the highest number of active users. Thanks to the explosive growth of smartphones and high speed data networks, Wynk Music has seen over 100 million installs.
"Our biggest obsession is user experience and we continue to invest and innovate to keep making it better. The love we get from our users is the biggest endorsement for our efforts and we are truly delighted to end 2018 on this high note," says Sameer Batra, CEO – Content and Apps, Bharti Airtel.
The latest version of Wynk Music, which was released in May 2018, offers users a more personalized and contextual experience. The new Wynk comes with a radio tab, a dedicated 'My Music' tab and a social element with introduction of playlists, where users can follow lists created by others, basis their choice. The app also comes with an artist section, which showcases the best of songs from the music artist, making it easy for users to navigate.
Sameer Batra added, "We now have a sharp focus on adding regional content to our library given that most new users coming online are from smaller towns and villages. We are already seeing a massive surge in volumes of regional songs being streamed on Wynk and believe that this trend is set to play out in a big way in the coming years. Airtel's deep understanding of these markets and customers enables us to deliver a great experience to these users."
Wynk Music has partnered with all leading record labels, including Hungama, Universal Music, Sony Music, Saregama, Zee Music, Aditya Music, Unisys, Venus, PDL, to offer unmatched variety and top entertainment experience to users.
exchange4media Group Service
With this special subscription offer, audiences in Australia and Singapore will have access to ZEE5 Originals such as Tigers and Karenjit Kaur
Ringing in the Christmas cheer, ZEE5 has announced a special 20% off holiday subscription offer for Australia and Singapore. As a part of the ZEE5 'Christmas Bonanza', audiences across these two countries will have access to 1,00,000 hours of the largest bouquet of on-demand content across 12 languages for 7.99 AUD/month and 7.98 SGD/month as against 9.99 AUD/month and 9.98 SGD/month.
"With our recent global launch across 190+ markets, this is ZEE5's first Christmas in Australia and Singapore. And what better way to spread the joy this festival season than to bring a special 'Christmas Bonanza' offer with a whopping 20% discount to Indians and South Asians in these markets to enable them to access over 1,00,000 hours of the best of Indian TV Shows and Movies, Live TV, Music and much more." said Archana Anand, Chief Business Officer, ZEE5 Global.
ZEE5 offers the largest width and depth of multi-genre and multi-lingual content across 12 content languages like English, Tamil, Hindi, Malayalam, Telugu, Kannada, Marathi, Bengali, Oriya, Bhojpuri, Gujarati and Punjabi as well as 11 display languages. The platform comes packed with content ranging from Indian Movies and TV Shows to Music, Health and Lifestyle videos as well as an extensive Live TV offering with 60+ popular Live TV channels.
With this special subscription offer, audiences in Australia and Singapore will have access to ZEE5 Originals such as Tigers and Karenjit Kaur, scintillating Bollywood hits like Padman and the global digital premiere of Namaste England as well as an extensive Tamil content library including top shows like Sembaruthi, Poove Poochoodava and Yaaradi Nee Mohini, ZEE5 Originals including Kallachirippu and America Mapillai and recent blockbusters like Mersal and Lingaa.
The ZEE5 App can be downloaded from Google Play Store as well as the iOS App Store and can be accessed by visiting www.ZEE5.com. The app is also available on Samsung Smart TV, Apple TV and Android TV as well as Amazon Fire TV.
exchange4media Group Service
Amma Ariyaan is a one stop destination for readers to get important and interesting information about pregnancy, post pregnancy and parenting
Asianetnews.com, the digital arm of Asianet News Networks, will be launching a new digital property – Amma Ariyaan, a one stop destination for readers where they can get important and interesting information about pregnancy, post pregnancy and parenting.
Amma Ariyaan will be initially launched in Malayalam with articles and video to help women go through the pregnancy stage. Subject matter experts and influencers have been brought on board to provide concrete and correct information for the target audience. While most of the content will be created by the editorial team of Asianetnews.com, readers are also invited to share their stories and experience on their pregnancy journey. With this, Asianet News Network is expecting to increase engagement level of the website with more 'relatable content'.
Asianetnews.com has partnered with Popees and Goodknight for this project, although many more enquiries are pouring in from brands across the country.
Abhinav Khare, CEO, Asianetnews.com said, "At AsianetNews.com, in our unceasing effort to improve user engagement, we constantly innovate and take initiatives which has made us one of top News Platforms in India. 'Engaging' & 'Relevant' content has always been our prime focus. Amma Ariyaan is one such initiative which we believe will not only help women during their pregnancy but also will spread awareness amongst young men and women about family planning and parenting. We have roped in top experts for this digital property. Our well researched content will definitely make Amma Ariyaan and AsianetNews.com a common name in many households."
Speaking on the Shridhar Mishra, VP - Digital Sales, Asianetnews.com said, "We are confident that the content we are preparing for Amma Ariyaan will appeal to our readers, especially the 'relatable stories' we are working on. A lot of brands have shown interest in working with us on this project because with us they will reach out to their target market at the grass root level. Another advantage is the credibility of Asianet News brand name. We are very excited about the launch of this digital property and we hope to be able to soon launch this on our other websites as well."
Amit Gupta, Managing Director, Asianet News Media & Entertainment Pvt Ltd said, "We at Asianetnews.com, have constantly constantly endeavouring and working to stay ahead with reader engagement content. And with the launch of Amma Ariyaan, readers can look forward to interviews with doctors and celebrities in addition to informational articles and videos."
exchange4media Group Service
The company has recently launched a new campaign to introduce the latest Wild Stone Edge collection, titled, #JustFriendsNoMore
The House of McNROE with its brands Wild Stone and Secret Temptation, has announced their plans to strengthen their product portfolio and launched a shower gel, hair gel, face wash and shaving foam under it 's Wild Stone Edge Series.
McNROE has enjoyed being one of the market leaders in the fragrance category with approx 10% market share and now with the launch of four new product categories for the very first time, the brand is planning to reach out to its brand loyalists with more of Wild Stone products to choose from. Until now, the brand has been available in the deodorant, perfume, after shave lotion, talc, shaving cream and soap segment under the various Wild Stone fragrance series.
Speaking about the new range, Narendra Kumar Daga, MD, McNROE, "WIild Stone has emerged as one of the preferred home grown fragrance brands and we realized that our loyal consumers were wanting more from the brand, they wanted to extend their brand experience with newer categories and thus we decided to launch new products to meet this demand. We are confident that we will make our presence felt and we will be reaching out to newer and emerging set of consumers across the country with our new range." With this launch, the Wild Stone Edge Collection now features a set of seven products such as Perfume, Deodorant, Shower Gel, Face wash, Hair gel, Shaving Foam and After Shave Lotion.
The company has recently launched a new campaign to introduce the latest Wild Stone Edge collection, titled, #JustFriendsNoMore, which revolves around a young boy-girl who start off as childhood friends and stay #JustFriends until the girl's starts getting attracted to the boy, with a change in his personality and looks – as he starts using Wild Stone Edge, and the campaign continue to holds the original tagline 'log to notice karenge'.
The new Edge Collection has an intense aromatic woody fragrance, which gets the user to stand out from the crowd and showcases him as a dynamic and a powerful personality.
McNROE also launched Compact Pocket Body Perfumes in the 18 ml size category in three variants each for Wild Stone and Secret Temptation. The 18 ml segment is perfect for on the go usage. The Wild Stone 18 ml fragrance variants are Blast, Charge and Fresh; and Secret Temptation 18 ml fragrance variants are Lush, Bloom and Alive.
exchange4media Group Service
Led by RJ Ginnie, the campaign creates awareness on traffic rules and addresses the issues of underage driving, drunk driving and jay walking in the national capital region, Delhi
Radio network, Radio City, has launched a campaign titled #MeraGhaata, to create awareness about traffic rules and address the issues of underage driving, drunk driving and jay walking in the national capital region, Delhi.
The voice of Delhi Radio City's RJ Ginnie took up the role of being the 'Driver of Change' for this campaign and on her popular morning show, 'Suno Na Dilli', has encouraged listeners to consciously stop flouting traffic rules. The campaign, in association with Delhi Traffic Authority/Police, is a right blend of satire, humour and facts. #MeraGhaata, a three-week-long campaign which started on December 3, will manifest itself on-air, on-ground and on digital platforms. Led by RJ Ginnie, along with other Radio City representatives, this campaign will bring about a sense of self-realisation amongst the Delhiites and influence a positive change in the society.
To amplify this message, Radio City launched a hard-hitting video on the menace of underage driving, drunk driving and jay walking, by recreating the popular song 'Tera Ghaata', sung by singer Gajendra Verma. The video encapsulates the consequences of breaking traffic rules and encourages Delhiites to take the onus of preventing road mishaps. This message driven campaign will be supported with a 360 degree marketing approach, including on-ground, digital, print and outdoor.
Commenting on the campaign, Kartik Kalla, Chief Creative Officer, Radio City said, "Radio has the power and reach to influence mind sets at large and Radio City, has always strived to resolve the issues the citizens struggle with. Since we are all equally guilty of breaking traffic rules, the idea behind the campaign is to encourage Delhiites to take onus of our actions. The song chosen for the campaign is immensely popular amongst the listeners and thus, we chose to take a digital route that resonates best with them. We are optimistic that we will be able to bring about a significant difference in building better civic sense and social responsibility among the people of Delhi."
Expressing her thoughts on leading this drive, RJ Ginnie said, "I believe Radio and its role is constantly evolving in today's day and age. It is no longer limited to just music and fun – it is also a great influencer in highlighting daily problems and social issues in such a manner that it stays with the listener. Traffic is one of the biggest problems of Delhi and the fact is that each one of us is equally responsible for the mess. Whether it is giving keys to underage children, not following road rules, not using foot-over bridges and subways, we're all guilty of it. It is imperative that all of us unanimously make an effort to bring about a change and make Delhi better."
The singer Verma said, "It is an honour that my song is lending itself to such an important cause and I hope people start becoming more responsible citizens when it comes to following road traffic rules. I support RJ Ginnie and Radio City for this initiative. Drunk driving, jay walking and under age driving - the three main aspects Radio City's #MeraGhaata campaign seeks to redress - have severe consequences that most of us do not realise."
According to Alok Kumar, Joint CP Traffic, Traffic Commissioner of Delhi, "As many as 35,598 challans have been issued for drunken driving until 30th November 2018 and more than 20,000 vehicles have been impounded. With this influential campaign, Radio City continues to amplify and highlight important issues plaguing our societies, made possible due to the channel's understanding of the pulse of the city. These initiatives further amplify its philosophy of 'Rag Rag Mein Daude City'."

exchange4media Group Service
Gives viewers an inside look at the hunt for Pablo Escobar as told by the US DEA agents
Pablo Escobar's belief that "Life is full of surprises, some good, some not so good," forms the basis for a thrilling biography of the infamous drug lord. Watch the true story of Colombia's powerful drug kingpin in "The Rise & Fall of Pablo Escobar' this December on History TV18 HD at 10PM.
Pablo Escobar was the most notorious figure of one the darker periods of Colombia's recent political history. Though he started out as a petty thief and small time dealer in the city of Envigado, just outside Medellin, he later was to become one of the world's richest men due to his involvement in the cocaine trade. His dual weapons, of large-scale violence and bribery, allowed Escobar to co-opt much of the Colombian state, and bring it to the brink of collapse.
The Rise and Fall of Pablo Escobar gives viewers an inside look at the hunt for Pablo Escobar as told by the US DEA agents who hunted him and those that were there reporting. In this two hour special, viewers will hear personal accounts from several DEA agents, as well as journalists who were part of the search and ultimate capture of Escobar. Along with never before seen footage and photographs of Escobar's life and capture, viewers will be taken along on the journey that was Pablo Escobar's life and his demise.
The docudrama will air on December 14.
exchange4media Group Service
This is for the first time in the history of Malayalam radio that so many stars are participating in an on-air game show
For the promotion of the movie Odiyan, Radio Mango has launched a first of its kind in Indian radio - 'A Day and Night Match' from Dec 10.
The game has Mohanlal and the listeners on one side and the character 'Odiyan' on the opposing side. Everyday 'Odiyan' will be doing 'odi vidya' (kind of black magic) on a film celebrity, which will work by 1 am. The challenge for listeners is to save a celebrity from Odiyan's tricks before the deadline.
Everyhour, starting from 1 pm to 10pm, Mohanlal will be providing clues to find the mobile number (10 clues to find the 10 digits, clues will be based on his movies/songs/general trivia/IQ questions). Listeners have to listen to all the clues, guess the number and save the celeb by calling him/her.
The first listener to call the celebrity after 10 pm, will get a prize money of Rs 5000, which will be split between Mohanlal & the winner. If no one could crack the clues, Odiyan wins and he takes the entire prize money.
This is for the first time in the history of Malayalam radio that so many stars are participating in an on-air game show.
The game show is organized with the support of Ajmal Bismi Enterprise.
exchange4media Group Service
Mahesh will spearhead SportsFlashes' technical and product vision and roadmap by leading all aspects of digital transformation and innovation across the company
Mahesh Subramanian has joined SportsFlashes, one of the top sports apps of the country, as the Chief Technology Officer (CTO). Mahesh was the Chief Technology Officer for One Championship and Scoop Whoop in his earlier assignments.
A media technology exponent, Mahesh will lead a world-class team of engineers and tech-specialists with focus on overseeing all aspects of SportsFlashes' technology and product including mobile, OTT, data, technology asset management and product innovations. His previous work stint included brands such as Intel, Siemens, Marvell and Lucent Technologies, and has extensive experience in leading technology at Touchfone technology.
As a key member of the senior leadership team, Mahesh will spearhead SportsFlashes' technical and product vision and roadmap by leading all aspects of digital transformation and innovation across the company. Combined with his extensive knowledge of emerging technological trends and expertise of running numerous tech start-up companies, Mahesh brings over 20 years of experience within the technology industry to SportsFlashes," said Raman Raheja, CEO & MD of SportsFlashes.
"Sports is seeing a revolution of sorts in India and I would like to see SportsFlashes lead the Digital Revolution in the Sports Industry," added Mahesh. Mahesh's plans also include launching SportsFlashes in various global markets.
Available in 7 languages, Sports Flashes was launched in August 2016. It has already reached a mark of 10+Million users. Pegged as a one-stop content platform for 'Everything about sports', it has serving audience with Scores, live streaming, news, videos, updates and more from the world of Sports.
exchange4media Group Service
Customers in India can now discover the most popular tracks from around the world through voice on Amazon Prime Music
Amazon Prime Music has announced the launch of new voice enabled features for customers in India to bring more ways for customers to listen to and discover music. 'Local Popularity' and 'Play more like this' voice features with Alexa are designed to improve music discovery and listening experiences both on its mobile app using Alexa, as well as on Echo family of devices. This introduction of voice-enabled features, including the recently launched voice commands, represents Amazon Prime Music's ongoing innovation to give listeners easier, natural, and more fun ways to enjoy music wherever they are. Ever curious what music listeners in Mumbai, Delhi, Chennai, Jaipur or Kolkatta are listening to, or want to enjoy international music trends across any part of the world such as New York, London, Paris, Mexico or Australia? With the 'Local Popularity' voice feature on Alexa, only on Amazon Prime Music, Prime members can now discover music that's popular in these and other cities or countries by simply asking Alexa to play the most popular music in that city or country. Simply ask, "Alexa, play popular songs in Bengaluru".
In addition, when customers are now listening to their favorite tracks on Amazon Prime Music and want to discover more, similar music, they can simply ask, 'Alexa, play more like this'. Alexa will then select and play songs similar to that favourite track, making it easier to sit back and enjoy.
Commenting on the new feature launches, Sahas Malhotra, Director, Amazon Prime Music, said, "Whether our listeners are traveling to another country/city or sitting at home, our goal is the same – to offer customers the ability to effortlessly discover and listen to whatever music they want to hear, wherever they are. With the launch of voice enabled 'Local Popularity' feature in India, Amazon Prime Music becomes your global music buddy that makes discovering trending music from any part of the world magical. Similarly, with 'Play more like this' feature, Alexa makes the journey of music discovery customized to your favorite tracks/artists easier".
Local Popularity:
Not living in your home city, traveling on work or on a holiday but want to stay connected with the music that's popular locally? Looking to enjoy global charts in different cities, from across the globe? Now sitting in any part of the world, music lovers can listen to top songs from another part of the world with 'Local Popularity'. Alexa now brings you popular music from over hundreds of top Indian and international cities at the tip of your tongue. For example, the users can say:
• "Alexa, play popular songs in Bengaluru"
• "Alexa, play what's hot in Nashville"
• "Alexa, play music in Chandigarh"
• "Alexa, play top songs in Los Angeles"
• "Alexa, play the hits in Hyderabad"
• "Alexa, play popular songs in Milan"
• "Alexa, play music in Chennai"
Play more like this:
'Play more like this' provides Amazon Prime Music listeners a brand-new way to discover music customized to their favorite tracks or artists. With the launch of this feature, Alexa takes away the effort of customers having to repeatedly request Alexa for various songs or artists by playing songs or artists similar to what customers are already listening to. For example, users can say:
• Play songs similar to the currently playing song - "Alexa, play more like this"
• Play songs similar to a song title- "Alexa, play songs like 'Shape of You'" or, "Alexa play songs similar to 'Tareefan'".
• Play songs similar to an artist- "Alexa, play songs similar to Arijit Singh"
Other recently launched voice-enabled features:
With the recent launch of 'Play recently played songs' and 'Play songs haven't heard in a while', Amazon Prime Music makes it easier to go back and listen to music from an earlier point in time by asking Alexa, eliminating the need to remember specific track titles or look back through listening history. Listeners can easily ask for their recently played songs or even those they haven't heard in a while by artist, genre or time to make the listening experience even easier, including "Alexa, play music that I was listening to last week" or "Alexa, play me the Arijit Singh song I was listening to three weeks ago". Also, listeners can ask, "Alexa, create a new playlist from this song" or add a song from their play queue to an existing personal playlist with "Alexa, add this song to my playlist", making it easier to track and explore music while significantly enhancing the day-to-day listening experience.
Prime Music is an ad-free service launched as a Prime benefit at no additional cost to the annual membership of INR 999/- and monthly membership of INR 129/-. Amazon Prime Music includes tens of millions of songs across major International and Indian music labels in over 20 languages including Hindi, English, Tamil, Telugu, Punjabi and multiple other Indian languages. Amazon Prime Music is available on Android and iOS mobile phone apps, Desktop app and Web player, Amazon Fire TV stick and Echo family devices.
Every Day Made Better with Prime
Prime is designed to make your life better every single day. Over 100 million Prime members around the world enjoy the many benefits of Prime. In India, this includes unlimited free & fast shipping, unlimited access to award-winning movies & TV shows with Prime Video, unlimited access to millions of songs ad-free with Prime Music, Prime Reading, exclusive product launches, early access to Lightning Deals and more. Members in Delhi NCR, Bengaluru, Hyderabad and Mumbai can enjoy ultra-fast 2-hour delivery on Amazon devices, consumer electronics and everyday essentials on the Prime Now app. Log on to www.amazon.in/prime and become a Prime member today.
exchange4media Group Service
Stariing Ishaan Khatter and Janhvi Kapoor, Dhadak is unique saga about passionate fearless love that is willing to defy all odds
A love story that doesn't conform to the norms, Dhadak is a rebellious love story that goes beyond the caste divide and symbolizes the innocence of young love. &pictures - Naye India Ka Blockbuster Movie Channel is all set to premiere 'Dhadak' on Sunday, 16th December at 8 pm. Directed by Shashank Khaitan and produced by Karan Johar's Dharma Productions, the movie stars Ishaan Khatter and debutant Janhvi Kapoor in lead roles, along with Ashutosh Rana, Ankit Bisht, Shridhar Watsar in supporting roles.
A unique saga about passionate fearless love that is willing to defy all odds, Dhadak became the largest first day Box Office opener for the debutants. The show stealer is Ishaan's full of zest personality, outstanding dancing skills and a balanced performance. Janhavi entices the audience with her radiant looks and an impressive performance. Shridhar Watsar, who plays Ishaan's vertically challenged friend, is a laugh riot, and Ashutosh Rana as the menacing father and political figure is perfectly intense. The music of the film composed by the duo Ajay-Atul, sung by Shreya Ghoshal and Ajay Gogavale became an instant hit with the masses with songs like 'Zingaat', 'Pehli Baar', 'Vaara Re' and last but not the least the romantic anthem, the title track 'Dhadak'.
Debutant Janhvi Kapoor said, "I received a lot of positive energy while shooting for the film and even when it released. The movie was more of a personal journey for me and so I wanted to share it with everyone. Being my first movie, I not only learnt how to feel like the character of Parthavi, but also picked up a few tricks on how to best express the role on screen. Dhadak will always be a movie that is close to my heart and I will treasure every minute detail for a long time."
Ishaan Khatter who essays the role of Madhu in the movie added, "The movie changed my life and introduced me to some very special people. I want to be a part of good films and Dhadak was a great film to have been associated with. As the movie now premieres on &pictures, I am eager to know what will the audience who haven't been able to watch the film say about it."
Parthavi (Janhvi Kapoor) and Madhu (Ishaan Khatter) are college-mates in the throes of young love in the picturesque city of Udaipur. He is the son of a small-time restaurateur and she is the daughter of a local politician. They meet on the sly, tease each other and fall in love on the banks of the Pichhola Lake. But when her family finds out, the dream shatters, and the beauty of love gives way to harsh reality. The duo dodge the many obstacles and elope to a new city to start a new life.
In Udaipur, their love was splendid, full of possibilities. But in Mumbai and later Kolkata, as they fend for themselves, they find that togetherness doesn't always bring happiness. Will their families let go of their differences and encourage their love?
exchange4media Group Service