Facebook announces accelerator programs to boost tech innovation in India
India Innovation Hub and School of Innovation will help startups, developers and students in India thrive and grow
Facebook, on Monday, announced new investments in India's digital economy with the introduction of accelerator programs that will help tech startups, developers and students in India build products using emerging technologies. Helping existing startups and inspiring the next generation of startups, these programs are designed to help unlock the potential of advanced technologies, including VR, in India.

In partnership with T-Hub, the India Innovation Hub will work with 10 VR focused startups to accelerate their businesses in new and innovative ways. Each startup will get access to training, mentors, workshops, research and Facebook's VR Innovation lab as part of the six-month accelerator program. Applications for the Innovation Hub program will be open from January 2018, and the first accelerator program will begin in early 2018.

To help foster future talent in emerging technologies, Facebook is also introducing the School of Innovation program in partnership with Startup Village Collective. 10 student teams will be selected from millions of engineering students across the country to build a next generation product idea they have using VR. The teams will participate in a 20-week program that includes online and in-person learning to progress their idea, build a low and high-fidelity prototype and finally launch to customers.

These announcements demonstrate Facebook's commitment to working with developers and partners across the industry to help India's innovation ecosystem grow and make emerging technologies such as VR, a part of daily life for billions of people. Satyajeet Singh, Head of Platform Partnerships, Facebook India and South Asia said, "At Facebook, we are committed to investing in the future of the India's digital economy. We know from experience how fast great ideas can thrive when startups are given the opportunity to grow and learn from each other. That's why supporting startups, developers and students is a core part of our mission at Facebook. With these programs we are committed to paving the way for the next generation of startup success in India."

Jay Krishnan, Chief Executive Officer T-hub commented, "As India enters a new phase of embracing startups and future technologies, we at T- Hub are excited to partner with a true change maker- Facebook. The partnership will drive radical change in the startup ecosystem. We encourage Facebook's efforts to support and mentor start-ups to explore the possibilities of future technologies such as VR. As the VR ecosystem in India takes shape, we are committed to working towards accelerating its success and help startups in this space solve India's challenges."

"For India to be a technology powerhouse, our engineering talent needs a transformational change from theoretical classroom projects to building practical industry products. Through our partnership with Facebook for the School of Innovation programme, we will enable this transformation for our universities, faculty and students to learn how to build real products and create a positive change in the world around us" added, Sanjay Vijayakumar, Chairman of Startup Village Collective (SV.CO).

These programs will support a new generation of Indian startups who with access to support, training and mentorship will make a significant impact at home and on the world.
exchange4media Group Service
Panel discussion at exchange4media's Conclave on Human Insight vs AI in Marketing will be moderated by Bindu Sethi, Chief Strategy Officer, JWT India.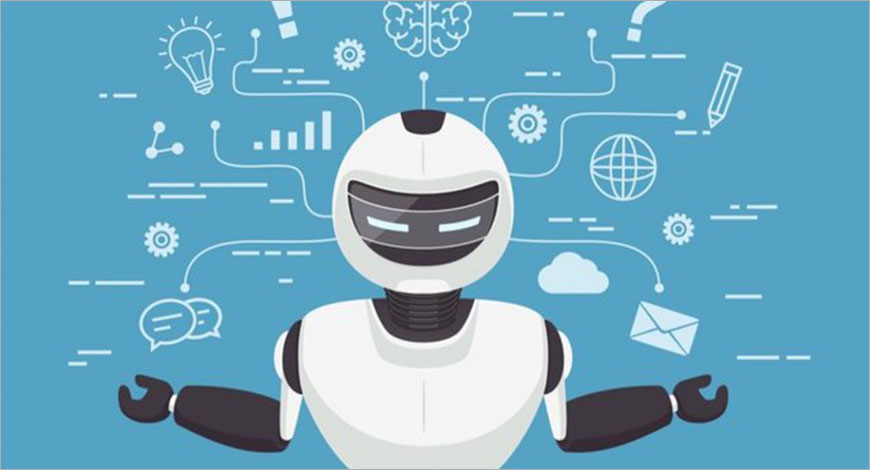 Artificial Intelligence (AI) and Machine Learning (ML) are no more alien technologies to marketers. Savvy advertisers are using AI and ML to achieve a variety of business goals.
Typically, tech giants like Google and e-commerce platforms lead the way in the field of AI. AI has made online search easier and smarter. Using these technologies makes discoverability for brands very easy. In addition to improving discoverability, AI can help brands reach customers through programmatic advertising, customer content curation and in chatbots that interface with consumers to enable dynamic pricing and more.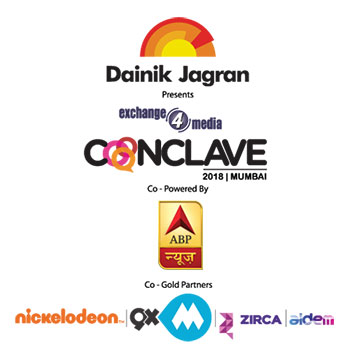 While the debate of Human Insight vs Artificial Intelligence rages on, exchange4media takes a look at some real-life applications of artificial intelligence technologies.
Netflix: Recommendation Engine
More than 80 per cent of the TV shows people watch on Netflix are discovered through the platform's recommendation system. This essentially means that most of the content you watch on Netflix is decided by Netflix's super-secret recommendation algorithm. Its hyper-specific categorisation which can match content to the people who are interested in watching them. Netflix studies implicit and explicit consumer behaviour and reportedly categorises viewers into more than two thousands taste groups. Netflix's AI-assisted recommendation system is estimated to save it $1 billion per year.
CocaCola: Vending Machines
Coca-Cola is using the technology to drive unique purchasing experiences. In Japan, Coca-Cola fans can use their smartphone to access a vending machine loyalty scheme. By installing the Coke On app, they can collect points when they visit a machine by connecting their phone to it.
Coke is trying to use AI in terms of optimising how the vending machines are placed and where they're placed to ensure consumer demand is met. By analysing purchasing behaviours and customer data, the vending machines will be able to promote appropriate products for the area, and even offer discounts and deals which will be bespoke to that machine. In addition, the artificial intelligence will also be able to adjust the "mood" of the vending machine to be appropriate for its location. This means that in a gym, for instance, a machine may promote more water.
Future Group: Data Lakes
Google is working with Future Group to help identify the locations of the retailer's next 9,000 Easy Day stores by mapping consumer density. Interestingly, Google's data mining has shown that Future Group does not need 9,000 stores, but can actually make do with 6,600 strategically placed stores for maximum ROI.
Future Group has also tied up with social media network Facebook to aid with generating user-behaviour profiles and enriching Easy Day member profiles. The company is also building a data lake, a data repository on which it will build its Artificial Intelligence platform.
Staples: Ease of Ordering
Staples, the office products and services store, has been using AI to help consumers place orders using any digital channel of their choice. Staples transformed their Easy Button into an intelligent, voice-driven interface that can reorder office supplies with minimum human interaction.
Staples along with IBM used cognitive computing combining machine learning, natural language processing and contextual understanding to create systems that can learn and interact with people. The button is fitted with an in-built microphone. When a customer speaks into the microphone, the speech is first converted into text. Then AI and ML technologies are used to understand the customer's intent contained in that text.
Staples' final goal is to be able to be able to make product and services recommendations based on this better understanding of the customers' preferences, behaviours and buying patterns.
These are all the innovative ways in which brands are using artificial intelligence, machine learning and technology in general. The exchange4media Conclave will further discuss the various possibilities that AI and ML throw open to marketers. Attend the Panel Discussion on Human Insight vs AI in Marketing to listen to what our experts have to say.
The panel discussion will be moderated by Bindu Sethi, Chief Strategy Officer, J Walter Thompson India, and comprise Anirudh Pandharkar, Head - Marketing, VIP Industries; Arvind Chintamani, CMO, Colgate- Palmolive; Juzer Tambawalla, Head - Marketing, Franklin Templeton; Mayank Shah, Category Head, Parle Products; Navneet Narula, Head - Watson Customer Engagement (India & South Asia), IBM India, and Pradeep Hejmadi, Group CEO, Aidem Ventures Pvt Ltd.
Isobar Sri Lanka will offer end to end full-service digital media creative and technology services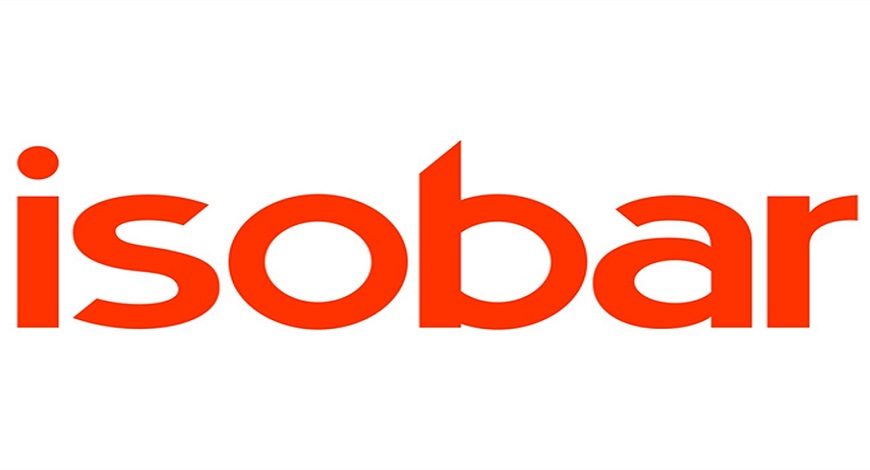 Isobar, the digital agency from Dentsu Aegis Network, has expanded its operations to Sri Lanka.
Last year, Dentsu Grant Group, Sri Lanka's largest integrated communications agency with a 60-year-old legacy, disrupted the nation's advertising industry with the introduction of the global marketing conglomerate Dentsu Aegis Network into the country.
Now, it will do so once again, reinventing Sri Lanka's rapidly growing digital economy, with the launch of its full-service digital agency – Isobar.
Commenting on the prospects of Isobar in Sri Lanka, Shamsuddin Jasani, Group Managing Director - Isobar South Asia said, "I am very excited to launch Isobar in this amazing country. Sri Lanka is a rising mobile economy with smartphone penetration growing by over 20% and mobile penetration growing over 120% year-on-year. With the launch of Isobar Sri Lanka we are looking at creating a leading agency for the digital age that follows a true full-service model. Under the guidance of Neela and her team, I am sure we will be a force to reckon with in this market in the years to come."
Speaking on the launch of Isobar Sri Lanka, Neela Marikkar, Chairperson - Dentsu Grant Group and Dentsu Aegis Network Sri Lanka states, "We are thrilled to be introducing such an iconic brand into the Sri Lankan advertising industry. We are fortunate to be working so closely with our global and regional offices; we are confident that we will be able to use their global knowledge and skills to help develop business opportunities for our clients as well as help the digital economy of the country and accelerate through Isobar's experience led transformation and brand commerce expertise."
Ready to revolutionize the market, Isobar Sri Lanka will offer end to end full service digital media creative and technology services and help clients navigate the world of tangible and intangible businesses through mobile brand commerce, product innovations, artificial intelligence (AI), virtual reality (VR), the internet of things (IOT) and wearables.
The ZEE5 Tamil and Telugu Premium packs are each priced competitively at Rs. 49/- for one month and Rs. 499/- for a year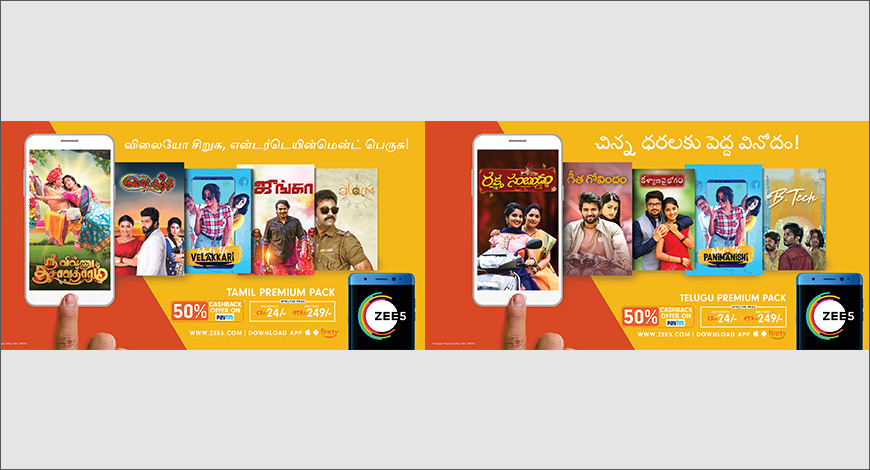 ZEE5 has announced special subscription packs for the Tamil and Telugu audience. Riding on the success of their language content, this latest addition will enable users access to premium Tamil and Telugu content at half the price.
The ZEE5 Tamil and Telugu Premium packs are each priced competitively at Rs. 49/- for one month and Rs. 499/- for a year. Additionally, subscribers can avail a 50% cashback on the above-mentioned price by paying through Paytm.
Tarun Katial, CEO, ZEE5 India, said, "Regional markets are a huge focus for us at ZEE5 and language content is one of our biggest differentiators. Launching consistent regional content across Originals, movies and of course catch-up TV has spurred our subscription numbers from smaller cities and towns."
He further added, "This special Tamil and Telugu subscription pack, a first in the industry, is for the local language-speaking consumer from all three states – Tamil Nadu, Andhra Pradesh and Telangana. We are offering more choice to the consumer in terms of content and price as well as sweetening the deal with Paytm. The 'Before TV' offering is one of its mainstays, where viewers have the unique opportunity to watch their most loved Tamil and Telugu shows before it airs on TV, apart from this we also have Originals and World Digital Premieres. It also helps build value for advertisers coming to our platform seeking focused audiences."
The key features of the pack are:
INDUSTRY FIRST in terms of the number of hours the TV content is available on the platform before it airs on TV

BEFORE TV offering with top rated and popular shows from ZEE TAMIL like Sembaruthi, Yaaradi Nee Mohini, Poove Poochoodava and many more and from ZEE TELUGU like Kalyana Vaibhoyam, Muddha Mandaram, Prema and many more

ORIGINAL SHOWS with some of the finest talent across actors, directors and production houses in both languages as also other language content dubbed in Tamil & Telugu

Power packed line up of WORLD DIGITAL PREMIERES of BLOCKBUSTER TELUGU FILMS like Bhethaludu, Ekkadiki Pothavu Chinnavada, Kaashmora, Memu among others and TAMIL BLOCKBUSTERS like Junga, Irumbuthirai, Kolamavu Kokila, Bhaskar Oru Rascal, Naalu Aaru Anju among others.
ZEE5 has over 3500 films, 500+ TV shows, 4000+ music videos, 35+ theatre plays and 90+ LIVE TV Channels across 12 languages. With ZEE5, the global content of Zindagi has also been brought back for its loyal viewers.
Availability: The ZEE5 App can be downloaded from Google Play Store http://bit.ly/zee5 and iOS App Store http://bit.ly/zee5ios. Also available at www.zee5.com, as a Progressive Web App (PWA), and on Apple TV and Amazon Fire TV Stick. ZEE5 also supports Chromecast.
Pricing: Freemium pricing model with both free and paid premium content (including Originals) to cater to a mix of audiences. Viewers who subscribe to the ZEE5 subscription pack will get access to the entire library of content with – 99/- for 1 month and 999/- for a year.
The initiative focuses on the aspirations of first-time women voters in the 2019 Lok Sabha elections. Facebook has partnered with the initiative as a presenting sponsor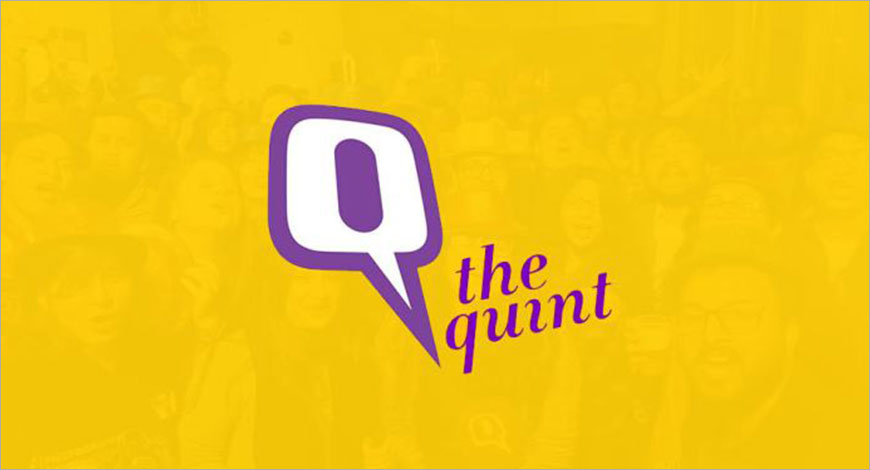 The Quint announces an editorial initiative that focuses exclusively on the aspirations of first-time women voters in the 2019 Lok Sabha elections called 'Me, the Change'. Facebook has partnered with the initiative as a presenting sponsor.
The initiative will showcase stories of determined young women who have battled adversity to achieve the extraordinary, inspiring and changing the lives of others through their work. An event is to be hosted to felicitate these achievers to spark a discussion on the issues that matter to first-time women voters ahead of the 2019 elections. The Quint will use Facebook as an exclusive platform to amplify the stories covered under this initiative and ensure it reaches as many people as possible.
As part of the initiative, The Quint will conduct a nation-wide survey to understand what first-time women voters seek from the new government. Throughout the initiative, we will invite stories from, and of young women achievers. The Quint will also promote a 'Go Vote' initiative to educate young women about the power of their vote. 
The initiative will be on-ground in multiple states and host regional 'chaupals' with women voters in the run-up to the Assembly elections in Madhya Pradesh, Chhattisgarh, Rajasthan and Mizoram.
Why First-Time Women Voters?
The 2019 Lok Sabha elections are touted to be a turning point in India's history. According to contemporary research and data, the election will be greatly influenced by three factors; the number of first-time voters, their tendency to be politically unaffiliated, and social media's ability to shape political consciousness.
In this zoomed-in demographic, first-time women voters are seldom given attention. They are working hard, overcoming extraordinary hurdles, and slowly but steadily changing lives. But what do they want – a good salary? The freedom to marry a partner of their choice? More access to information? Or equal opportunity to make their mark? 'Me, the Change' was born out of these questions, and through video stories, on-ground events, a national survey and comprehensive coverage, The Quint will endeavour to highlight the aspirations of young women in India.
Commenting on the role of the woman voter in India's political landscape, Ritu Kapur, CEO and co-Founder, The Quint said, "There is a quiet but strong emergence of the young Indian woman as a vote bloc. What better way to celebrate democracy then, than to provide a megaphone to this feisty voice that can push women-centric issues to the fore and bring gender parity to electoral politics? Through 'Me, the Change', The Quint wants to showcase the aspirations of India's first-time women voters."

The campaign has been jointly crafted by teams at ZEE5 and Publicis Capital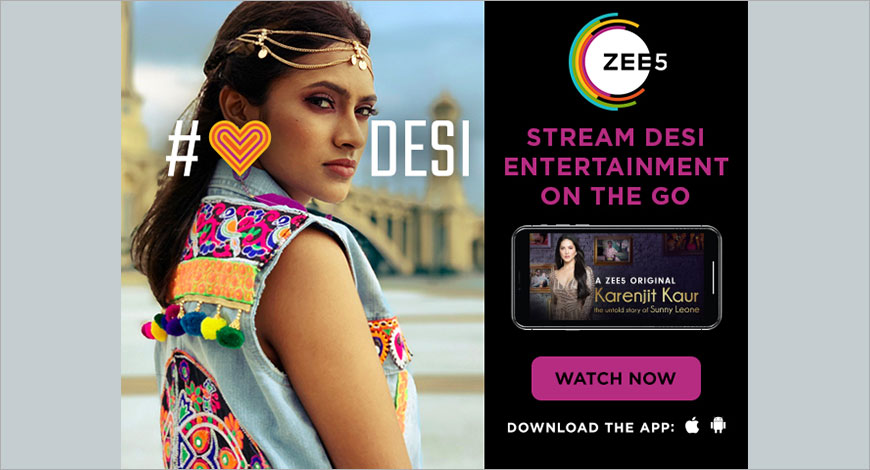 The traditional mehndi is replaced by a funky henna tattoo, anklets are paired with stilettos and rap replaces classical as the new embraces the old. Upping the cool quotient of desi, ZEE5 on Wednesday launched its global campaign 'Dil Se Desi', officially marking the digital platform's entry into the international market.
The company, in a statement, said, "An ode to Indians and South Asians around the world, 'Dil Se Desi' clearly announces the arrival of ZEE5 in APAC, Africa and MENA and very soon, in Europe, Canada and Caribbean. It is brought to life in a vibrant TVC that is a celebration of our 'desiness', intricately weaving together our idiosyncrasies with what innately defines us and therefore binds us; our language, our culture and our entertainment."
Commenting on the launch, Amit Goenka, CEO, ZEE International and Z5 Global, said, "In the first leg of our international foray, we intend to capture the hearts of South Asians across the globe and I think our campaign, 'Dil Se Desi' does this beautifully."
Archana Anand, Chief Business Officer, ZEE5 Global, said, "Interestingly, both 'Dil Se Desi' and the ZEE5 India launch campaign we rolled out in February 2018, 'Apni Bhasha Mein Feel Hai' have their genesis in the same insight; that Indians and indeed South Asians today, irrespective of where they live or how globally connected they are, are fundamentally rooted in their culture and feel a strong sense of pride and belonging. Being 'desi' today has moved from being just cool to being an intrinsic part of one's identity; and that's what ZEE5 taps into. The emotion that whoever or whatever I am on the outside, on the inside I am 'Dil Se Desi' and I not only embrace, but celebrate who I am."
The campaign has been jointly crafted by teams at ZEE5 and Publicis Capital.
Anand further said, "When living in a different country, it's the language, festivals, food, movies and music that keep you connected to home and give you a sense of pride and belonging, and hence 'Dil Se Desi'. ZEE5 also celebrates this sense of belonging with its all-encompassing focus on languages across both its content and user experience, and is 'Dil Se Desi' in itself. With over 1,00,00 hours of content across 12 languages, ZEE5 is sure to quickly become the only choice for South Asians in any country to access Indian content online, and immediately connect to home."
Bobby Pawar, Chief Creative Officer & Managing Director, Publicis Worldwide (India), said: "There is something that happens when people from South Asia move abroad. We become one vibrant community that is united by what we all have in common, and this community is known as 'desi'. The 'Dil Se Desi' idea celebrates what we love about being 'desi', the quirks, the attitude, the culture, the coolness, the togetherness and the content we can't do without."
MedikaBazaar also recently appointed Sanjeet Singh as EVP Operations & Revenue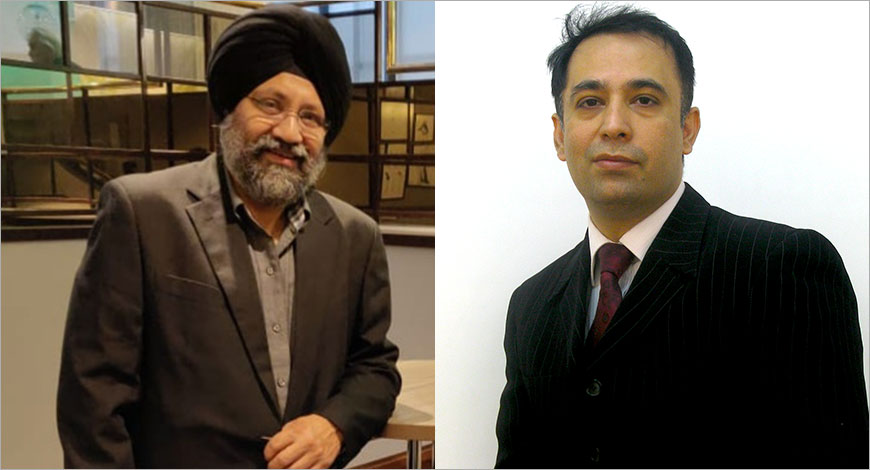 MedikaBazaar, the B2B online aggregator for medical supplies, recently appointed Dr. Akash Rajpal as Executive Vice-President, Marketing and Product Management. With more than 20 years of rich experience in public & private healthcare sectors, Dr Akash with a forte in healthcare operations & IT has executed various PPP, EHealth, Accreditation & operationally challenging initiatives.
An alumnus of Singularity University NASA AMES, Dr. Rajpal, a qualified medical graduate, also holds post graduate credentials in administration, public health & finance. His achievements include receiving 1st NABH accreditation in Western region of India, IMC Ramkrishna Bajaj National Quality Award & Asia Pacific Quality Award.
Speaking about the new journey, Dr. Rajpal said, "MedikaBazaar is an exciting opportunity where I'm fortunate to use my experience in technology, operations and clinical exposure to understand the supply chain & product need-gaps in the healthcare industry and help leverage my work experience to address them and be part of the company's exponential growth."
Welcoming Dr. Rajpal, Vivek Tiwari, CEO, Medikabazaar, said, "Dr Akash has been appointed as Executive Vice President Marketing & Product Management. He has provided many valuable insights which have benefitted the organisation. I'm confident that Dr Akash's rich diverse set of experience in IT, healthcare operations and business acumen as an entrepreneur himself, will help take the organization to greater heights."
Prior to this, his entrepreneurial initiative on innovative healthcare financing has got a case study published in Harvard Business Review and he has various papers on healthcare PPP to his credit. His past stints include working as COO at Jaslok Hospital & Research Centre, Head HOSMAC Private LTD, and in various positions at Hiranandani Hospital Powai and Navi Mumbai Municipal Corporation.
MedikaBazaar also recently appointed Sanjeet Singh as EVP Operations & Revenue. He comes with a rich experience of supply chain operations from telecom & healthcare industries, and prior to joining MedikaBazaar was heading central supply chain management & procurement at Fortis Healthcare.
At a recent Twitter event, constant innovation and rapid change in technology was the subject of a panel discussion moderated by Vikram Chandra, Founder, Editorji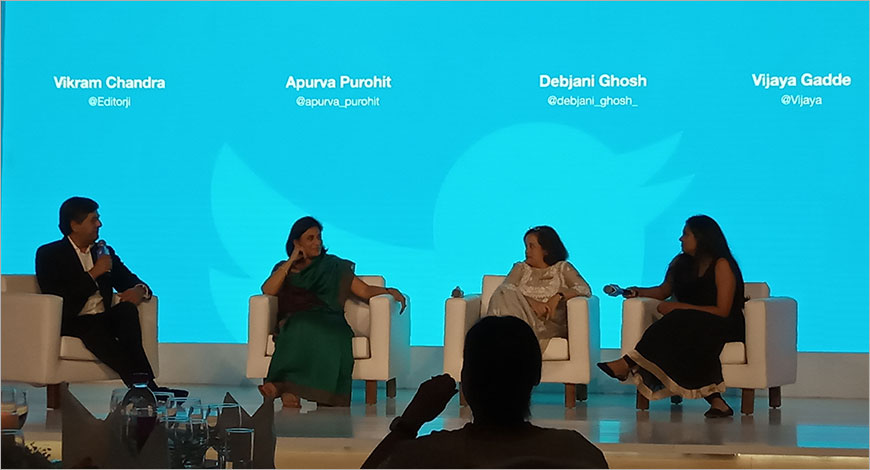 There is a lot of debate about what is happening to digital India and the level of disruption that is coming along with it. As technology continues to evolve and as the pace of change continues to get faster, in the next 10 years, we are going to see disruption that will dwarf anything that has happened in the past.
At a recent event organised by Twitter, this constant innovation and the rapid change of technology was the subject of a panel discussion with Debjani Ghosh, President, Nasscom; Vijaya Gadde, Head of Legal, Twitter; and Apurva Purohit, President, The Jagran Group. The discussion was moderated by Vikram Chandra, Founder, Editorji.
Speaking about the rapid disruption, Debjani Ghosh said, "We are seeing a tremendous transformation across every aspect of society, industry, and governance, and technology is the key driver and key enabler in this transformation. For the industry, it is an opportunity to reinvent itself. The biggest challenge in front of us is going to be how to figure out what technology is capable of and how do we leverage what it is capable of."
Vijaya Gadde said, "We are also thinking about further innovation that might disrupt us because we have been around for 12 years. The pace of technology is moving much faster than we have been able to deal with from a government or services perspective. When you think about a lot of things that are happening in the world related to privacy and other aspects of digital citizenship, we are almost unequipped to deal with the haste of technology."
Speaking about whether India is capable of dealing with the pace of change of technology, Apurva Purohit said, "I think all of us are too anxious about this pace of change. I think there is a lot of anxiety among all of us and this anxiety is because we are thinking that the whole world is changing. But the world has been changing for millions of years. We are seeing so much of it because we are plugged into the lives of 7.7 billion people. When you look closely there is a lot of irrelevant information and words like innovation and disruption are being used too loosely. True disruption happens when change takes place at a mass level."
Adding to it, Ghosh said, "I think the real potential of technology is seen when you start solving problems at the bottom of the pyramid. In that way, you get to understand what technology is capable of delivering. In India, we have some of the meatiest problems to solve, which is fantastic for us because it drives innovation and creativity."
Talking about how Twitter is looking at this change and what could change mean for the platform, Gadde said, "We want to incentivise good behaviour and healthy behaviour on our platform and this is going to play a big role in the way we will build our products in future."

Jack Dorsey, Co-Founder & CEO of Twitter, speaks to Nandan Nilekani of Infosys about his vision for Twitter and the significant role that India plays in the growth of the platform.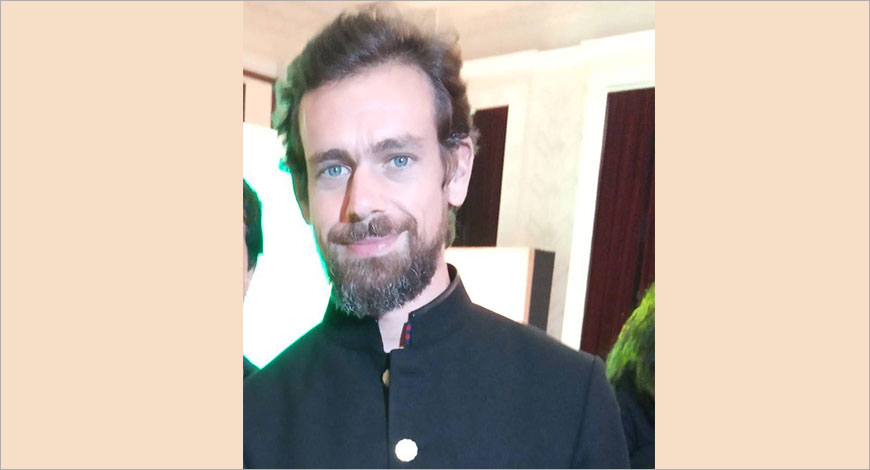 On his maiden visit to India, Jack Dorsey, Co-Founder & CEO of Twitter, spoke to Nandan Nilekani of Infosys about his vision for Twitter and the significant role that India plays in the growth of the platform.
Speaking about his initial journey, Dorsey said he always wanted to make technology work for greater good. "I went to San Francisco at the crash of the internet bubble. I was not an engineer, I was a self-taught programmer. My parents had a computer when I was a kid and I always wanted to understand how to make it work the way I want it to work."
Dorsey accepted that the evolution of Twitter was being led by the people who use it and that Twitter was making serious investments to understand what all it could become.
"Everything that has made Twitter is actually invented by people who are using it, and that is still the case today. We could do a great job if we could recognise what people want Twitter to be. We have spent a lot of time in the past three years to understand what Twitter wants to be," said Dorsey.
When asked about the growing polarisation and proliferation of fake news and the fact that there has been a transfer of responsibilities from individuals and communities to social platforms and how he handles it all, Dorsey said, "When it comes to using technologies, it takes time to understand what they are and where they can be used. Any technology at the end of the day is just like a tool. Nation states have become less and less relevant and I think we should not burden nation states or communities with things which we are able to understand. And one of them is increasing the health of public conversation."
Talking about censorship and social media, Dorsey said, "We have to consider the expectations that people come to Twitter with because it's a public square; it's a place where people gather and they can talk and they can fight, and all these things are expected. What I expect in a public square, I expect that on Twitter too."
"However, the problem with that is if you let everything run, some people may not feel safe to be at this public square and they may not feel safe to speak up, and then you cannot see the benefits of having this public square in the first place," he added.
"In any public square there are concerned citizens; you may see some sort of police force that imposes certain rules. We are also looking for opportunities to encourage people into healthier debates and healthier outcomes. Our number one priority is to increase the health of this conversation," said Dorsey.
With India becoming the new engine for digital growth, the role that it plays for platforms such as Twitter cannot be understated.
Speaking about the growing significance of India in terms of driving growth for Twitter, Dorsey said, "Well, that's one of the reasons I am here. I have never been to India and this is my first time here. I am fascinated by this country not just because it's just the biggest democracy in the world, but also because of the diversity of this country. I have always felt that Twitter is a perfect fit for India. It has a very public culture. It has a very transparent culture. It has a culture of sharing and we have won the hearts of people who are comfortable expressing themselves to the entire world."
Mazhavil's digital platform has been planned keeping in mind the Malayala Manorama groups strengths & leadership in each vertical - TV, print, online and radio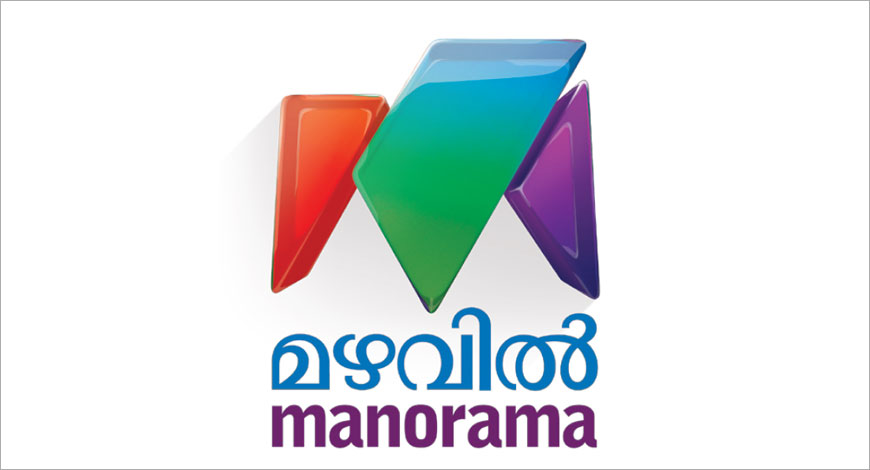 Mazhavil Manorama, the leading entertainment channel, owned by Malayala Manorama group has gone digital. With audience accessing TV content at their convenience on personal devices the content team felt necessary to address their needs.
In the month of August this year, a Digital First' approach was adopted on mazhavilmanorama.com with a video friendly facelift. A well-planned launch with 'Mazhavil Digital Premieres' wherein exclusive premiere of seven blockbuster movies (which was bought by the channel as World Television Premier movies) was made available for free viewing, on the website much before the same movies were to be telecast on the TV channel. This not only helped drive traffic to the site but also created a huge salience for the destination. Byju's saw value in the digital premiers and associated through branding and sponsorship and the association paid off.
Mazhavil Mango Music Awards 2018, a leading music awards event in Kerala was the next exclusive content to feature on the website.
With the success of Digital Premeirs & Music Awards there was no looking back and in September 2018, 'Mazhavil Multiplex' was launched - a complete treat for movie lovers with wide range of movies and watching it anywhere anytime. Over 200+ movies will be featured in the platform. The launch has Spinz a fairness cream from Cavincare as the brand partner.
Mazhavil's digital platform has been planned keeping in mind the Manorama groups strengths and leadership in each vertical - TV, print, online and radio and would run on each of one of them.
MMTV is all geared up to build a sustainable platform and plans are on to launch an OTT soon. The content will range from TV shows, events, movies, and original web content.
The marketing team has started approaching brands and agencies showcasing the possibilities for brand associations, collaborations & placements and thereby creating TV + digital packages for advertisers.

Film by Supari Studios highlights the importance that stories hold in our lives, through the eyes of a grandmother and granddaughter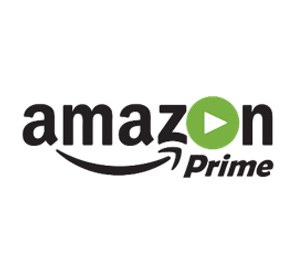 Supari Studios has taken Diwali advertising a step further by integrating creative storytelling in its commercial for Amazon Prime Video.
The film highlights the importance that stories hold in our lives, through the eyes of a grandmother and granddaughter. We see a young girl in her mid-20s narrating a magical story, using quirky props and interesting story telling devices. At a point in the story, she goes back into her memories, remembering how it was once told to her by her grandmother, on yet another Diwali day, many years ago. The film ends with the realisation that the tables have now turned and the listener has now become the storyteller, trying to rekindle old memories of a grandmother, whose memories are slowly fading away. To enhance the impact of this storytelling, the Supari team very uniquely blended live-action with animation, along with seamless camera movements and transitions, transporting its viewers into a different world altogether. This heartwarming film, filled with ample doses of nostalgia and heart, aims to stay true to the Diwali spirit of family bonding and simple pleasures.
Link to the video-
https://www.facebook.com/PrimeVideoIN/videos/1132603983588170/
Misha Ghose, Director of the film, said, "For us, this film was an exciting journey that we were allowed to take with our protagonists. The film is about bringing alive the magic of storytelling, which we wanted to be as creative and memorable as possible; so we used puppets, animation and cardboard cutouts and then tried to weave it into the story as seamlessly as we could. Of course the process was quite complicated; we had to sync a ten-foot movable backdrop with lights changing and a puppet reacting, and get all our match cuts that allowed us to move into the animation world perfectly. Getting the whole timing right was crucial and extremely challenging. Overall, our hope was to be able to take the viewer through a journey that was both magical and heartwarming. I think Diwali is a great time to remember how important some memories and relationships are and I'm glad we got to make this kind of Diwali film."
Manoti Jain, Executive Producer, Supari Studios, said, "The advertising sector has become increasingly cluttered in the recent past, and brands are looking for fresher and more creative routes to connect with their target audiences. For their Diwali campaign, Amazon Prime Video wanted to steer clear from the cliché Diwali advertisements, and instead emphasise upon the joy that storytelling brings into our lives, which is symbolic of their brand. While conceptualising the film, we decided to retain certain integral elements of Diwali, such as the 'good versus evil' narrative and family bonding, while showcasing them in a more unique manner. With storytelling being our primary focus, we turned a simple exchange between a grandmother and her granddaughter into a magical, larger than life experience, by integrating a variety of distinct treatment styles into the very same story. Working with Amazon was a great experience, since they were looking to push the boundaries of creative storytelling, much like we were, and we're looking forward to more such collaborations with them in the future."

Aditya Tawde, Head, Post Office, said, "The most interesting aspect of working on the film was amalgamating live action, 2D animation and storytelling with a puppet seamlessly into a single narrative. While conceptualising the characters and backdrops for the animation portions, we had to ensure that they could be well replicated in the other forms of storytelling as well. We also designed our frames in a way that gave them an international feel, while retaining Indian characteristics and elements in the design. The animation was given vintage filters and made with a colour scheme that invoked a sense of warmth and nostalgia, keeping in mind that it was an exchange between a grandmother and her granddaughter. It was great to finally see all these aspects come together so beautifully in the final film."
Credits:
Conceptualized and Produced by Supari Studios
Client: Amazon Prime Video
Director: Misha Ghose
Executive Producer: Manoti Jain
DOP: Siddharth Vasani
Creative Team: Akshat Gupt & Mohit Bhasin
Writing Team: Sanmik Cardoz, Richa Rungta, Ankush Salaria
Creative Producers: Ria Concessao, Richa Rungta
Sr. Associate Producer: Madhura Bhasker
Associate Producer: Saloni Dukle
1st Assistant Director: Sanmik Cardoz
2nd Assistant Director: Feroz Ahmed
Line Producers: Karan Hinduja, Kunal Gurnani (Shutterplay Media LLP)
Gaffer: Vicky
Focus Puller: Gagandeep
Assistant DOP: Nitin Dhar
Art Director: Viveka Banja
Art Assistant: Shivani Shilotri
Casting Director: Swapnil Mishra, Neha Bhatter
Costume Stylist: Mansi Patel
Assistant Stylist: Rozy Agarwal
Hair & Make-Up: Tarsha Khorana
Assistant Hair & Make-Up: Angela
Camera Equipment: 1 Stop Cine Digital
Lighting: One Stop Services
Post Production: Post Office
Creative Head: Aditya Tawde
Animators: Harsh Sharma, Shikha Sharma, Pratik Satam, Hiren Gamre, Neekhil Dighe, Shanel Moraes
Illustrators: Pankaj Gole, Adarsh Panicker
Editor: Sarang Aigalikar (Noise Studios)
Colour Grade: Daniel Schmid (Nube Studios)
Music: Rahul Pais & Nariman Khambata (The Jamroom)
Musicians: Joell Mukherjii, Jitendra Harisingh Thakur, Tapas Roy
Sound Engineer: Richard Francis
Sound Studio: Island City Studio
Voiceover: Sneha Suresh
Spot: Ilyas Bhai, Mane Ji, Aarif Ji
Actors: Padmini Sardesai, Anandita Pagnis, Zenia Shastiker